How to spend the time in Japan as best as possible while also getting ready for an international move? That's a question that we were faced with as September started and the moving date was approaching fast. As this month was unusually sunny and warm, we were able to go on many small day trips and spend lots of time outdoors. At the same time, we started to sell our furniture and to pack our things that we wanted to ship, turning our home from a comfortable apartment to a place that slowly started to say goodbye to our Japanese life. Therefore we were confronted with many complex emotions: sadness and excitement, fear (of the unknown future) and happiness (because of all the cool things we did), all of that at the same time.
Making the most of the remaining weeks
When I didn't organize things for our move, I tried to hang out with my friends as often as possible. As we both received our second vaccine shot by the end of August, we finally felt safe enough to be more active again than in the past months. Also, the case numbers started to drop little by little and the city of Kanazawa started to wake up again, receiving more visitors while museums and shops opened again. It was a really good atmosphere!
On one sunny day, I went with Kavita and Janka to Fukui prefecture for a nice lunch at an American Diner. We had a lot of fun and ate a great burger! Also, the drive there was great and I was happy to spend some time in Fukui prefecture before leaving Japan.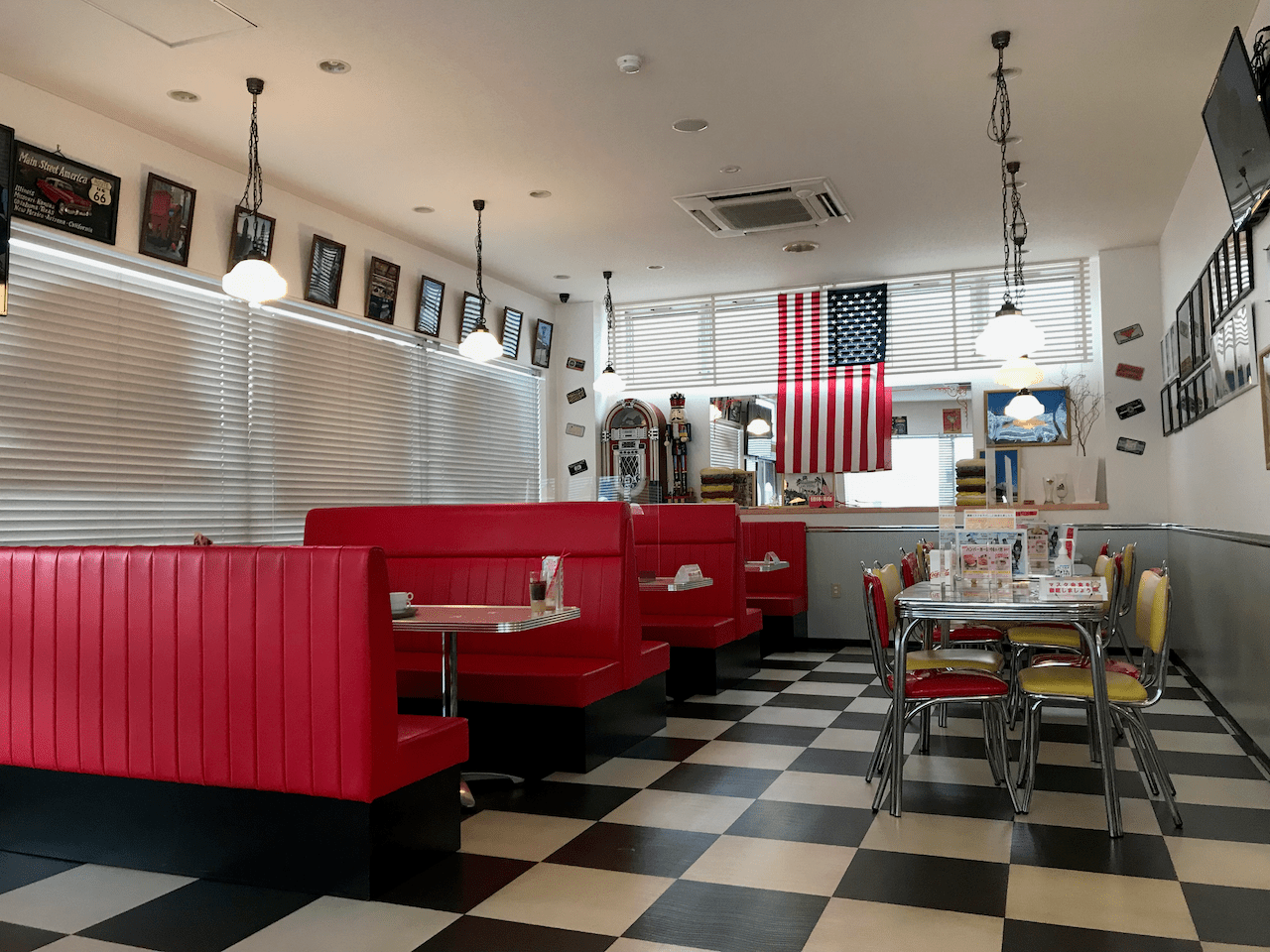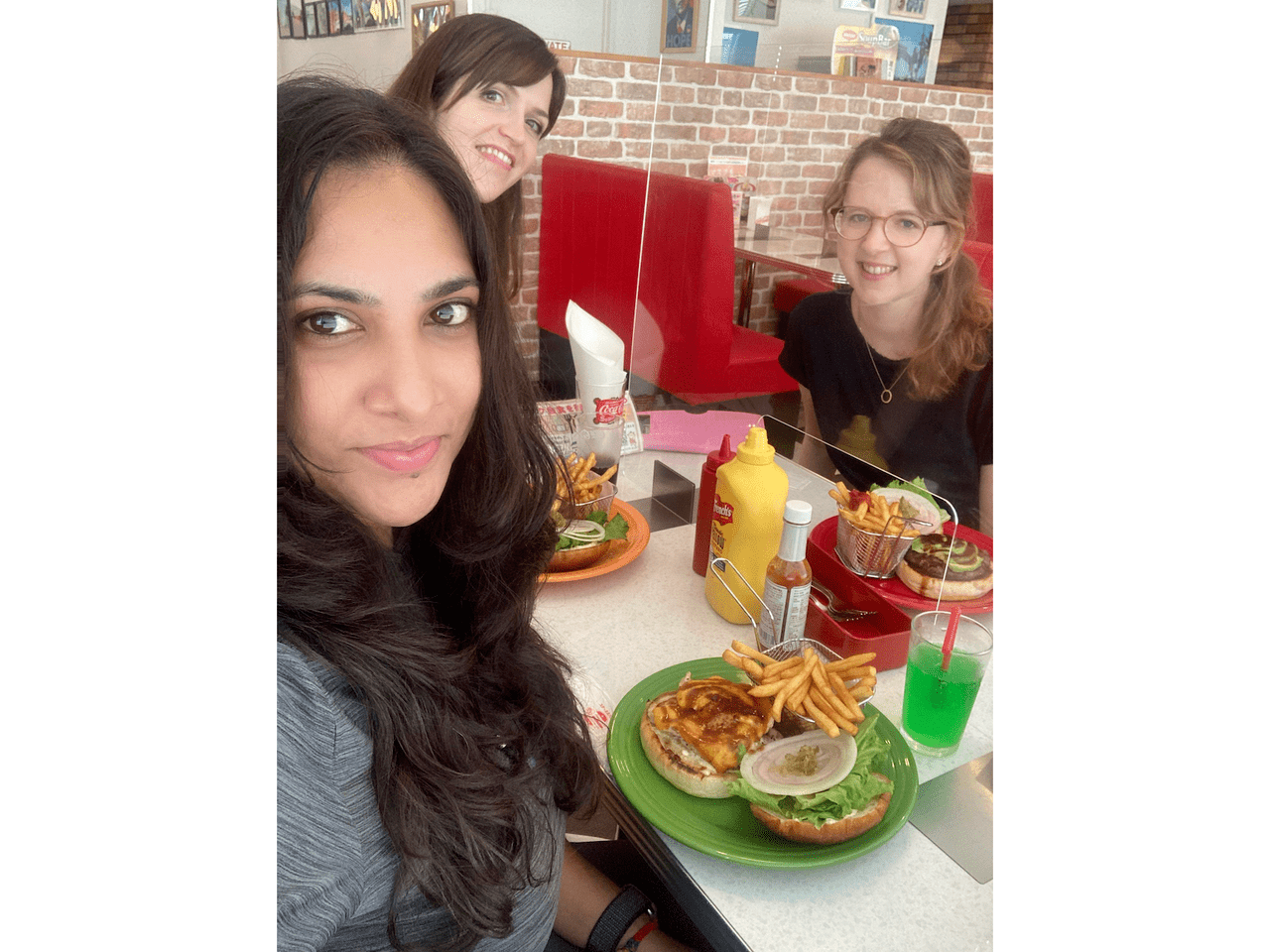 Afterwards we went to the beach café at Ataka no seki, the same place Niklas and I went to during Golden Week (when it was super rainy).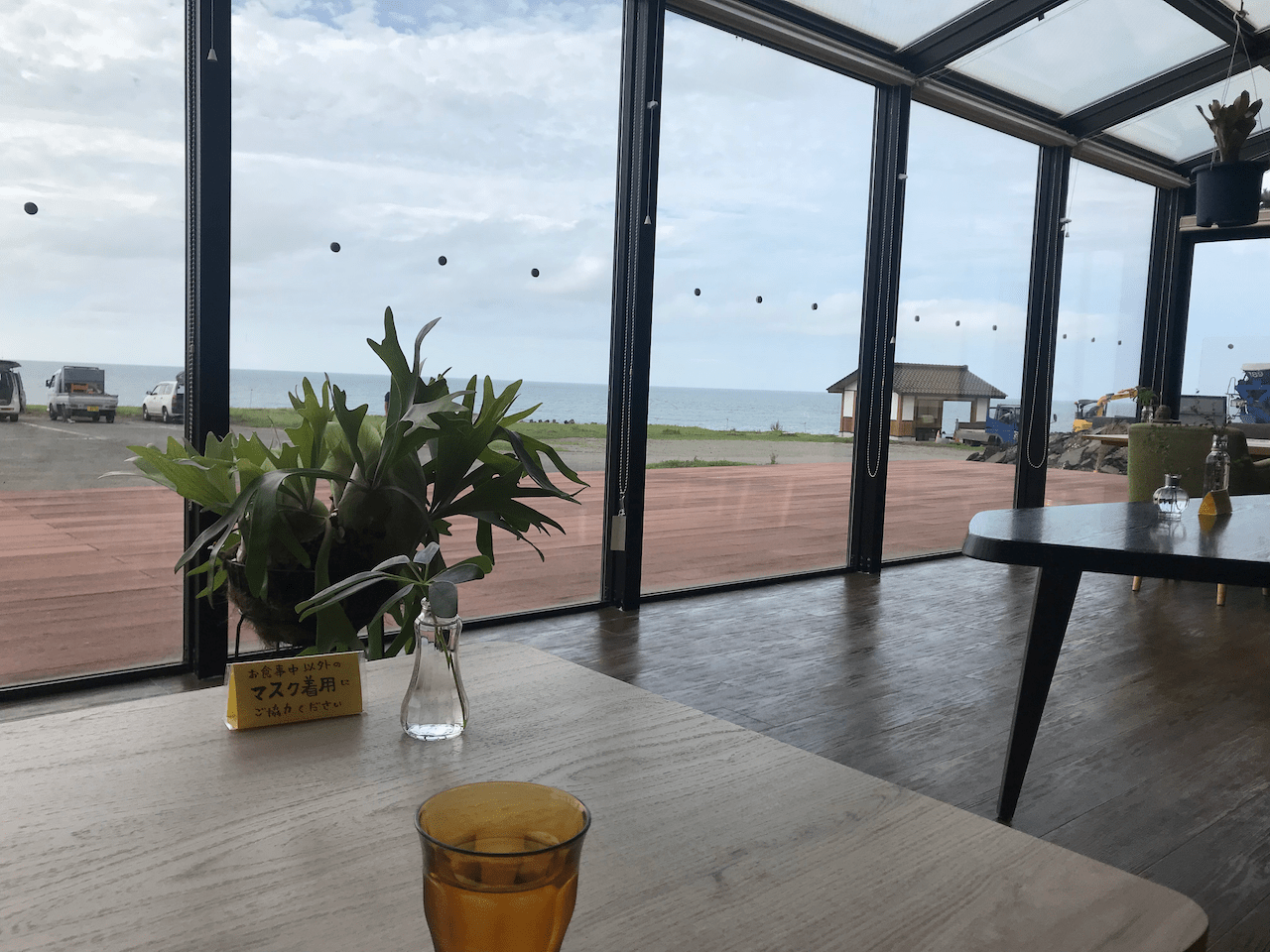 This time however, it was really good weather and we enjoyed the seaside a lot, especially the beautiful sunset sky. We took a walk through the forest and visited the shrine as well.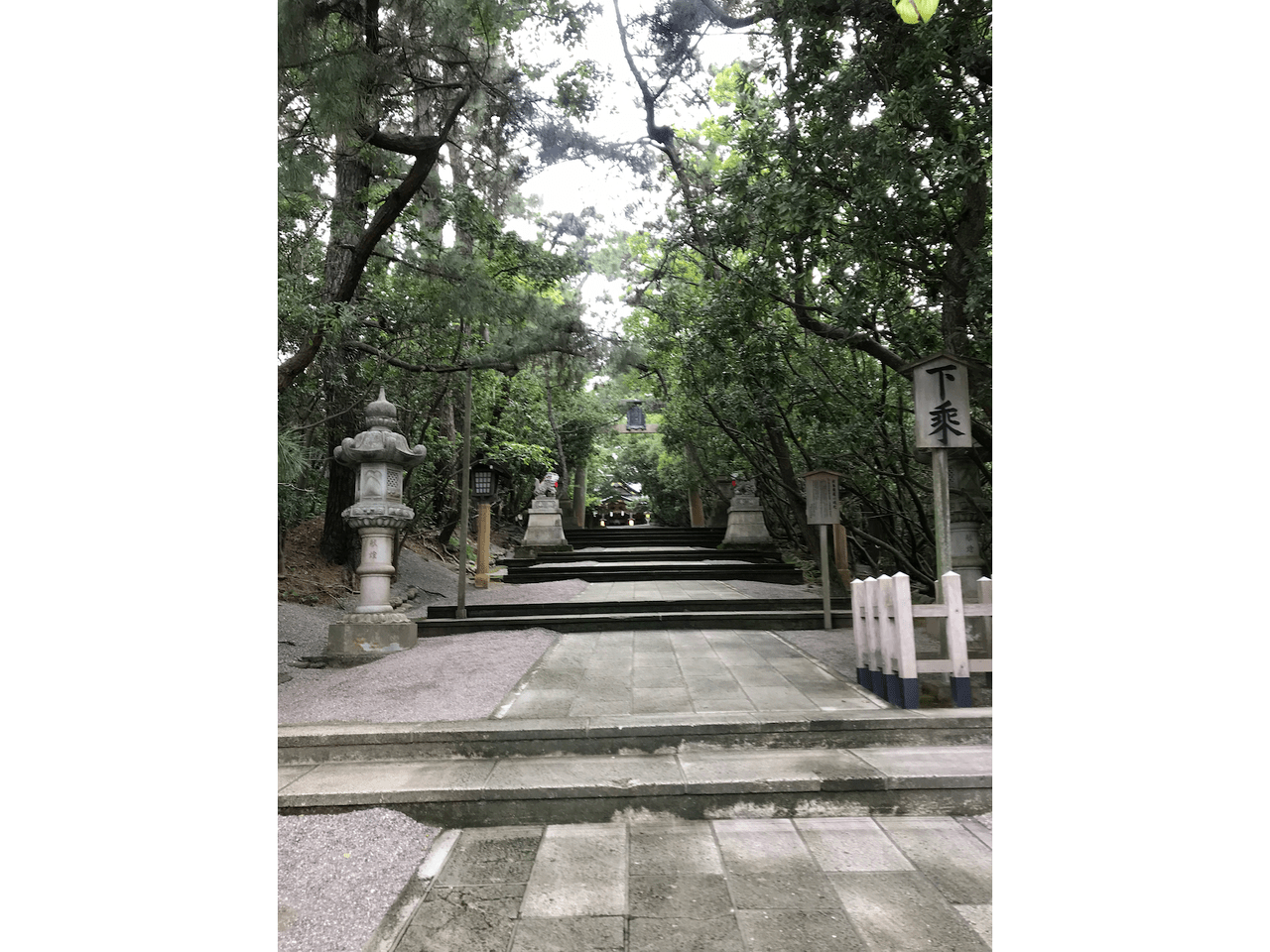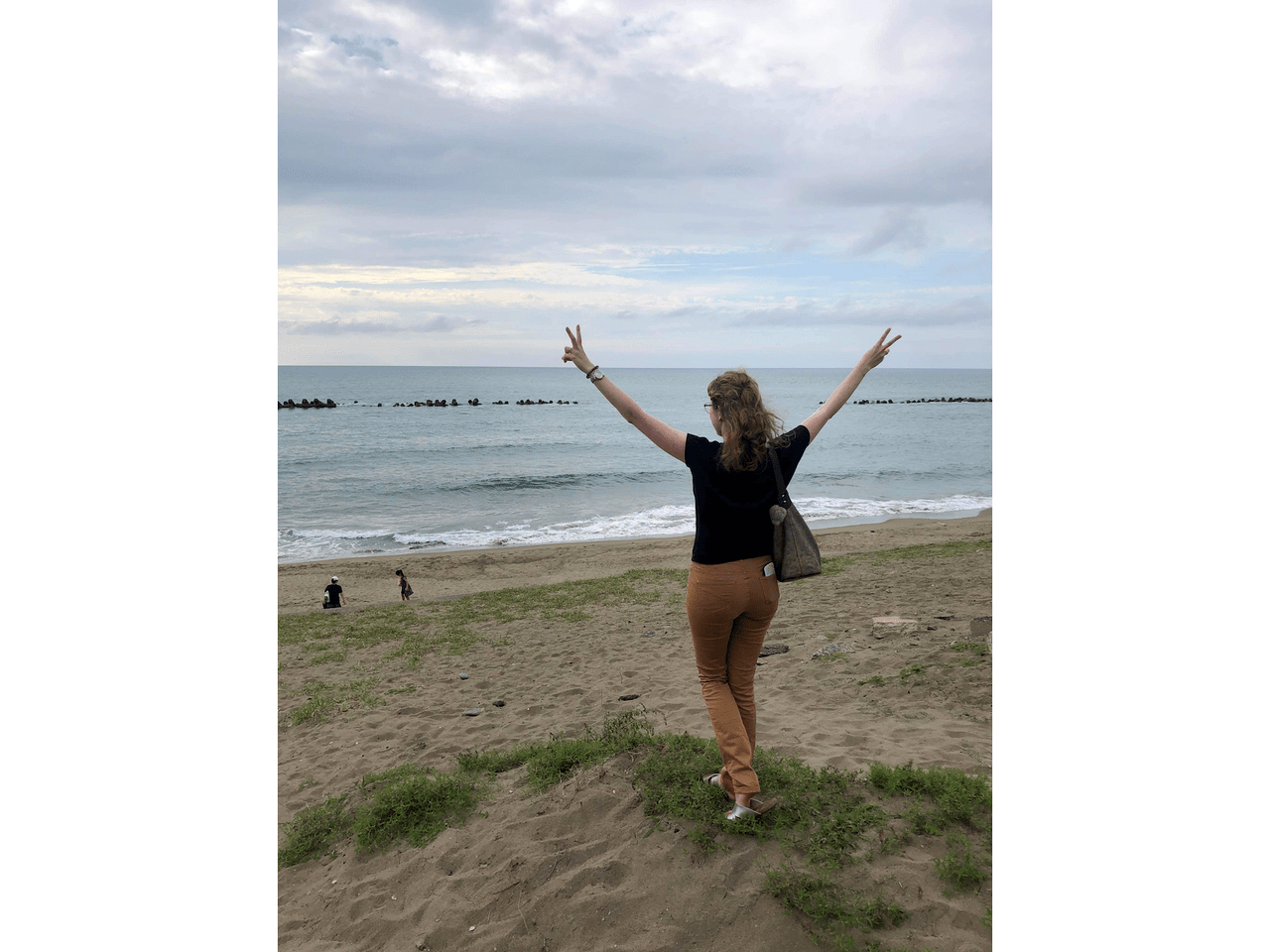 Such a great day with great company! This trip was planned last minute so I am really glad we all had time to go.
I also celebrated my birthday, which was actually my third one in Japan. Crazy, right? Again, due to Covid, I couldn't host a big party but as we were pretty occupied with moving preparations, it didn't bother me at all. In fact, I enjoyed it very much that it was not super busy. The evening prior to my birthday, our friends Katie and Lewis visited our apartment and we had some great take out dinner together.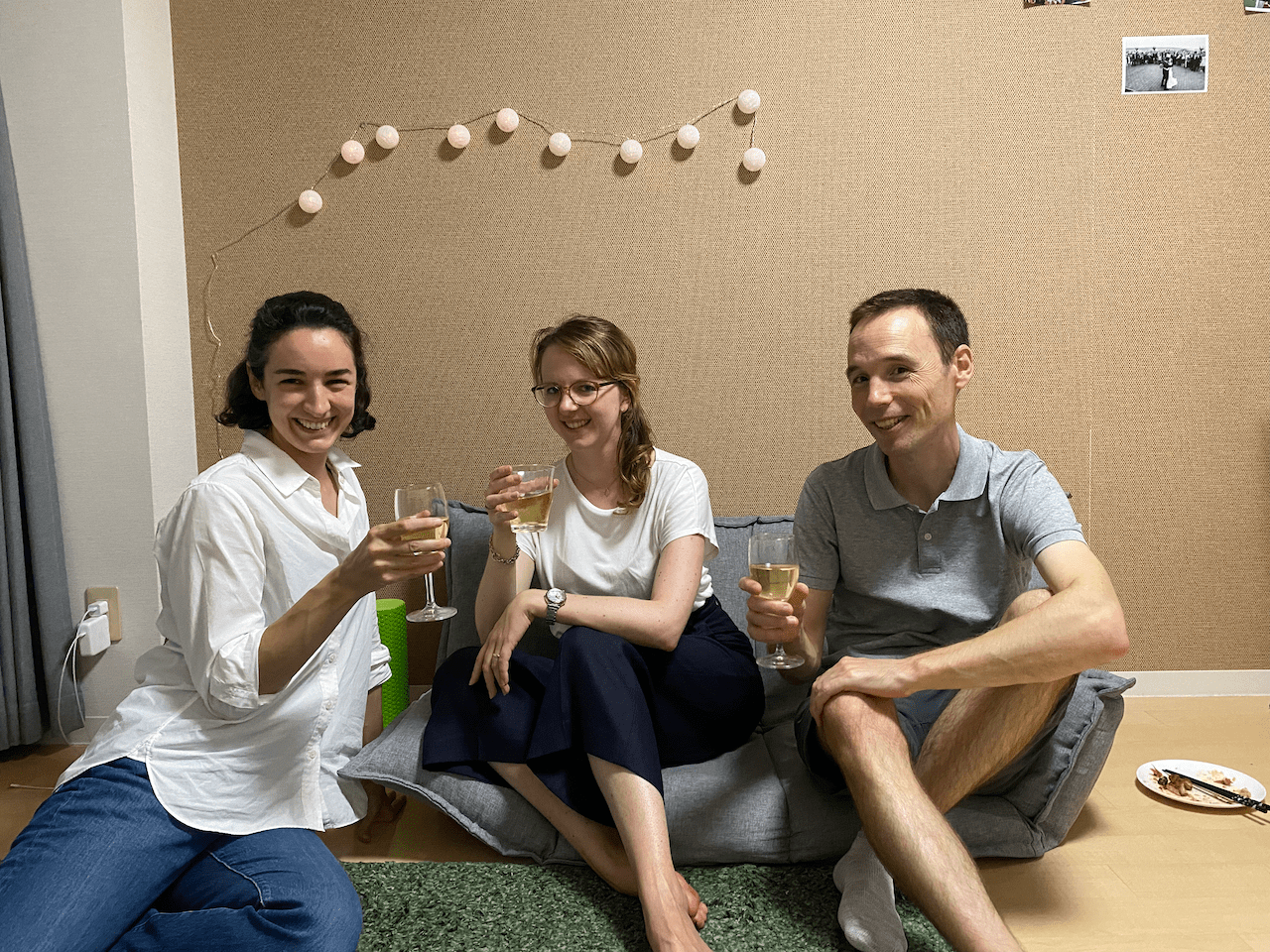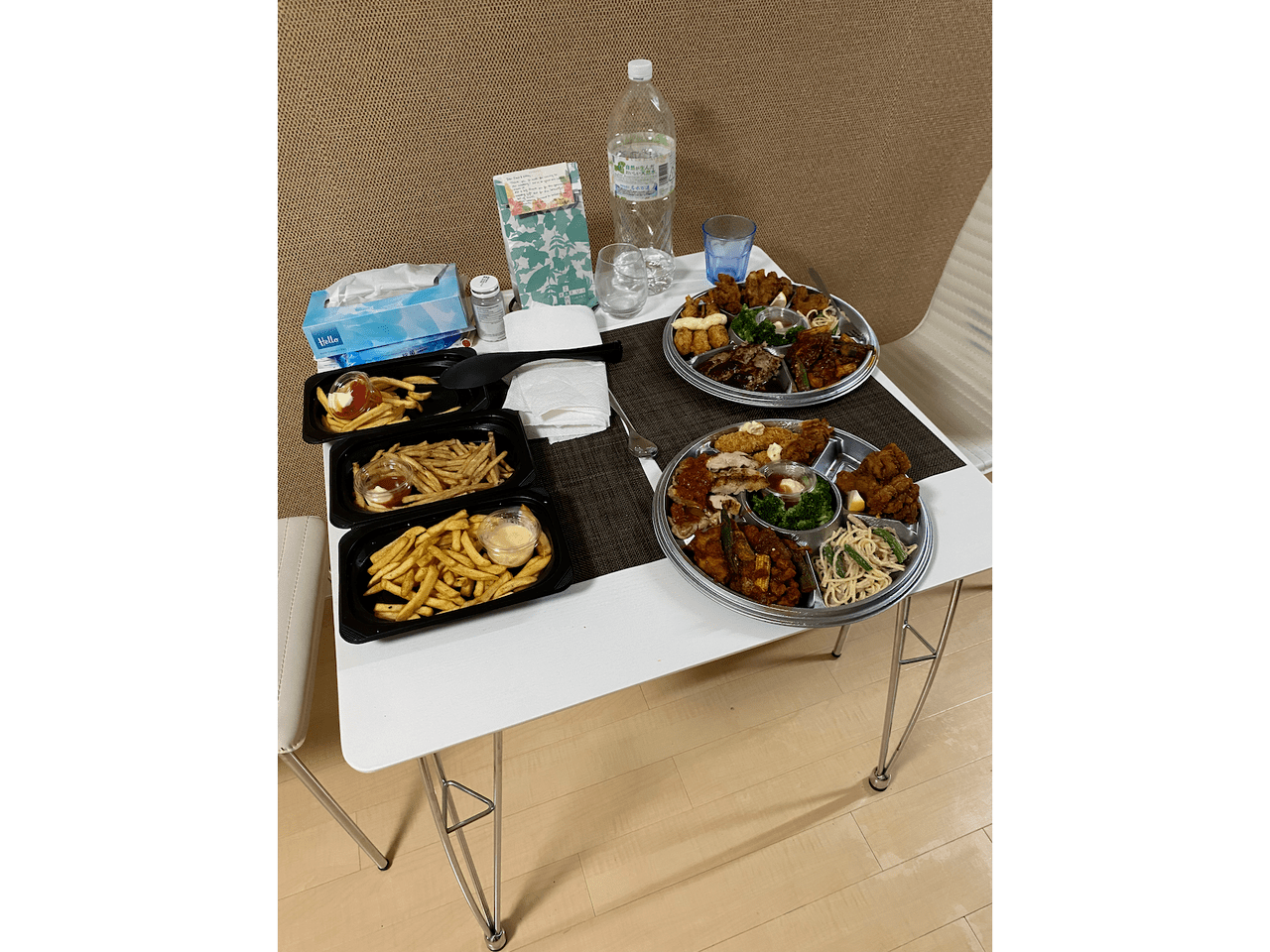 We even stayed up until midnight and ate a beautiful cake that they brought for me as a gift! It was a great way to celebrate this special day.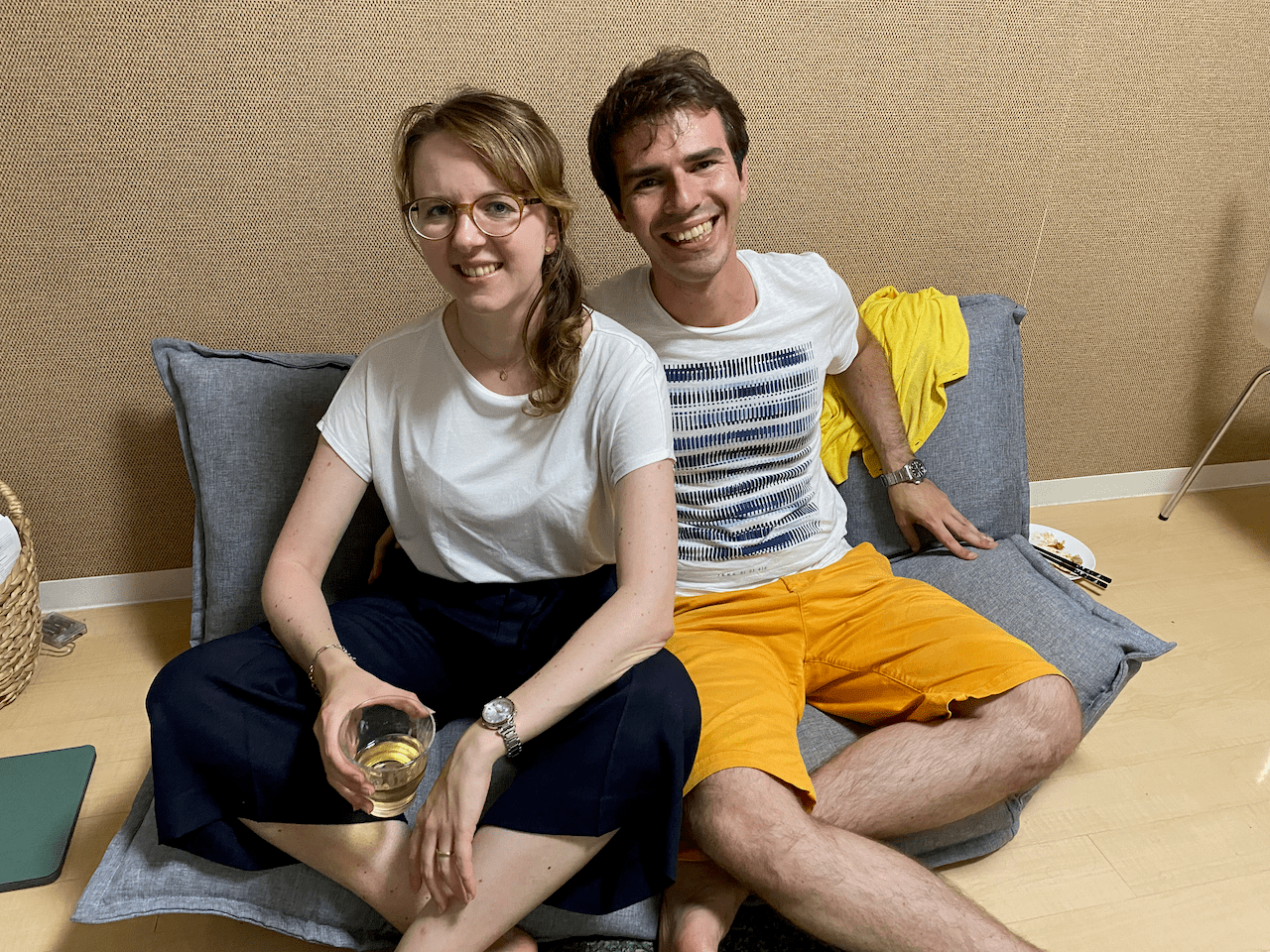 I was also really lucky with the weather: this time, the sun was shining the whole day and it was really warm on my birthday. We went for a walk in the park close to our home and in the afternoon we enjoyed some coffee in the city with friends. It was a perfectly relaxing day.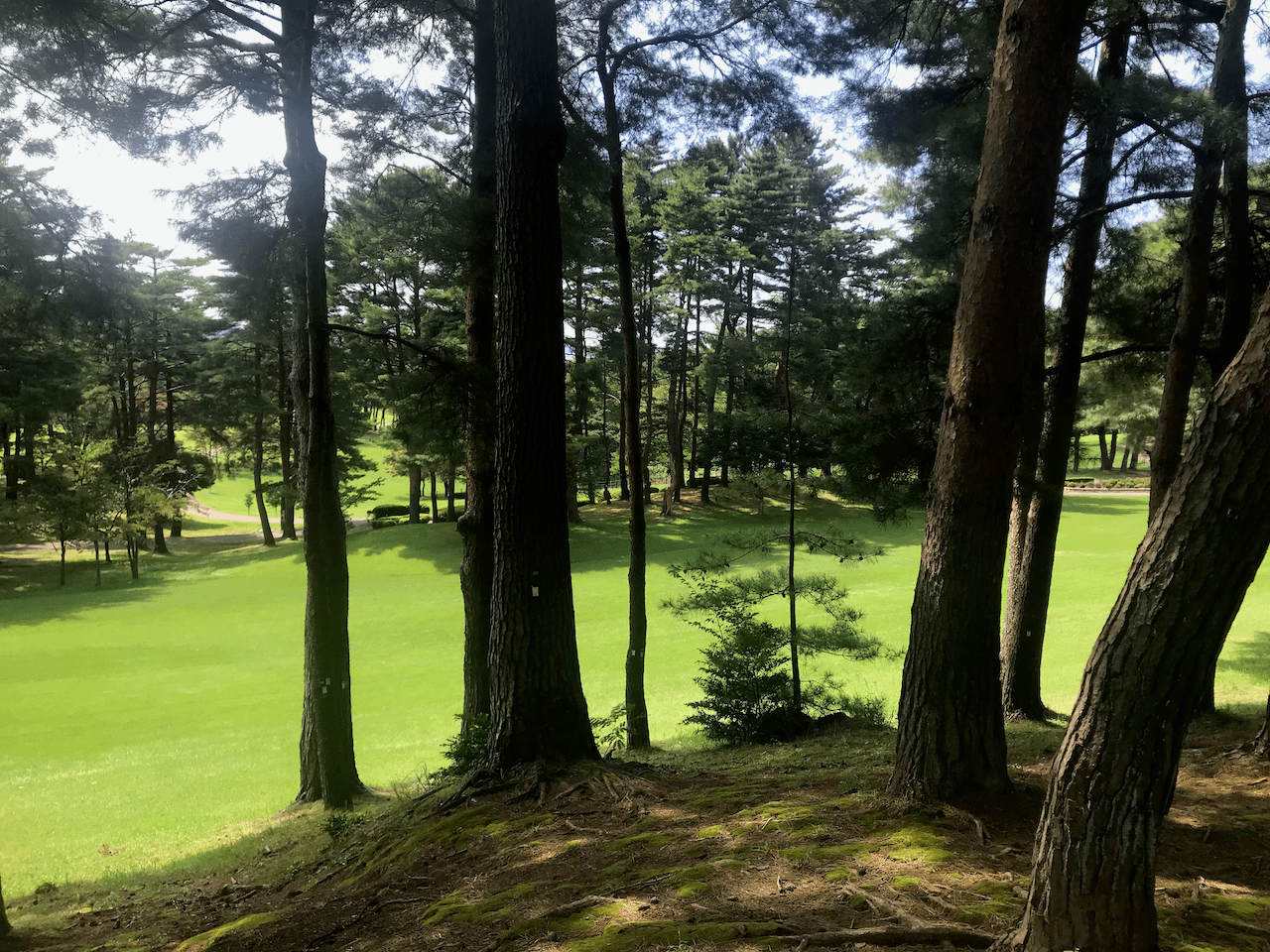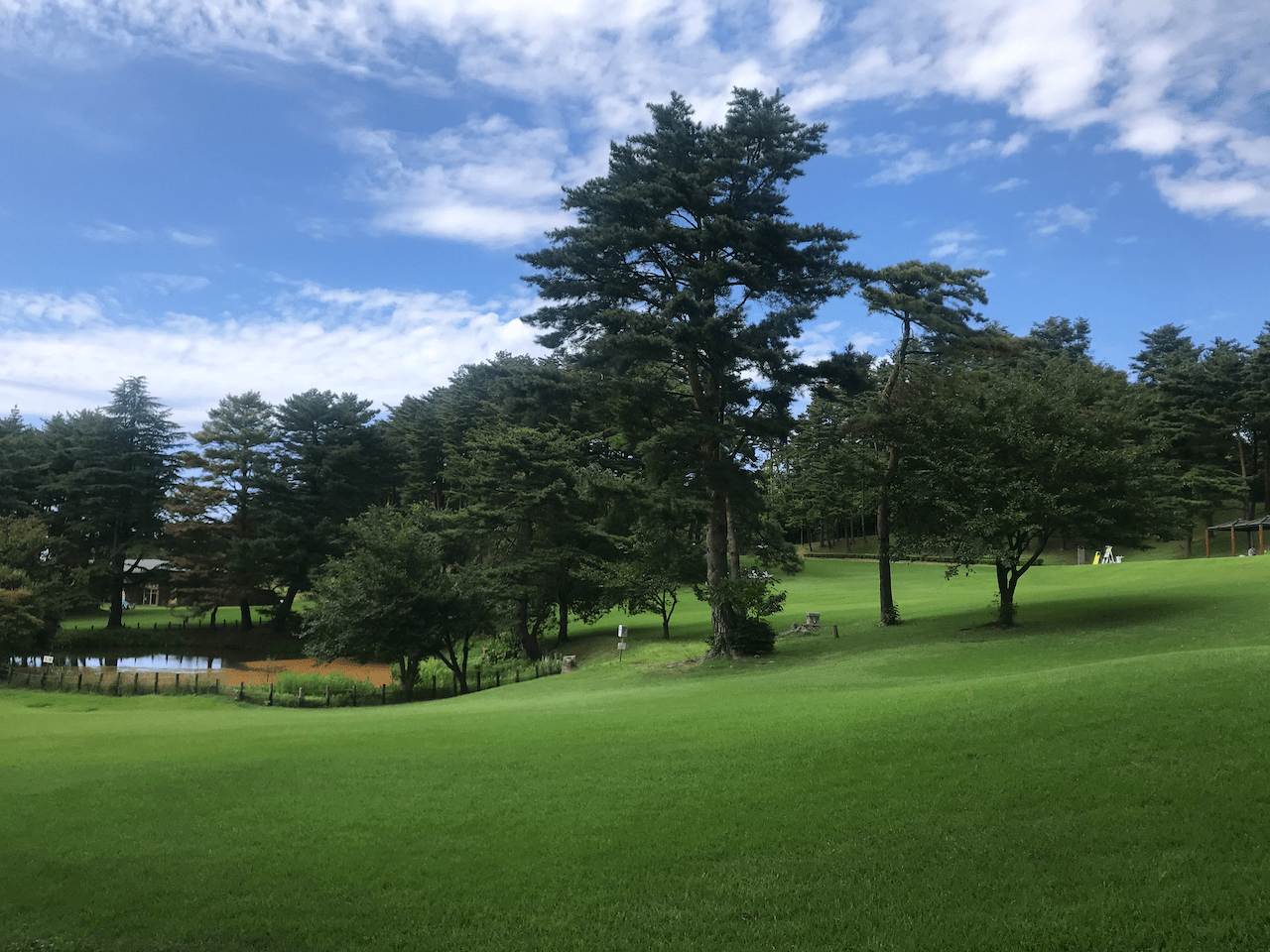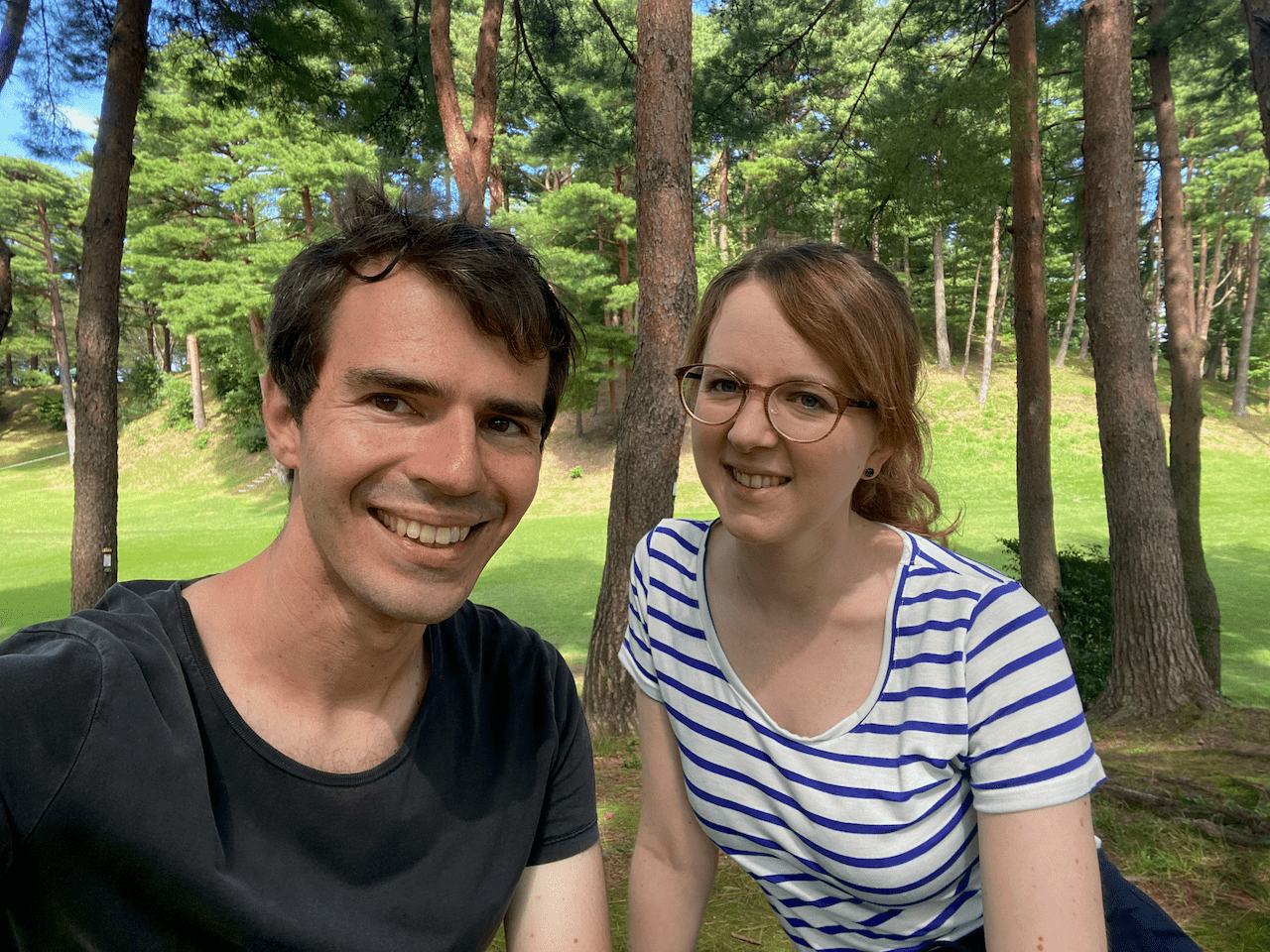 We also managed to experience one more Tabitaiken tour before leaving Kanazawa. Mochiko invited us to test a new program which was all about Kanazawa's most famous resource: gold leaf. The name "Kanazawa" literally means "swamp of gold" - large amounts of gold could be found in this area several hundreds of years ago. The production of gold leaf started around the 16th century and even today, the gold leaf craft of Kanazawa is well known [a]ll around the world](https://discover.silversea.com/destinations/asia/traditional-japanese-gold-leaf-is-alive-in-kanazawa/) At first we walked around Kenrokuen Garden and learned all about the origins of Kanazawa's gold sources and the craftsmanship.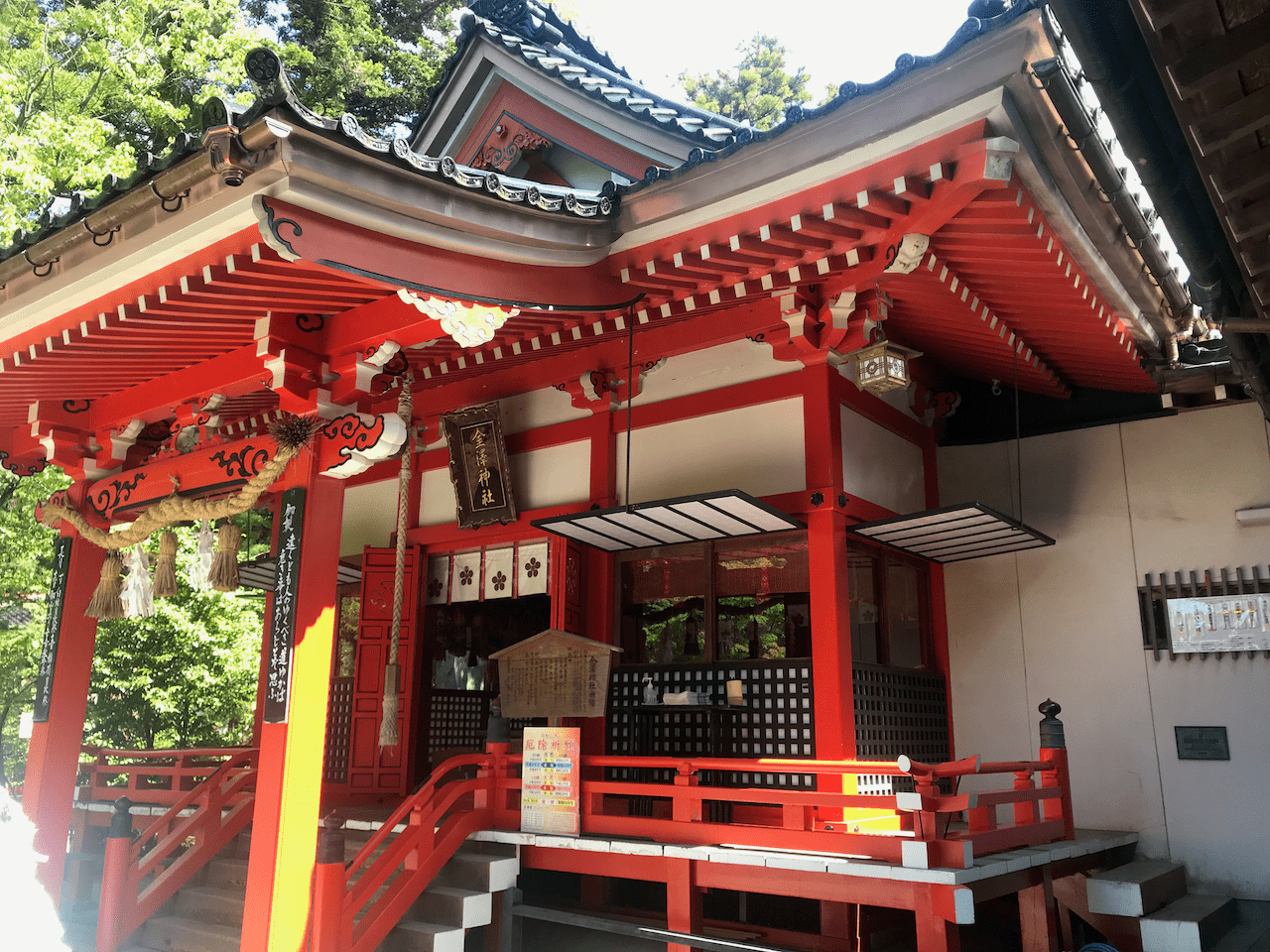 Kanazawa shrine is located close to the holy gold spring.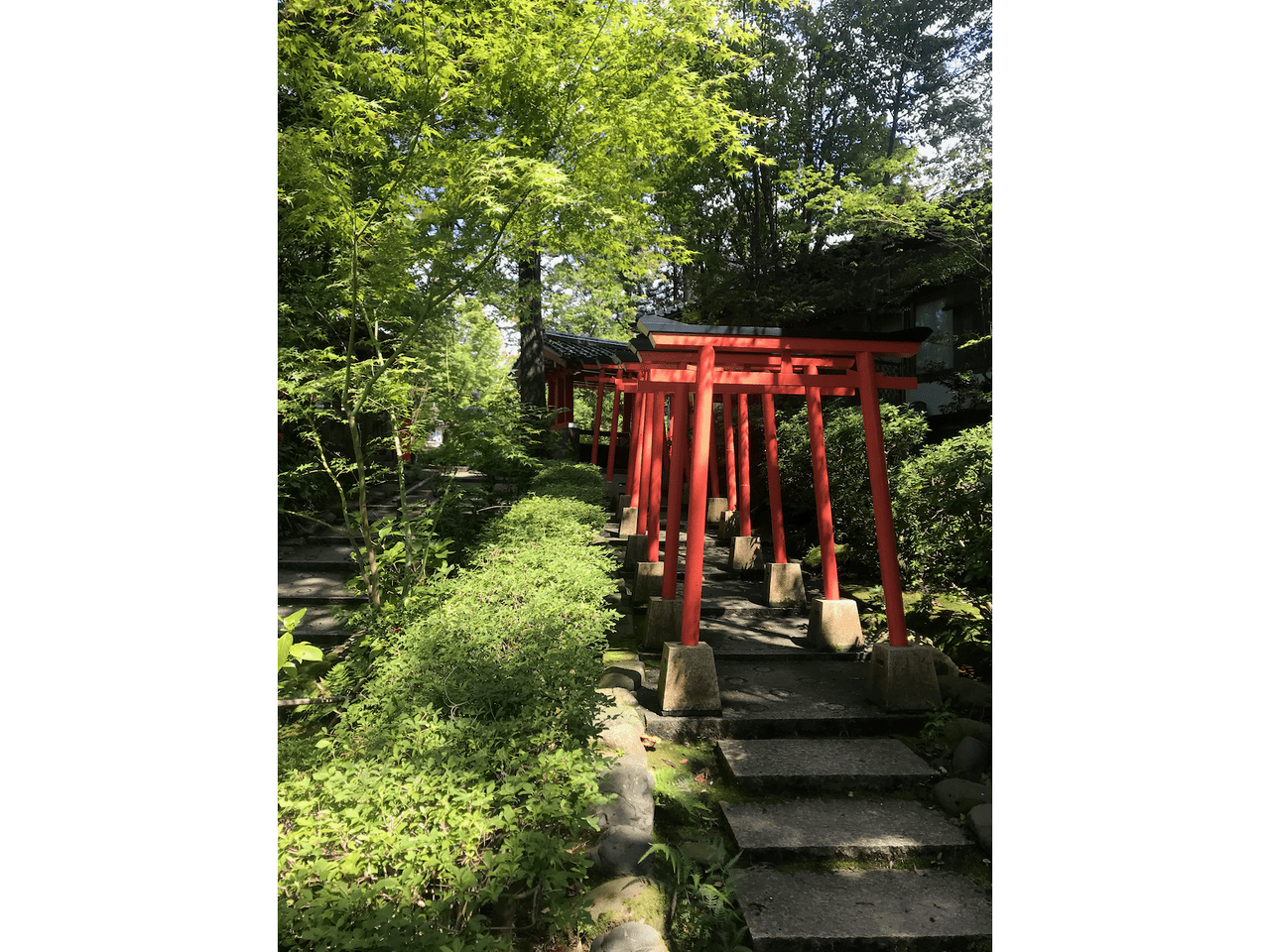 Afterwards, we drove to the Saigawa river to learn how to search for those tiny gold nuggets. The place where we could access the water was not too far away from our apartment (it was around here).
The place seemed to be popular for gold searching as we weren't the only ones there.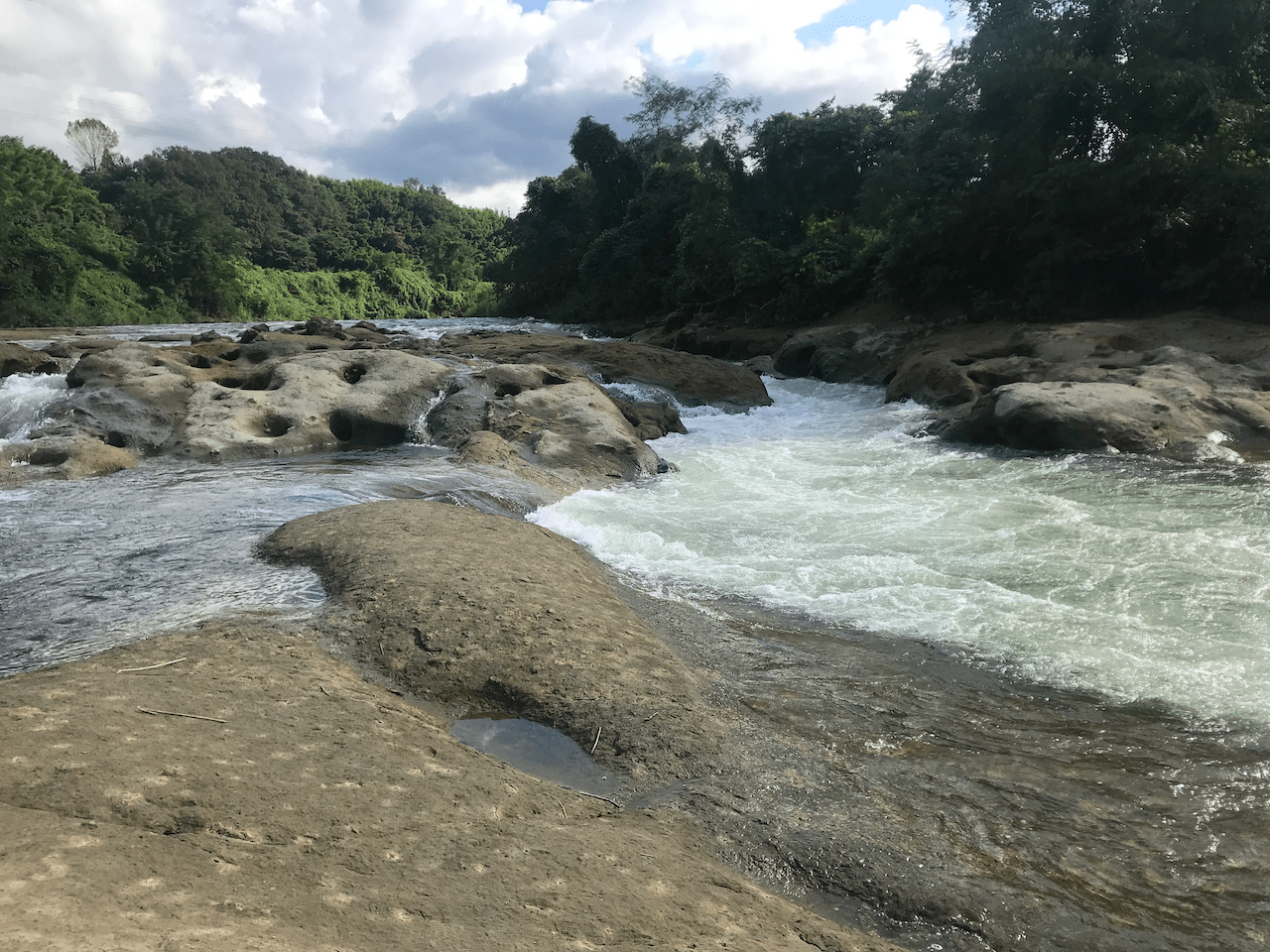 The scenery was amazing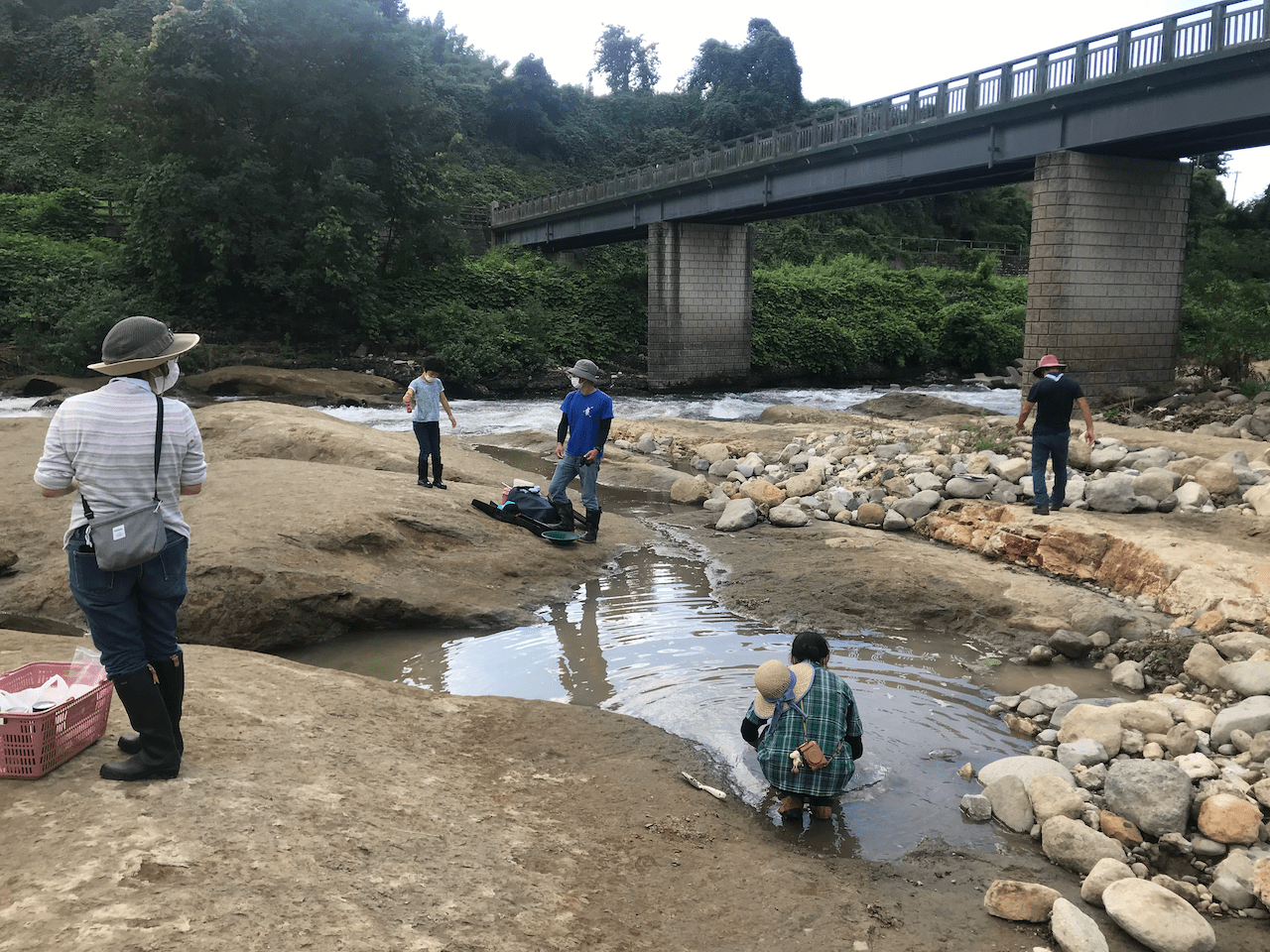 Everyone is looking for gold
The place seemed to be popular for gold searching as we weren't the only ones there. We met the instructor who showed us his technique which looked like the gold washing technique you can see in old American movies and seemed to be pretty straightforward. After this short instruction, we started our search! At first I was really excited but very soon I realized, that you have to be very patient and very careful.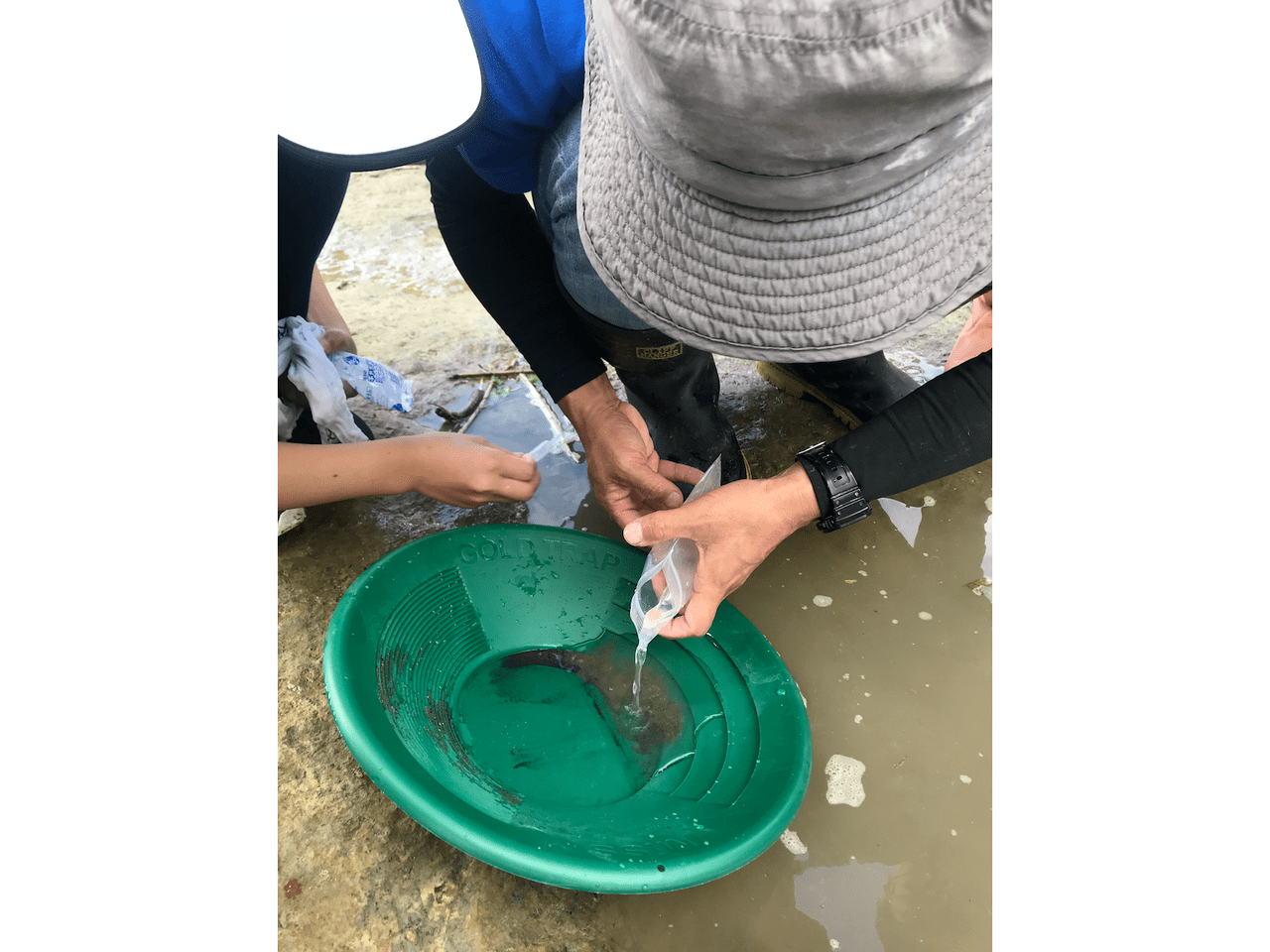 This is how you do it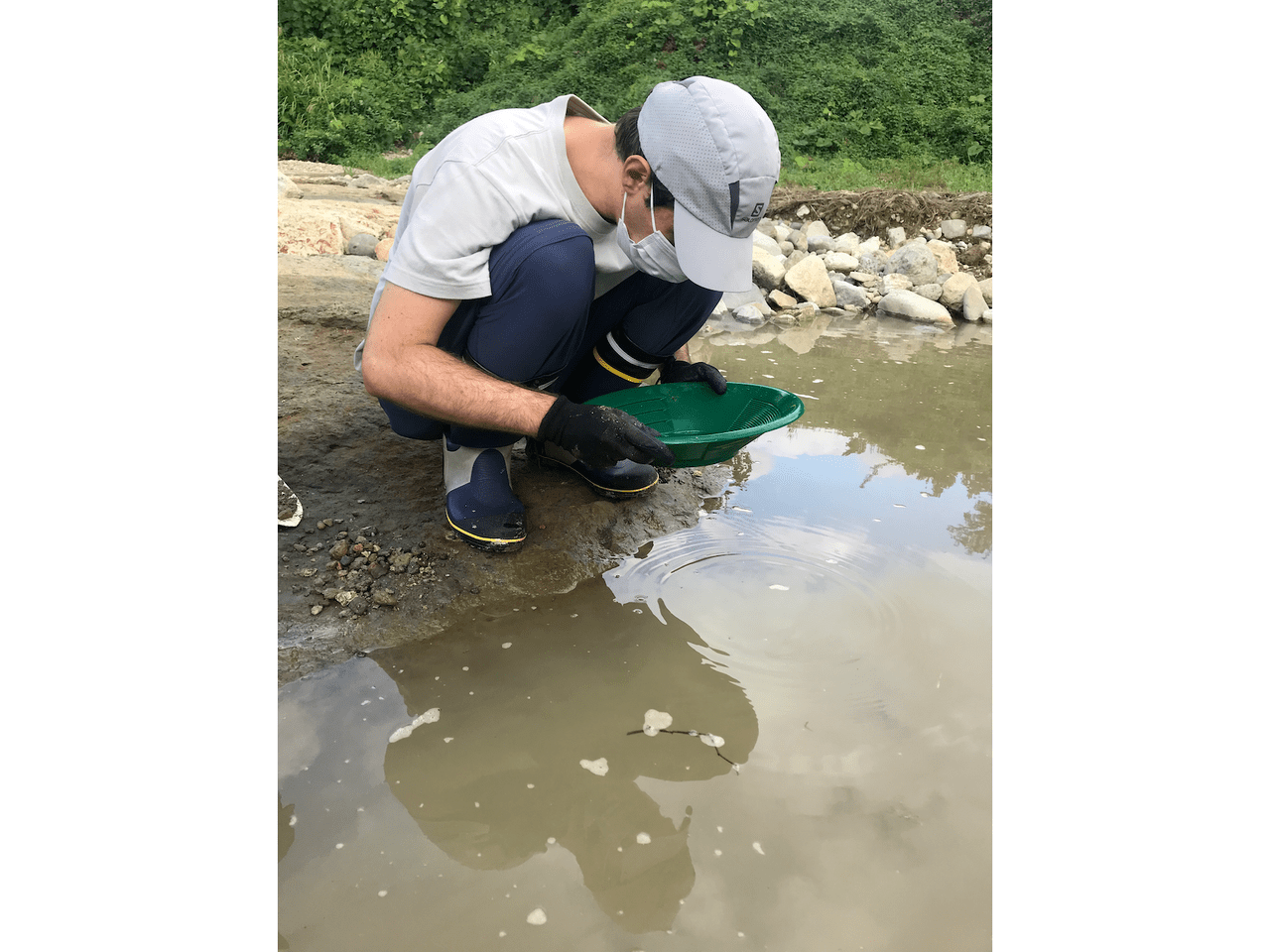 Niklas is carefully washing the dirt while searching for gold
Also it really hurts to sit like this for a long time!
At the end, we managed to retrieve one super tiny gold nugget and only because the teacher showed me how to deal with the small amount of sand that remains at the end of the washing process. Otherwise, I would have never seen it!
It was an interesting and fun afternoon where we learnt a lot about the history of gold leaf and how hard it must have been for the workers to retrieve enough gold to support their families.
Day trip to Himi in Toyama prefecture
We also went on a wonderful day trip to Himi area in Toyama prefecture with our friends Sébastien and his wife Shouko. We planned this trip during dinner on my birthday and I am super happy that we all had time to go. It was a wonderful warm and sunny day, so it was perfect for a trip to the seaside area of Toyama Bay.
At first we took a brief stop in Himi to walk along the Manga road, a shopping street with lots of statues of the characters from Ninja Hatttori-kun, a manga created by the Himi-born artist Fujiko Fujio. As he was born in Himi, you can find many statues and small icons of this show all over the town.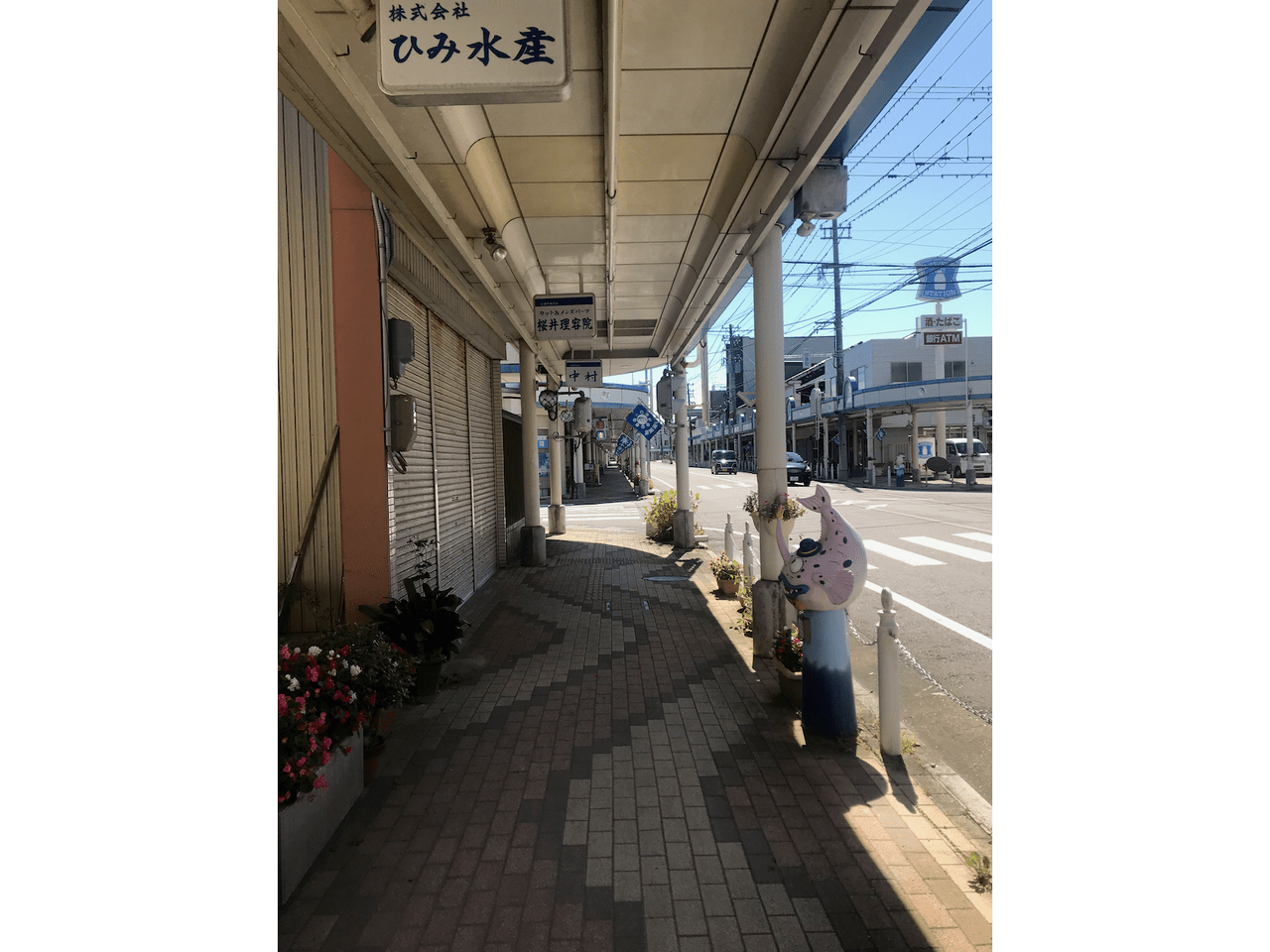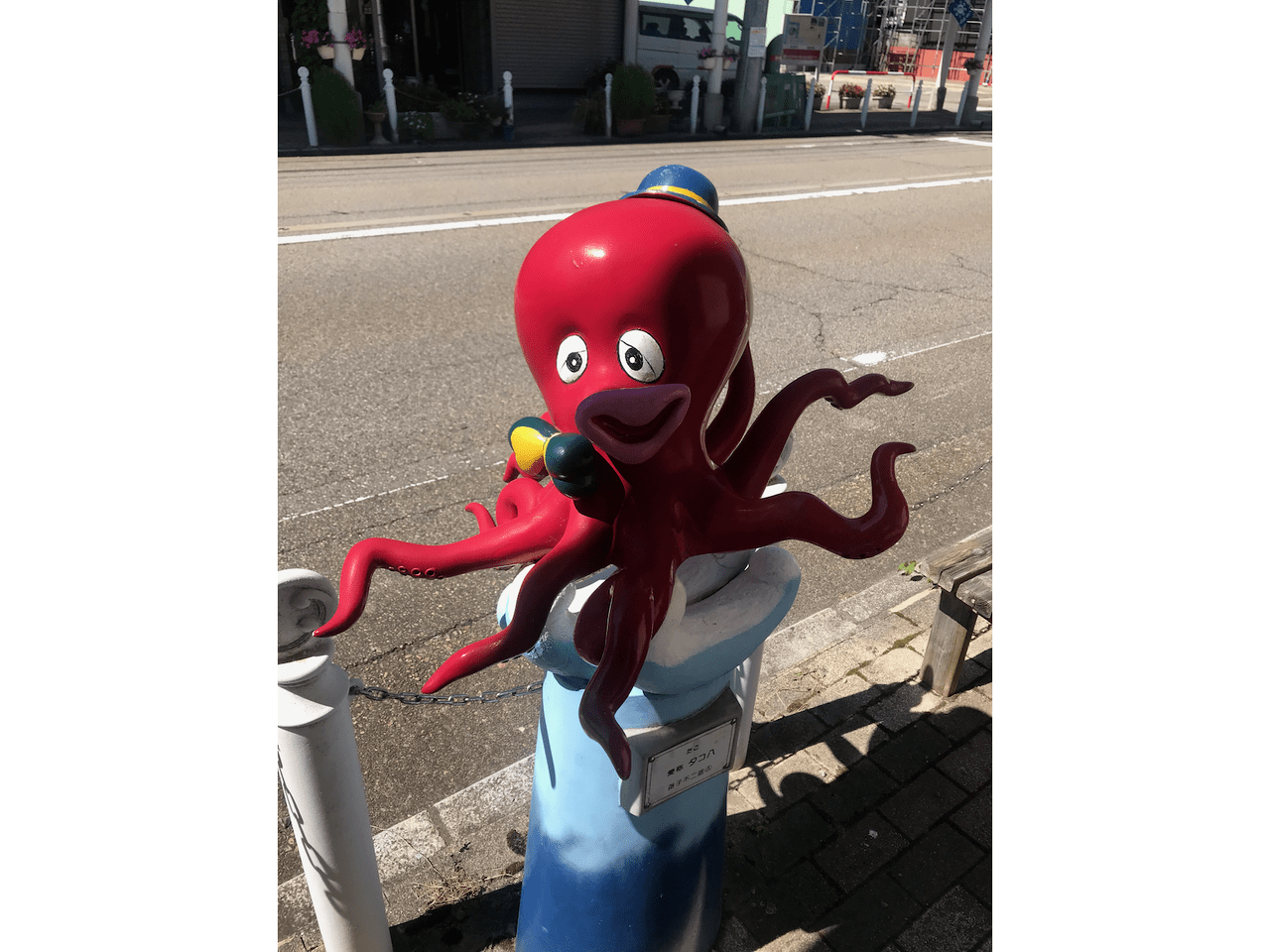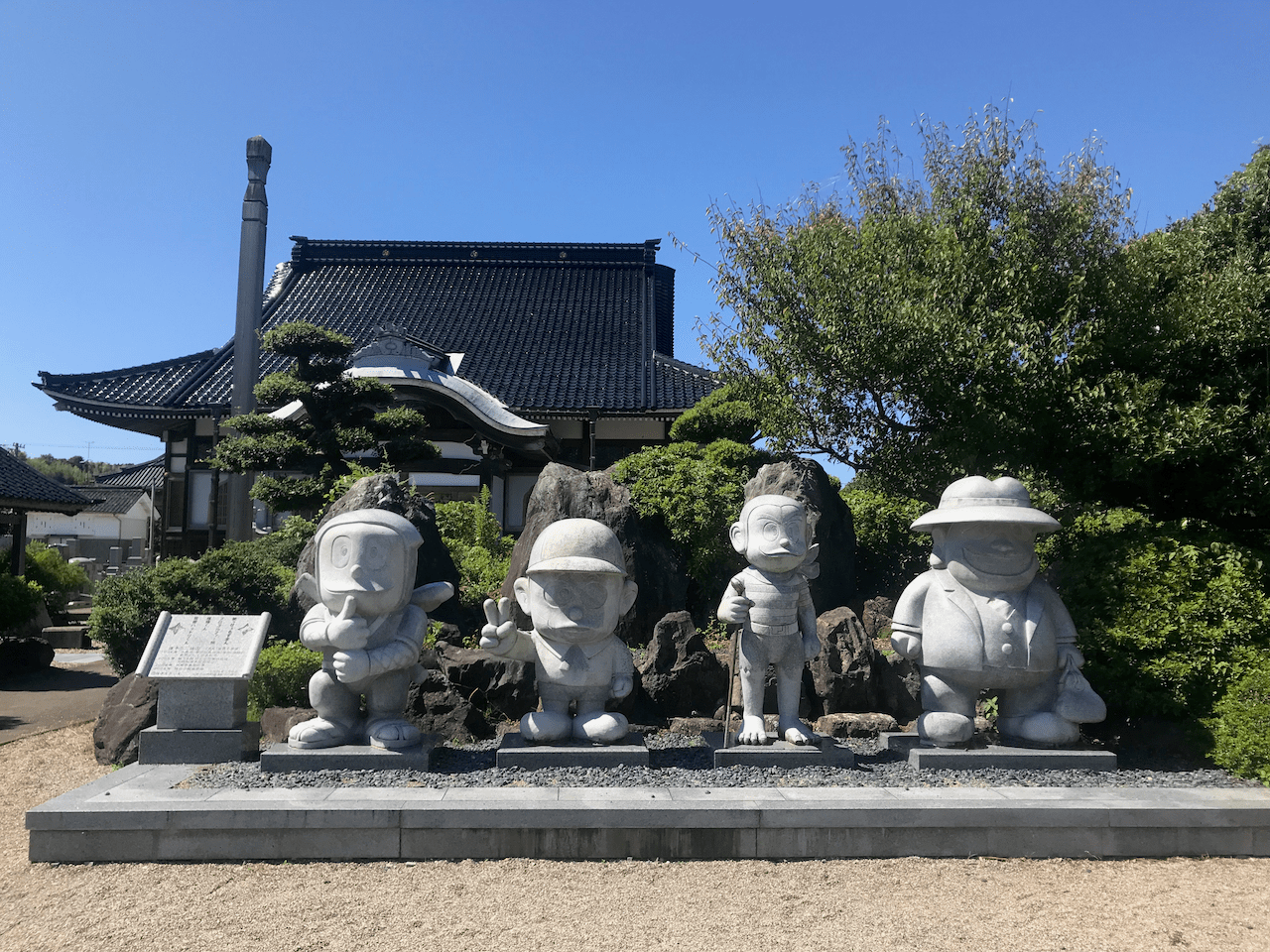 We also went to see the port in the hope to visit one of the famous sushi places but they were all extremely crowded (it was a public holiday after all), so we decided to skip this part and drive to the rest station near Amaharashi beach to have lunch there.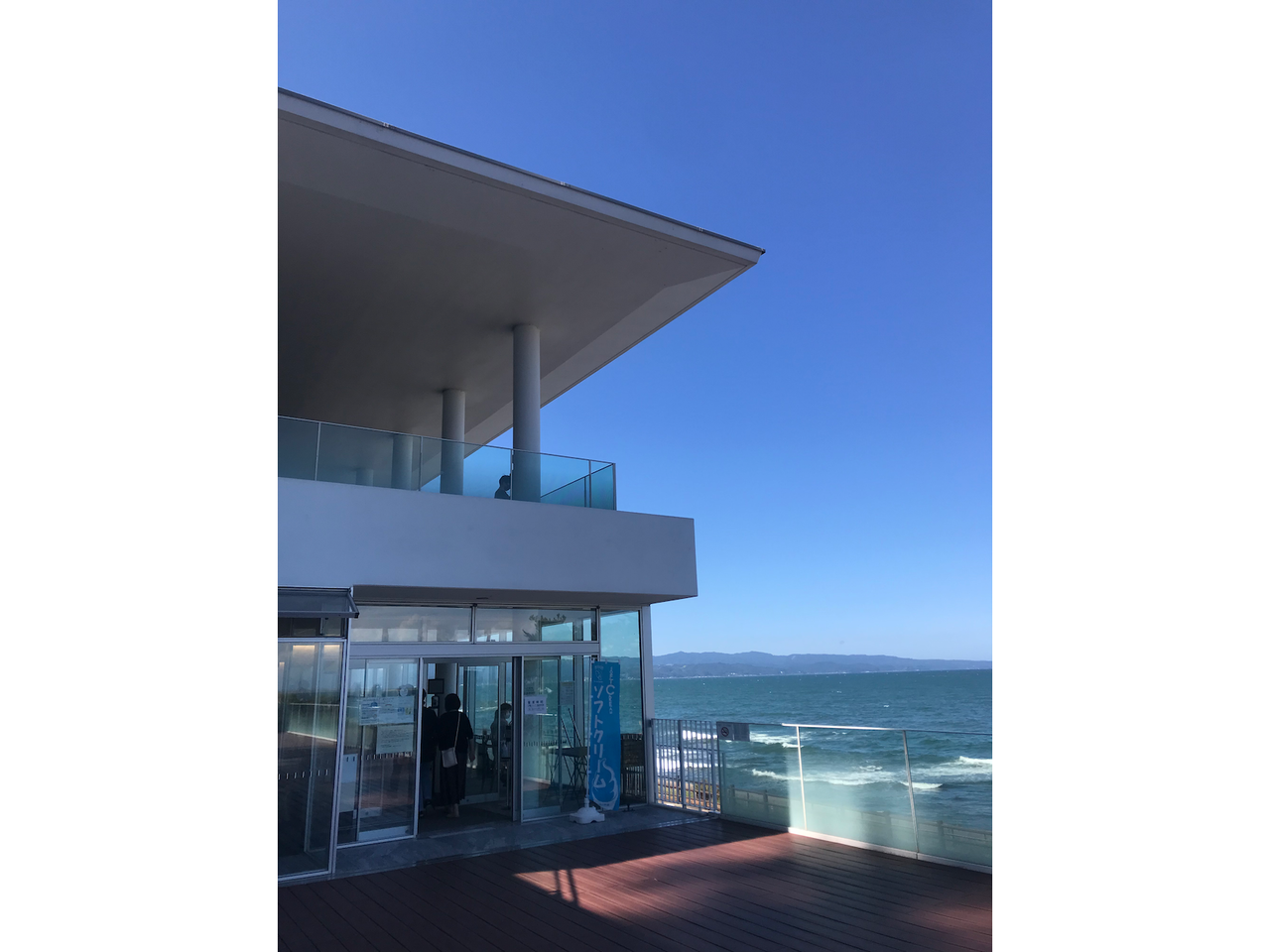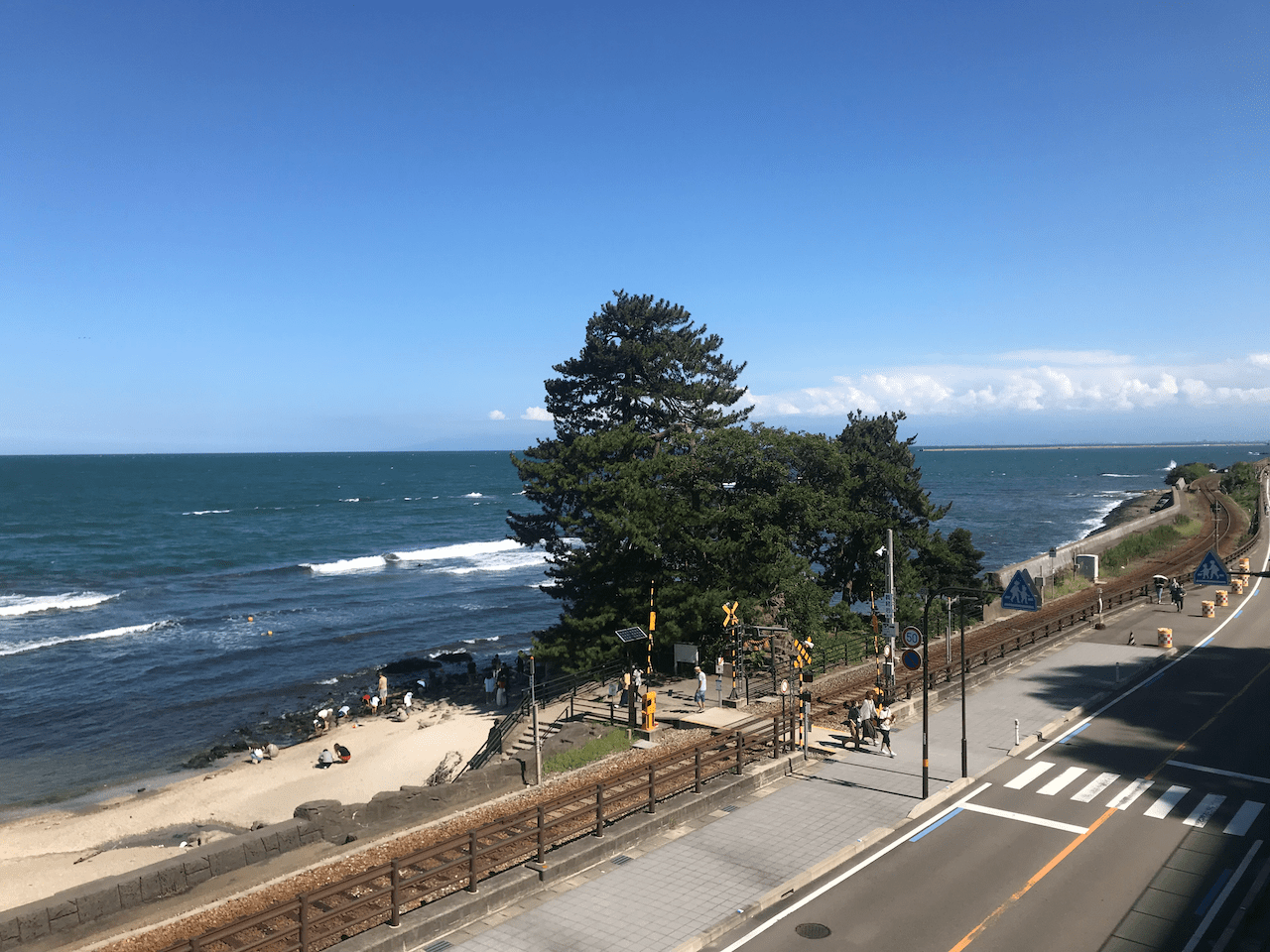 Great view during lunch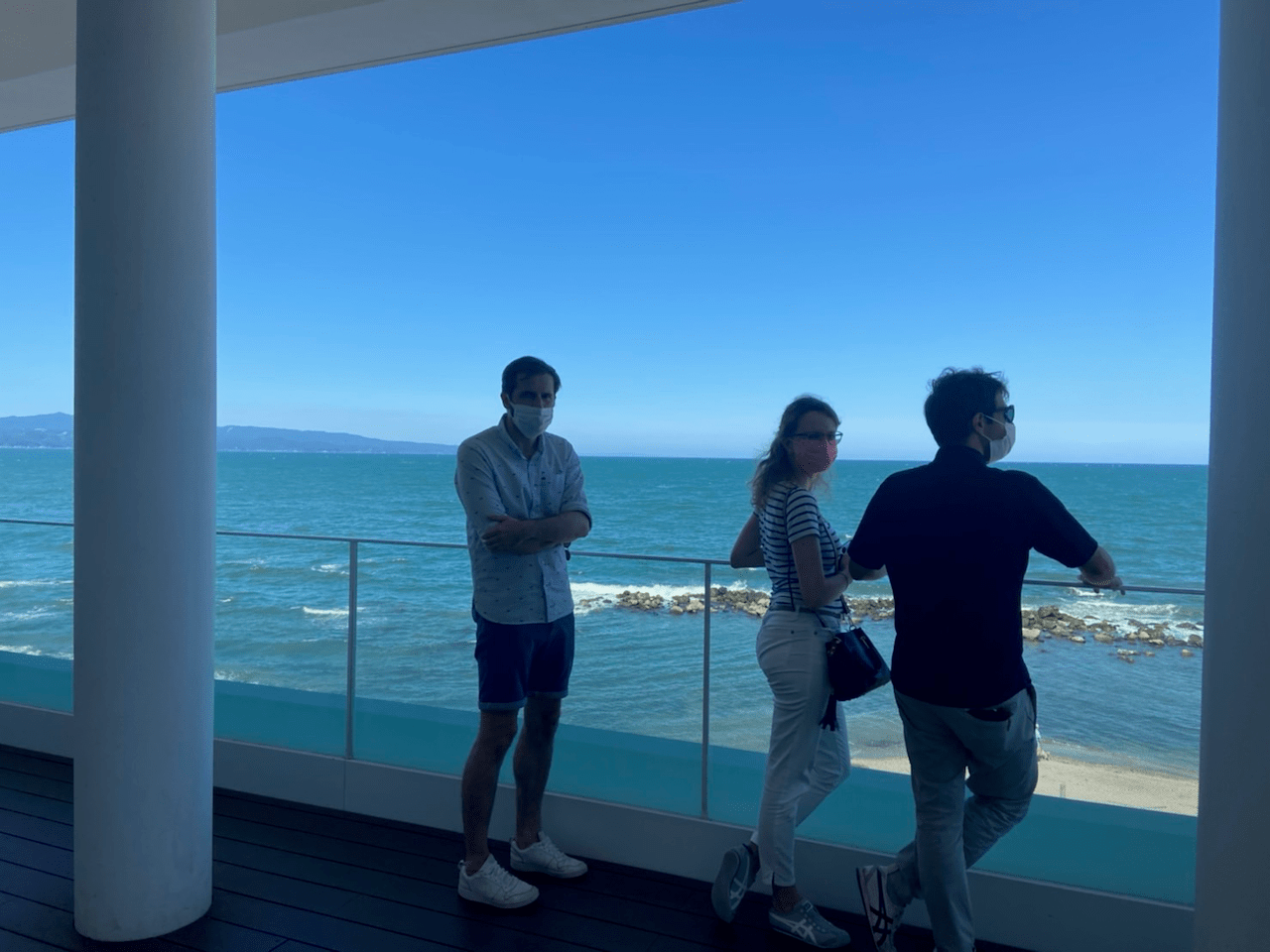 The roadside station had a cool viewing spot
The beach is a very famous natural sightseeing spot in Toyama with Amaharashi Rock sitting dramatically in the shallow waters. On a good day, you can see the mountains of Tateyama in the background. Sadly, although sunny, the air had not been clear enough for us to see so far.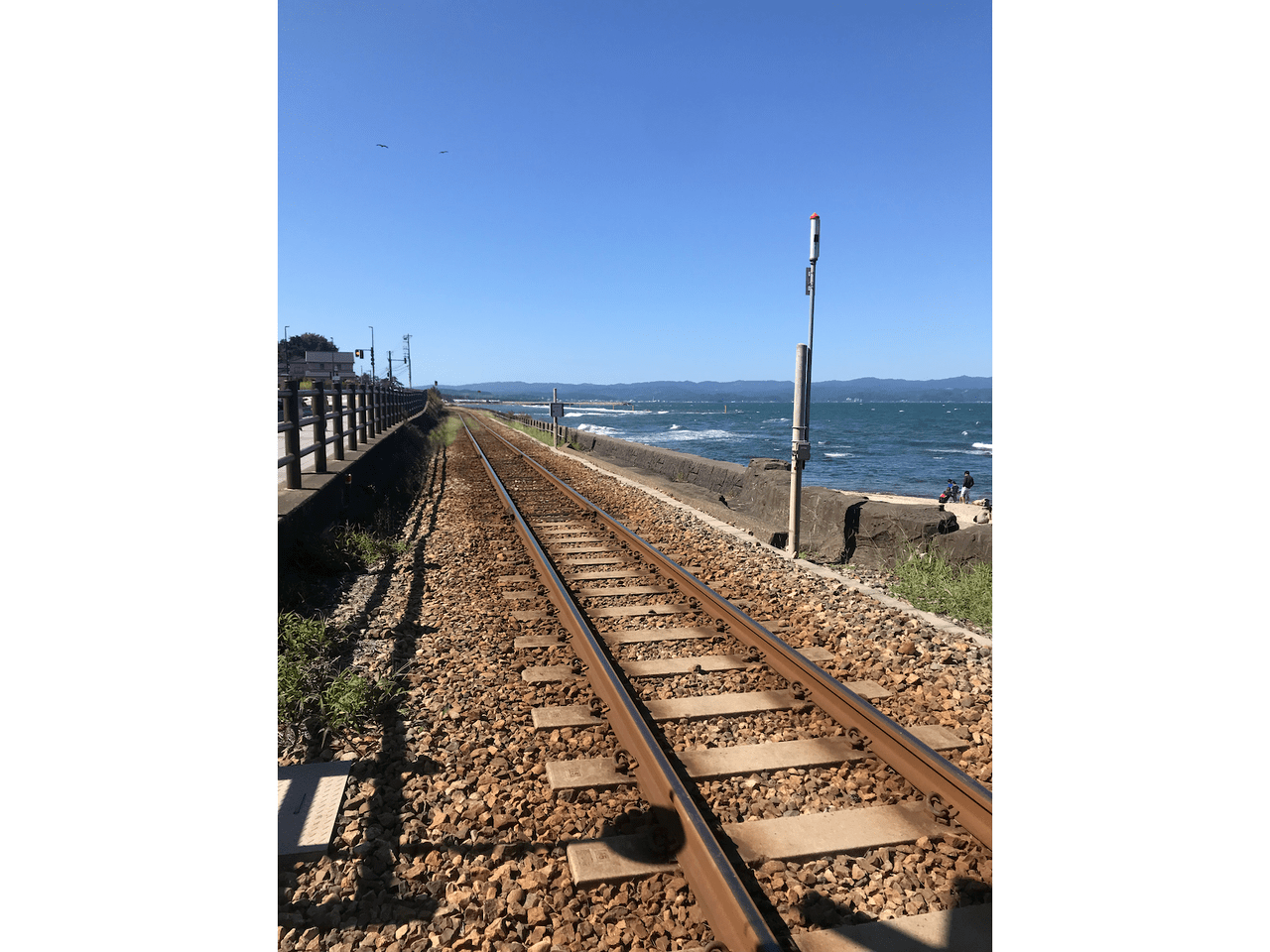 But first you had to cross the tracks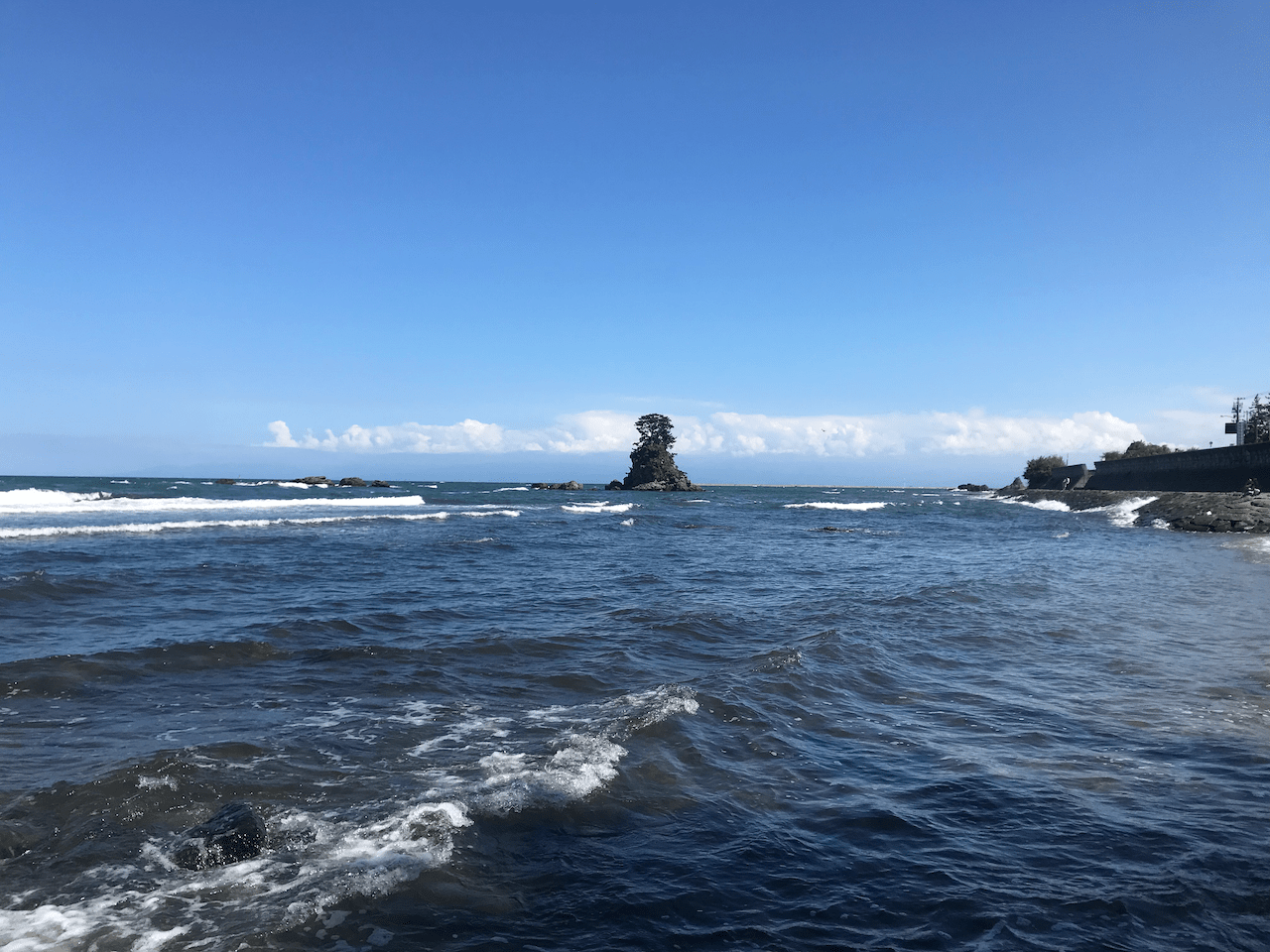 The famous landmark
Nevertheless we took lots of pictures at the beachside and enjoyed the sun. It was really very warm, I was quite surprised!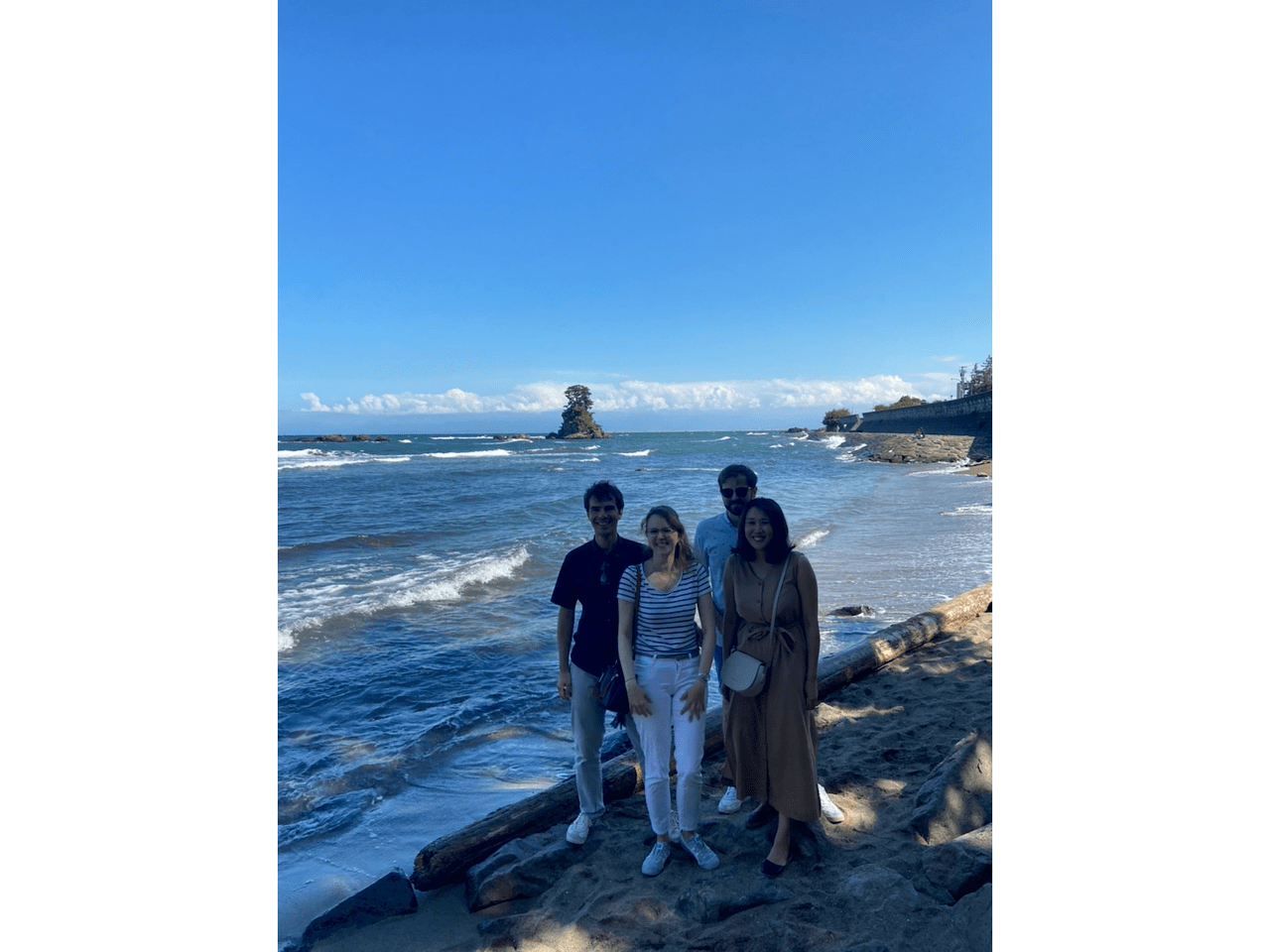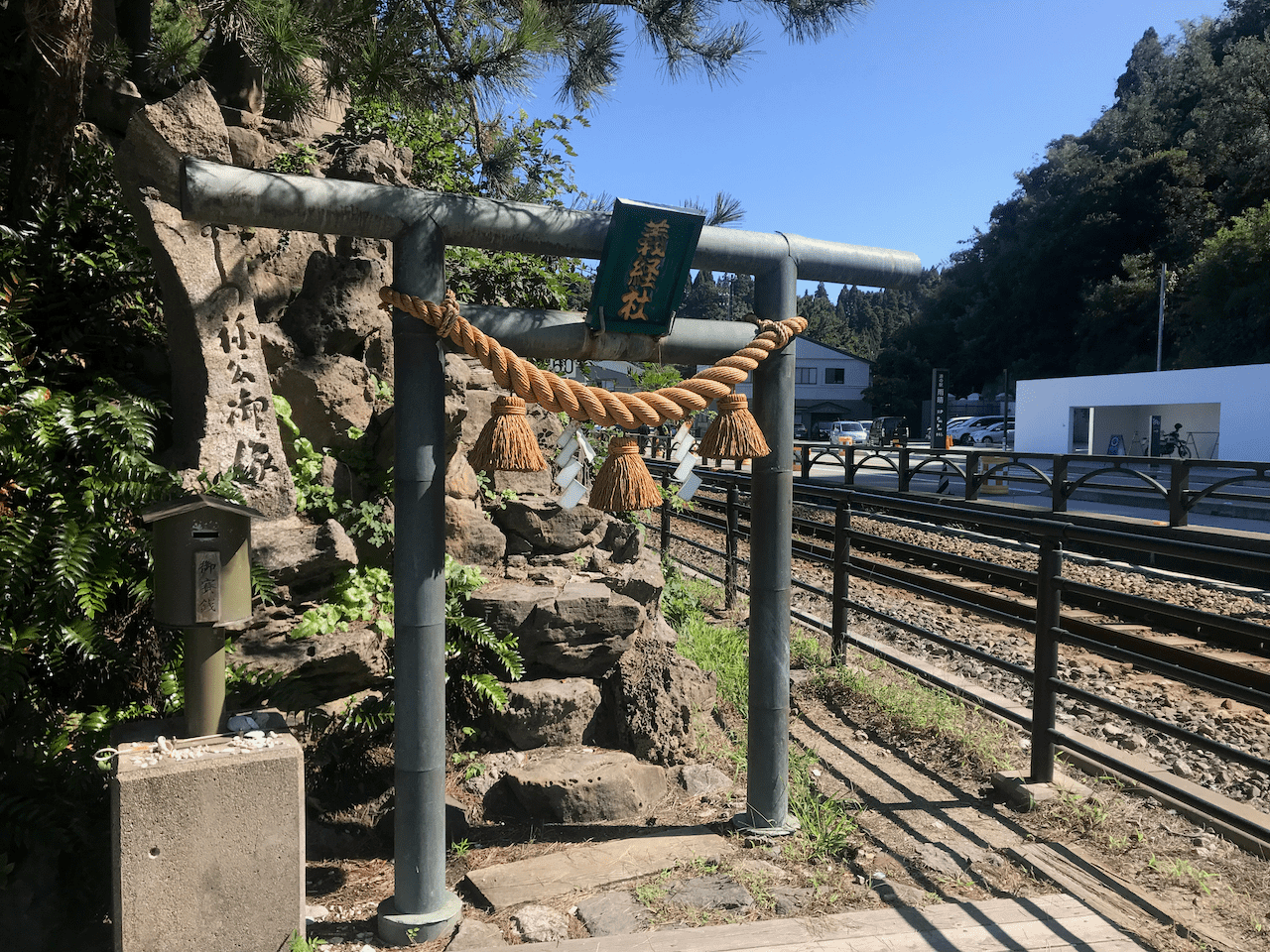 We then drove to Kaiwomaru Park, a famous seaside park close to Takaoka where you have a perfect view of the Shinminato Bridge which is the largest cable-stayed bridge on the Sea of Japan (total height: 127 m; length: over 3 km).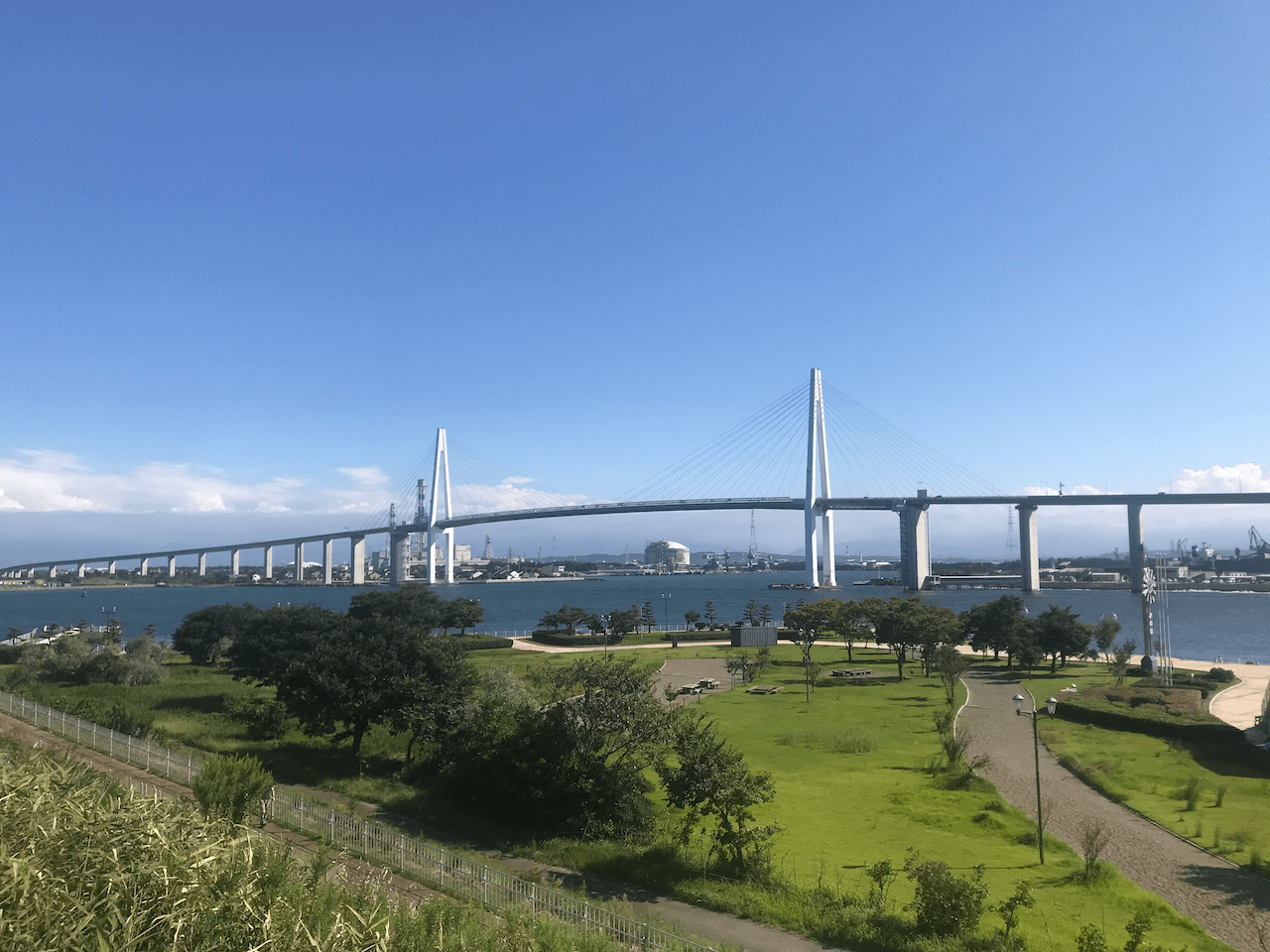 The main attraction of this park is the huge sailing ship Kaiwomaru, which means "Lady of the sea". This ship is a Japanese former training barque before it became a museum ship in the seaside park. However we couldn't enter as the museum was closed due to Covid.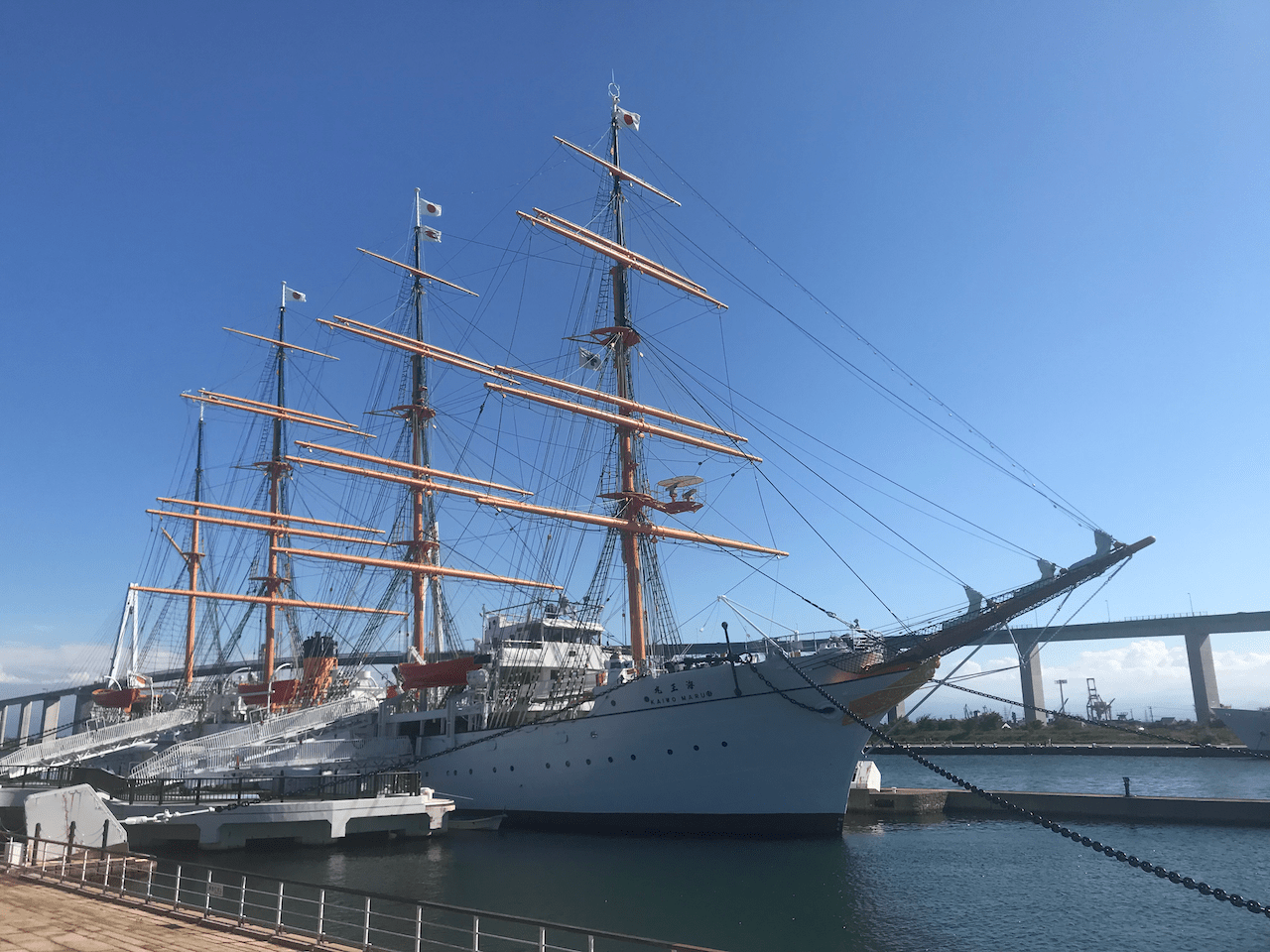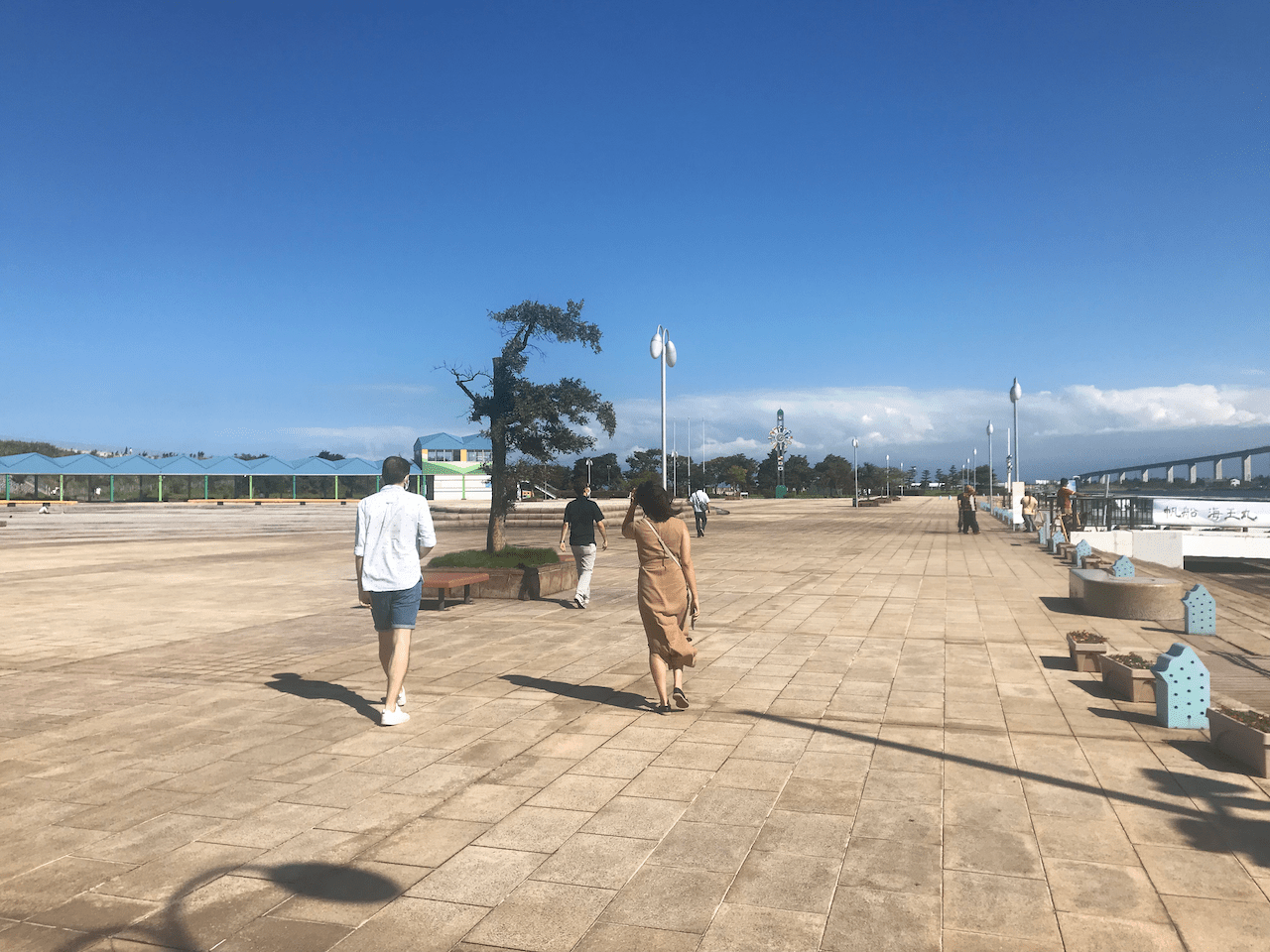 We also went to a nice coffee shop in the quiet town of Imizu and took a walk along the channel. The atmosphere was really peaceful and it was the perfect end of a perfect day.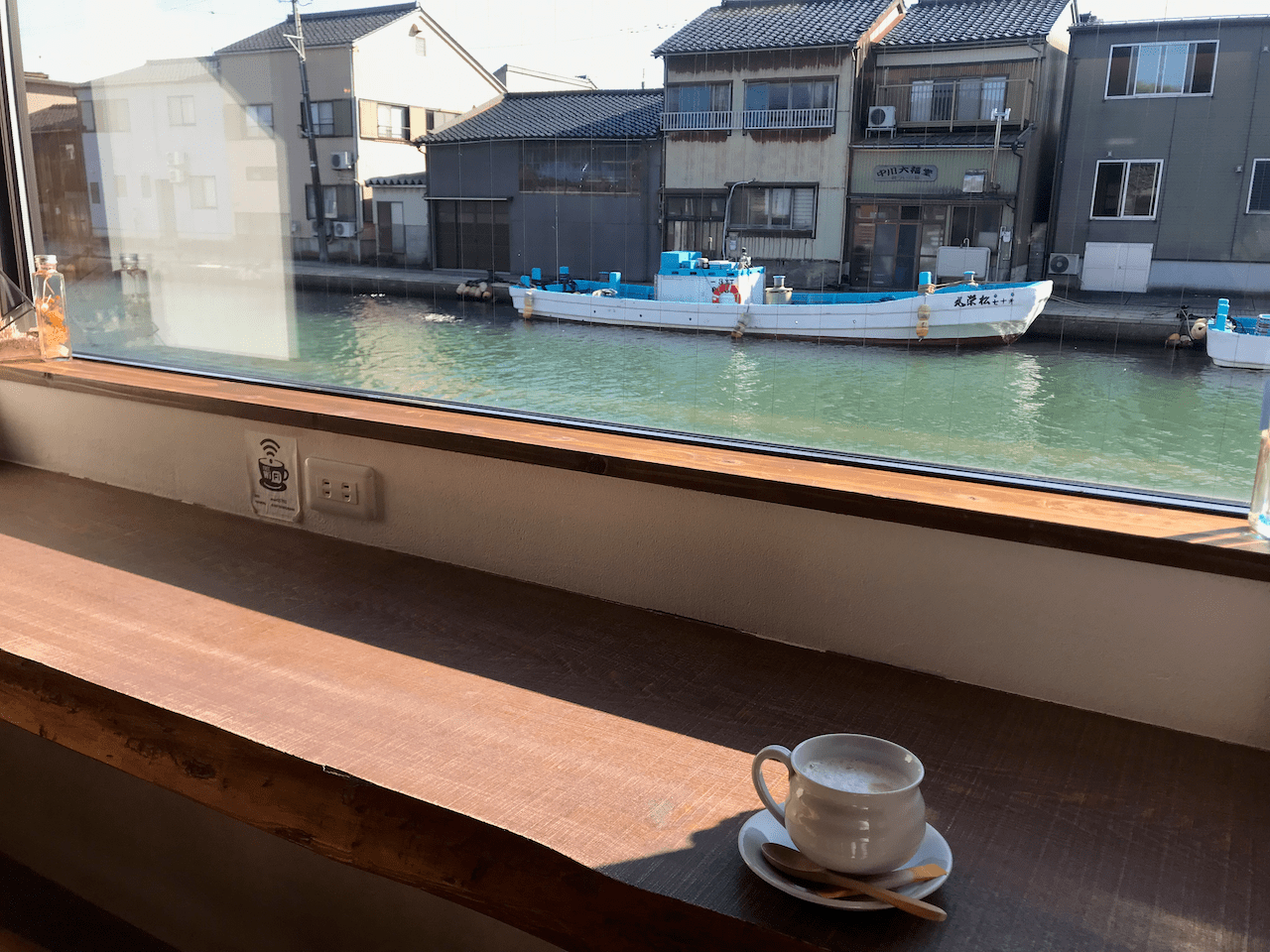 Super cute coffee spot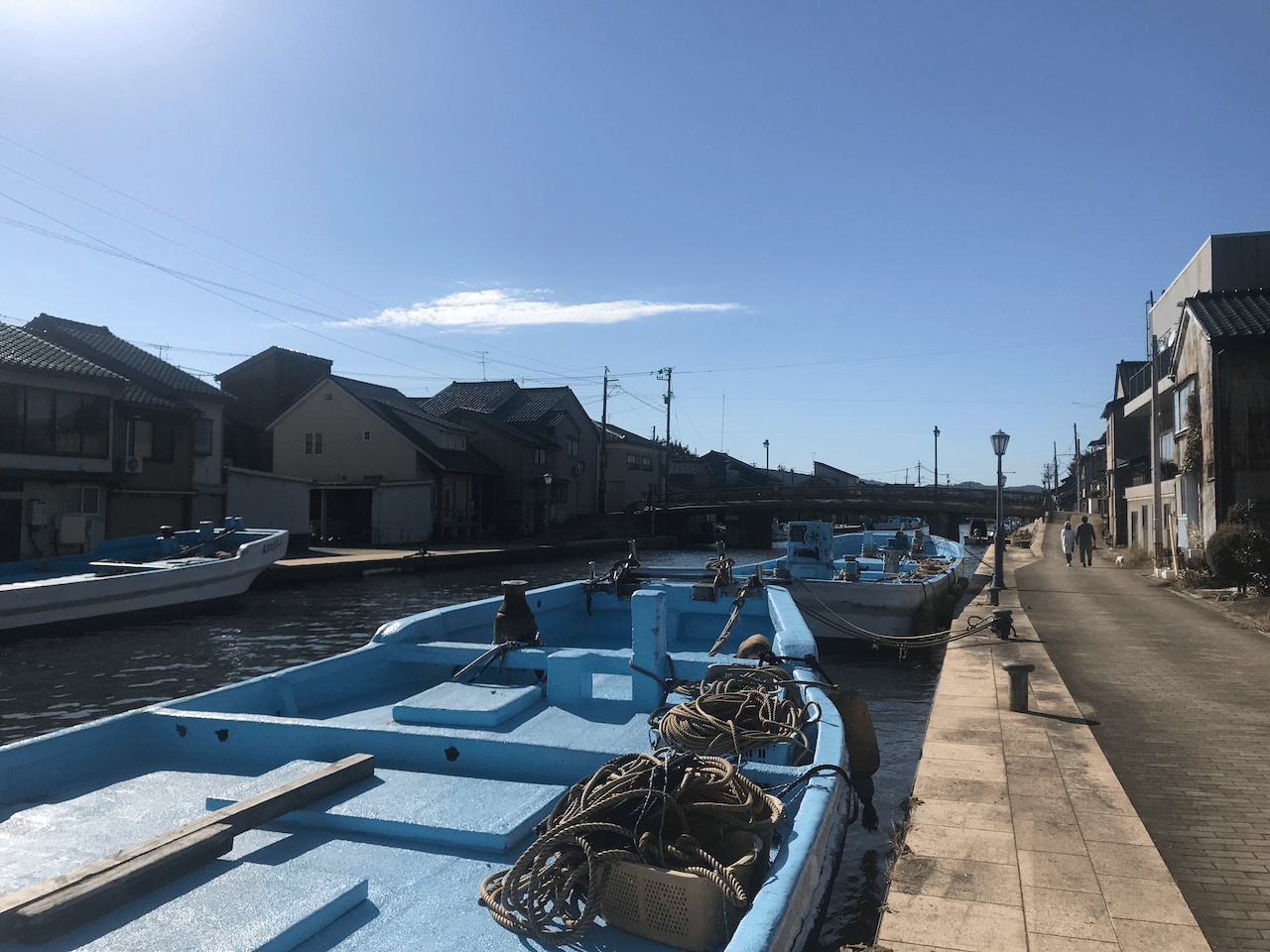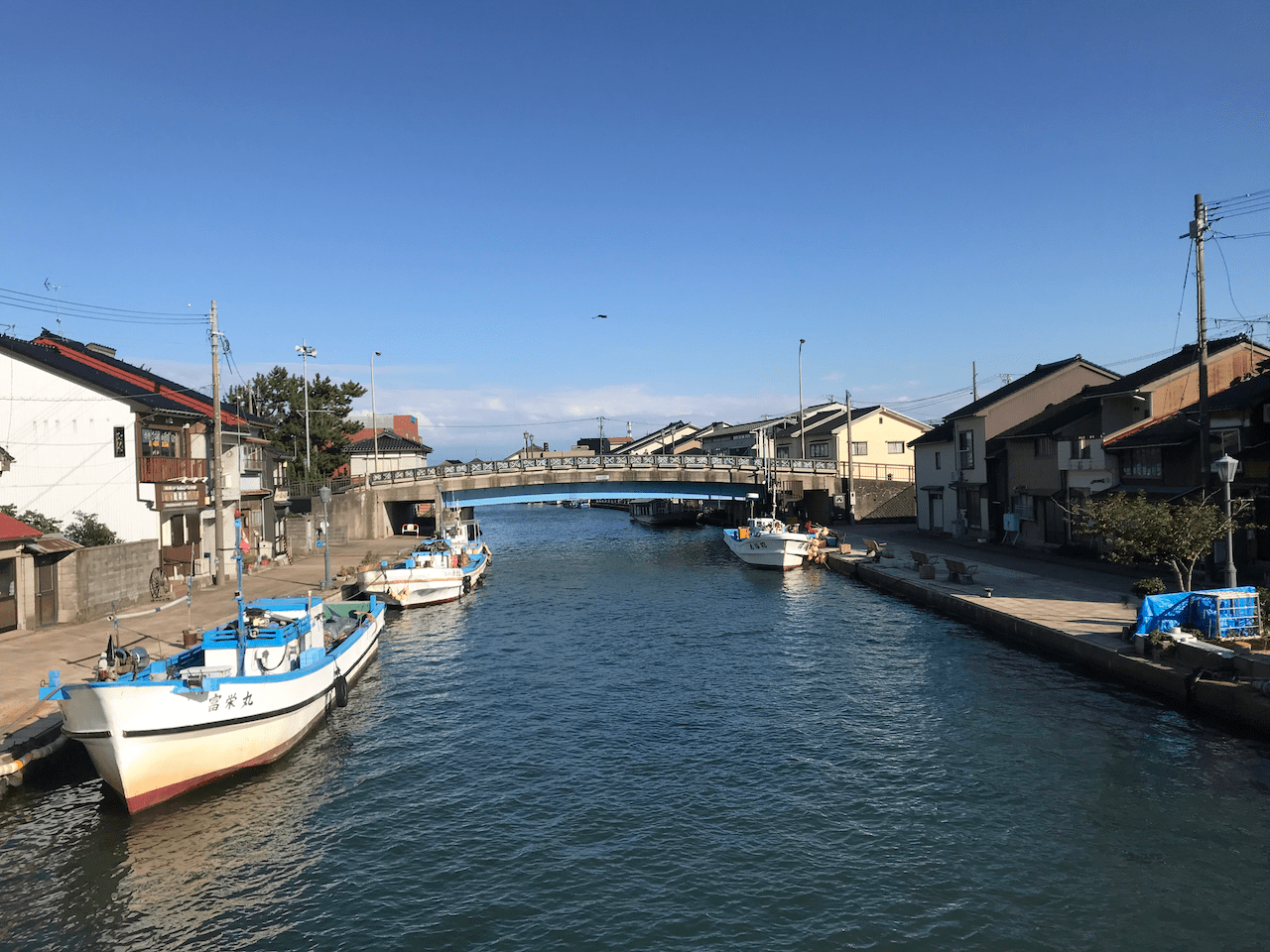 Really cool atmosphere
Thank you for taking us with you on this tour! We had a wonderful time.
Wrapping up things
Besides enjoying our time and going on several trips, we also had to finish some administrative tasks. At the beginning of September, we received our second dose of the vaccine and also the important vaccine passport which was supposed to help us making the move back to Germany very easy. Niklas had no side effects but I was not so lucky and spent one day with a high fever in bed. However, we were really happy that we got the vaccine before our move. The regulations for entering Germany were changing all the time but lucky for us, the re-entry became easy again in October as the case numbers in Japan and Germany were pretty stable so that vaccinated persons were able to enter without quarantine period.
We also decided the final moving date and bought the flight tickets back to Germany. It felt really strange to do this because suddenly, the move felt real for us and was not some abstract plan we had been discussing for weeks. We started to sell some of our furniture and planned to give away lots of our stuff to our friends, so the handover dates had to be organized as well. And we prepared the shipment of our things that we wanted to take back to Germany. As always when you are moving, the tasks start to pile up and you wonder how to wrap things up before moving out. But, as you will read in the next post, we somehow did.
During the past months we were also able to secure an apartment in Germany thanks to the huge support of my father who went to the house and checked it for us. It was a big relief for us to know that we would arrive to a new home and wouldn't have to search for a flat while working in our new jobs which is really tough in Germany. There were also some tasks regarding the new apartment, so by end of September, we became really busy.
Still we made time for our friends to say goodbye to them.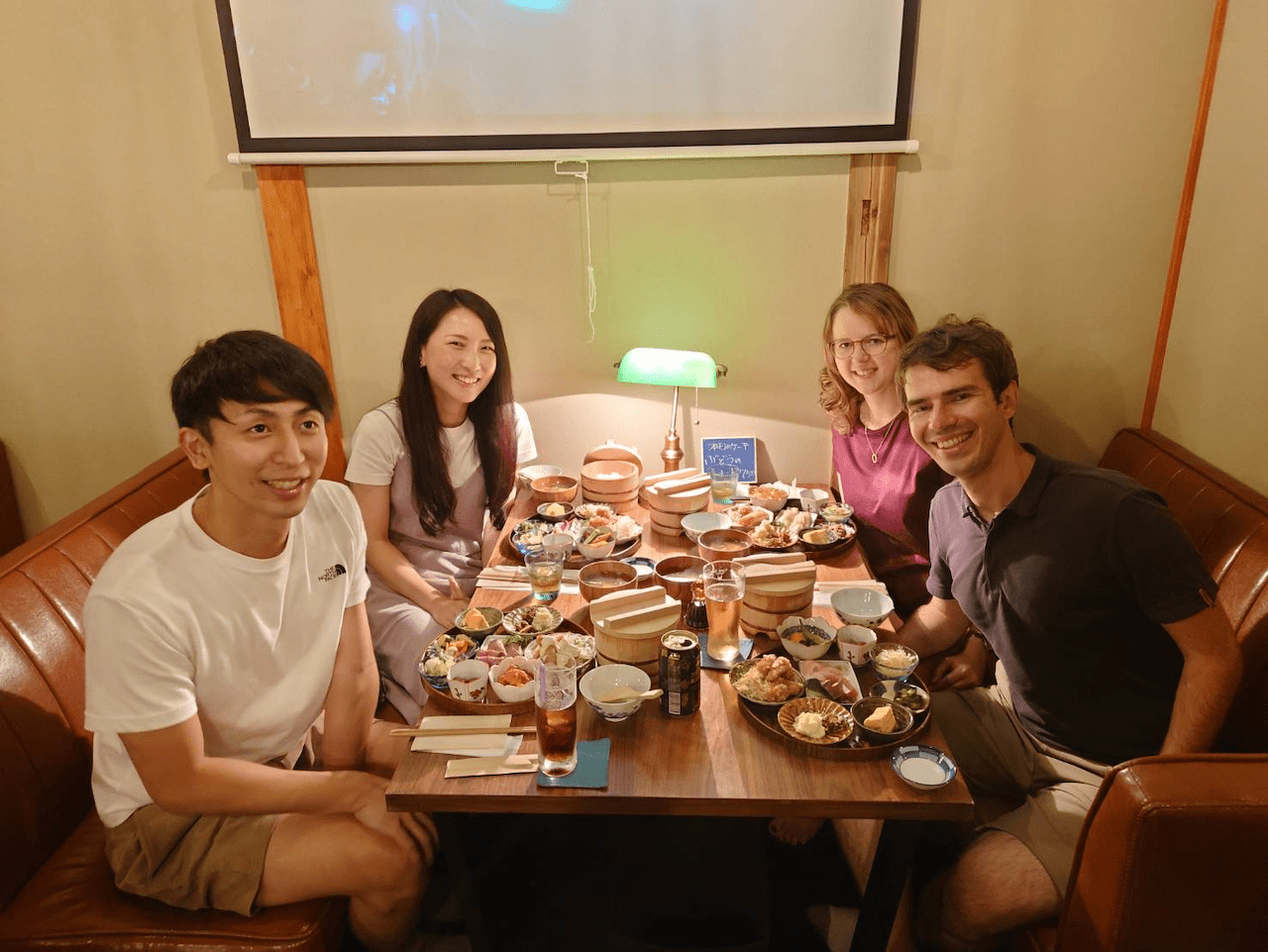 Nice dinner with Natsuki and her boyfriend Toshiki. Thanks to Natsuki, we could travel to many wonderful places and she always helped us when we had problems. We will never forget our great meetings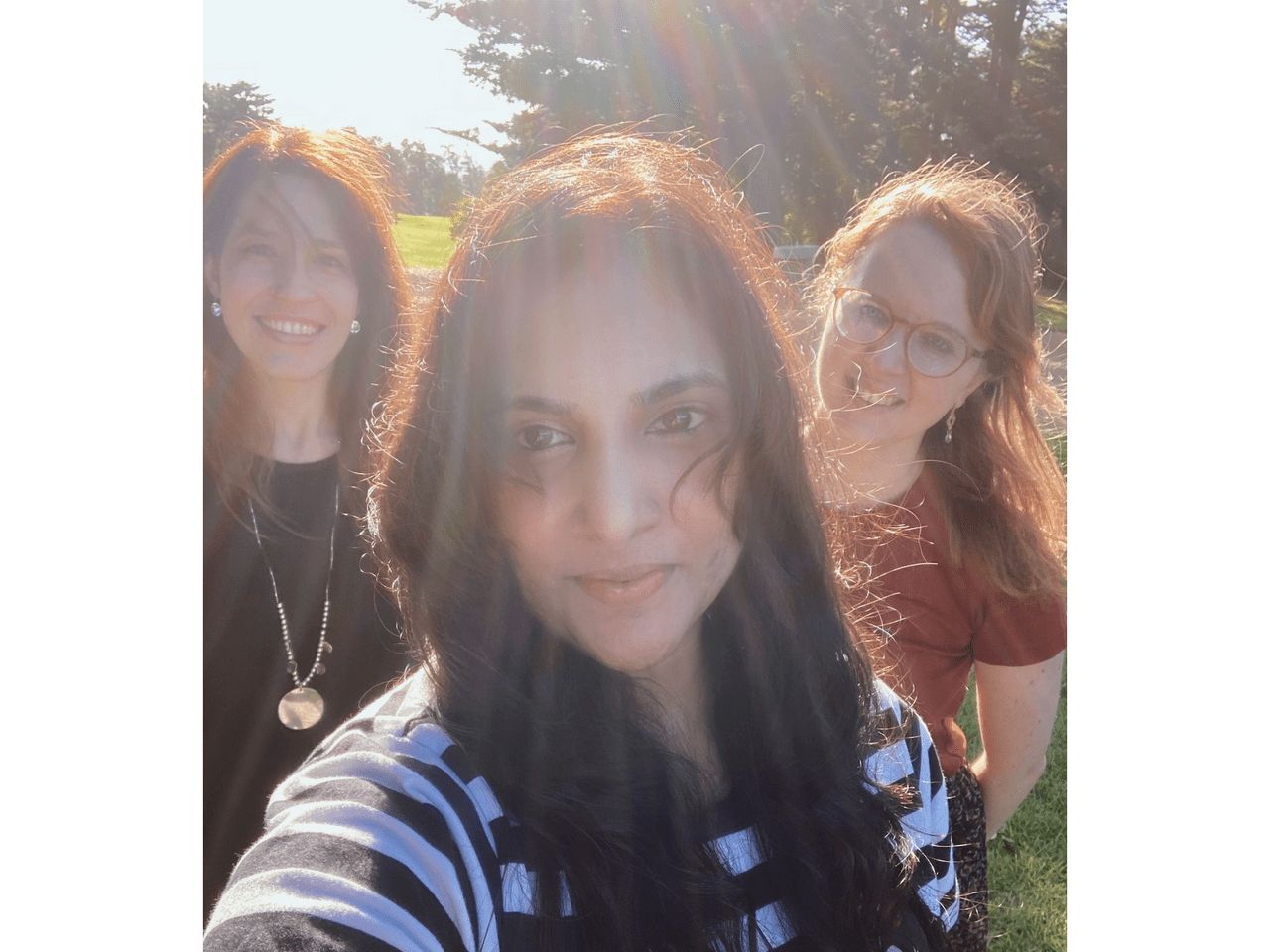 I spent a wonderful afternoon at the park with Kavita and Raffaele, who will take over my role as GGI community leader for Kanazawa.
Up Next
The date for moving has finally arrived and we were super busy packing, clearing the apartment and saying goodbye. Also, we spent some time in the mountains of Nagano and in Tokyo. Read all about our final days in Japan in the next post and until then, follow us on Instagram for more pictures!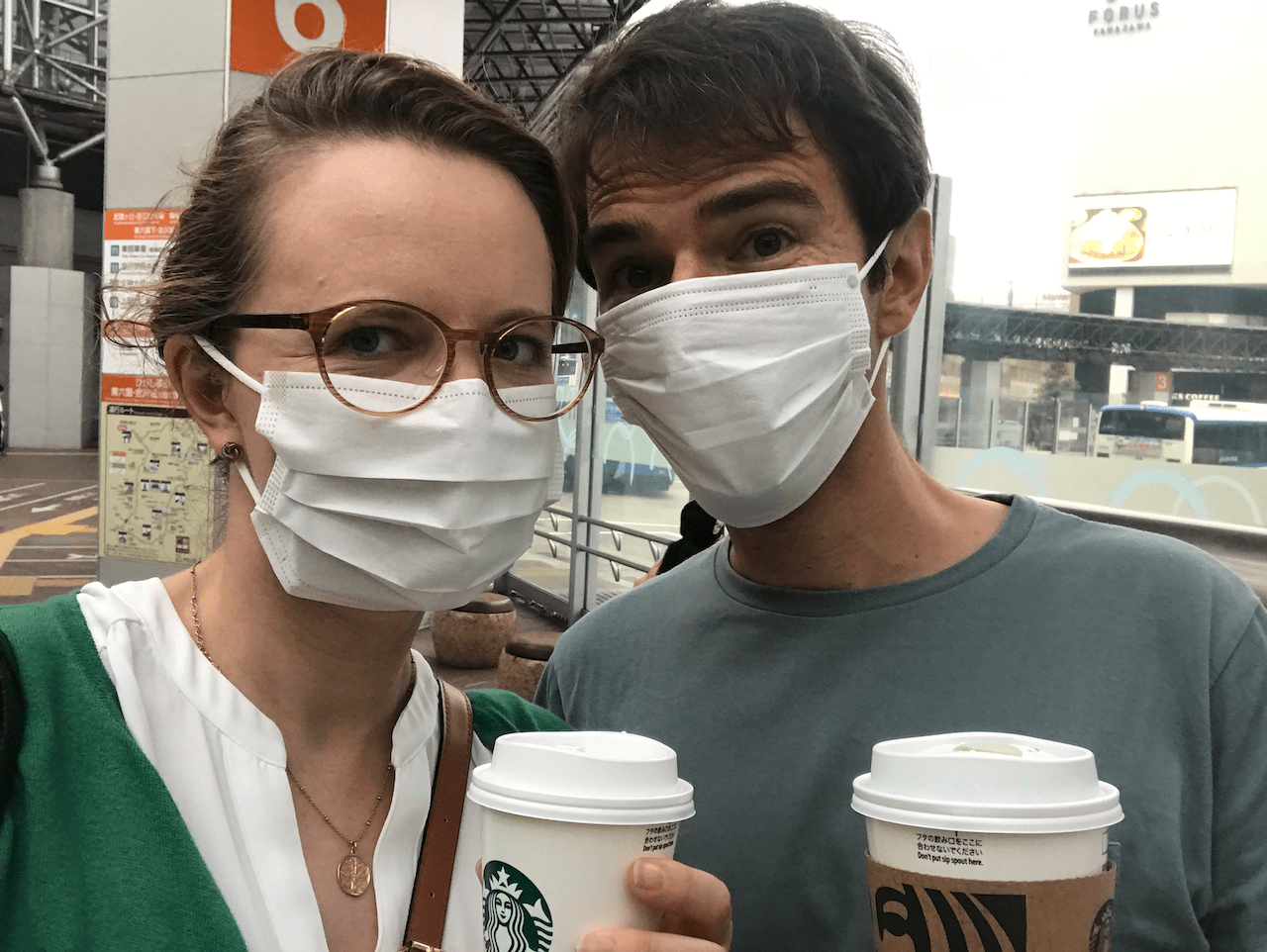 Our last relaxed day before the moving process started