We have been anticipating this for a long time now but nothing could prepare us for the rollercoaster of emotions during this international move. Everyday you have to show so much (not only physical) strength to get the many tasks done. But the powerful emotions that you will experience are even more demanding. We have been going through some very intense moments and in this post I will try to describe to you how it was for us to say goodbye to our home in Kanazawa.
Moving process
As this was not a normal moving process, but rather a complex international transfer of goods, we had to prepare the whole process in a very detailed way which took a lot of time! We spent many days researching how to send our stuff to Europe without getting broke (impossible), how to deal with the constantly changing immigration rules for re-entering Europe after a long time of absence (also not on the list of my most fun activities) and we had to cancel our apartment, gas, electricity and water while trying to get rid of all our furniture. As you can imagine, we have been pretty busy coordinating all those different tasks so that we could be ready to leave the apartment by the beginning of October.
Many people were interested in how we would deal with our stuff and if we would take our furniture with us. As I told you in the previous post, we decided to sell a lot of our things, especially the furniture as it would not make any sense to ship them to Germany. We still had many of our old furniture and boxes from the previous apartment stored at the house of Niklas parents, so we would not need any of our Japanese furniture in Germany. We spent a lot of time on various online platforms, chatting with international students as well as Japanese people about our things in order to sell it which also cost us lots of time. But, in the end, we managed to get rid of everything! Lucky for us, we had many friends who were interested in our furniture as well.
We sold our sofa to a friend of mine and had to carry it downstairs to our backyard. That was the attraction of the day for all the neighbors!
However, the whole process is very time consuming so if you are in a similar situation I would advise you to start very early with selling small stuff that you really don't need any more and to make reservations for bigger furniture so that people can come just days before your moving date to pick them up. Being super organized and having an overview is key - we had lots of excel lists on our shared drive to keep track of everything.
We also decided to send our things via surface mail (aka container ship) so we had to buy special boxes with a very specific size and start gathering everything we wanted to bring. In the end, we had nine boxes that were ready to be shipped which were full with books, clothes, documents, shoes and other items we bought in Japan. Very patient and friendly staff members from Japan Post came to our apartment to pick them up and checked every box in detail: for customs purpose you have to list every item that you packed, so it took a long time to check the content of our nine boxes… But in the end, everything was okay and they were shipped out immediately. However, the whole journey takes several months so I guess we will see them again in January next year. Hopefully everything will be alright!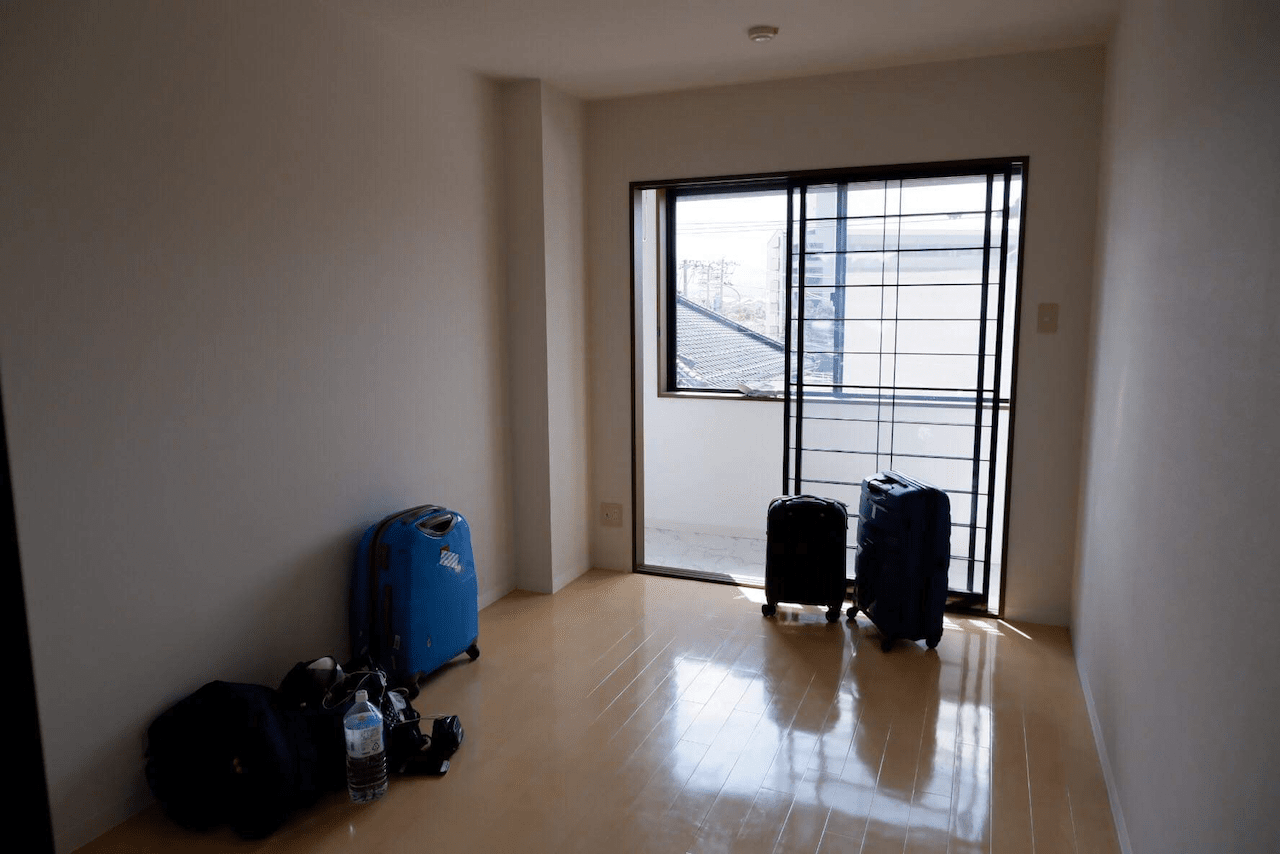 All packed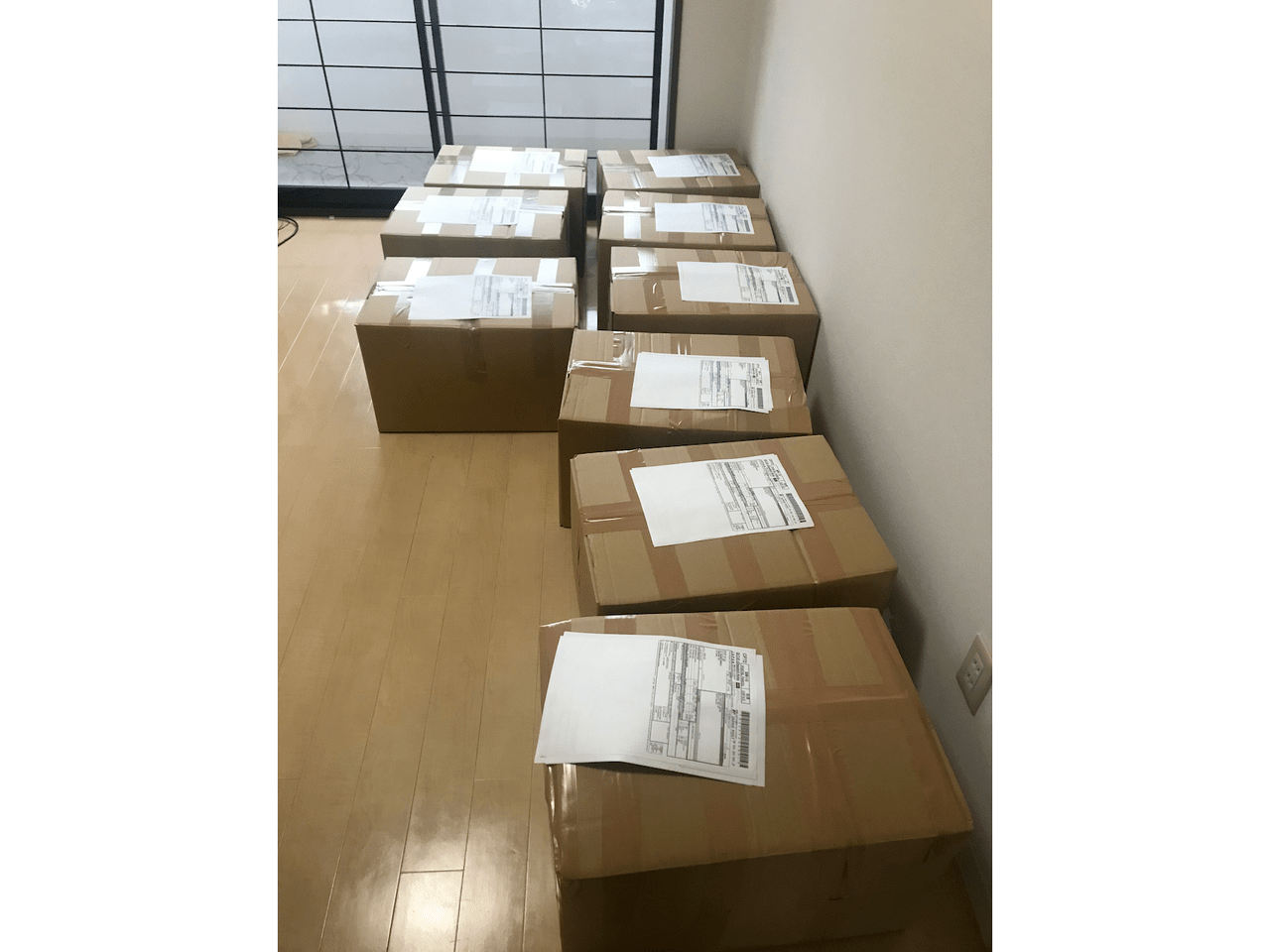 Let's see when we will see you again in Germany…
Overall, the last days in our apartment were crazy busy, very sad and demanding. We didn't sleep much, only ate take out food and had constant back pain because of the packing. Without the help and moral support of our friends we couldn't have done this.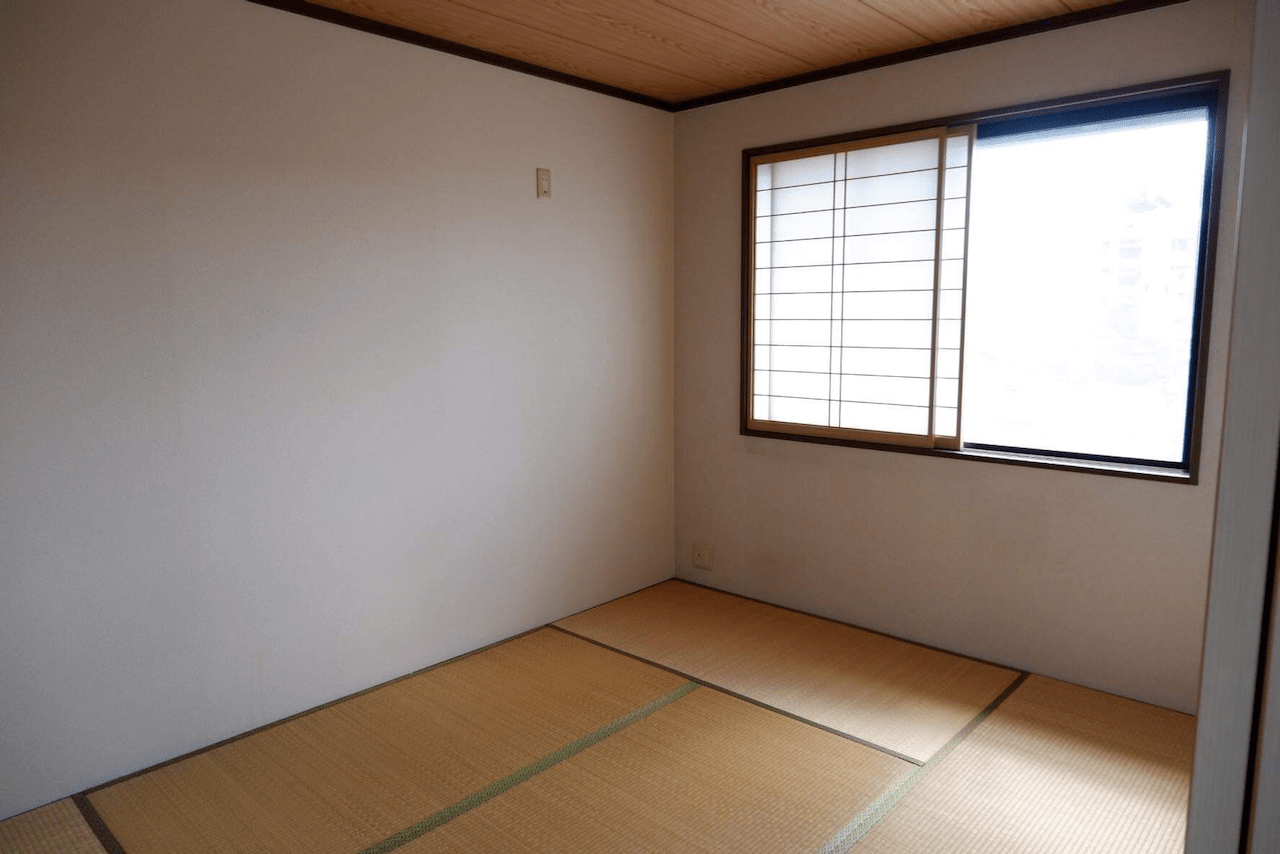 Empty rooms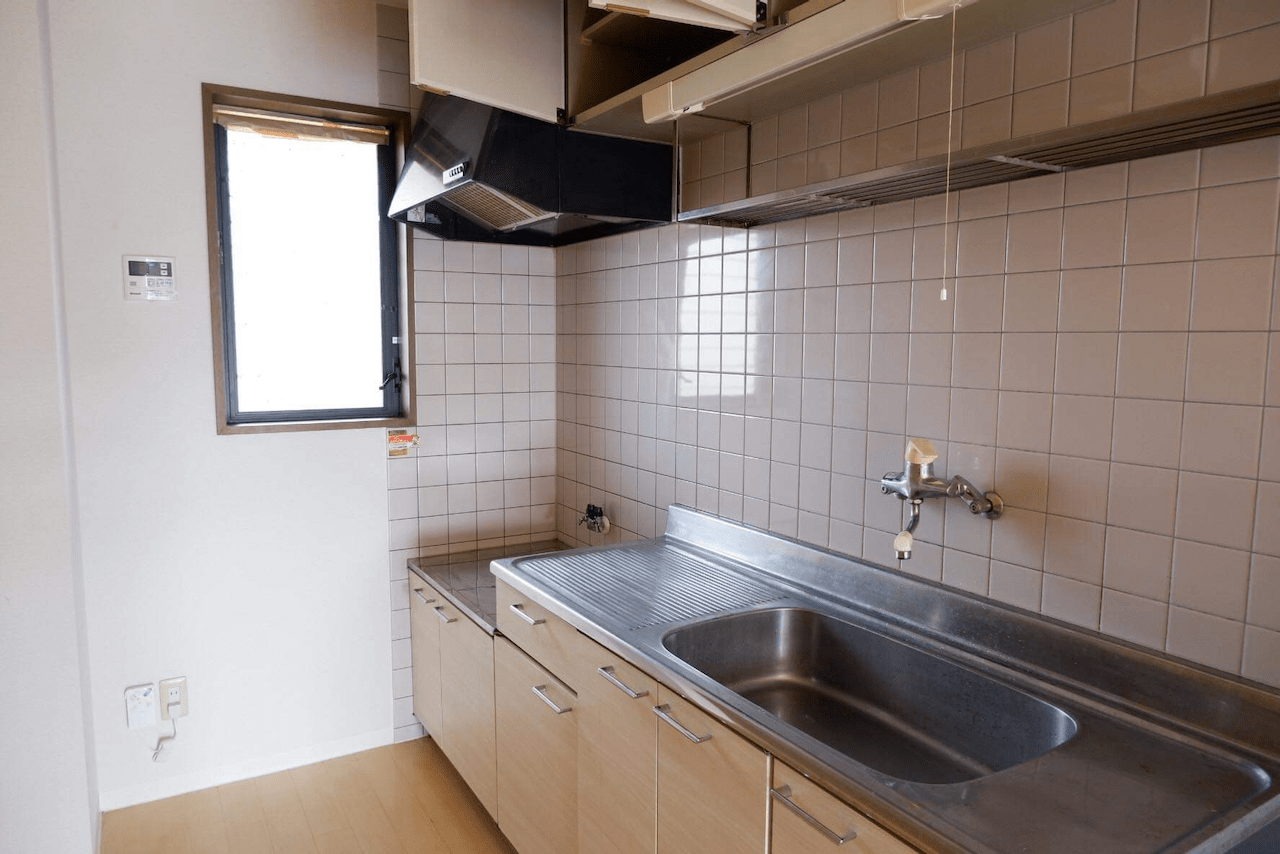 Our wonderful neighbors Dian and Hassan helped us with cleaning the whole apartment before the official check out meeting and because of them, everything went super well. We not only finished just in time, we also didn't have to pay any extra fee as the state of the apartment was perfect. Thank you guys for your amazing help!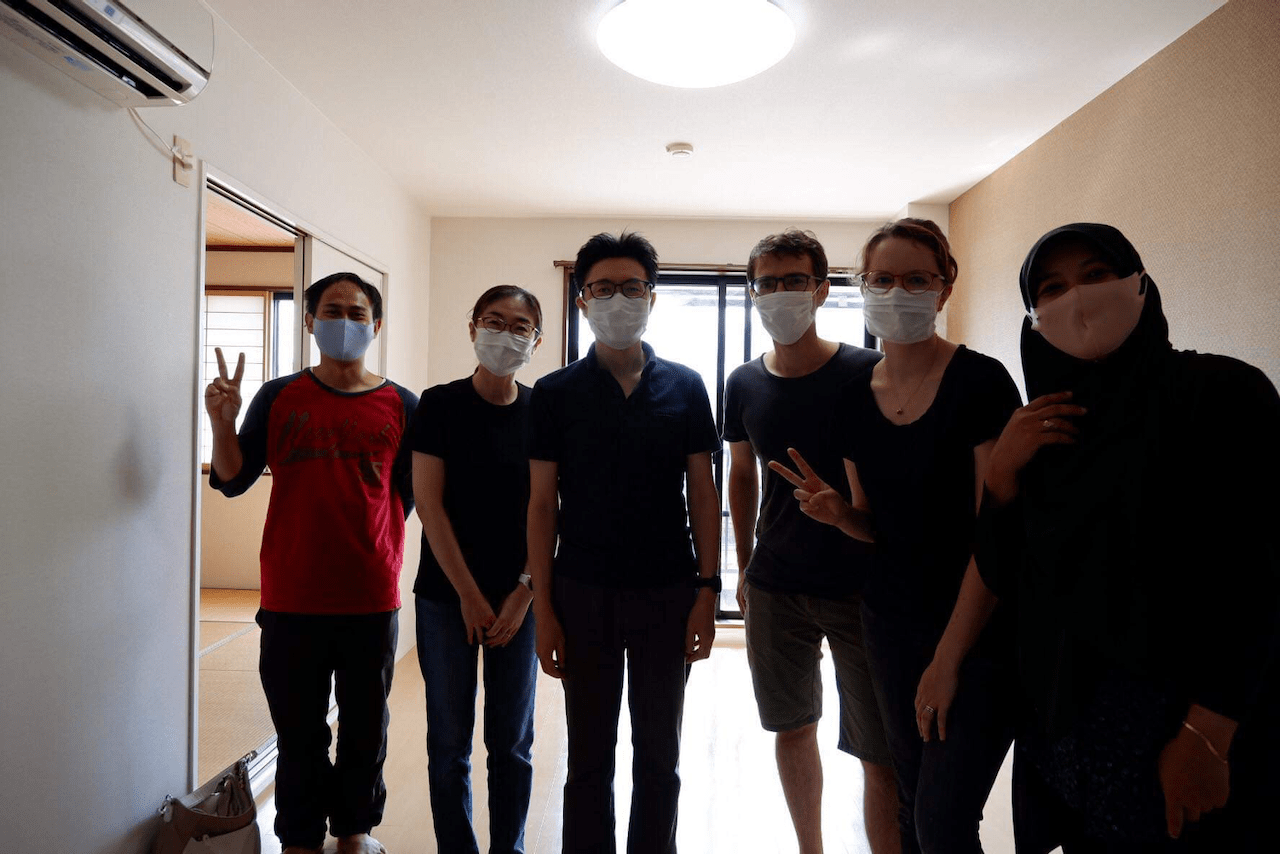 Thank you so much
After everything was done we ate some lunch together and they drove us to our hotel in Kanazawa where we would stay for two nights before leaving the city.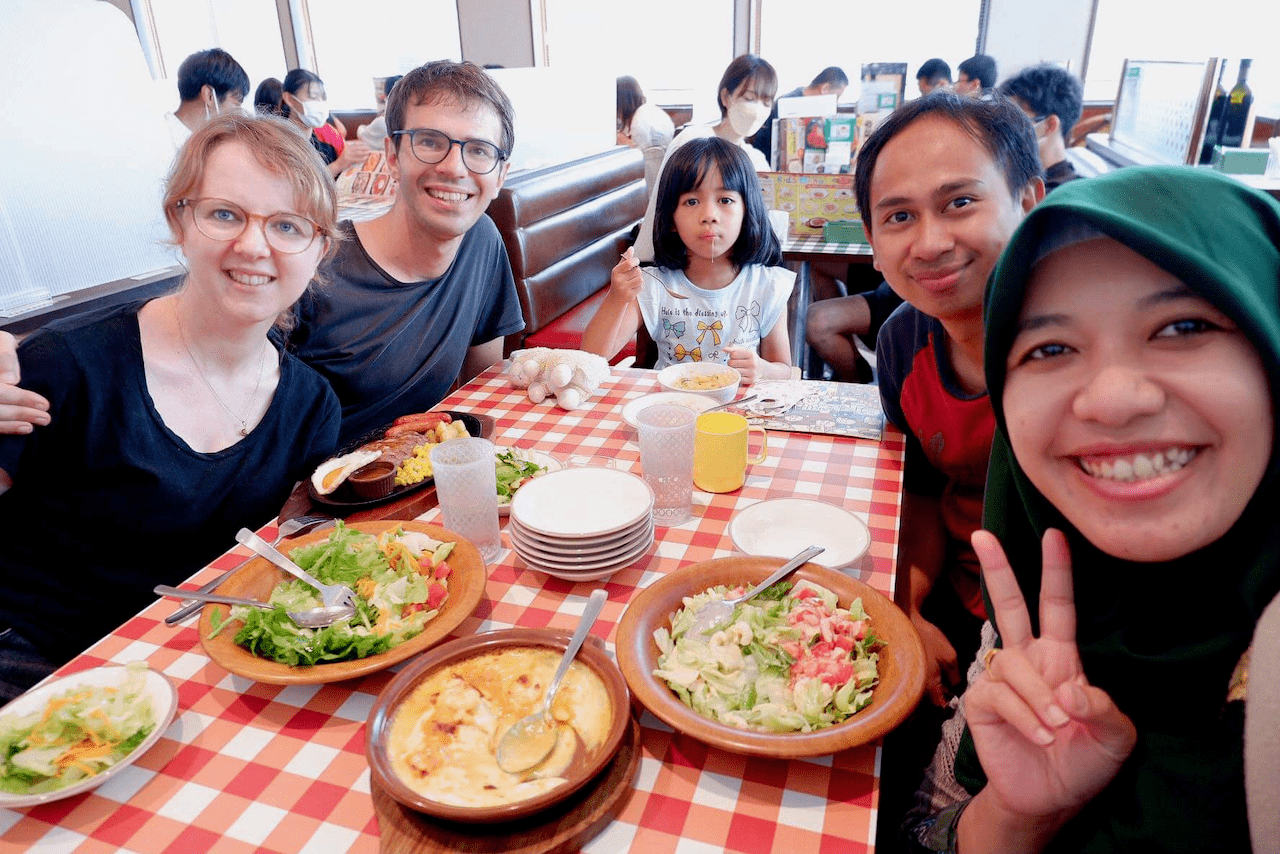 After experiencing this, I can say that such a move is extremely tough and tests your physical and mental strength. We had lots of bad moments where we were overwhelmed with all the stress and the emotions. The constant worry of not finishing in time is already bad enough but the permanent feelings like sadness because of the goodbyes you are going through is even worse. And on top, there is just so much you have to think about, not only for moving out but also with regard to the return to Germany and the next move that was just waiting around the corner. The pandemic didn't make it easy either. Excel lists have been my constant companion these days.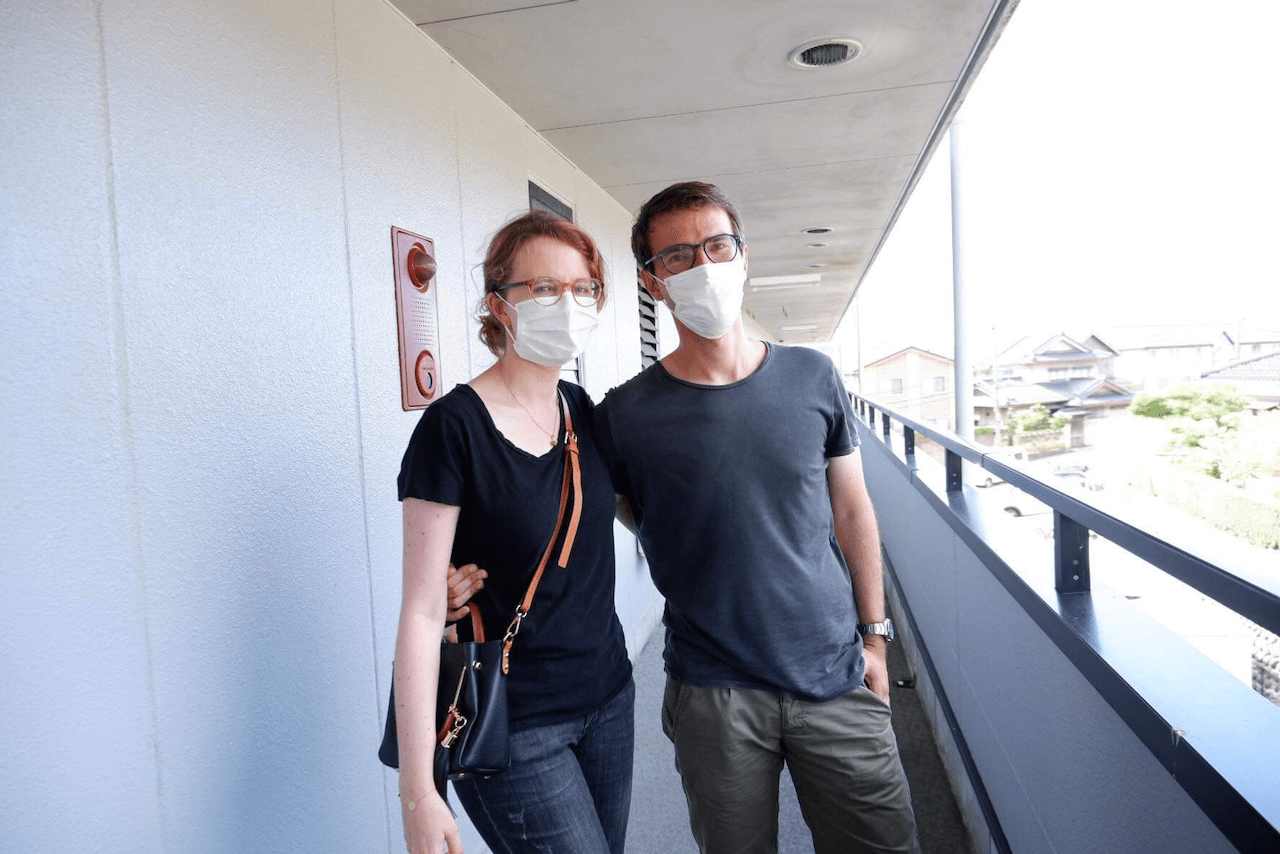 After giving away the keys, we really had to say goodbye to our Japanese home. It was a tough moment.
Last days in Kanazawa
After moving out we didn't leave Kanazawa immediately as we still had to deregister at the city hall and, most importantly, had some sayonara (farewell) events planned by our friends. On the first night at the hotel after the big move, we enjoyed the beautiful onsen and then went to sleep as we were super exhausted. On the next day, we strolled around the city center and had one last coffee at Curio Café.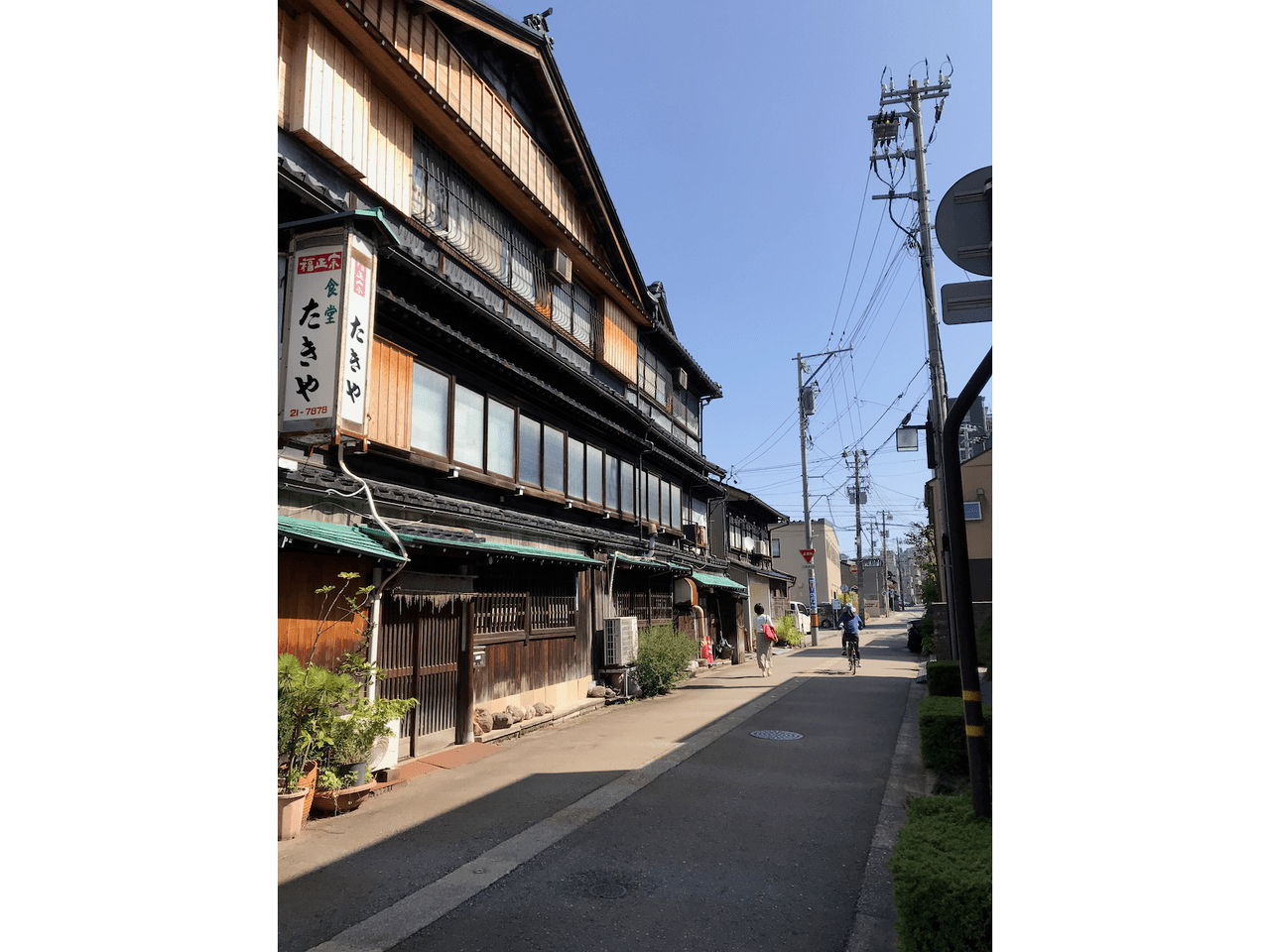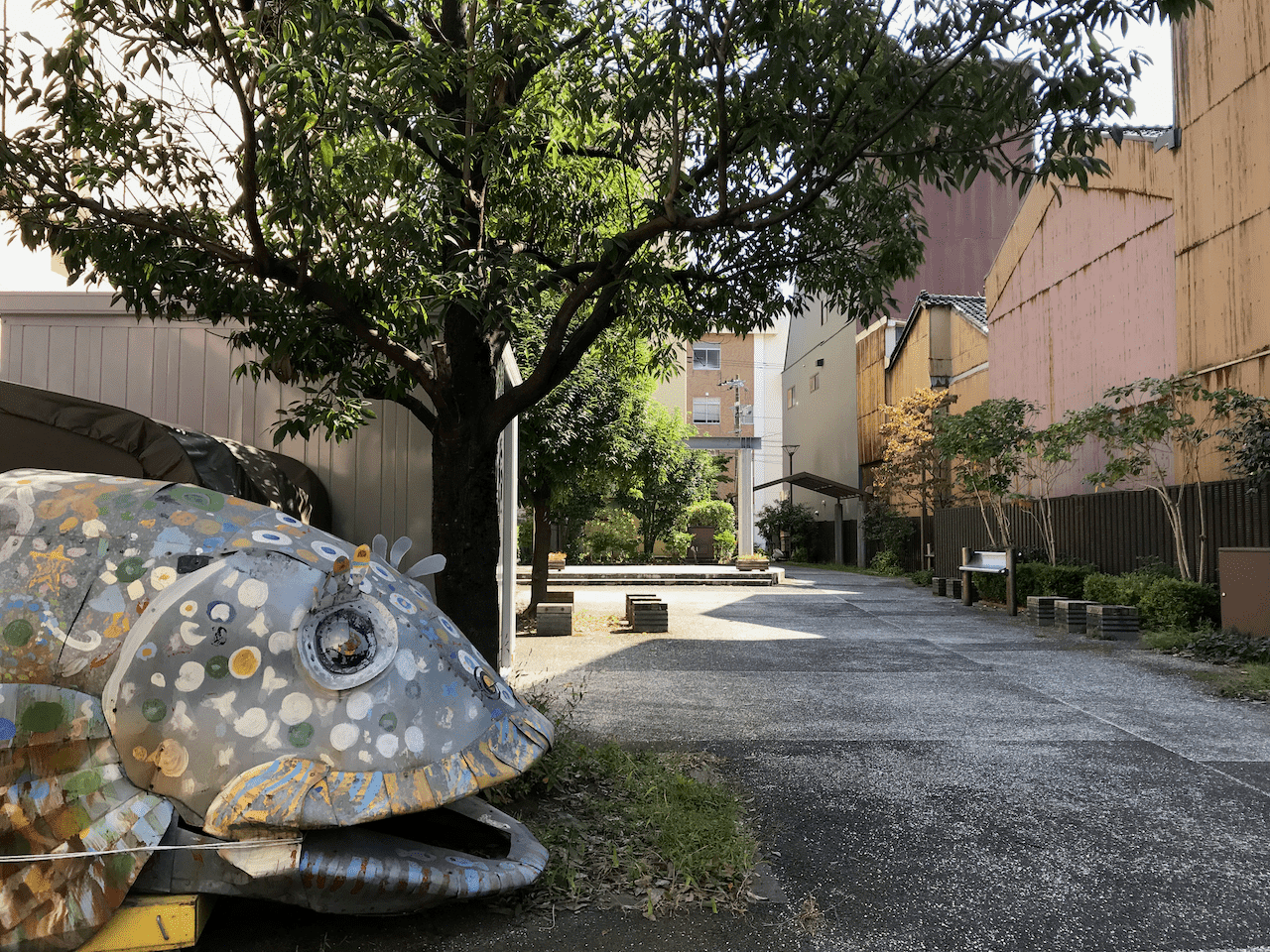 The weather was super warm, nearly 30 degrees and we could enjoy Kanazawa in the early October sun.
I had a big goodbye event scheduled from my GGI group which turned out to be really popular. Nearly 20 women came to the outdoor picnic and the atmosphere was amazing. It was the first event after a long break so many were really happy that it was possible to meet again after such a long time. For me it was a bittersweet moment.
I was really sad that my time as Community Leader had come to an end and that I had to leave the group and the amazing people behind. But seeing everyone making new connections and friends on this event and hearing how much this community changed the life of the members, I was also super proud to see what I had accomplished.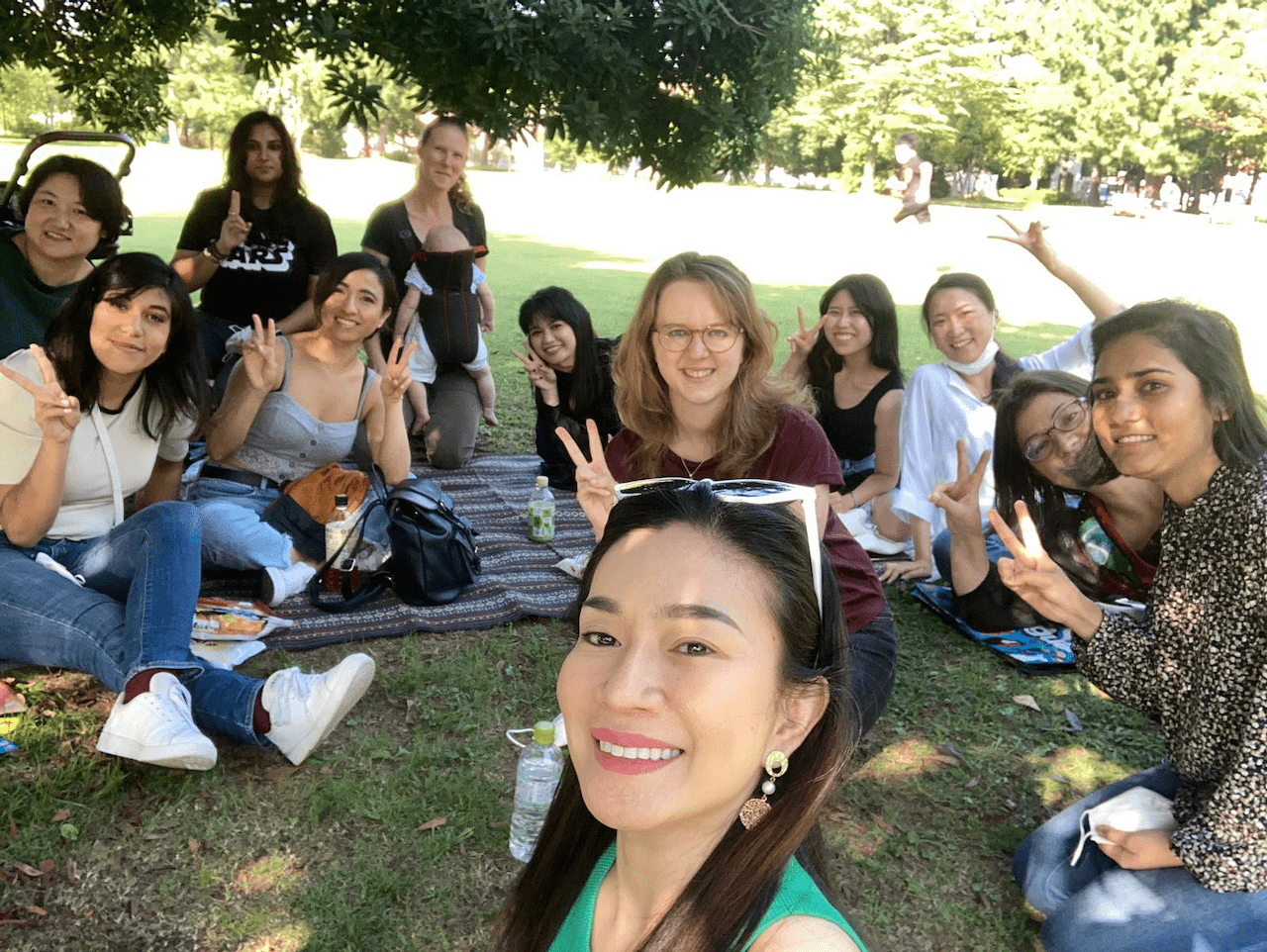 We had so much fun
What had started as the wish to make a small and safe community of women in Kanazawa has turned into a big group of nearly 200 members who are all amazing women. For now, Kavita and Raffele will take over and I am sure they will do a great job!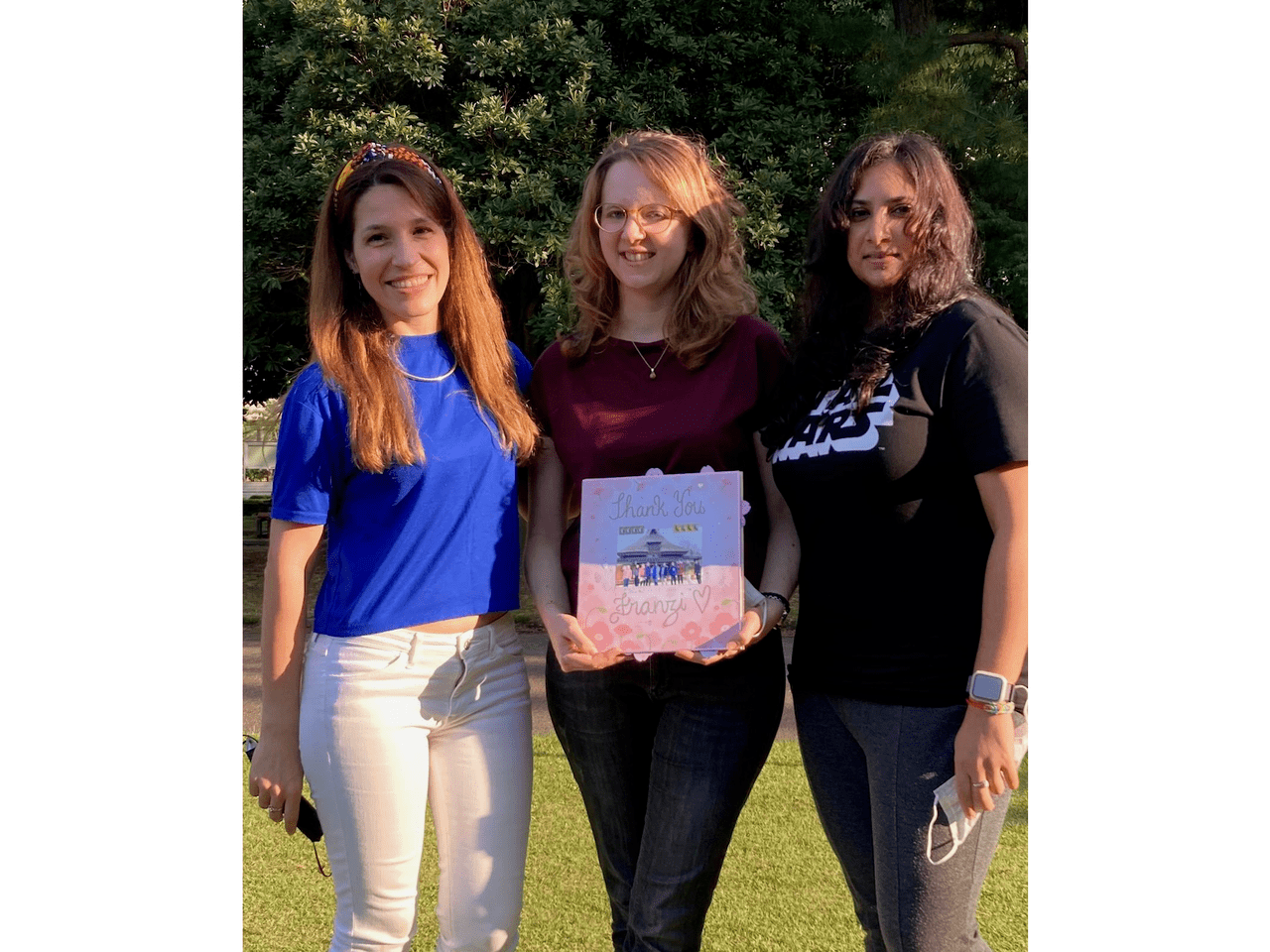 The best team!
In the evening we were invited to our group of friends who live in Wakunami and with whom we had those amazing beach barbecues. We spent a wonderful evening full of funny stories, good food and great company and even received a nice farewell gift. Saying goodbye at the end was super sad and tearful on both ends. I am so grateful that I met these wonderful people and was lucky enough to spend time with them. I will never forget this time.
I already miss hanging out with you!
Shortly before moving out we had great farewell dinner with Niklas boss, Notsu sensei and his family. It was in a traditional Japanese restaurant that offered many courses and we were served lots of great dishes.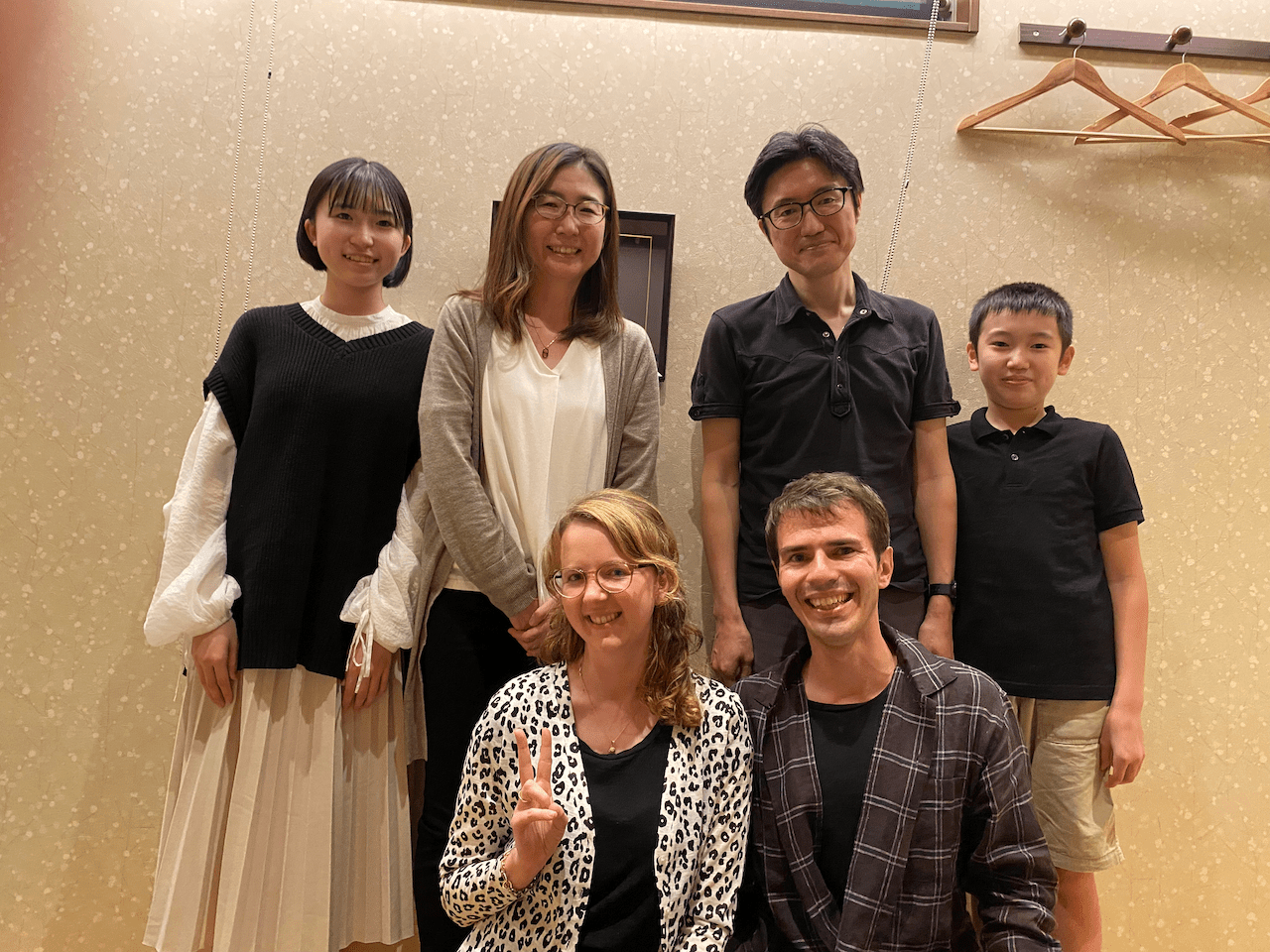 Thank you for all you have done for us!
Nagano Adventure
Before heading to Tokyo which would be our final destination, we had decided to spend one night in Azumino, in the countryside of Nagano prefecture at the house of the parents of my friend Sumie.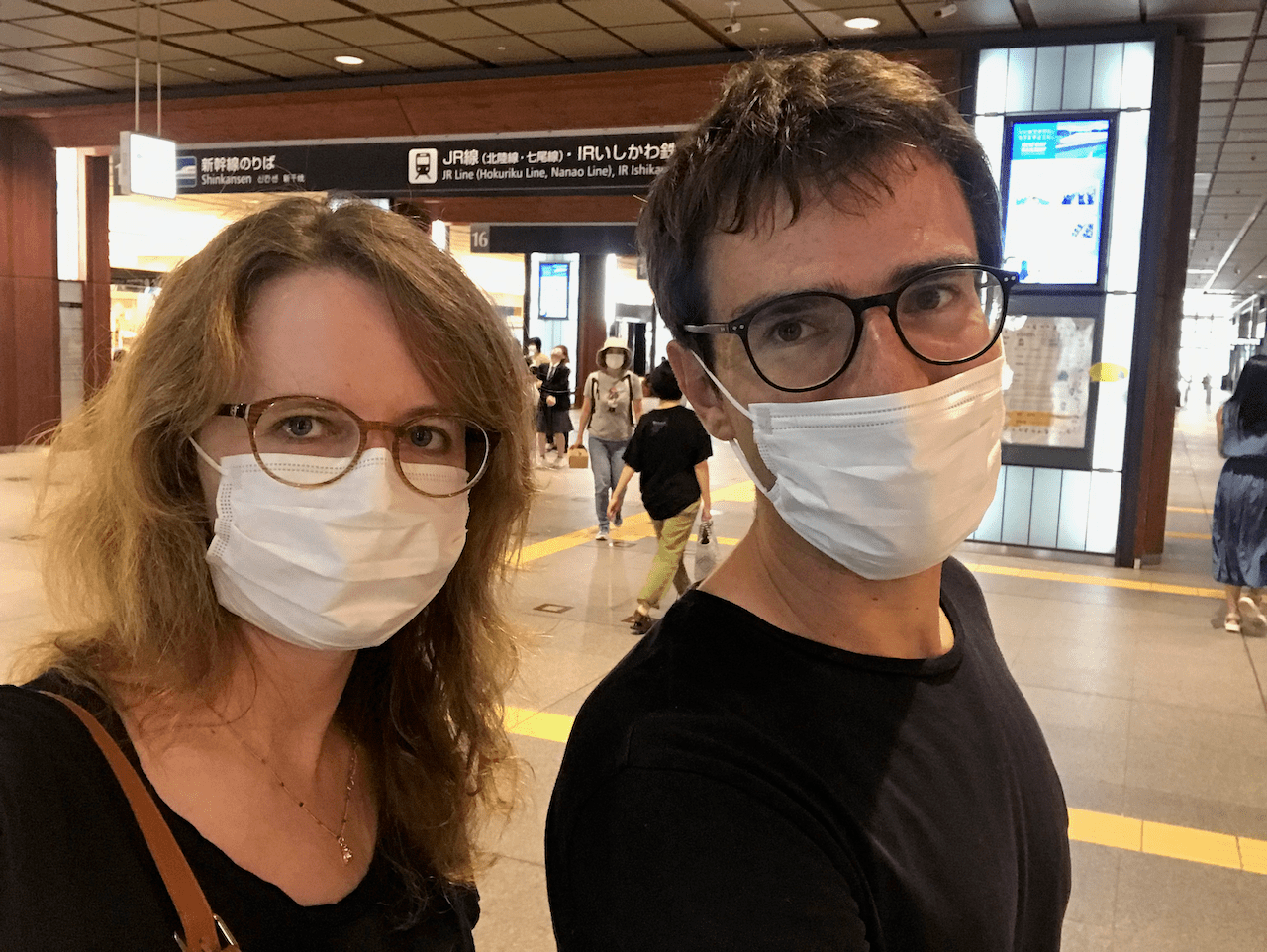 Last selfie before leaving Kanazawa
In July, we had visited her for one day and really enjoyed the country life as well as the good food and the beautiful landscape. So we were super happy that her parents invited us for one night to stay with them at their fish farm and experience true Japanese country life.
View from Nagano station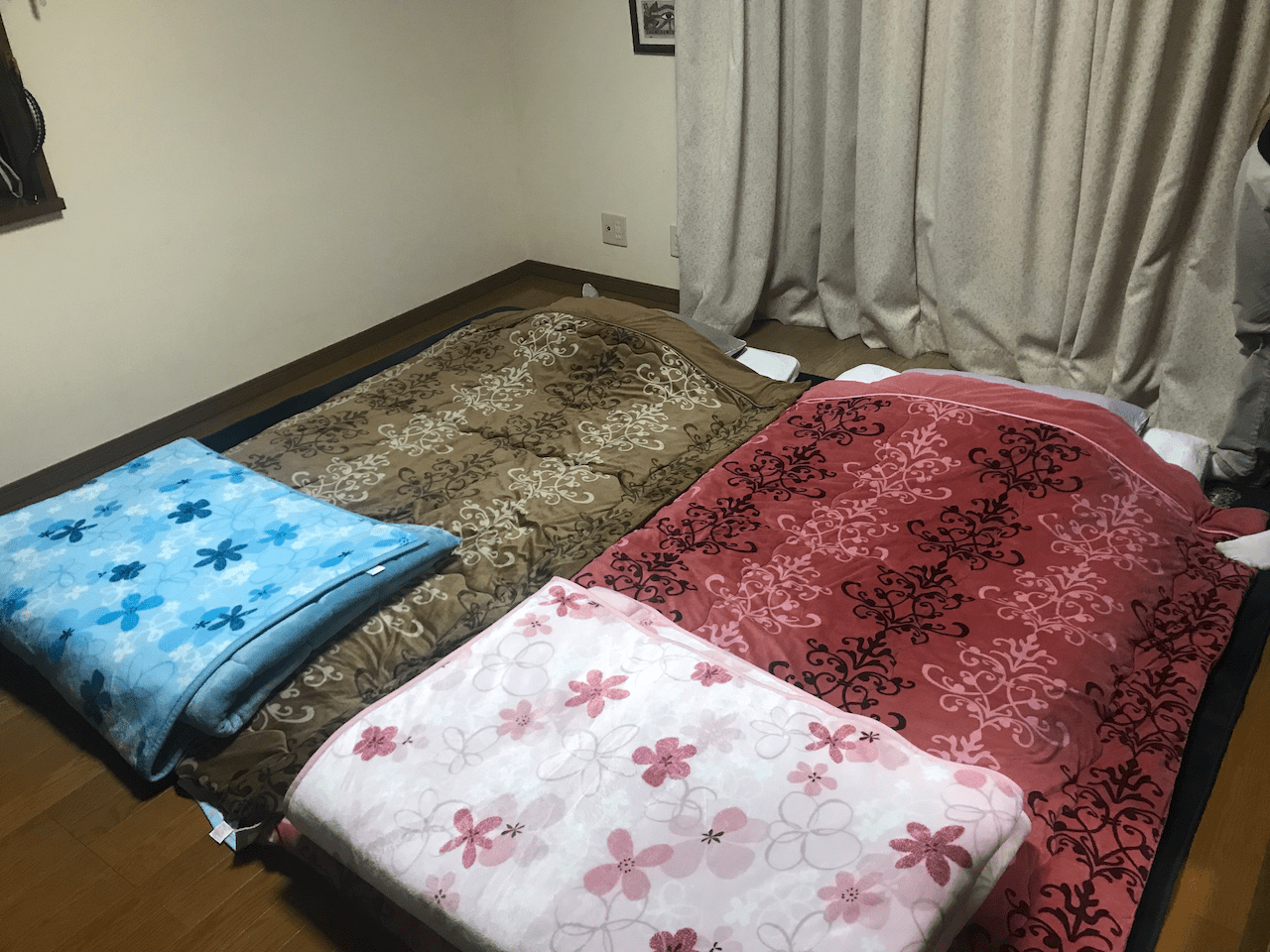 Our sleeping place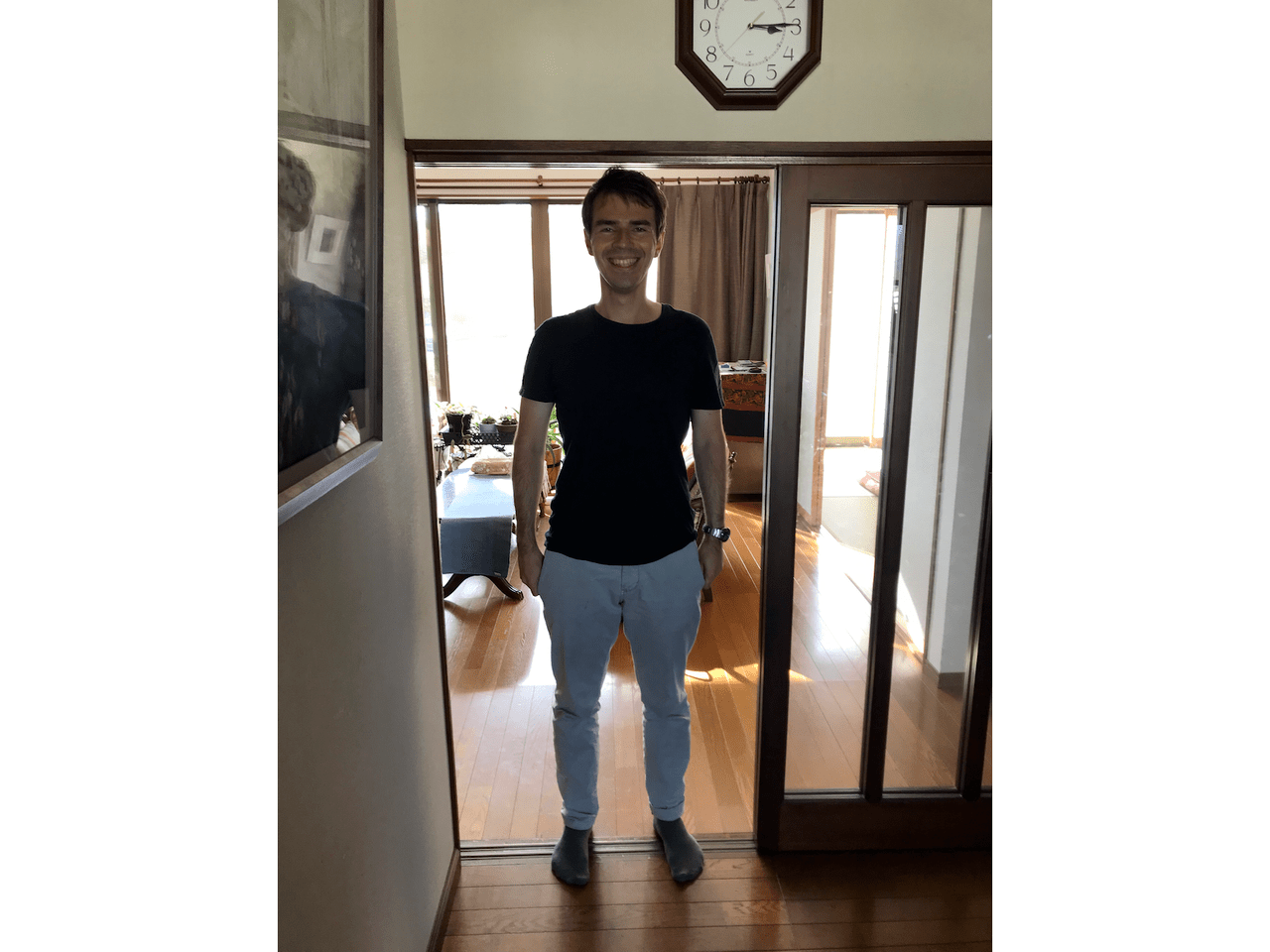 Niklas is too tall for the house!
We visited a very nice hot spring bath to wind down after the journey and afterwards had an amazing home cooked dinner: Sumies mom prepared lots of great salmon dishes for us and enjoyed it so much. Niklas tasted some special sake together with Sumies dad and we had lots of fun listening to the Japanese conversation of this family.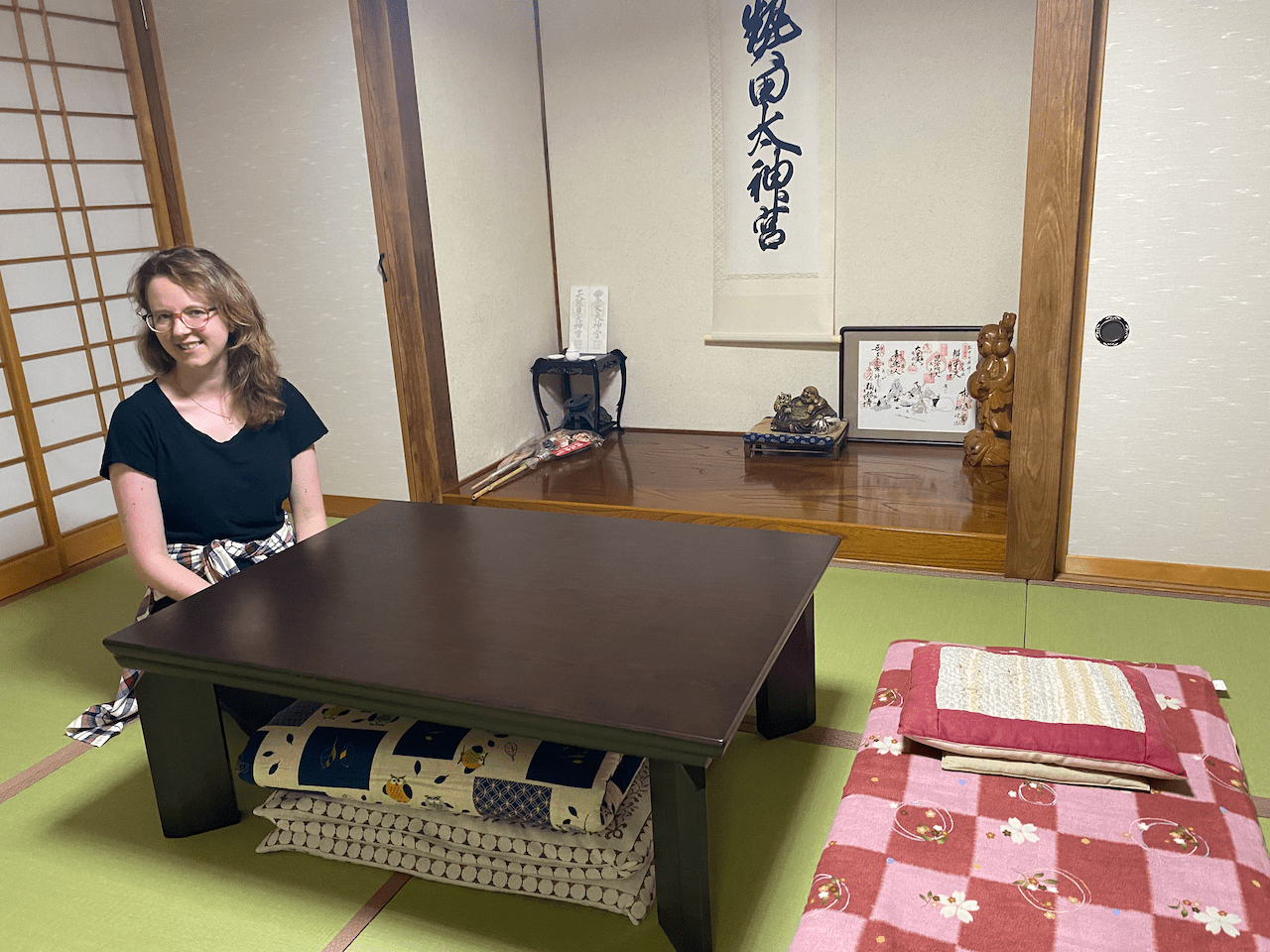 Relaxing before going to bed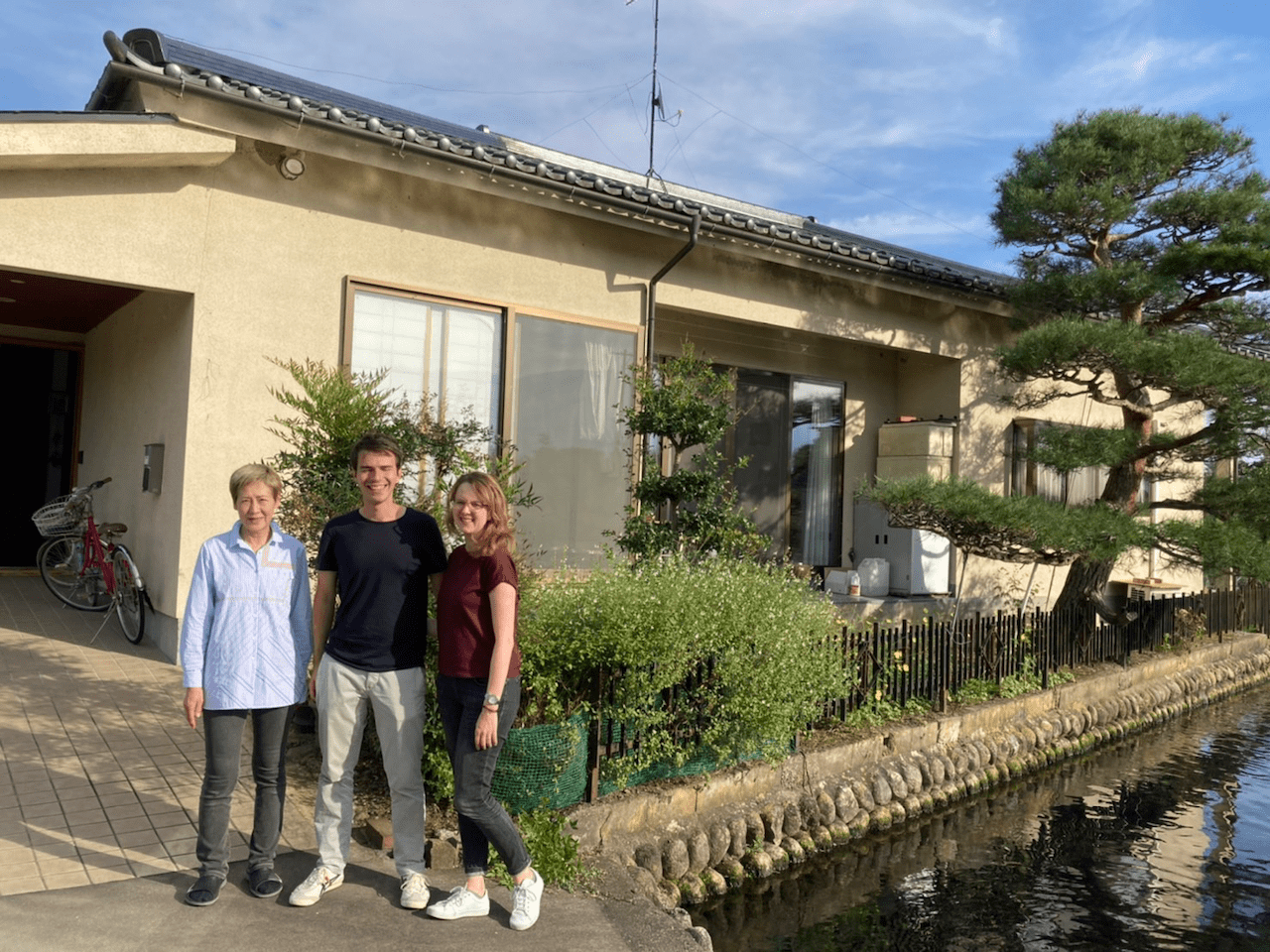 The amazing host
On the next day, Sumie took us to the depth of the mountains to see one of Azumino's famous spring water origins and to take a nice walk in the nature park.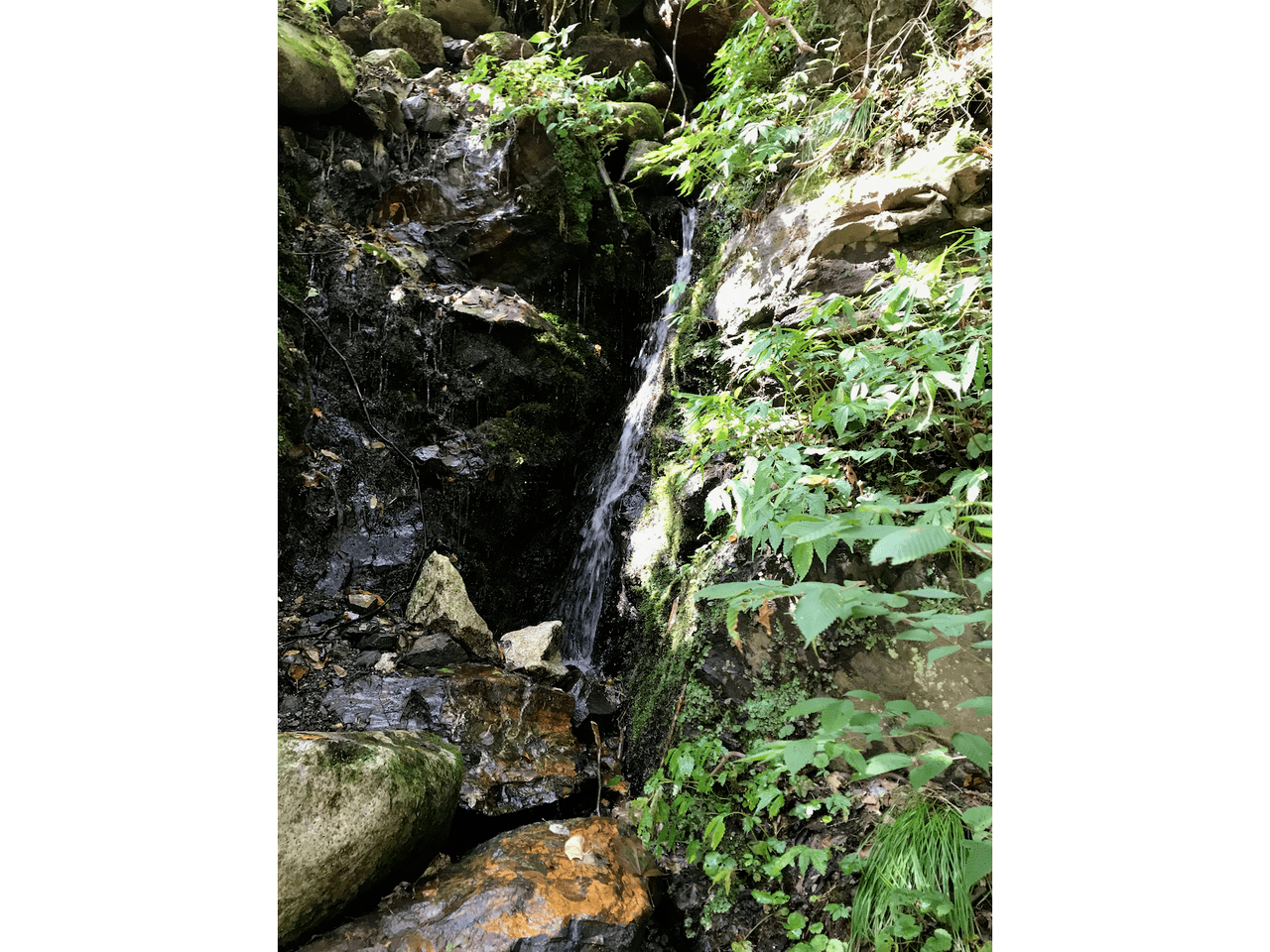 You could also drink the water as the quality is nearly perfect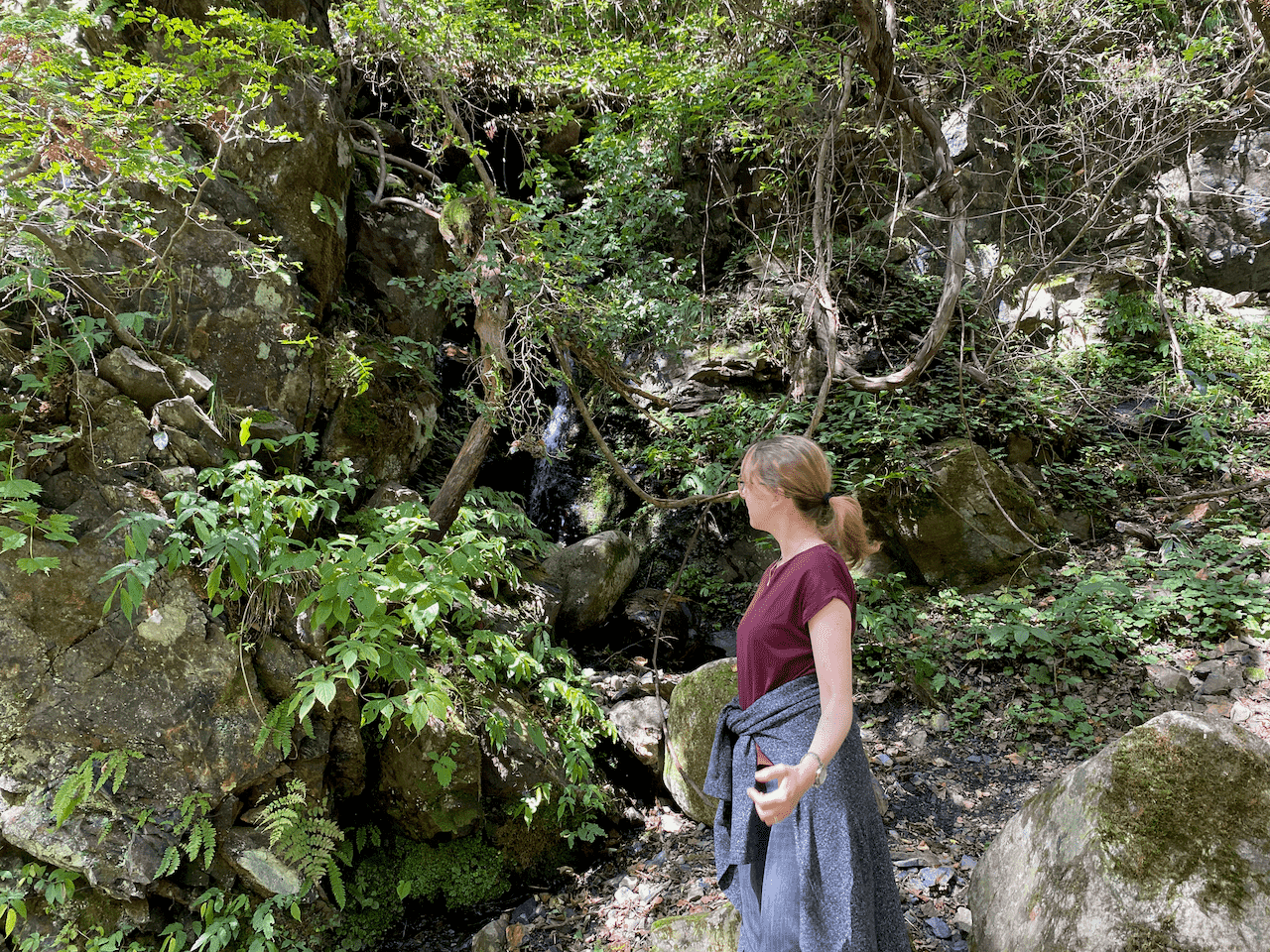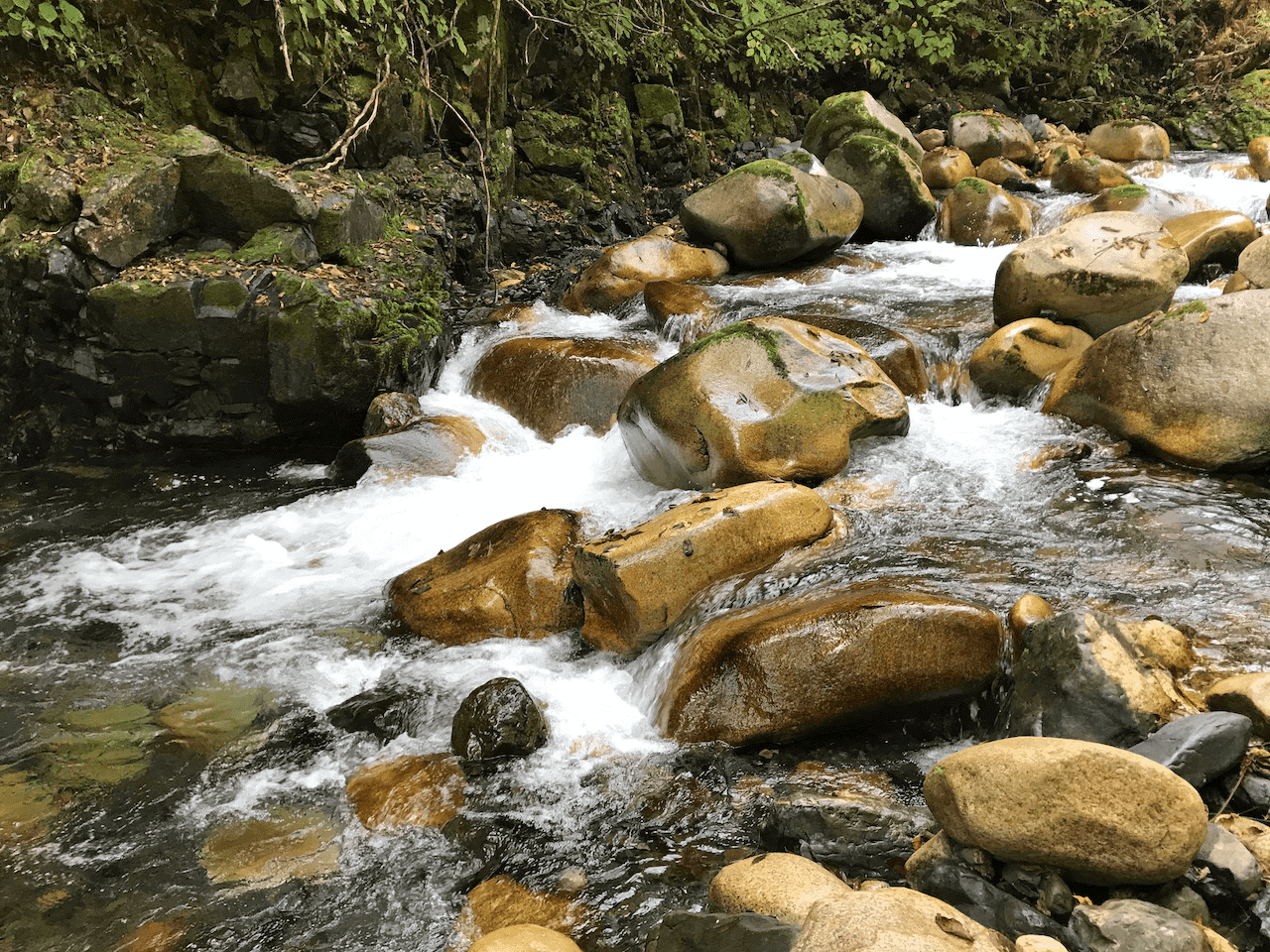 Sadly, we didn't see any wild monkeys although they frequent the area.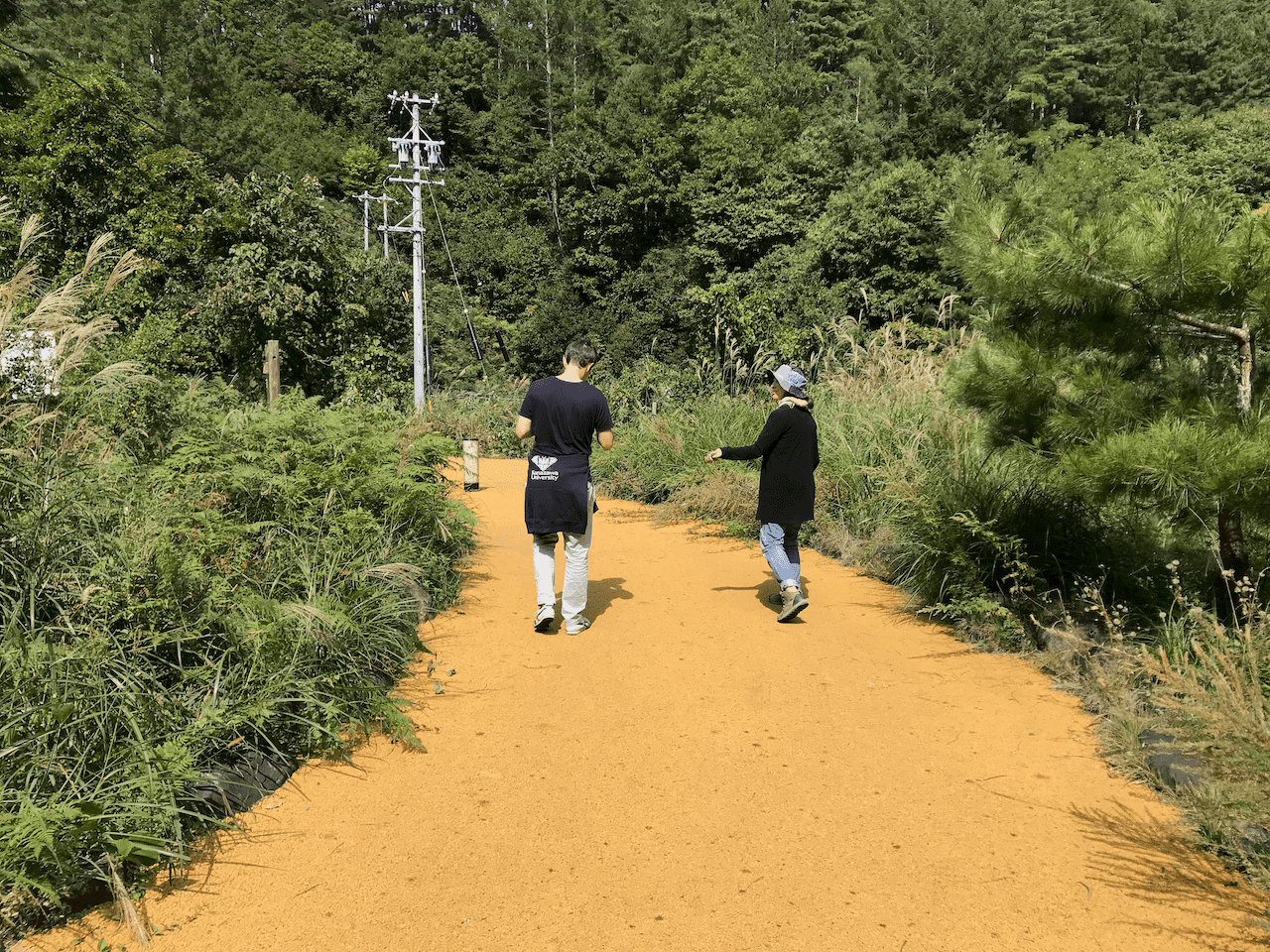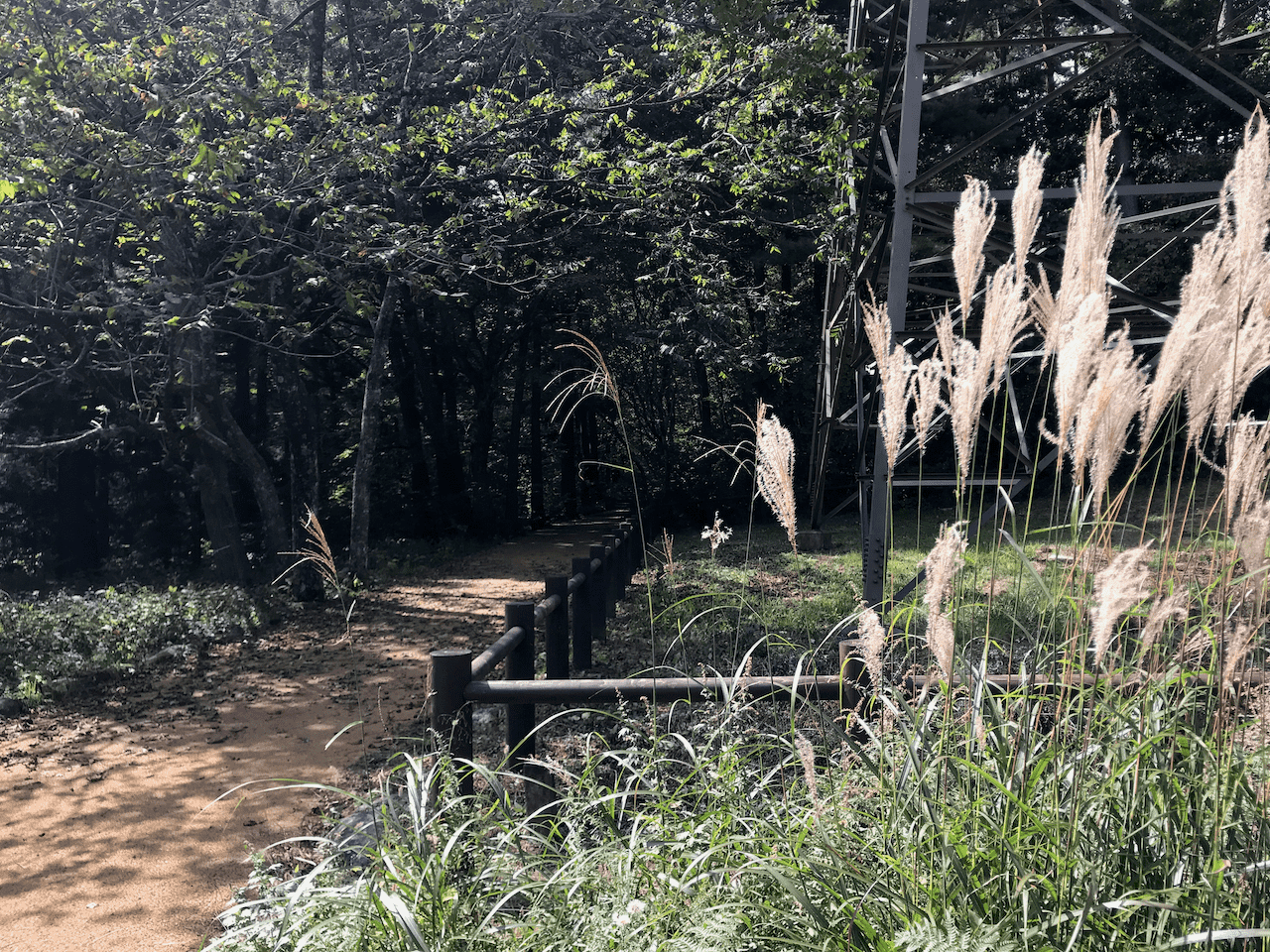 I loved the scenery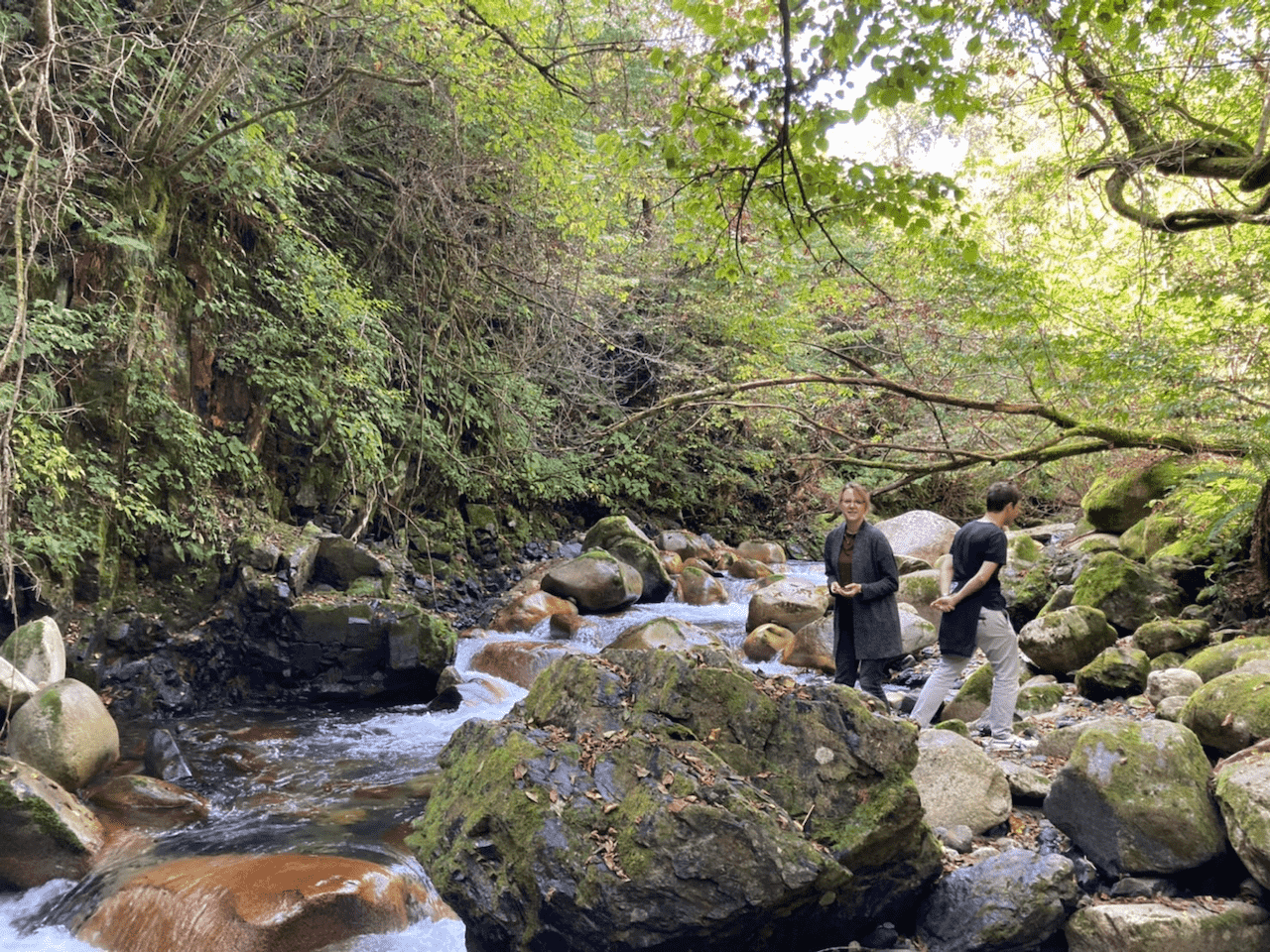 Kolbes in action
We also visited a local food market and spent some time at a public foot bath place. It was a wonderful day and we could finally relax after the stressful days before.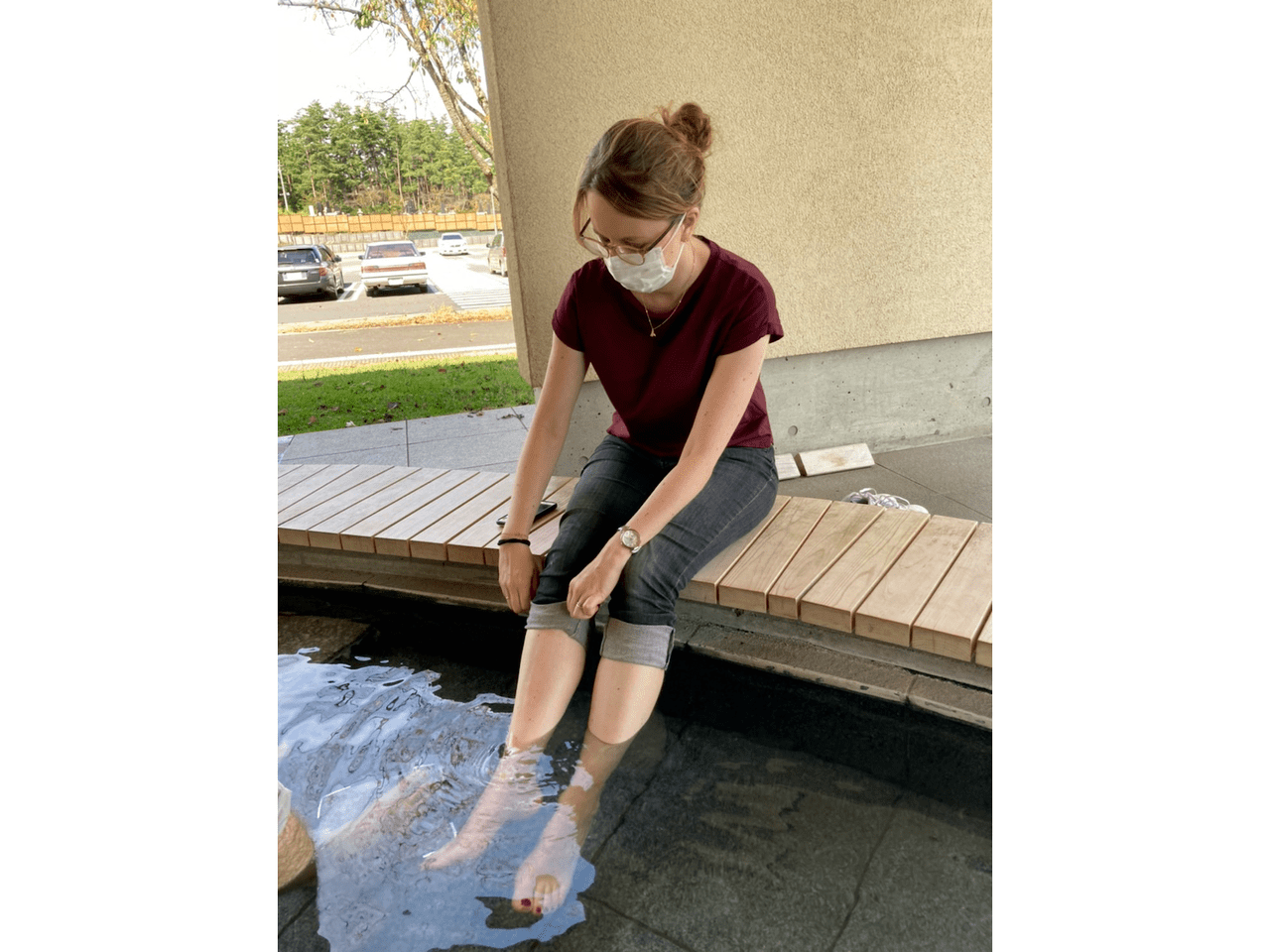 After some coffee and cake we had to say goodbye to Sumie and her family as we continued our journey to Tokyo.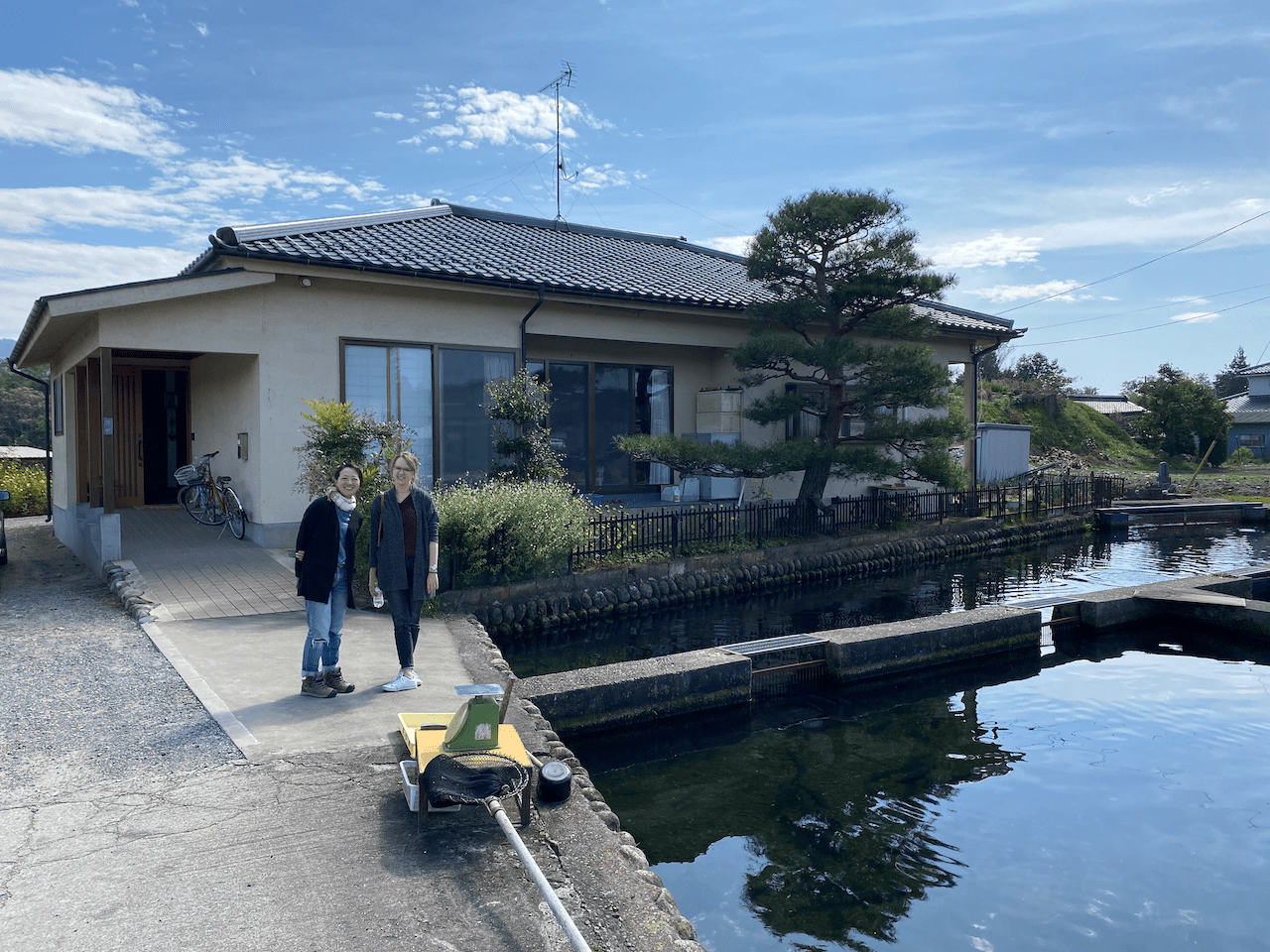 Thank you so much for inviting us to your home and being such a wonderful host. We will never forget these days in Azumino.
Up Next
Read all about our last days in Japan that we spent in the big city of Tokyo. We visited some cool sightseeing spots, traveled to a tiny island and experienced the biggest earthquake since we arrived in Japan! Stay tuned for updates and in the meantime, follow us on Instagram.