It's our third summer in Japan and we are still overwhelmed by the heat, the humidity and the sweat! I am not sure if you can ever get used to the brutal summers in Japan, no matter how long you live in this country. However, this time, I managed to control my heat exhaustion far better than last year. I was even able to do some rope skipping workouts - at 9 pm (still 32 degrees outside) and only short, but that was a lot better than last year where I barely left my house. During the summer days, we didn't do so much as it was just too hot and the Covid restrictions were in place, but still we managed to get the most out of it!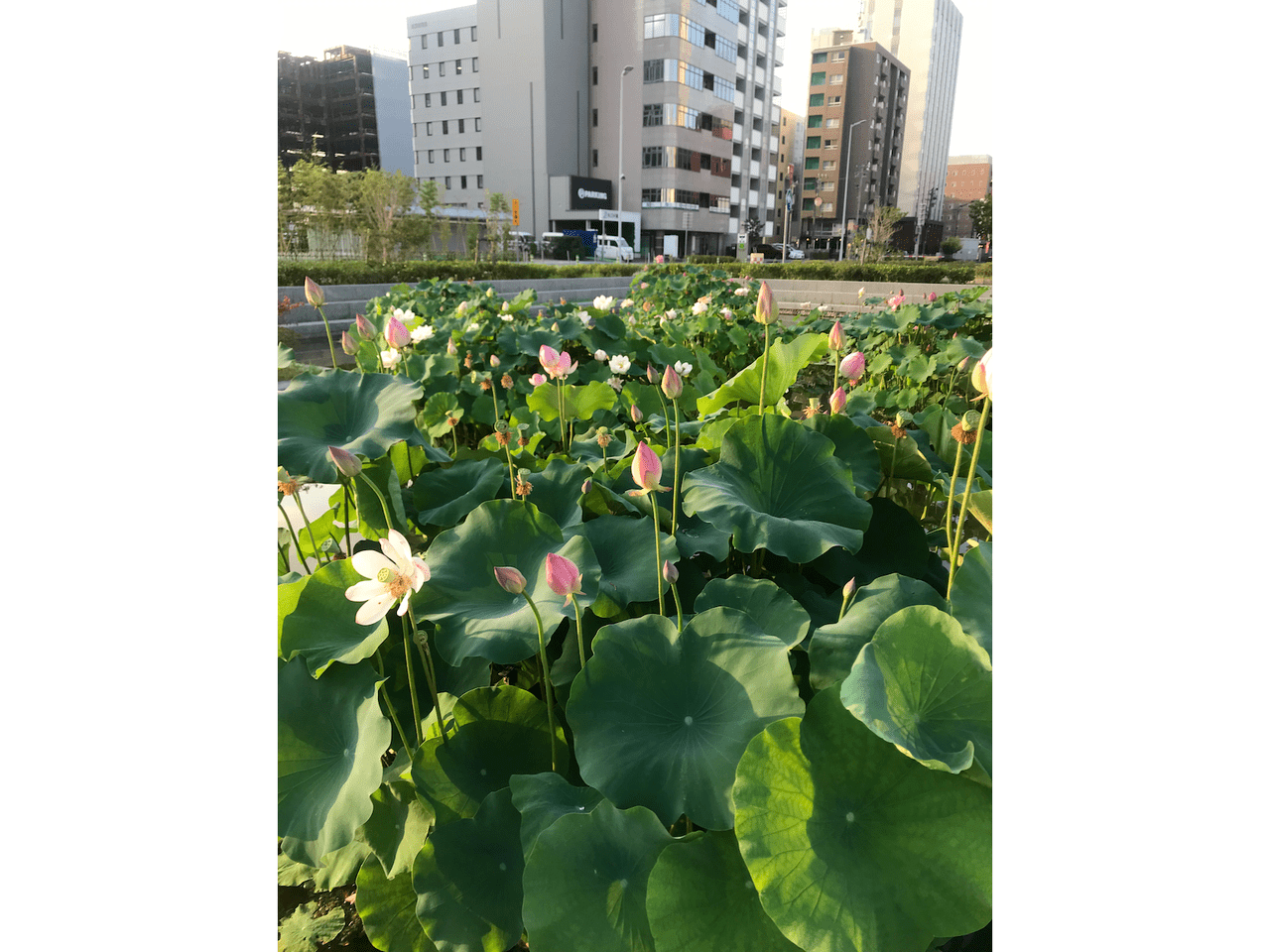 Typical August flower: Lotus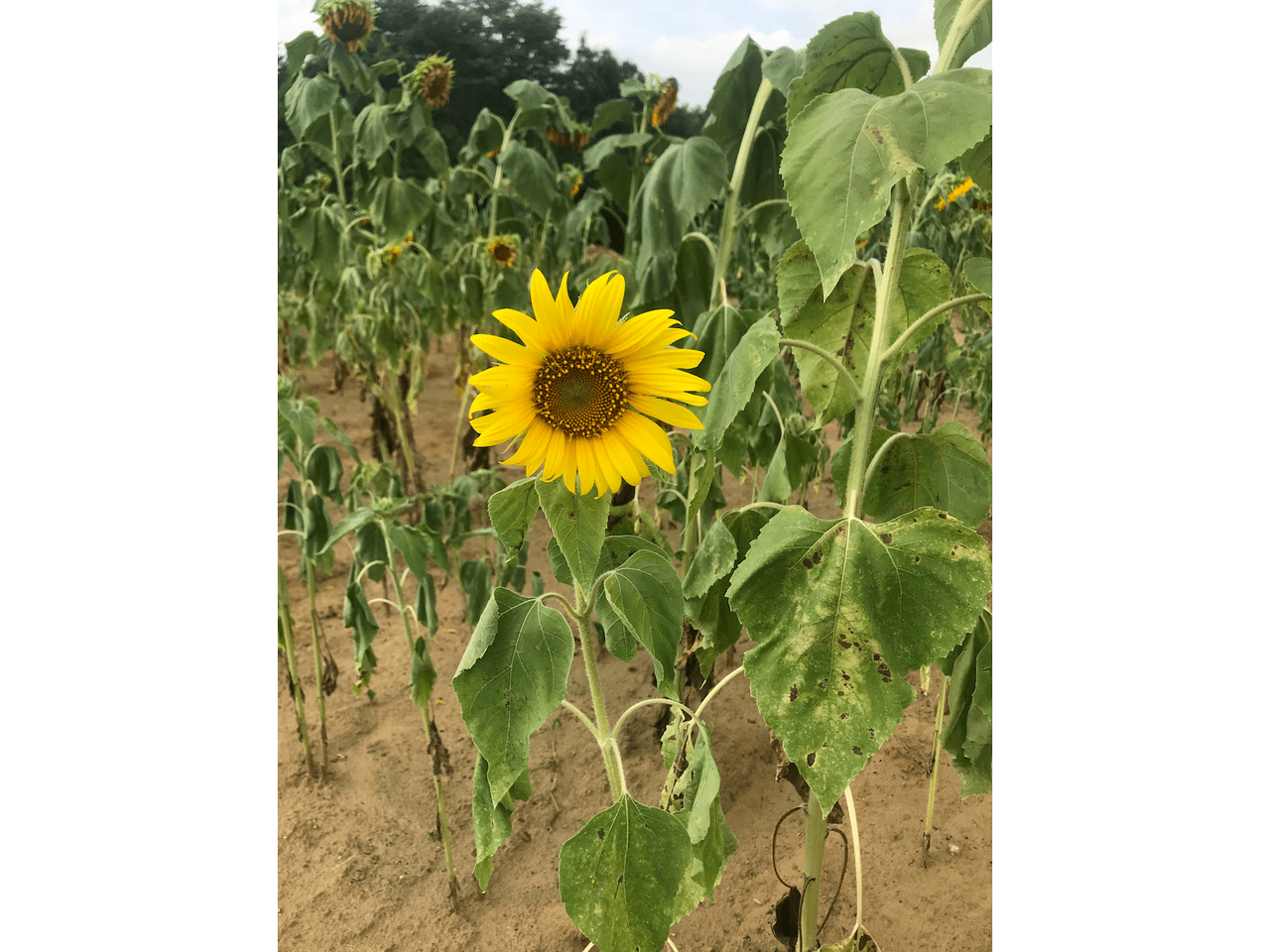 And sunflower
Summer in Kanazawa: heatwave, Olympics and Covid
The heat arrived mid July and hit us really hard. The first days were the hardest, trying to adjust to the sudden rise in temperatures while still working and having to do the daily life tasks. My students were really tired during class (at least I was allowed to turn on the air conditioning) and had a hard time focusing.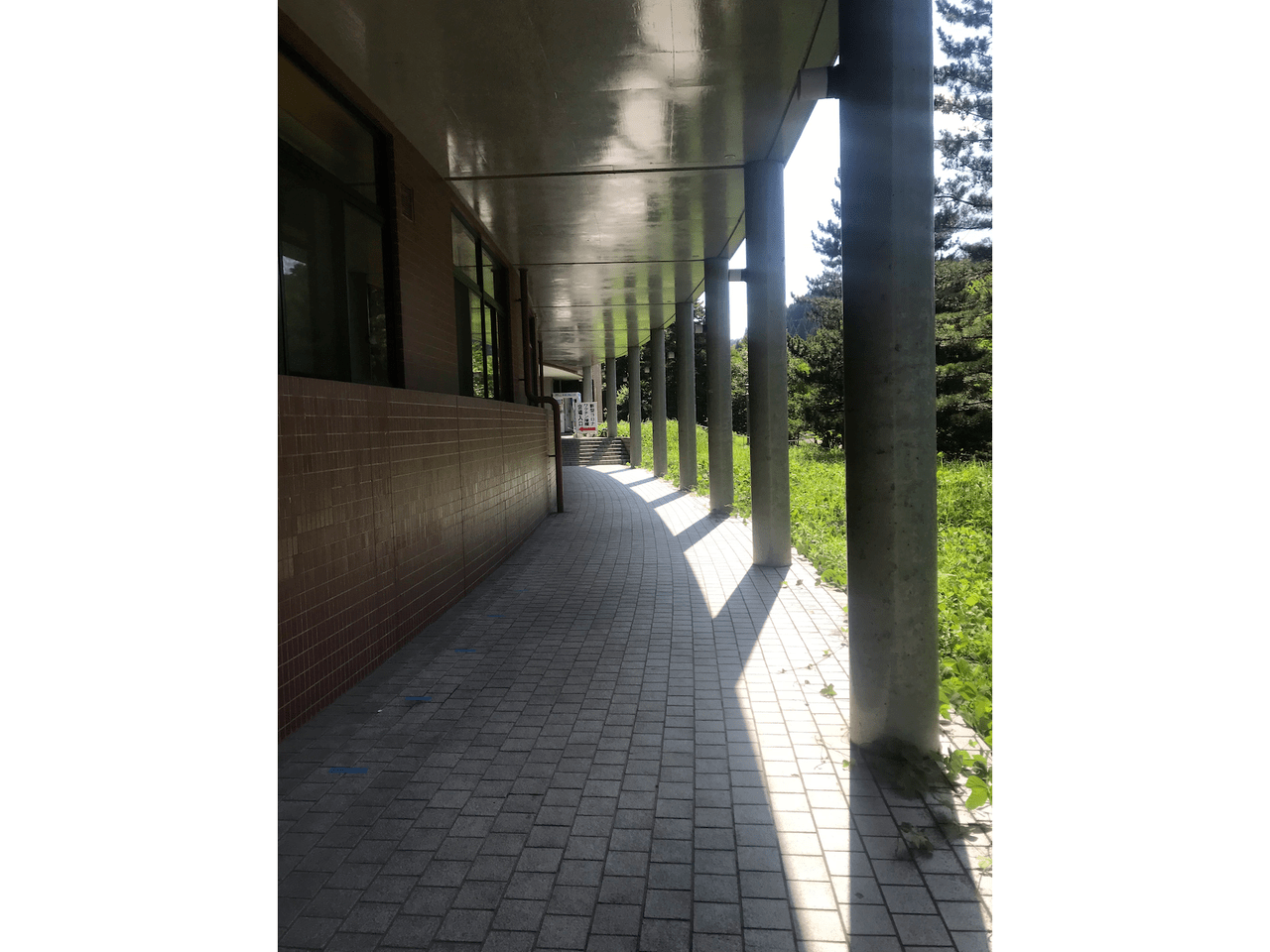 Walking around at Kanazawa University was just too hot. So usually there were not many people doing that!
The hot weather also meant that we spent some lazy Sundays at Uchinada Beach, the city beach of Kanazawa. Like last year, the beach was not officially open but people went there anyway.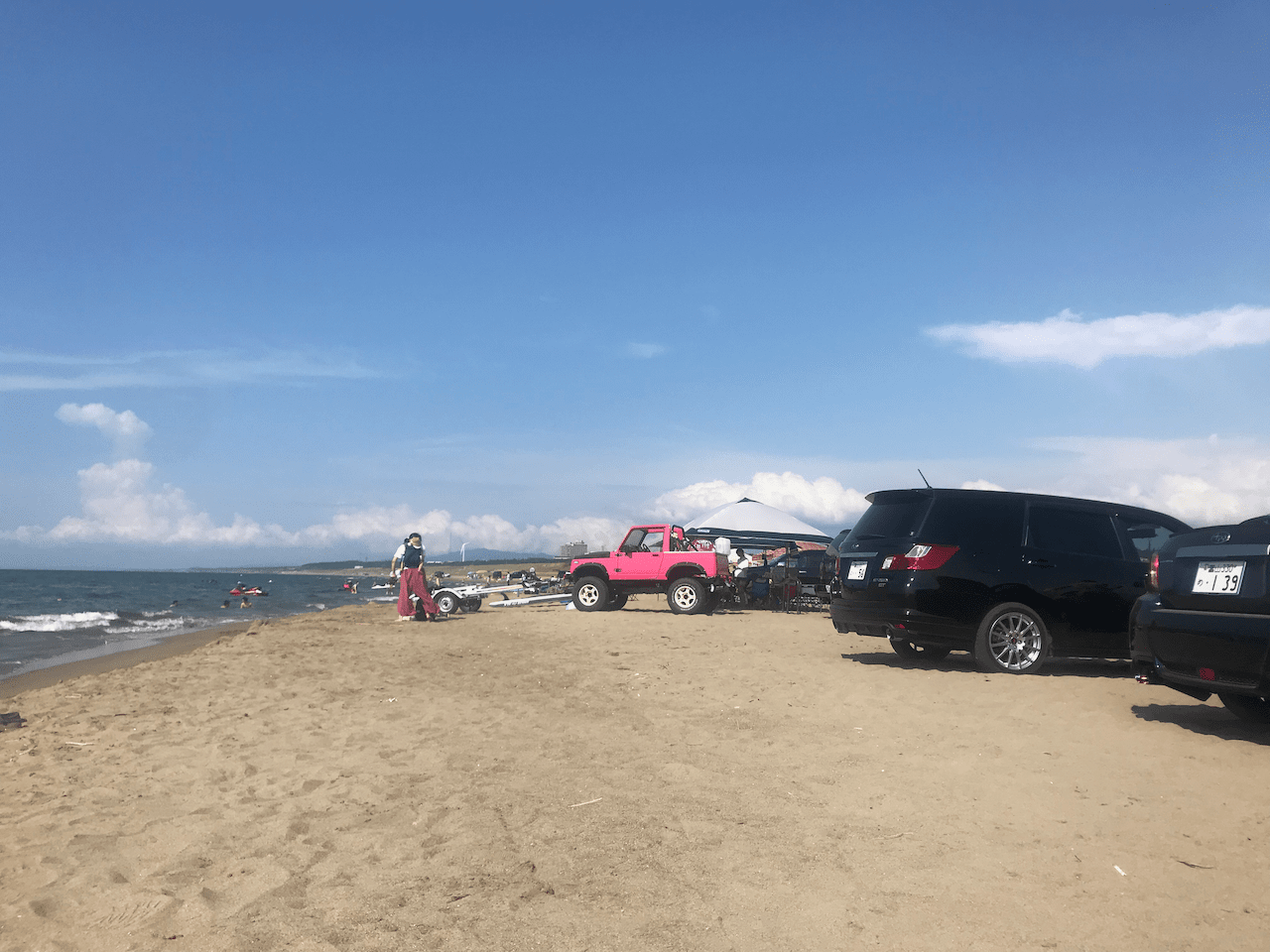 Again, lots of cars at the beach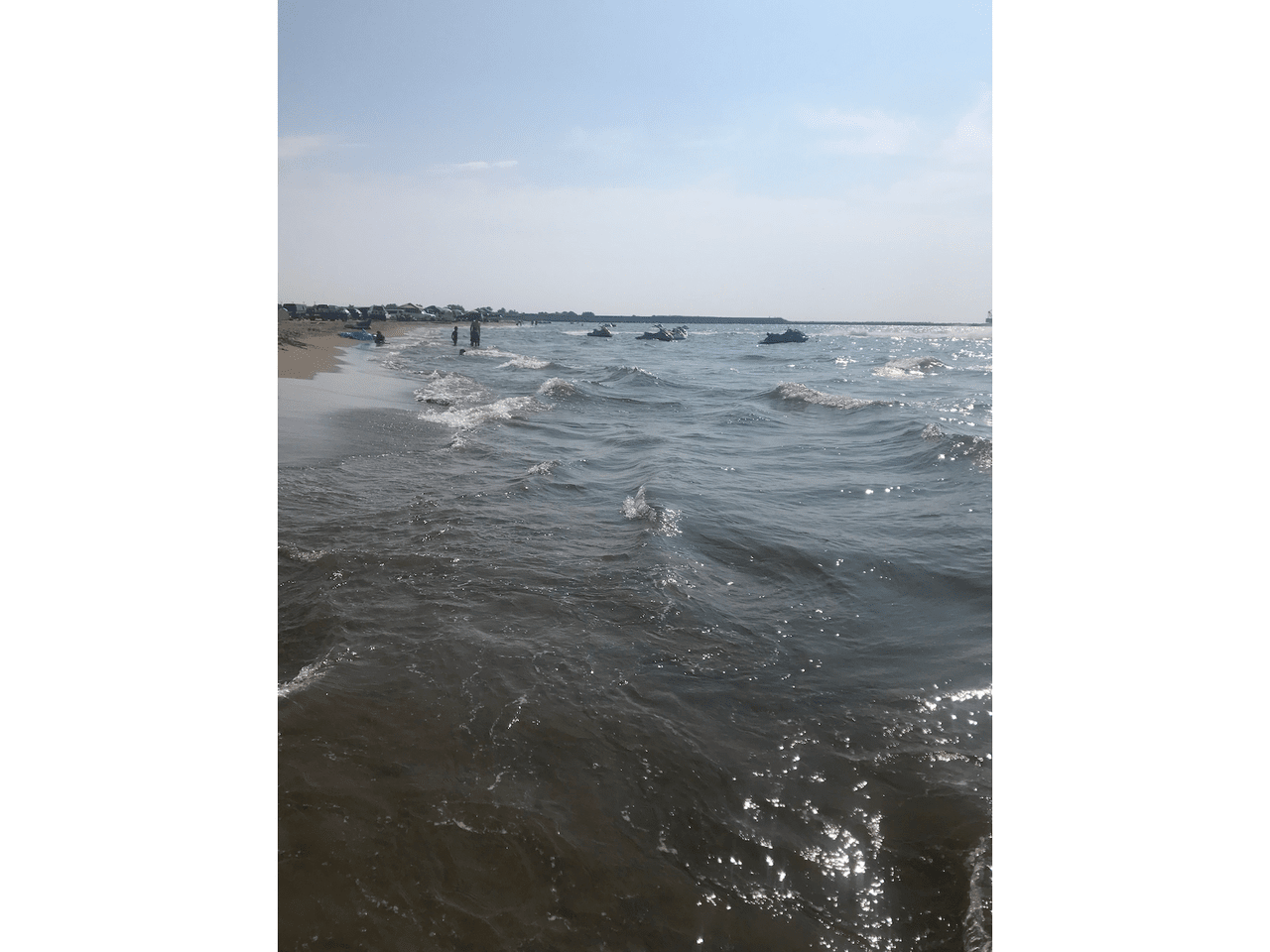 And jet skis!
As experienced before, everyone drove their cars on the sand (and like last year, many people got stuck again) and held huge barbecues or drove around with their jet skis. We really enjoyed our beach afternoons, even though we never stayed too long as the sun was really strong and we were a little afraid of heatstroke.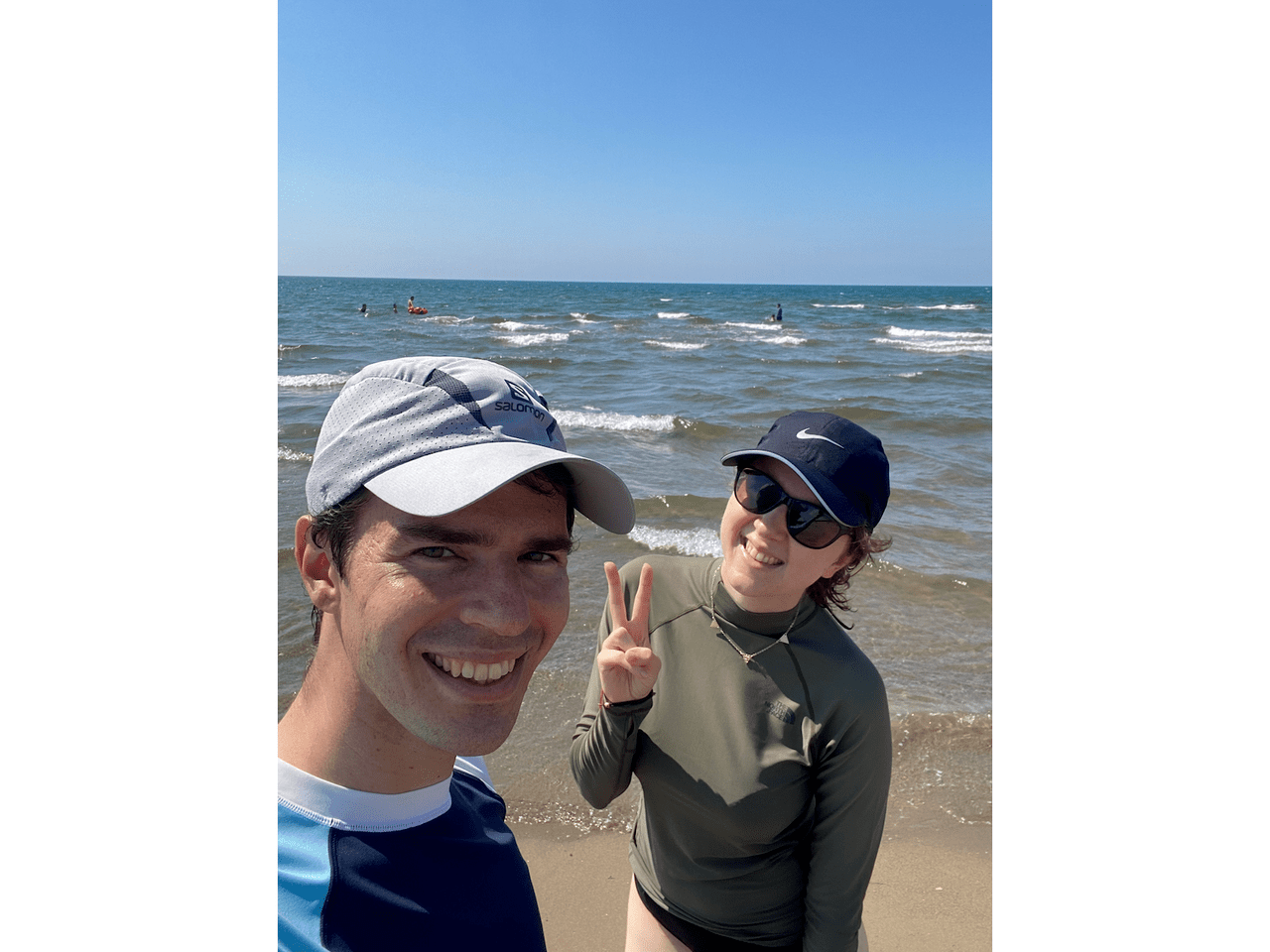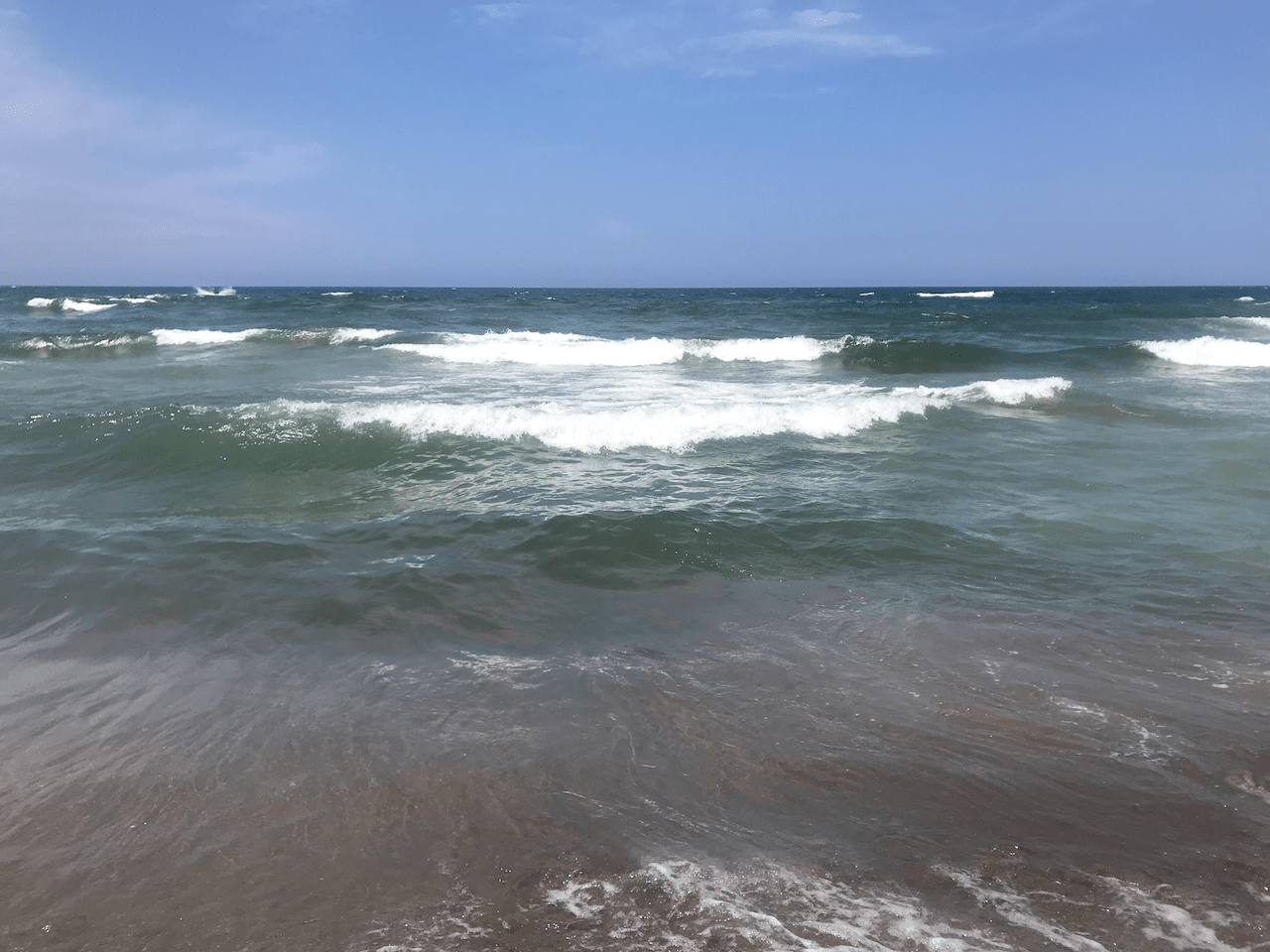 But we enjoyed several swims in the (not so cold) water and at least experienced some summer vacation feelings.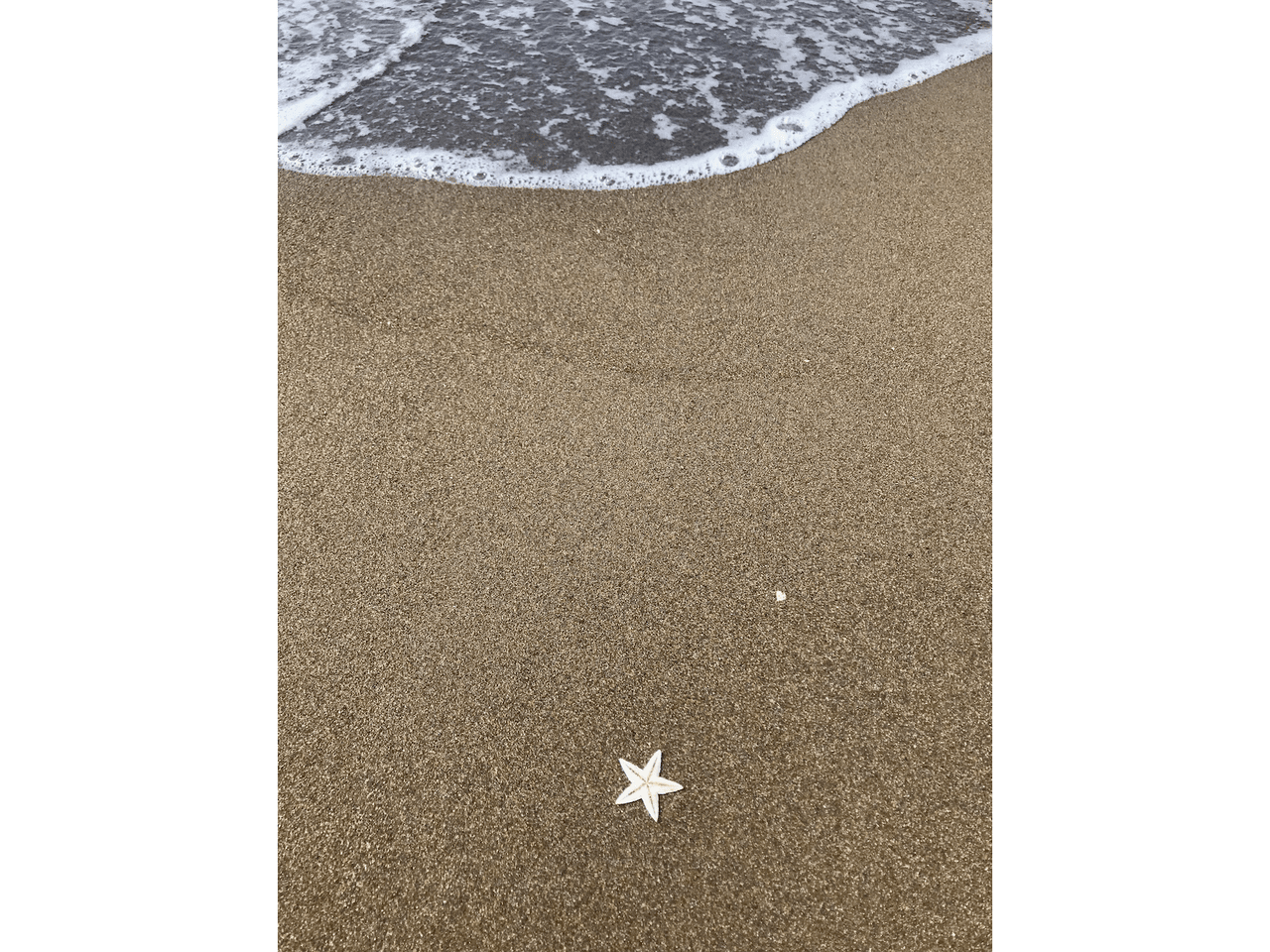 I even found a starfish!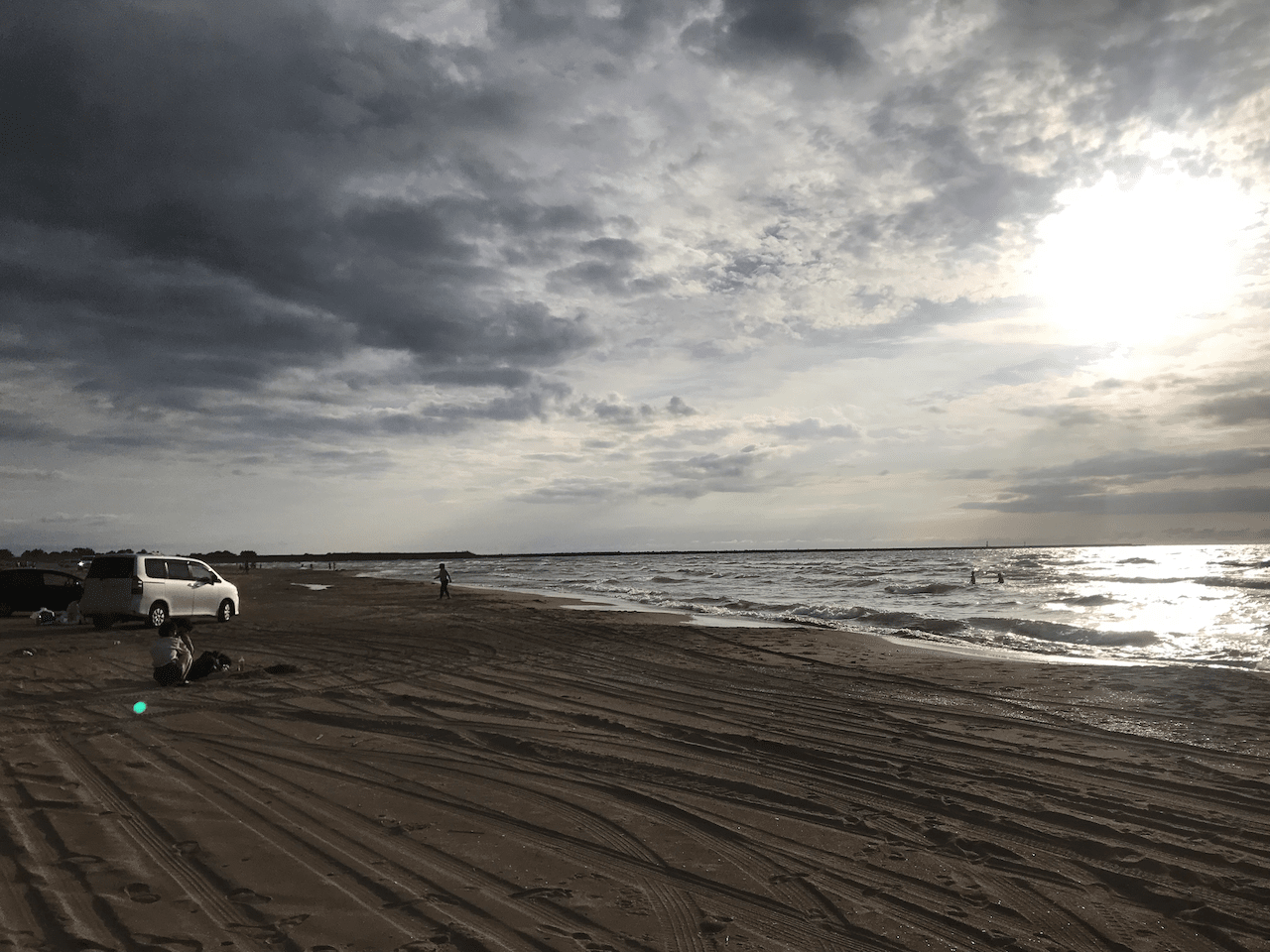 During Obon holidays, we held another barbecue at the beach with our friends just like last year. It was a fun day and a good way to celebrate the warm summer days.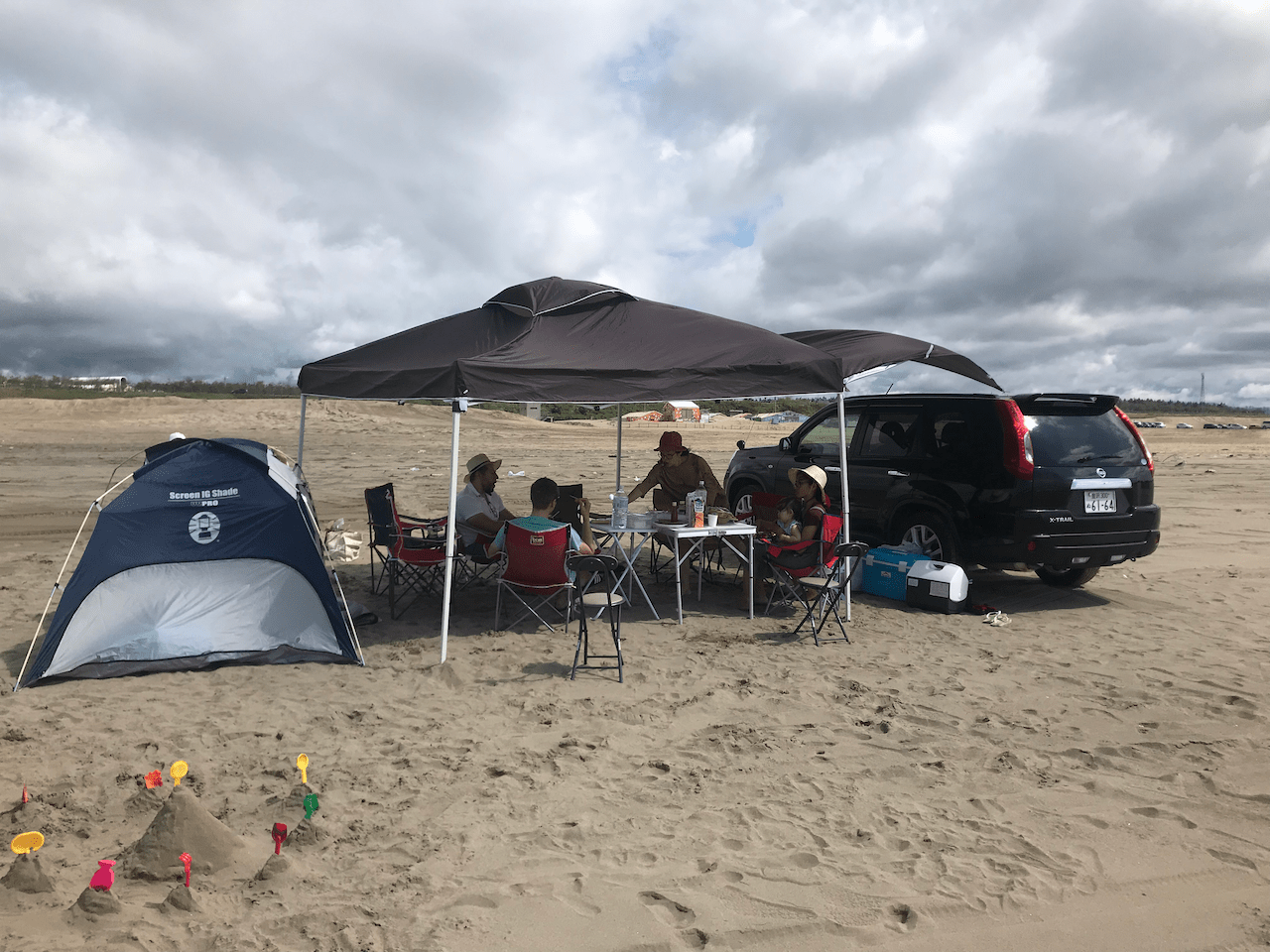 Having a barbecue at the beach is awesome!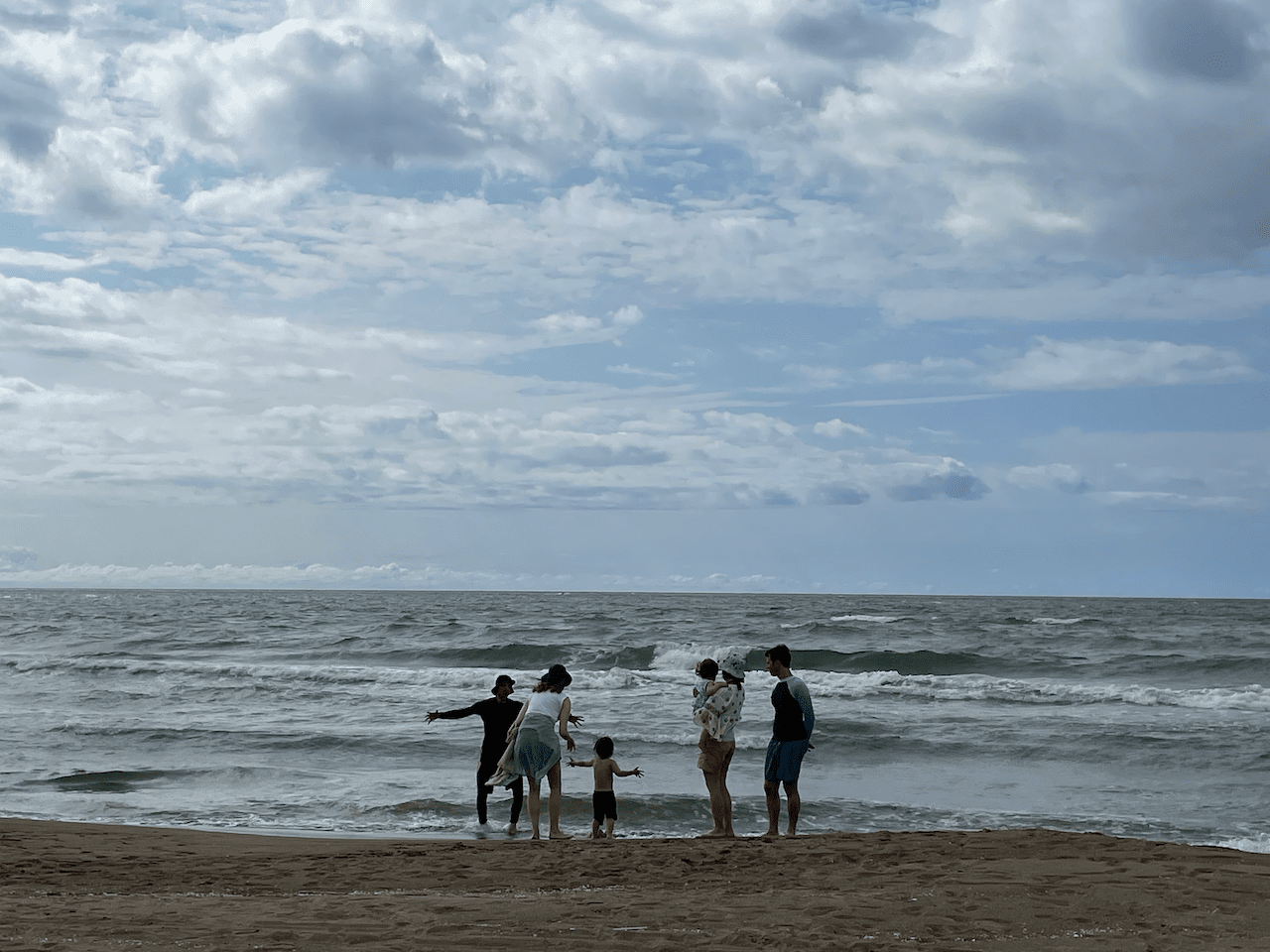 The sea was a little rough
Sadly, Kanazawa also went back into a pre state of emergency during July as case numbers were rising again due to the spread of the new delta type. This meant that, again, all restaurants had to close at 8 pm and were prohibited to sell alcohol. Also, all museums were closing again, as well as lots of smaller shops and other leisure places. It also meant that I could not host any official meeting for my international women network. That was really sad, as the members were really looking forward to new meetings.
However, I tried to have small meetings with some of my friends and even though they were only short and mostly focused on getting a coffee somewhere, they always made my day.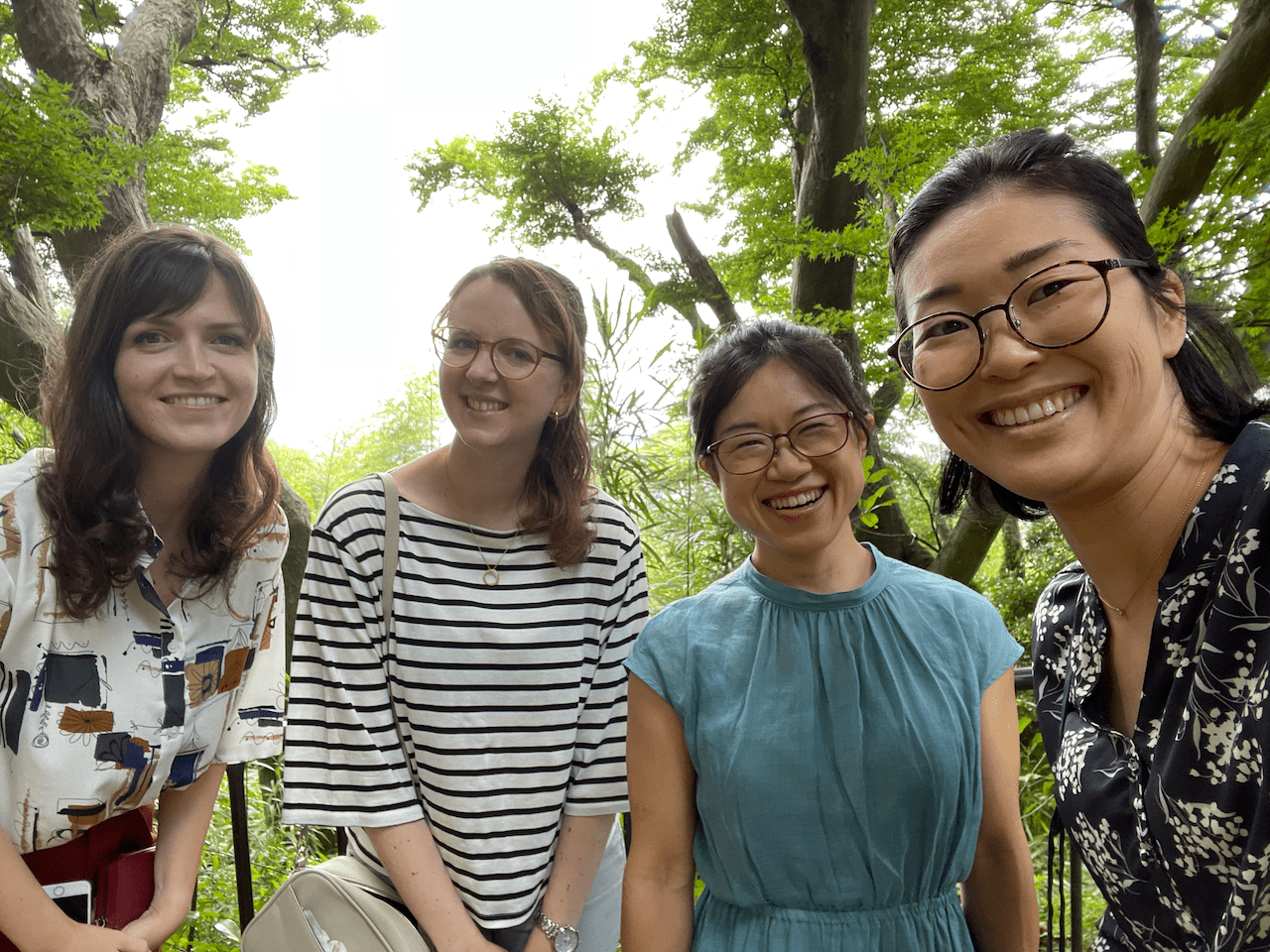 No masks for the picture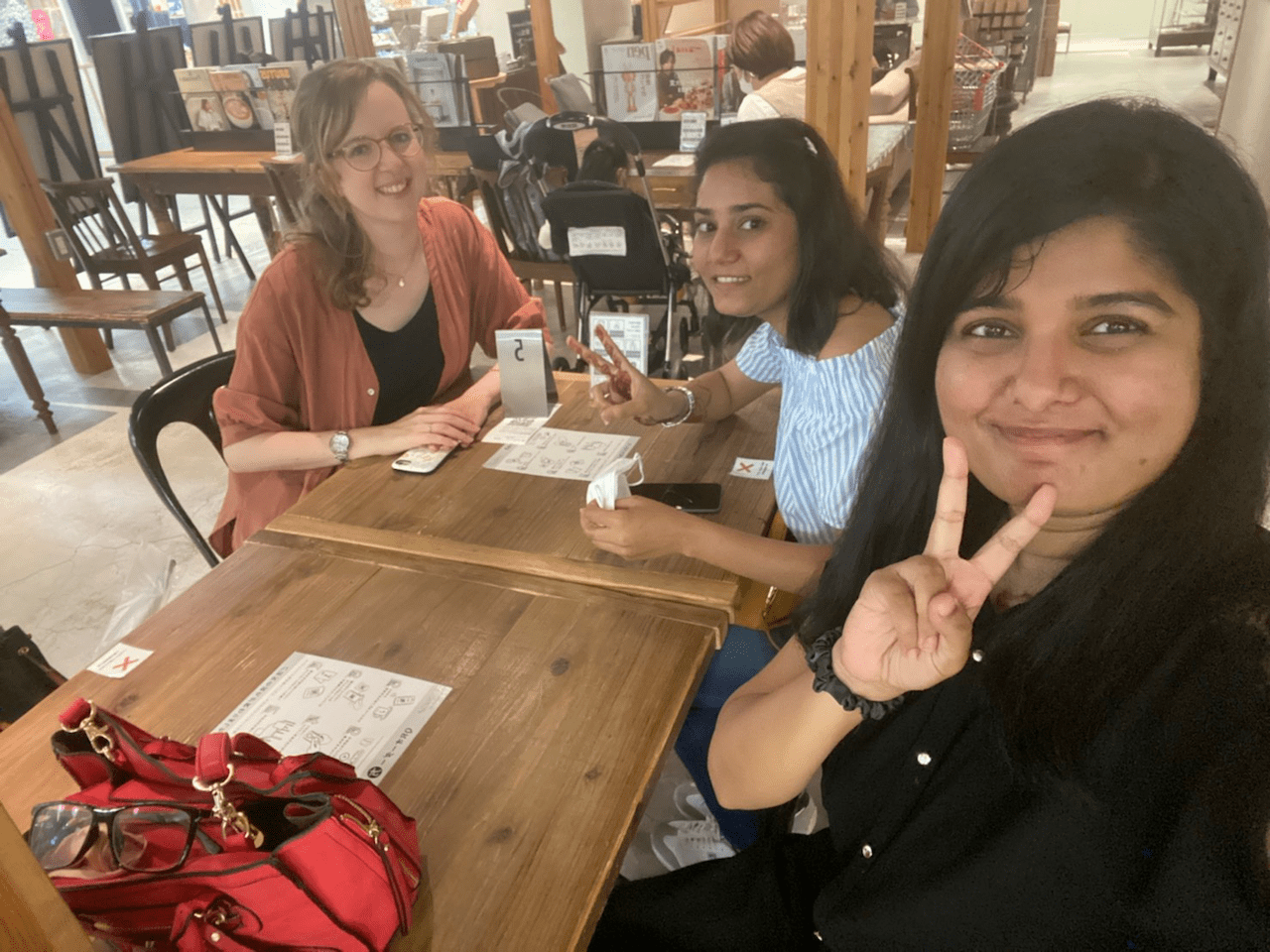 But apart from those moments, we were of course all masked
We also managed to spend a fantastic evening at the Hyatt Centric sunset bar and watched the sun setting over Kanazawa. It was really beautiful and we enjoyed it a lot.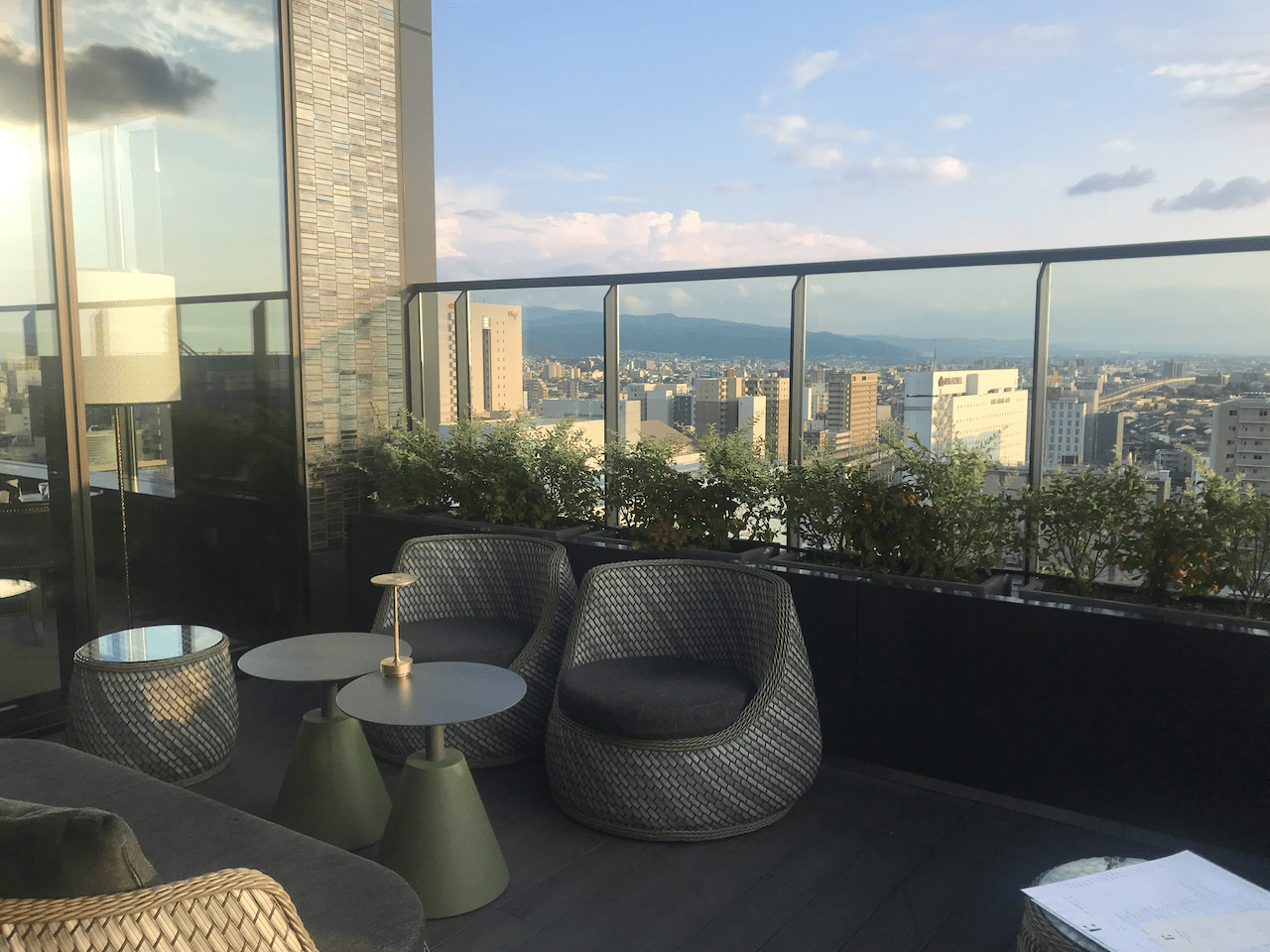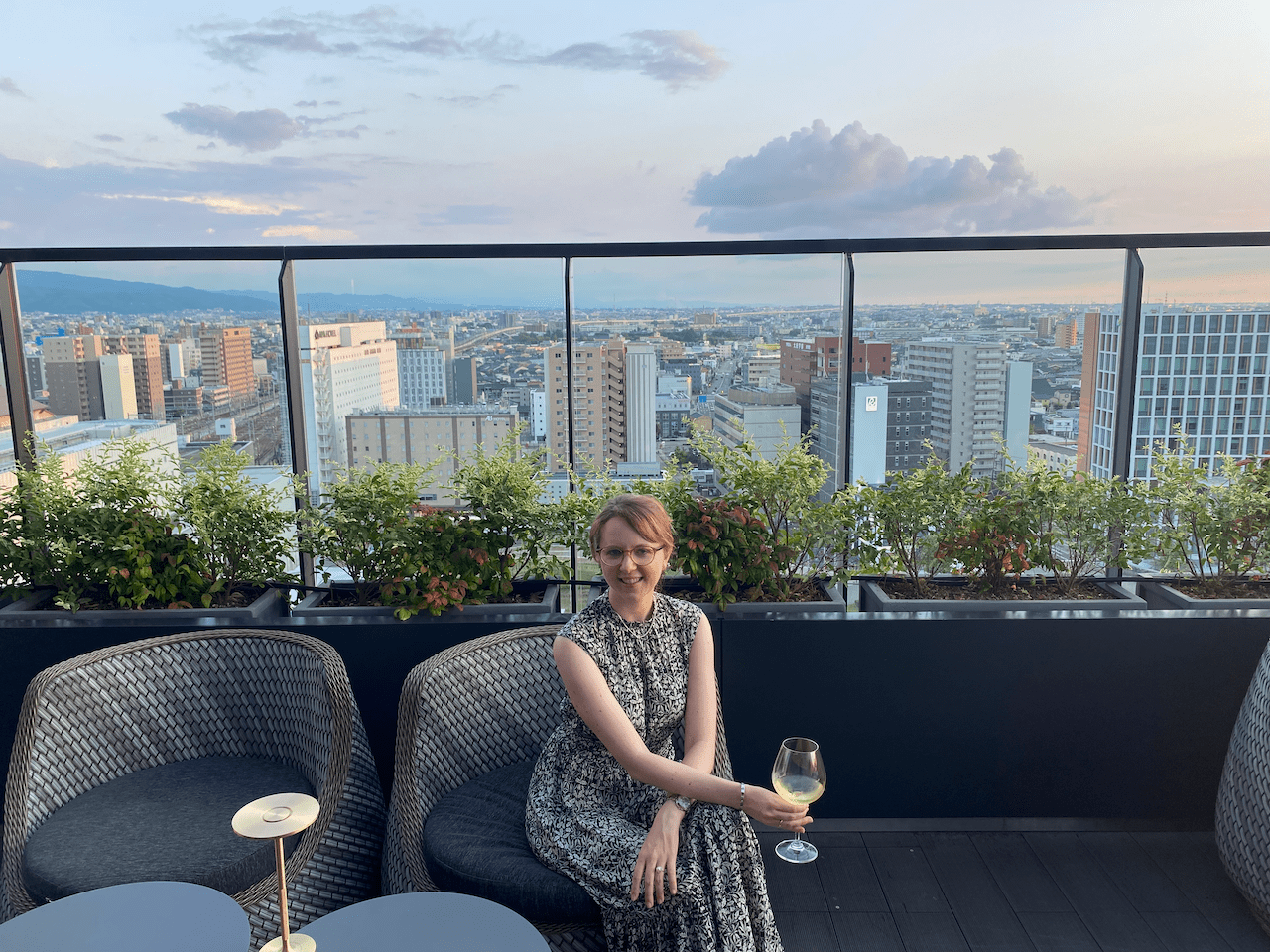 I enjoyed every minute of it!
Of course, due to Covid, we could only stay for a very limited time and had to follow lots of rules, but it was worth it!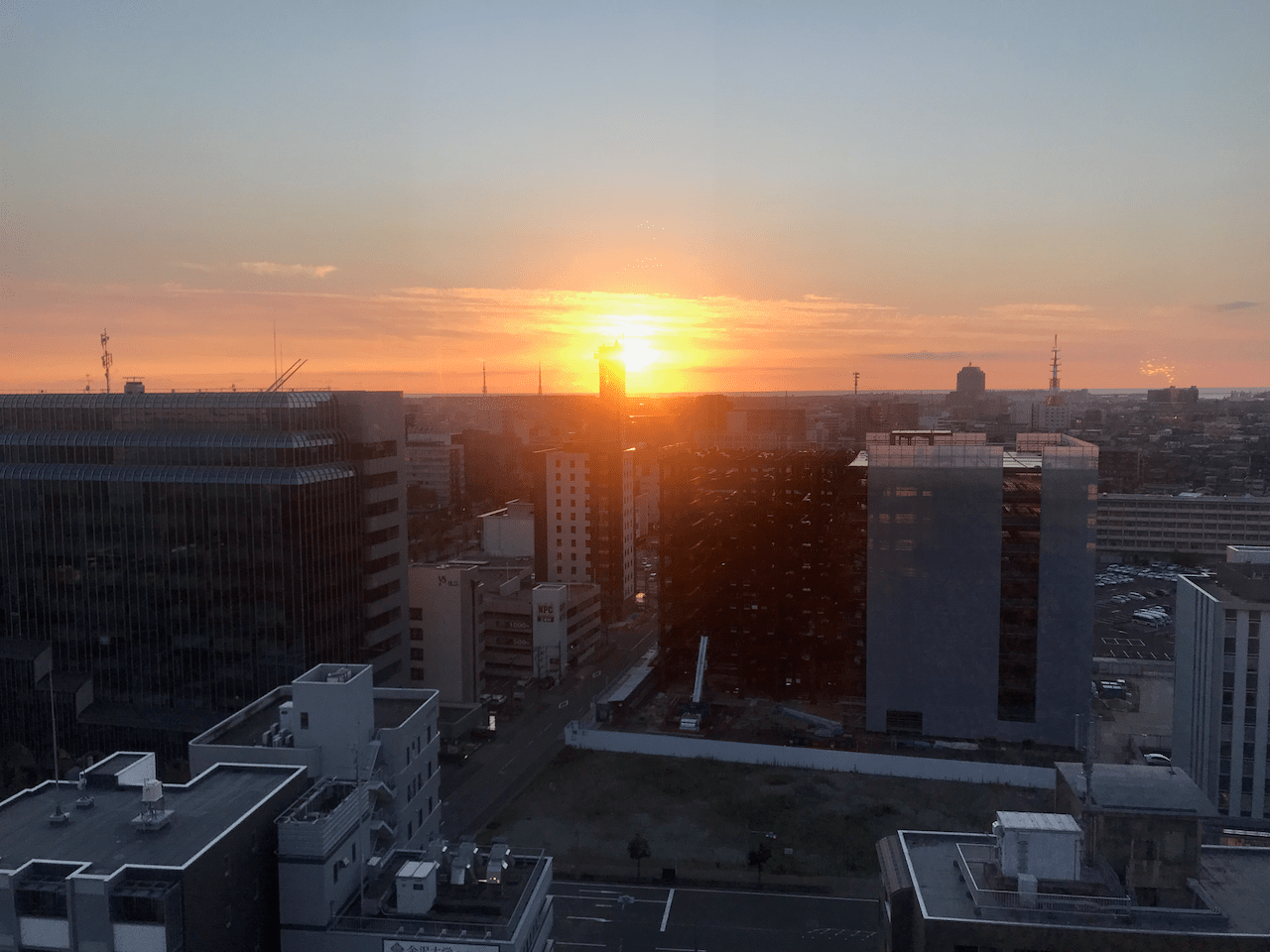 Sunsets in summer are super beautiful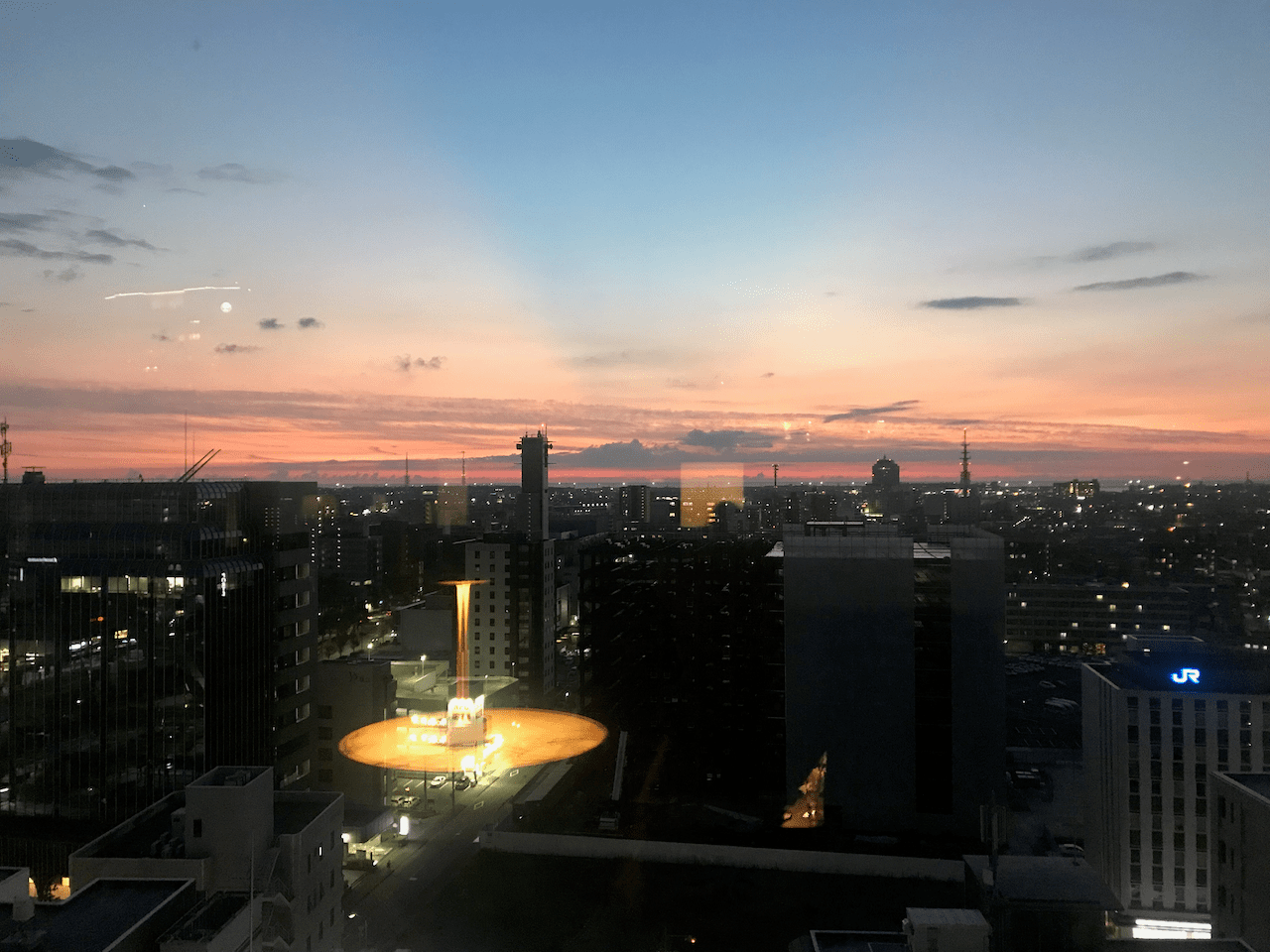 Before the new restrictions were put in place, I managed to visit a very small but super famous art gallery in Kanazawa called Himito. The artist Shunko Saida exhibits peel art, craft that is made by the peel of dried fruits.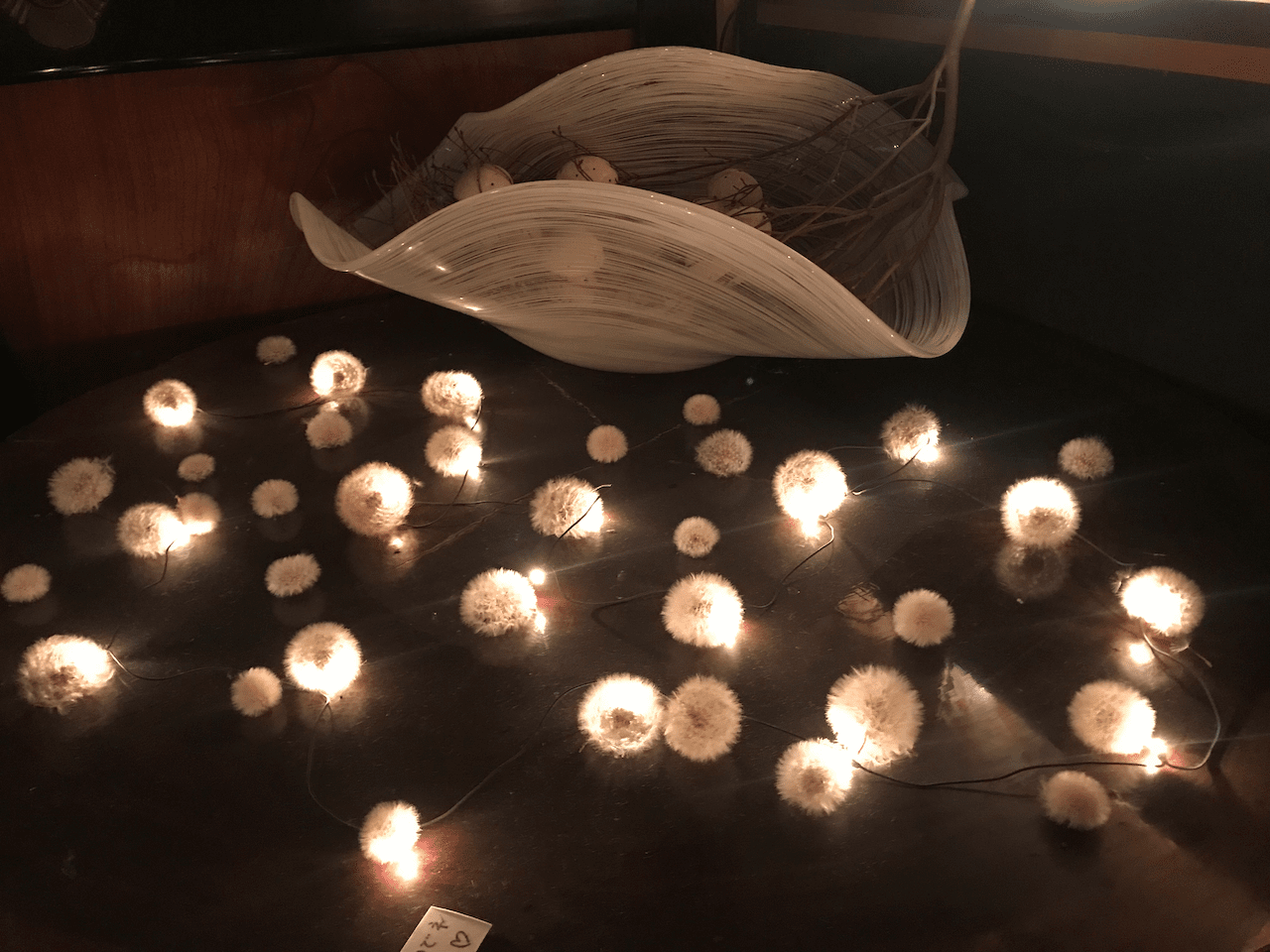 The exhibits are combined with interesting light effects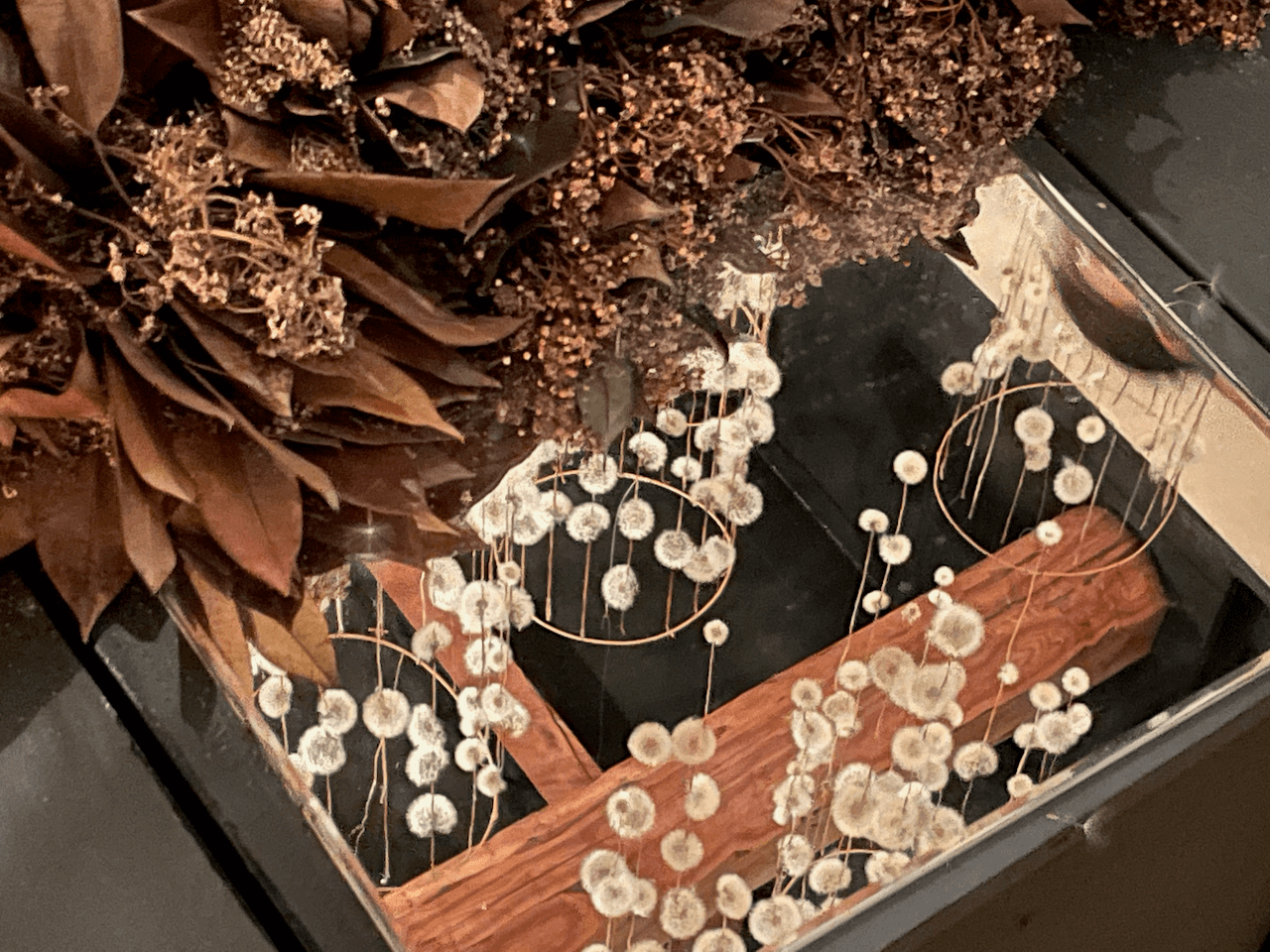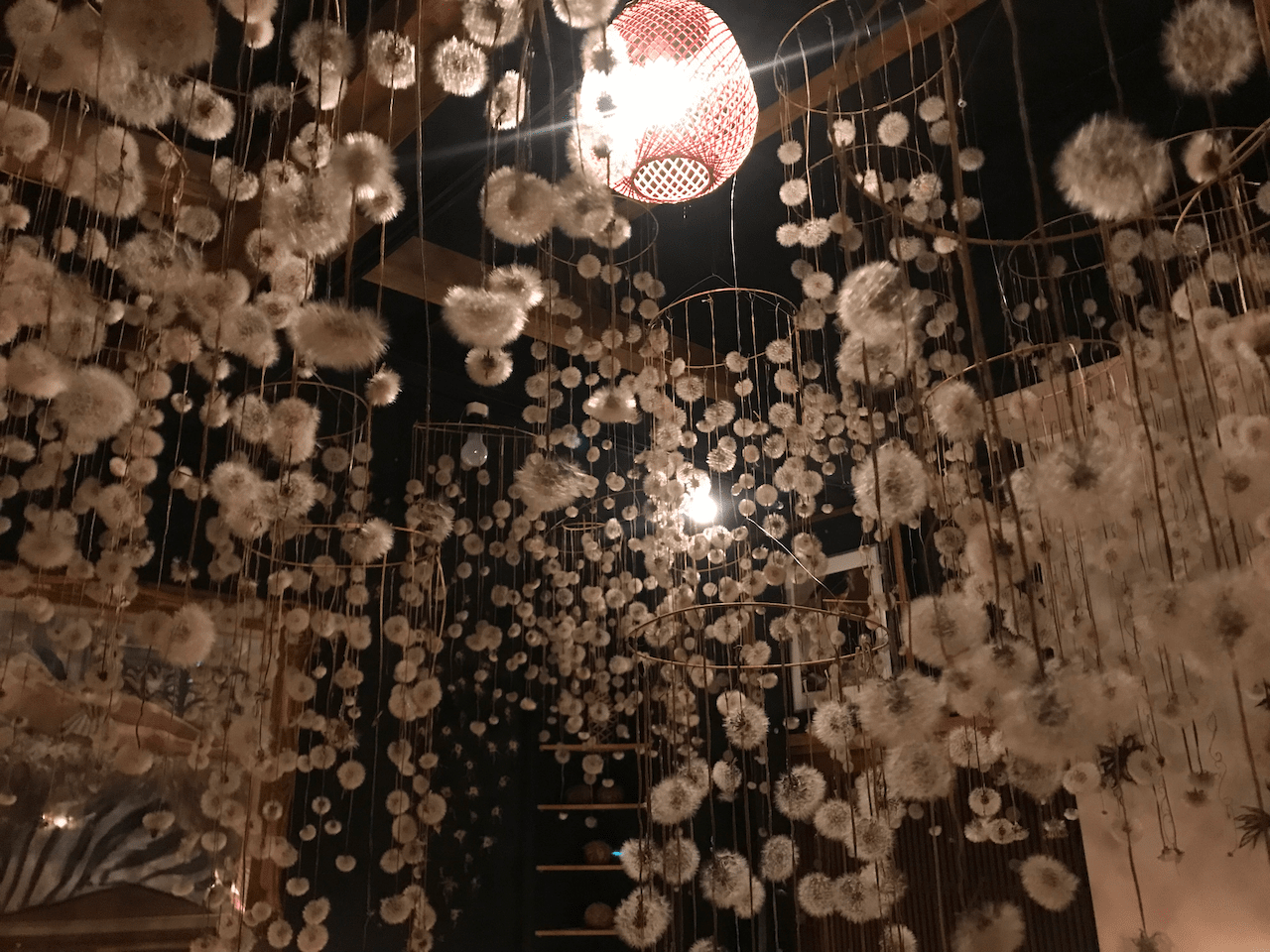 You can also take really fancy pictures (after paying a small tip to the gallery owner) and post them on your social media. It was an interesting exhibition and I am glad I made it just in time before the new restrictions were taking place.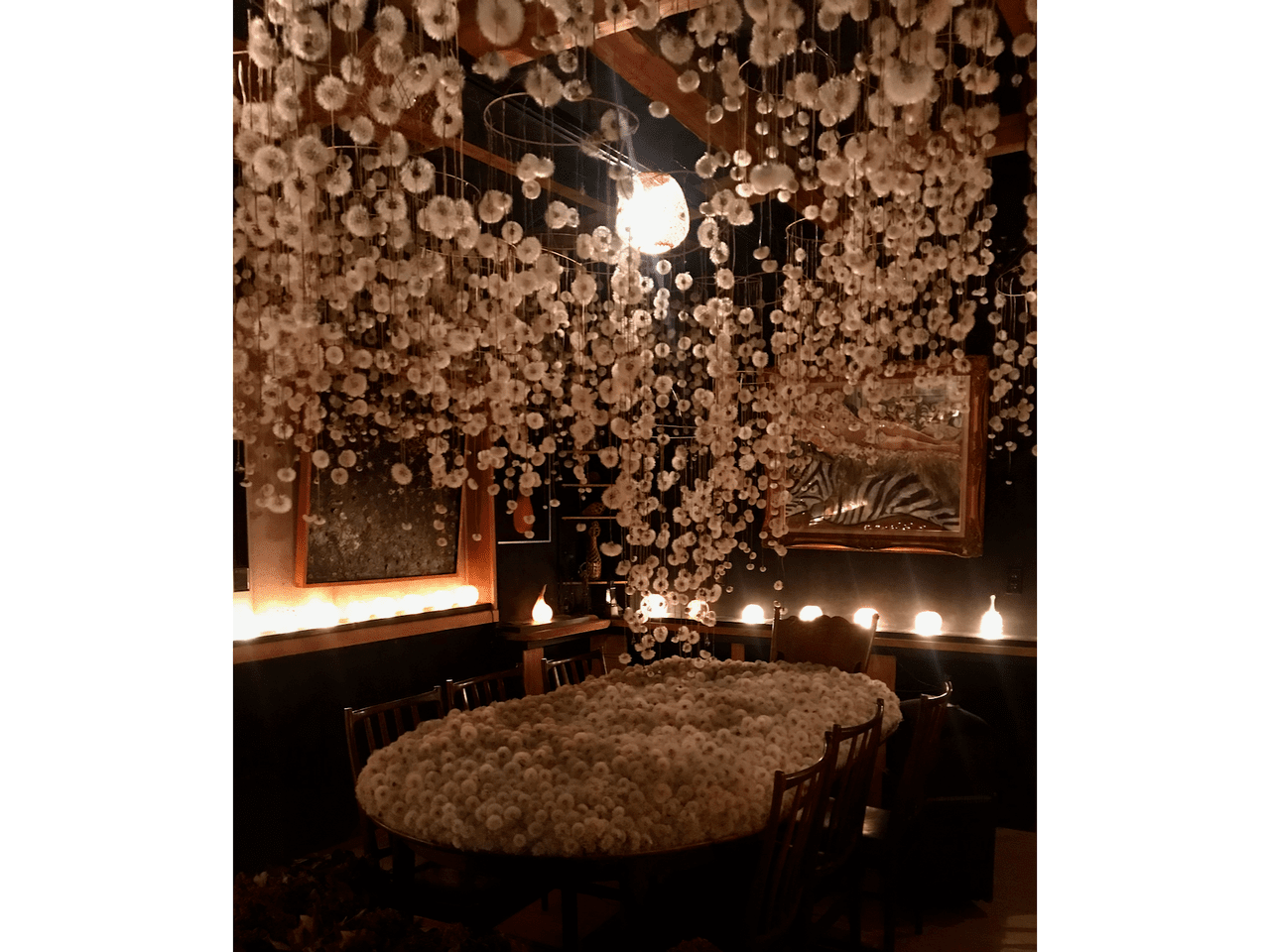 The main attraction of the gallery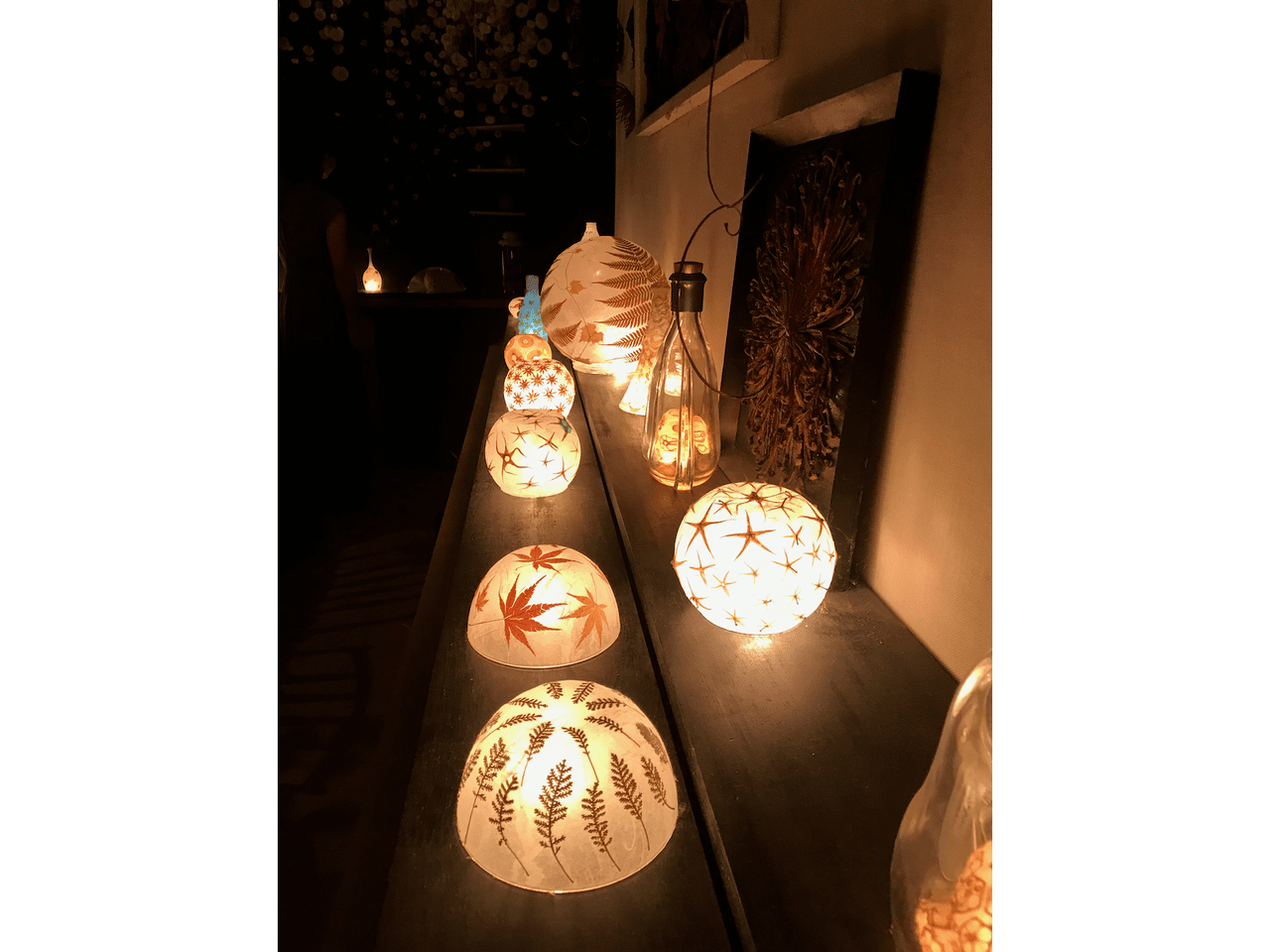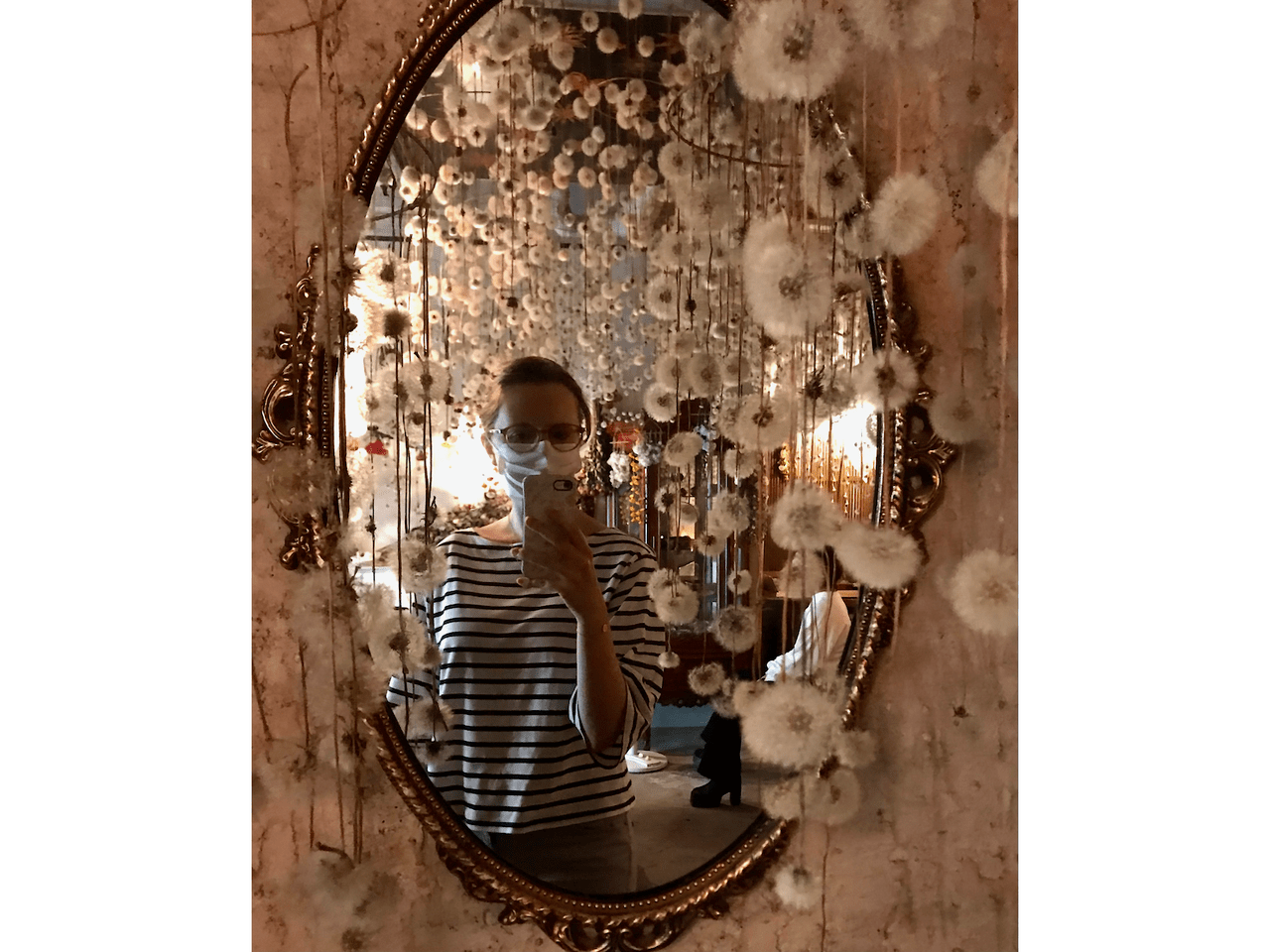 Self portrait
The Tokyo Olympic Games also started end of July and during the following days, all main television programs broadcasted only the competitions, day and night. Many people remained indifferent towards the games, as no spectators were allowed and even residents living in Tokyo had no chance to experience the spirit of the games in person. We watched the opening and closing ceremony (also a highly controversial topic in Japan due to several reasons - read more here) and some of the competitions, but otherwise we also did not really feel any Olympic spirit.
Heavy rain falls
The super hot and dry days came to a sudden end at the beginning of the Obon week with the approach of a big typhoon that went past Kanazawa and brought not only strong winds but also heavy rainfall. Several parts of Southern Japan have been hit pretty hard by extreme rain which has damaged infrastructure and flooded many areas. This disaster was pretty big, therefore the news were broadcasted around the world and we got some concerned messages. But in Kanazawa we were lucky as there were no damages by the rain but still, the situation was severe and for one night all emergency shelter opened to prepare for a possible emergency evacuation. That was a little scary, but we were lucky and didn't need to go there as the rainfall stopped for a while and the situation improved.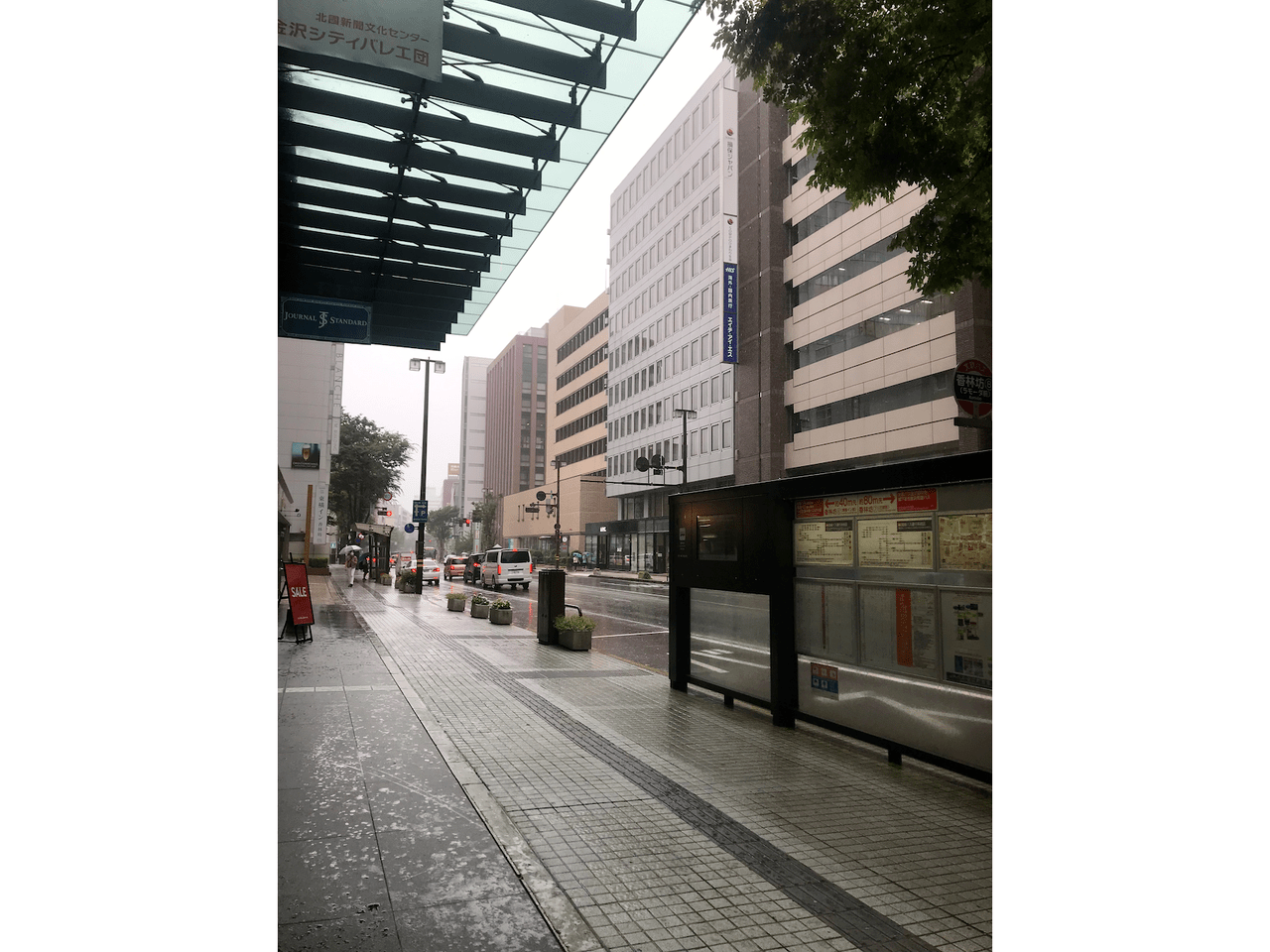 I went to the city on one of those heavy rain days and it was a mistake!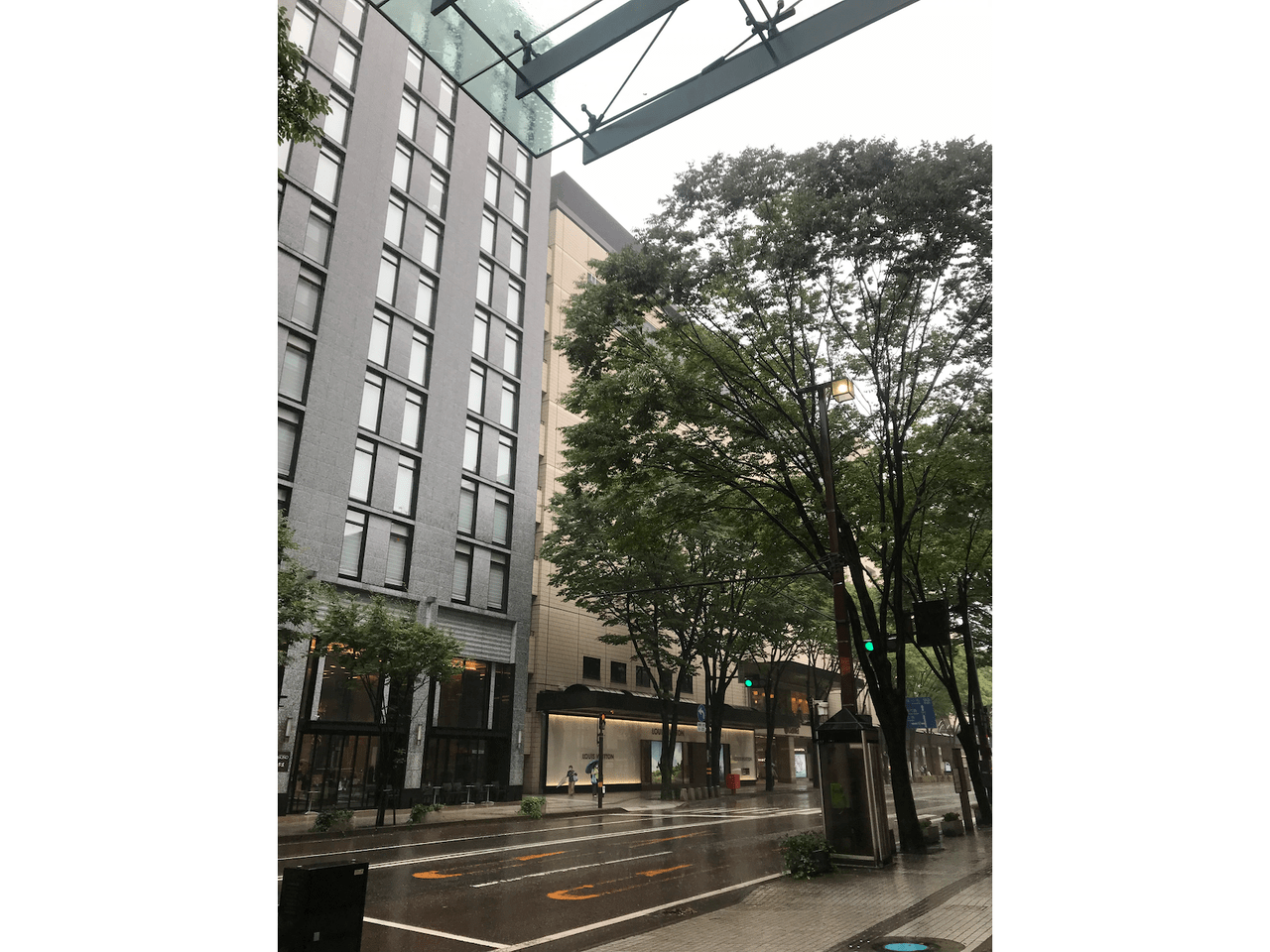 It was impossible to move around without getting soaked
The only good thing was that the temperatures dropped a lot and we experienced some cool days that brought a huge relief to our bodies and minds. We didn't have to run the air conditioning during the night anymore and could sleep without sweating a lot.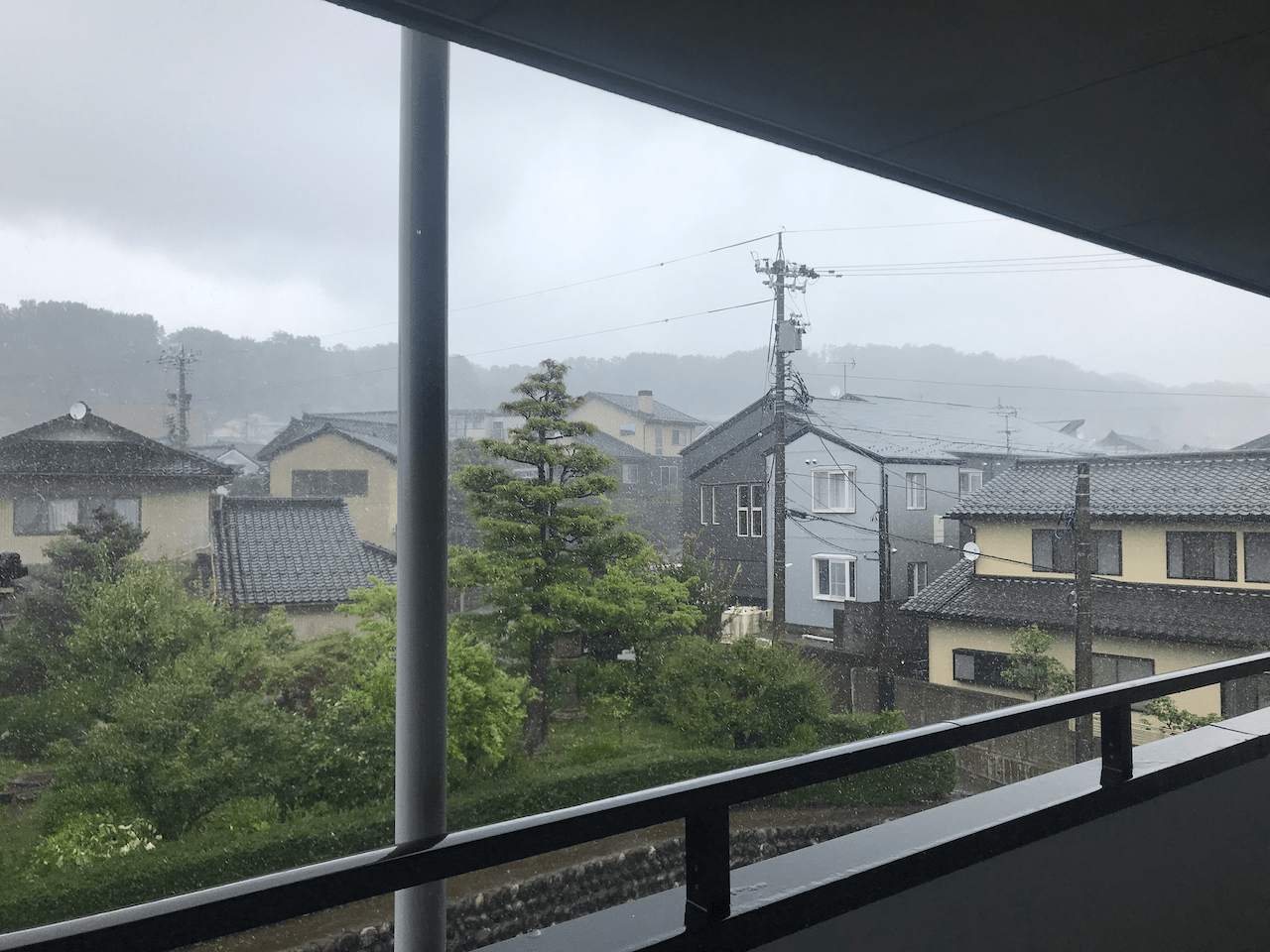 It was also a good reminder that, sadly, the effects of the changing climate are already visible right now and we should be prepared for similar disasters in the future.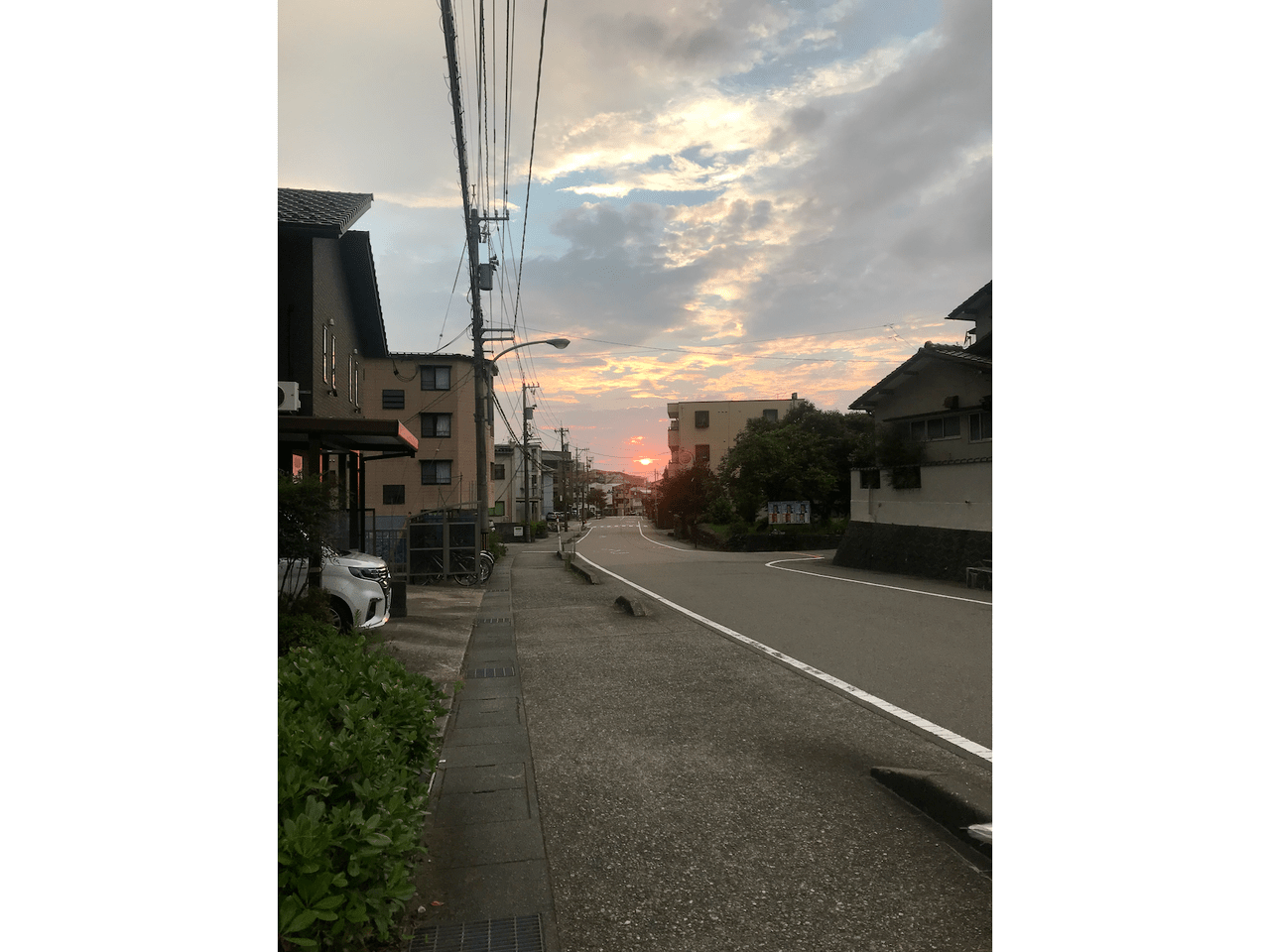 After the rain it finally felt peaceful again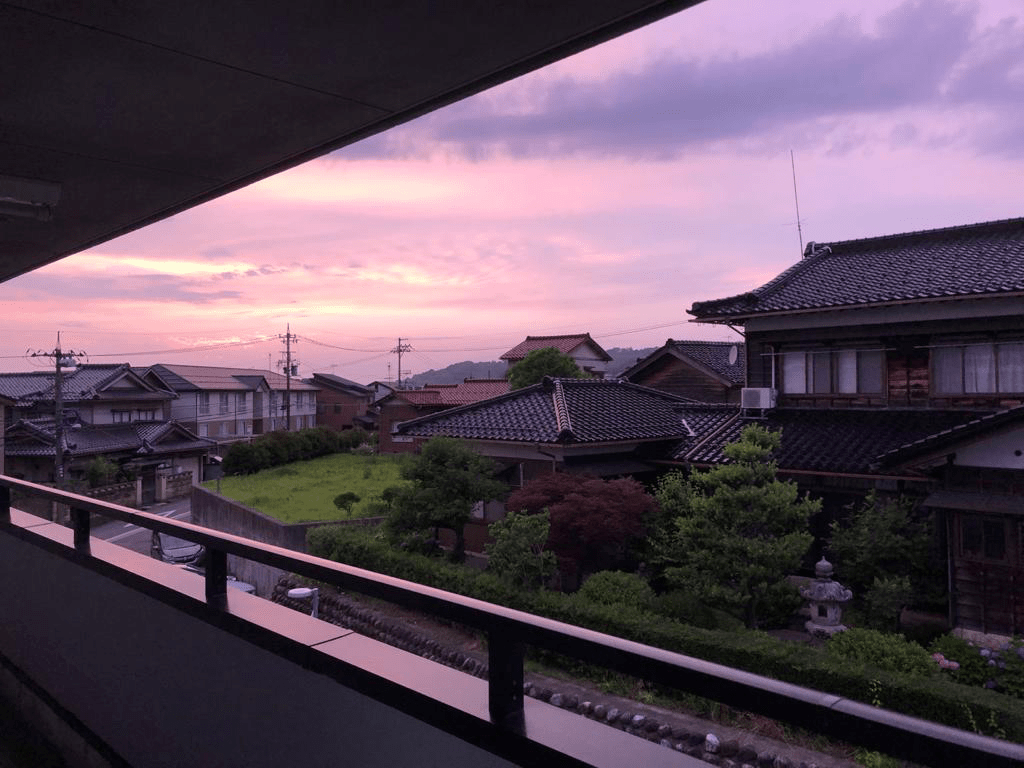 Amazing sunsets
Our life after Japan: decisions are made
There is also another aspect in our live that has been on our minds for the past months: what will happen after our time in Japan has come to an end? Of course, the time in Japan has been always limited from the start, even though we didn't really want to accept that fact. In the past months, we have been pretty busy planning our next steps which was extremely challenging. Even without the Covid crisis, it would have been tough to organize everything from far away, but Covid makes it even more difficult. Now, our decision has been made: we are going to move back to Germany in fall to start new jobs there (Niklas at the university, I will work for my former company again ). We are glad that we were able to secure new jobs during a time of crisis, which is not something you can take for granted. But on the other side, we love to live in Japan and the move is a huge emotional challenge for us. For now, I am more scared than happy when looking forward and wondering, if I can succeed in turning this change into something positive. But we have no chance but to go with the flow and see what will wait for us when we accept the new direction. Until then, we will enjoy every moment in Japan and I will of course report everything in my blog.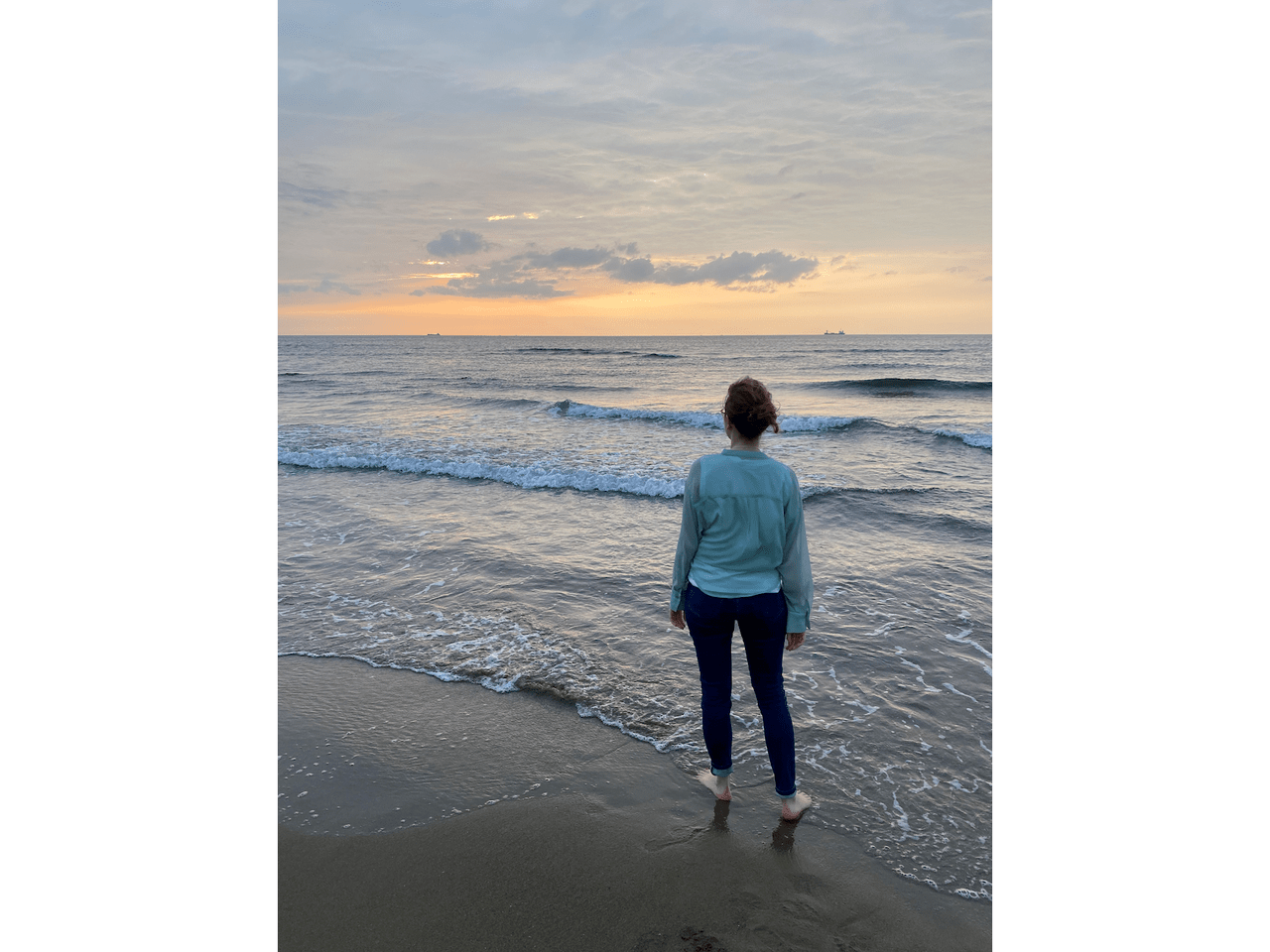 Let's see what the future will have in store for us.
Up next
We went on a big road trip to the northern parts of Japan and saw many different places in only five days. Read more about the first part of our trip in my next post and in the meantime, follow us on Instagram for more pictures and insights.