The summer heat has arrived and life in Kanazawa has become extremely tough. Therefore we decided to make a plan to escape this heat, even though it was only for a short while. A four day holiday period end of July offered a good opportunity to bring this plan into action. With a very short planning time (only several hours) we enjoyed our two day road trip, covering Gifu and Nagano prefecture with lots of scenic viewing spots and good food!
Shinhotaka ropeway in Gifu prefecture
Our first destination was the famous Shinhotaka Ropeway, located deep in the Japanese Northern Alps in Gifu prefecture, close to Takayama that we visited two years ago (read more about it here). The drive took us about 2 hours and 30 minutes and was spectacular because of the scenic alpine panorama!
The double decker ropeway has one of the largest elevation gains in the country as it climbs over 1000 meters up the side of the Hotake Mountain Range, which includes Oku-Hotakedake, Japan's third highest peak. And for that it only needs 7 minutes!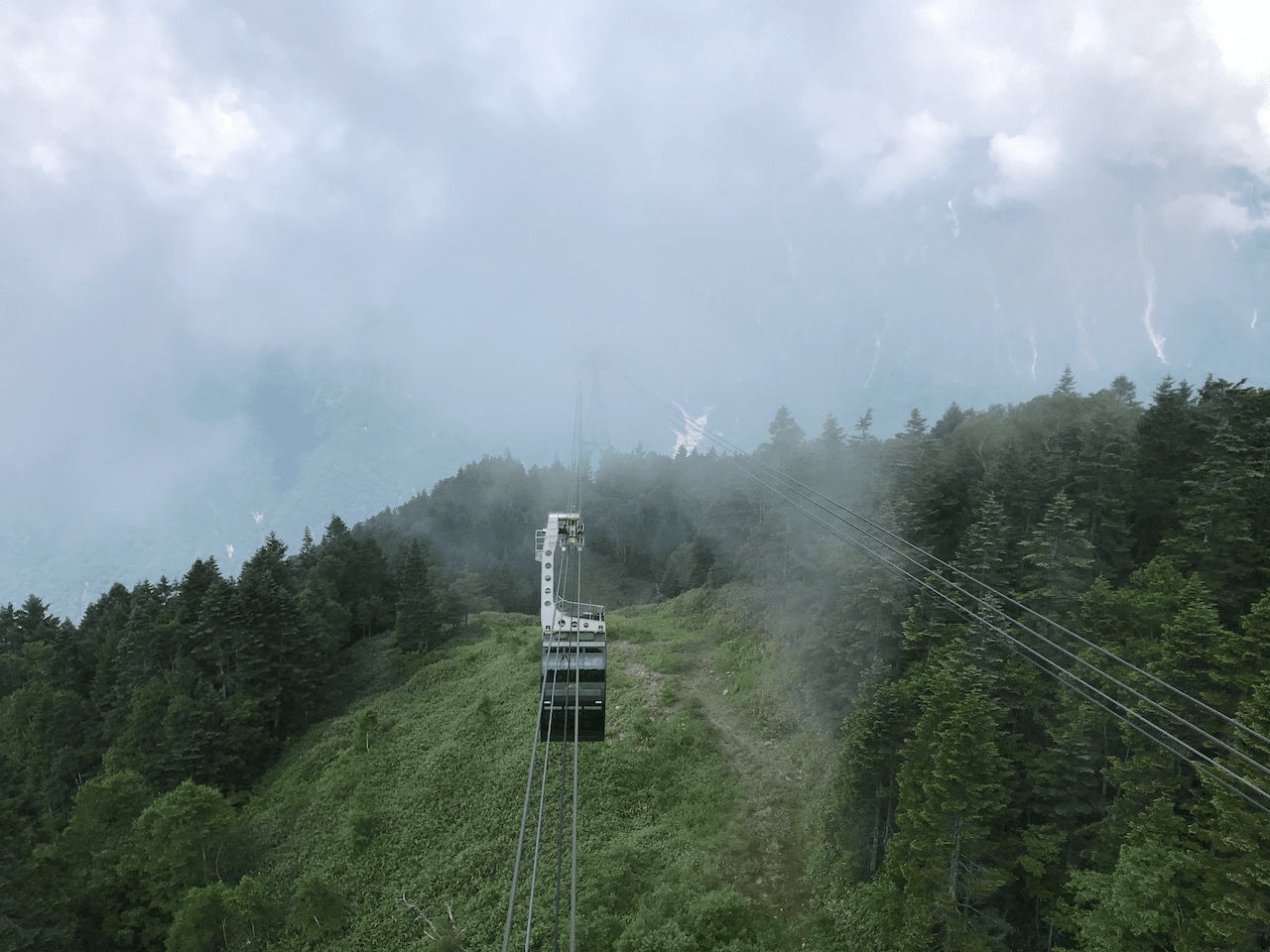 The upper station is located at an altitude of around 2150 meters. There you can find a restaurant, gift shop and, most importantly, a huge observation deck with spectacular views of the surrounding mountains. Several hiking trails start at the top station of the ropeway, including one trail that you can use to hike to Kamikochi. Most trails are very dangerous and can only be used by experienced hikers. You also have to register at the official mountain hiking office if you are planning a hike, as many people get into accidents or sometimes even vanish while hiking. Also, the Hotake Mountains are the home of many wild animals, like bears or boars, so it can also be very dangerous if you don't know how to appropriately deal with them.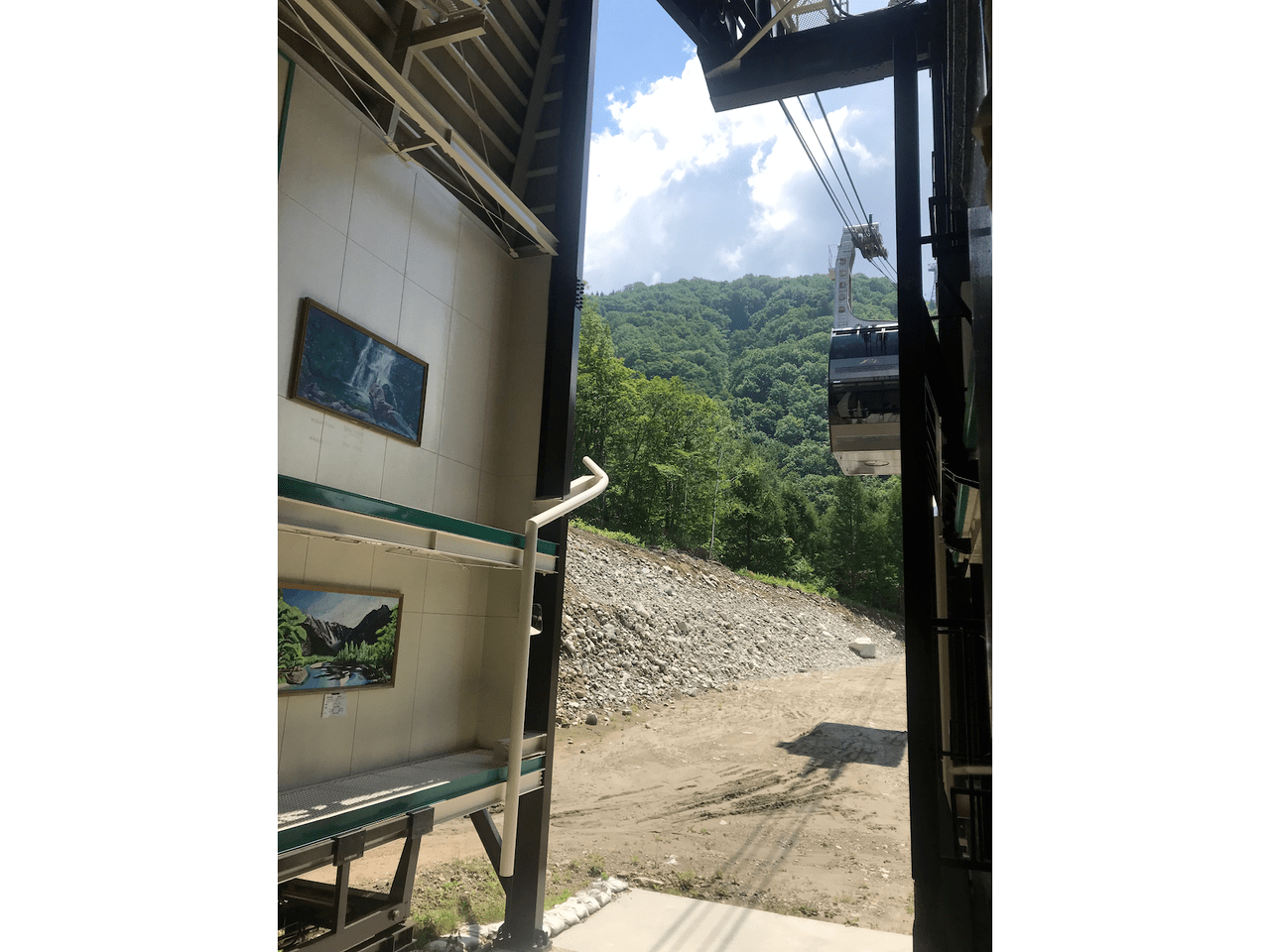 Start point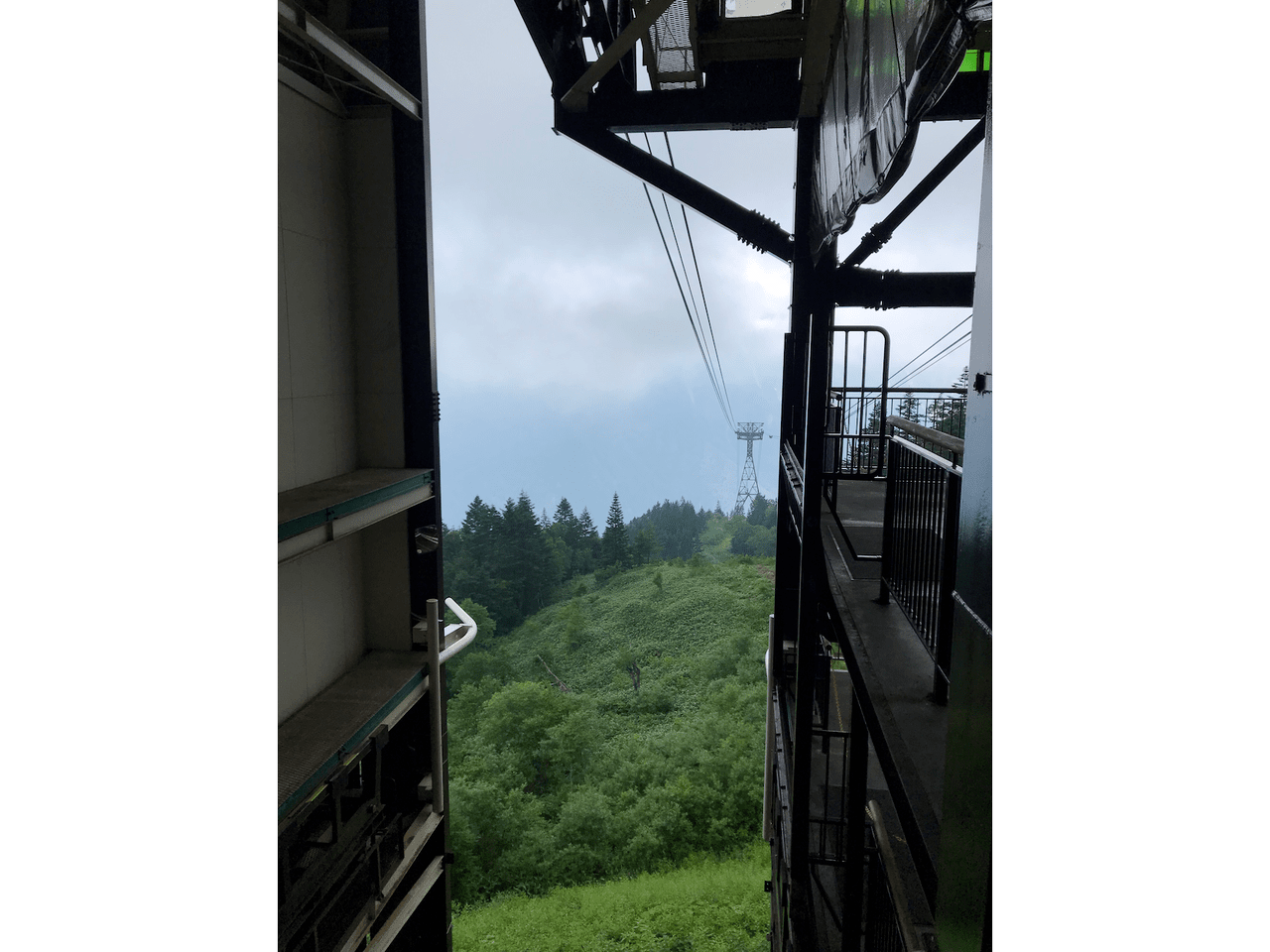 And end point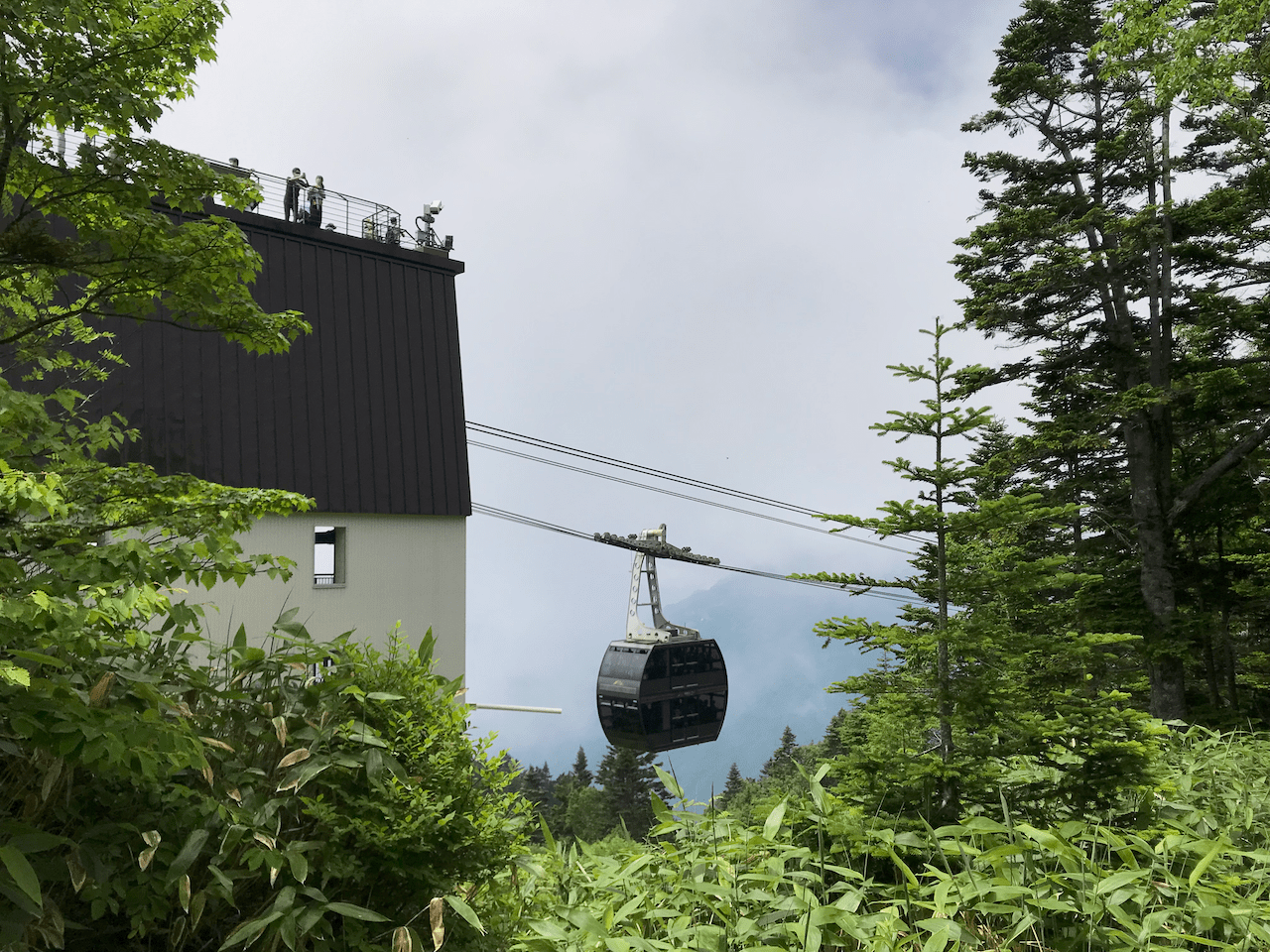 Those gondolas are really huge
We really enjoyed the ride up to the top station as the view was fantastic.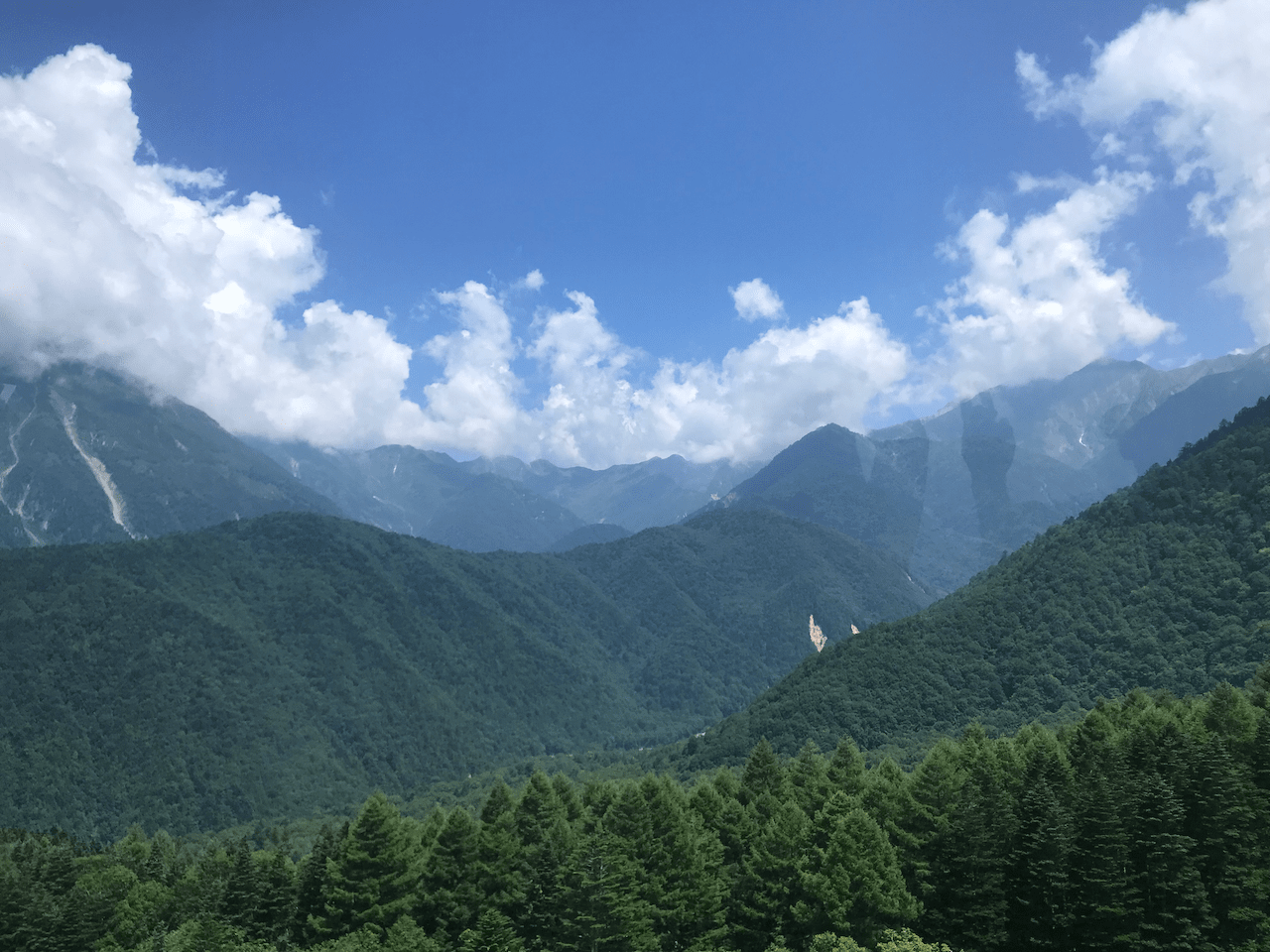 Great panorama of the Northern Japanese Alps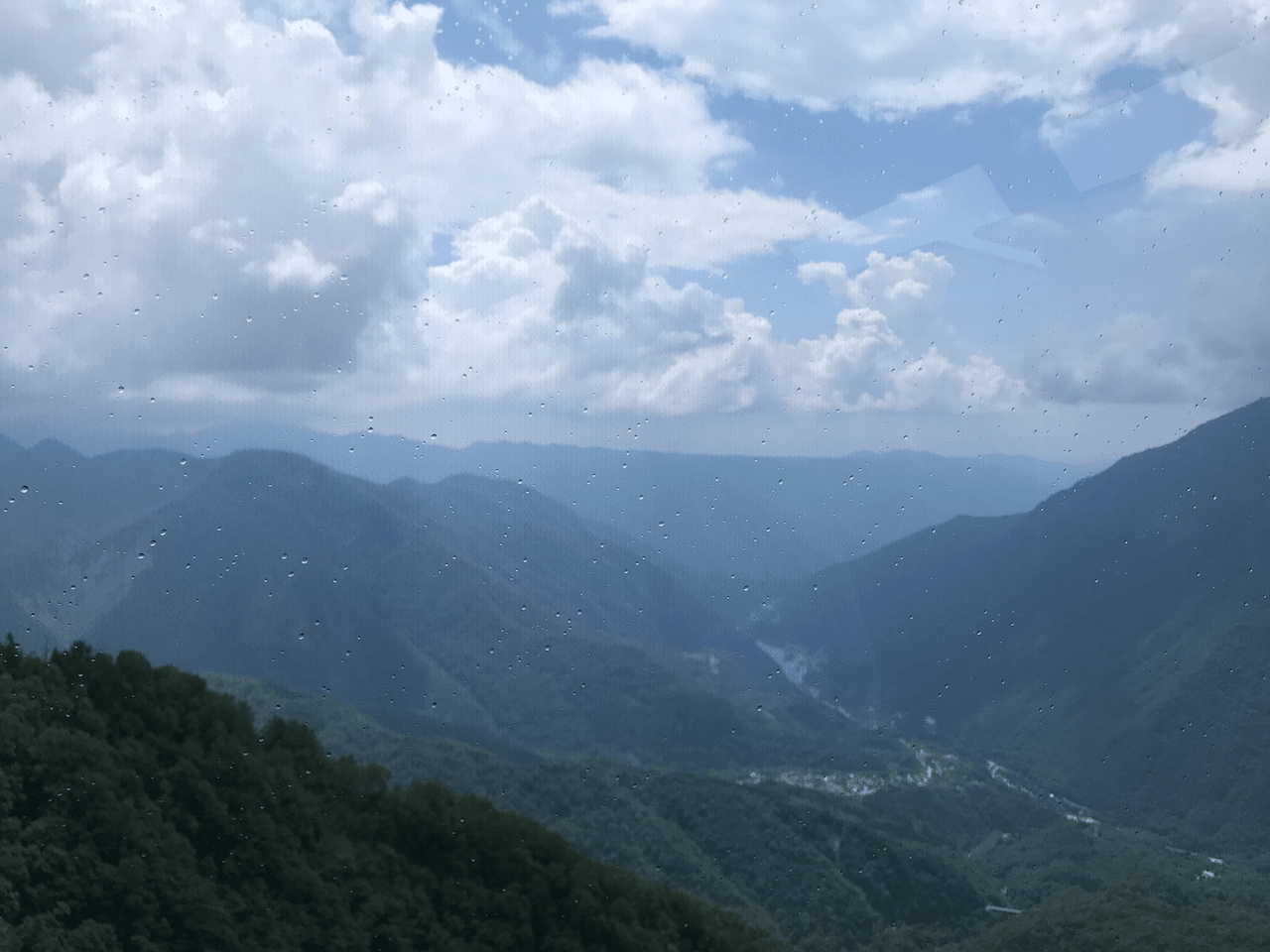 On the observatory deck, we finally experienced some fresh and cool air while being presented with a stunning mountain panorama. However, only for a short while, as clouds were starting to arrive and making it impossible to see anything.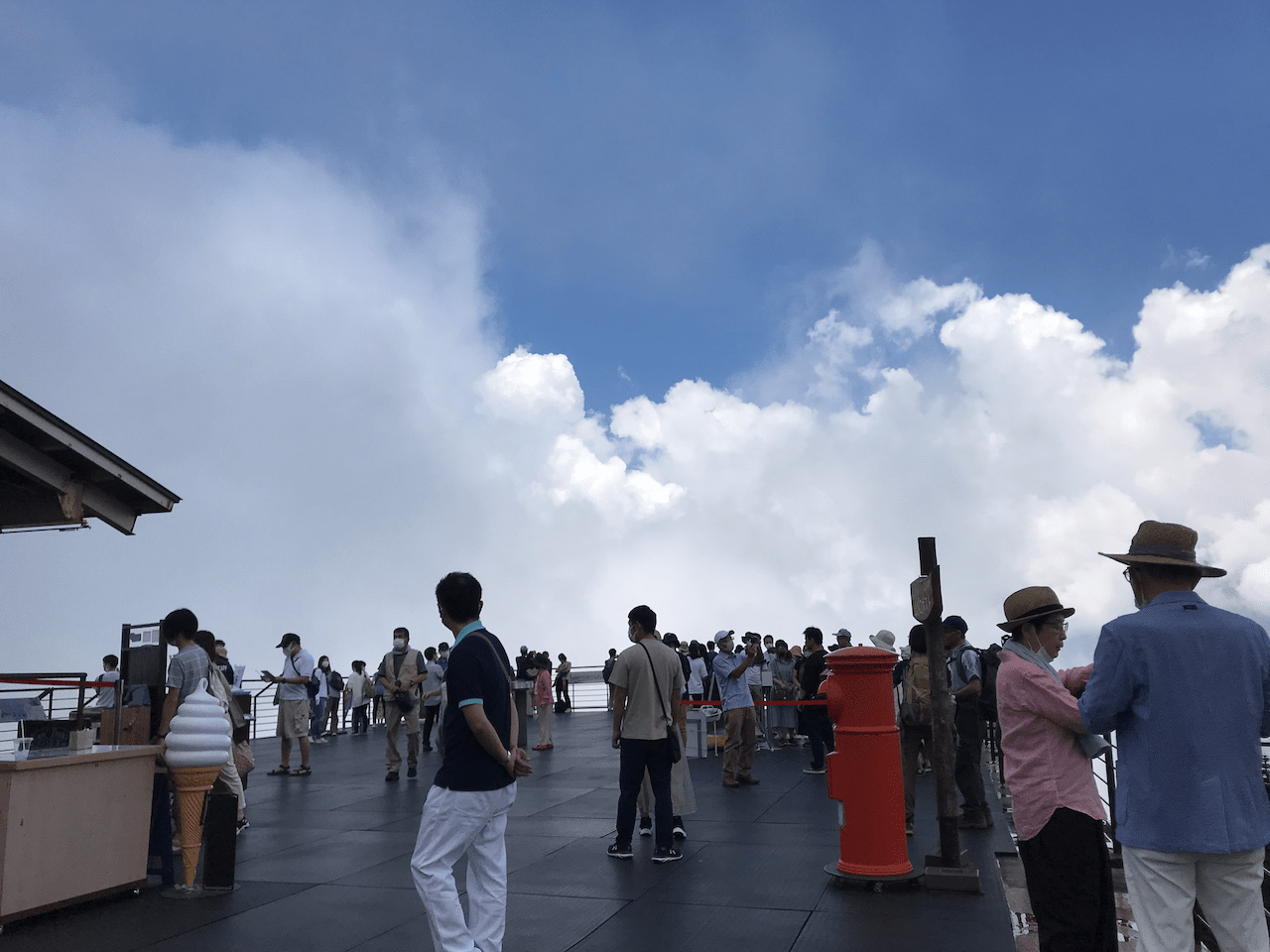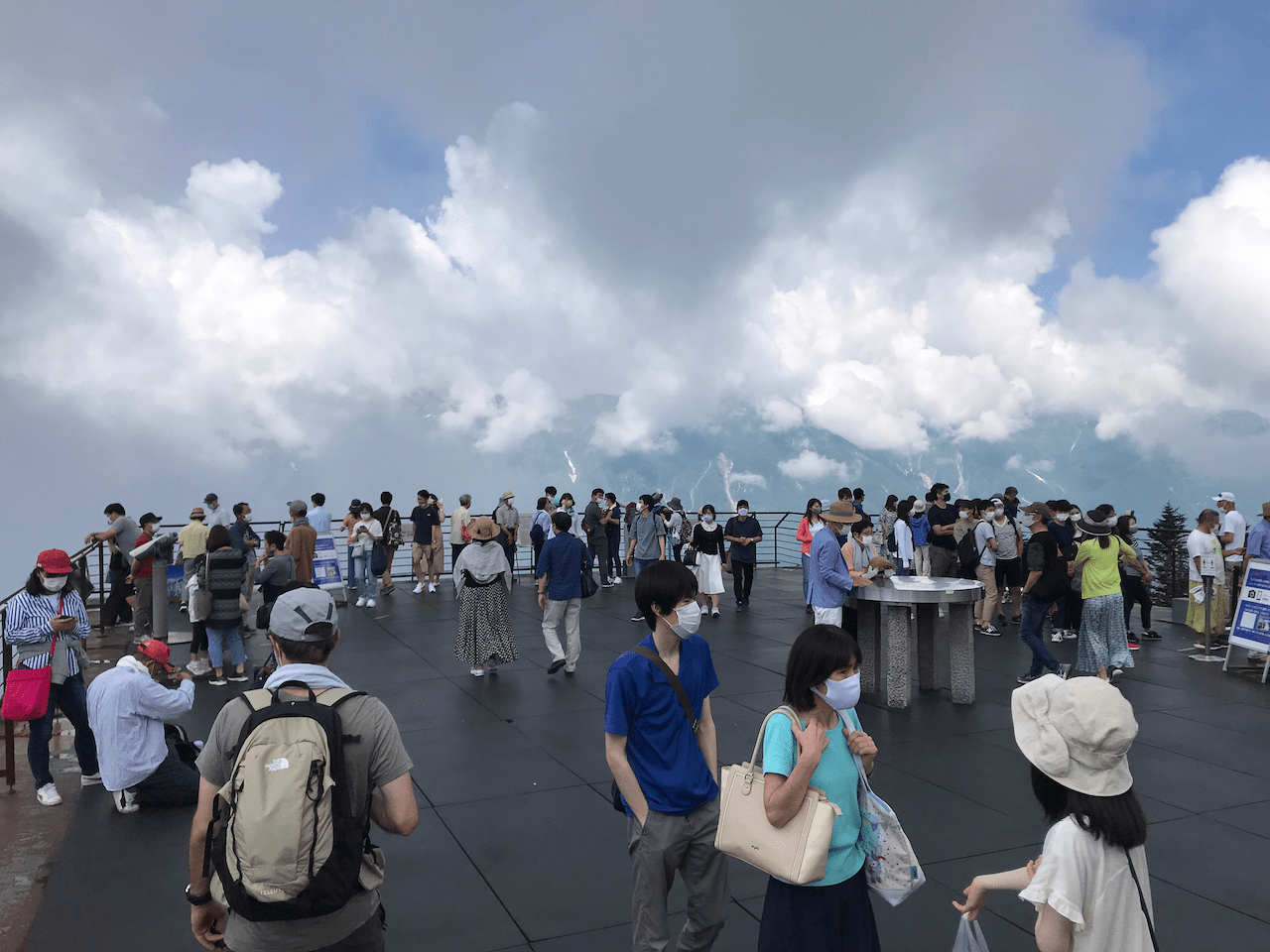 Suddenly there were so many people! :o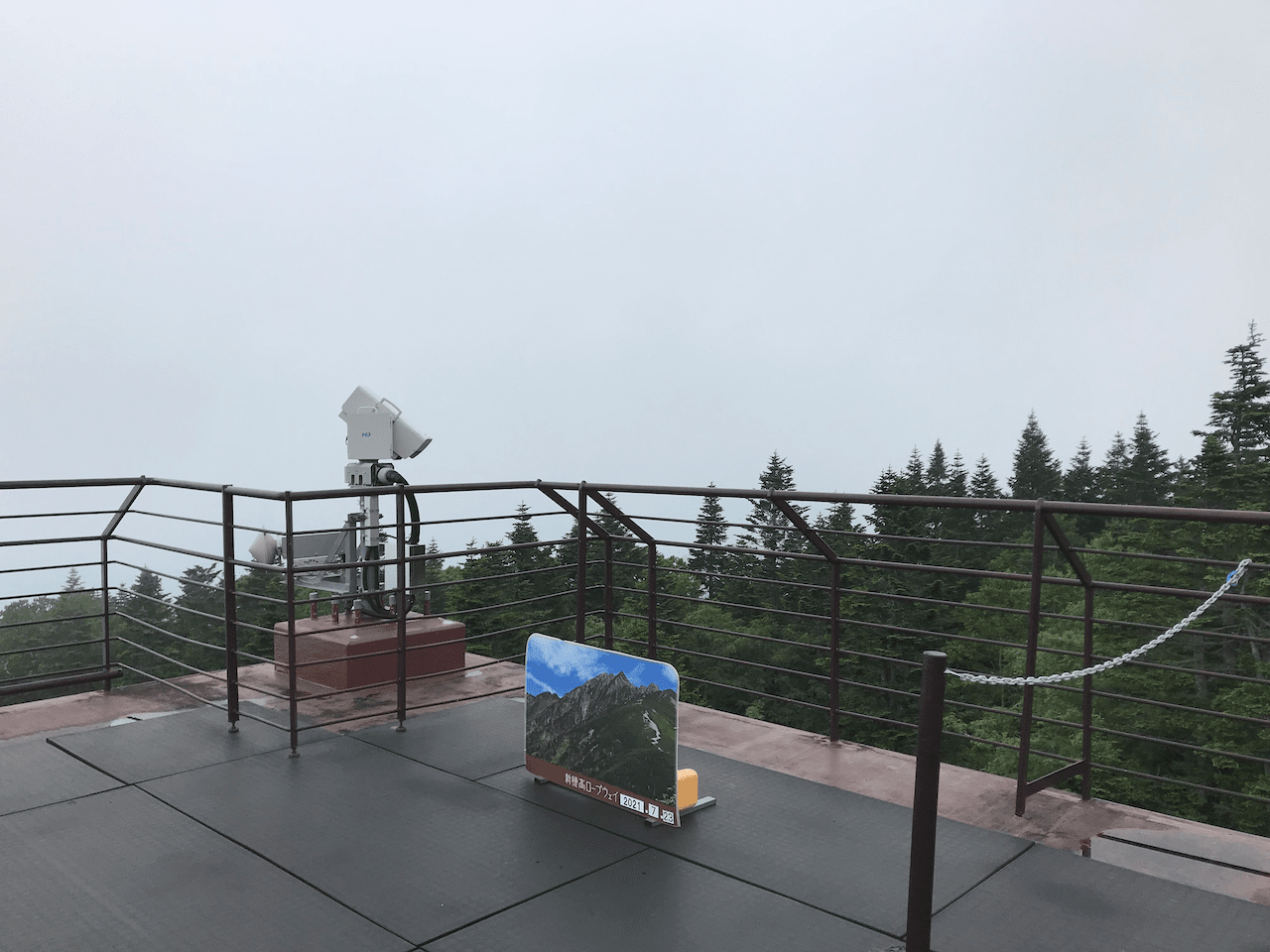 Only clouds
We also followed a small trail close to the top station but couldn't enter the real hiking trail as you are requested to have a special permit for this.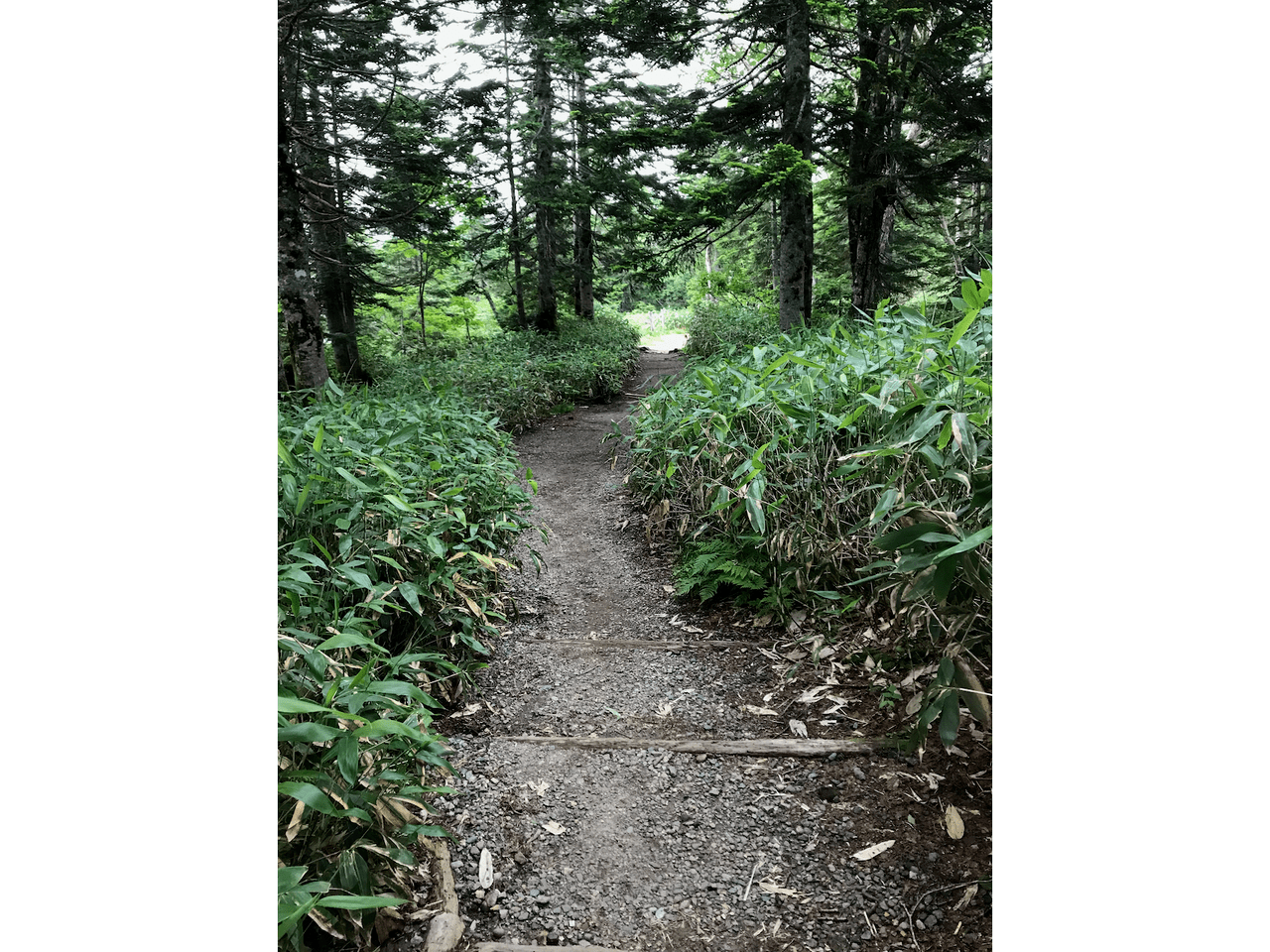 The hiking trails can be dangerous and only well equipped and prepared hikers are allowed to go there as many accidents can happen.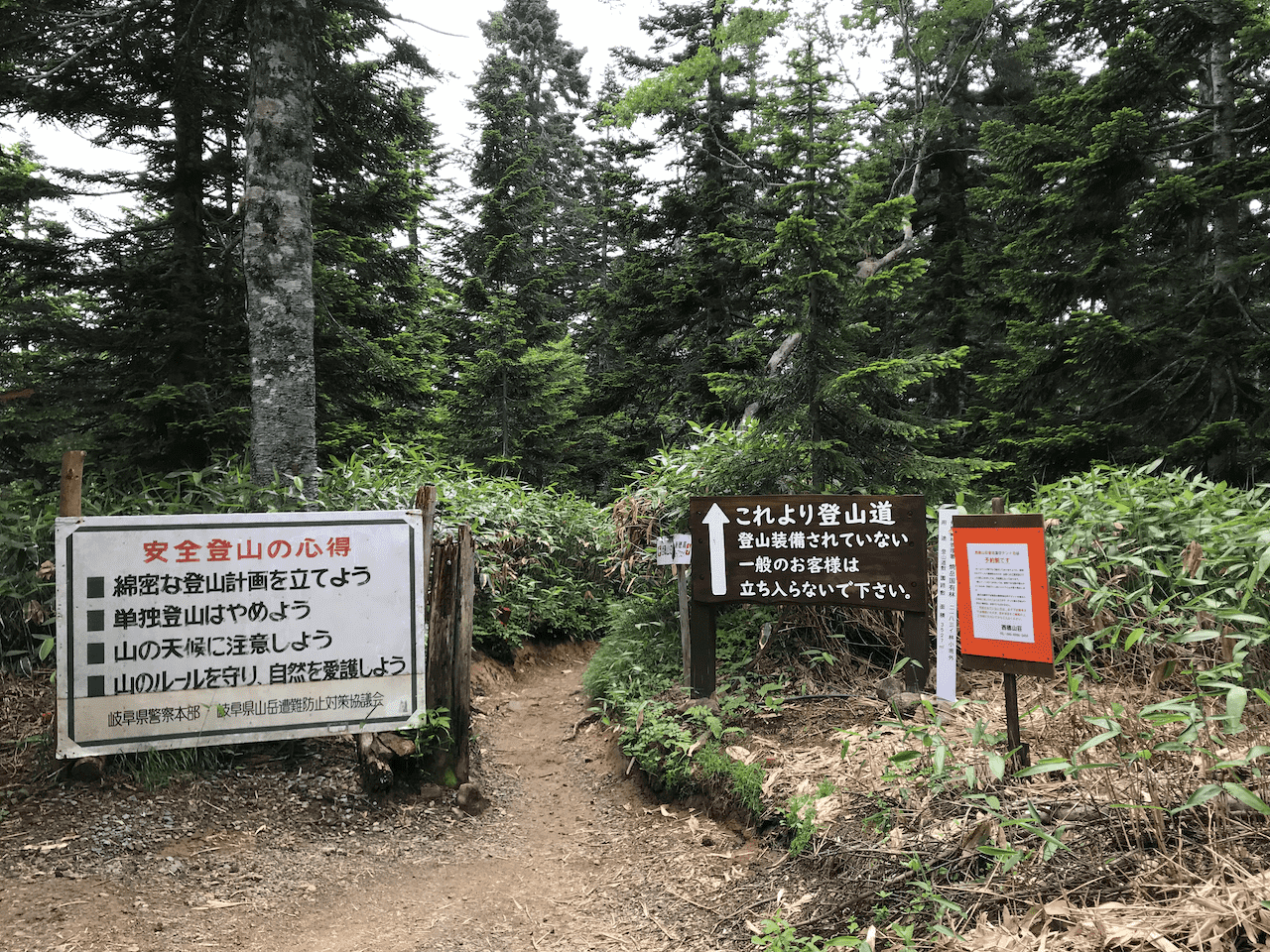 Lots of warning signs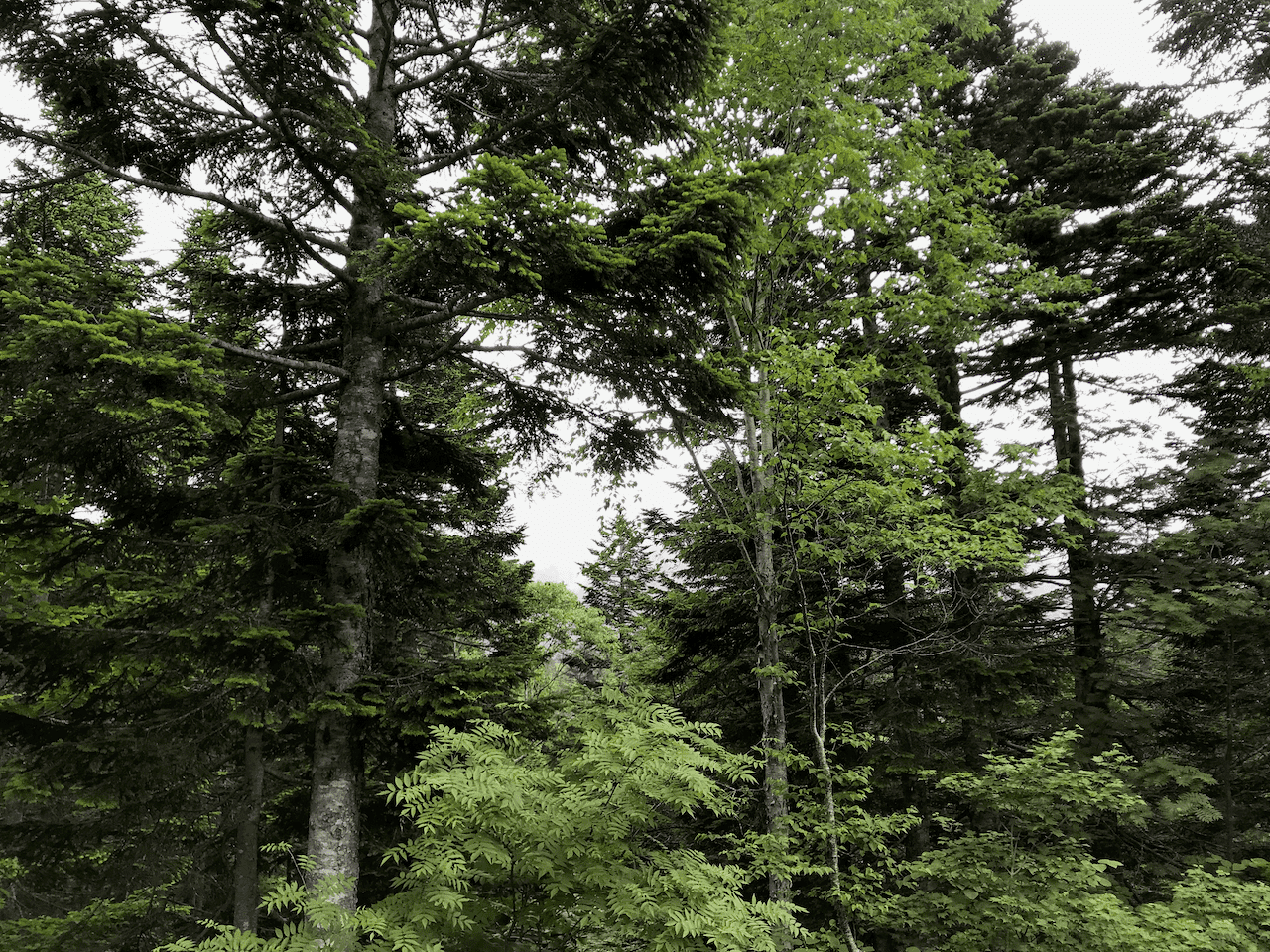 Therefore, we decided to go back to the station and to get ready for the descent with the gondola. It was as spectacular as the ascent, however we were a bit concerned about the dark rain clouds that hung deep over the valley.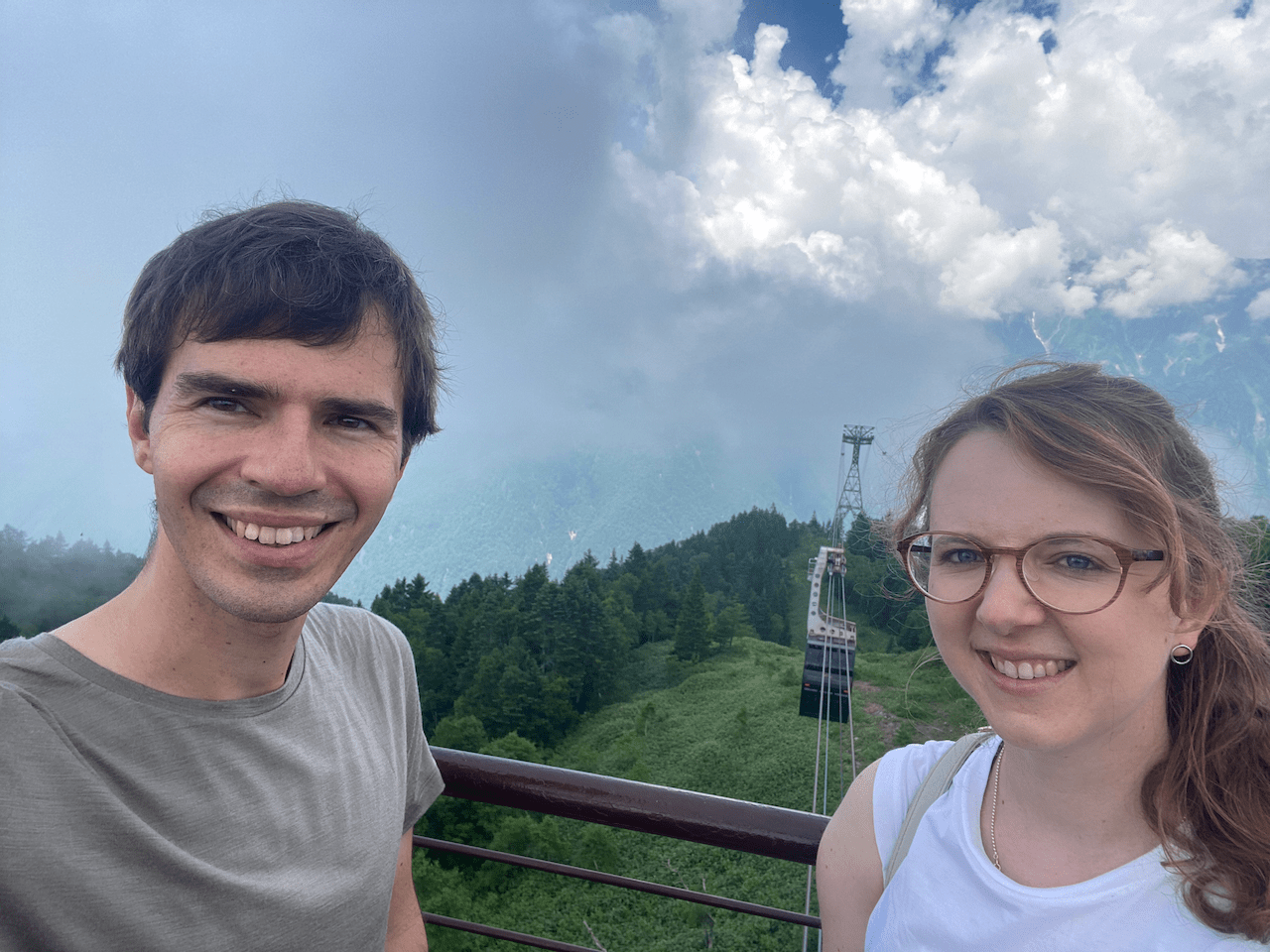 At least it was chilly up there and we didn't sweat at all!
Sadly, the nice weather disappeared completely as soon as we started driving towards our next destination, Matsumoto City. Heavy rain started to fall the second we sat in the car and followed us all the way through the deep mountains. The conditions suddenly turned really dangerous and we had to be extremely careful. I was a little sad that we couldn't make more stops along the way but the rain was too heavy so we tried to make it out of the mountains as fast as we could.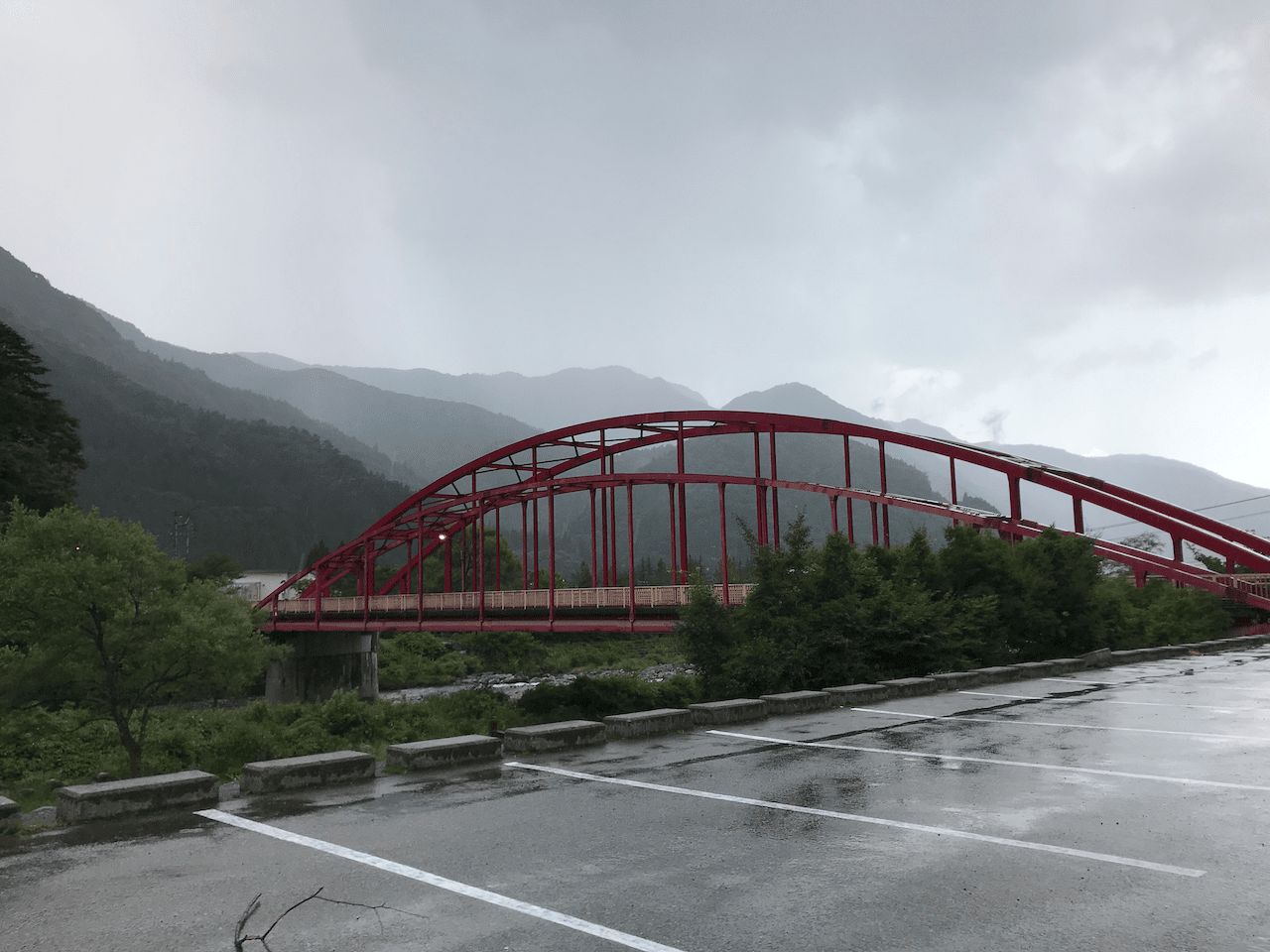 Matsumoto City
Matsumoto (松本) is the second largest city in Nagano Prefecture. It is most famous for Matsumotojo, one of Japan's most beautiful original castles. The city is also a good base for trips into the Japanese Alps.
We arrived in Matsumoto in the early evening. It was still sunny when we went into our hotel, but as soon as we decided to go out for a nice dinner, the heavy rain clouds, that we drove through in the mountains, had arrived and for a while it was nearly impossible to leave the hotel.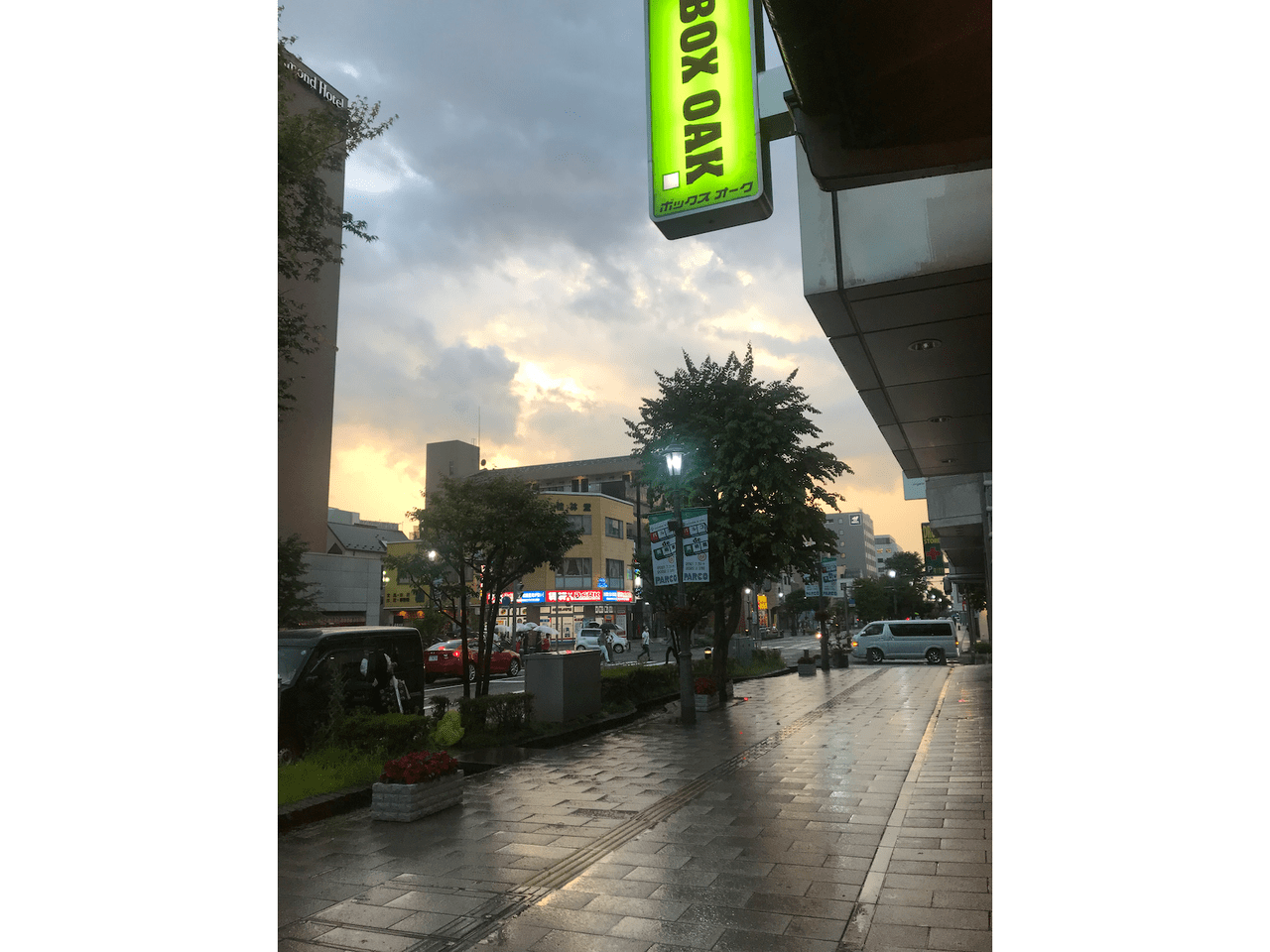 However, we were super hungry, so in the end, we went out anyway. It was not the nicest evening walk I ever had, but lucky for us, our dinner location was only 10 minutes by foot away. We had delicious Miso Ramen at Mensho Sakura, one of the best ramen restaurants in the city.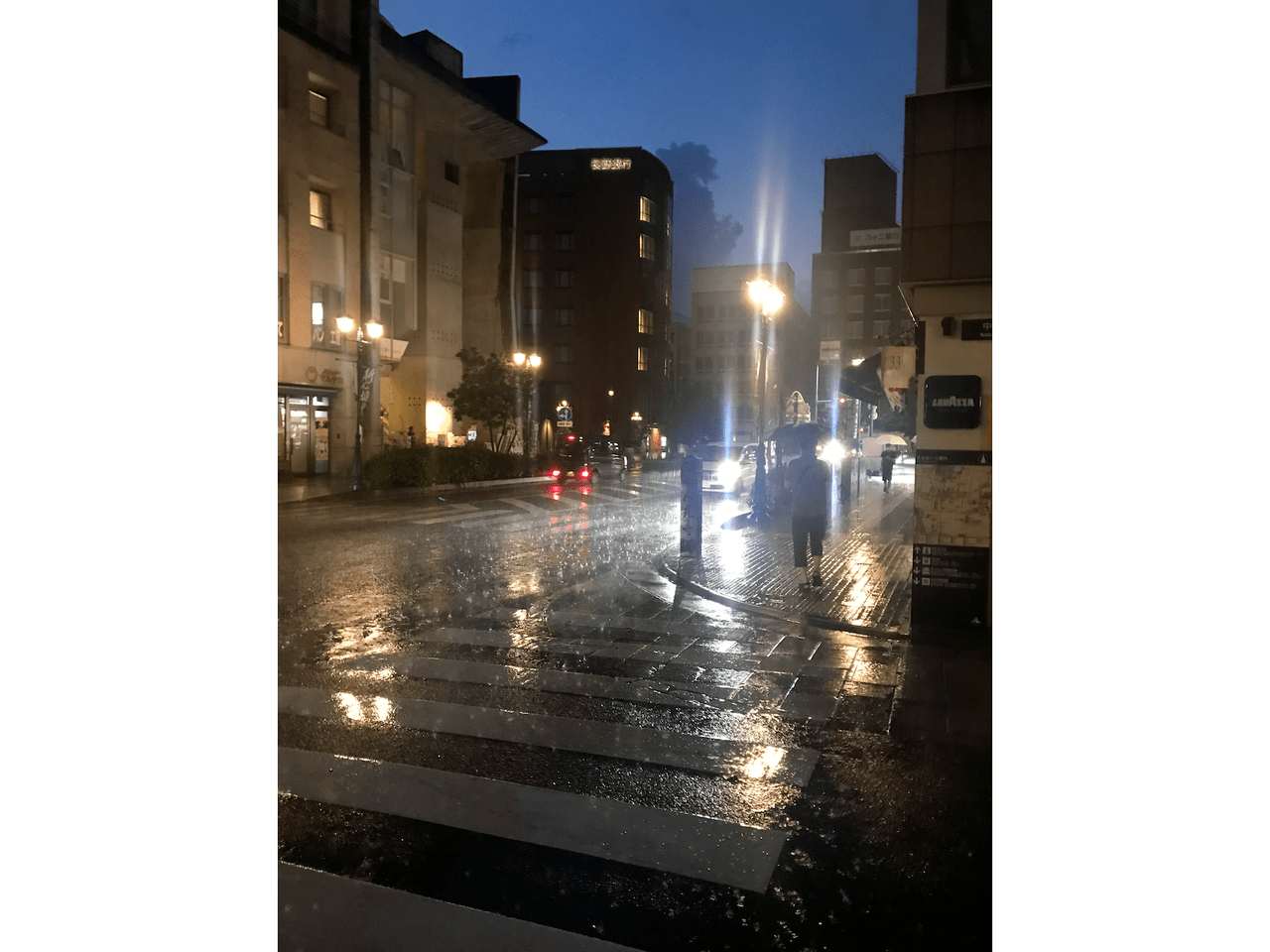 On the next day, we visited Matsumoto Castle, which is also known as "Crow Castle" because of it's black exterior walls. It was constructed from 1592 to 1614 and is one of Japan's only twelve completely original castles.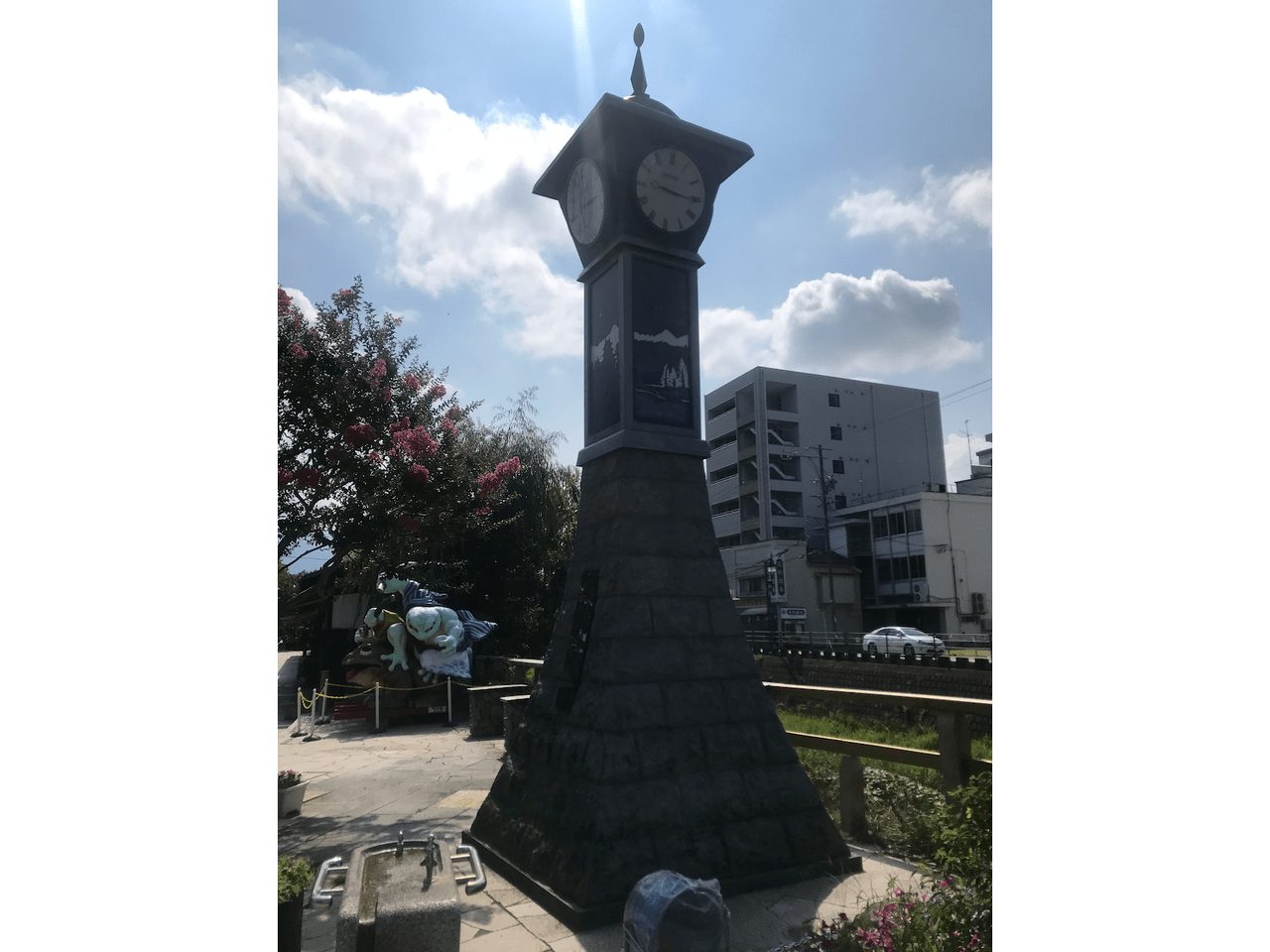 Passing some nice places on our way to the castle
Although it was already super hot, there were surprisingly many people gathering in front of the entrance. Due to a waiting time of more than 90 minutes, we decided to just walk around in the park without visiting the castle from the inside.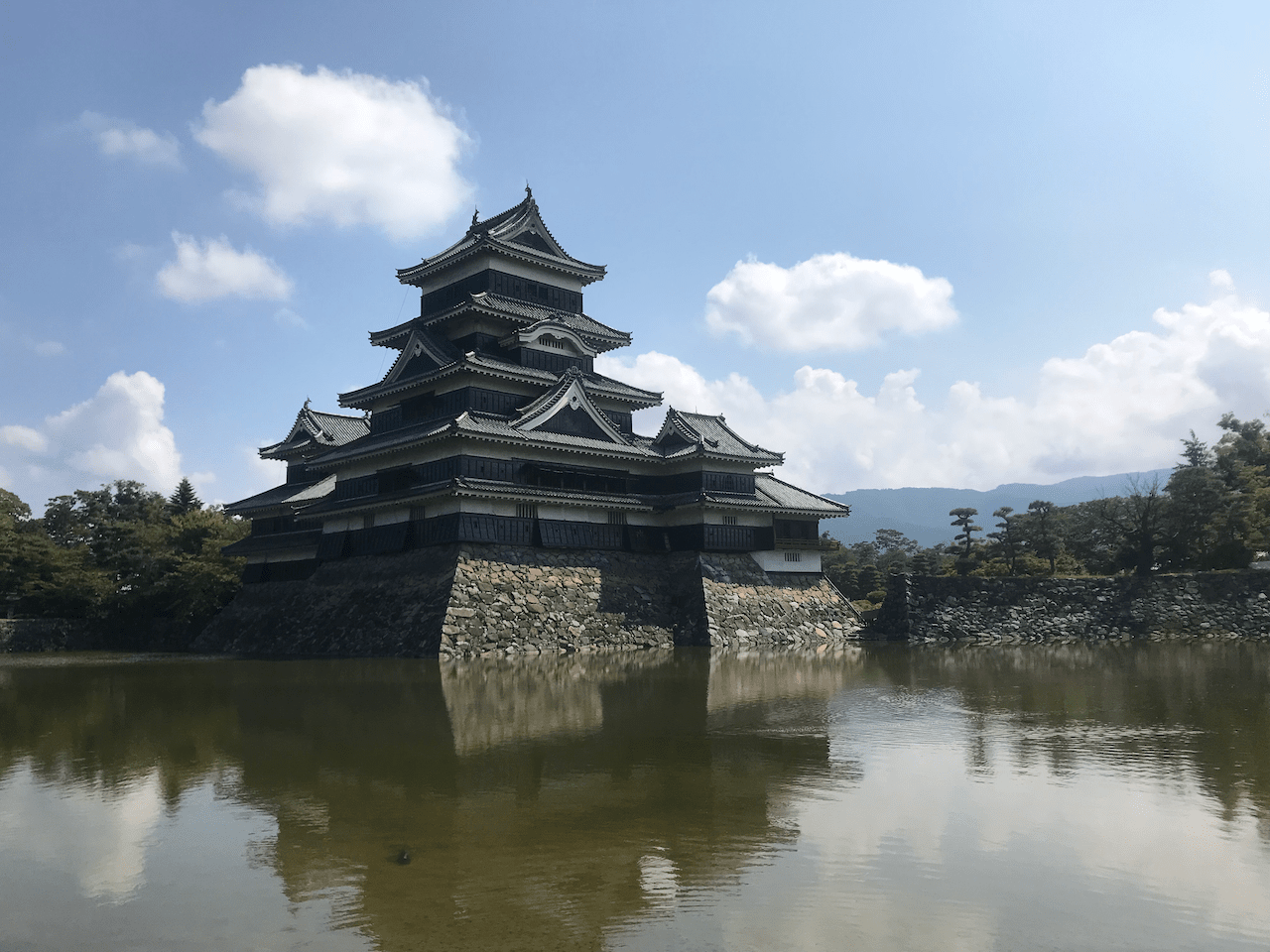 It's a very impressive building and I am happy that we finally managed to see it!
Afterwards, we walked back to our car, passing the cute streets of Nakamachi, a shopping district with lots of unique craft stores.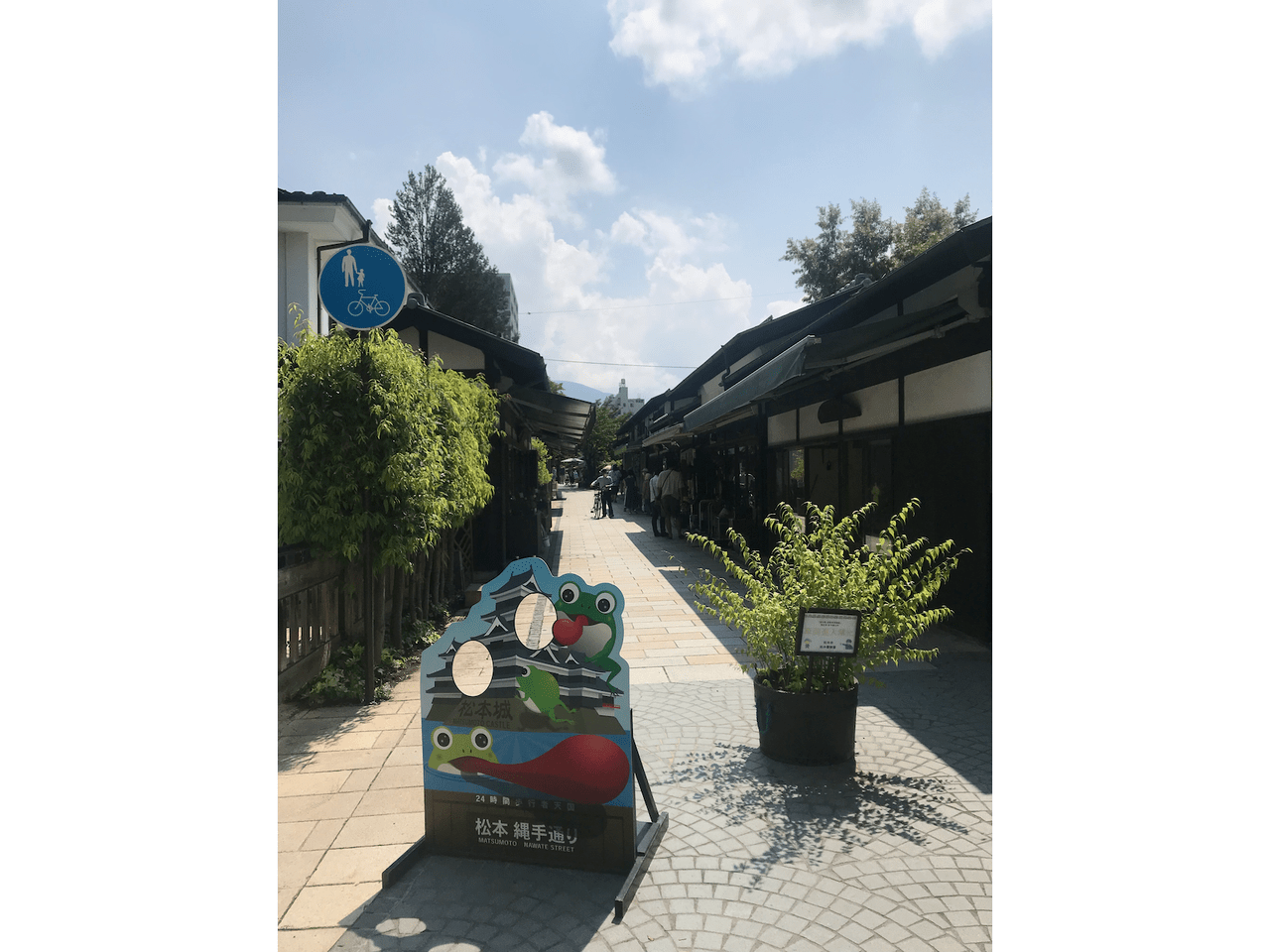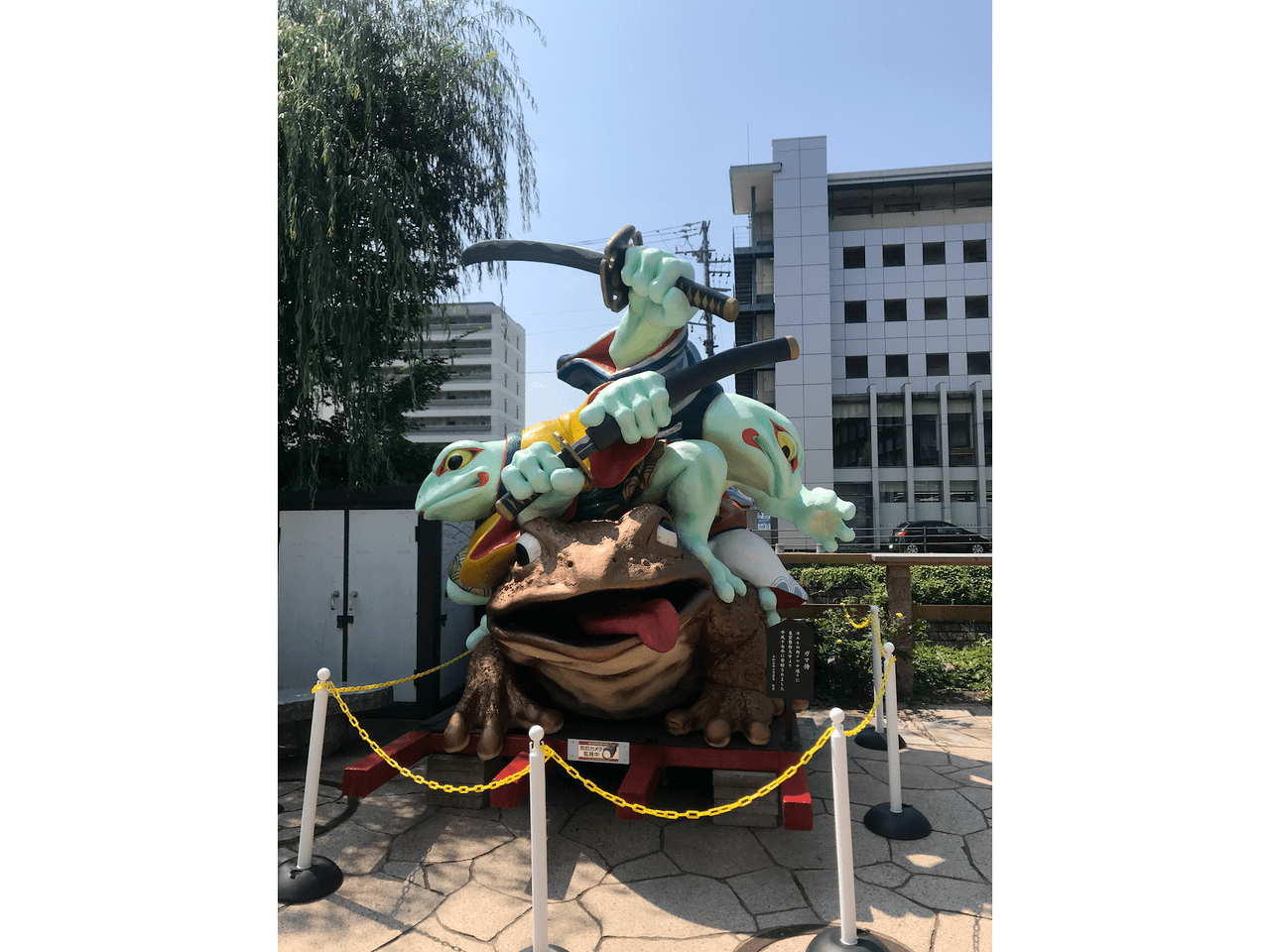 It was a nice short visit and we enjoyed the busy atmosphere of Matsumoto very much.
Azumino City
Our next stop was Azumino City, a conglomerate of different towns that is located north of Matsumoto. Azumino is located in the Azumino Plateau on the northwestern end of the Matsumoto Basin, and lies in between mountain ranges to the west and east. The scenrey is really amazing! It's called the "city of water", as countless water springs run underneath the ground, making this area an excellent place for growing Wasabi! The modern city of Azumino was established on October 1, 2005 by the merger of several small towns.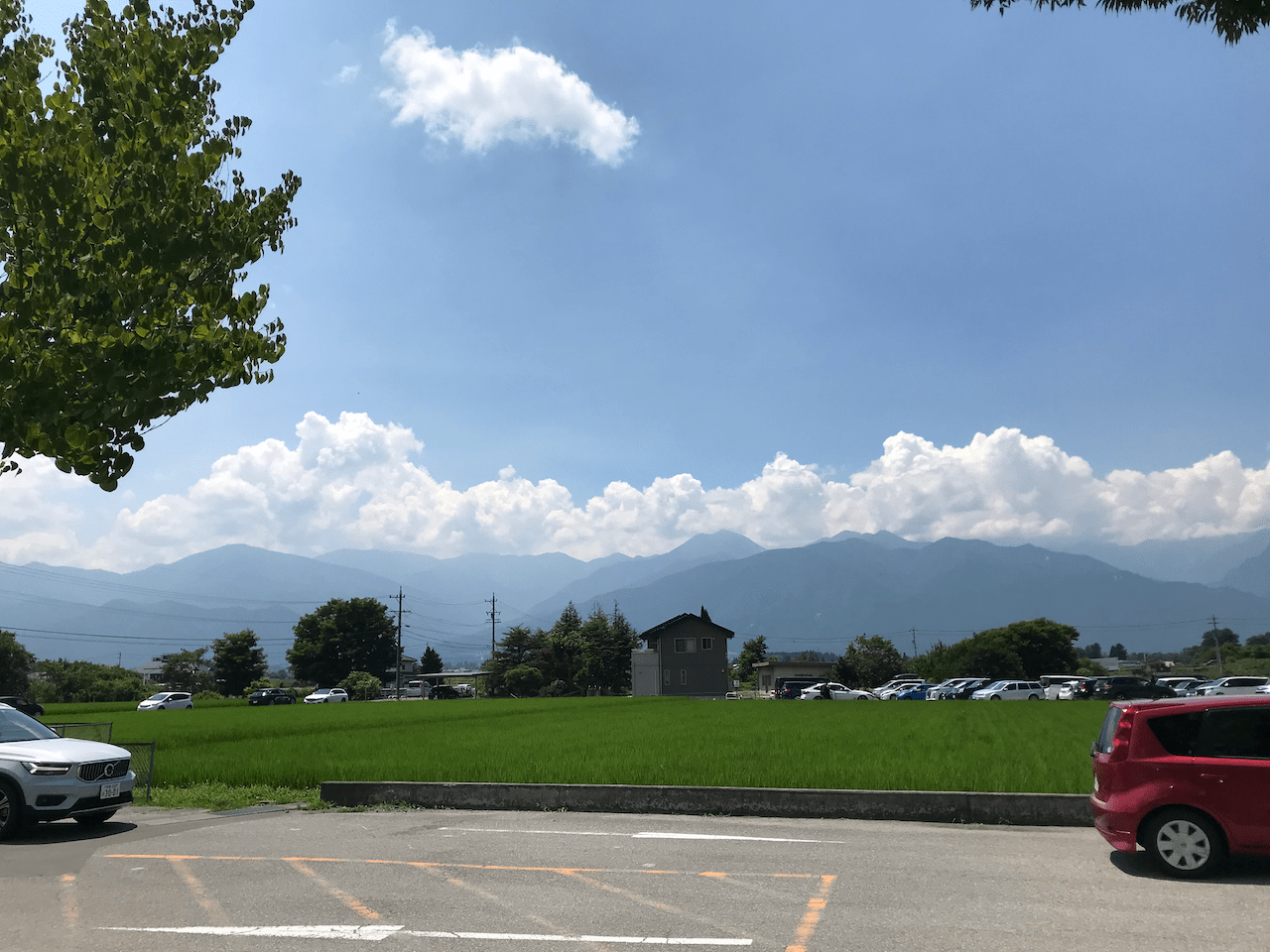 Also, the moutnain view is amazing
We first stopped at the home of my friend Sumie who showed us her new house and her cute puppy called Mayu (however, Mayu was super scared and refused to come out so I didn't take any picture).
We then drove to one of Azumino's most important sightseeing spots: the Daio Wasabi Farm. It's the largest Wasabi farm in the world which has also been actively developed for visitors. You can walk around on many beautiful trails and learn all about cultivating Wasabi. In the summer months, the Wasabi plants are covered with black tarp sheets in order to be protected from the sun rays.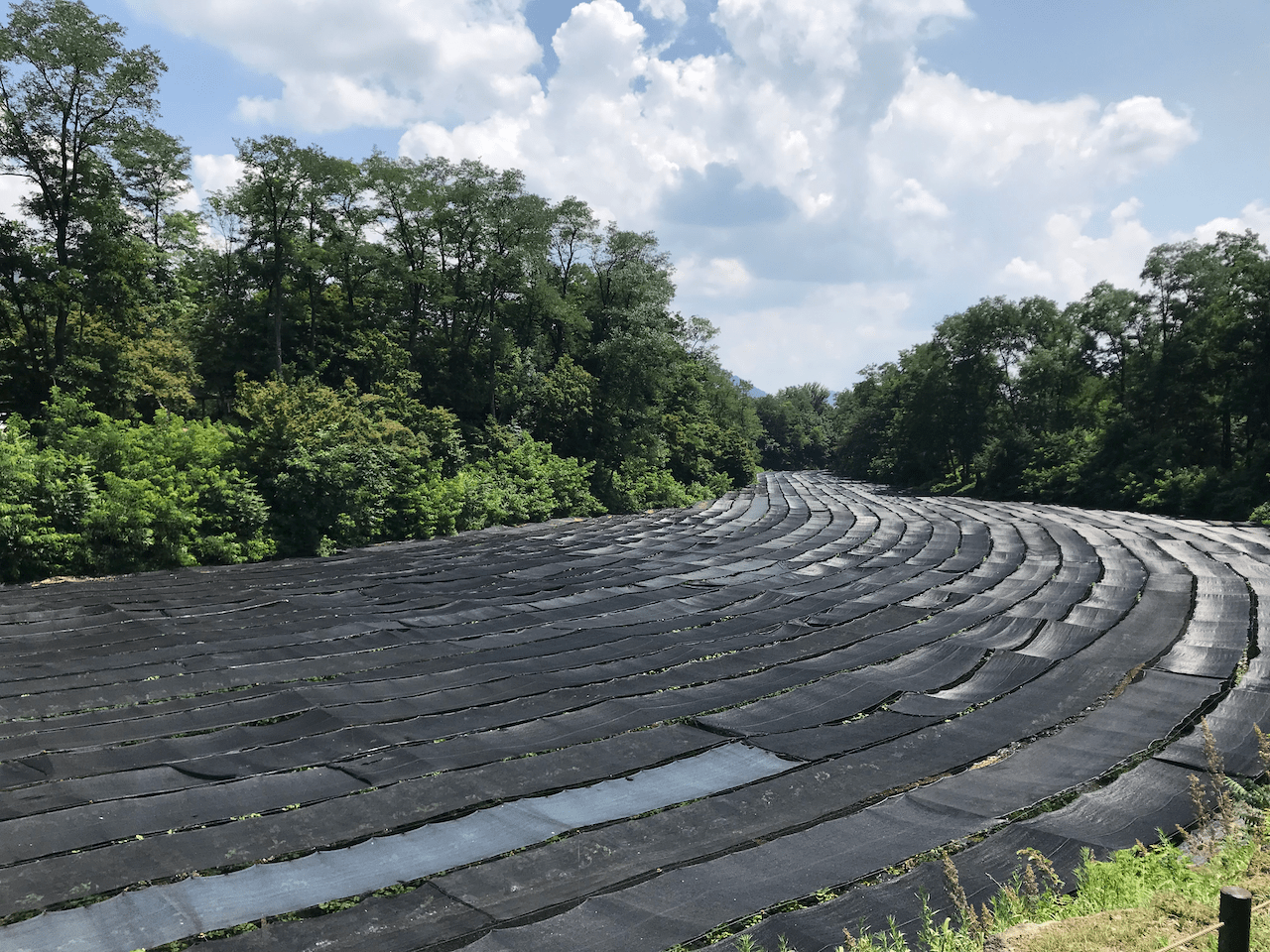 Covered Wasabi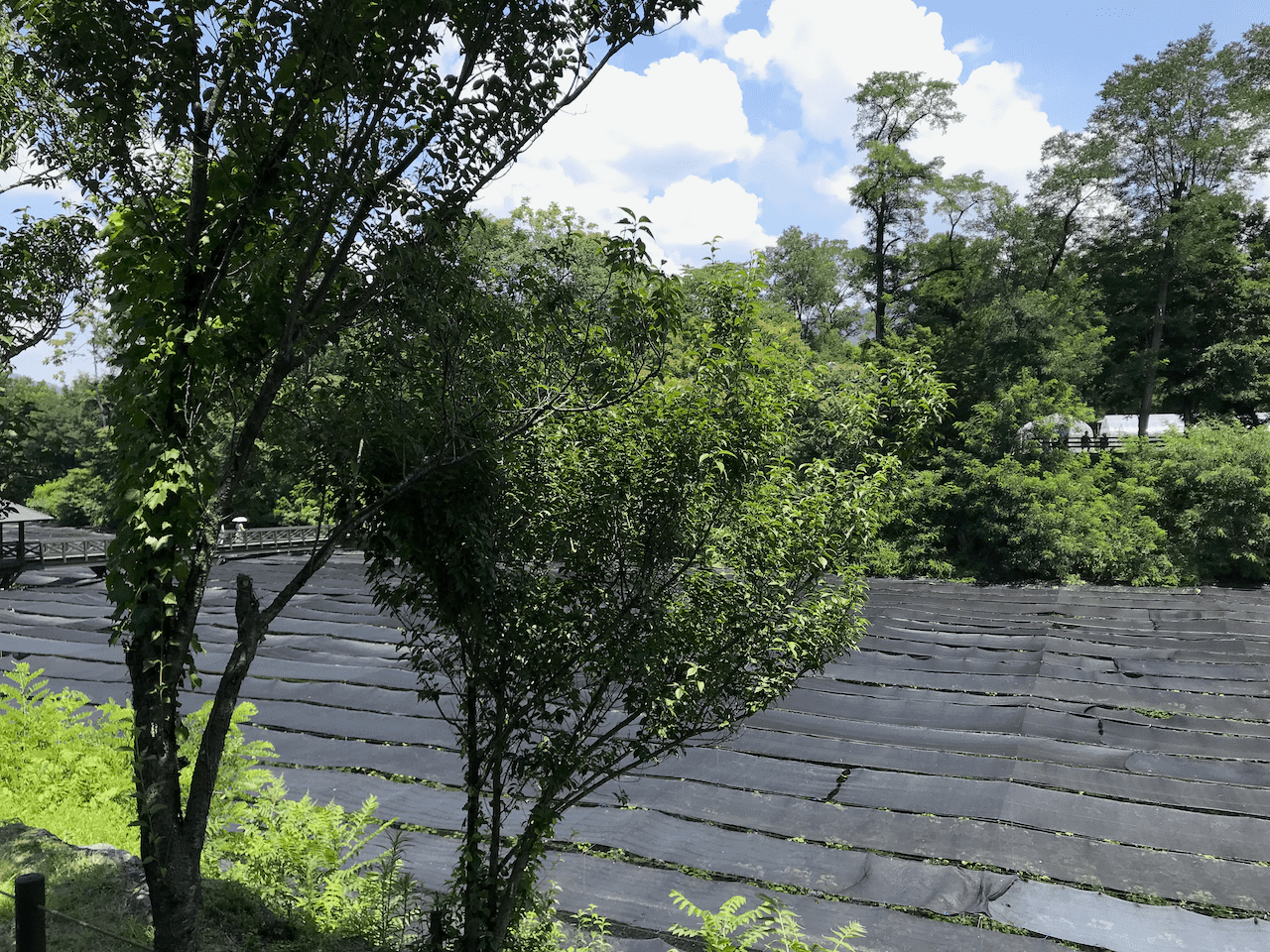 The farm also features many shops and restaurants. We bought some original Wasabi roots and a special wooden tool that you use to gain your own, fresh Wasabi paste.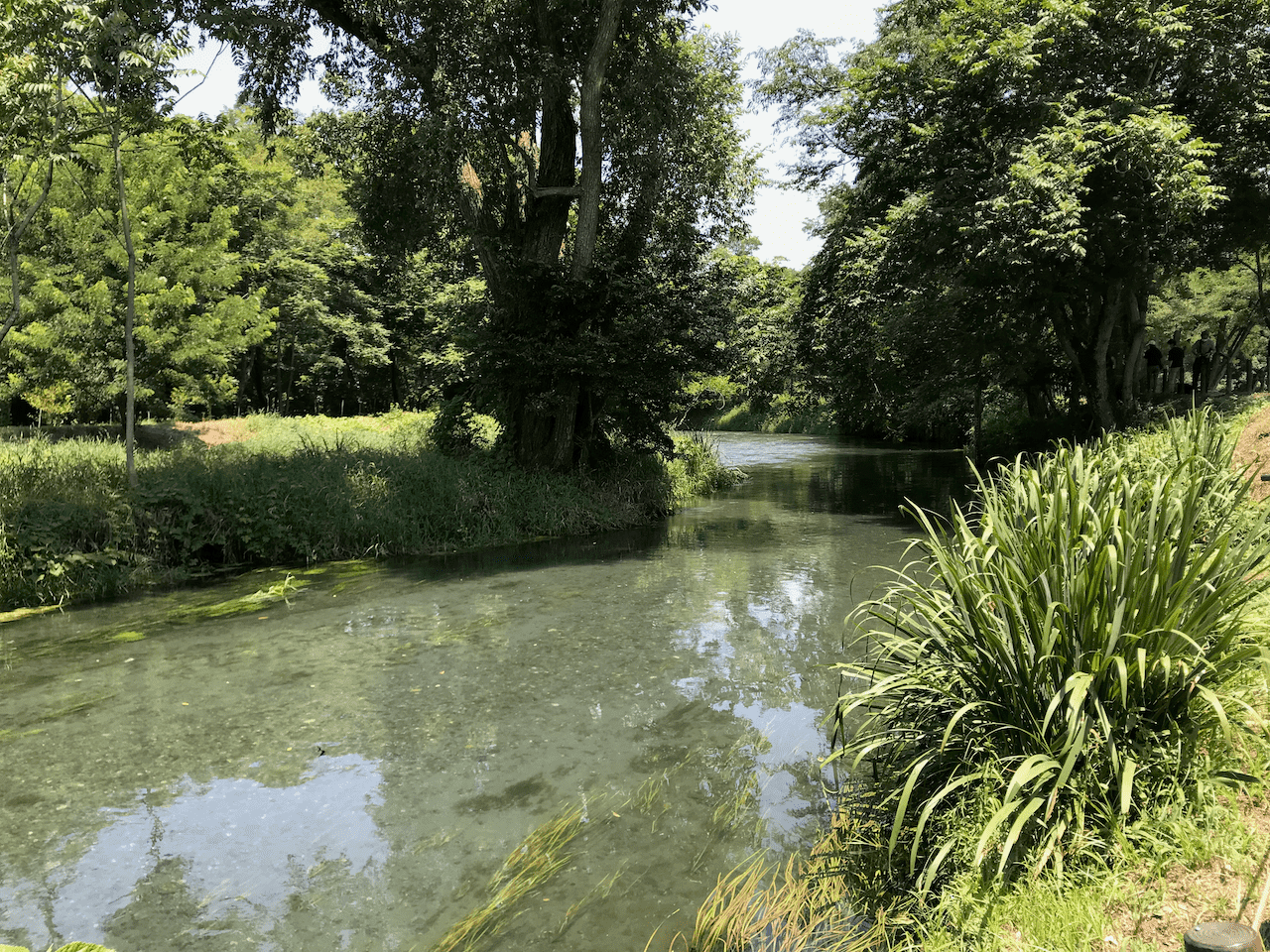 Fresh and cold spring water is the key element of growing high quality wasabi roots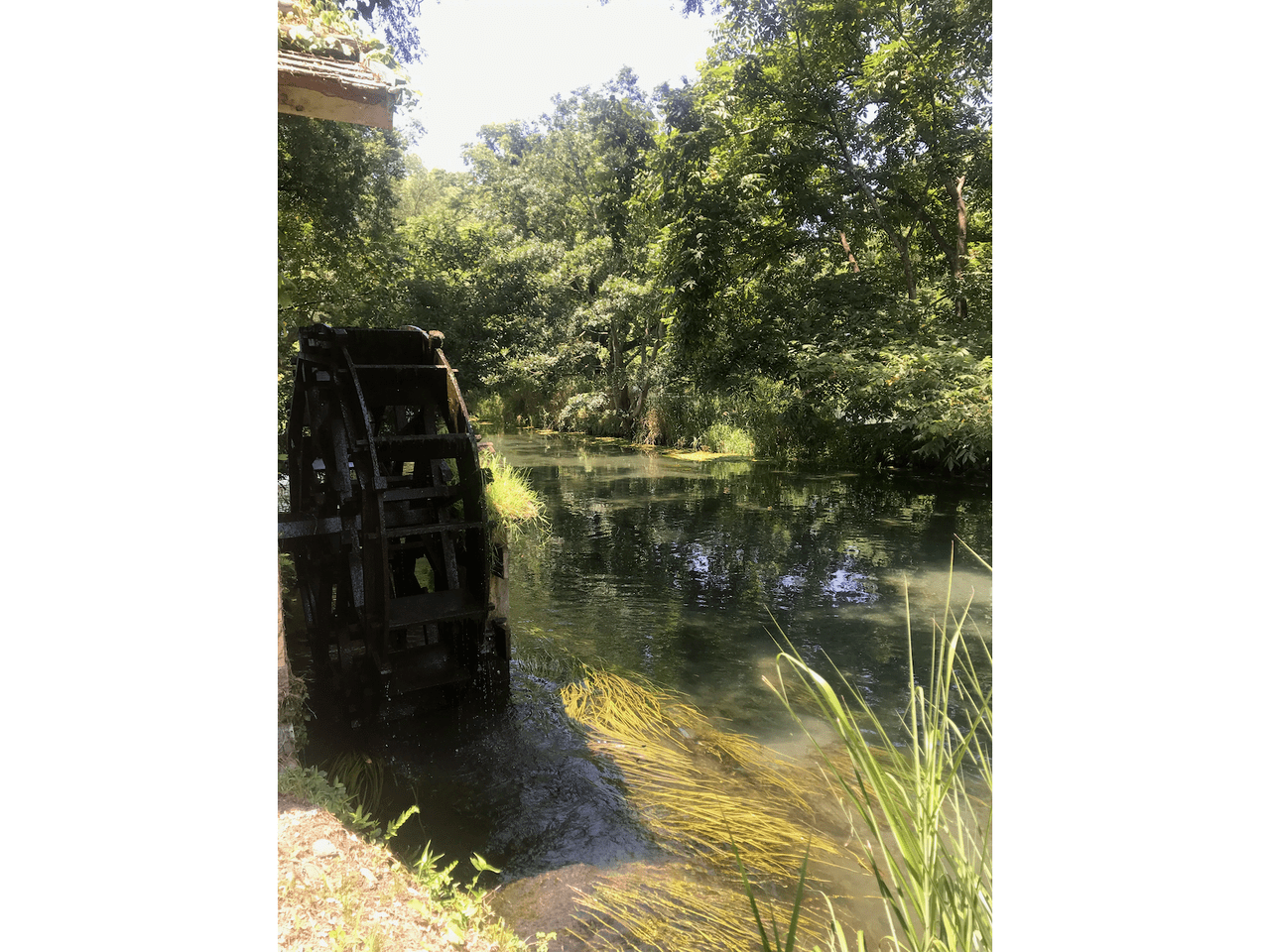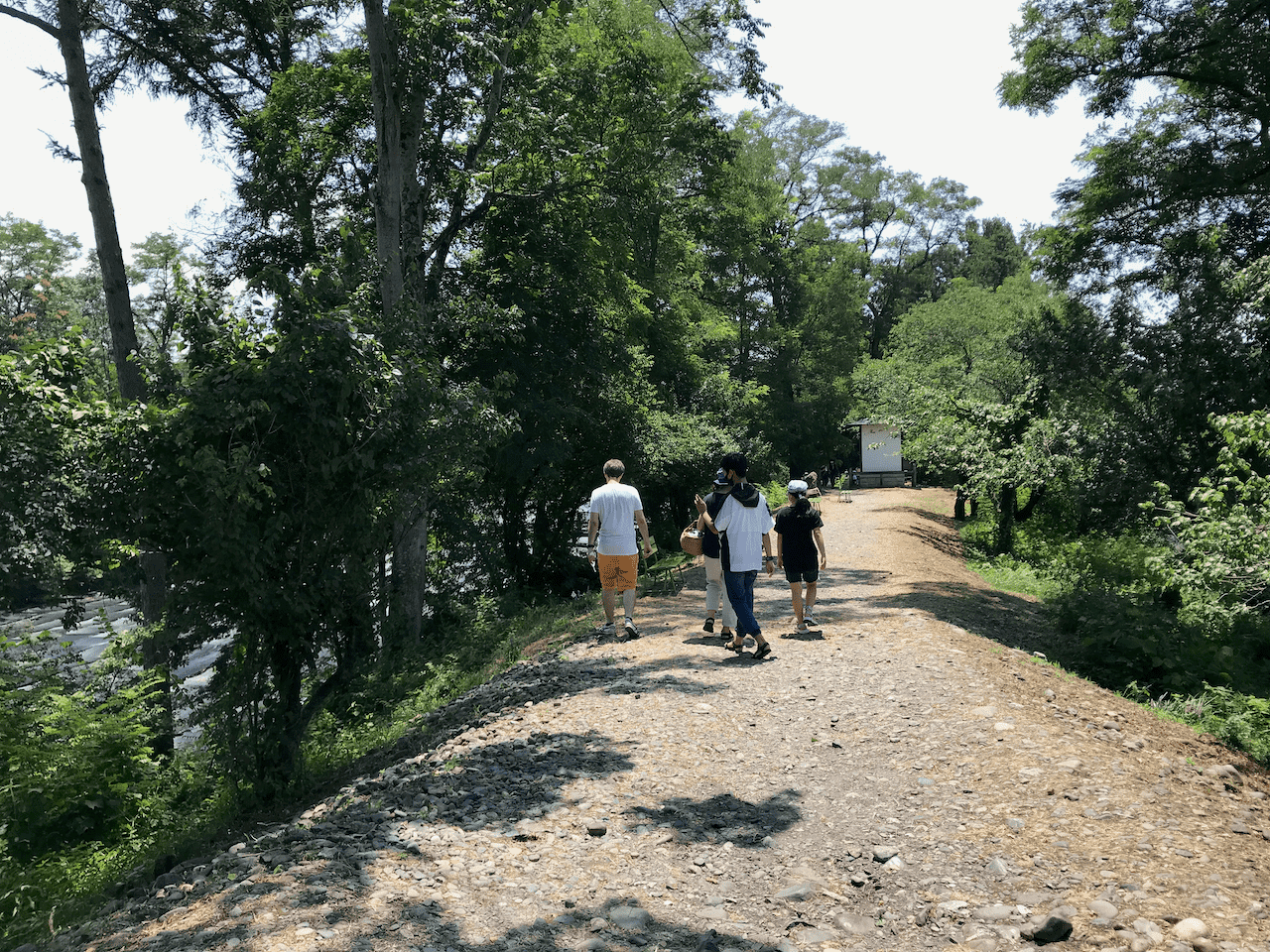 There are many trails that lead you around the huge area
Afterwards, we visited Sumie's parents who live in a beautiful traditional Japanese house on the countryside.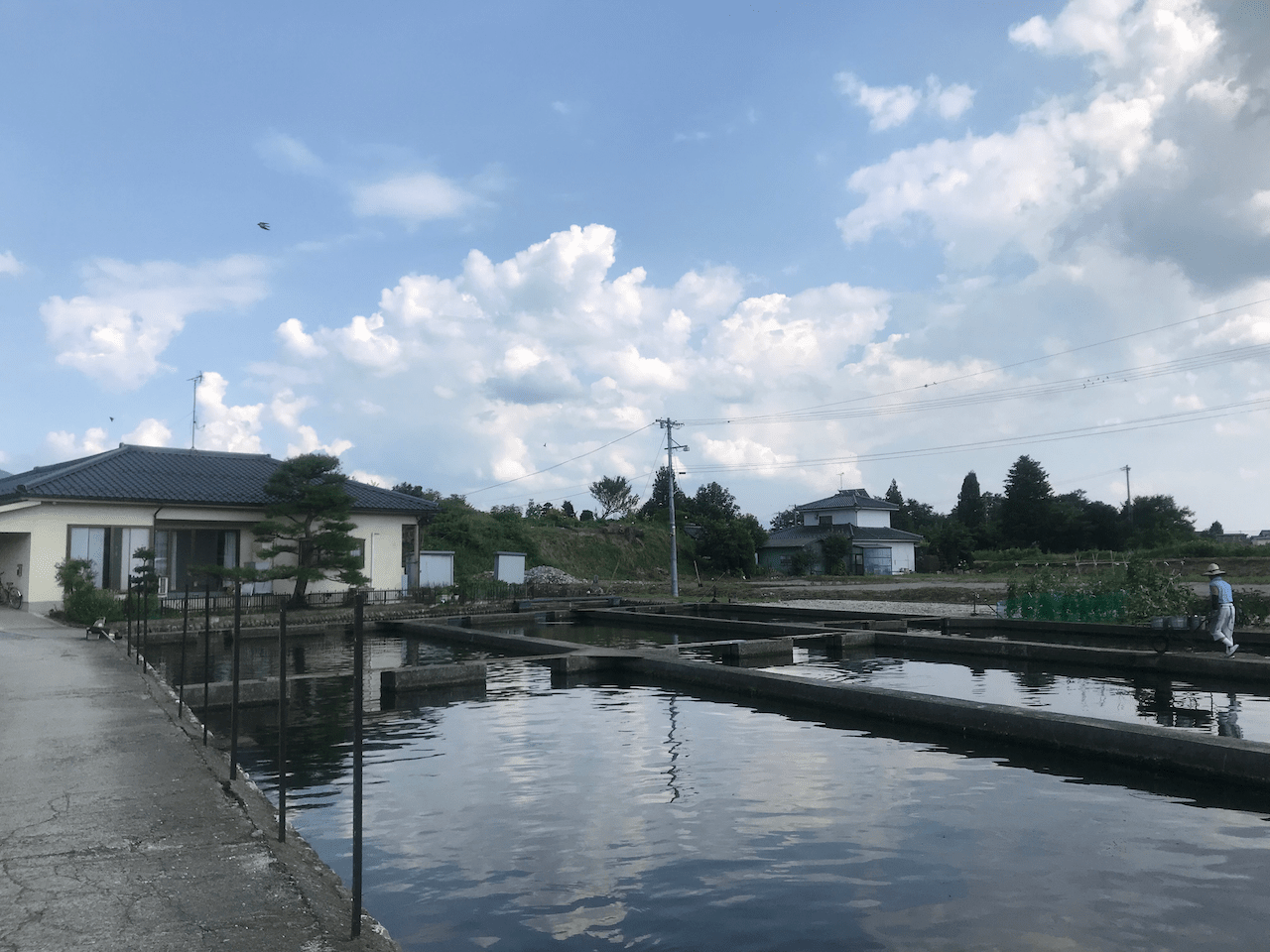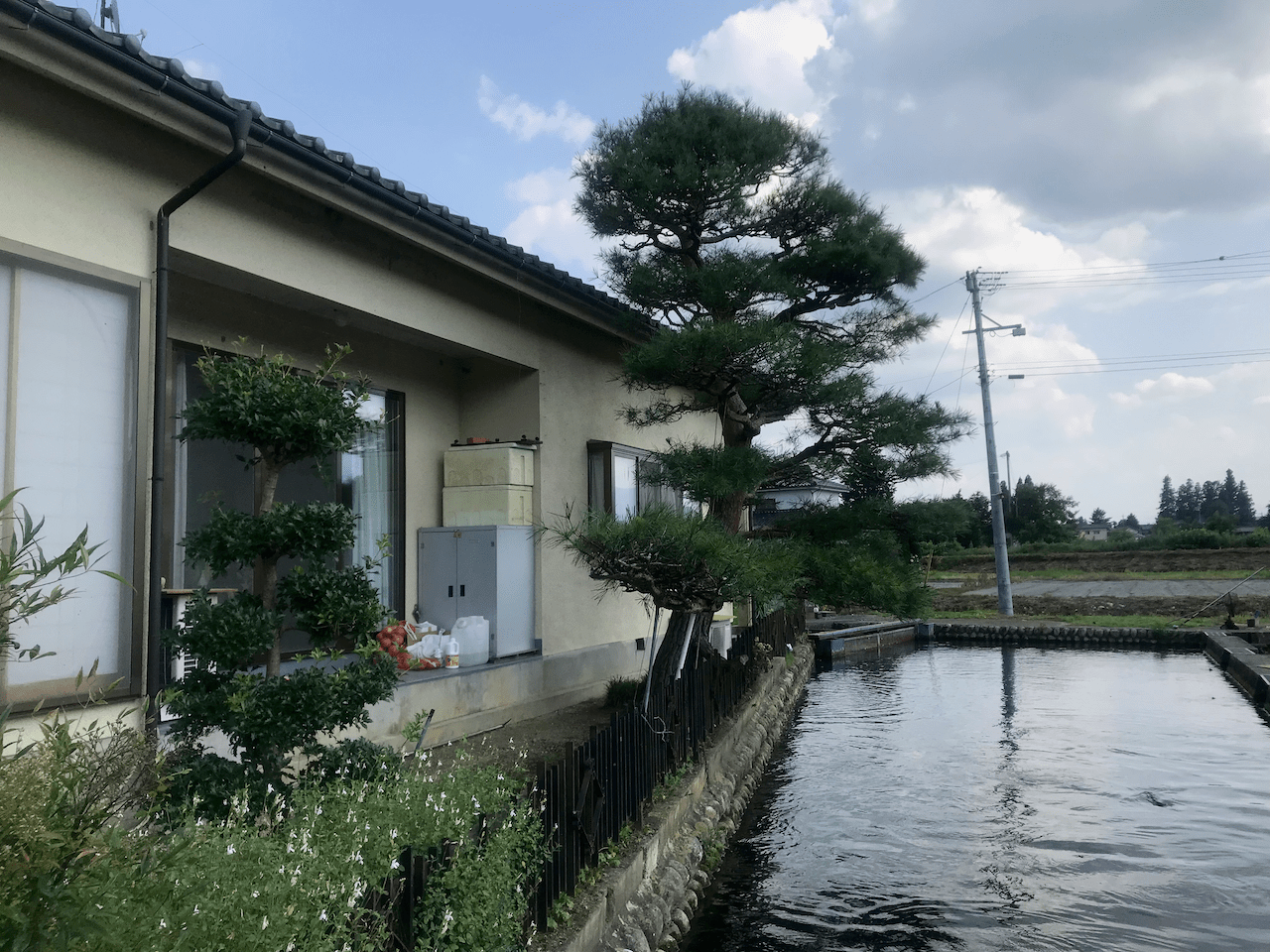 Her family owns a fish farm and we got the chance to watch her farther feed the fish and learn all about this hard work.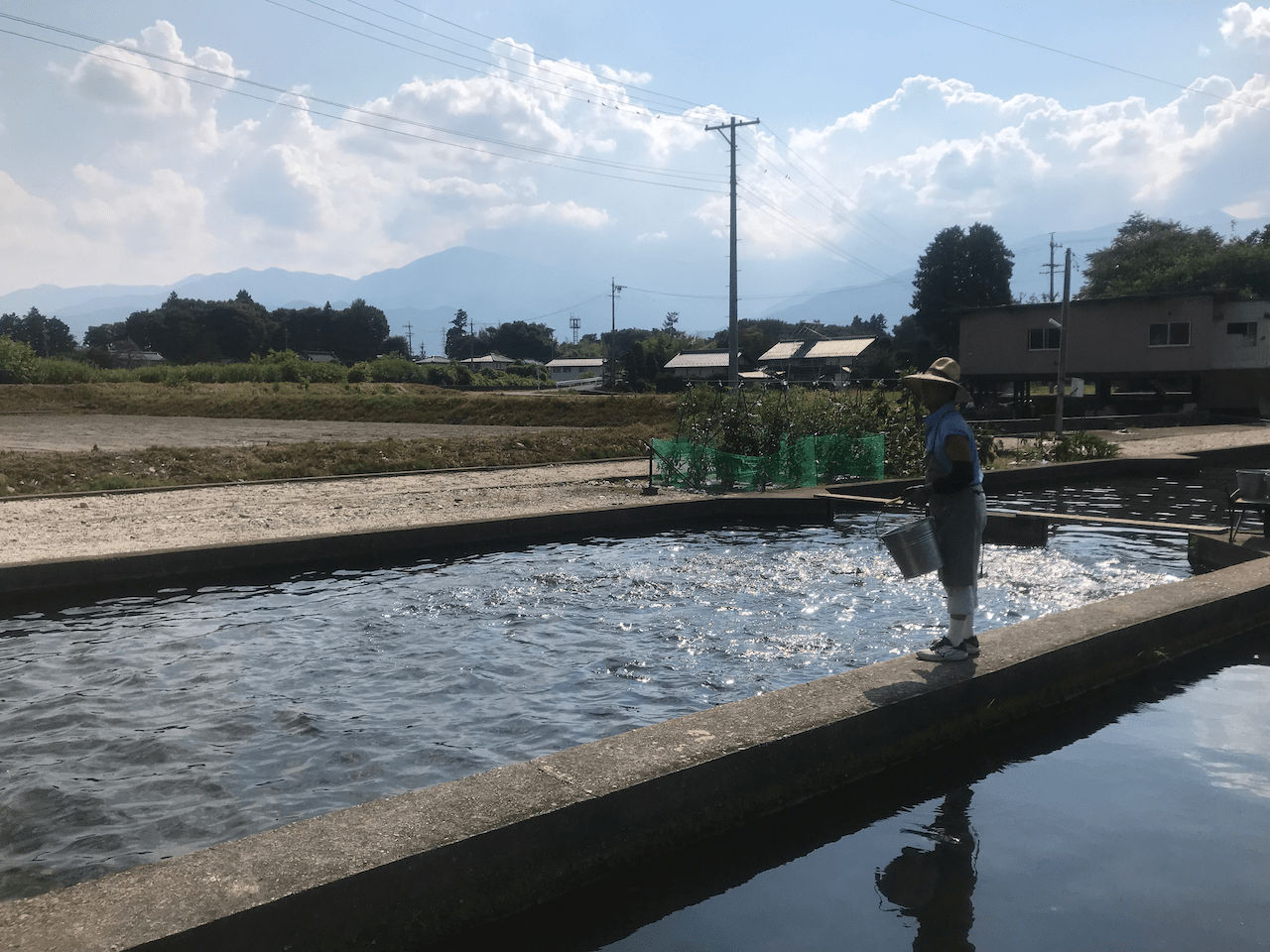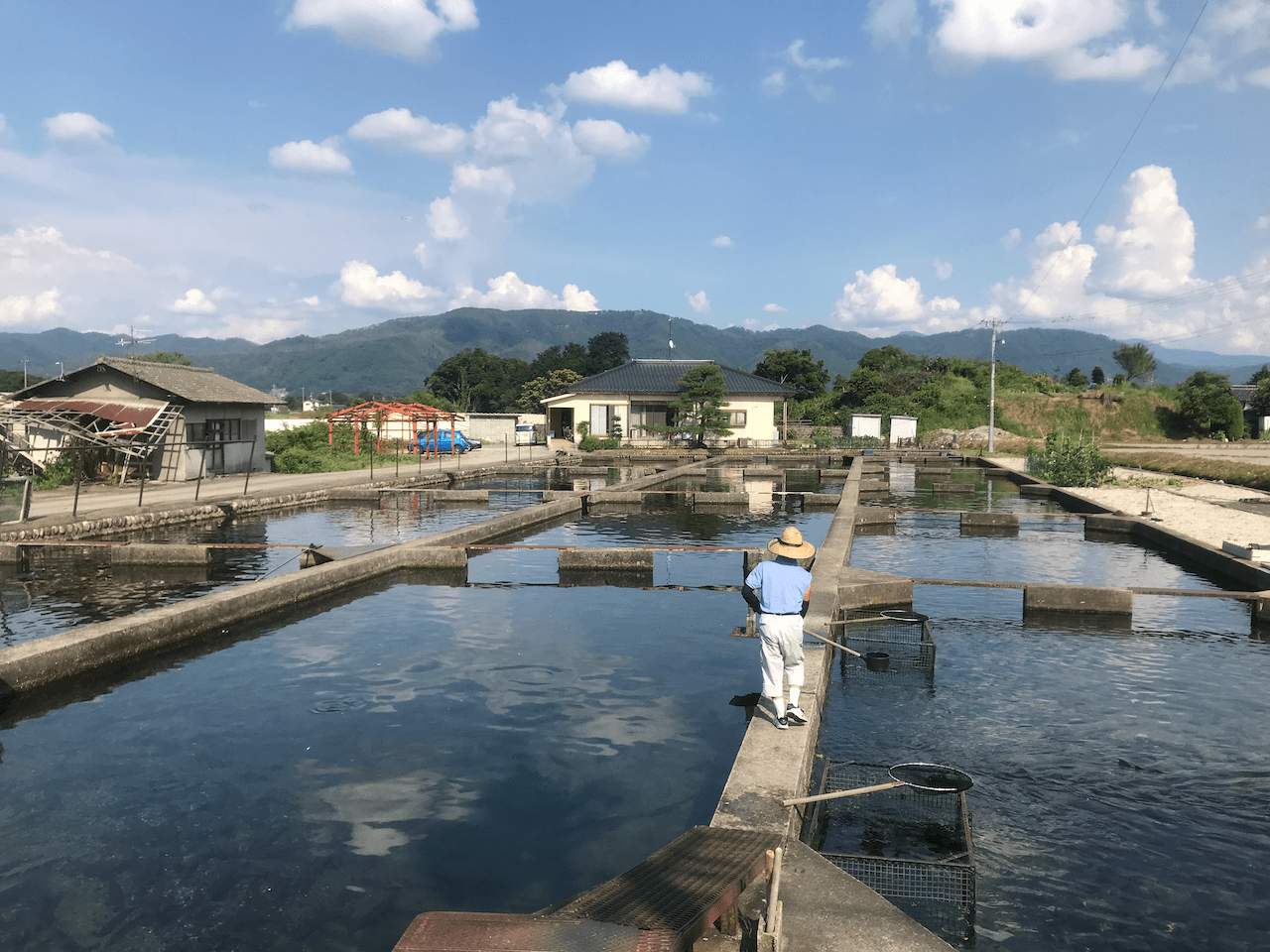 Feeding the salmon
Her family was really kind and welcoming, not only giving us lots of fresh vegetables and fish, but also inviting us to stay with them overnight the next time. We enjoyed our stay a lot and were really sad that we had to return to Kanazawa.
On our drive back, we passed Hakuba village where we enjoyed our ski trip some months ago and stopped at a roadside station in the middle of a nice valley.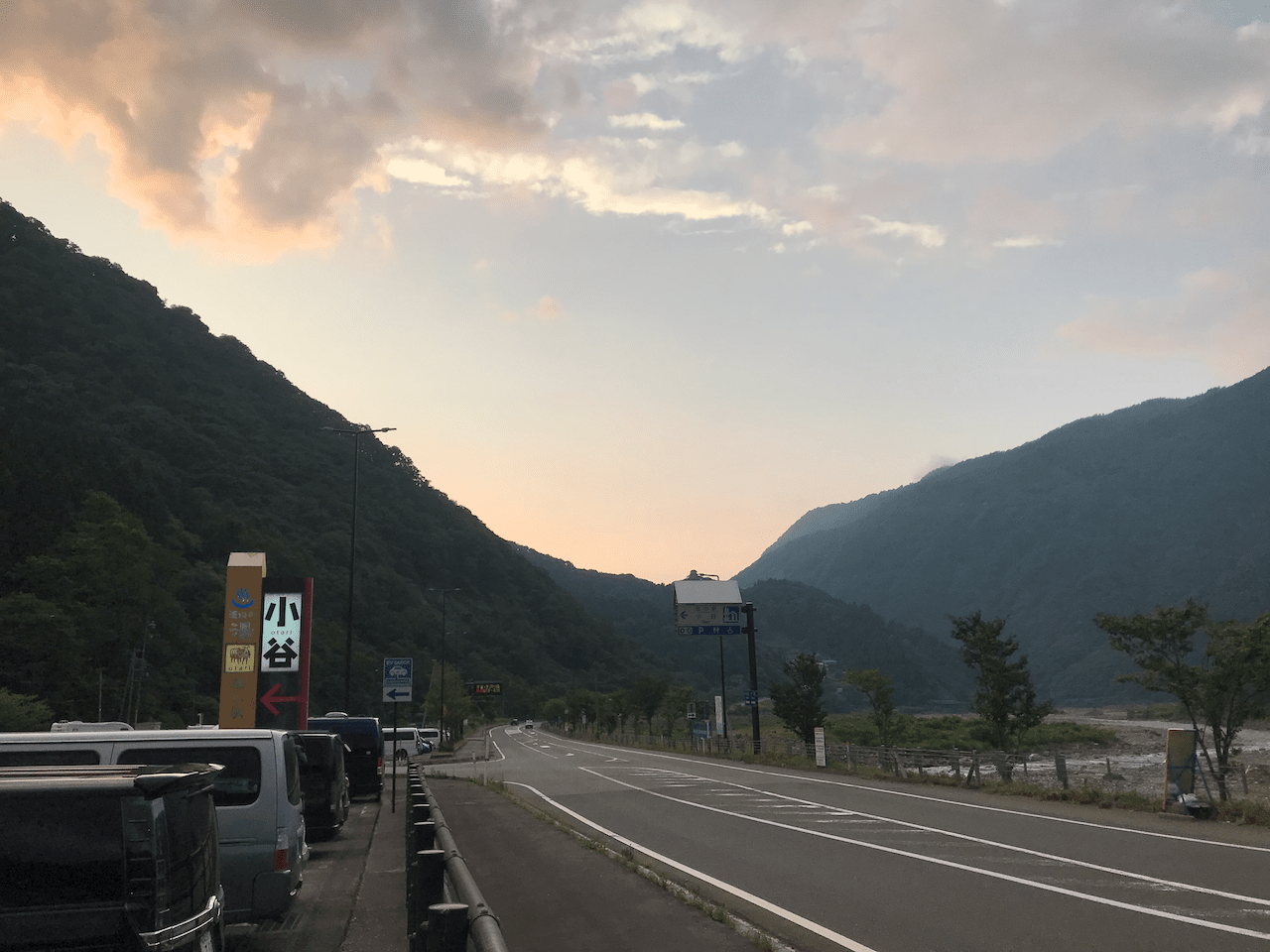 Very mild evening
The rest of the way went smoothly, we watched a beautiful sunset and talked a lot about our adventures on this two day trip. A perfect escape from the summer heat! Once again, we are amazed by the beauty of Japan's nature.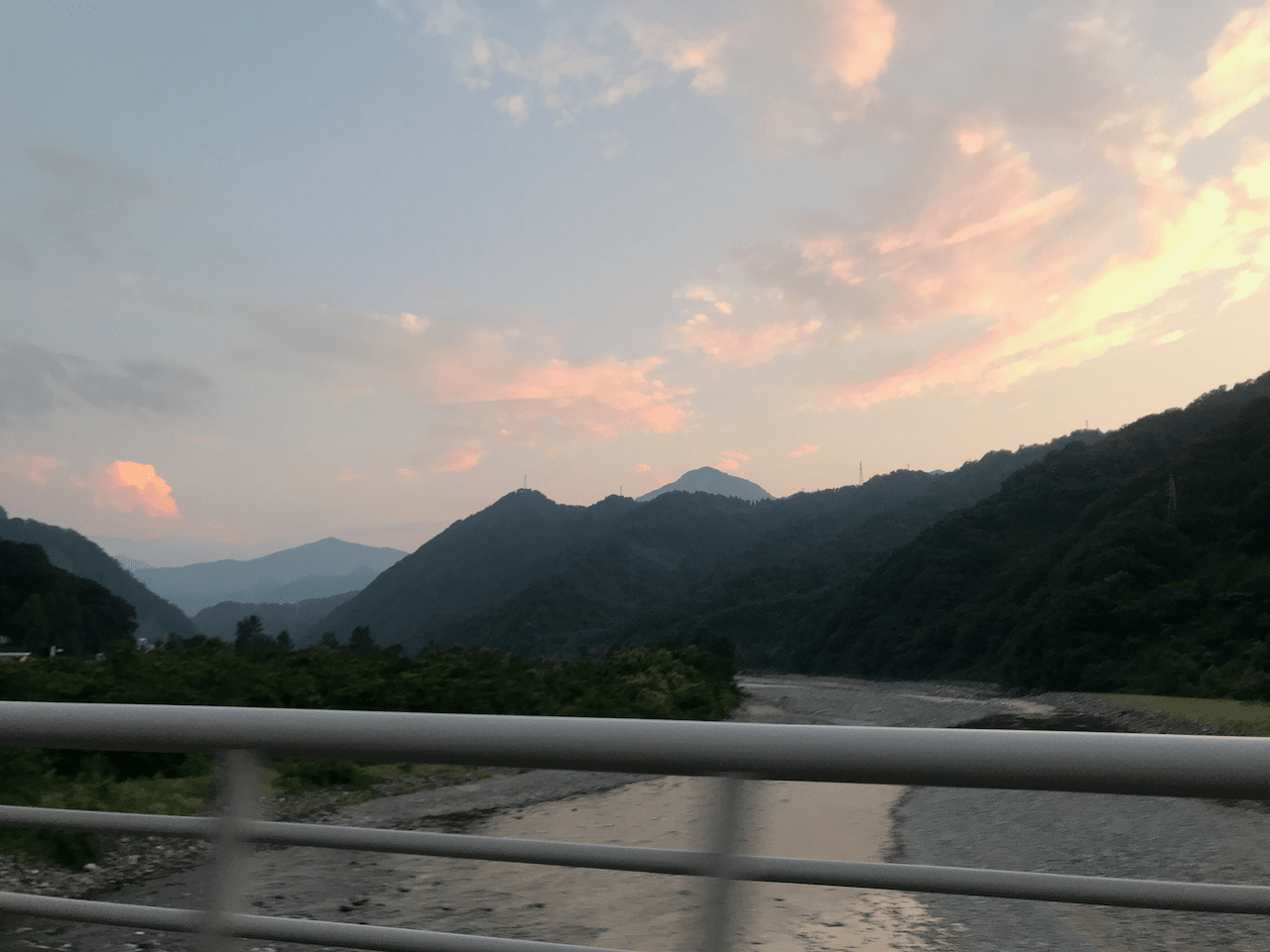 Up Next
Next time, read more about our slow life in summer - not only the intense heat but also the high Covid cases are making sure that we feel quite limited in our activities. Many locations have closed down again and as it's crazy hot, you cannot go outside for long. Also, big decisions are made and new plans are set in motion! It's a really exciting time. Follow us on Instagram for more pictures and stay healthy!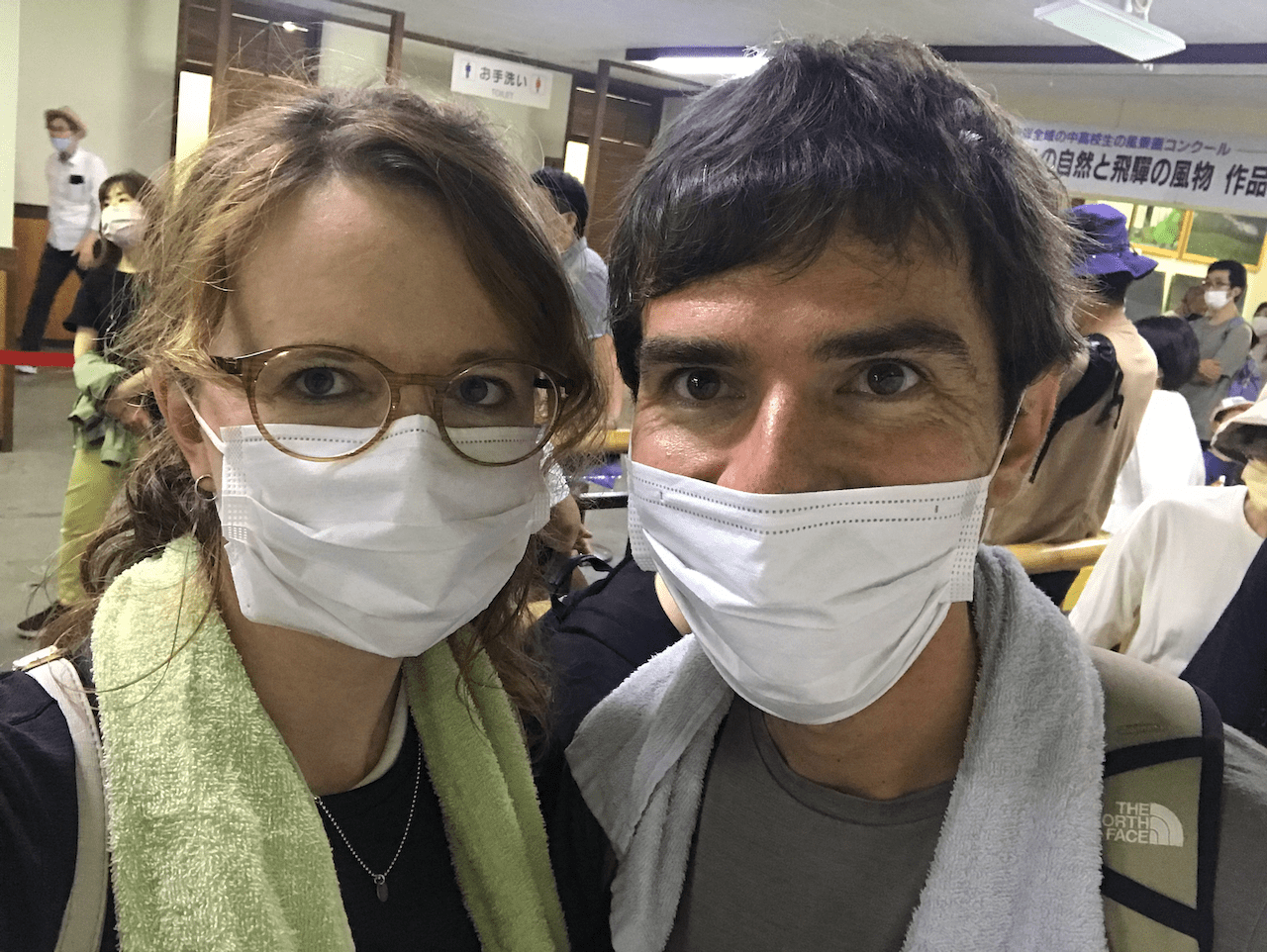 Glad that we could made this small trip