Hello everyone, we hope you enjoyed some quiet Christmas and New Year's holidays, despite the difficult situation and the restrictions that are in place. We also had some quiet days in Japan and took some time out to reflect on the past year and what has all happened (or not happened) to us. In this post however, I am not going to talk about our Christmas but give you a short update on our weeks before Christmas that we spent in Kanazawa. There were a lot less trips than in the fall season and the days also turned cooler and cooler. Winter has arrived and so far, we are dealing with the icy rain, the hail and the thunder storms quite well (I think).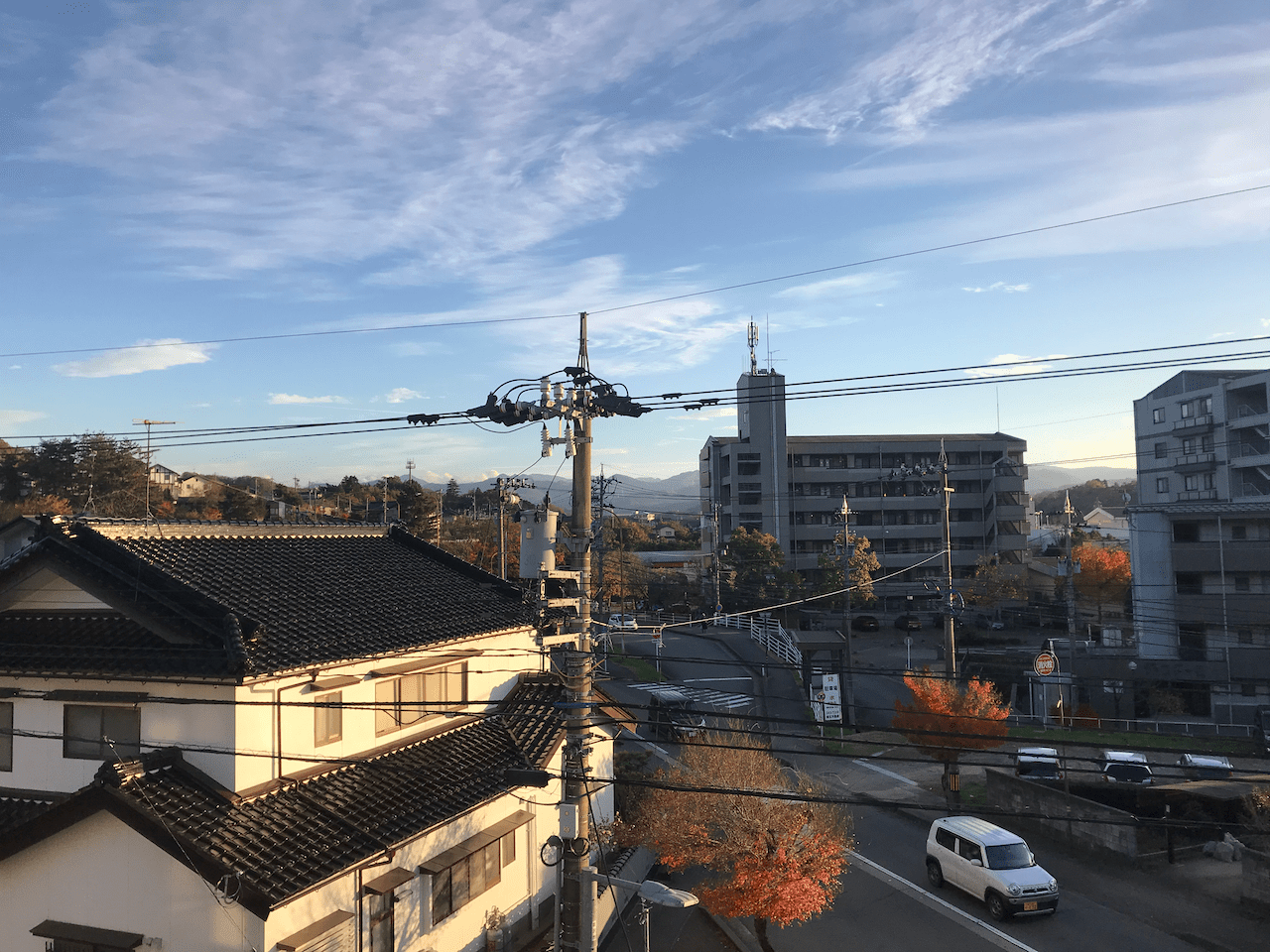 Some days were like this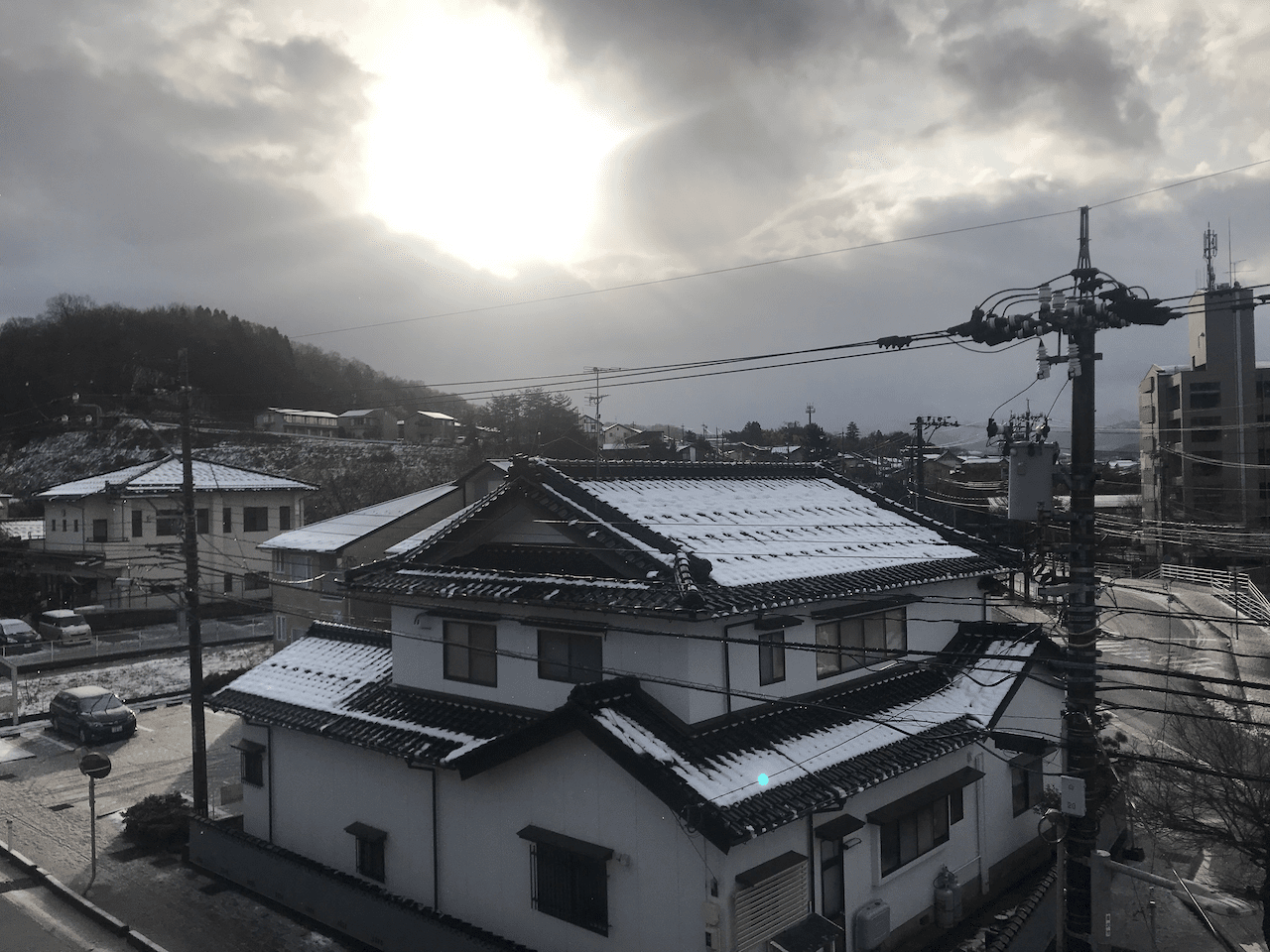 But others like this
Driving in Japan: a new Japan experience
I've never talked about driving because we simply didn't manage to convert our driving licenses to a Japanese license and weren't sure if would ever do it. As it turns out, Germany is one of the few nations where you don't even have to pass a test to that. You only have to survive two very long and buerocratic visits at the driving center to get your new documents and then you can finally hit the road. Niklas did exactly that (with the help of his boss) in November and we even managed to find a car sharing service close to our house, so we suddenly were able to rent a car and drive around! Very exciting.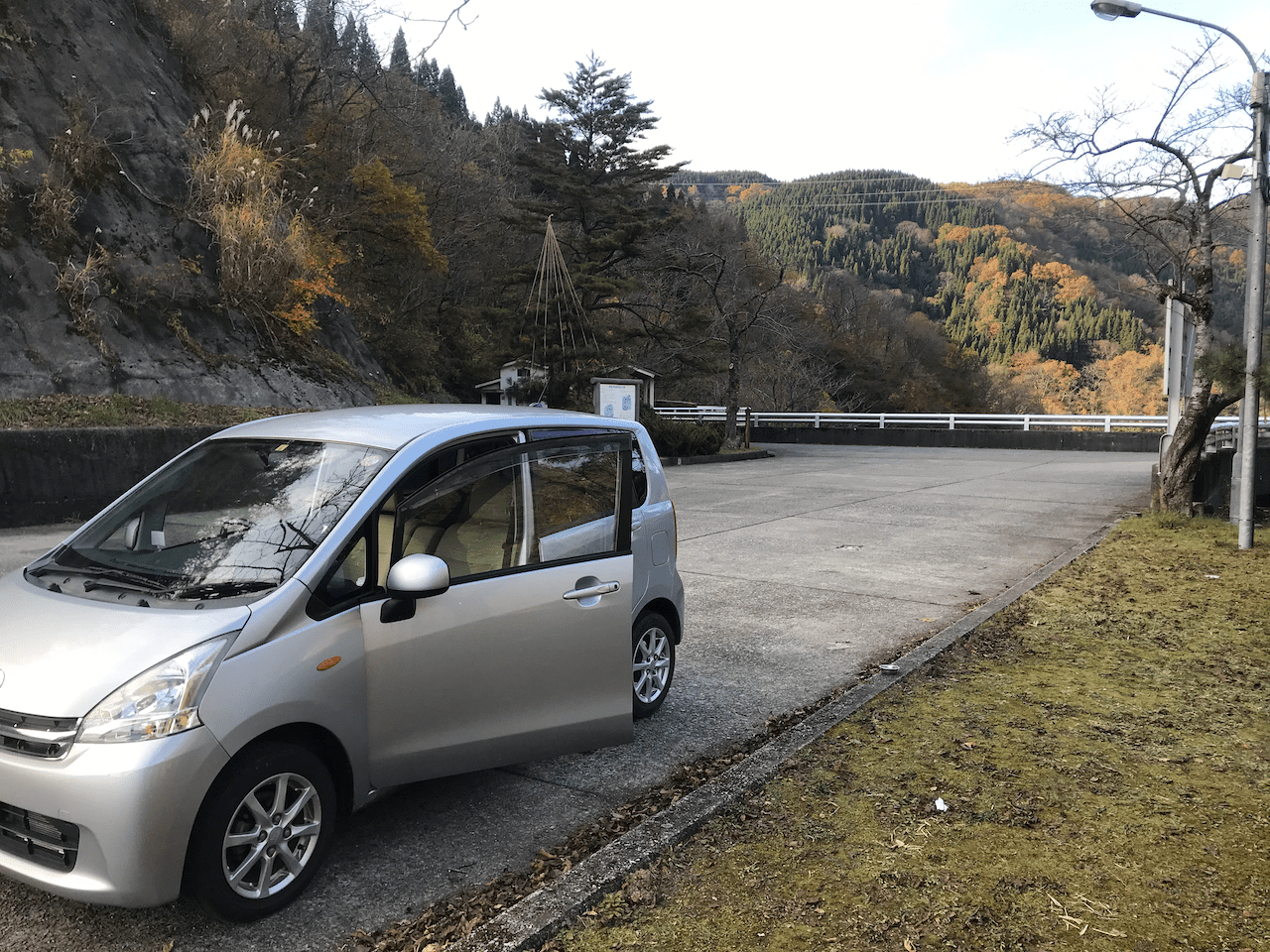 One of the cars we can rent. It's a typical Japanese car!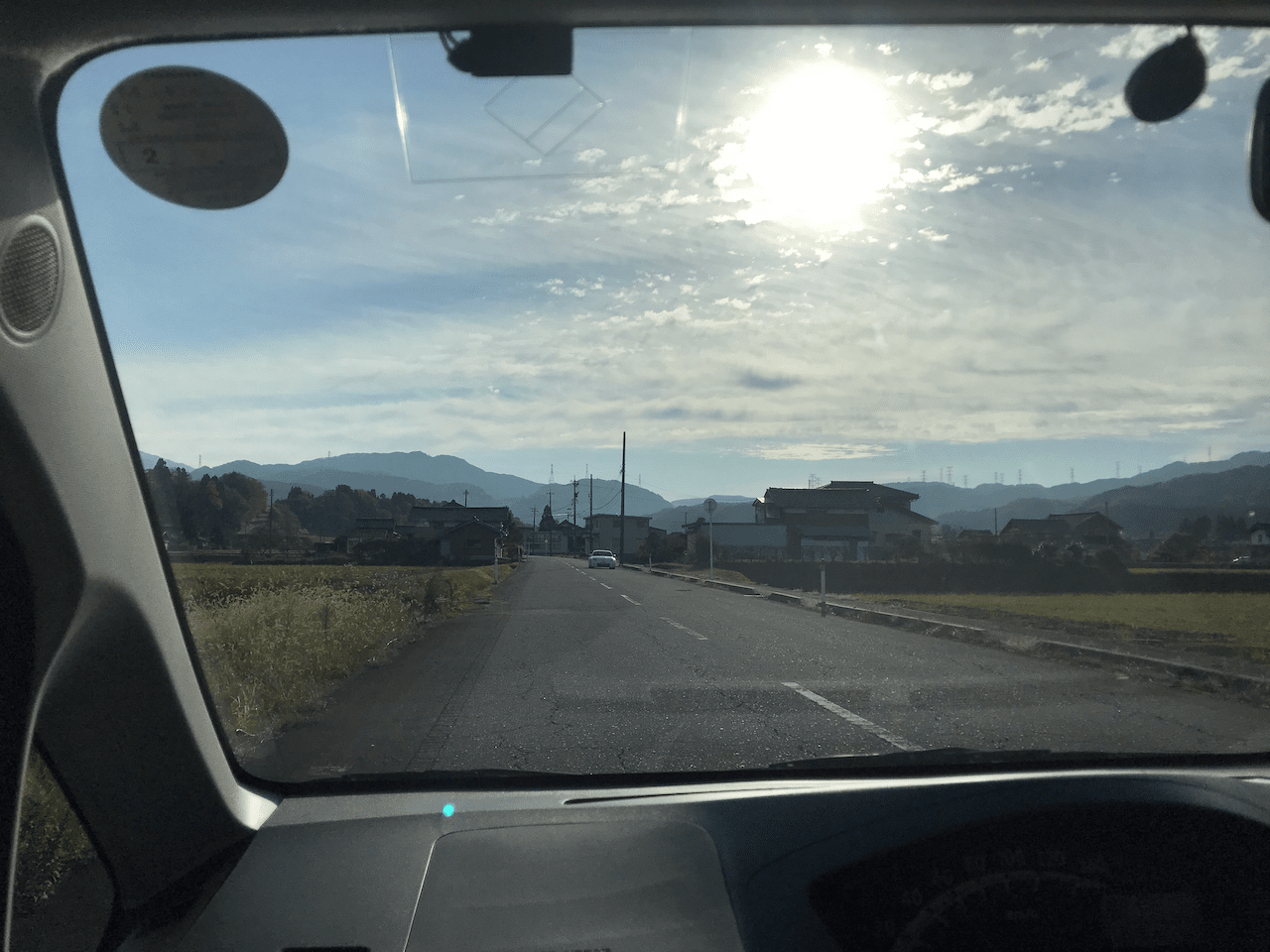 As you might now, in Japan you drive on the left side. So after some adjustment, Niklas was used to the new rules and to the different car so we could do longer day trips in the area.
On one day, we drove up towards the Hakusan area and had lunch in Tsurugi, a small town that belongs to the city of Hakusan and is located already in the mountains of the national park.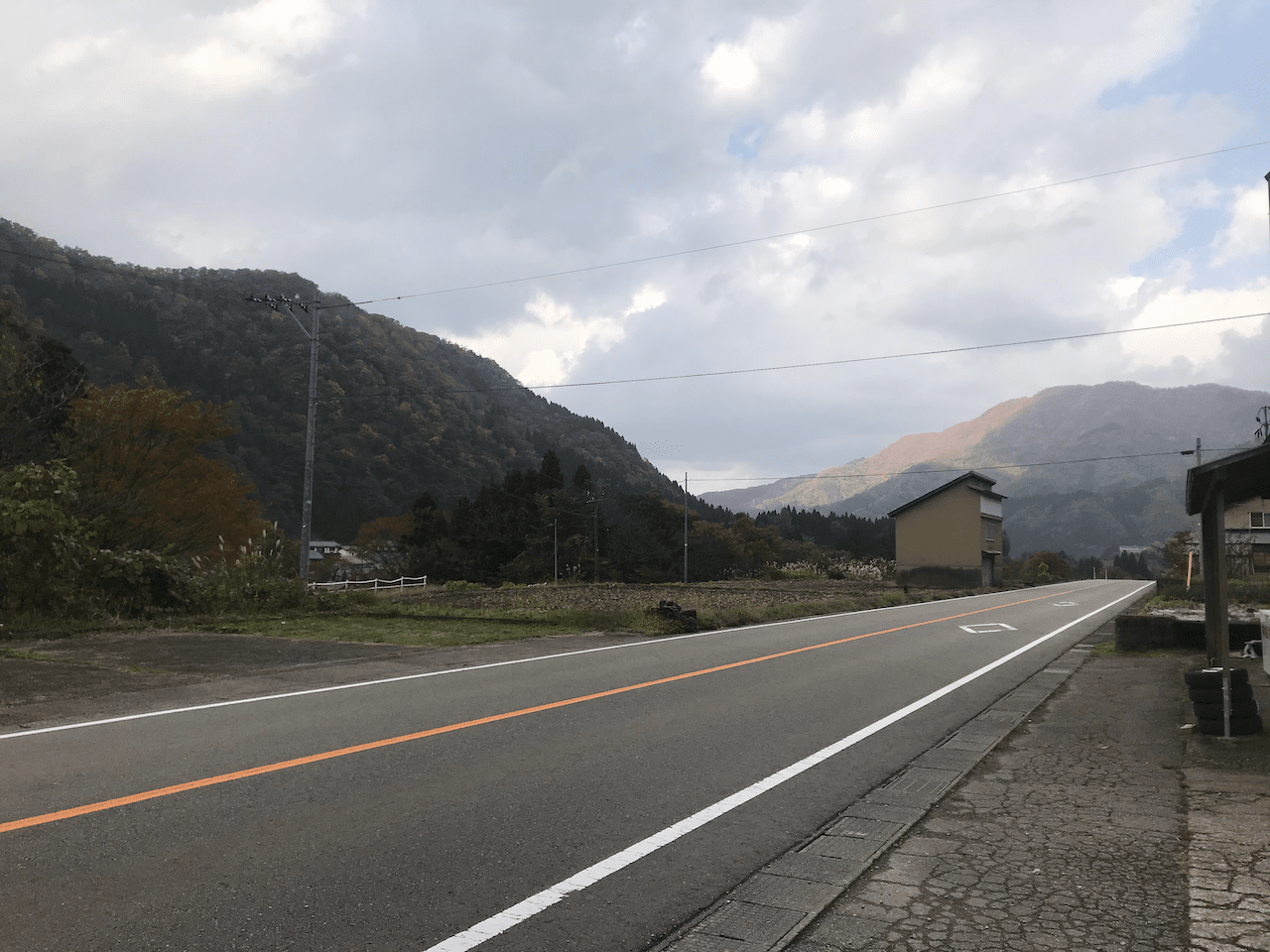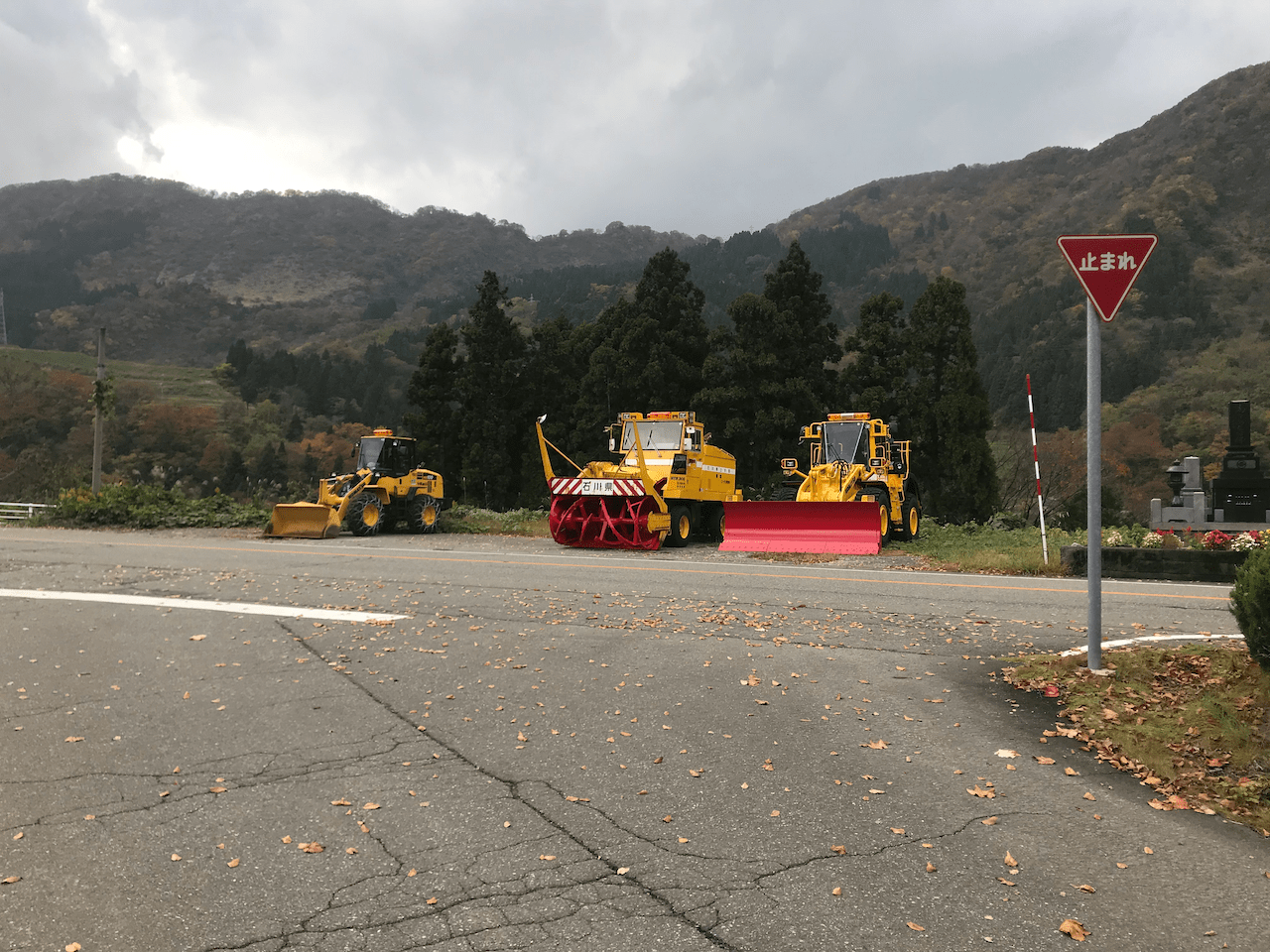 Those big snow cars were placed everywhere along this road - a foreshadowing of the upcoming winter?
Together with our German friend Irene, we visited a sheep farmer afterwards who allowed us to feed his (rather aggressive and fat) sheep while telling us all about his plans for the next year.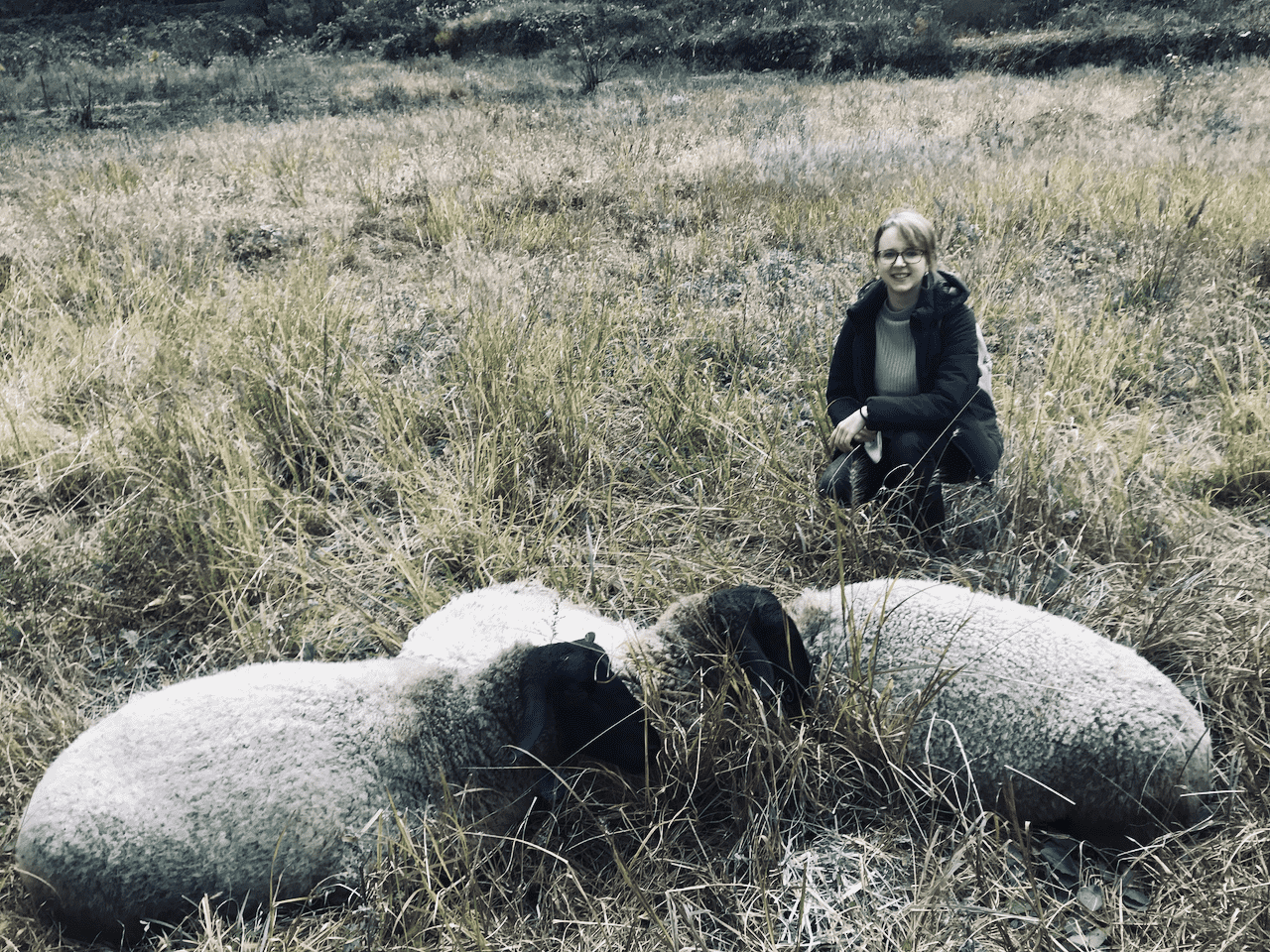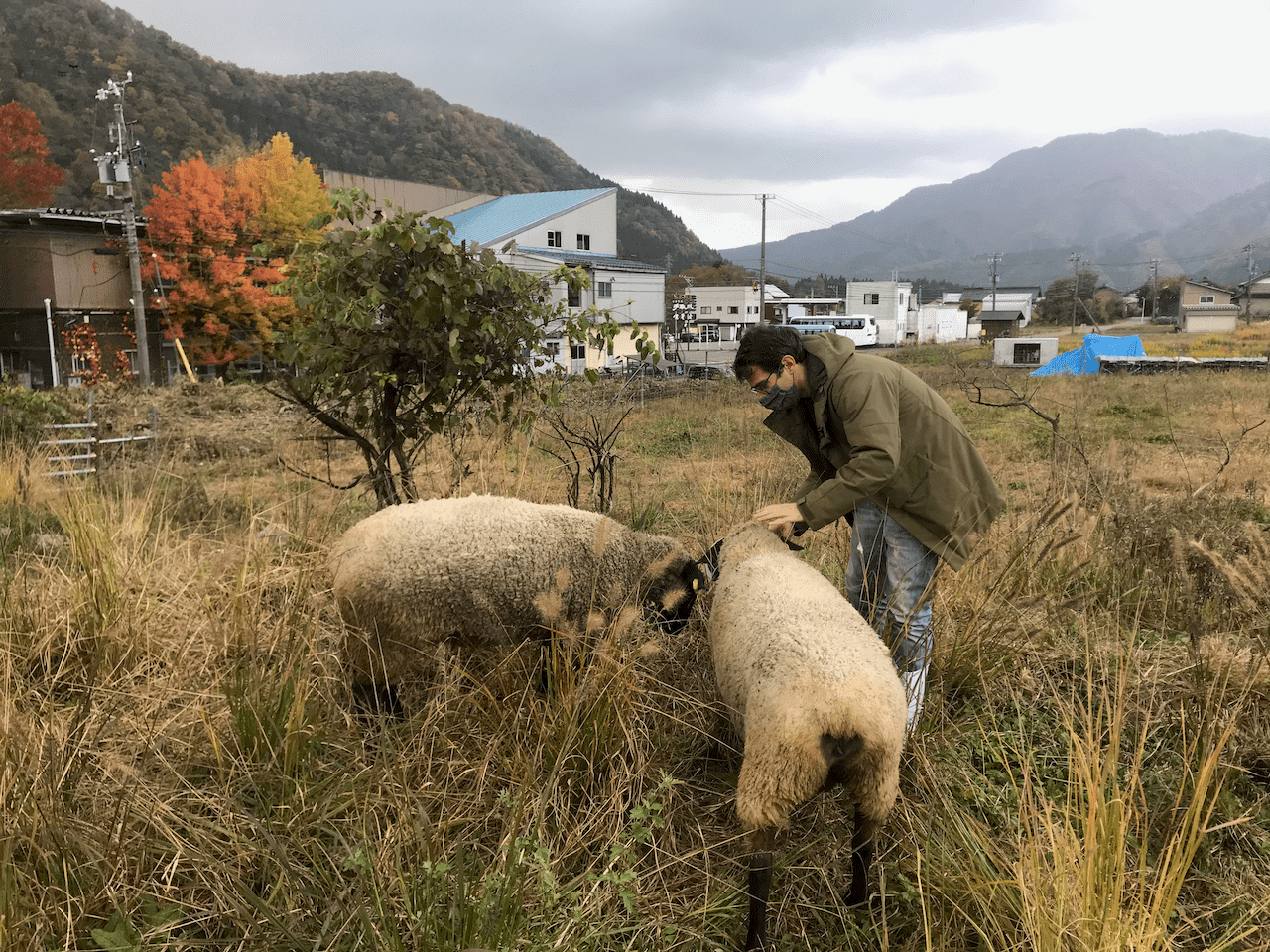 He also owns a mushroom producing plant and was happy to show us around. It was very interesting but also ver strange - I've never seen such a place and I had the impression that this could be a good place for a scary movie. :D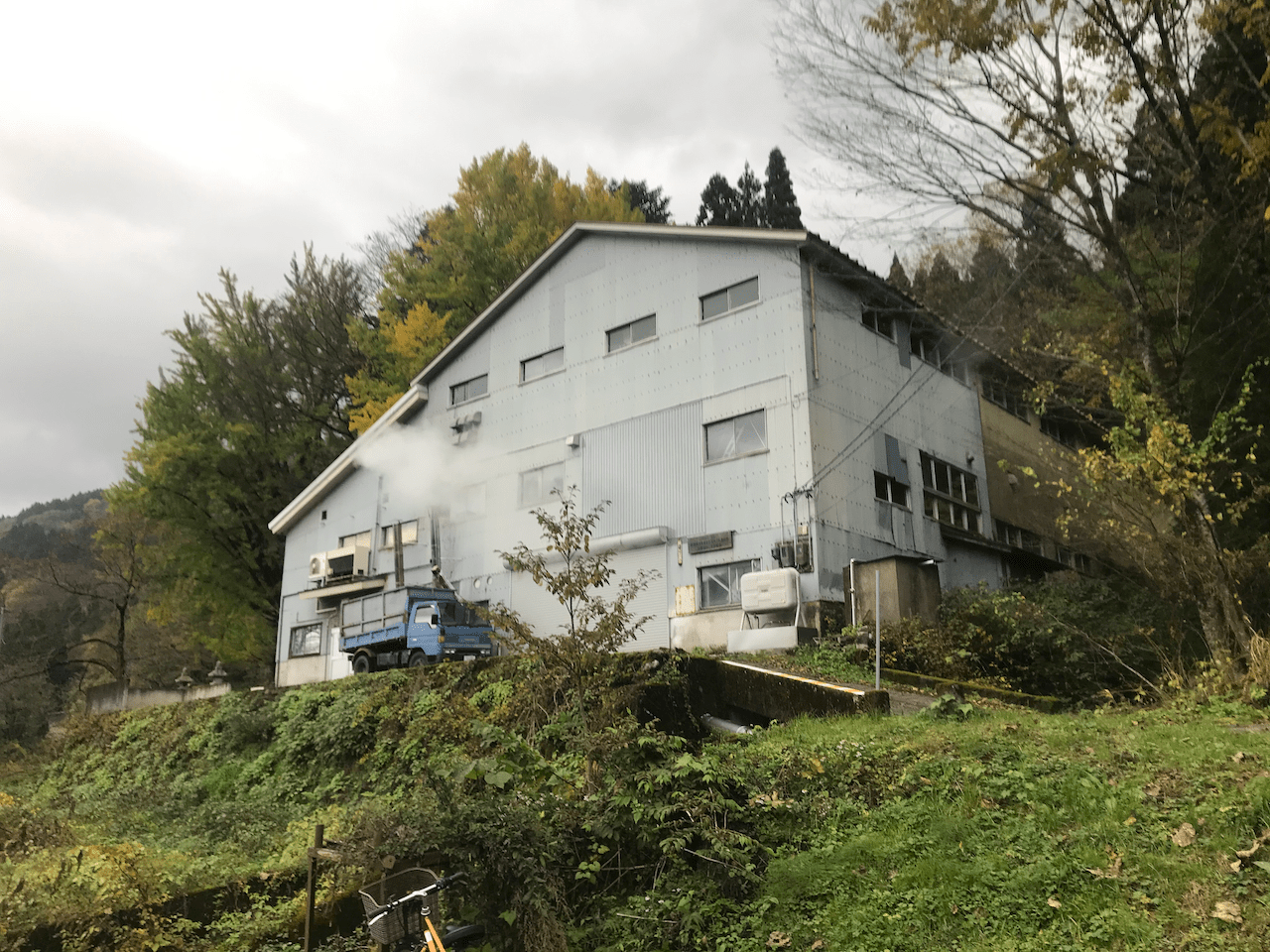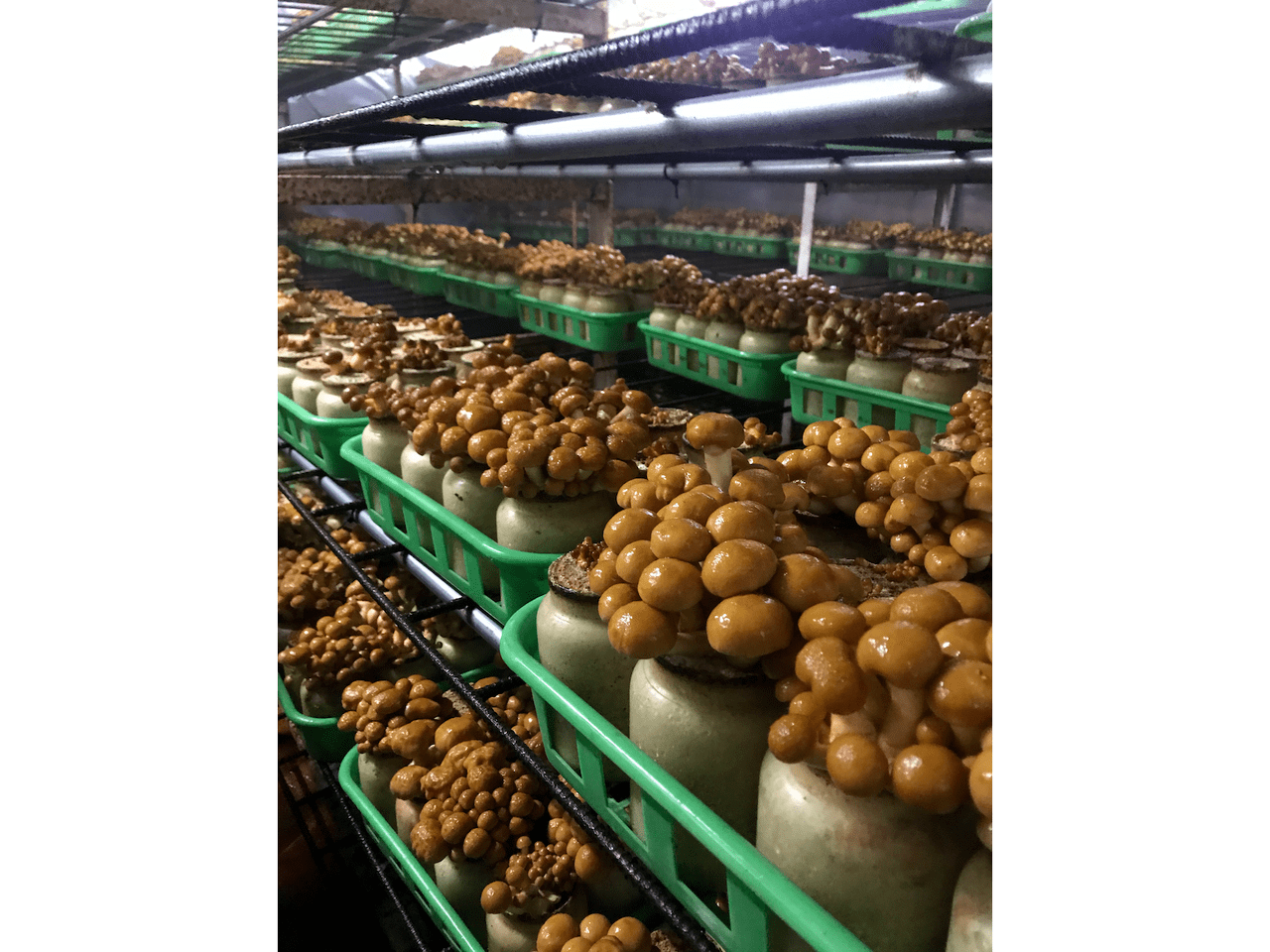 One of the cooling rooms where the mushrooms were growing.
At the end of the day, we drove to a famous winter sports center called Seymour where we visited the Onsen/hot spring bath. The ski resort wasn't open at that time (official opening is usually around mit December) but it was nice to have a first look at the location and to know that this small resort is only about 40 minutes away from our home!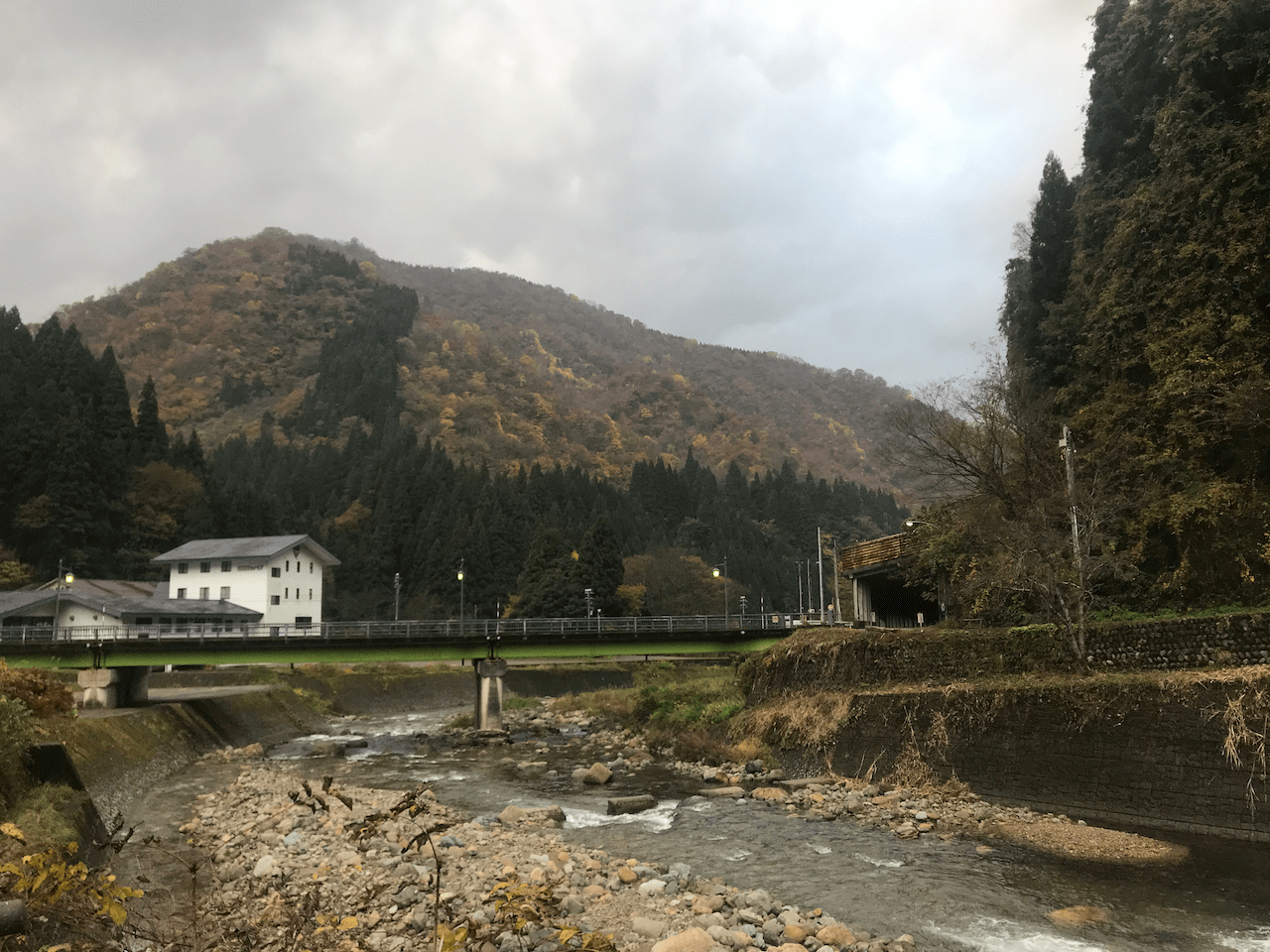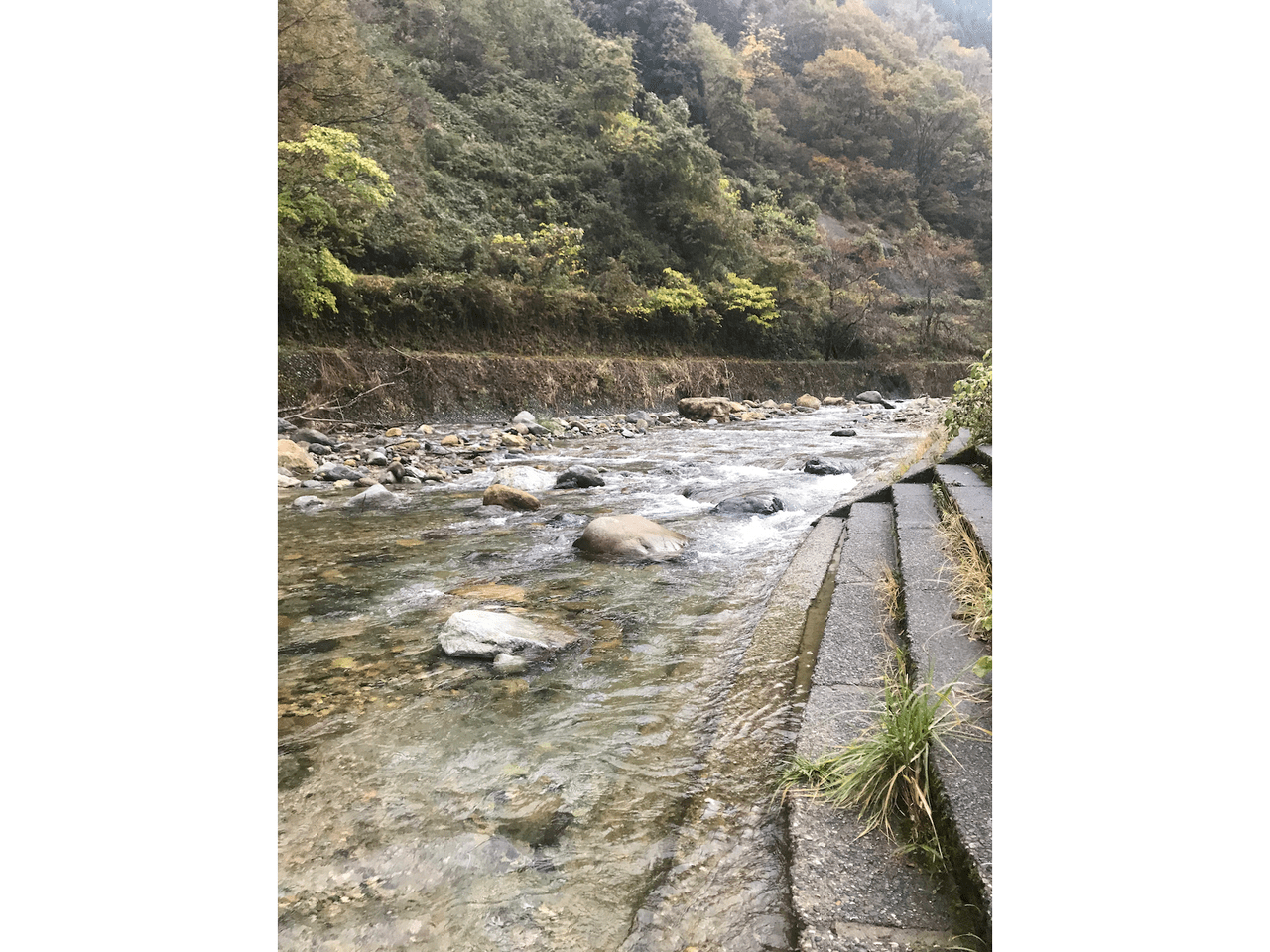 Something crazy also happened: while we were driving the narrow road, suddenly about 10 monkeys jumped on the road and were looking at us! We were a bit scared at first because with wild monkeys, you never know… But they were just minding their own business and we could drive around slowly. So cool!!
We also went to the seaside city of Himi that is located in Toyama prefecture and faces the Toyama Bay. From this place, you can see (on a good day) the Toyama mountain range (we couldn't see it on that day sadly).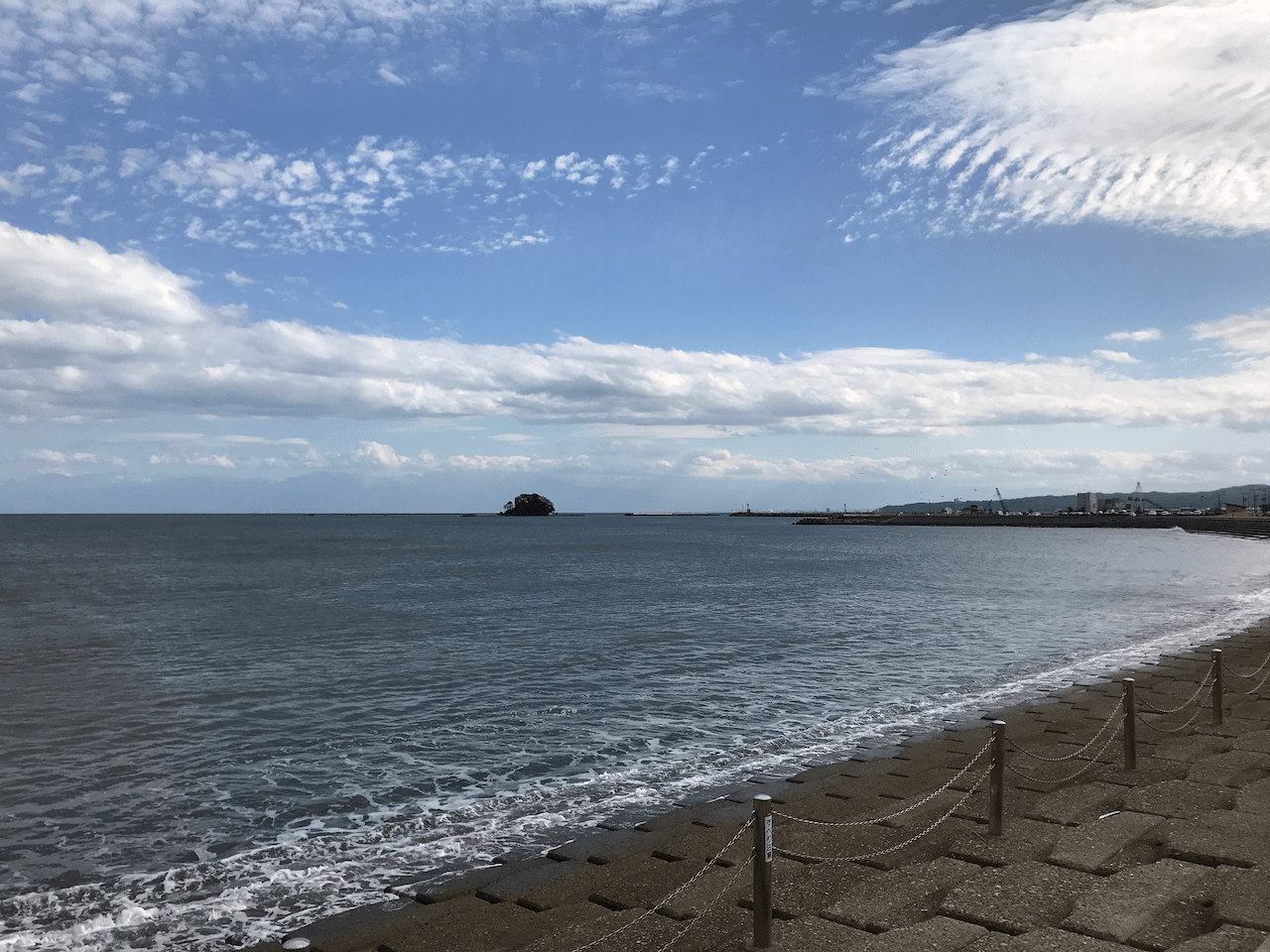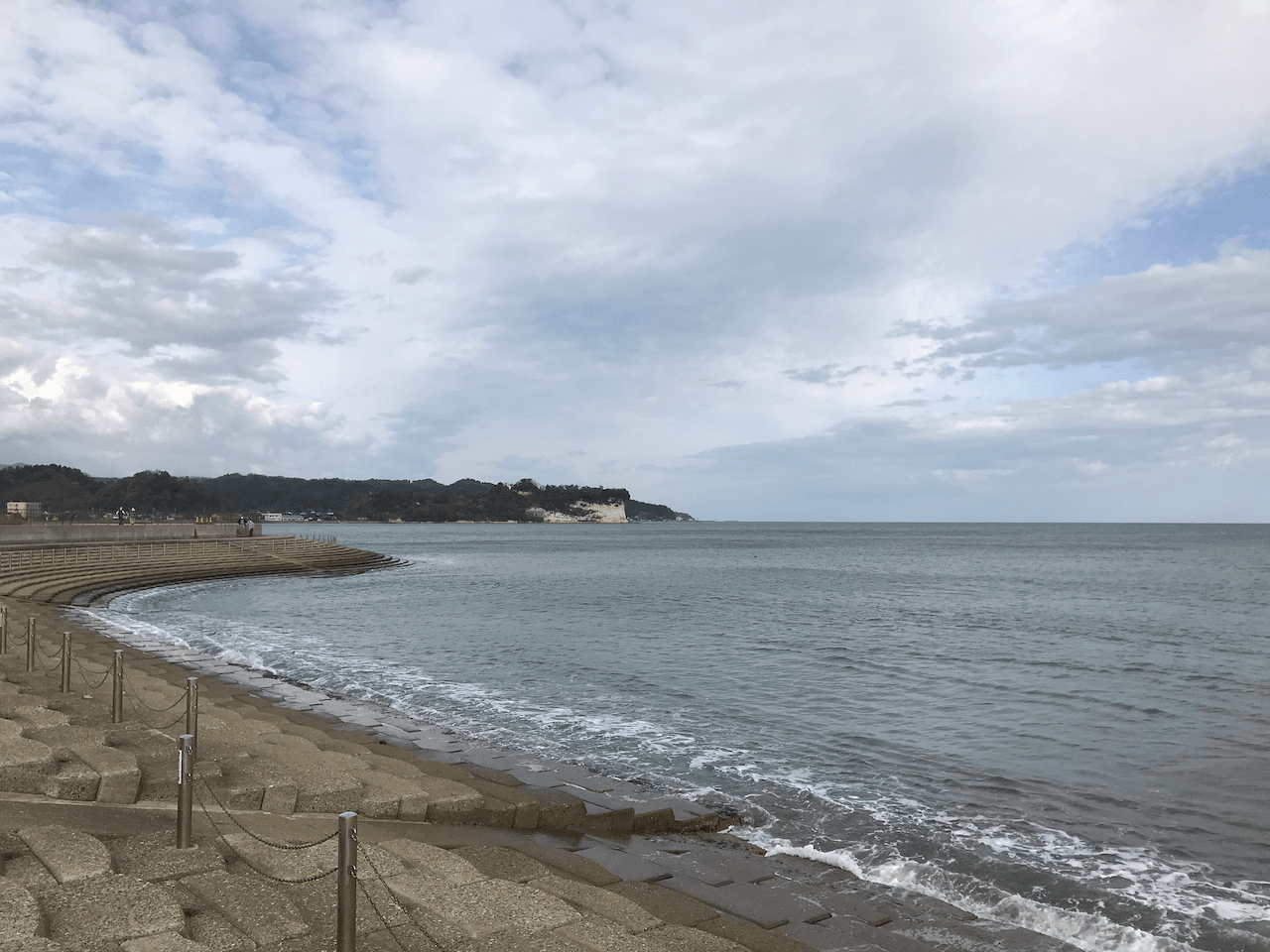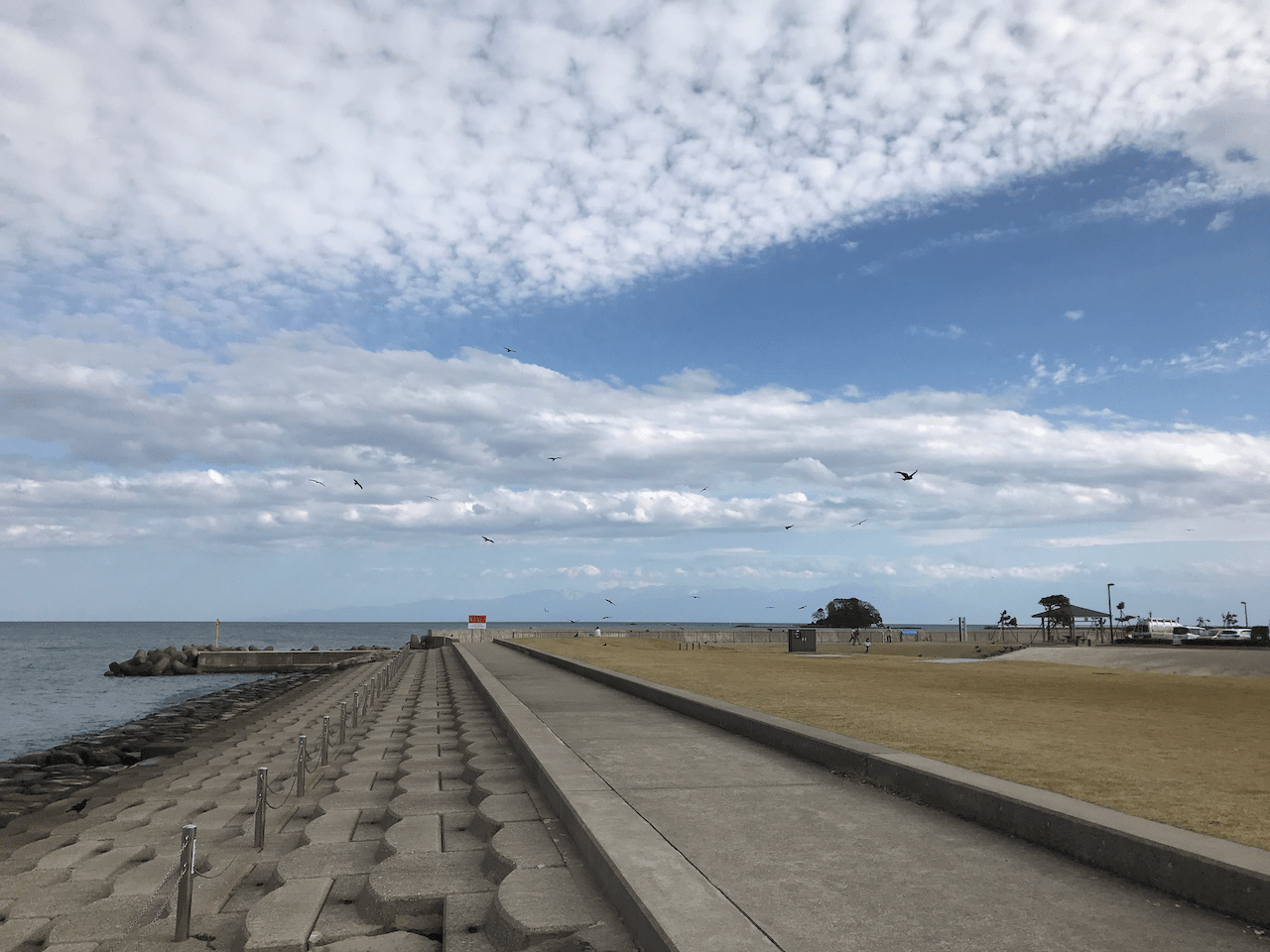 Looks peaceful but was actually very windy
The town is famous for its fish market which was super crowded on that day when we visited. However didn't go inside as there were too many people around and we didn't feel comfortable.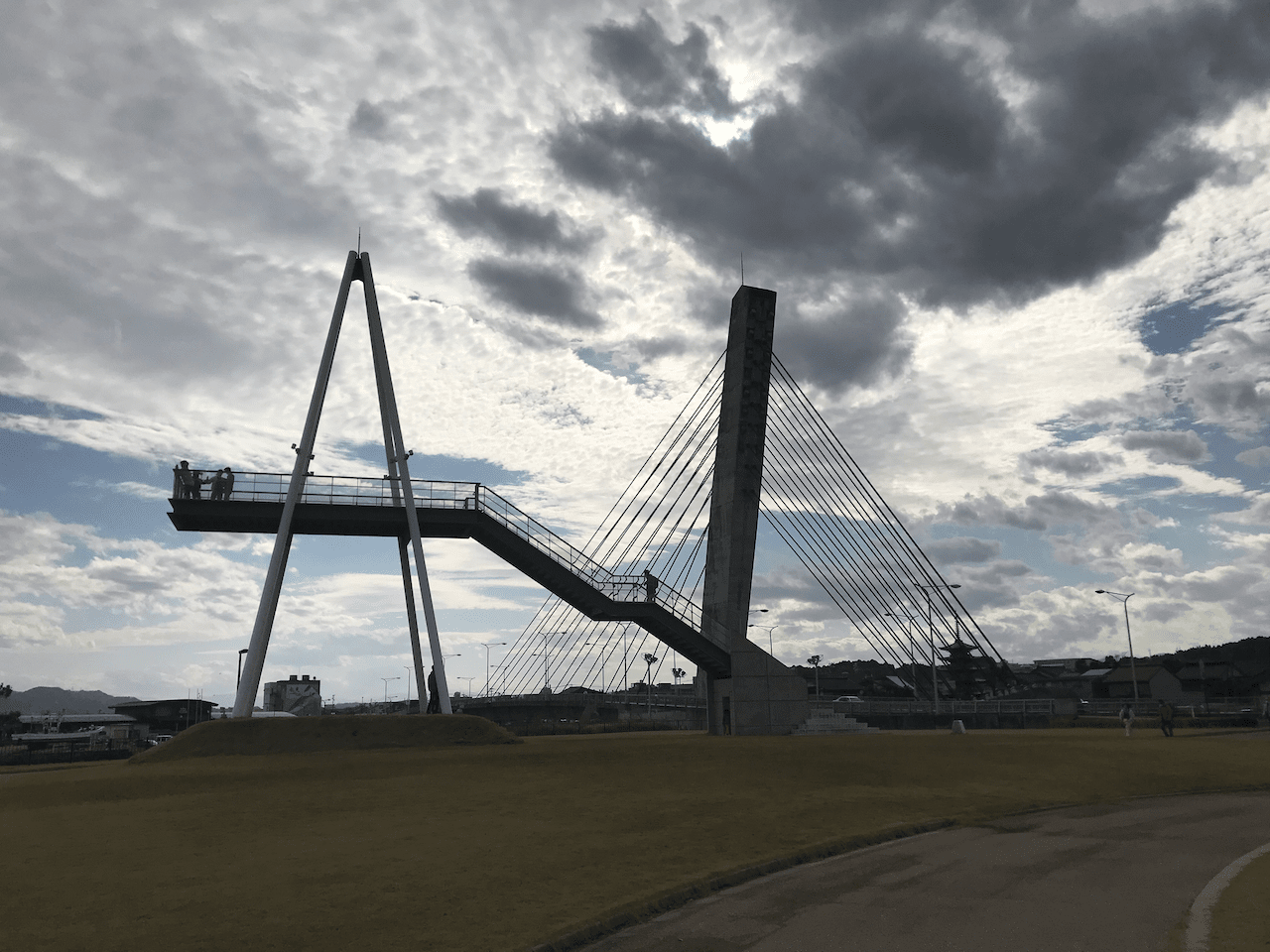 Instead we went up to this viewing point to enjoy the bay view from above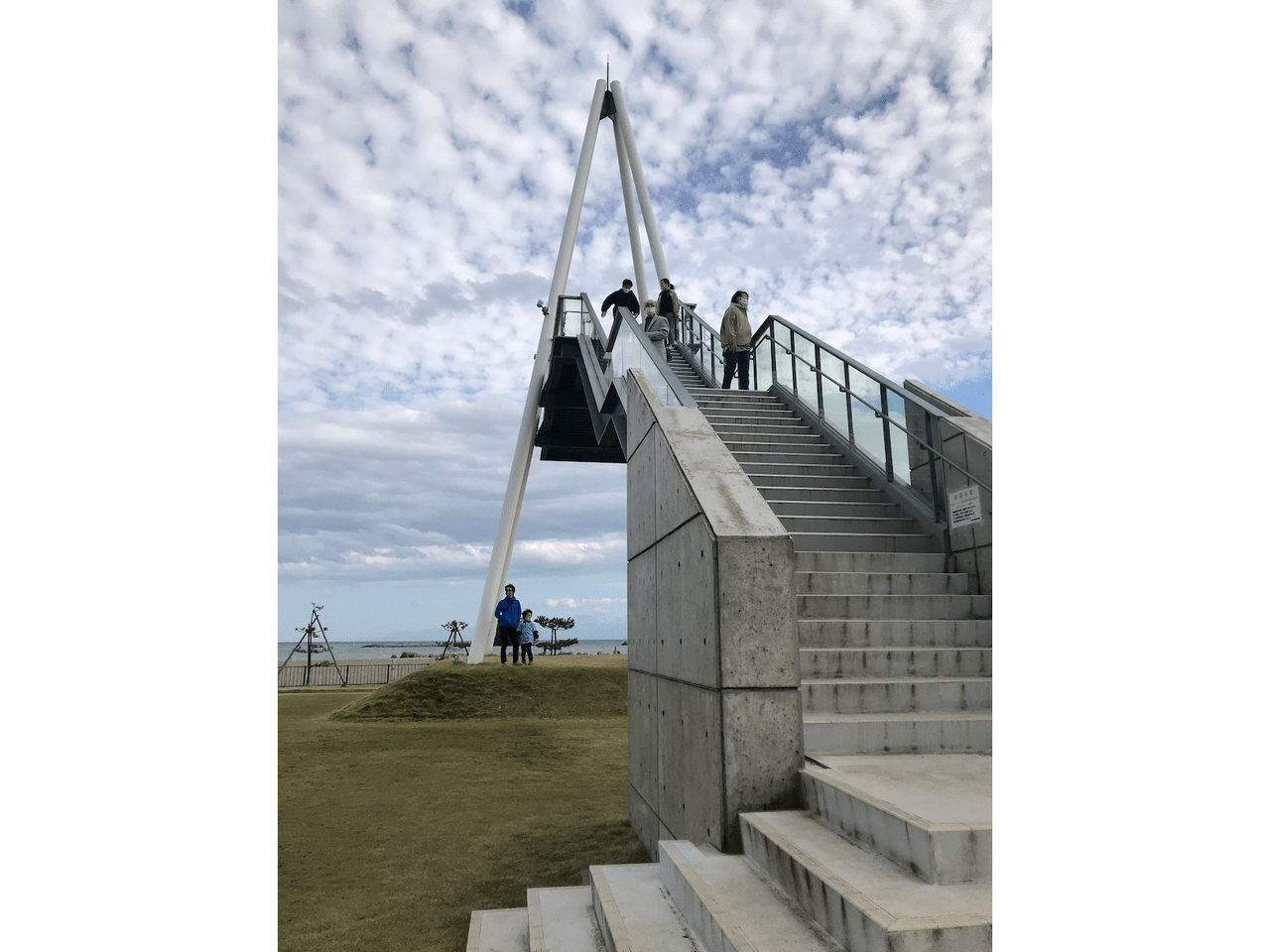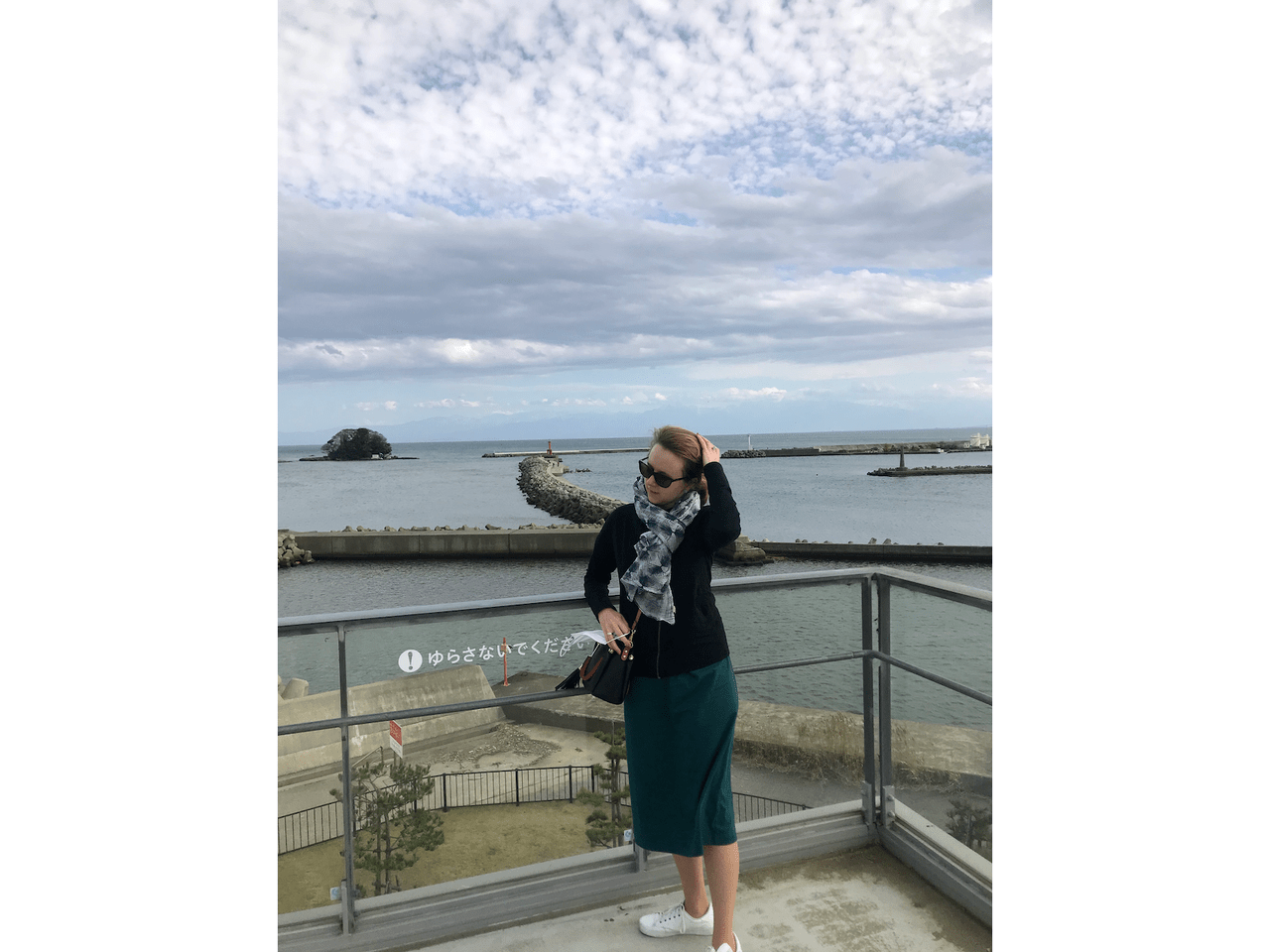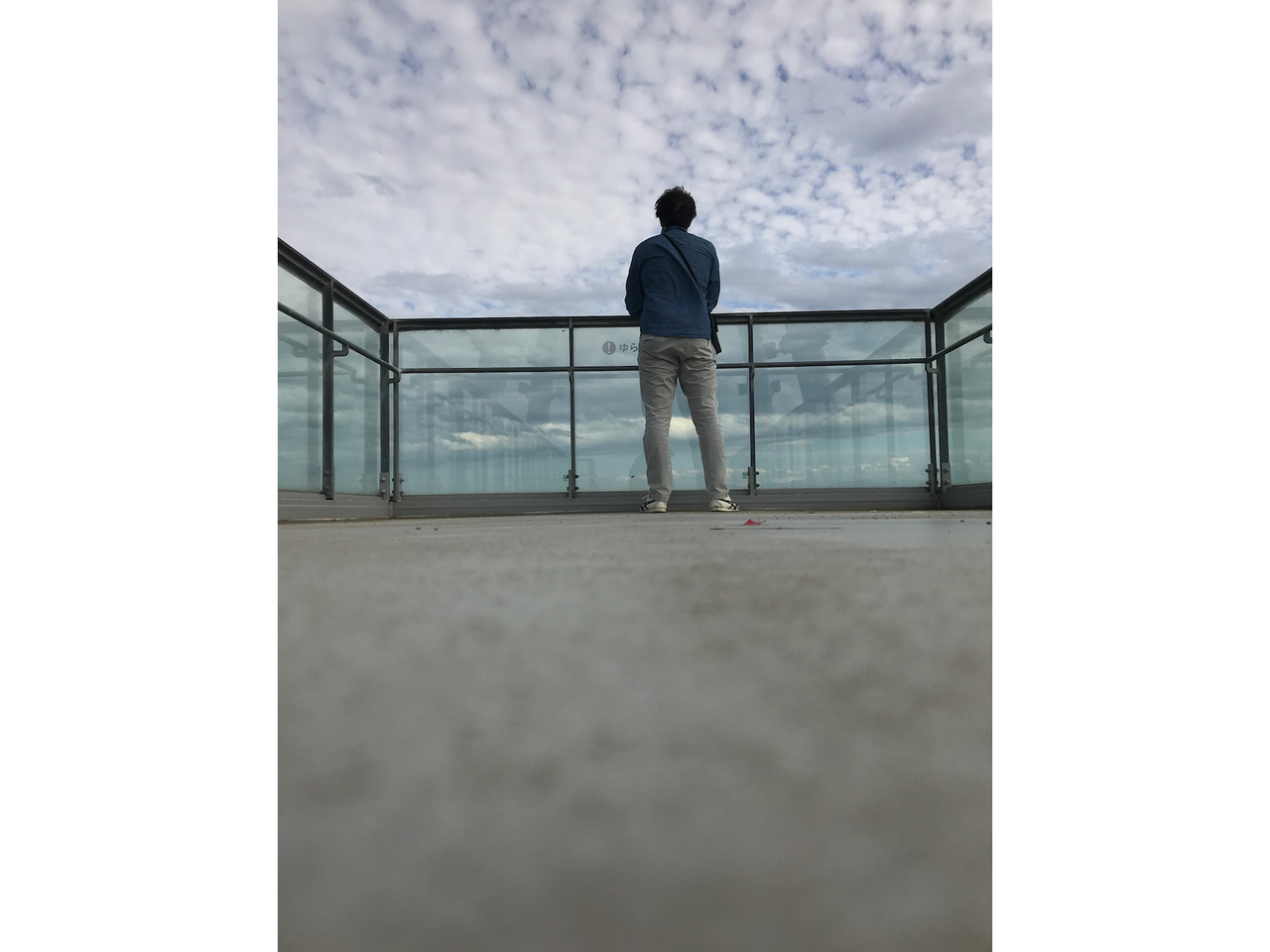 We chose to drive along the coastline instead and found a small café with a perfect bay view where we enjoyed a nice afternoon.
We also went on a short trip into the mountains behind the university and discovered some crazy small roads, a huge lake and a beautiful scenery - only 20 minutes by car away. Afterwards, we enjoyed a nice hot bath at Yuwaku Onsen. A perfect Sunday if you ask me.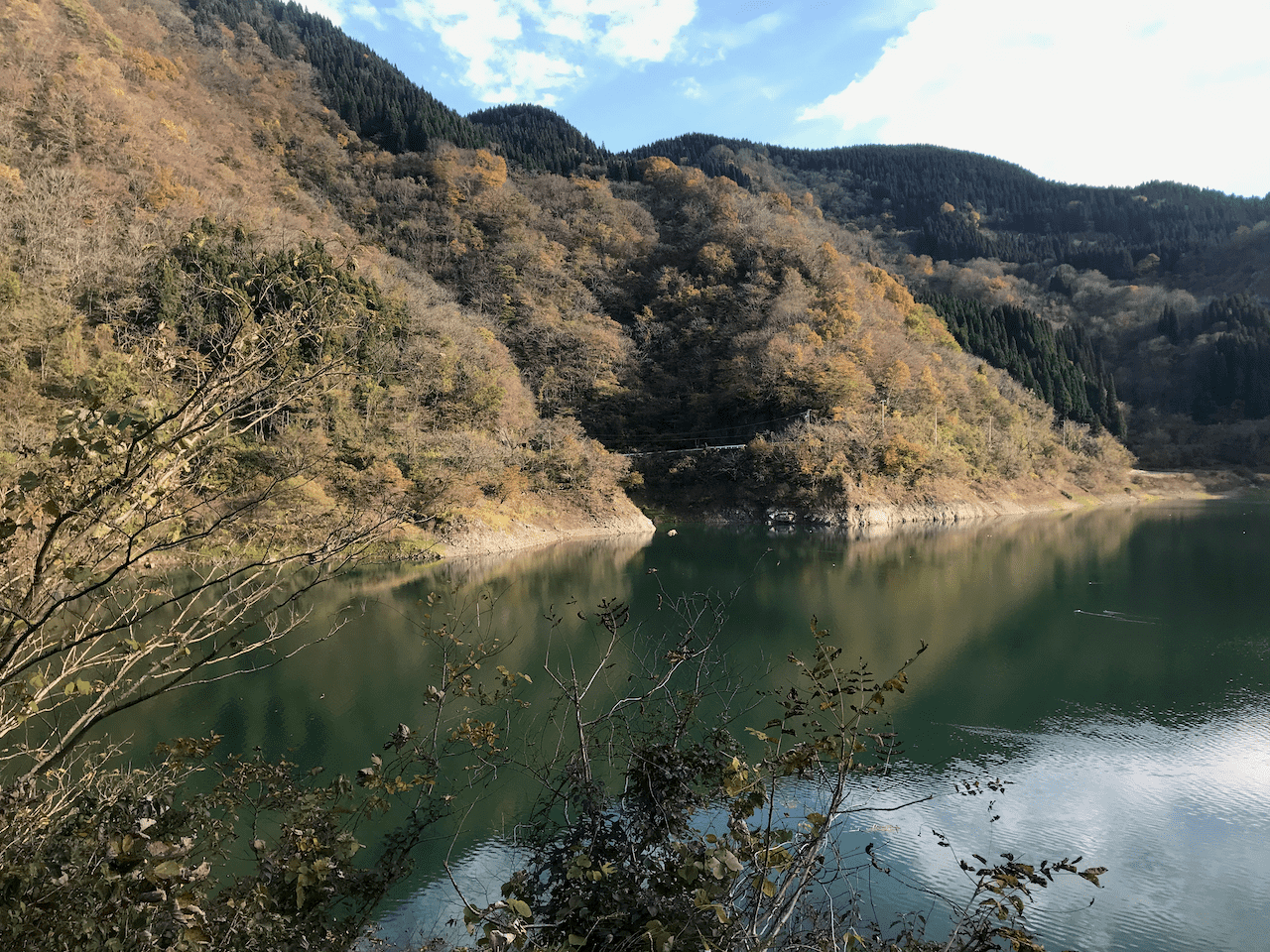 This place was super peaceful and quiet!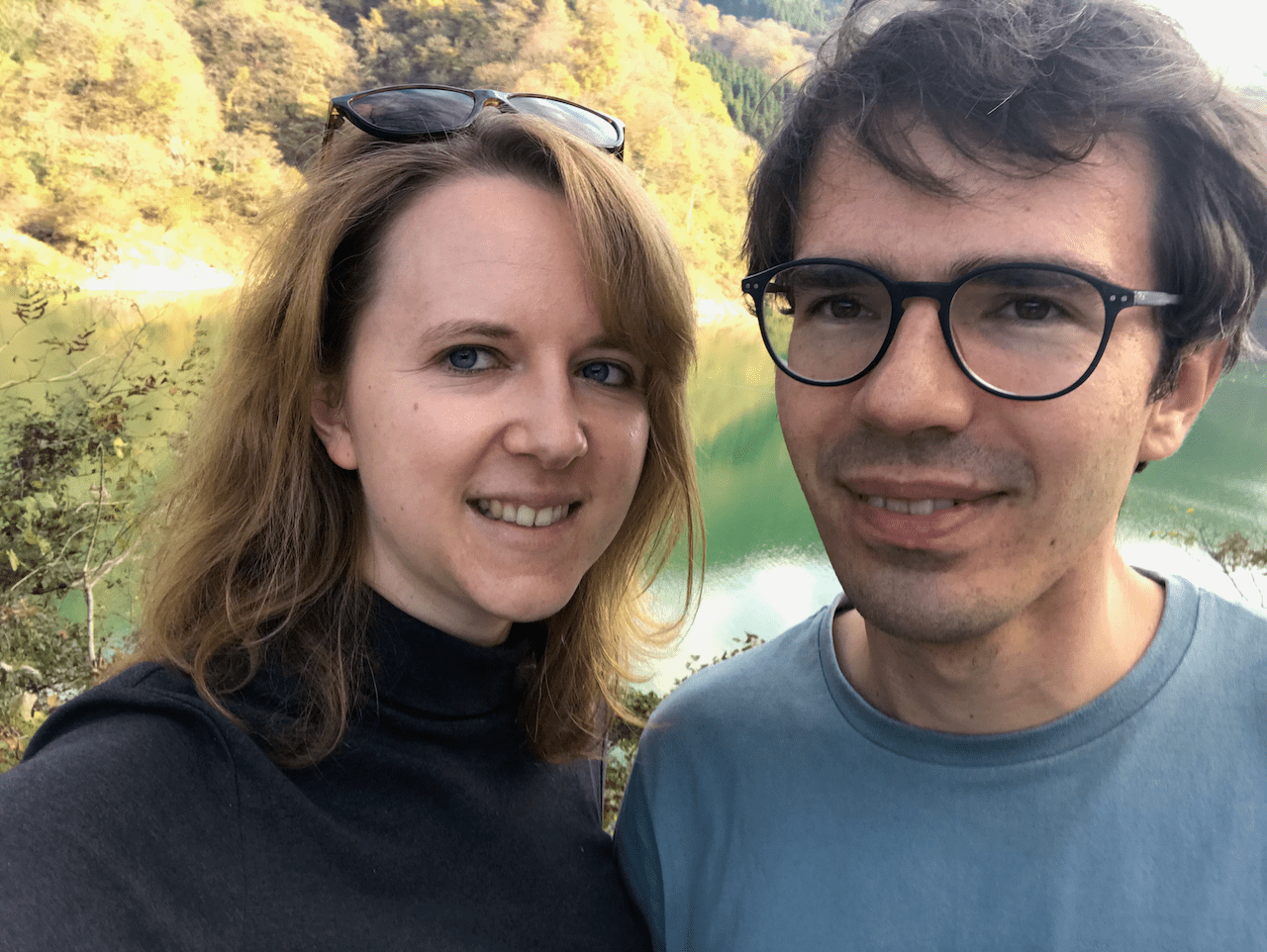 That's why we only took a quick selfie and then went straight back to the car. There were probably a lot of bears around…
It's study time - again
Like last year, we decided to try the next level of the Japanese language test JLPT and registered for the N4 examination. And like last year, we were really cursing our own decision and had to study hard to be prepare for it. This year, we already knew what was coming so we weren't too stressed out and nervous. But still, this test is so exhausting, I wasn't really looking forward to the experience. Especially during COVID times I didn't like the idea of hundreds of people coming together for this exam.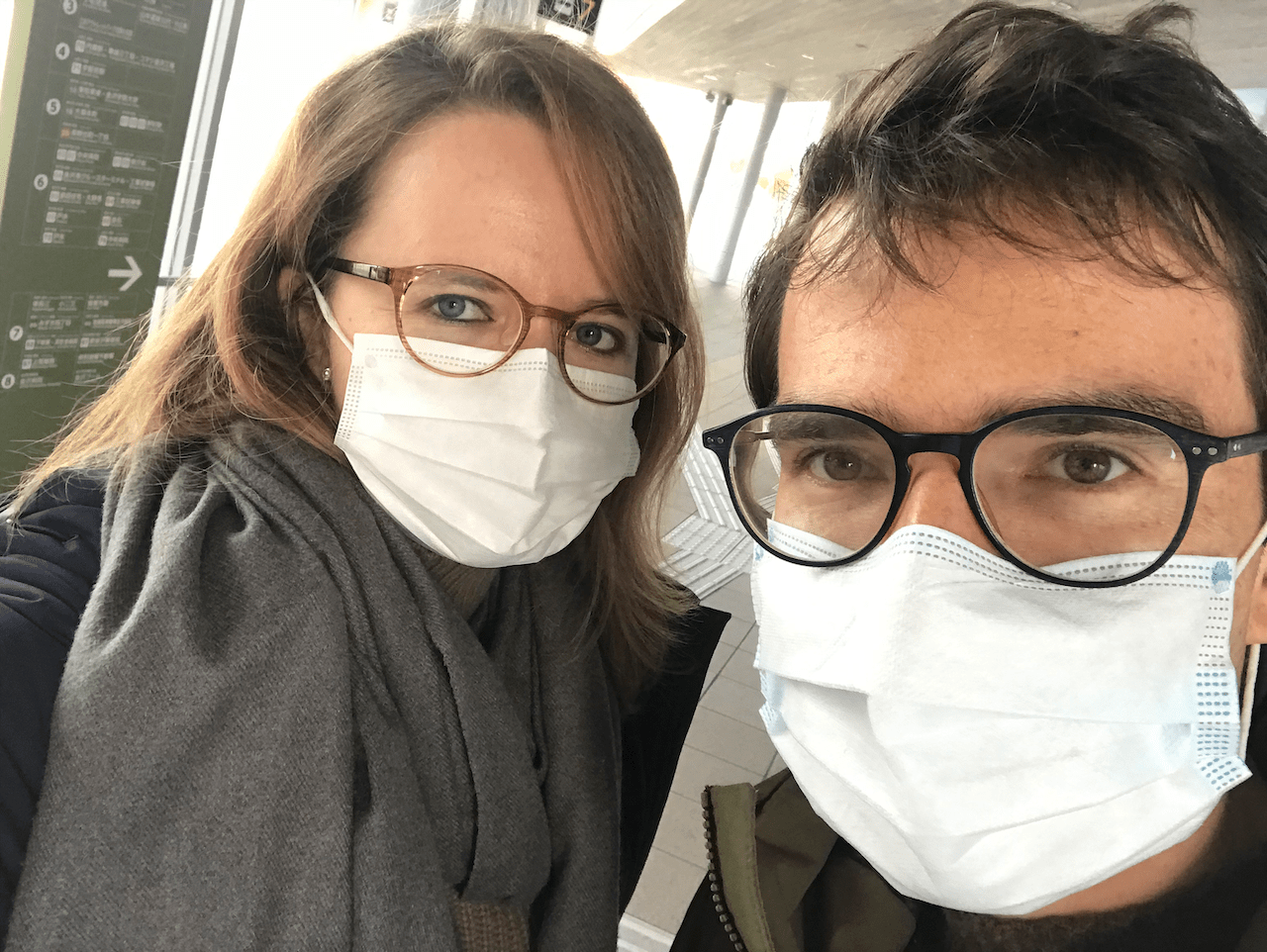 Selfie before the test: we still look quite okay and hopeful
Anyway, on a nice Sunday we found ourselves in the examination room again and had to endure the test for four hours. Needless to say that we had to wear a mask all the time, weren't allowed to speak inside the test room and had to get our temperatures checked for admission. Also, we had to fill out a health check sheet and attendees were required to download the COVID tracing app. Luckily, I didn't receive any bad message from that day so far, so let's hope nothing happened.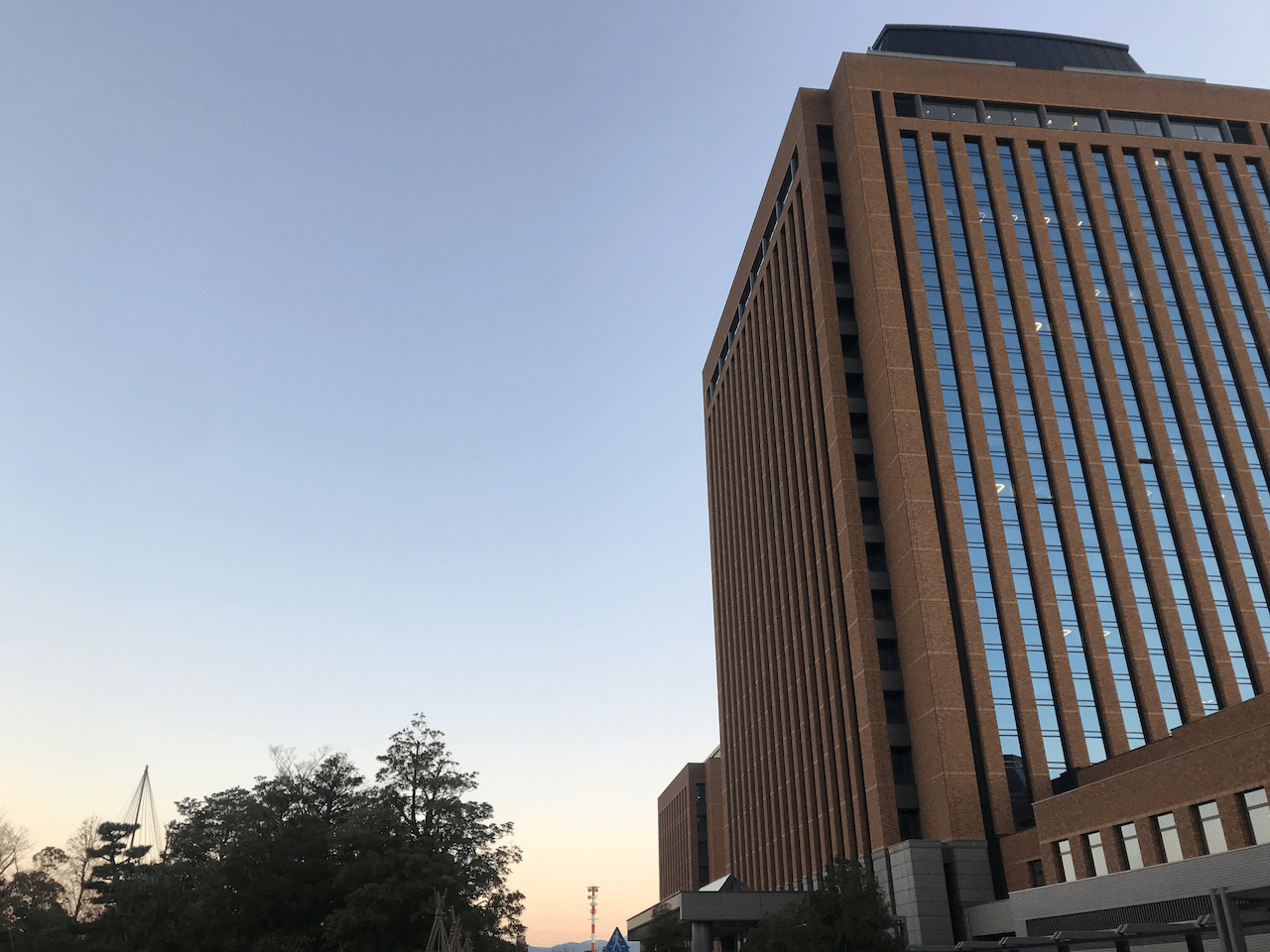 The test center this time was close to the Prefectural Office which is very far away from our home but looks quite impressive. And, when there is no Covid, you can enjoy coffee at the top floor!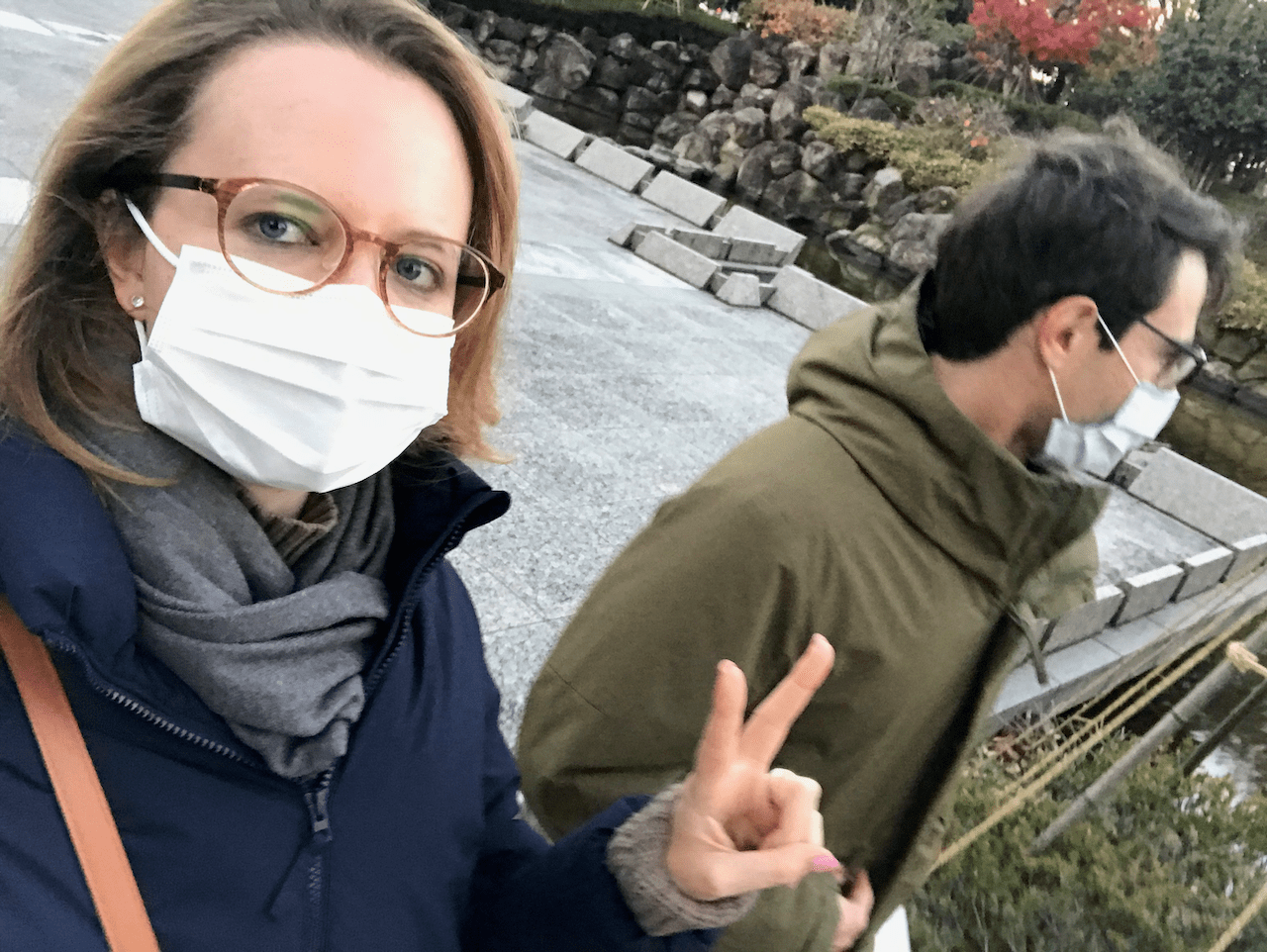 Tired but happy
After the long test, we decided to walk the long way back to the station to avoid crowded busses and to get some air to our poor brains. In February we will receive our results, so let's hope for the best!!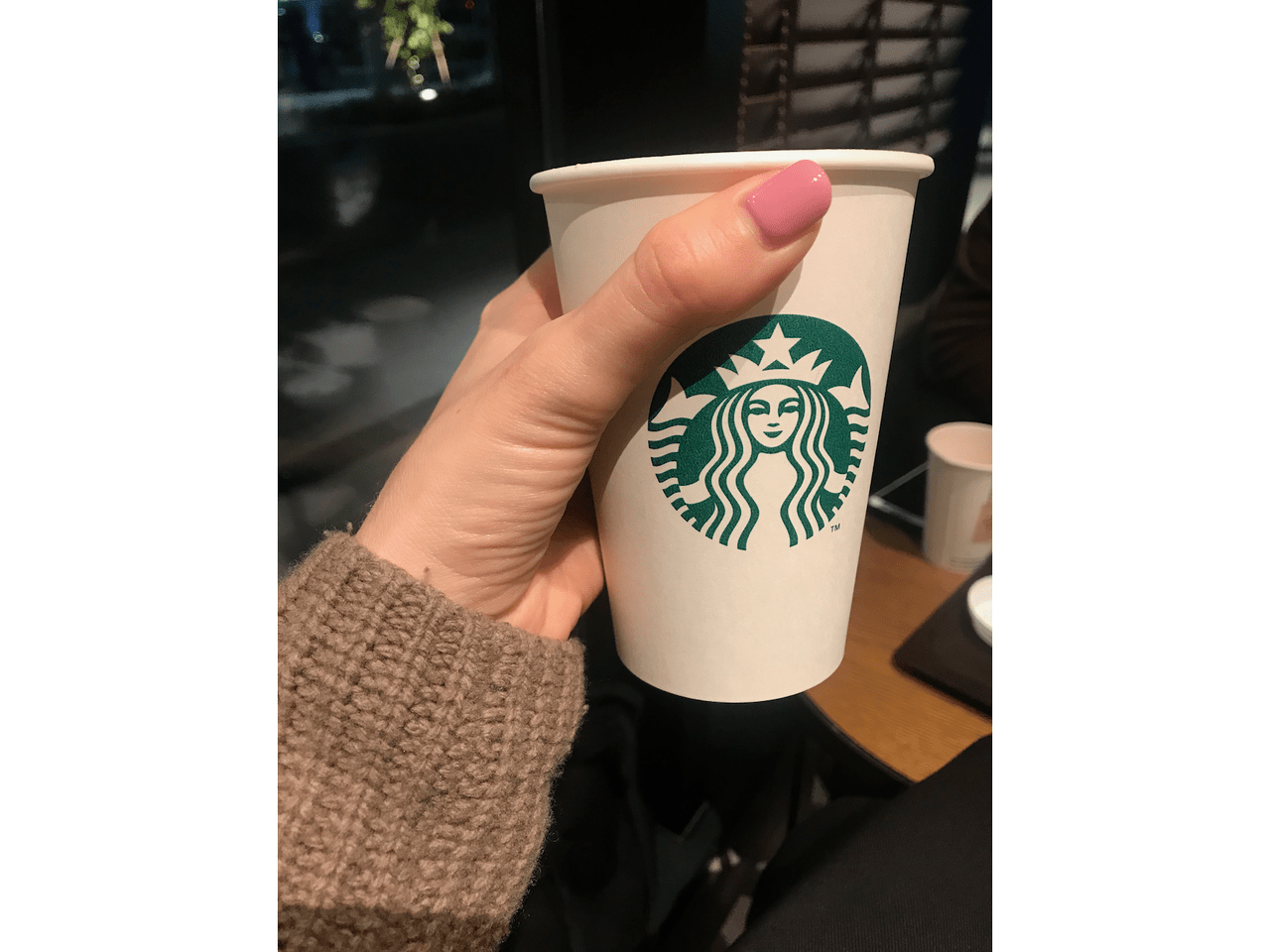 That was my reward after doing this: a nice cup of coffee
Social life - slower due to COVID
Sadly, the COVID numbers started to rise from mid November and haven't stopped since then. The government officially declared that Japan is now in the third wave of the pandemic and the numbers are worse than before. Lucky for us, our prefecture Ishikawa was doing relatively fine compared to other prefectures but still, we had to postpone some small travel plans and started to reduce our social life (again) in order to comply with the rules.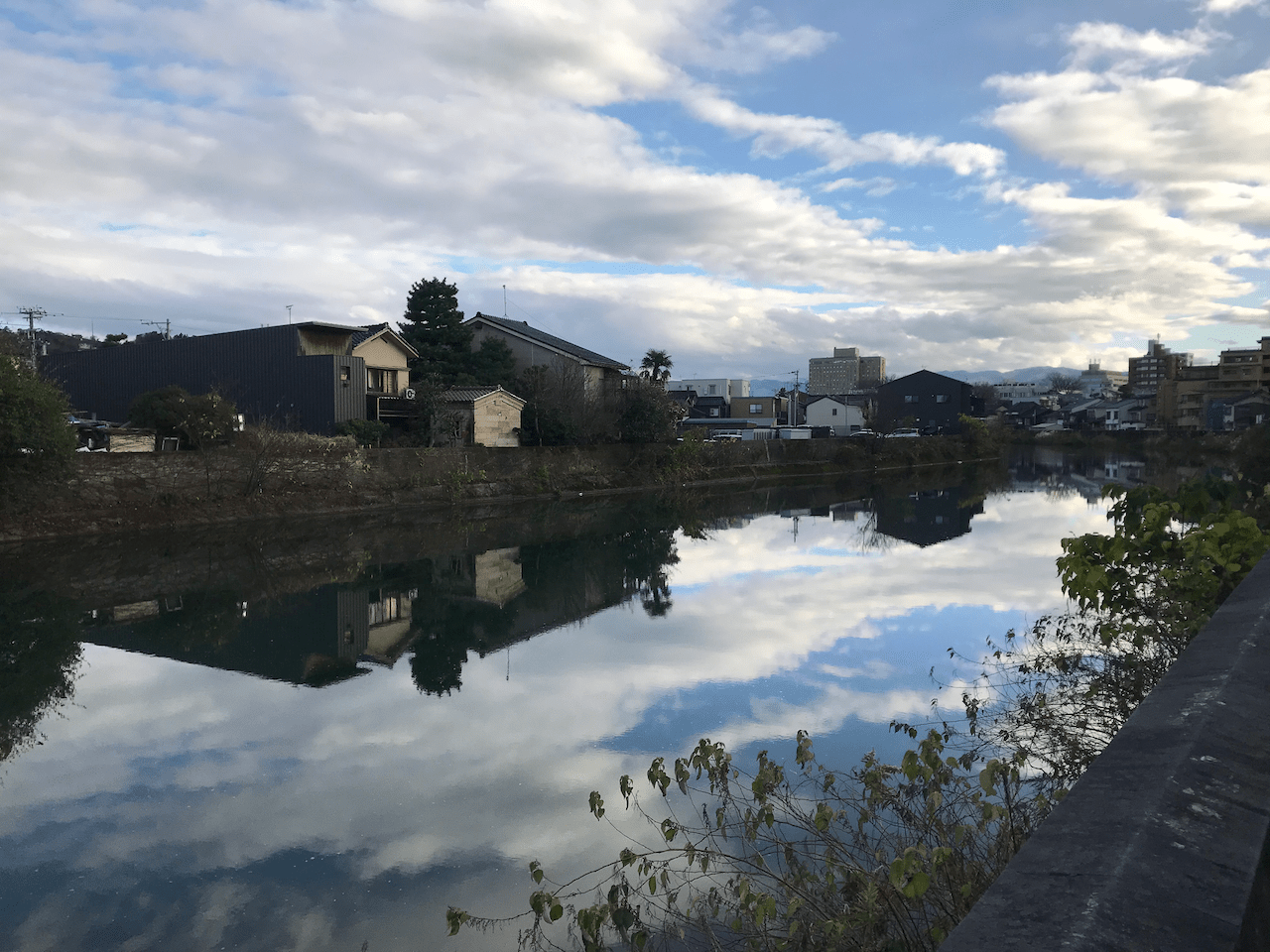 We took a long walk along the Asano river through Higashi Chaya and enjoyed the clear view of the mountains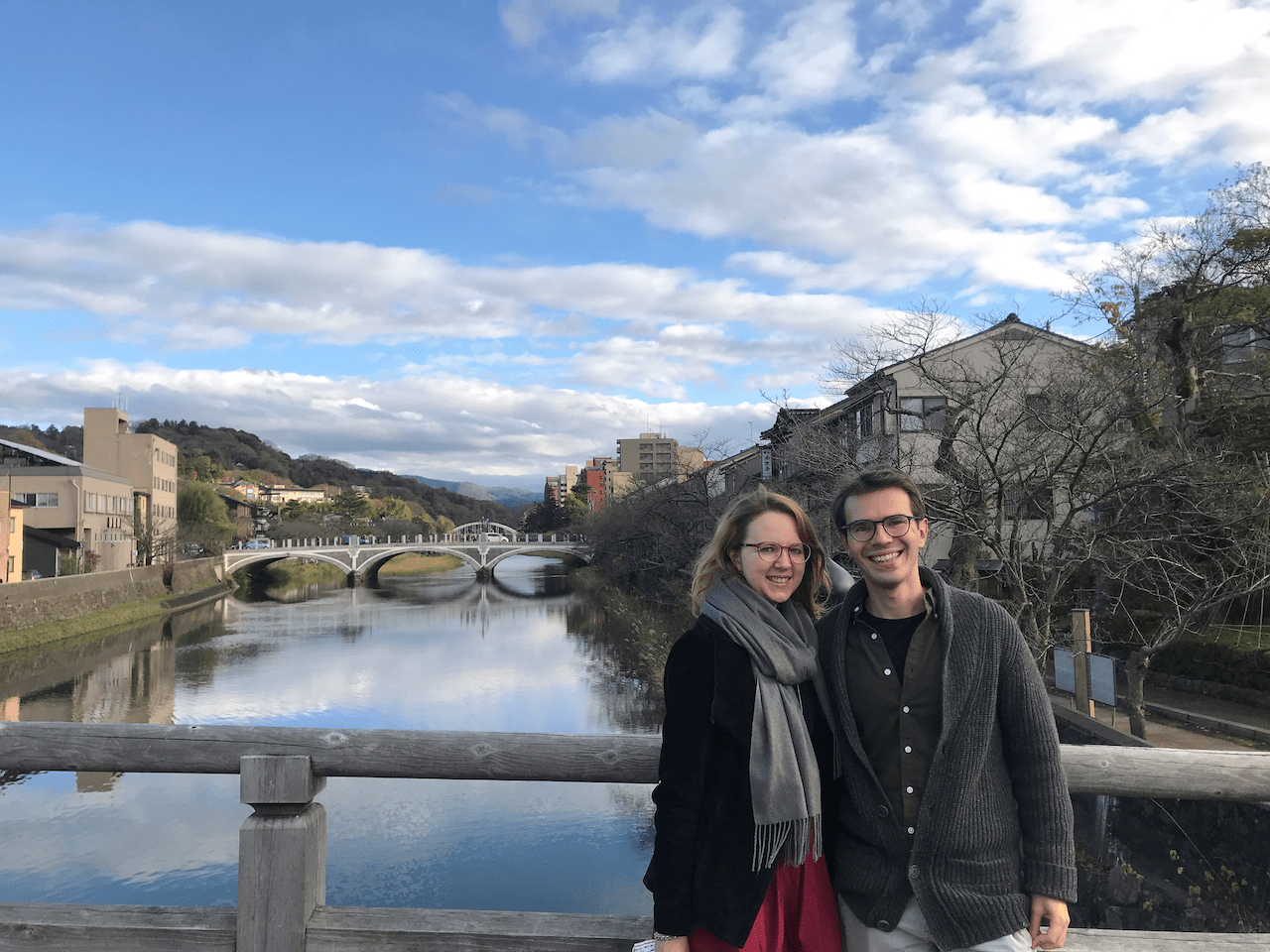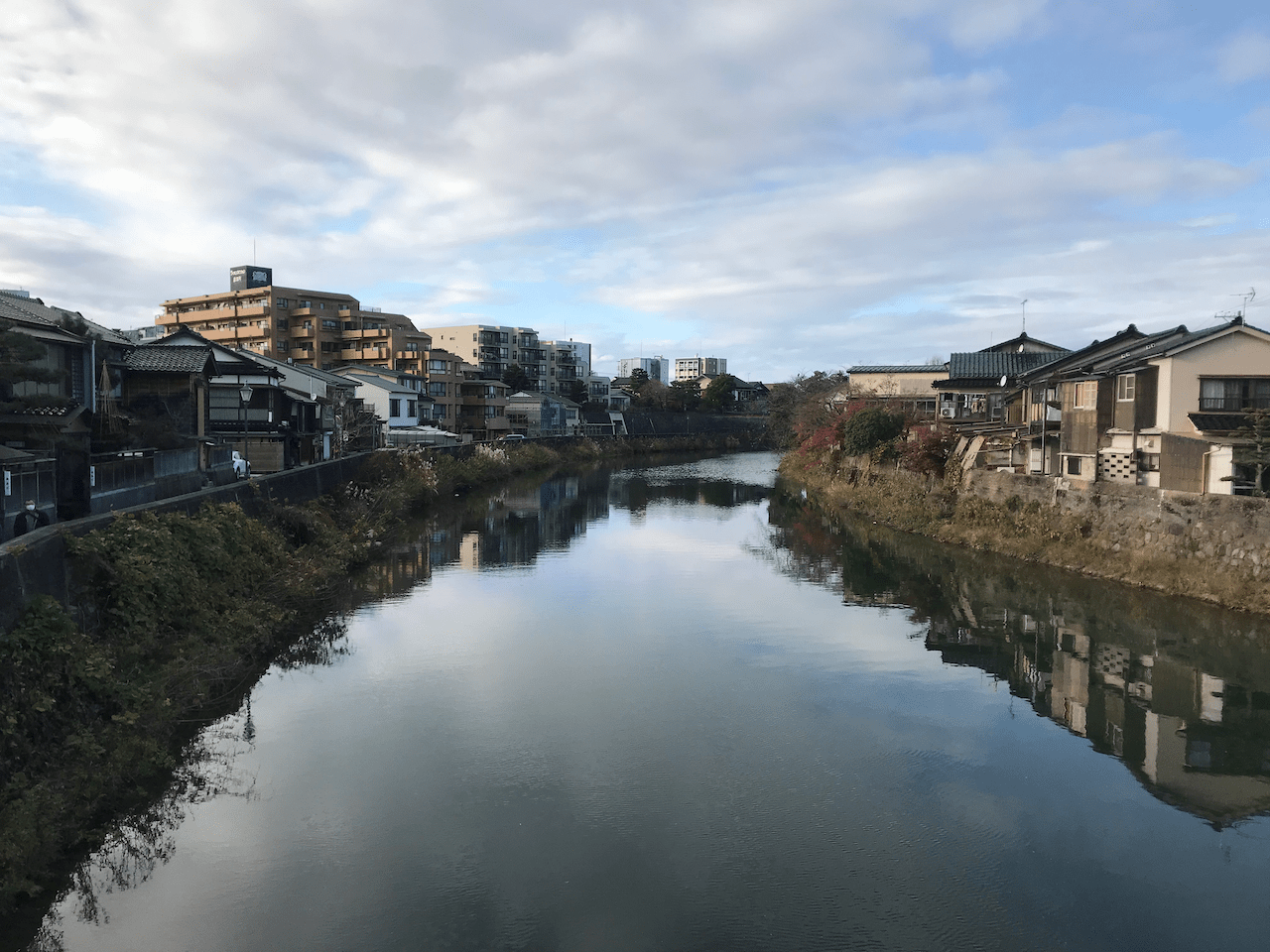 Instead, we used the car to drive to some remote areas in our prefecture on our own, avoiding crowds as best as possible or we decided to take long walks along our favorite routes in our neighborhood, also avoiding busy places and meeting people. During the past weeks, the travel campaign for boosting the domestic tourism was still in place and we really didn't understand why, as numbers in major areas like Tokyo and Osaka were really growing fast. Many Japanese tourists decided to visit Kanazawa and the city center was crowded nearly every weekend. We felt uncomfortable with that and avoided the center for a while, which was a bit sad as the weather in late November was really beautiful and still very mild. I went to see Kenrokuen garden and the fall leaves with some of my friends several times and one time I even ended up leaving very early as it was too crowded and we didn't feel comfortable anymore.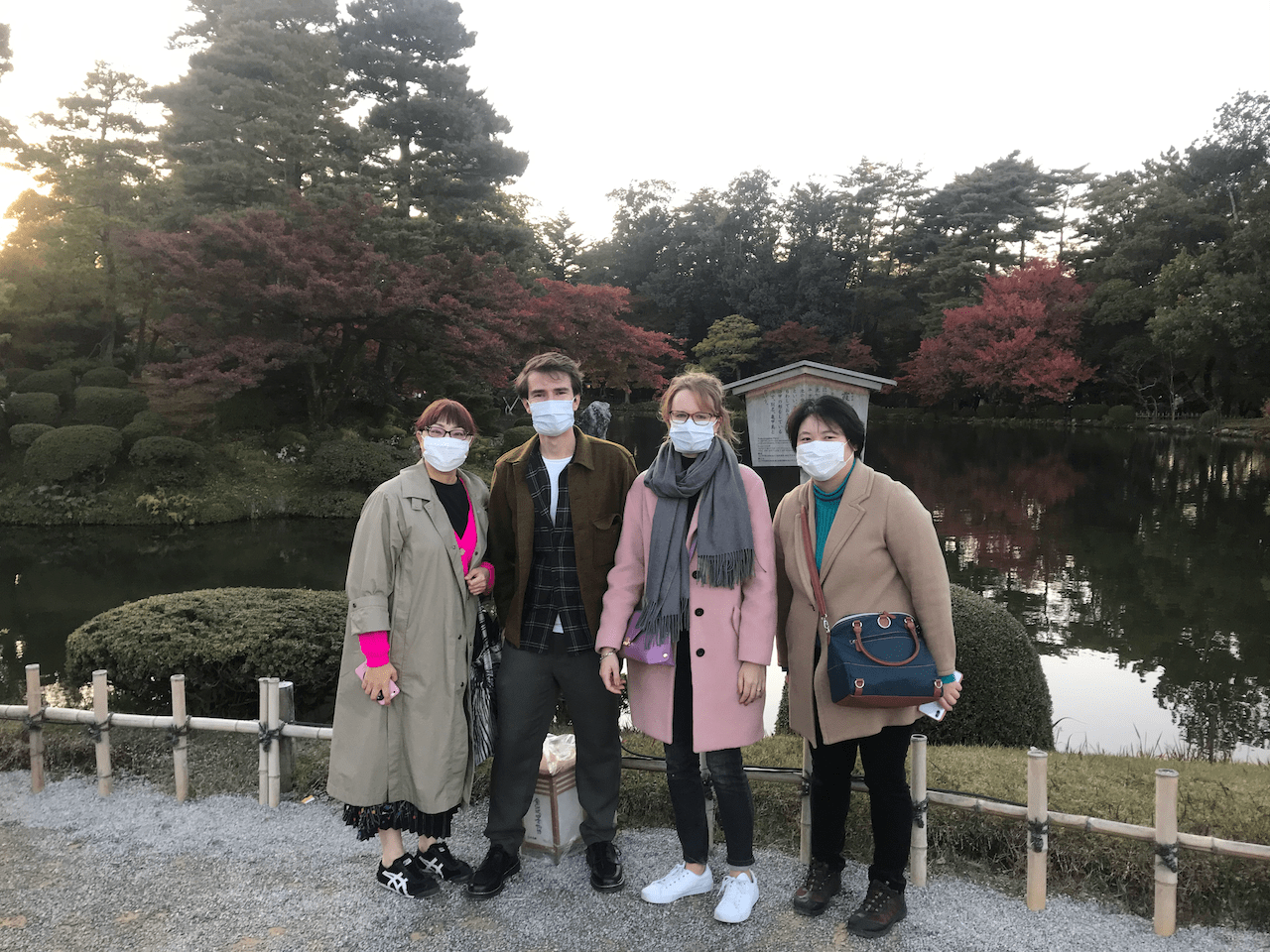 Enjoying a late afternoon stroll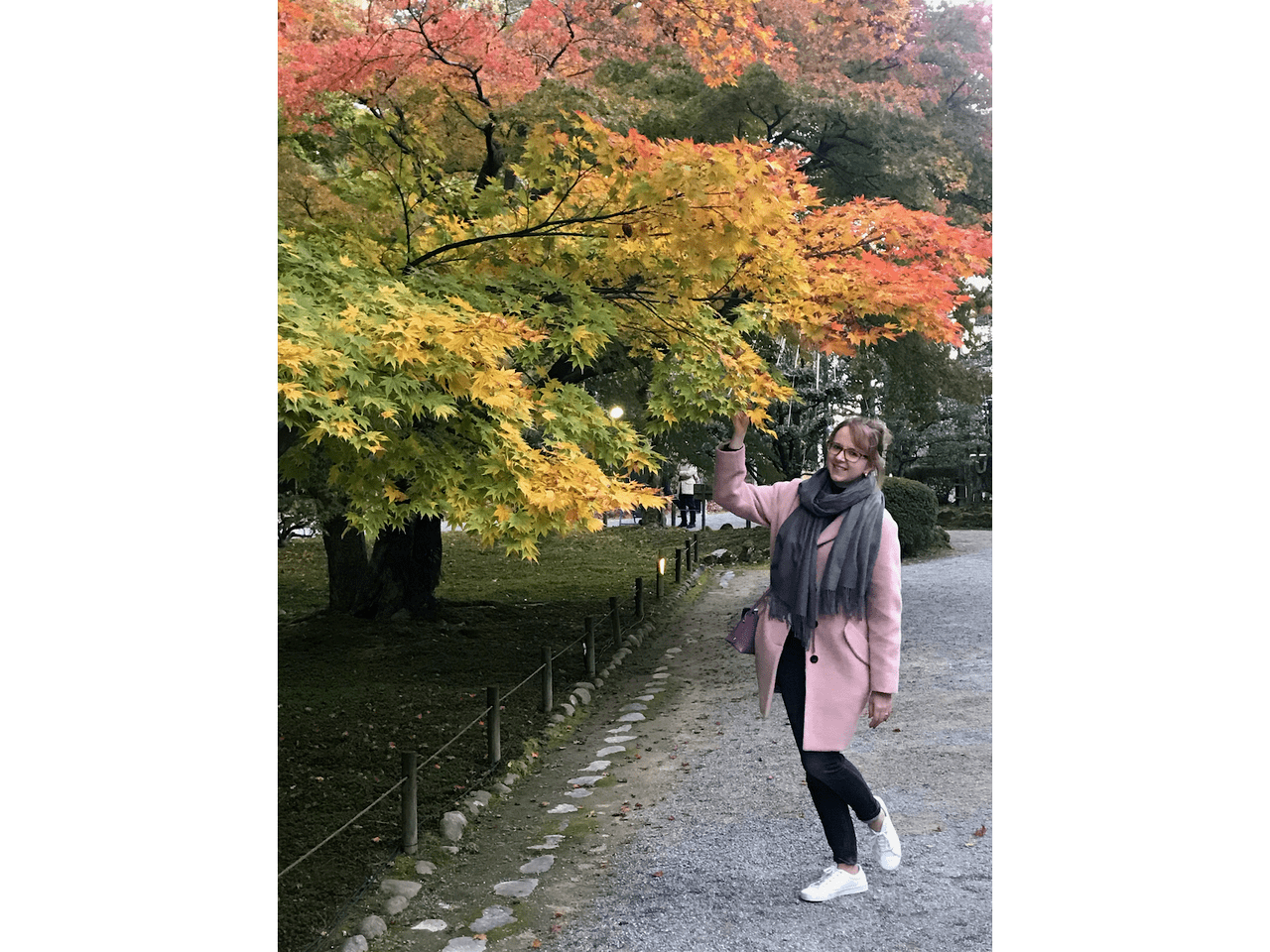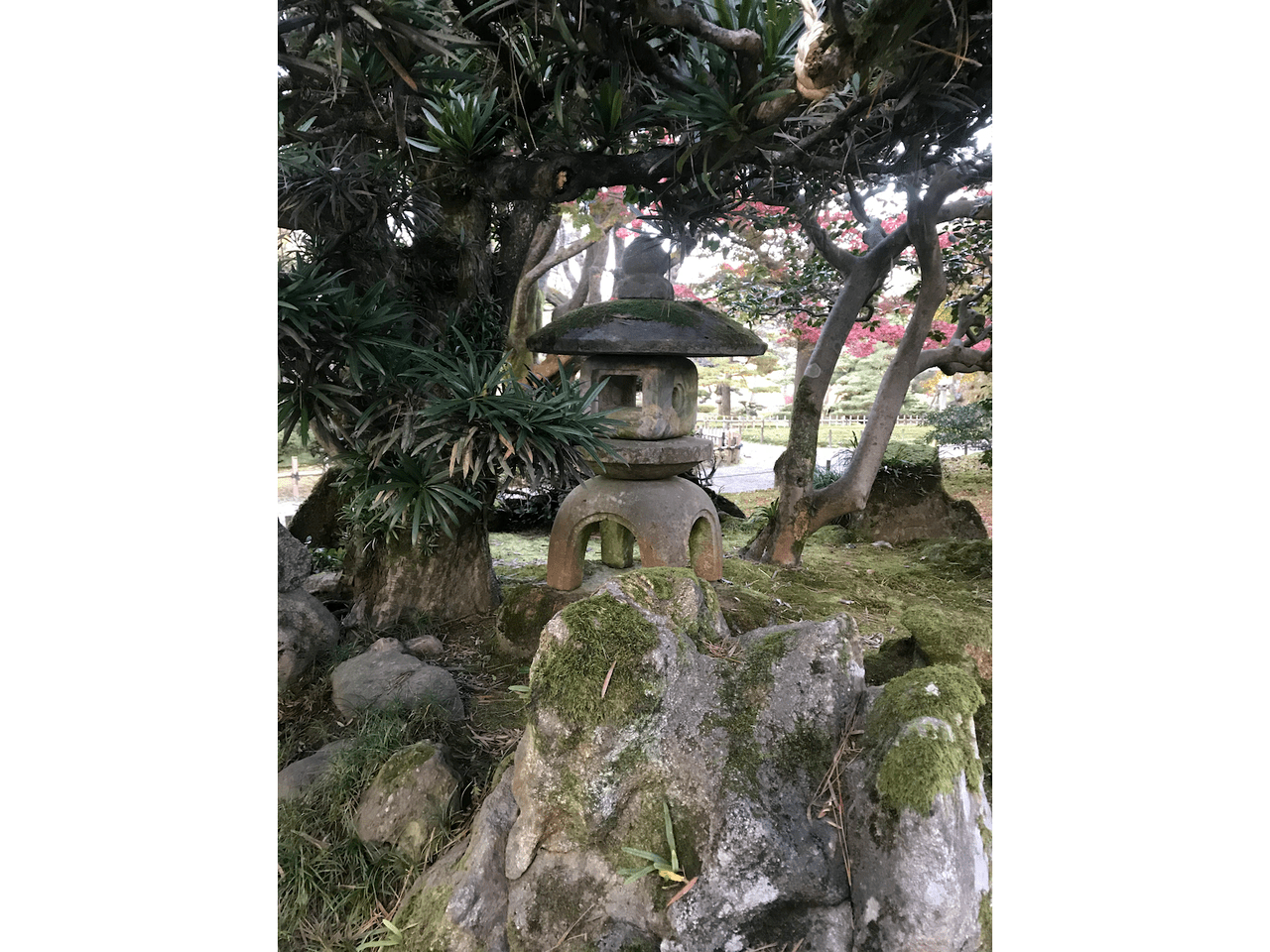 The garden however was lovely as usual.
Also, the cold and rainy weather was not easy for making outdoor plans. The first half of November was quite nice with some sunny days and mild temperatures, but nearing December, the weather got rougher and we can now not really meet for outdoor activities any longer. This will have to wait until next spring I guess.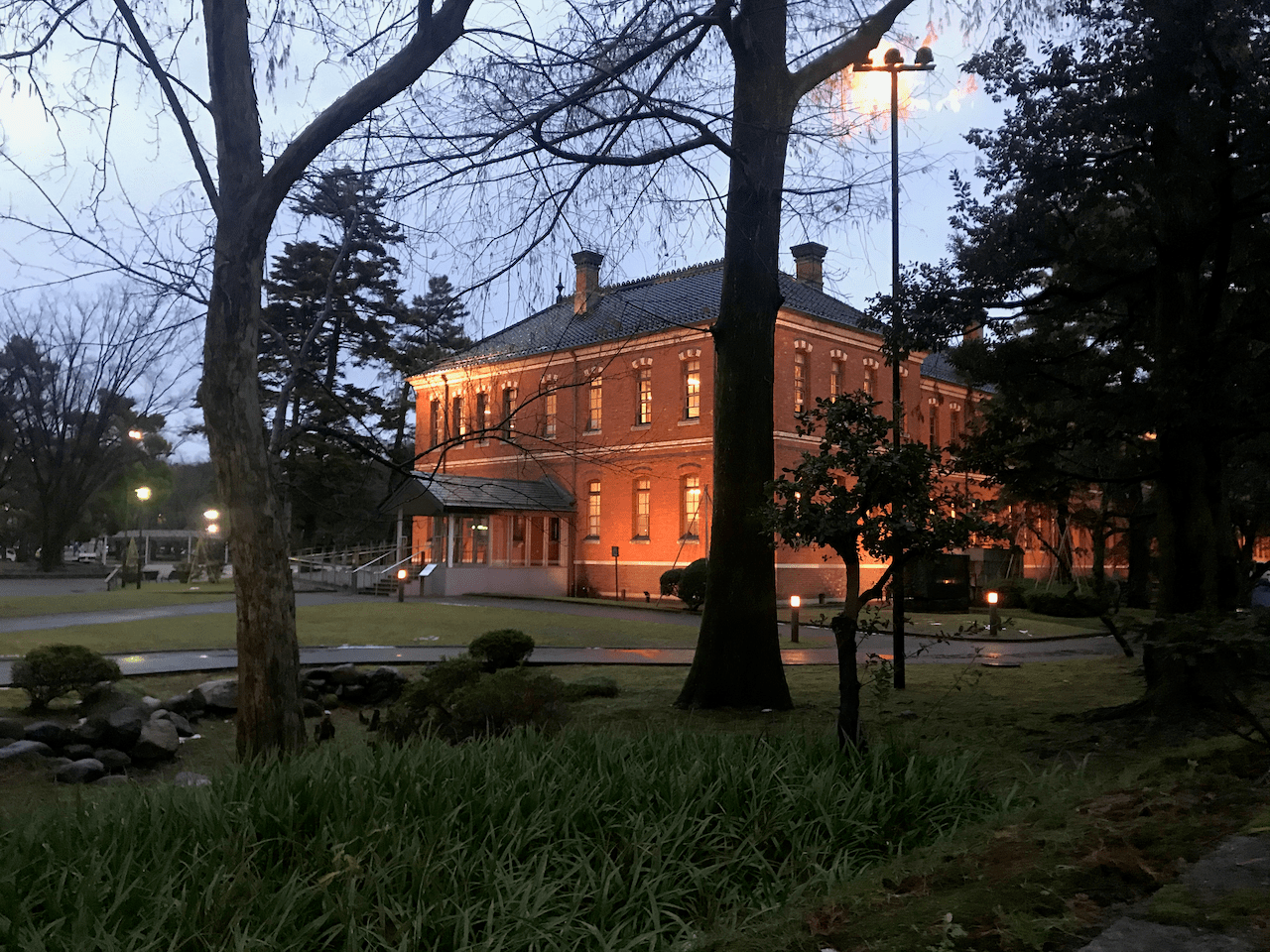 Rainy and cold late afternoon in the city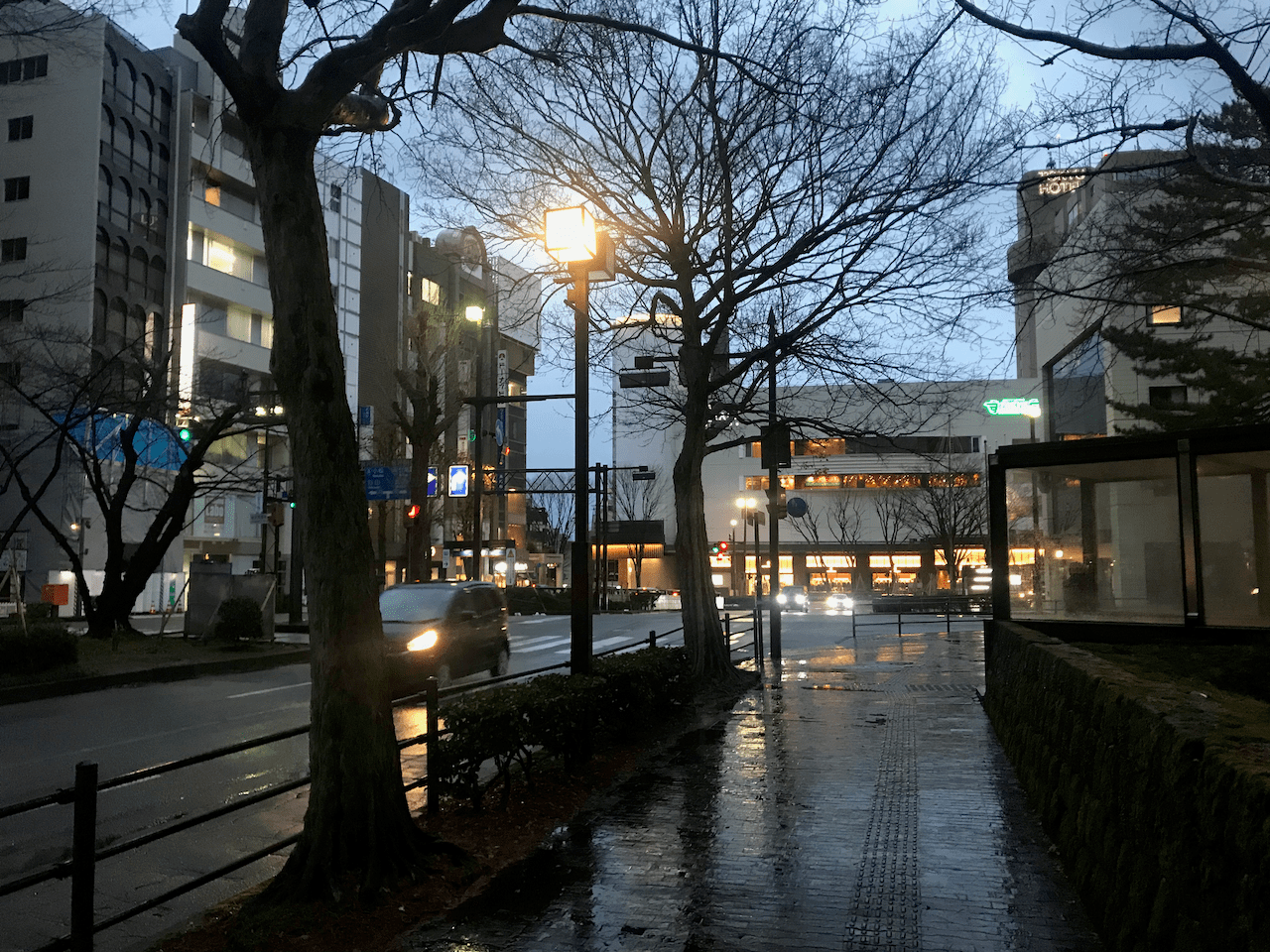 At the same time, I am really waiting for the snowy winter and hope to spend some wonderful days out in the deep snow! Last winter has not brought as any, so I am counting on this one.
No Christmas at home
As I already wrote in the beginning, we had to decide to stay in Japan for Christmas as Germany went into another hard lockdown and restricted the possibility to meet other people even further. Also, we were quite worried that we might encounter any problems when returning to Japan, so we made the hard decision to not take any risks and wait until the situation will be better. It took several long discussion and long phone calls wiht our families to finally make this decision and it was not easy. But in the end, we were all relieved to have come to a decision as the endless discussion were quite straining - also, watching the news everyday to see if there is an improvement or not felt really stressful. I now try to avoid the COIVD news as best as I can because they only make me feel sad.
In my next post, I'll tell you how we spent our Christmas and New Year's Eve (already the second one in Japan, who would have thought!). We had a lovely snow surprise and spent some quiet and relaxed days in Kanazawa.
Up next
Read all about our Christmas holidays and enjoy the snow pictures! We were finally able to see the famous heavy snow of Hokuriku and it didn't disappoint us. In the meantime, follow os un Instagram to see even more pictures and videos about our live in Japan during a pandemic. Stay healthy and safe!