Hey everyone, the trip to Fukui happened already in late October and during easier times (the number COIVD cases was not too bad at that time in Japan…), but still I want to tell you about this interesting day trip we took and show you some pictures of the famous places we went to.
Our friend Natsuki has organized this trip for us and Atsumi, another friend of ours (thank you!!) and drove us to our neighboring prefecture, Fukui Ken. At Fukui, we planned to see some of the major sights but of course, we didn't cover everything there is to see, as it was only a day trip. Fukui city is the capital and largest city of Fukui Prefecture (other major cities are Sakai, Echizen, and Sabae). Fukui Prefecture is located on the Sea of Japan coast and is part of the historic Hokuriku region of Japan. The prefecture is mostly famous for its coastline: there, you can find the glooming Tojinbo cliffs there which have a rather sad image, but you can also find wonderful beaches in the southern part that have a tropical atmosphere. Also, the mountainside is beautiful, too and there are many great hiking areas. A huge problem is that Fukui is also one of the less populated prefectures of Japan: around 780,000 people are estimated to live there, which is not much, especially compared to the prefecture size.
While driving through the northern part of the prefecture, we also had the impression that Fukui is a rural, more countryside prefecture and it felt very different from Ishikawa, which has a higher population and more urban areas.
Tojinbo cliffs
Our first stop on our trip were the famous Tojinbo cliffs. From the parking lot, it's only a short walk along a small road where you can find many souvenir shops, restaurants and stores which sell fresh crabs, a local speciality. There is even an old panorama tower that you can visit to get the perfect view. Once you arrive at the seaside, you have a perfect view of the cliffs and the whole coastline.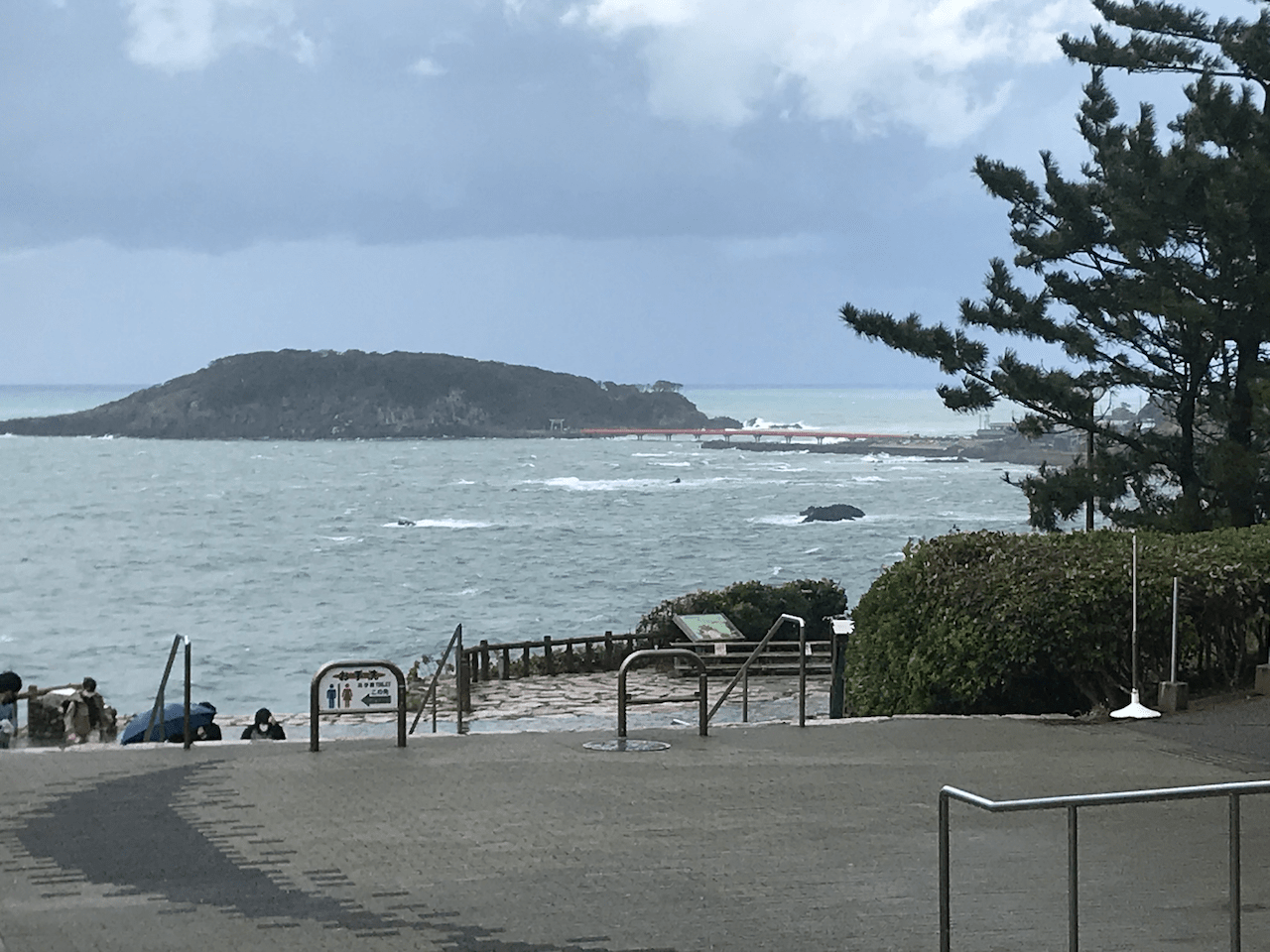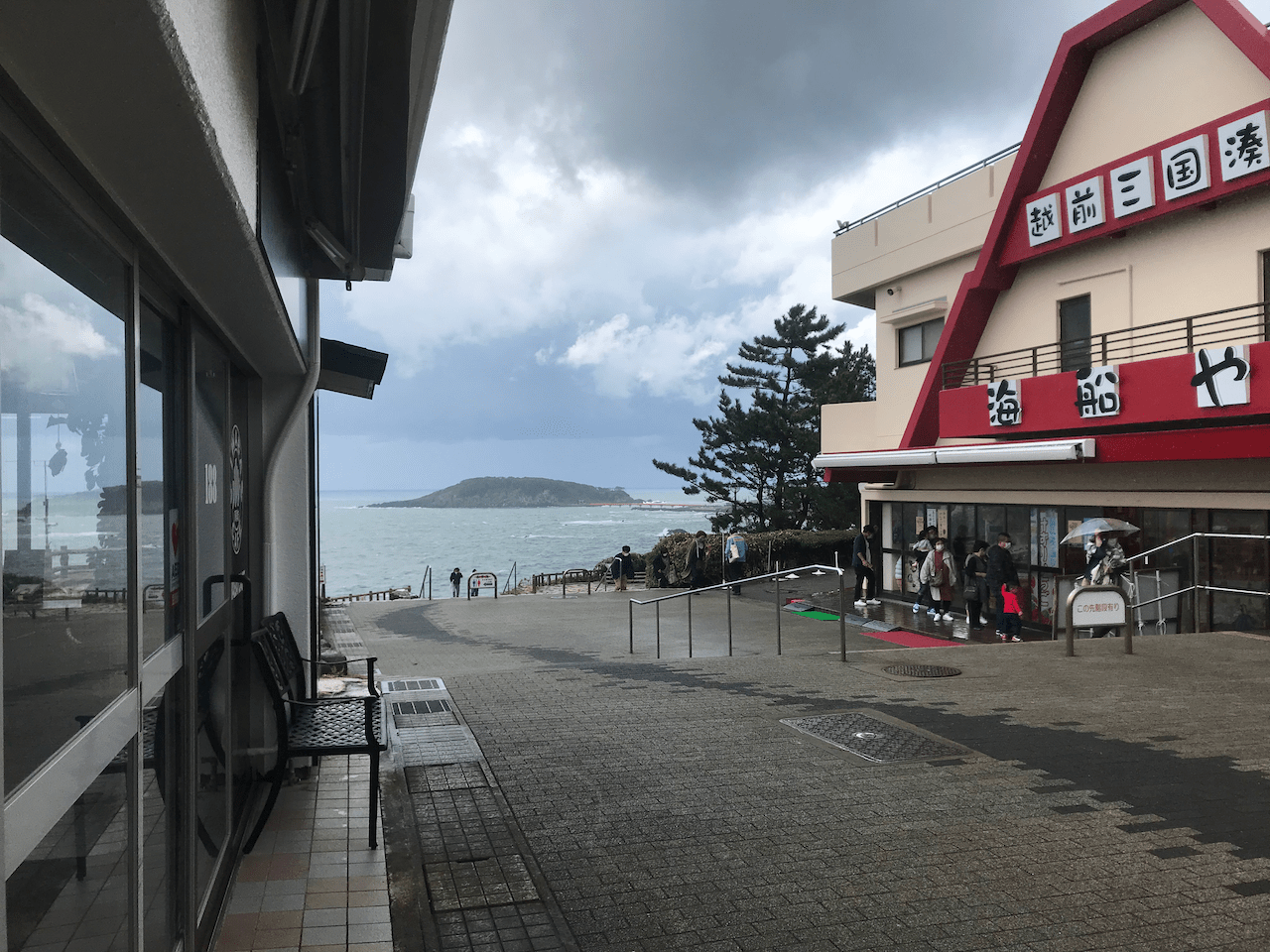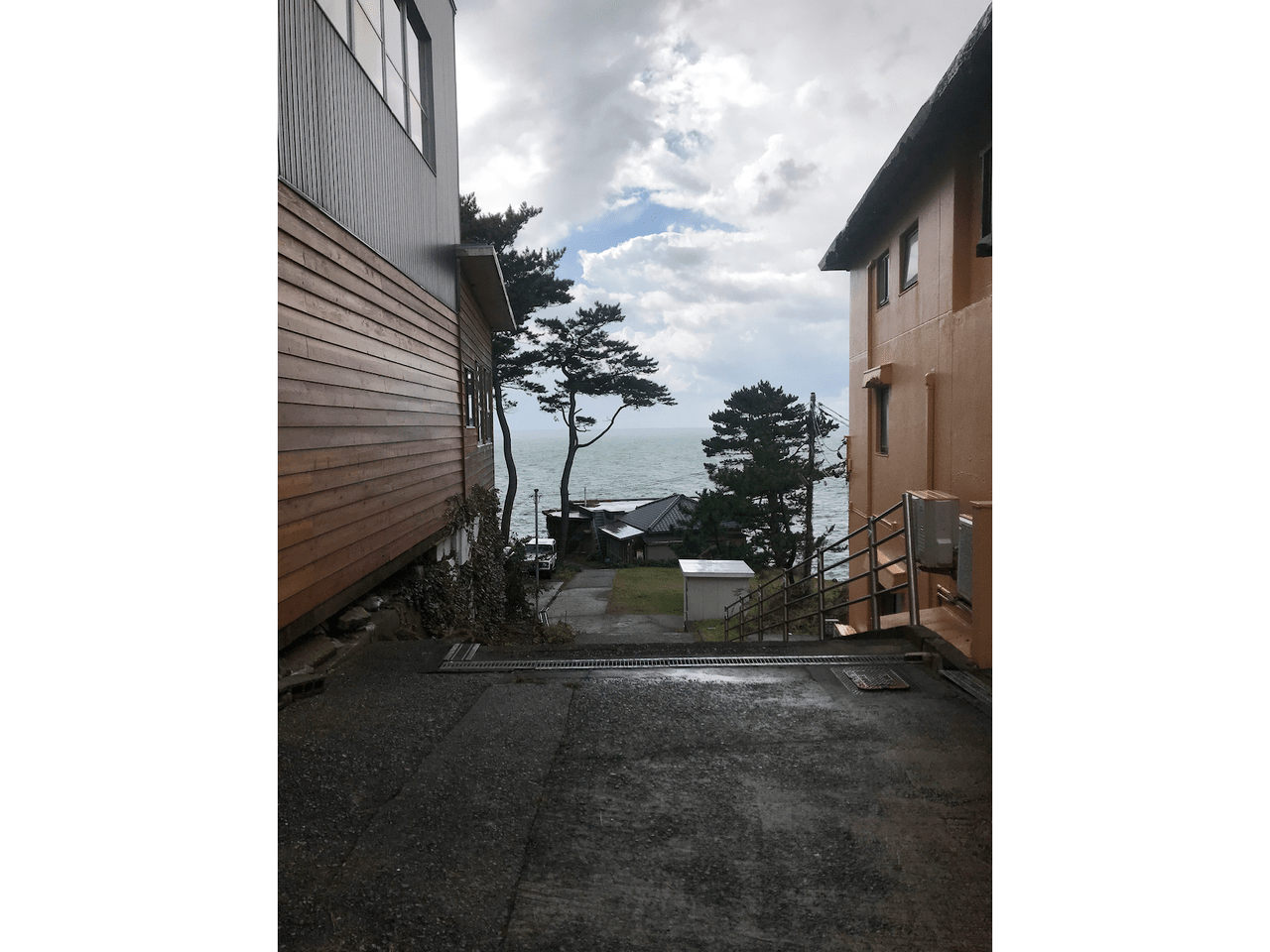 The rugged basalt cliffs expand around one kilometer long at the Japanese seaside. The rocky coastline has been carved out by the waves. The pillar-shaped rocks look like bundles of hexagonal and pentagonal rods and are a unique geologically formation that can be seen in only three spots in the world and nowhere else in Japan.You can walk around freely at the cost line or take a boat trip to admire the cliffs from the water.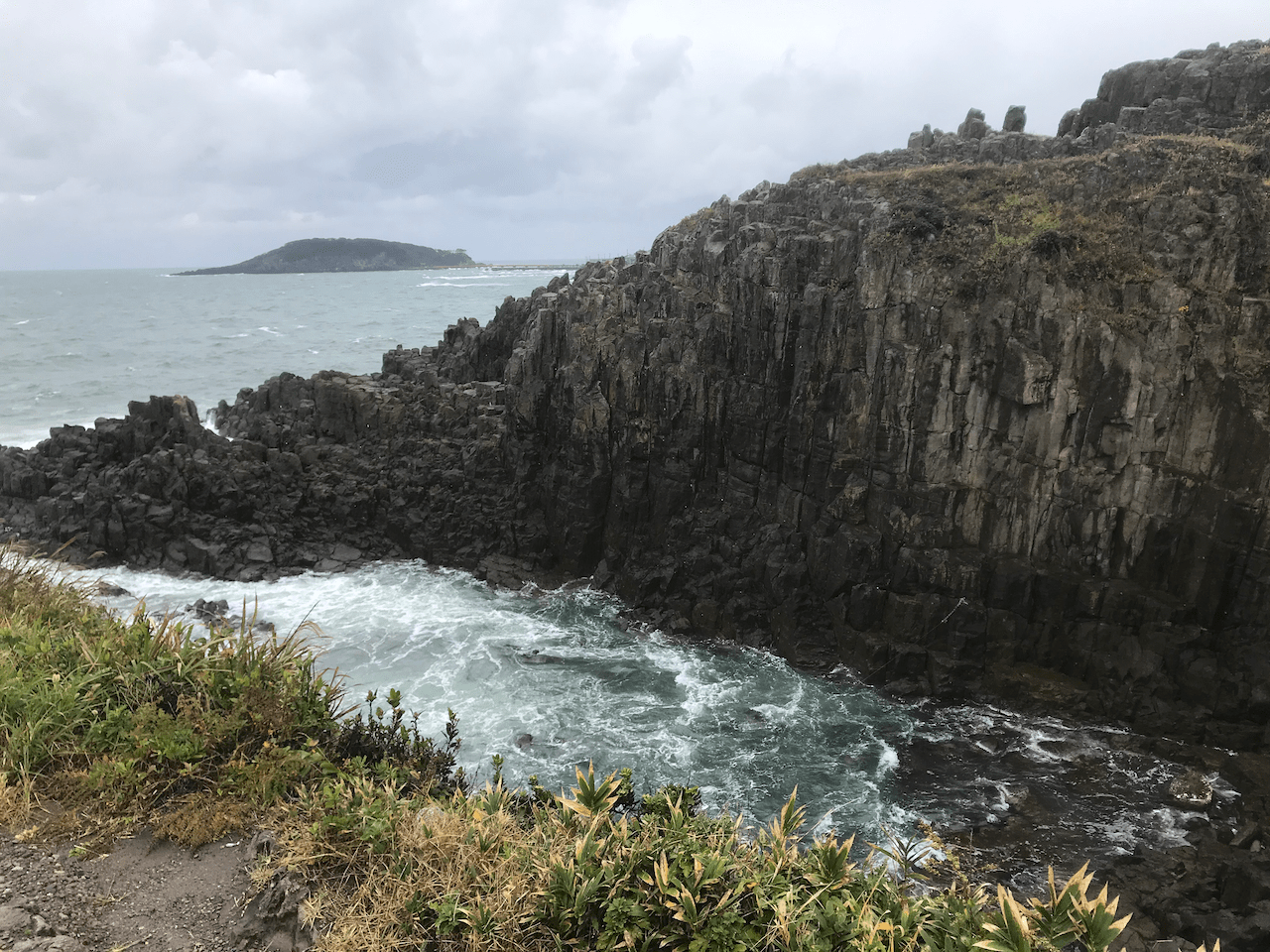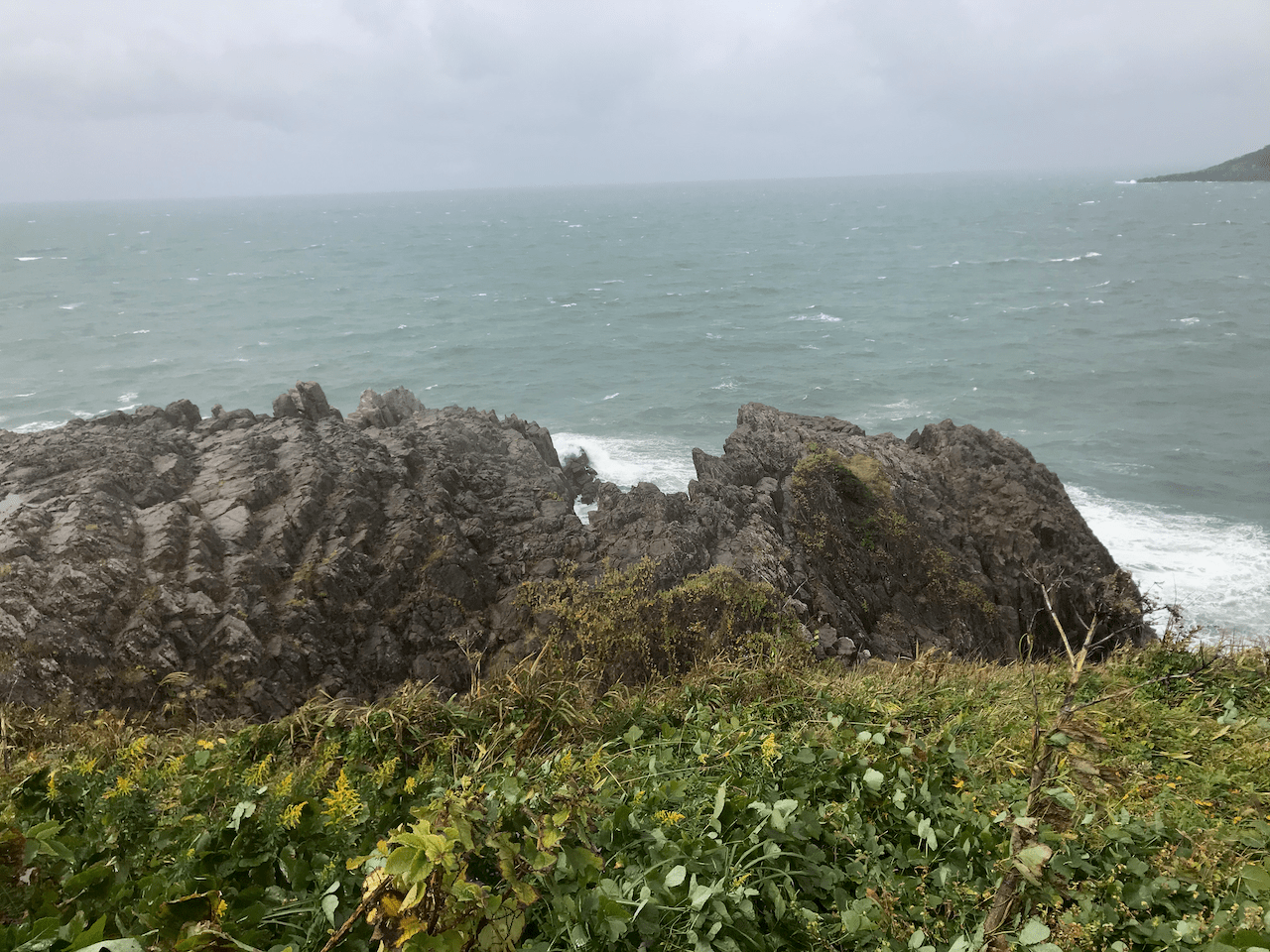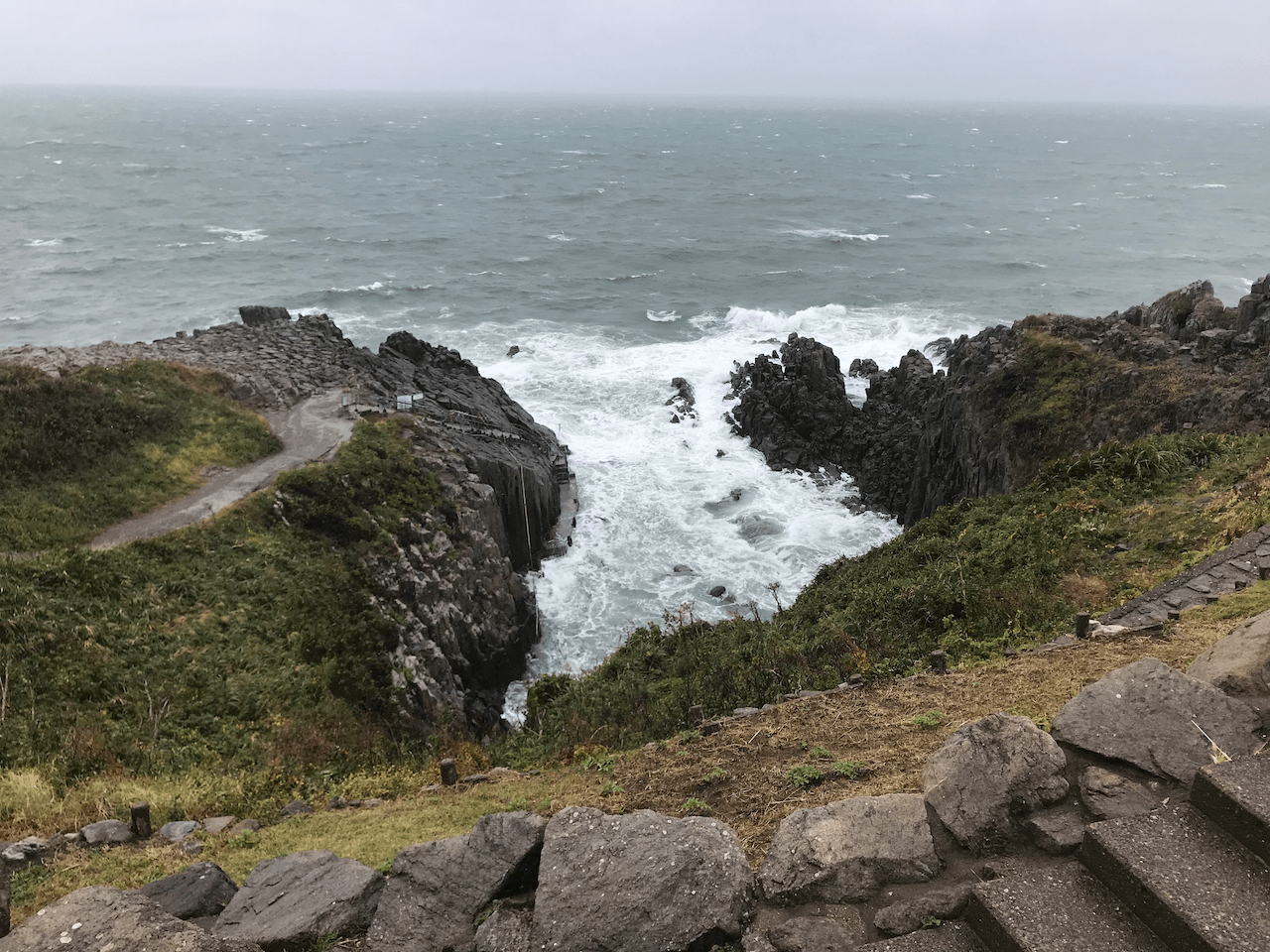 However, on that day, we were even thankful to get a short glimpse at the cliffs as it was a stormy day and the wind at the coast blew like crazy, making the whole experience exciting and scary at the same time.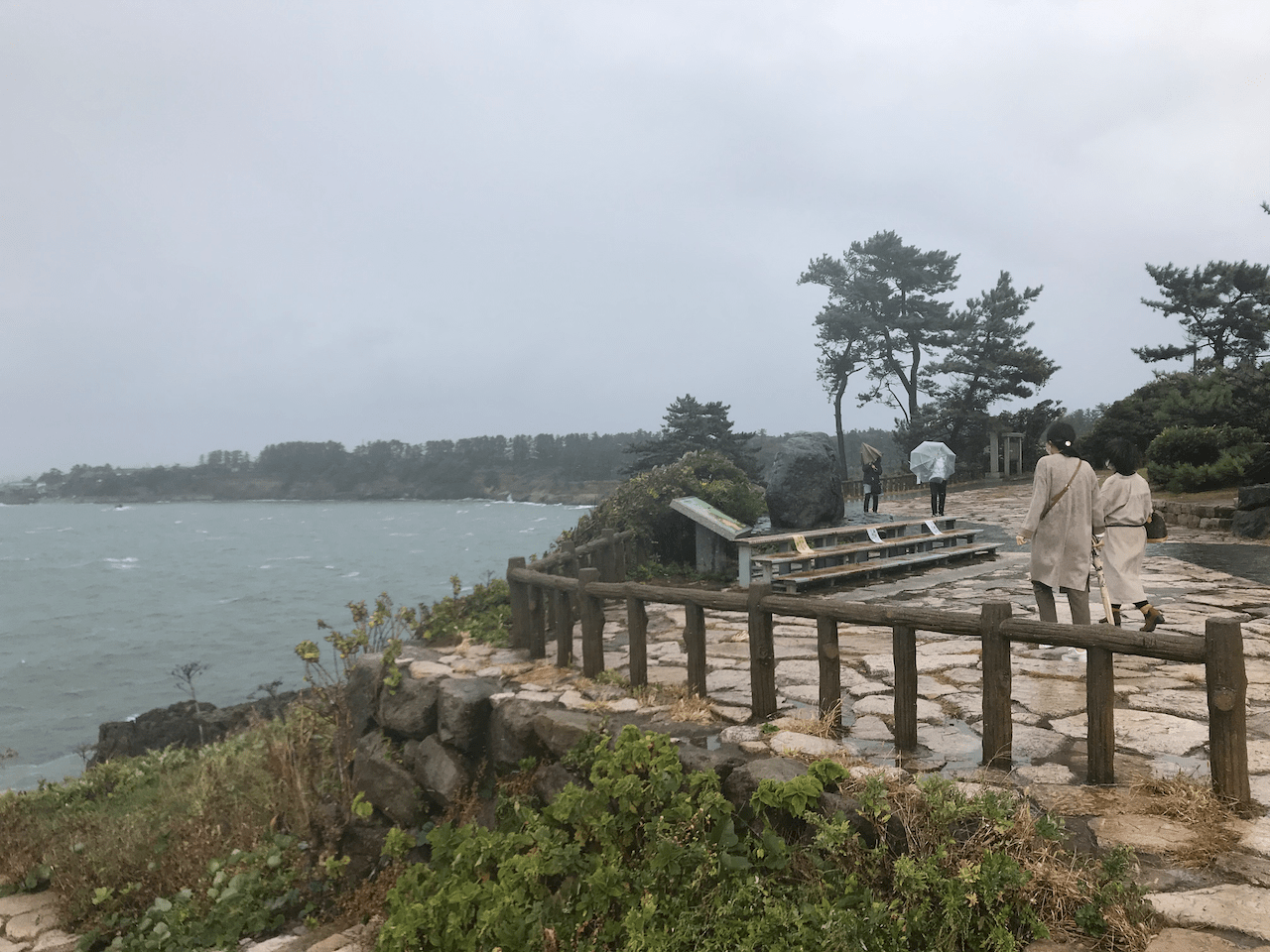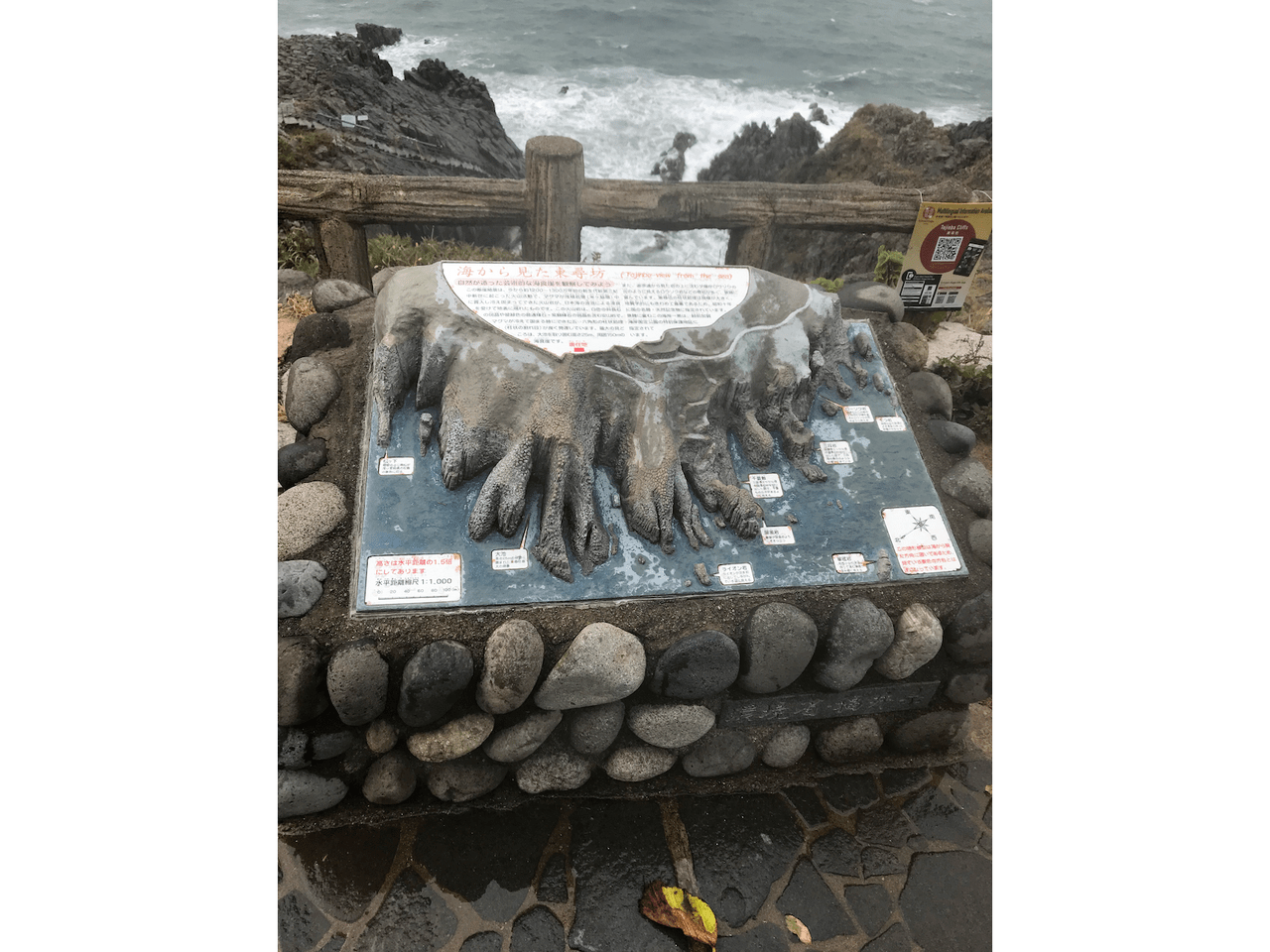 The sound of the waves was extremely loud, the sea was demonstrating its destructive powers and the heavy rain in between made it extra chilly. I was impressed and terrified at the same time!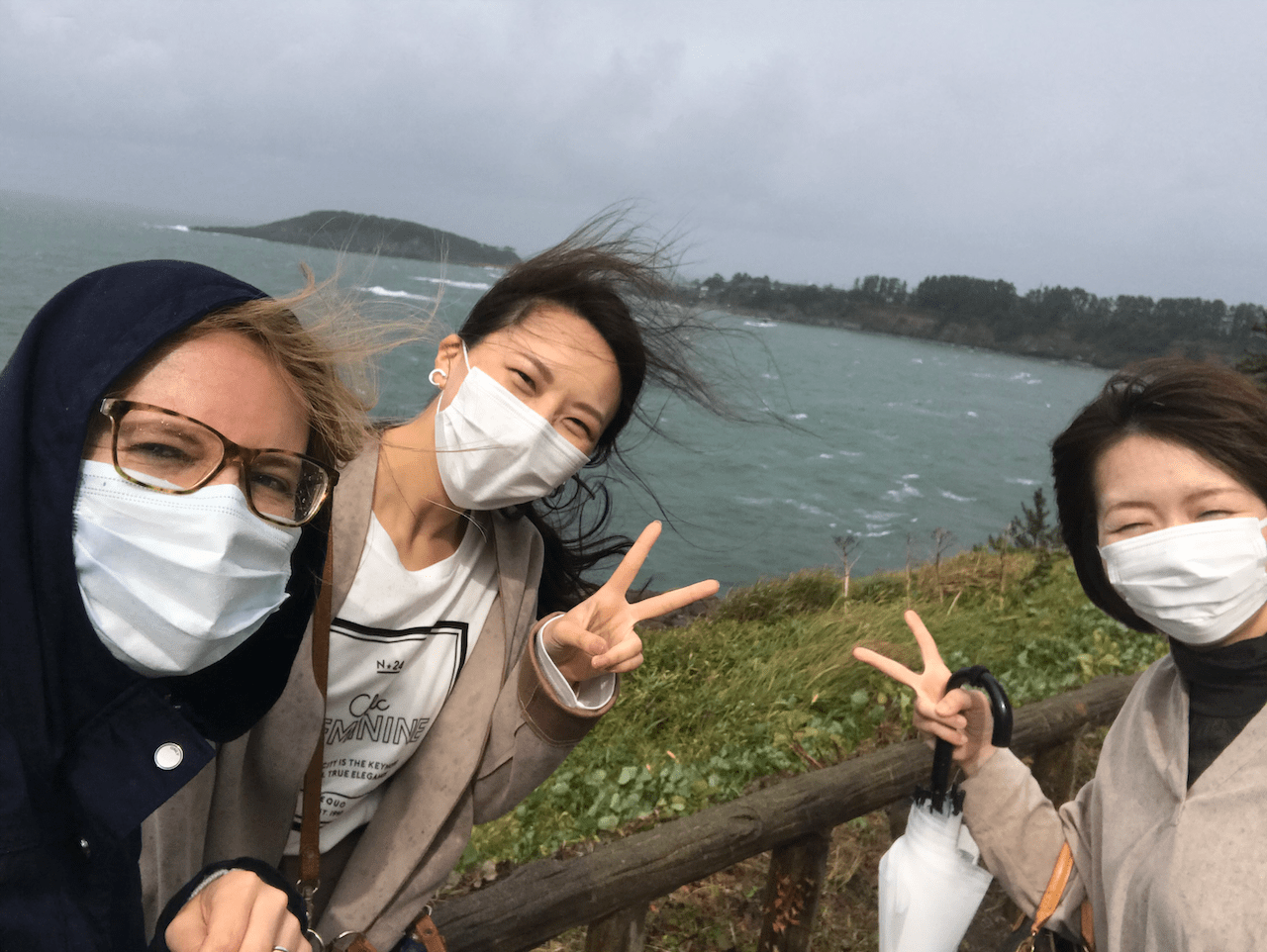 As you can see, it was super windy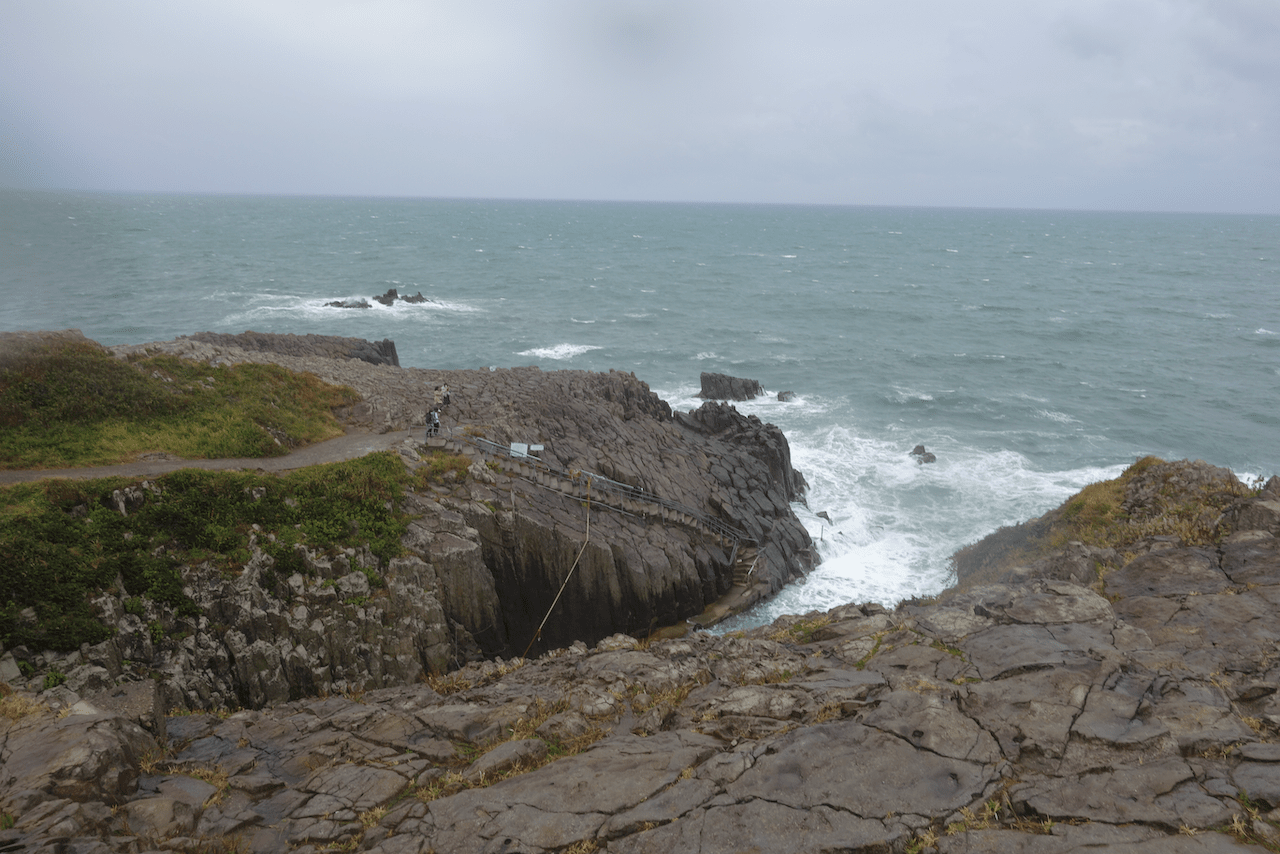 To get back some warmth, we drank a quick hot coffee at the only coffee shop that was sitting directly on top of the cliffs. from there, we had a perfect view of the dramatic seaside and could warm up before gettin back out into the cold windy weather.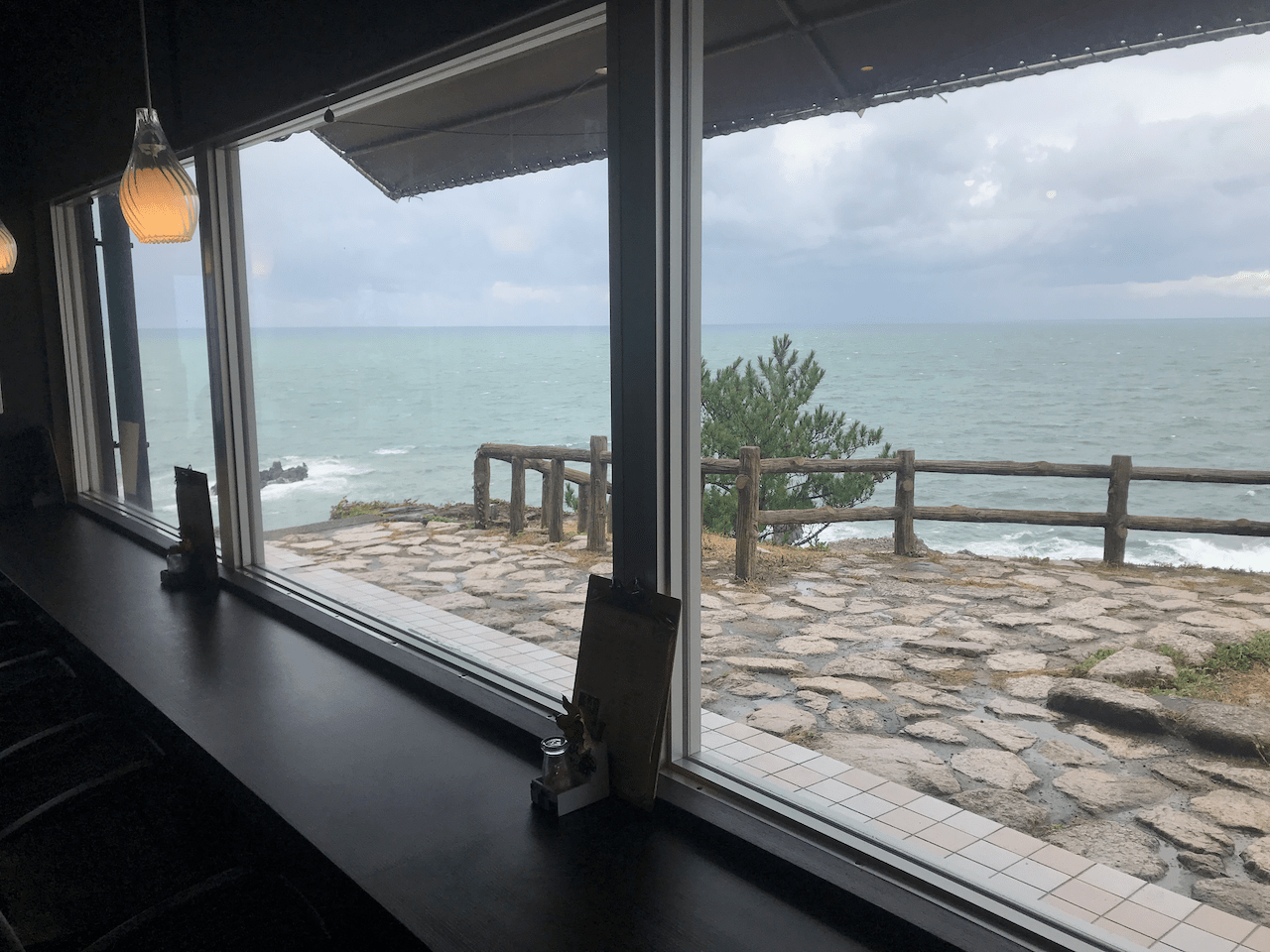 Fukui City and Sauce Katsudon
After this stormy visit we became really hungry and excited to eat Fukui's most favorite food: Sauce Katsudon. We went to the number one restaurant Yoroppaken in the center of Fukui City to enjoy this special dish. It consists of fried pork cutlet soaked in a special (secret) sauce, served on plain rice with miso soup and salat. We were lucky to get a table at this super popular place without waiting too long in the line. Even though it was already fairly late for Japanese lunch, there were still many people coming to eat at this restaurant.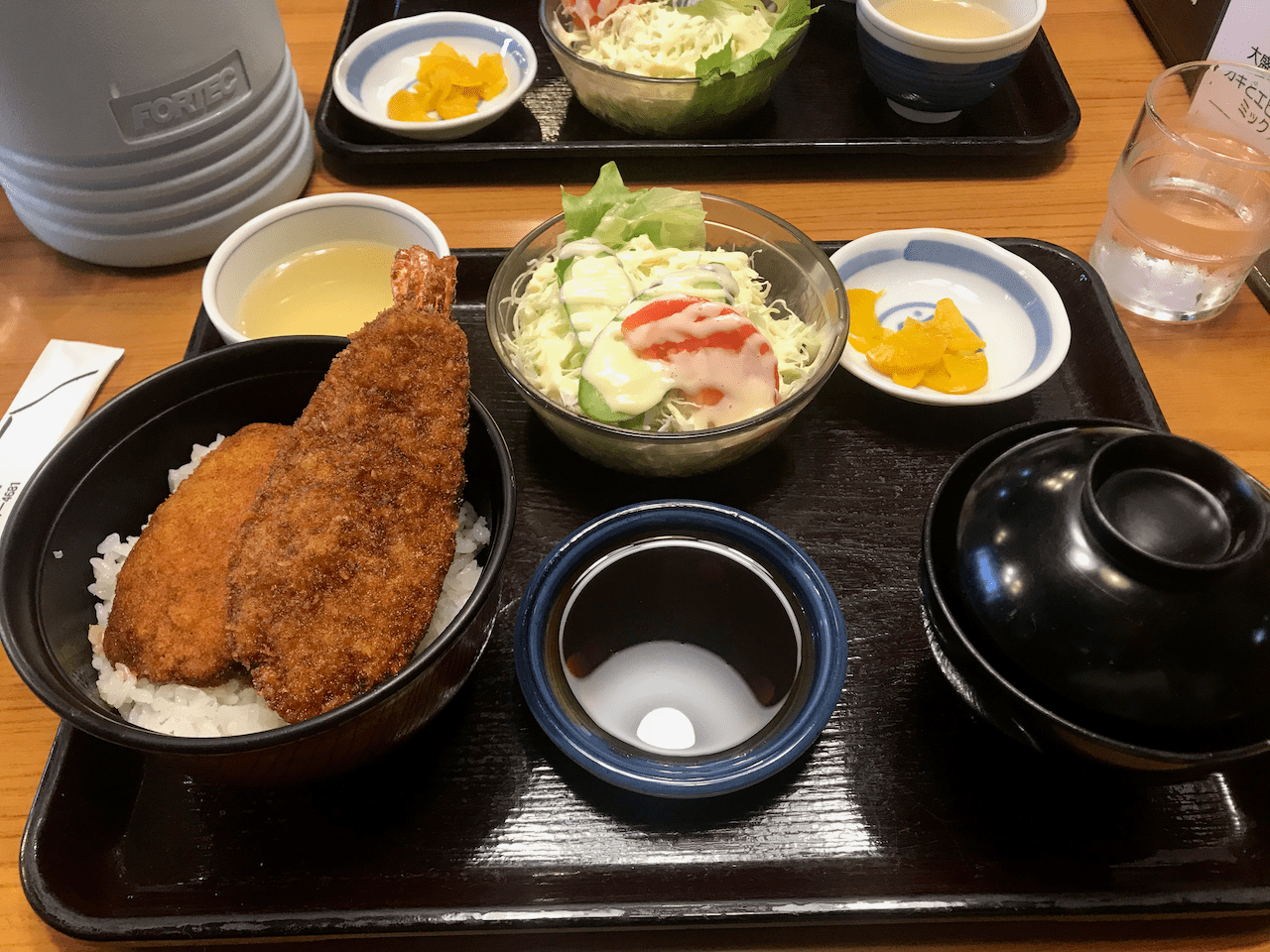 But the wait was worth it! It was sooo delicious!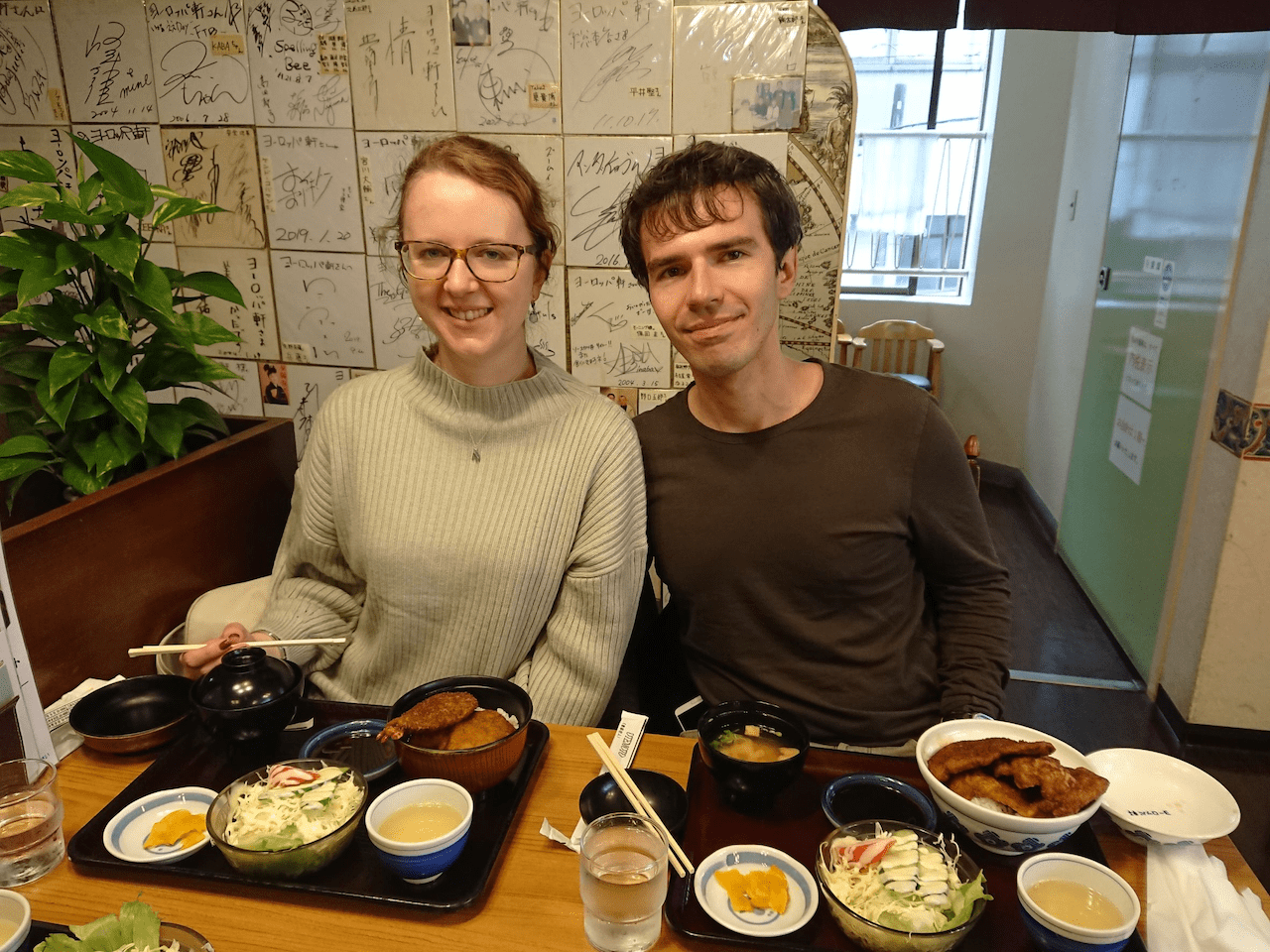 Trying to look normal after the windy visit of Tojinbo
But not only "normal" people enjoy to eat there - many celebrities also visited this restaurant to have their famous Sauce Katsudon dish. We could admire lots of autographs and pictures on the walls.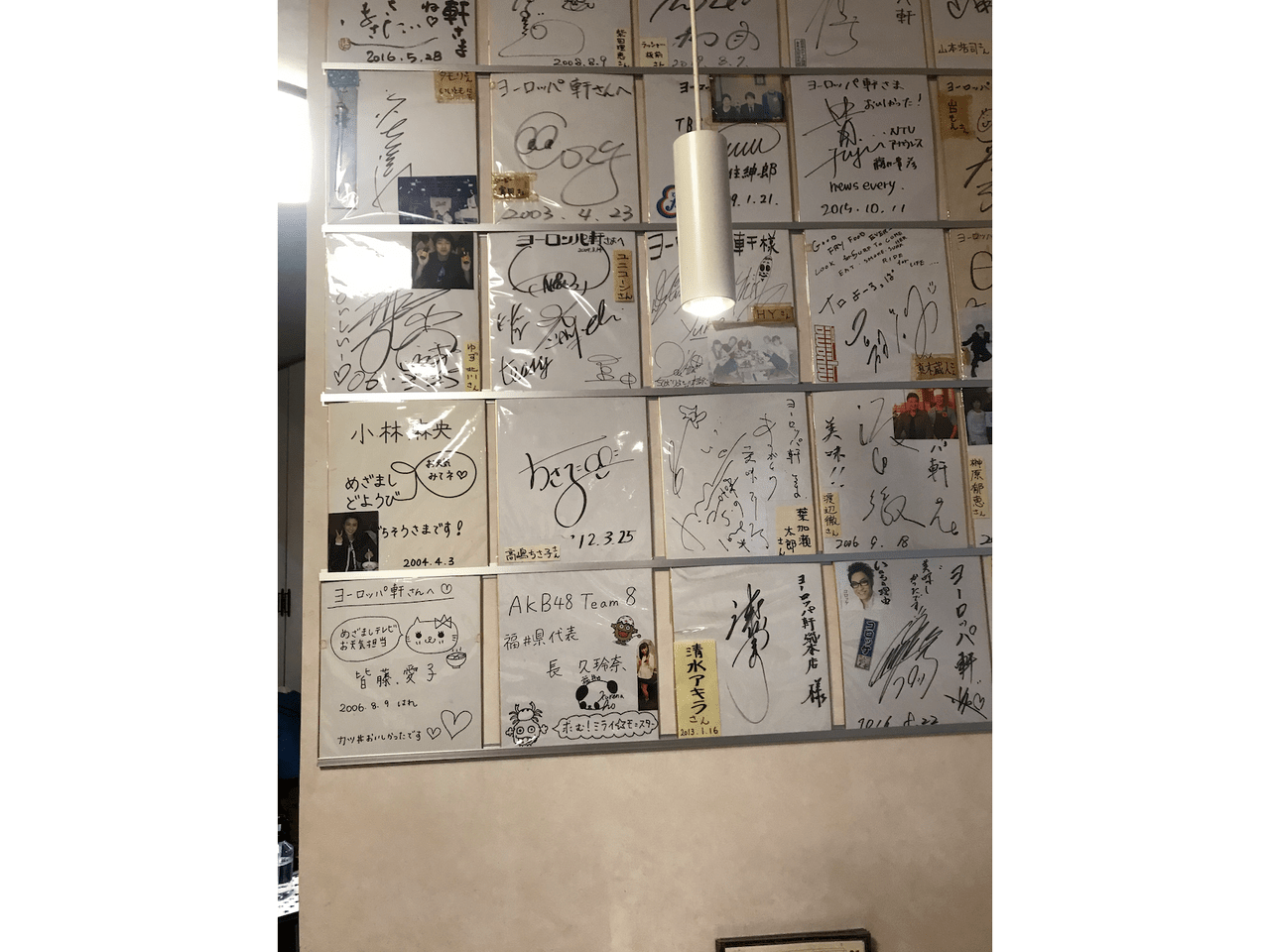 After our lunch, we continued our way towards Eiheji Temple and passed another attraction: the huge cosmos flower fields of Fukui.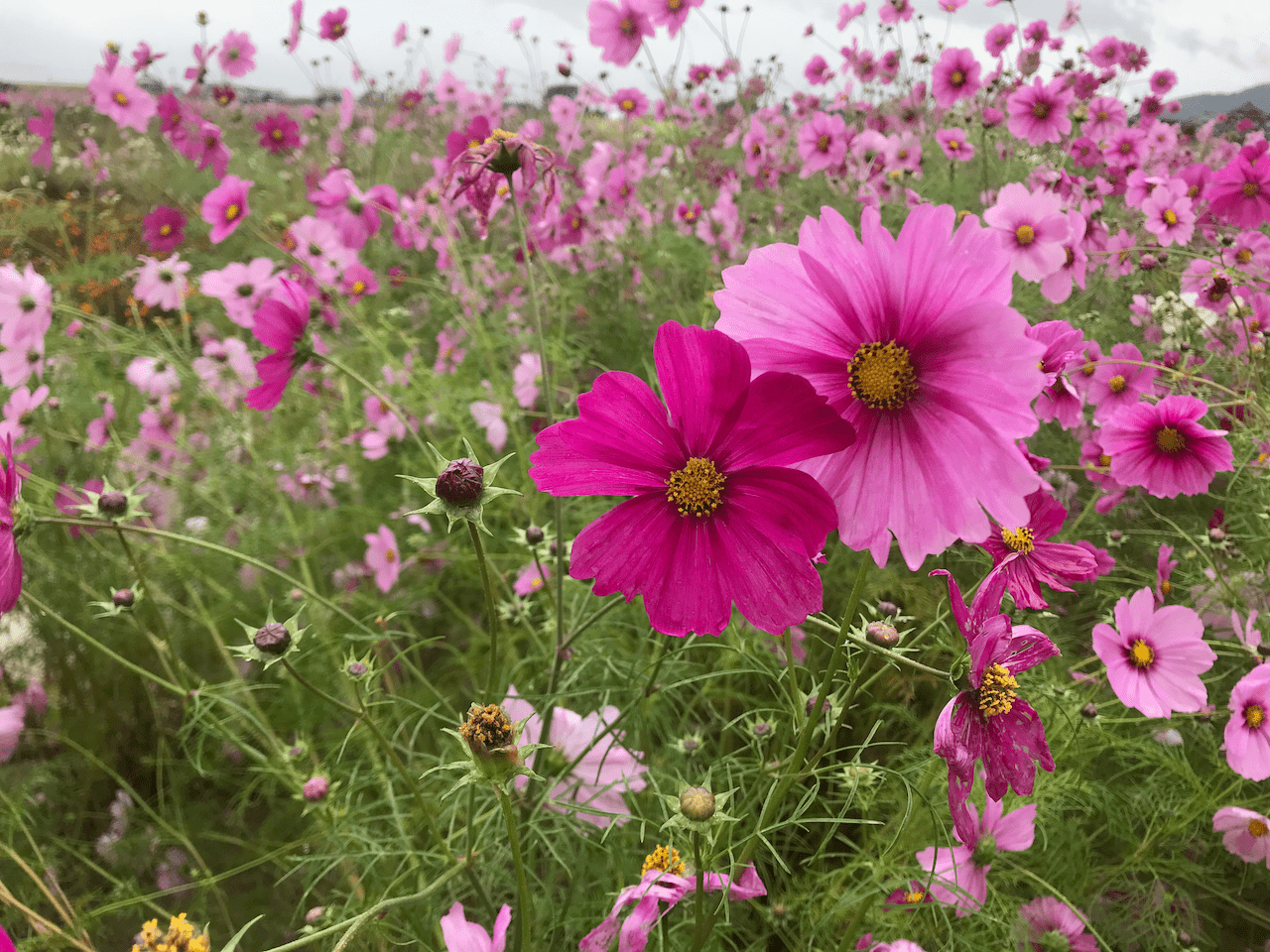 Colorful flowers, despite the grey weather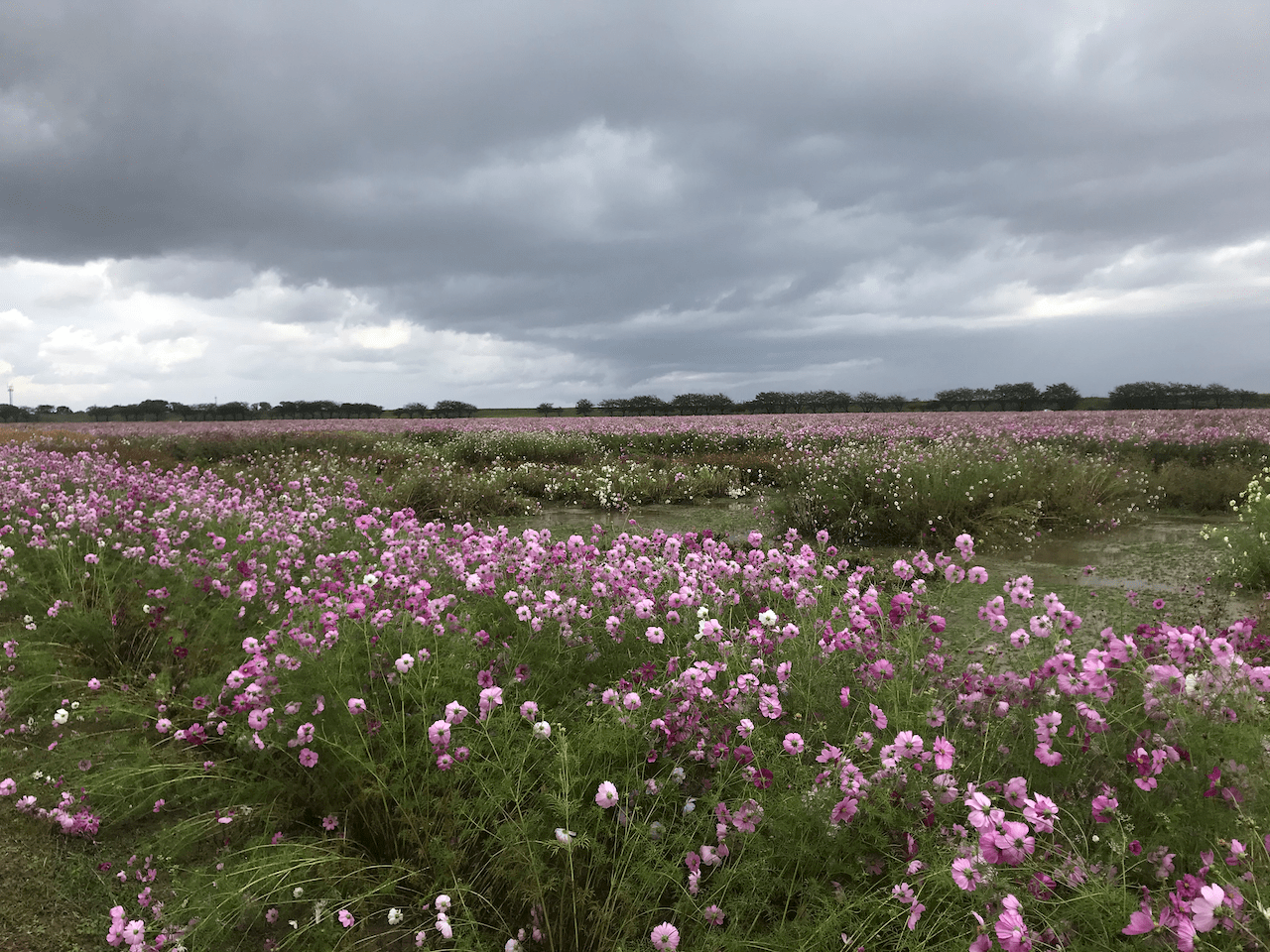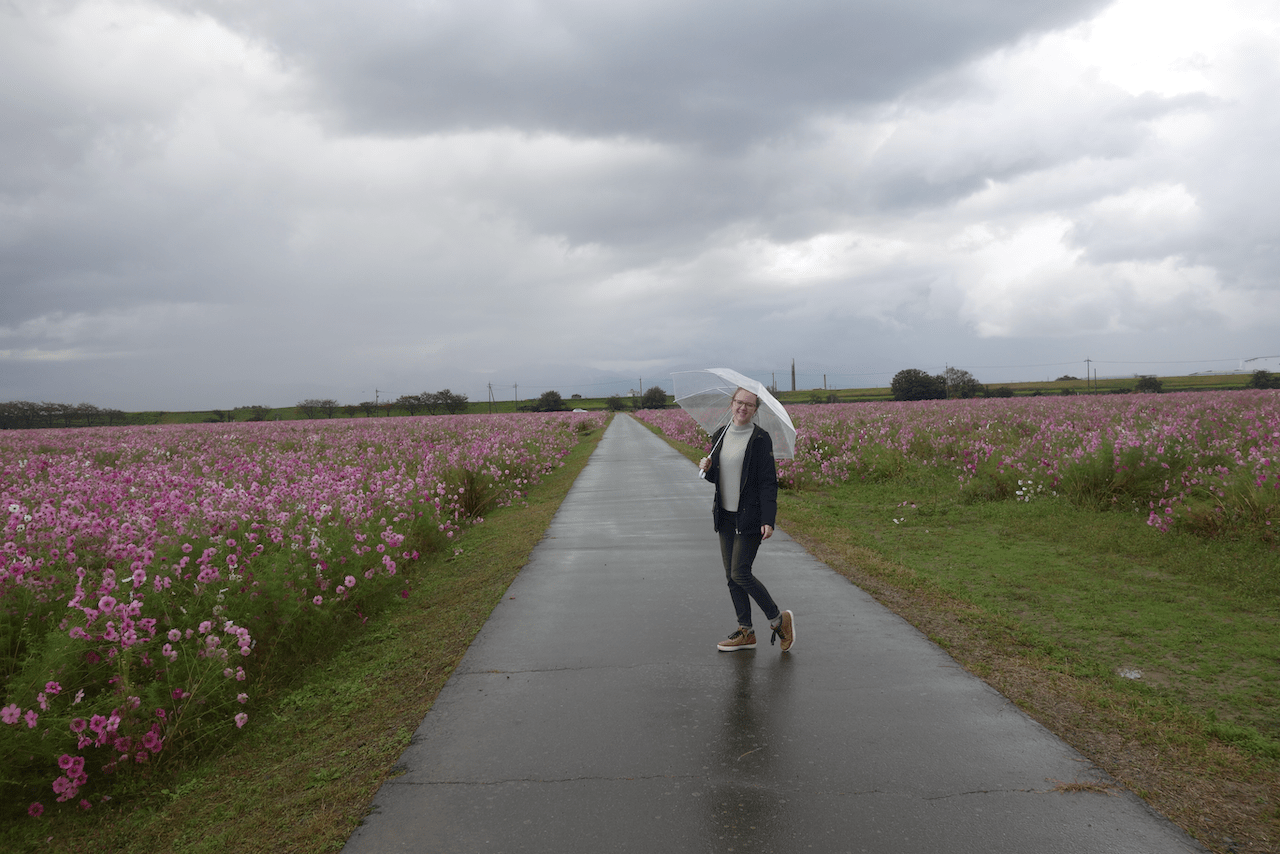 Sadly, it started to rain (again) when we arrived, so we only stayed for a short period of time to take some pictures of the colorful flowers before we had to flee back into the car. It started to get really chilly and we were a bit worried how the temperatures would be in the mountains.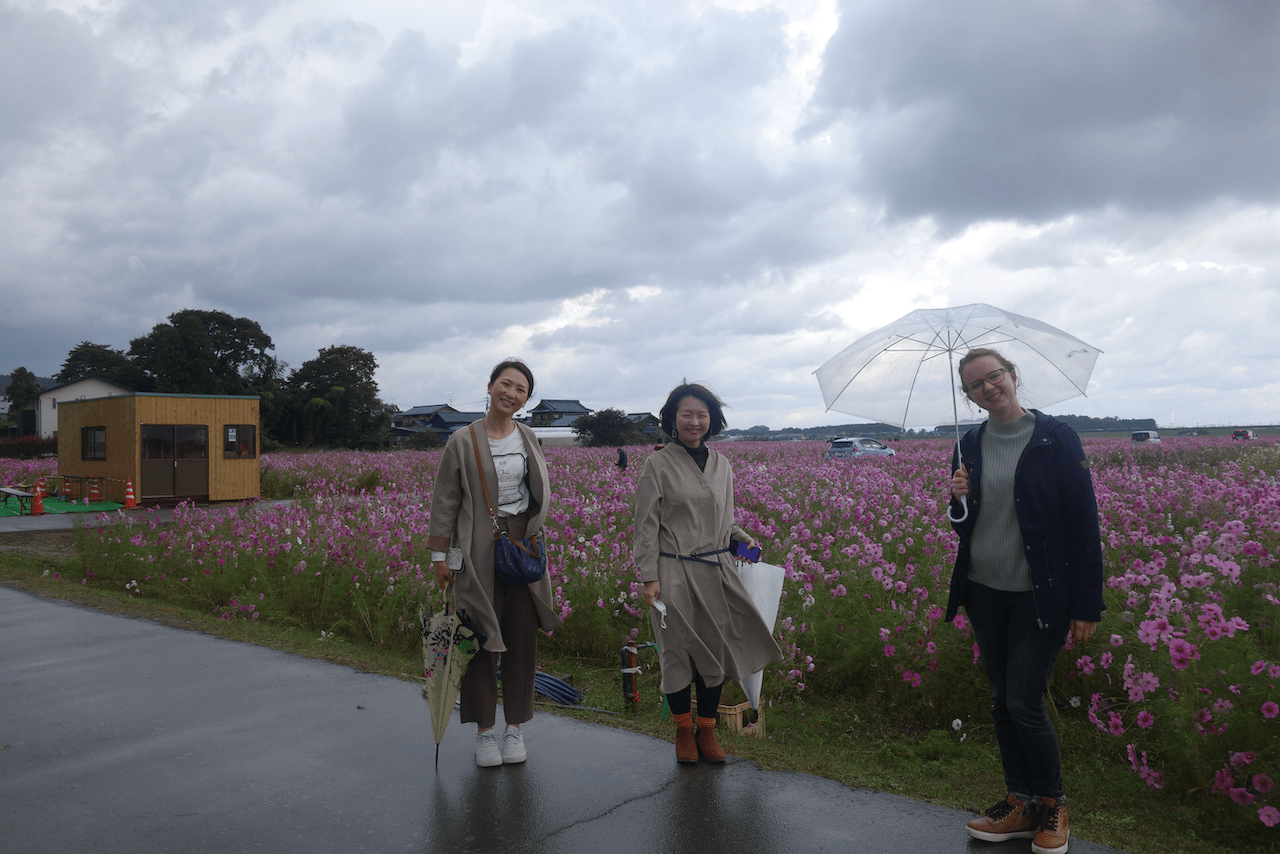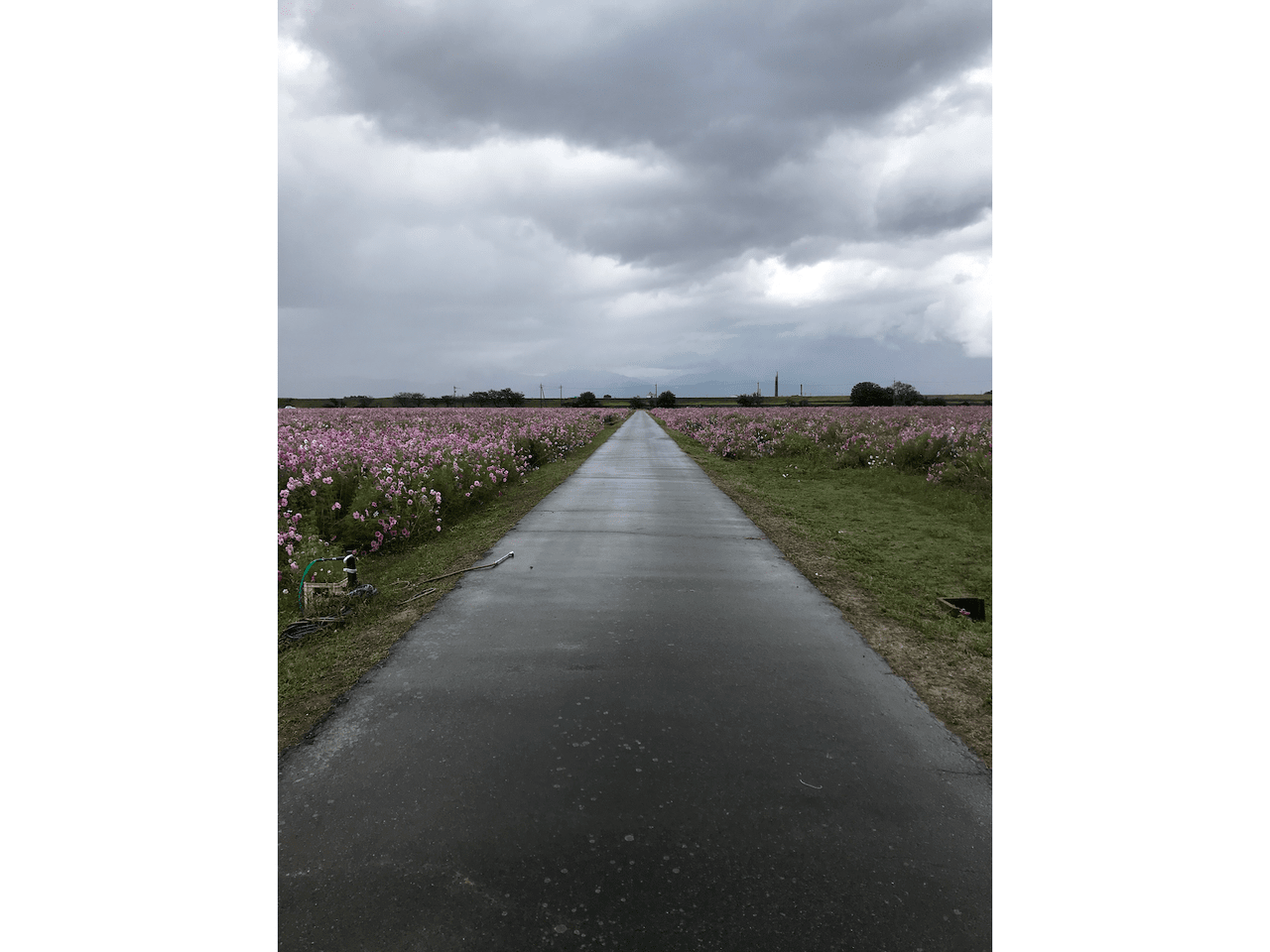 Eiheji Temple
Eiheiji (永平寺) is a large temple complex and active monastery standing on a cedar-covered slope in the mountains just outside Fukui City. The temple was founded in 1244 by Dogen, the Buddhist scholar who introduced Soto Zen from China to Japan in 1228. Eiheiji is one of two head temples of the Soto Sect of Zen Buddhism.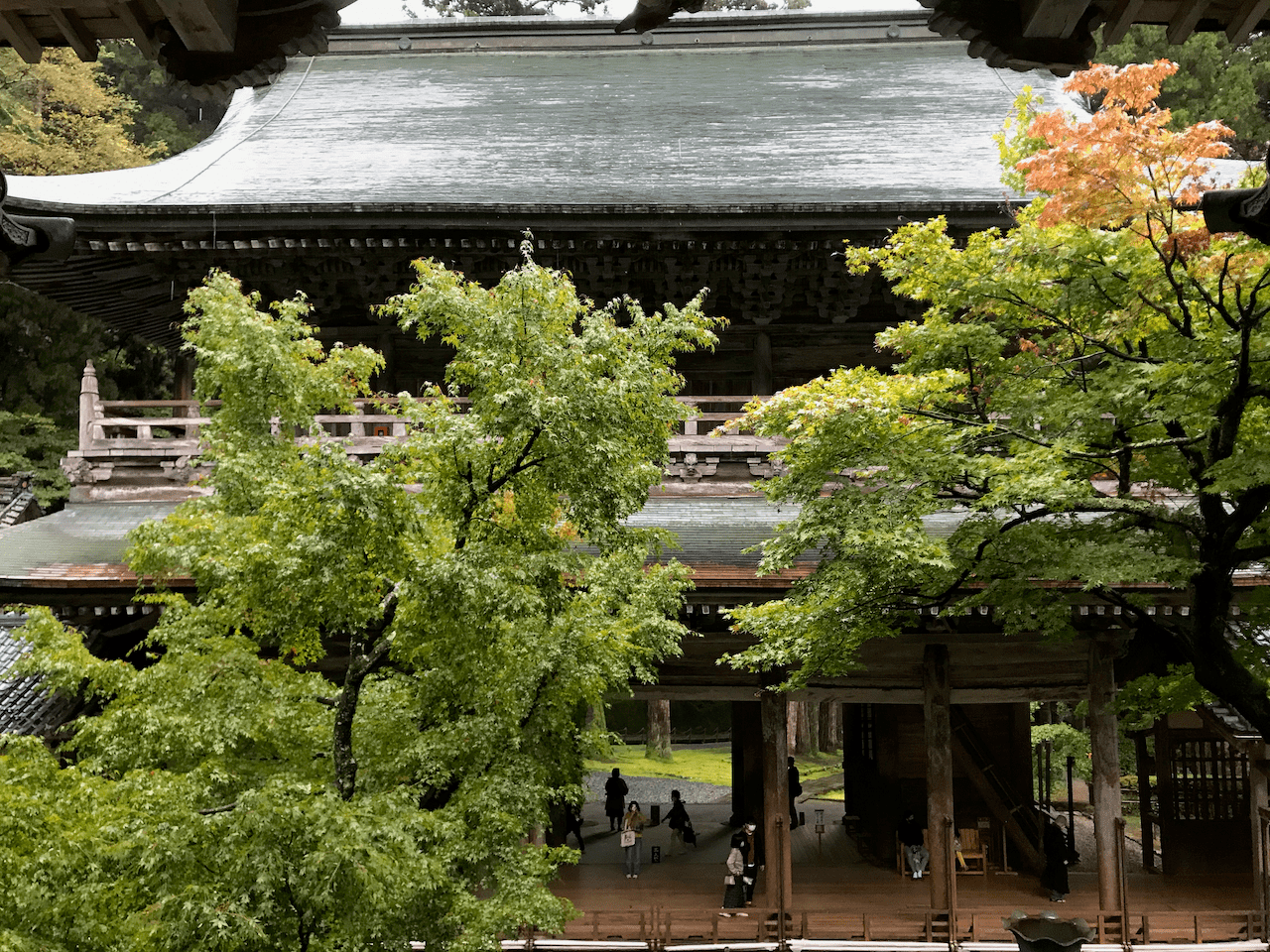 The huge temple complex consists of over 70 buildings and structures which are connected to each other by covered walkways that protect the monks from heavy rain or the heavy snow that usually comes down during the winter months. We were really happy about that because on the day when we visited, the rain was super heavy and it was very cold! At least the covered walkways protected us from the rain.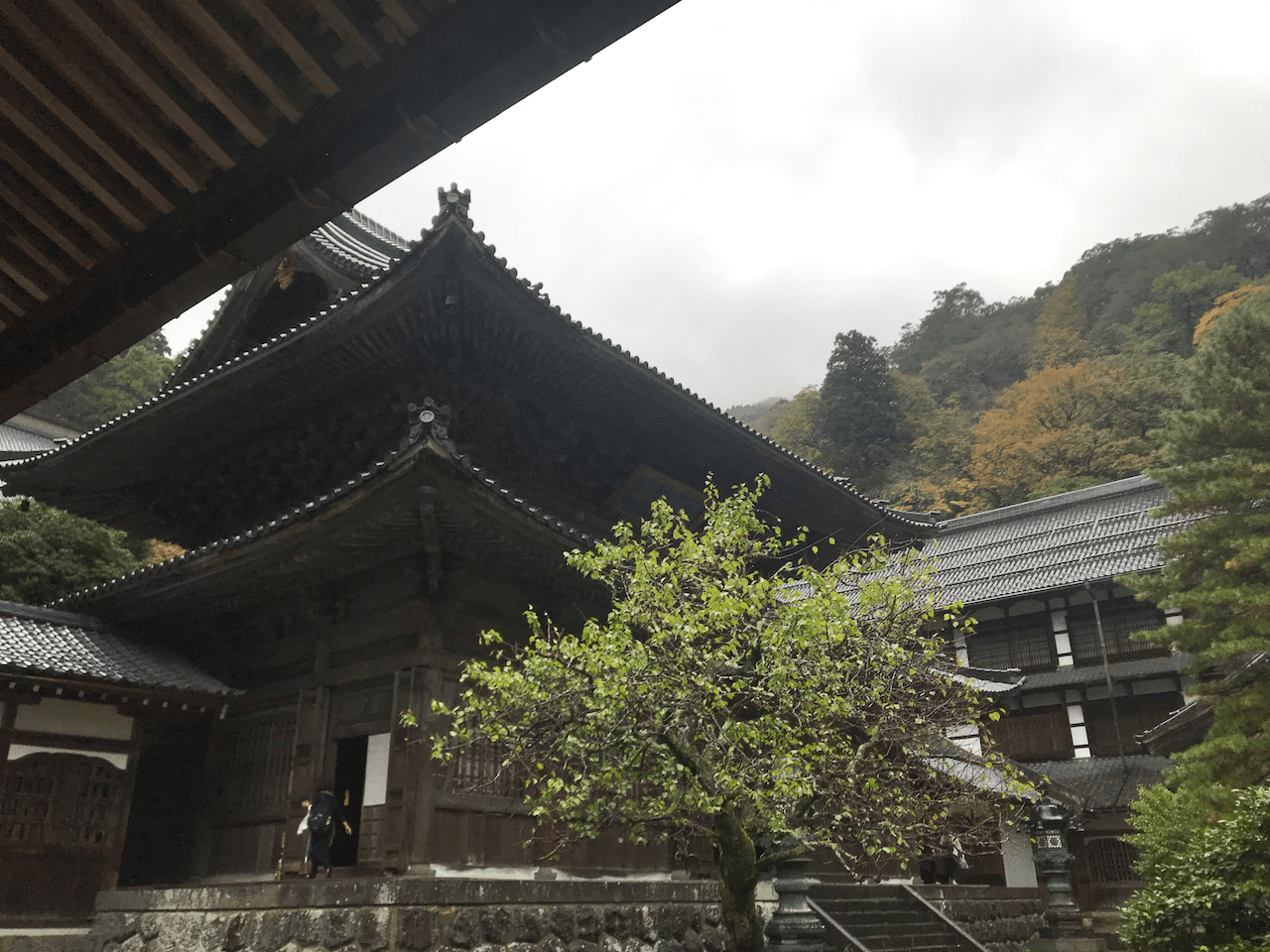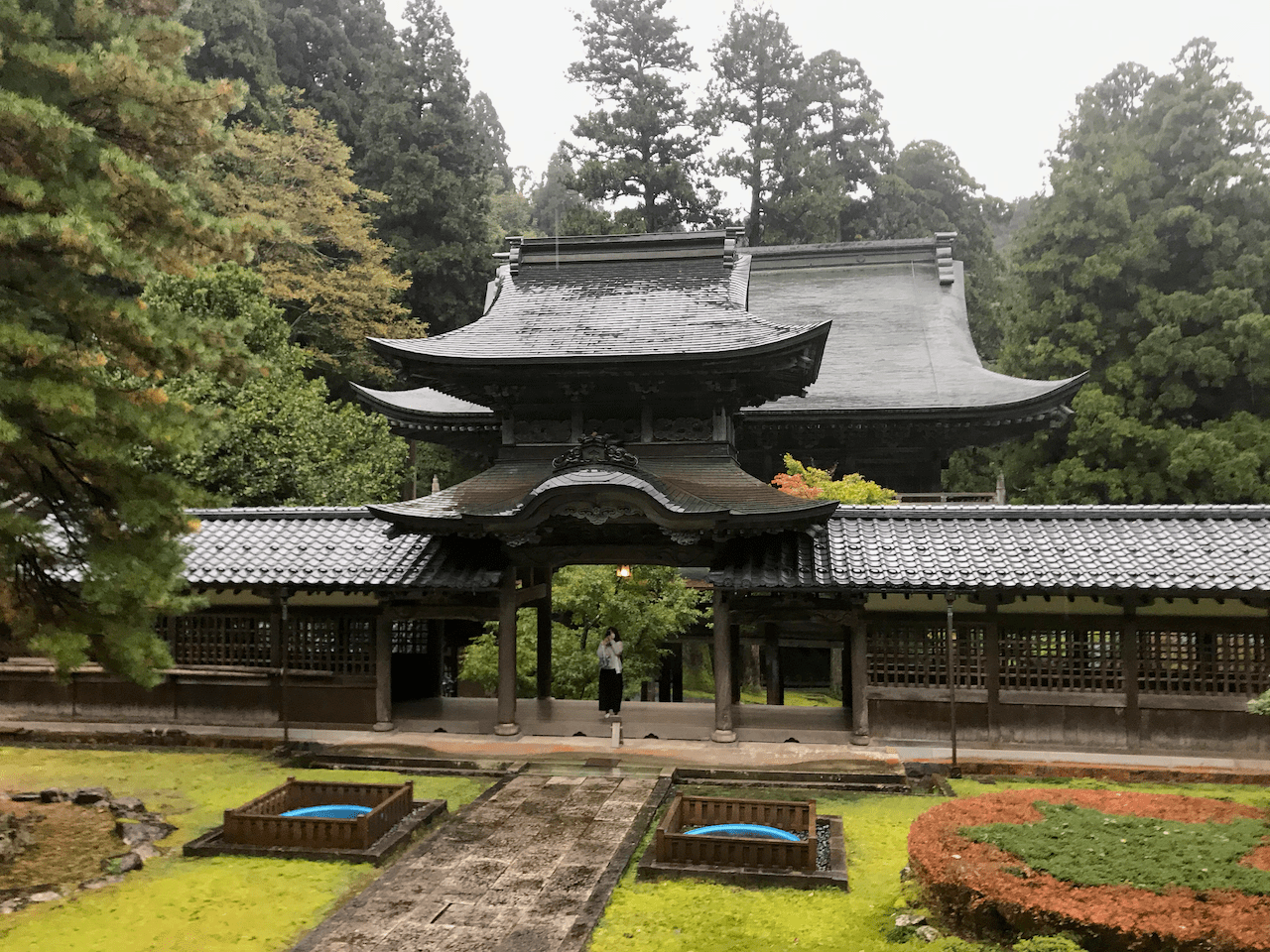 The warmer months bring lush vegetation to the temple grounds, which are especially beautiful during the fall season when you can see the colorful fall leaves.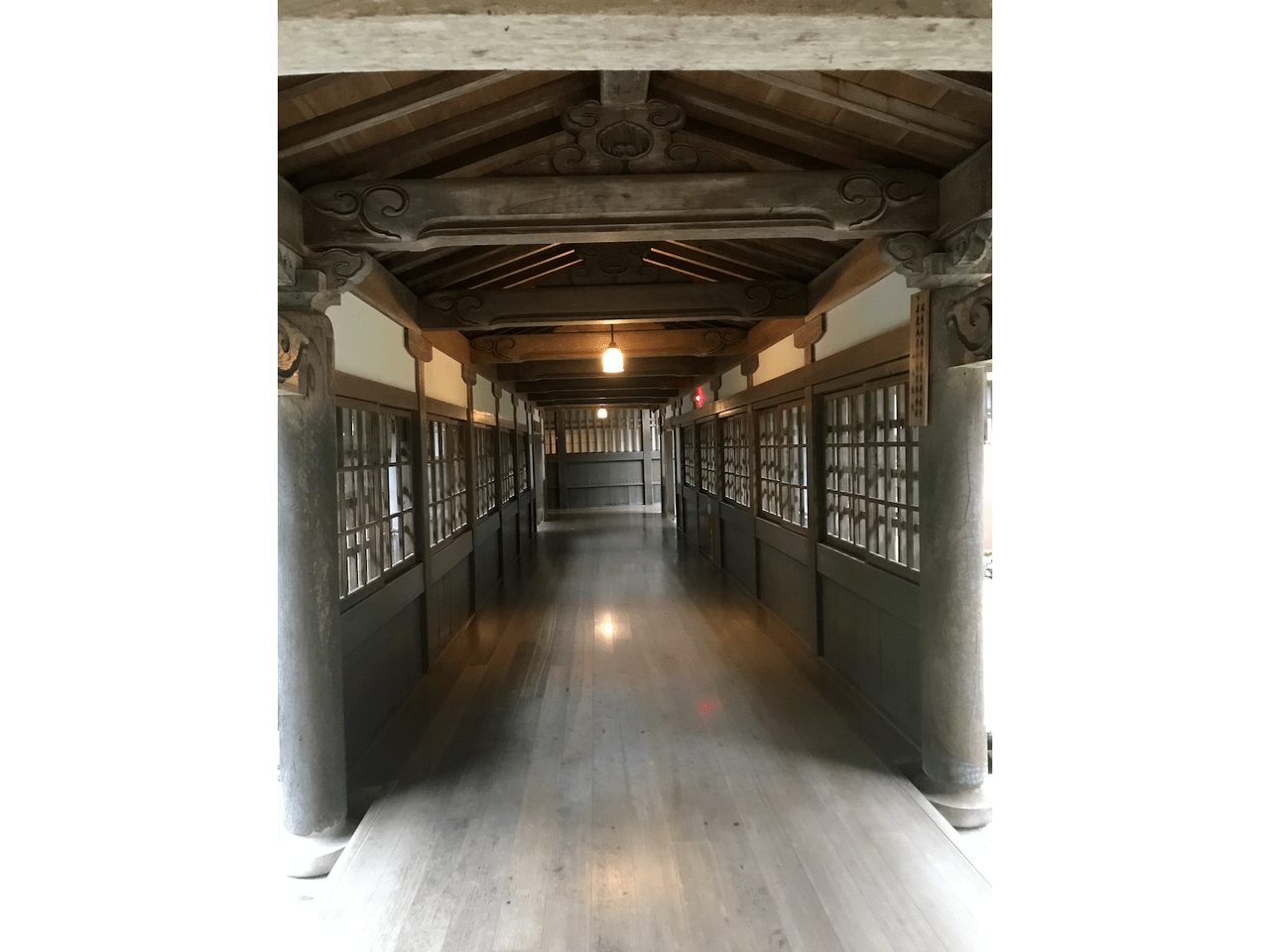 We arrived there at the early afternoon, after following a narrow road into the mountains of Fukui. The temple grounds are impressive - the entrance alone was leaving me completely speechless. You walk along a wide path between deep green moss fields and super high trees until you enter the main building through a huge entrance gate.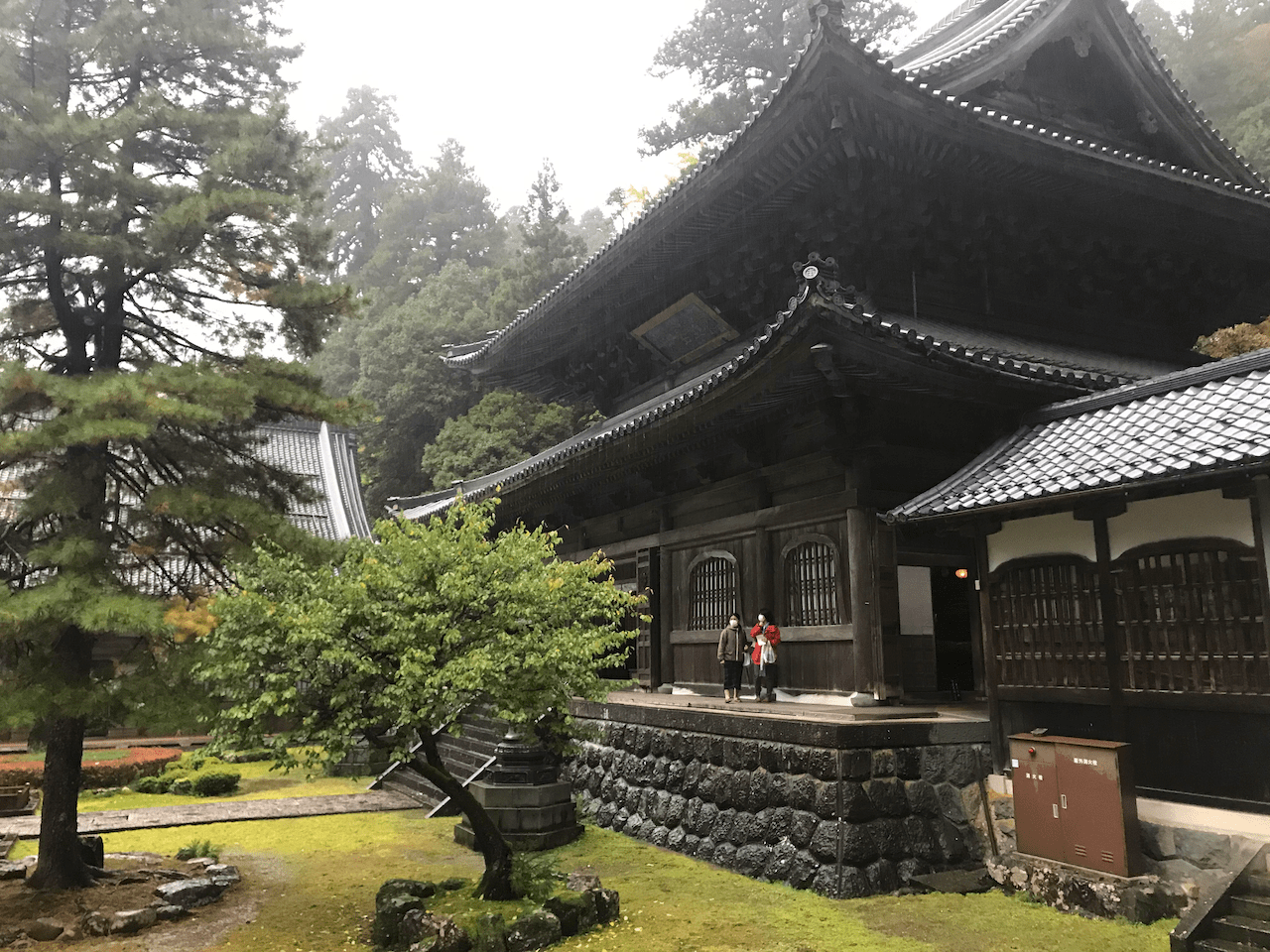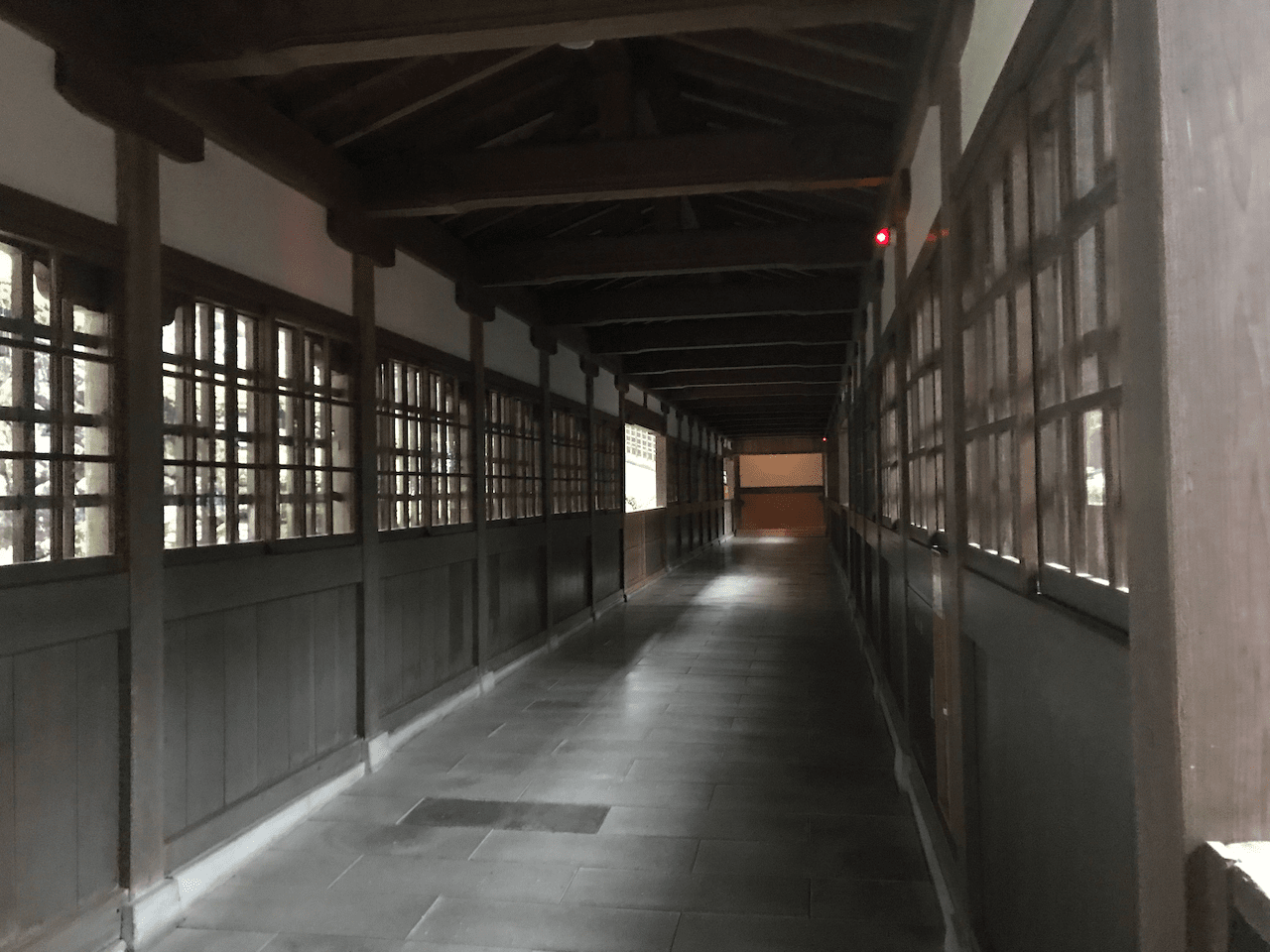 The temple area is really wide and as we didn't have much time before it was closing down, we went through it a bit fast (but also because ist was freezing cold!!). Despite the COVID pandemic, there were a lot of tourists visiting on that day and we didn't feel too comfortable about that. OF course, everyone was wearing a mask and had to get the temperature checked before entring the area. Also, social distancing rules were in place and there was only one fixed route that you could follow (to avoid crossing groups). But still, it felt a little strange to see the place crowded, although Natsuki told us that this was nothing compared to the regular crowds during those times when the foreign tourists still could come to Japan.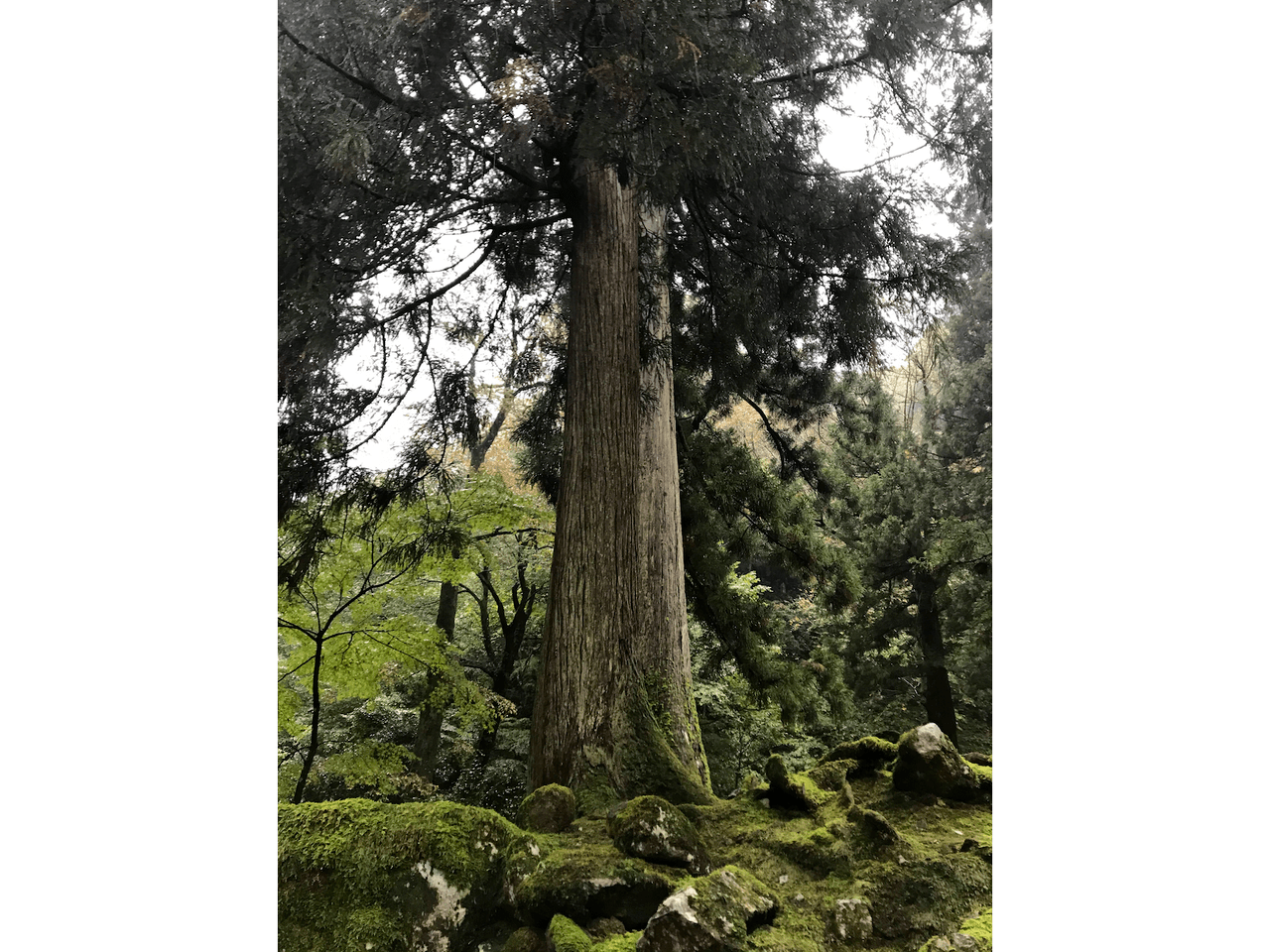 I really enjoyed the temple area and want to come back maybe during winter times, when everything will be covered in snow or during the spring season when the flowers will bloom. I can only recommend this place to everyone who wants to see a big temple complex in the mountains!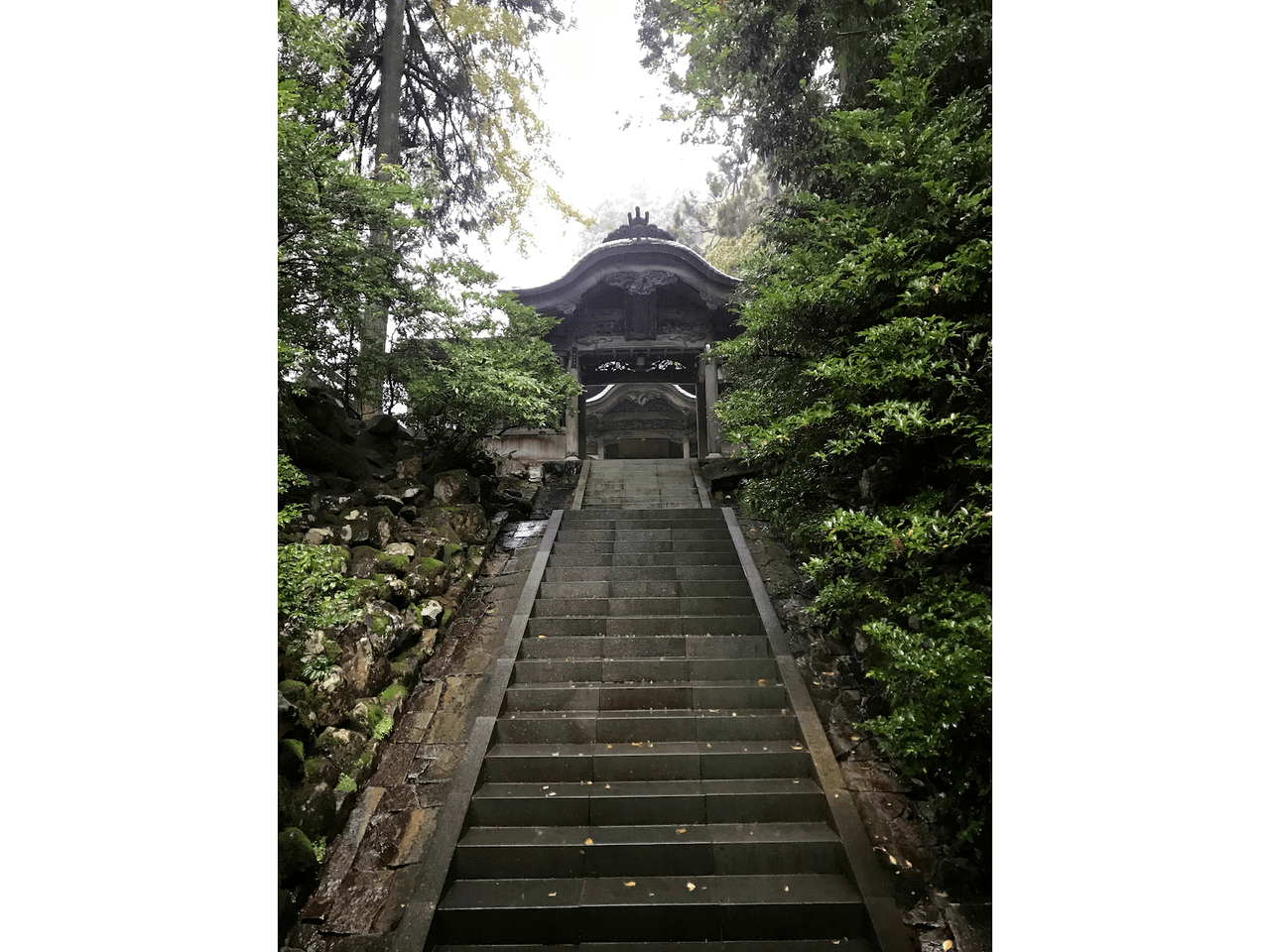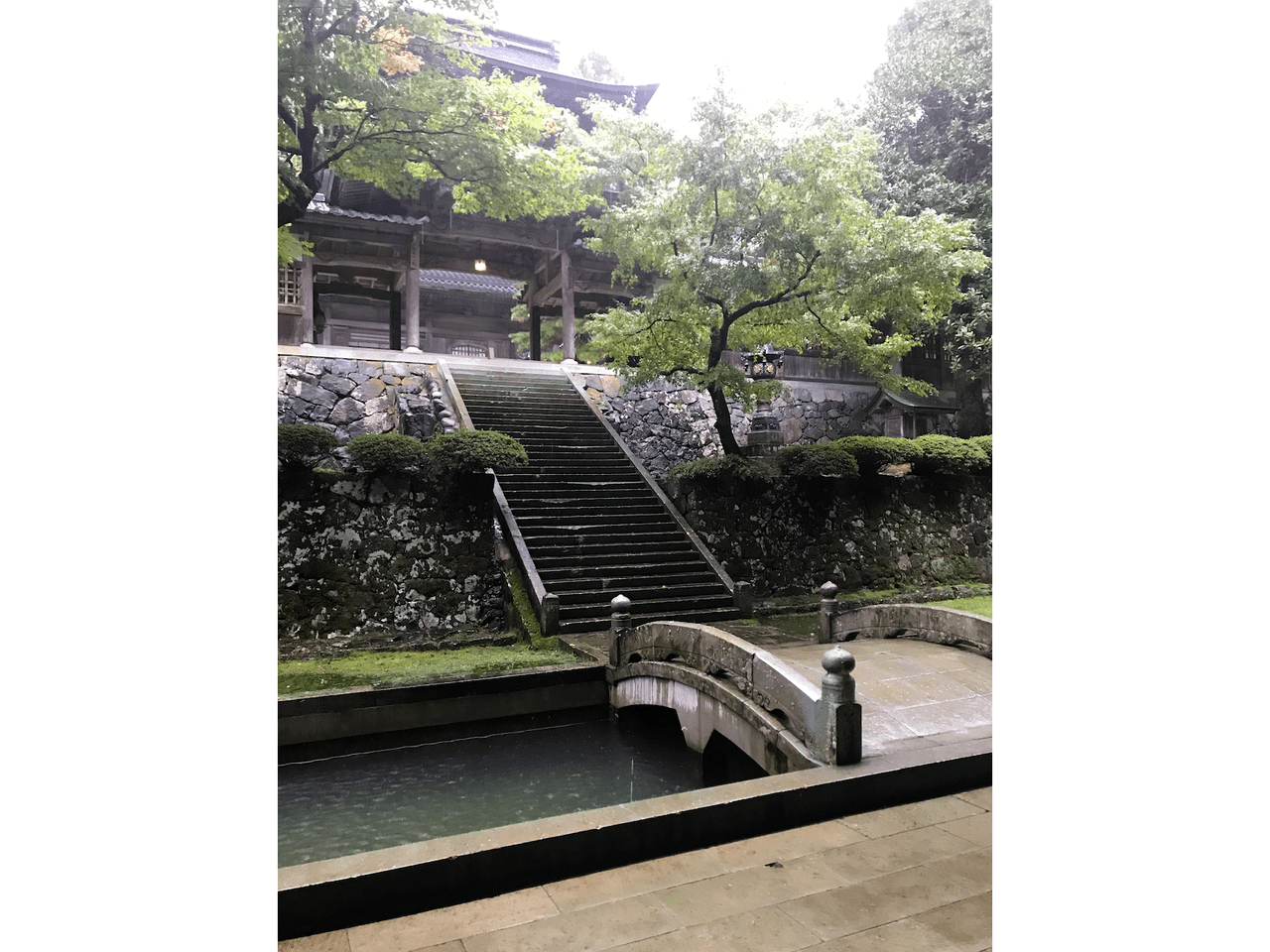 Afterwards, Natsuki drove us back home and we already made plans for new trips for the up coming year. :) Thank you Natsuki for guiding us and showing us around in Fukui prefecture! As always, it was super fun and we had a brilliant time. Despite the bad weather, we enjoyed it very much.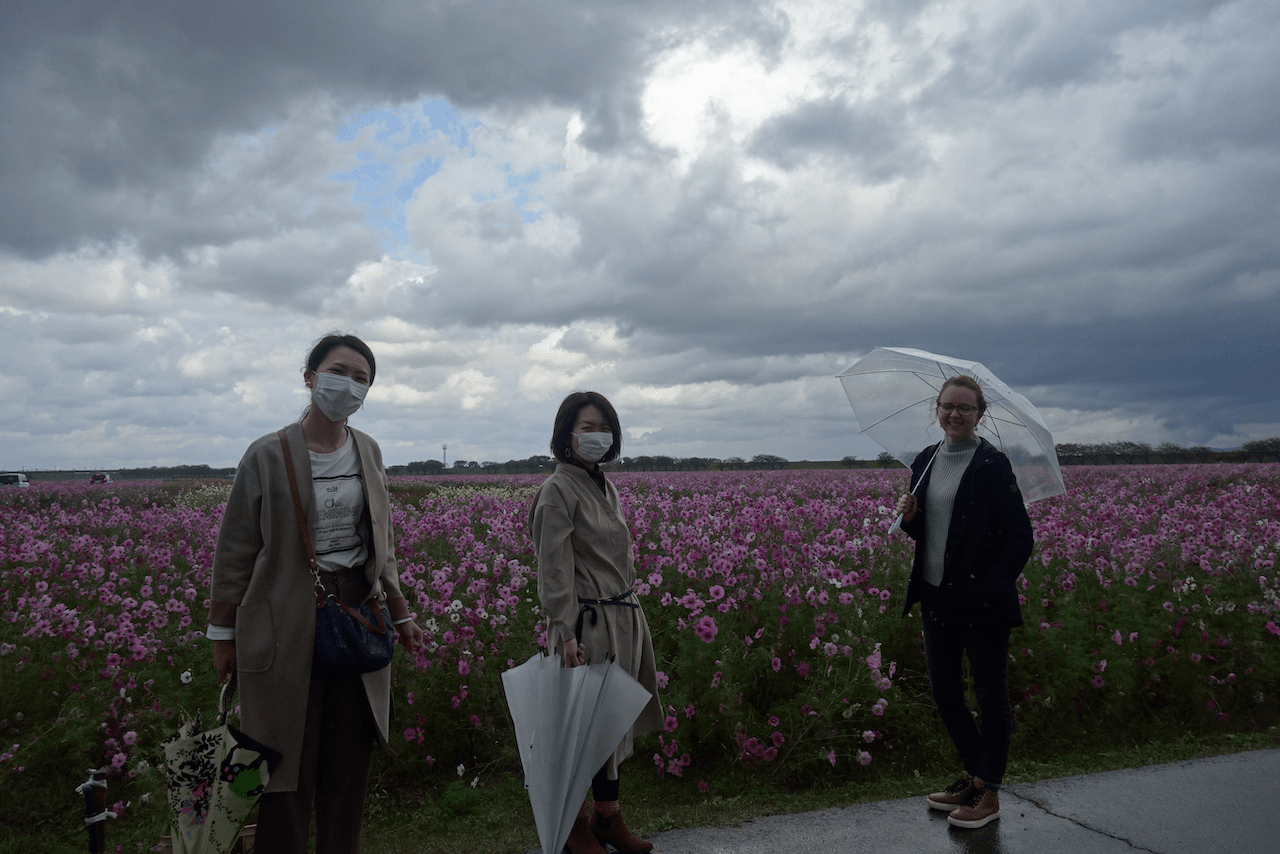 Up next
Read more about our winter life in Kanazawa: we started to drive around the area, visited some nice new spots in our home prefecture, got ready for the winter days and faced endless debates about our Christmas location. In the meantime, follow uns on Instagram for more pictures and insights!