Hey everyone, in this post I want to tell you more about the Japanese tradition of forest bathing. I recently joined a tour and experienced the positive effects myself, so I am happy to give you some insights about this cultural element!
What is forest bathing?
Shinrin Yoku or forest bathing is a practice that combines a range of mindfulness exercises and tasks in a Forest environment. "Shinrin" means forest and "yoku" means bath - therefore, the two words combined mean taking a bath in the forest atmosphere. Forest bathing is an important aspect of Japanese culture with regard to the nature. Going through the forest and taking in the atmosphere via all senses like hearing, seeing, feeling, smelling or tasting, should help you reconnect with nature as this connection gets lost so easily in today's hectic (city) life. But it's also said to have very positive effects on health: it can decrease blood pressure, pulse frequency and therefore makes you feel more calm and relaxed. By using all your senses to experience the forest surroundings, you practice your mindfulness capabilities and this can help to reduce the risk of depression or anxiety!
Forest bathing belongs to the so called Nature therapy, a group of methods with the goal to improve the mental and physical health of human beings with the help of nature. This approach in general has become more and more interesting to Western societies, as many people suffer from stress of their unhealthy and hectic lives. Mindfulness is in the focus these days due to the bad effects the lack of it has in our daily life. Therefore, forest bathing is very appealing for a lot of people and I am happy to tell you about my experiences. Maybe, after reading about it, some of you will try it for themselves!
Forest bathing in Kanazawa
Together with the Tabitaiken crew, consisting of Mochiko, Sumie and a nature guide, my friend Kavita and I could experience all this first hand. We were so lucky with the weather, as it was so sunny and the view was perfect! Keep in mind, when you see the pictures, that it is the beginning of February. Usually, you'll find Kanazawa covered in heavy snow. But, as this winter is way too warm (and not only in Japan), we could enjoy a spring like day which made the experience really special.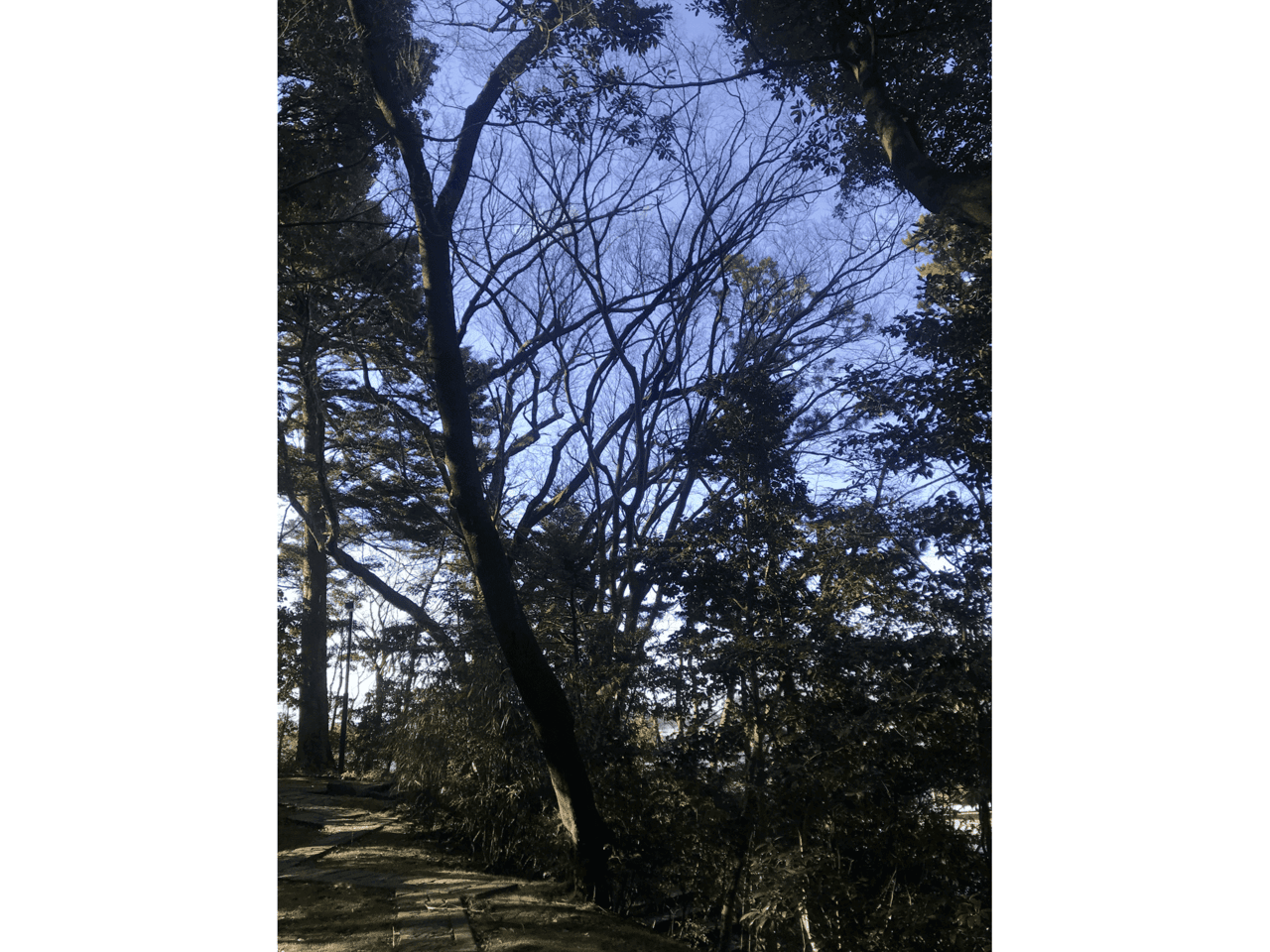 Blue sky and sun - a rare sight in February
We met in the early morning at the famous Higashi Chaya district and started hiking the Utatsuyama, the local mountain of Higashi Chaya. In recent blogposts, I've mentioned this place already (we went there e.g. when we did our Kaga Yuzen tour in October) as we often go there for walks when we want to enjoy nature as this is very close to the area where we live. Also, from the top you have a great view of Kanazawa, the seaside and the mountainside. Everyone who visits Kanazawa should go there during a nice and sunny day.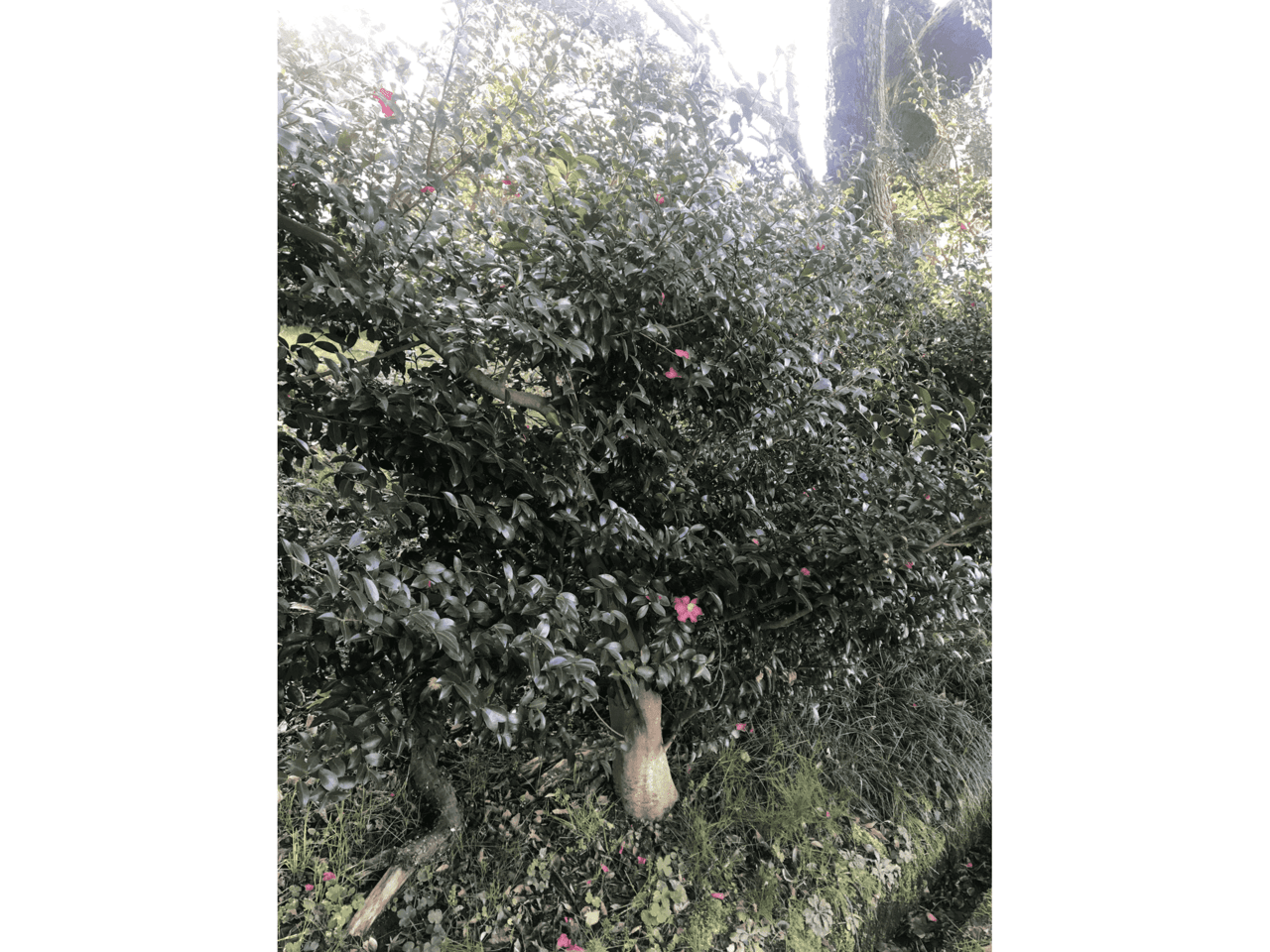 We even spotted some flowers on our way
Mochiko explained us the general ideas of forest bathing, leaving the hectic life behind and finding a way to reconnect with nature. Soon we had our first stop in the woods of the mountain and could try out reconnecting for ourselves: we focused on the surrounding nature for some time, trying to count all the different animals we could hear and consciously breathing in and out the fresh air.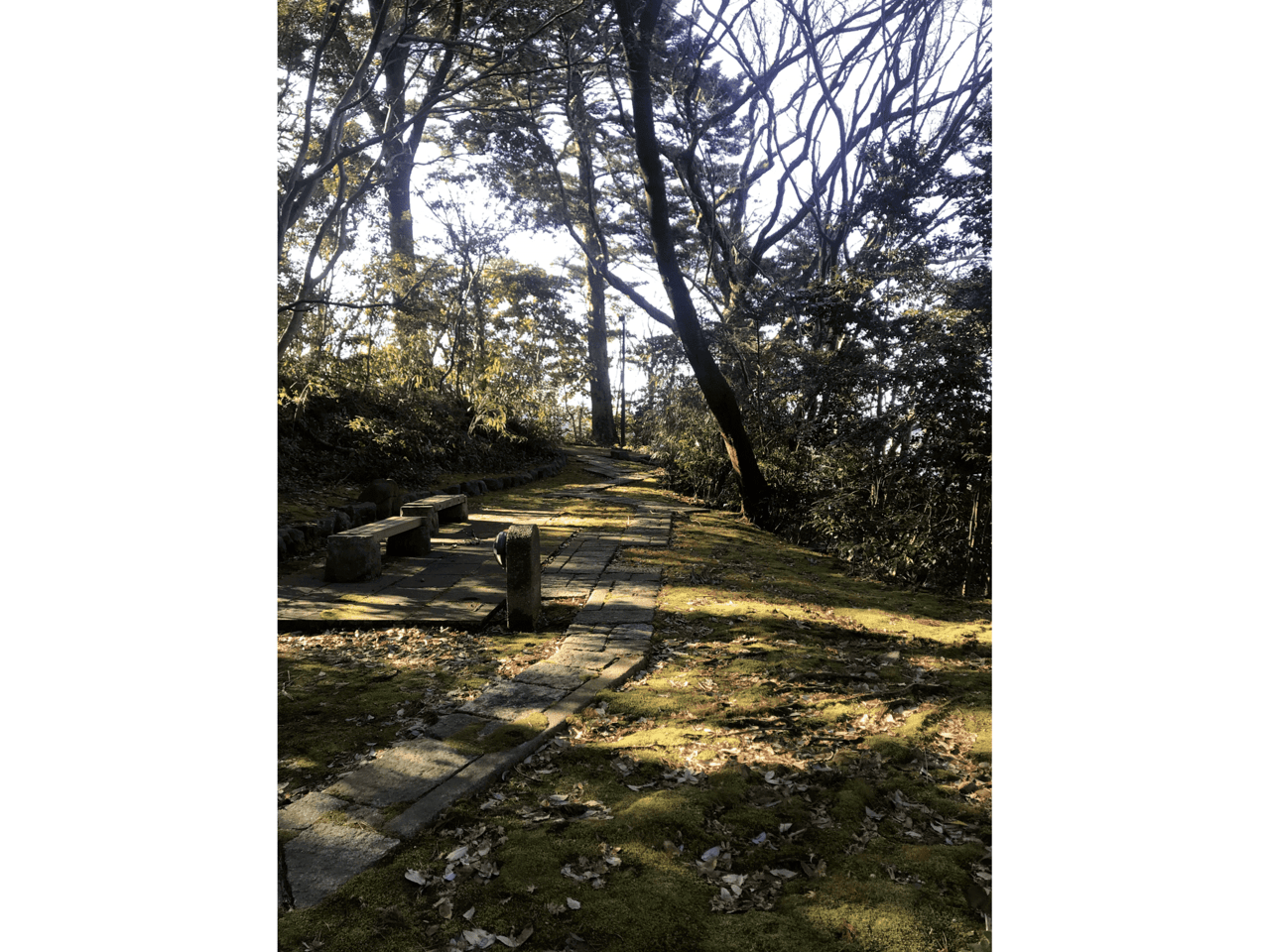 This exercise was only some minutes long, but the effects were big! We all immediately felt calmer and more connected to the nature than before.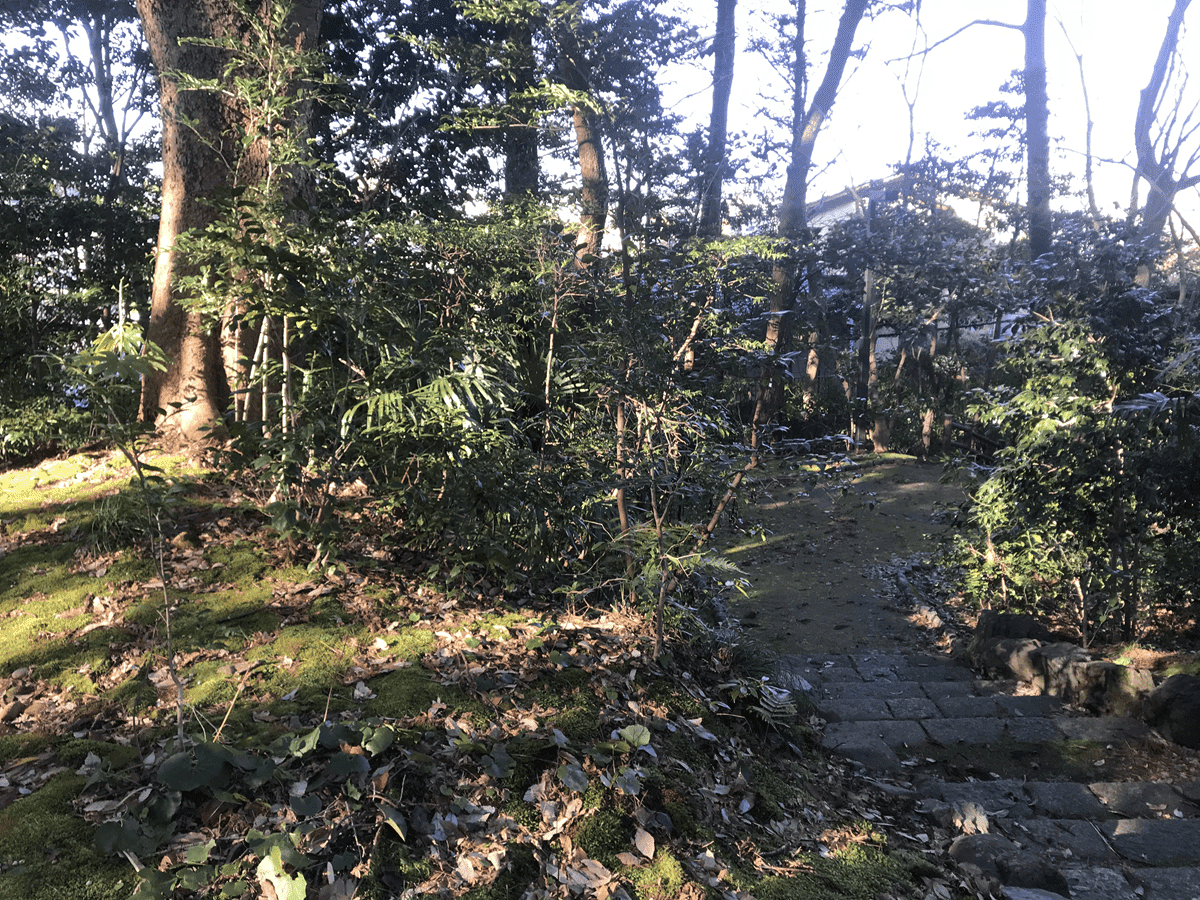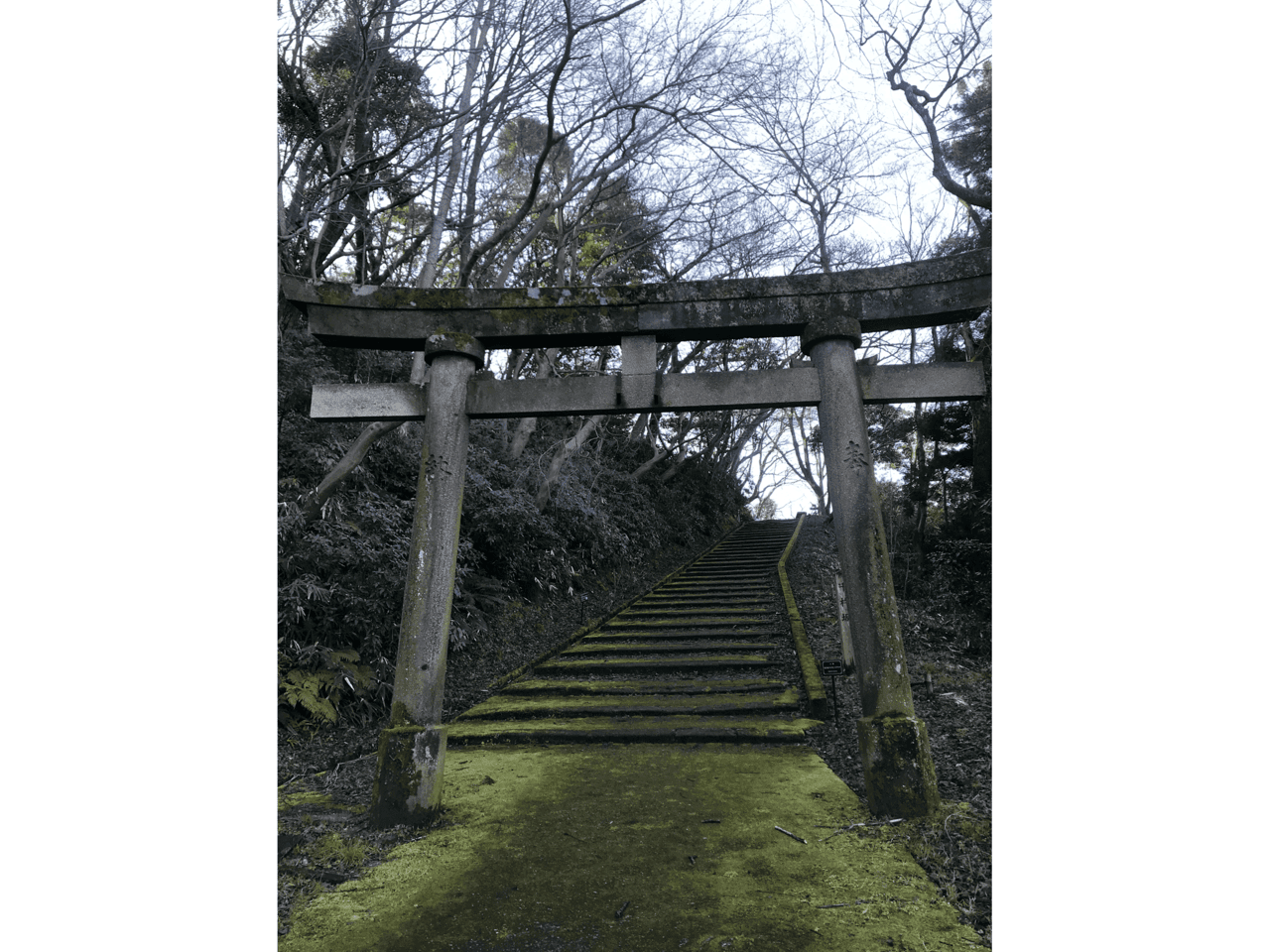 We continued our way through the forest, passing some shrine sites as well as perfect viewing spots and Mochiko showed us a lot of small but important details of the plants, so that we didn't get sidetracked but really focused our thoughts and attention on the nature. Some plants already prepared for spring, but you only could see it if you really focused on the small details of the branches and twigs.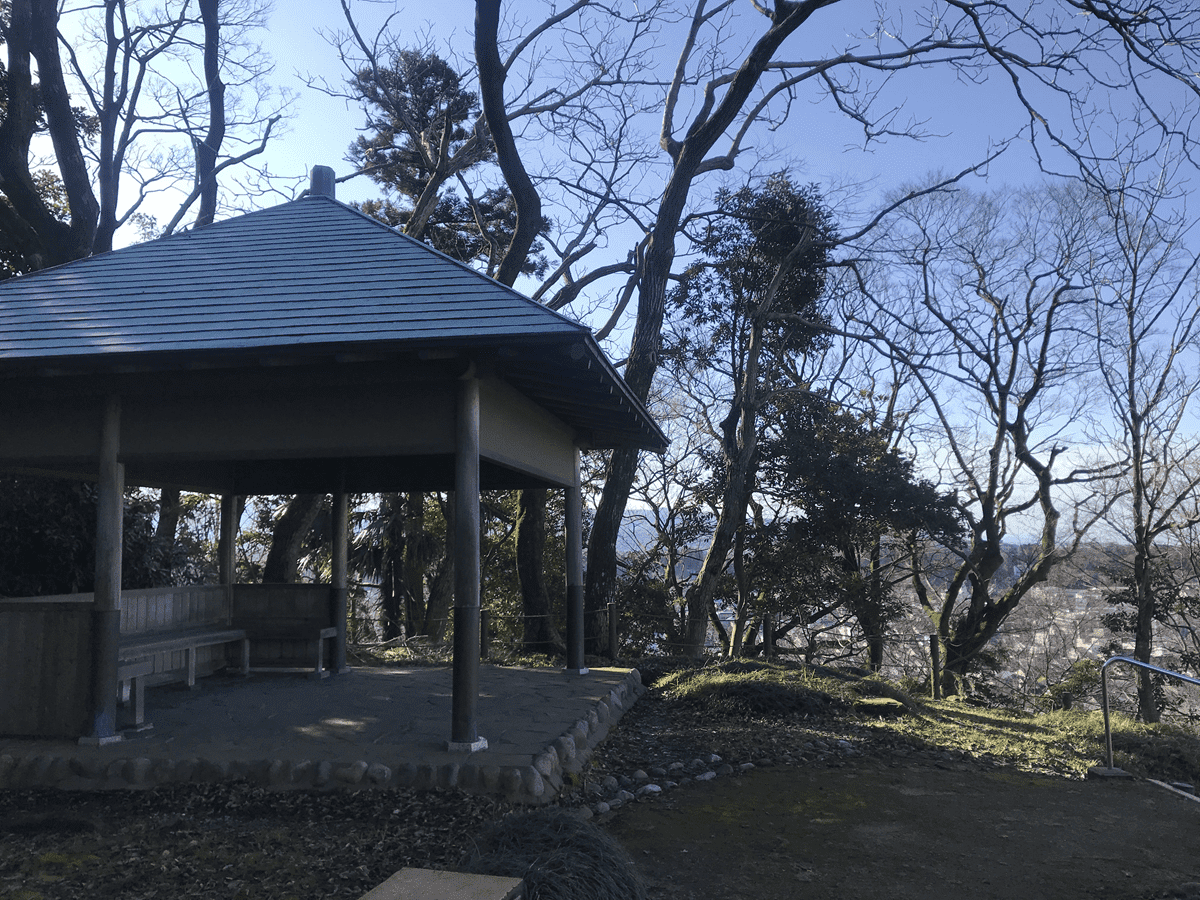 From this viewpoint you had a perfect view of Kanazawa castle
Our way led us along some mystical places like a graveyard, shrines and long stairways…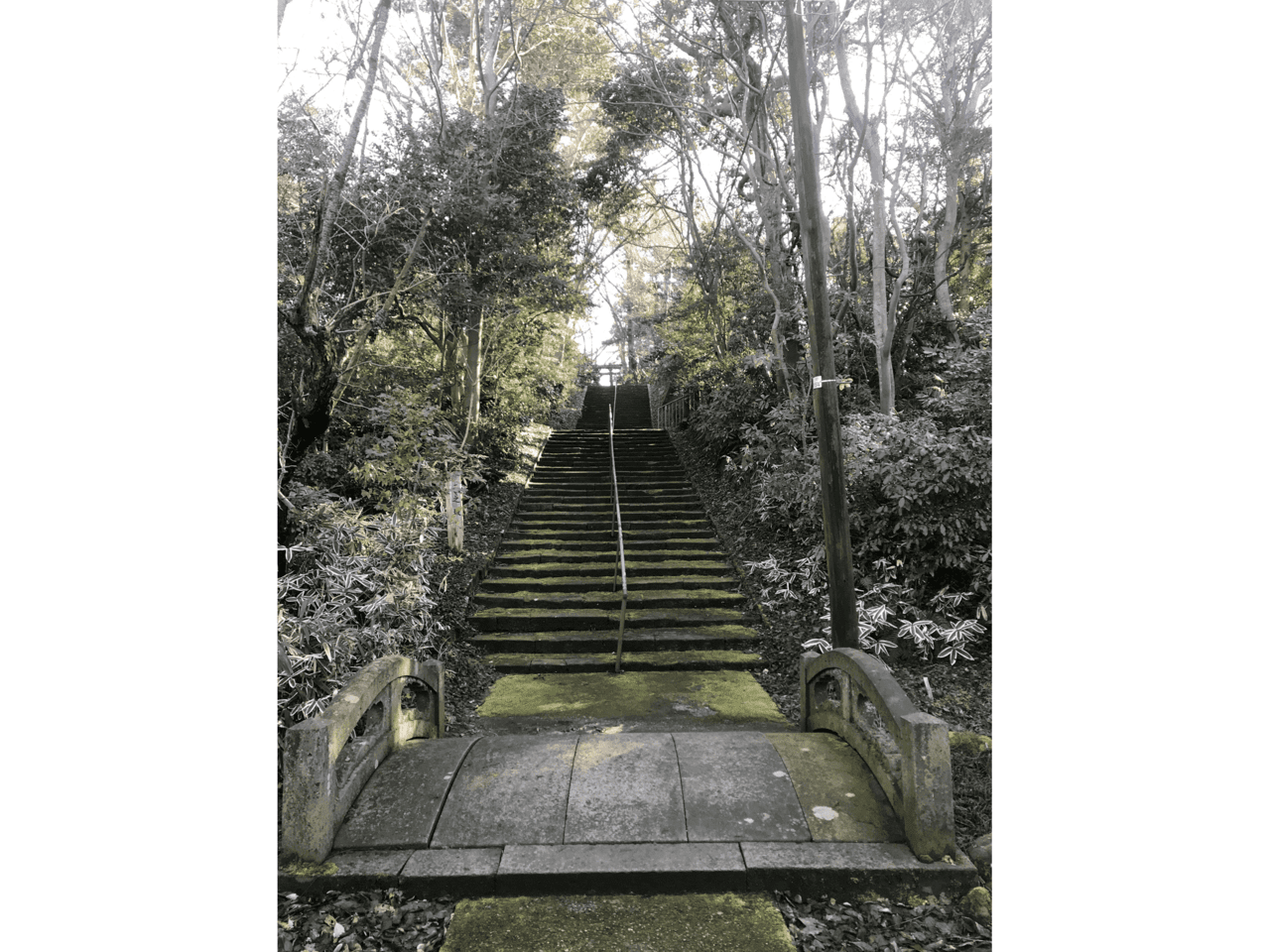 Special atmosphere!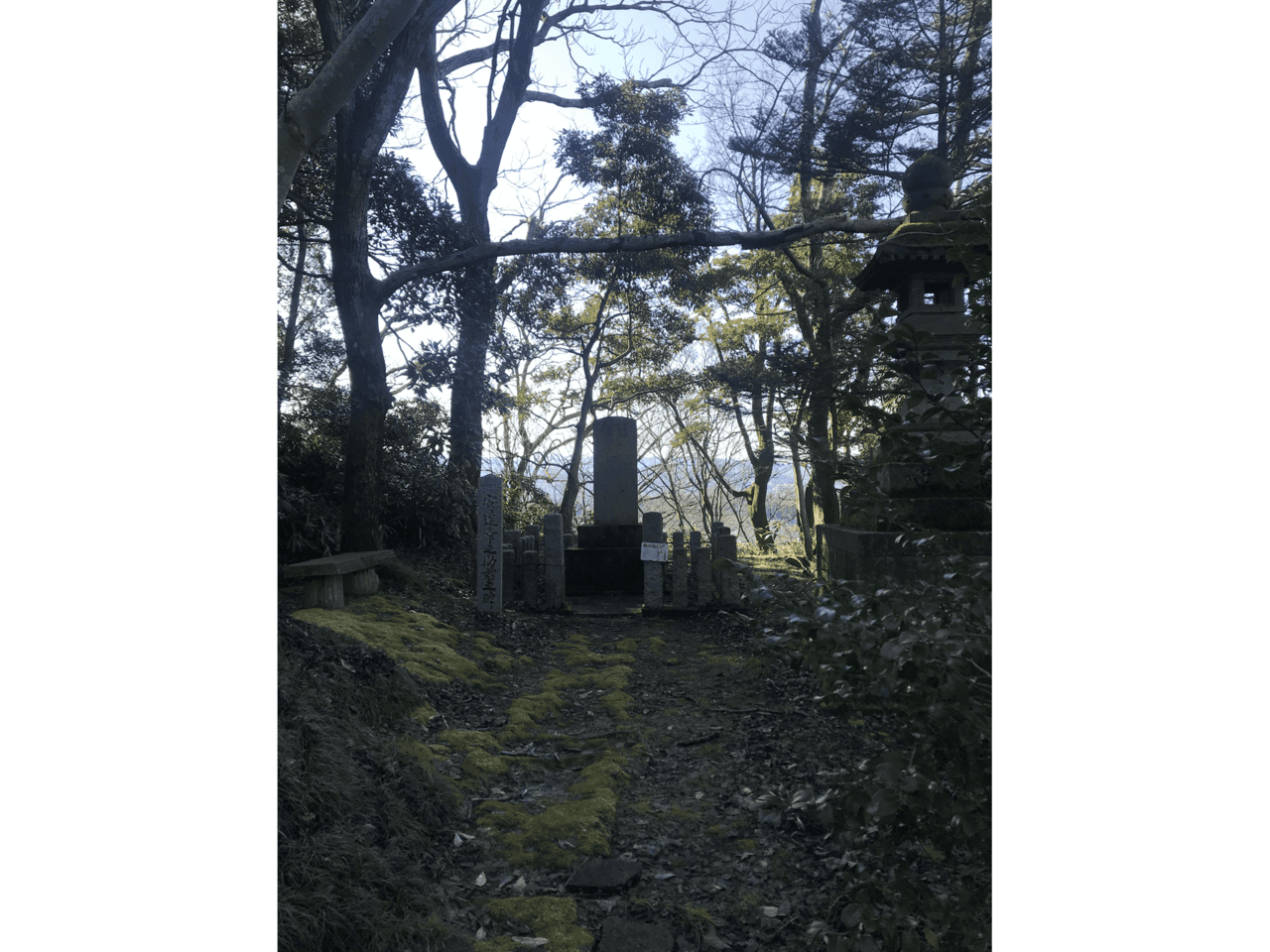 We passed a wild bamboo forest that was so beautiful: quite, peaceful and - best part - not crowded with tourists (like in Kyoto)! Of course, we took a lot of pictures (probably not really helpful for a mindful walk, but it was just so beautiful)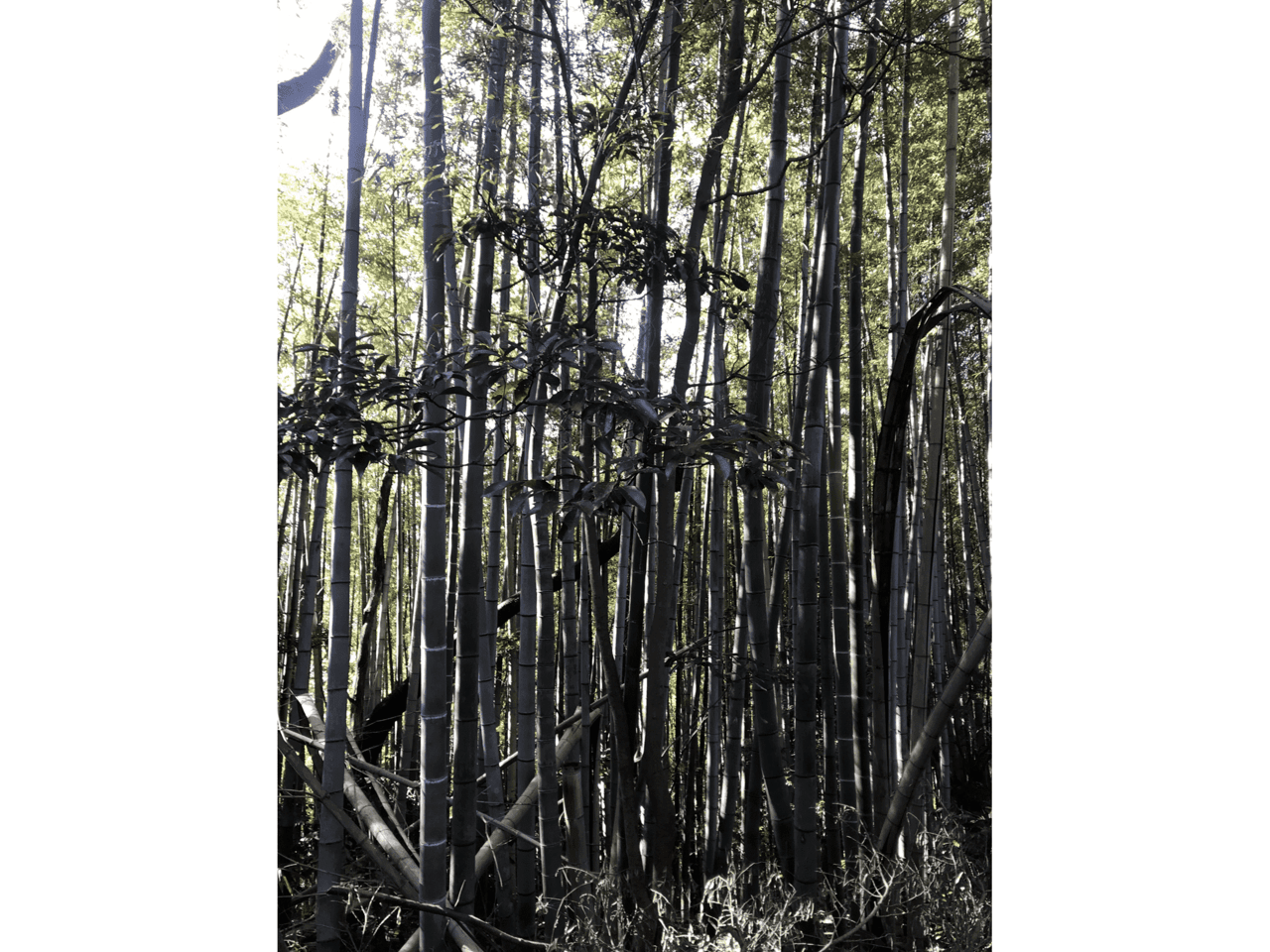 It's very difficult to get really good pictures that reflect the reality - I recommend to visit it for yourselves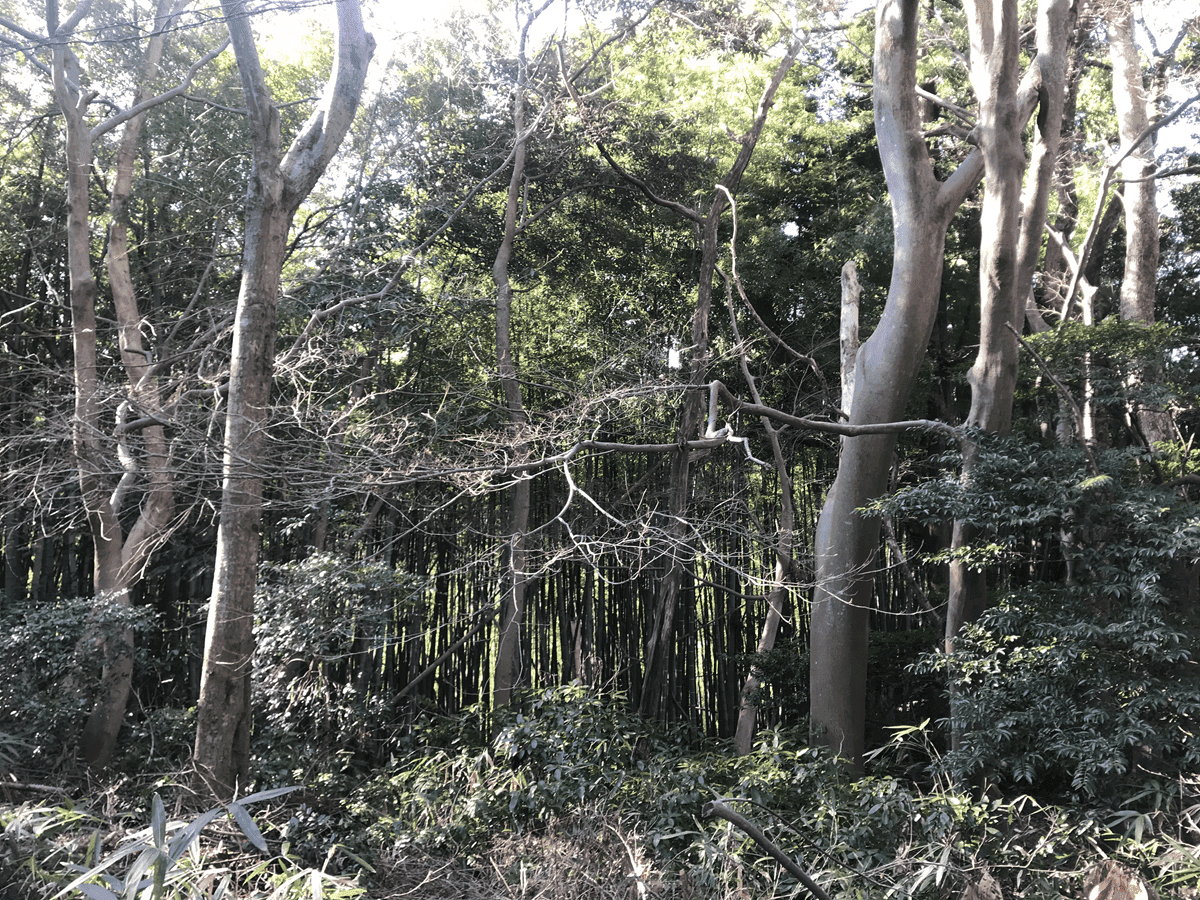 A wild bamboo forest
After crossing the red bridge in the bamboo forest, we had reached the top height of Utatsuyama and continued our walk for some more minutes before we reached another highlight of the trail: a viewing point where we had an excellent view of the mountains (we could even spot parts of the Hakusan National Park) as well as of Kanazawa and the Japan sea. Stunning!!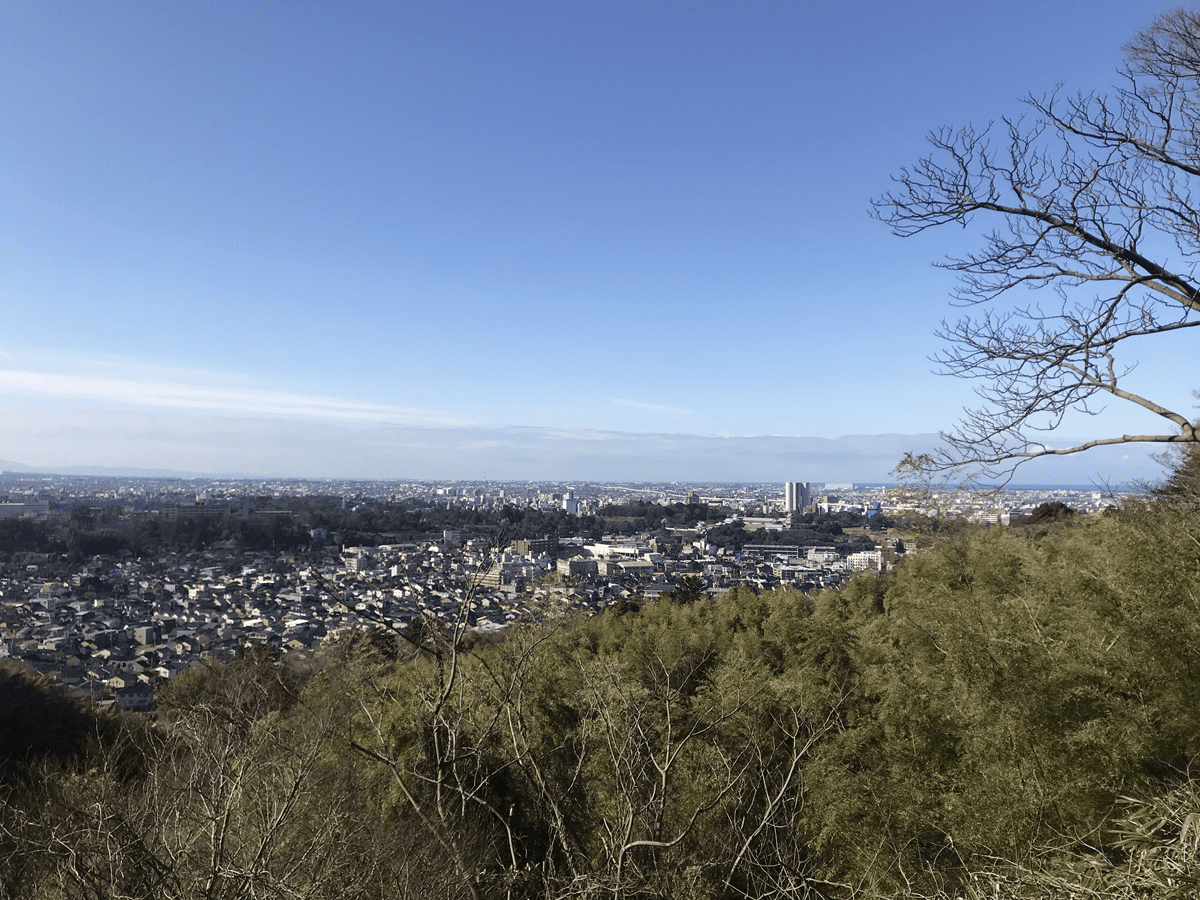 Kanazawa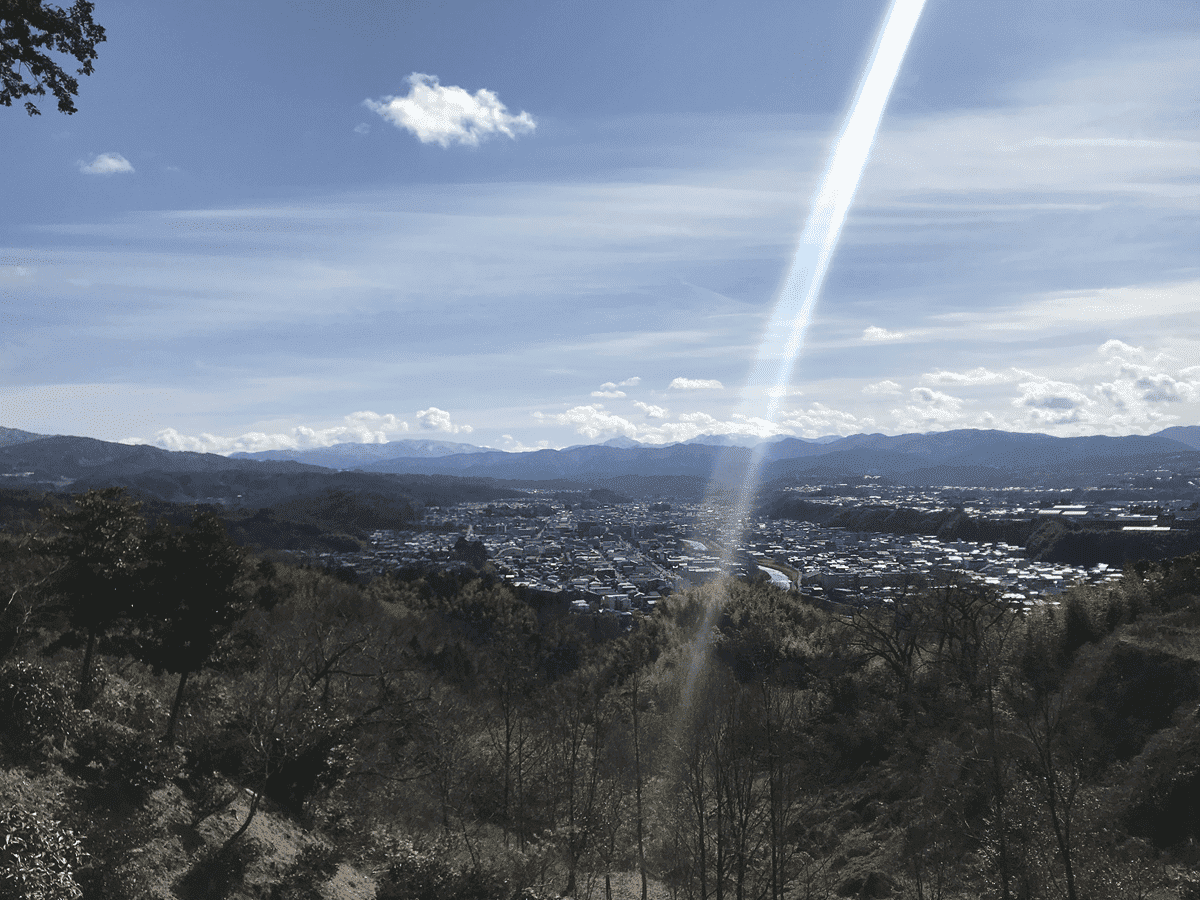 Mountains :)
Another part of experiencing a forest bath can be an active yoga and meditation session beyond the trees. After a short rest at the viewing point with some hot and fresh ginger tea, we found a good spot under the old trees and did some yoga and stretching exercises. It was so special to do this not only outside but in a forest! I wasn't sure at first if it would be so different but I have to admit, it really helped me a lot to be outside and to listen to all the nature sounds in order to really focus on the exercises and not on the many thoughts that usually run through my head. Especially the meditation session afterwards was so refreshing. It's a completely different feeling to practice all this in an outdoor environment.
Perfect place for a short picnic
Afterwards, we enjoyed some Japanese snacks (red bean soup) and herbal tea and reflected on our experiences and feelings. We all agreed that we felt much more relaxed and refreshed than before. I want to try a forest bathing session again very soon and I can only recommend it to all of you.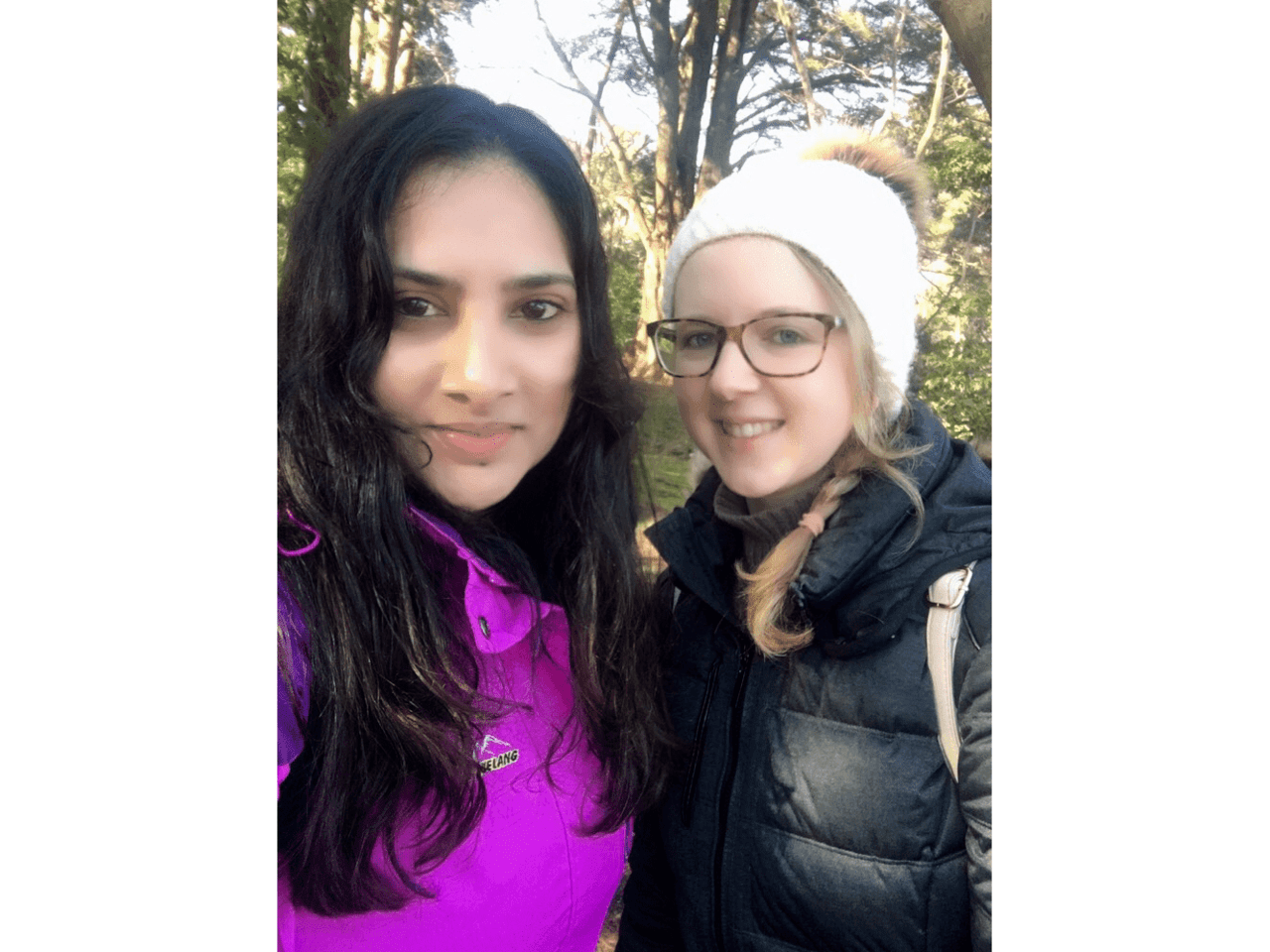 Kavita and I are happy and relaxed :)
Thank you Mochiko-san and Sumie-san for this truly special tour! :) If you visit Kanazawa and want to do this tour, you can either contact the Tabitaiken team directly or tell me and I can help to set up a tour for you. :)