Hey everyone, we hope you are all healthy and doing fine! In some countries, it seems that the virus cases are dropping and the restrictions are lifted step by step. In Japan, the situation is also getting better and we are really relieved about that. Half of May has passed and we wanted to give you an update about our daily life.
Covid 19 situation: an update
So, a lot has been going on since my last post. We experienced the state of emergency measures until end of May. However, the government decided to lift the state of emergency in all prefectures in Japan. Case numbers are officially dropping and the situation at the hospitals gets better every day. We are surprised how fast this state was lifted as officially that was planned to happen by the end of May. Now, shops are slowly opening up and implementing very strict measures (for example, one big clothing store is taking temperatures of customers before they can enter). Masks should be worn all the time when you leave the house and we are now able to buy some more as they start to reappear in the shops. For us, not much will change as Niklas still works from home and is not allowed to enter university campus. I teach German online so I keep on staying at home as well. We went to a restaurant and a coffee shop on the weekend, feeling quite strange (so much freedom now) and we also did a longer hike in the area (next post will be about that). But apart from that, we stay at home most of the time and try to be careful when going out. The virus is still here and will not just disappear. I hope people won't forget about that.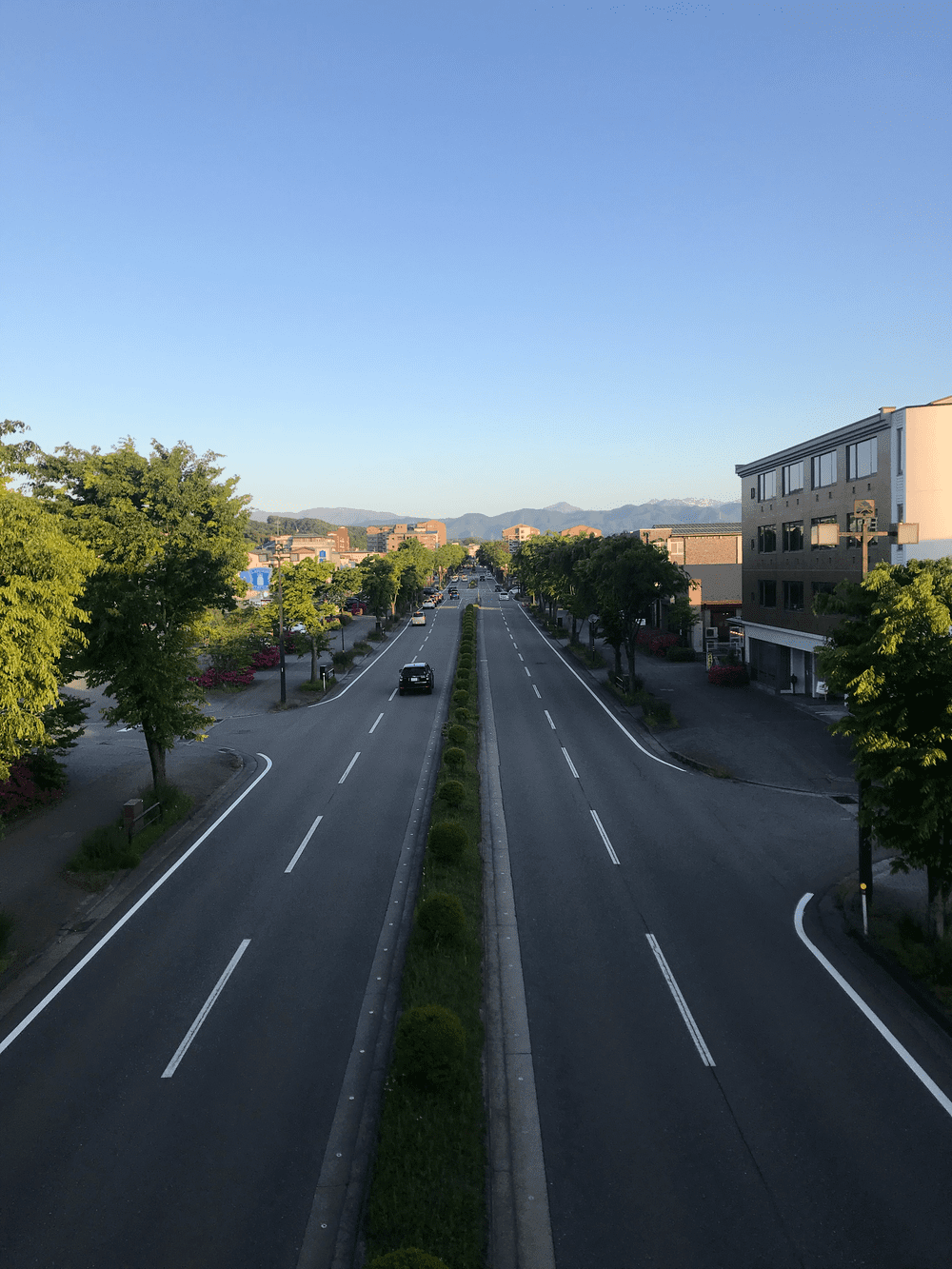 Streets were really empty during the State of Emergency
End of May will be an interesting date for us: this is the time when the government will decide about the Japanese borders. Maybe they they leave the borders closed, maybe they lift the entry ban for some countries - we don't know. As long as German citizens are denied entry, we cannot leave. So for us, this decision is really important for planning our next months. We'd love to come back for a visit but for now, we have to be patient and wait. I am grateful that the situation is no longer so tense like the last weeks and I hope we will be soon allowed to travel around Japan again. I realized how tough it is if you don't have the freedom to go wherever you want. We have been staying in Kanazawa since end of February and didn't go anywhere else. What a contrast to our life last year!
Passing time through Golden Week and beyond
Before the state of emergency had been lifted, there was Golden Week… As most of you know, the Golden Week lasts from end of April throughout the first week of May and is a special time in Japan. Most people don't work and travel back home to visit their families. This year, the government urged people to stay in their prefectures as traveling during a pandemic would result in even more cases. And it seems that people respected that, there was nearly no travel during the Golden Week days. Kanazawa city also increased its effort to stop people to visit and closed down all major sights (Kenrokuen for example was closed down, something that rarely happens), shopping malls and areas as well as restaurants, coffee shops and bars. The whole city was deserted for more than two weeks. I heard that even parking places at bigger parks were closed to avoid that people travel by car to other places. All in all, it was a very strange time. We used the free time to take long walks: we went to the park near our house where we also finally discovered the white pagoda building that we often see. We couldn't find the way there before but this time we succeeded.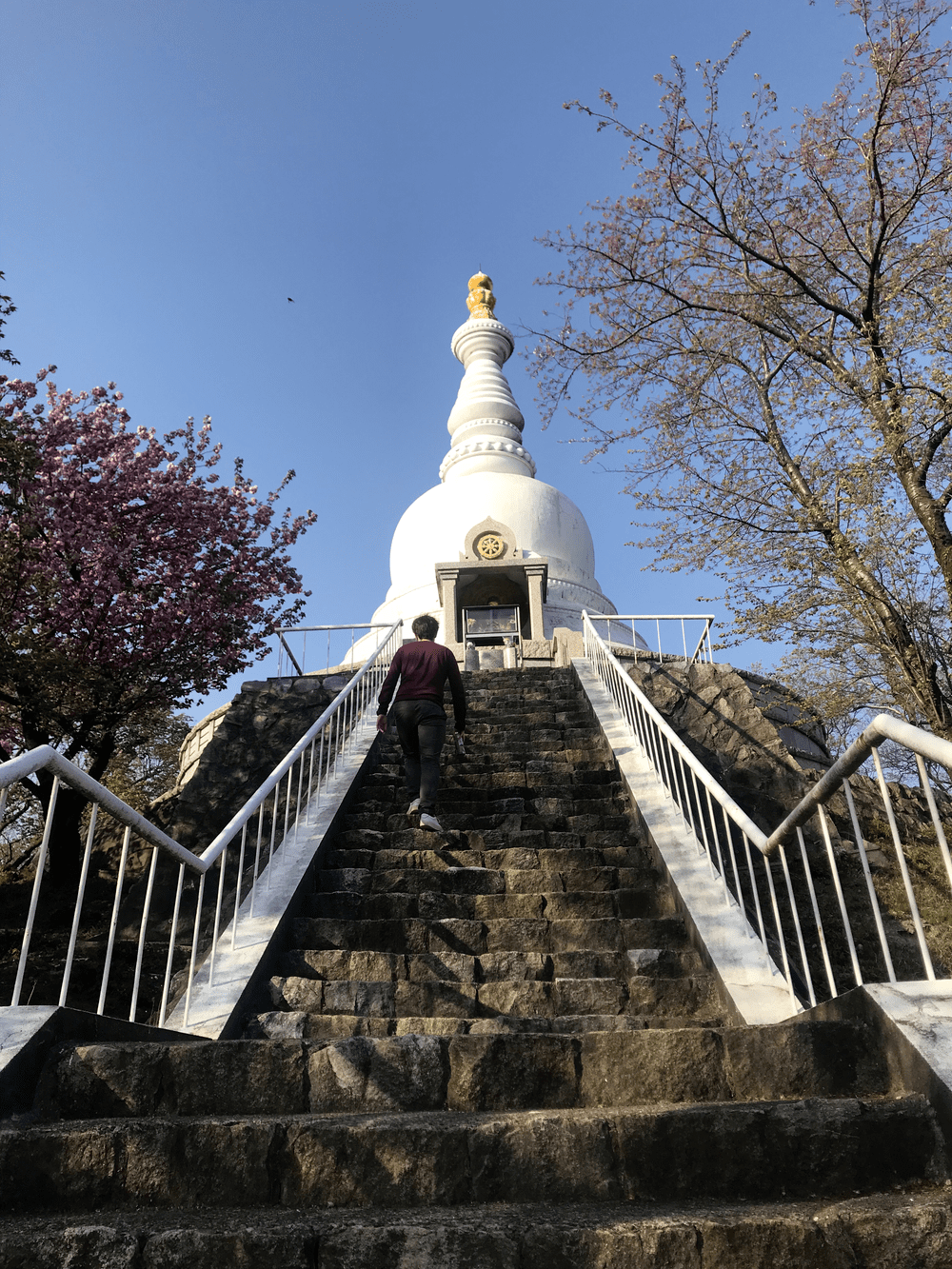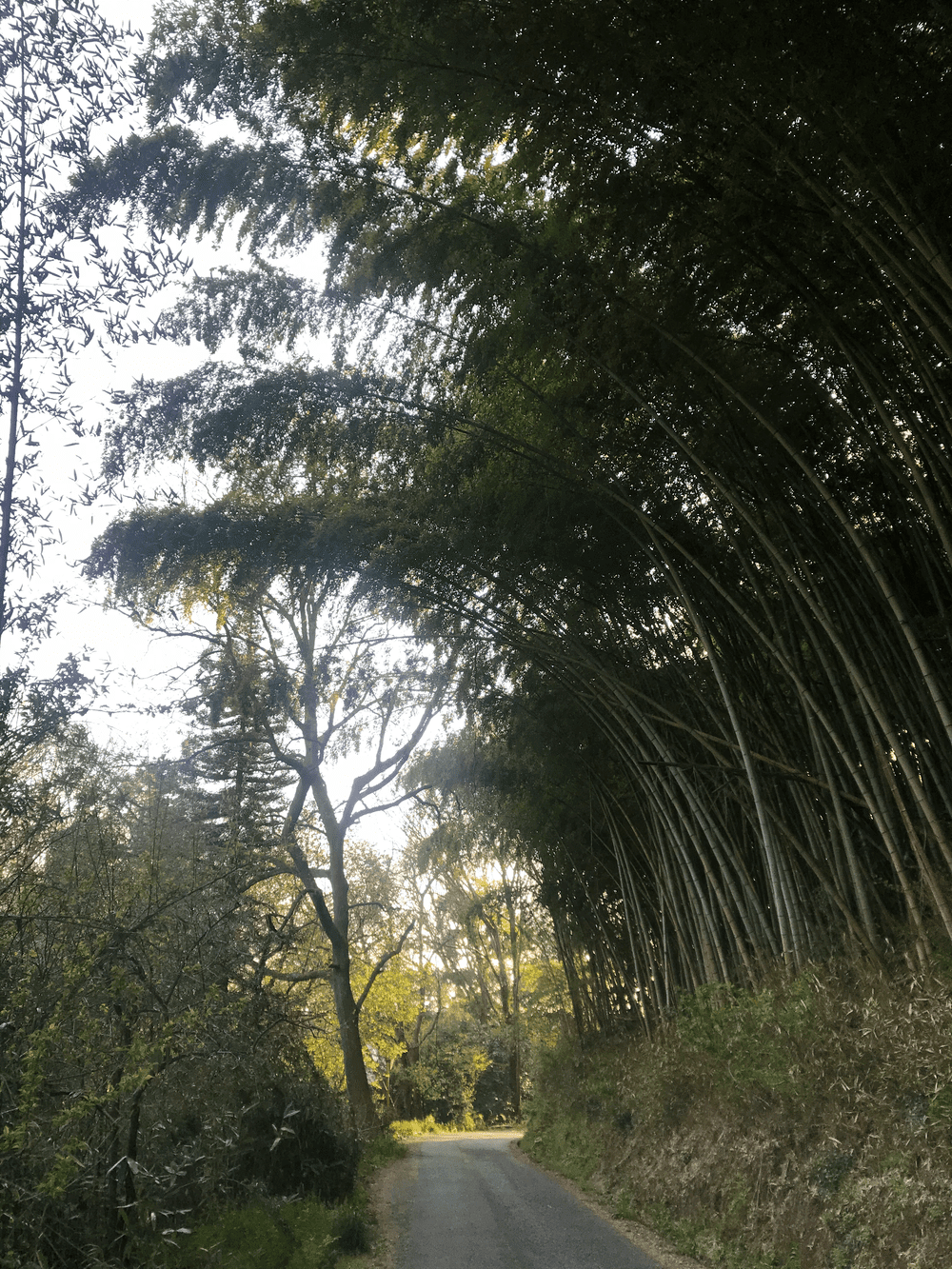 The wild bamboo forest is crazy!
Of course we also went to Utatsuyama to enjoy the beautiful May weather.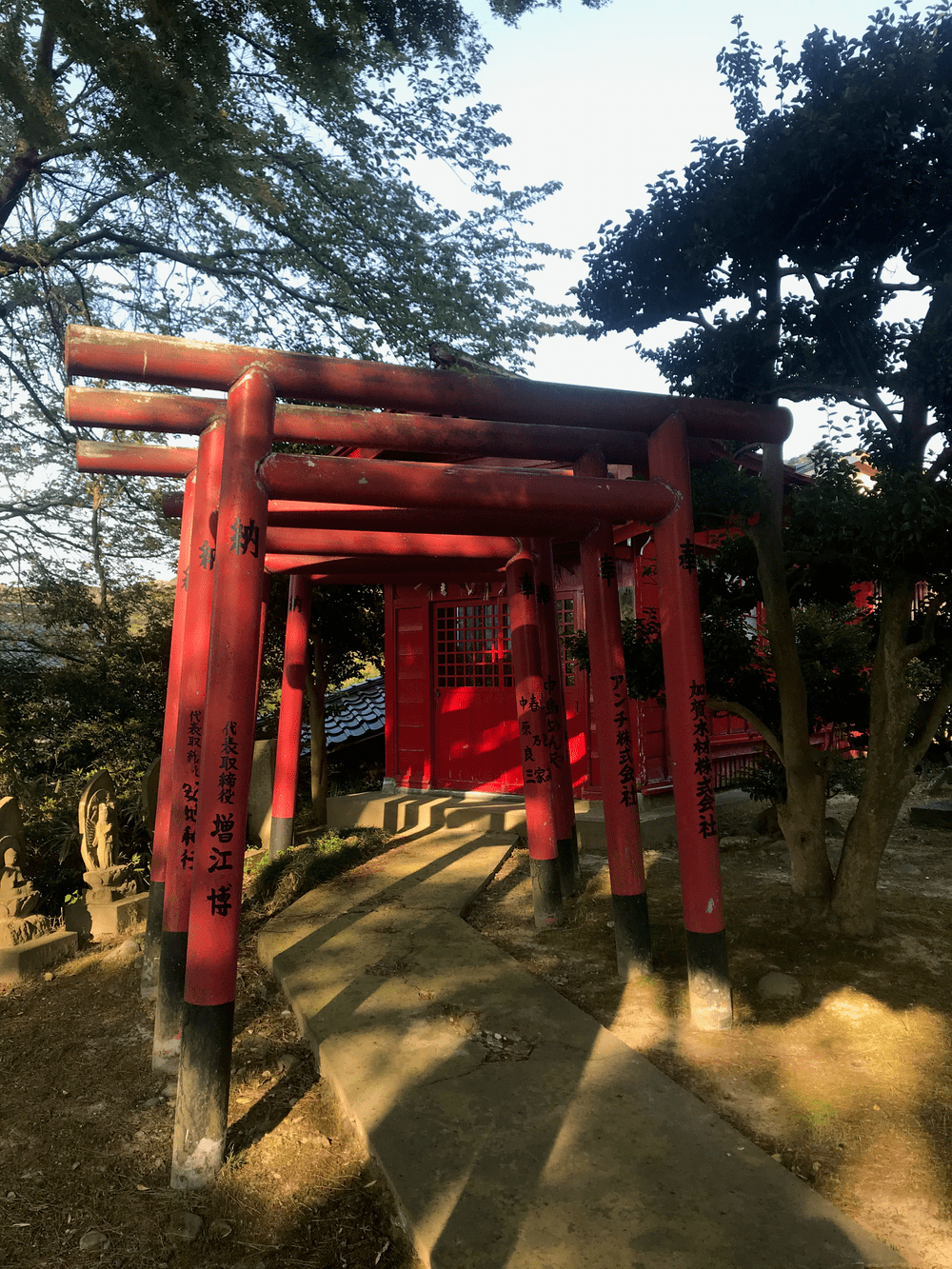 This place is always magical, whenever we come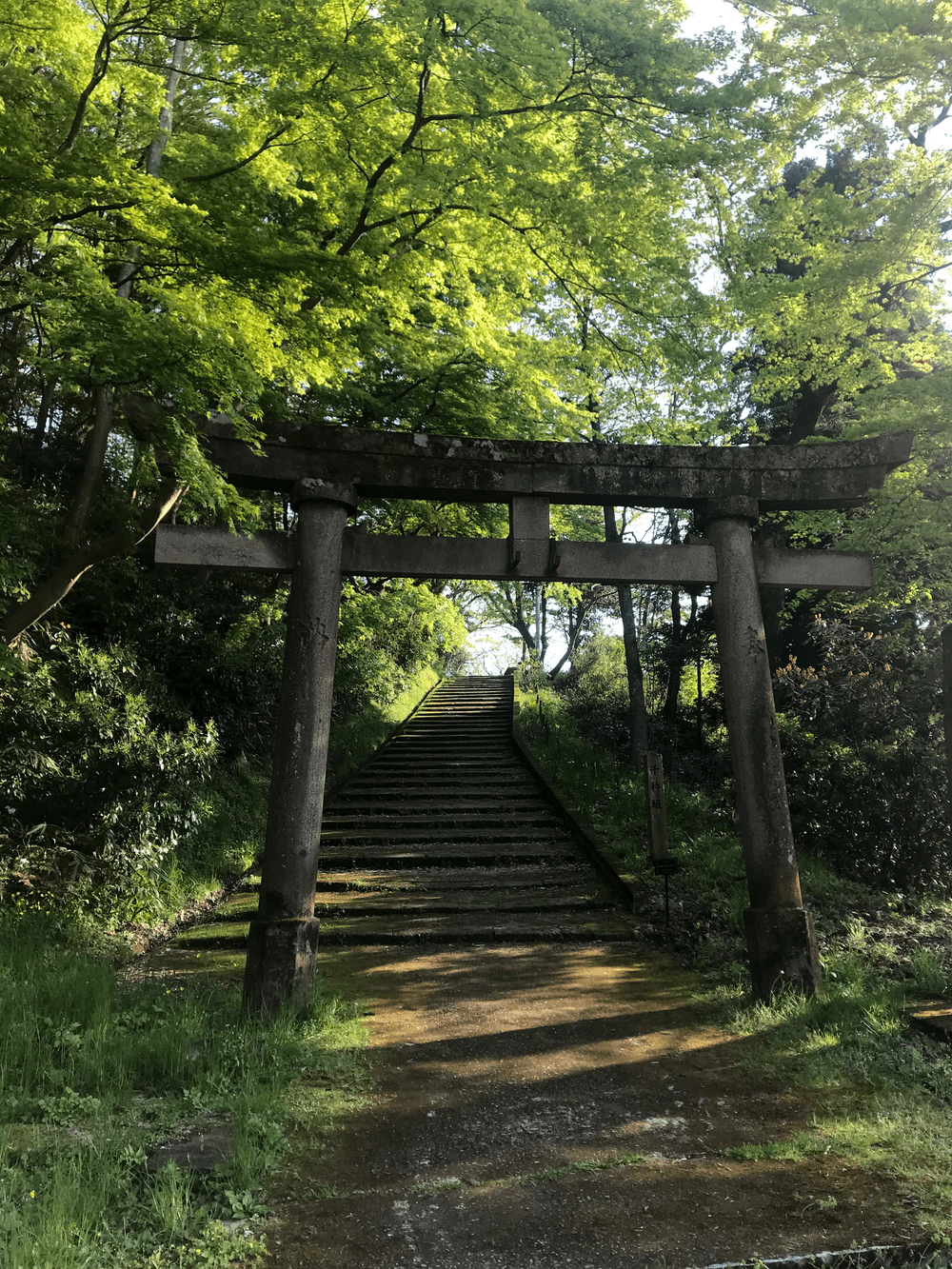 Entrance to another world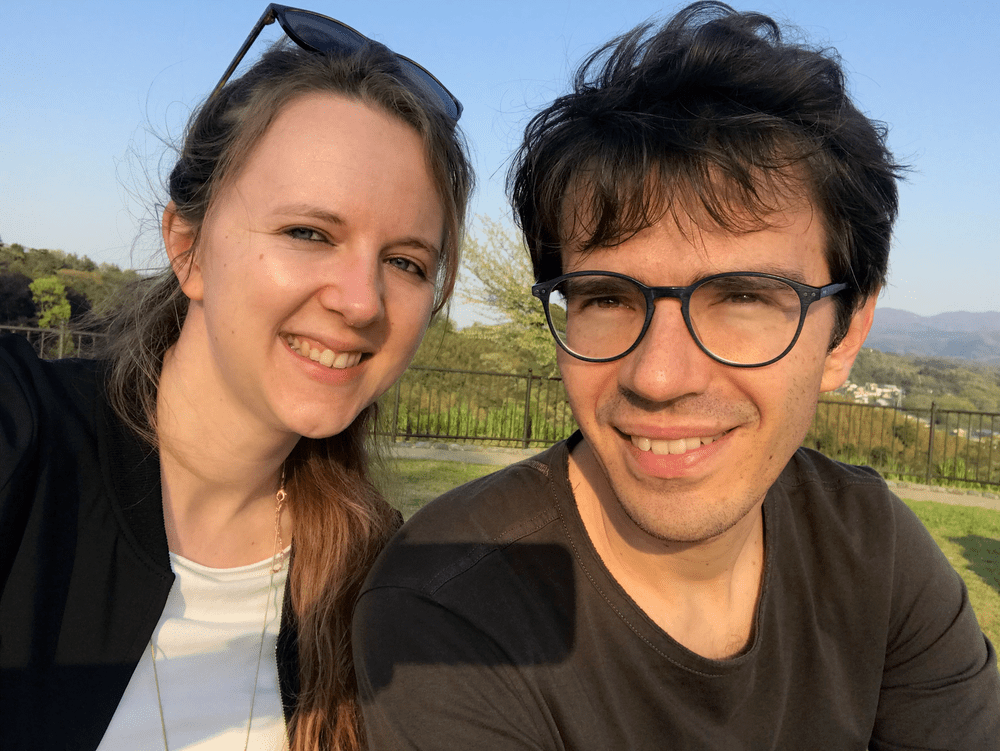 Bathing in the sun
We also visited the tea district Higashichaya Gai, a place that is usually crowded. We didn't see a single person. It was so strange and also a little scary. Of course it's a good opportunity to take nice pictures without any people in it, but at the same time, it is also quite sad.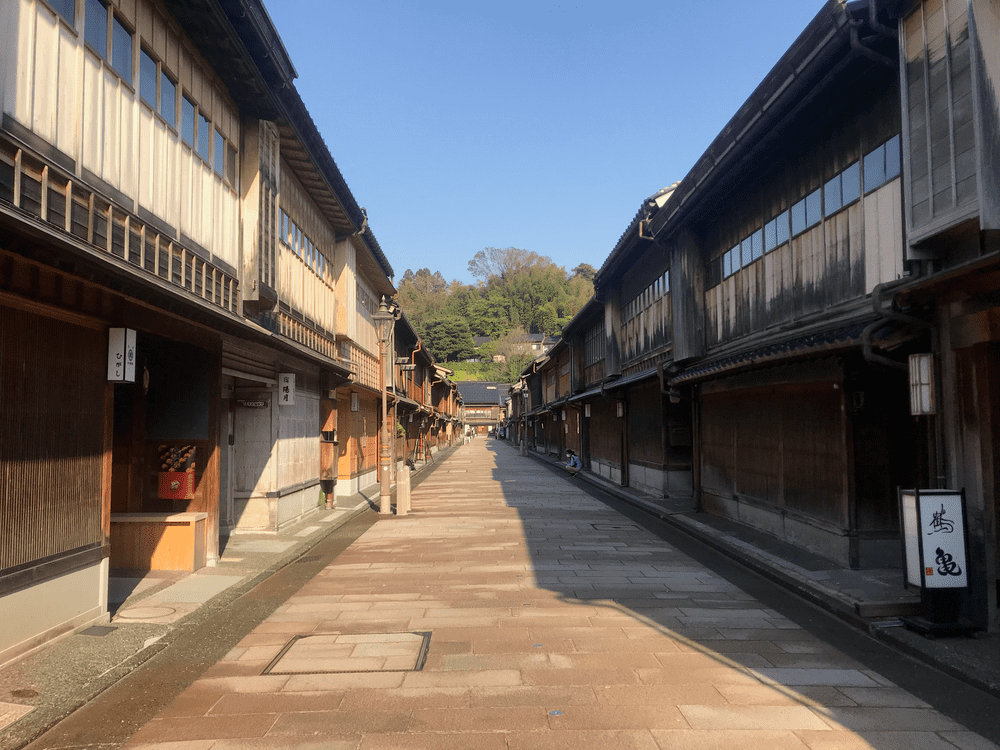 No one here…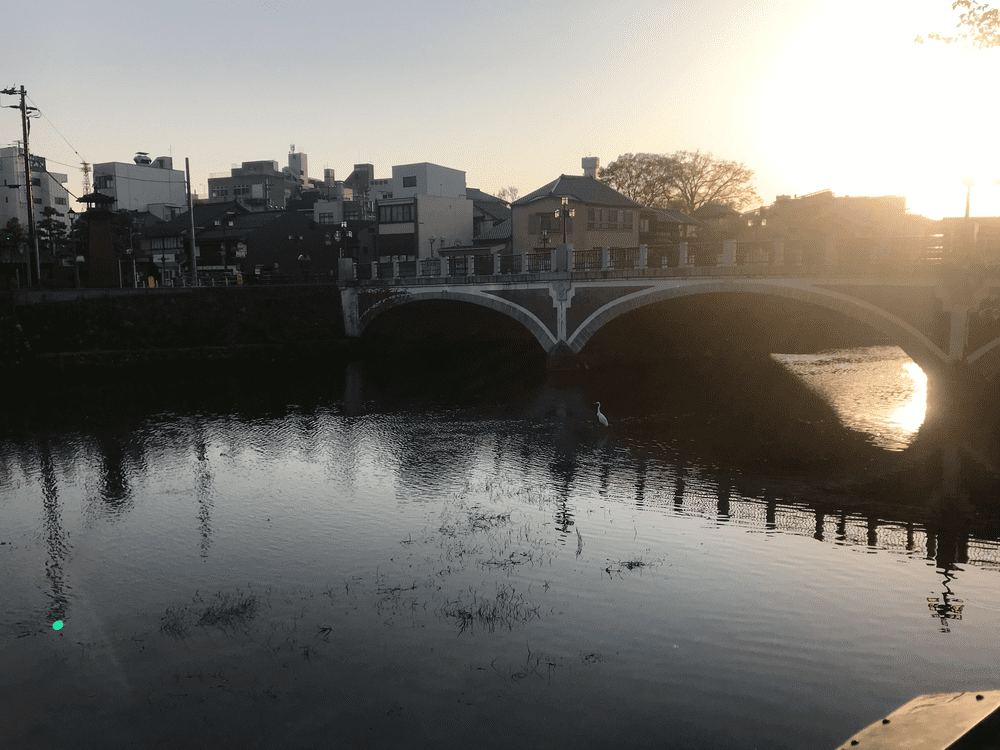 At least we had many sunny and warm days. Suddenly, the temperatures were rising and we had over 27 degrees! We decided to take our bikes to the seaside of Kanazawa to celebrate the first warm summer day in the year and took a 30 km bike ride to have a nice break at Uchinada Beach - a place we last visited in July last year with Mia (where we got sunburned so bad). The bike ride was really cool, however the road you have to take is not very nice as you have to ride through the whole city and therefore always have a lot of cars around you. But it was worth it, we didn't only have a look at Kanazawa port, we also got to enjoy our break at the beach and watch the waves.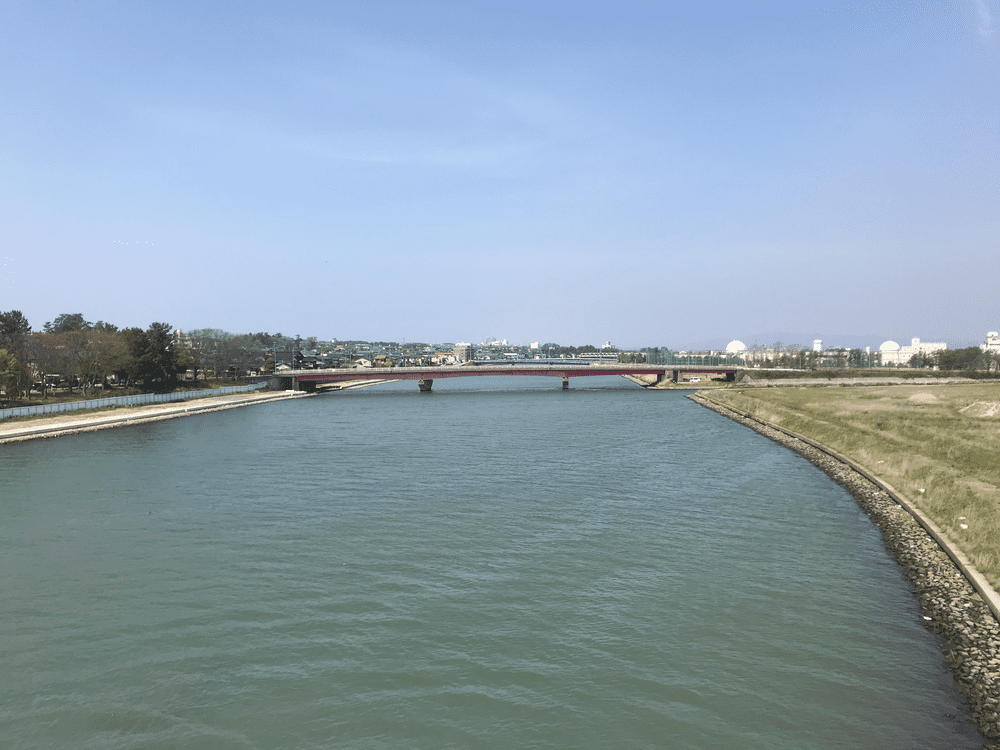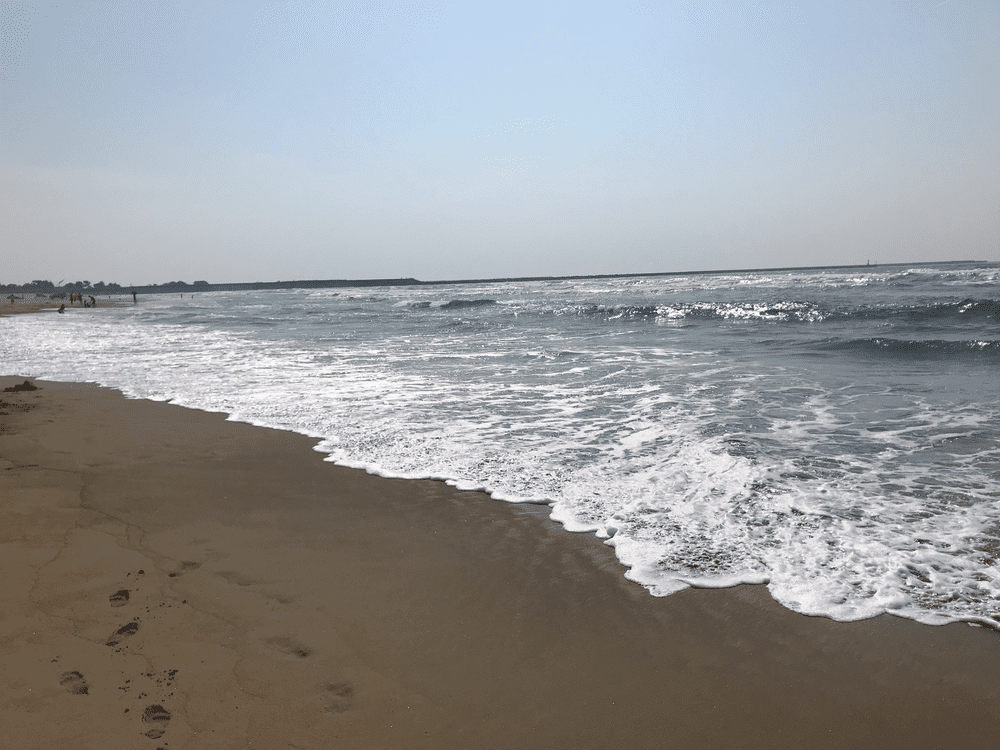 The water was really cold by the way! As it was quite windy, swimming was not allowed (official swimming season will start in July). There were some other people at the beach, mostly families but it's a very wide beach so we had enough space to keep our distance without any troubles.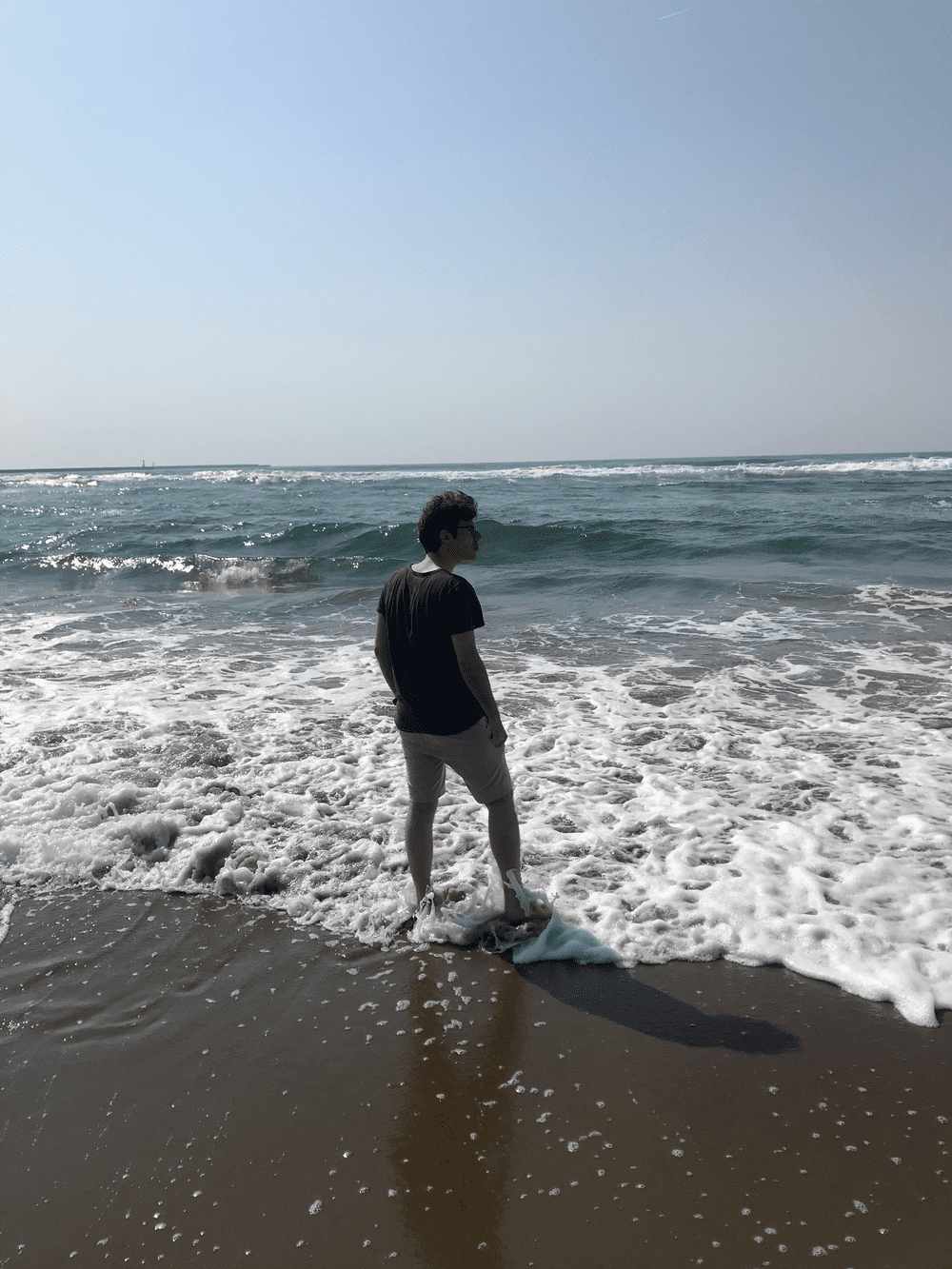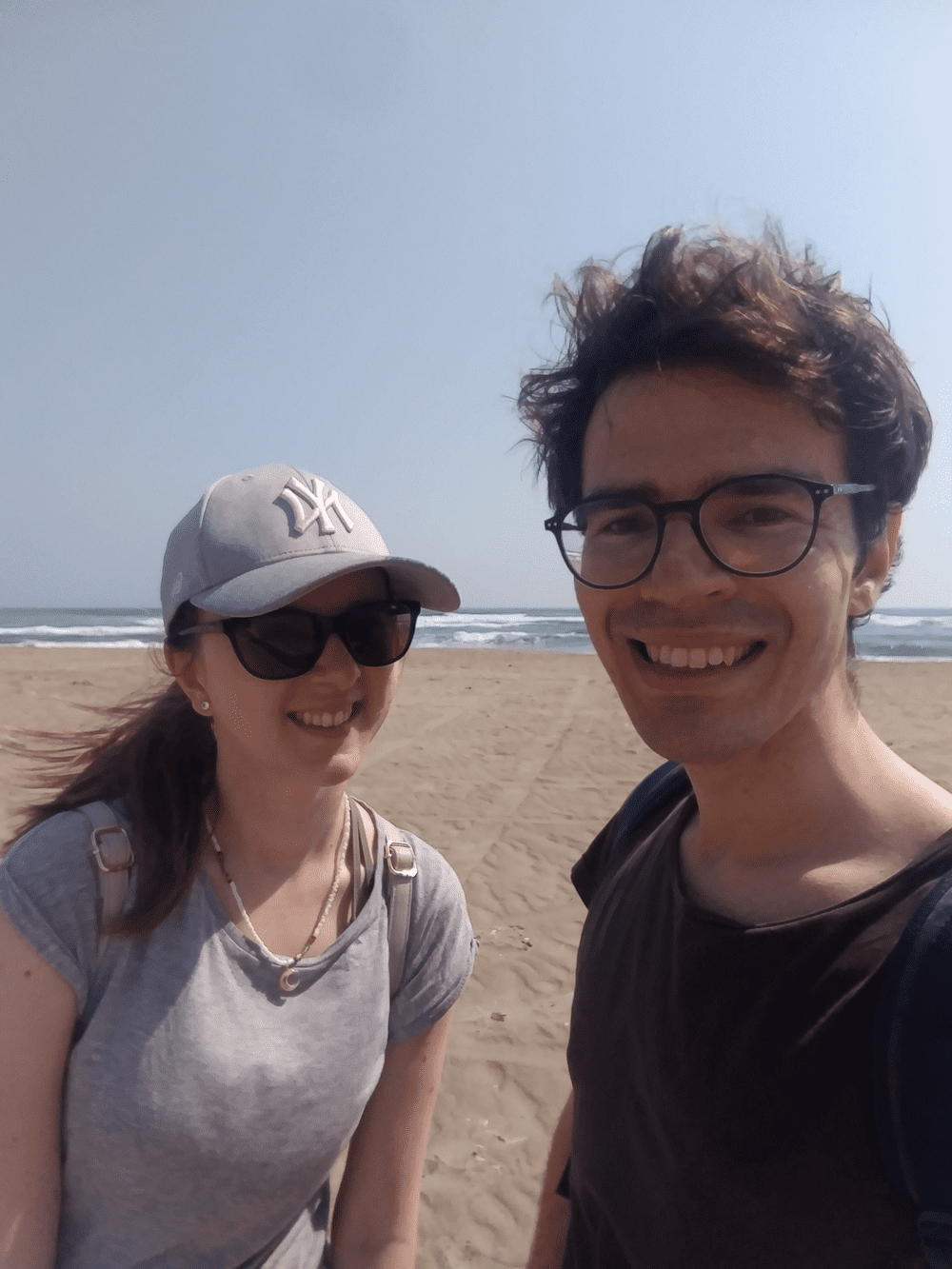 We did it! Finally arrived at the beach site :)
I also went to the Kanazawa Kahoku Gun, the farmsite of the city close to the sea, to visit a herbal farm and buy some herbs (sadly, the shop was closed during the state of emergency and I didn't know that) and take a long walk among the fields. It was really beautiful: there were many different herbal flowers and an impressive field of red flowers. It was quite windy but it felt good to get so much oxygen after spending so much time indoors. I enjoyed a small picknick lunch afterwards, with a perfect view of Kanazawa seaside (Uchinada again) and felt refreshed.
Beautiful flower scenerey
Last time you saw pictures of the cherry blossom season. I have to admit, I was mostly focusing on those flowers and didn't really expect more flowers to come but from beginning of May, I realized that cherry blossom was just the beginning. Suddenly, the whole city turned pink and purple, with lots of flowers blooming along the streets and in the parks. It's so colorful! All the different flowers turn the city into a totally different place. Additionally, the leaves have grown really fast and within days, everything was green again and the dense vegetation is back. I am still surprised how fast this process took place. In April, the nature just started to wake up and now, everything is in full bloom. See the pictures for yourself: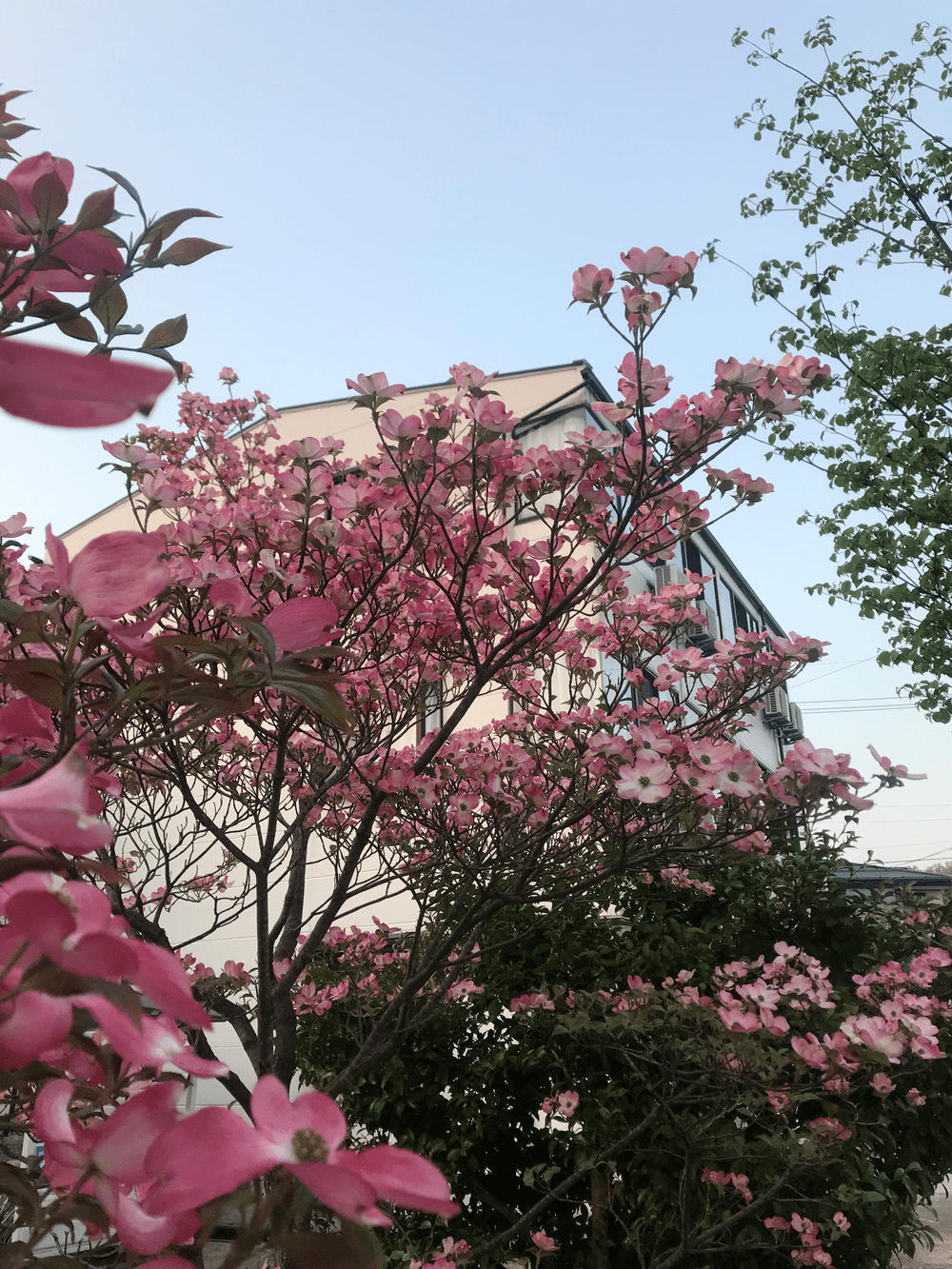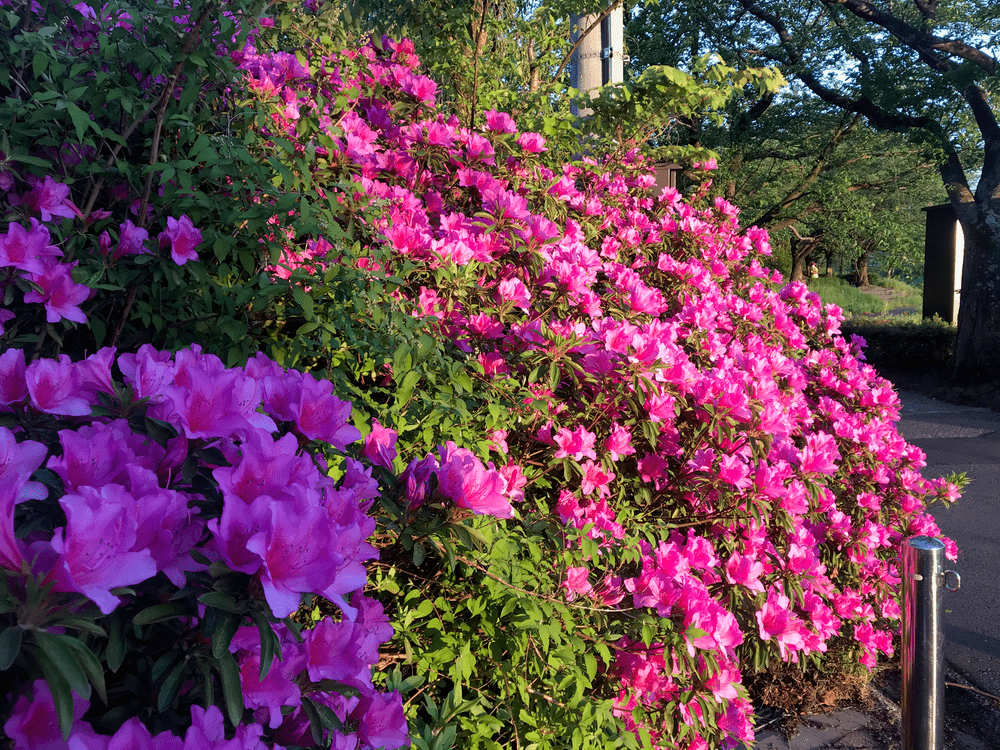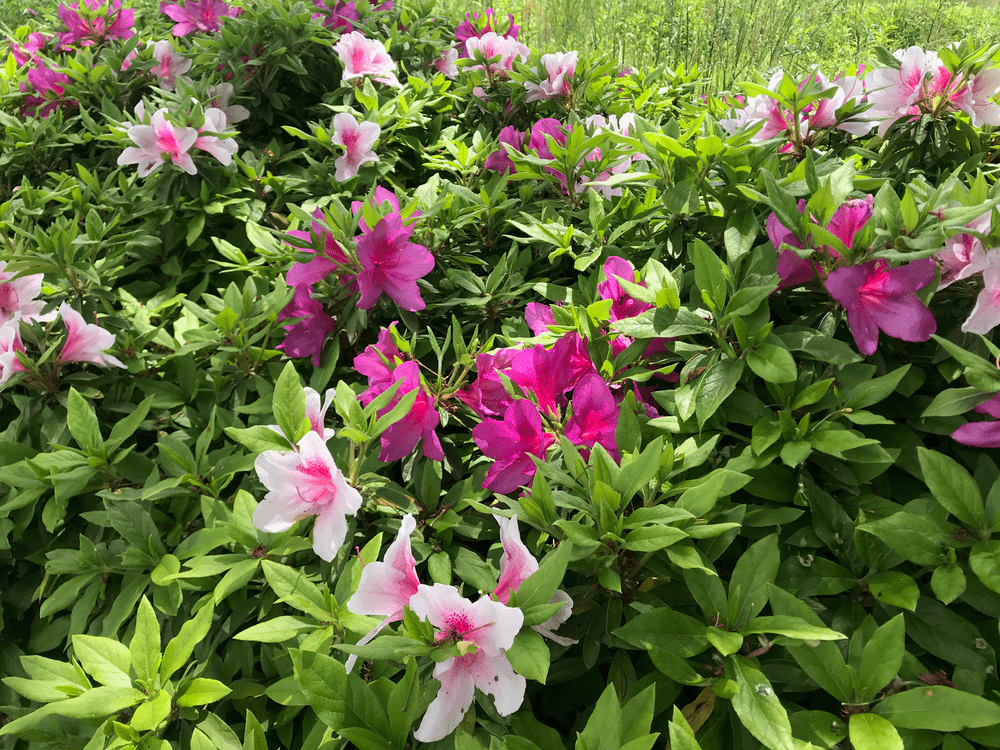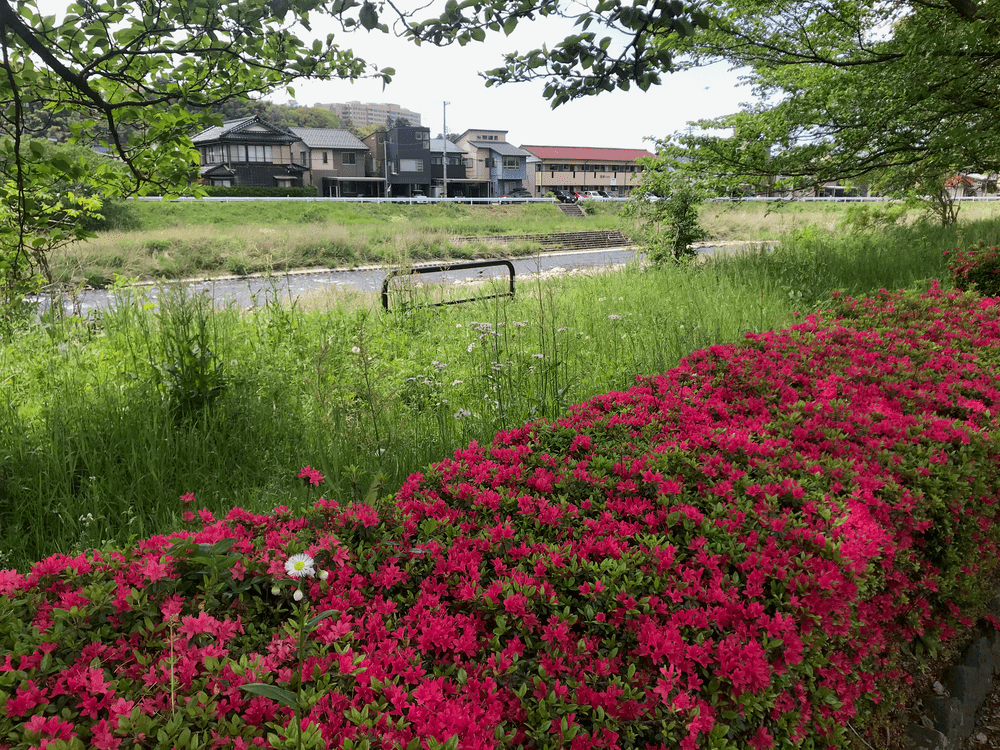 Also, as rainy season is approaching, there will be even more flowers blooming soon. I am looking forward to that!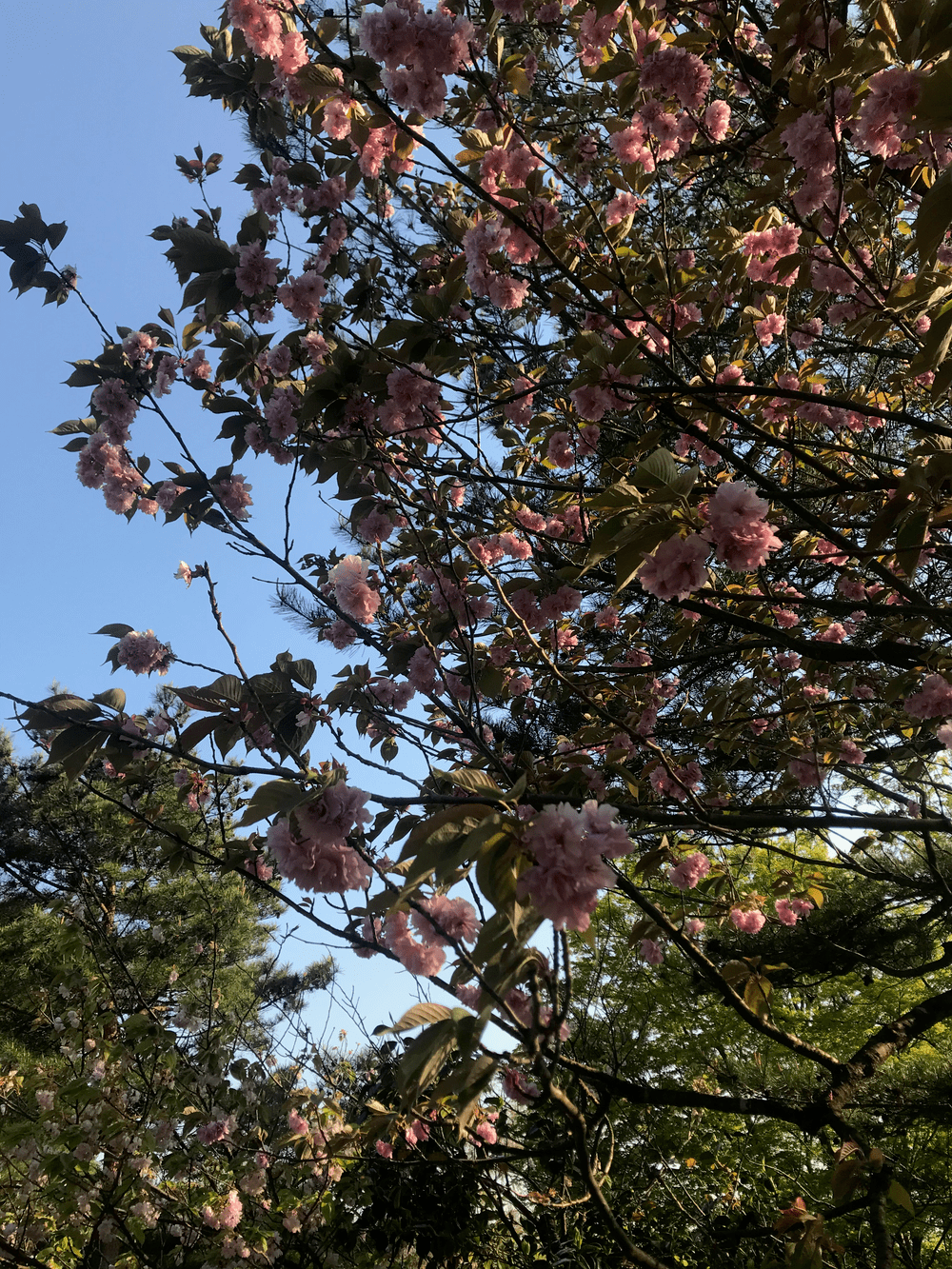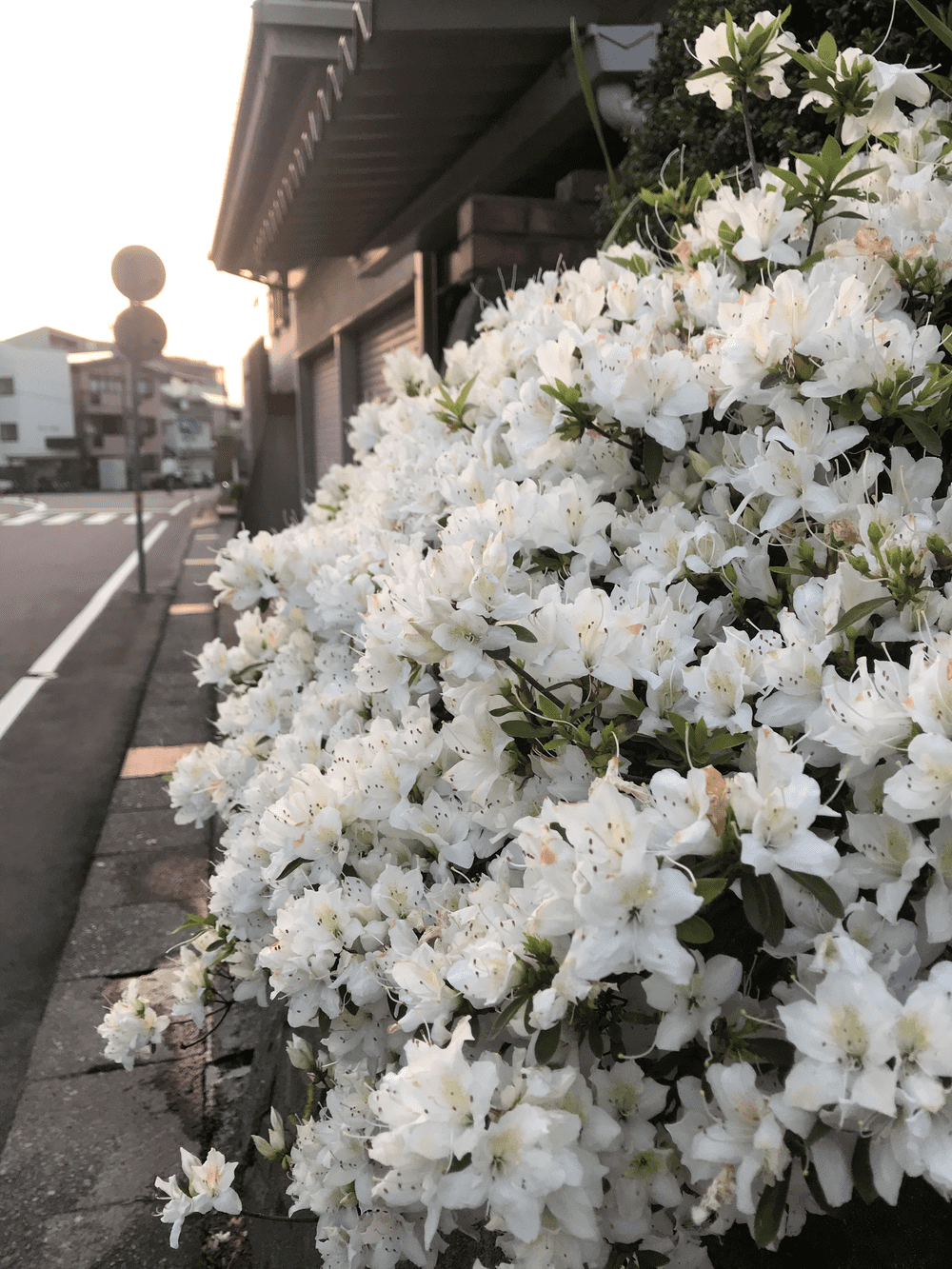 For now, we wait how the situation will be in June and hope for the best. We will keep you updated with stories and pictures but in the meantime, you can always check out our instagram accounts for more pictures and videos about Japan. Stay safe everyone!