Hey everyone, as September is nearly over, I finally found time to write a new blog entry about our last two weeks. A lot was going on and we continue to have an exciting time here in Japan. The last weeks were very "social" as we met with a lot of people and attended so many events!
It's my birthday
As I told you last time, we had some celebrations regarding my birthday. I must say, it was a very interesting birthday. It was exciting to be in Japan on this special day, as it was the first time I didn't celebrate my birthday in Europe. In the morning, I went to the language class and shared some donuts with the teacher and our fellow classmate Kao (pronounced as "Ko", but we can also call her Fiona, which we kind of never do) and afterwards Niklas, Kao and I had a birthday coffee at Starbucks (it is close to the school and the only coffee shop that is open on Wednesday morning in the area. Apparently, Wednesday is a difficult day for finding a coffee shop as most of them are closed) and Kao surprised me as she ordered a lot of different cakes for me. :D Sadly, the weather was pretty bad on my birthday (heavy rain, a typical Kanazawa weather condition), so I mainly stayed at home and relaxed. In the evening, Niklas invited me to dinner in this great Teppanyaki restaurant. We had a perfect menu with vegetables, shrimps and, as a highlight, Hida Beef! It was a perfect birthday dinner and I enjoyed it very much.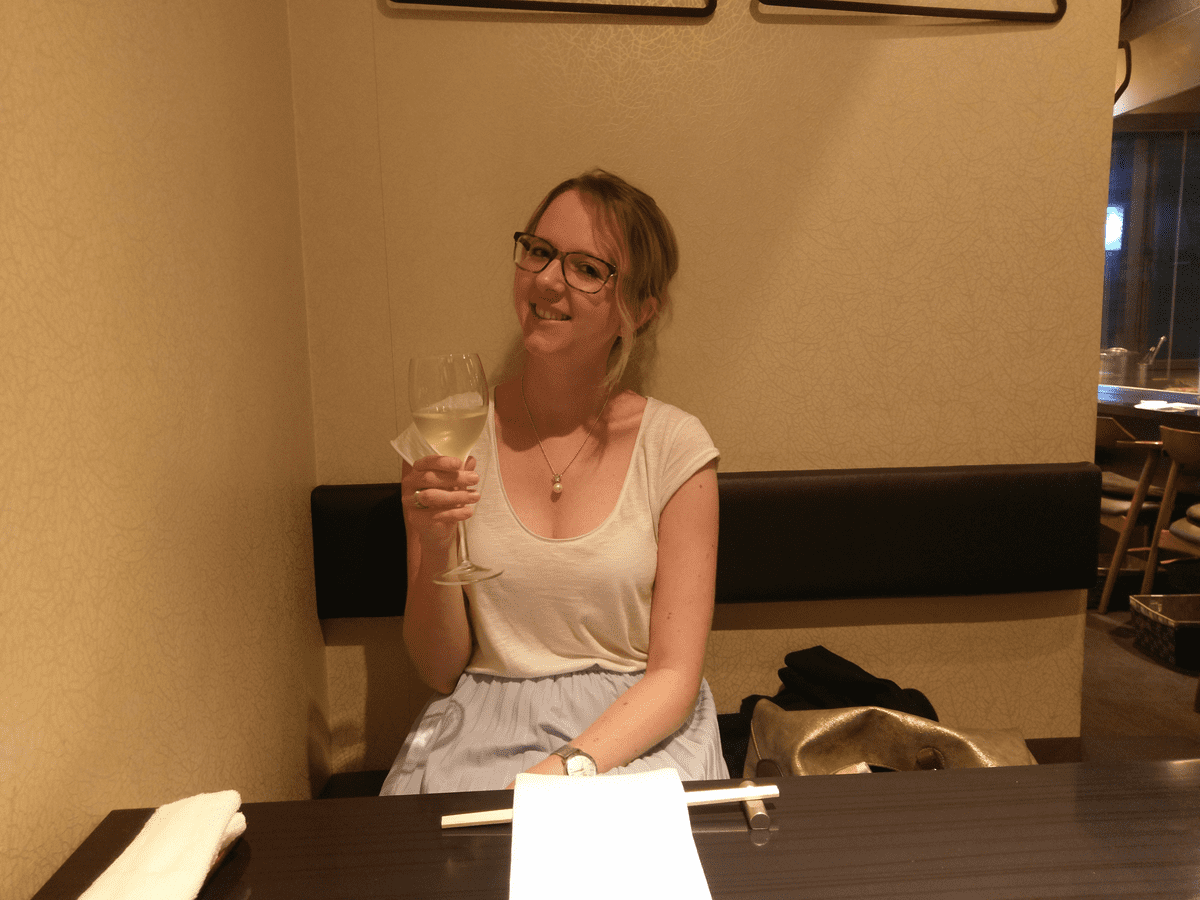 Cheers!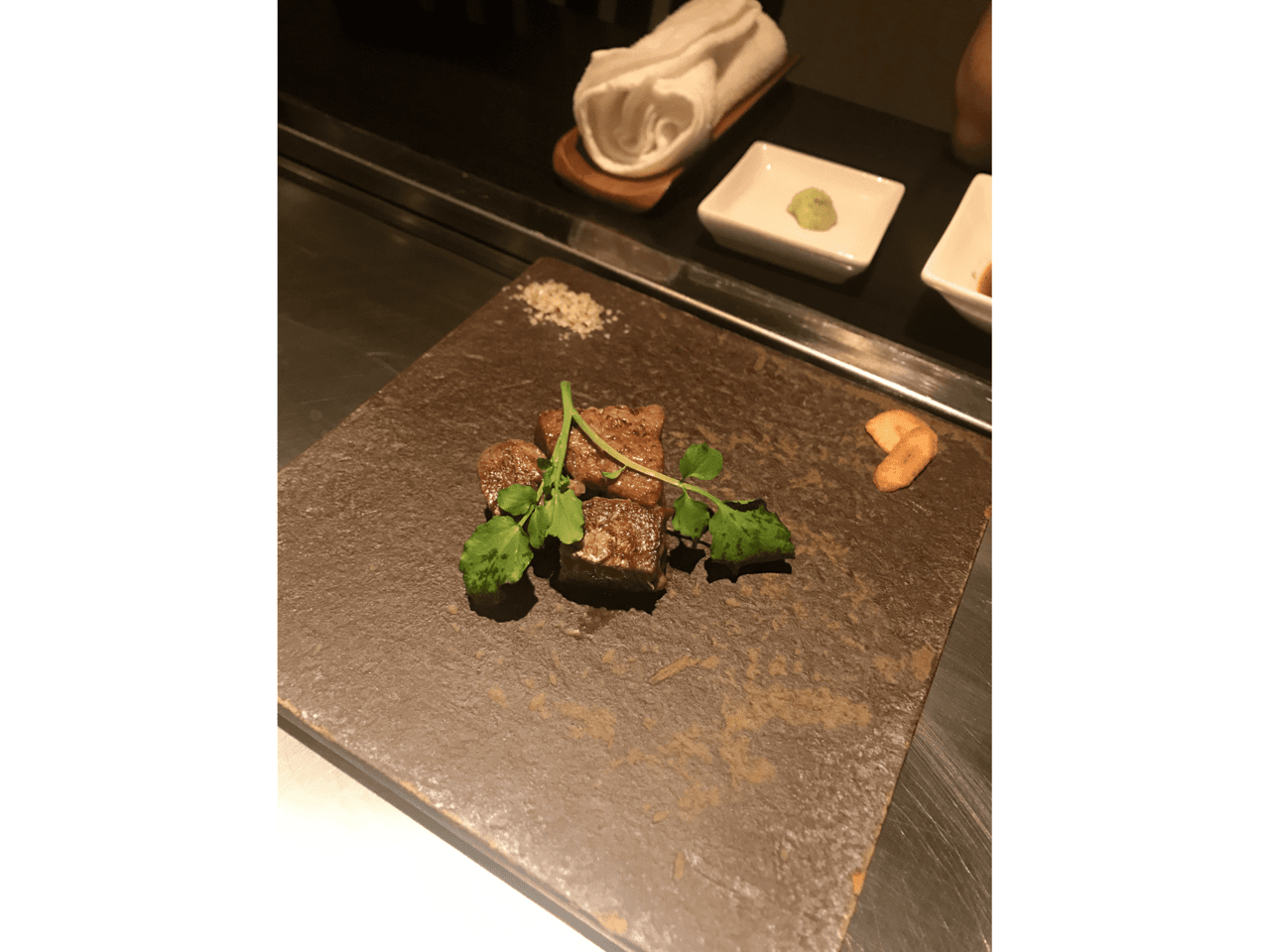 I love Hida Beef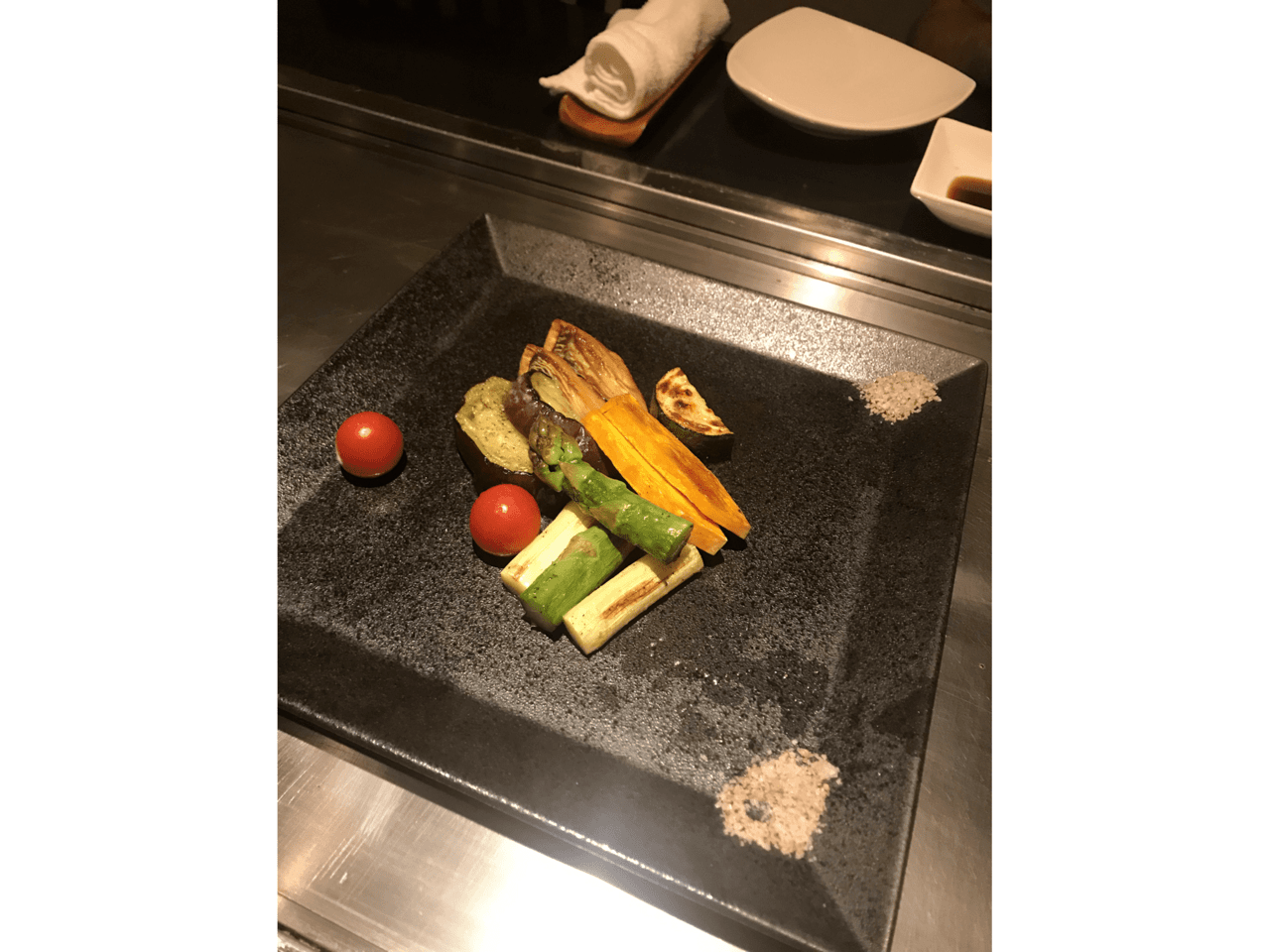 What made this day also really special was the fact that I received so many lovely messages from family and friends from home (thank you all, I was so happy about every single one of them!). I was so glad to read or to listen to them. But this was also the first time that I felt homesick. So I was happy and sad at the same time, which is a very strange feeling. I guess it is normal to miss your "old life" on such an emotional day, if you are not near your old friends and family or in a familiar environment.
This feeling luckily didn't last too long and on the following weekend I celebrated with some of my new friends from Kanazawa at our apartment. Normally, people don't celebrate their birthday in Japan like we do in Europe. You neither invite friends for a celebration nor organize this by yourself. Breaking with a lot of rules, I felt kind of bold to invite Niklas work colleagues and their families to our home (you usually don't invite many friends to your home in Japan…) and showing them how we do it. ;-) At first we had Macha Cake and afterwards I prepared some finger food - as we celebrated it in the Japanese style, nearly everyone sat at the floor. :D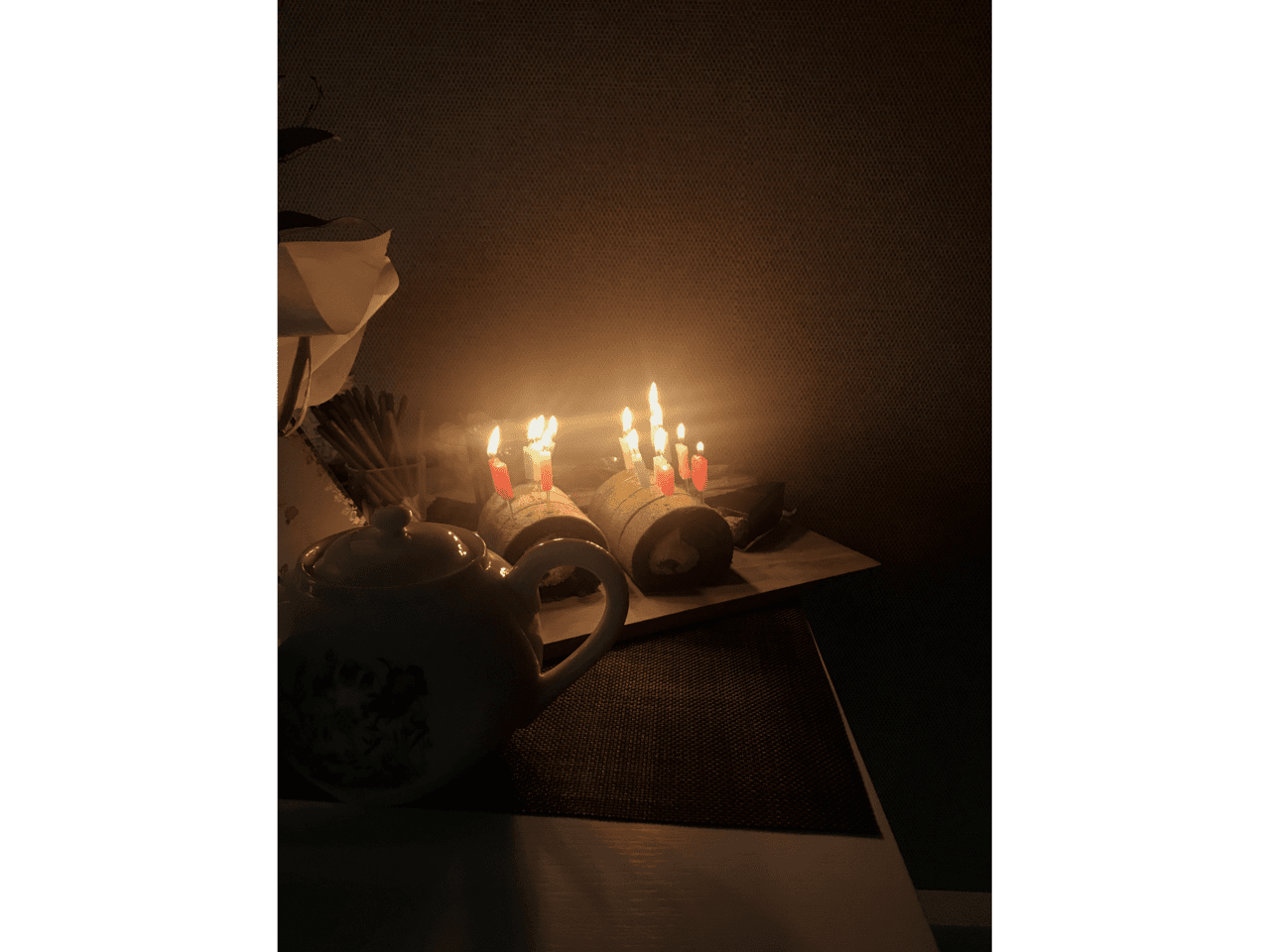 I even organized some little candles :)
It was a very nice, funny and international evening: Japanese, German, Brazilian, Dutch and Czech guests were attending. The mathematics department of Kanazawa is really very international!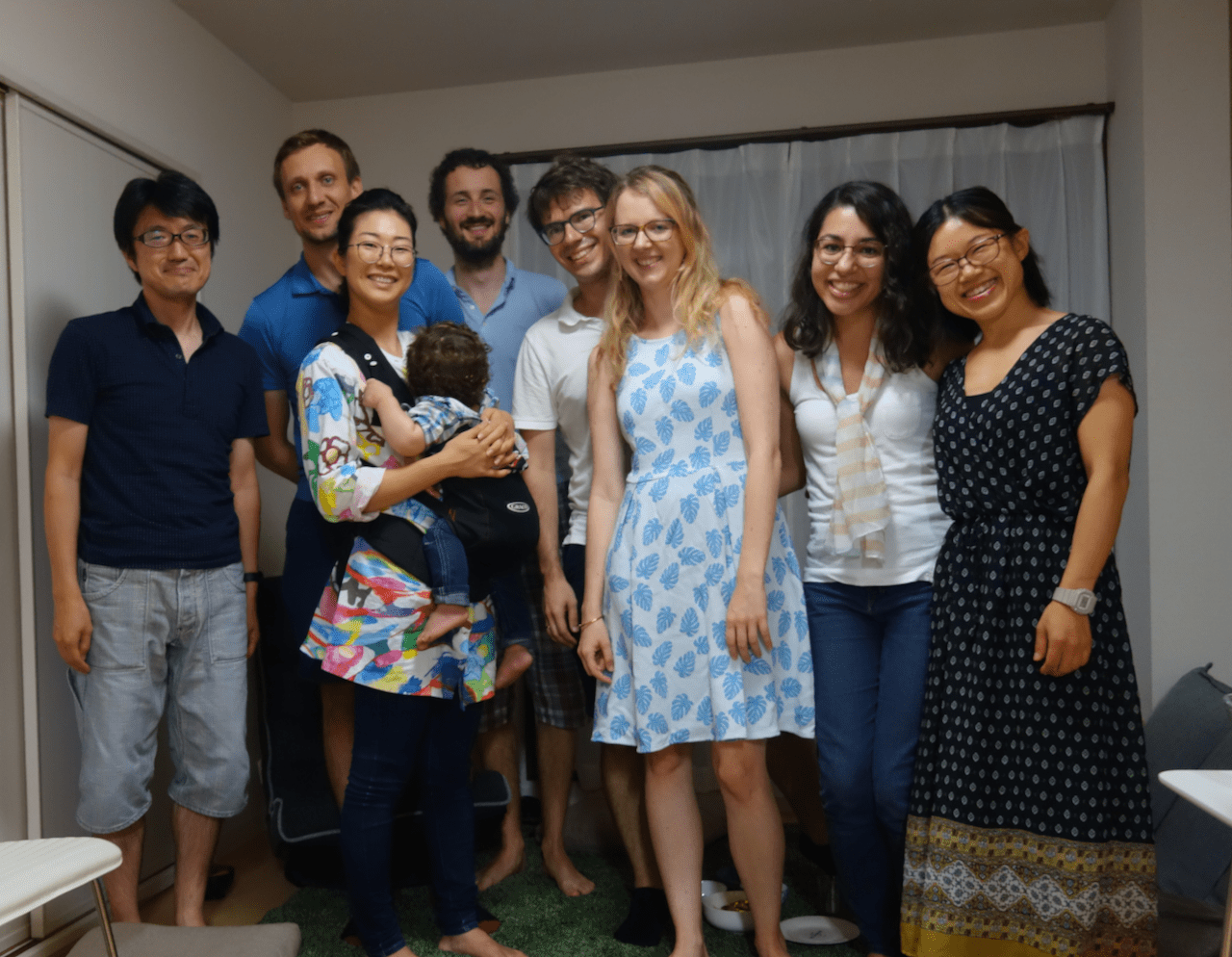 Niklas colleagues Norbert and Patrick (with the blue shirts in the back) and Debora (next to me on the right) and their wives Risa (next to me on the left with their little son Hugo) and Saori (next to Debora) as well as Professor Notsu (on the left). And, of course, Niklas and me. :D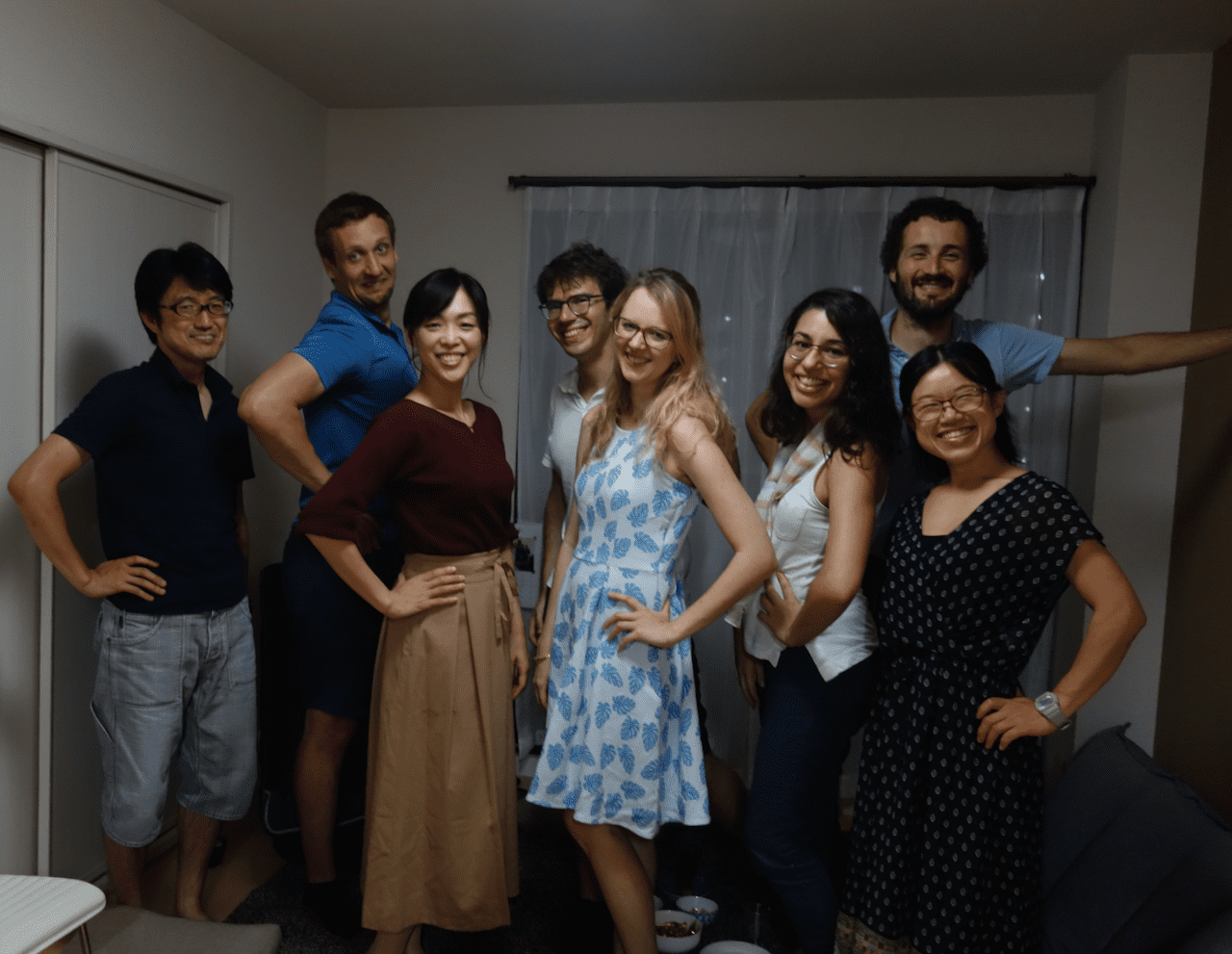 Of course, funny pictures are important, too.
But enough about my birthday - after these celebrations, we attended a lot of interesting events.
Kanazawa Jazz Festival
The Jazz Festival of Kanazawa took place in mid September and for three days, the whole city was filled with stages and so many great bands and artists! We listened to some concerts and were impressed by the high quality of the musicians as well as because of the variety of Jazz styles that were played. From cool big band sounds to melancholic acoustic guitars to modern and advanced jazz - there was enough for everyone's taste. On the last evening, we met there with our friends Hikaru, Rumi and Kao and afterwards went to have Shabu Shabu for dinner.
One of the many stages in the city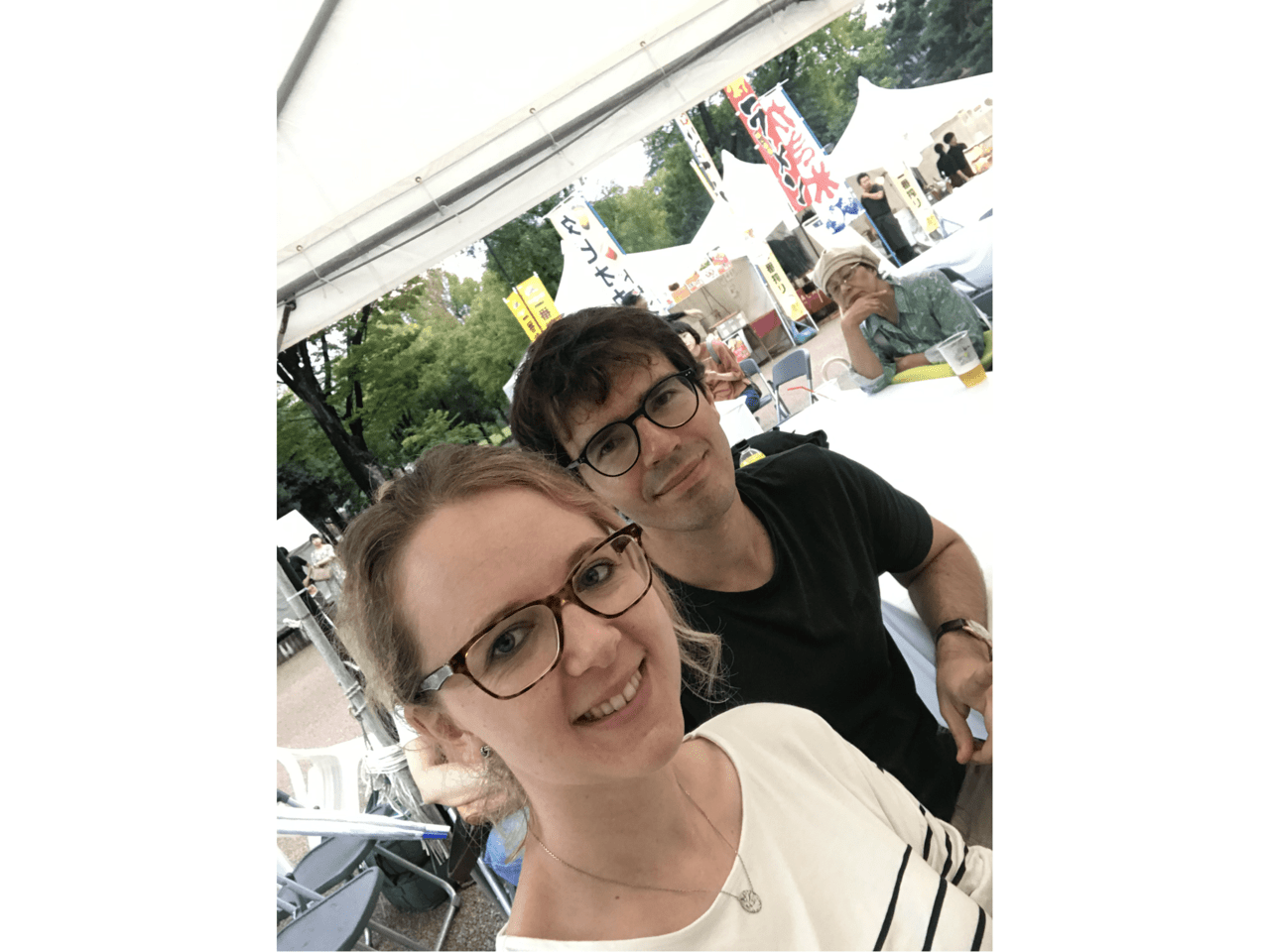 This stage was at the same place as the Kanazawa Oktoberfest!
Shabu Shabu: a Japanese hotpot dish
So, what is Shabu Shabu? It's a great Japanese hotpot dish where you cook raw meat, vegetables and other stuff in various hot broths. Neither Niklas nor I had tried this food before so we were very happy that our Japanese friends explained everything to us and ordered all the food. We had a lot of ingredients for the pot as well as a lot of Japanese styled side dishes. Cooking the raw and thin sliced meat in the pot takes only some seconds. It is really fascinating. You hold the meat into the broth, stir it for seven seconds, extract it and eat it. The taste depends on the broth you are using. We used "normal" meat broth but also soy milk broth, kelp (seaweed) broth and tomato sugo.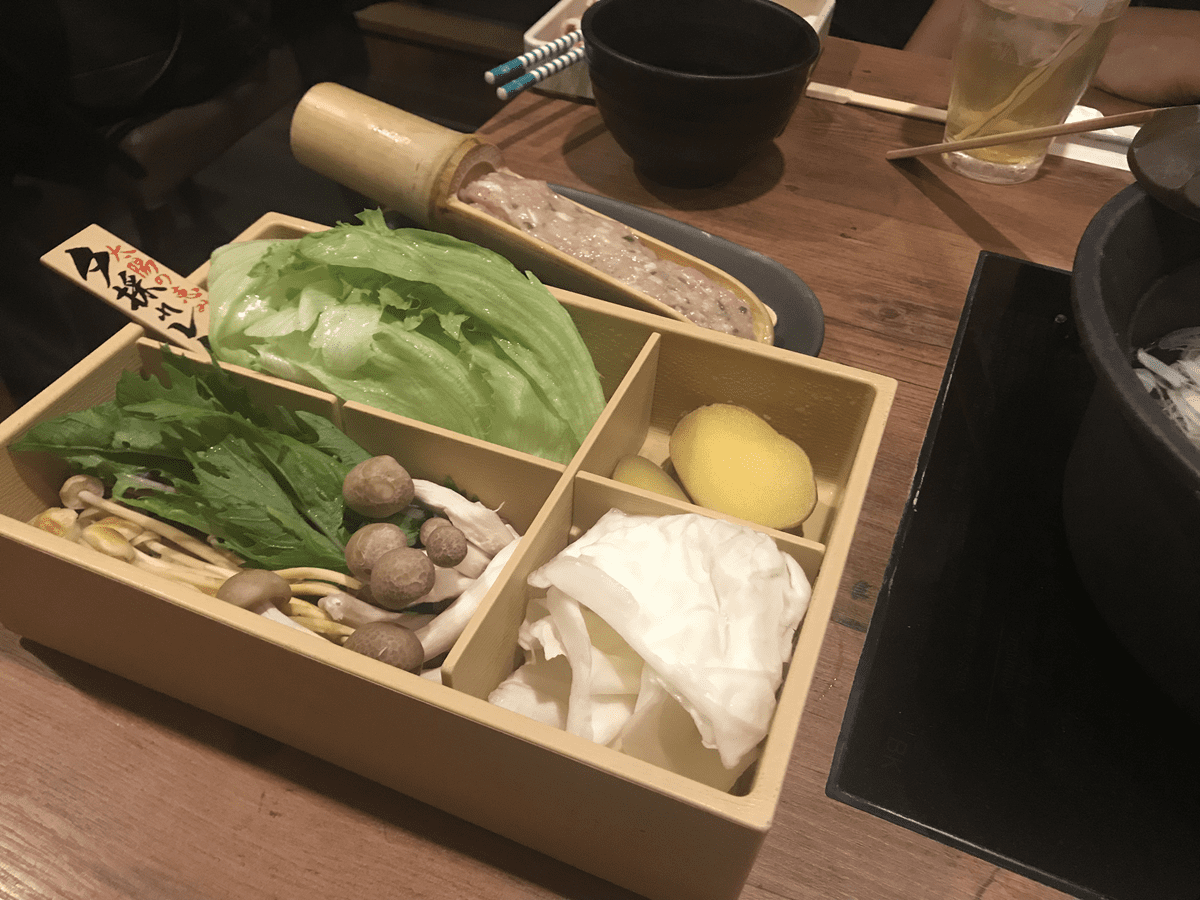 Some (!) of the vegetables we ordered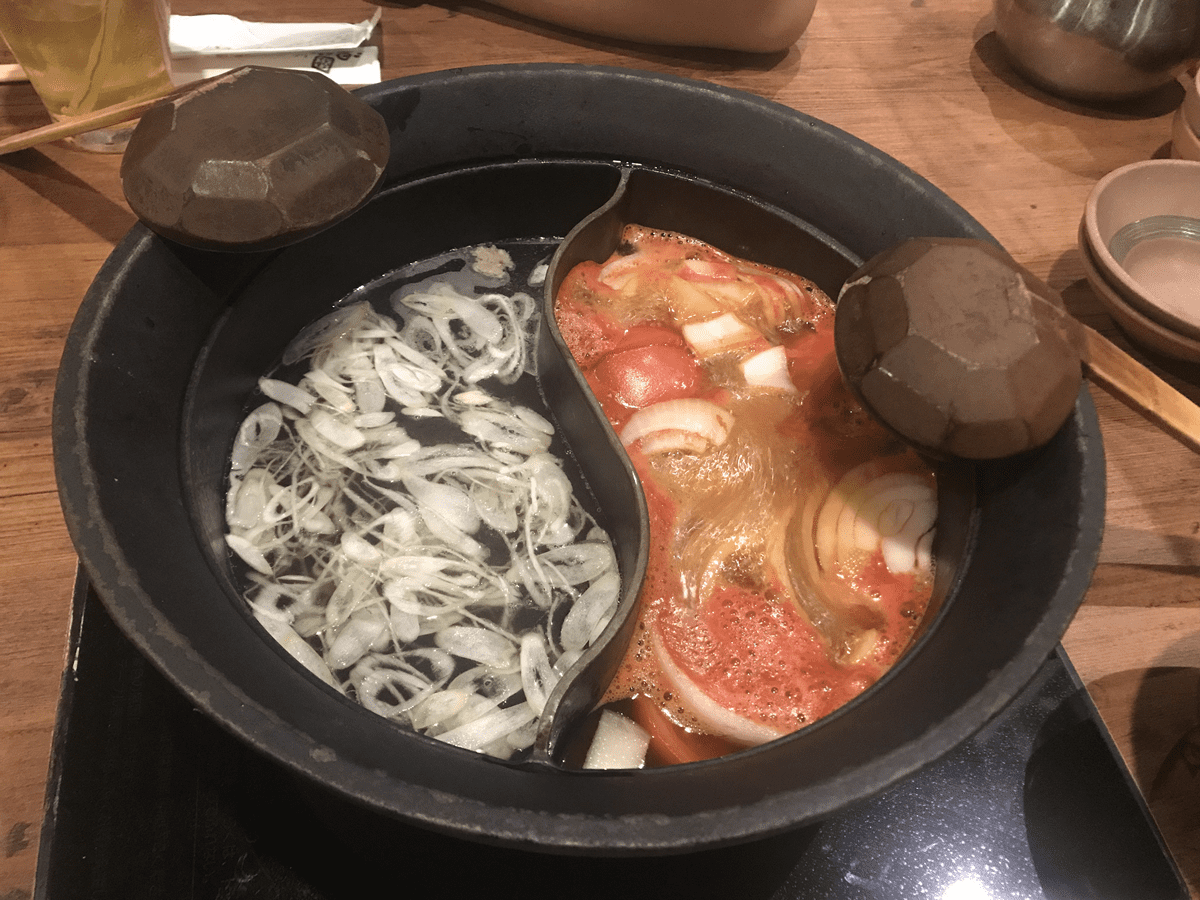 The hot pot with two different broths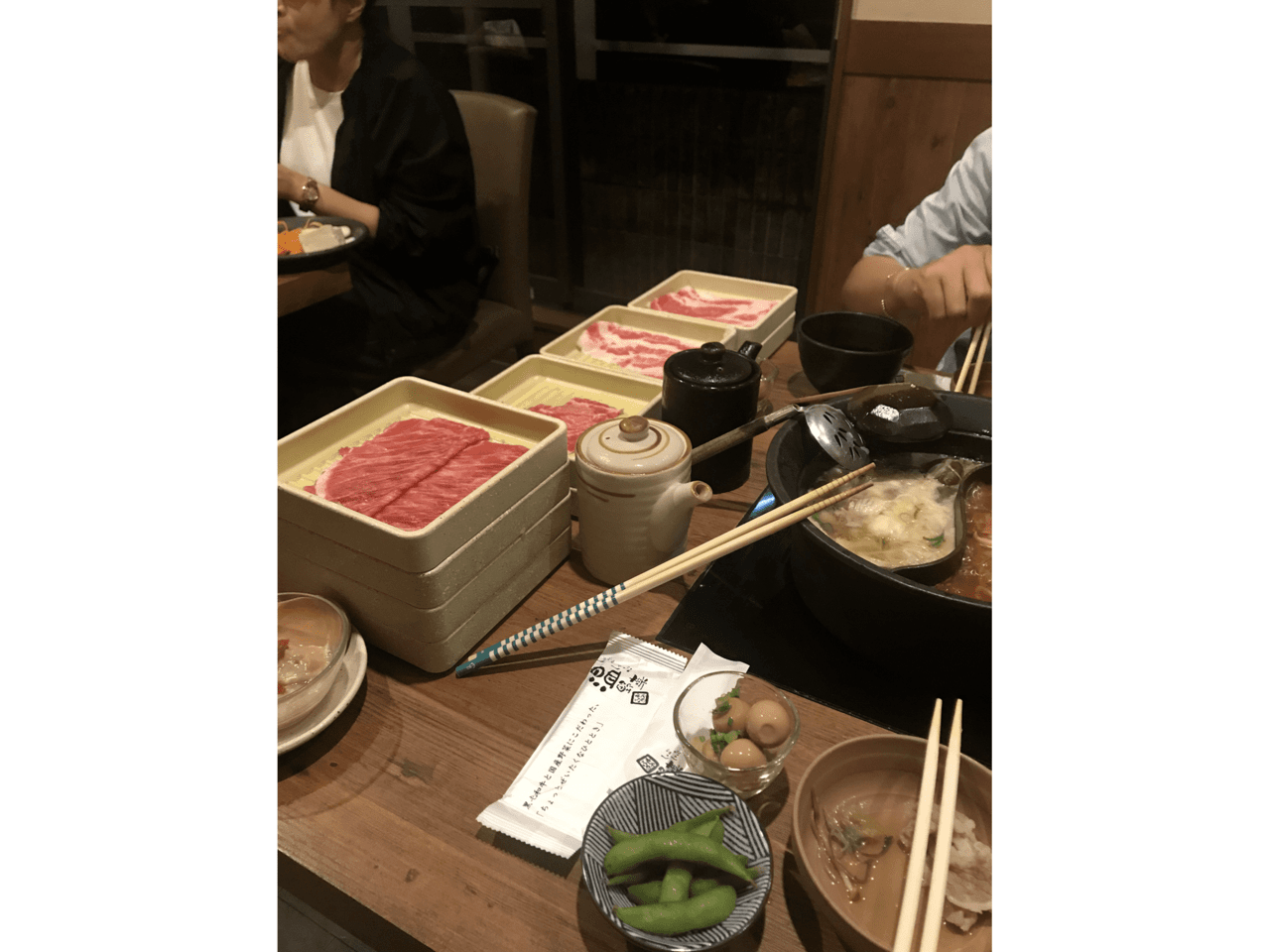 If you think, this is a lot of meat…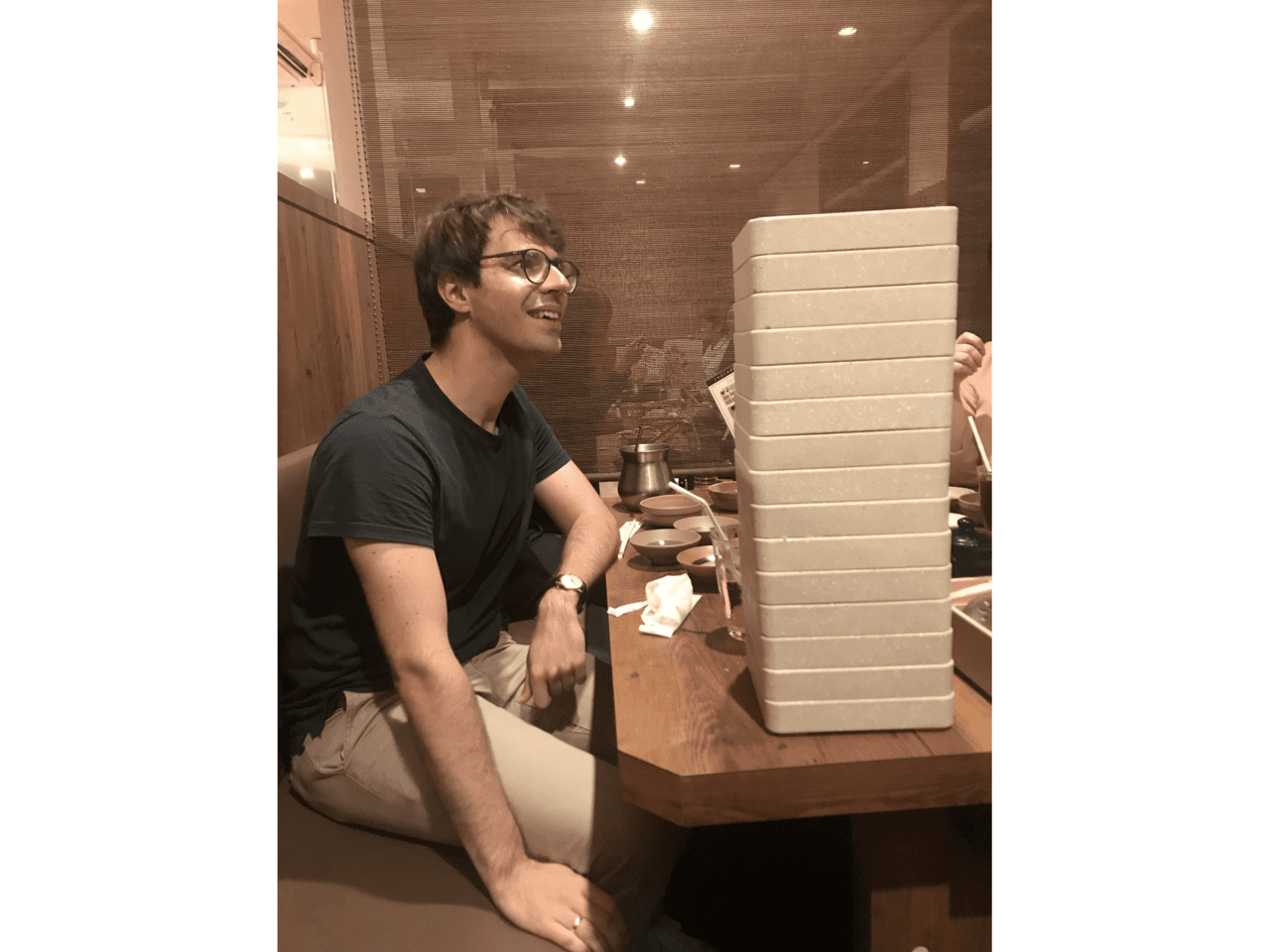 … then look at this! :o
Needless to say that we were so full afterwards. But is was so good! Thanks to our friends, we had an excellent assortment of different ingredients and could try everything. If you ever have the possibility to go to a Shabu Shabu restaurant in Japan, I definitely recommend it to you!
Japanese shopping experience
Hikaru also invited us to visit one of the highlights of Hokuriku: the Oyabe Outlet, one of Japans biggest shopping malls. As Niklas politely declined, Kao and I went there alone to meet with Hikaru and one of her friends. At first, we only walked around and did some window shopping, but at the end, everyone made some nice bargains and we went home happily (and with full shopping bags). There were so many sale options and interesting offers, we couldn't resist. As the consumption tax will increase in the next month (you can read all about it here, it is indeed a serious issue here in Japan), a lot of people want to shop expensive stuff before October 1st. Apart from the shopping, I really enjoyed spending time with all these great girls! It was my first shopping trip in such an international setting and it's so interesting to see how different the "shopping styles" can be - and how similar. Thank you ladies for this great and fun day! I enjoyed your company so much.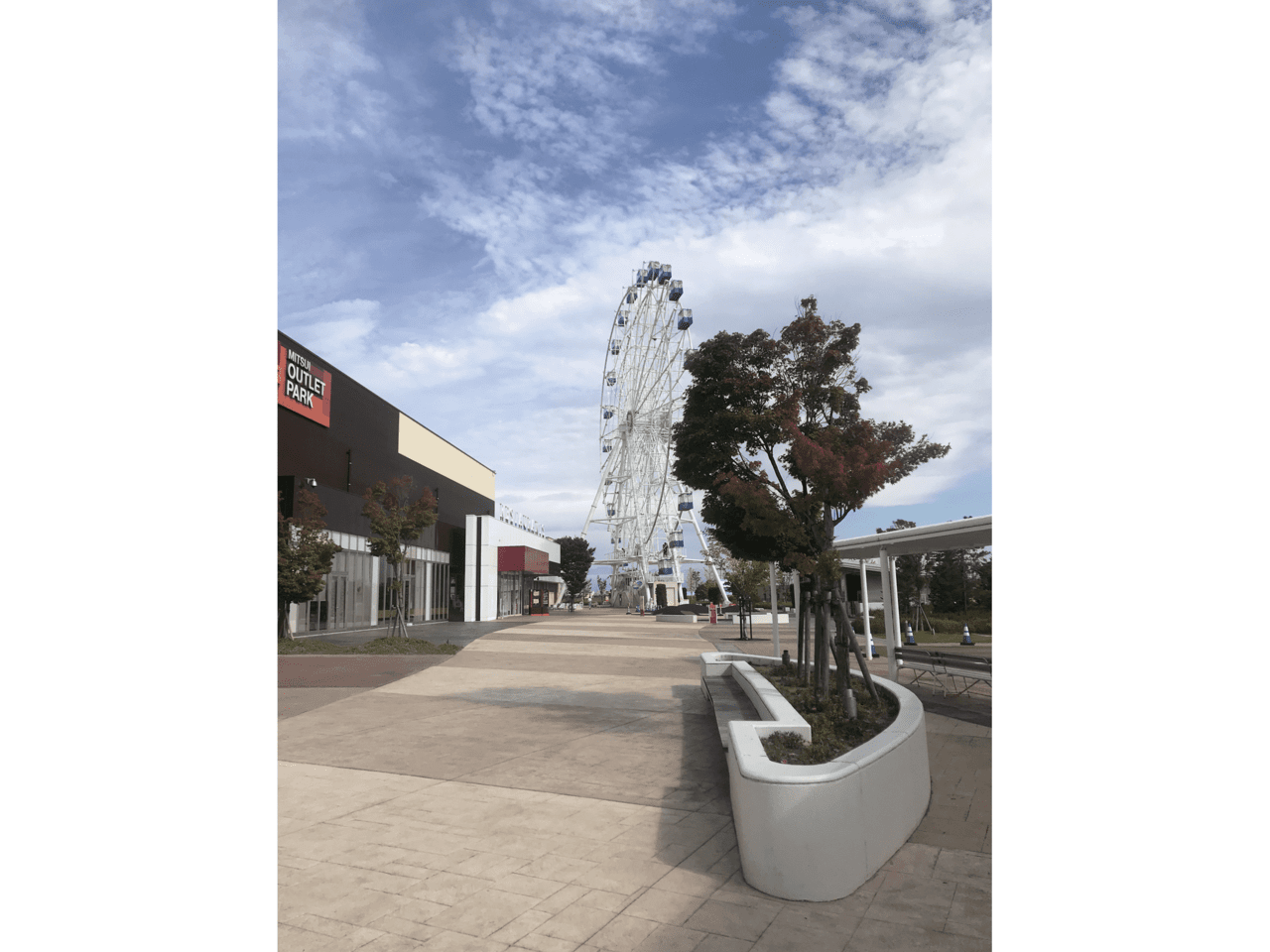 This mall even has its own ferris wheel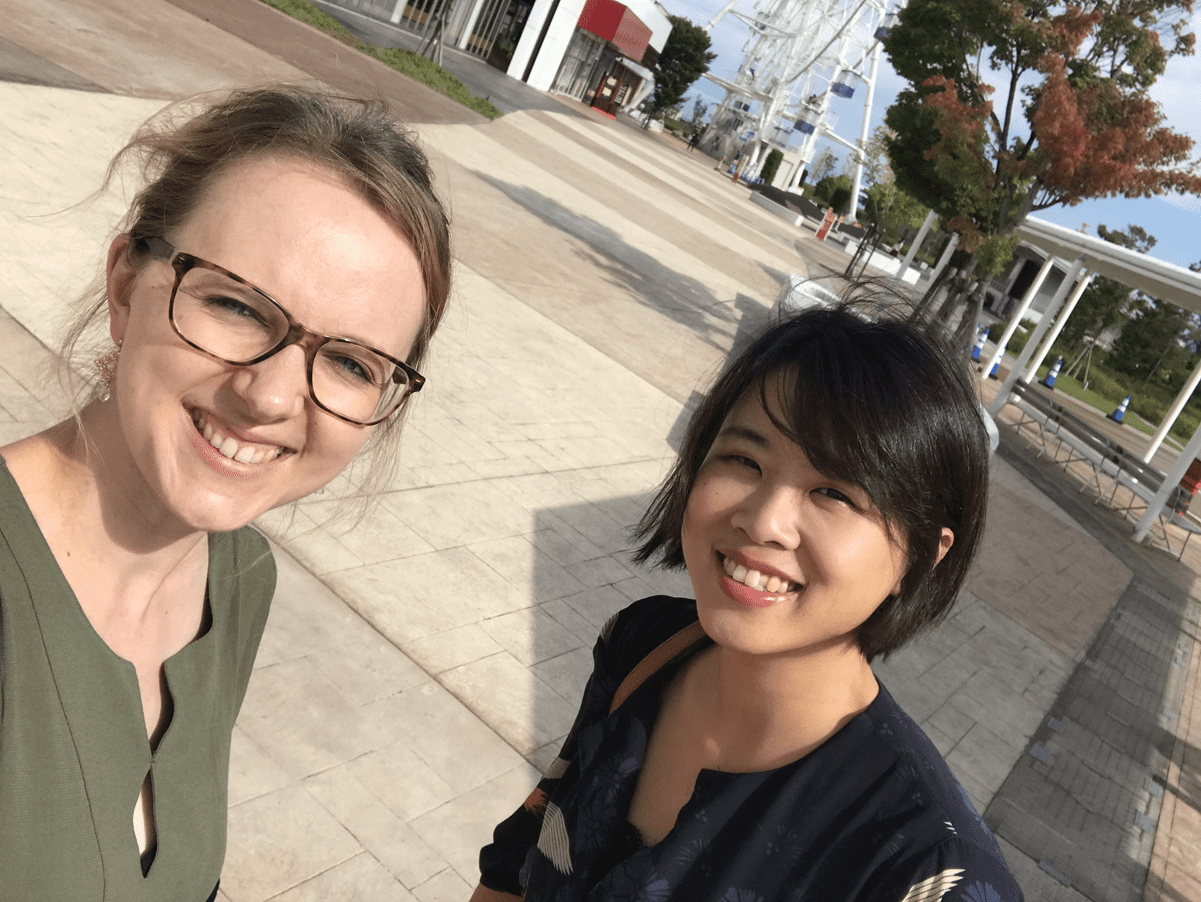 Getting started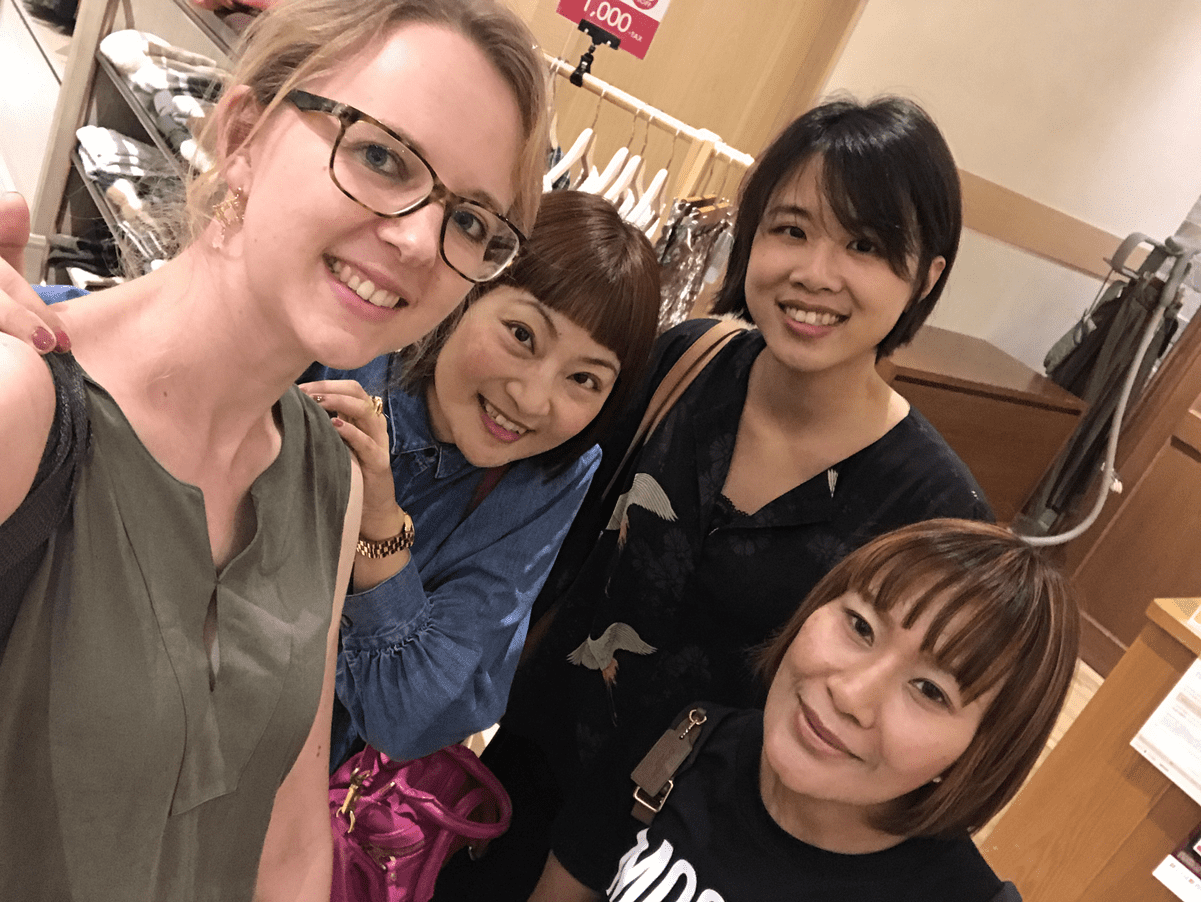 The crew!
Onsen experience
As the weather changes a lot these days (sunny and nice, rainy and fuzzy, also, a typhoon went through Kanazawa and made the temperatures rise and fall very fast), we wanted to boost our immune system to prepare for the first autumn flus. So, Niklas and I went to the public hot spring bath of Yuwaku Onsen. Some of you might remember it: this is the little village in the mountains of Kanazawa where Yoko took me to see the Edo Village. This Onsen is very popular among Kanazawa citizens and we enjoyed the (really hot) thermal water and relaxed. Of course, in the separate bath areas as Japanese onsens are separated by gender.
The streets of Yuwaku Onsen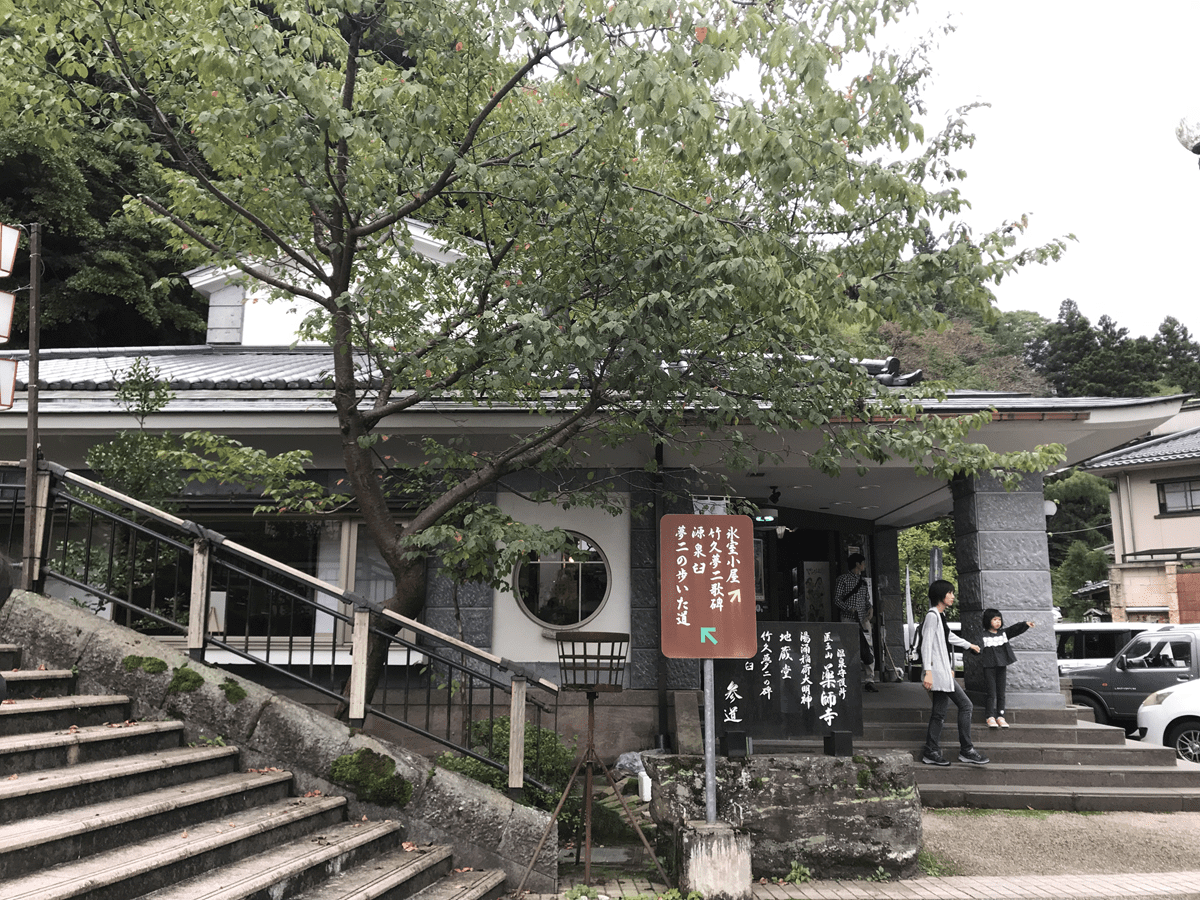 But we also went to another hot spring bath of Kanazawa as part of a "field trip" of our language course. This Onsen is popular for the brown colored thermal water that is supposed to have very positive effects on your health. Kao and I relaxed mostly in an outdoor pool while Niklas tested the water and the sauna. Afterwards, we had lunch together at the university as Ishimura Sensei was so kind to drive Niklas back there to his work. At first, I was not sure about the whole Onsen culture in Japan, but now I have to admit that I enjoy it very much and plan to go there more often. Let's see if my health will benefit from this!
What else?
Besides from our thriving social life and language school, we both went to a hairdresser to get our first haircut in Japan and we are both very happy with the result. ;-) To get to the hairdresser that Niklas' colleagues recommended, we took a long walk through our neighborhood (during a very rainy day) and I was able to took some nice photos of the very green nature. As you can see, even at the end of September, the dominating color is green!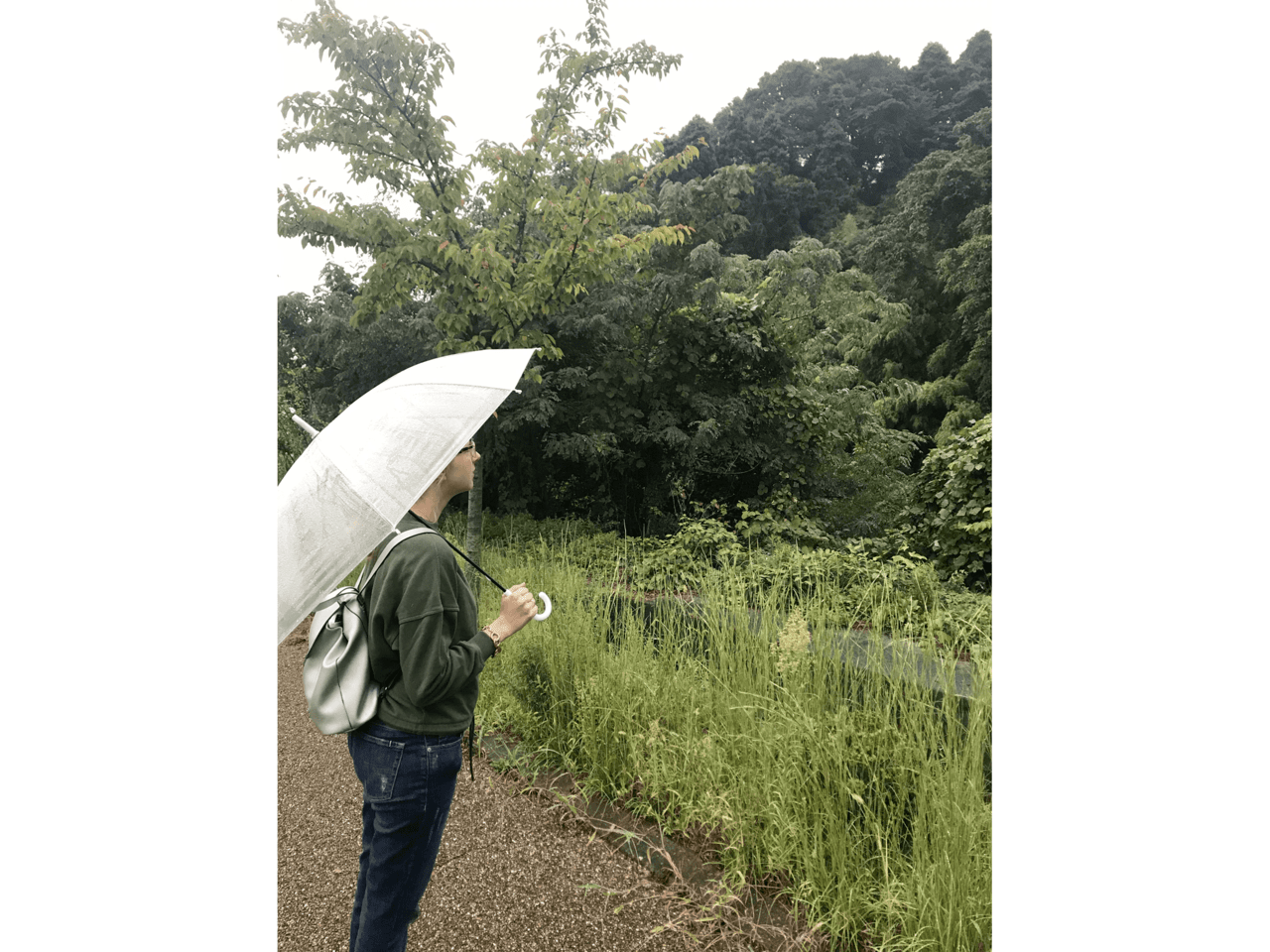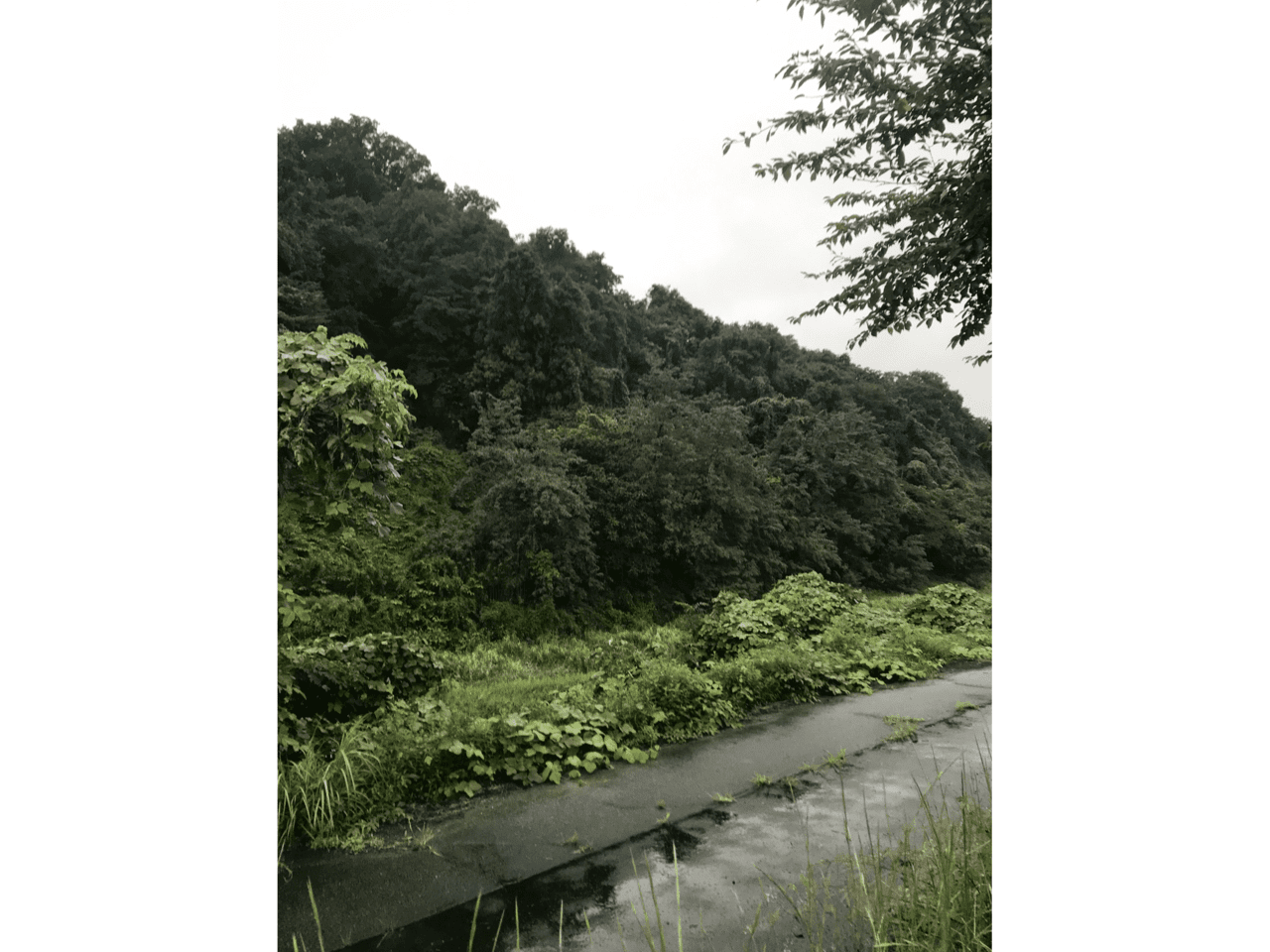 You can't tell if it's June or September…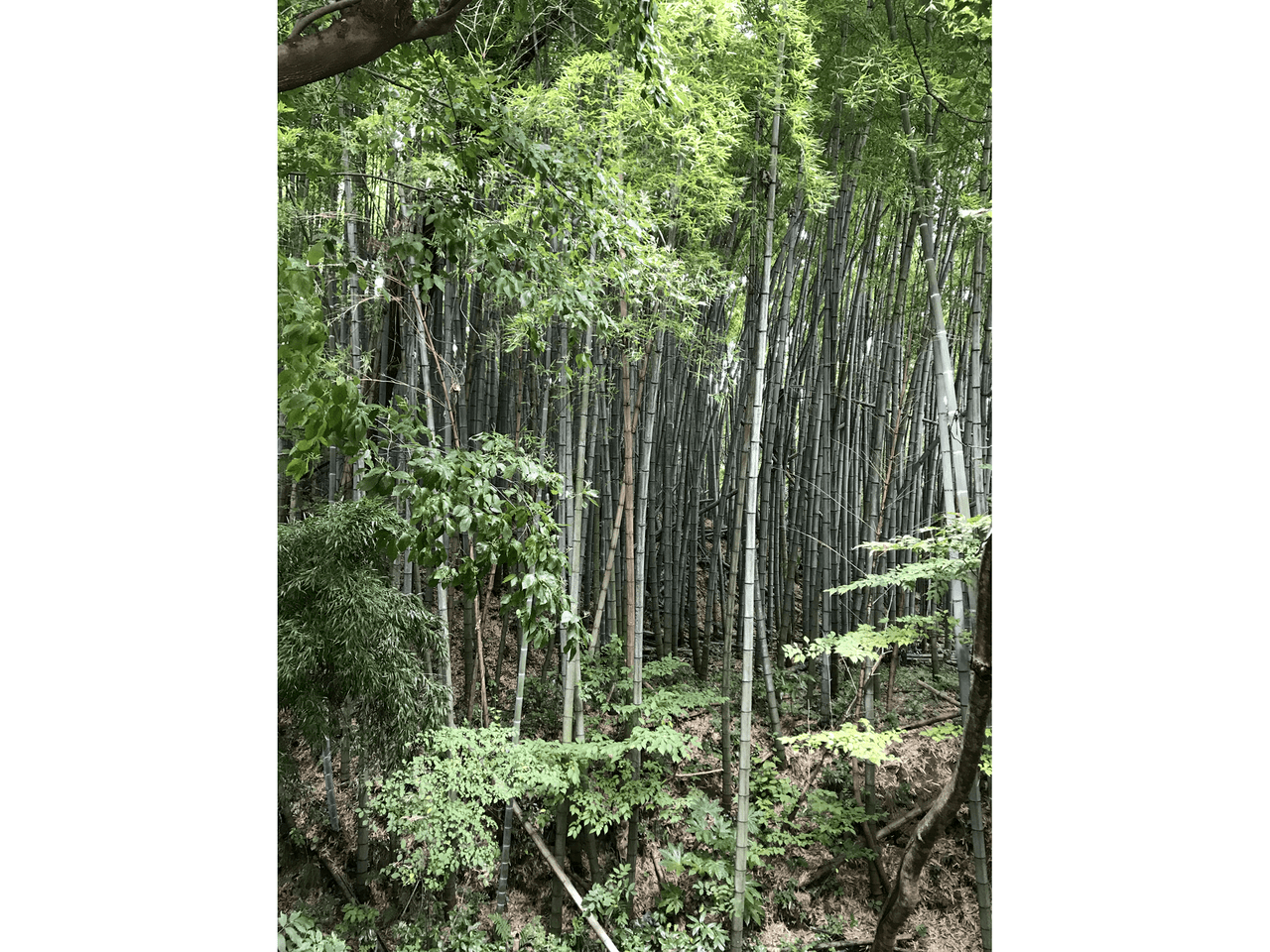 Bamboo plants everywhere
We also discovered a German bakery called "Ein Schritt" as well as a German "Konditorei", located in the next district of Morinosato. Of course, we made use of the opportunity and bought a sourdough bread in the bakery.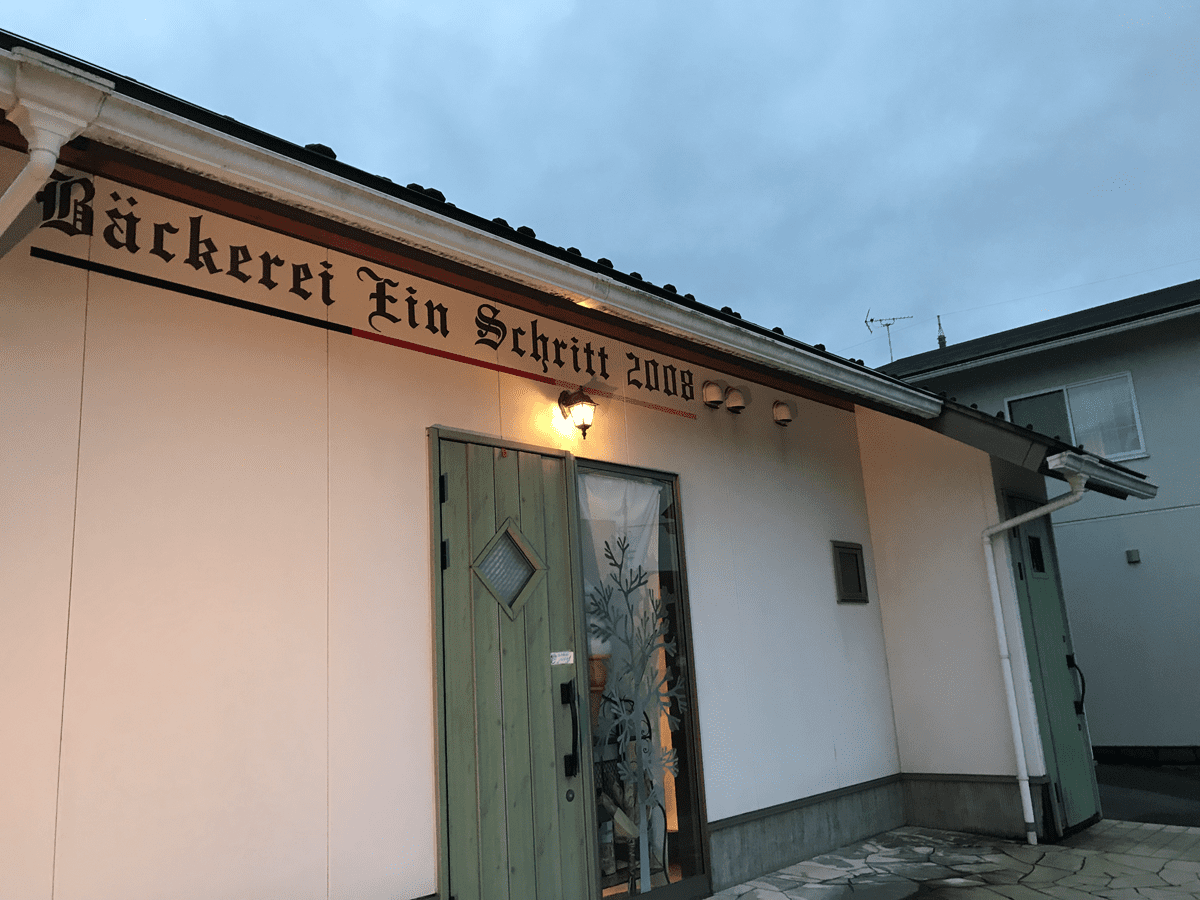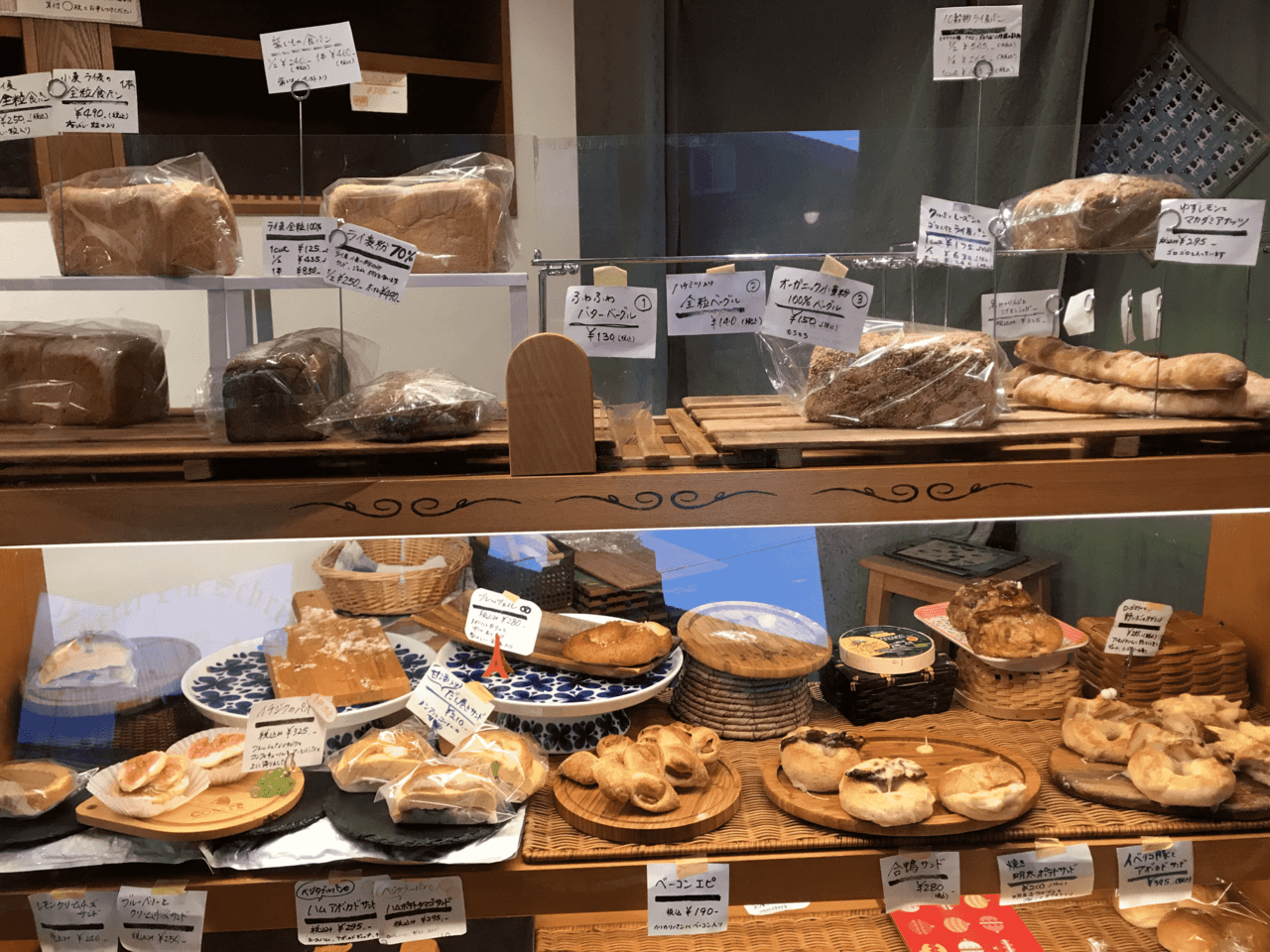 I also enjoyed a lovely evening and some girl time with Risa and Saori, having dinner at an Italian restaurant. :) Let's do this again soon!
In the next post you will read all about my Kimono wearing experience in Kanazawa. I had a perfect and exciting day walking around in the traditional Japanese gown and could experience how difficult it is to do that! So stay tuned for more and in the meantime, don't forget to subscribe and/or follow us on Instagram (contact data in the "contact" section). :)