Hi everyone, in this post I will tell you about our day trip to the city of Toyama. It's a fantastic and interesting city, located on the brink of the Japanese alps and directly at the sea. Toyama is the capital of the Toyama prefecture which is directly next to our home prefecture, Ishikawa. It's only a short train ride away.
As I told you in one of the last posts, we visited the Teamlab Borderless exhibition together with two Japanese friends, Rumi and Hikaru. The trip to Toyama was our follow-up meeting. Hikaru lives in Toyama and had planned to show us her home city. Therefore, Rumi, Niklas and I boarded a local train (very small train but they had English announcements!) to Toyama and met Hikaru at the station.
She picked us up in her pink and shiny car and drove us directly to our first stop: a famous restaurant at the border of the city, located up in the hills. From there we had a fantastic view of the city and the sea as it was sunny on this day (no clouds!). The restaurant is called Anno and serves their famous signature dish: pancakes!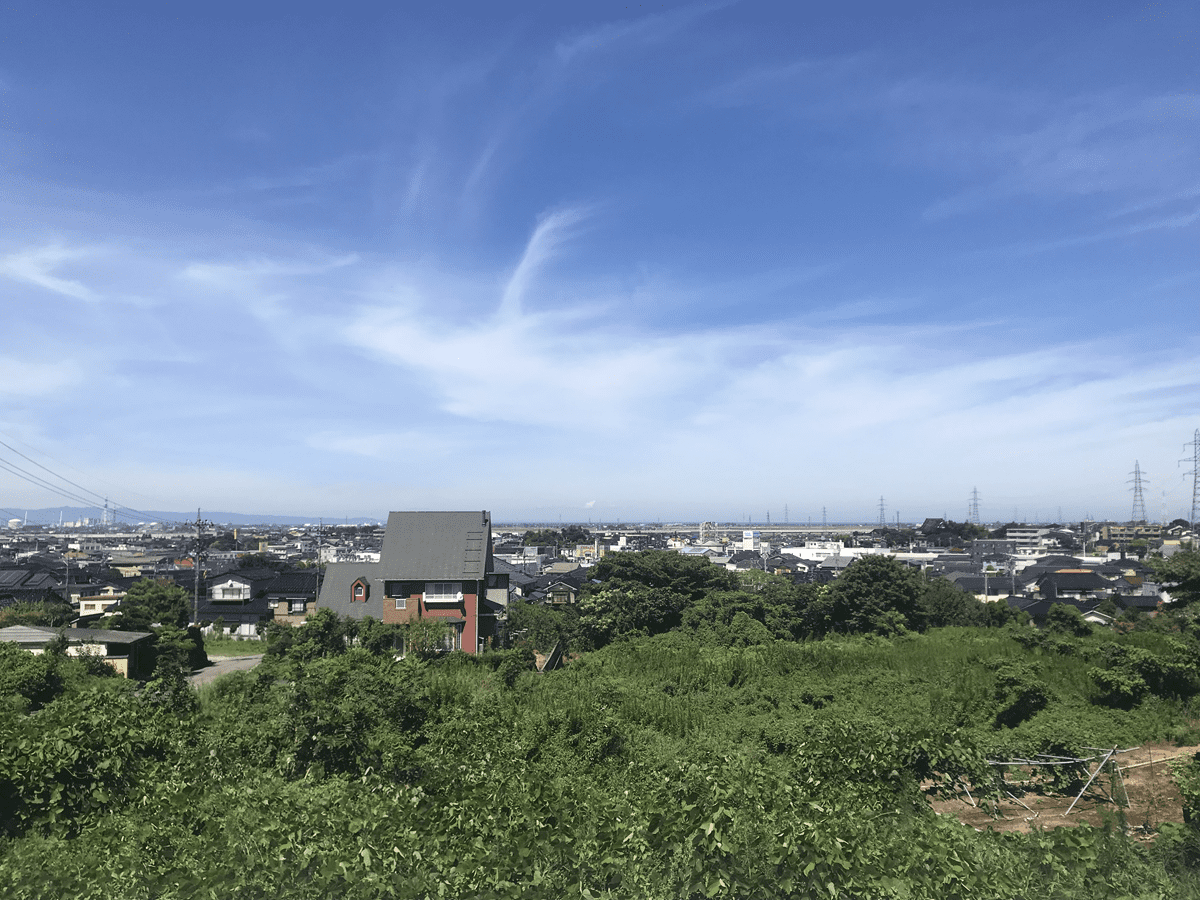 Nice view from the parking lots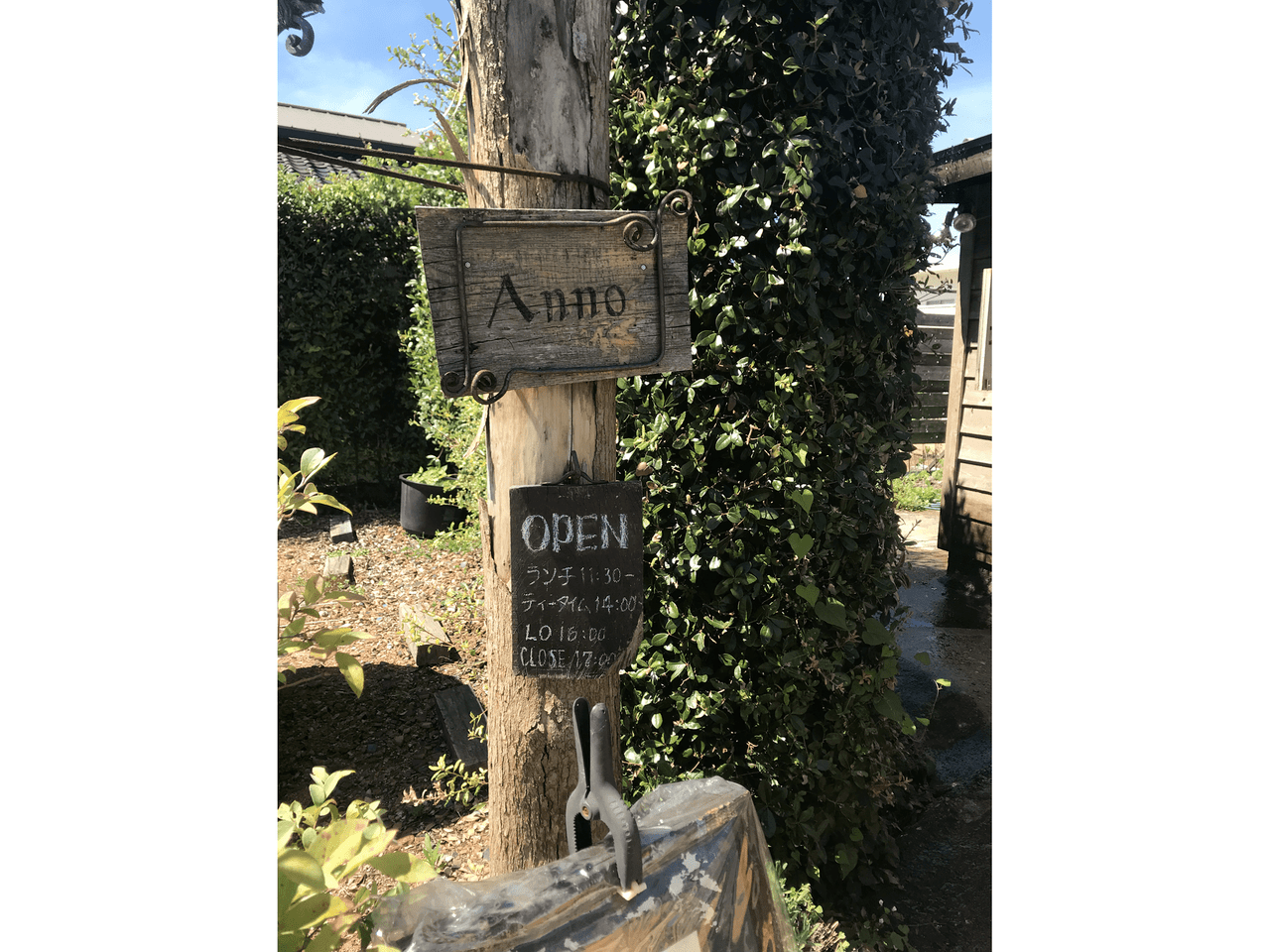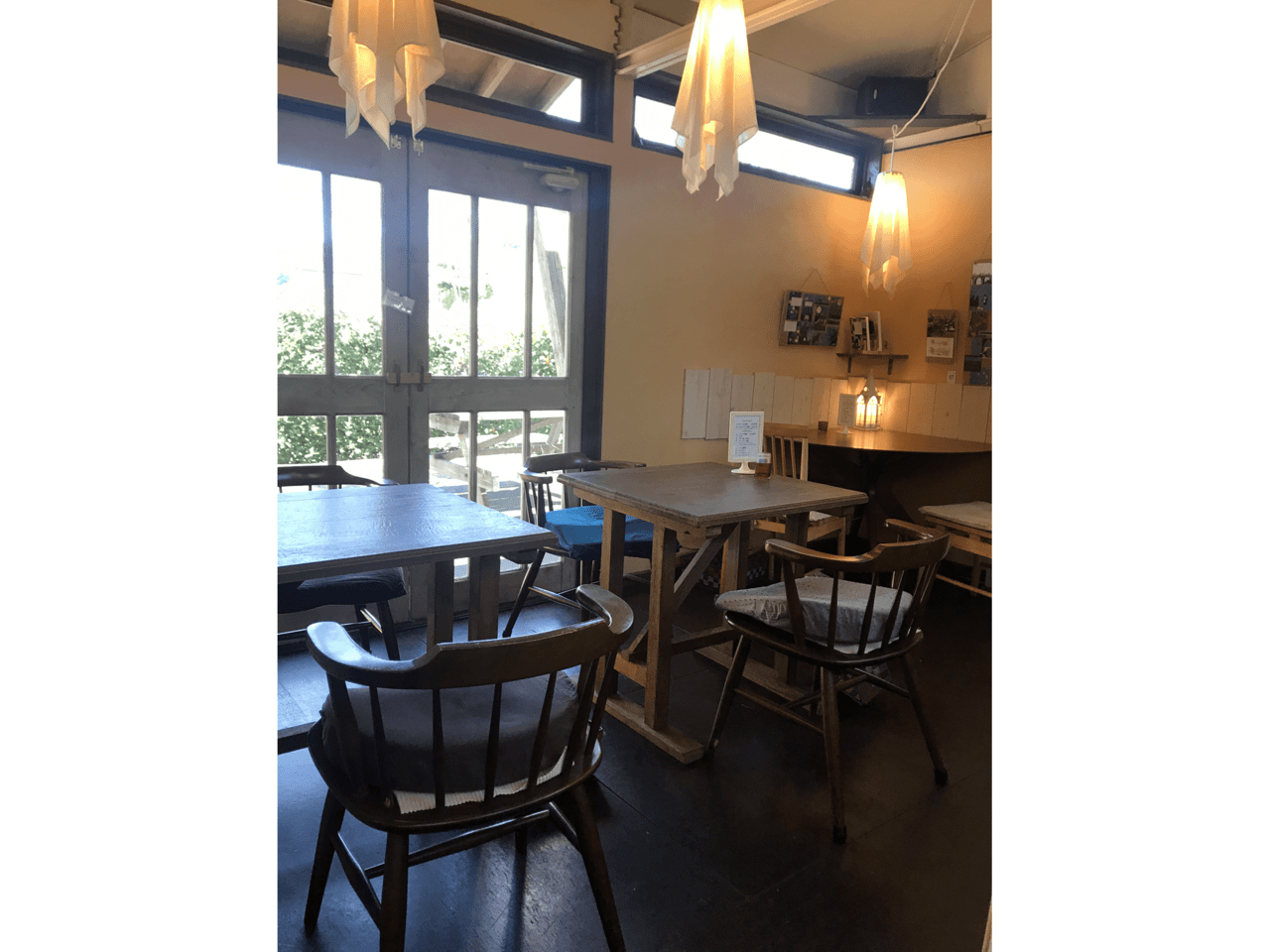 A cute little restaurant!
So at first we had some Teishoku lunch (Set Menu with a main dish, rice, miso soup, Tofu and salad) and after that we ordered the pancakes and were so happy with our choices. Just look at the pictures, it was so great! Also, we were very lucky that we got a table as lots of people came to get pancakes and the restaurant was very crowded.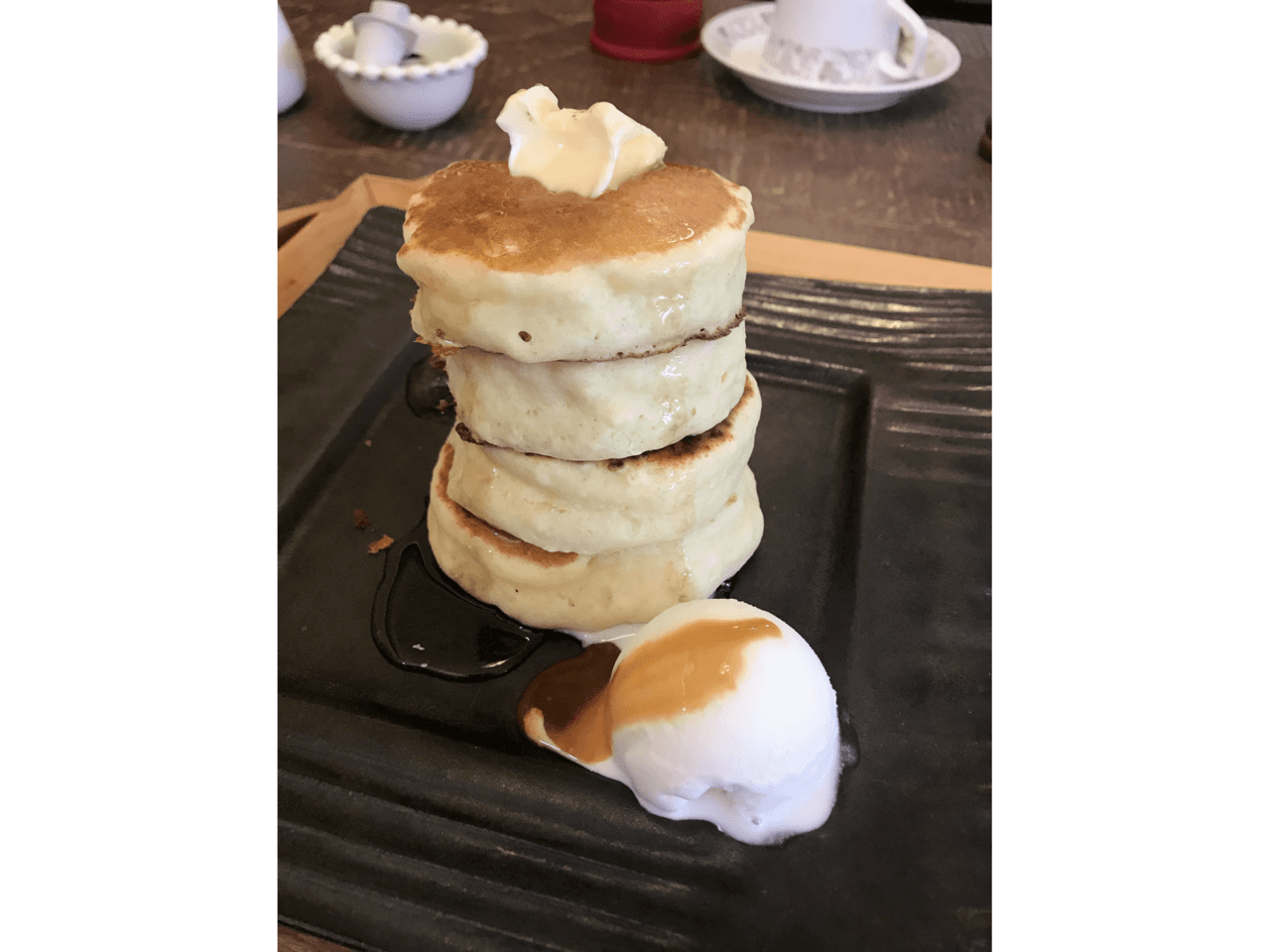 Regular pancakes - it was so tasty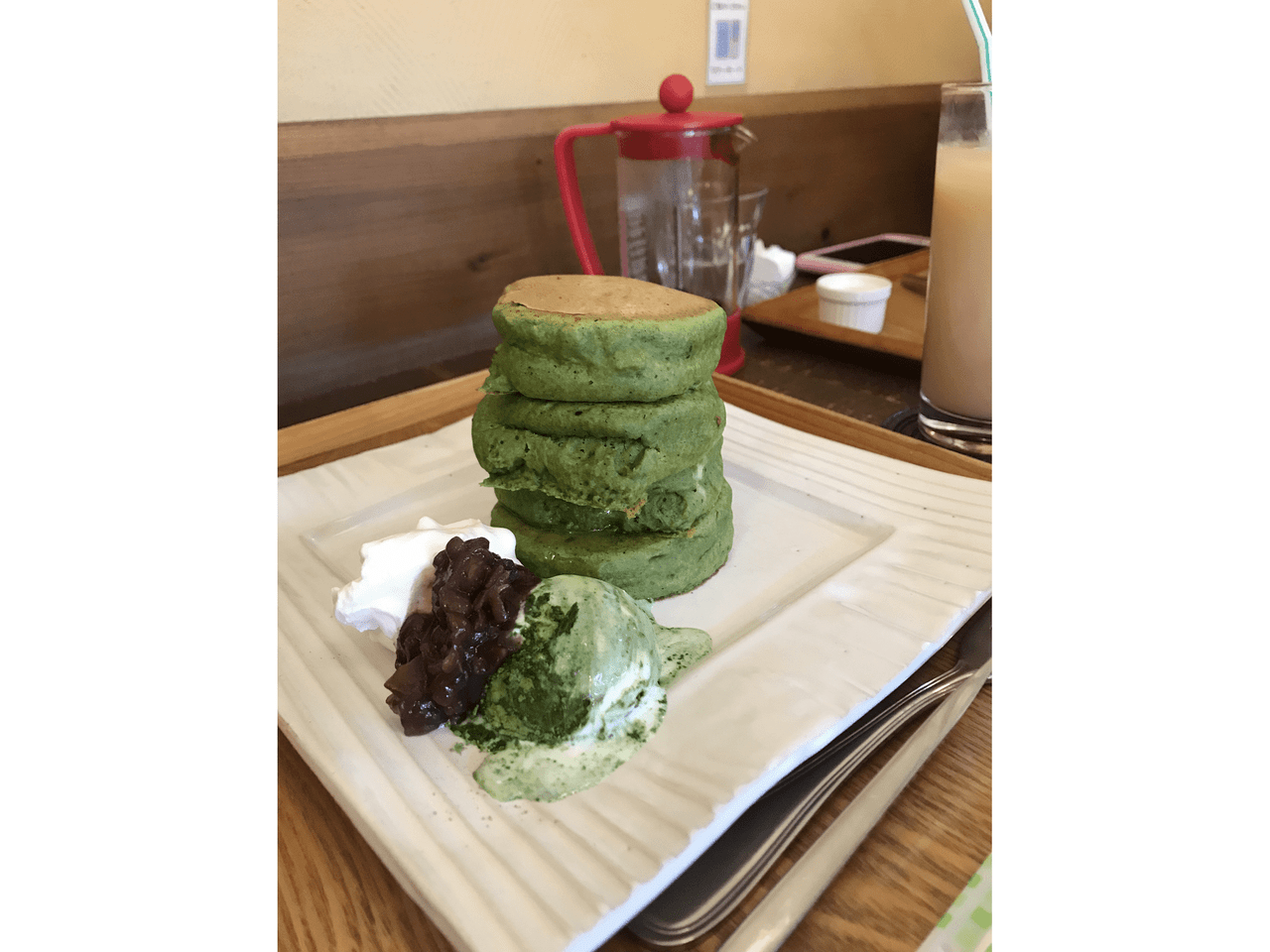 Macha flavor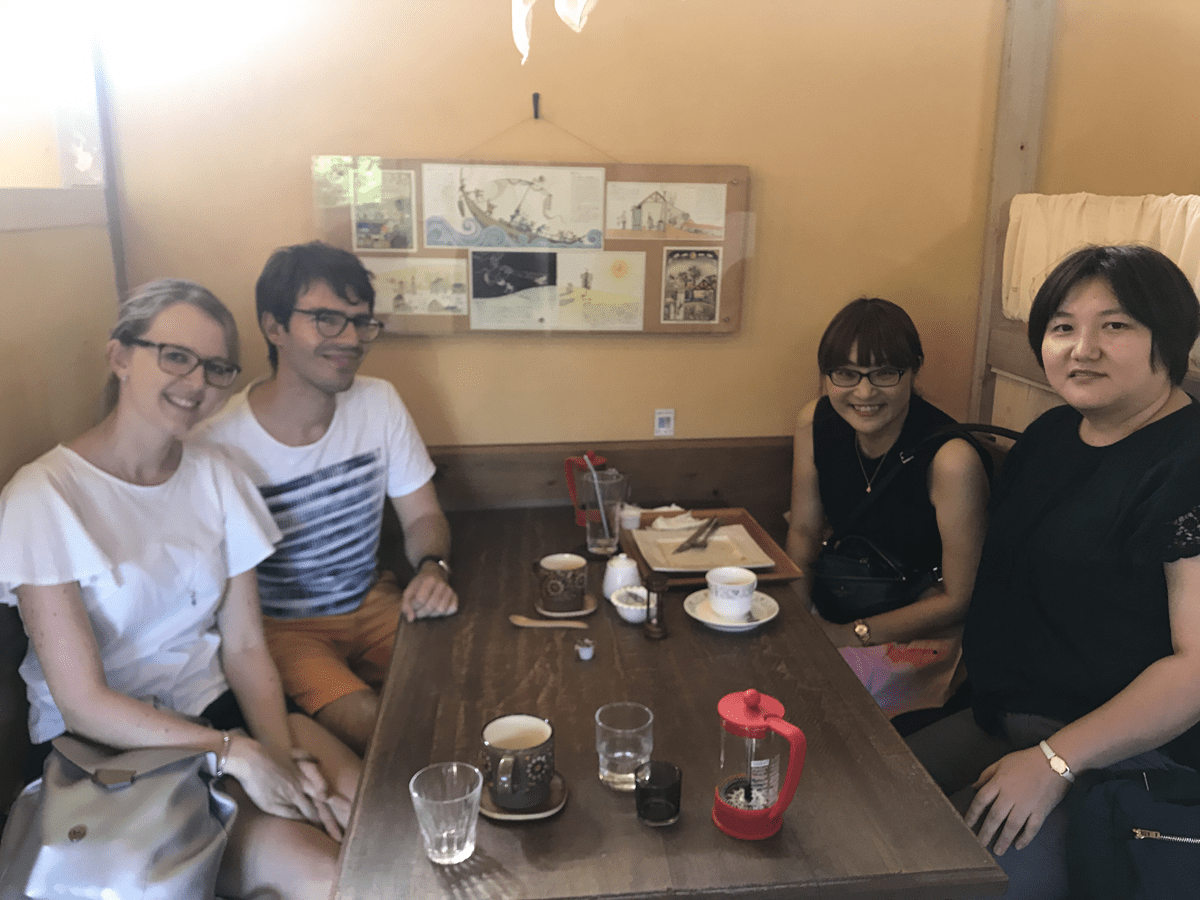 Happy after a good lunch and delicious pancakes
Afterwards, we went to the city center to go to the famous Toyama Prefectural Museum of Art and Design. The architectural design of this museum is unique - it is located near the Fugan Canal Kansui Park and due to its floor length windows, one has a perfect view of the park, the city and the mountains from here. Additionally, these windows ensure that it is very bright on every floor and make the visitors feel cozy and welcome.
A major part of the exhibitions is for free and you can just walk around and experience the different items. Next to permanent exhibitions you will also encounter special exhibitions with a focus on traditional Japanese art. The artifacts we saw were really special and often donated from skilled art collectors. It was a very interesting mix of drawings, pictures, furniture and other decorative items.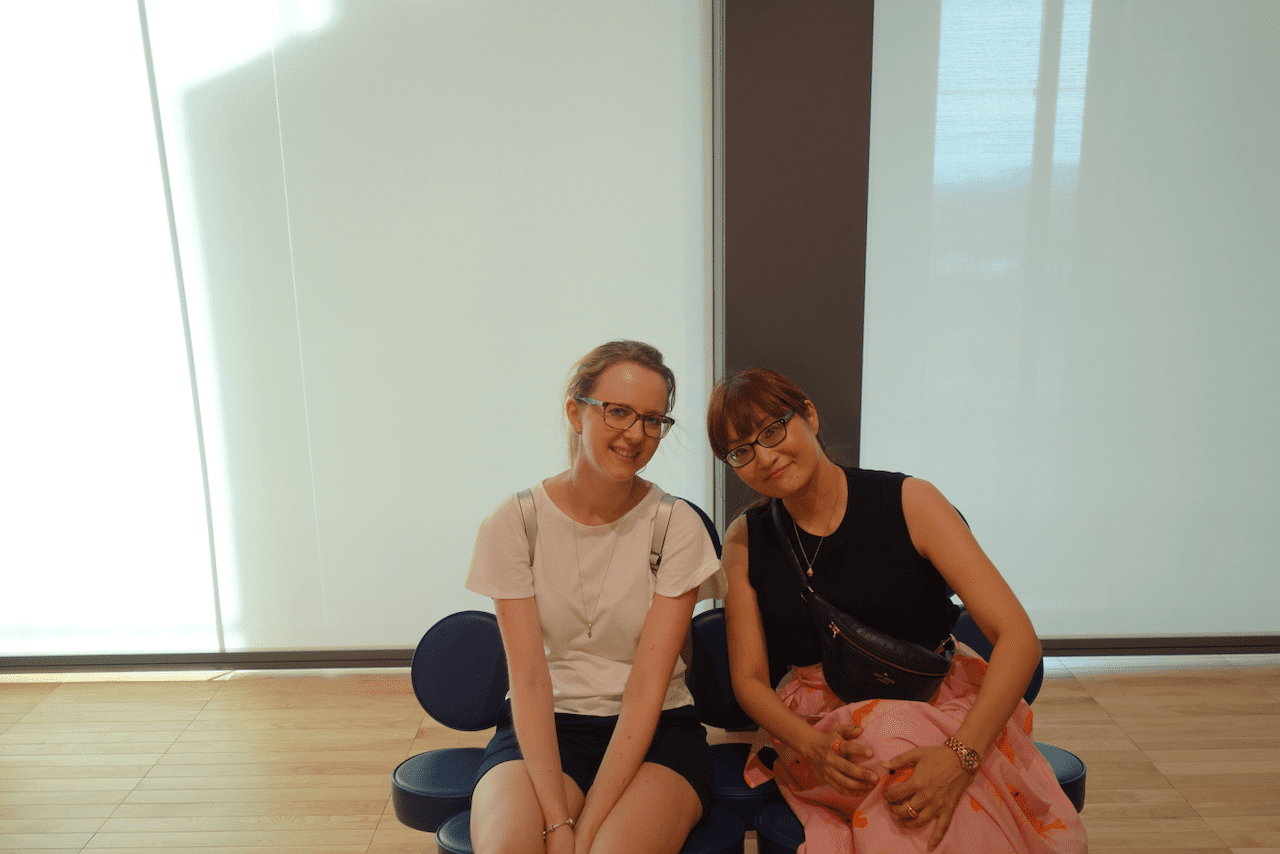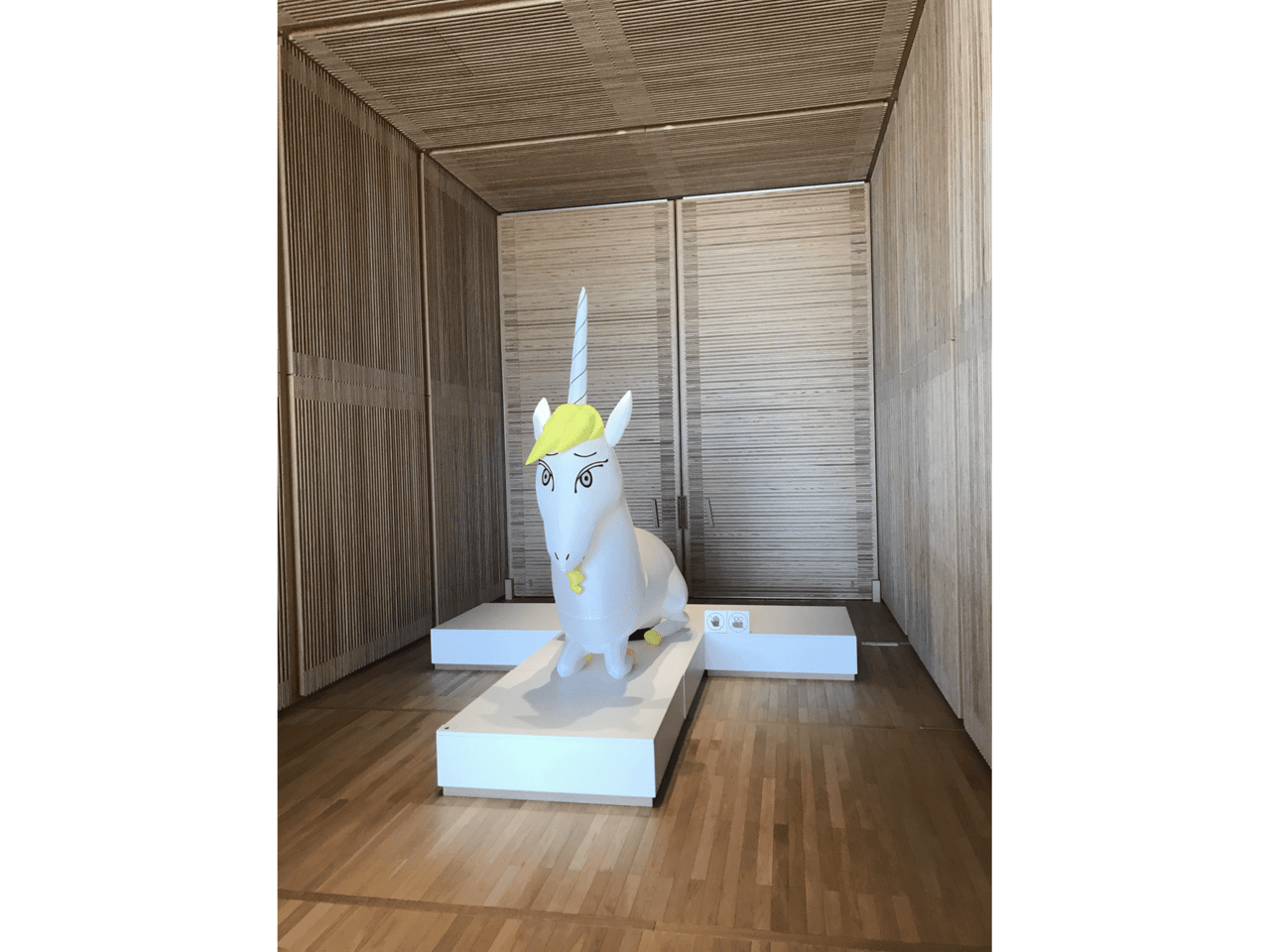 Interesting exhibits - this unicorn was moving in sync to a famous art cartoon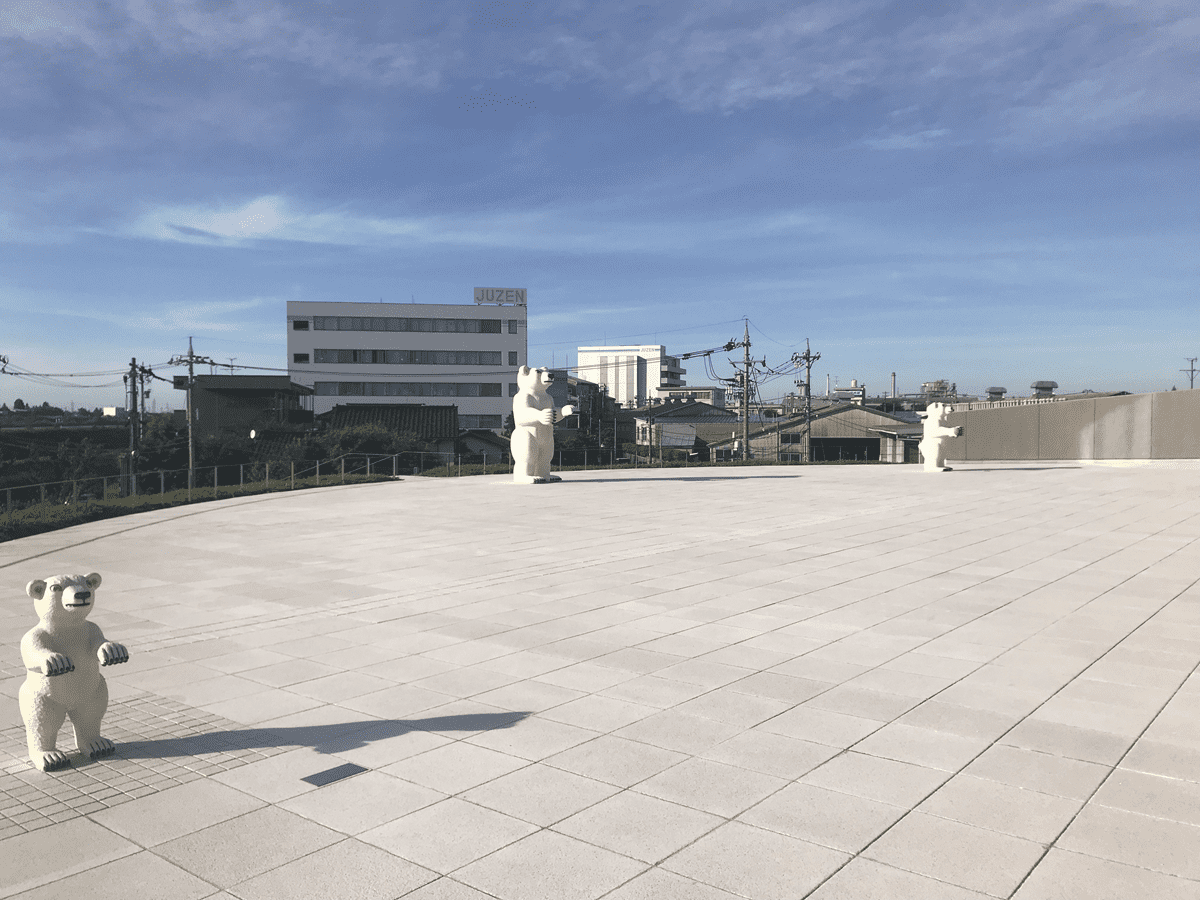 Outside exhibitions with different bear statues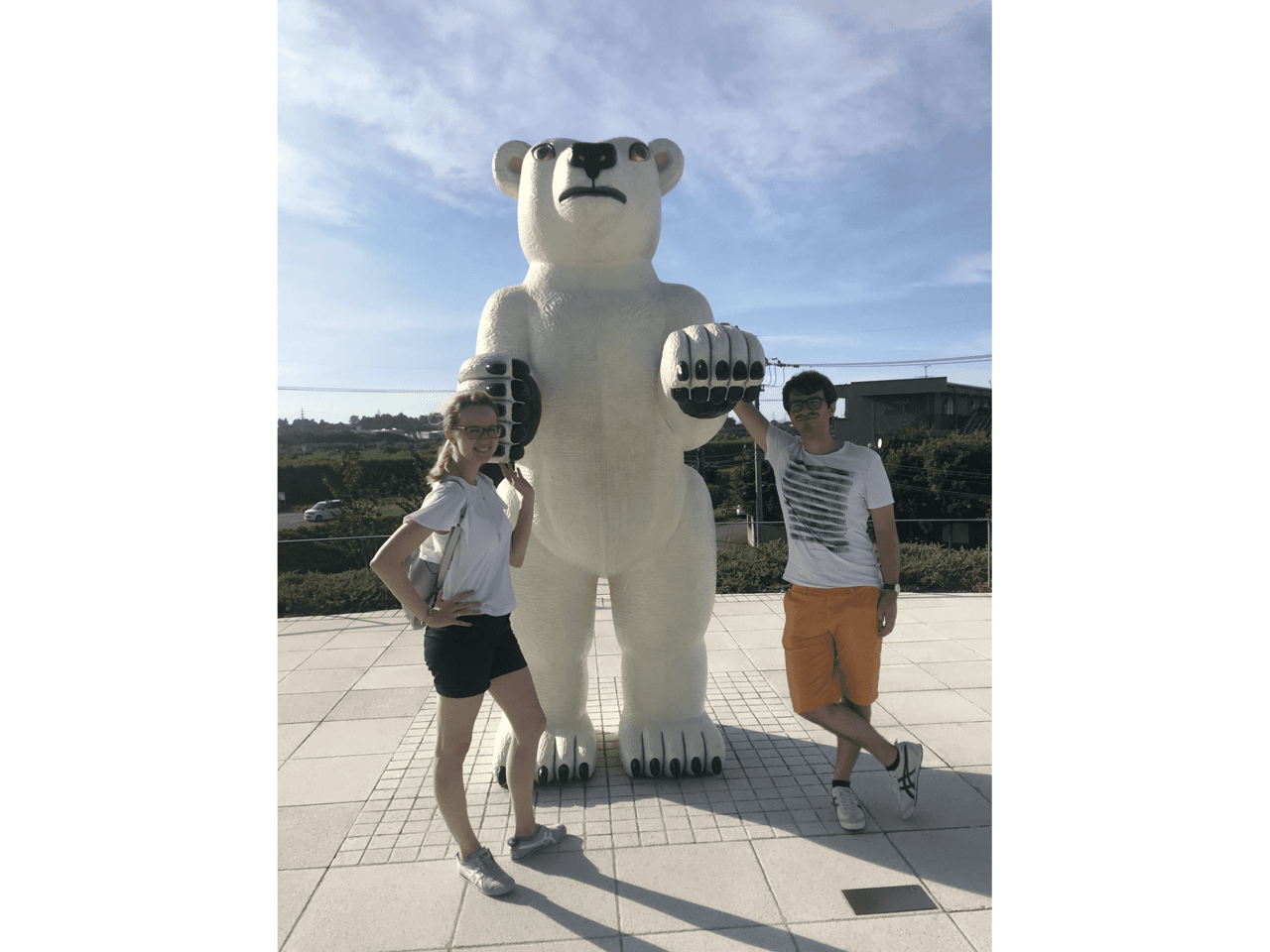 Having fun in the sun
The museum was quite interactive. As a visitor, you could do things like for example drawing you own 3D picture. This was great fun, you were filmed by a sensor and created the 3D design by walking around and waving with your hands. A cool idea! In general, there were a lot of active places especially for children, I haven't seen many museums that included the visitors in the exhibition like this one! If you ever go to Toyama, I strongly recommend you to go to this museum!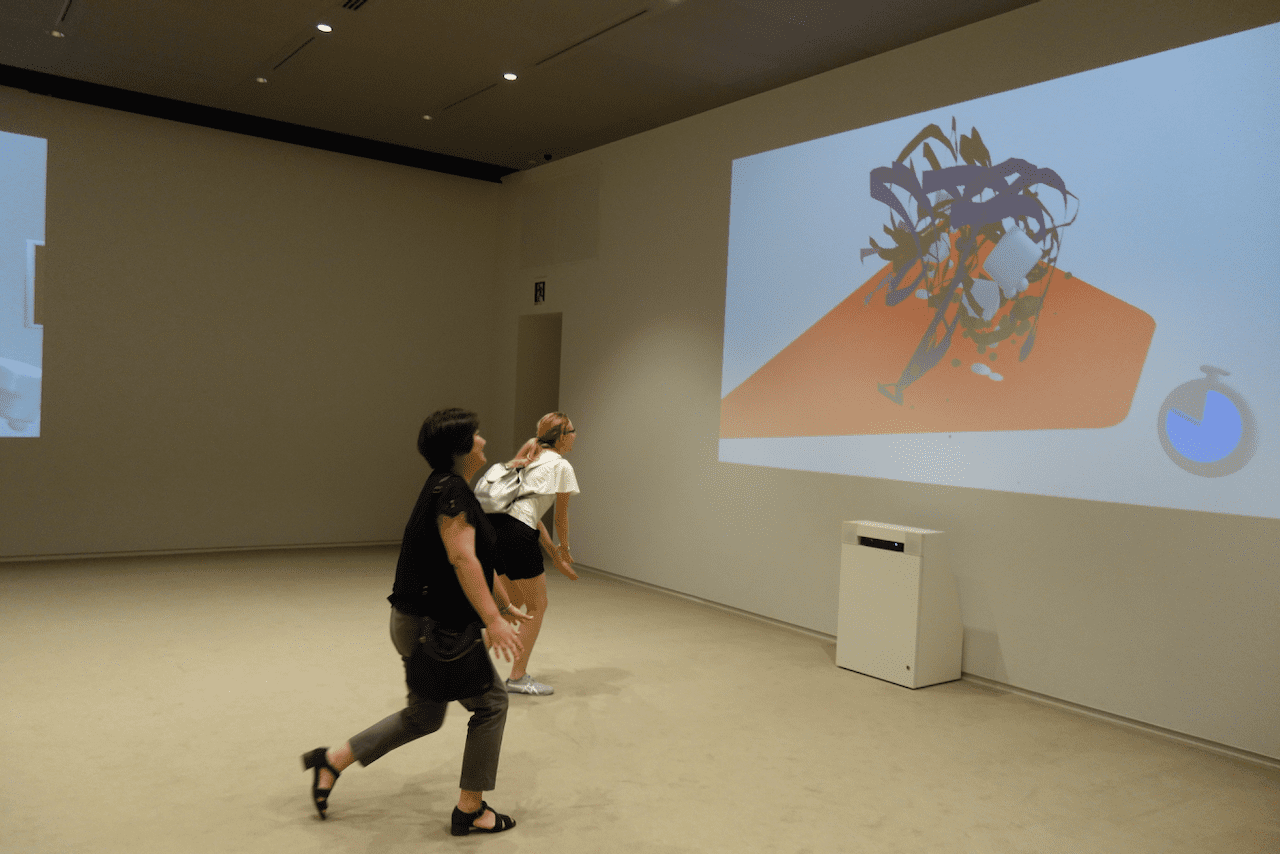 Rumi and I are creating a new masterpiece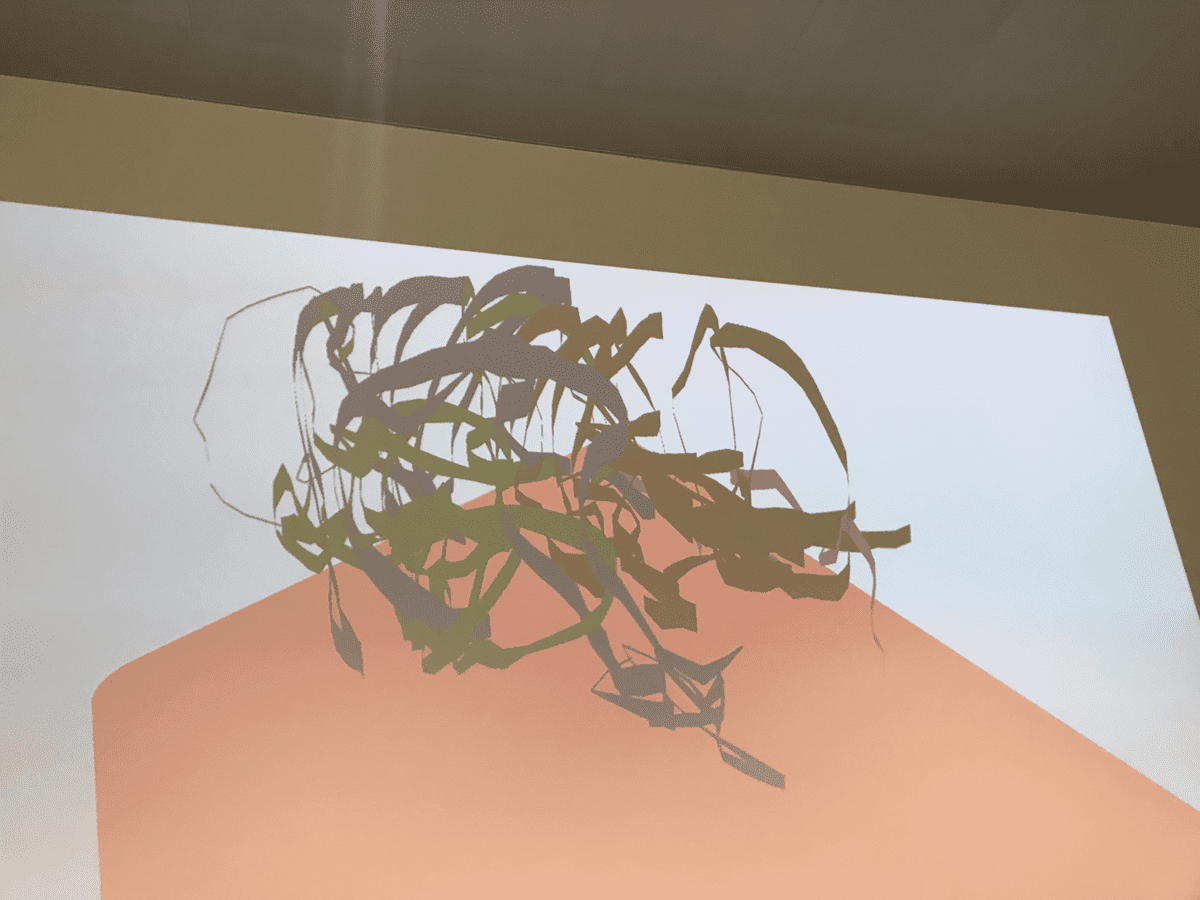 Voilà
However, the highlight of this museum (to me) is the beautiful and huge rooftop, where you not only had some interesting art exhibits that was integrated in a playground for children but also a stunning and spectacular view of the mountains. Especially on that day, as it was sunny and very bright, you could see the mountains very clearly. It was perfect!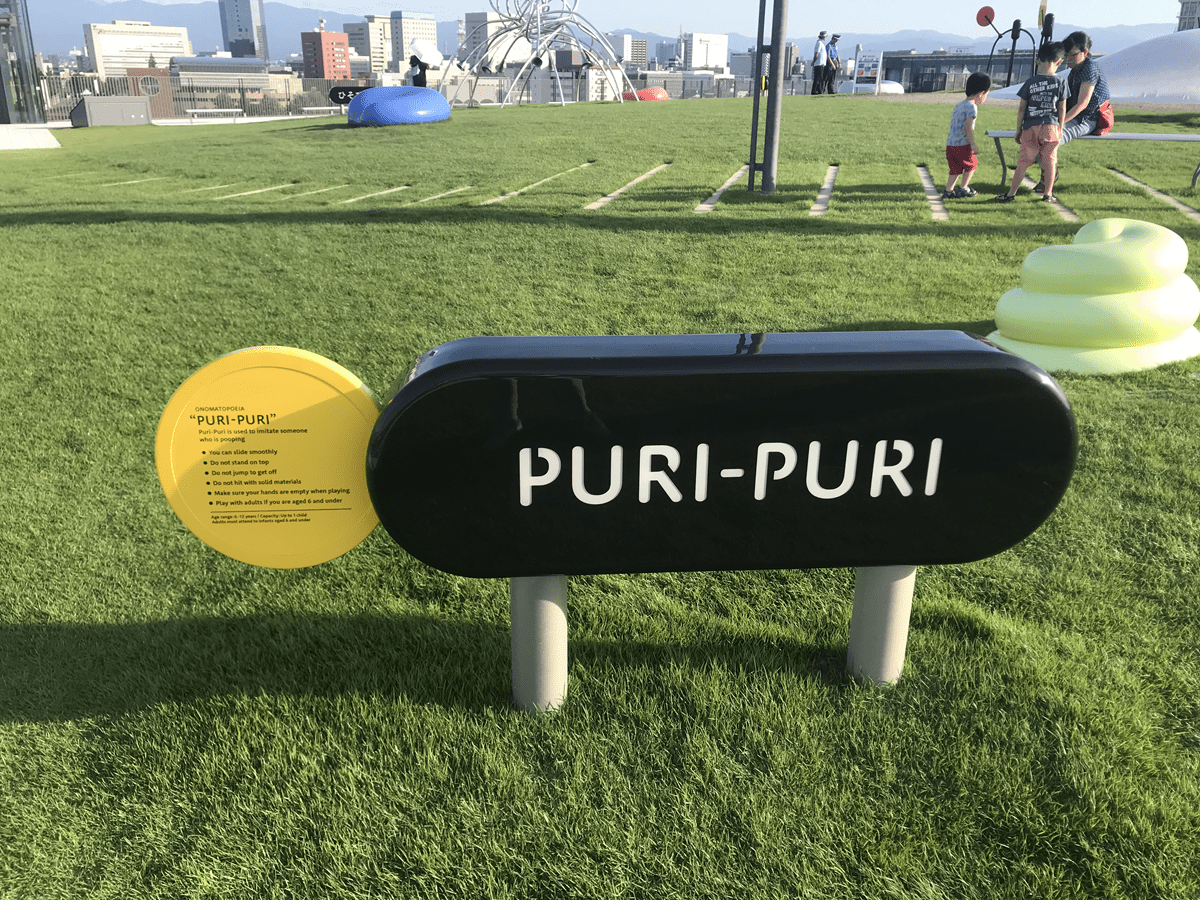 Statues of poo as playground decoration - very interesting…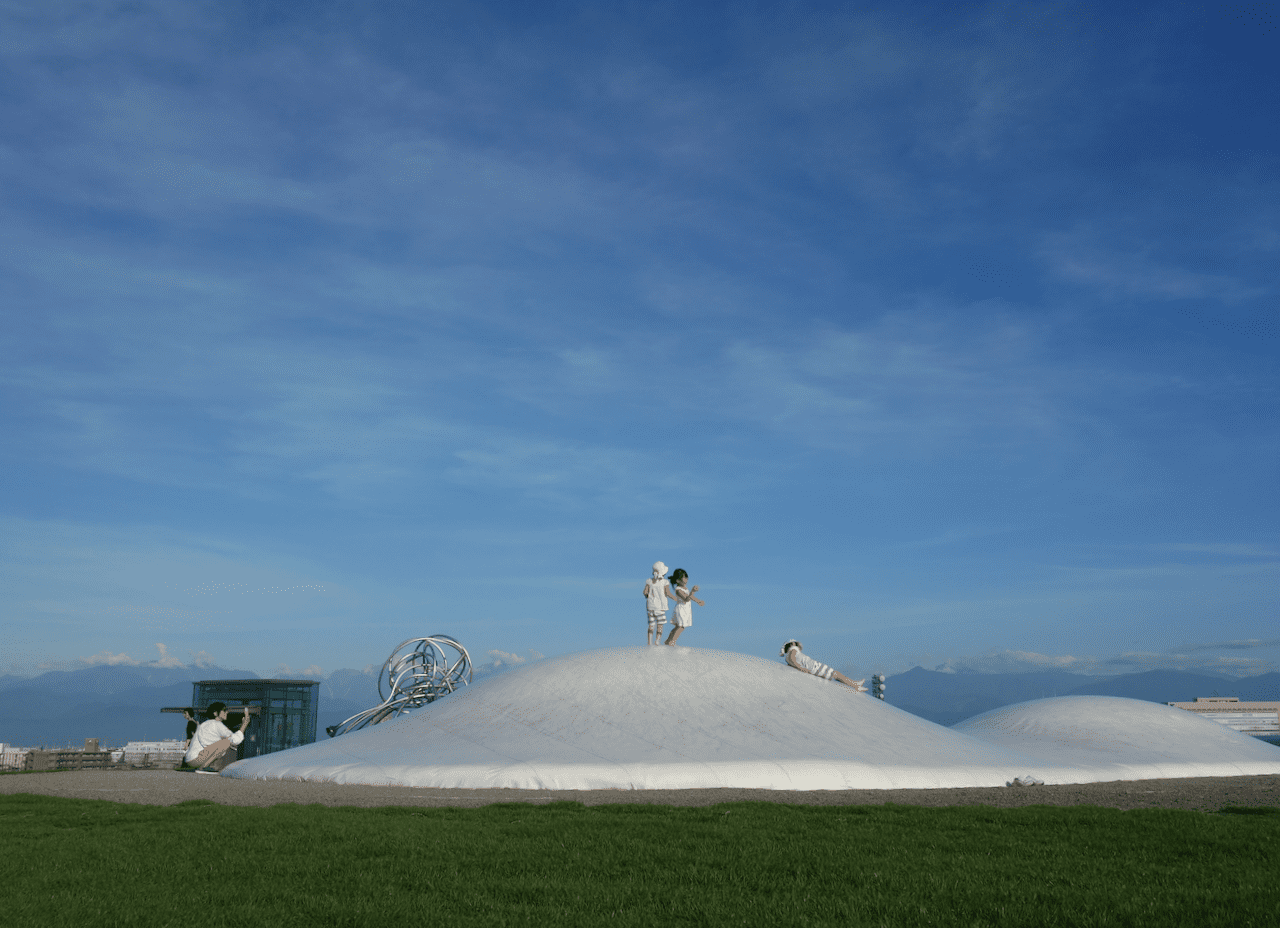 Playground action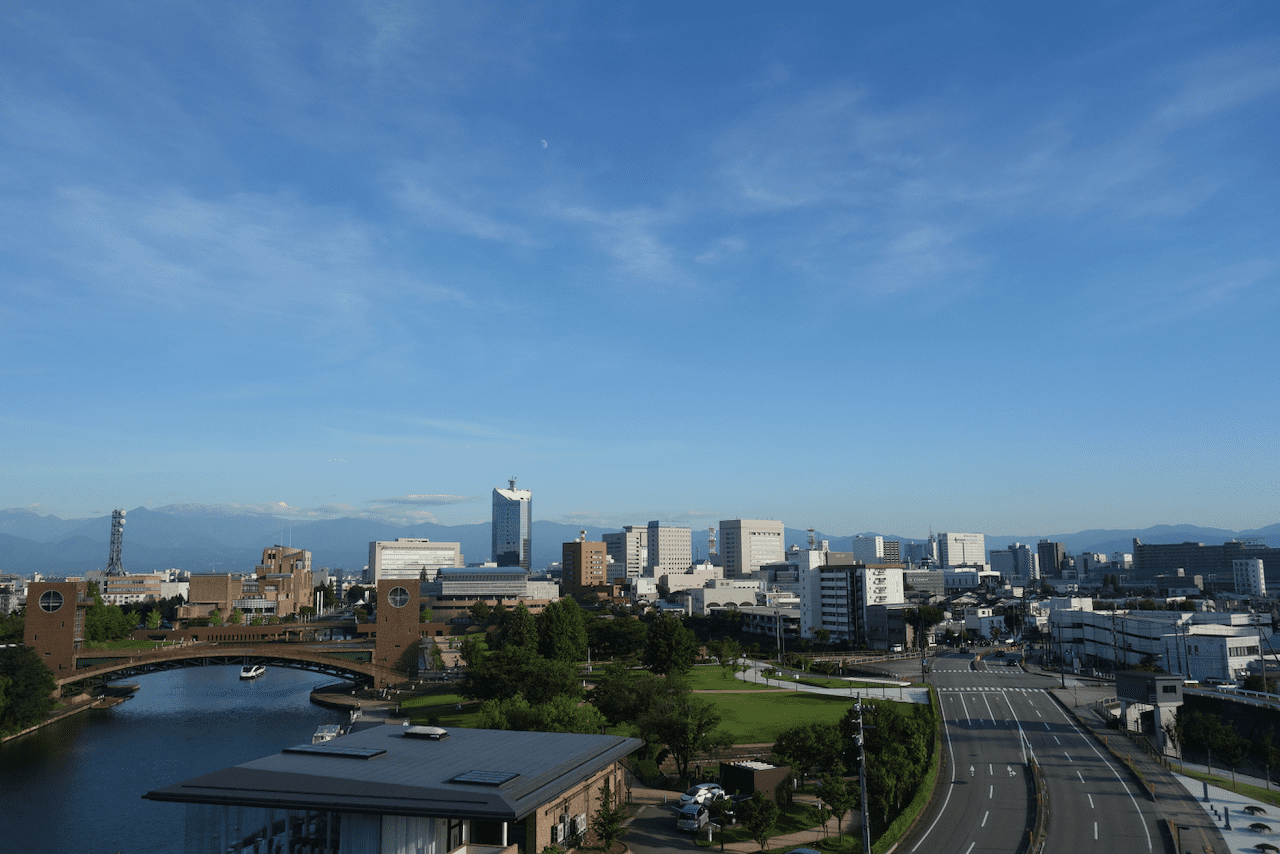 Stunning view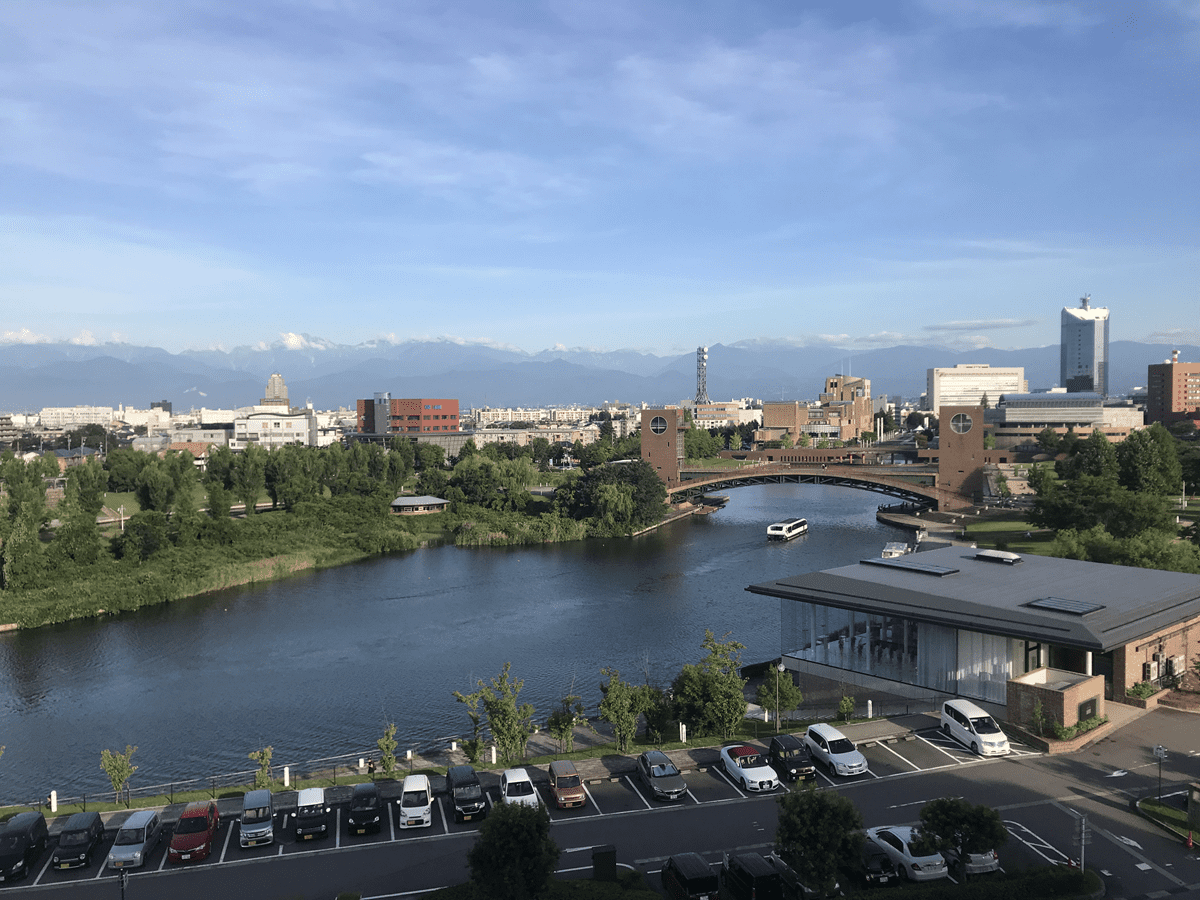 We relaxed a little on this rooftop, testing out some interesting looking hammocks (not very comfy as I was lying on the floor. So either I am too heavy or the hammock didn't work right…) and discussing the next steps of our day.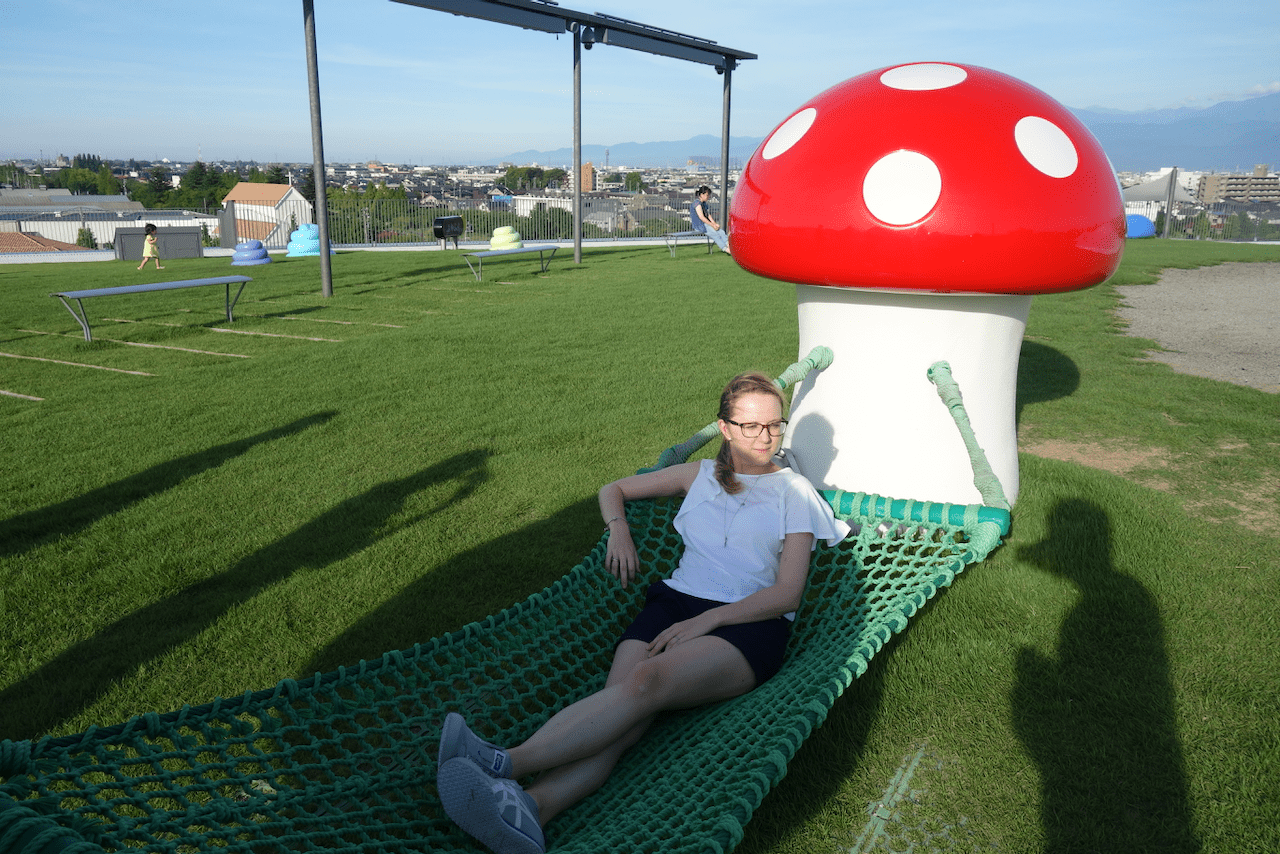 Hammock experience
After a short stop in the museum shop we went to the Kansui Park to get coffee at Japans most beautiful Starbucks. And this is not a cheesy marketing slogan, the Starbucks is indeed so nice! It's located next to the water and has a cozy terrace where you can sit and enjoy the atmosphere. It is also very dog friendly, we saw a lot of dog owners bringing their pet along and relaxing on the outdoor space.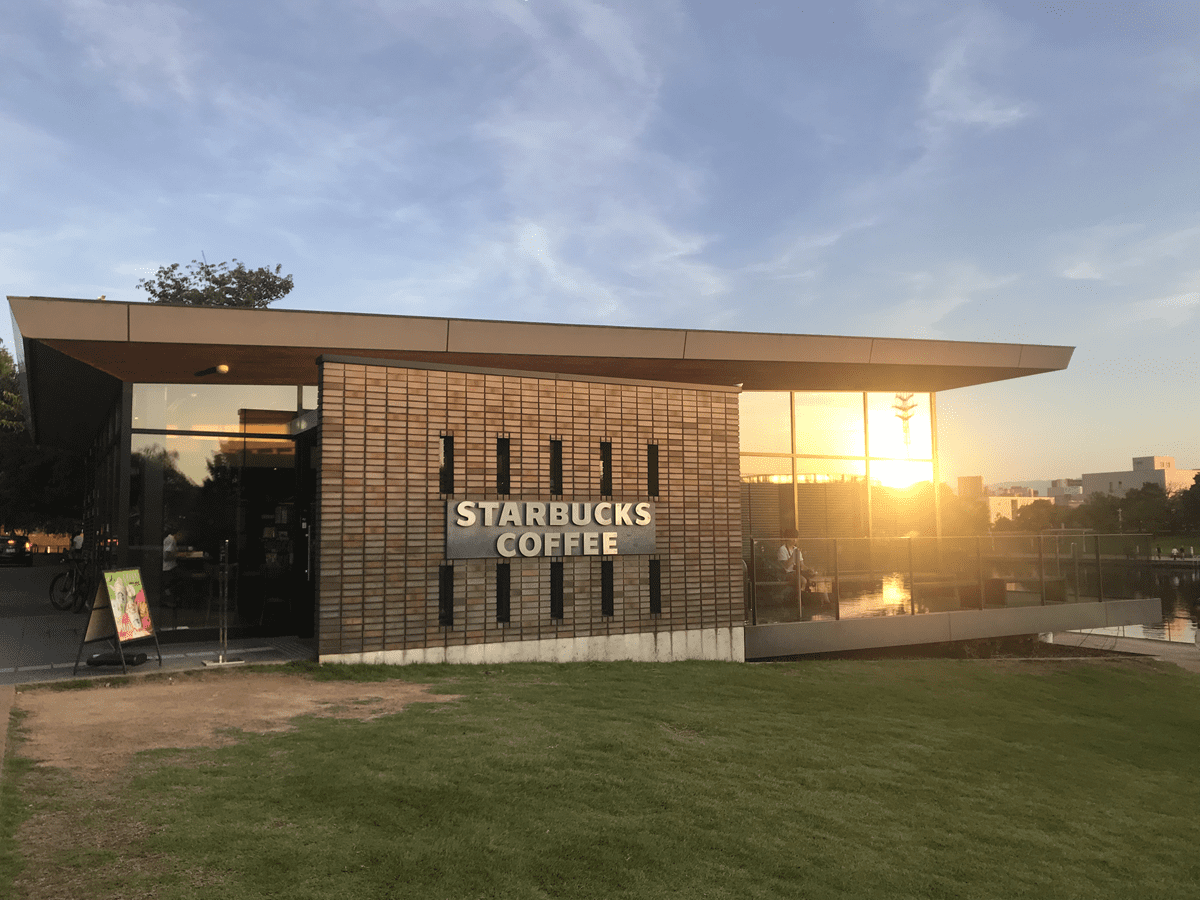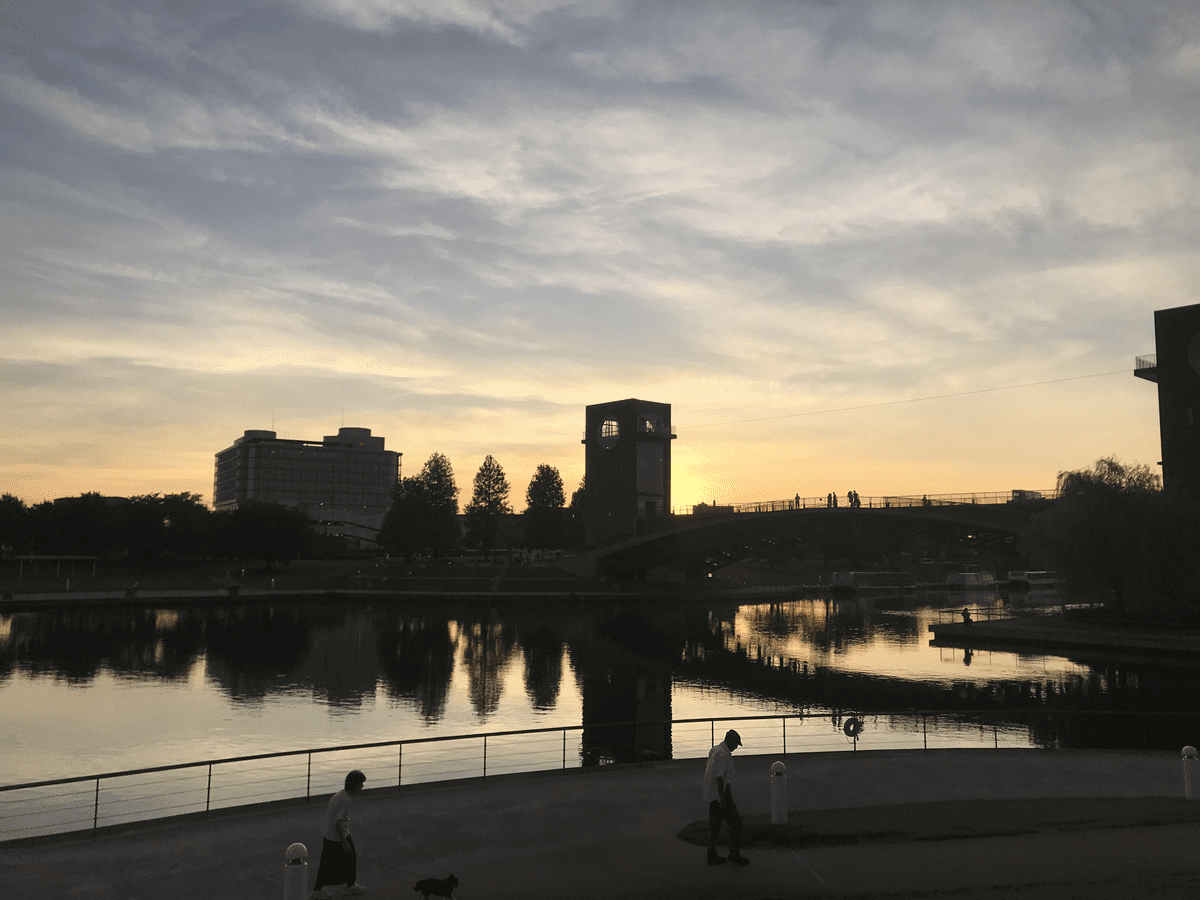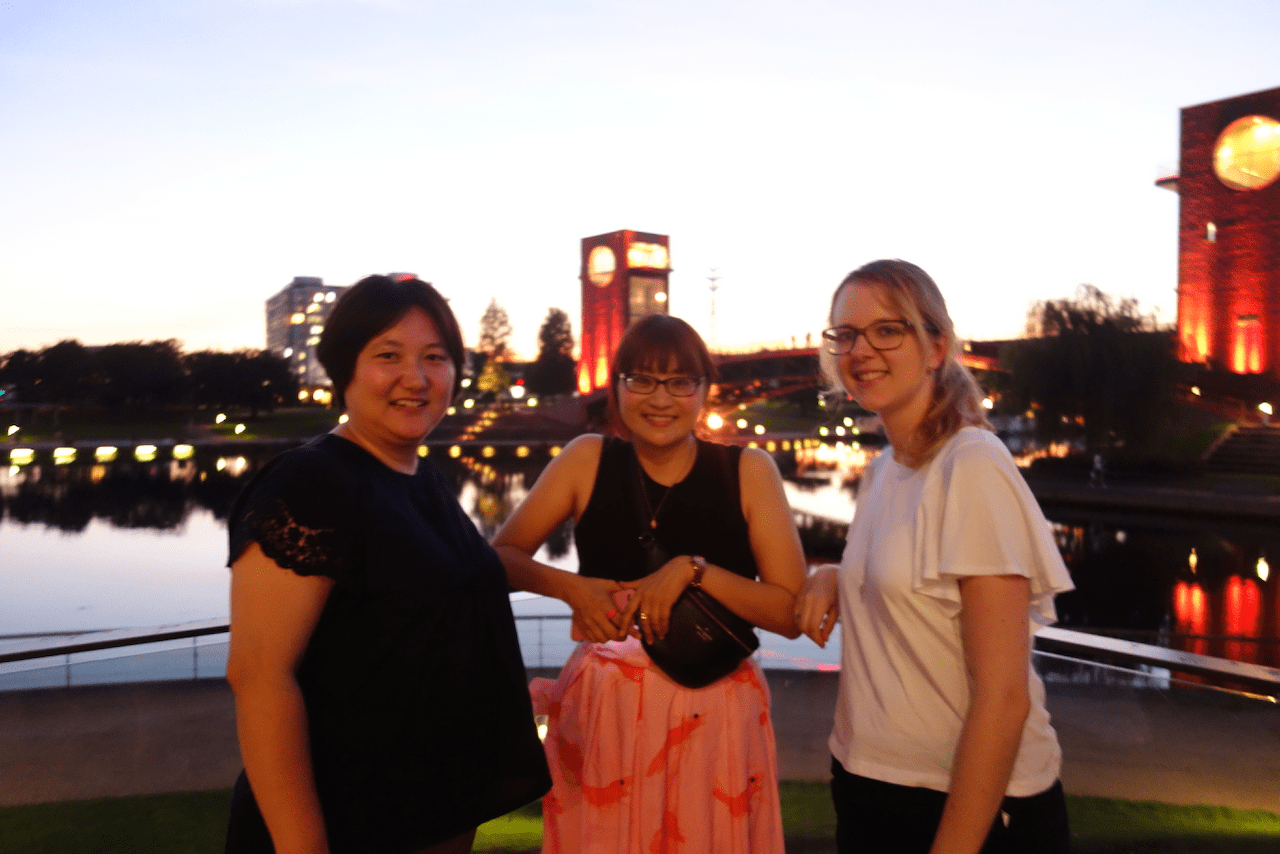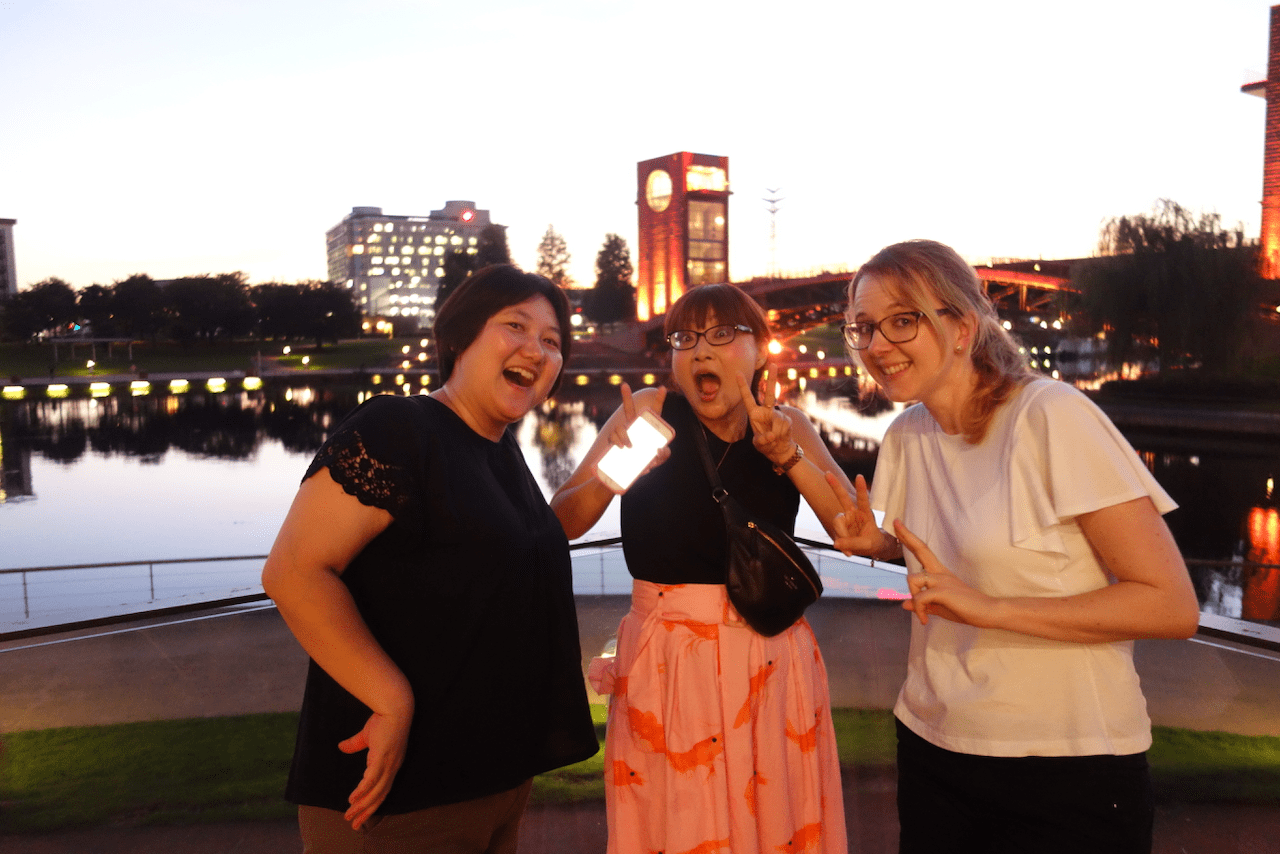 From there, we watched a spectacular sunset - the colors of the sky were so beautiful, as well as the numerous lights of the park. All while listening to cozy Jazz music played in the Starbucks. A great way to end a fantastic day!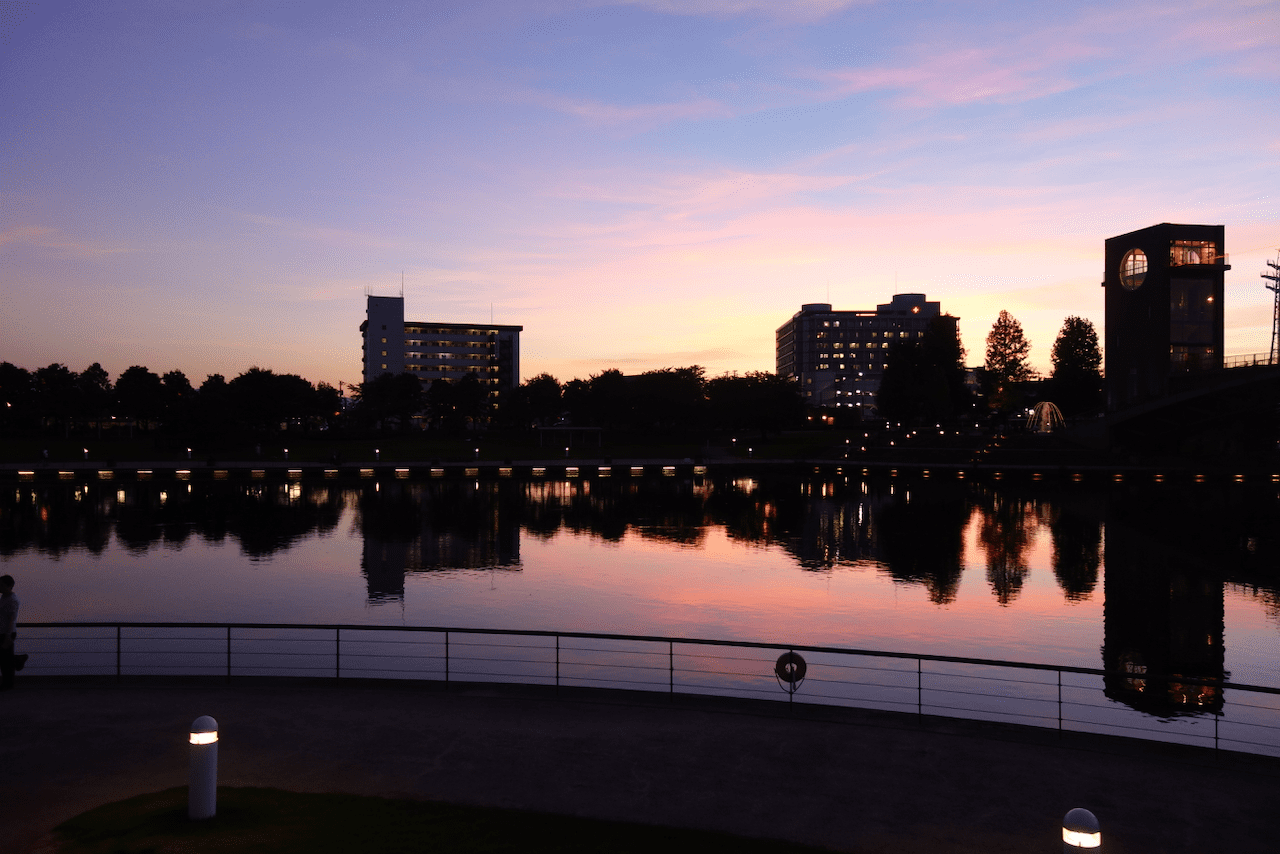 So beautiful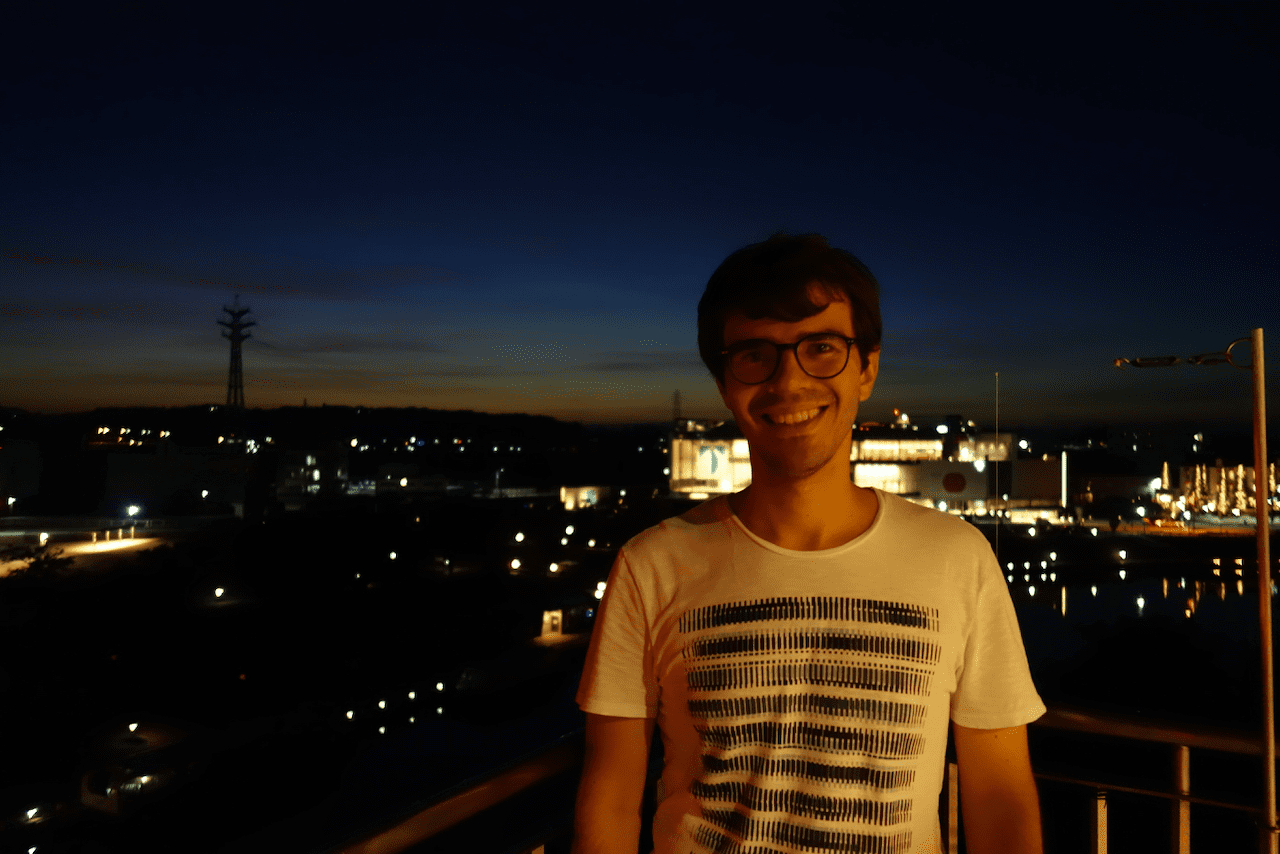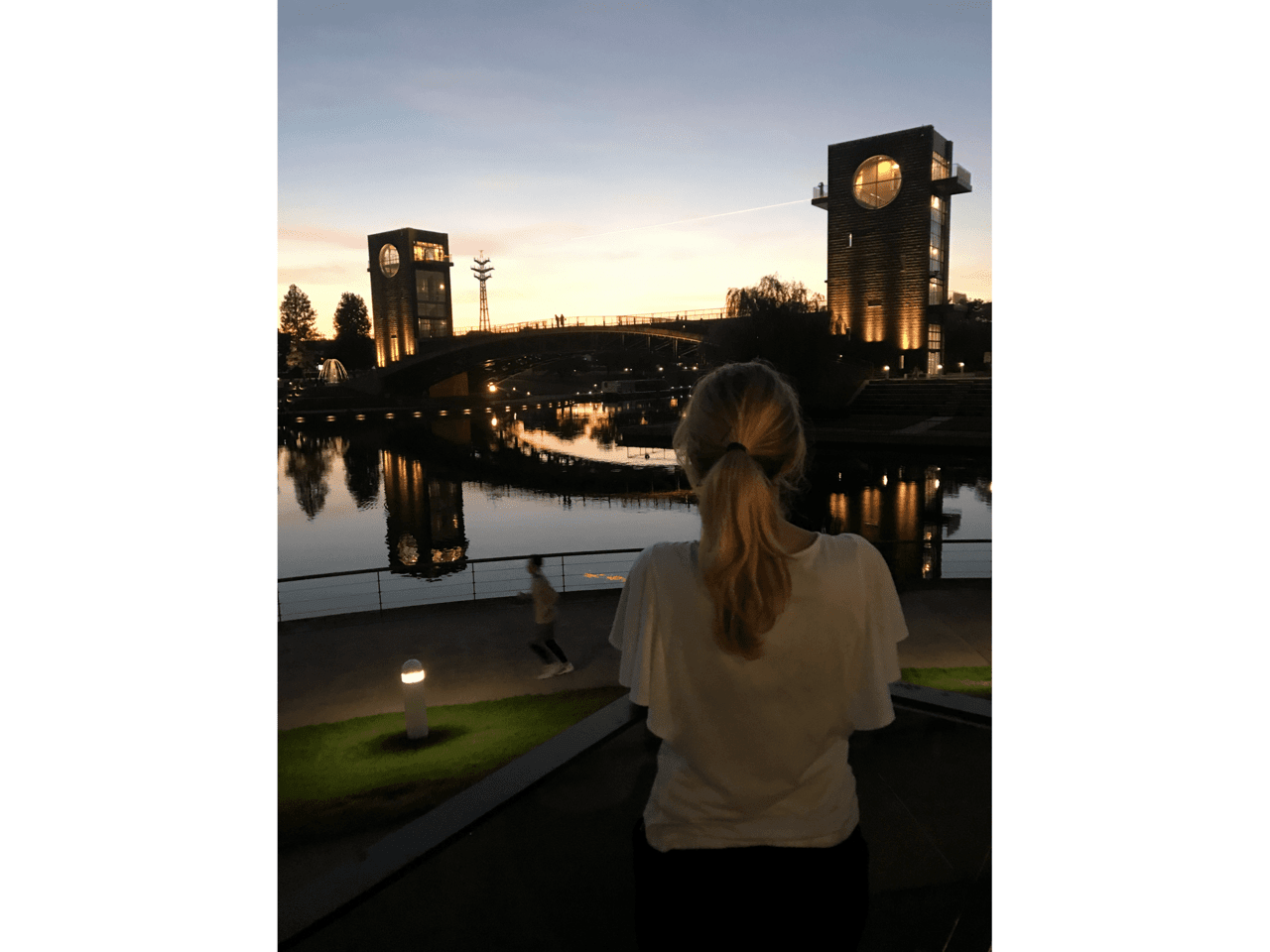 Afterwards, we had some dinner next to our train station and already made some new plans for the next meeting - the Kanazawa Jazz Festival would be starting soon and we planned to go there together. Happy but very tired from the hot day we went home by train and arrived safely in Kanazawa. The public transport still amazes me. Everything is on time, every train is clean and all the people behave so correctly and nice. Traveling around is so relaxing in Japan.
So, we had a lot of fun in Toyama and we will definitely come back! In the meantime, stay tuned for the next adventures to come: Jazz music, birthday celebrations and new travel plans!