Hi everyone, as you have maybe heard in the news, Japan faces some serious natural disasters at the moment. Sadly, this is not only the effect of the yearly rainy season but also of the ongoing climate change. Those areas are usually all prepared for heavy rain and flooding but the intensity of this disaster was unforeseen and is causing a lot of damage.
So far, we are both fine and safe, but the weather in Ishikawa has also caused worries over the last days and the rainy season is not over yet. Everyday we receive new weather warnings (heavy rain and sediment disaster warning) and have to check the news if the situation will remain stable or not. Unfortunately, this condition seems to remain for at least another week as the weather systems causing the extreme rain are not moving away as they are supposed to do at this time of the year.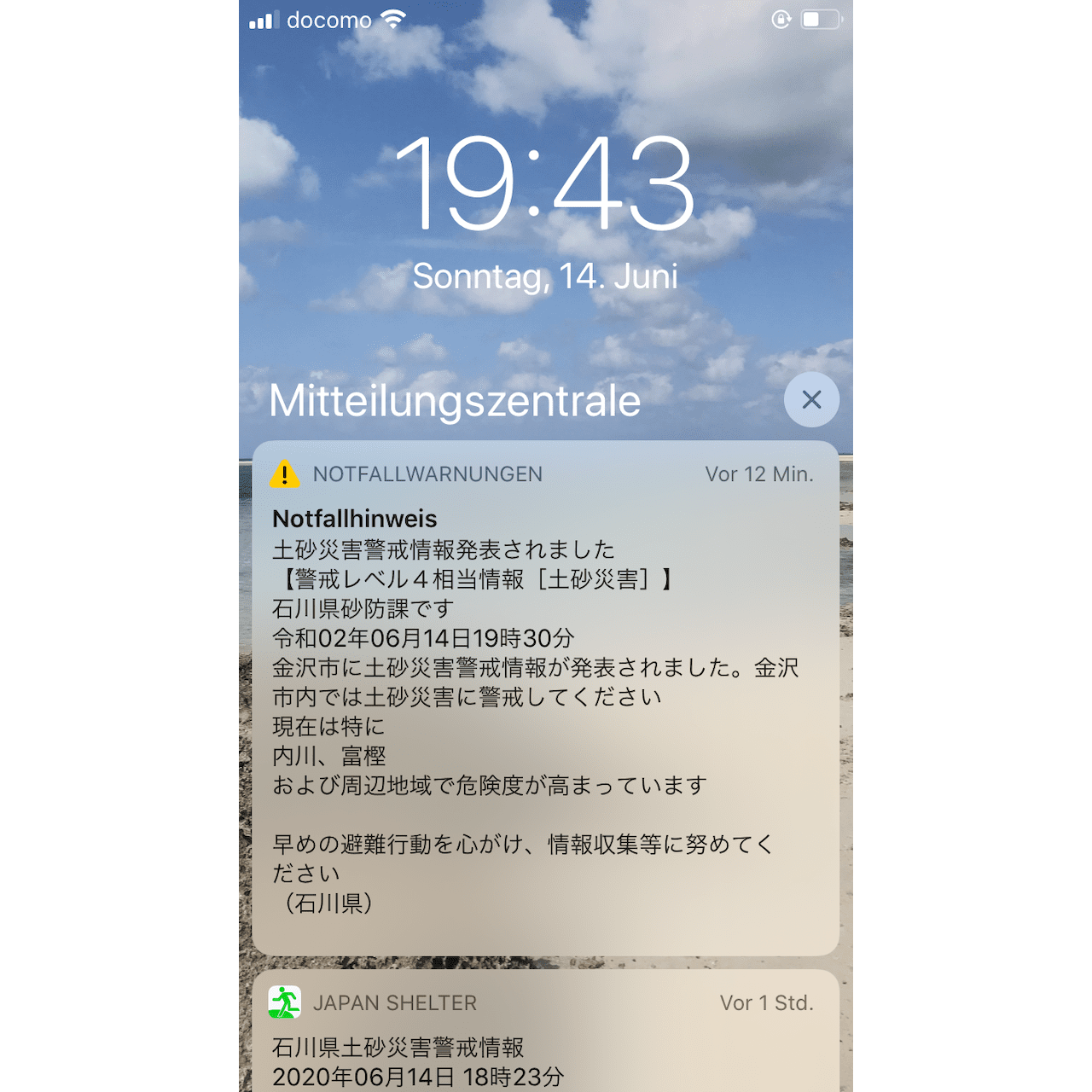 That's how an official warning looks like on my mobile phone
About rainy season
Rainy season or Tsuyu as it is called in Japanese lasts usually for about six weeks between June and July. This year, the season has started around June 11 and since then, we are constantly facing crazy rain and humidity. However, it doesn't mean that it rains every day - in fact, there were some days where we didn't experience any rain and it was very sunny. For example, on such a day we went to Takaoka (see the post here and it was no problem at all.
But if the rain comes, it is surprisingly heavy and can be dangerous as a huge amount of water comes down from the sky within minutes! There were several days in the past weeks where we couldn't go outside due to the extreme rain and where several warnings were issued by the government to stay inside and be careful. Luckily, we were always at home when those days came and didn't have to travel around or go outside.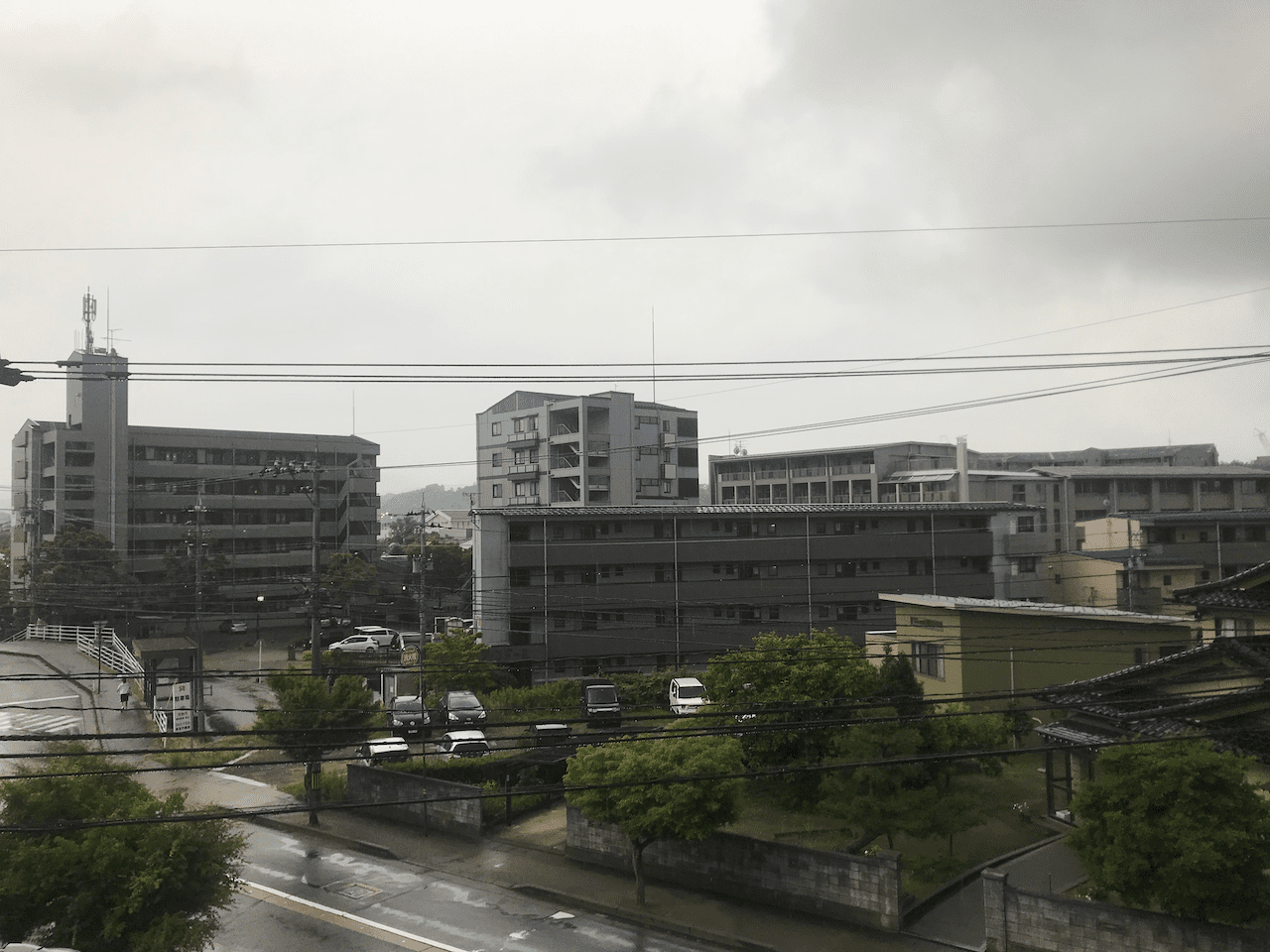 Typical weather outside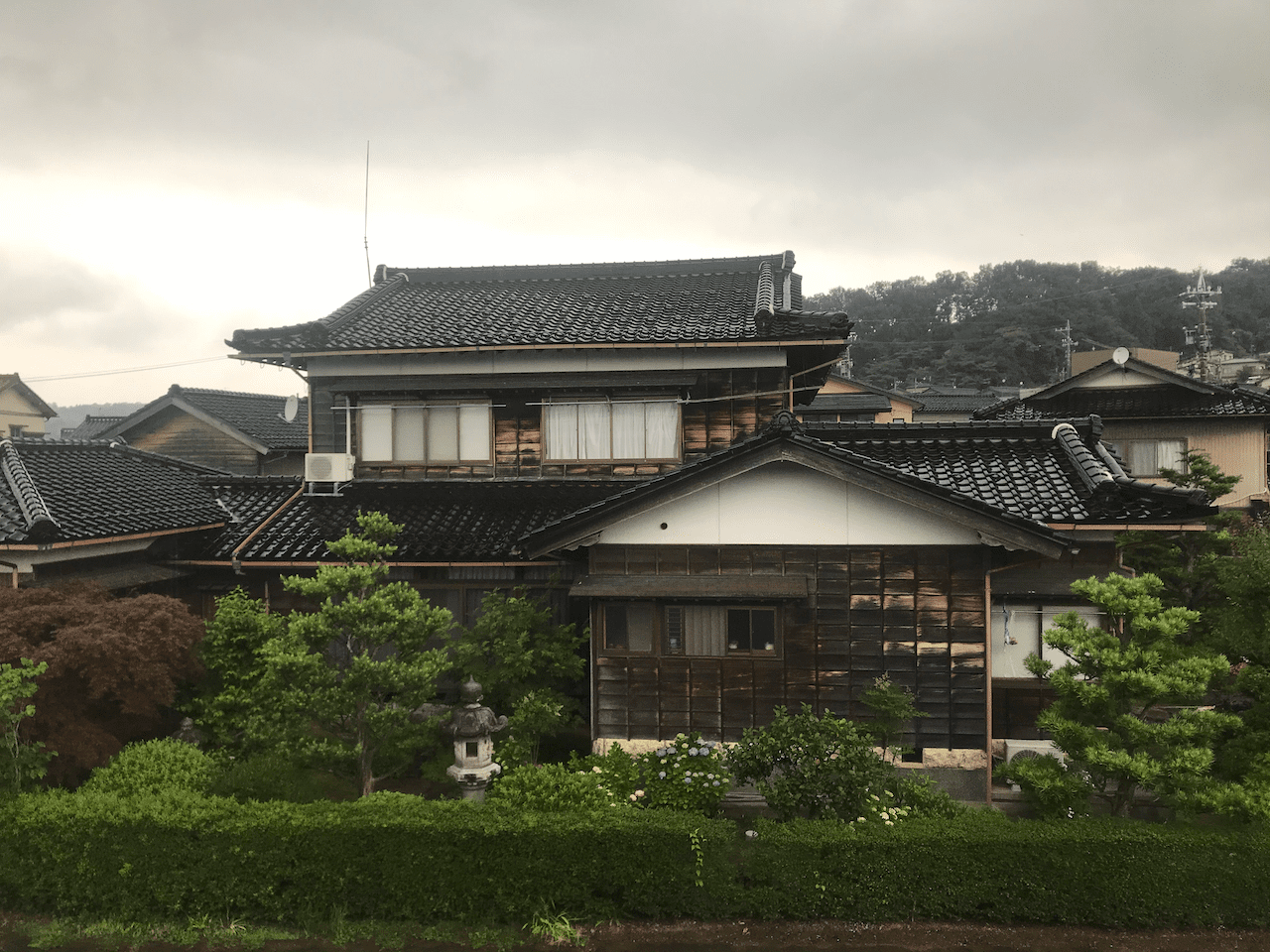 But sometimes, when the weather seems nice and peaceful, a short rain shower can happen and will soak you through within seconds, even if you have an umbrella (which is often useless at that point because the rain comes from all sides). There can be a lot of water on the streets so many people wear their rain boots from winter time to be prepared. I understand why they do it - I had to change completely after going grocery shopping and being surprised by such a sudden downpour and there was a lot of water even in my shoes!
On those "okay" days, we still try to go out when we have time and enjoy some walks around the city. We also visited the DT Suzuki museum on such a day and enjoyed the Zen garden - every time I come to visit, the atmosphere is so different! By the way - I published a new article about some small museums in Kanazawa here, so check it out to find out more about cultural Kanazawa!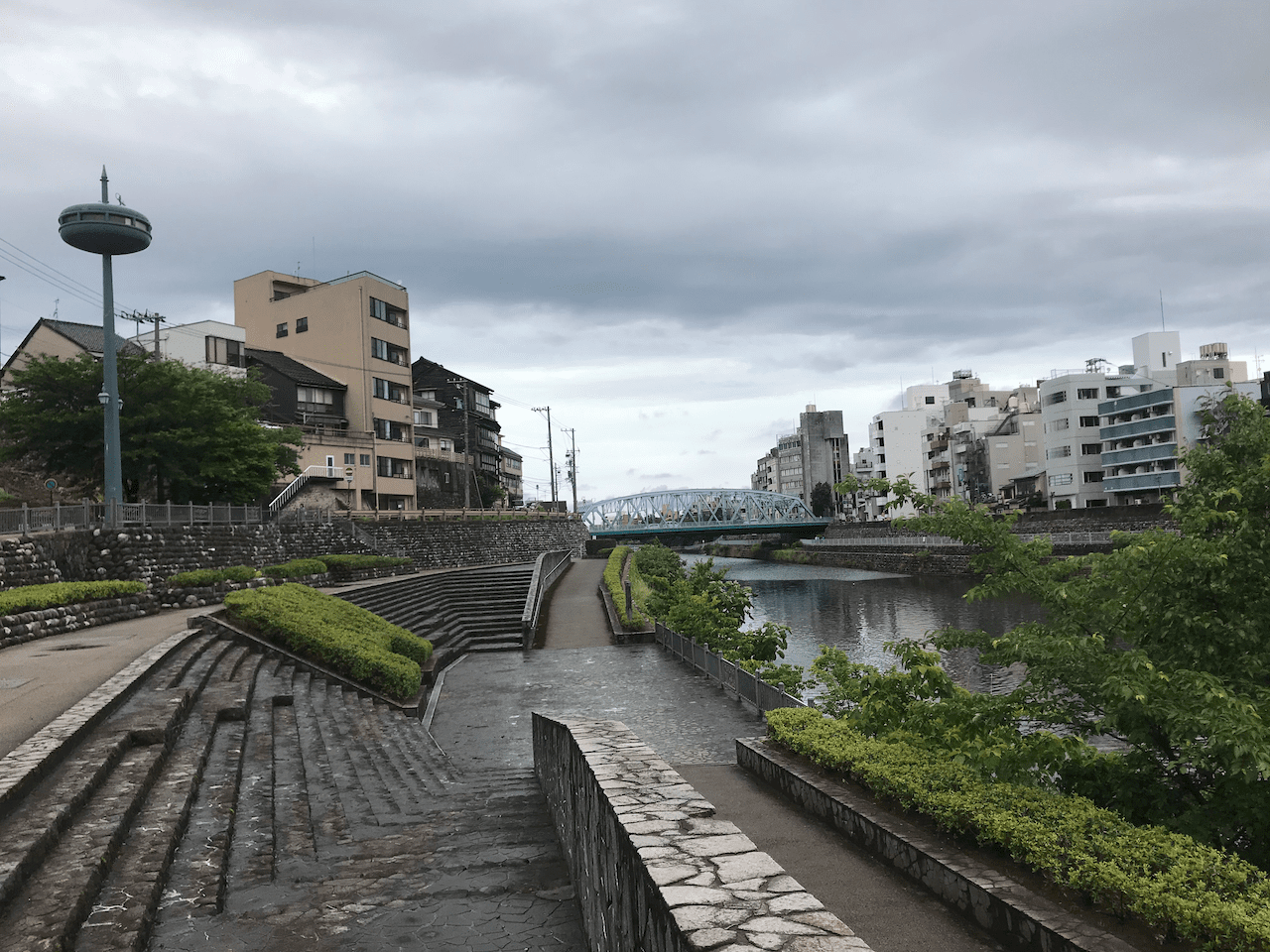 Here, you can see the Saigawa on a typical gloomy day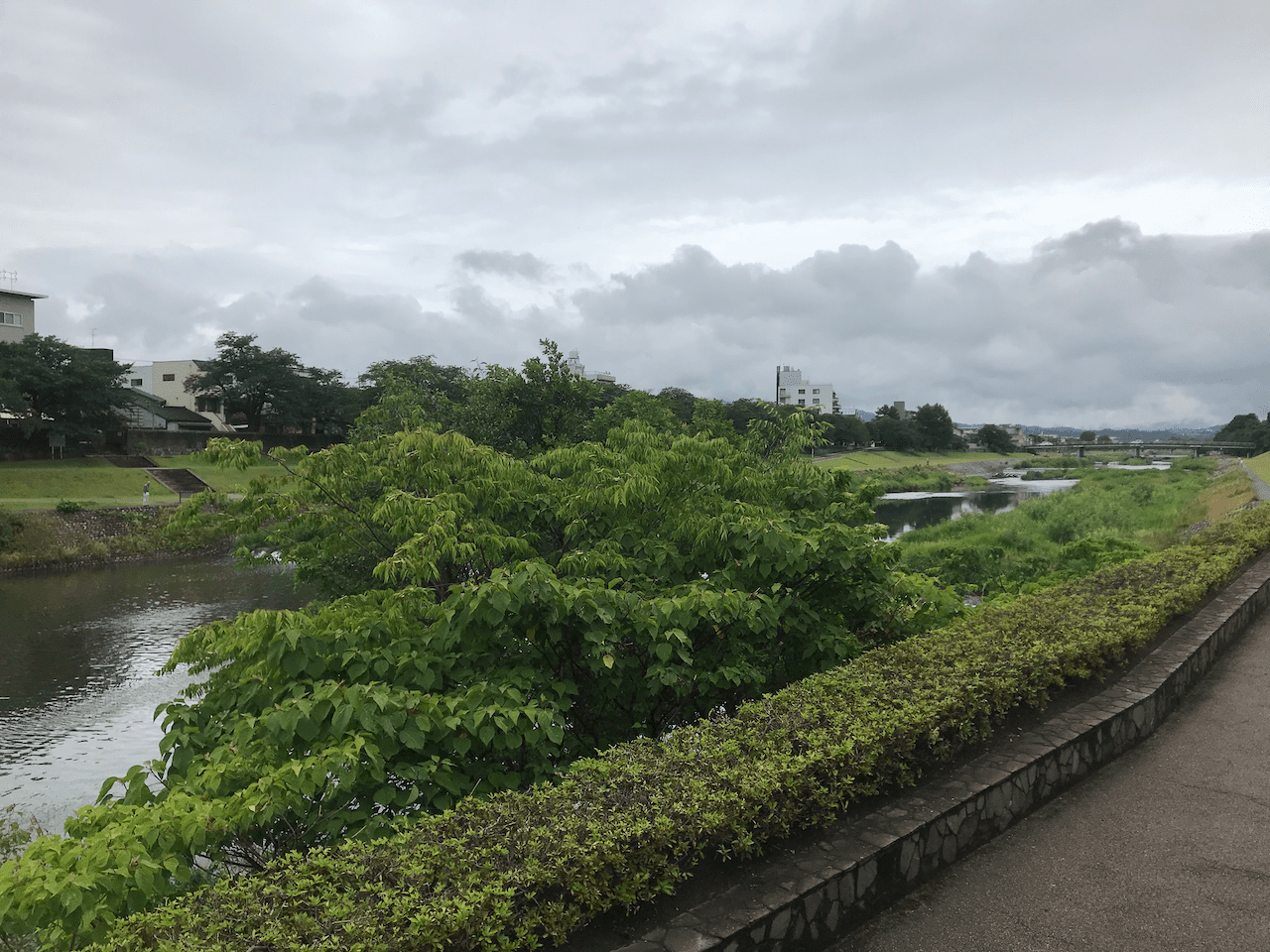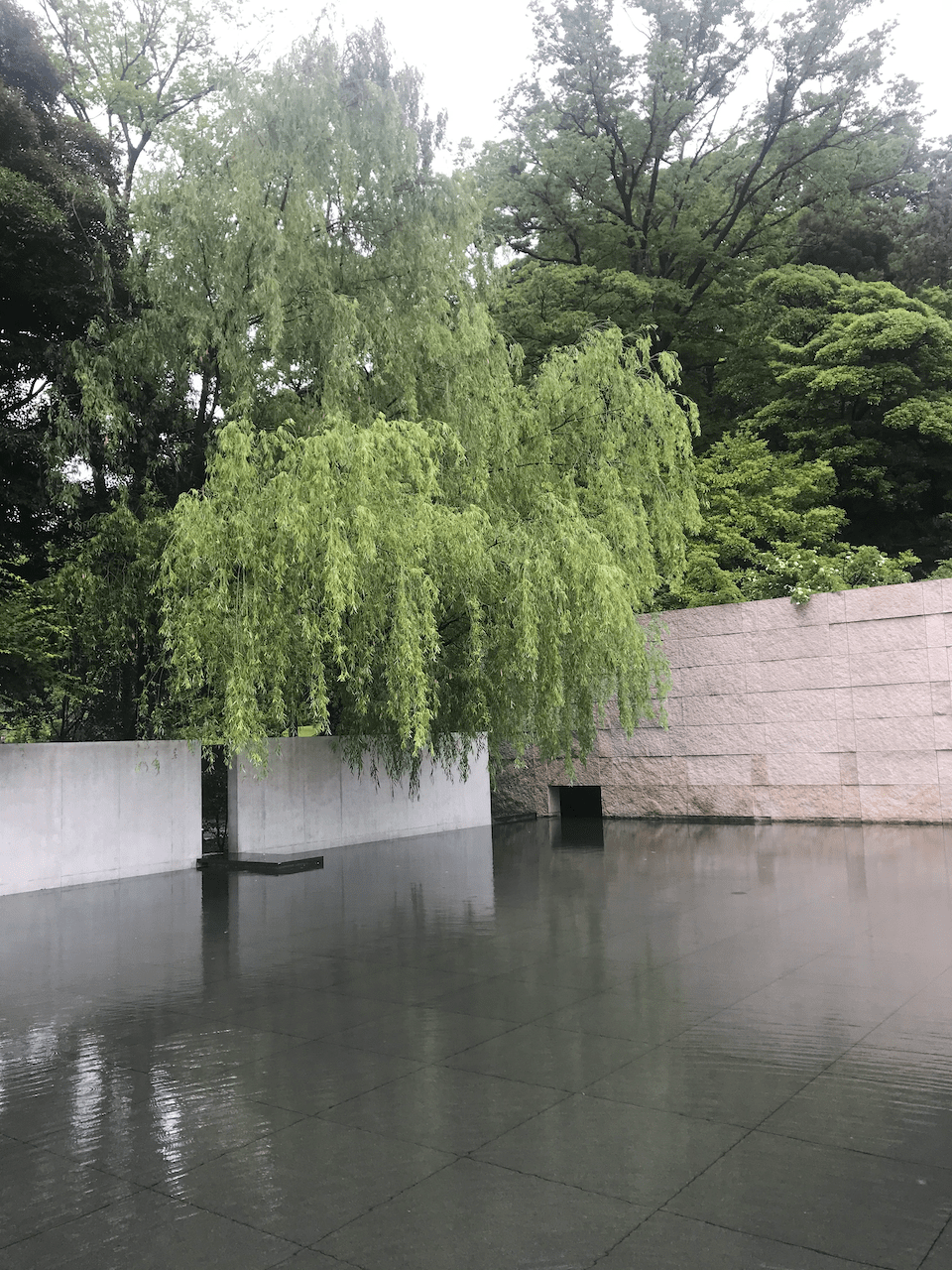 a special atmosphere during rainy season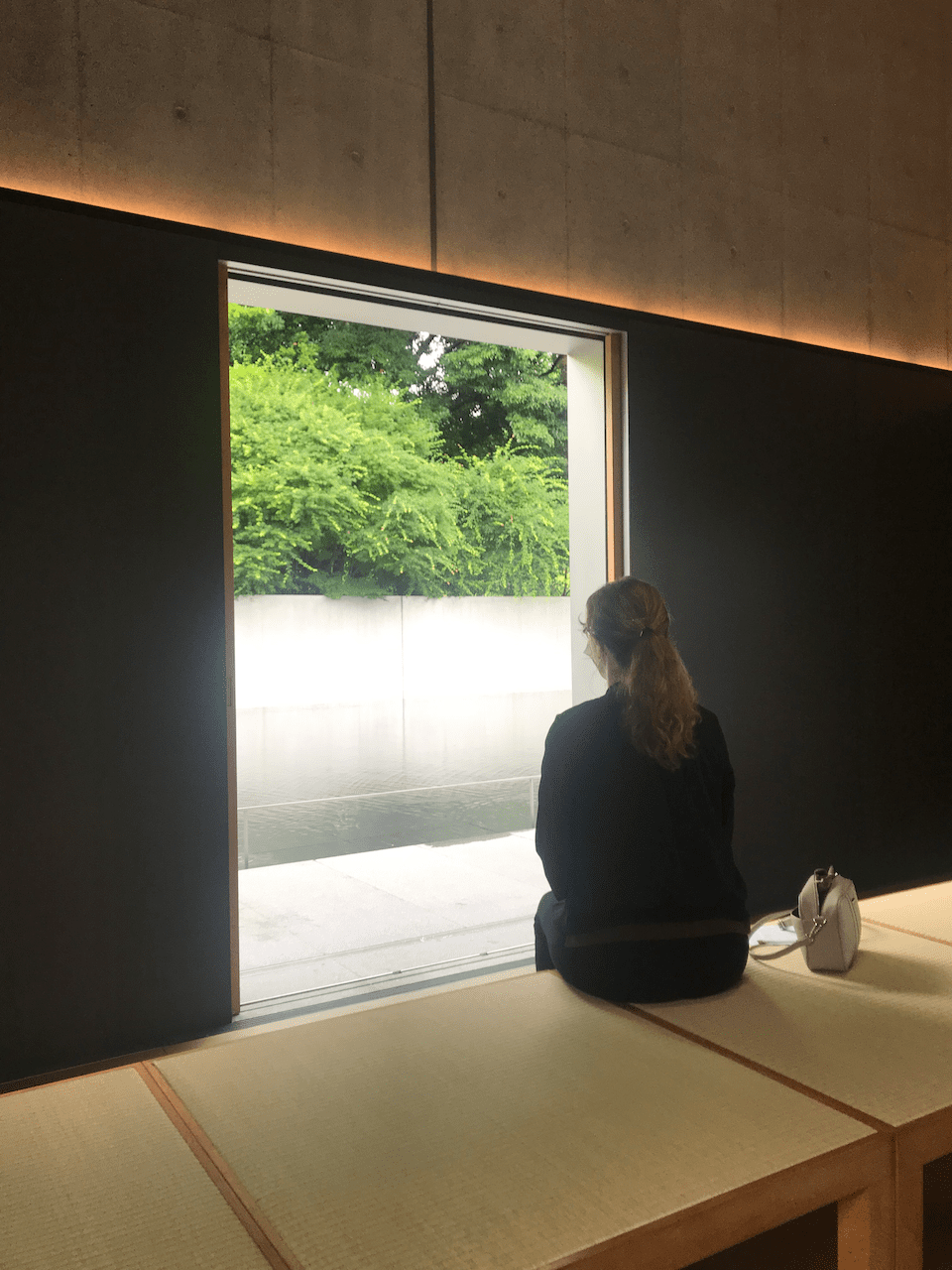 To avoid mold and bad smell we also have to adapt our behavior inside your home! As the humidity is so high, we frequently use our dehumidifier to get the rooms dry again (also, if we wash clothes, the machine has to work all the time that the garments get dry and don't start to smell bad).
The season is still going on strong and it doesn't seem to end soon. We thought we would remember that special time from last year, but we were still surprised by the heavy rainfalls we have seen, especially during the last days and we are suffering from the increasing humidity (especially me…). After the rainy season comes the crazy hot summer, so I am not sure which weather condition I prefer at the moment…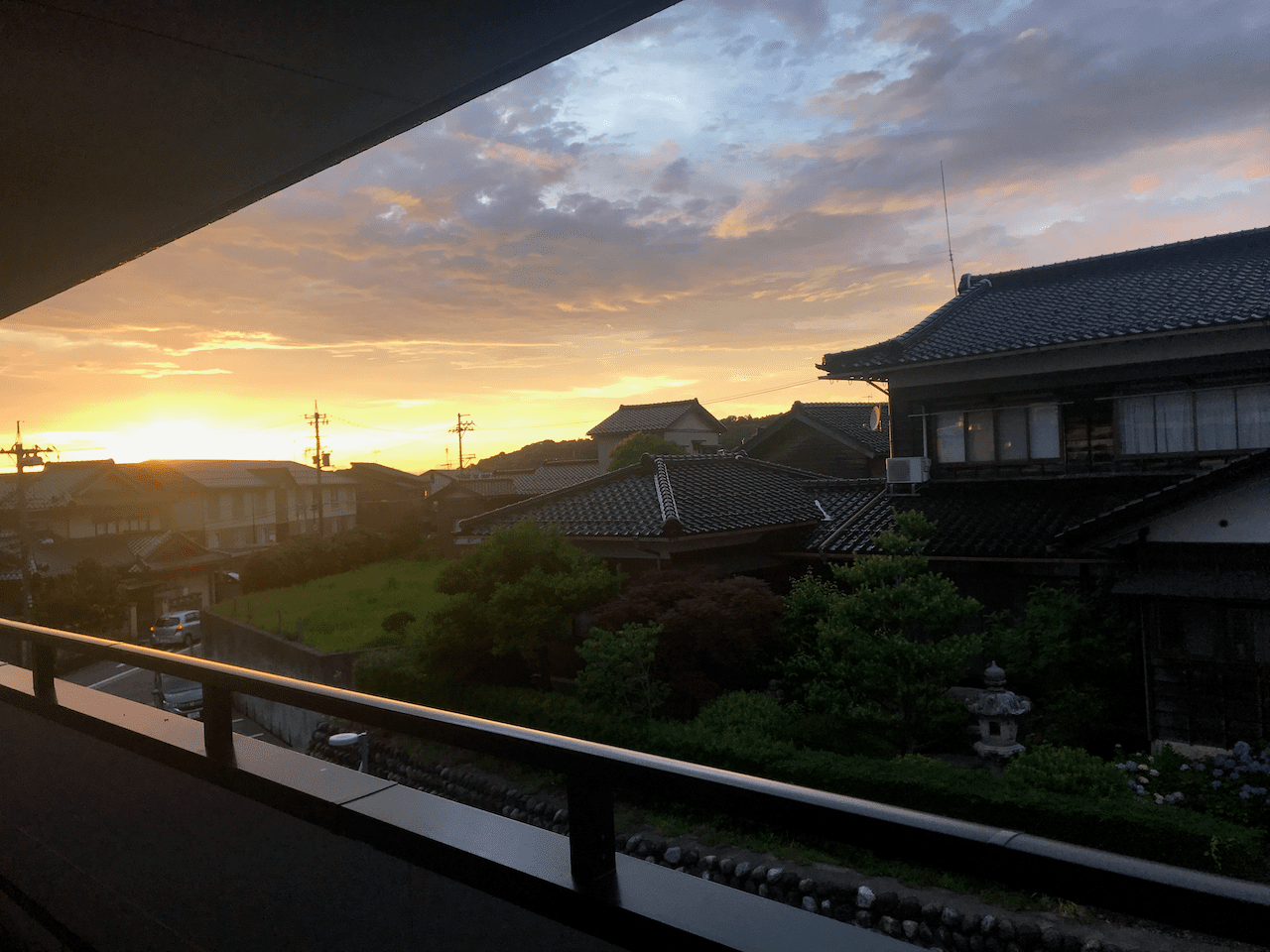 Rainy season's sunsets are fantastic though
Flowers of the rainy season
What is nice about rainy season is that there are so many beautiful seasonal flowers you can look at! After the flower season of May, where the whole city was full of pink flowers, we can now see the Ajisai flowers, the Japanese Hydrangea, in their various shades of dark blue and purple. They really look so nice among the dark green of the trees. You can see for yourself: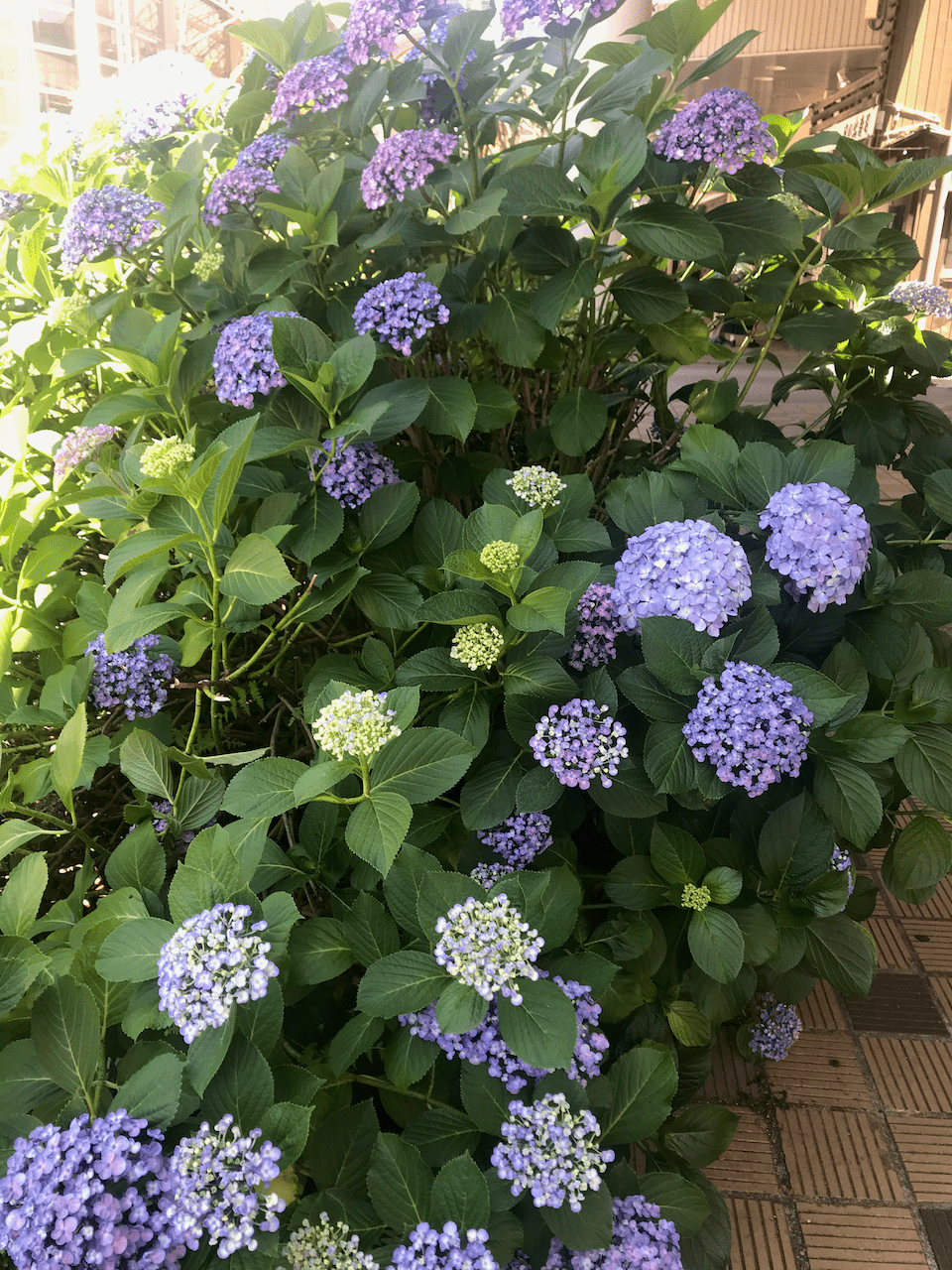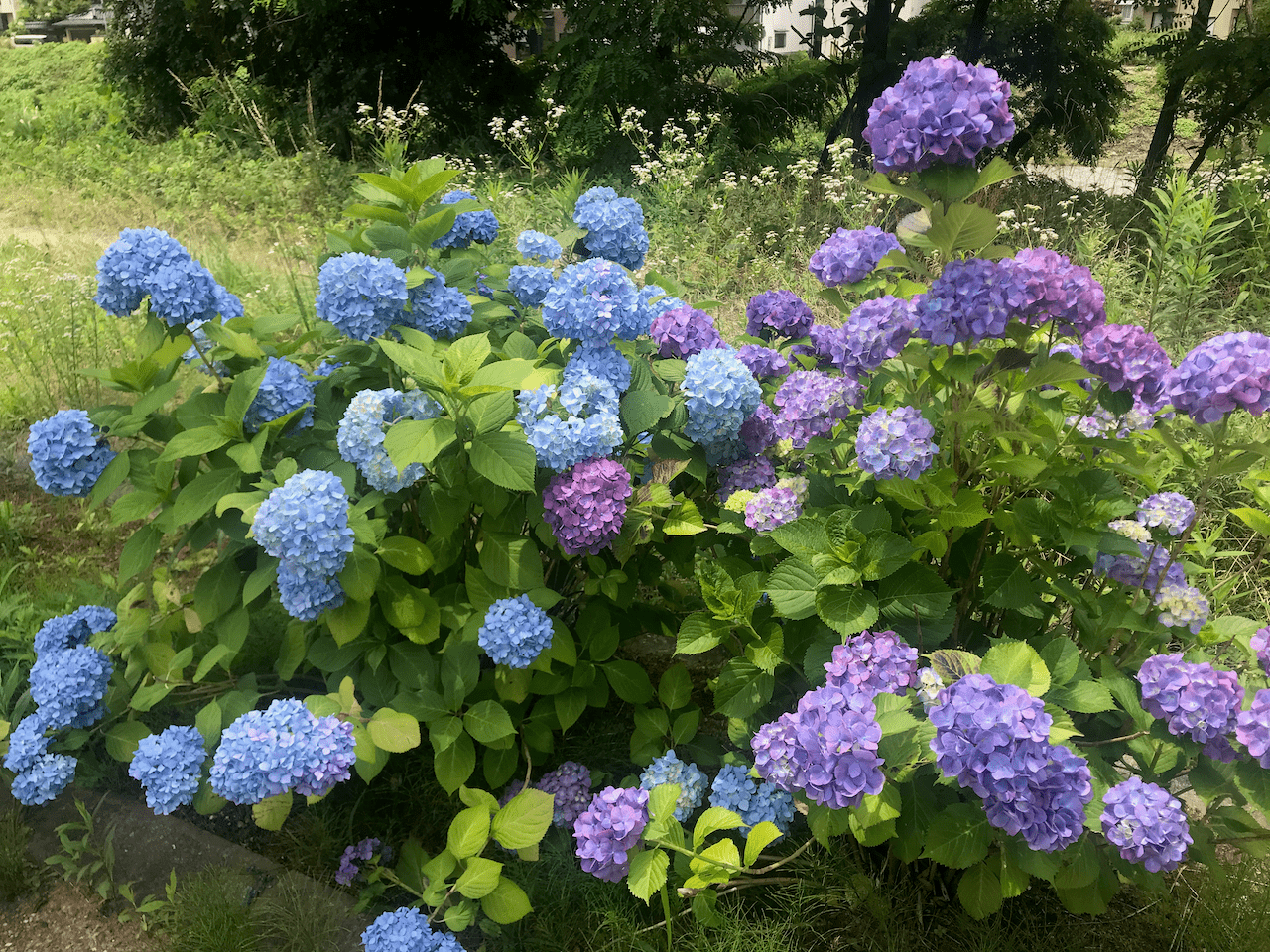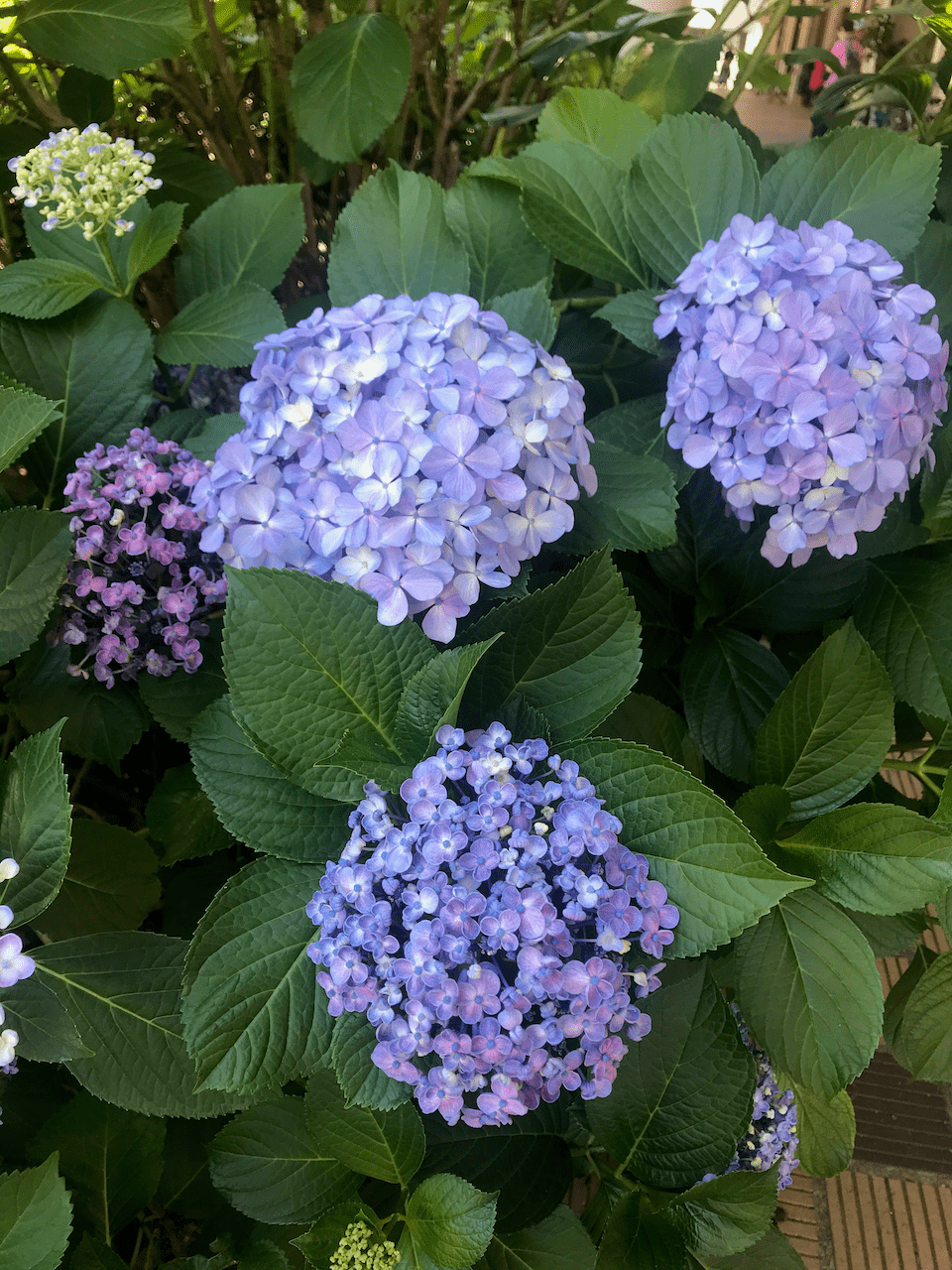 One year in Japan!
With the beginning of July, we also celebrate our one year Japan anniversary! We both cannot believe that we already live here for one year. When we came to Kanazawa last July (read about it here), we couldn't have imagined that we would stay longer than anticipated. But here we are now. :) Sadly, the second year is very different from what we thought it would be, but we try to make the most out of it! When I look back on the previous posts in this blog, I have to admit that we used our time well so far and visited a lot of interesting places and tried out many new things. We hope we can continue with this lifestyle, even if it won't be as intense as last year, so we can get to know Japan a bit better.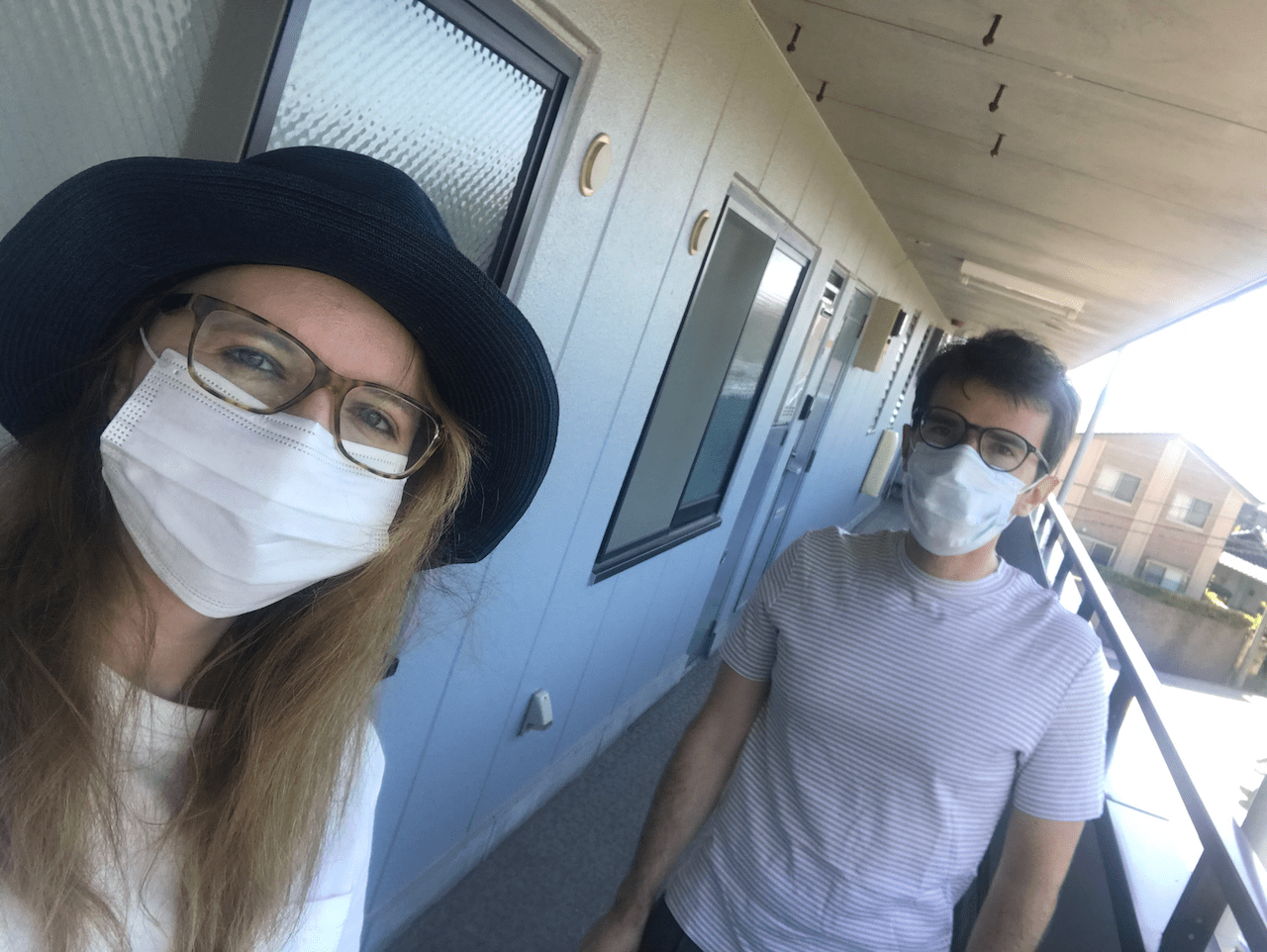 Probably we will look like this for quite a while…
We are also proud to be in the possession of our new visa. As we only had gotten the residence permit for one year, we had to extend it to stay longer. Unfortunately, this had to happen while the immigration offices were very busy dealing with the consequences of the COVID crisis (many foreign residents were stranded in Japan and required special visa for staying longer). After a huge amount of paperwork, nerve wracking visits to the office and a lot of patience, we were extremely relieved that we received the information that our request was accepted and we could get our new residence cards! We can now continue to stay and work here like before. A huge thanks to Hirofumi Notsu, Niklas boss, who helped us getting through this!
Goodbye Debora
We stay here, others have to leave - that is the typical heartbreak of an expat life. Niklas colleague and my friend Debora had to return to Brazil as her fellowship didn't allow for any extension. So we had to say goodbye to her and I am still super sad that she is no longer here. For her farewell party we went to have barbecue in an outdoor restaurant from the ANA Hotel next to the station. It was a super cool location and the food was delicious. The dangerous thing: it was a two hour all you can drink and eat party and after the long lockdown period I am not used to alcohol anymore! The next day was a bit tough… hehe…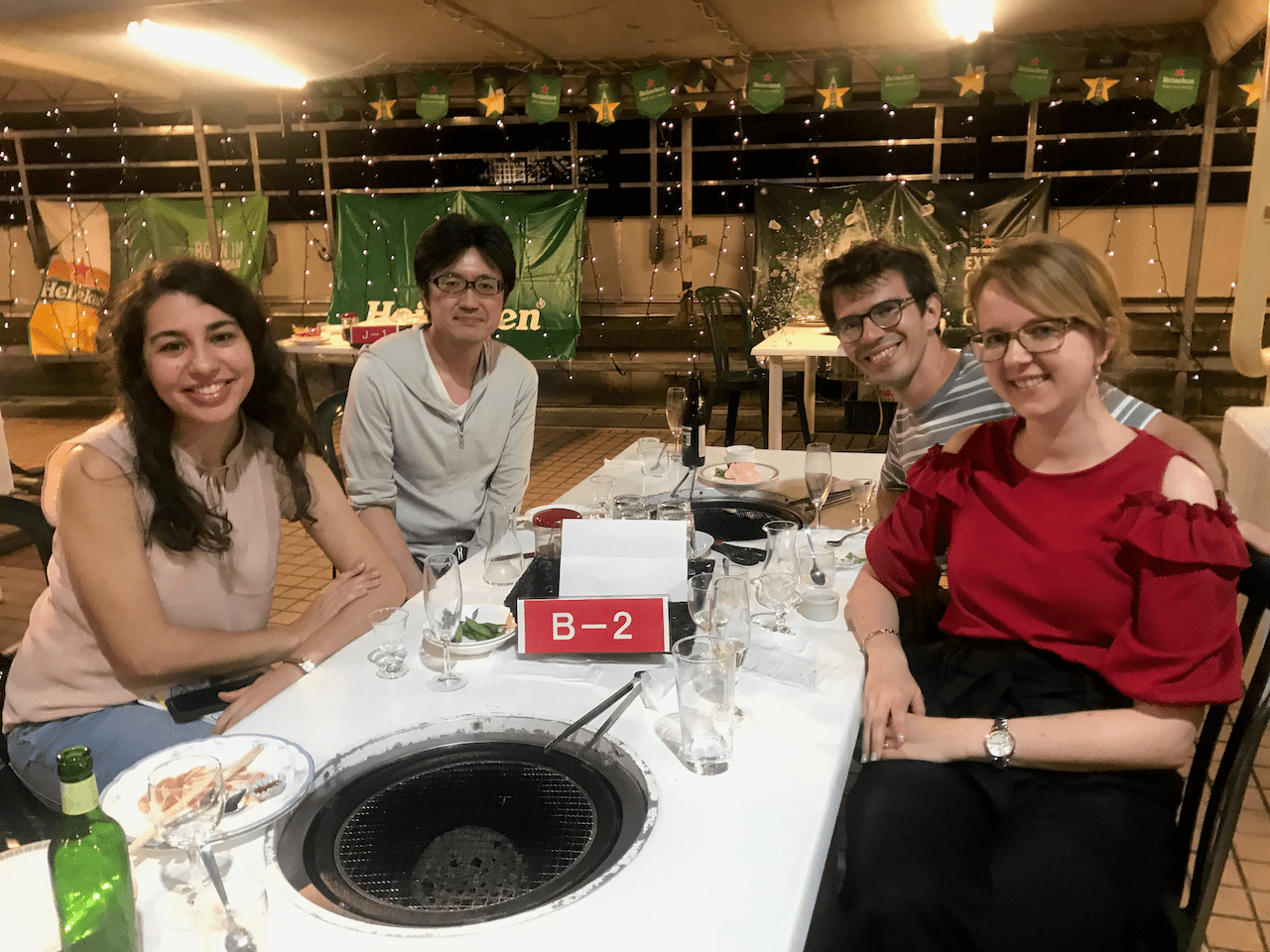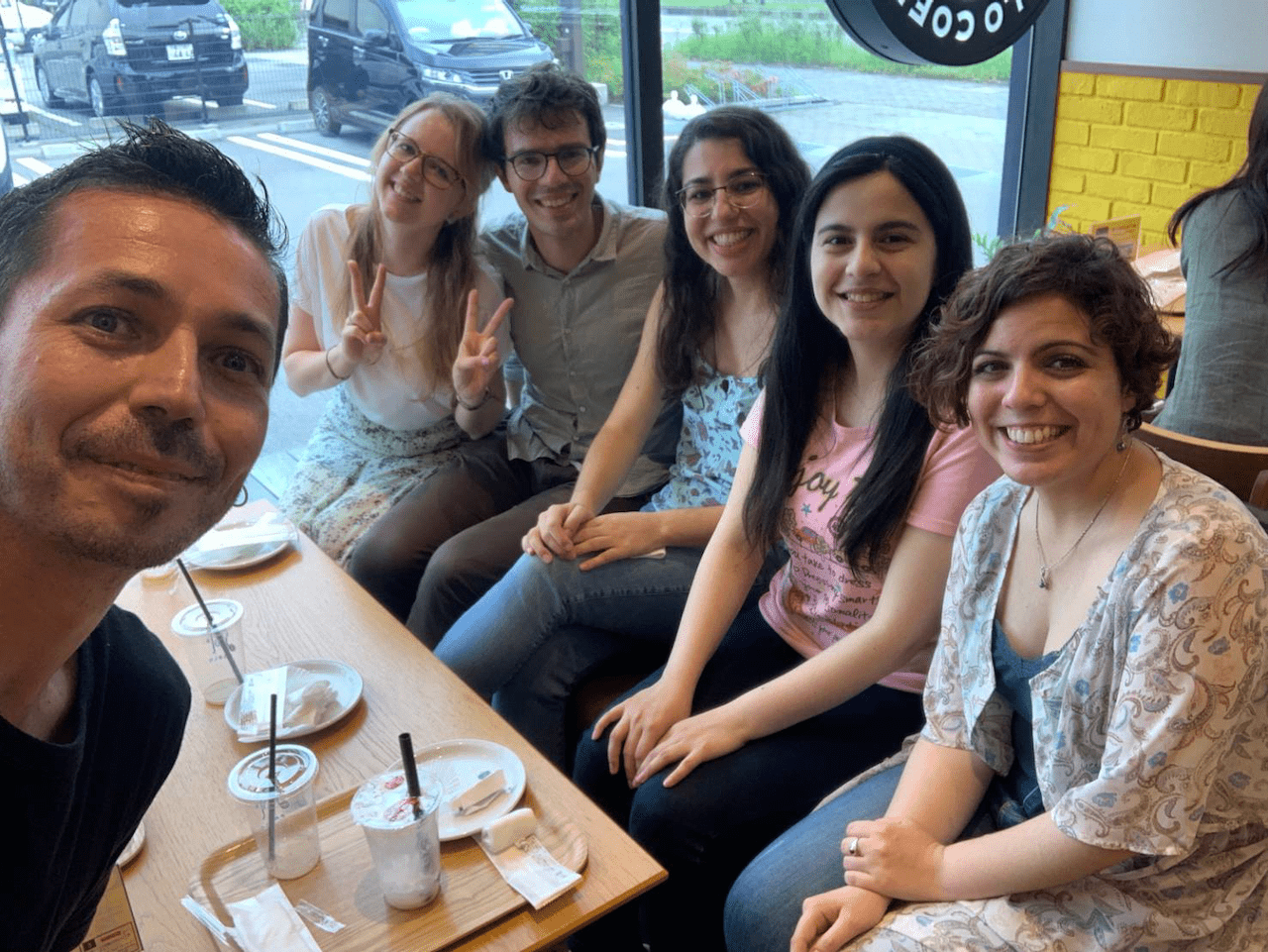 Debora was always a great friend with whom I could talk about everything and anything. She supported my women network of GGI from day one and was attending every meeting! We had a lot of fun together and I am grateful that we met. Take care Debora and I hope to see you again soon!!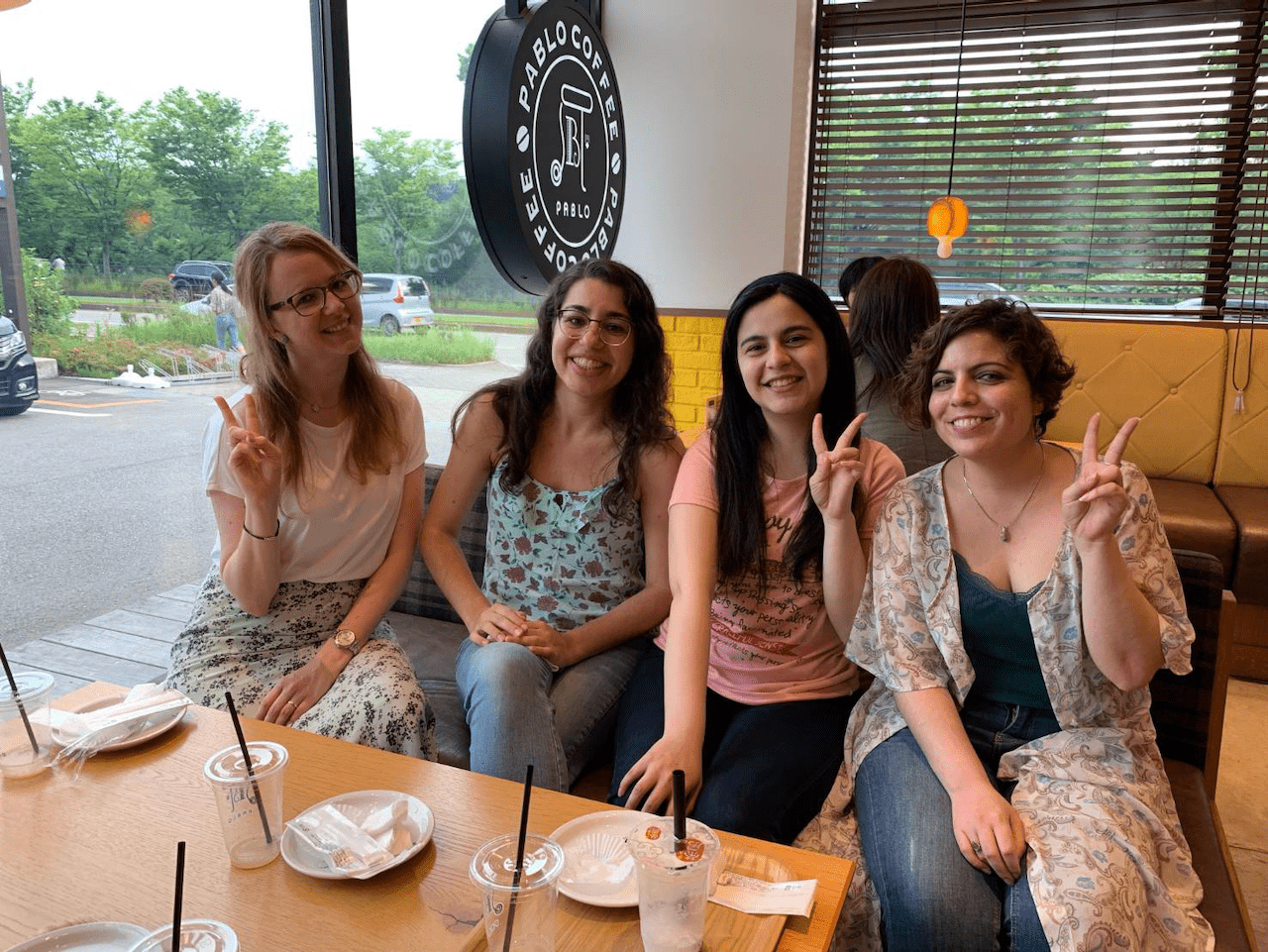 Up next: We went on a short trip over the weekend to Noto peninsula (finally!) and get ready for the summer heat. In the meantime, follow us on Instagram or facebook for more content!