Hey everyone, I hope you are all doing great and staying safe and healthy. Although the situation seems to be better now, at least in Europe and parts of Asia, the pandemic is still going strong and affecting our lives. Just like you, we also have to adapt to a new lifestyle that contains lots of restrictions and new social rules. But, probably like you, we try to do our best!
Back to "normal" life: a country slowly starts to open up
You could see it in our last posts: we can now move around in our prefecture again and go out for more than just the necessary things like grocery shopping. Both hikes we did were within Ishikawa prefecture and it felt so good to be able to go out into the nature, with other people and do "normal" things.
Right now, all Japan is going back to normal, with schools opening up with their regular schedule and company workers going back to office. The last weeks had shown the Japanese working class a different work lifestyle (working from home was highly unusual before corona) and many people don't like going back to their offices. I guess, the change of work behavior is a slow process in Japan, as many company owners are still very traditional and didn't like the situation with their employees working from home. But I guess, this development cannot be stopped and in the long run, also Japanese work culture will adapt. Wearing a mask when going outside is still important and we are getting used to this in combination with the rising temperatures. Most shops request you to wear a mask and even now, most people wear them when they are just walking around outside. So you feel kind of obliged to comply with this behavior to avoid disrupting their peace of mind. Some crazy people even wear masks while running or cycling! I don't know how they survive that.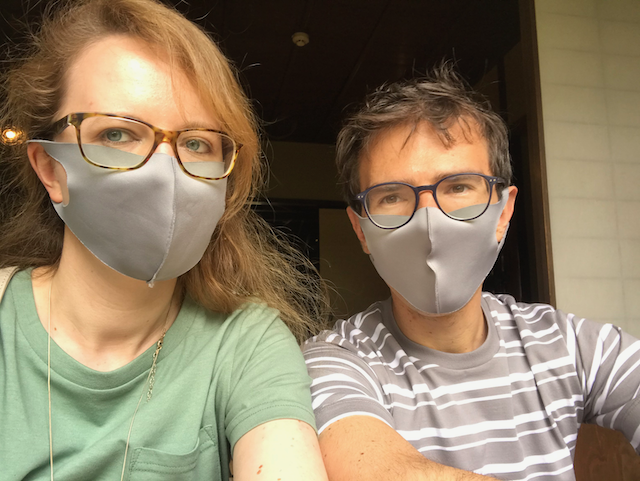 By now, we have a variety of masks at home. :D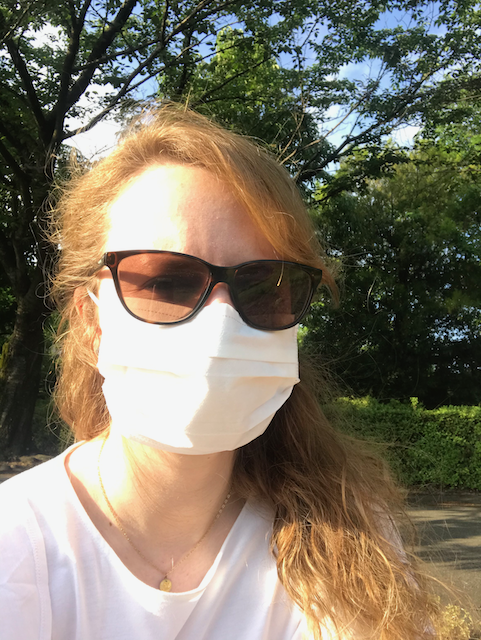 It still feels strange to always wear them…
However, the border situation hasn't changed at all. Sadly, we still cannot leave the country as re-entry is denied for EU citizens. There is no sign that this development will change in the near future. Of course, we are still hoping for improvement in the next months but at the same time, it's tough to keep these hopes up since we've been disappointed again and again.
Japan is getting ready for the missing foreign tourists in the country in this year. So many hotels and tourist spots are struggling, we also saw lots of bars and restaurants closing permanently. It's a tough time for the economy, so the government promotes domestic tourism to improve the business a little bit. However, traveling between prefectures has only recently been allowed again and it's strongly recommended to be very careful. We are still waiting a little before traveling more until the situation improves further. Right now, it is better to stay in your own area and enjoy the sights there.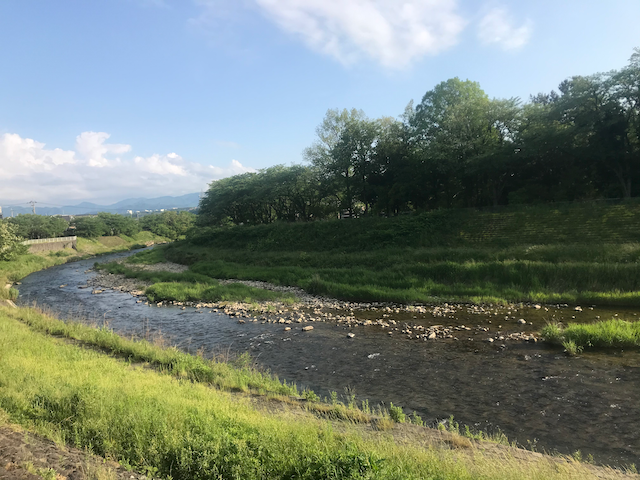 And it's really nice to spend some quiet time outside at places that are just around your doorstep!
Enjoying the taste of summer
June in Kanazawa means that the rainy season is not far. Usually it starts around mid month and for this year, it was predicted to start at June 13 (it started right on time!). However, the days before were absolutely brilliant: the temperatures were already nice in May but now they were really high (around 28-30 degrees) and it was sunny almost every day. The heat was bearable as it was kind of dry, so it felt like summer in Germany. However, we already had to turn on the air condition as our apartment got hot really quickly. I forgot how fast this happens… For us it was a crazy feeling, only one month ago, it was still cold in our apartment and we had to use the heater.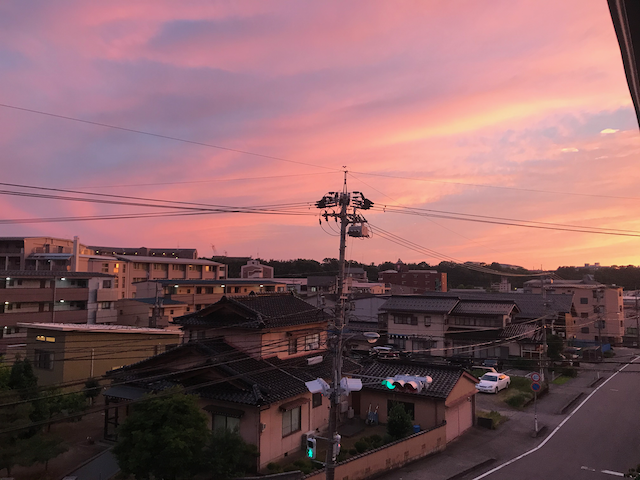 The change of the weather causes these beautiful sunsets!
However we tried to spend a lot of time outdoors to enjoy this nice summer feeling before the real Japanese summer will torture us again. So we did some tours along the city, went to coffee places and restaurants and browsed some reopened stores.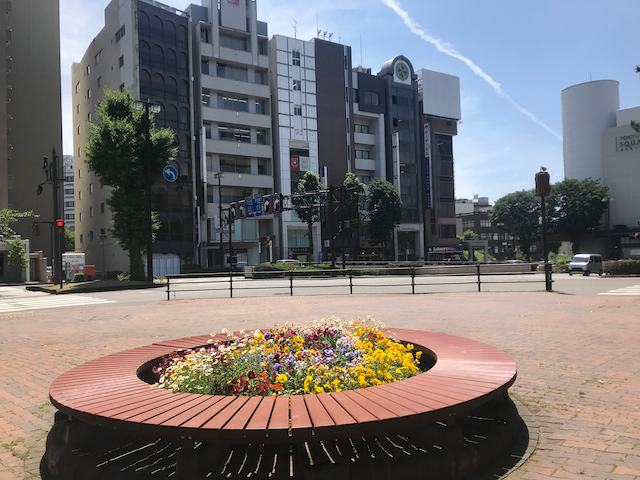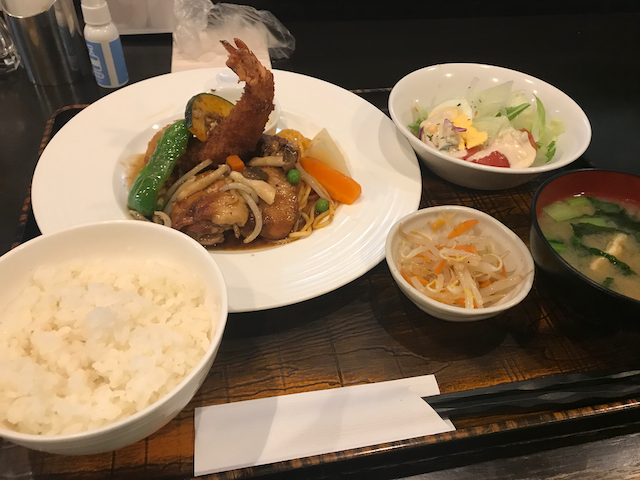 One weekend we had a long walk along the samurai district and got it all for ourselves (no tourists this year…). It was great to revisit all those places after the long stay-at-home period and to enjoy some culture again.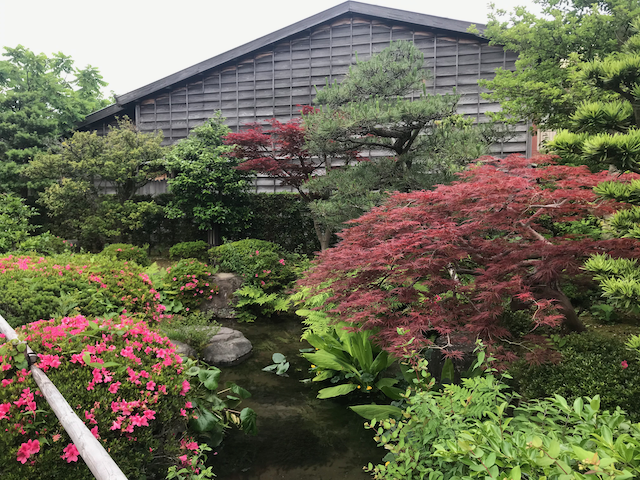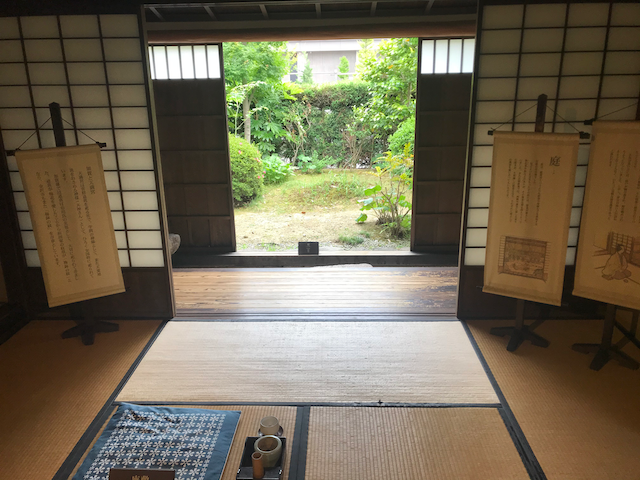 We were the only visitors, so we had the small house to ourselves and could explore in peace and quiet!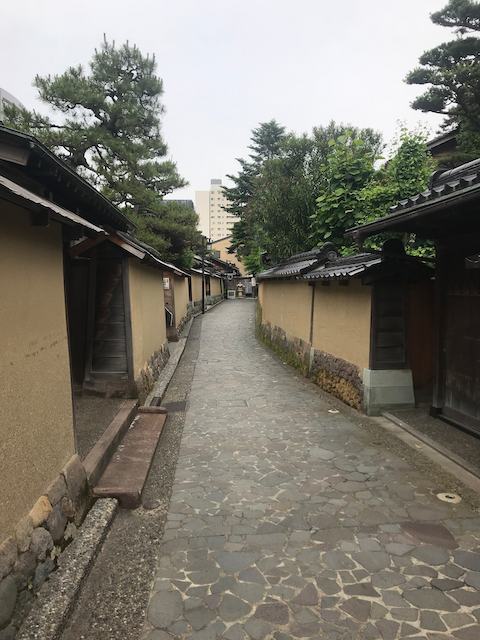 I never get tired of those narrow streets!
We also visited a a shrine close to the castle that we hadn't seen before and took these cool pictures: I love the contrast of the blue sky and the red gates. :)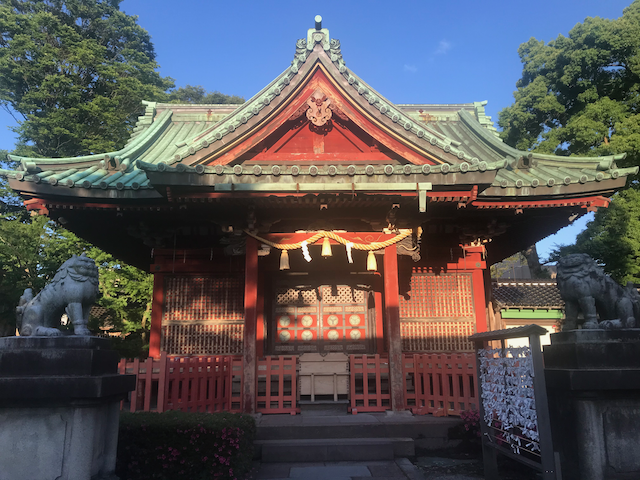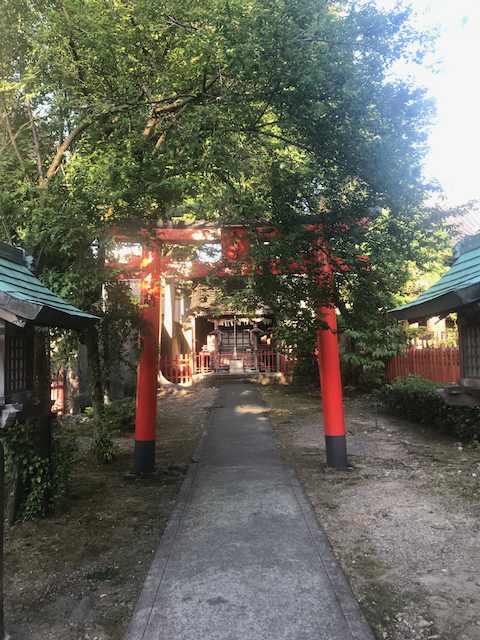 On the last day before rainy season, we went for lunch at a secluded Pizza restaurant in the mountains behind the university together with Niklas colleagues and their families - it was a nice place and we could eat outside, in the shade, enjoying a cool breeze, perfect pizza and the joy of seeing each other again after a long time. I am glad we did that, because in the night, the heavy rain has started and torments us ever since. Ha!
Announcement!
You might have realized that our "Year in Japan" is nearly over. We arrived here on July 3rd and haven't left the country since. Crazy, right? Of course, due to corona, our scheduled home visits couldn't take place, so the pandemic is not that innocent. However, you might also have noticed that there was not a single post about our repatriation. ;-) So, that can only mean one thing: we are not going to repatriate in July. Niklas and I have decided to extend our stay and enjoy more time living abroad, getting a bigger taste of the Japanese lifestyle, getting better and better in Japanese and hopefully travel more in the second half of the year (I know you guys are waiting for more travel reports). Niklas's university projects are far from done, so there's still a lot of work waiting for him and I am just about to expand my "teaching business" as well as getting started for my coaching business. :D Some of you might wonder why we don't want to return as planned. But let me tell you one thing: you'll already know the answer if you have read our blog during these past months. Here you could follow our journey and see how we enjoyed it! We both discovered our love for this lifestyle, for this country and we are grateful to have this opportunity to stay a bit longer. We both don't feel ready to leave - yet. So you can be sure that in future, you'll even get more reports about our life, about Japan and about our trips (let's hope we can travel soon).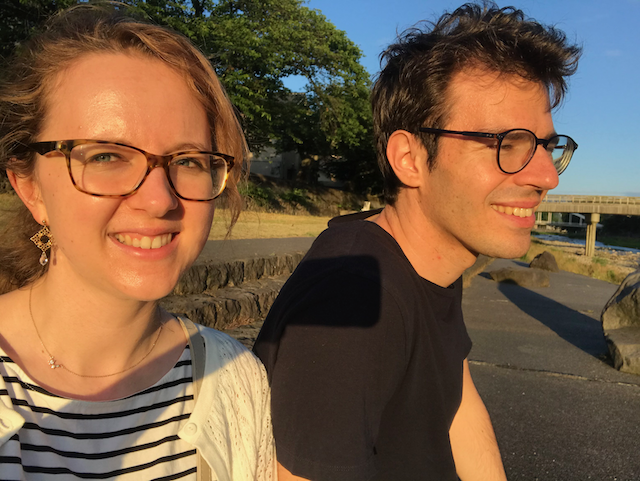 More adventures in Japan are waiting for us and we can't wait
Up next: Rainy season has come (oh boy, I forgot about the amount of water, coming down from the sky) and we have to re-learn how to adapt accordingly. Also, we had some "fun" with Japanese bureaucracy. And finally, we left Ishikawa prefecture for a short day trip! So stay tuned for more updates and in the meantime, follow us on Instagram and/or facebook for updates!