Hey everyone, I hope you are enjoying June and getting used to wearing masks and social distancing rules. At the moment, the weather in Kanazawa is quite hot and sunny but this all ends very soon, as rainy season is approaching fast. In this post, I want to tell you about another hike we did in Ishikawa prefecture, which was quite different to the hike at Mount Iouzen. We hiked Kurakake Yama!
Kurakake Yama
This "mountain" is located at the entrance of the national park of Mt. Hakusan, officially in the area of Komatsu City and it is not very high: with only 477 meters, it is more like a hill than a mountain, so that you can hike it easily in less than 1.5 hours. It's very close to Yamanaka Onsen, the hot spring resort we visited last October (see here) and you can also enter the mountain from a path that starts there. It has a an interesting double peak structure: in order to get to the higher peak, you first have to pass another, slightly lower peak which makes the hike quite diverse.
From the top of the mountain you'll have a fantastic view of the Hakusan mountain area including the holy mountain itself (only on good days though) and of the Sea of Japan. You cannot reach it without a car and there are no restaurants or public toilets. Once you park your car, you're in the wilderness of Ishikawa mountainside!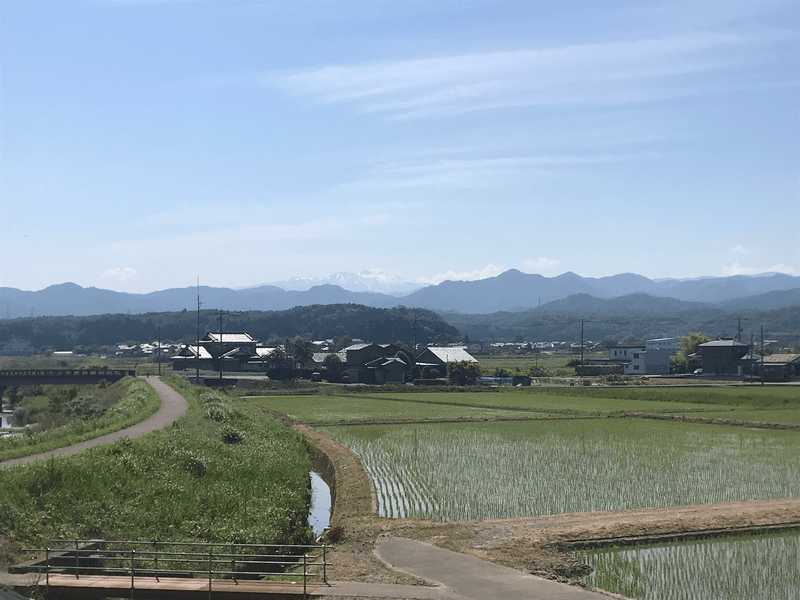 On the right side, you can see the mountain and the double peak. In the background: Mt. Hakusan
Our hiking route
This time, the hiking group was a little different. My friend Sumie asked us to join her and a group of freshly graduated certified nature guides for an easy hike at a place we've never been before, and of course we said yes immediately. We met very early to drive the 45 minutes to the meeting point and as the day was super sunny, it was already very warm. We had a perfect view of the mountains so we were excited that we were able to see Mt. Hakusan again! The past weeks, this mountain was always hidden in clouds but not on this day. Although we started early, it was already really warm! The day was sunny and bright, the temperature was rising fast. I think it will be difficult from now on to find good days for hiking as the summer temperatures are finally here.
After getting to know the group, we parked the car on a very small and wild parking spot and got ready for the hike. At this point, we believed it would be fairly easy and we would be back in no time. But the path was really tough! The first part was extremely steep and you had to hold on to a rope for most of the time to pull yourself up or to keep balance and avoid falling down.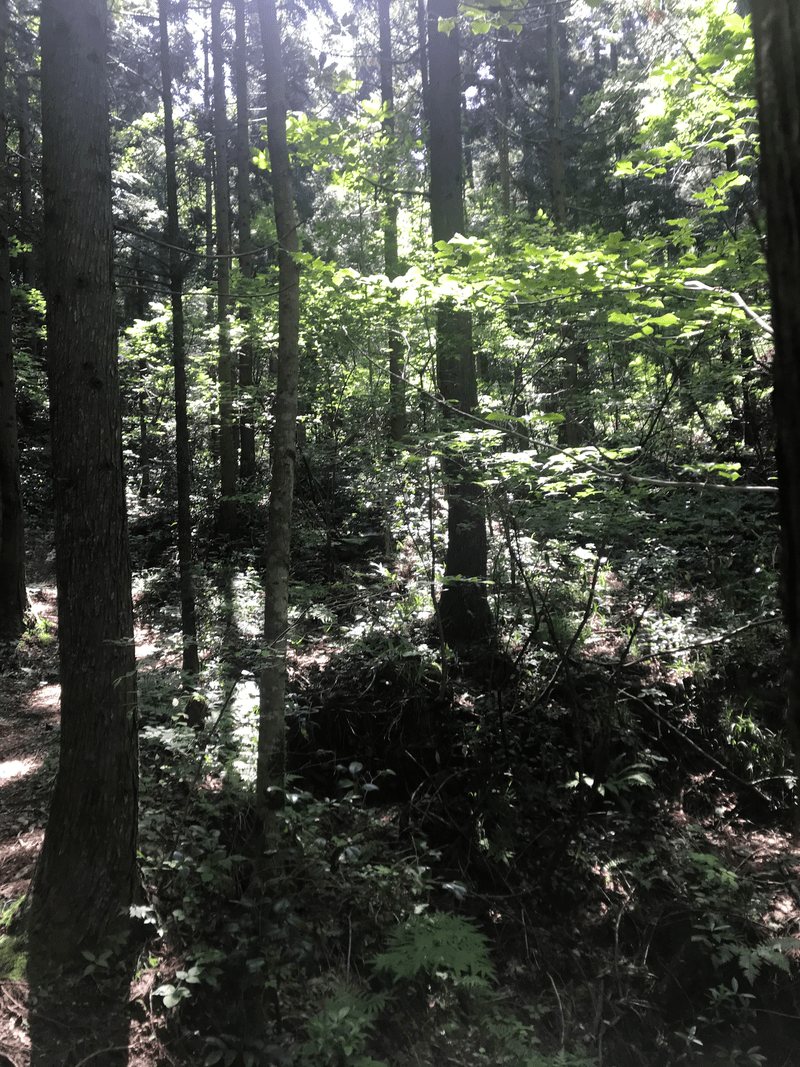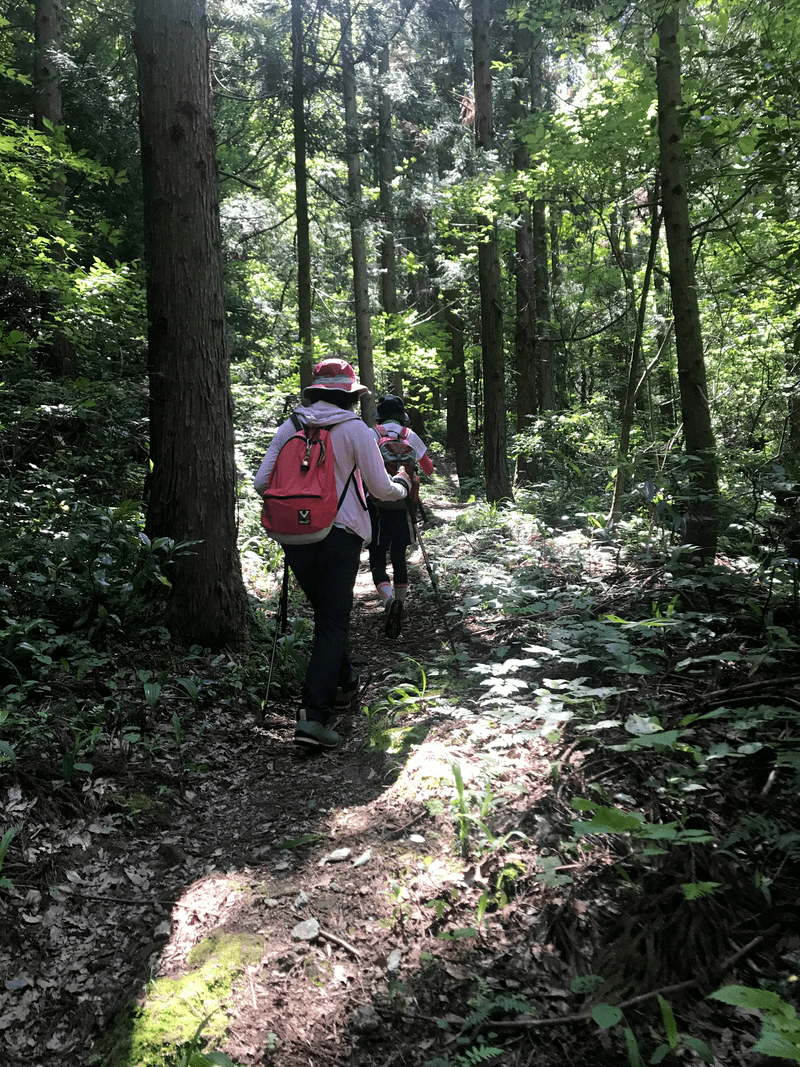 We climbed through a river bed, balanced among very small paths and saw some animals like frogs (however this time very quiet), Kumabachi, big bee-like insects that make a lot of noise but are harmless and snakes… To be honest, I kind of forgot that snakes are quite common in the mountain area. My mistake! :o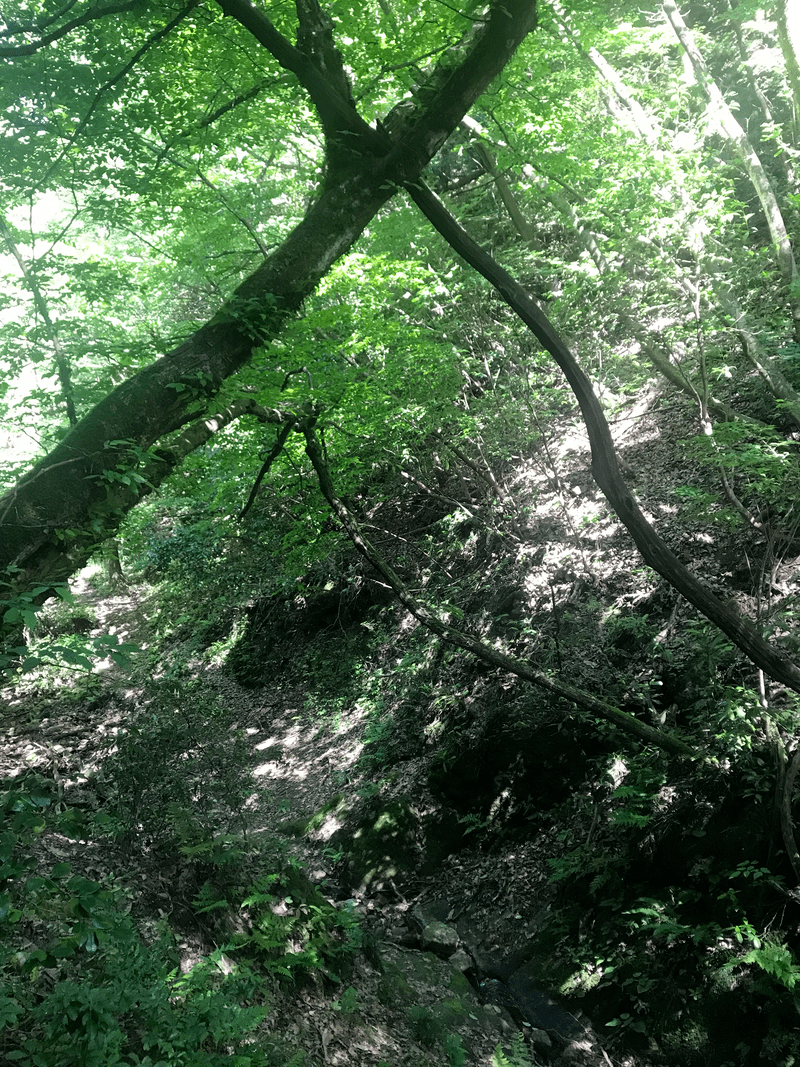 After this initial and challenging climb, the path was easier and led us along the edge of the mountain, so it was more relaxing and we could already enjoy a nice view of the sea.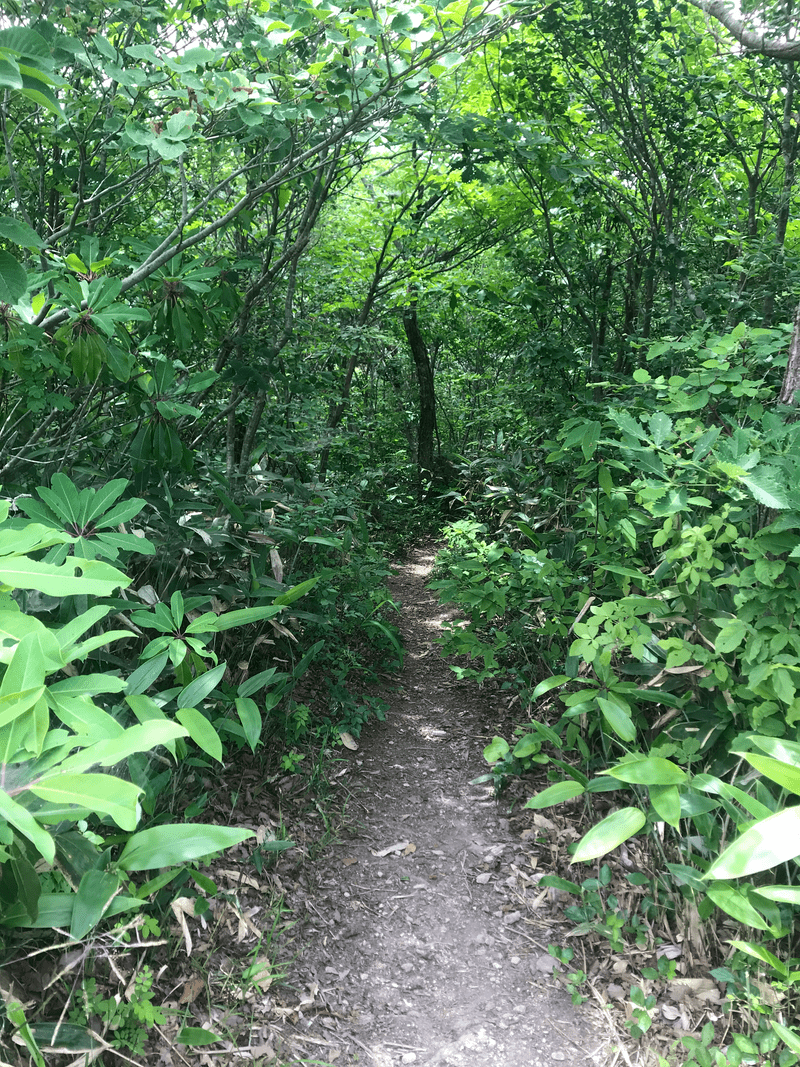 The last part before reaching the top was steep again and we also needed to hold on to ropes again to get up. But it was worth it! From the top peak, you really had a perfect view of the mountains and Mt. Hakusan, which still had snow on its peak!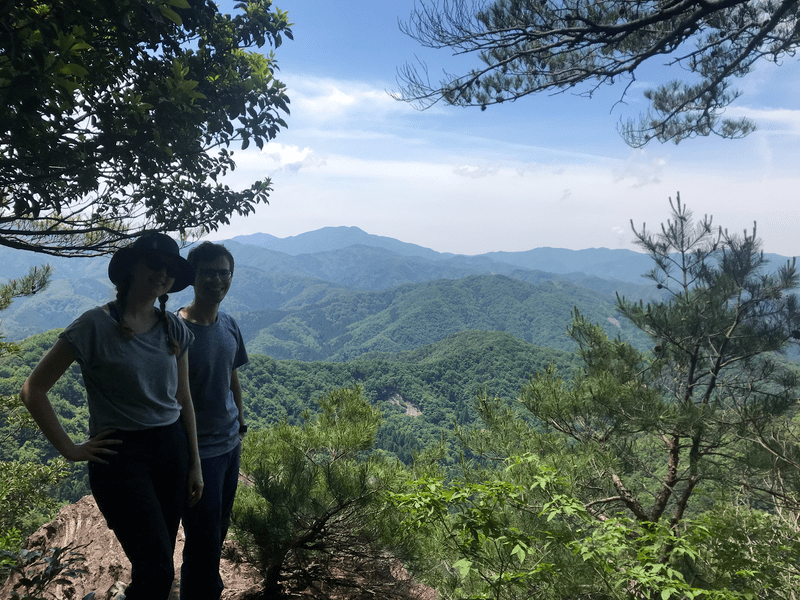 During the hike, we didn't see any other people but on the top, there were suddenly so many. Some were having small barbecues with portable gas cookers and we were a bit jealous of their good smelling food. We enjoyed some sandwiches and Japanese styled sweets, kindly provided by our group before hiking back down to the car.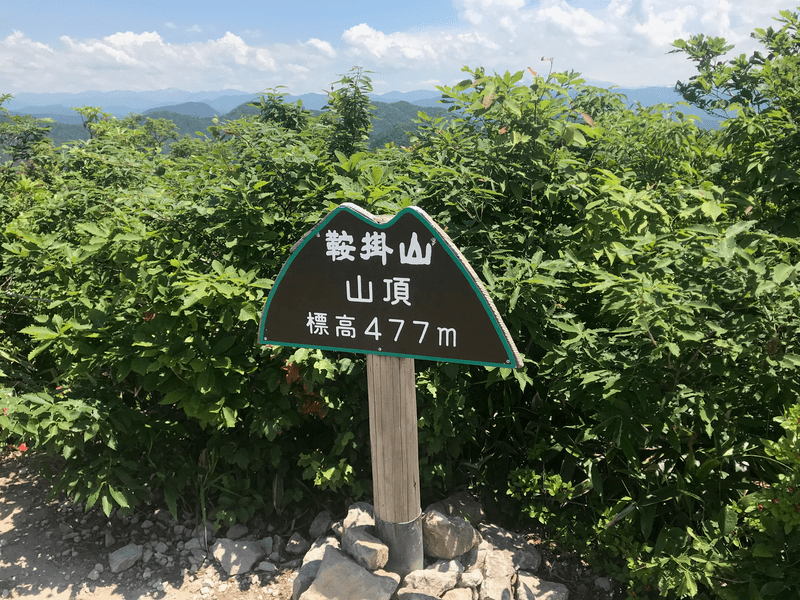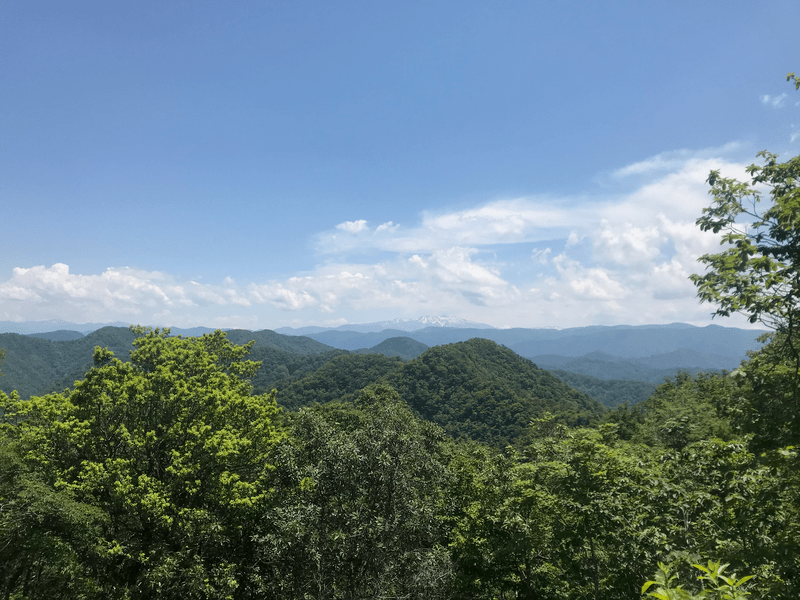 We had a perfect view of Mt. Hakusan at that day!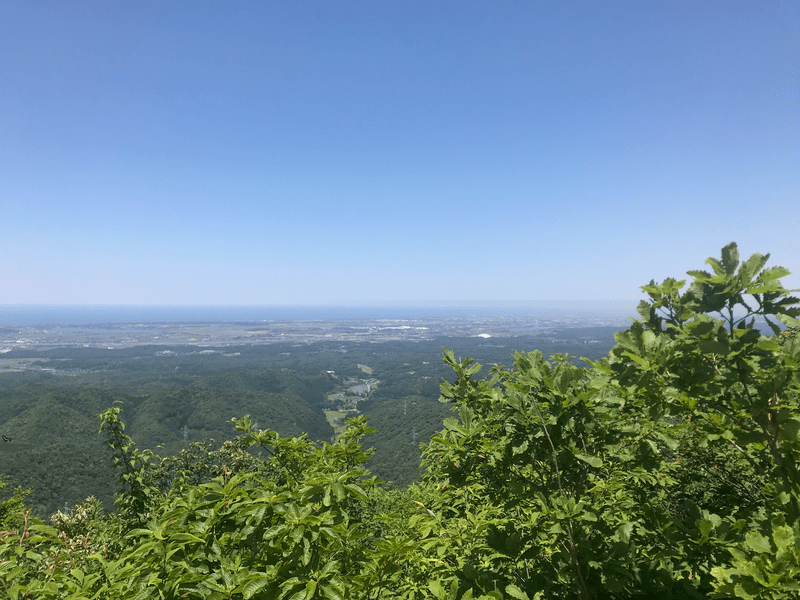 On the other side, you can see the Japanese Sea :)
For the way downhill, we even had to wear gloves so that our hands wouldn't get burned while holding on to the rope. At first I thought it would not be necessary but we really needed to hold on tightly! Without the rope, I wouldn't have been able to make it back down. Also, the path was so small, sometimes you needed the rope as a safety line so you wouldn't fall down from the path.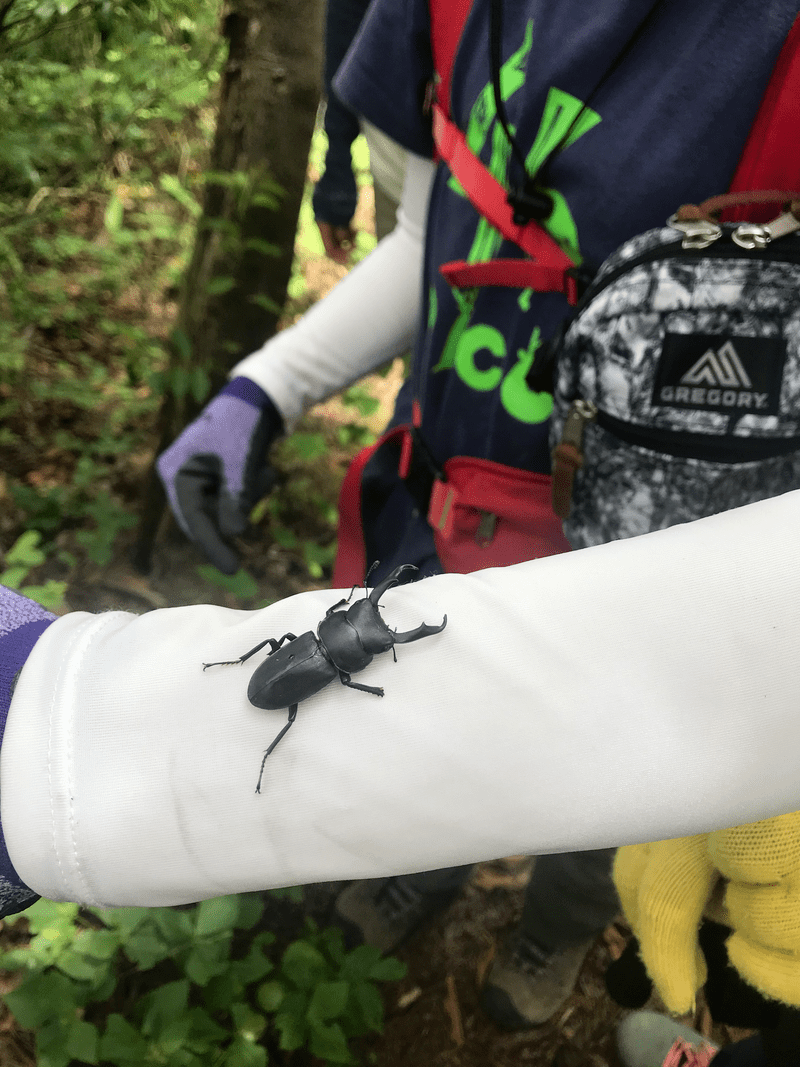 We saw some interesting animals!
It was a great adventure and we enjoyed being in the nature very much. Although it was quite hot… I can really recommend this hill if you are ever in the area and want a short but challenging hike with a stunning view at the end.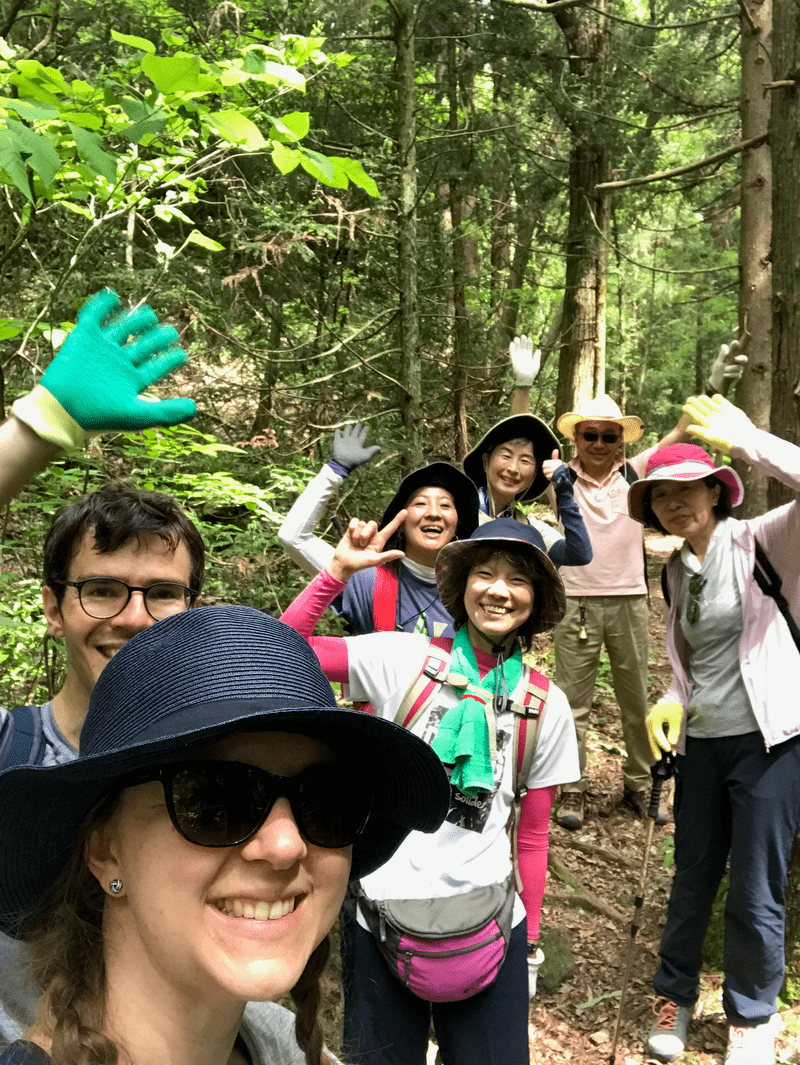 Our hiking group!
Stay tuned for more adventures! Up next: going back to normal in Japan, enjoying the last days before the rainy season arrives and an announcement… In the meantime, follow us on instagram for more pictures.