Hi everyone, these times are challenging: being constantly faced with bad news everyday is really tough and it makes you feel so tired. Especially during cold and dark winter days, it's hard to keep the spirits up. In this post, I wanted to share some of the most beautiful pictures I took during the past month and bring something nice and positive to you. Maybe it will sooth your mind for some minutes. I hope you enjoy!
This year, I had the opportunity to see the colorful fall leaves at different places in Ishikawa. Last year, we were still adjusting to life in Japan so I wasn't really paying attention to the various colors that were visible around me, so I am glad that I could focus on it this time. And the best part is: to see them, I didn't even have to do anything but walk around my neighborhood - every tree suddenly started to change colors and looked stunning.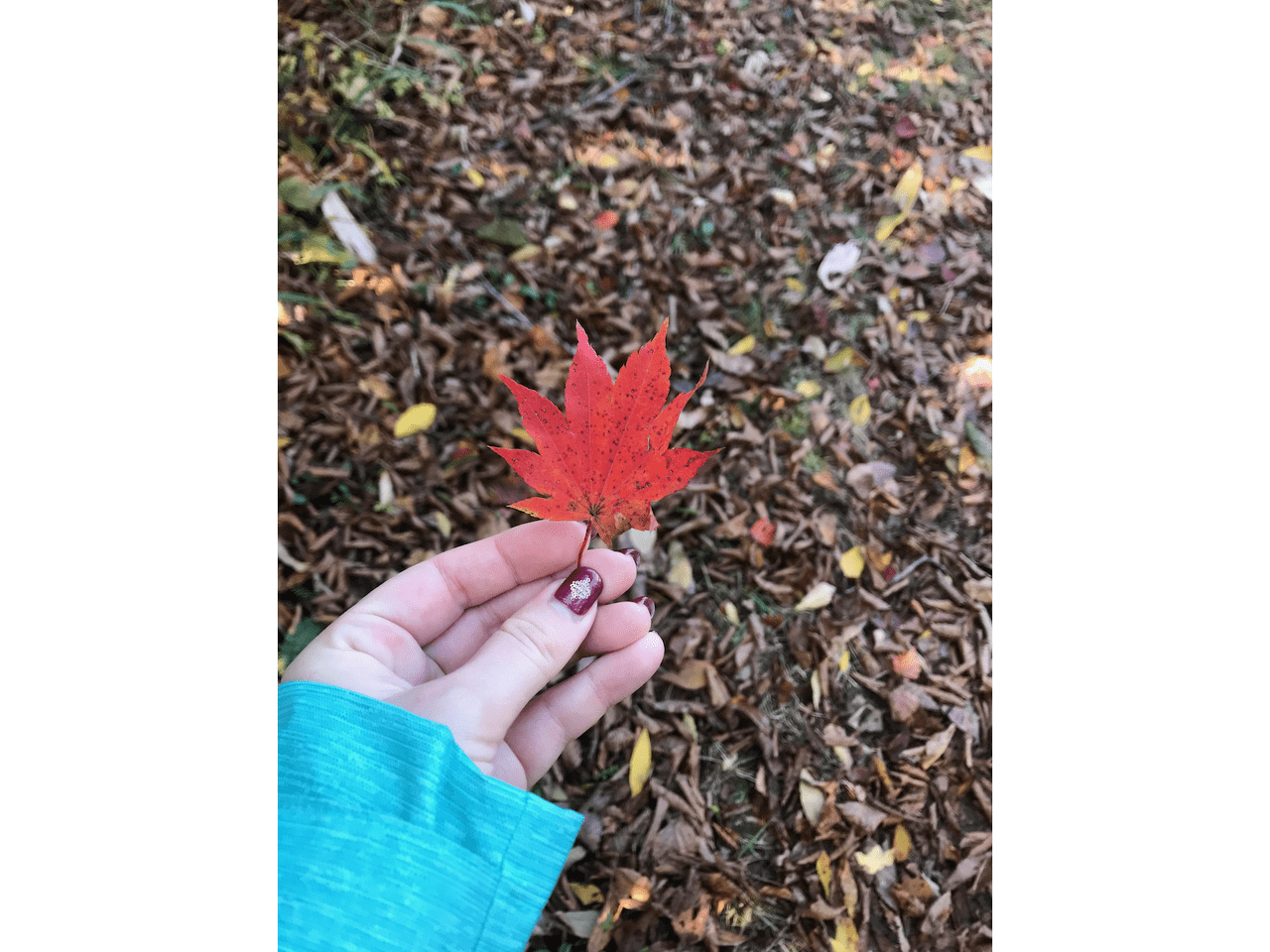 A beautiful small maple leaf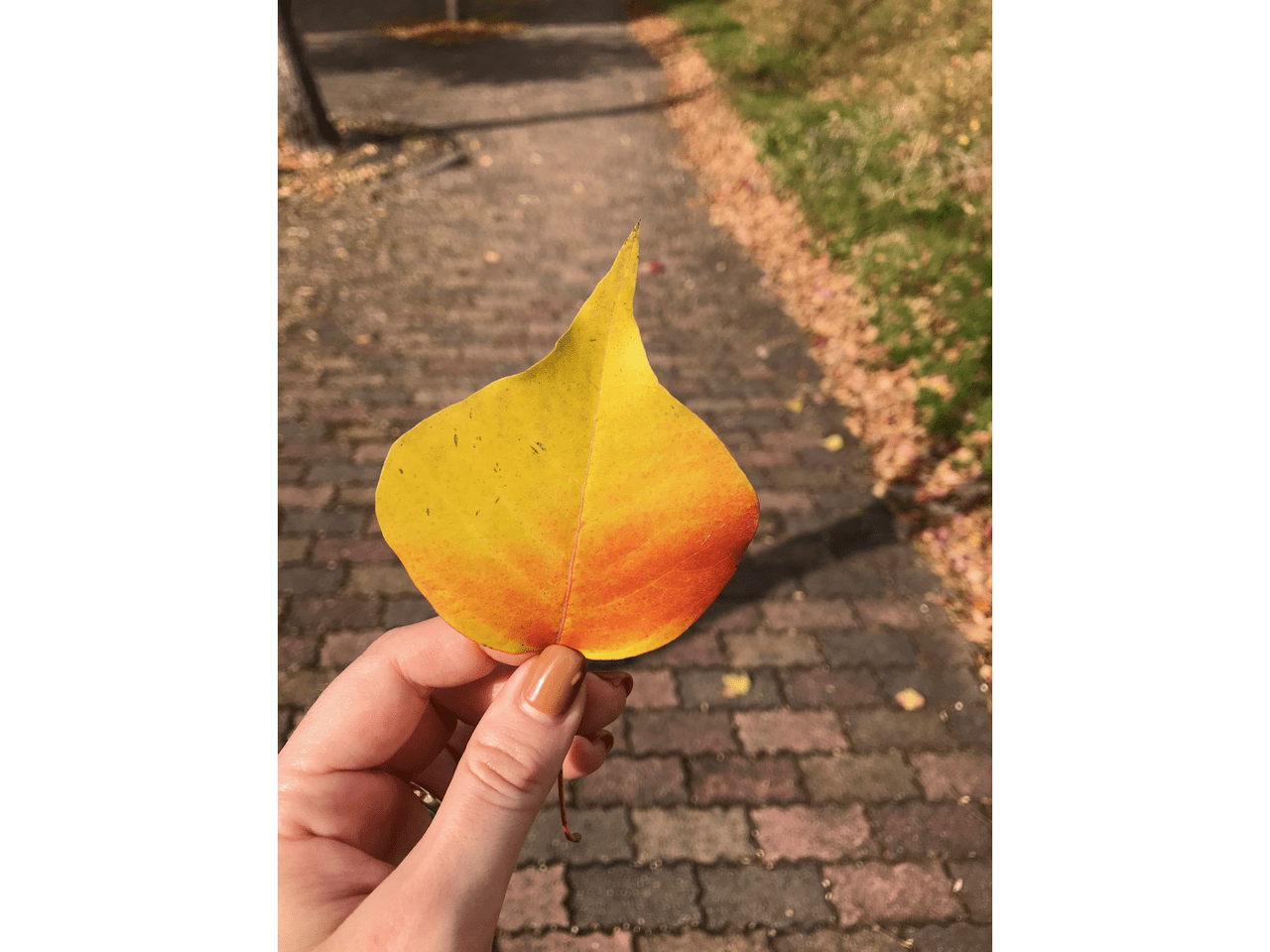 I can't get enough of those colors!
Beautiful fall scenery in Kanazawa city: random streets
I am very grateful that my daily life led me along so many beautiful streets with colorful trees - whenever I went to my Japanese lesson, to one of my German lessons or to my meetings for the website project, I always came across big trees that were changing constantly.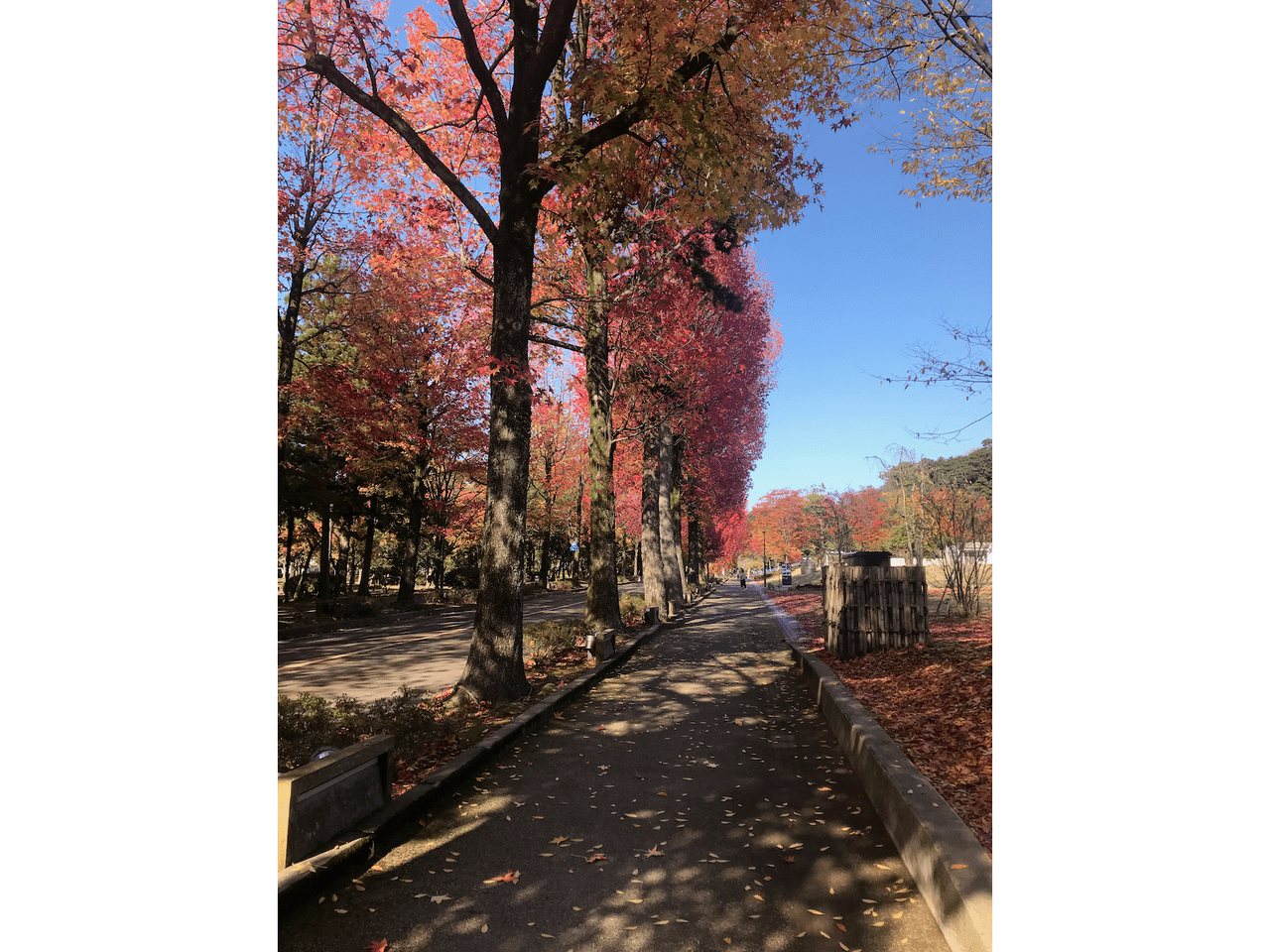 A very nice avenue in Kanazawa city center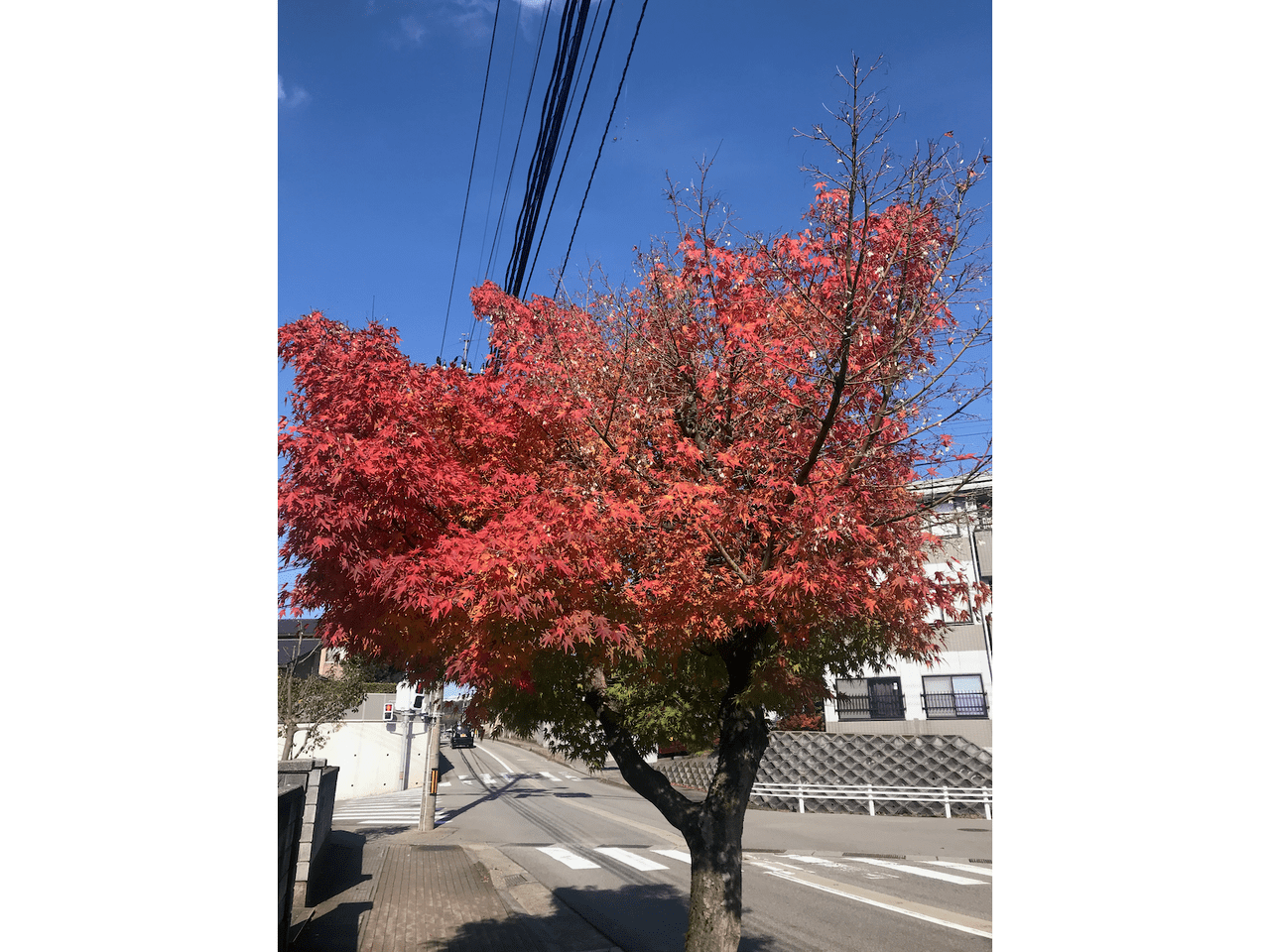 This tree is just in front of my house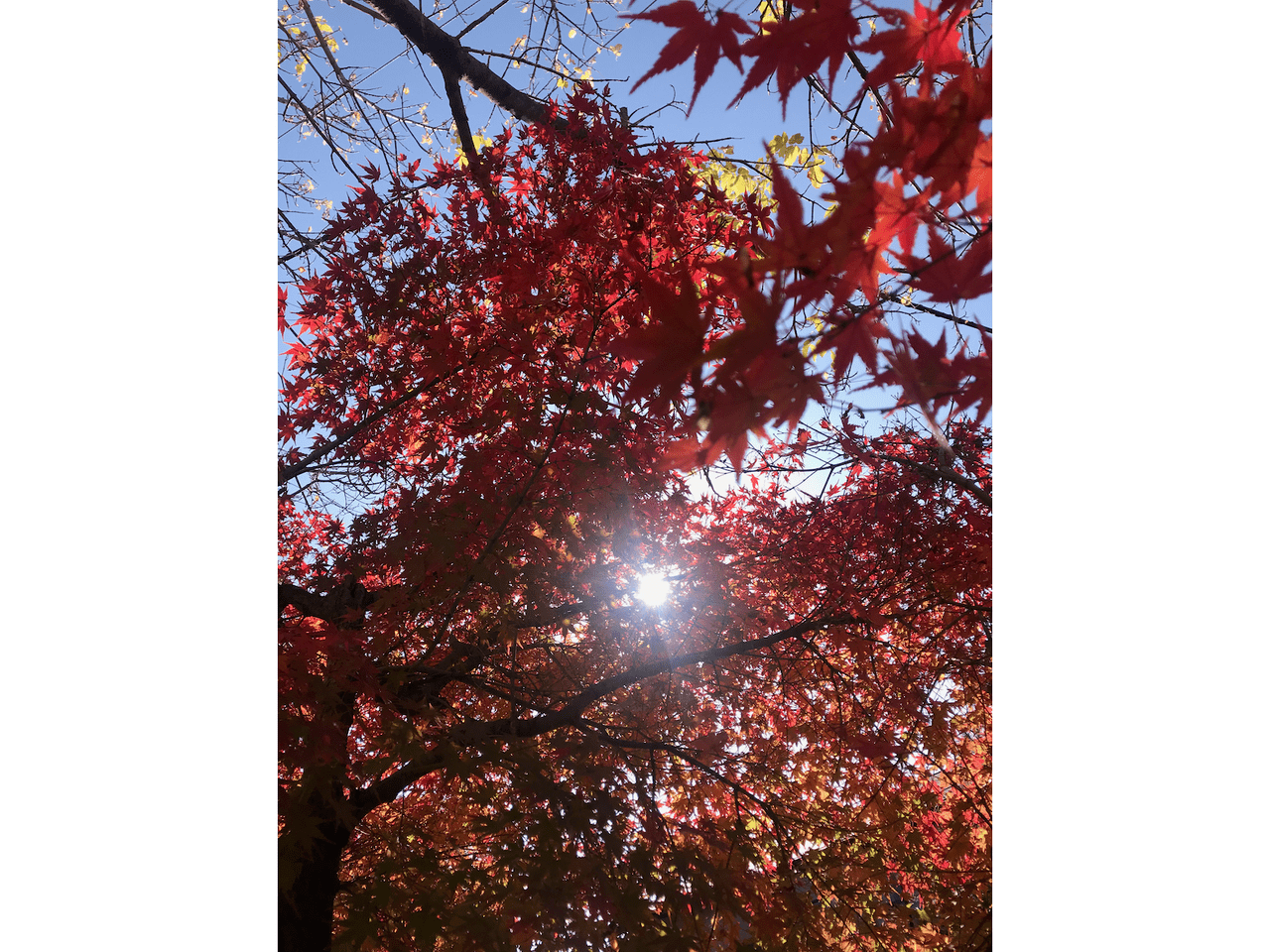 We found this tree in Kenrokuen garden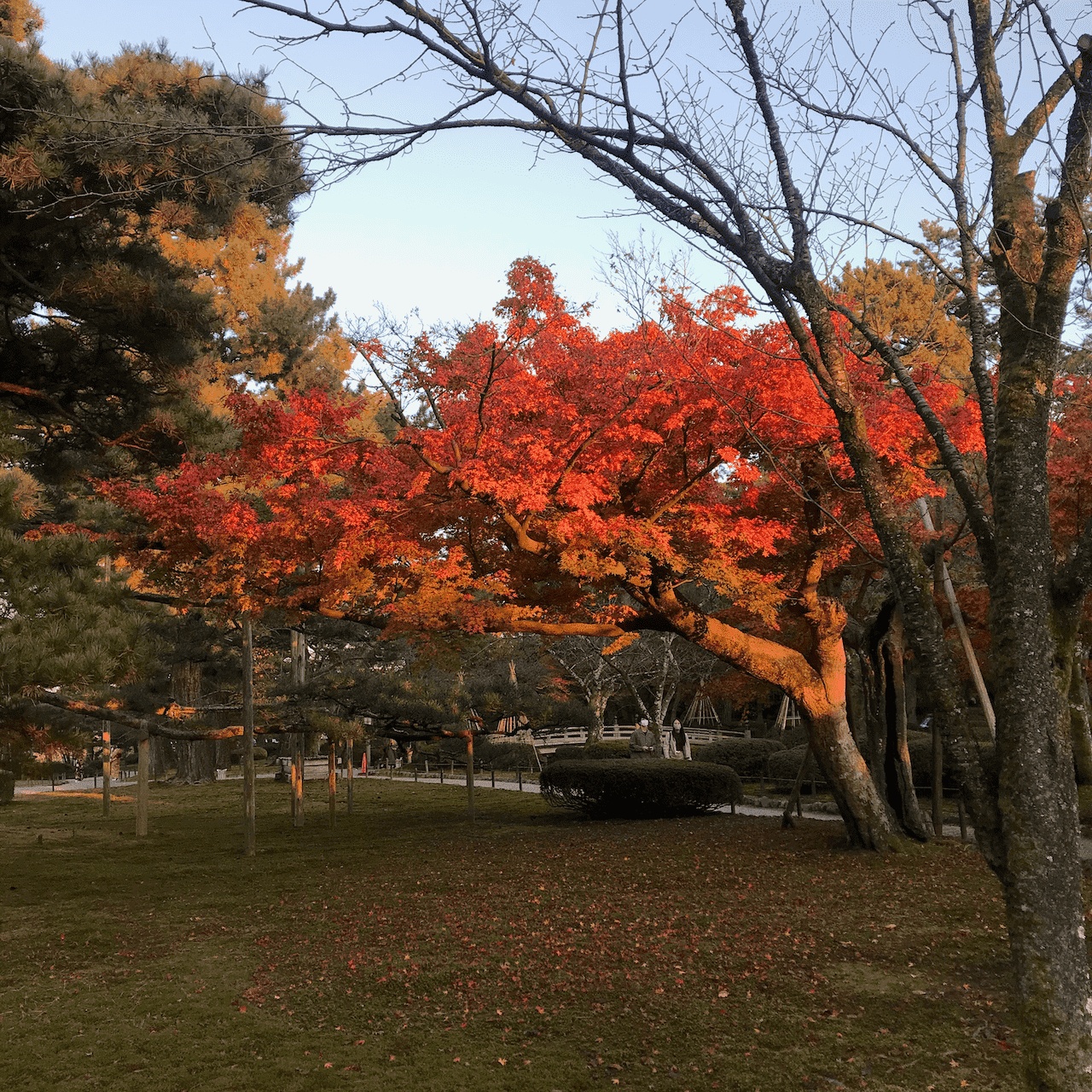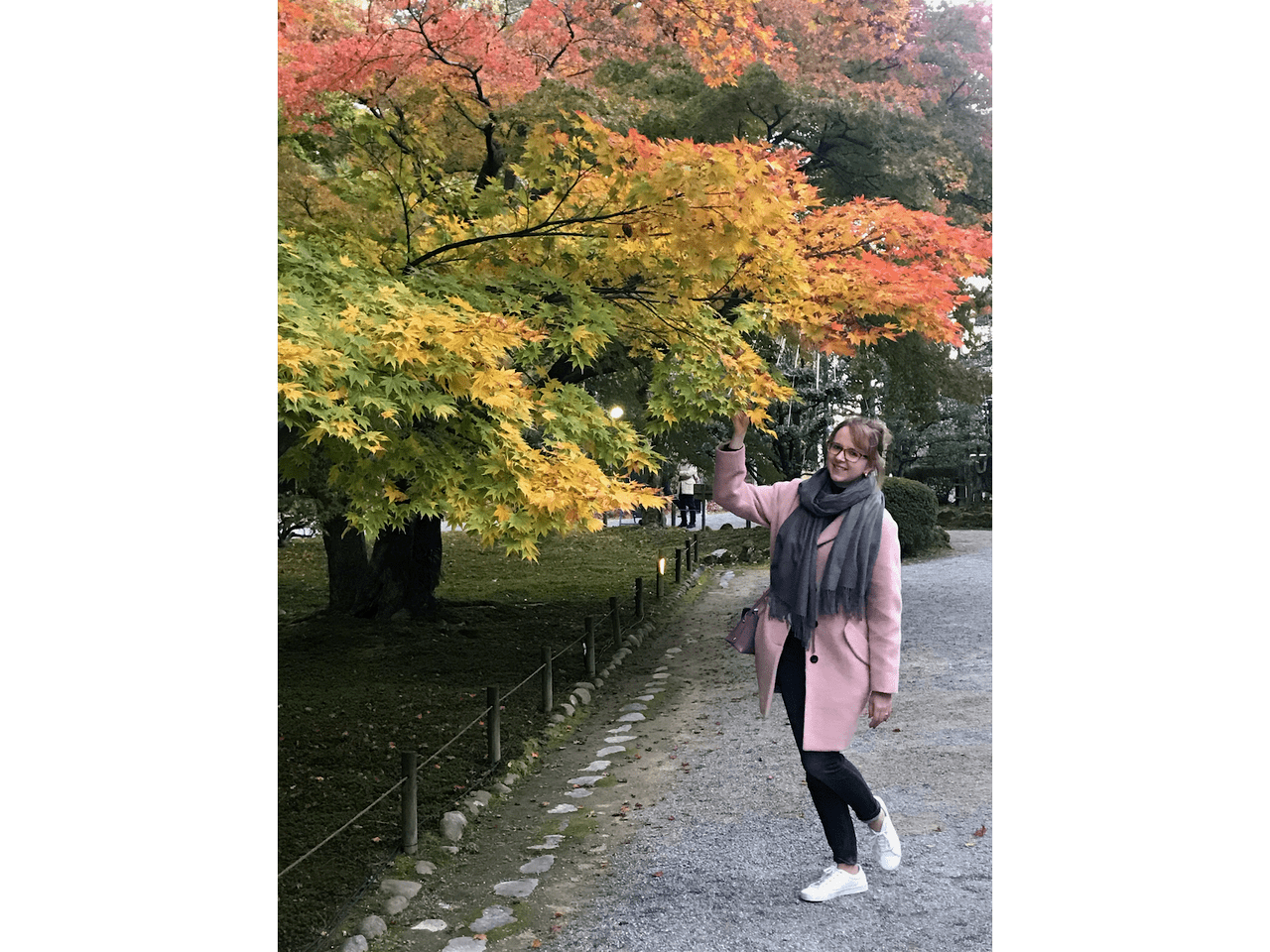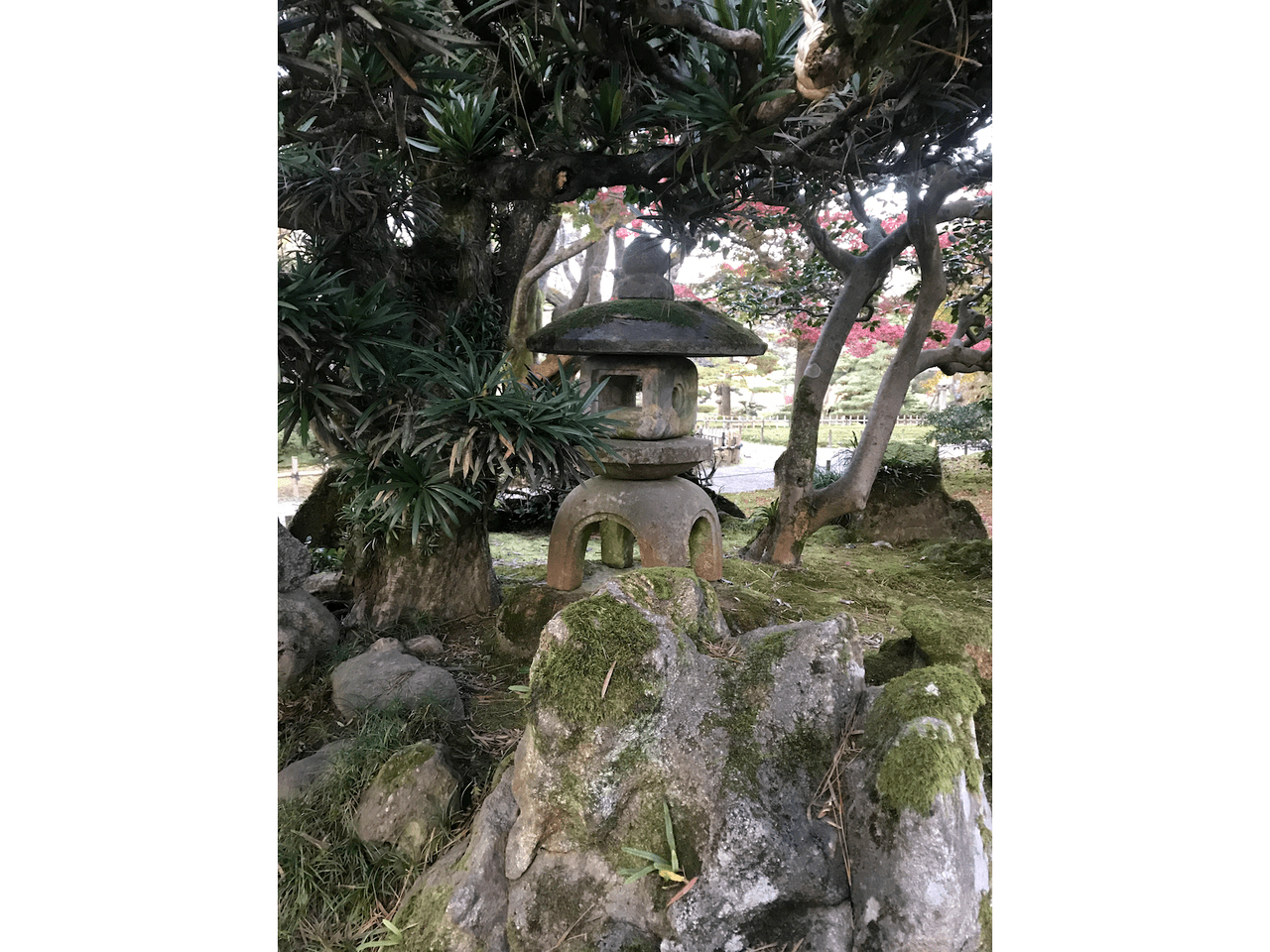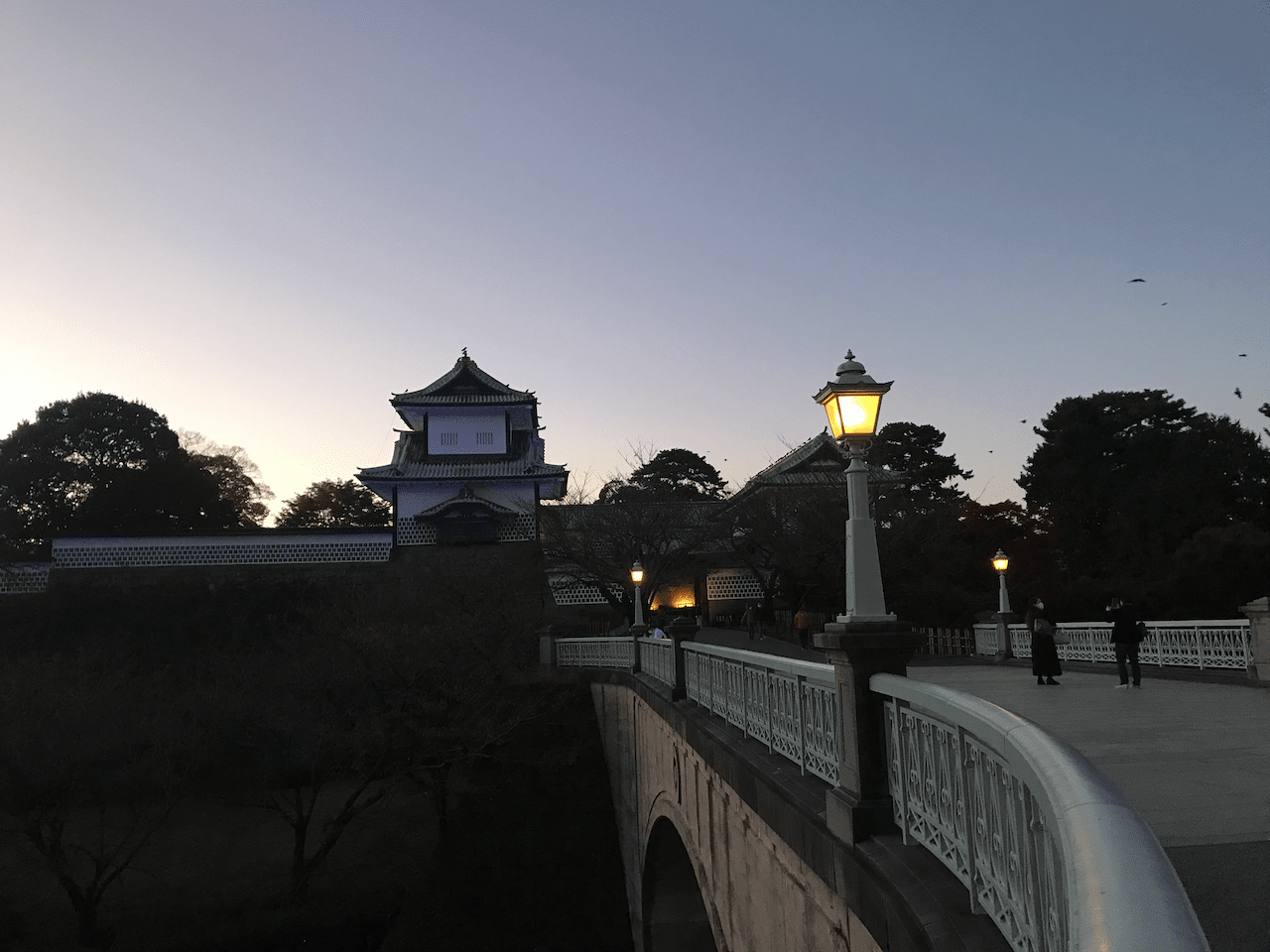 Kanazawa Castle in the evening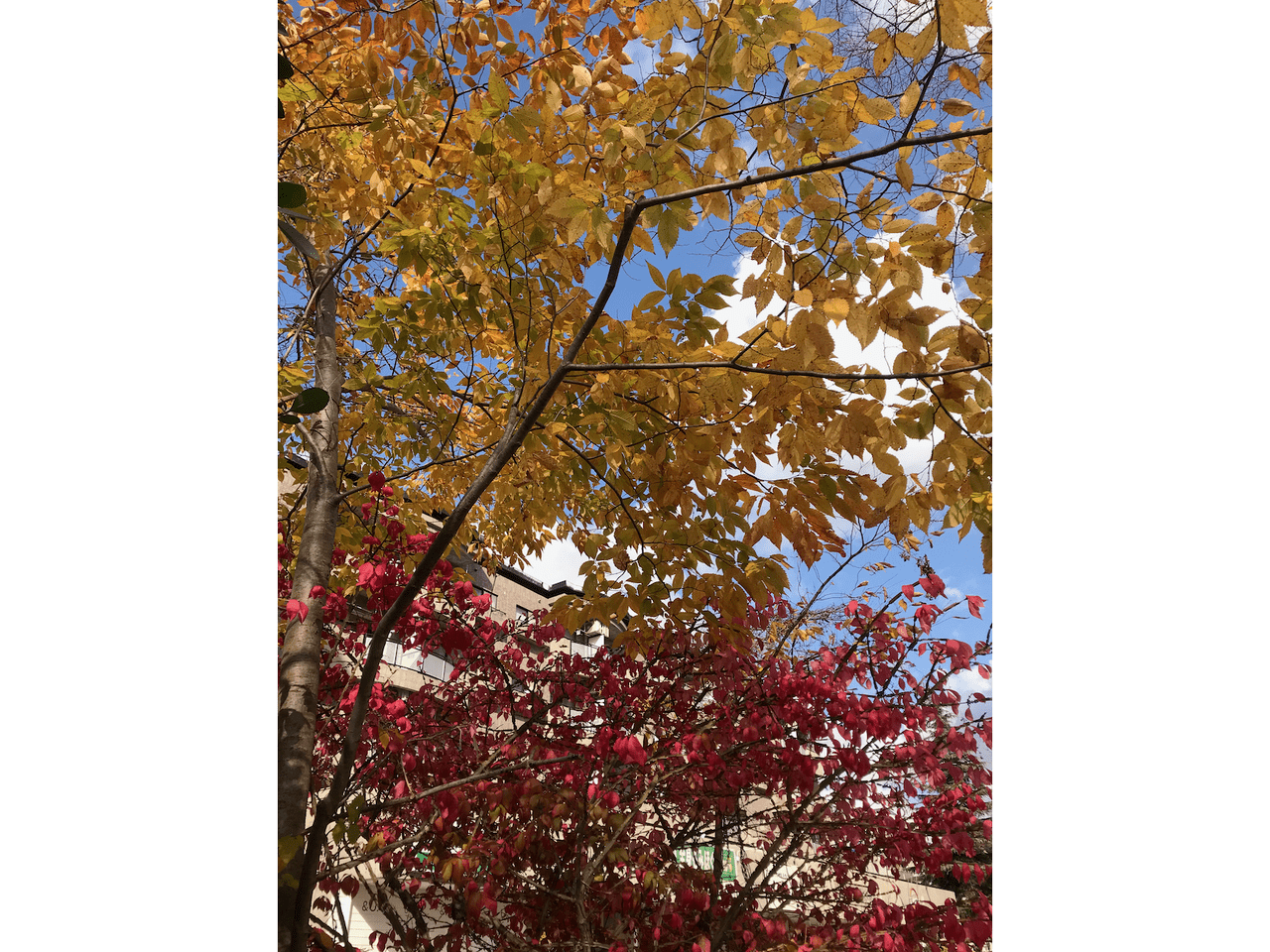 This tree had it both: yellow and red
Fall leaves at Mount Iouzen
End of October, we went to Mount Iouzen to take pictures and to check the trails and we were extremely lucky: on that day, the air was super clear, the sun was shining, there were no clouds and brilliant colors were visible. A rare weather situation for Kanazawa. If you want, you can compare our pictures from our hike in June (see here) to these fall impressions. You will be surprised!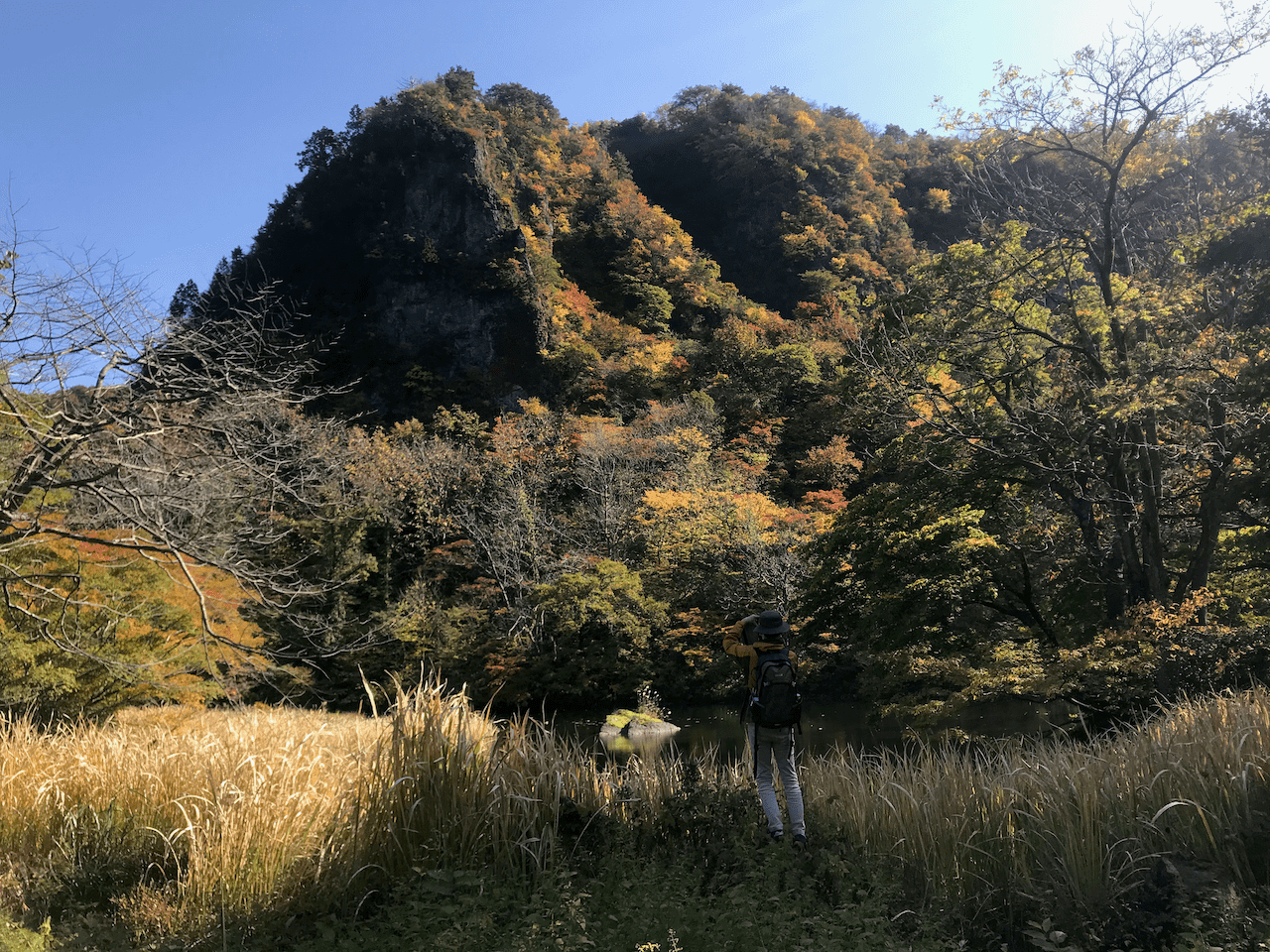 Finally, we got to see the whole area without fog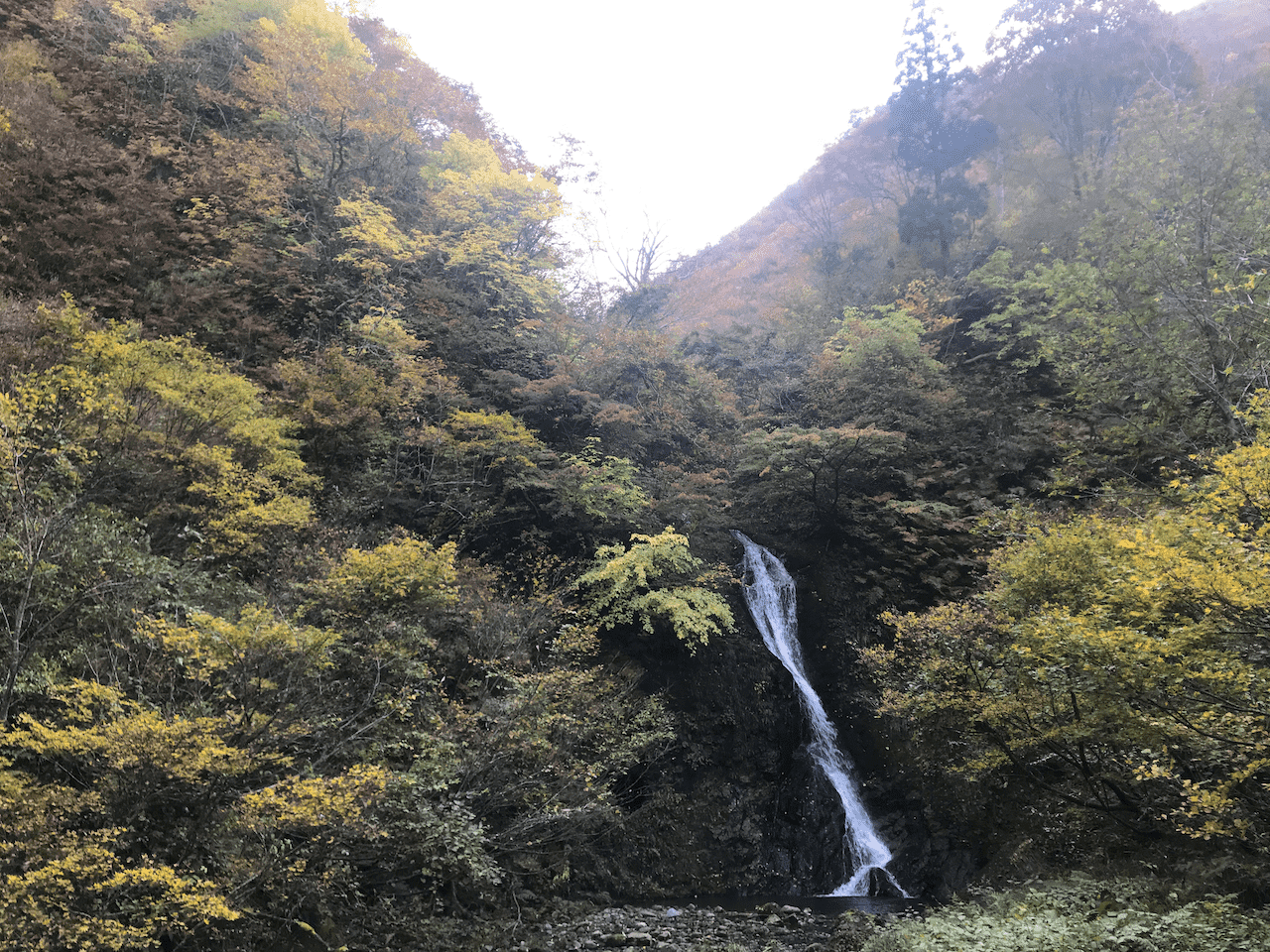 And the beautiful waterfall as well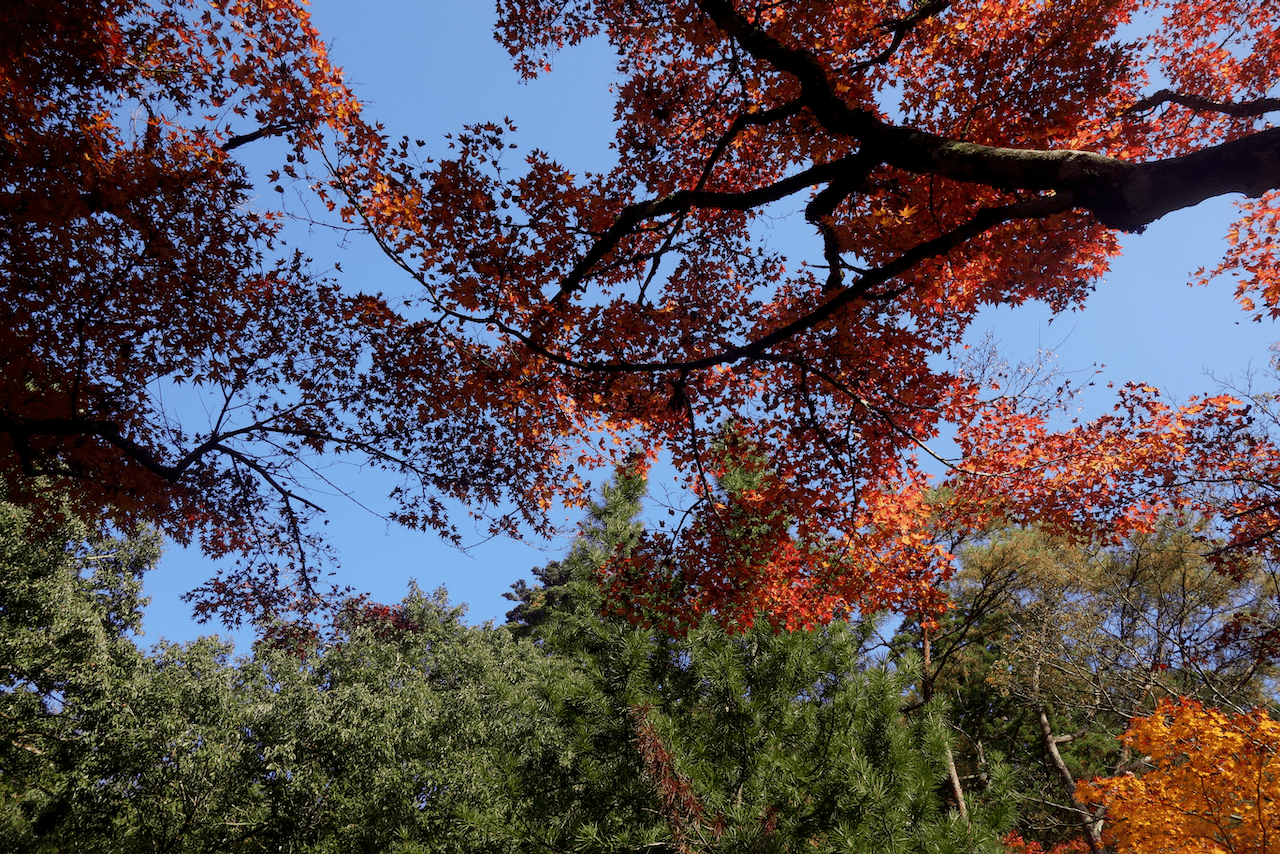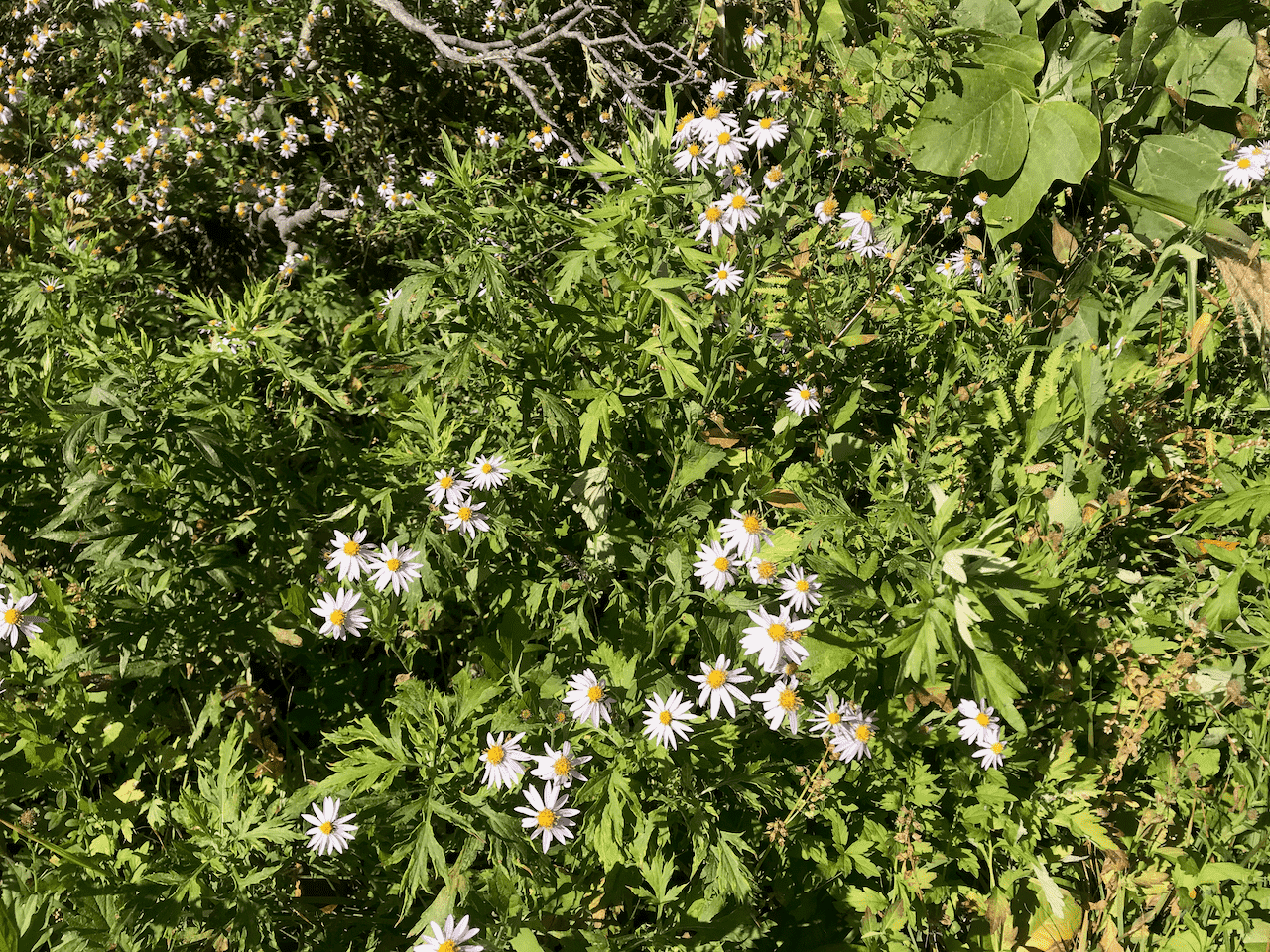 Those cute flowers could be found around the lake
From the top of Mount Iouzen (the mountain is only 15 minutes by car away from our house. That's incredible) we could see Kanazawa City, the Japanese Sea, the southern part of Ishikawa prefecture, Mount Hakusan and, on the other side, Mount Tateyama and the whole Toyama Bay. It was stunning.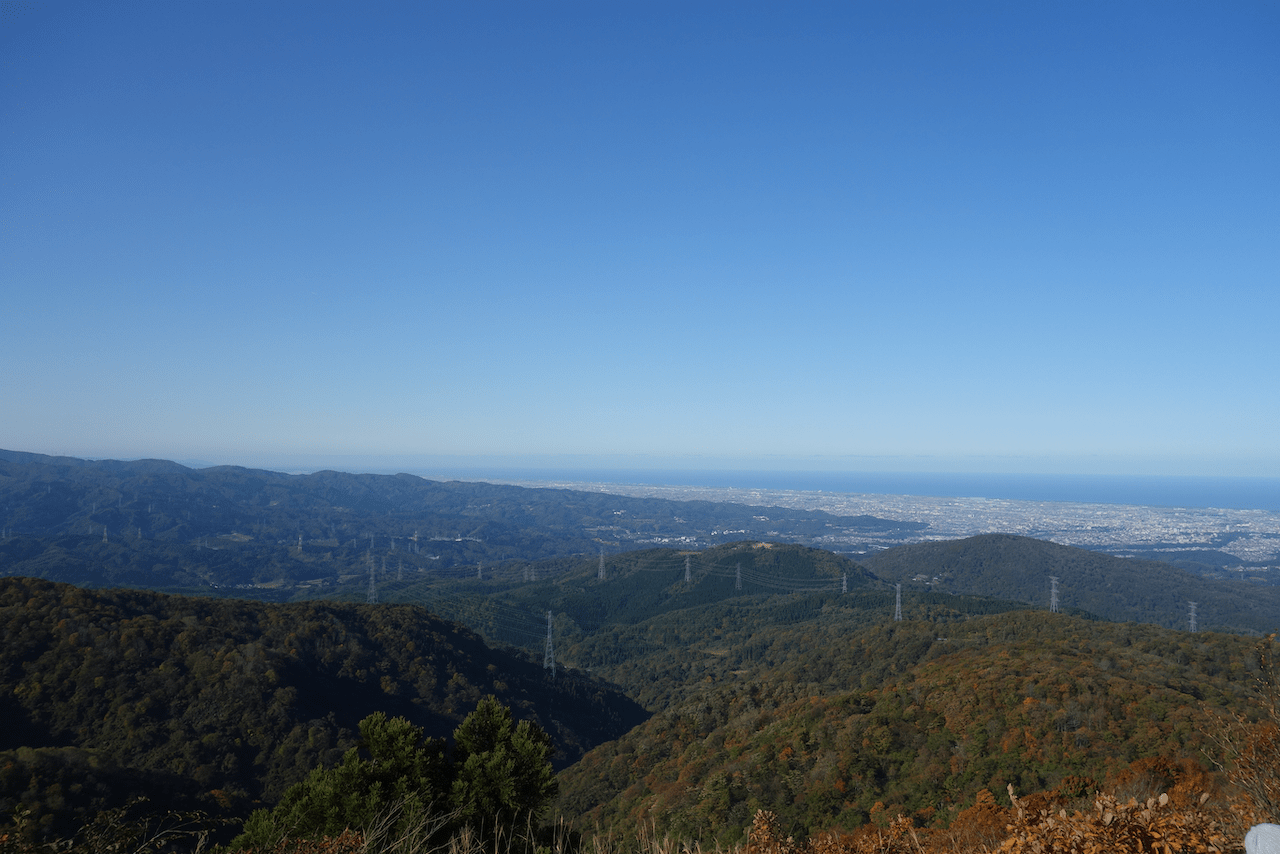 Fantastic view of Kanazawa and the sea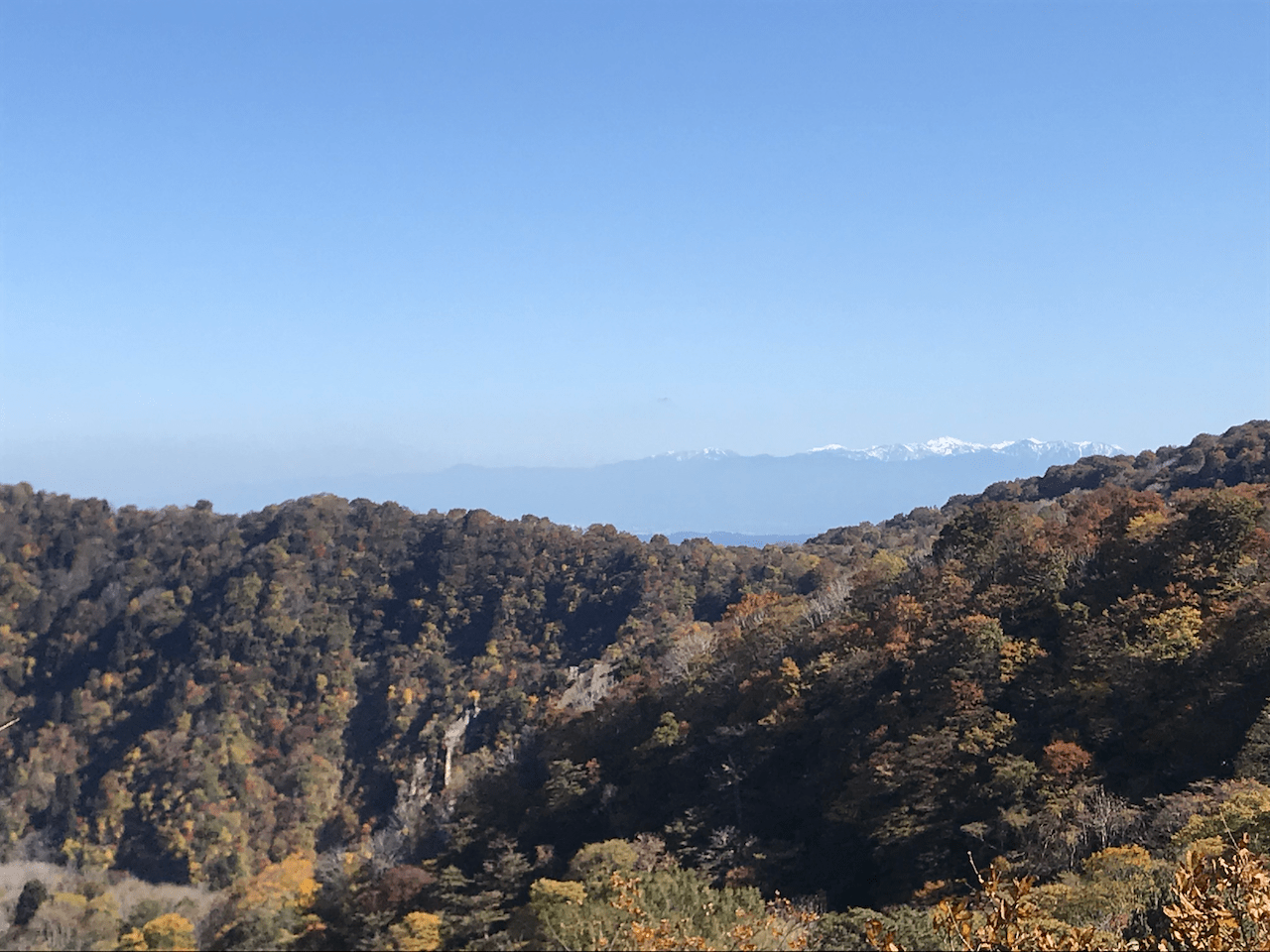 Mount Tateyama with snow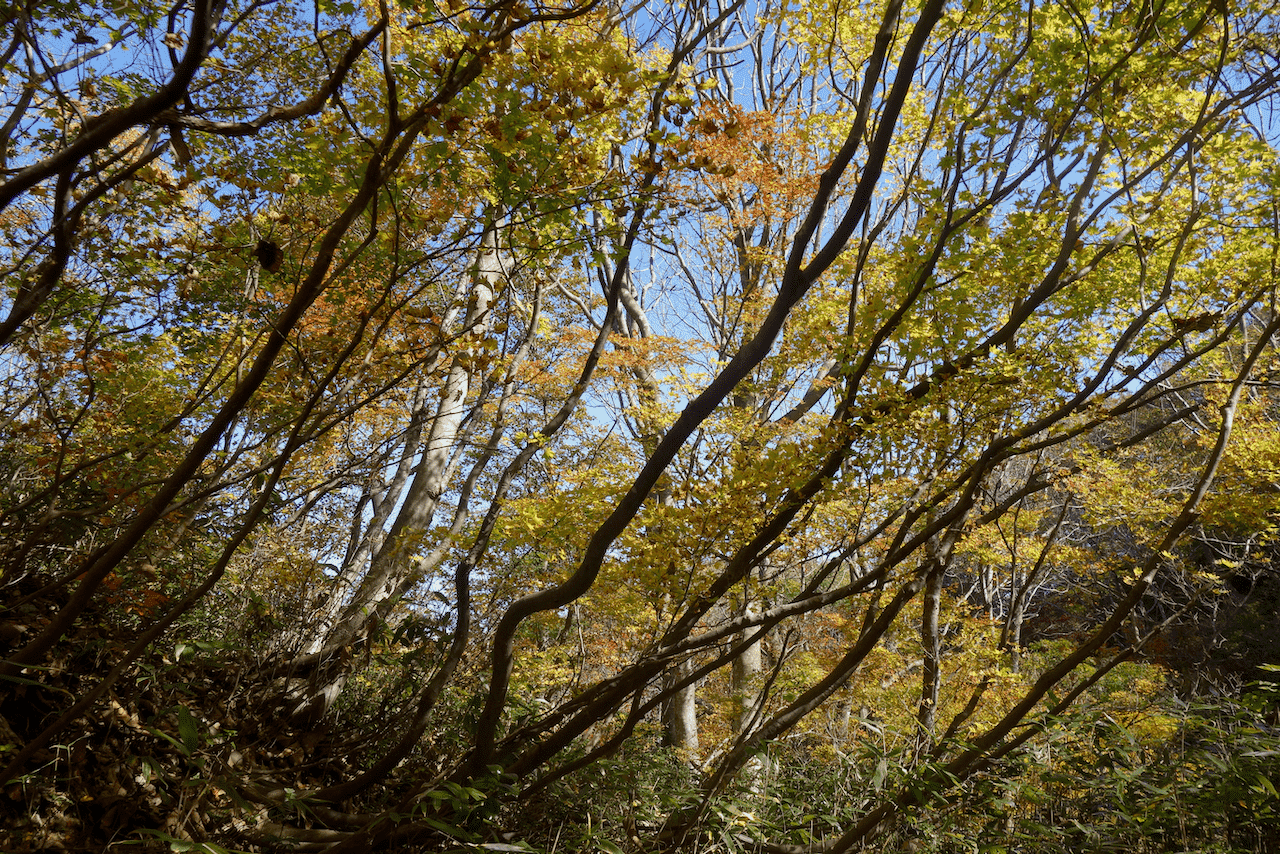 Finally I got to see the beech tree forest - the hike was challenging but the trees were totally worth it! The atmosphere was very special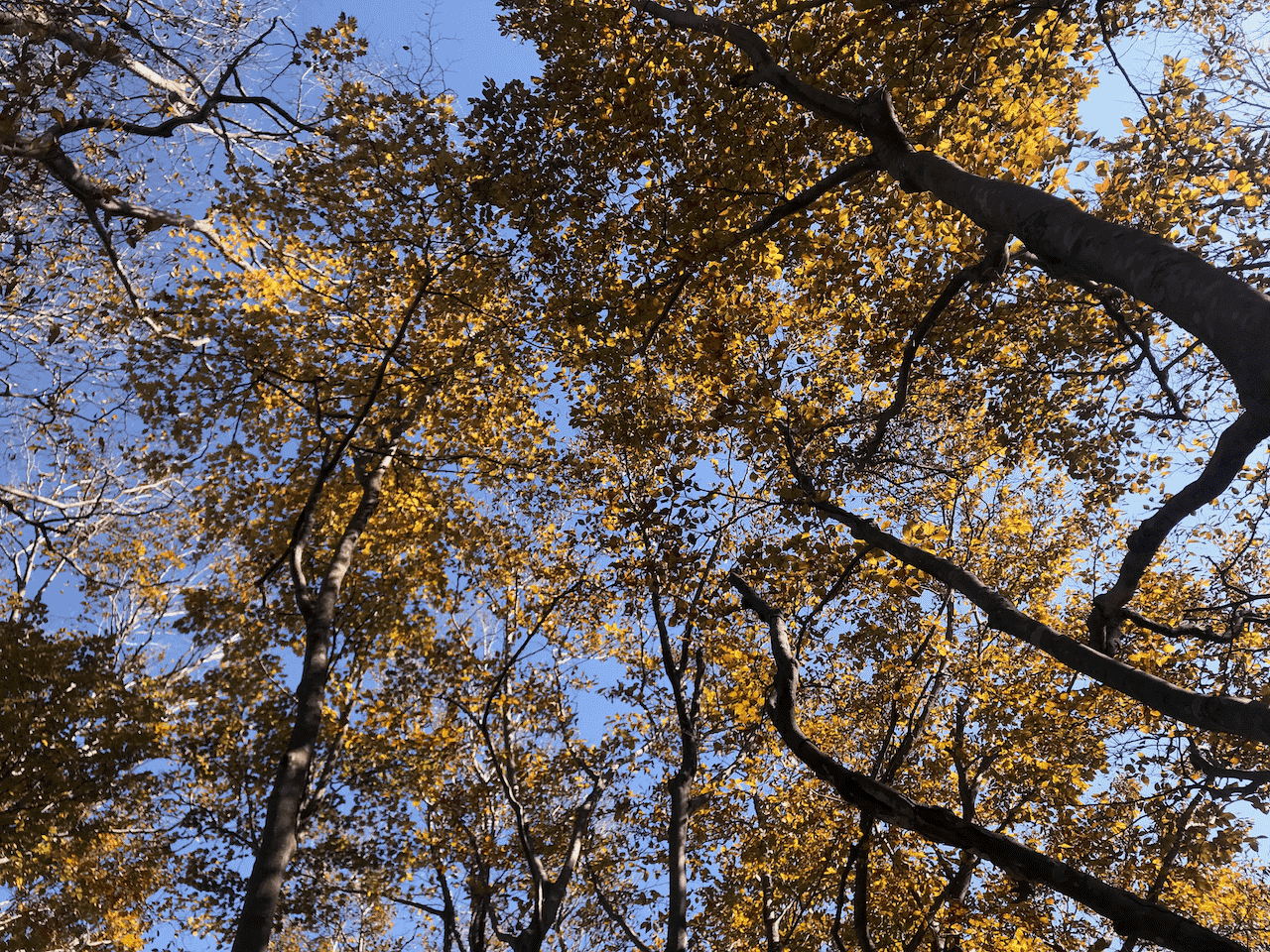 We were enjoying the whole day in the autumn sun. I am sure I will remember this day for a long time.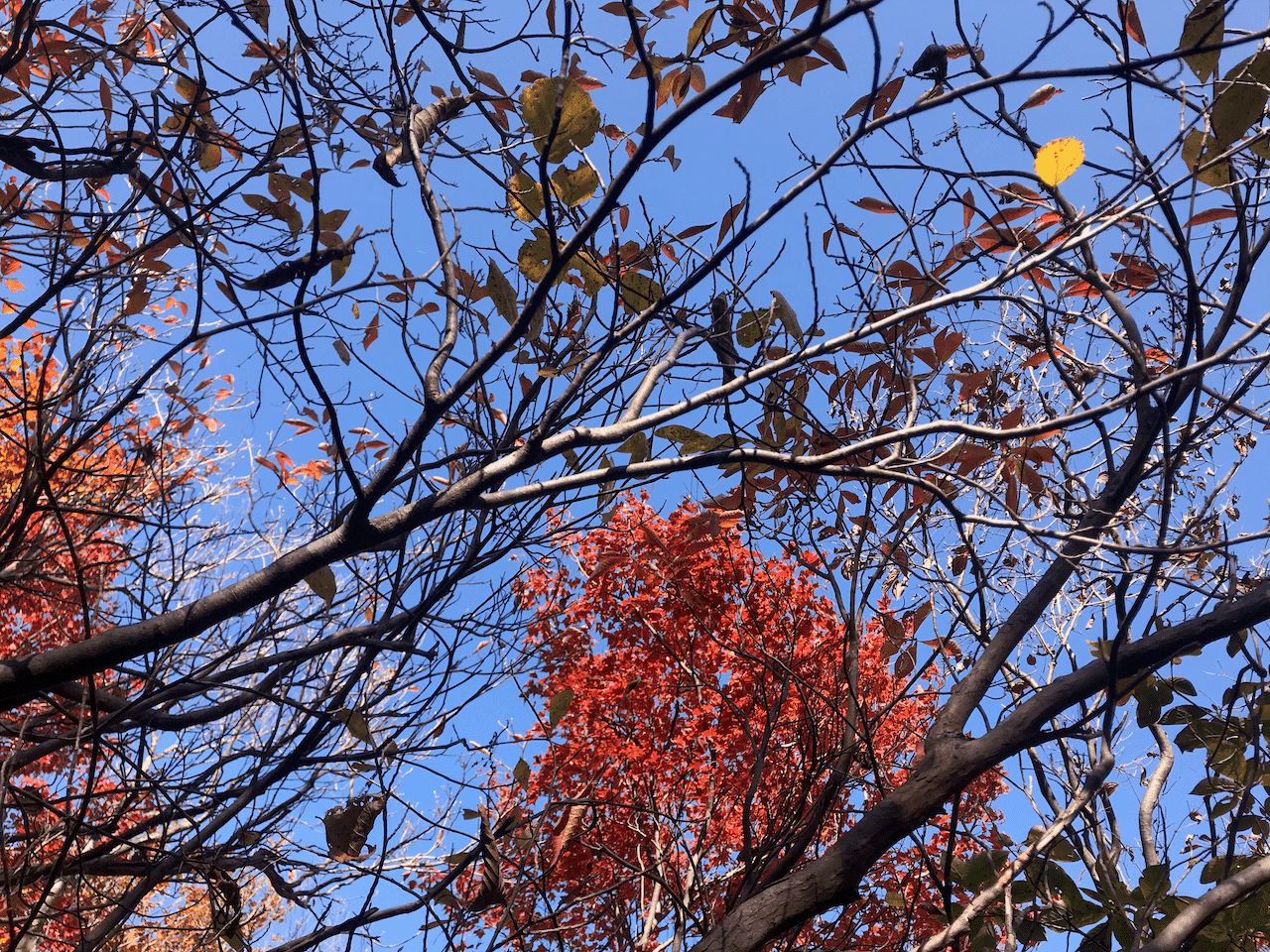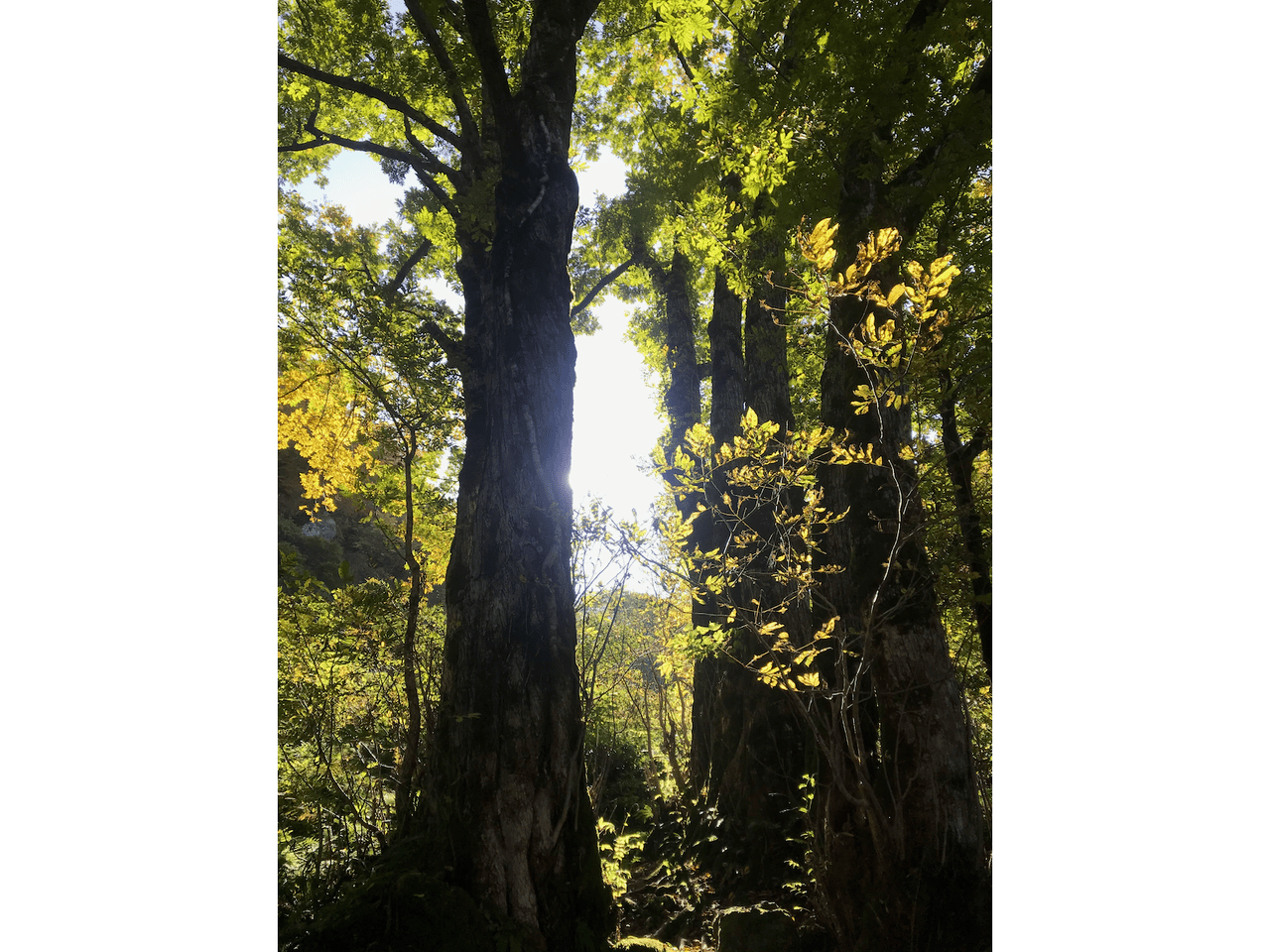 Look likes the entrance to another world (we were all singing the Totoro song while passing those big trees :D)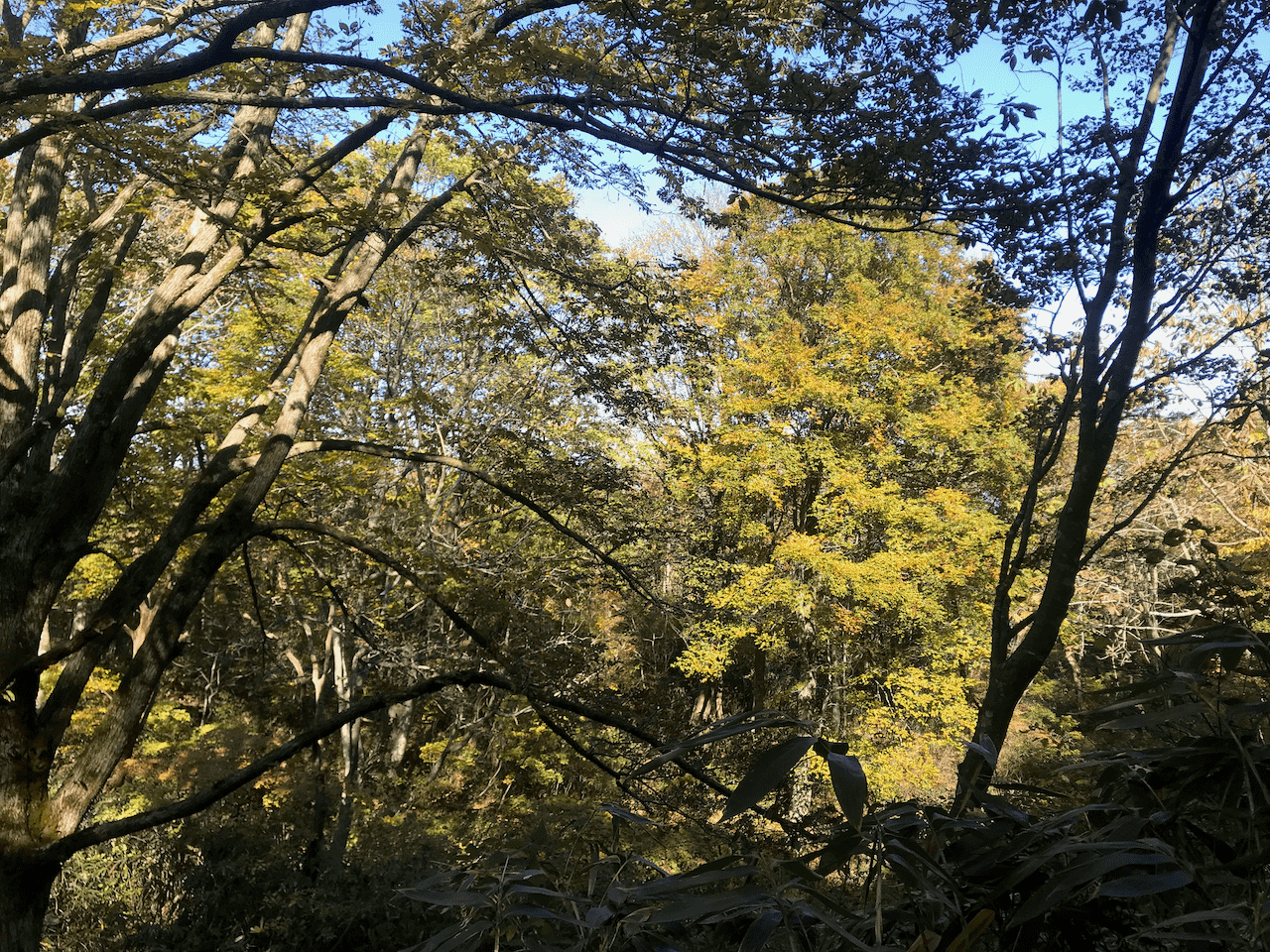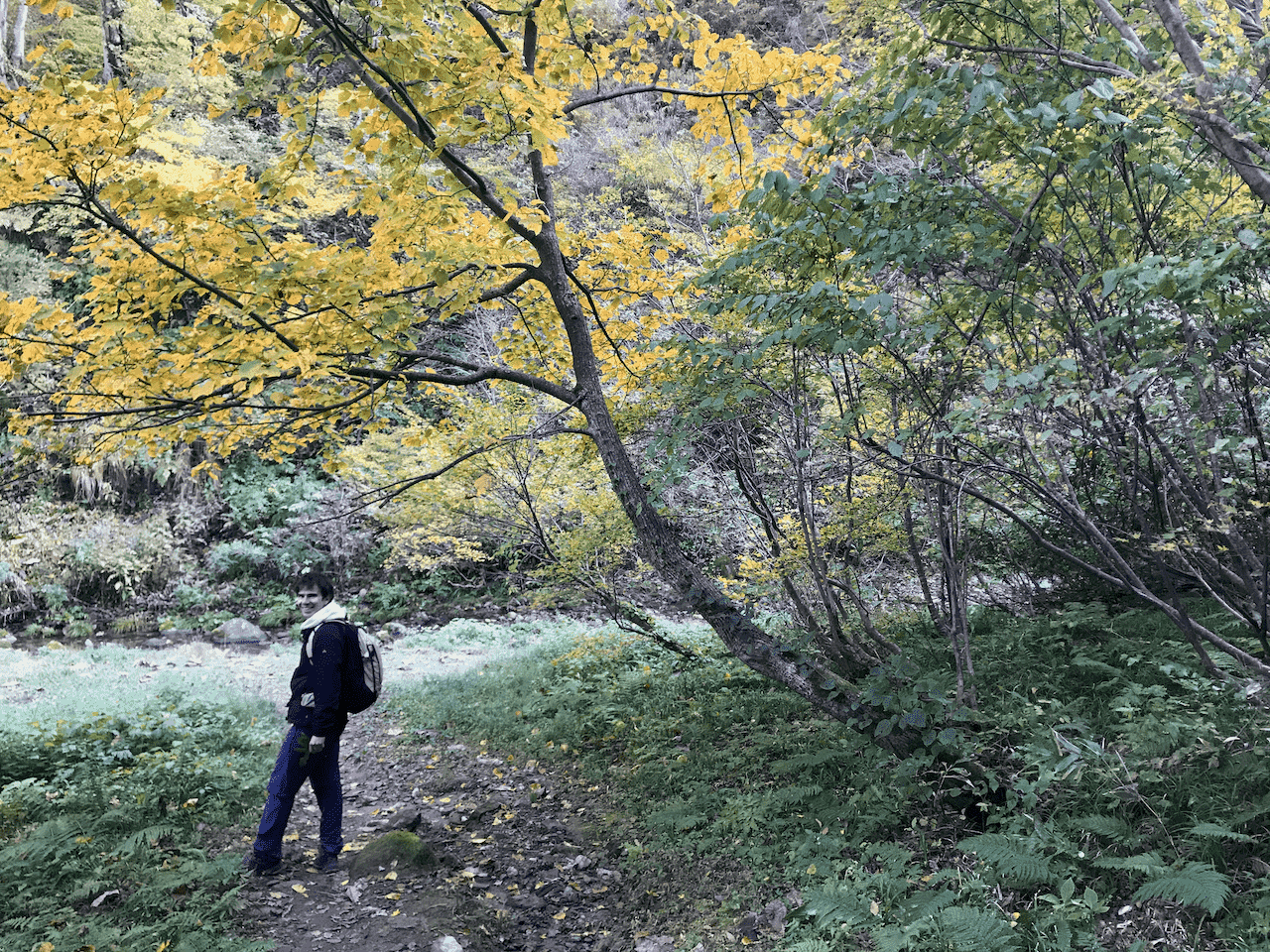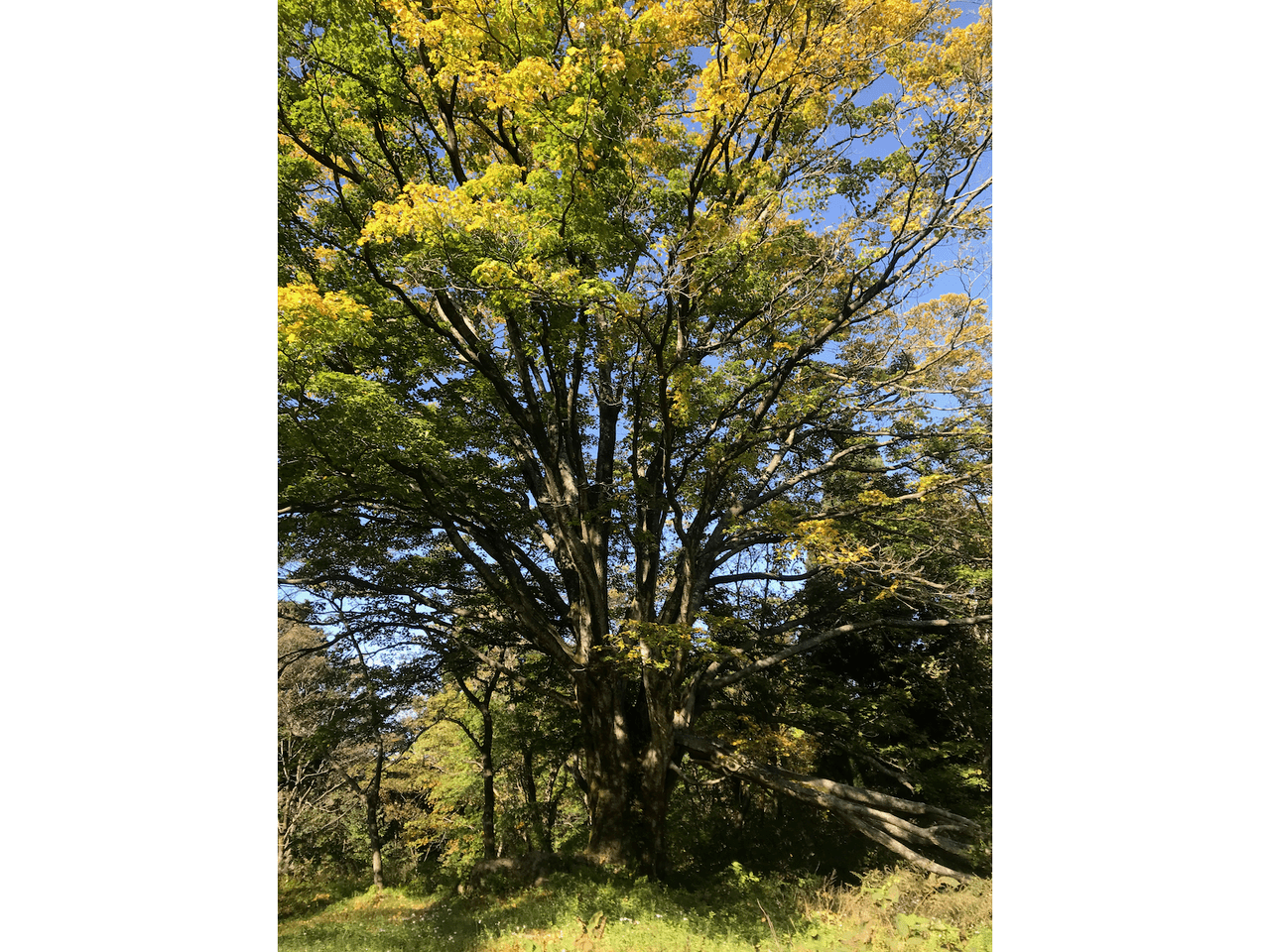 We took a picture of that tree during our foggy hike in June and it looked really spooky. But in the sunlight, it is so beautiful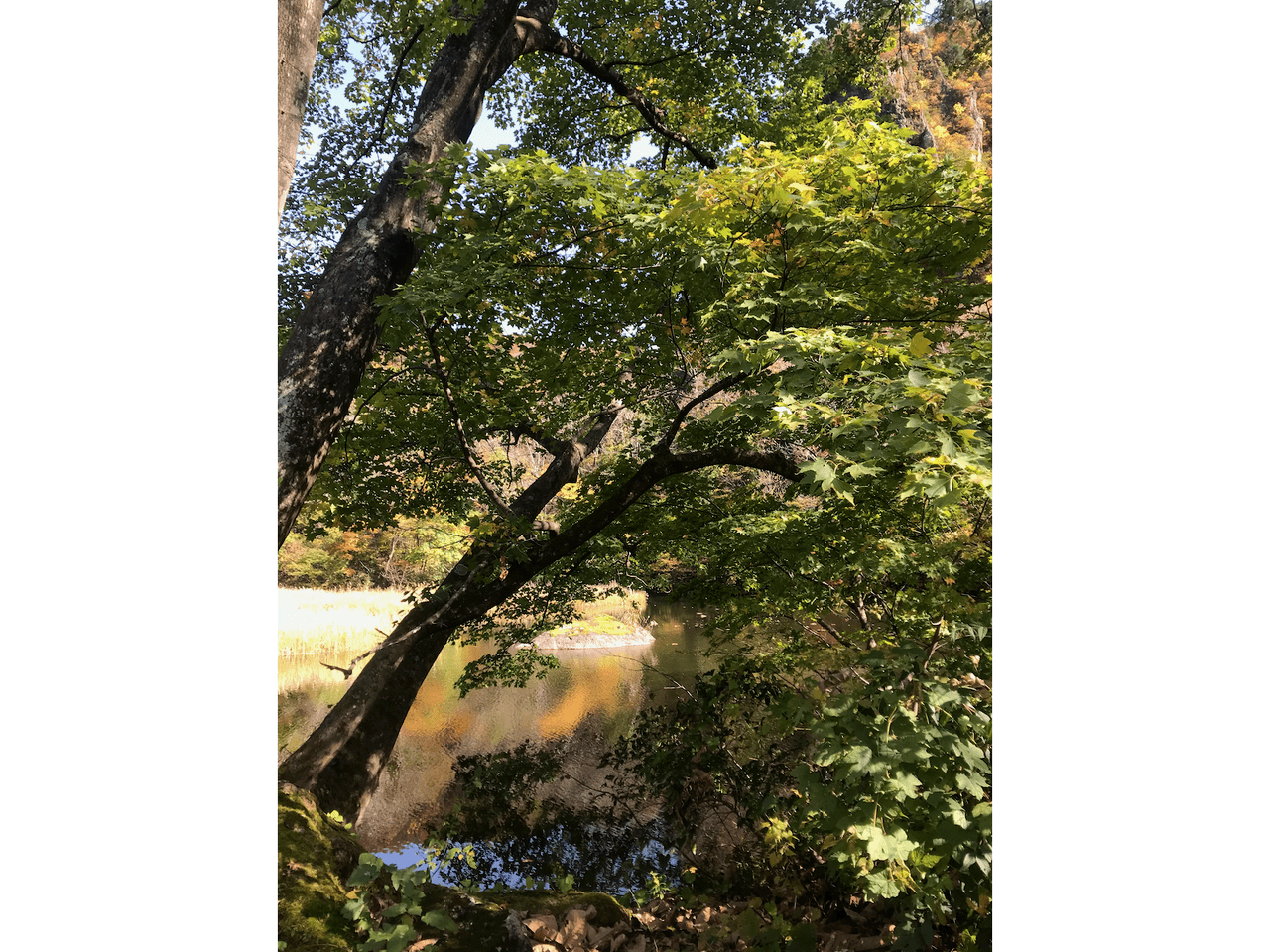 Viewing at Natadera temple
We were also finally able to visit Natadera Temple, which is located very close to Kanazawa and a [famous spiritual sightseeing spot](a temple of the Shingon sect of Japanese Buddhism. The large temple grounds feature multiple buildings, a pond garden and a characteristic rock face with handcut meditation caves and steps carved into the cliffside.) in Ishikawa. Natadera, which is from the Shingon sect of Japanese Buddhism, is close to Komatsu city and about one hour drive from our house away. At the large temple grounds you can find many buildings, a pond garden and a characteristic rock face with handcut meditation caves and steps carved into the cliffside. And, lots of beautiful trees which makes it a top spot for fall leaves viewing in November!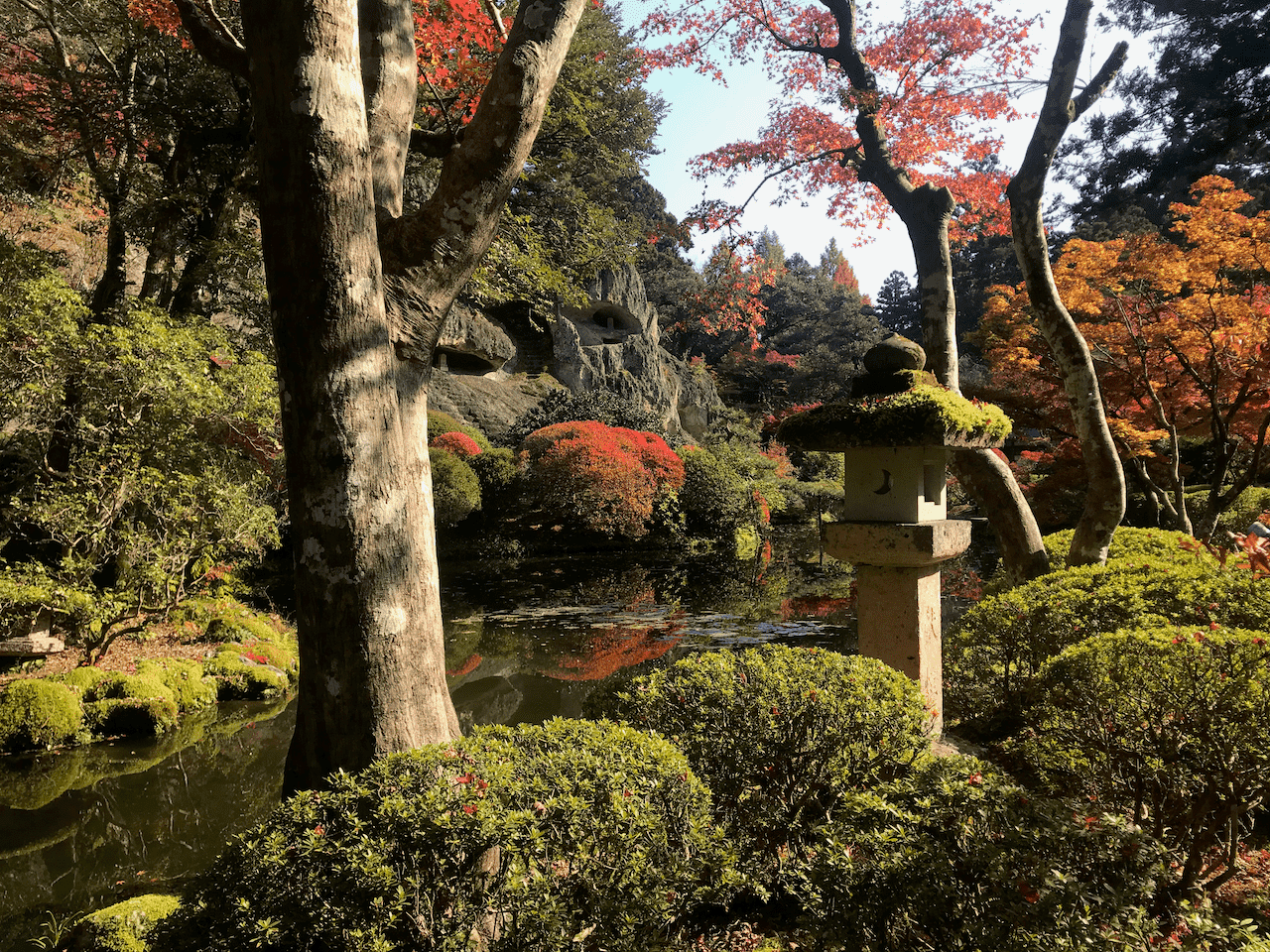 No words needed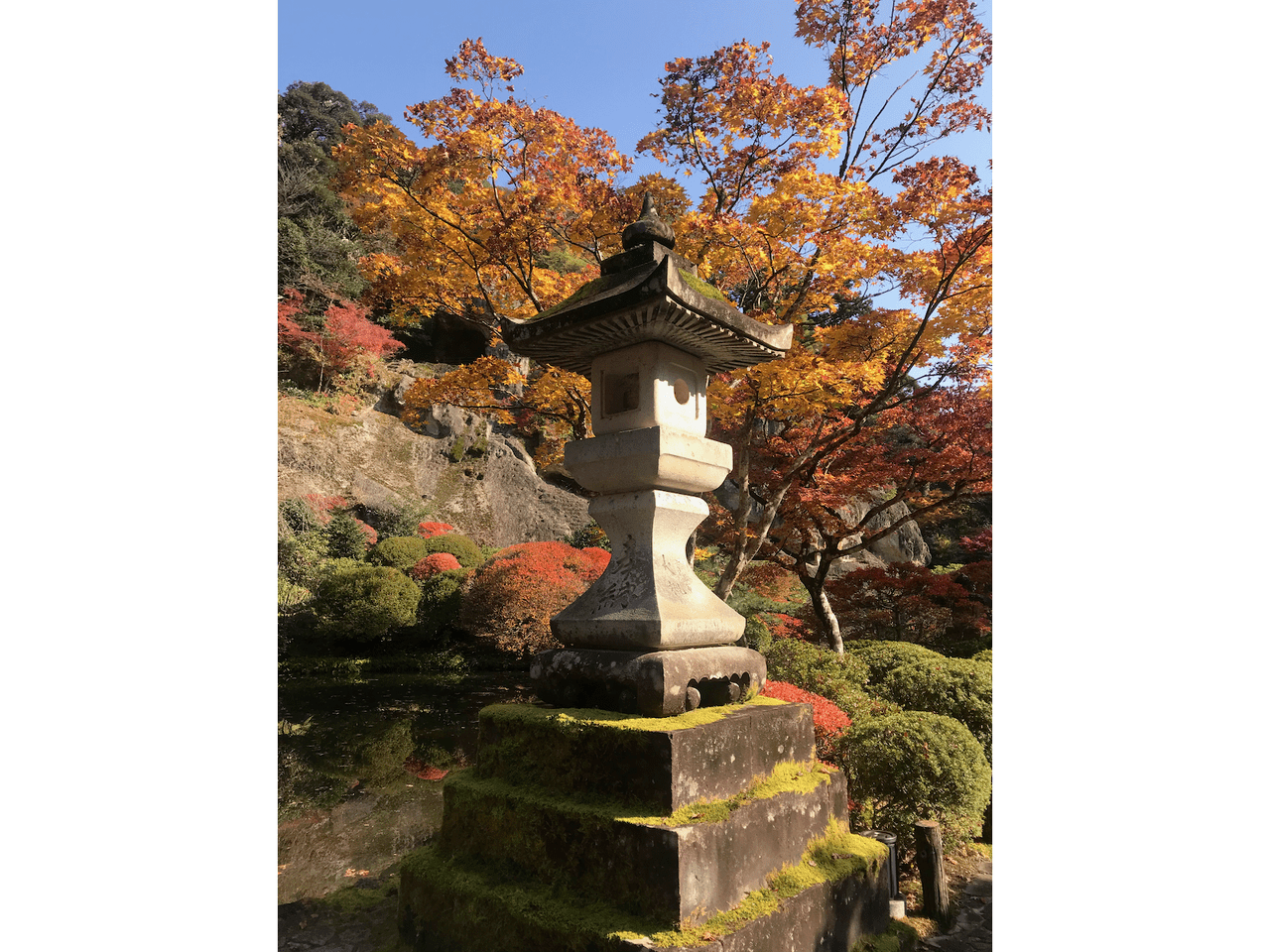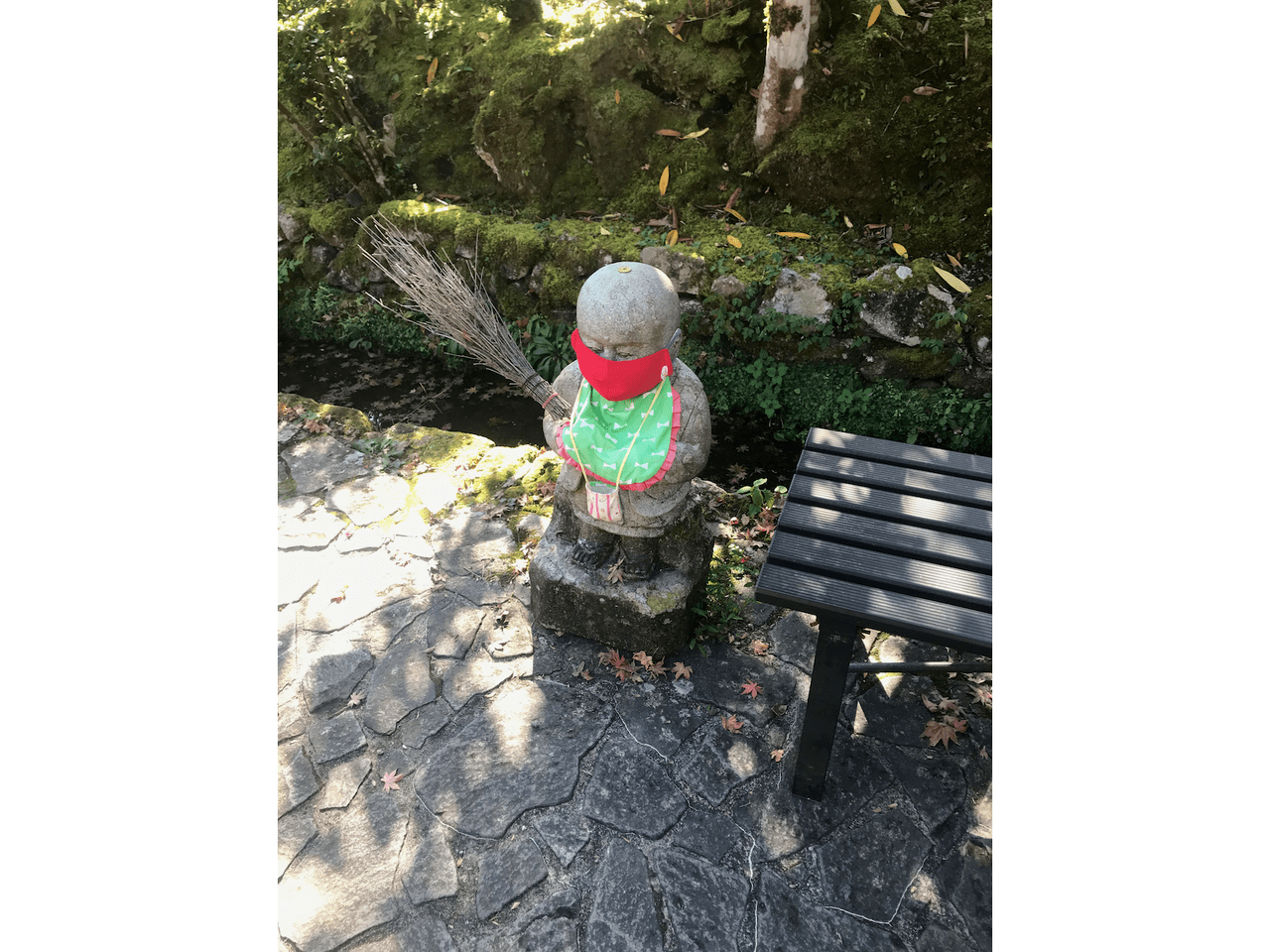 The stone statues were all covered with masks - very COVID appropriate
The whole area is bigger than I thought, you can easily spend one or two hours there, just walking around and admiring the various garden landscapes. We also went to the main building to get a glimpse into our future (getting to know your fortune has never been more important than today I guess) and prayed for good health of our families.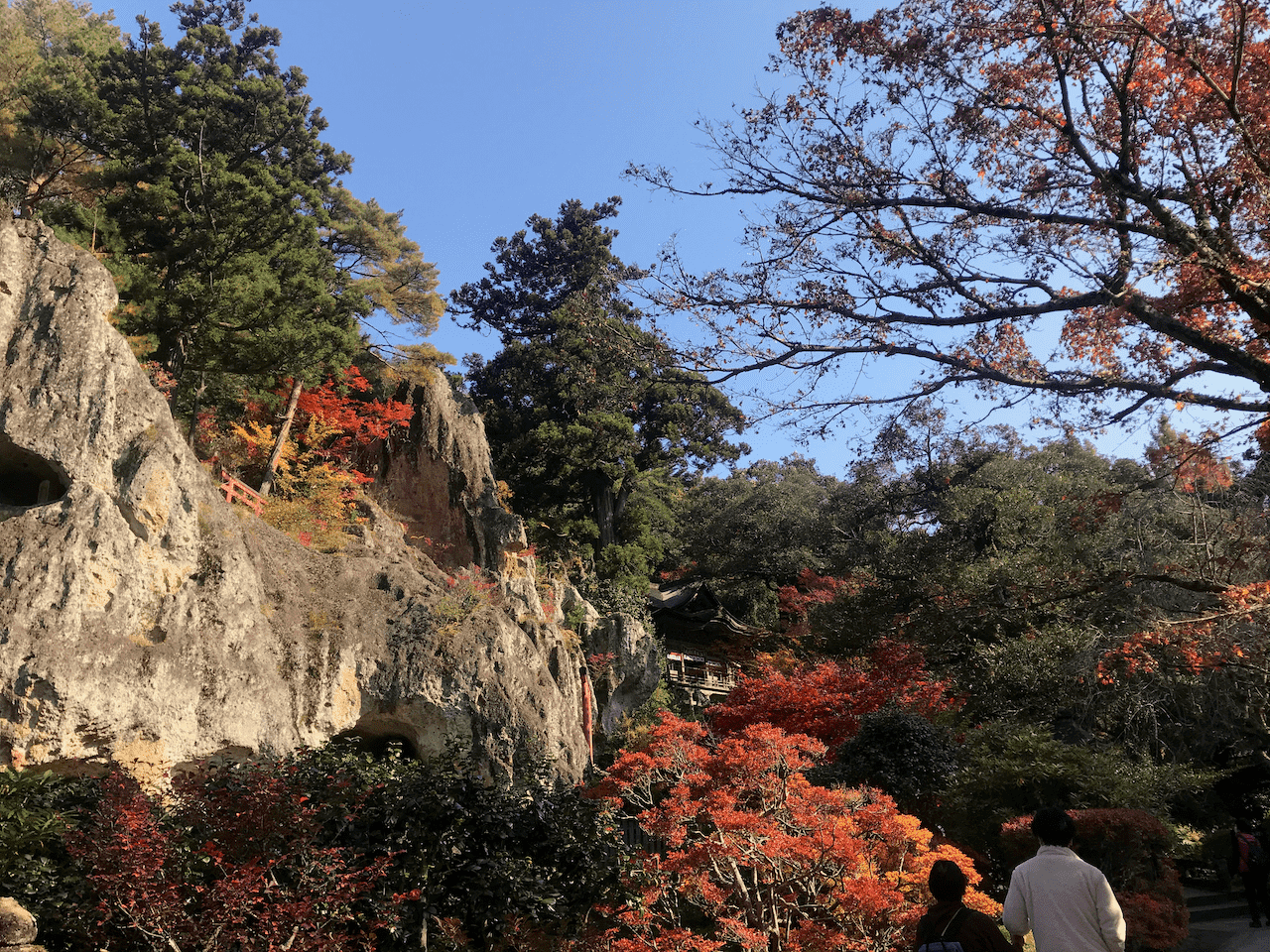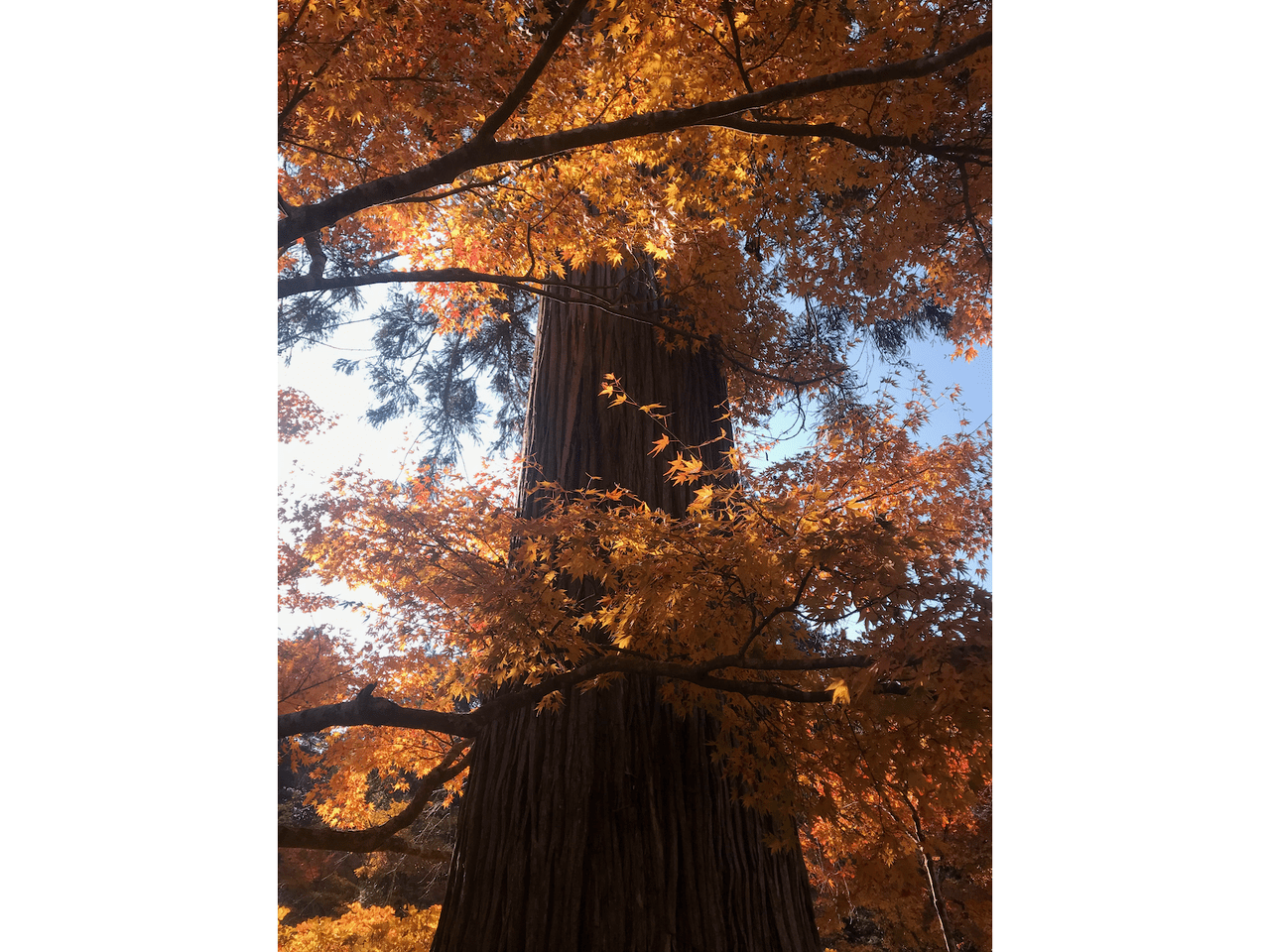 An enormous tree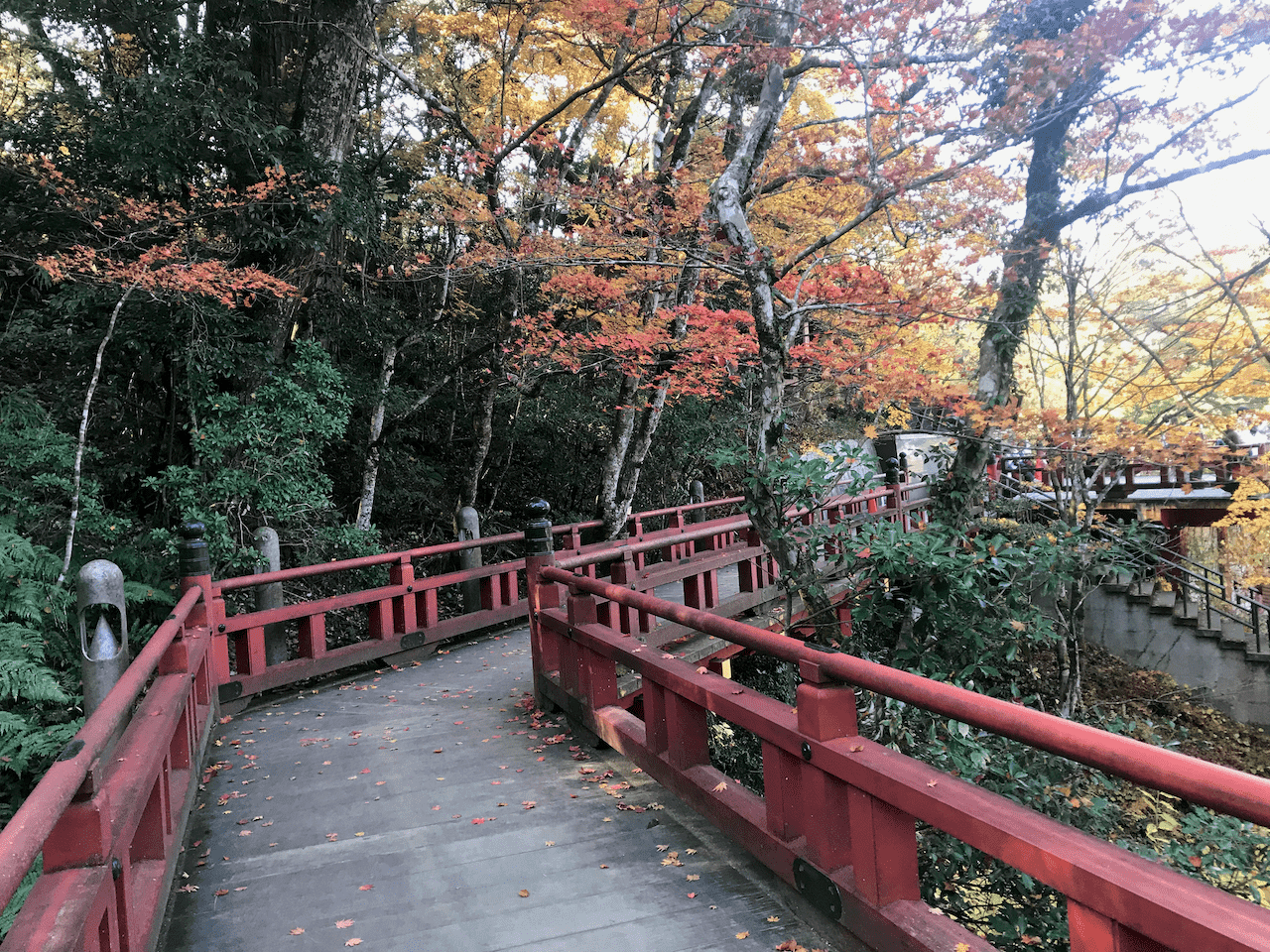 Looks like no one is here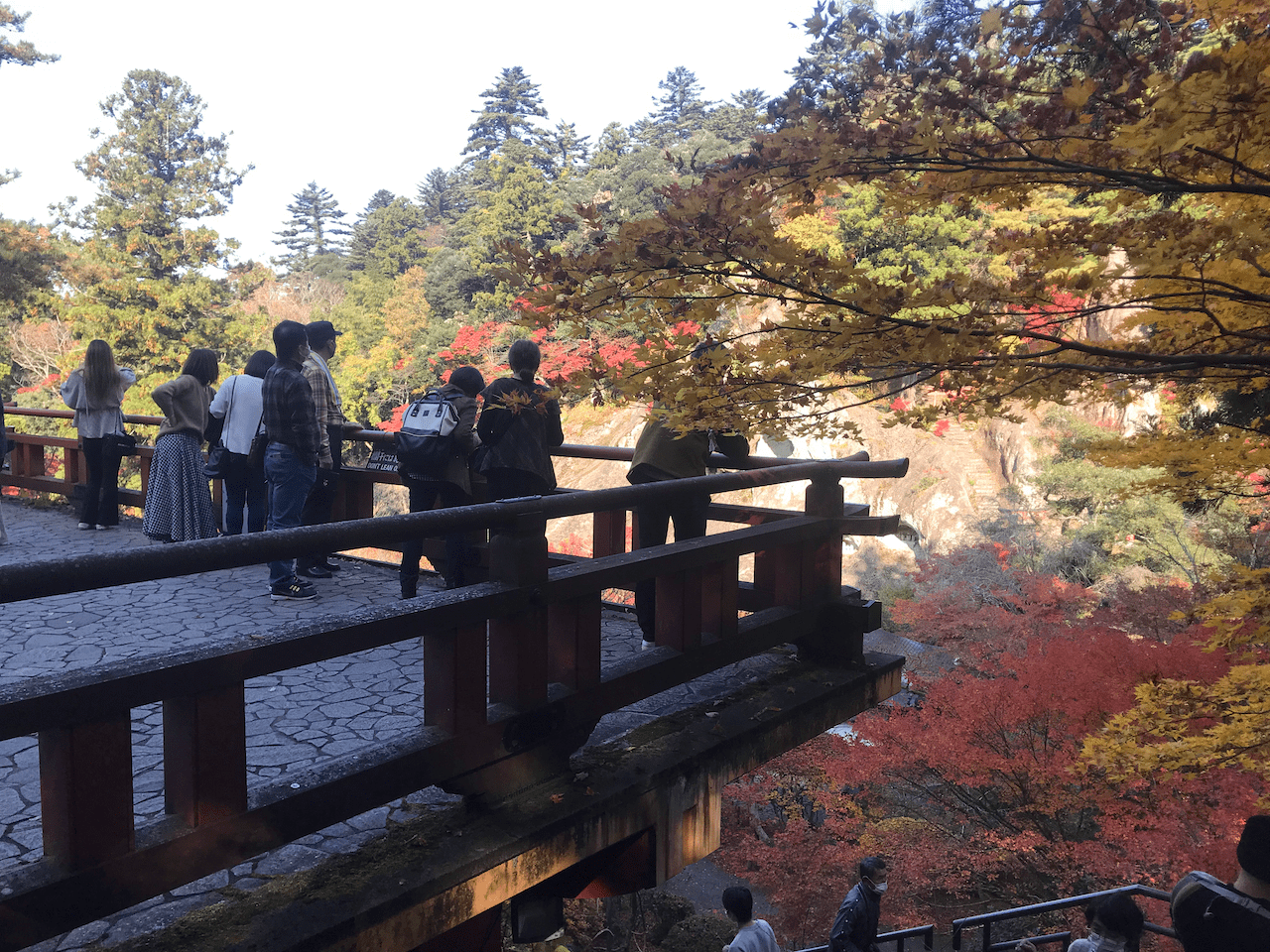 However, it was very busy
Despite COVID, the temple grounds were super busy (and it was only a weekday!), once again showing that this is one the most popular places you can go if you want to enjoy the autumn leaves. The colors were amazing and the combination of the temple buildings, the caves and the high trees was truly special. We enjoyed walking around in the surprisingly warm late November sun and took so many pictures.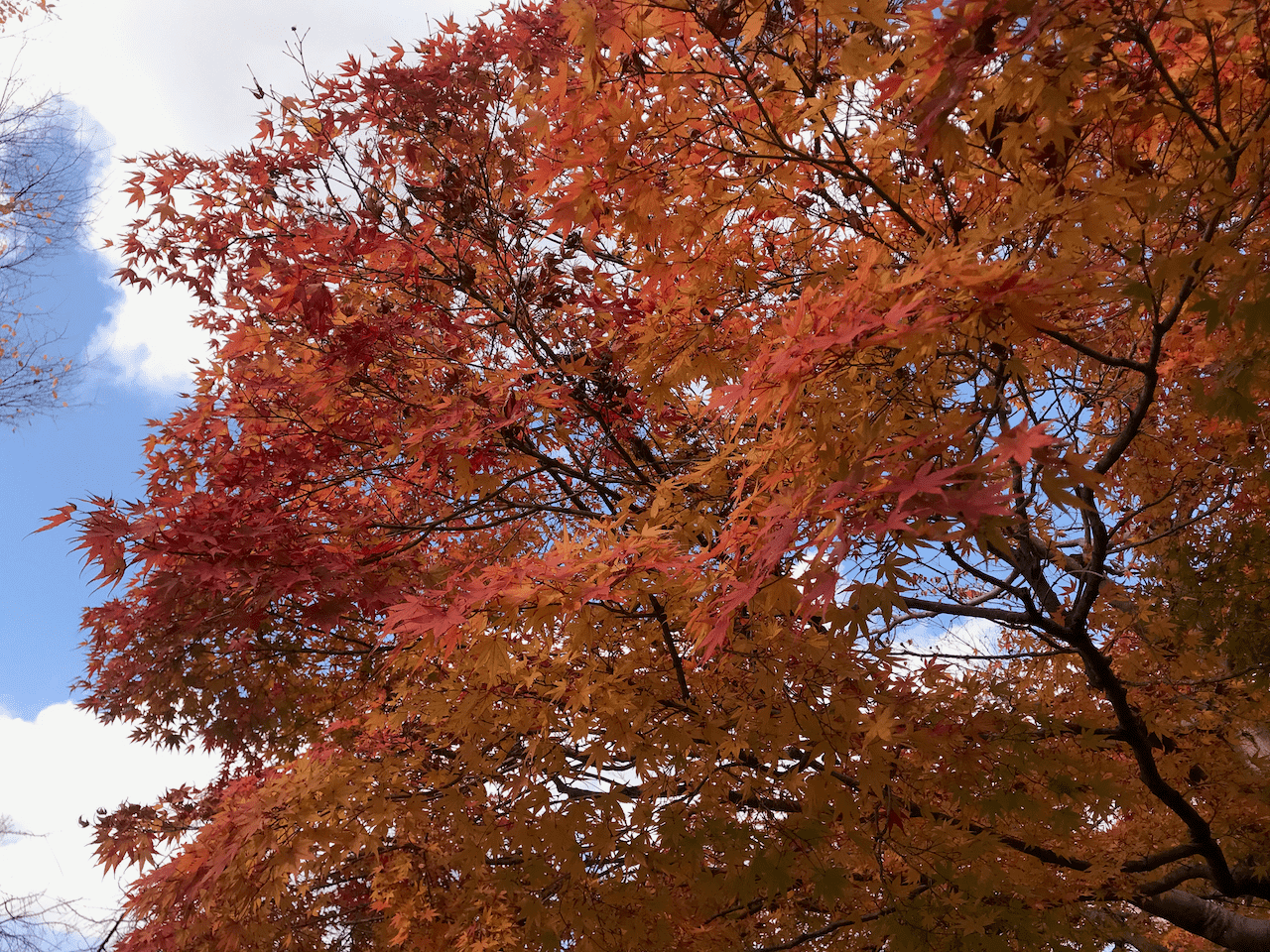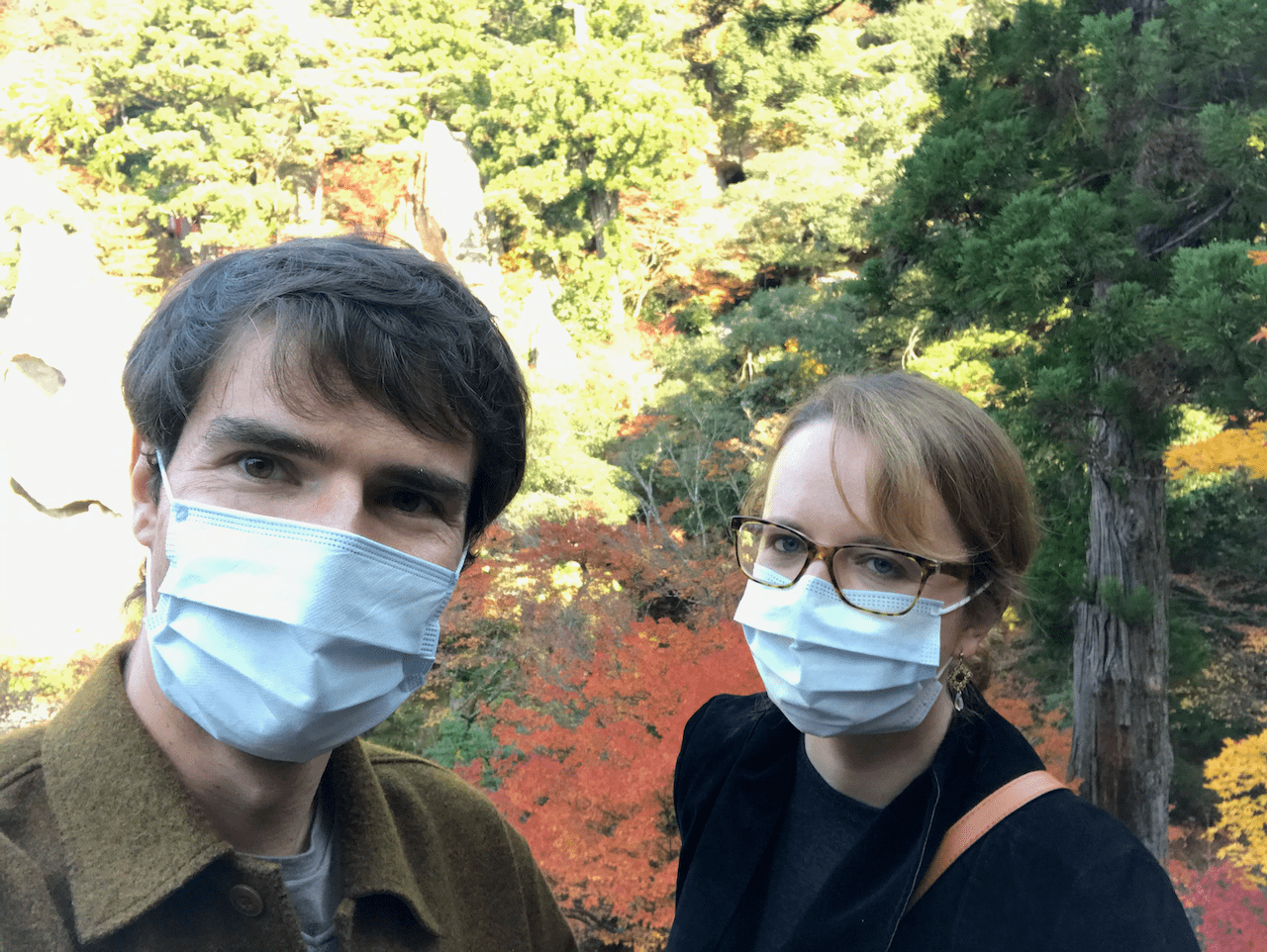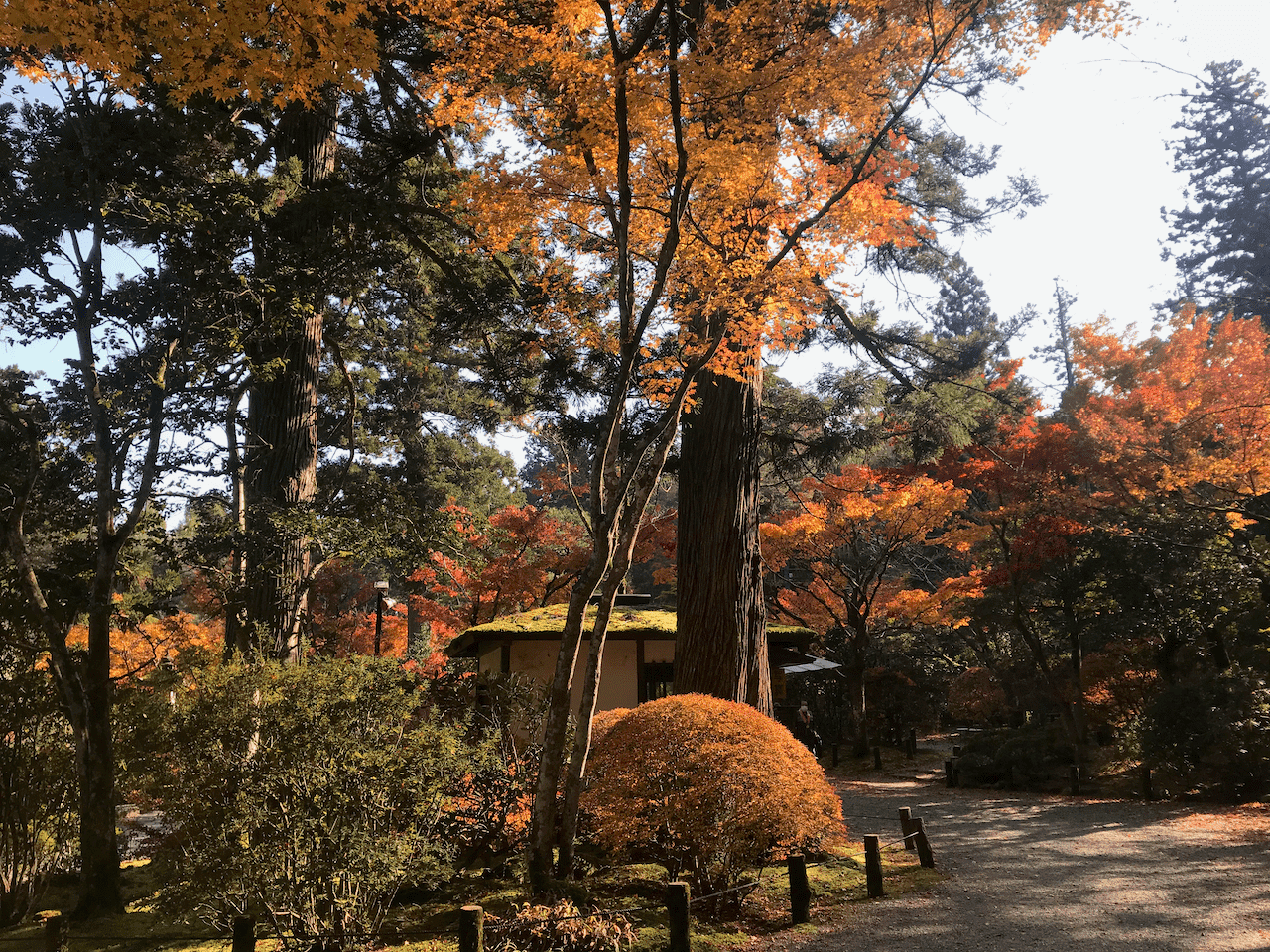 Up next
Dramatic cliffs with a bad reputation and a hidden temple in the mountains: read more about our trip to Fukui prefecture. In the meantime, follow us on Instagram for more pictures. Please stay healthy and take care.