Hey everyone, we hope you are all healthy and safe during these times. While the world remains shaken by the ongoing pandemic, we try to go on with our daily life while living in the "new normality". Still we have not fully adapted to the new lifestyle… I guess, we are not the only ones struggling to cope with all the changes that are happening so fast. I hope this text can take your mind off all the bad news for a short while.
In this article, I want to tell you more about historical roads in Japan, something that was new for me and which I discovered during a trip I took some weeks ago, during a very rainy morning.
Tabitaiken hosted this tour in cooperation with Kanazawa City Tourism Marketing, so it was quite an event! My friend Janka and I participated as "model foreigners" and we were really curious about this hidden road from which we hadn't heard about until that trip.
The entrance to the old road system is located at Kanazawa Yuhideramachi, which is only 15 minutes away from our house (basically, we only have to cross Utatsuyama and drive into the next valley - but without a car, this place is so difficult to reach as public transport is not that great there).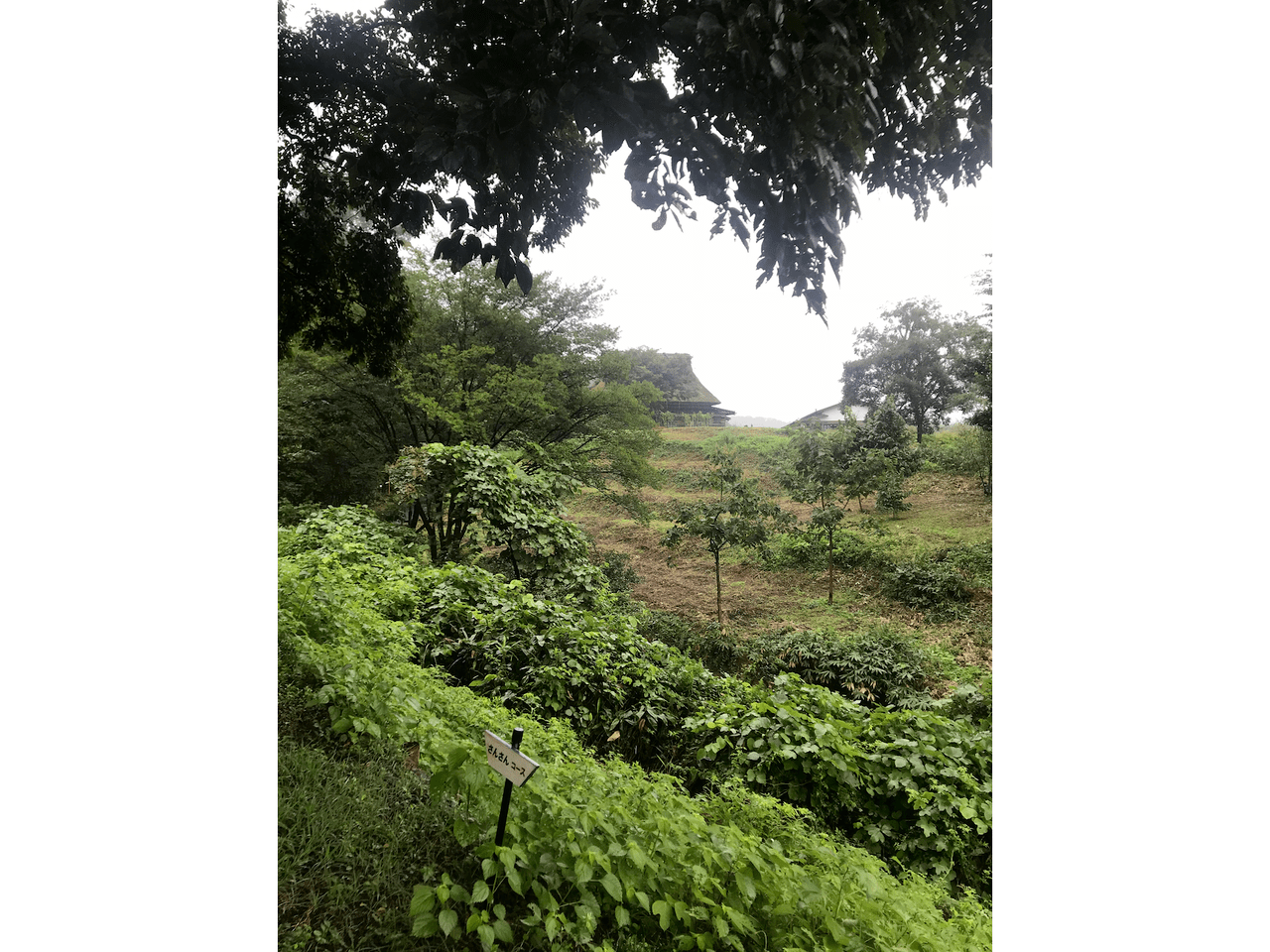 The tour started at Tahiji Kemin Park and I was happy to get to know a new part of Kanazawa that I haven't visited before.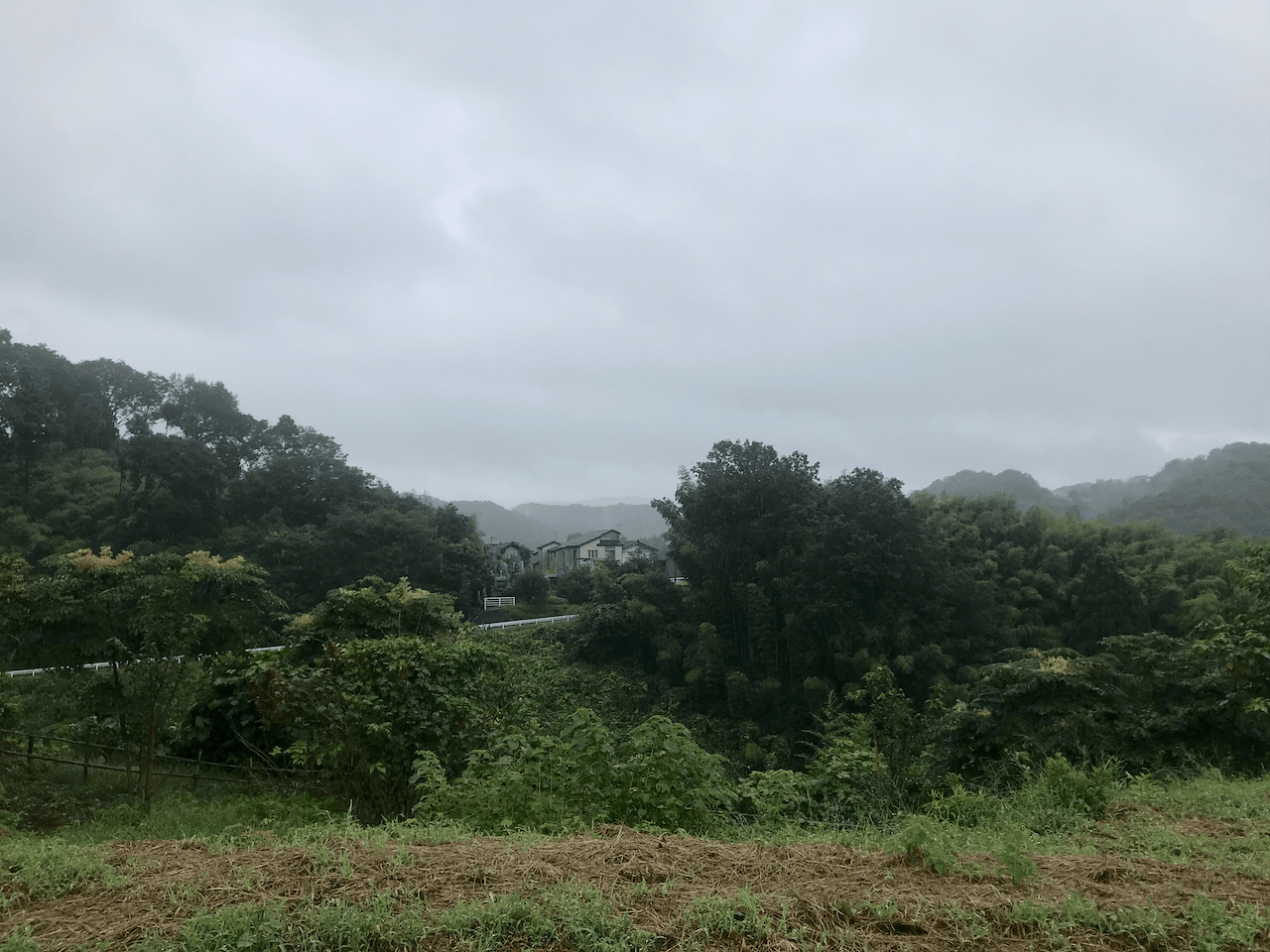 Mysterious meeting point for our trip
Historical routes in Japan
First, I want to give you a quick overview of the importance of the ancient historical road system of Japan and why it's preserved until today.
Even a long time ago, during the Asuka period (AD 538-710) the different areas of Japan were organized in an elaborate administrative system which was connected by roads that enabled not only a smooth transportation of goods but also the communication between the different areas. This system was called Gokishichido, which means "five provinces and seven circuits". This legal and governmental system was influenced by China. Today's Ishikawa prefecture is located in the ancient circuit of Hokurikudou: The translation of the name means "North Land Way". The Futamagoe is one of those ancient historical roads that was established in that era and connected the various areas within Hokurikudou.
Historical roads have always played a big part in Japan's history. Later, in the Edo era, a new road system was build, the Edo Five Routes (五街道 Gokaidō). Those were the five centrally administered routes, or kaidō, that connected the capital of Japan at Edo (now Tokyo) with the outer provinces. A general road system of historical routes called Kaido connected important places during this period, but those five ones were the most important roads.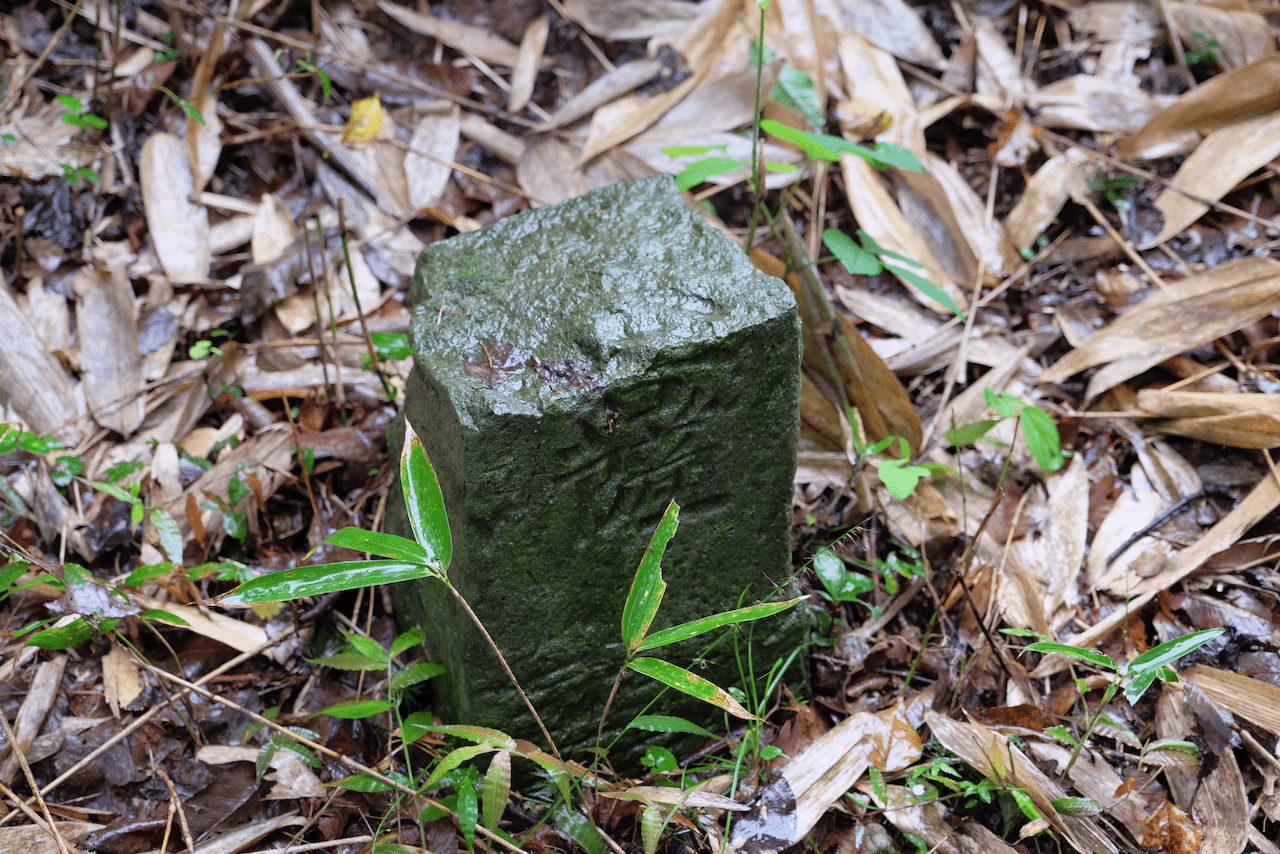 Today many of these historical routes can bediscovered and hiked along - the government is working hard on restoring the ancient roads and making them accessible again. The reconstruction of the Futamagoe is still not completed but the greatest part can be accessed. The tour we did covered only a very small part but it helped to get a good feeling of the way of traveling in that ancient times.
A walk on the ancient road
Our trekking event started early in the morning at 8 am. The whole group met at the old historical house 'Satoyama Furusatokan' at the Yuhidera entrance to the Futamagoe road to get some first information about the route system of Japan and the importance of the road connecting today's Ishikawa and Toyama.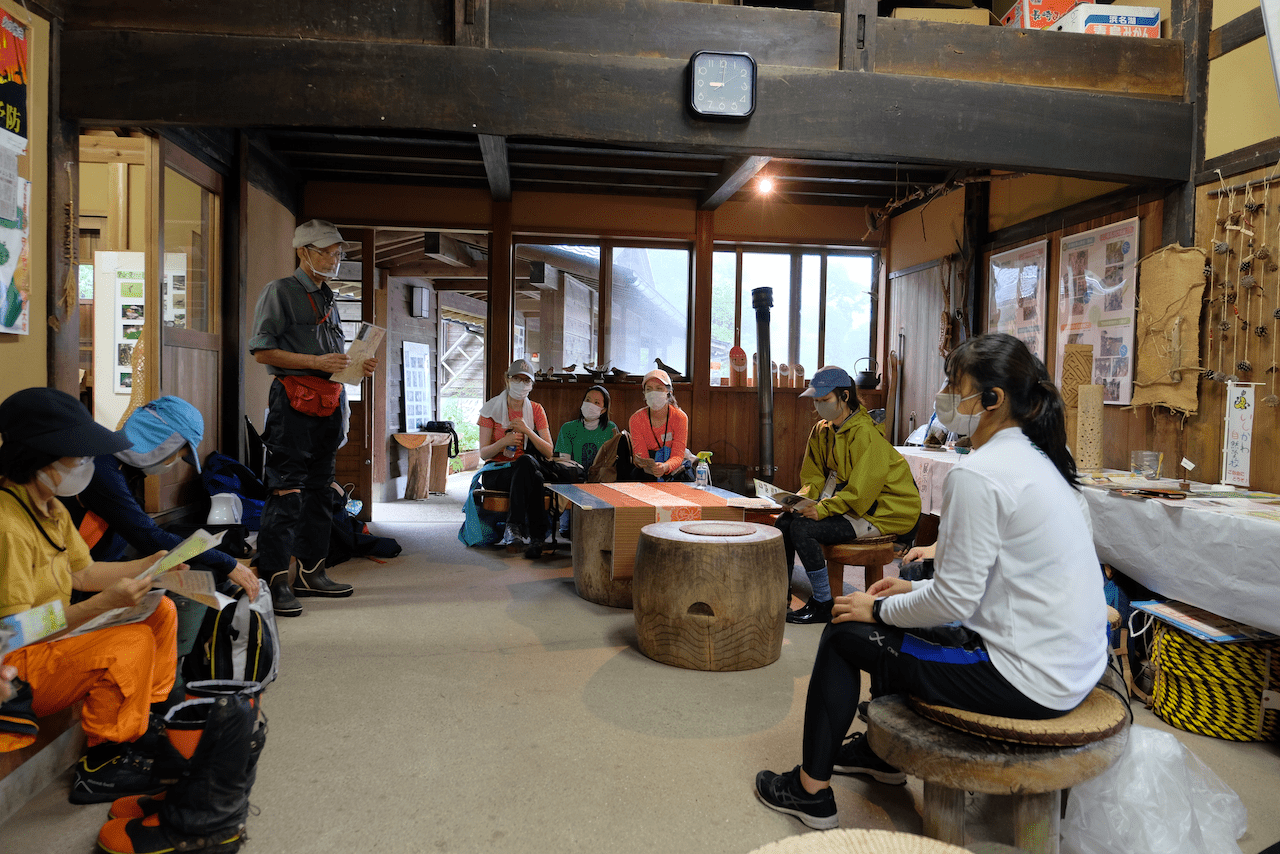 For me it was impressive to learn, that this road has been in place for over 1300 years!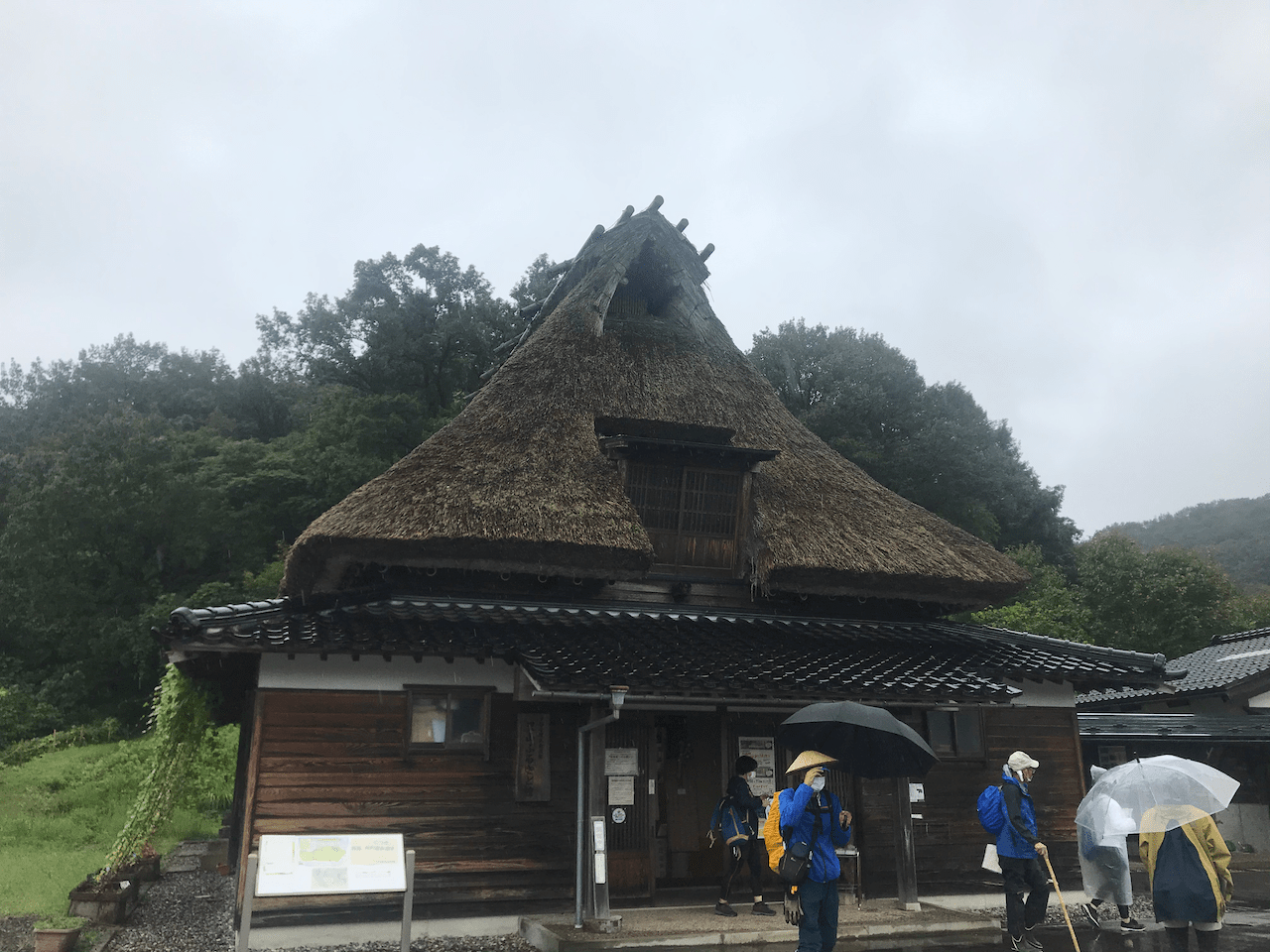 The old house were we started the trip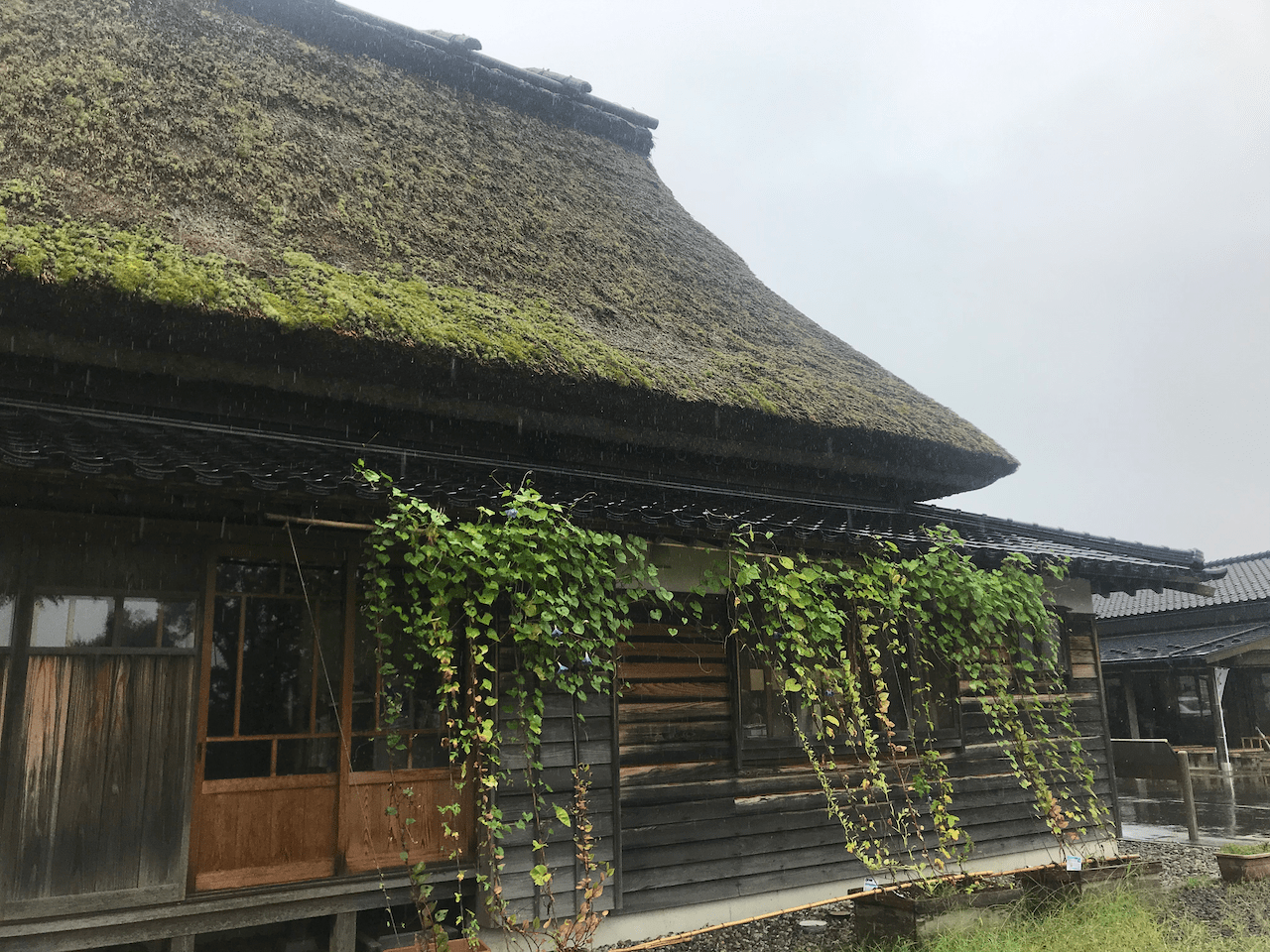 Sadly, the weather was bad and it was raining a lot. However, we still agreed on trying to go trekking despite the conditions as we did have the hope that it might get better. Of course, it stayed like this for the whole day. Typical Ishikawa weather!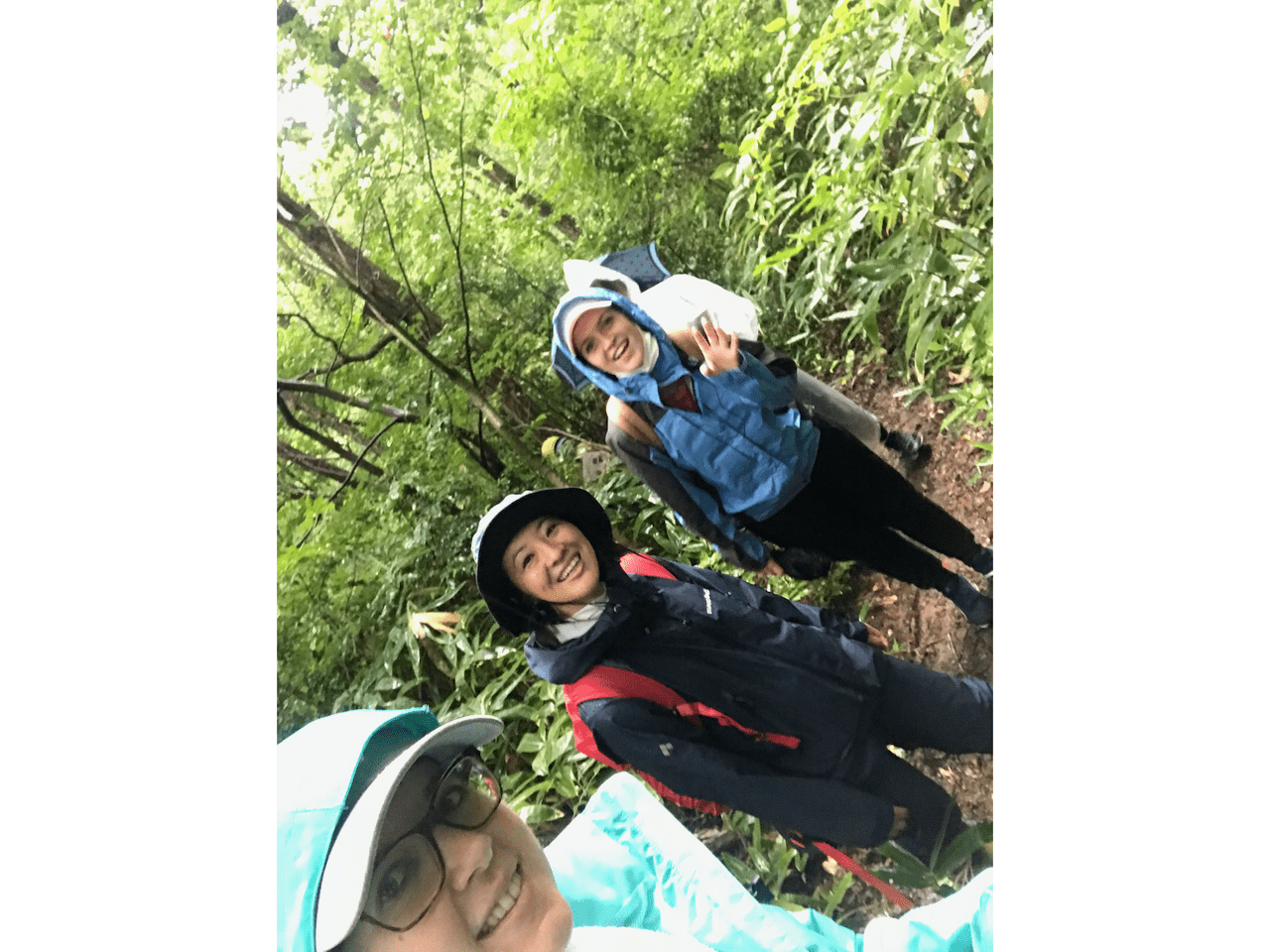 Sumie, Janka and I trying to keep up the good spirit despite the weather
However, hiking through a Japanese forest in the rain is always a special experience. The atmosphere is very mysterious and helped to imagine how people were traveling in the ancient times. It was quiet and peaceful to walk along this old road.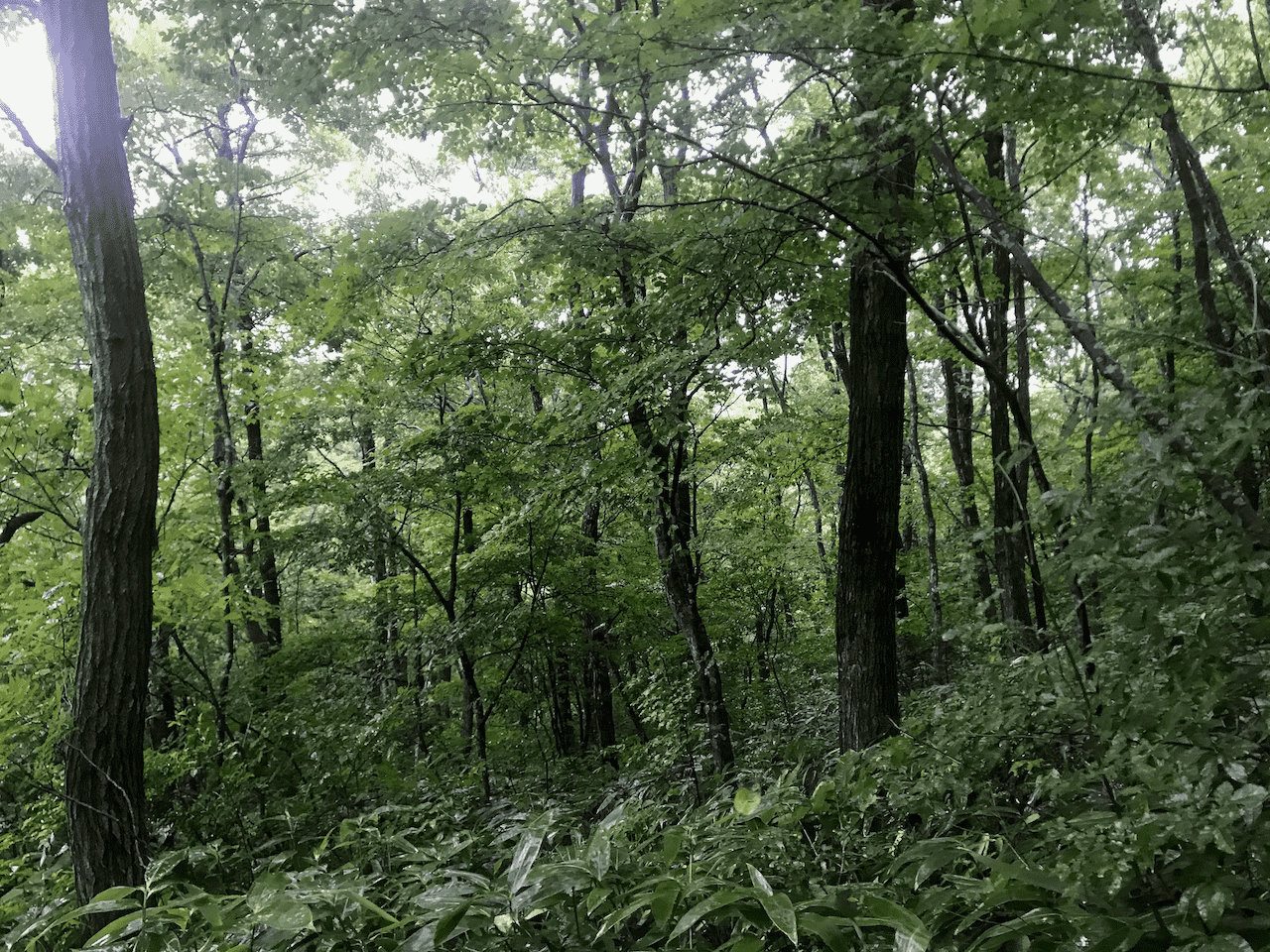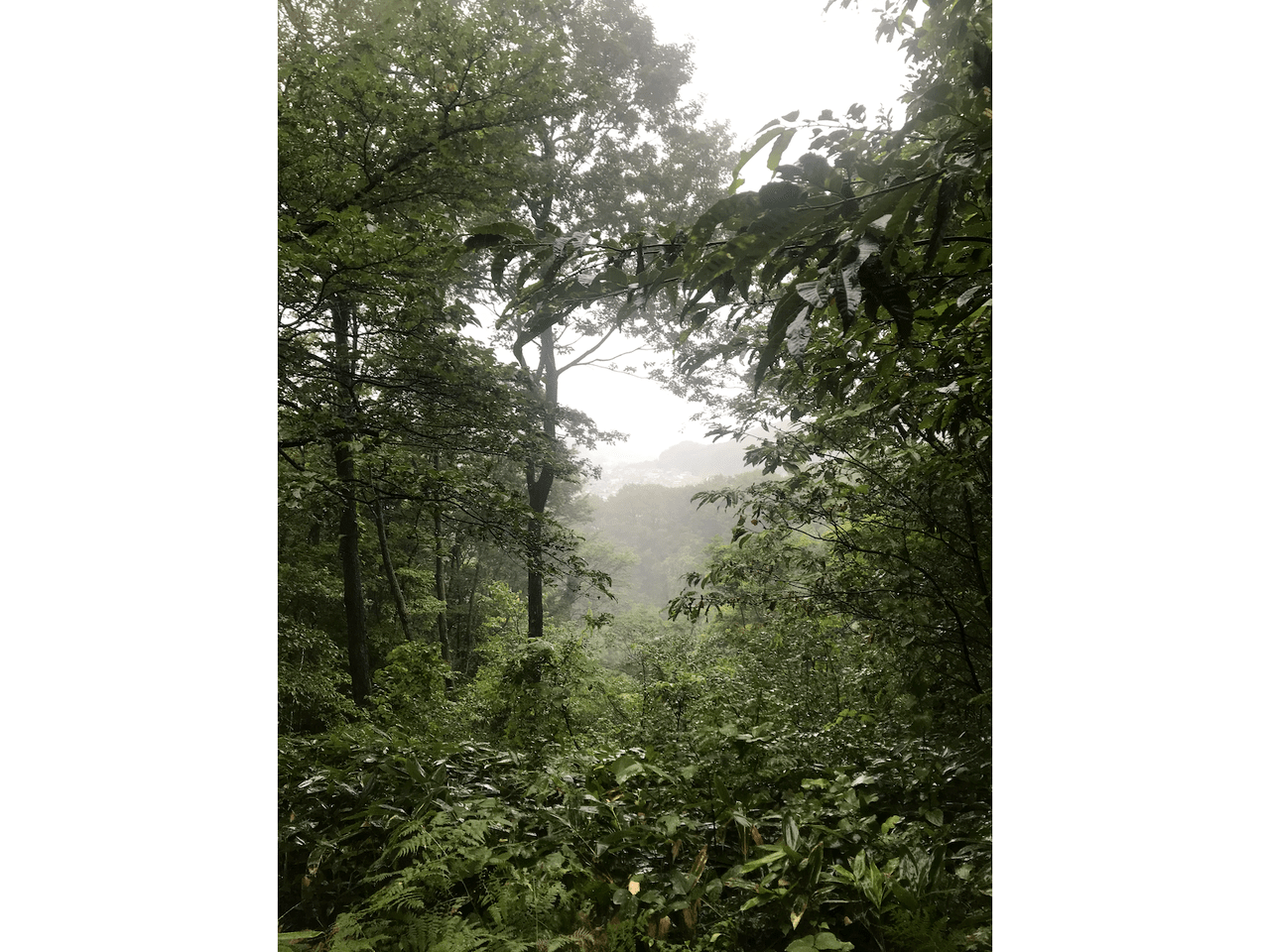 There are many viewpoints where you are able to see Mount Iouzen and the surrounding mountains of Kanazawa and even Mt. Hakusan - if the weather is good. On that day, all I saw was fog. Anyway, this means I'll just have to come back on a sunny day.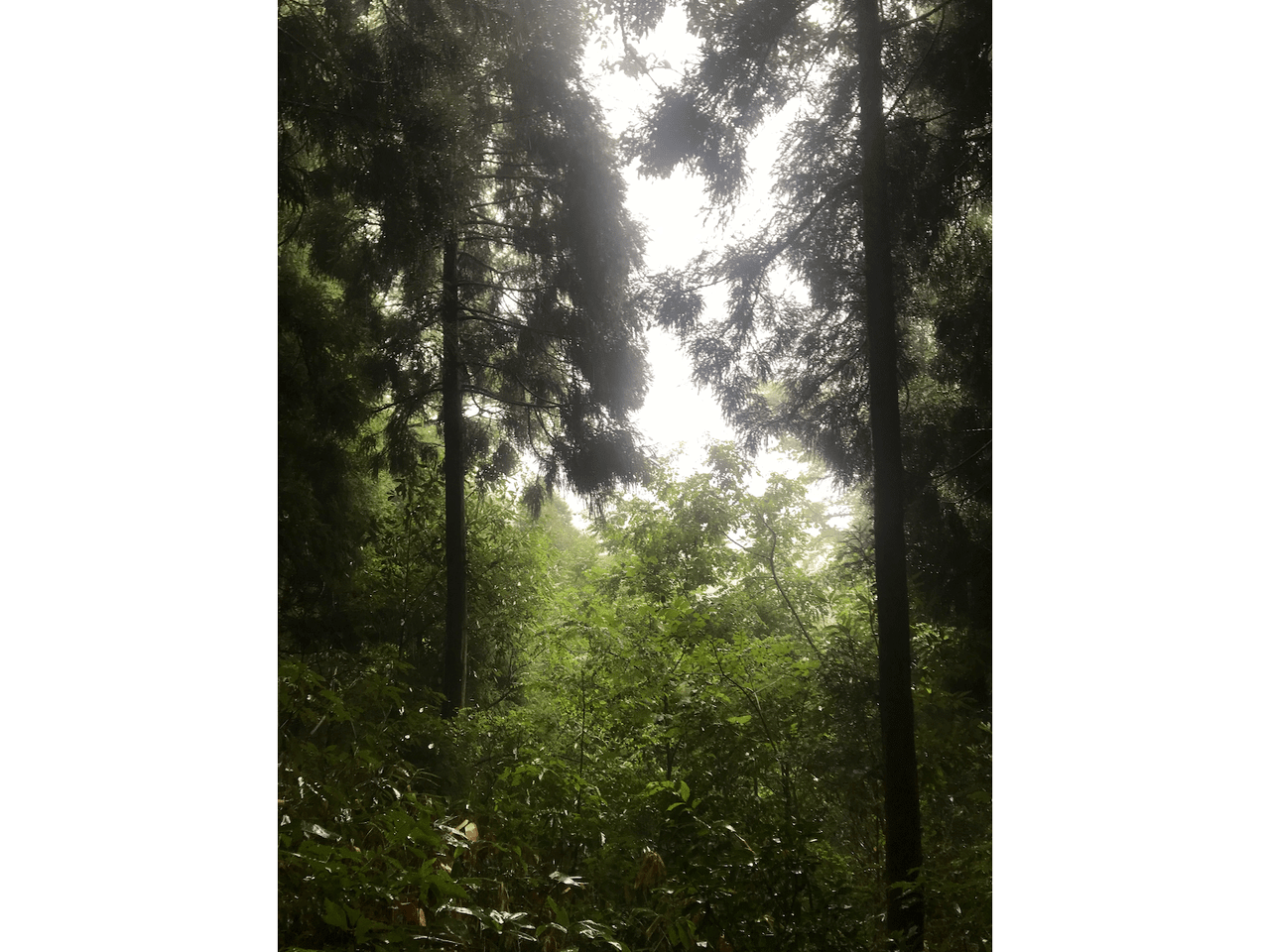 As the bear season is currently going strong, we had to be careful while walking through the forest. This place is inhabited by the bears and this year, they are especially desperately looking for food. Due to the current difficult weather situation, they are not getting enough food for their hibernation preparation as the plants couldn't grow as expected. Therefore, there were already more bear sights in September than usual.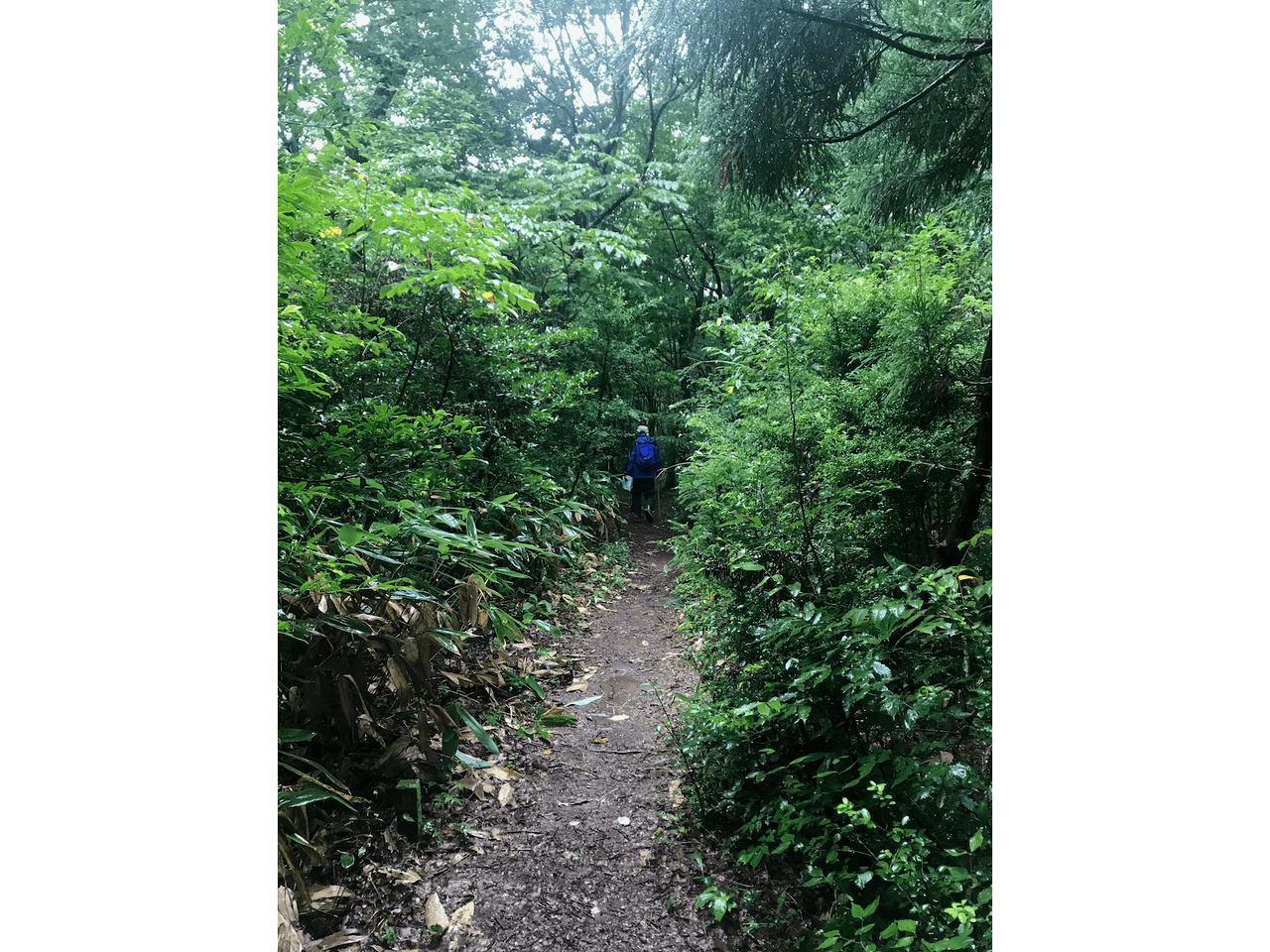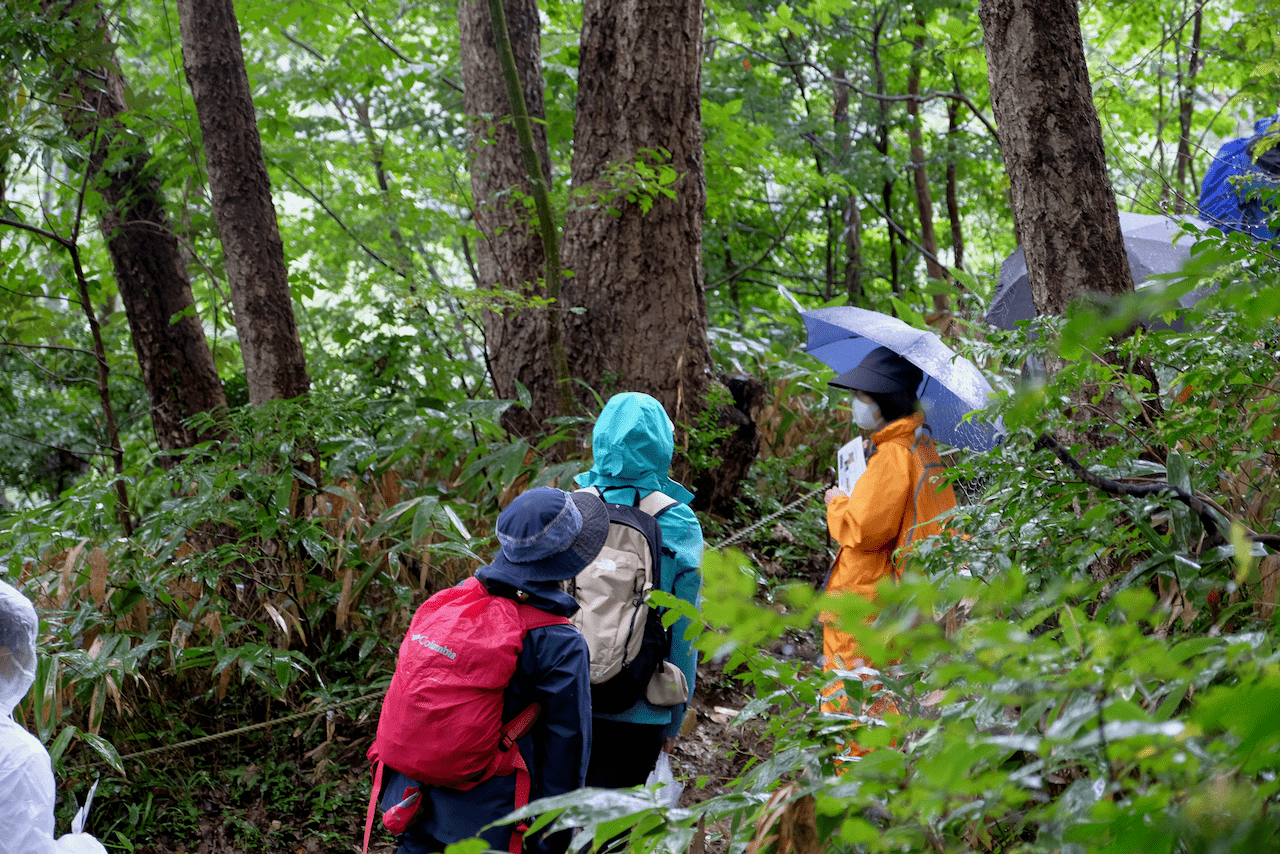 We passed a special bear warning system which showed us very well how many precautions had to be taken to be safe. This warning system starts to make horrible and very loud sounds when you pass a special hidden sensor. The noise scares everyone to death and the bears are "informed" that there is something going on and will stay away as they cannot tolerate this kind of sound.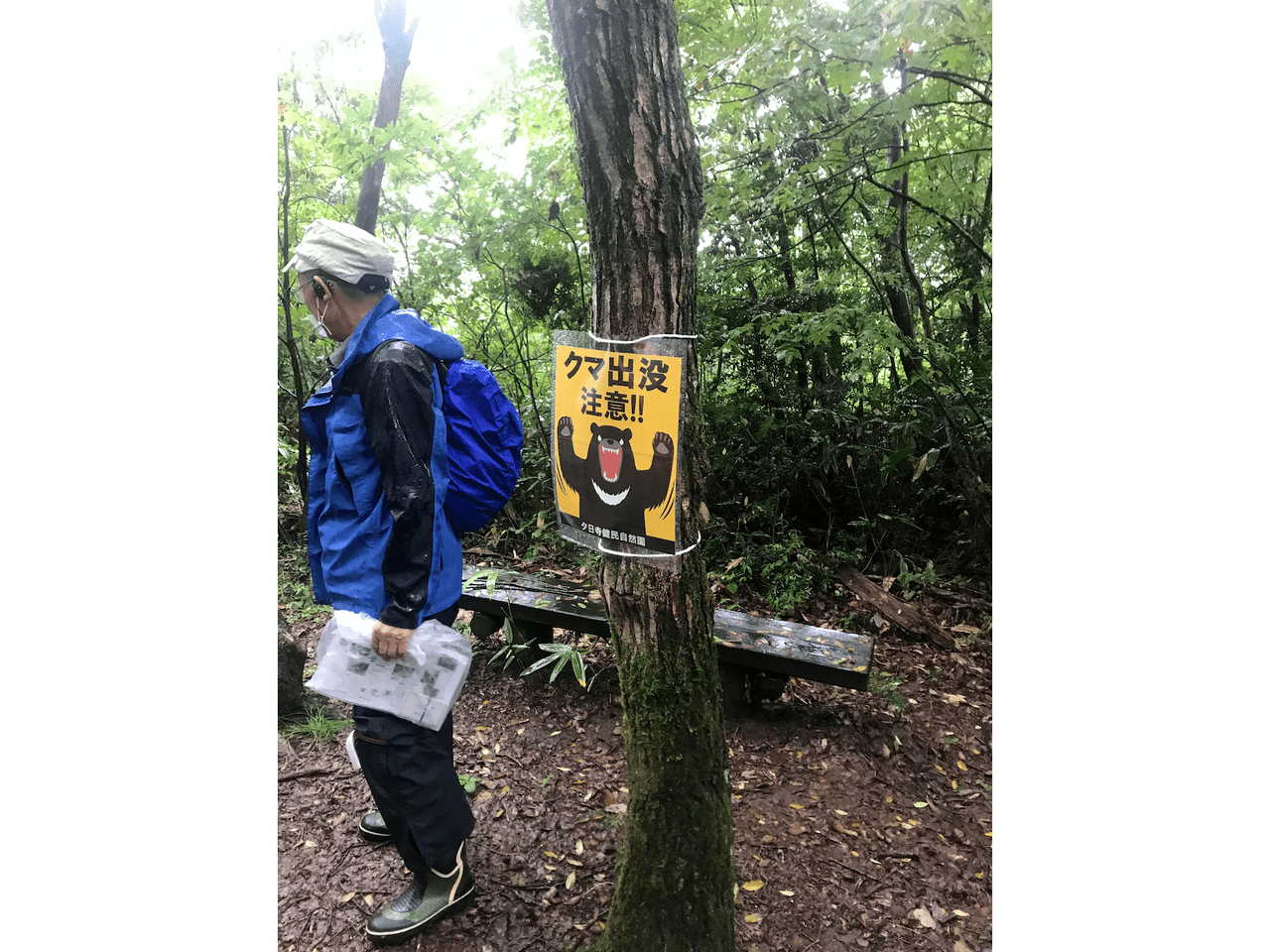 We were a big and loud group, so our guide said that everything should be fine but still, better safe than sorry. I definitely tried to be more alert than usual for animals.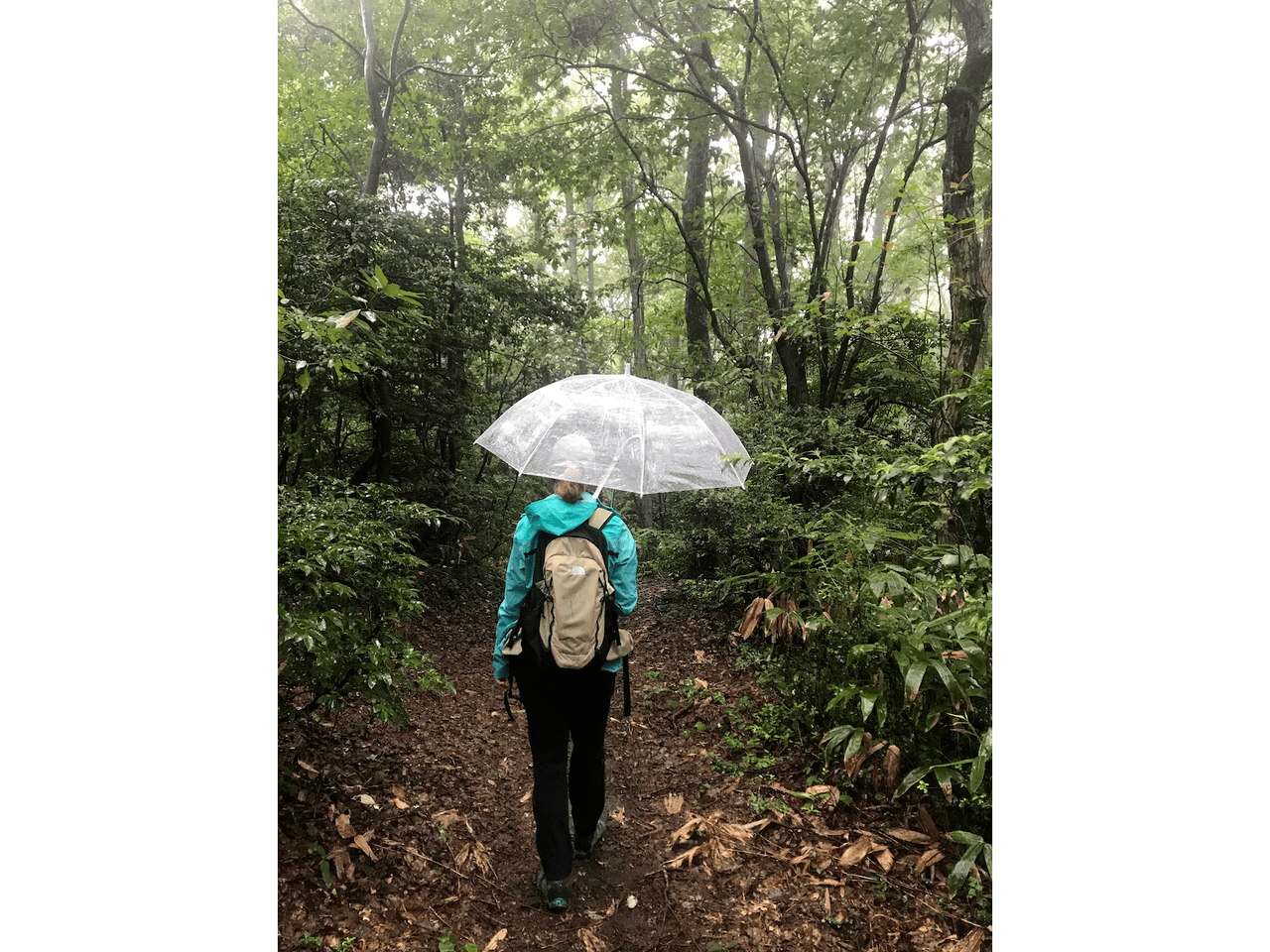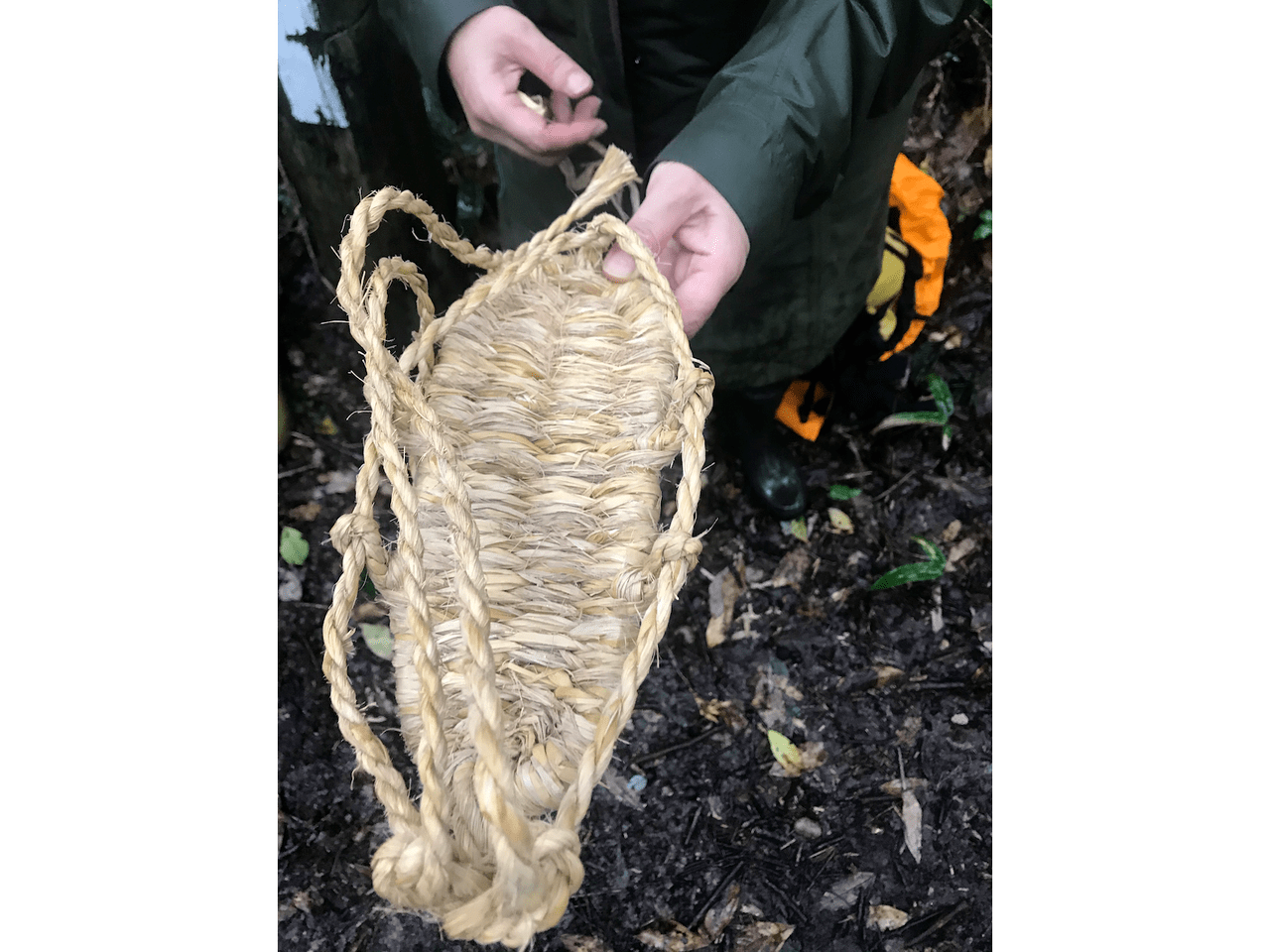 These kind of shoes were used by the travelers over 1000 years ago when they used the road. And not everyone was able to afford them!
Lucky for us, we didn't come across any bear and had a nice hike until the rain got stronger, then the guide decided to stop the tour and return to the Furusatokan. There, we dried ourselves and had the possibility to assist in the preparation of a special Japanese dessert, containing Mochi.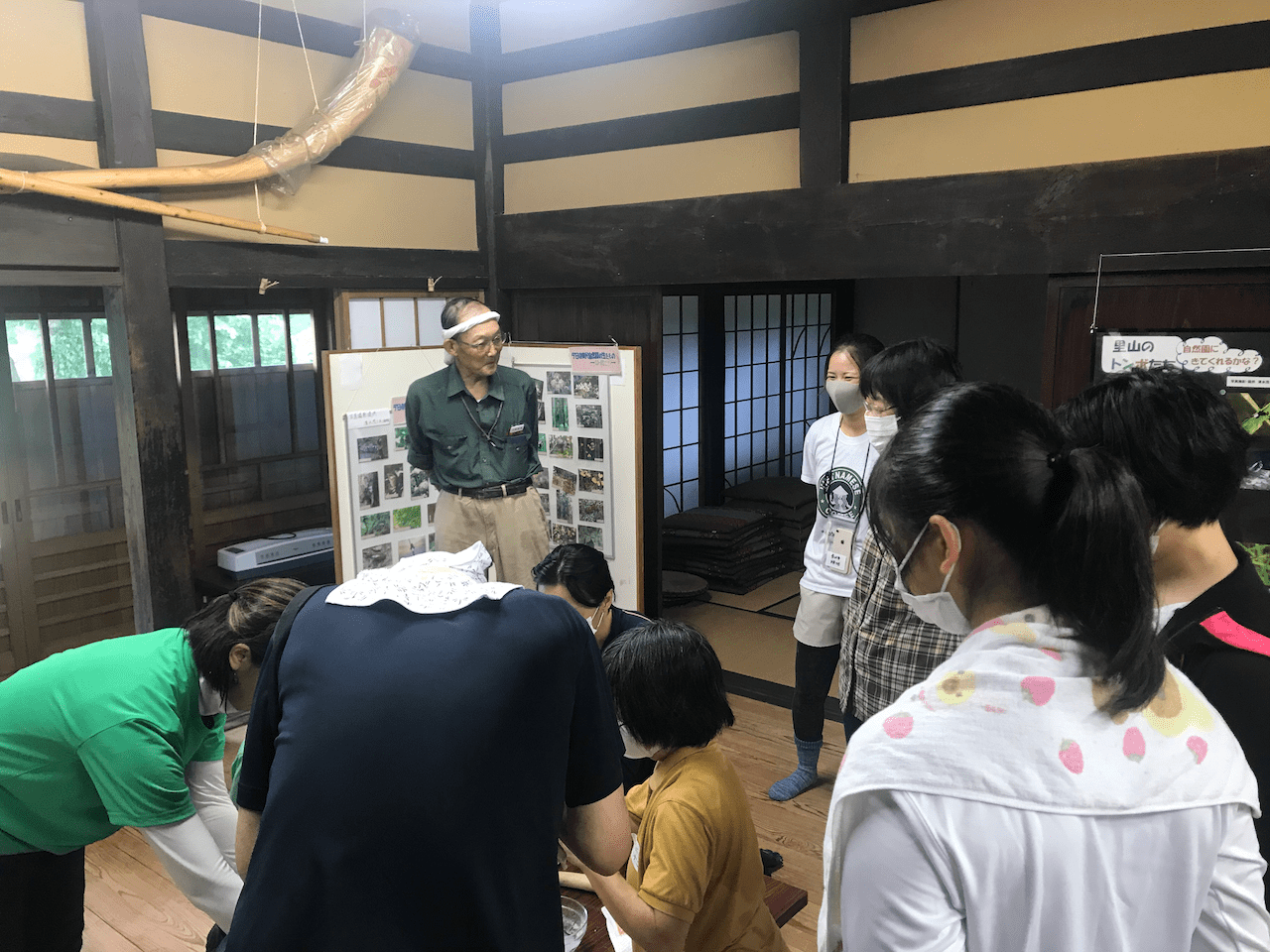 It was an interesting morning and I learned a lot about Japanese culture! Janka and I hope to come back soon when the weather is better (and the bears are finally sleeping…).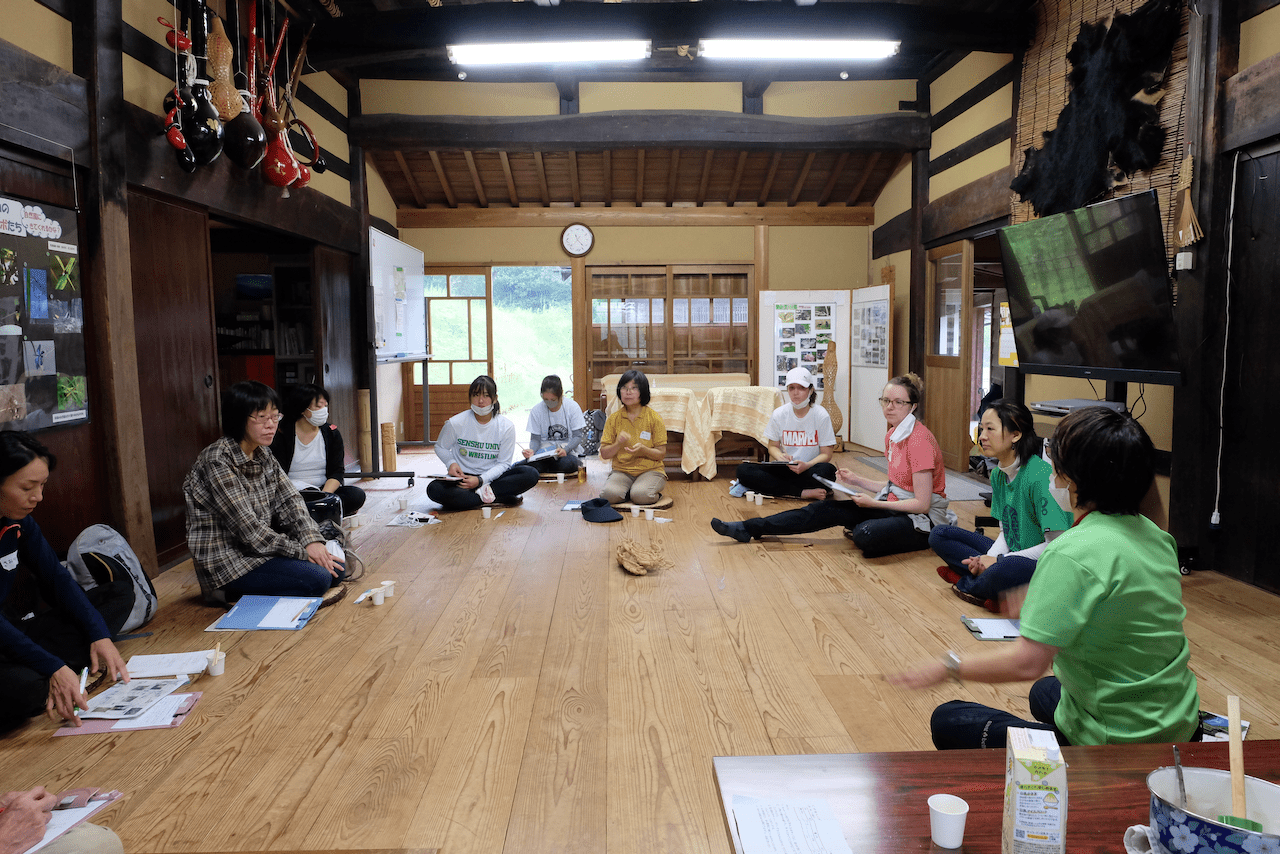 A big thank you to the Tabitaiken staff for their hard work on making this tour interesting and memorable for us, despite the bad weather situation!!
Up next:
October time is trip time! I am busy traveling around in Ishikawa for various reasons and will update you about some of our day trips soon - we went to see Noto again and also went to see Fukui prefecture and Mount Iouzen! Busy schedule. Also, it's Niklas birthday :) Stay tuned for more and in the meantime, follow us on Instagram for more pictures.