Hey everyone, I hope you enjoyed our last posts about Hiroshima and Miyajima! We really loved this trip and are happy that we were able to go, despite all the craziness that is currently going on. In this post I want to give you an update about our daily Kanazawa life - we had a hot summer this year and it was not easy due to COVID-19 to spend the time with summer like activities, but we managed! At least, September brought cooler days but also a lot of rain.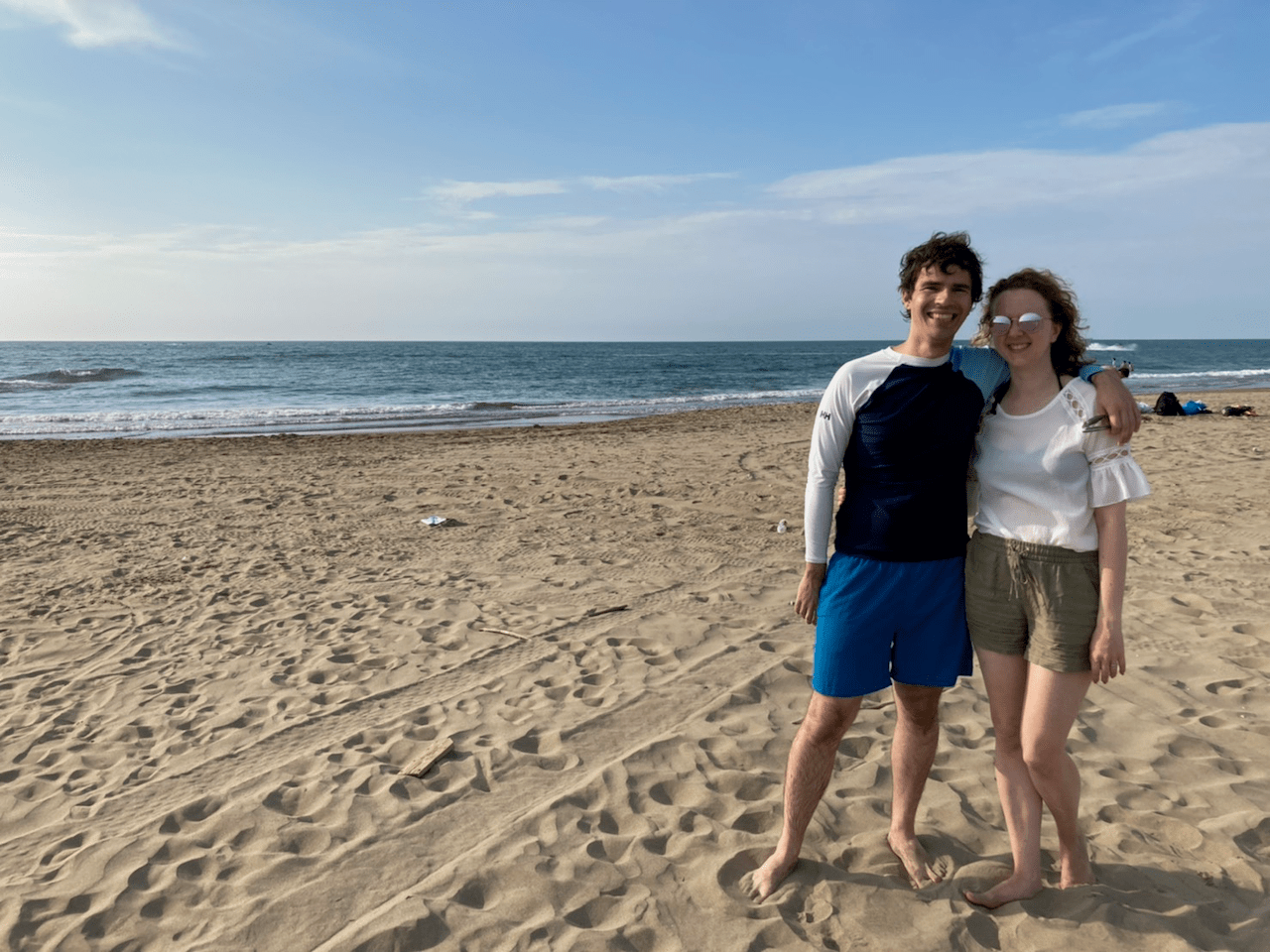 This is a typical picture of our August :)
How we survived August
I already knew how hot it can be here during August but this still didn't help me to prepare for this year: I was struggling a lot in the first weeks of August to deal with the hot and humid weather. To be honest, I didn't do much, mostly stayed at home in my cool apartment and worked from there without going out at all. Very boring… While Niklas was doing fine and still went to university everyday without any problems, I felt horrible and suffering from the humid and hot weather. I hope this was my last August in Kanazawa! :p
Due to the pandemic, no one of our international friends could to visit their home countries (which sucks of course) but therefore we could meet at the beachside every Sunday and enjoyed the nice water! We always went to Uchinada beach, which we had visited last year in July with Mia (you can read the story here) and this year during our bicycle tour in May (read it here).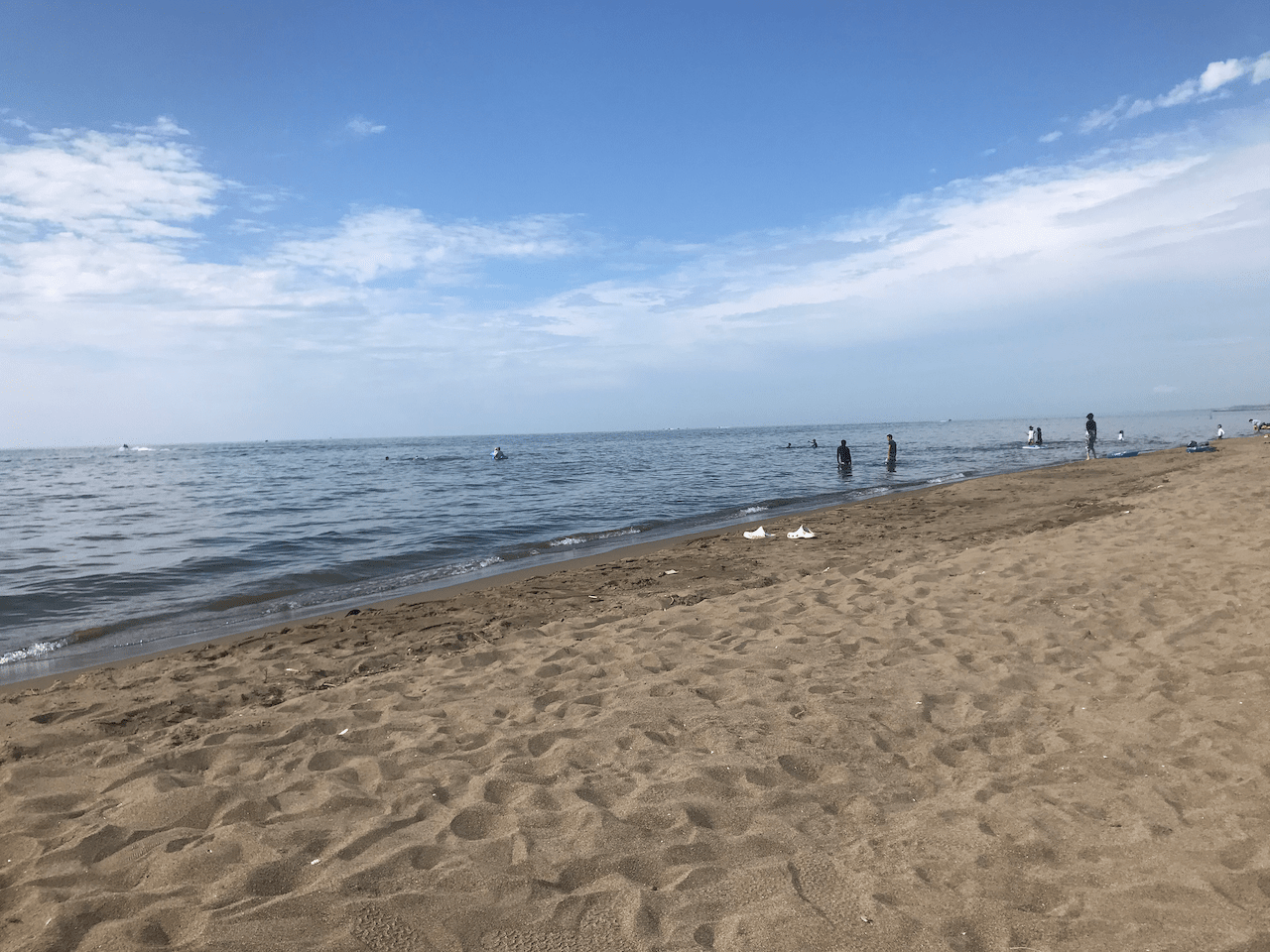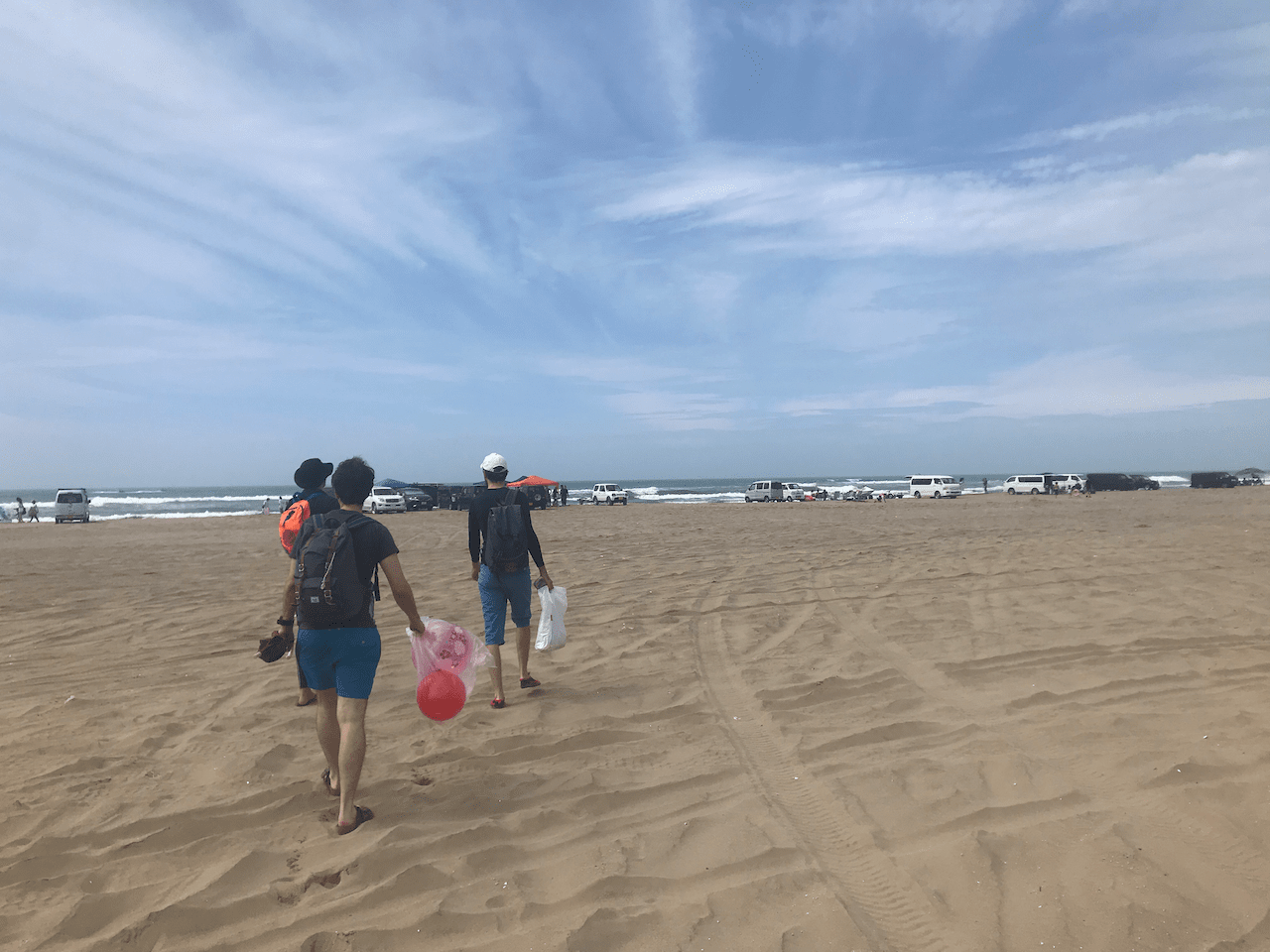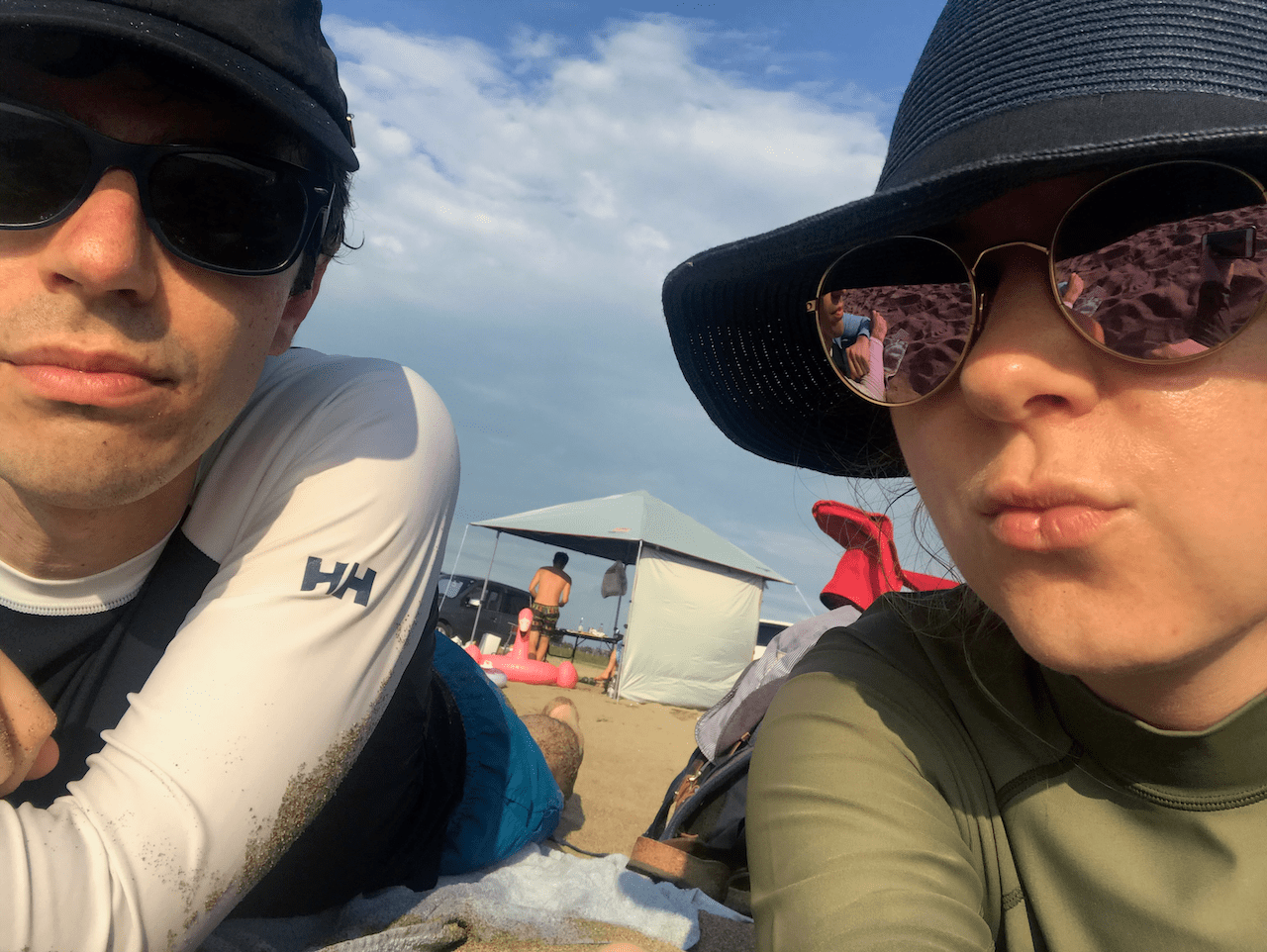 By the way, we are wearing our UV protection shirts because the sun is very intense and burns the skin very fast. Our friend Norbert even wore UV protection pants.
Every Sunday, the sea was different - it went from super quiet to very wavy! I loved every different aspect of it and it felt so good to swim in the water and enjoy the cool breeze.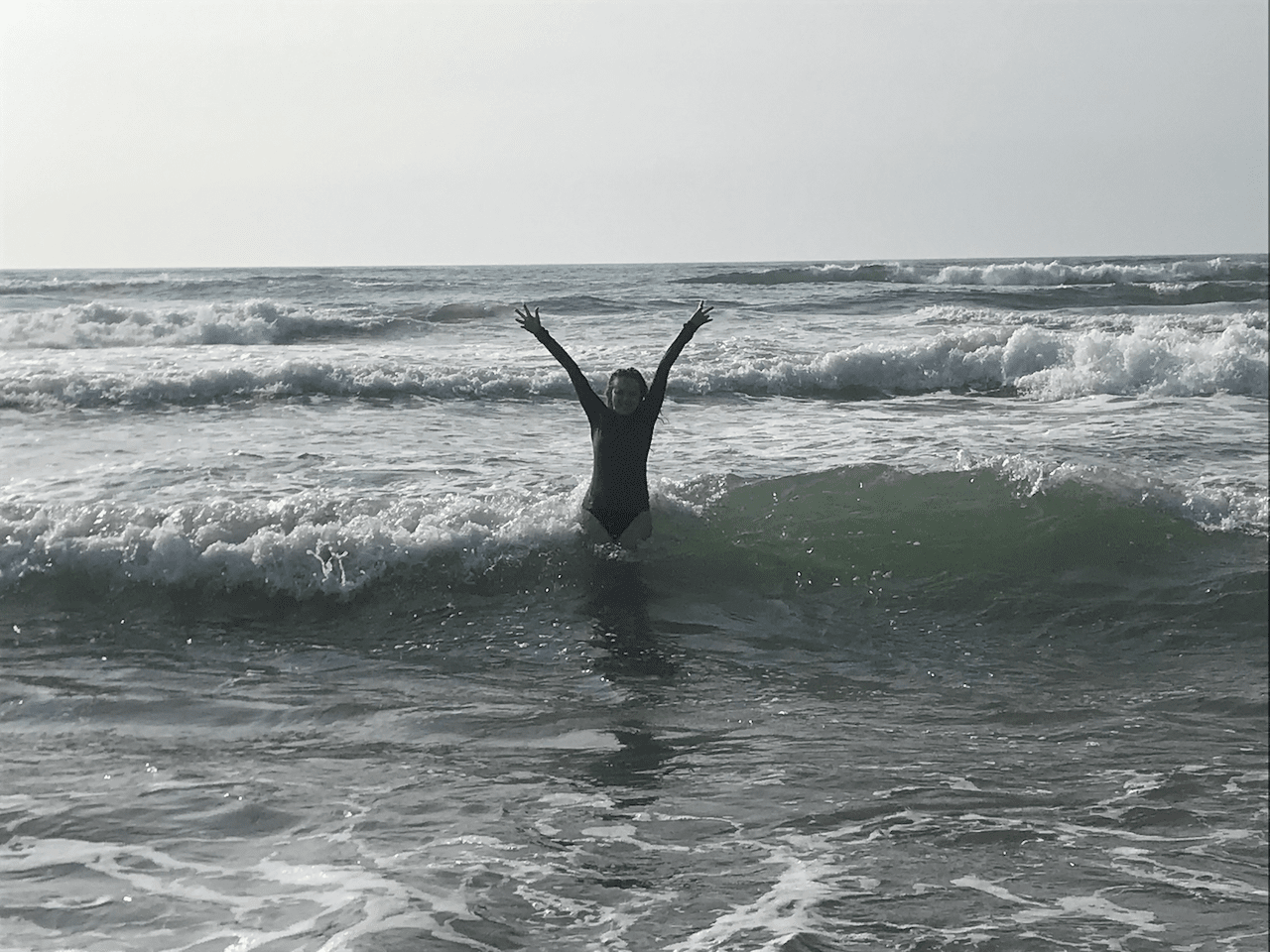 This day, the waves were high and it was so much fun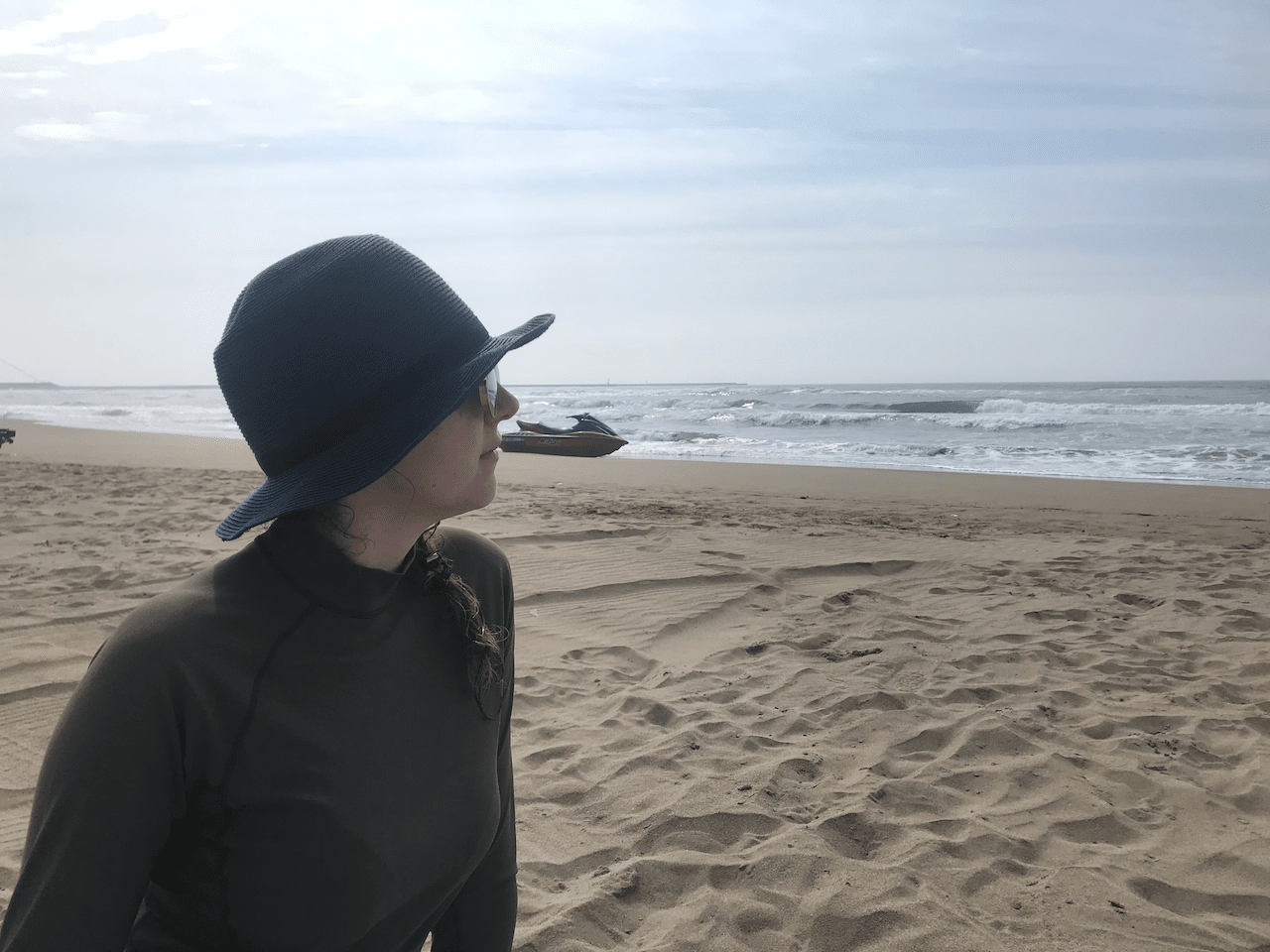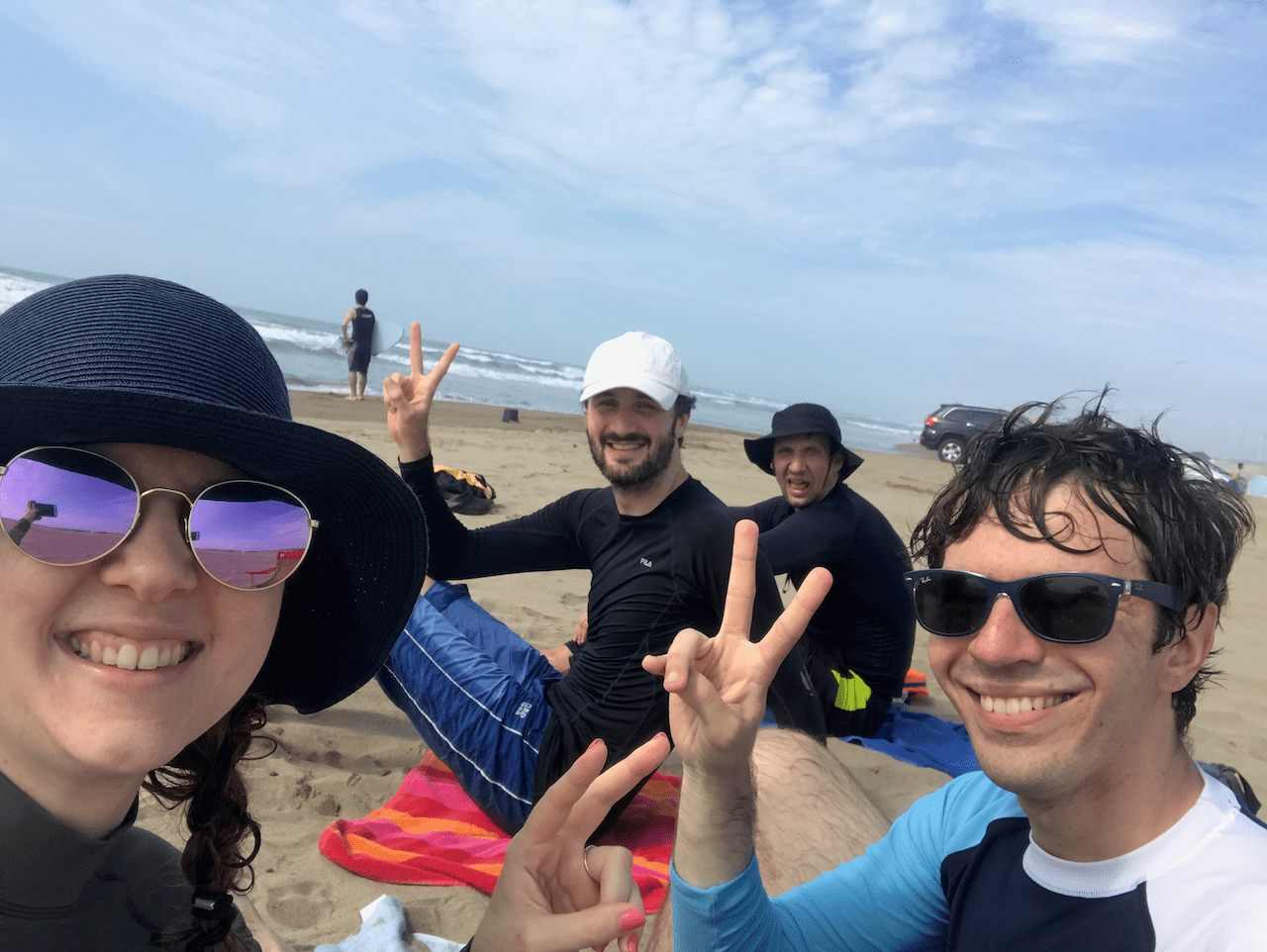 The crew
In Kanazawa it is common to drive with your card directly to the beach, on the sand and some people really stop their car just at the shoreline! If you have a small car (which most people have here), you really risk getting stuck in the sand. Therefore, we watched so many people getting stuck and needing help to get back out. We sometimes helped as well. I will never understand how they can misjudge the power of their own car so badly…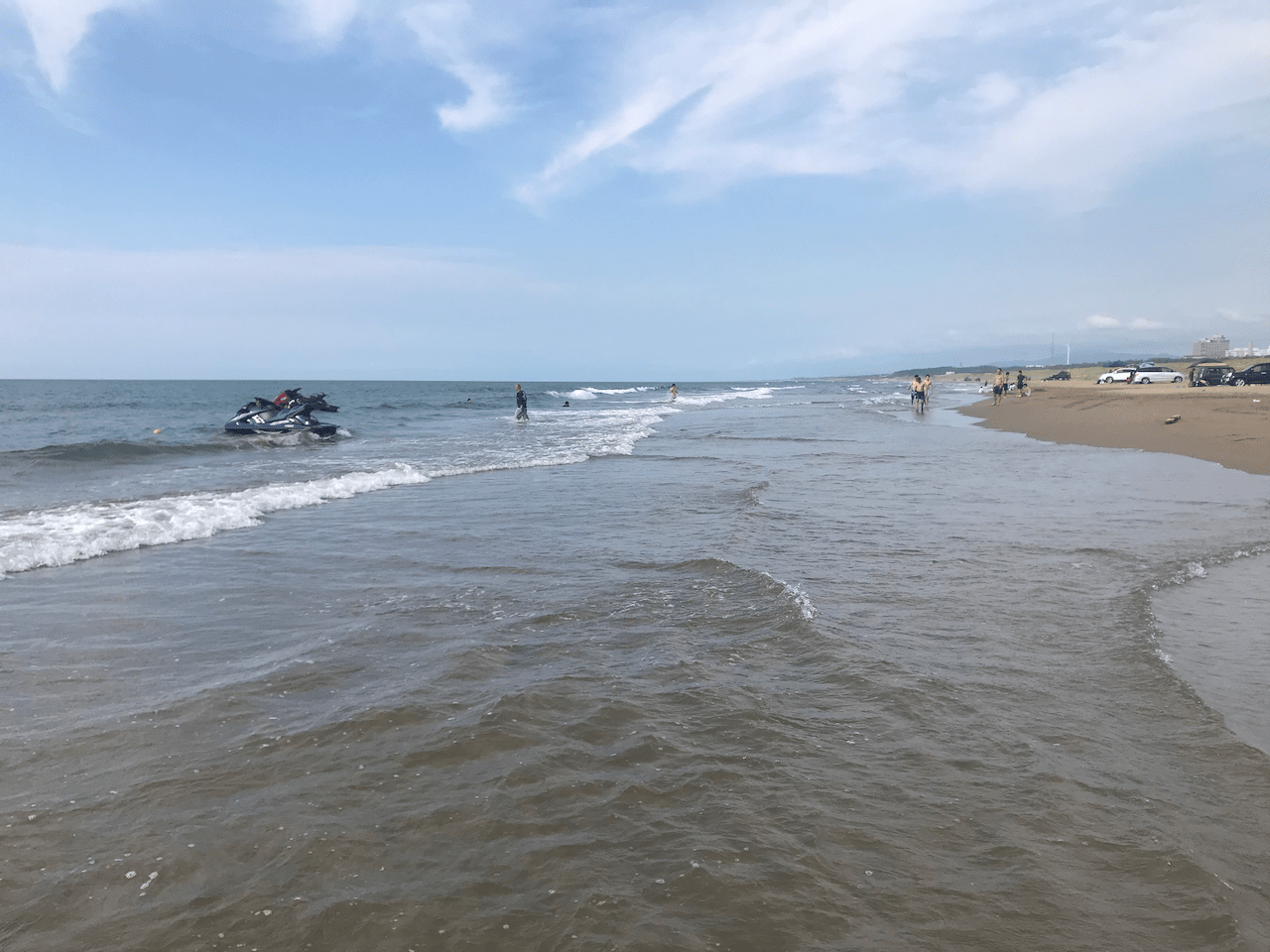 During the Obon holiday, which was also pretty quiet this year, we even met with the whole group to have a big beach barbecue. It was amazing - we had a huge tent for providing shade, lots of food and cool drinks and a perfect view of the sea. I never had barbecue at the beach but here in Japan, it's common to do that. And I can understand why. It's a great way to spend time. However, it requires a lot of organizing before and you should also take it seriously and take all your trash home. There is nothing worse than leaving all your stuff at the beach (which is already not that clean by the way).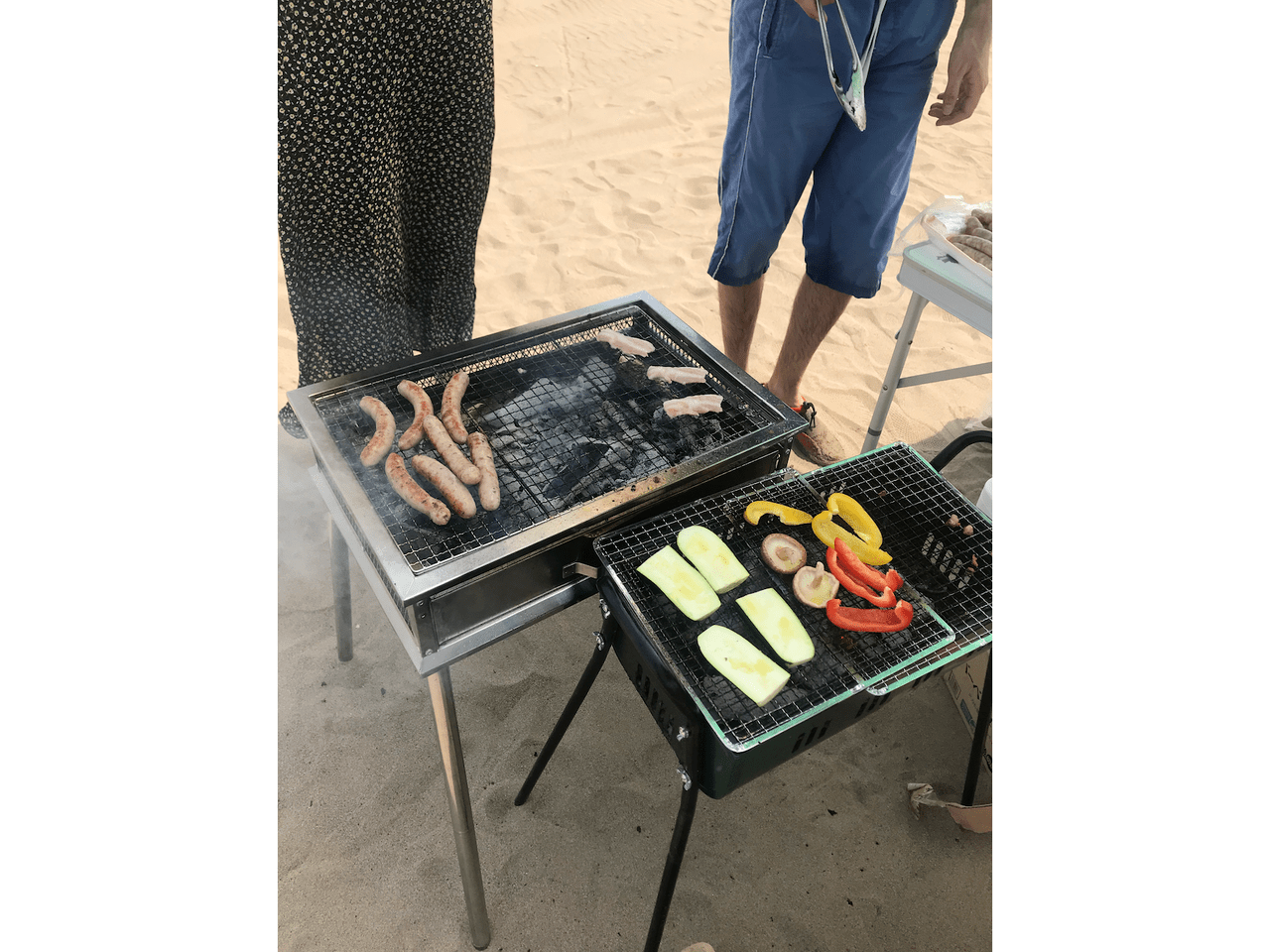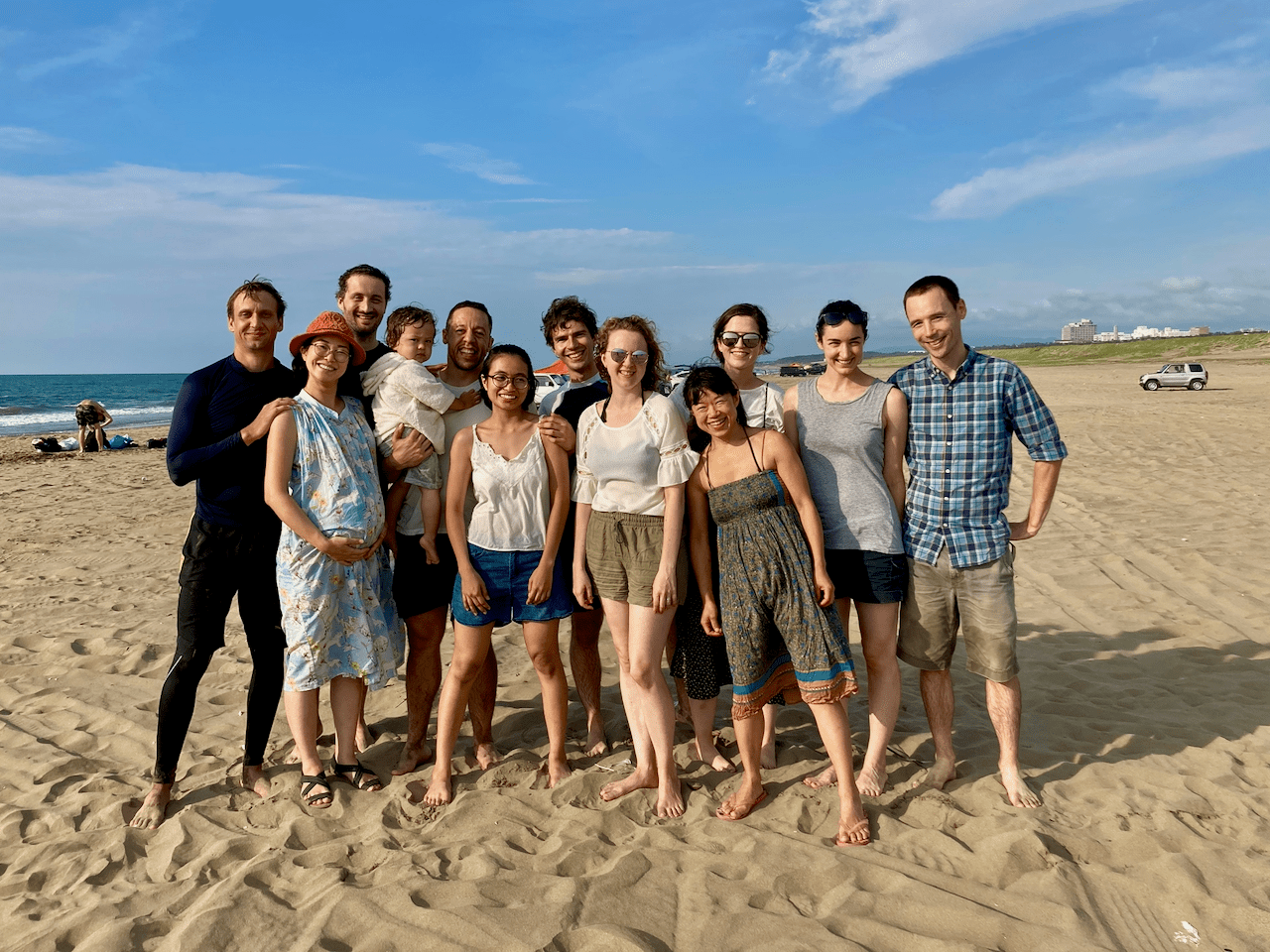 Busy life with lots of projects
Since September started and we came back from Hiroshima, we both had been busy. Niklas has been working on several different papers as well as having many meetings and calls with colleagues from different universities. Also, he joined several online conference (lucky for him, one was held in the Japanese Time Zone while another one was in the US timezone, making his nights very late) and could expand his network.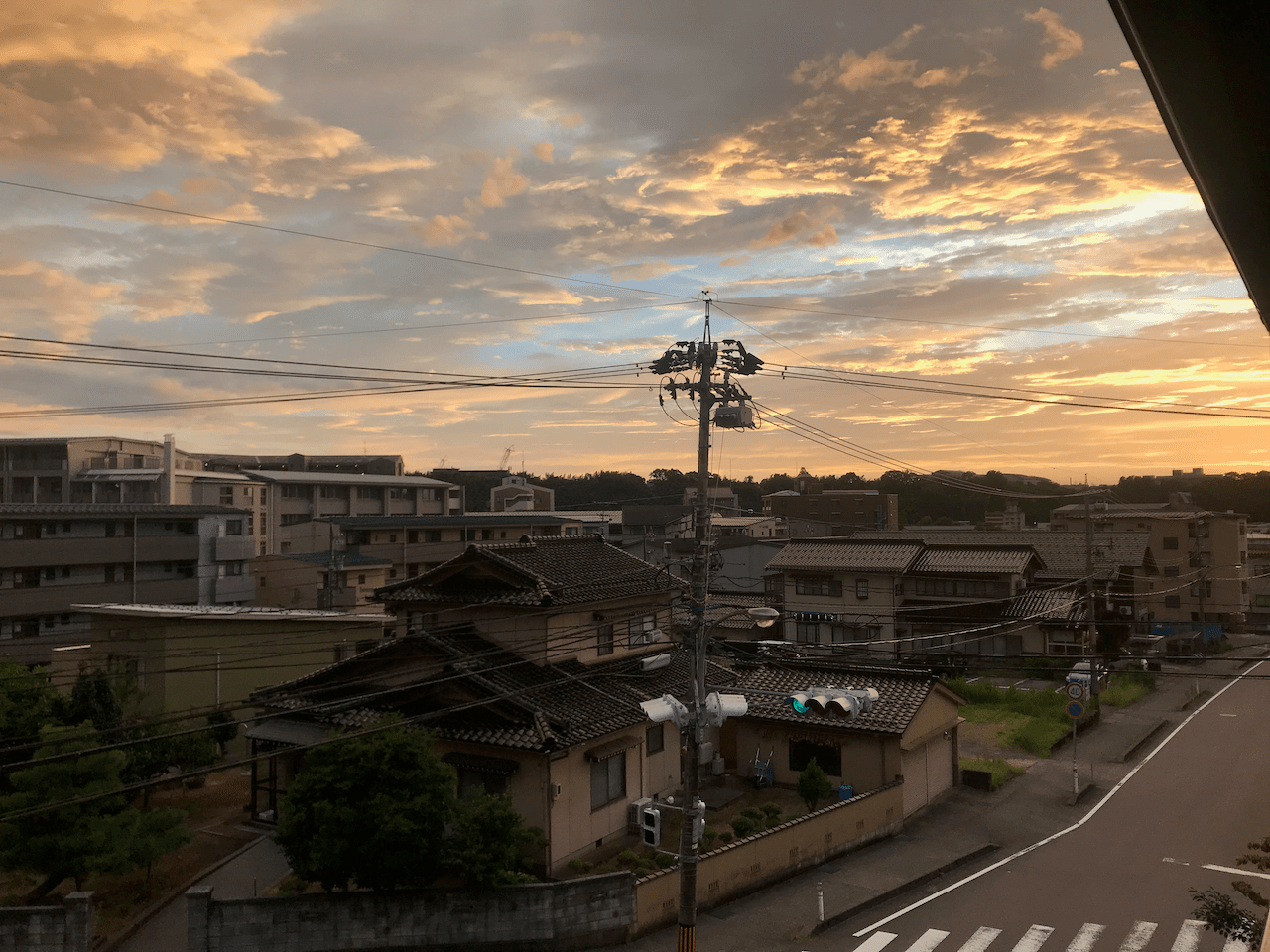 While Niklas was listening to talks, I enjoyed the evening sky :)
My September was busy with German lessons, both for international students online but also for several Kanazawa residents! It can be hard to explain German grammar in Japanese (especially as my Japanese is not that advanced haha), but somehow, it always works out. I really enjoy seeing the progress all my students make and being able to talk more and more in German with them. Also, I am working on a website project and am busy expanding my wordpress knowledge, learning all about User Experience and writing texts for the website. As soon as it's ready, I can disclose more details but right now, I can only tell you this: it's a lot to do! :D
And last but not least, the Girl Gone International network activities are getting more and more as I am finally able to organize more real life events again! Of course, I have to be very careful, so we can only meet for outdoor events and the group should be small, but I am happy that it's possible again. I also started to meet with several members on 1:1 occasions to get to know them better and I enjoyed all those small meetings very much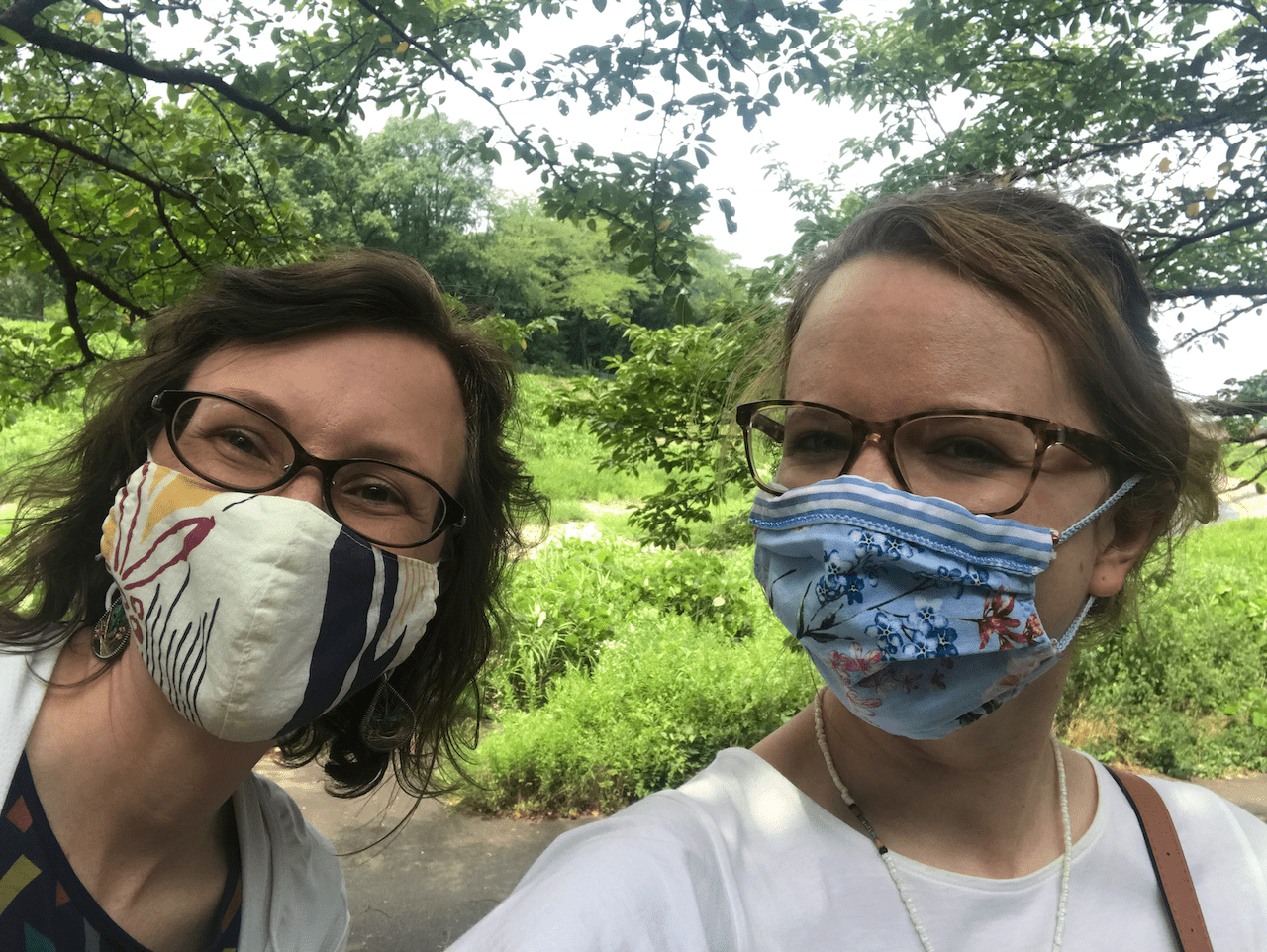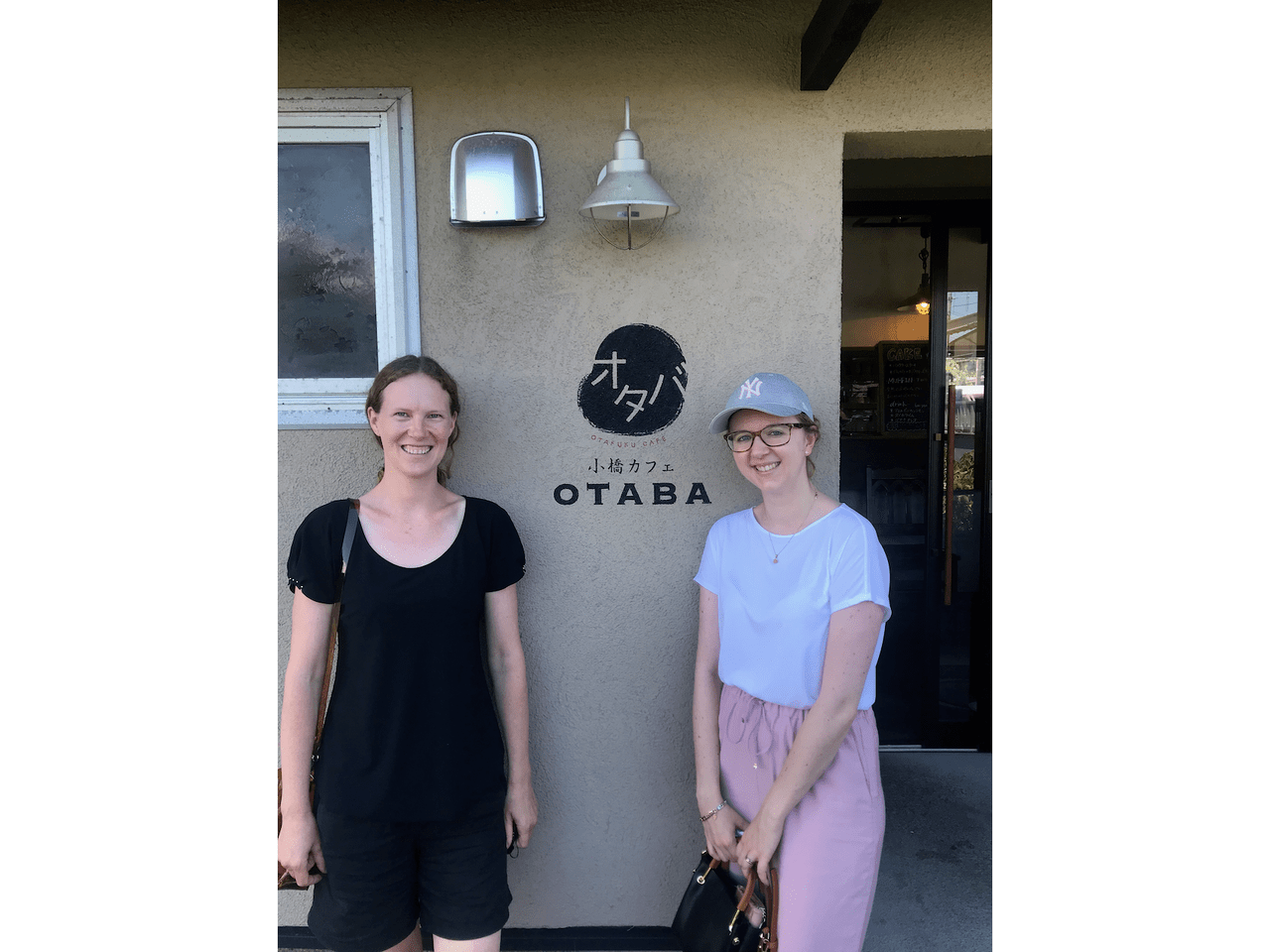 We had one meeting in August at the newly opened Hyatt Hotel at Kanazawa station, which is not only a hotel but also a shopping mall with a lot of restaurants, cafés and shops. The highlight of this place is a stylish open air terrace where you can sit and enjoy a cool drink. When we met there, it was still too hot to be outside but we took lots of pictures nonetheless.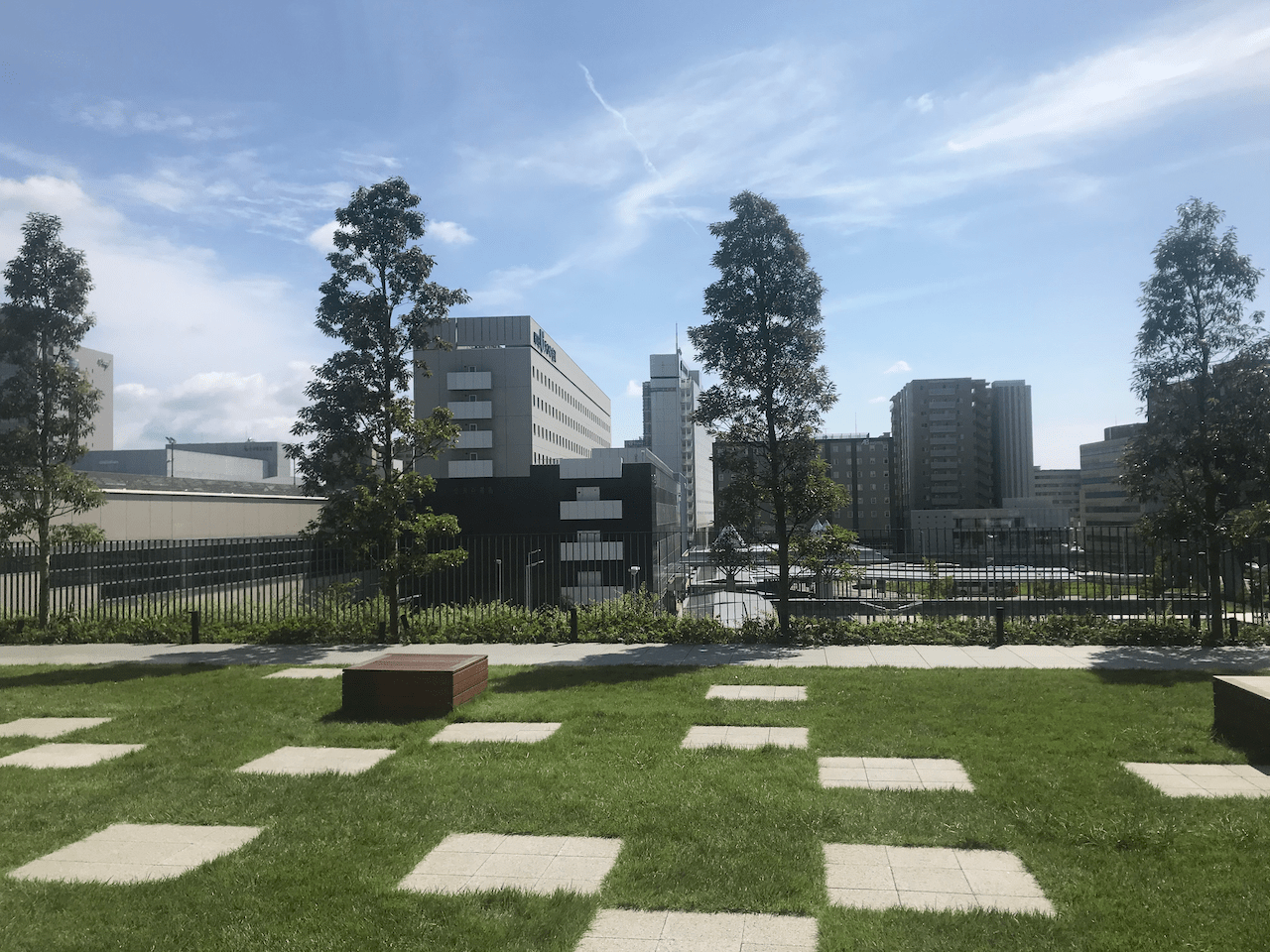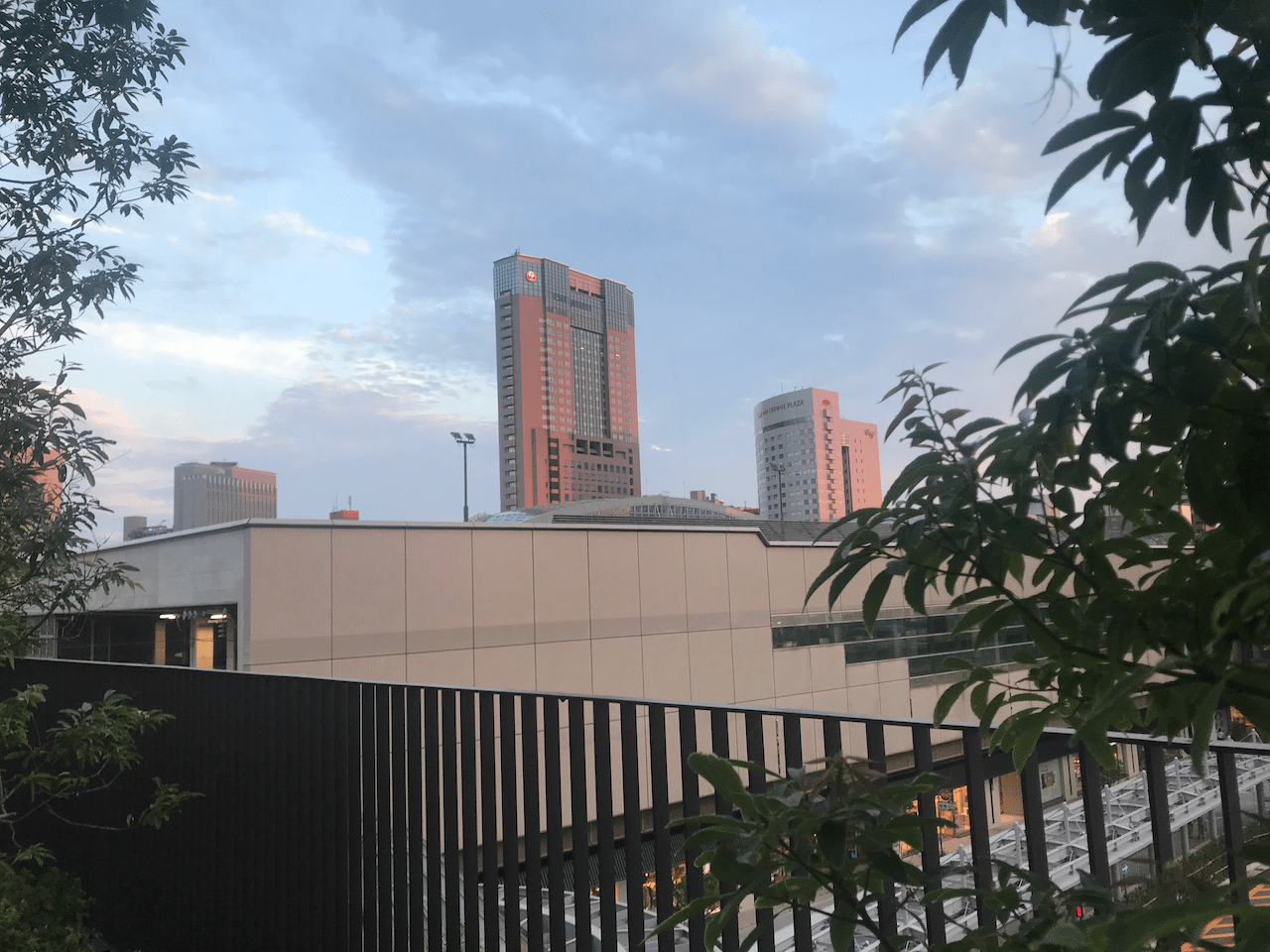 I really enjoy every meeting with the wonderful women of this network and I am glad that I could connect so many of them.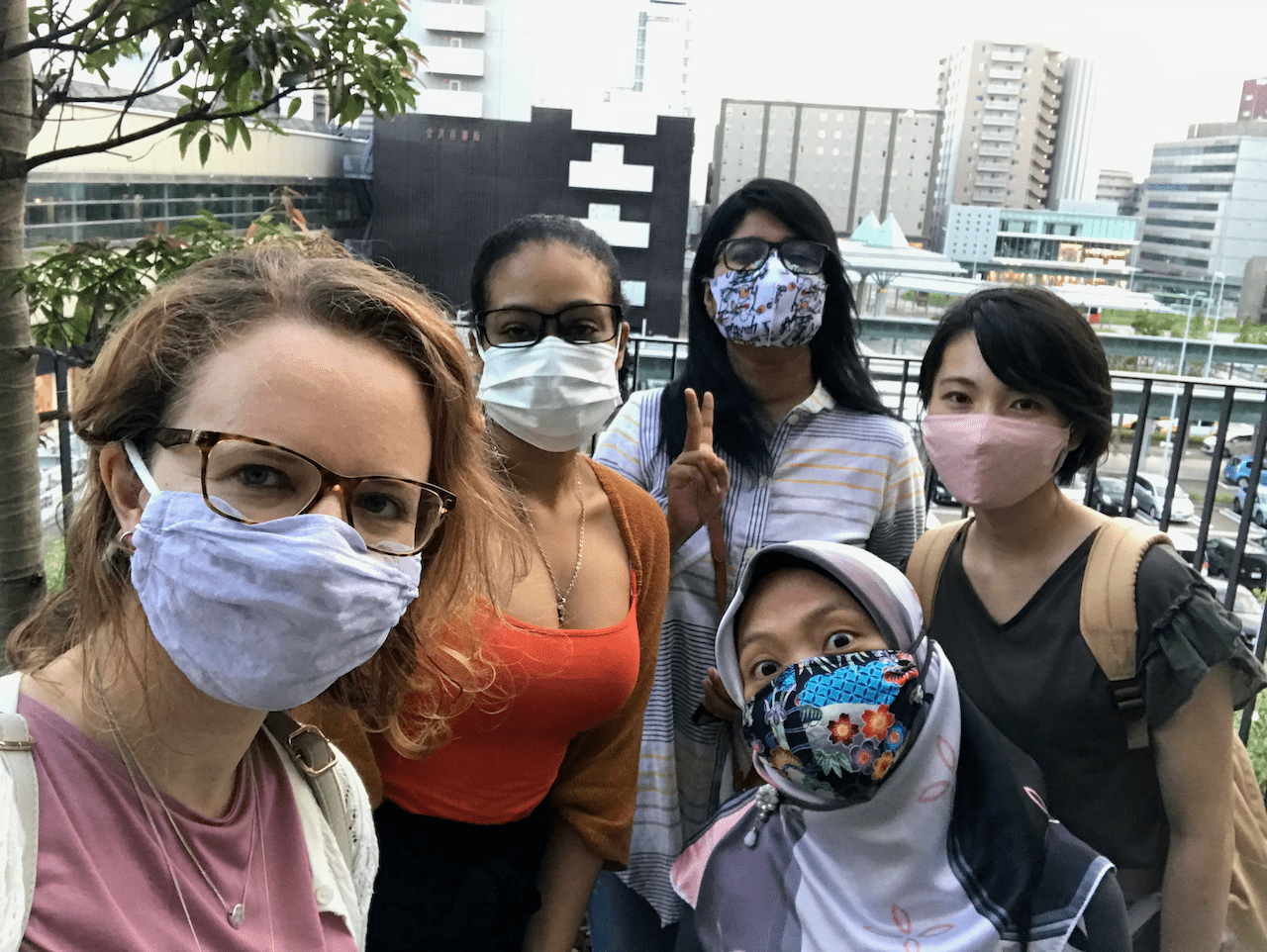 We had another meeting at a park in September where we had a small picnic and some ladies brought their children with them. It was super fun and there were so many different languages - of course, we all spoke in English to each other but the moms were speaking their native language to their children and sometimes we would also switch to Japanese. A crazy mix, my brain was definitely tired on the evening!!
Oh, and I also got a new haircut in August - due to a communication problem, my hair was cut very short! :D But I like it and I got used to it very fast. Bye bye long hair (for now)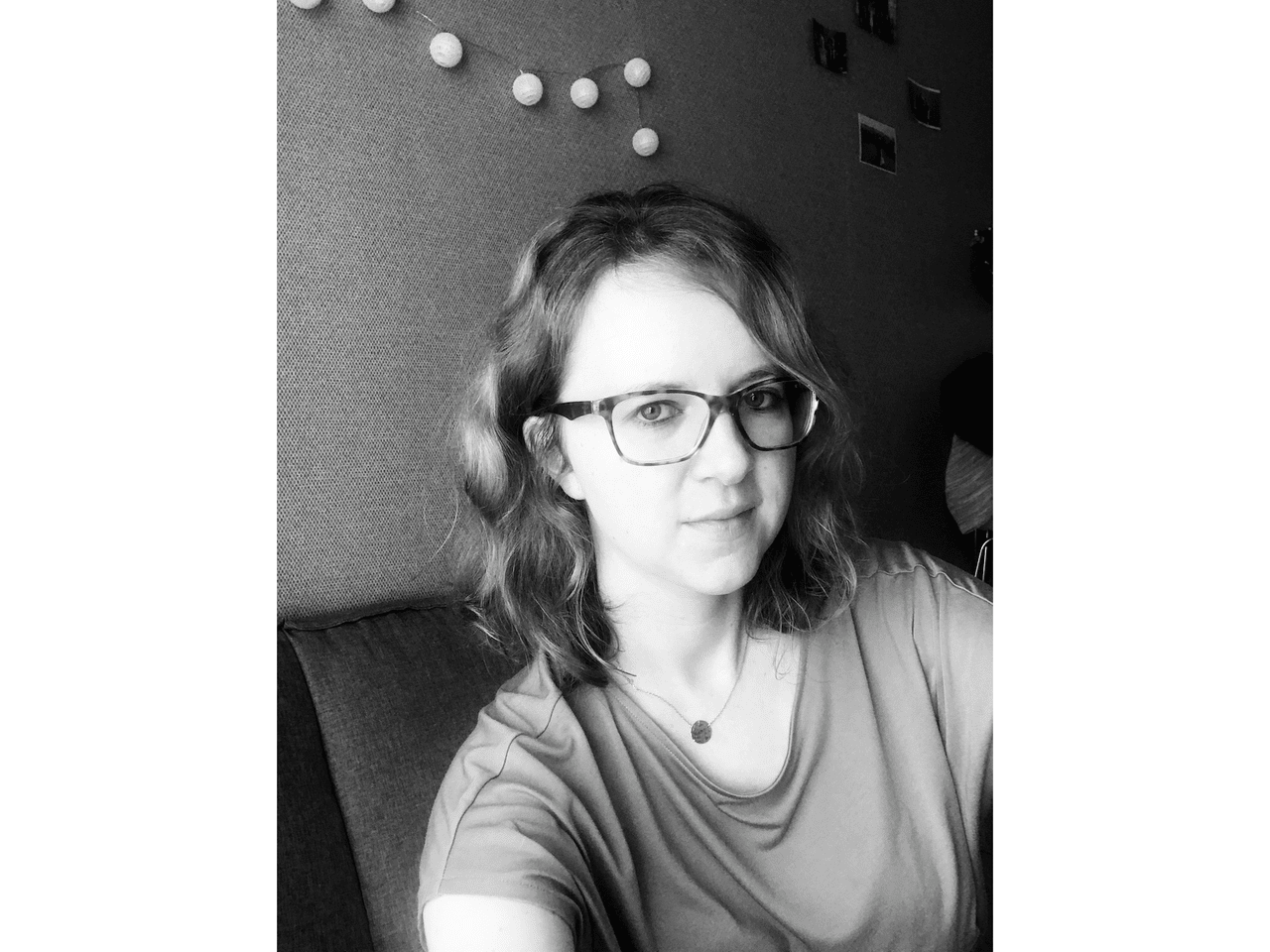 Visiting Toyama
Finally we could again visit Hikaru in Toyama city! As you might remember, last September we often went there (read here) to enjoy the cultural and restaurant life. This time, Niklas, Rumi and I went there to go to the Glass museum which was awesome! There's a permanent exhibition which shows crazy and colorful glass artwork from mostly Czech artists but they also have two special exhibitions with crafts from current artists. We visited all the exhibitions and it was super interesting. Due to the strict museum rules, I cannot post any pictures of the exhibition here, but I recommend you to go if you are ever in the area!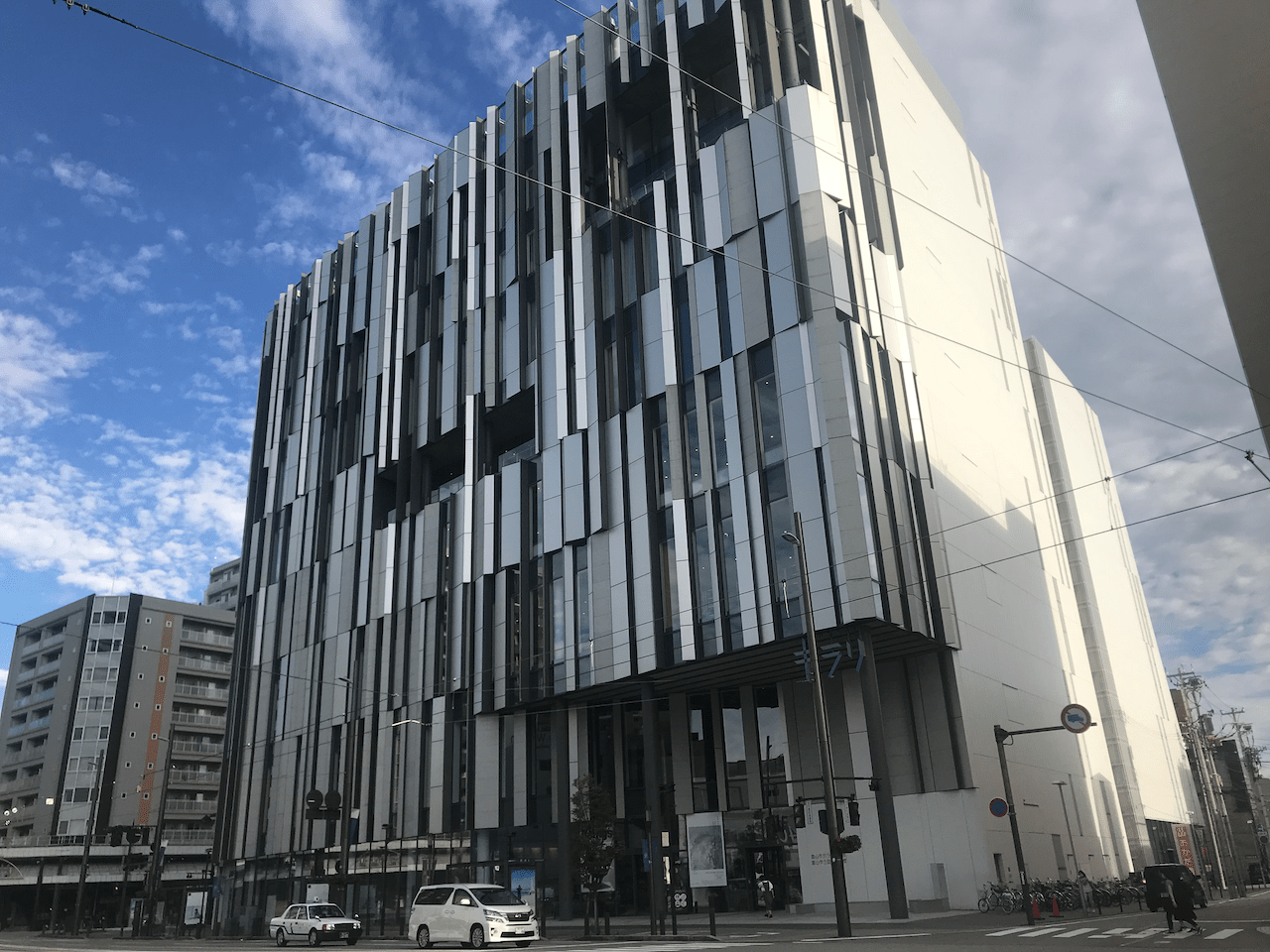 The exterior of the museum, looking cool and stylish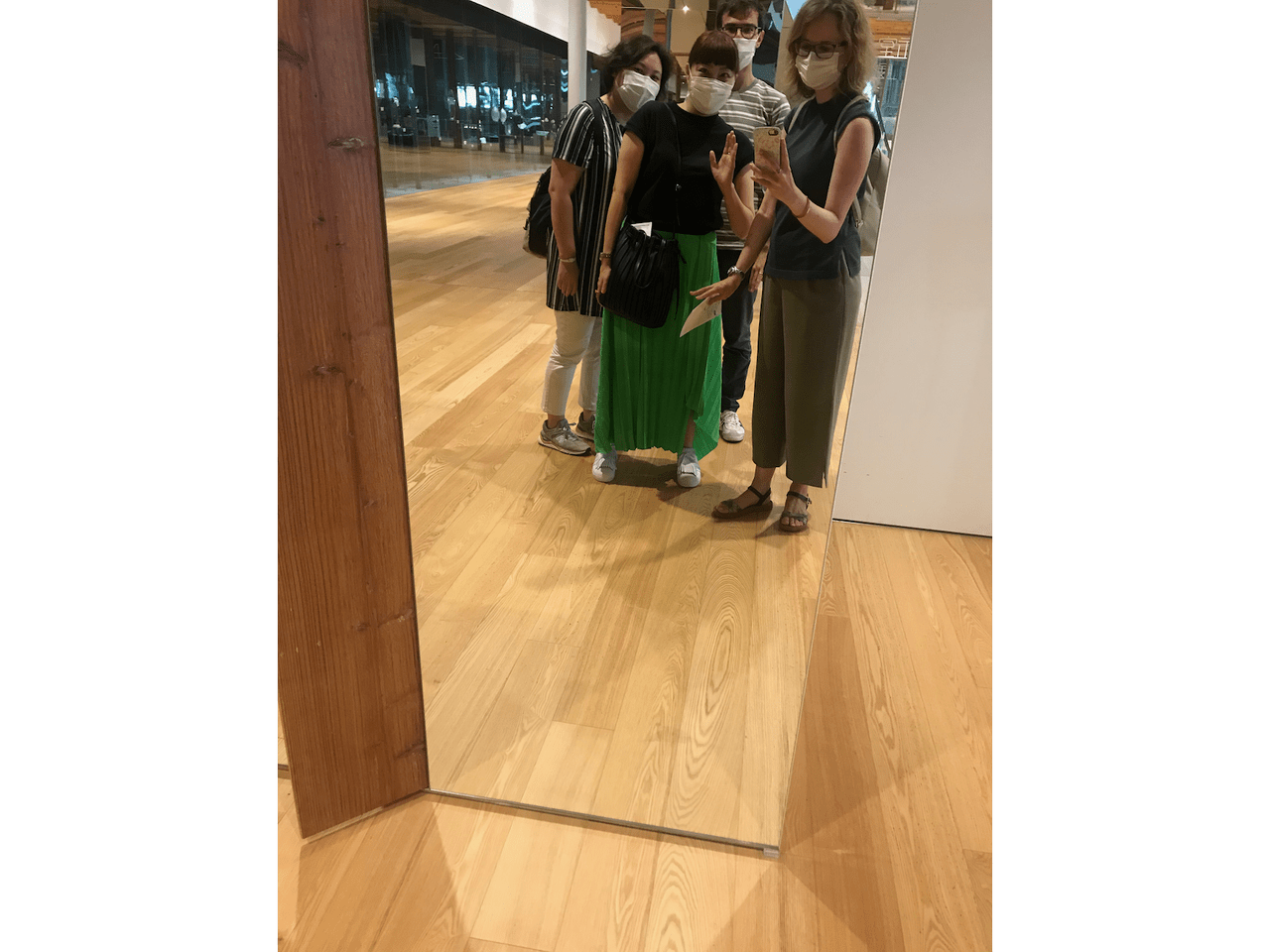 Again, we enjoyed Toyama City a lot. Hikaru showed us some new organic market places (very stylish) in downtown area. We were reminded of our last time there, when my dear friend Fiona from Taiwan was with us… It has been a year now that we've last visited this place and so much has happened since…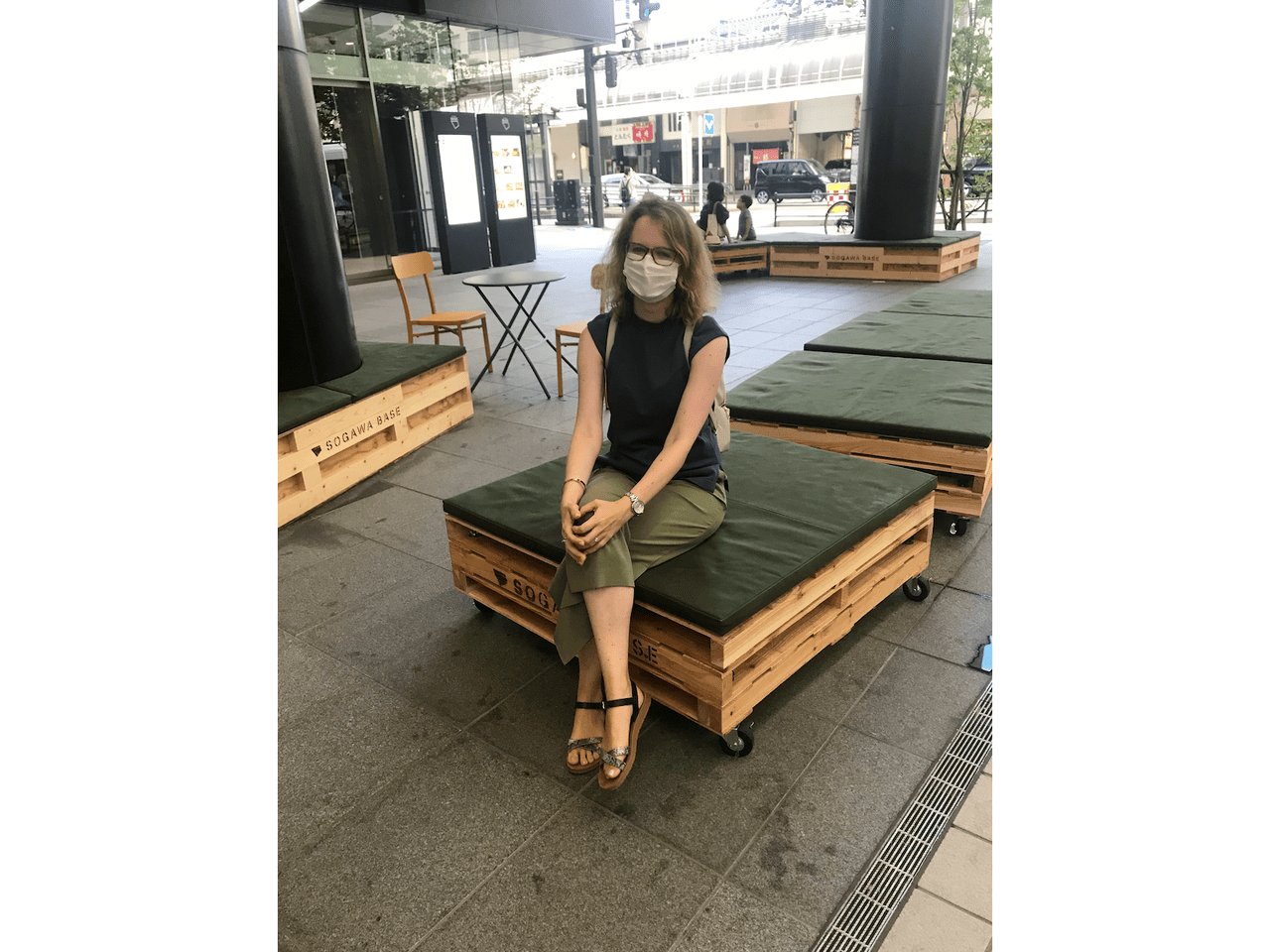 As usual, masks had to be worn all the time
Of course, we visited the most beautiful Starbucks of Japan again (and I still agree, it's super beautiful there - the park is so nice and it's a perfect spot for having a coffee) where we watched the evening sun and relaxed.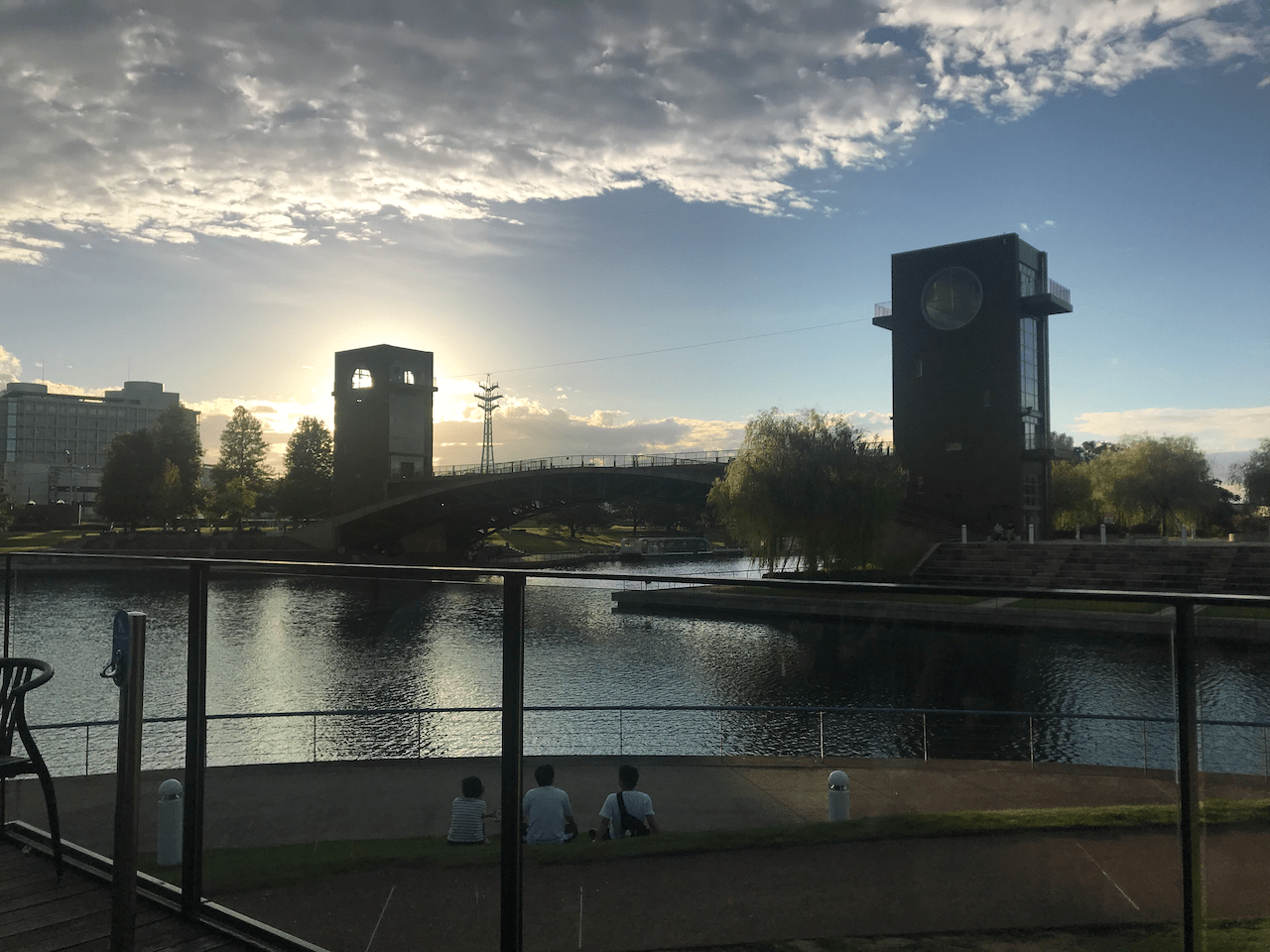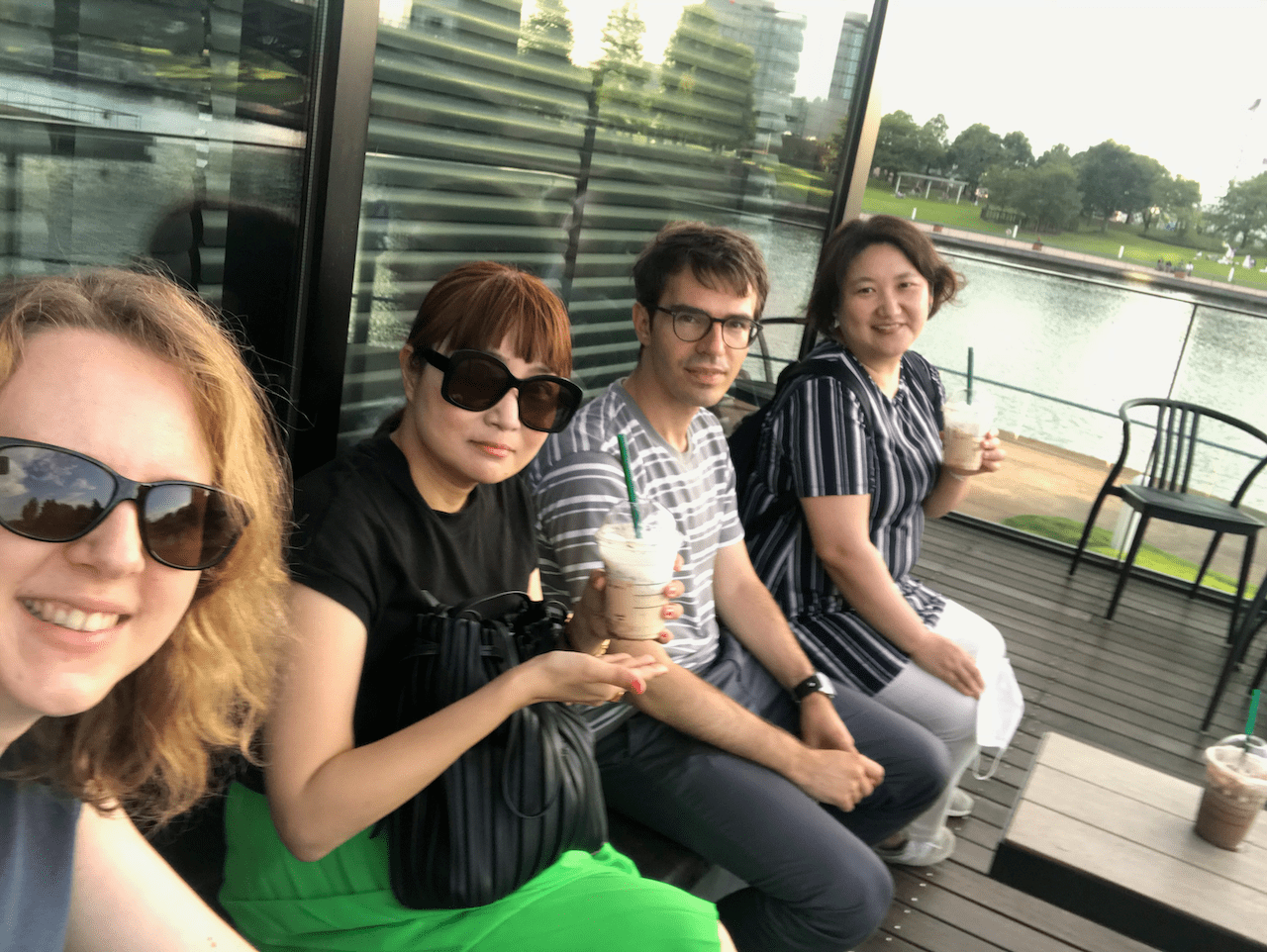 Afterwards, we enjoyed a great dinner at an Italian restaurant which was very authentic! Time passed super fast and sadly, we had to take the last highway bus back to Kanazawa after this perfect day.
Thank you for this wonderful day! We enjoyed every minute of it - as always.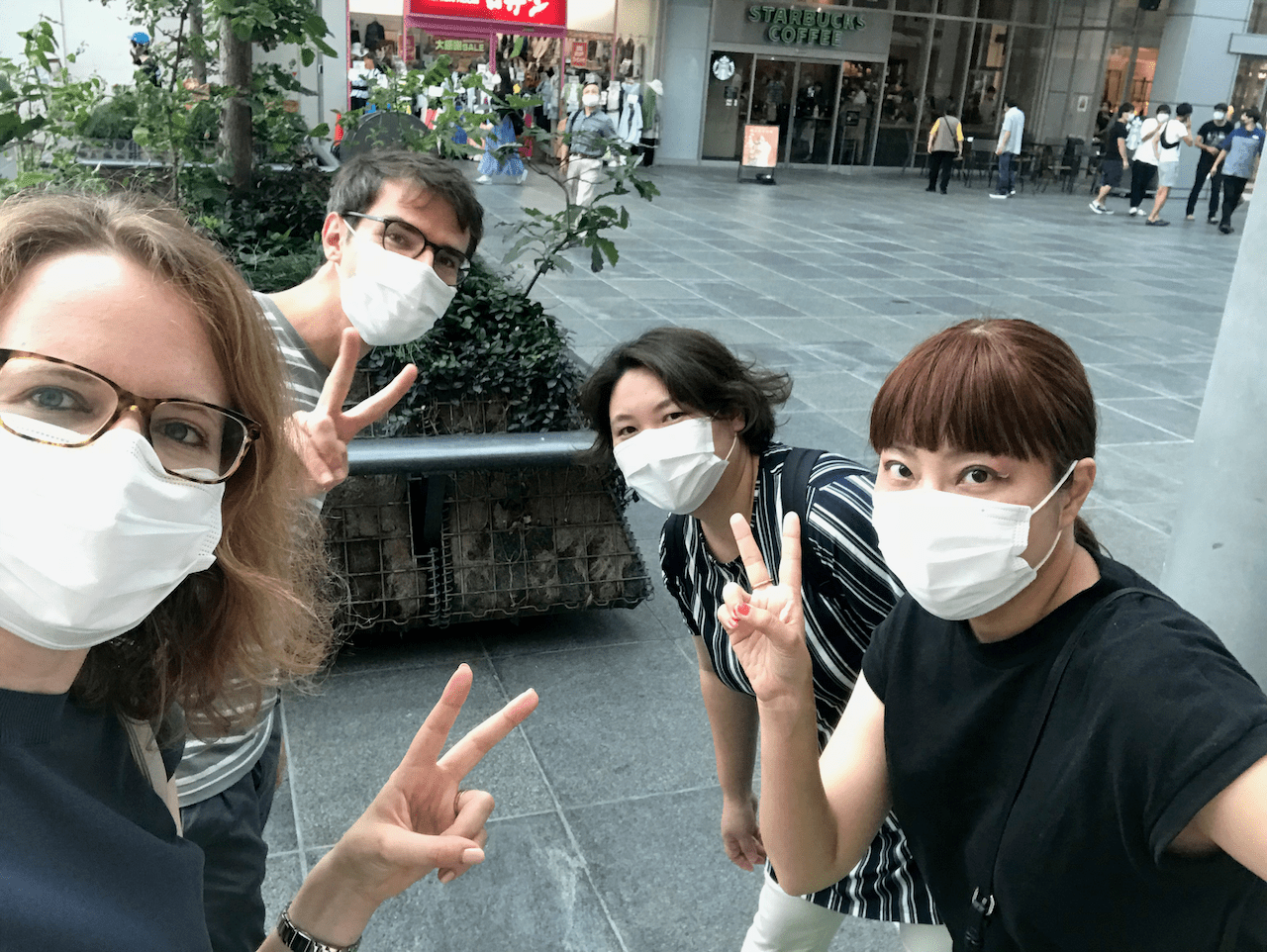 It's my birthday - again
September also means that I celebrate my birthday. It was already my second one in Japan. I still can't believe it! Last year, I wouldn't have thought that I would spend it again in Kanazawa. But you never know what will happen in your life!
Due to Corona, I wasn't able to hold a big party like last year, therefore I decided to split it into lots of small meetings and gatherings which is a nice way to prolong the birthday celebrations. ;-) I had a nice birthday breakfast with Niklas, who went out to a French styled bakery to get croissants, then I had lunch with some friends from my GGI group which was super funny: at the table there were girls from Cuba, Indonesia, Singapore and France! What a cool mix!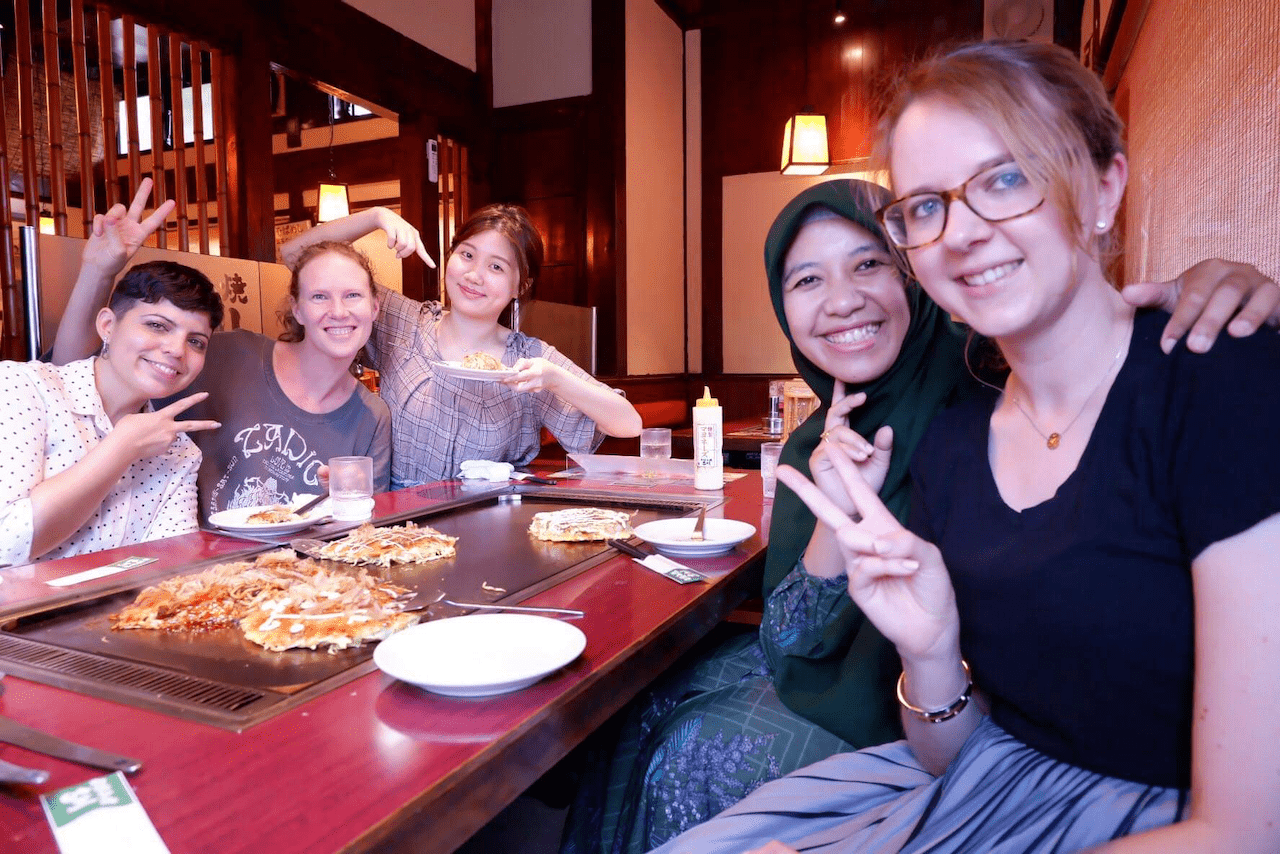 In the evening, Niklas and I went for dinner to our favorite Yakiniku place in the city center which was also delicious but dangerous at the same time: of course we ordered too much food, as always, and were super full afterwards. I think we will never learn our lesson.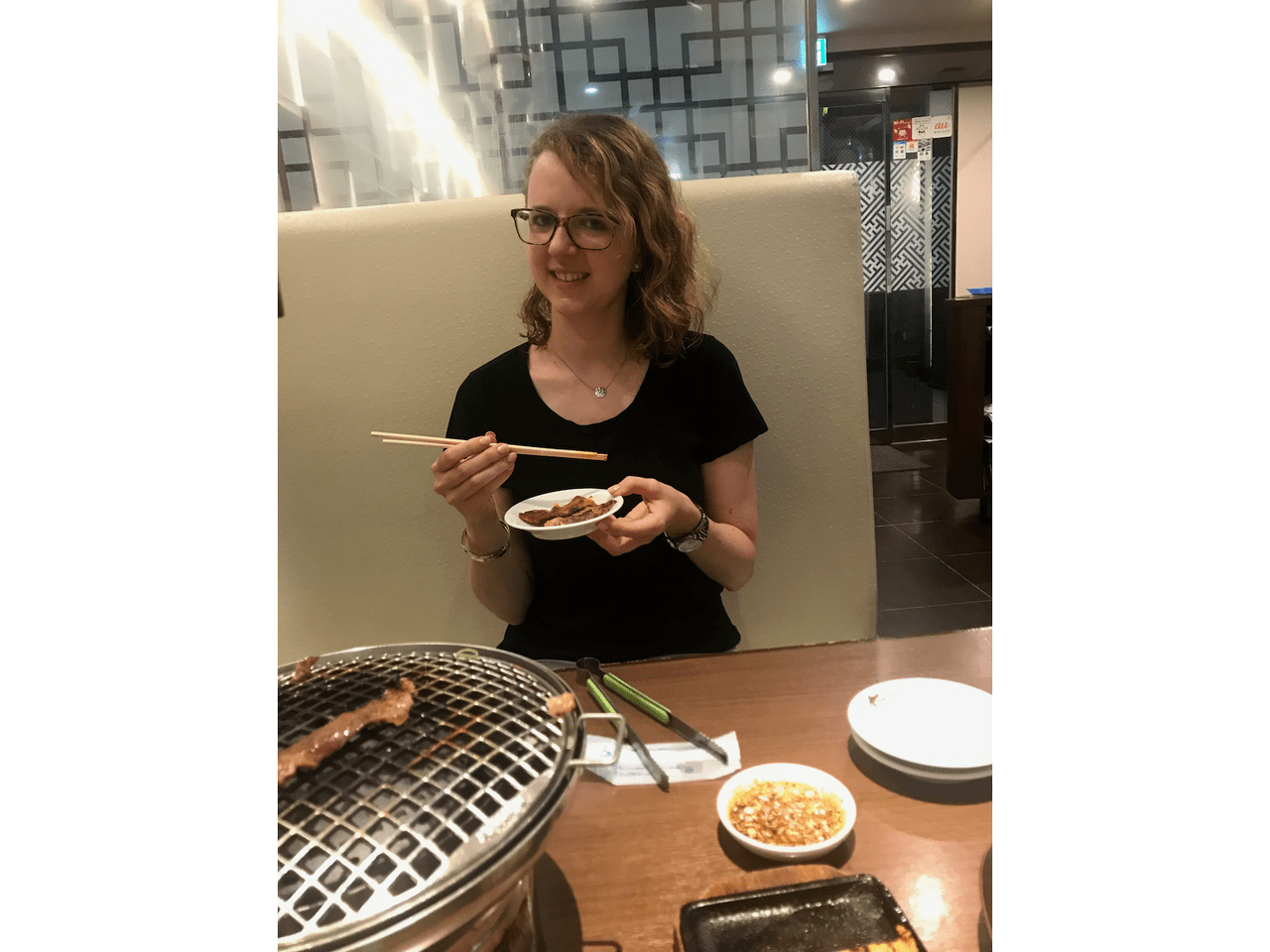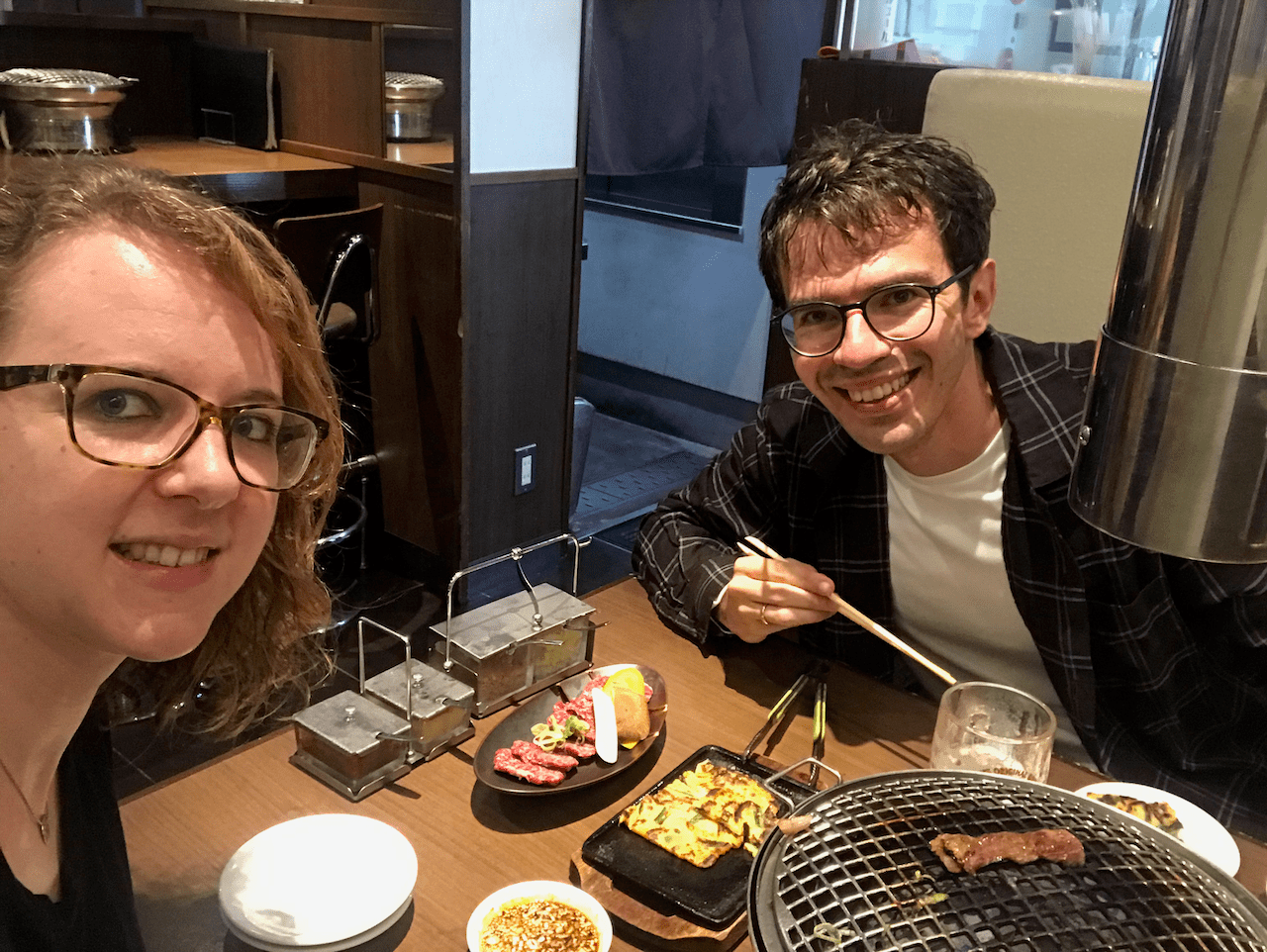 During the day, I received so many messages, phone calls, video calls etc… it was wonderful! I am so grateful for all these people in my life and that I have made friends with who live all over the world! Despite being apart, we are still connected and thinking about each other - and this is truly special.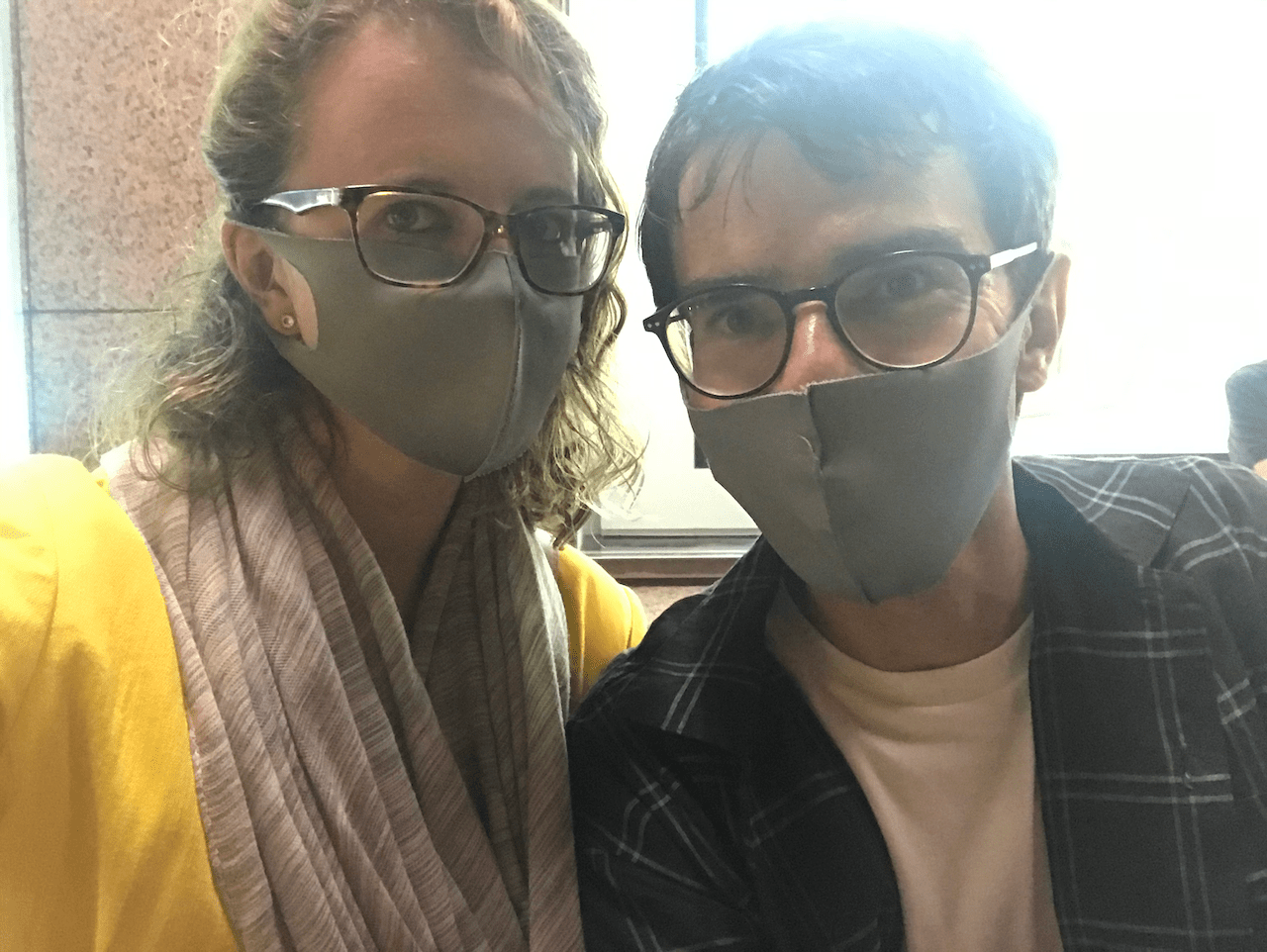 Going home on my birthday night, full of food, full of happiness :)
Up next
Read more about a hike along an ancient road (over 1000 years old!) through the rain (of course), about our transition into fall (it's typhoon season now) and how we deal with the new COVID developments. In the meantime, stay tuned and follow us on Instagram or Facebook for more content!