Hey everyone, we are back home from our first trip this year and it was really wonderful! In this post, I will tell you all about our time in Hiroshima, our trips and where we stayed. This place has surprised us as it is not only a very lively and happy city (despite its horrible past) but is also surrounded by a beautiful sea and island landscape!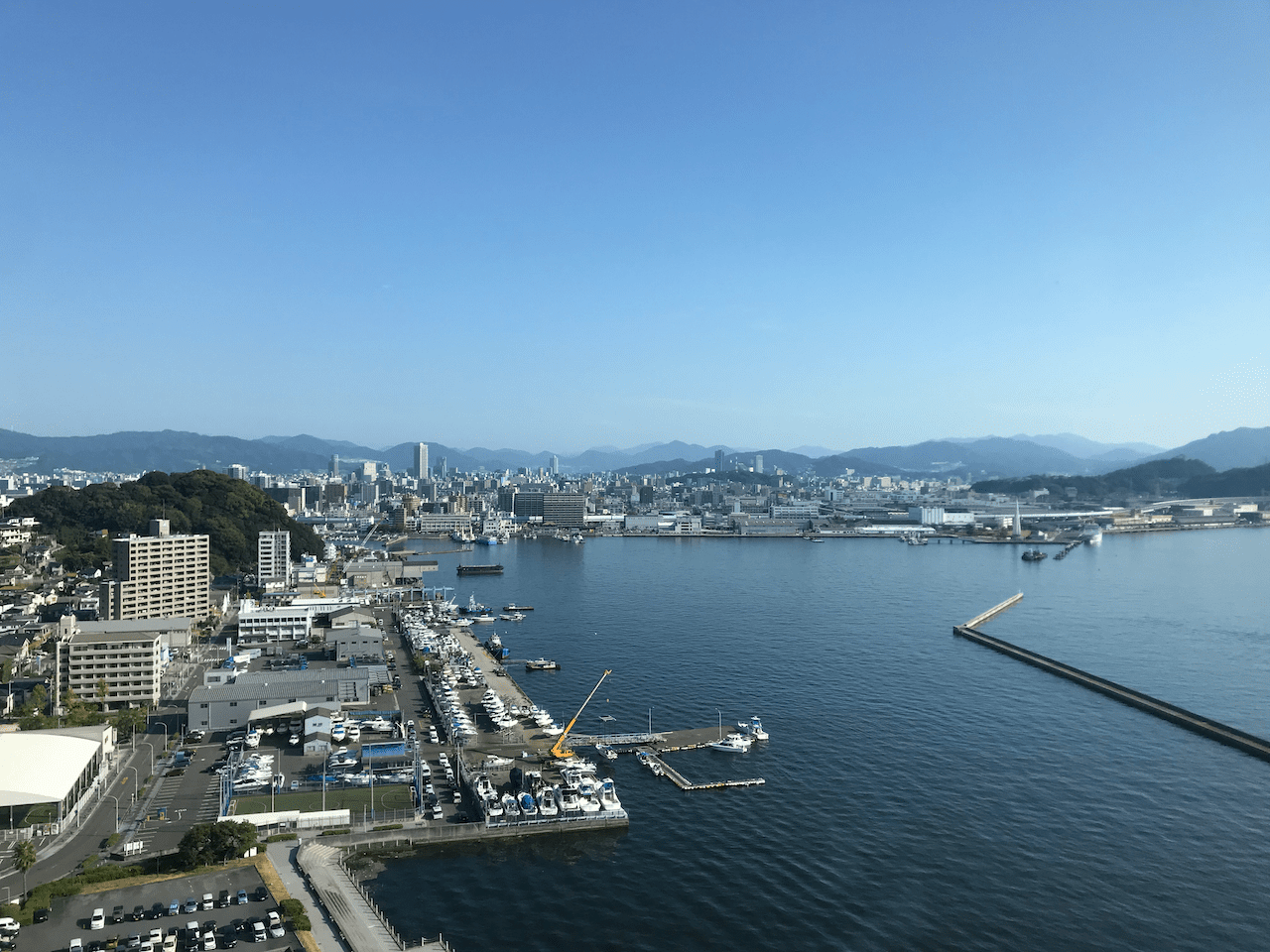 About Hiroshima
Hiroshima is the principal city of the Chugoku Region with over a million inhabitants. The city is known worldwide for the horrible destruction through the atomic bomb (August 6, 1945). The bomb destroyed everything within a two kilometer radius, leaving ten thousands of people dead immediately and even more suffering from long term illnesses.
After the war, great effort was made to rebuild the city and luckily, predictions saying the city could never be inhabited again were wrong. Destroyed monuments of Hiroshima's historical heritage, like Hiroshima Castle and Shukkeien Garden, were reconstructed. In the center of the city where the bomb detonated, a park was built as a place for grieve and memory as well as for reminding the people to fight for a better future: the Peace Memorial Park.
Our hotel
Thanks to the travel campaign (a campaign from the government to boost regional tourism in order to support local businesses which struggle due to COVID crisis) we booked a really nice hotel for a reasonable price. We stayed at the Grand Prince Hotel Hiroshima which is located a little outside of the city center, on a small island next to the port. It's a modern hotel with 23 floors, overlooking the Seito Inland Sea and the surrounding islands.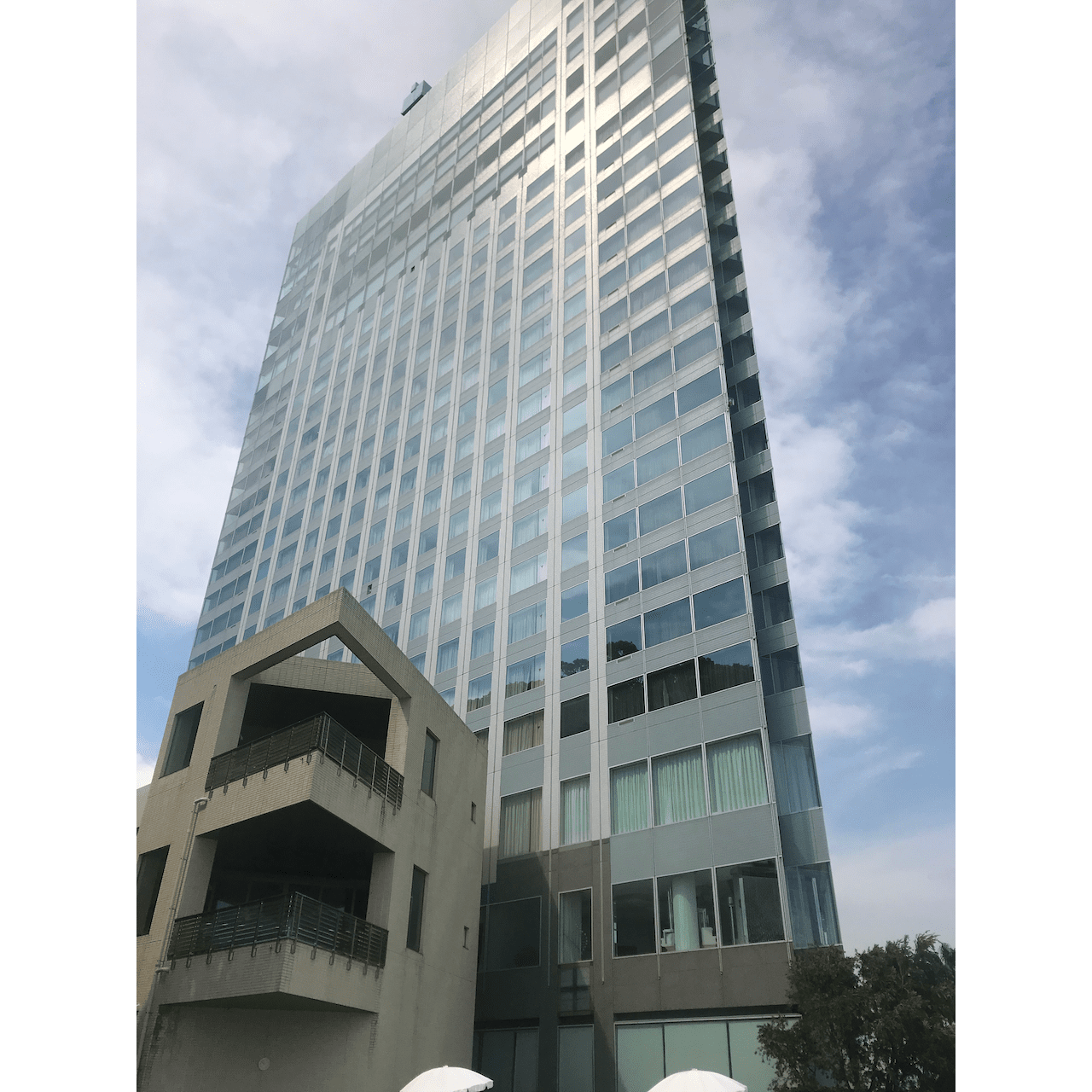 And, most importantly (for me), it had a swimming pool which is super rare for Japanese hotels. We could use a free shuttle bus from the station to the hotel which was very convenient.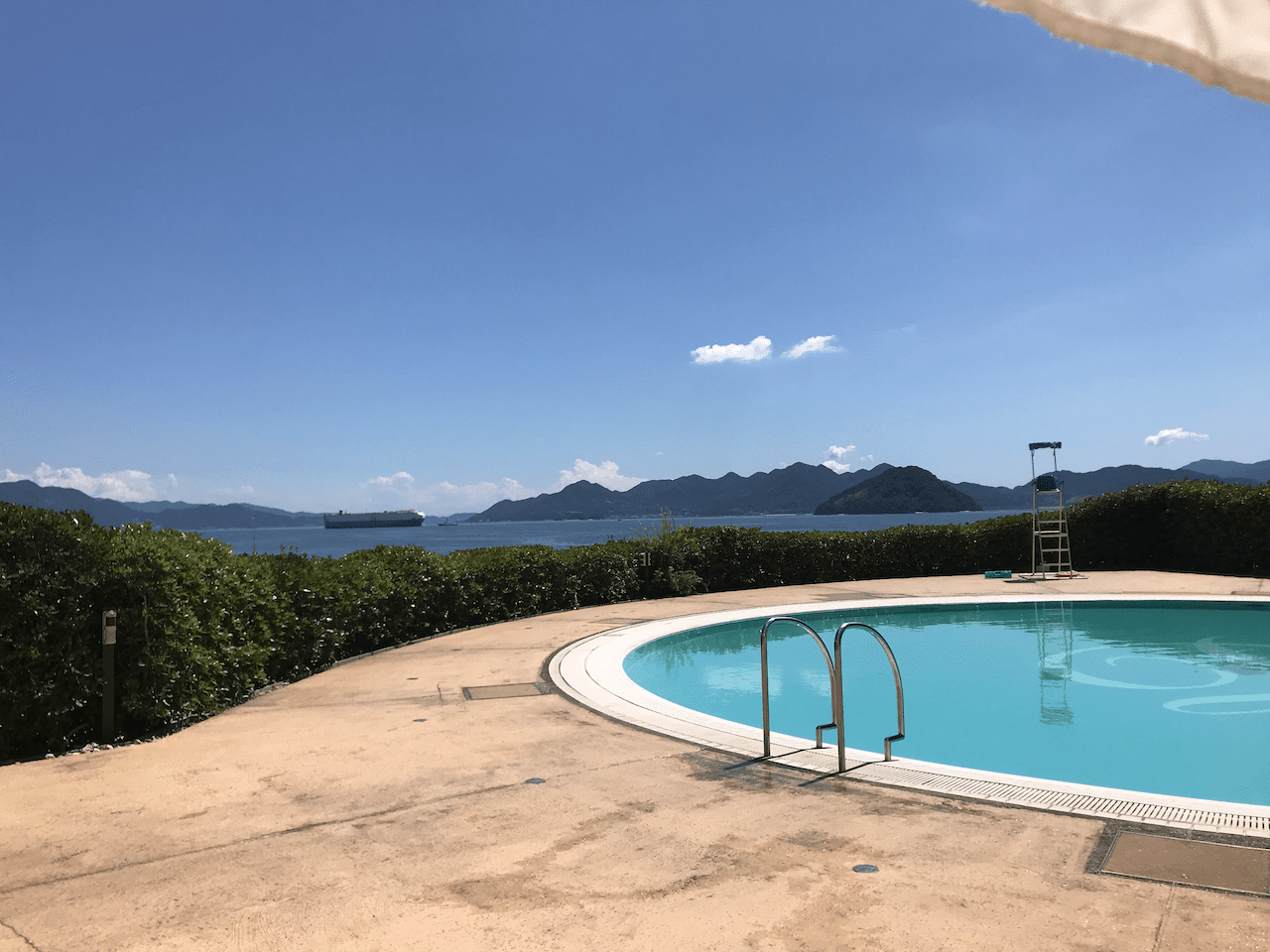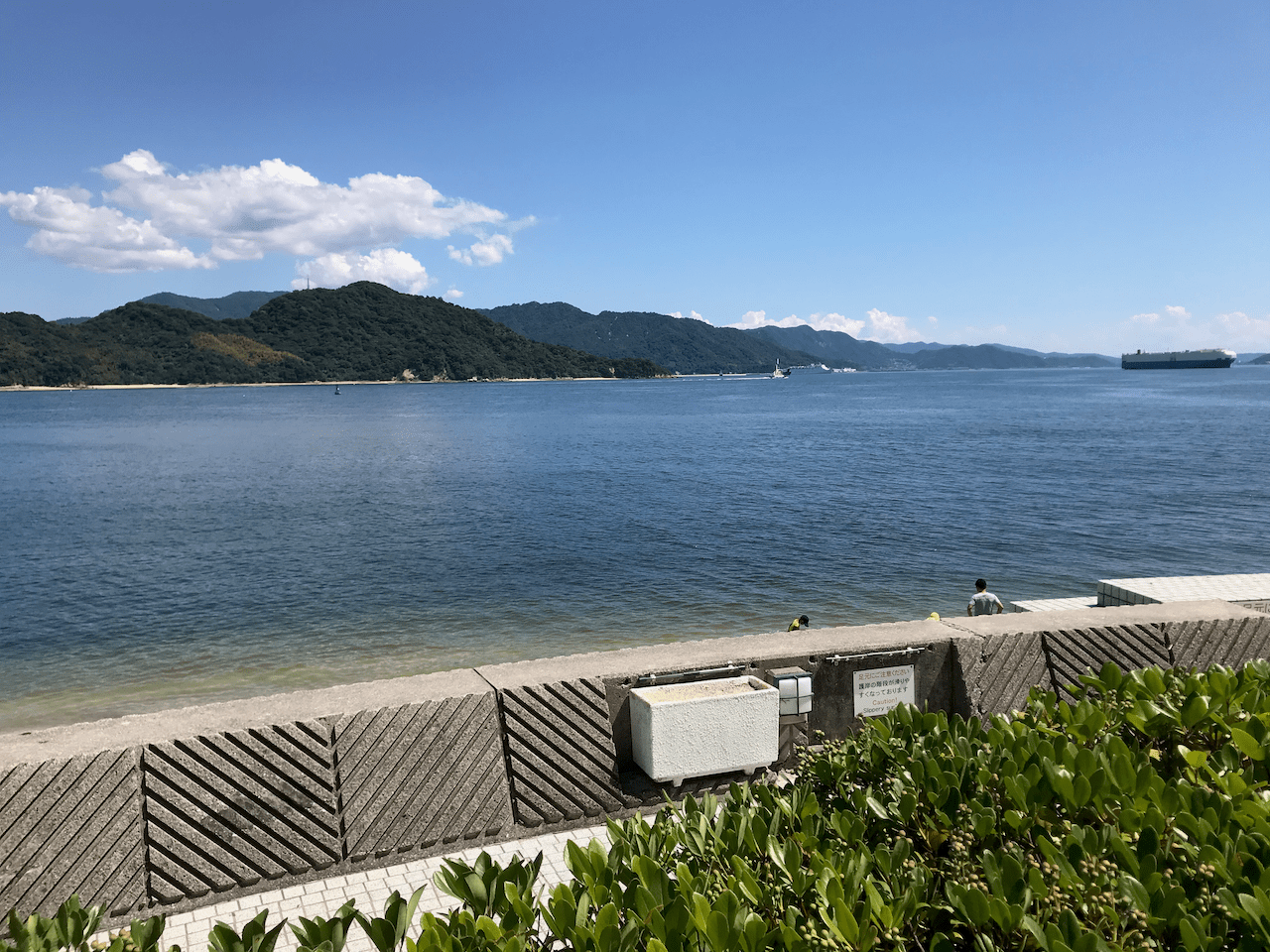 A beautiful view from the hotel pool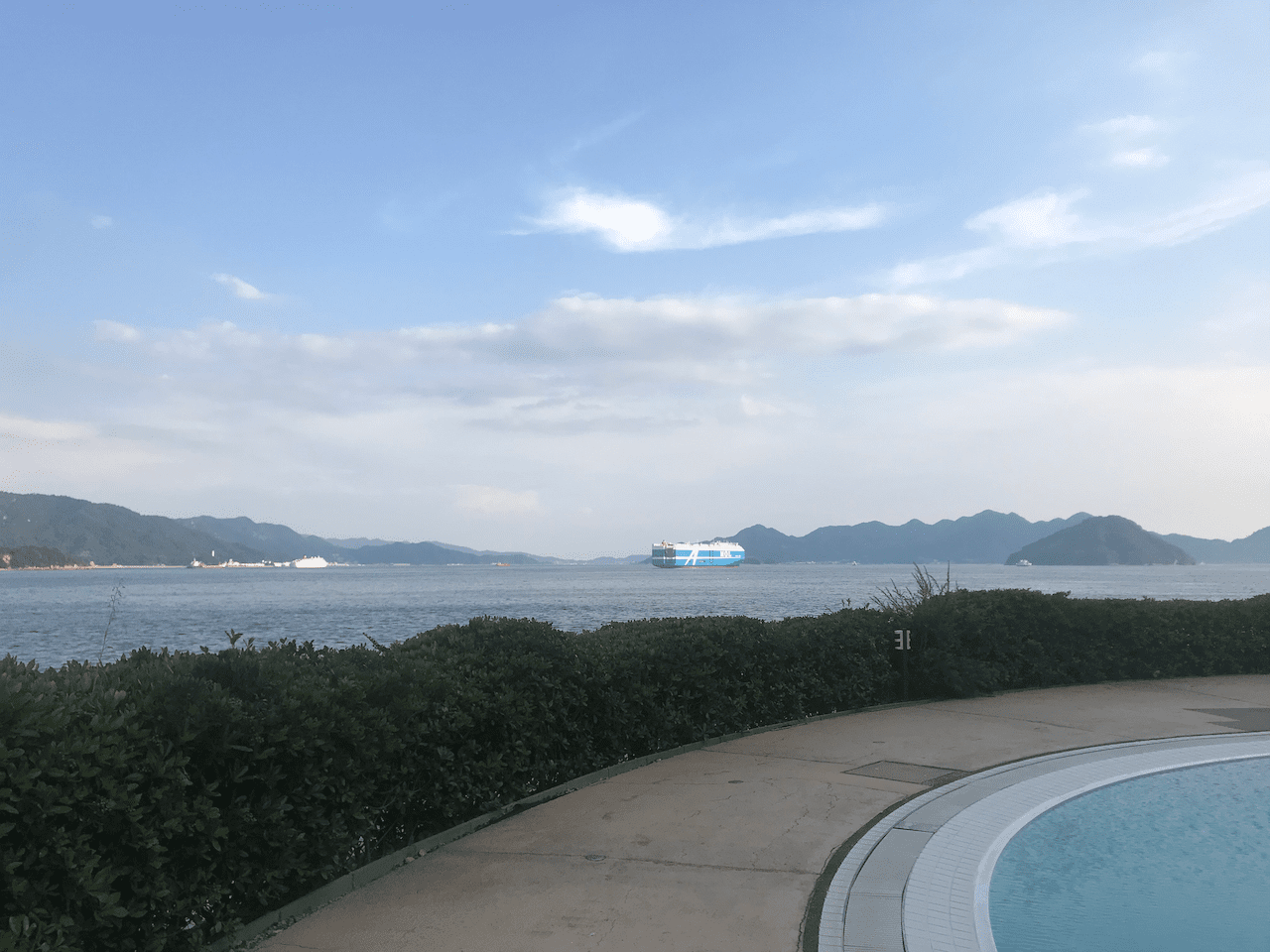 I was a little worried about traveling and sleeping in a hotel during the COVID pandemic but I have to admit, the hotel did a perfect job dealing with that! Everything was very clean and the staff was constantly cleaning and disinfecting surfaces. We got our temperatures checked every time we entered the hotel and everyone wore masks. The hotel has issued a detailed safety commitment where they describe all their measures against the Coronavirus. So overall, we felt really safe and comfortable.
The highlight of the hotel was definitely the view - from our room we could see the ocean, a little bit of the city and the many islands. But from the top floor, where we had breakfast everyday, the view was of course even better! We took pictures of it every day as we were super impressed.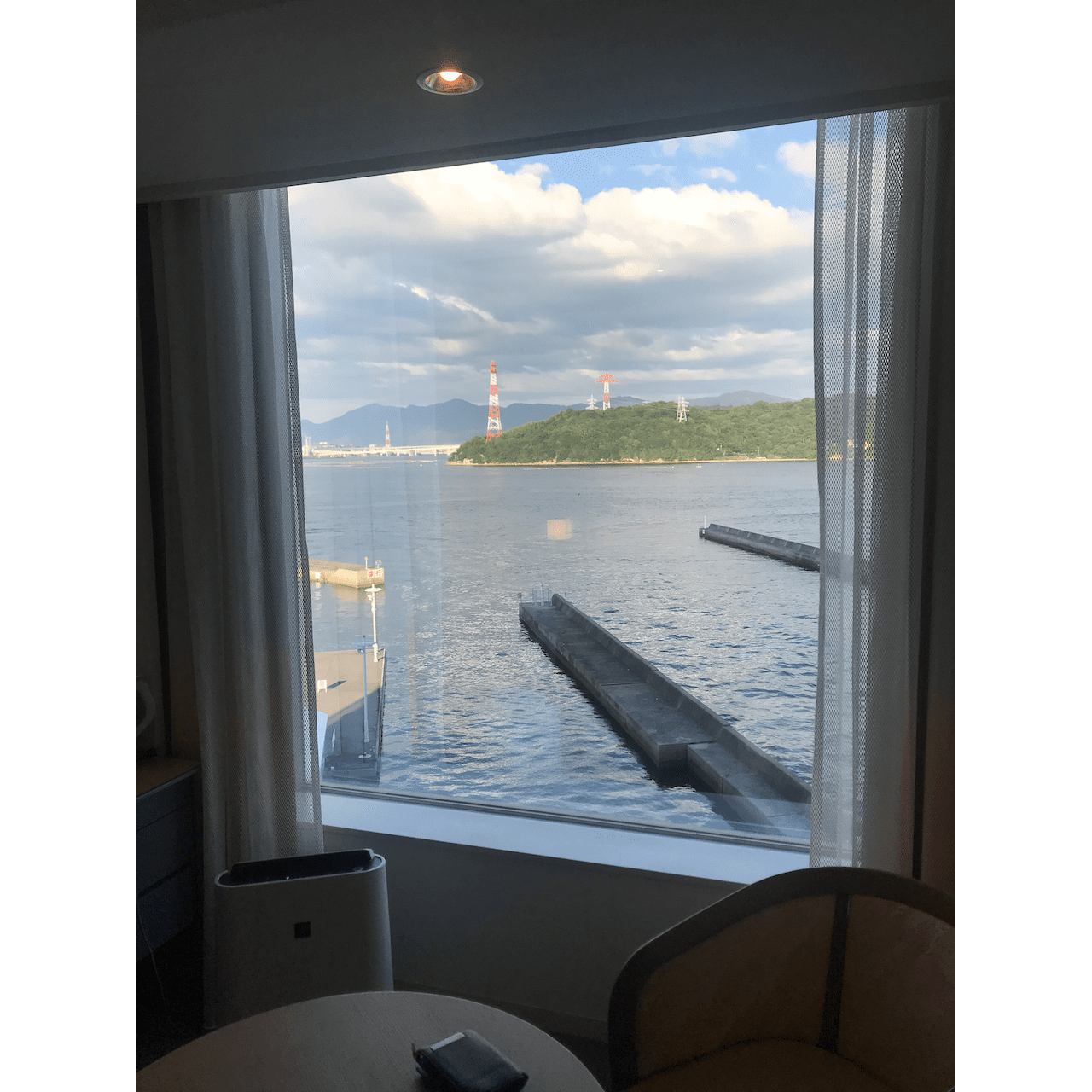 View from our room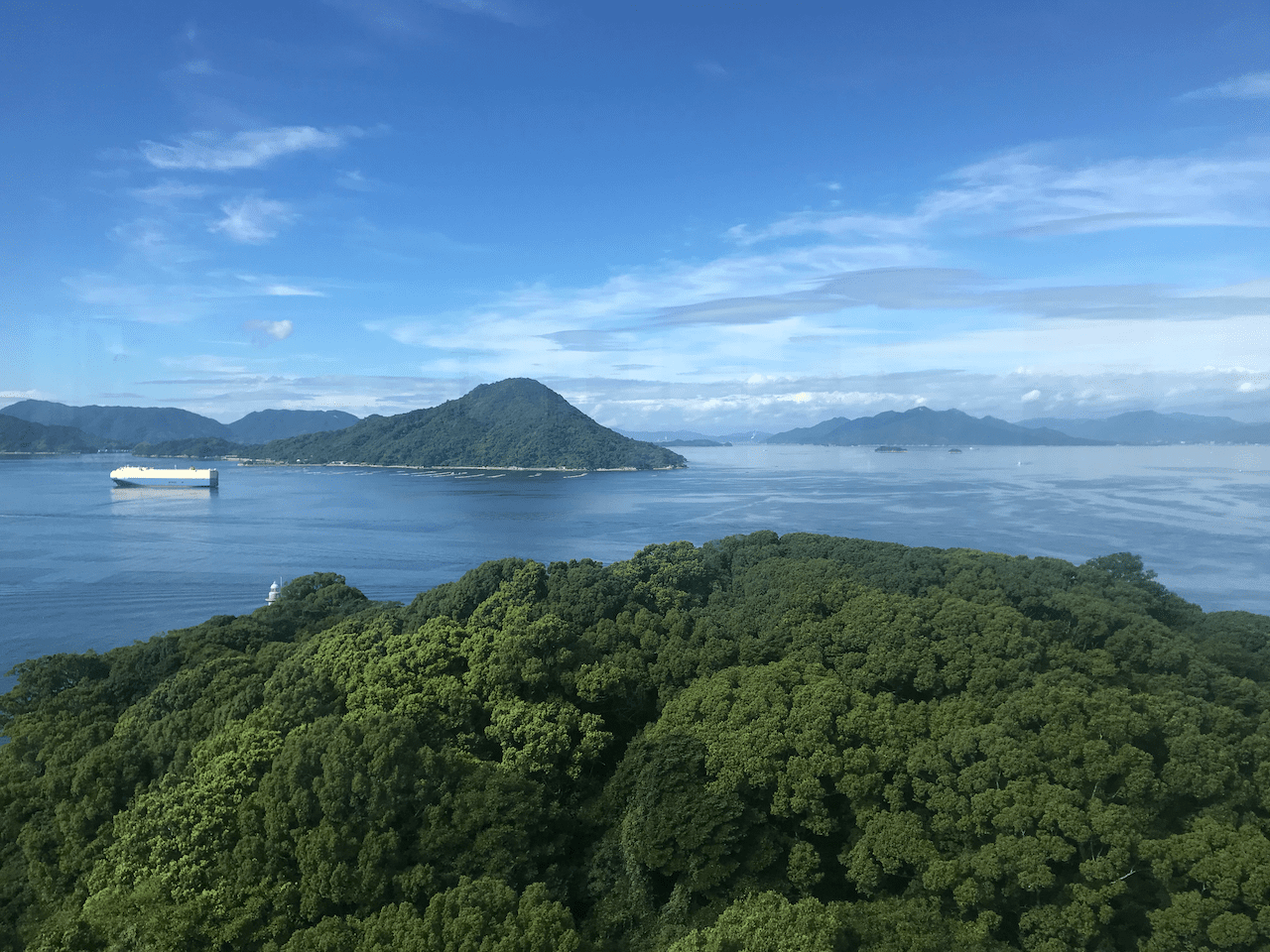 View from the breakfast area!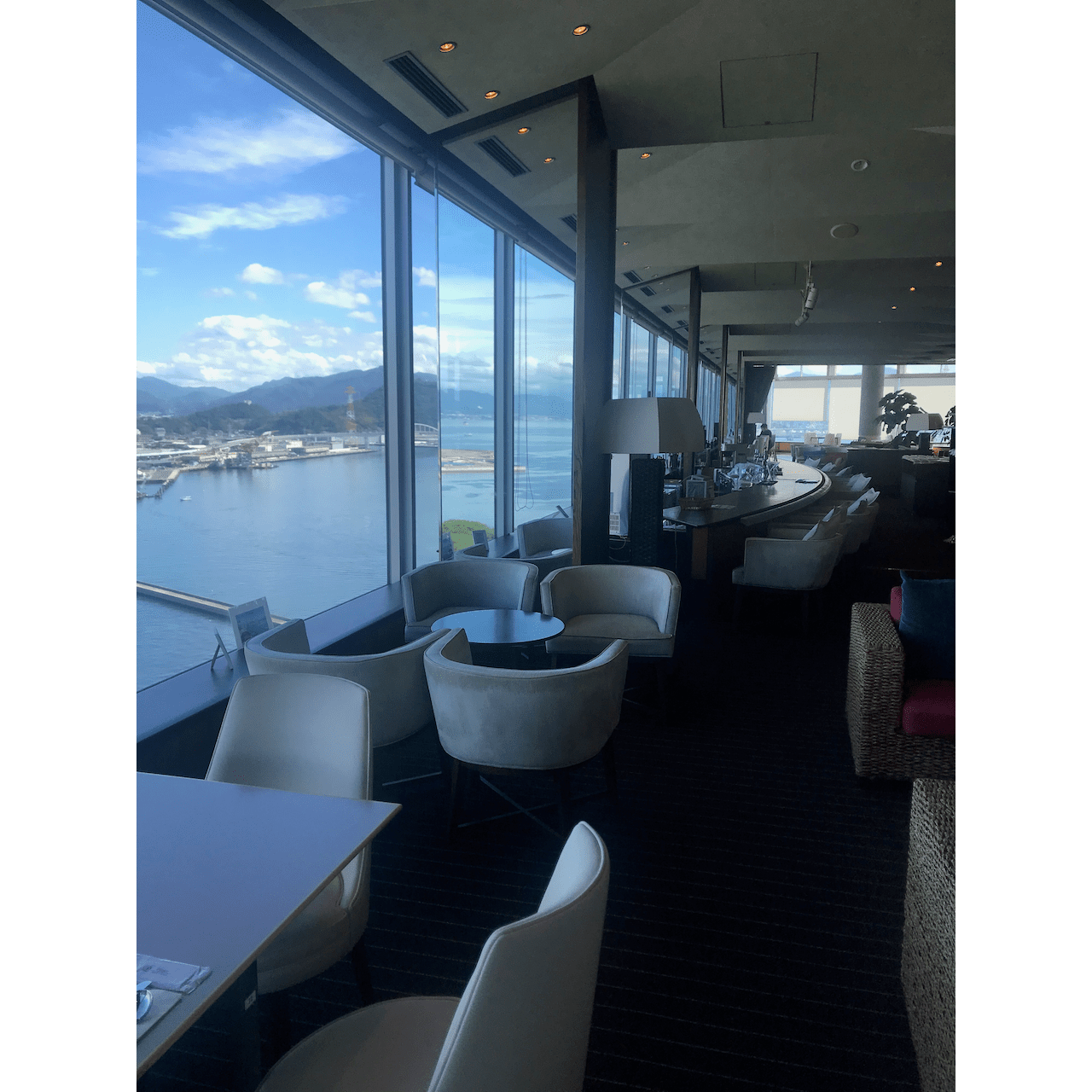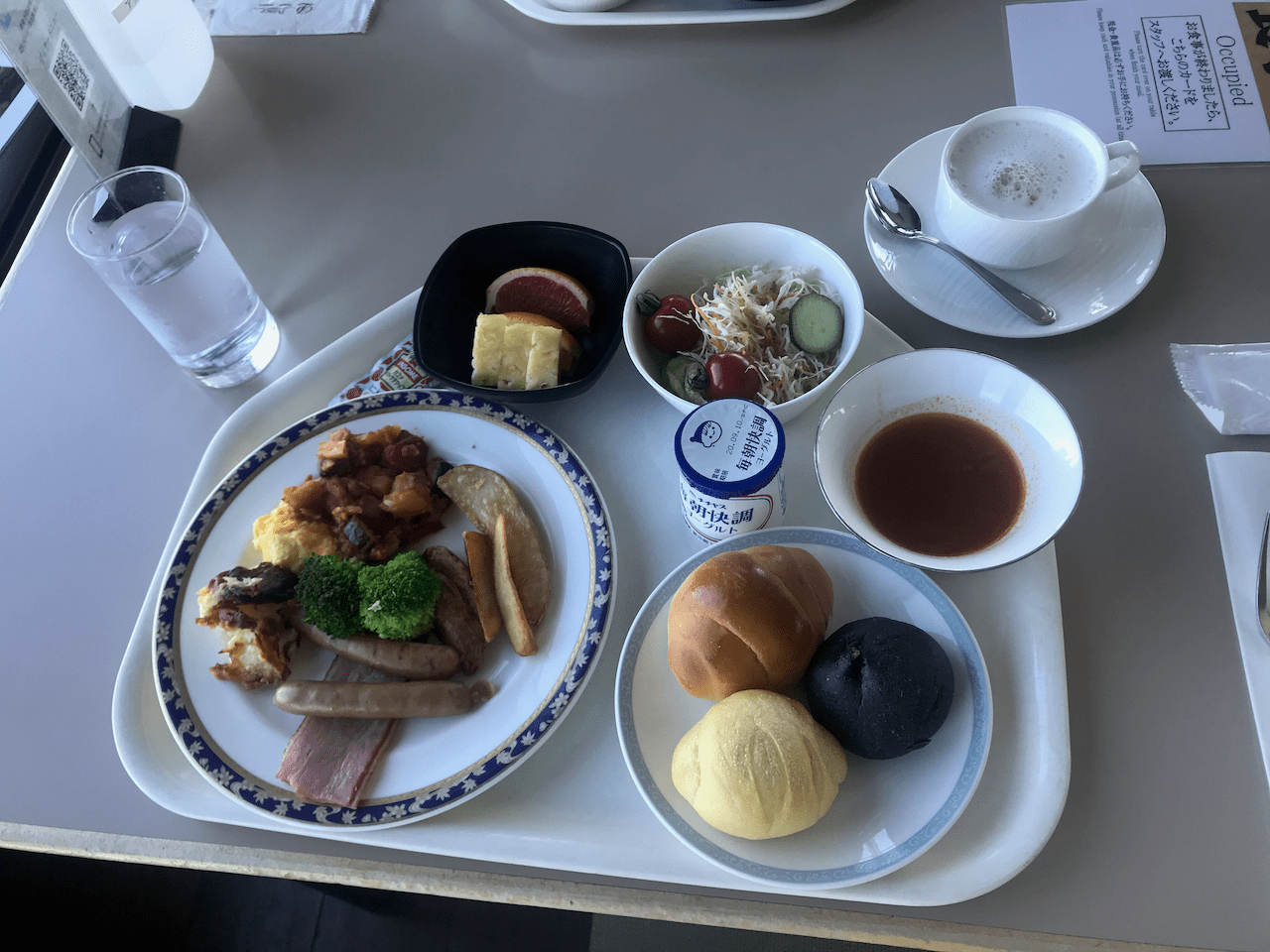 And from our breakfast :D
And not to forget the good dinner they offered (which we didn't book so we only went there once - but it was perfect!).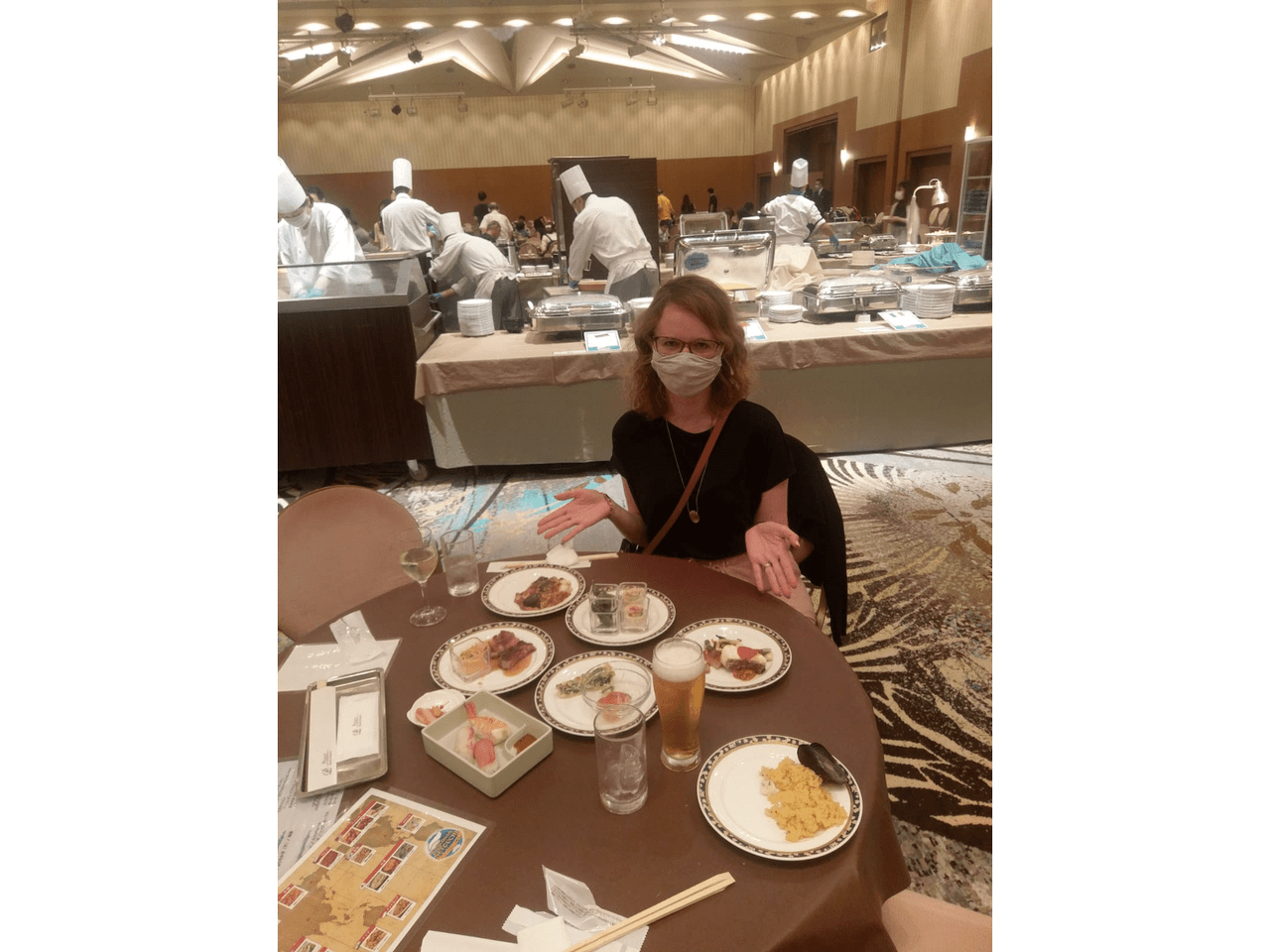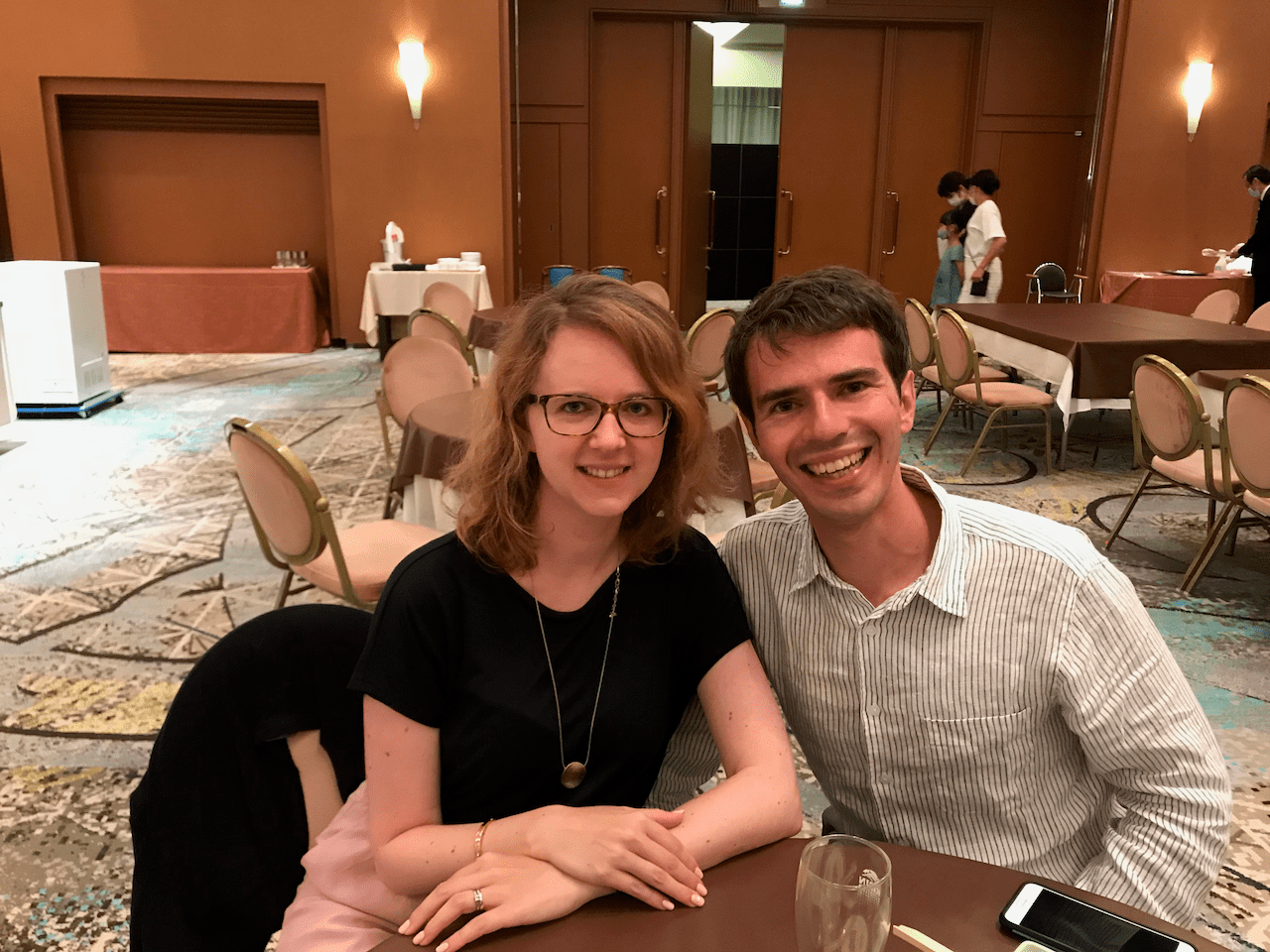 Visiting the city - Peace Memorial Park
On our first day, we went to see the city center and all relevant major sights as the weather forecast showed that the upcoming days would be hot (35 degrees and even hotter). Conveniently, there was a bus station in front of our hotel that took us directly to the Peace Memorial Park. This park is the dedicated memorial site for the Hiroshima atomic bombing and also contains the place, where the bomb detonated (the hypocenter). Before the bombing, this area was the commercial city center of Hiroshima. The city decided to build this large park for establishing a permanent place of memory and grieve, dedicated to the victims of the bombing.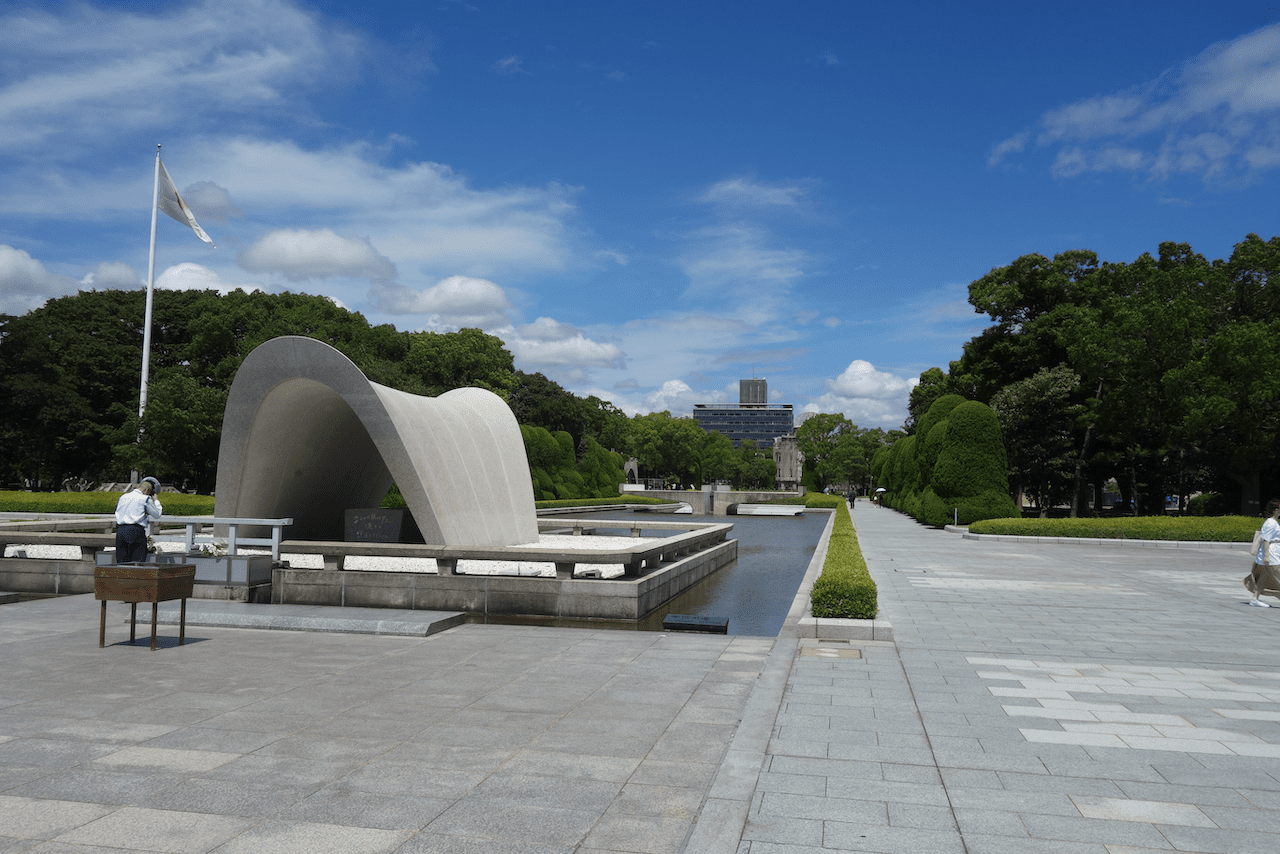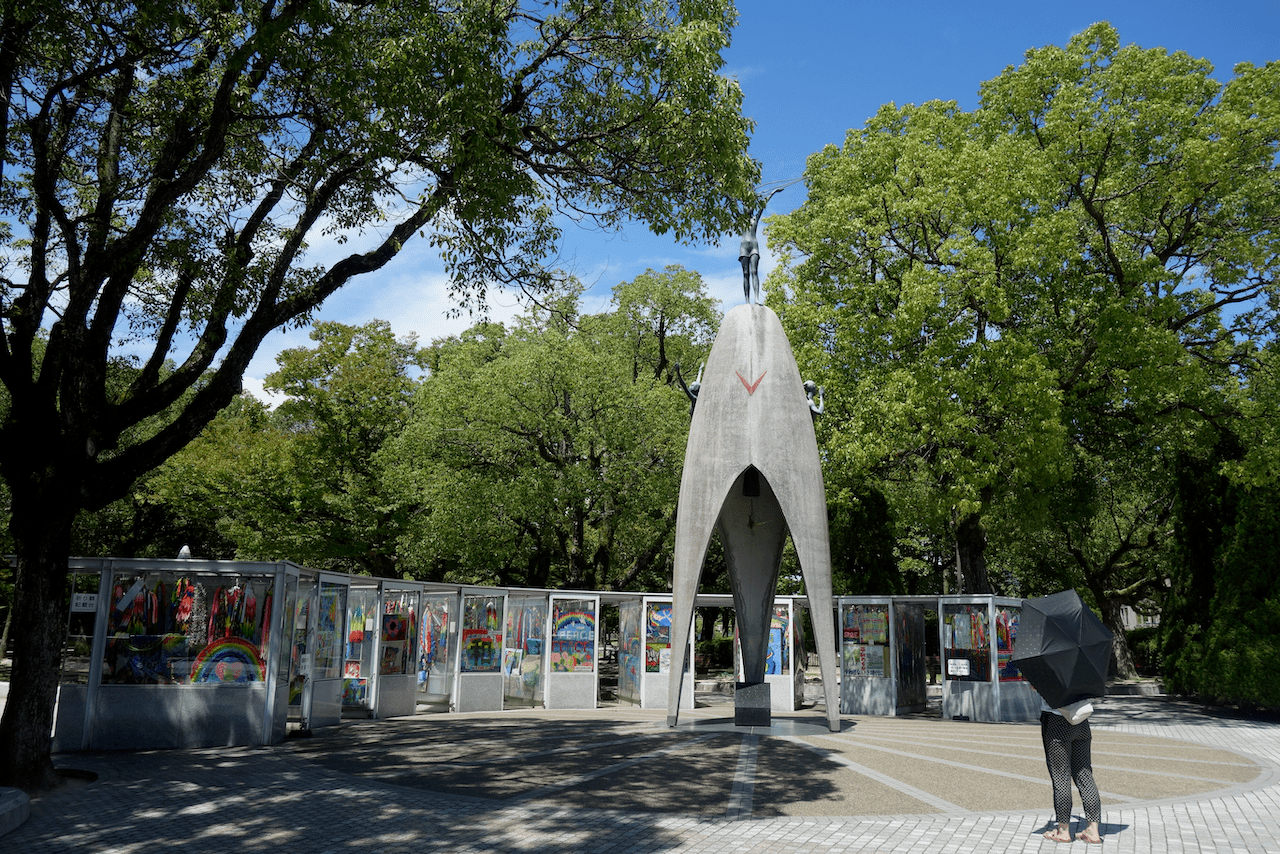 The Atomic Bomb Dome is probably one of the most iconic and terrible sights of Hiroshima. The bomb detonated directly above, that's why this is the only building that survived the impact - of course, it was gravely destroyed in the process. It's a strange feeling to stand in front of this place… Due to its powerful message, it was also declared UNESCO World Heritage.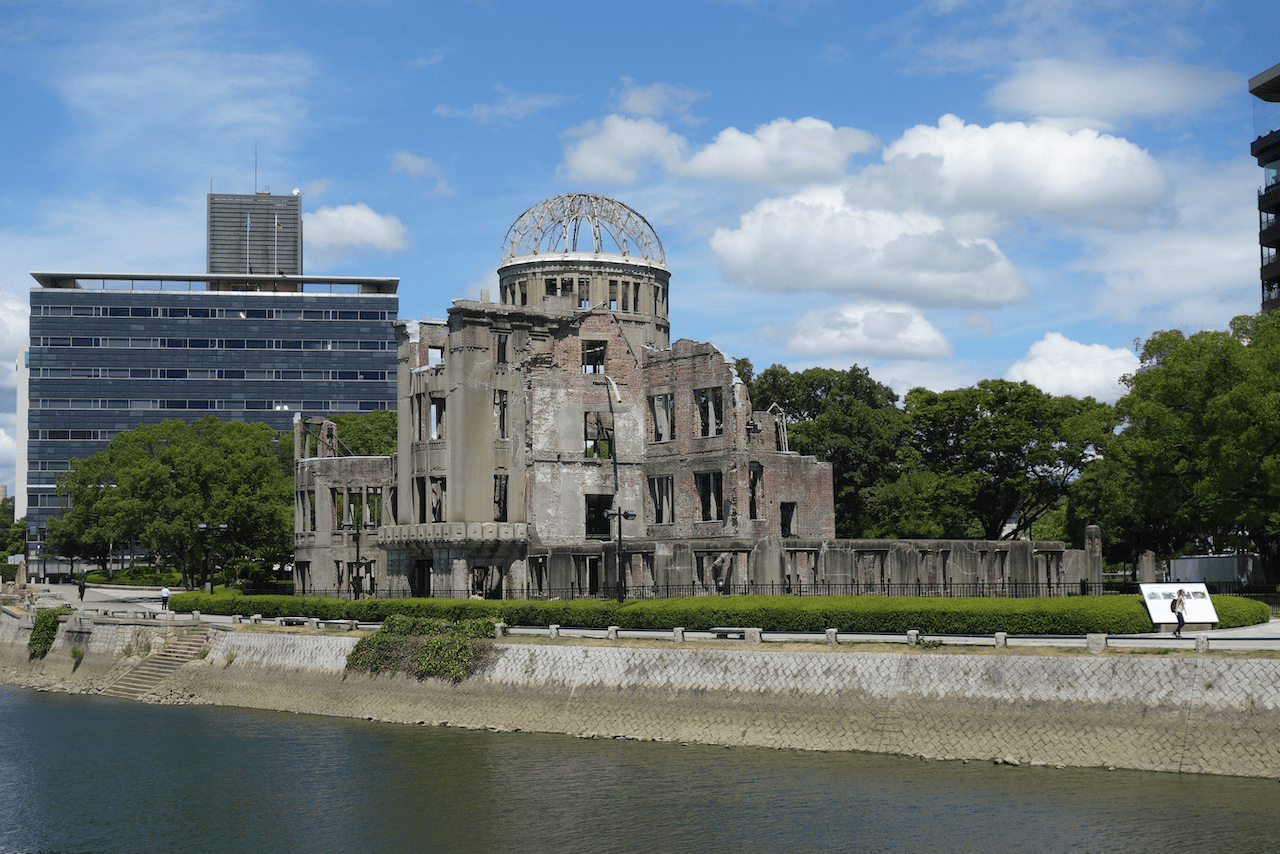 In this area, there's also the Peace Memorial Museum teaching about the horrible catastrophe and how it changed the city of Hiroshima forever. I can recommend everyone to visit this museum although it was one of the most horrible and frightening things I ever experienced. Many individual stories of the victims are presented, also many stories about children, including original photography from the time (very disturbing images) and real life items like burnt clothes or deformed bicycles. It is no place for young children as the images can be really drastic. However, I think it's necessary to really understand what atomic bombing really means - I personally was shocked to learn about the current state of nuclear weapons (expiry of an important treaty, more and more nations are getting more and more weapons…) and cannot believe that weapons like that really exist. It's cruel, it's inhuman and it should be stopped - at least that's my humble opinion.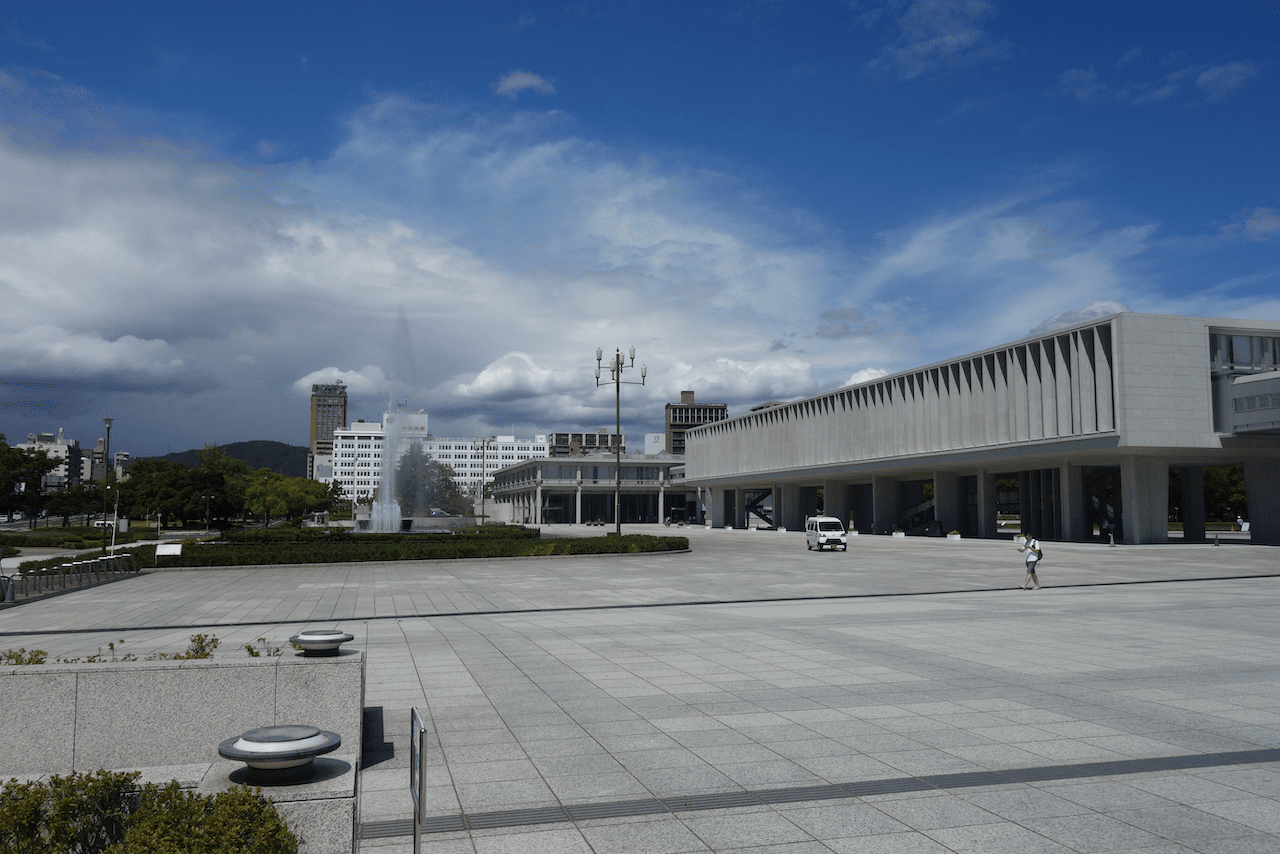 Visiting the Memorial Park was really important to me and I am glad we could go there, despite the COVID pandemic. We were extremely sad and depressed afterwards and took some time to recover from that - but still, I think it's important that we learned more about this part of the Second World War.
Downtown Hiroshima
We also went to see some other parts of the city, which was a good and welcoming contrast after the depressing museum visit. Close to the park, Hiroshimas Downtown Area can be found, which consists of large shopping arcades, lively streets and lots of restaurants, especially for Hiroshima styled Okonomiyaki.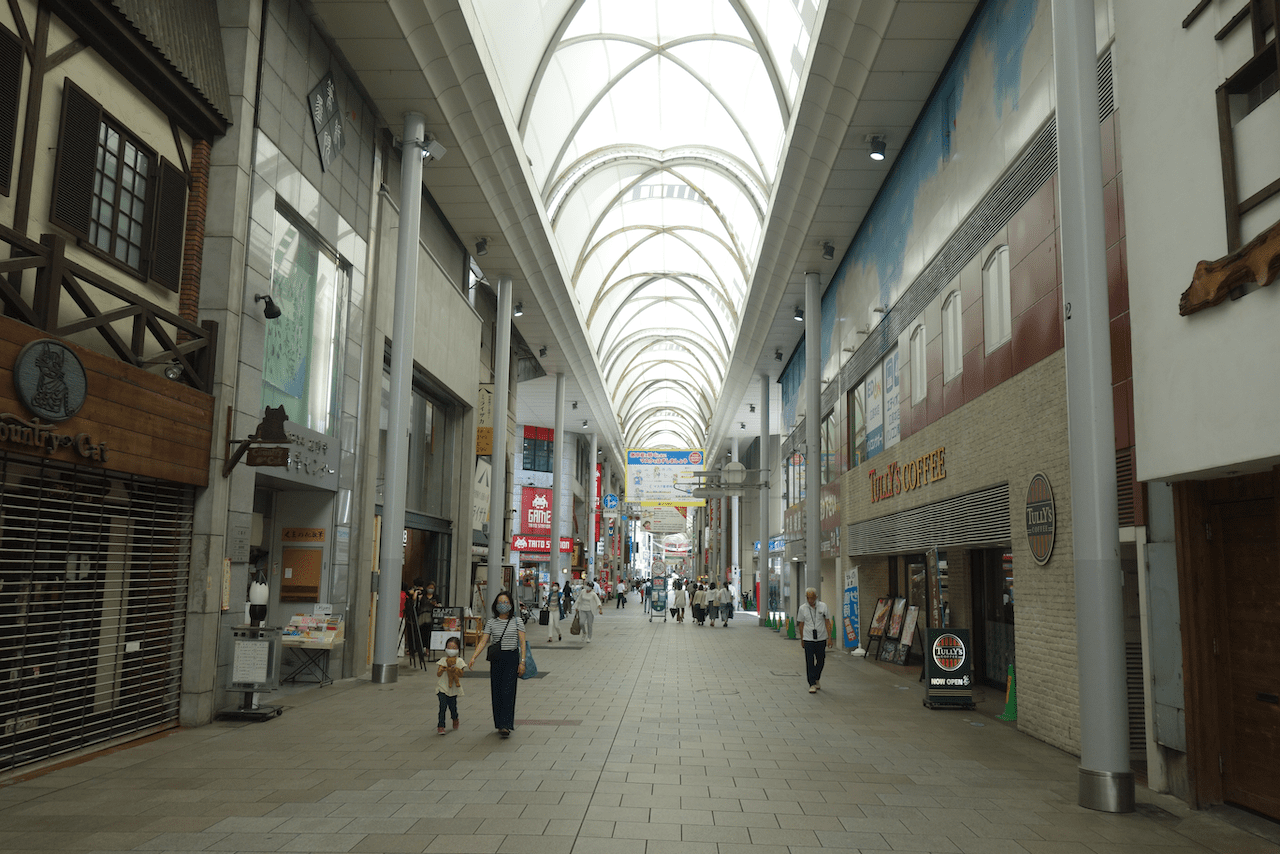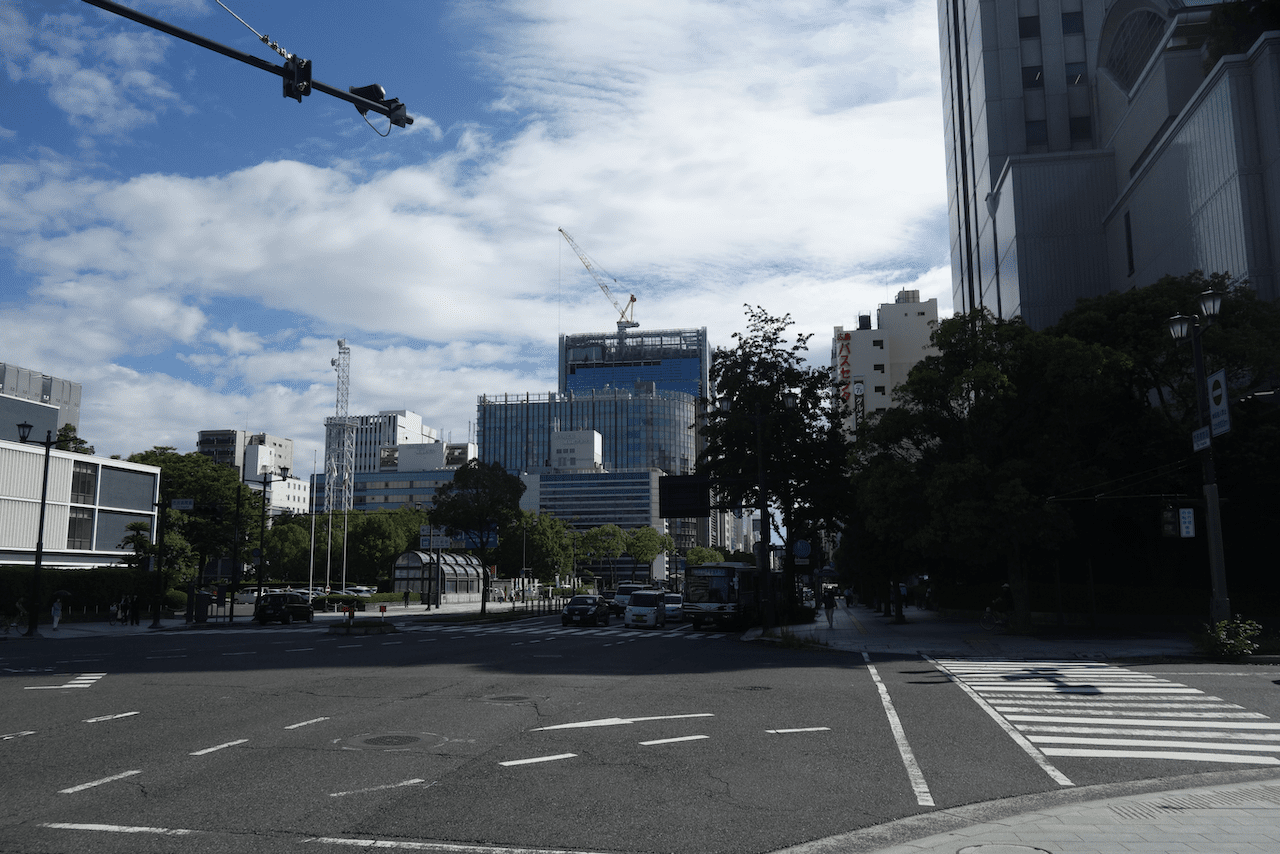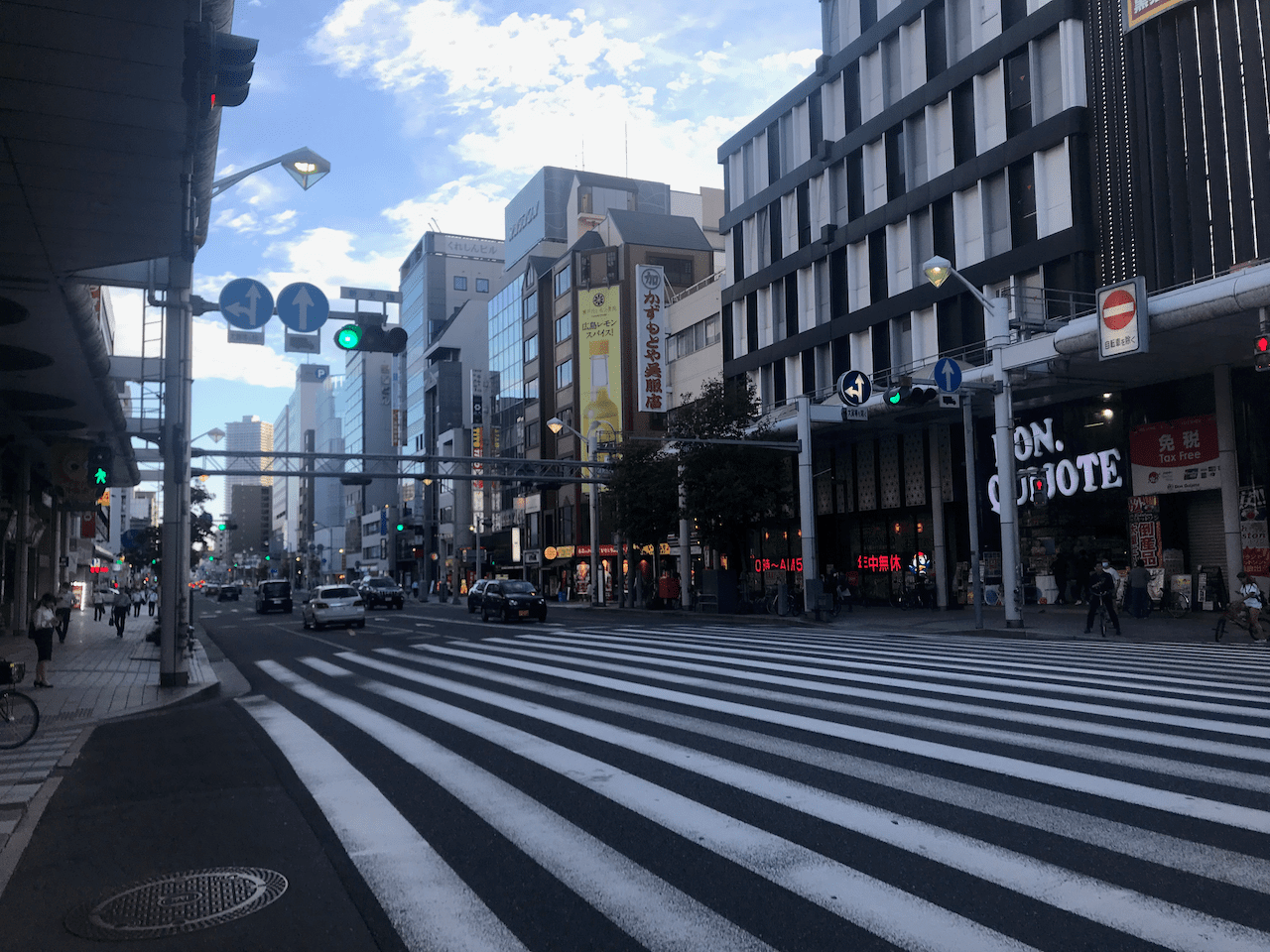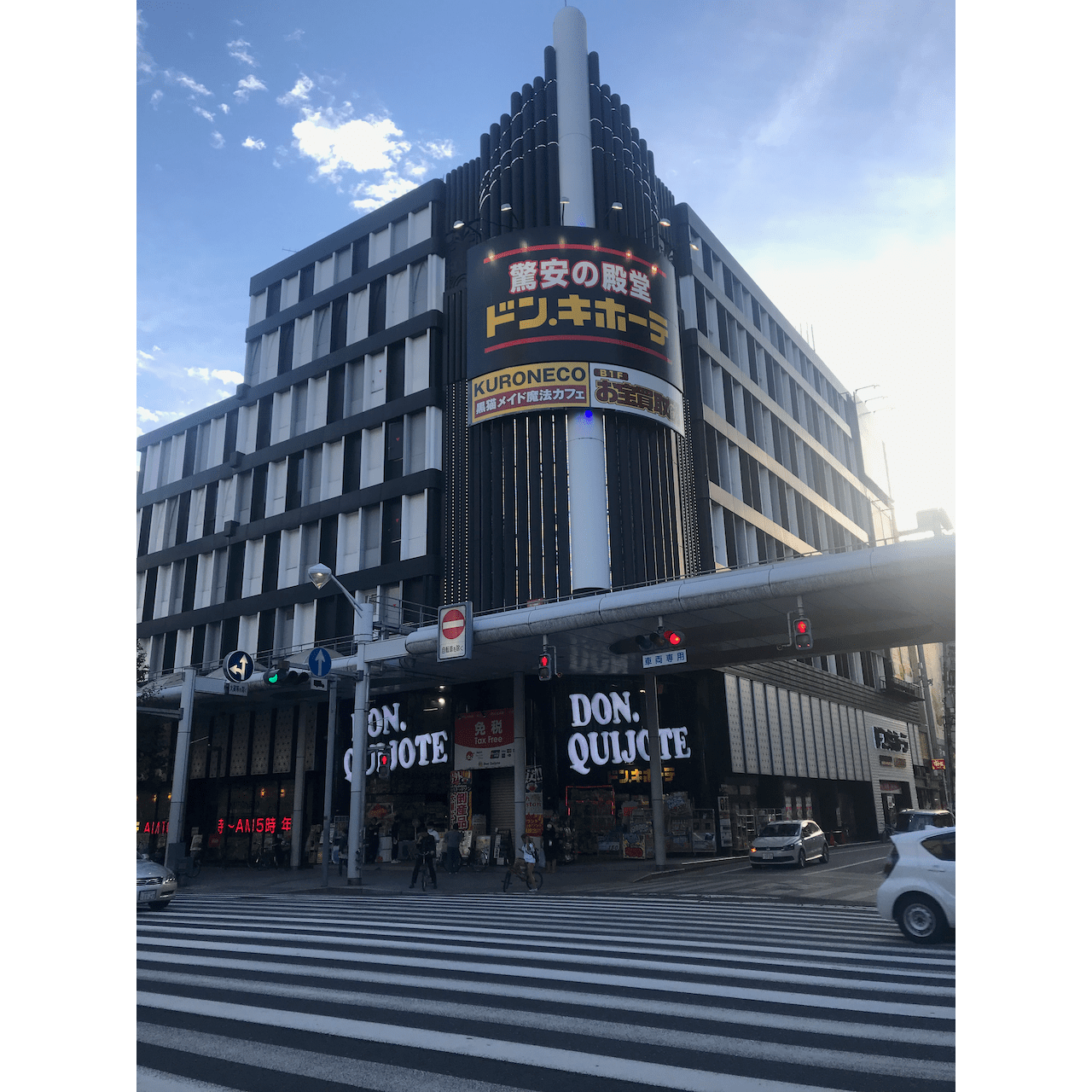 The famous department store Donki: it sells almost everything you can imagine!
It was a really busy part of the city, so we were careful and tried to keep our distance to the other people. We mainly walked along the streets, did some souvenir shopping and enjoyed the happy and busy city life. We ate some Hiroshima styled Ramen in a small restaurant, had some coffee and went to see Hiroshima Castle, which is also located in the city center and can be found within a nice castle park. There is also a big shrine and some other reconstructed buildings of the Ninomaru (second circle of defense).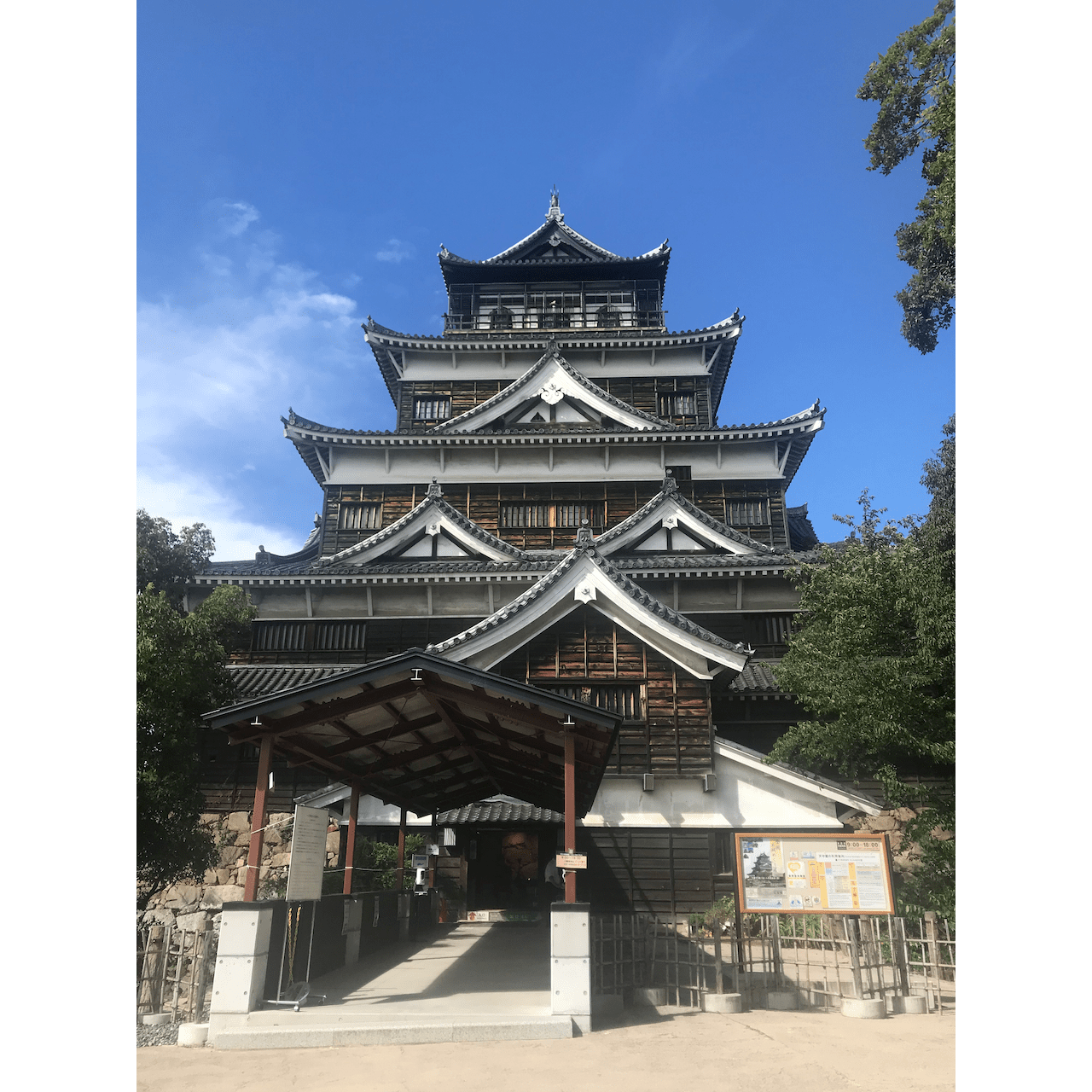 Nature tours
We did not only visit the city but also the surrounding area: we went to some nice beaches at the Seito Inland Sea and visited a famous island. However, I will talk about our trip to Miyajima Island in the next post, as it would be too much for now.
On one day, we went to Karugahama Seaside Park, a beach that is located about 40 minutes by train away from Hiroshima. At first, we tried another beach that was closer to the city, but unfortunately, it was closed due to construction work (and there was no word on the internet about that…). So, we spend some 40 minutes in heat, waiting for the next train to take us to Karugahama, which was a really nice beach place. For the first time in Japan, I visited a beach with really good facilities. We even rented a beach pavilion to have some shade where we could also take a nice nap. The water of the sea was saltier than the seawater I know from the beaches at Kanazawa, but it was really clean and very refreshing! We spent the whole day at this place and could even watch a thunderstorm in the distance (with impressive lightening).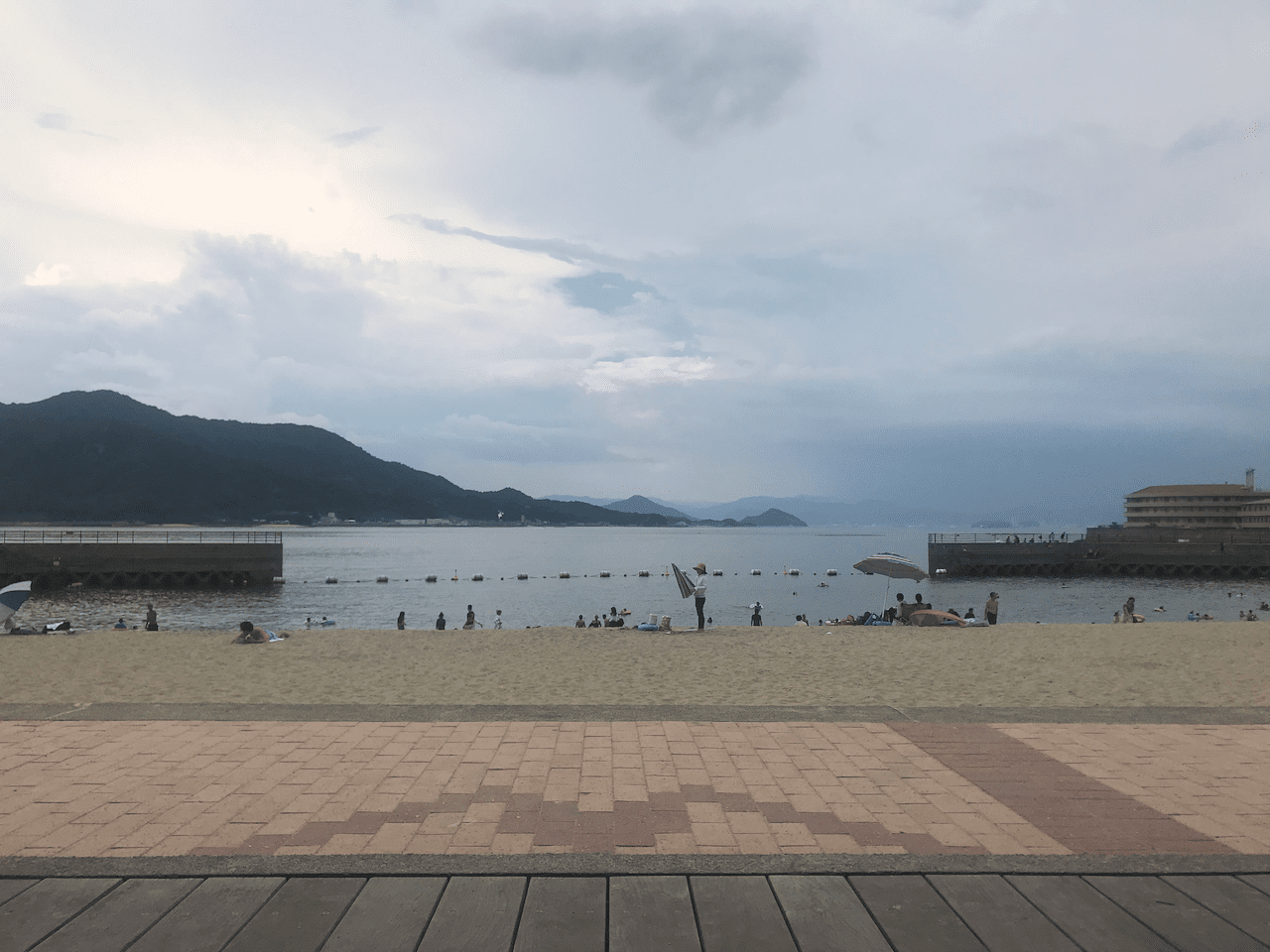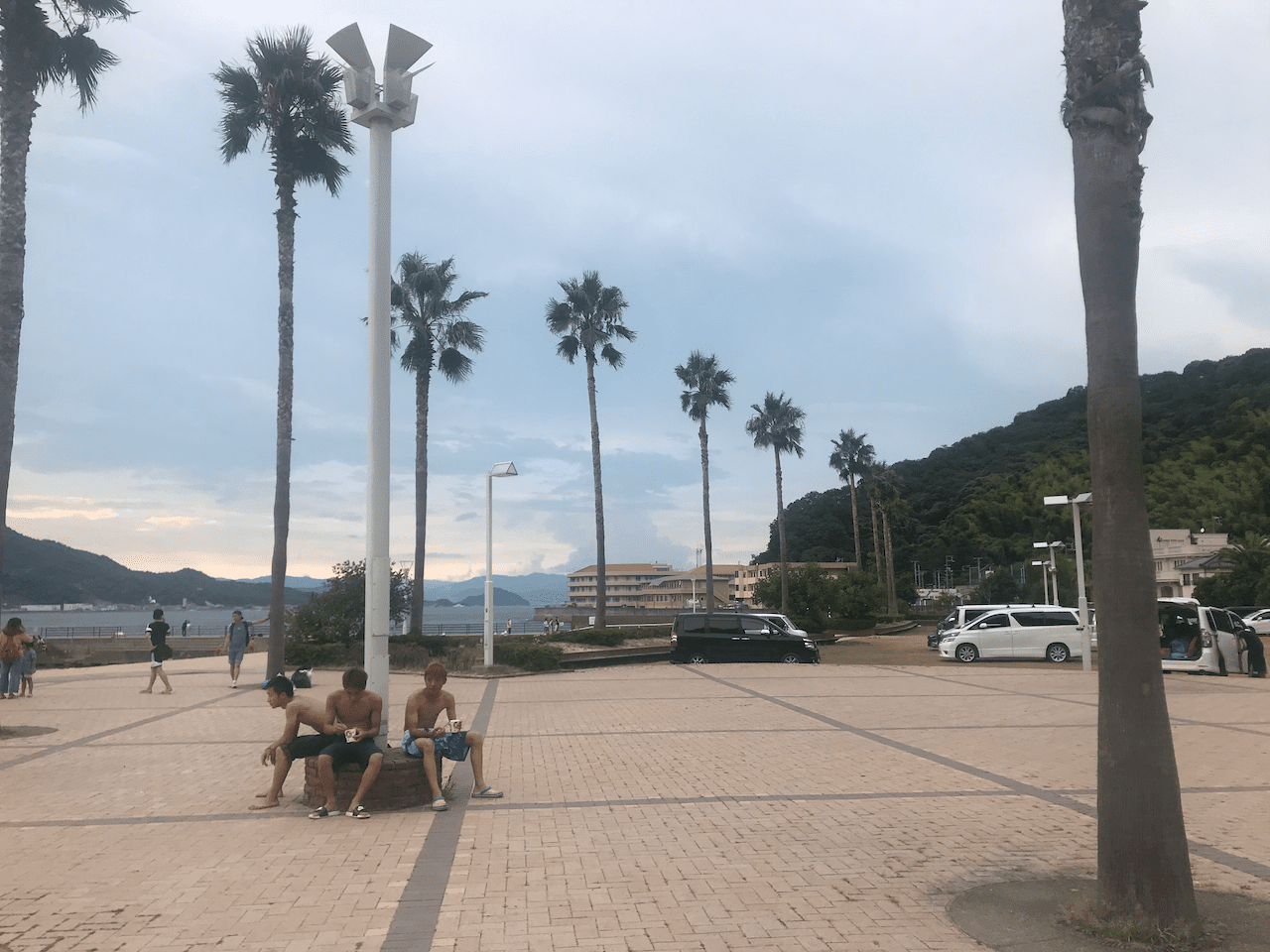 It's hard to find a good beach in Japan that is clean and well equipped so we were happy about our day there. Only disadvantage was the long way back to the hotel - but we made a brief stop at Hiroshima station to get some dinner.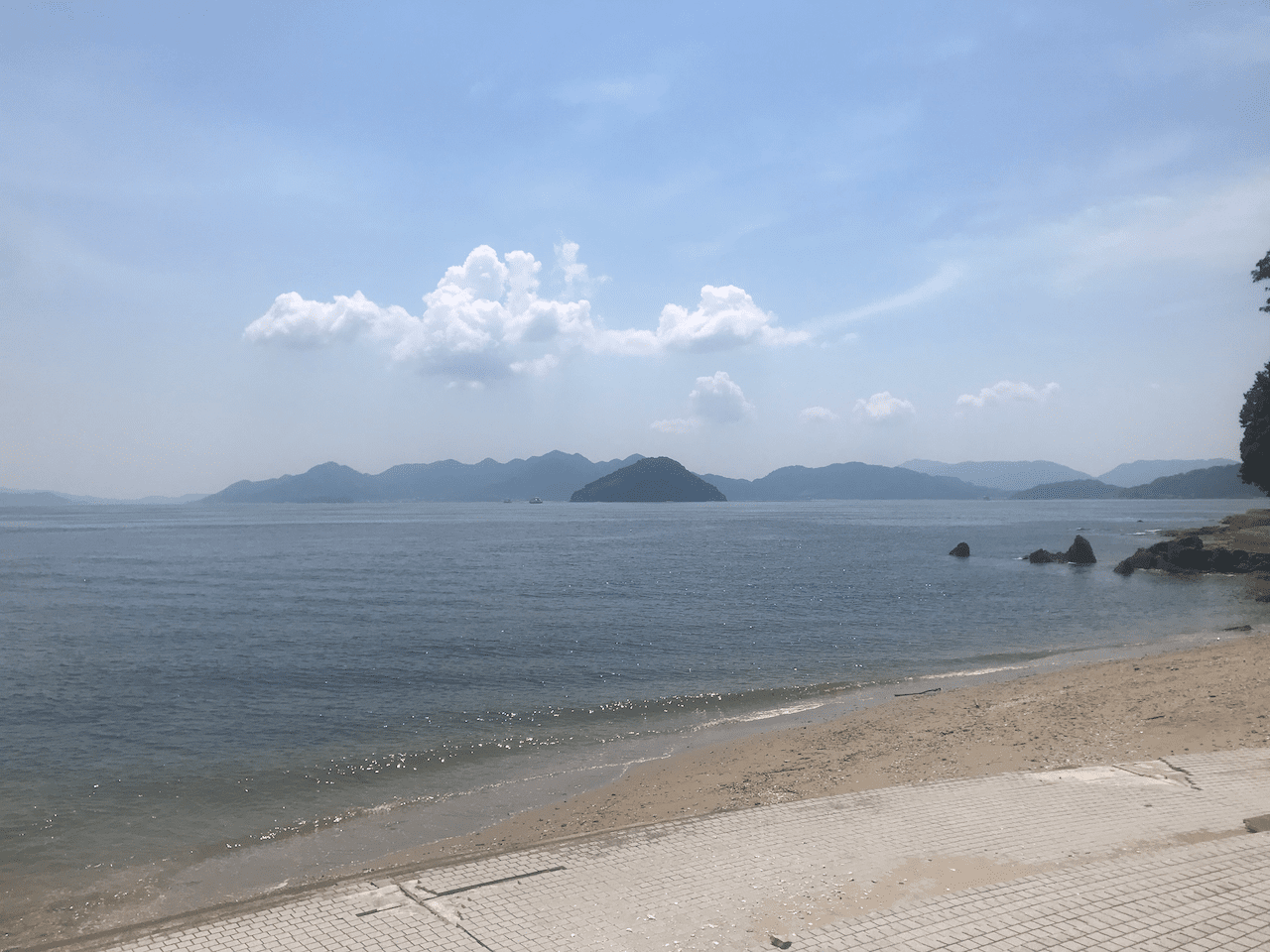 We also took several walks among the coastline of our small island where our hotel was located - the view was really beautiful, we could see lots of islands and in the distance, we even saw the mountain range of Shikoku. However, it was not nice to walk on the concrete floor as there were cockroaches and other big bugs, crawling around and making the walk really uncomfortable. Our idea of having a nice picnic there was destroyed immediately! So disgusting :o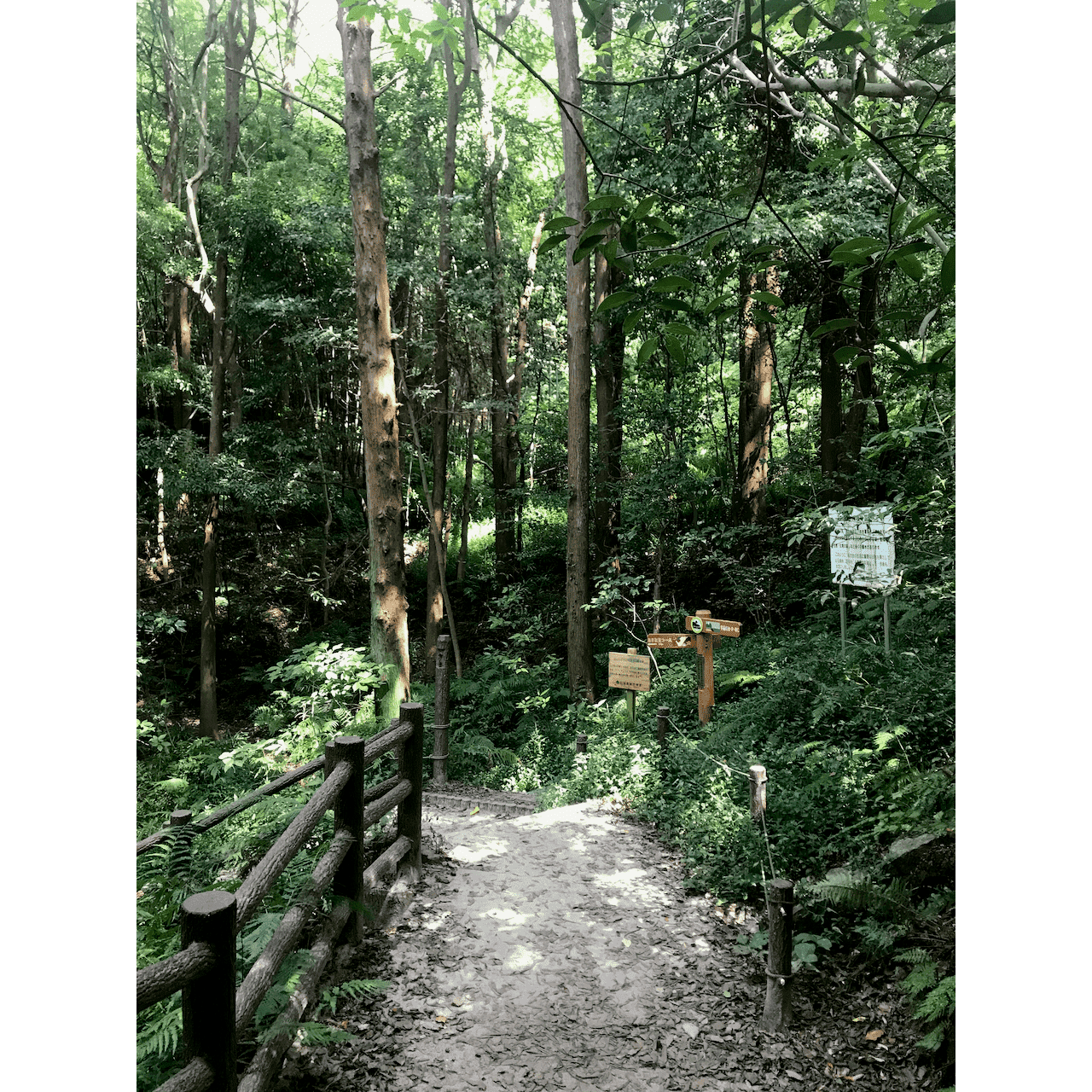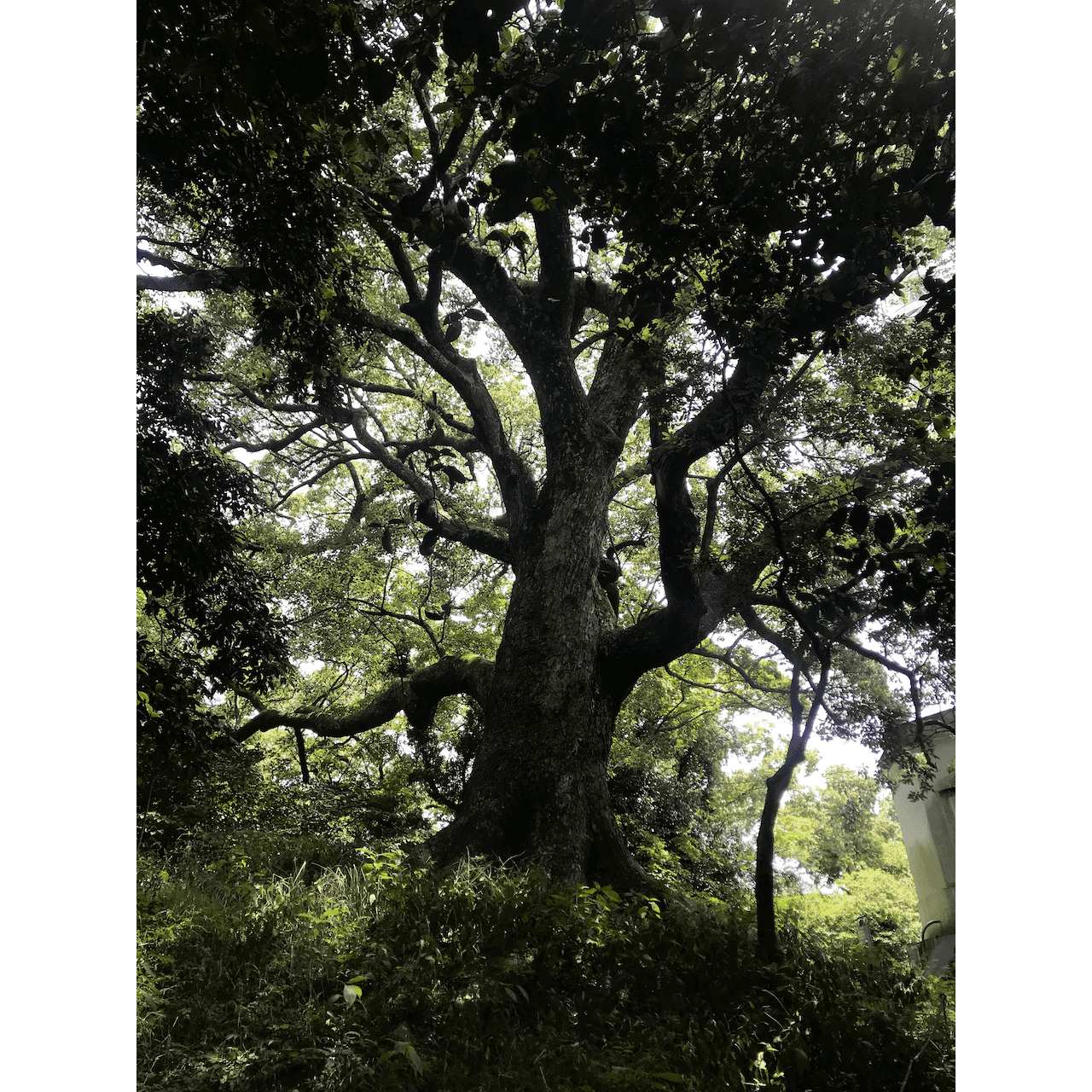 Up next
Read all about our trip to Miyajima: cute but annoying deers, no tourists, a construction site that nearly ruined our excitement and a hike to remember. Also, find out what we are doing right now as the summer heat might be over! Until then, follow us on facebook or Instagram for more pictures. Take care and see you next time!