Hi everyone! Spending winter in Kanazawa can really test your patience and sanity. Lucky for us, there was no other heavy snow storm since my last post about it but still, we are facing winter storms every week including thunderstorms, a lot of hail and snowfall. Combining this with the COIVD pandemic, there are not too many options left to entertain yourself during this time. But, as you will see in this post, we still tried!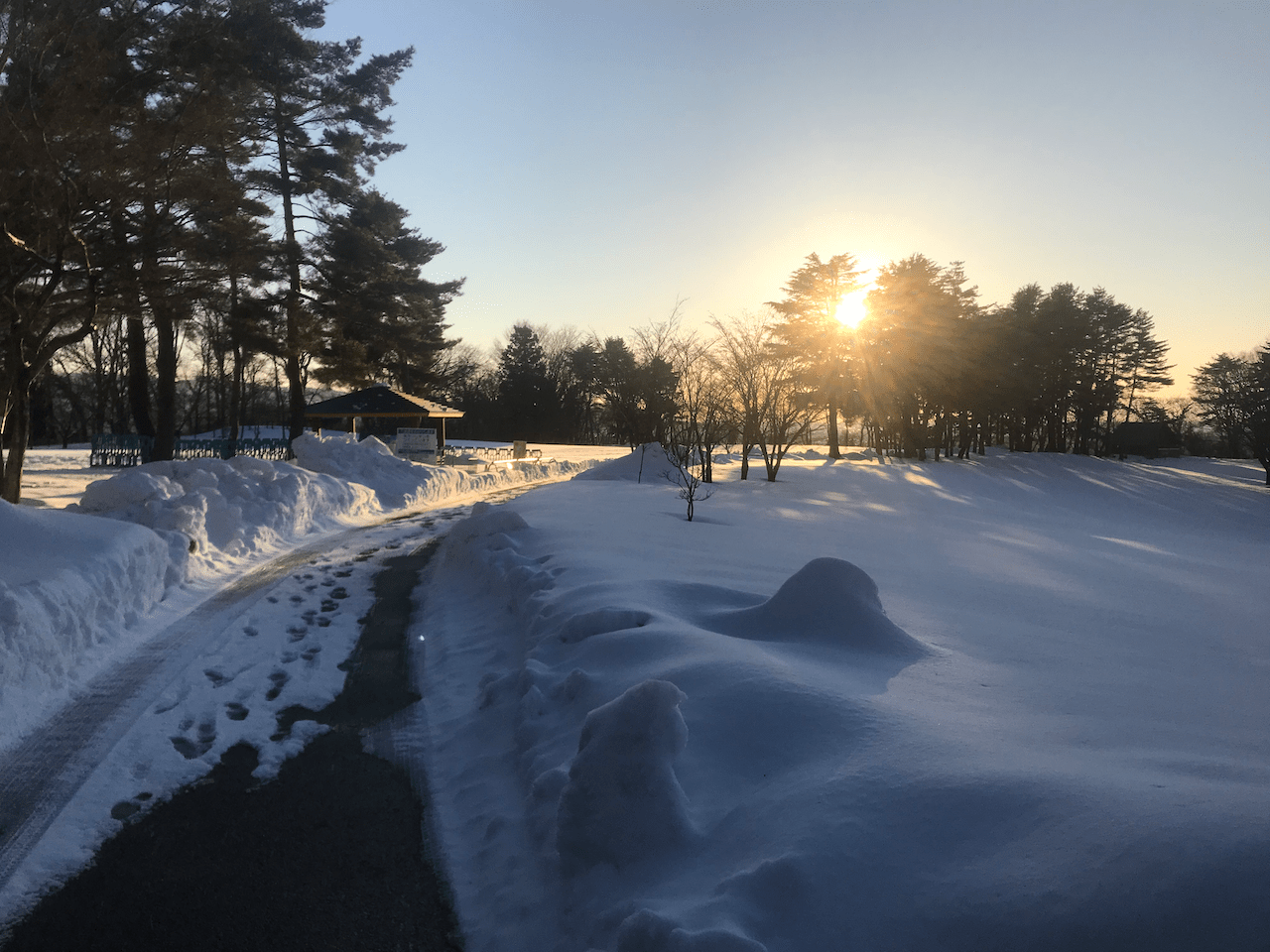 On quiet winter days like this, we try to go outside for a walk as much as possible to get some fresh air.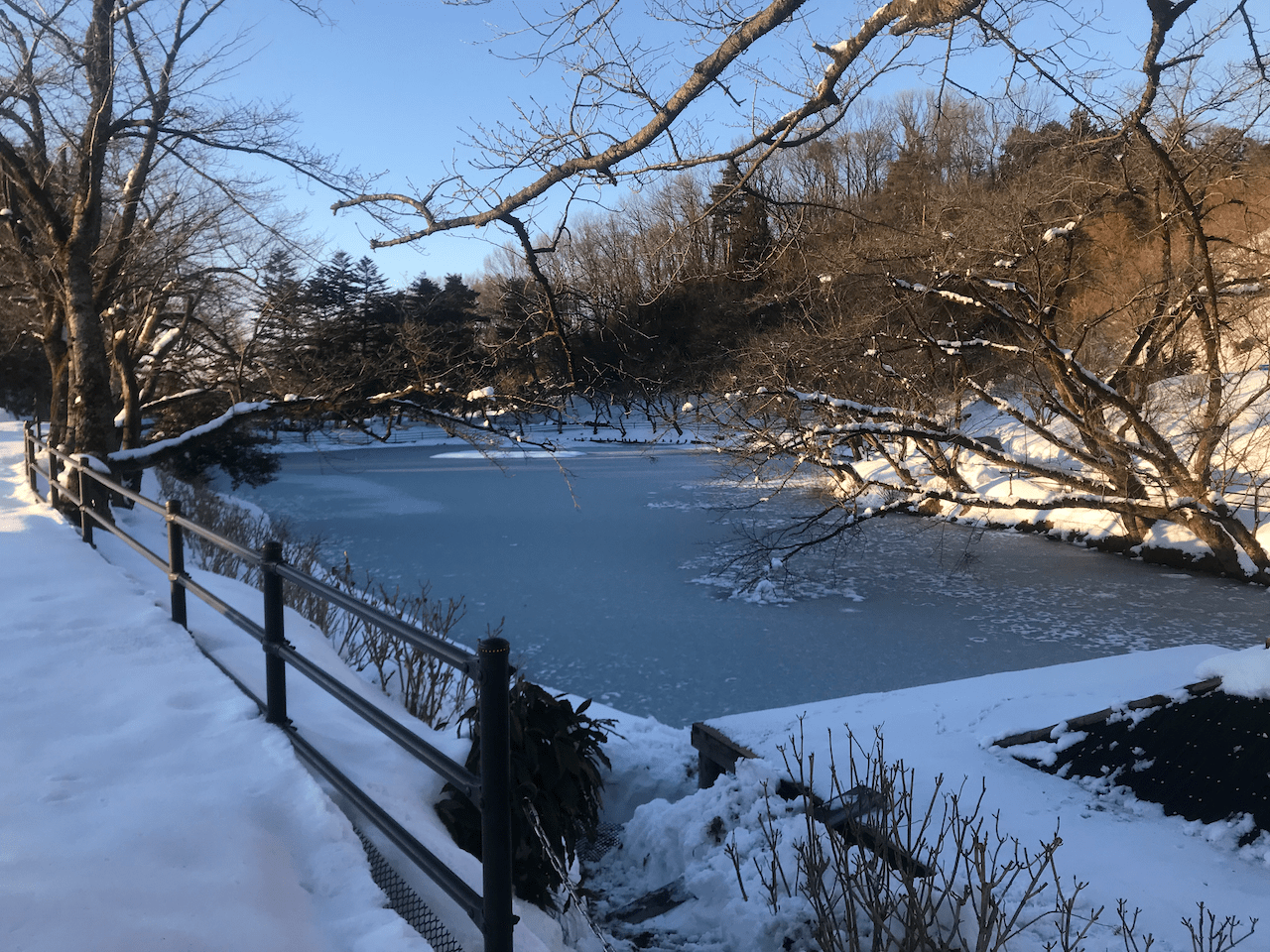 The park next to our house is beautiful in every season.
And the bamboo forest in winter looks stunning.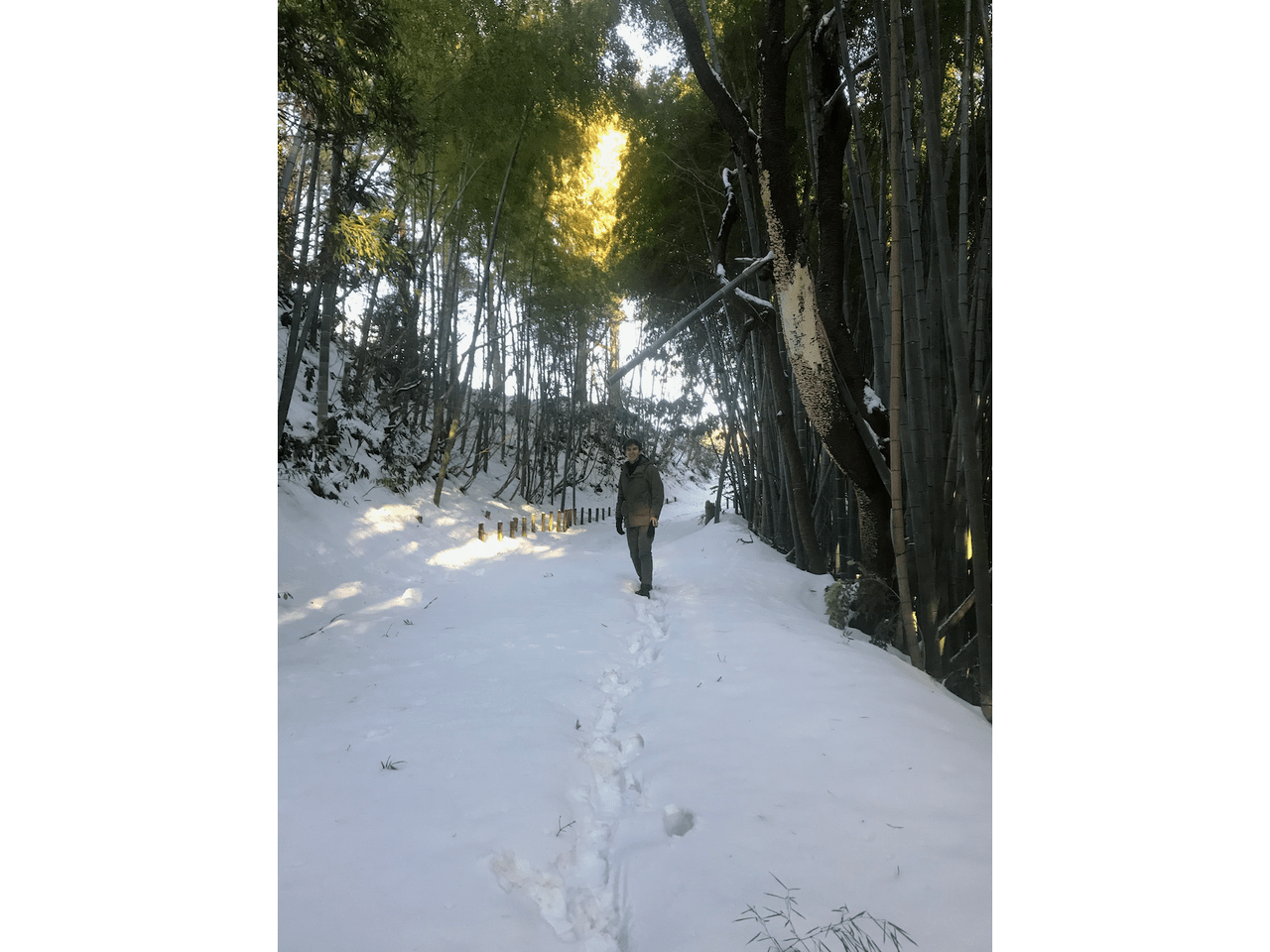 Since the beginning of the year, we were both busy with our work and different projects. Niklas was involved in several research collaborations (in Japan and with Europe) so he spent all his time at his office at the university, either being in long calls or drafting papers. Working in his office was always allowed, only students weren't permitted to be back at the university after the New Year's Holiday for about two weeks. But after that period of time, the university is back to normal again. Some lectures still remain online while others have resumed to be regular in-class lessons.
Next to my teachings, I finally finished the project with Tabitaiken and we could publish their new English website. If you are curious about it, you can have a look here. Let me know what you think! I also got the chance to get a sneak preview of their new office in the city center, a wonderful wooden house next to Asanogawa at the Kazuemachi area, which close to Higashi Chaya area. It has an amazing scenery and I can imagine that it will be great to work there.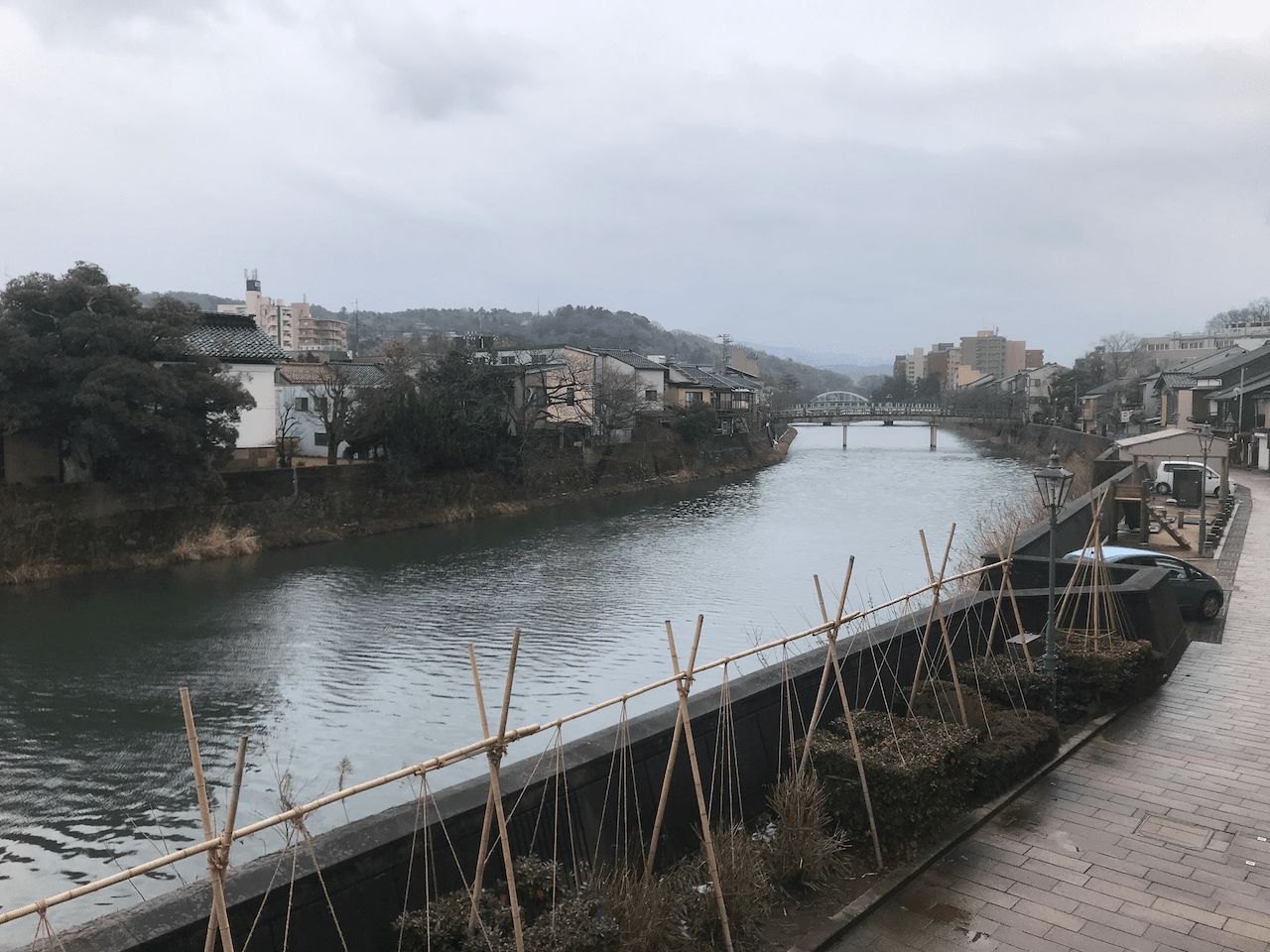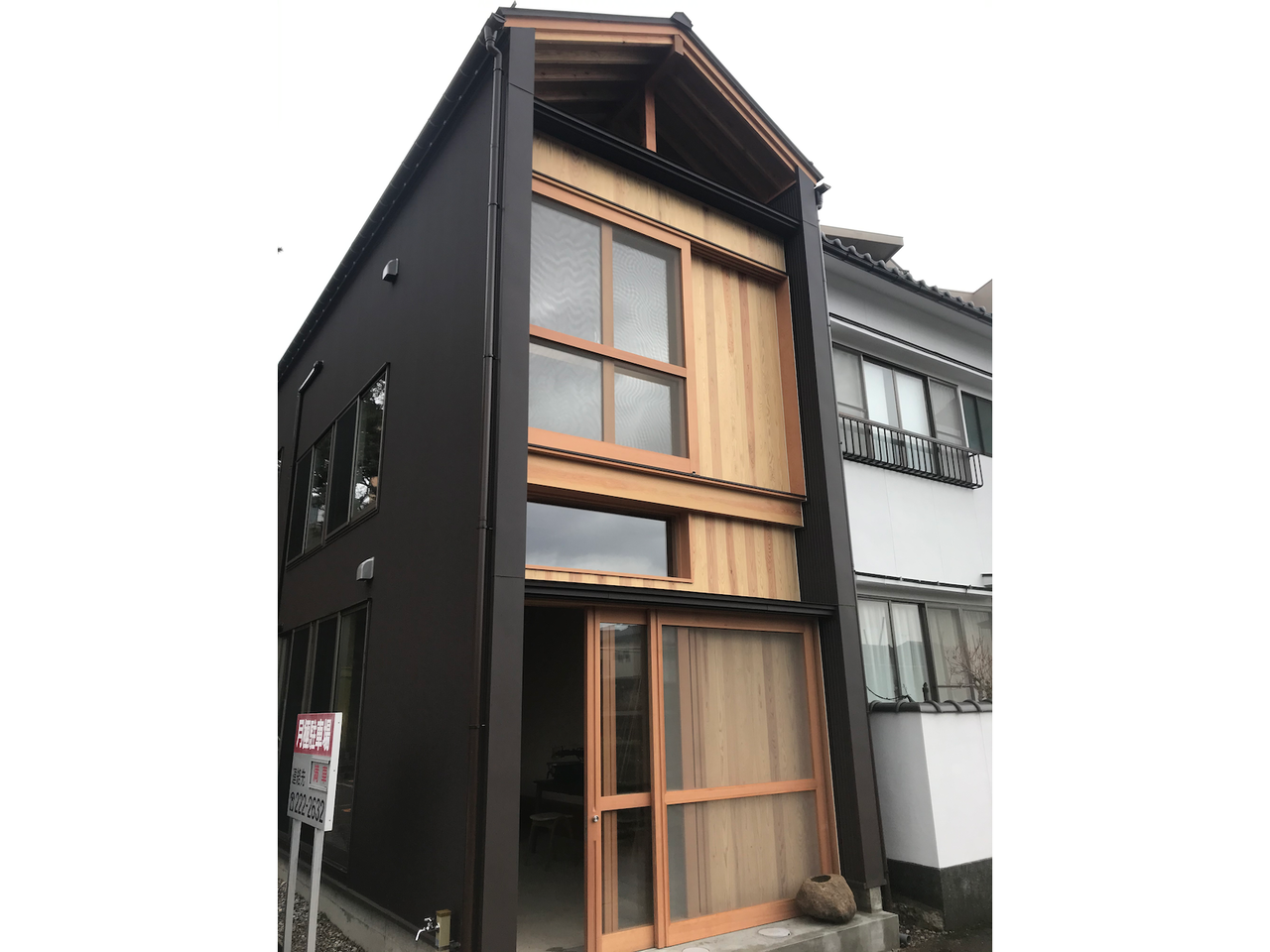 This space is wonderful and has a special atmosphere.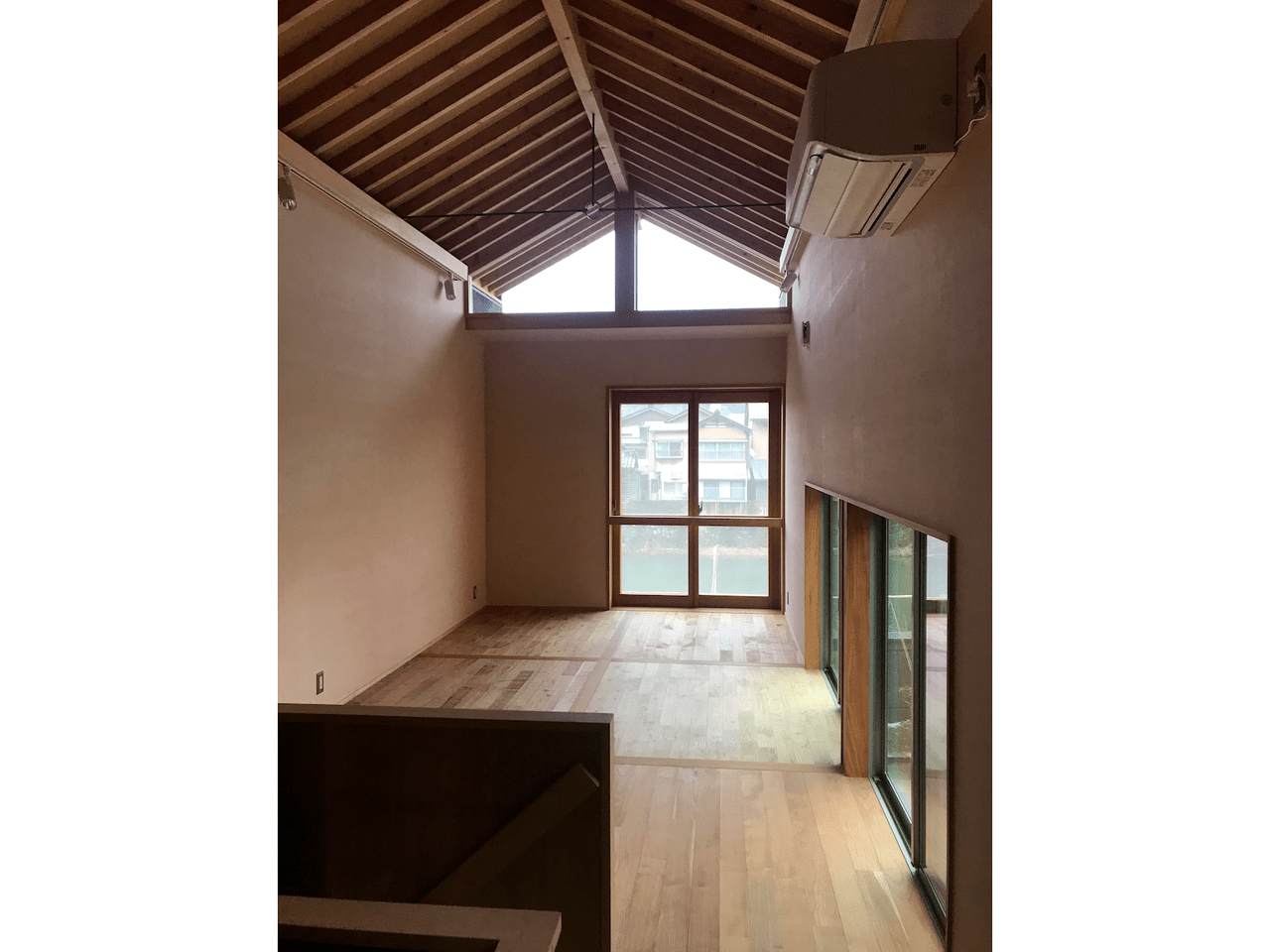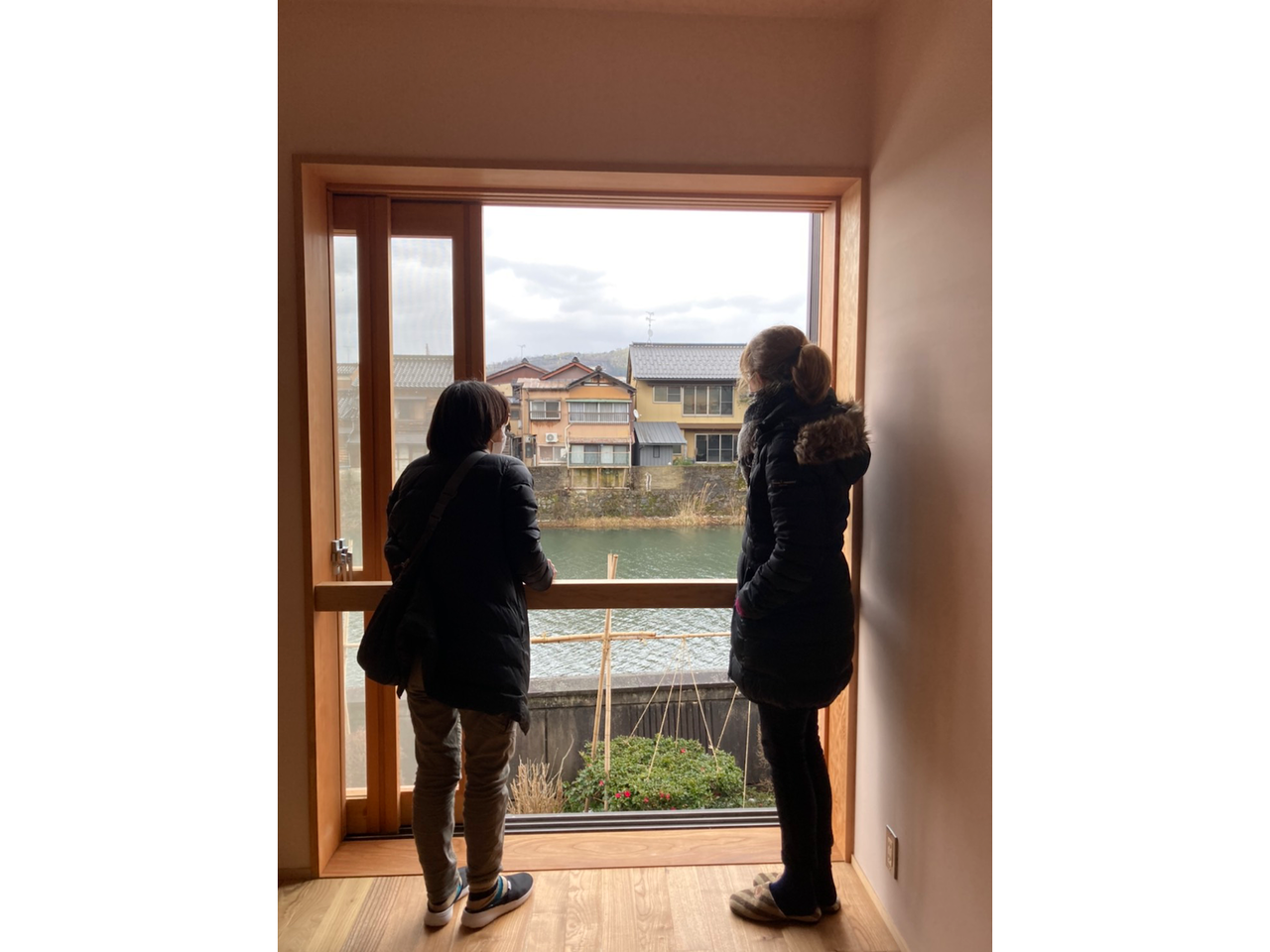 I can't wait for the first workshops to happen there!
If you ever have the chance to come to Kanazawa (as soon as it's possible again) and want to learn more about authentic crafts, nature or history, I can only recommend Tabitaiken to you.
Cultural activities
Besides working, we tried to fill our weeks with other activities as well. We are super lucky that the museums are still open, despite of the higher case numbers than last spring, when all museums were shut down during the state of emergency. As the national travel campaign has already been shut down in late December, Kanazawa has become really quiet. In fall, we had so many Japanese tourists visiting the city but now, there is literally no one. Many friends told me, that Kanazawa now feels like the Kanazawa from the time, when the Hokuriku Shinkansen, the high speed train that connects Kanazawa to Tokyo, hadn't been installed. Due to only few visitors, most museums are empty these days, giving us the perfect opportunity to visit them without huge COVID worries.
We finally managed to visit the 21st Century Museum of Contemporary Art, Kanazawa's most important museum and one of Japan's most famous art museums. I am a bit ashamed to admit that it took us over 1.5 years to go there, but usually you had to wait for a long time to get inside and that's why we often didn't want to go. Now, we experienced a nearly empty museum and could enjoy the different art exhibitions in peace and quiet (it's so quiet because you should also refrain from speaking to prevent the spread of COVID!) - although I sometimes really had a hard time to understand the exhibits.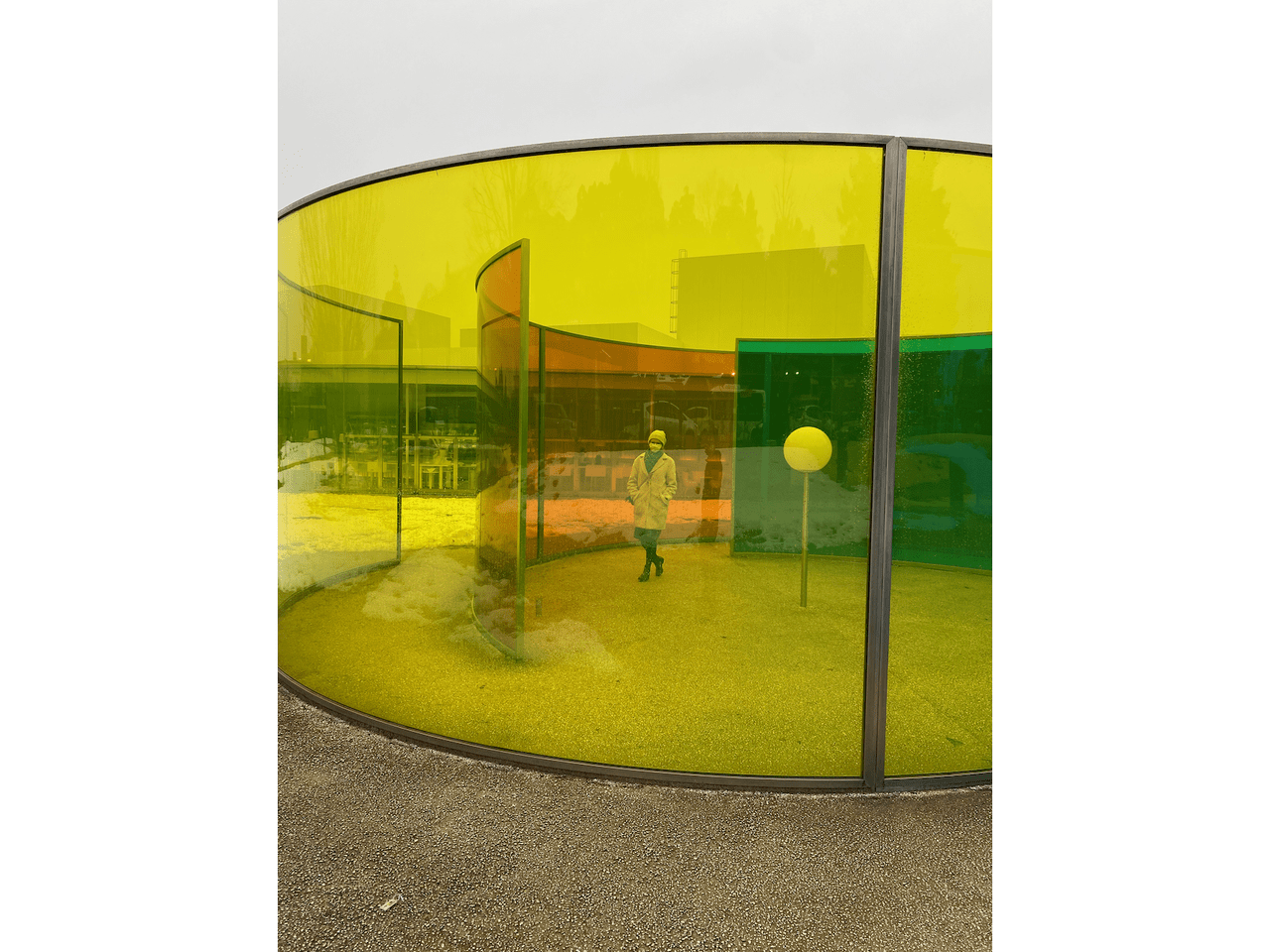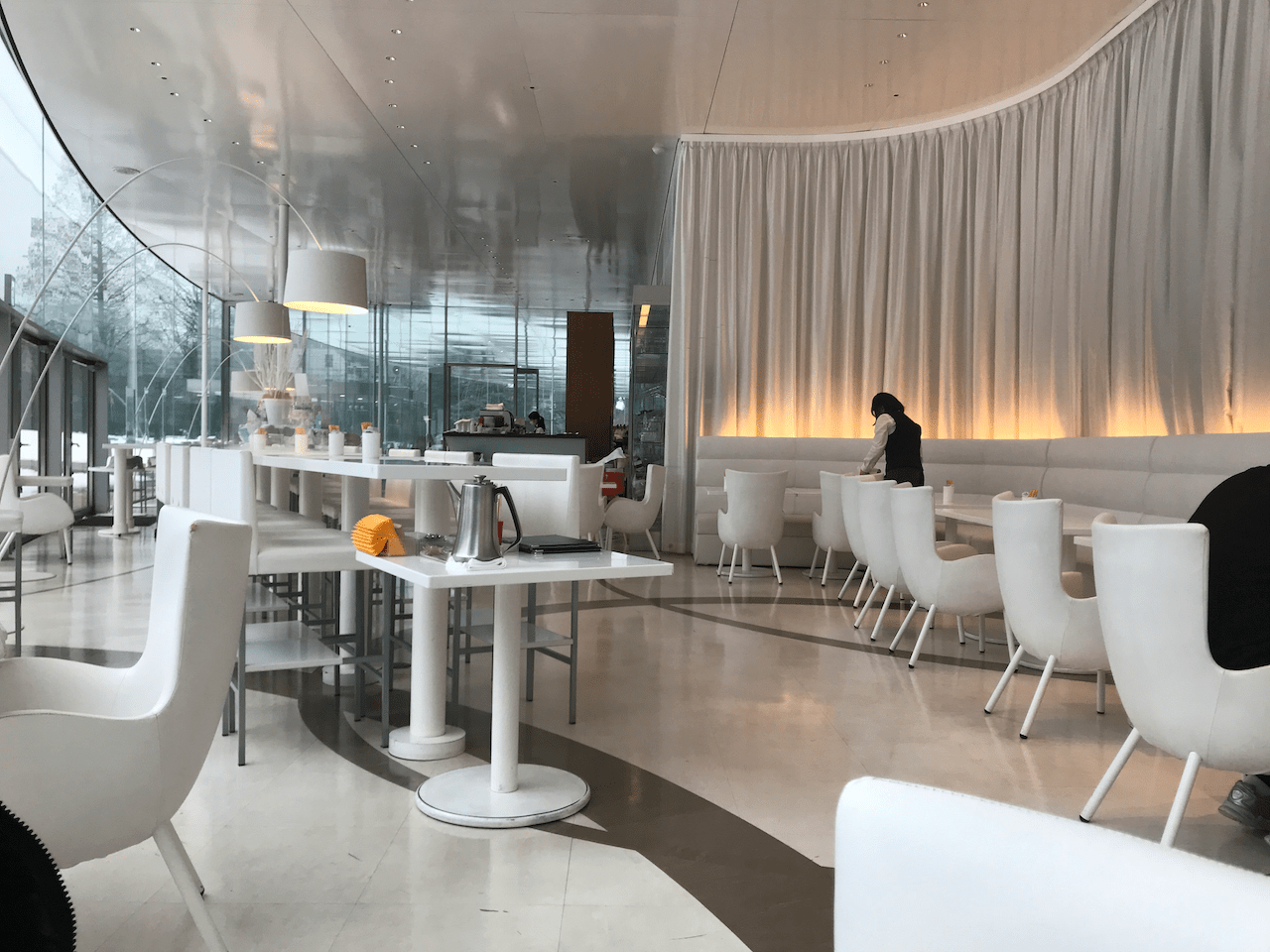 One of the most famous installations is Leandro Ehrlich's Swimming Pool, a pool where people appear to be underwater but it's only a great optical illusion.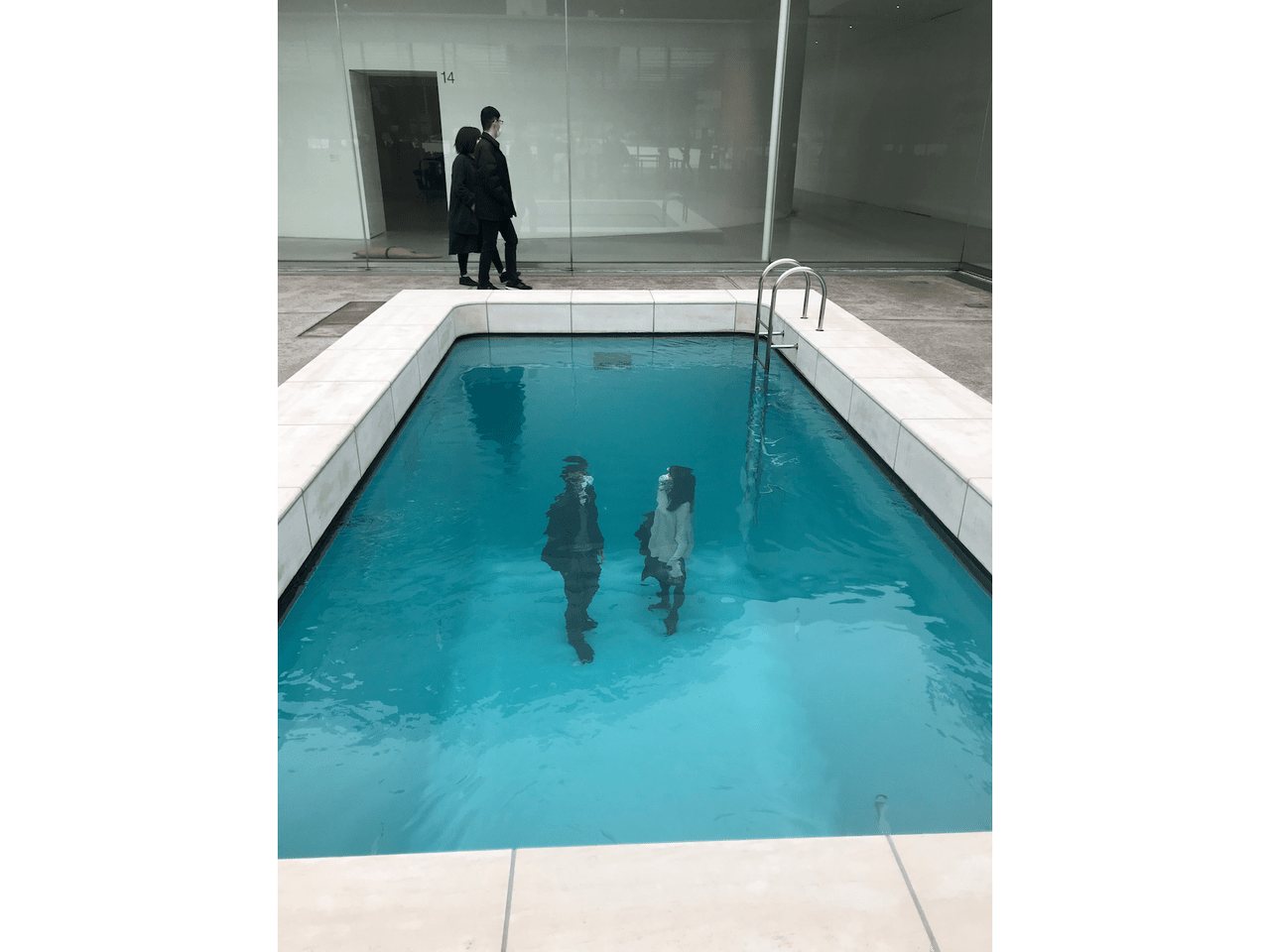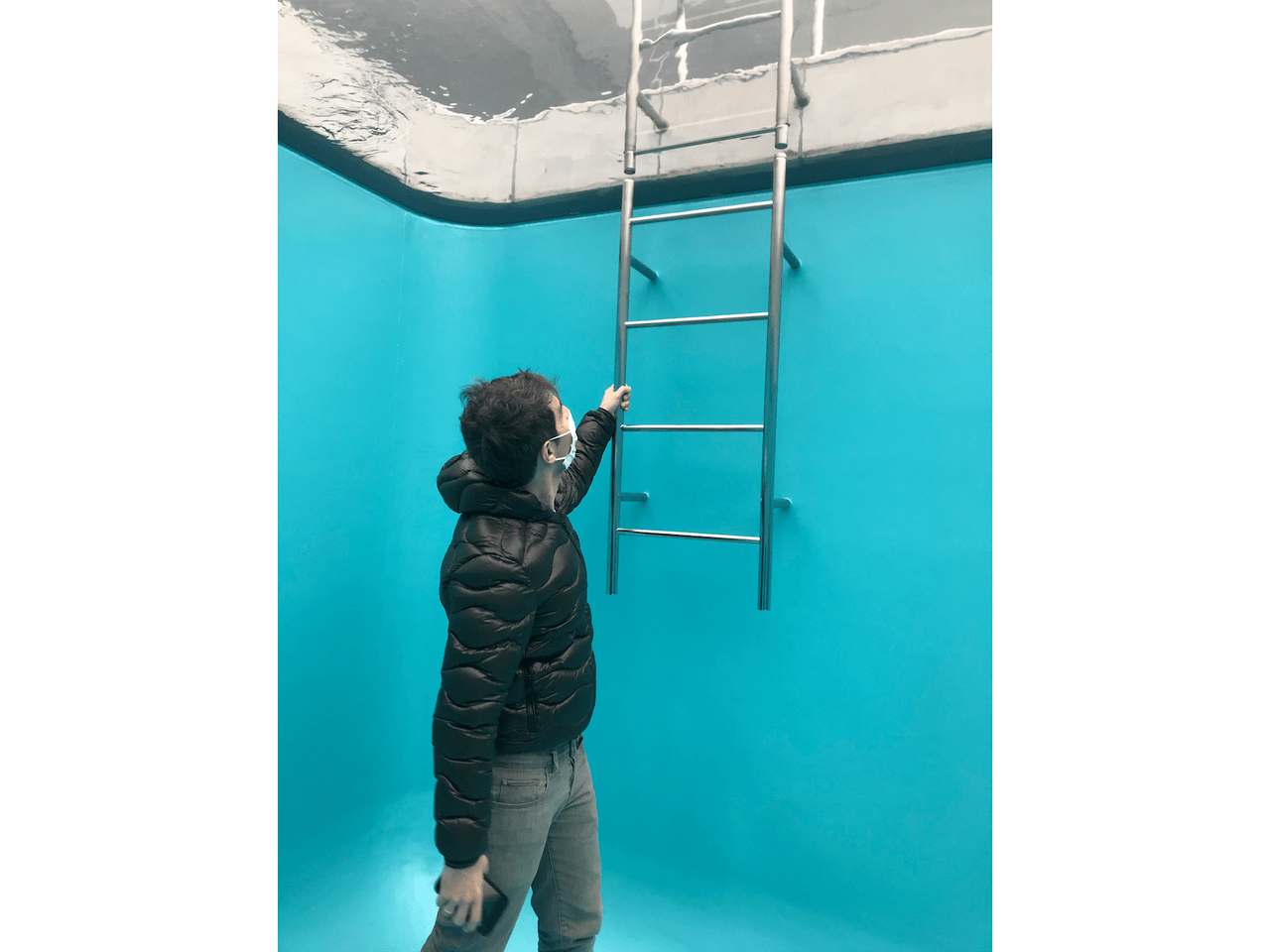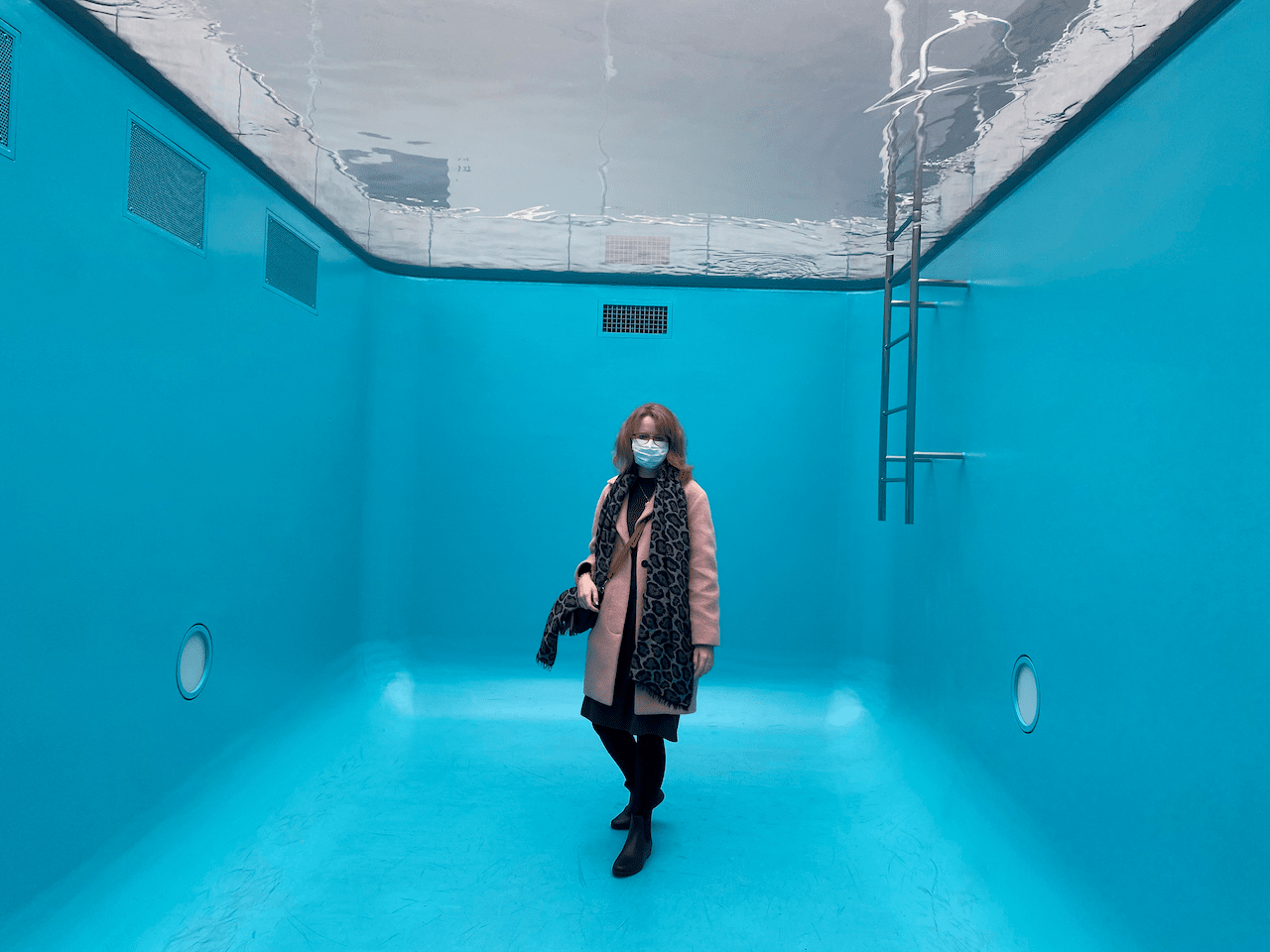 Together with my friend Janka, I also visited the small art gallery Kamu which exhibits only few items from three contemporary artists.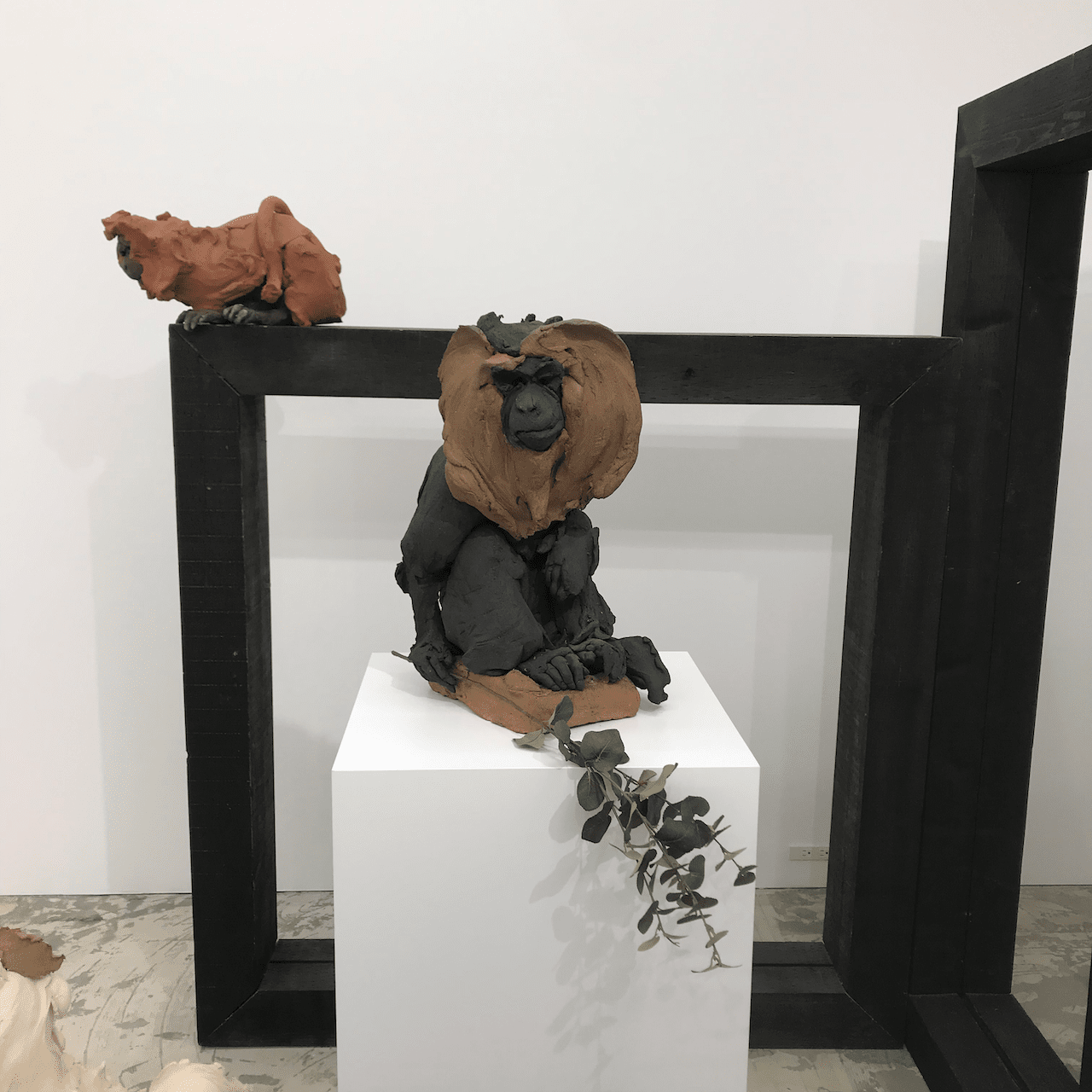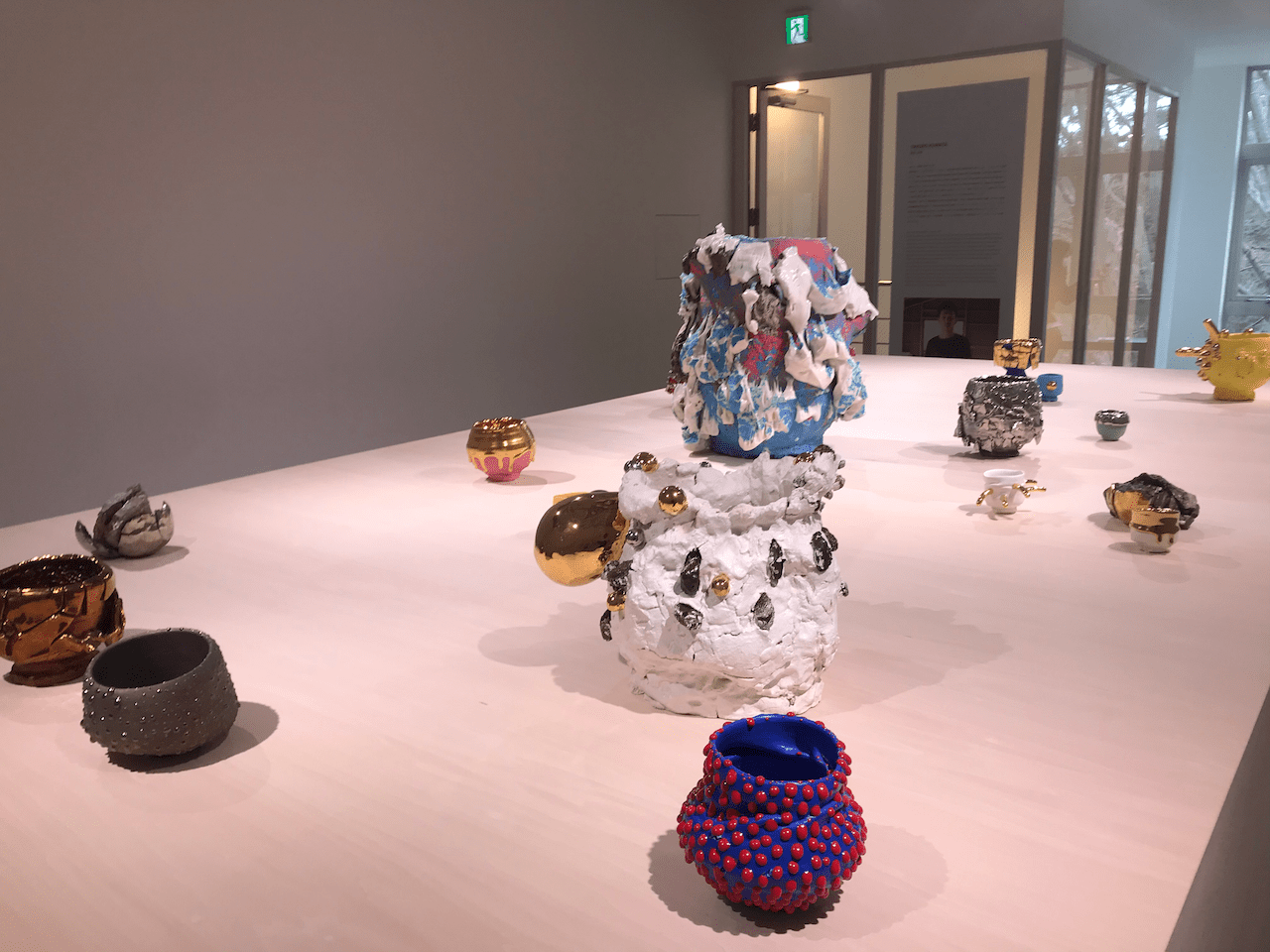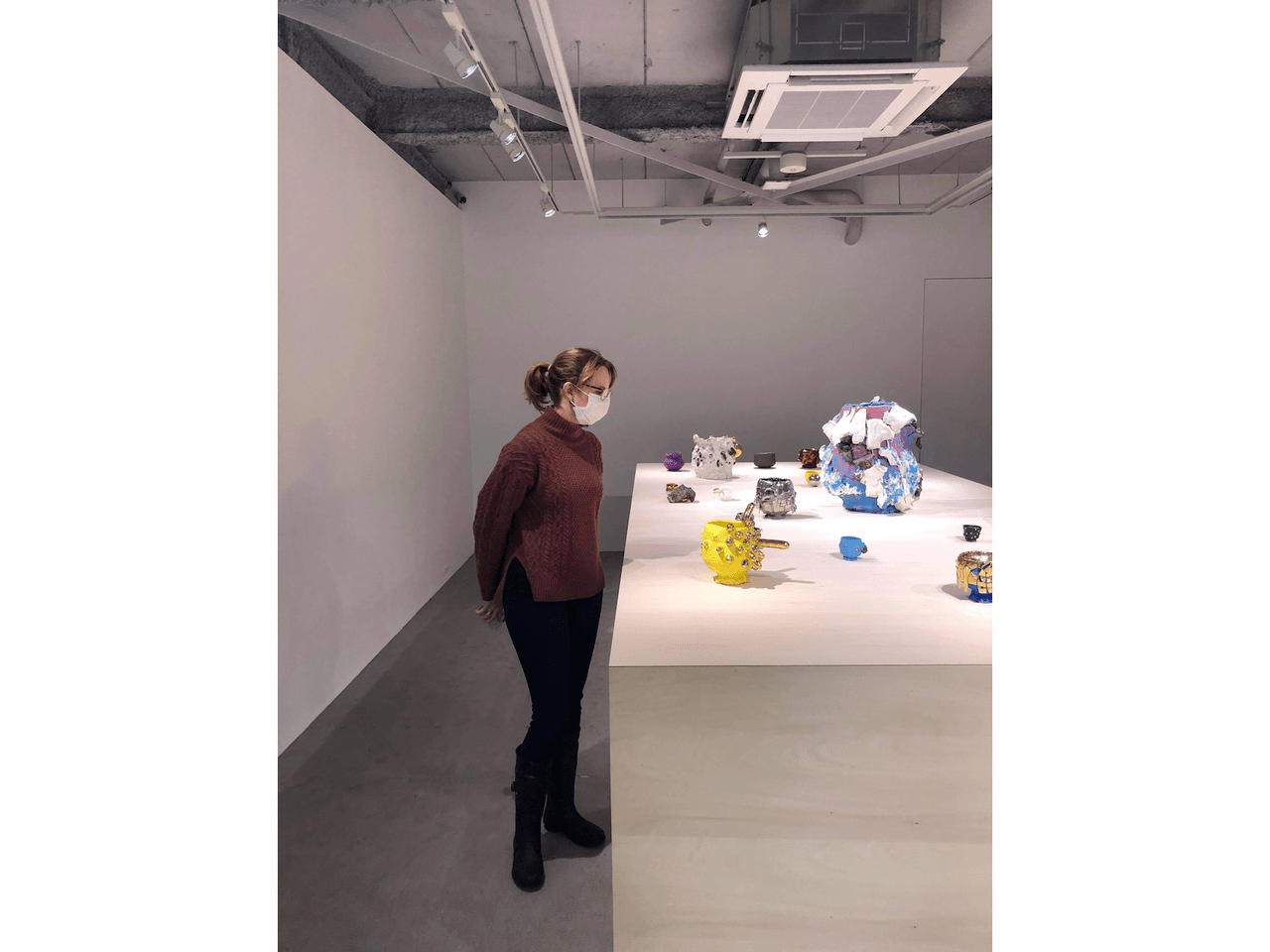 It was an interesting exhibition and we took a lot of pictures in the so called "Stairway Room", a room with an interesting optical illusion that makes you feel like you are looking down a high stairway when in truth you are only looking into a mirror.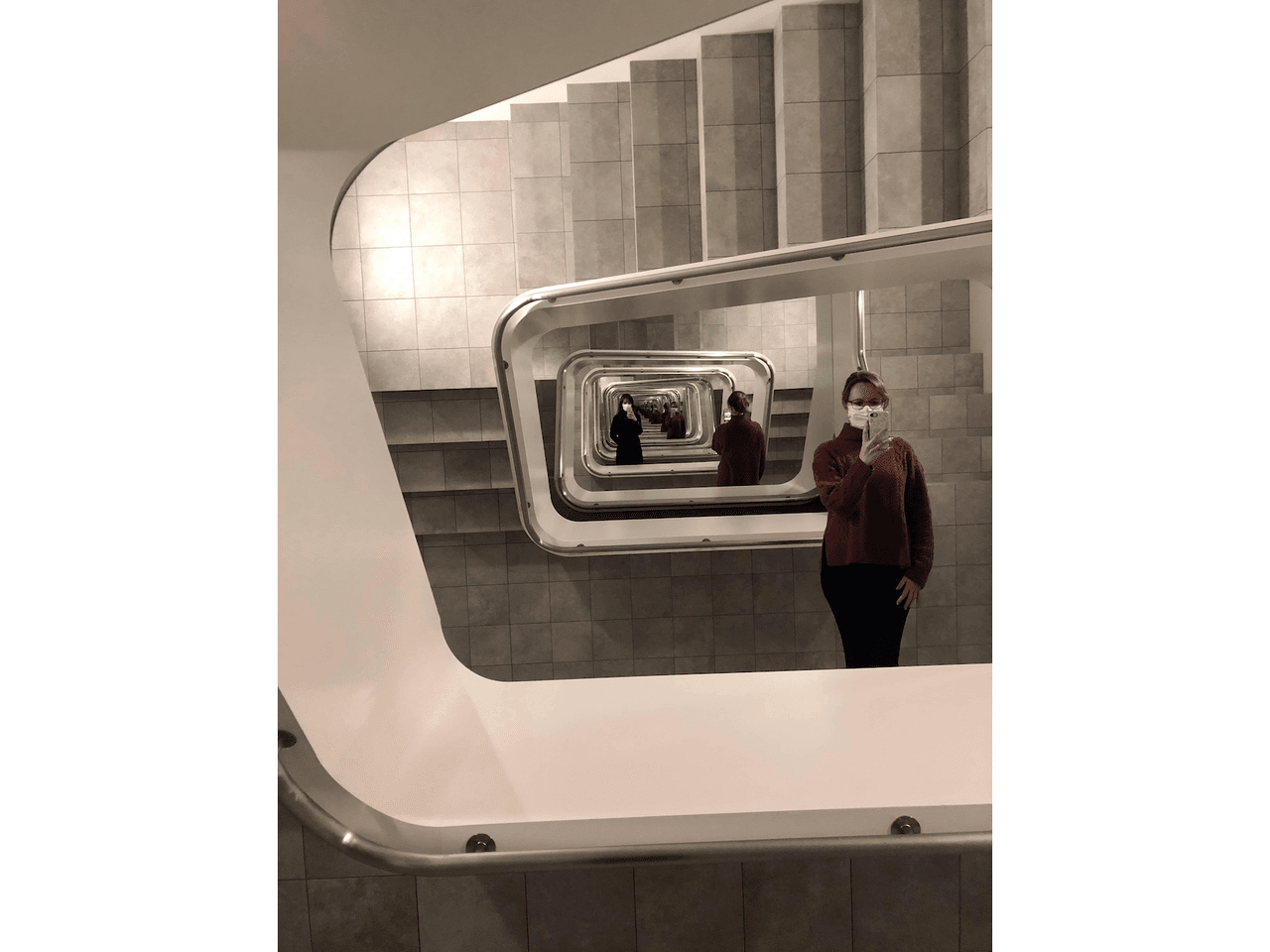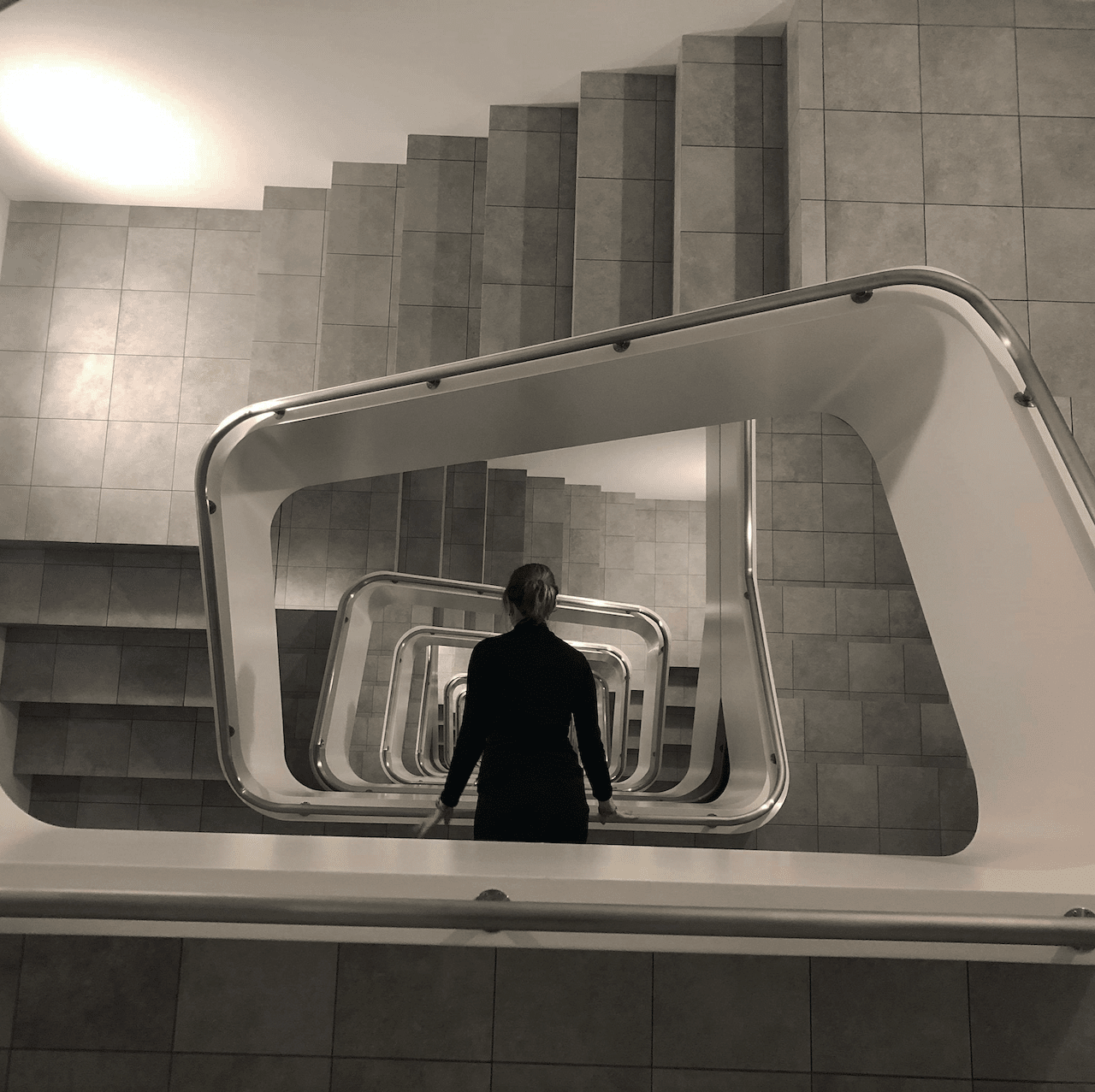 I also went to see the exhibition of the Ishikawa Prefectural Museum of Art which was great! The building of the museum itself is already very interesting: for example, there are many areas where you can just relax in front of floor-length windows and enjoy the display of a Japanese garden while contemplating the exhibits you have just seen. In the permanent exhibition, you can enjoy famous Ishikawa-ken pottery (e.g. Kutani) and fabrics (e.g. Kaga Yuzen Kimono) from the Edo period. The special exhibitions are also worth a visit. Afterwards, you can enjoy a wonderful coffee and cake in the fancy museum café!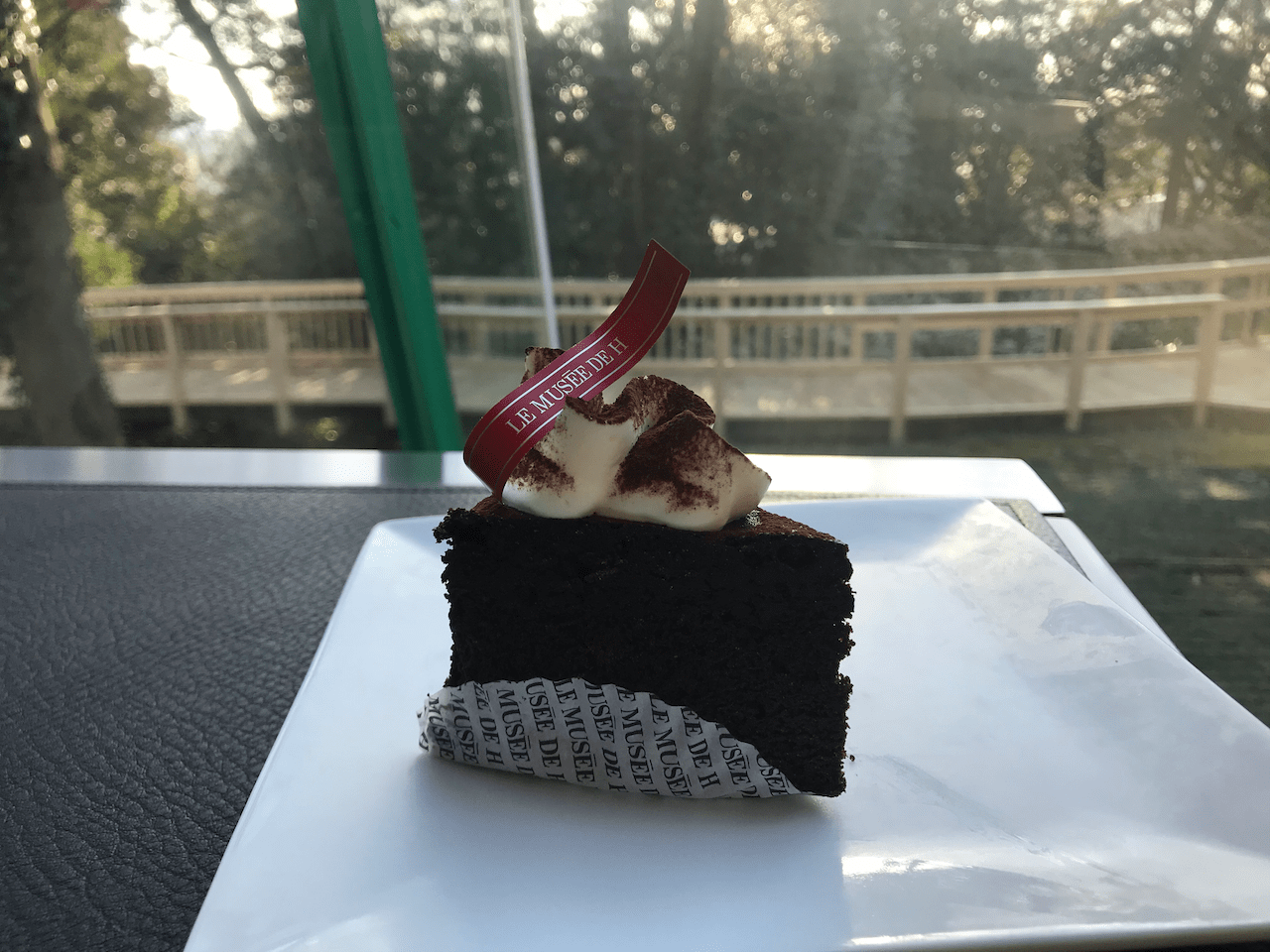 Sadly, it's not allowed to take any pictures of the museum or the exhibits, so I can only present you this cake picture.
A short trip to Noto
On one especially gloomy Saturday, we rented a car to drive to Noto area. Although the weather was really bad, we desperately wanted to get away from the city for a while and enjoyed the rough scenery of the southern Noto area (however, it was super cold!). We visited the famous Keta Taisha Shrine, a Shrine dedicated for people who want to find their one true love.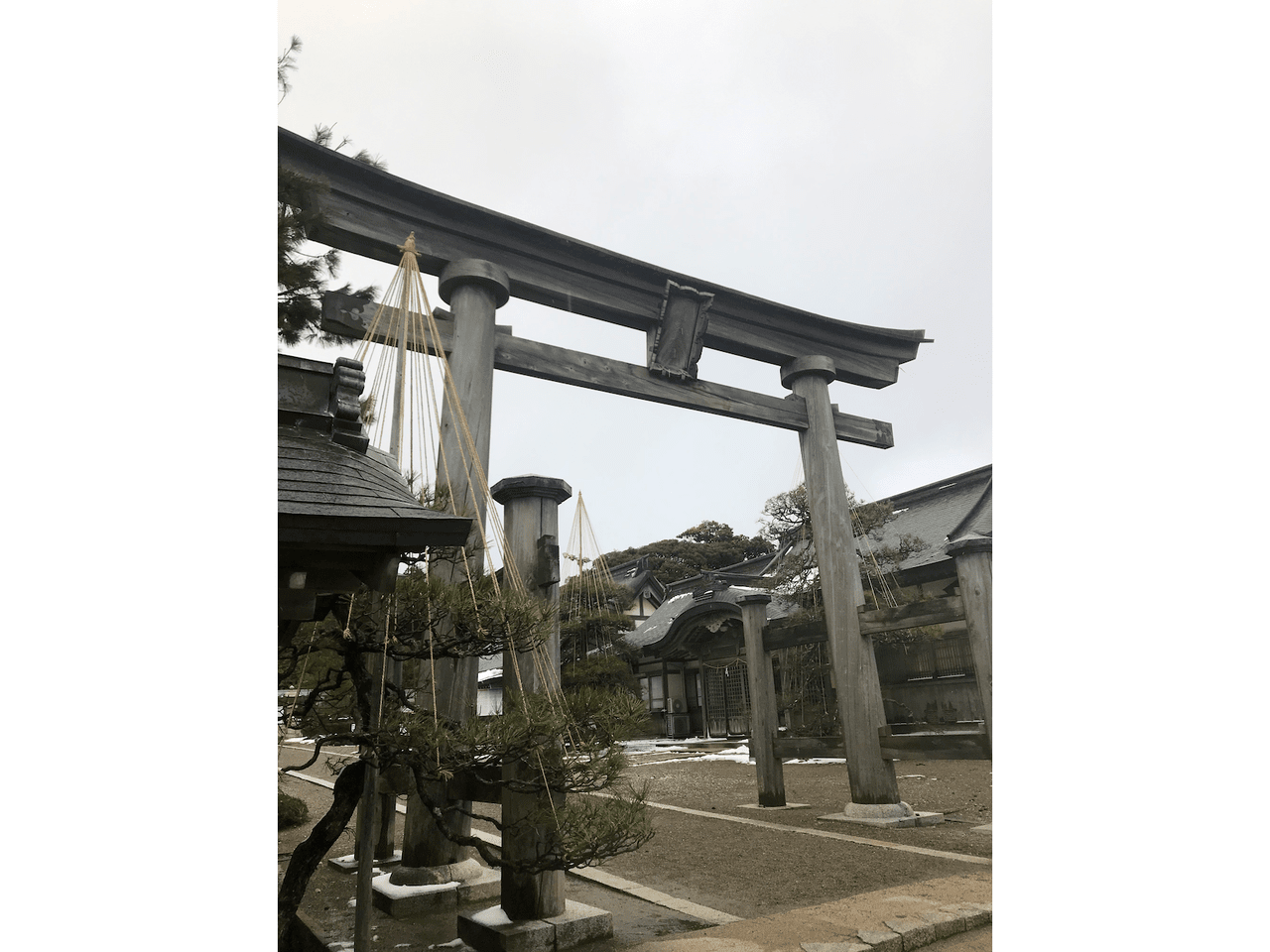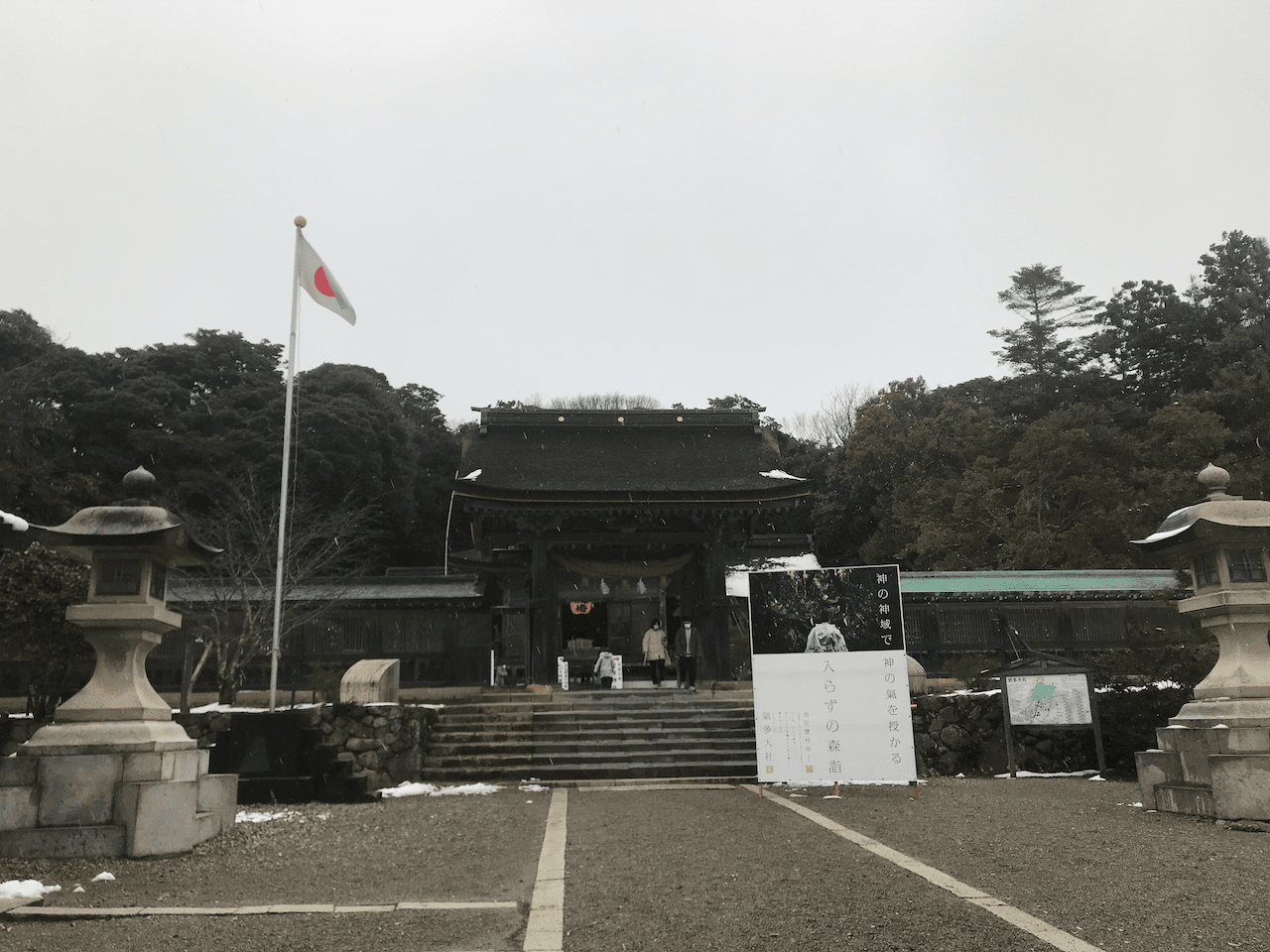 This Shinto Shrine is said to be over 2000 years old!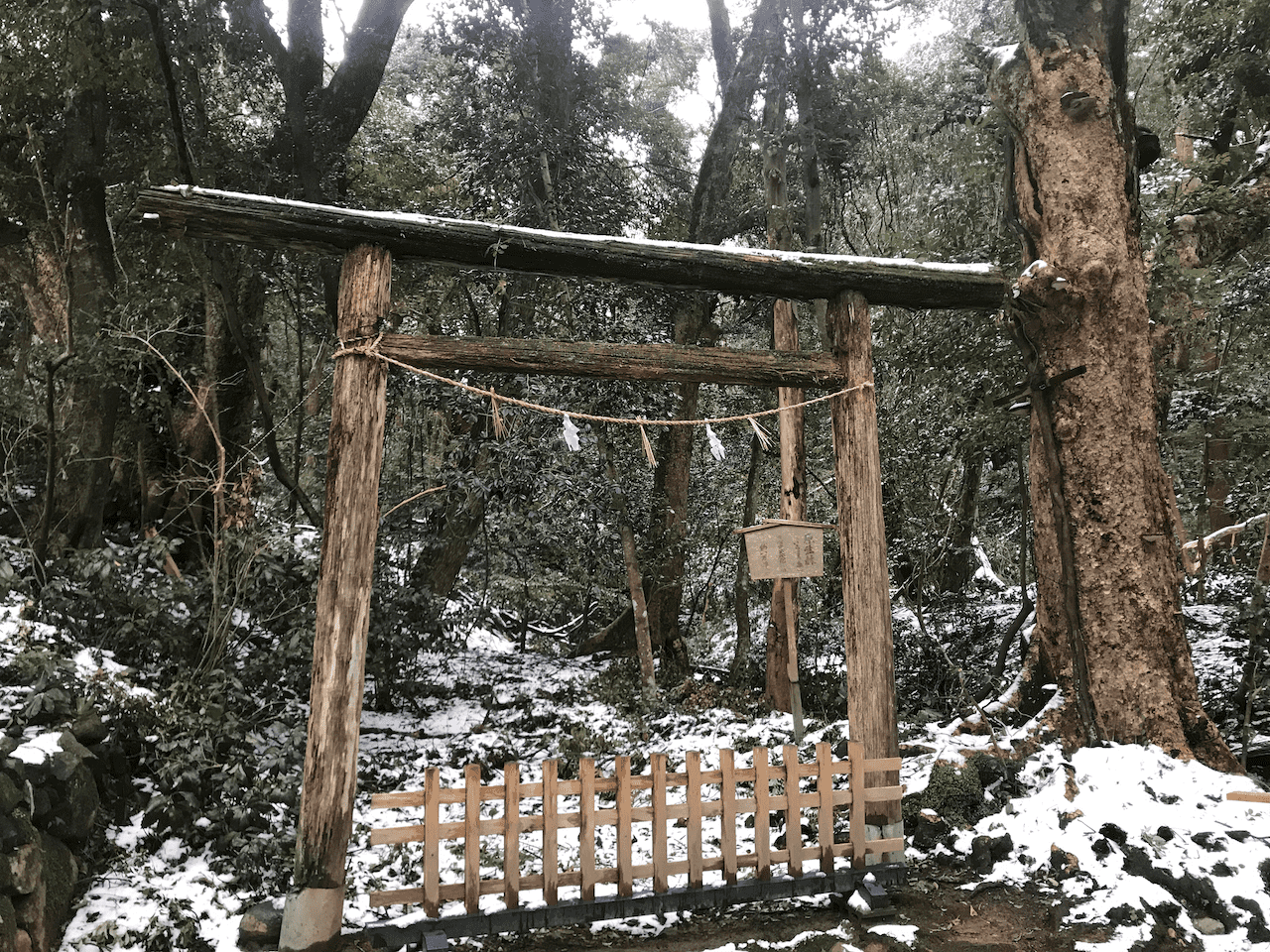 You can buy a wooden plate, write your wish on it and hang it at the dedicated space, hoping that the god will be generous and grant it to you.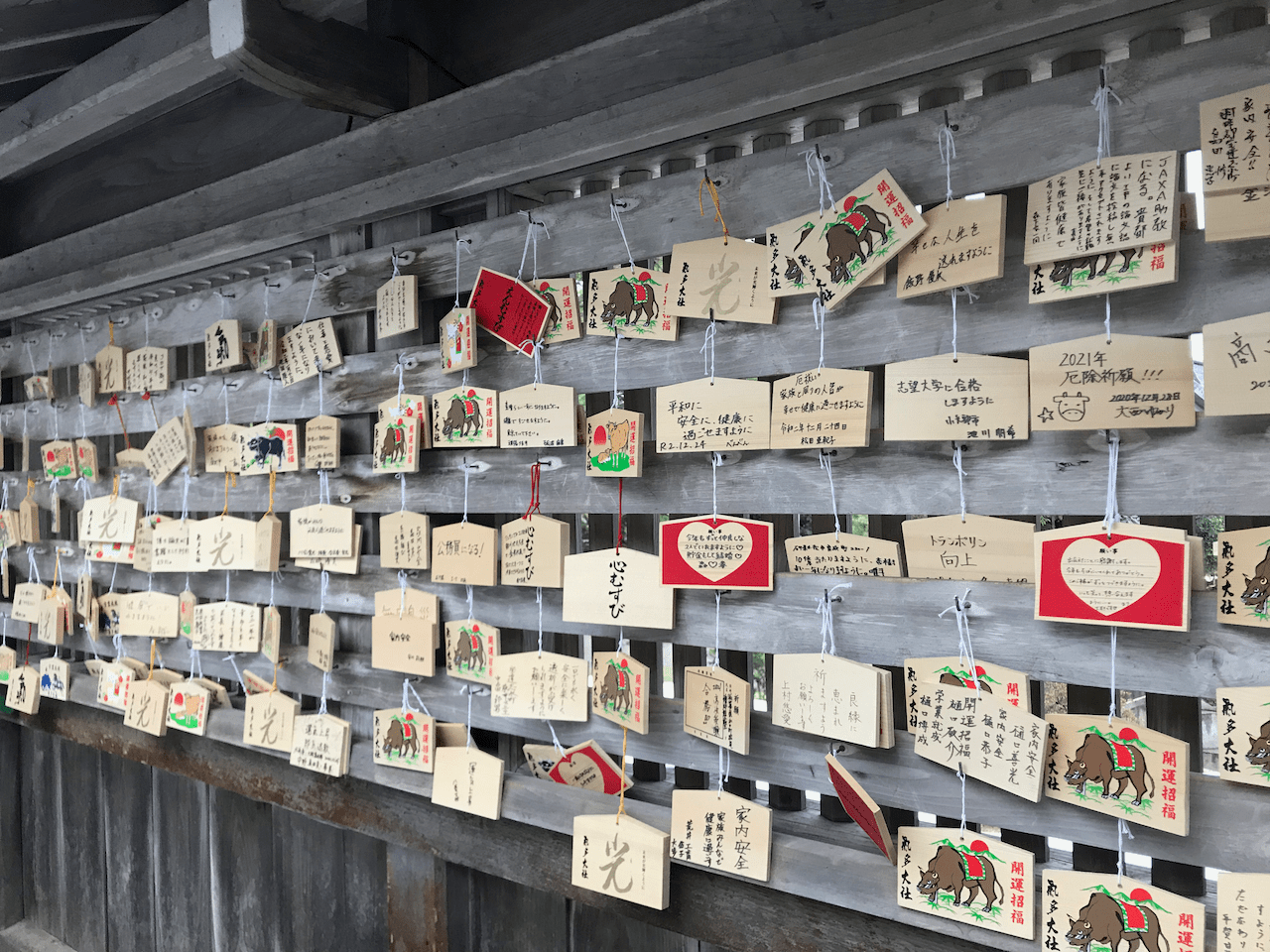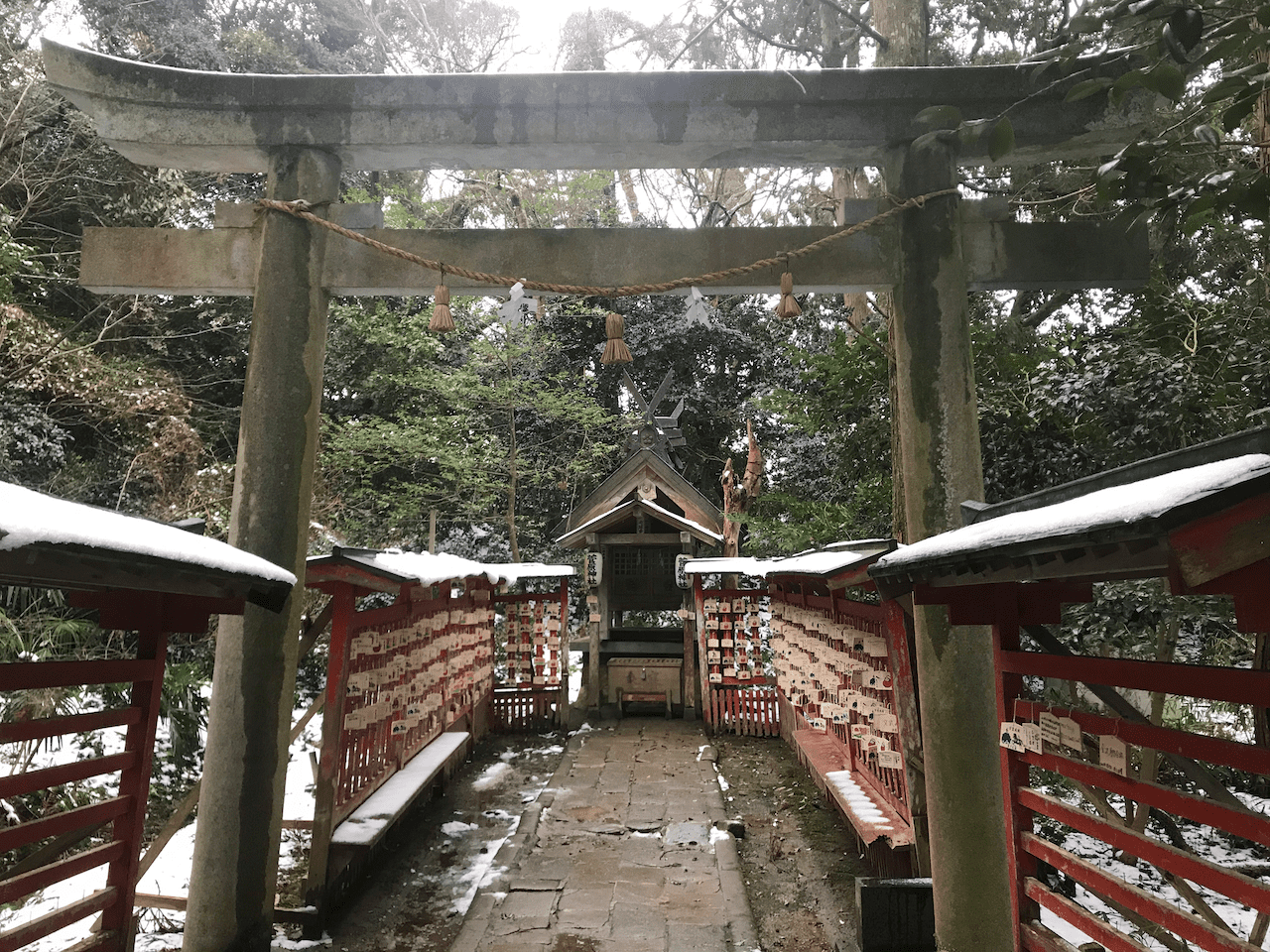 As it was icy and very stormy, we didn't spend much time at this place. The atmosphere was definitely super mysterious - the snowfall, the woods, the ancient shrine buildings… I hope to come again in summer.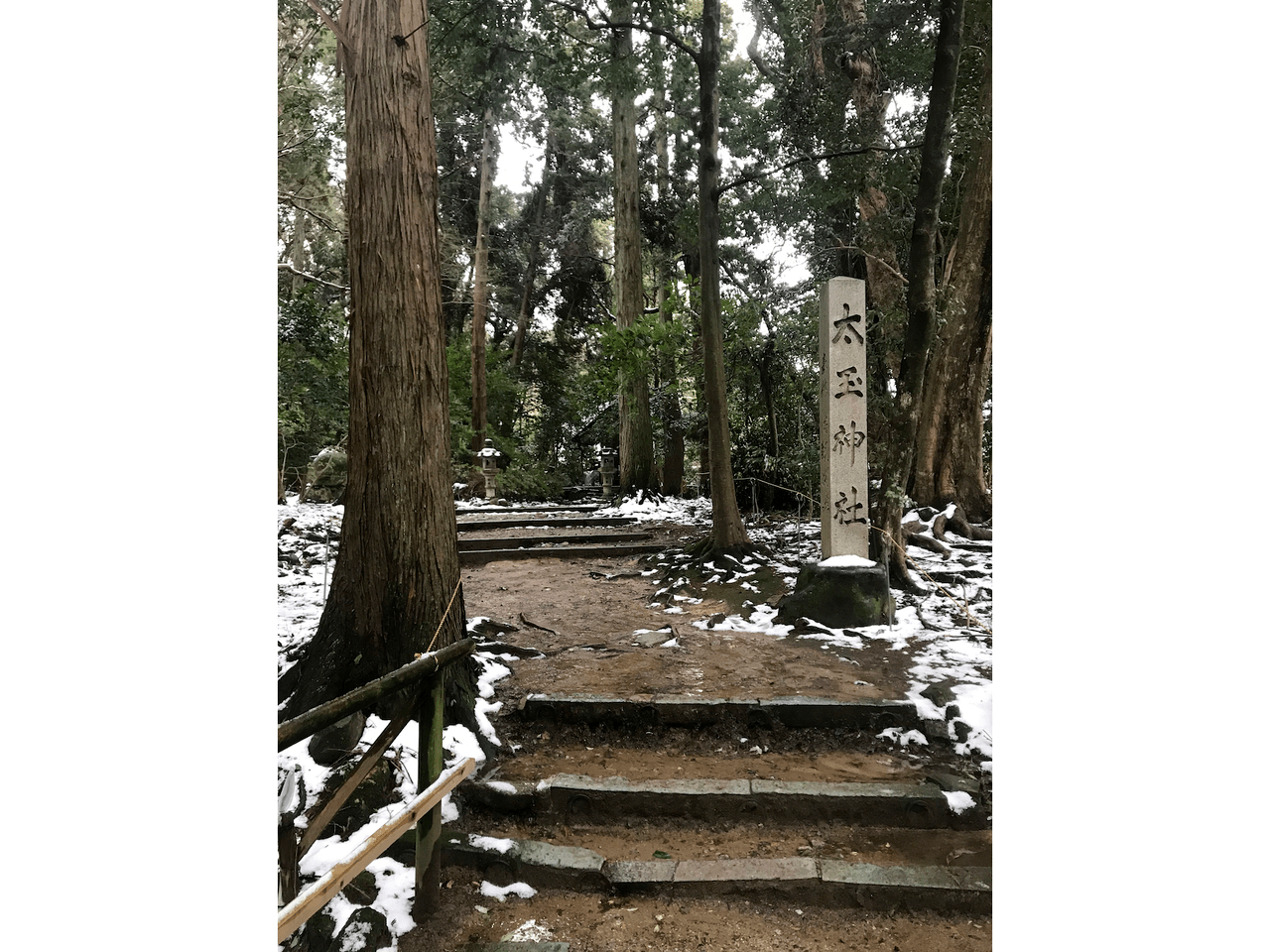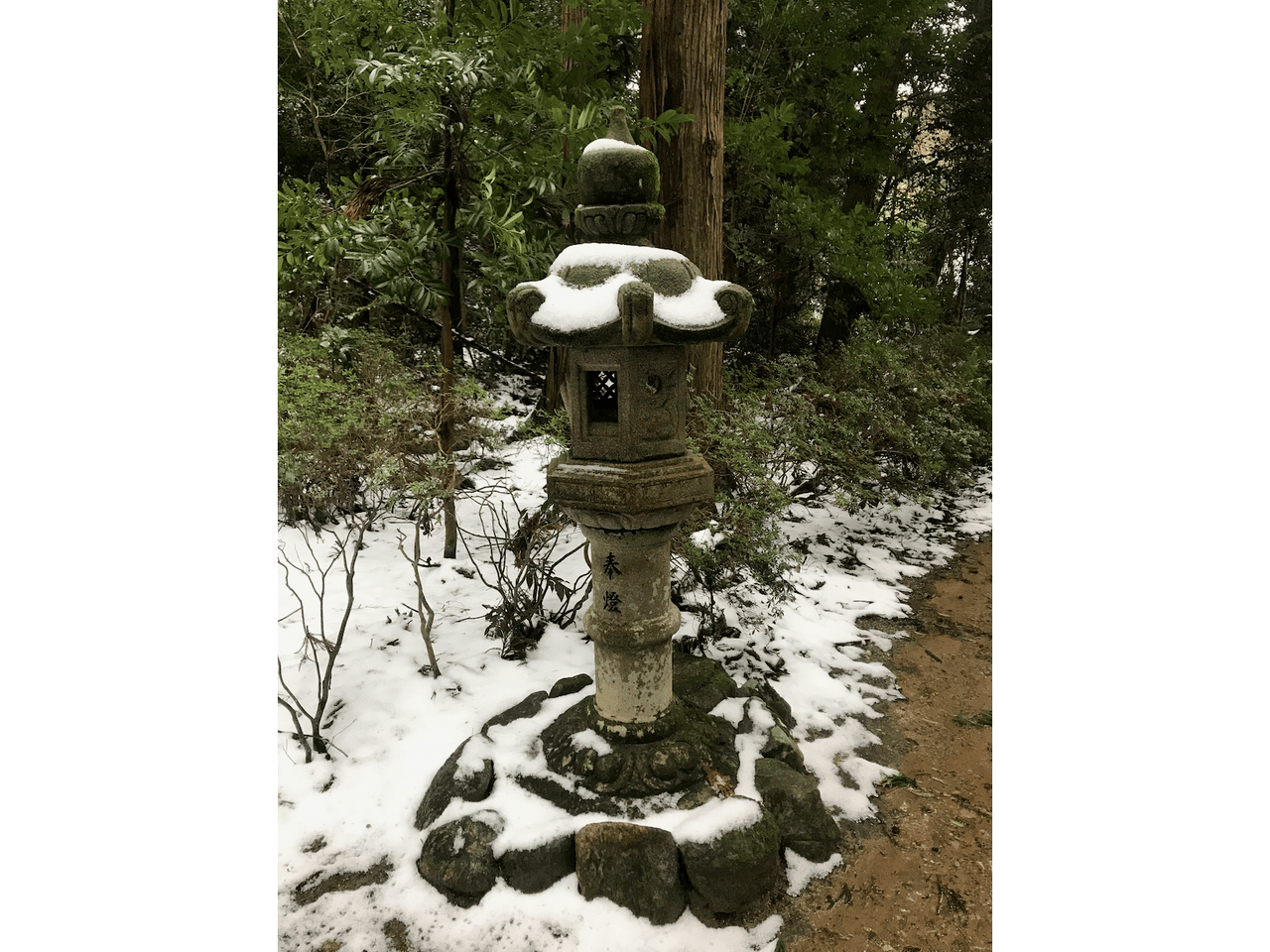 Afterwards, we decided to visit the small Space Science and UFO Museum at Hakui because I remembered my Japanese teacher talking about it and I was curious: why is there an UFO museum?? Apparently, more UFO sightings are reported at the Hakui city area than anywhere else in the world.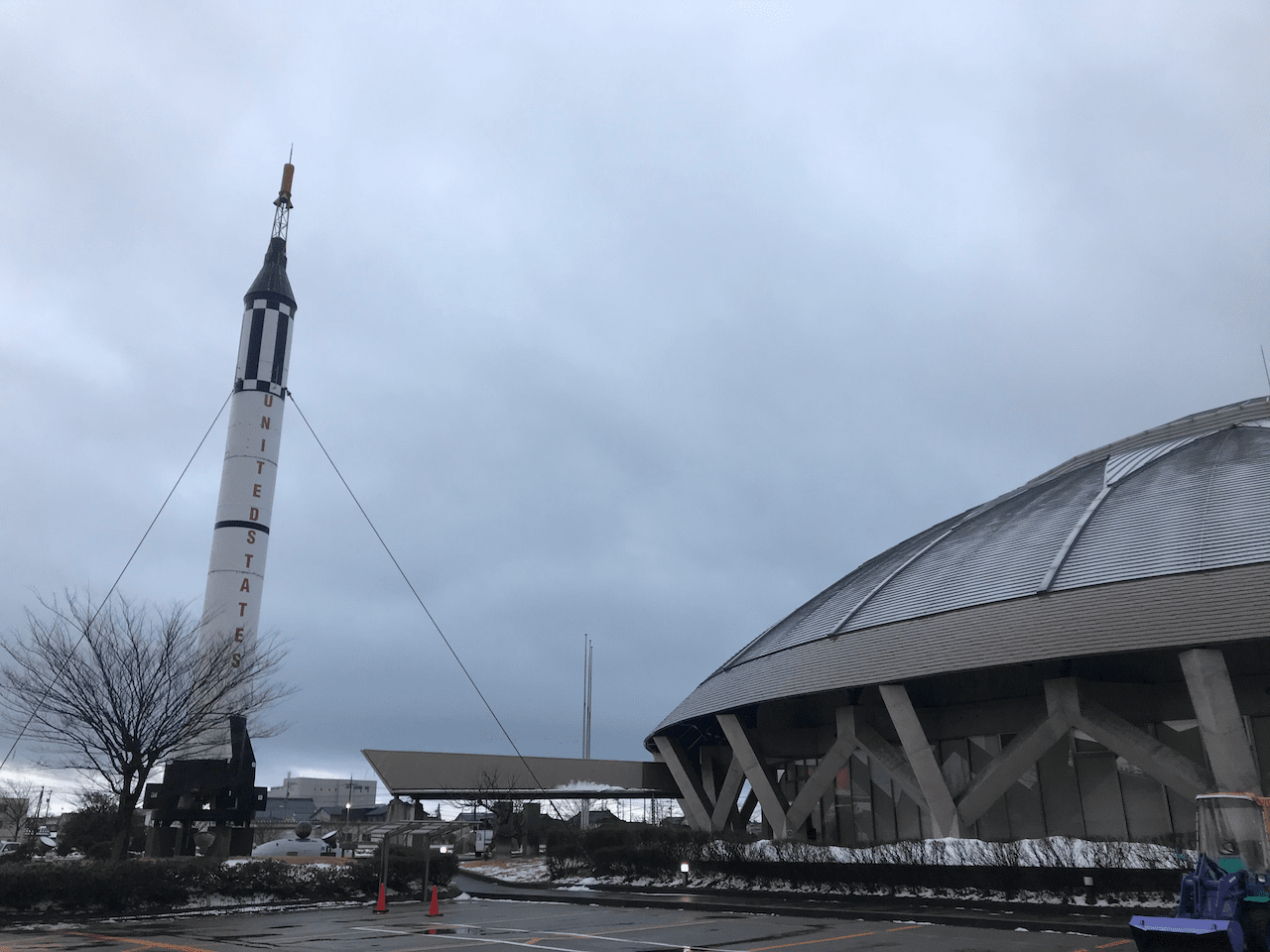 Inside the museum, you can find a number of NASA relics designed for spaceflight, either original ones (like the space capsule of the cosmonaut Gagarin) or duplications, built from the same material. It was surprisingly interesting and we enjoyed our visit.
Rare sunny days
February is usually the month where you can be super lucky and experience the first mild and sunny days. The last weekend, that's exactly what happened and therefore, we spent the spring like day at Higashi Chaya area, which was not crowded at all.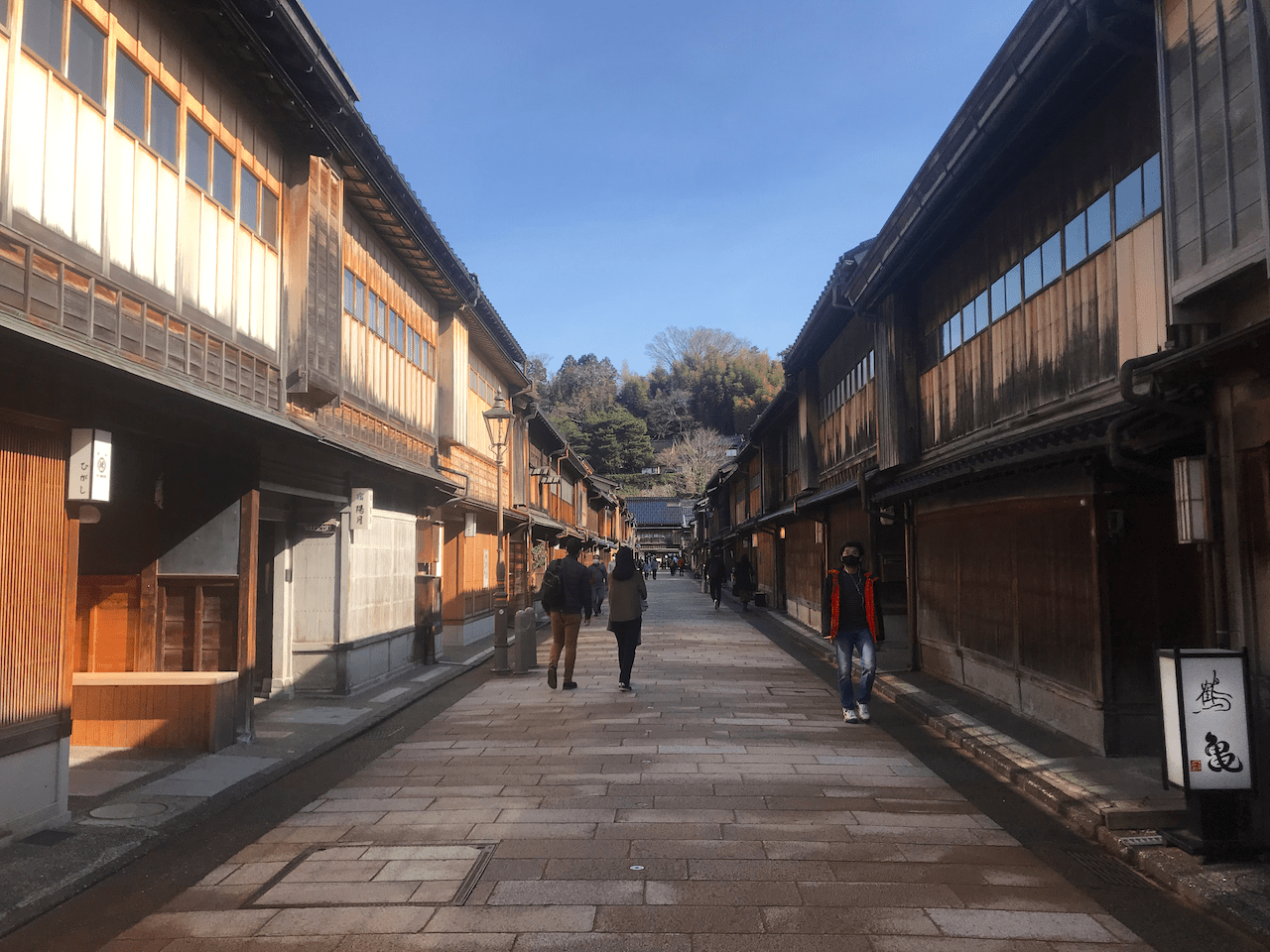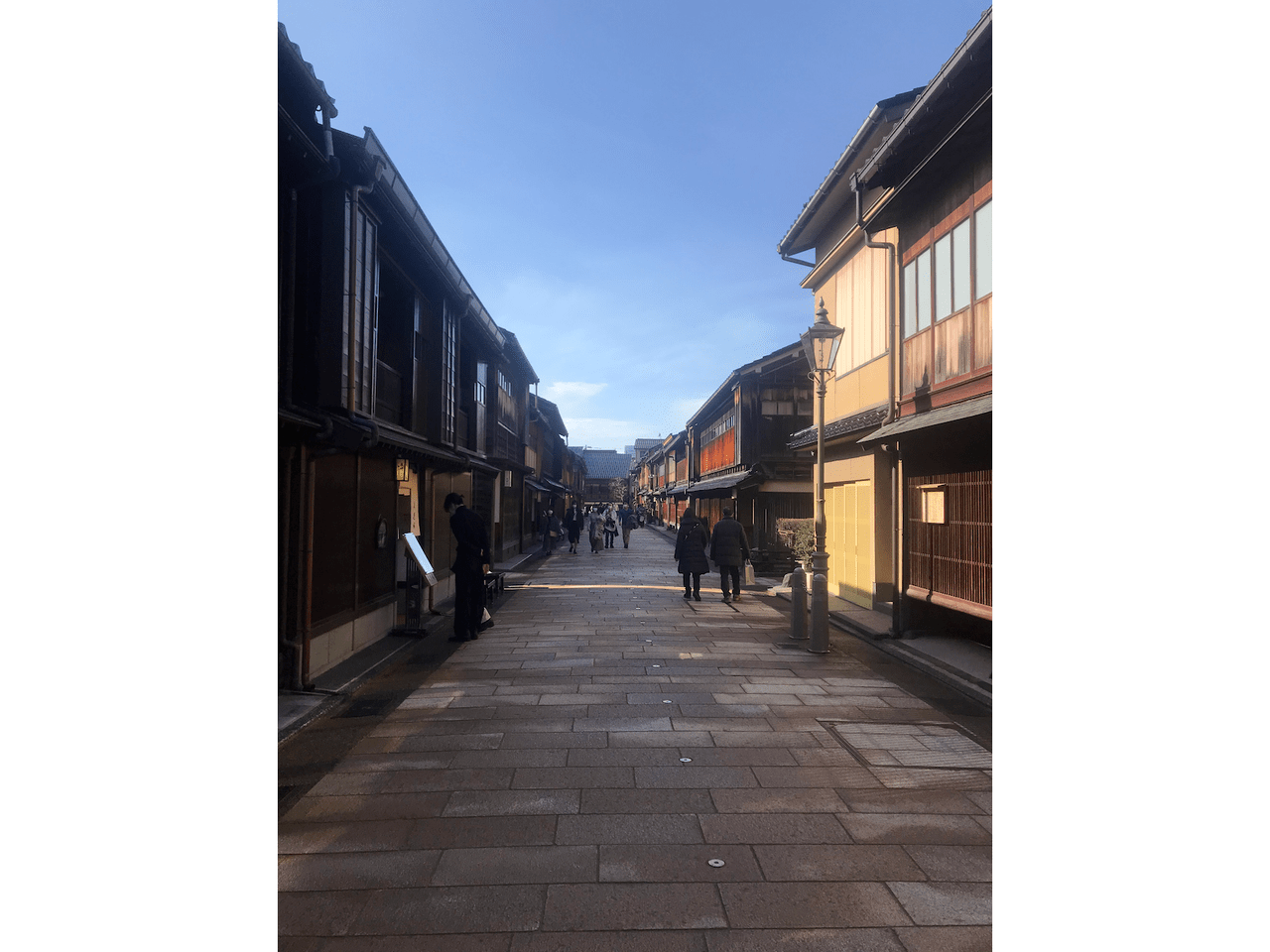 It's an unusual time for us at the moment as we can experience a lot of famous sites without any tourists. You can find mostly local people there who are also thrilled to have this part of the city for themselves.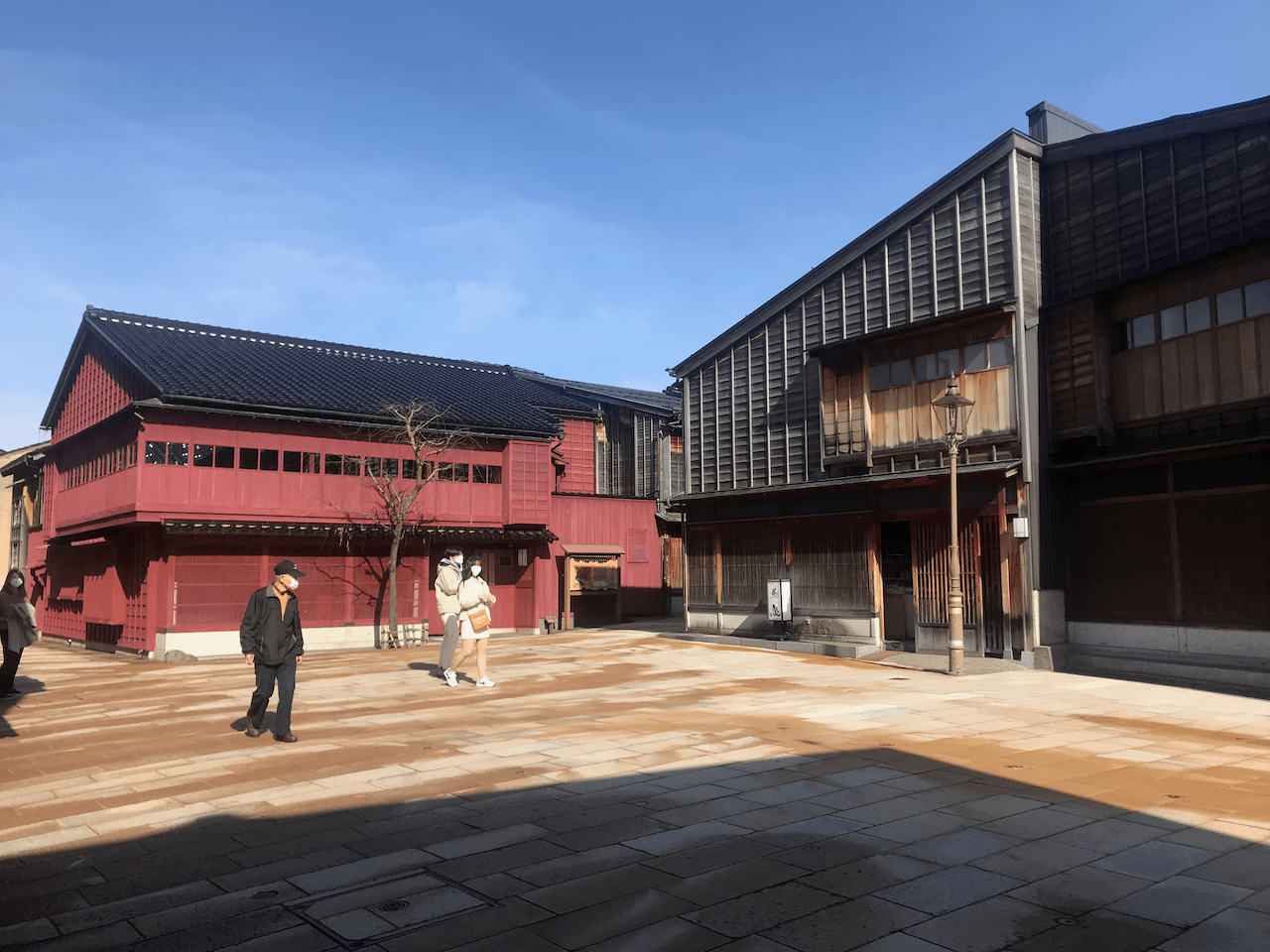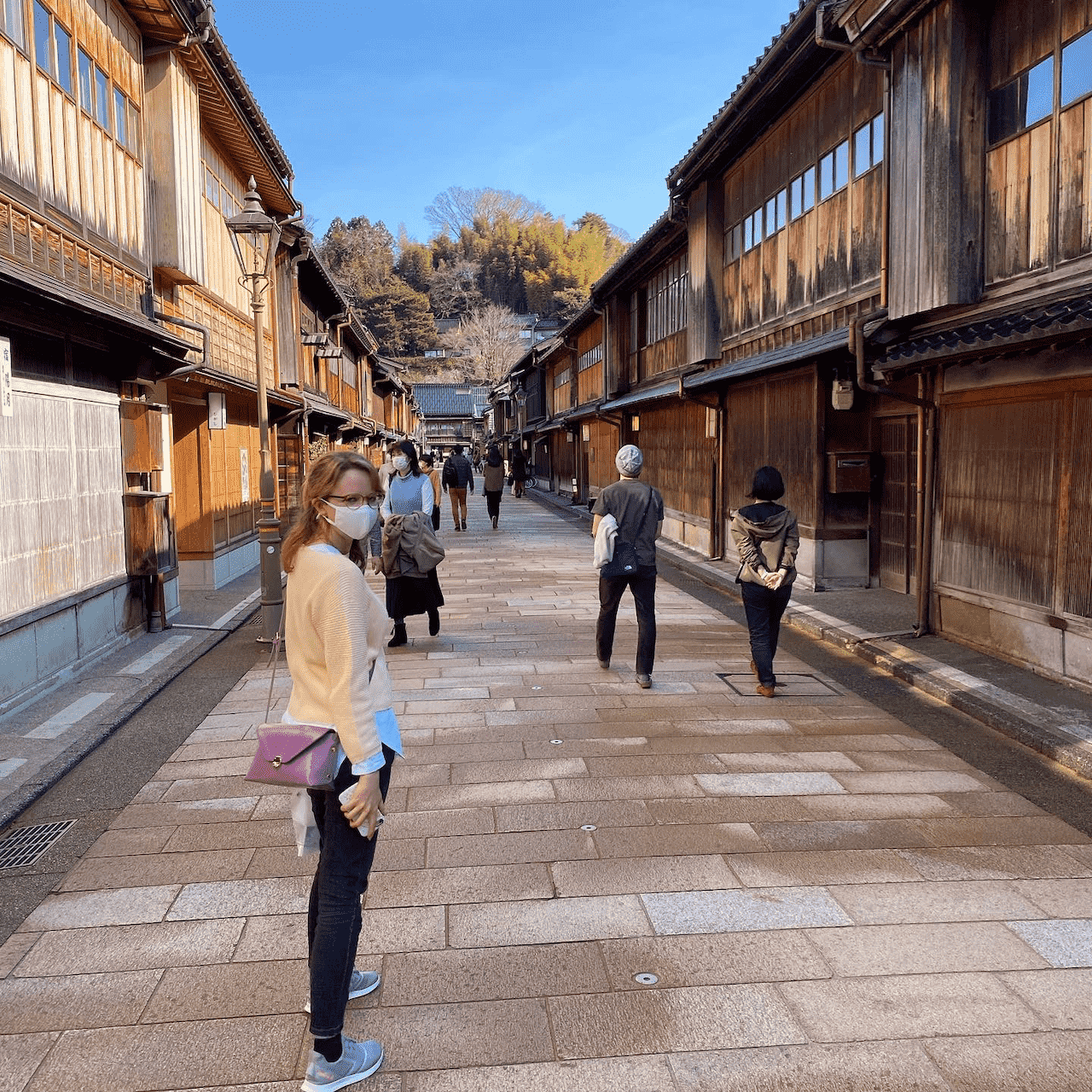 We walked around among the small streets, enjoyed some pancakes and got our energy level back up. The best thing: we could go by bicycle (the first time in this year for me) without being cold! I really loved that day. Of course, two days later it was snowing again!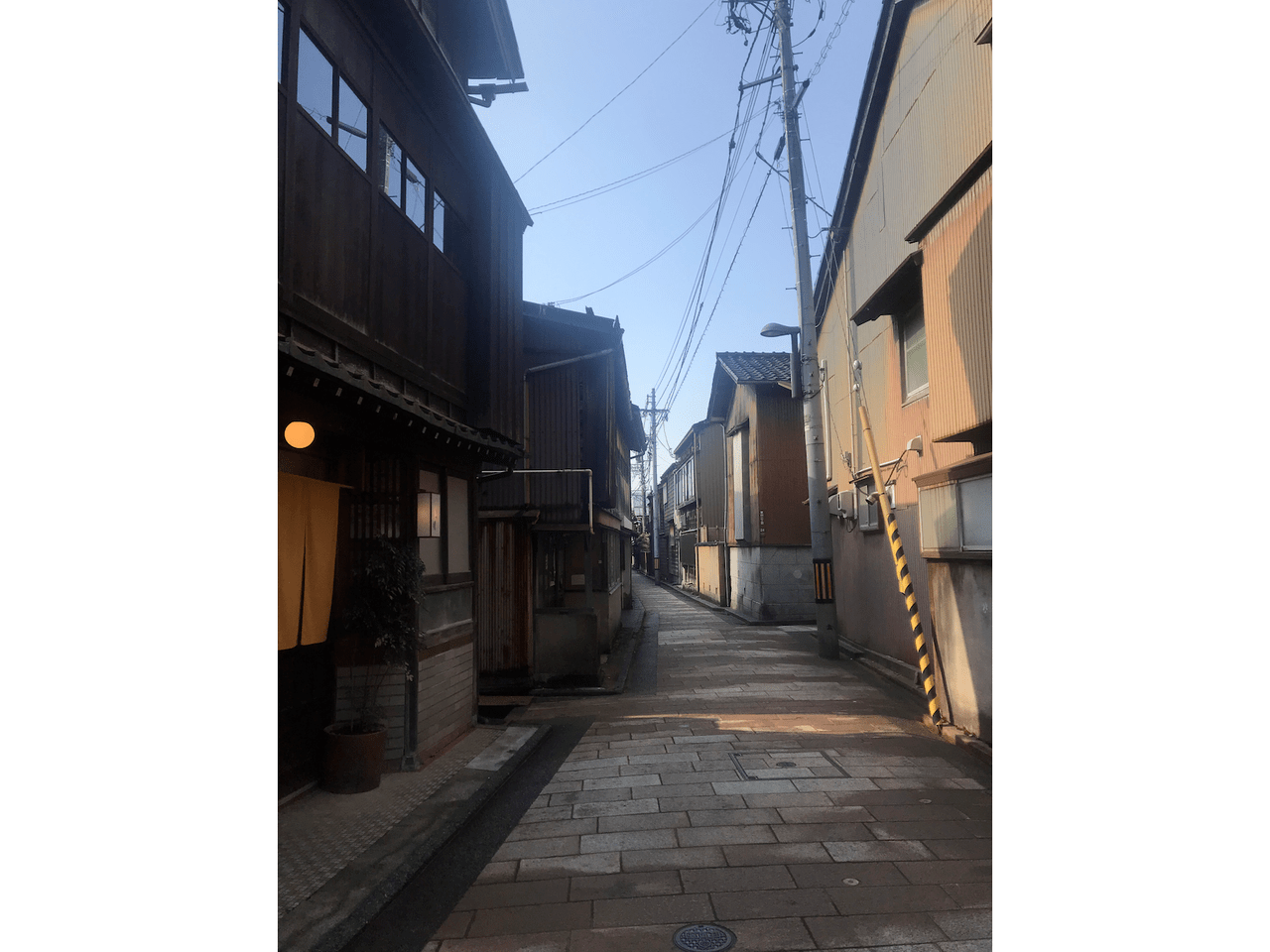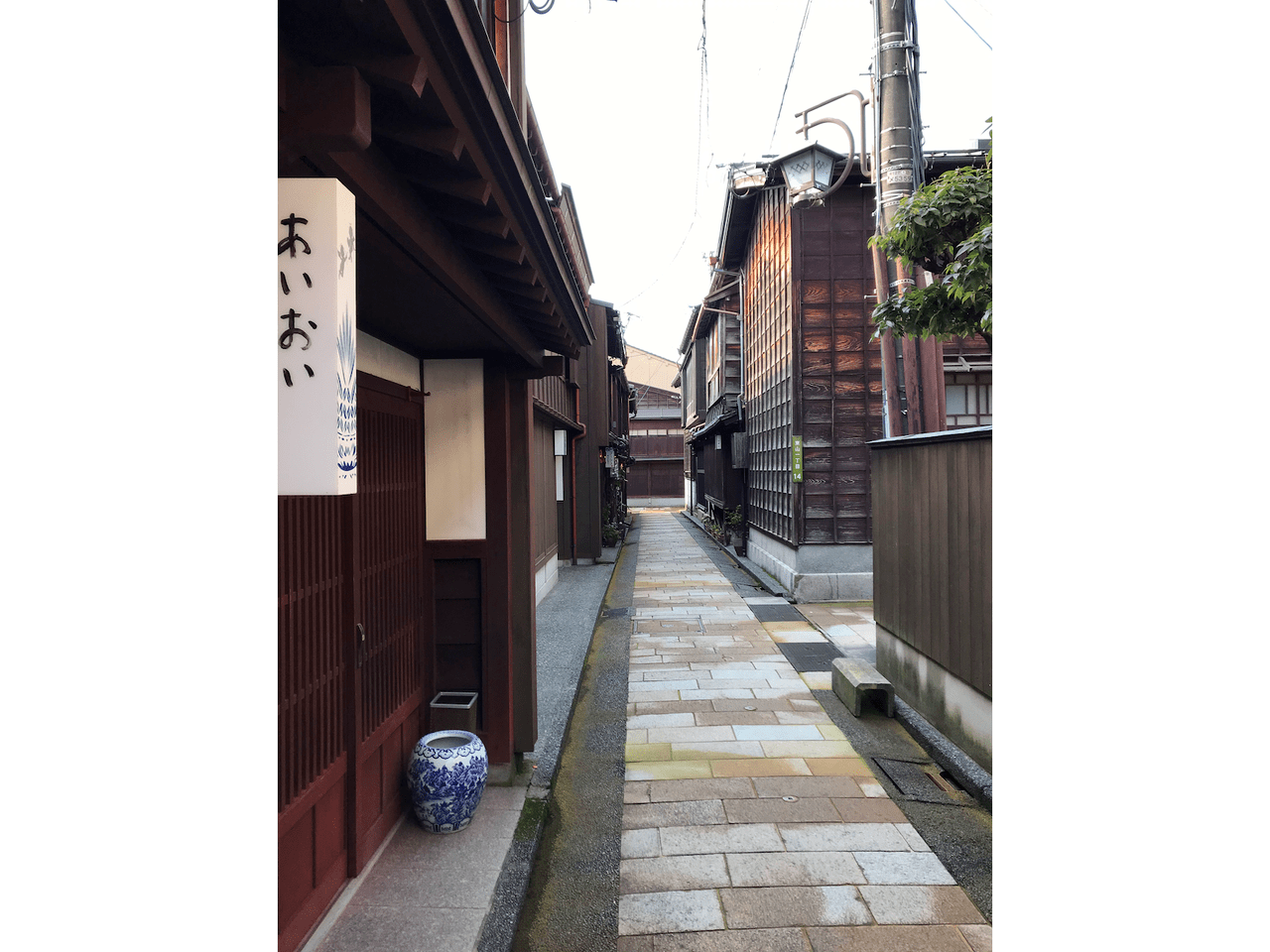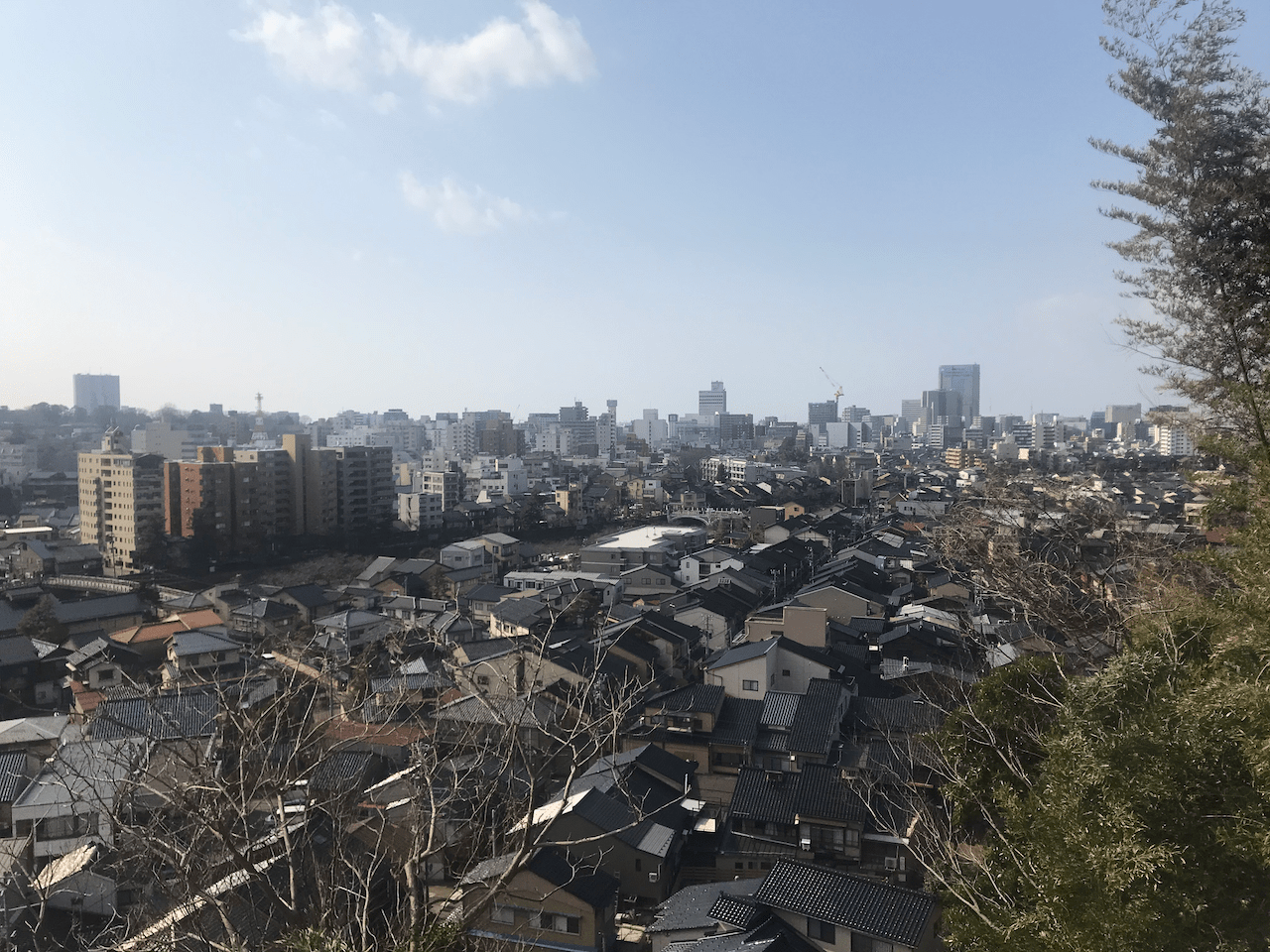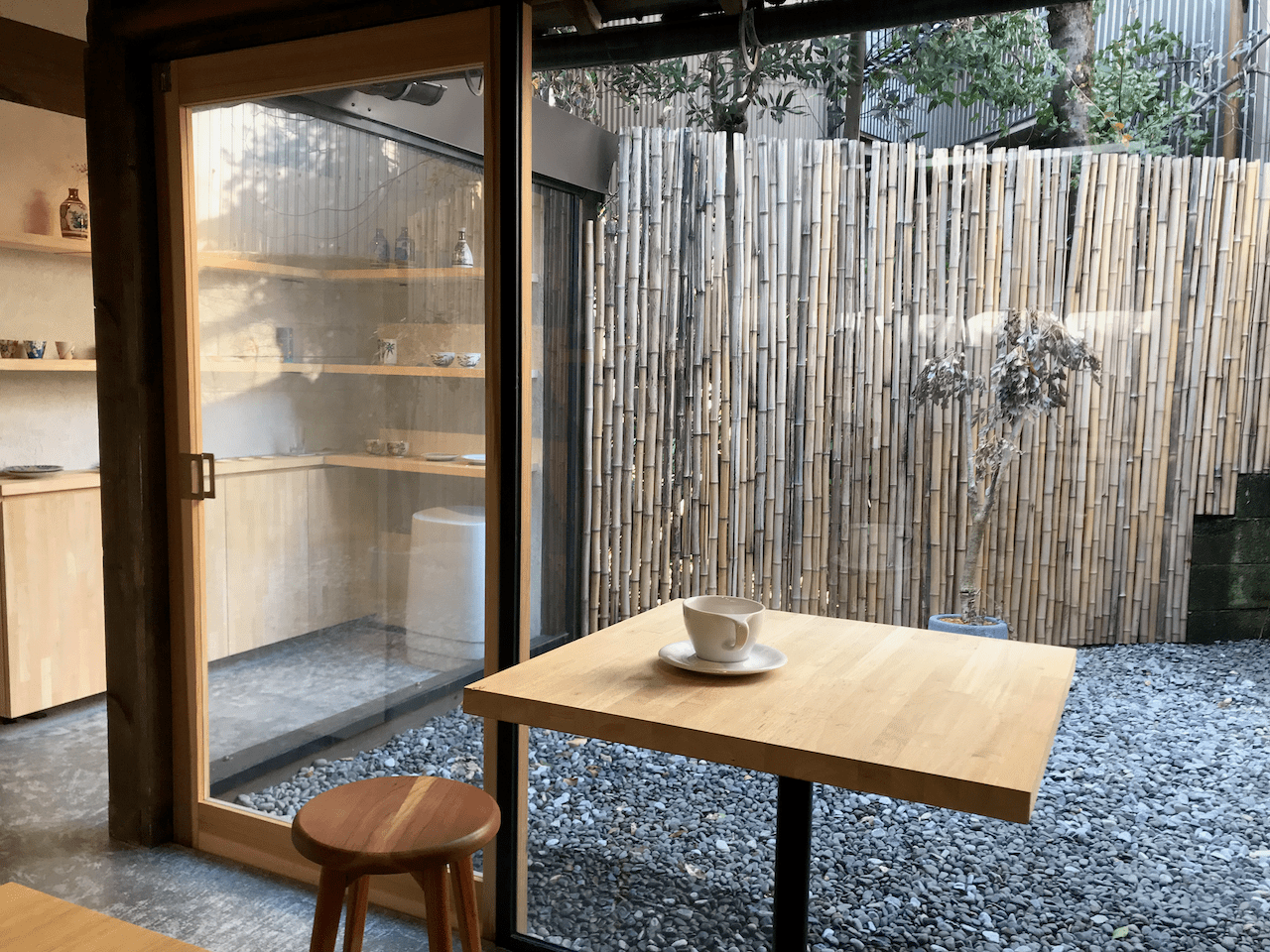 Cool and minimalistic small café place, hidden in one of the narrow side streets
COIVD situation in Japan: update
Reading this post you might wonder how serious the situation is right now as we are still allowed to to a lot of things, compared to European countries. Well, to be honest, it hasn't been too good during December and especially January, with numbers being on the rise and a lot of new clusters with the dreaded UK mutation. However, for a long time, there had been not really any new cases in Ishikawa, so we still felt pretty safe. As people are constantly wearing masks everywhere (outdoor, indoor, even if they are only alone in their car) and even in restaurants or cafés, you are now requested to wear your mask (except for the time when you are eating of course), the transmissions in public spaces seem to be mostly under control. Except for bars at entertainment districts which we have been avoiding now since one year.
Additionally, you have to get your temperature checked at nearly every store or restaurant. For example, all museums I visited required me to check my body temperature, to sanitize my hands twice and to constantly wear a mask. Sometimes, you can get asked questions about your health status or if you have been outside the prefecture in the past 14 days. But, as getting a COIVD test is nearly impossible at the moment (they are being withheld on purpose, we guess), it's no wonder that the numbers seem to be still pretty okay. So, we are trying to be very careful whenever we go out and avoid crowded places, tiny bars or restaurants or meetings with more people. I am already looking forward to more stable and warm weather so we can at least got outside again and enjoy the parks.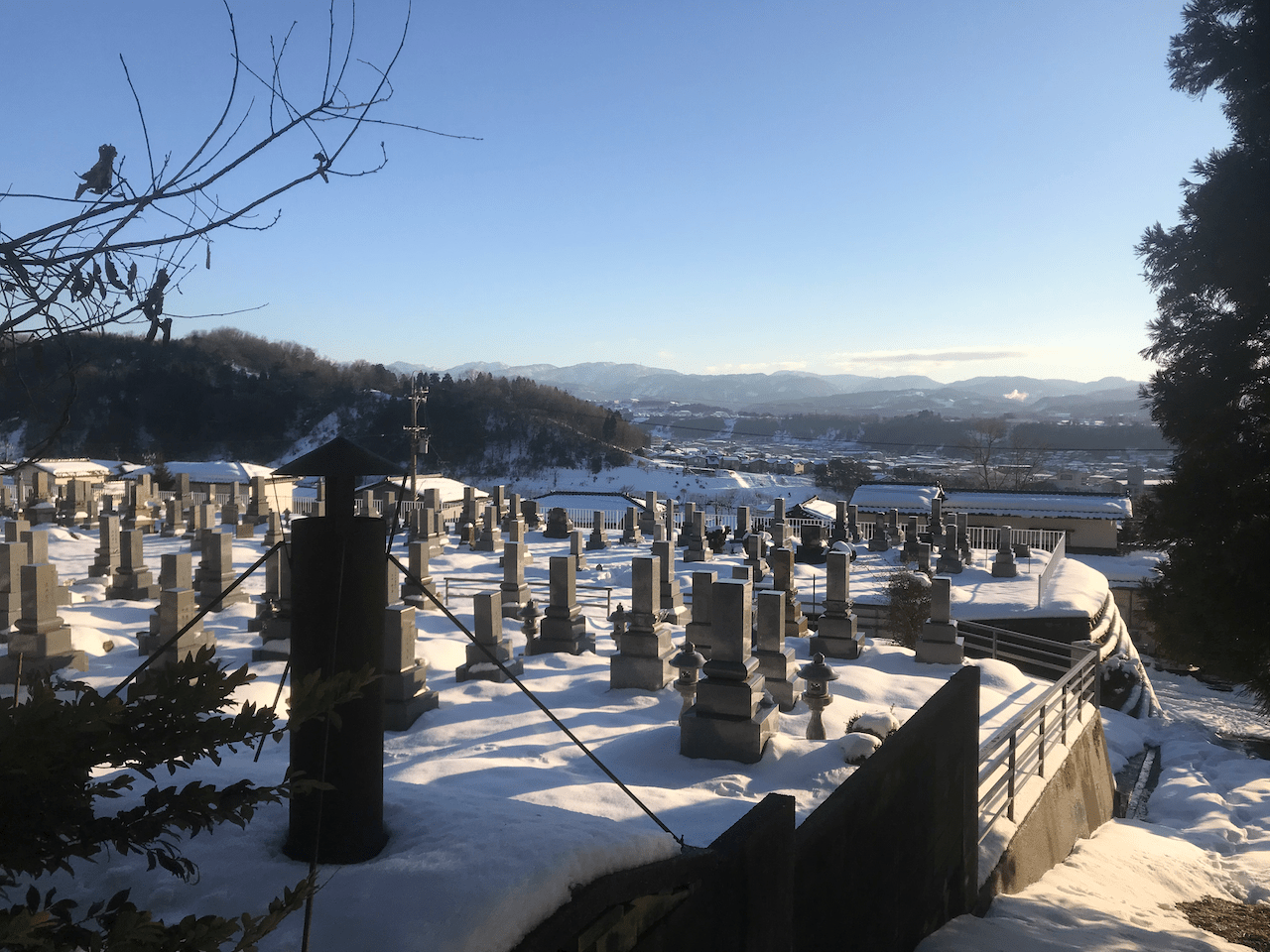 Until then, we have to continue with our snowy winter walks - in case the early spring weather doesn't come back anytime soon.
The state of emergency in several prefectures is supposed to end at the beginning of March (but extension is currently in discussion) and until then, borders will also remain completely closed. Let's see what happens after that. Right now, the infection numbers are slowly going down a little, except in Ishikawa… here, they are on the rise! :/
Up next
If it's nice and sunny, you can not only go out without getting blown away by the strong wind - Hokuriku area has a lot to offer in terms of winter activities. I'll talk about our best winter outdoor activities so far and what we experienced. In the meantime, follow us on Instagram for more pictures of our daily lives! Stay safe everyone, until next time!