Winter in Hokuriku is always grey and dull? Doesn't necessarily have to be that way! If the weather is sunny or at least stable enough, you actually have several possibilities to enjoy sporty outdoor adventures! in this post, I am going to show you two typical winter activities you can easily do in Hokuriku (as long as there is enough snow).
What can you do?
Usually, Hokuriku experiences a lot of snowfall during the winter, making it a perfect place to enjoy various winter activities surrounded by a stunning mountain panorama. You can go skiing in several snow resorts in Ishikawa or Toyama, even if you don't have any experience: you can choose between resorts with easy slopes or more challenging ones. There is a resort for everyone! Hakusan National Park is also a wonderful place to go to in winter times if you don't want to ski. You can observe wildlife animals or go on a snowshoe hike!
Skiing in Hokuriku
As you know from all my previous posts, we live in an area with a lot of high mountains! Therefore, in winter time you have access to several small ski areas, all within 30 minutes to one hour away from Kanazawa by car. For me, this is really awesome as I've lived in a part of Germany where we had to take a day long drive to reach any mountains for skiing.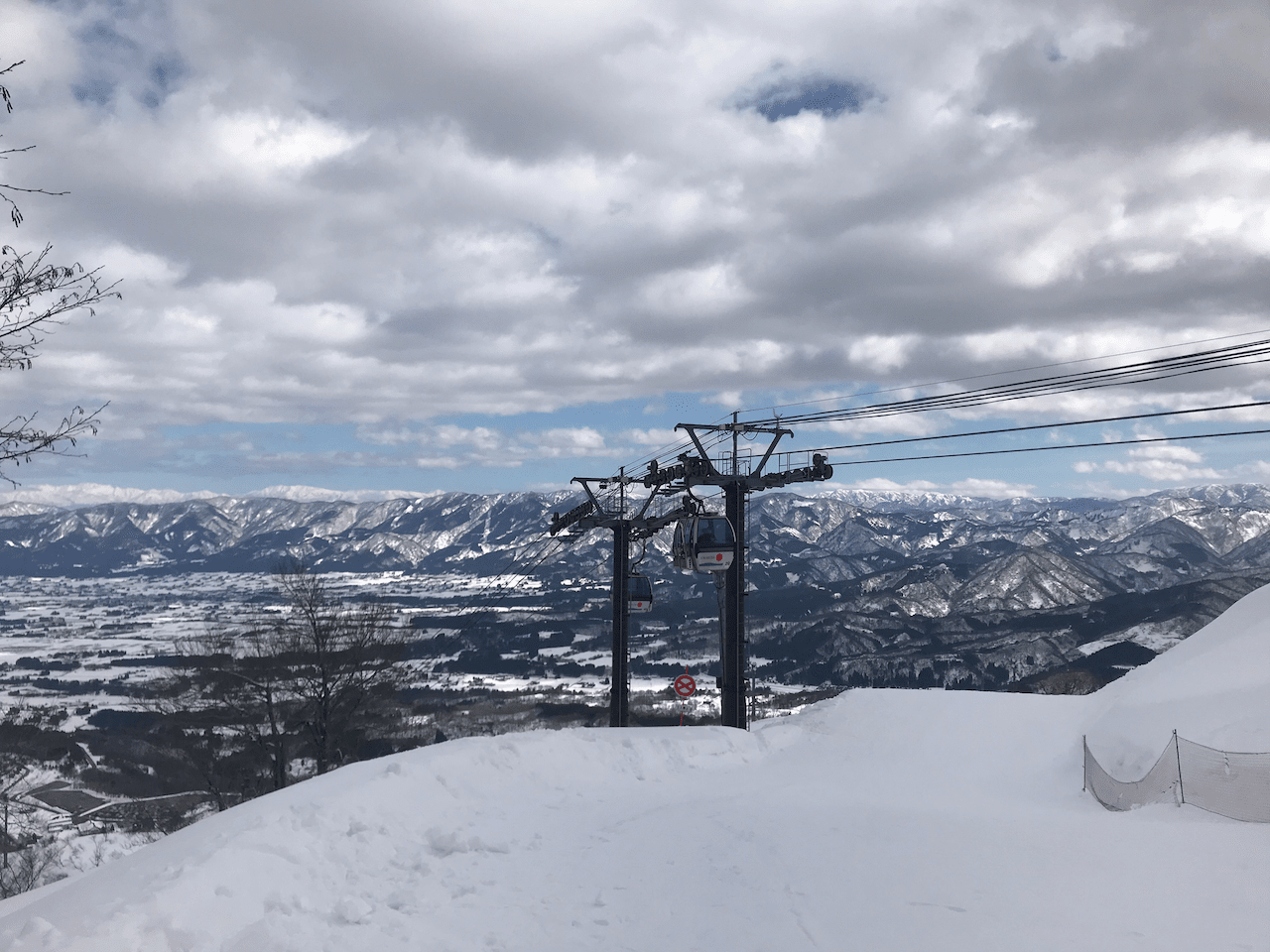 View from the top at IOX Arosa in Toyama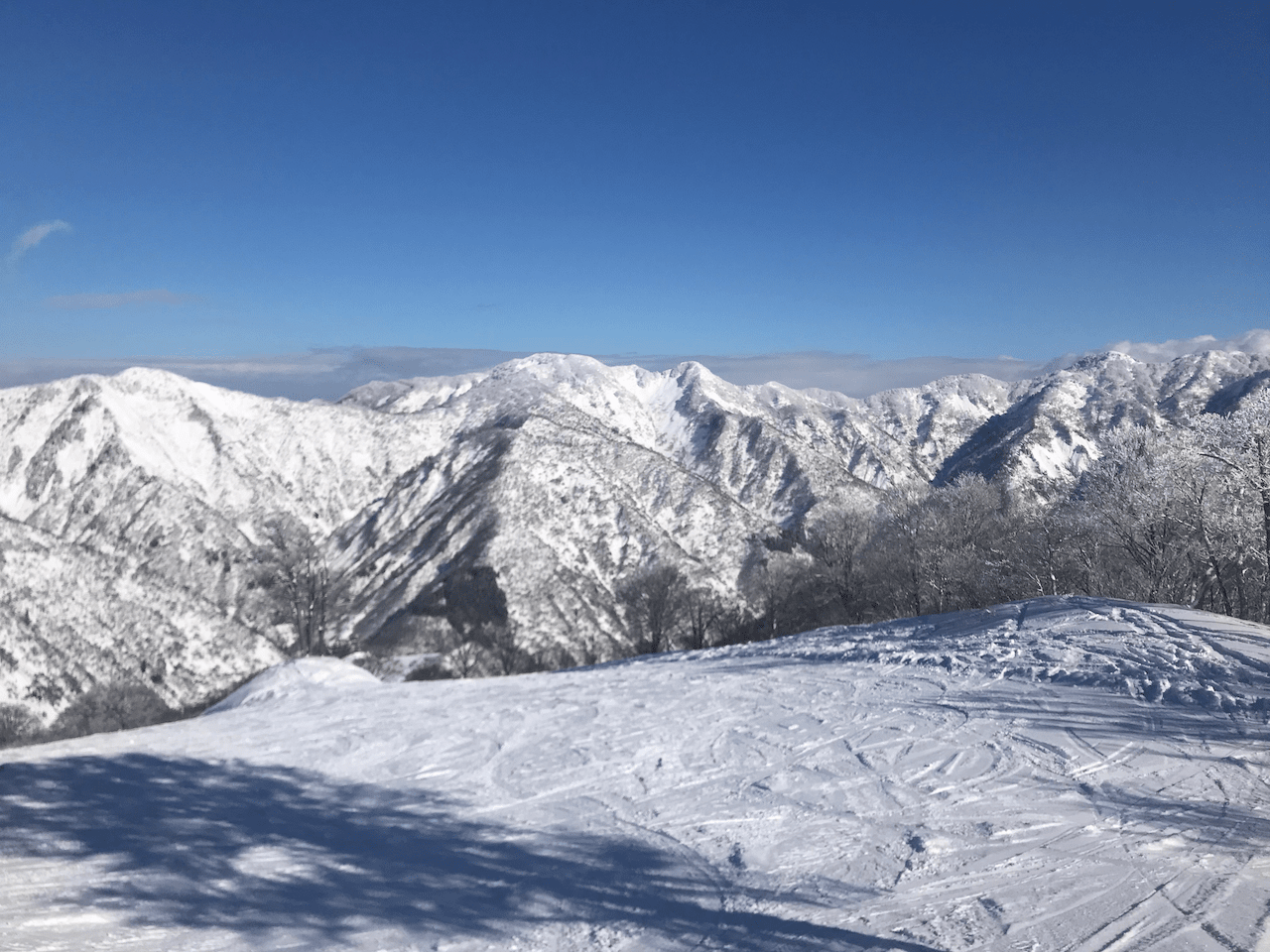 View from the top at Hakusan Seymour in Ishikawa
Although the ski areas are not that huge, you can easily spend one day there without getting bored.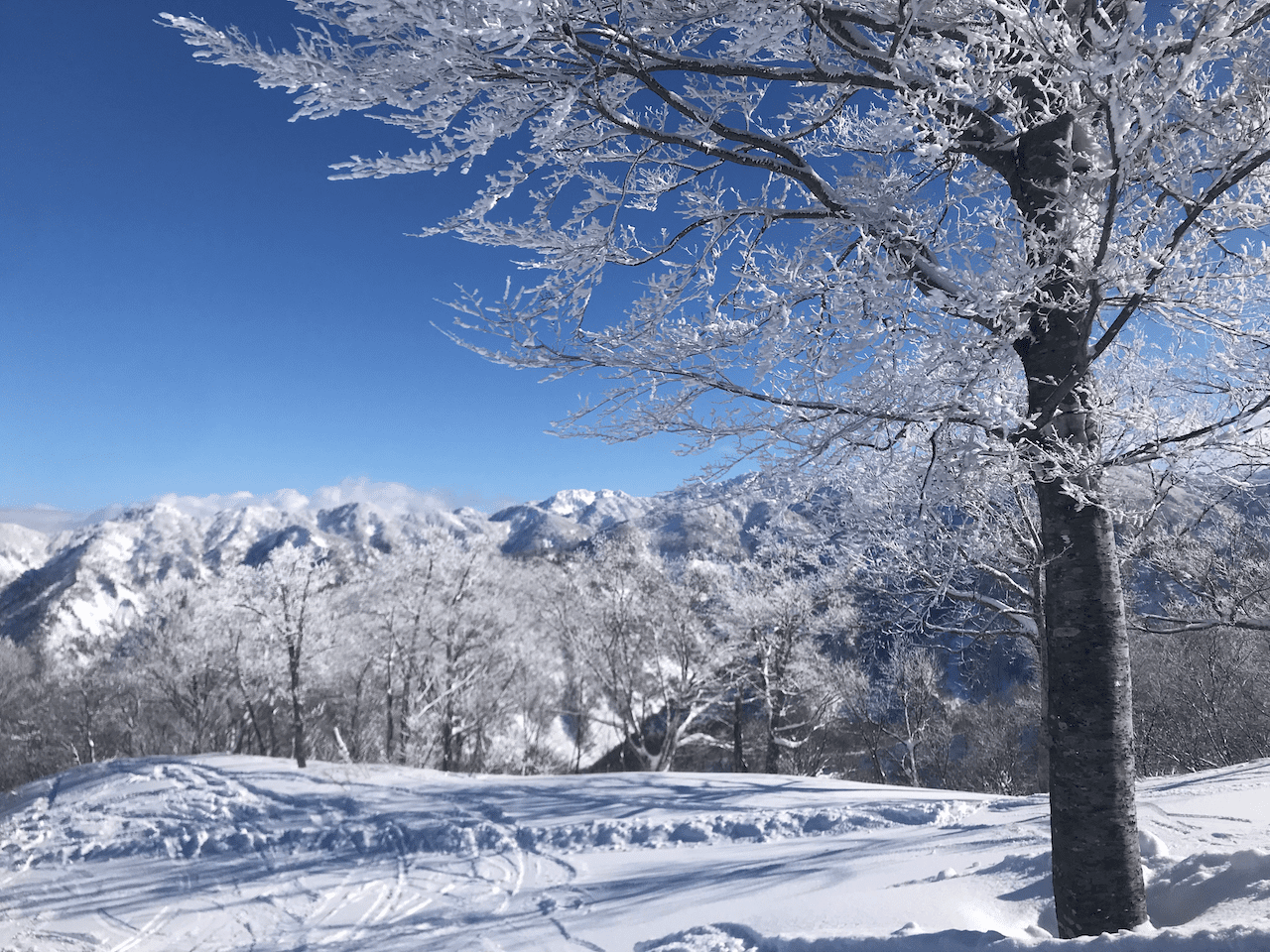 Blue and white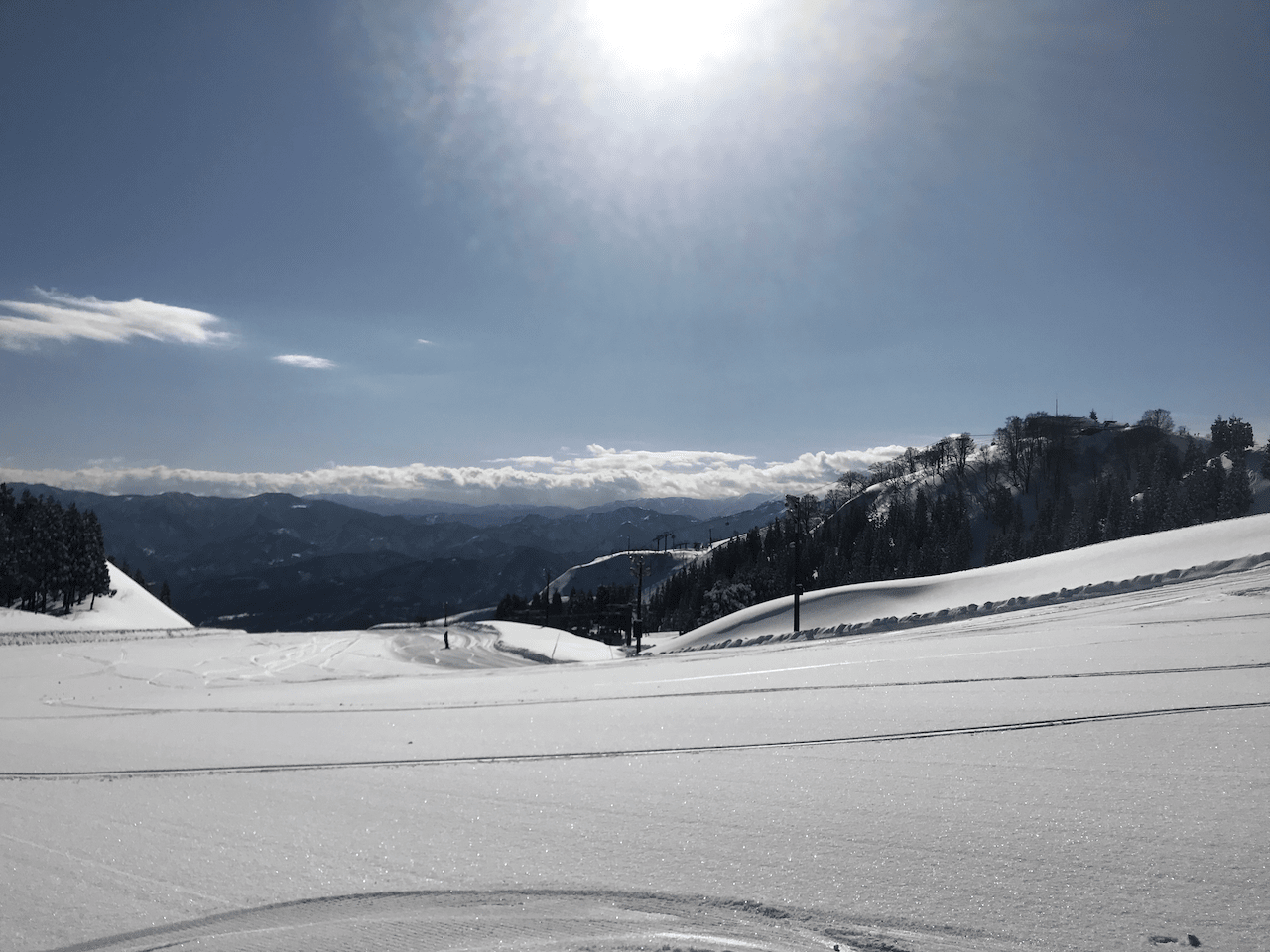 We often were lucky as there weren't many other people at the resort!
We visited two different areas, Hakusan Seymour Ski Area and IOX Arosa Ski Area in Toyama. Both areas have day tickets for around 4000 Yen and you can easily rent ski gear in several rental shops. The ski we rented were always in a great condition and easy to use. The rental process is super simple and fast, we never had any problems.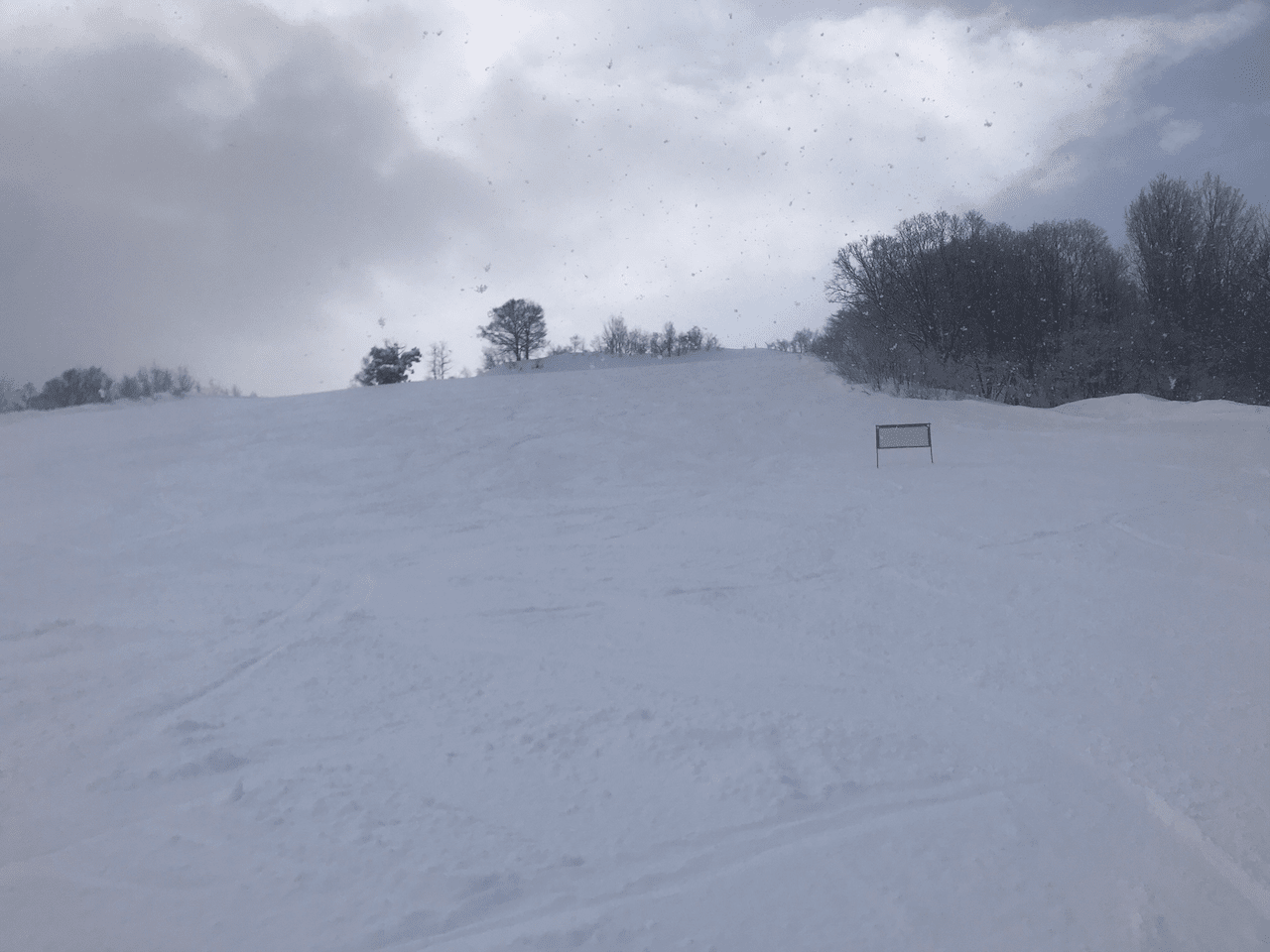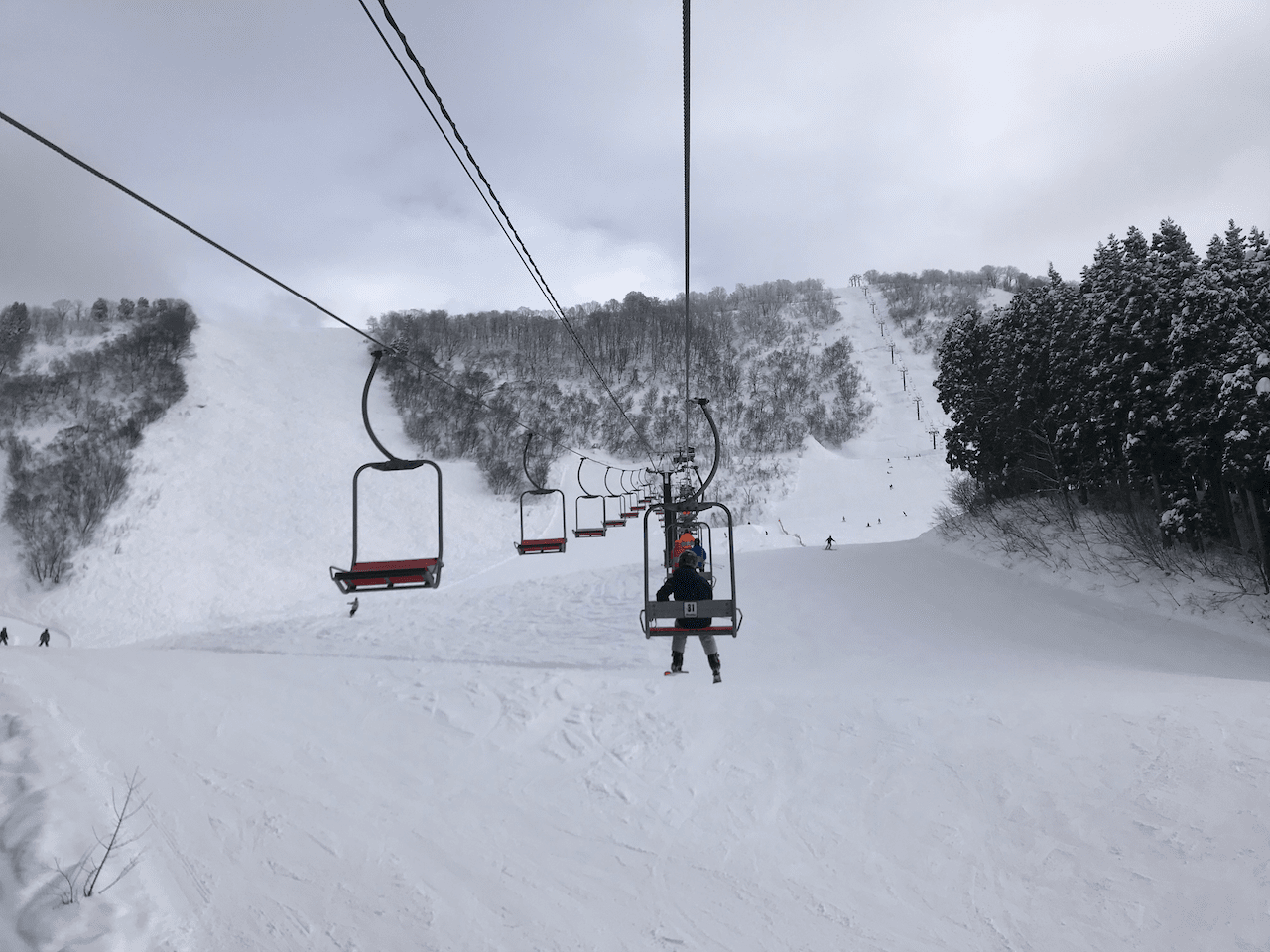 Fun fact: the chair lift at Seymour don't have any security bar!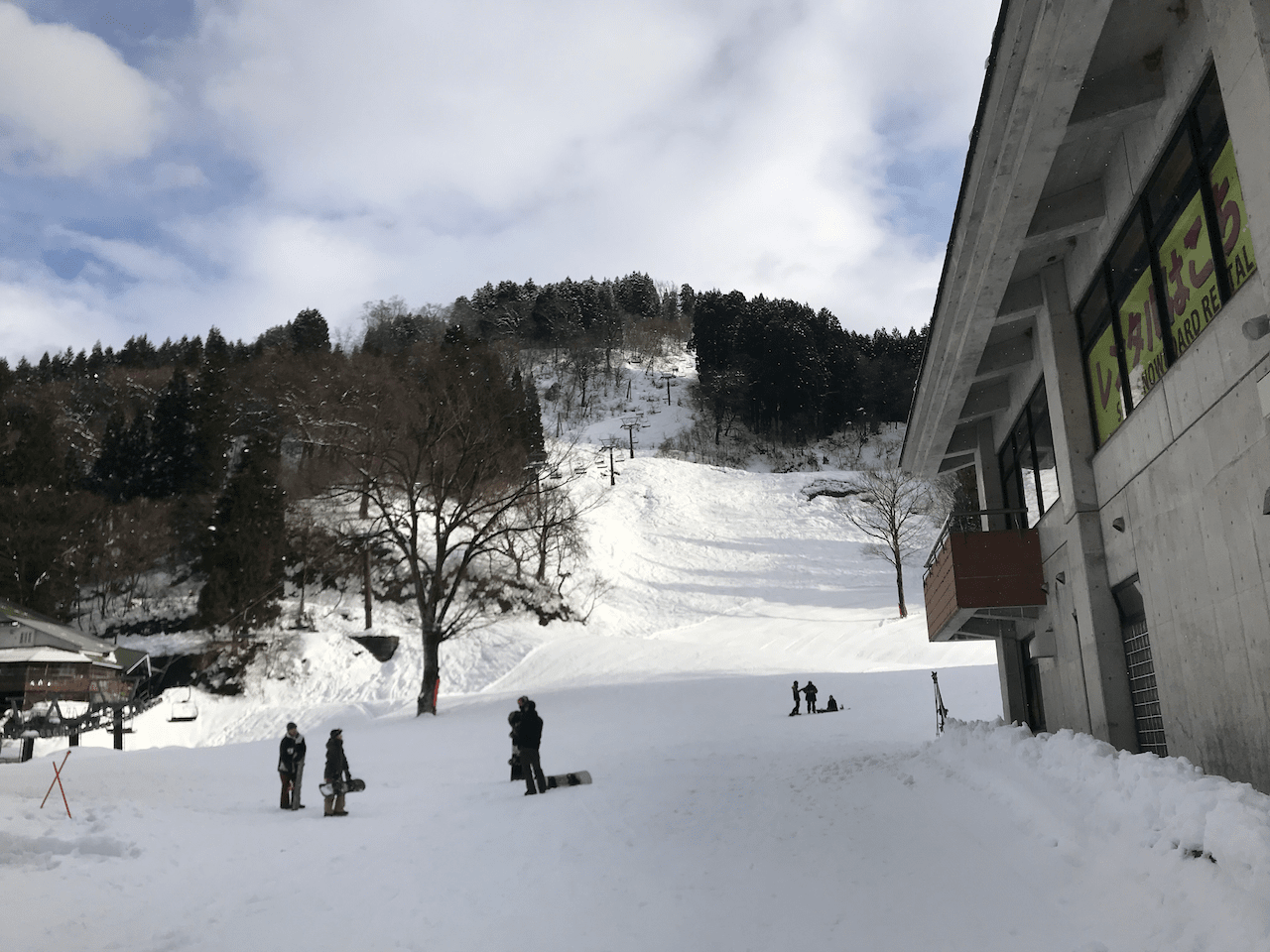 The base station of Seymour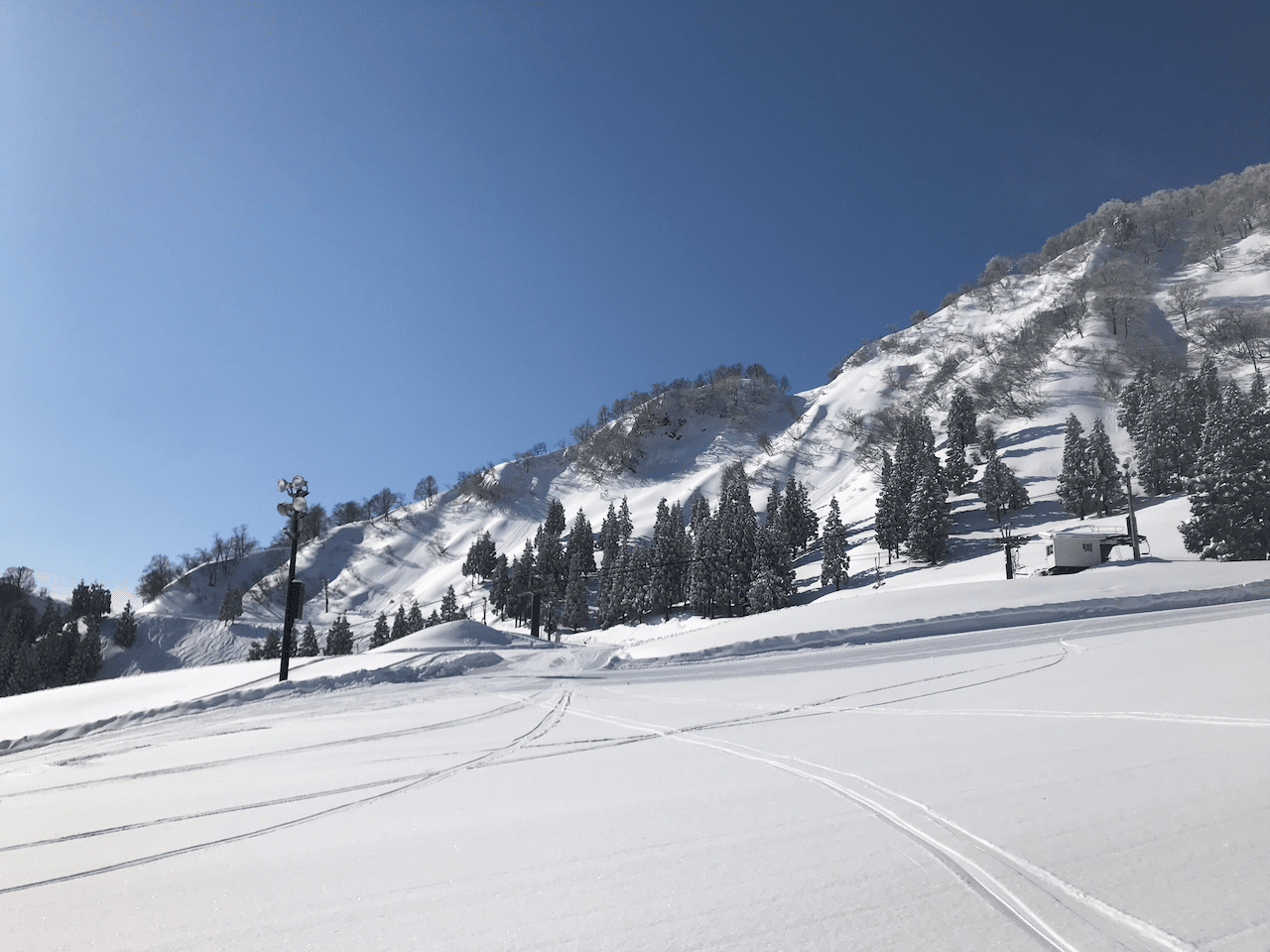 We were one of the first people on that day who went on that slope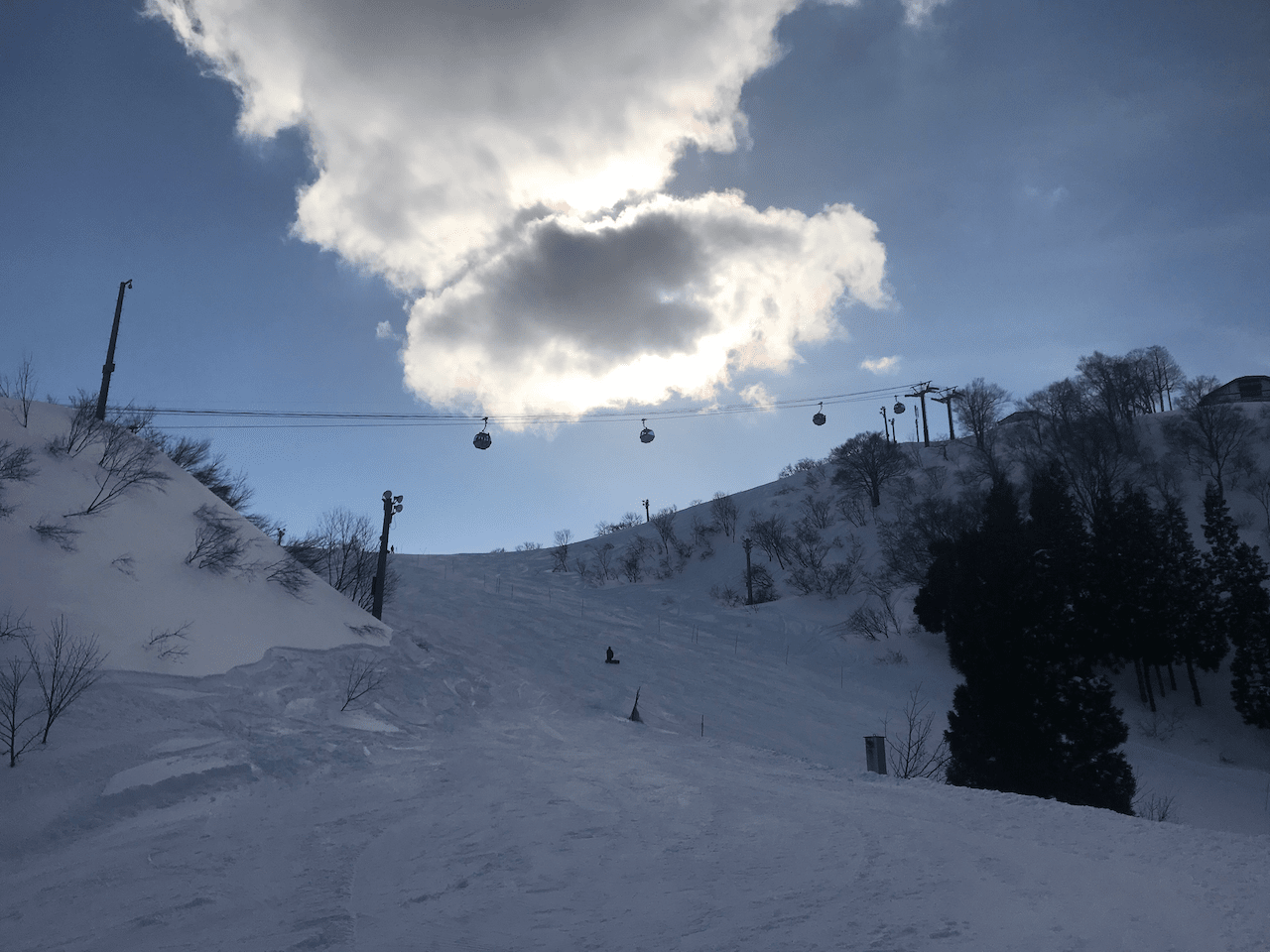 Both areas are suited for beginner and intermediate level. We were always super lucky with the weather, most of the time it was sunny and not too cold.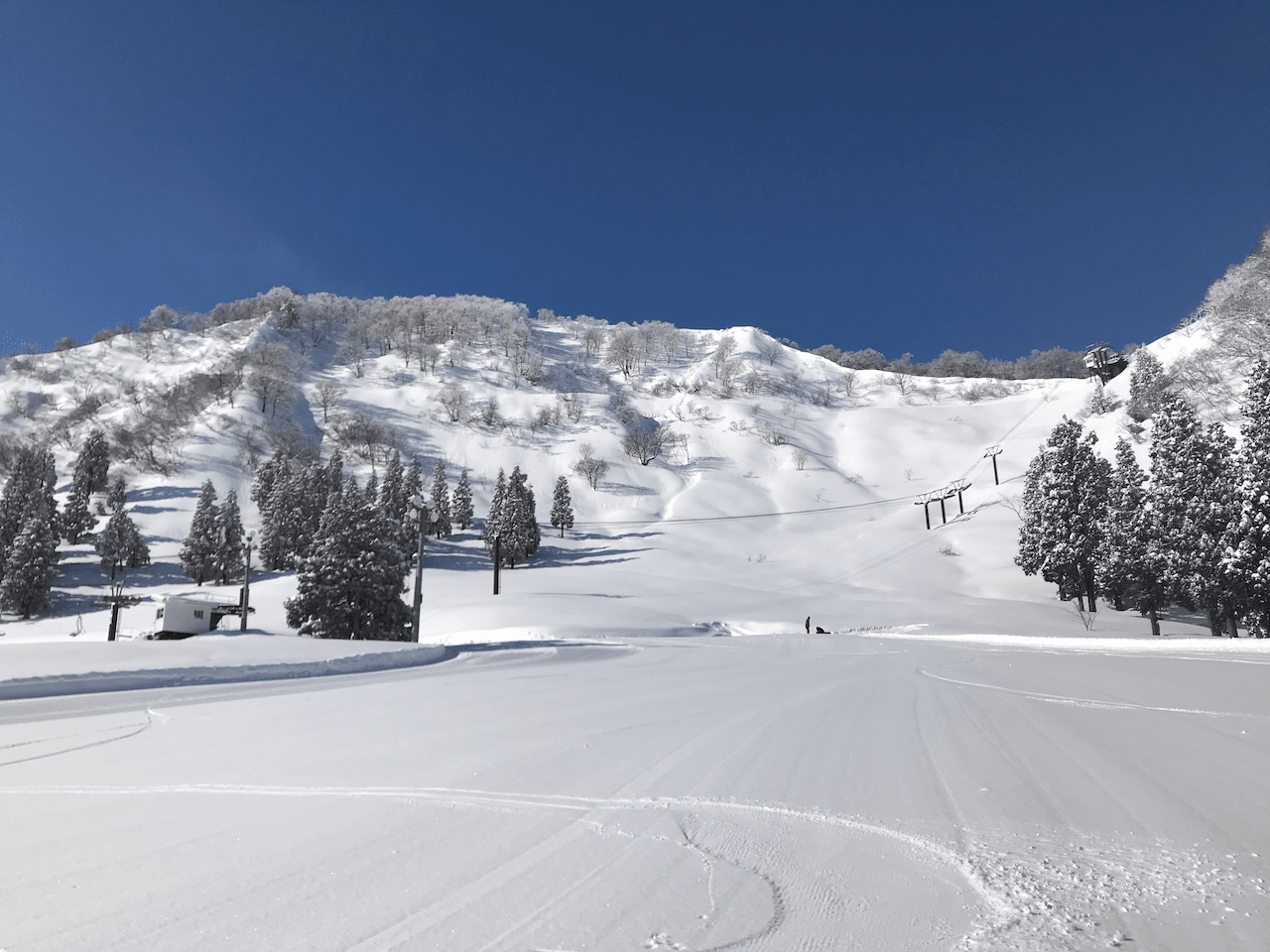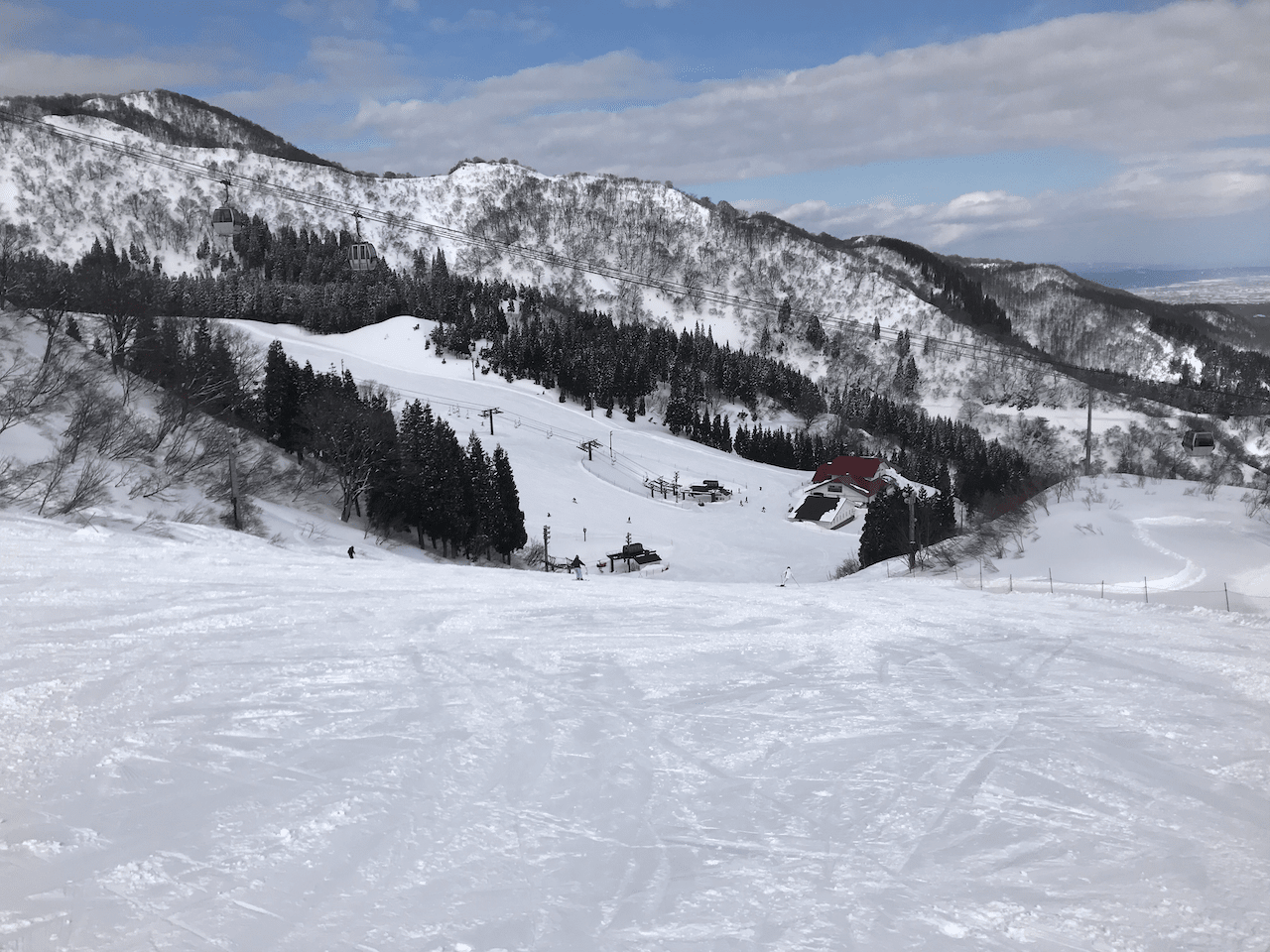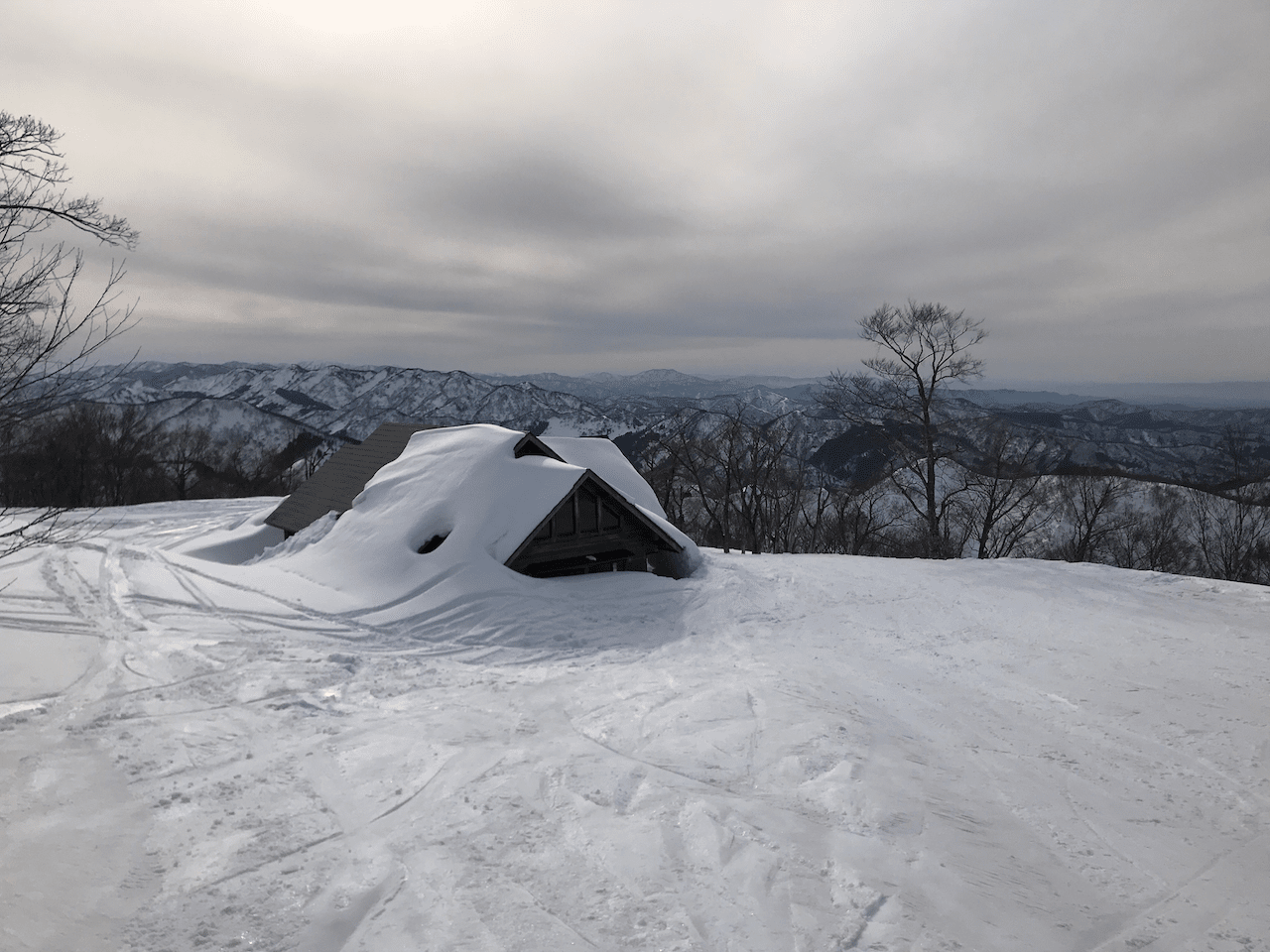 This little hut looked really cool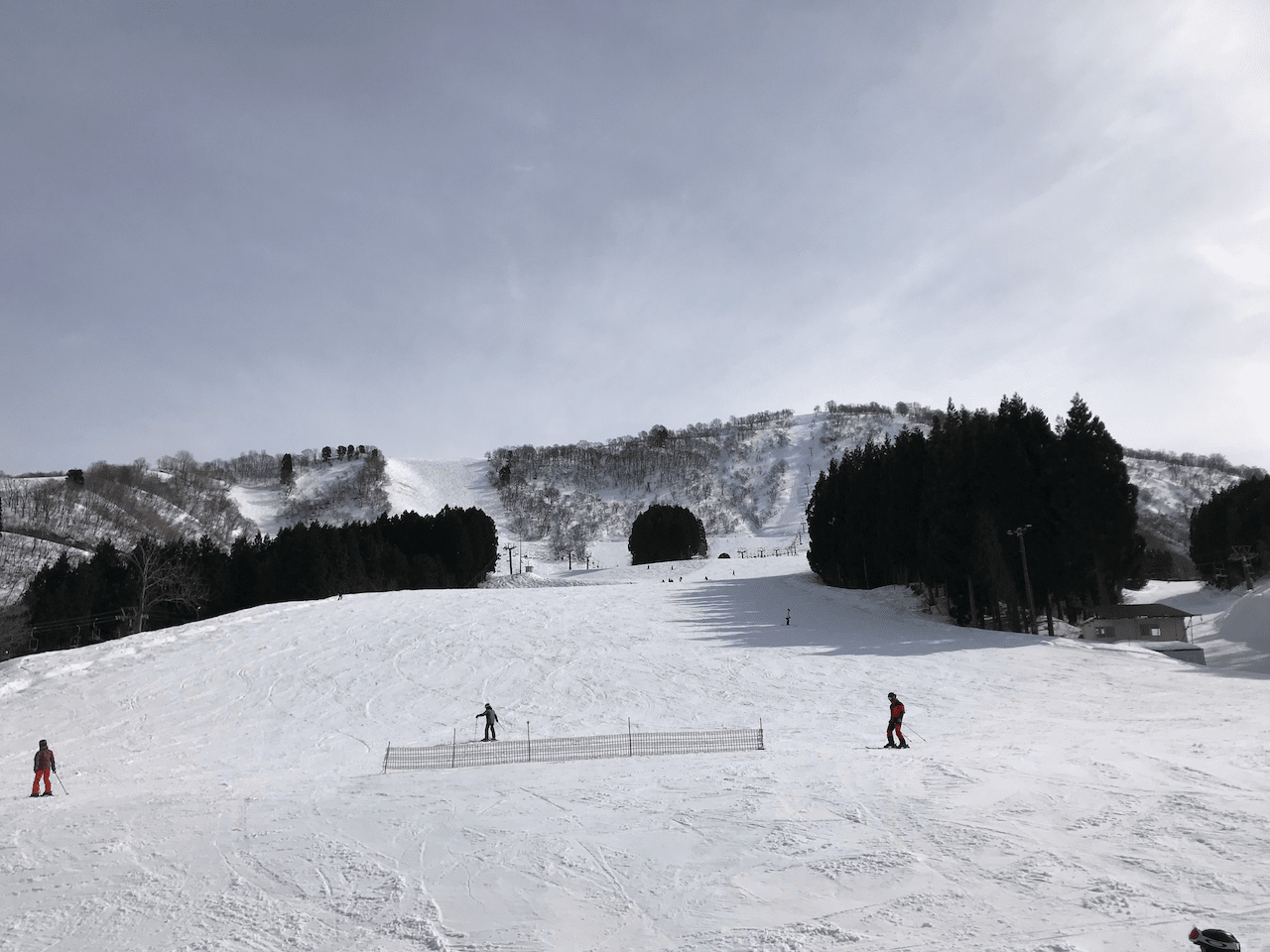 However, keep in mind that the snow can become difficult really fast when it's too warm. You also can't expect powder snow quality, as the typical Hokuriku snow is too wet and heavy for that quality level. If you are looking for that kind of snow, you have to visit ski areas in Nagano or Niigata prefecture as they get the really good powder snow.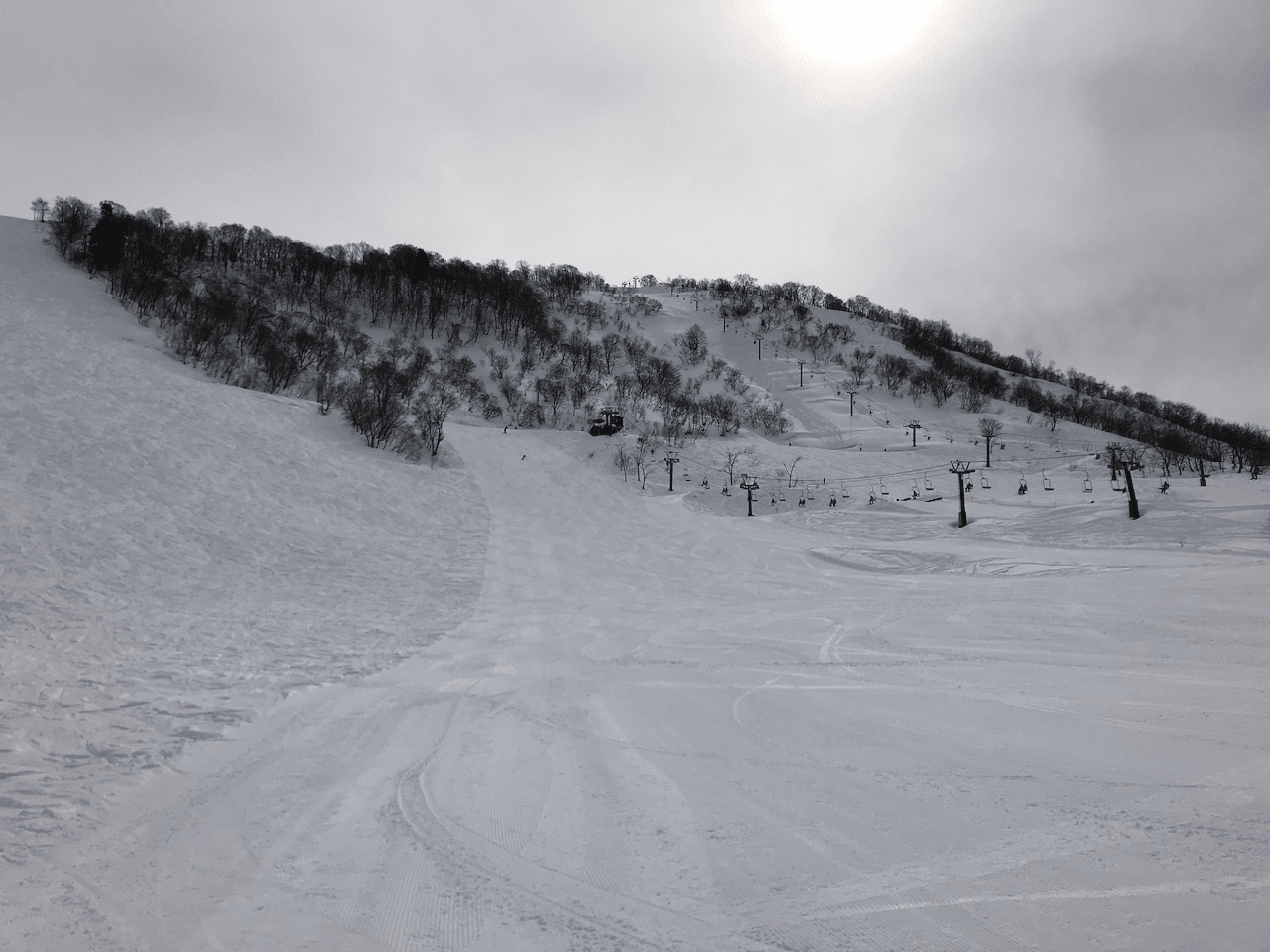 Access to the ski areas is also possible by bus during the high season. It's best to check the websites of the ski resorts for more information.
Snowshoe hiking in Hakusan National Park
Maybe you remember that we tried to do a snowshoe tour last year but couldn't because of the lack of snow? Refresh your memory here if you don't. This year, the snow was no problem, so we could finally experience this traditional winter experience.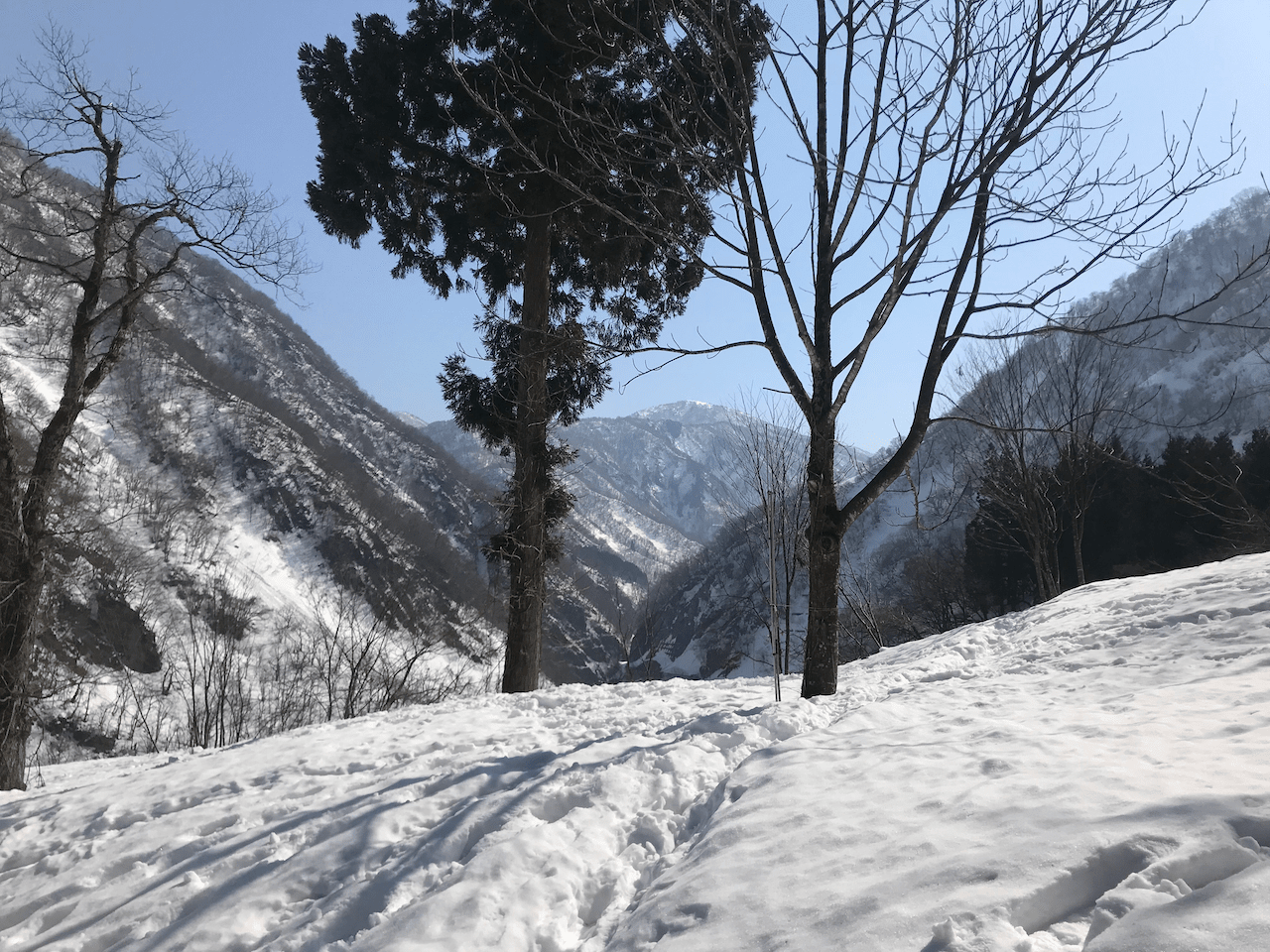 A lot of snow was waiting for us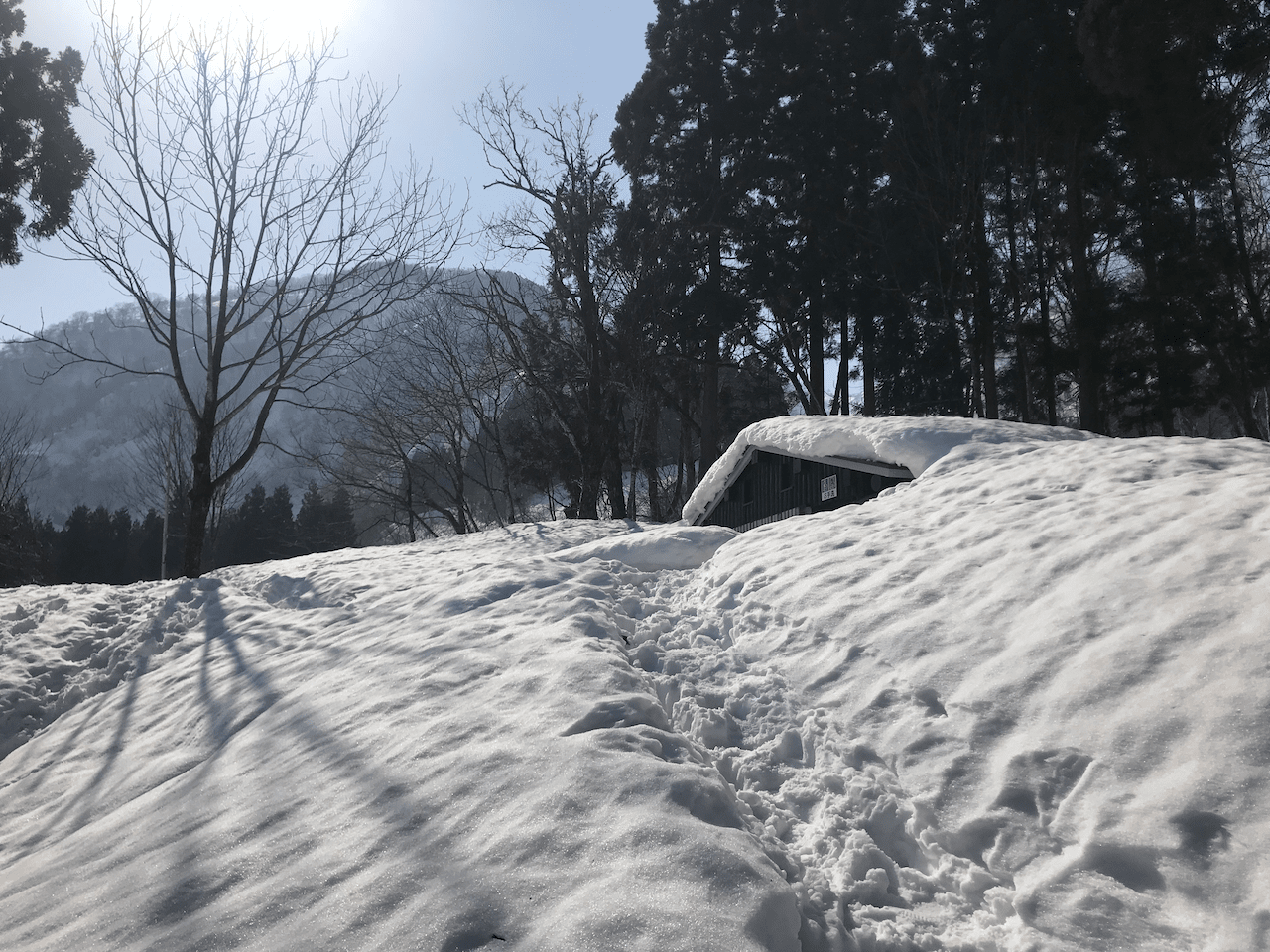 If you compare it to my post from last time we went there, you'll see the difference!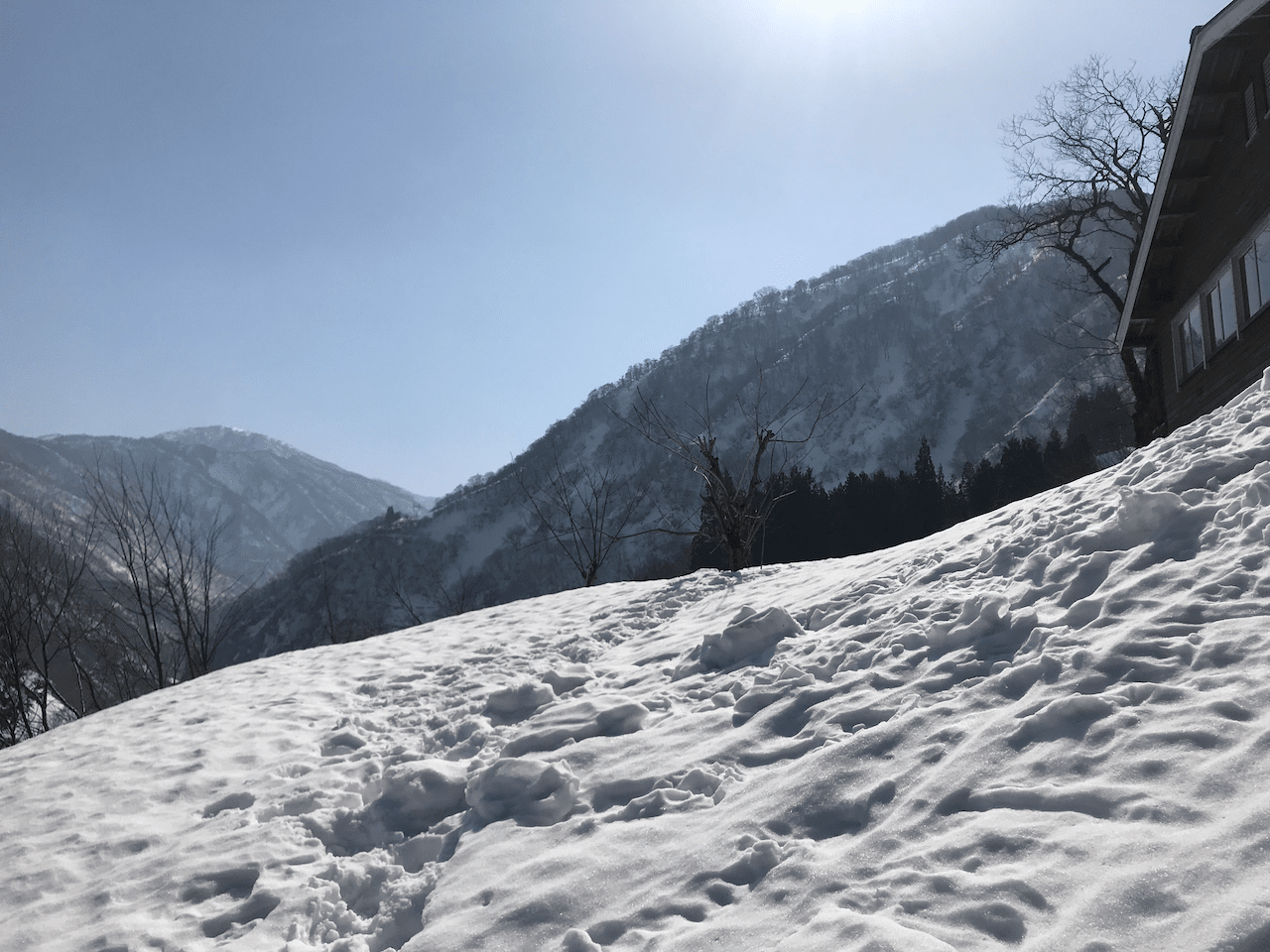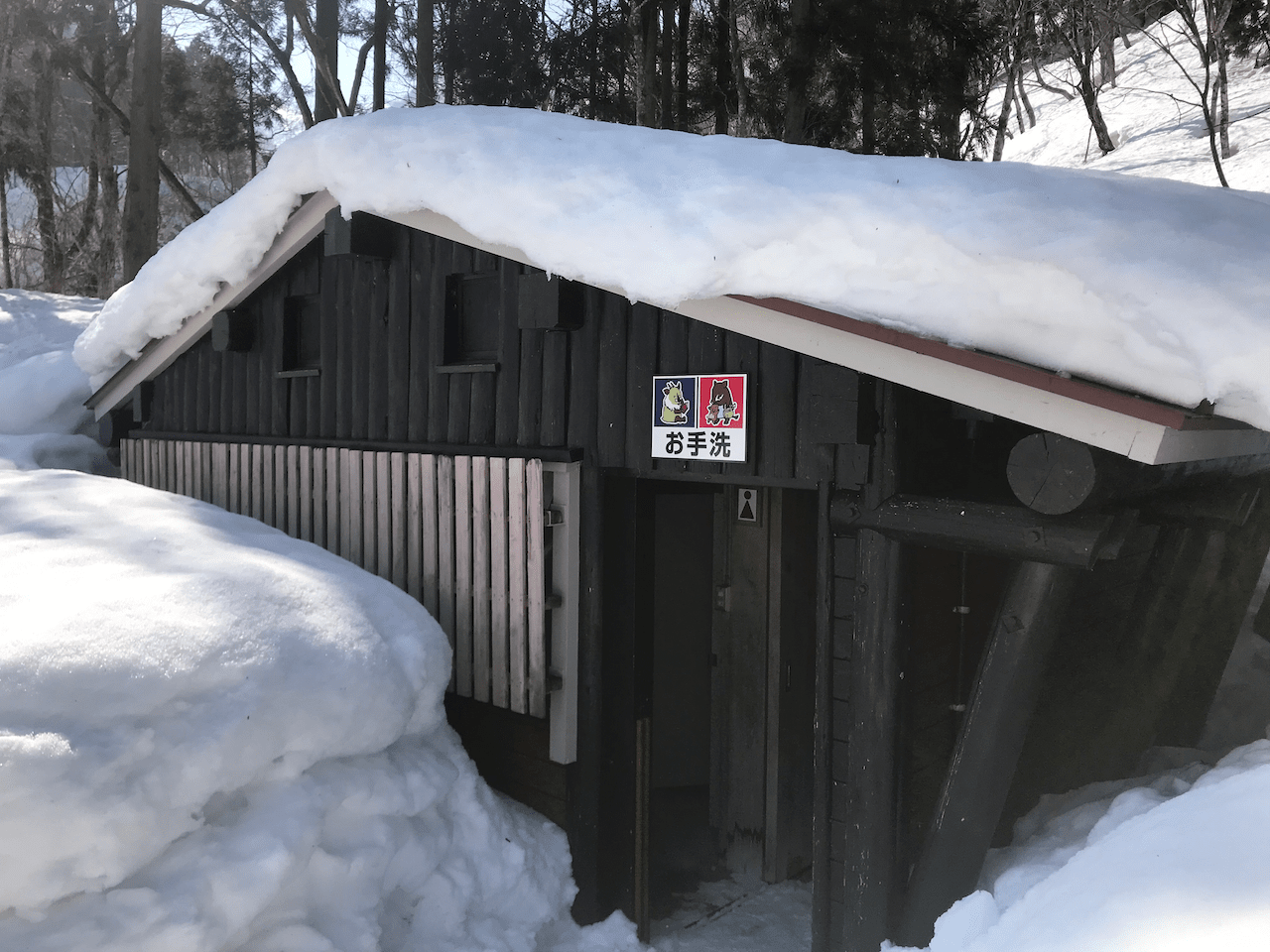 So much snow
We started our tour at the Bunao Mountain Observation Building in Shiramine area, close to the small ski area called Ichiniro. The drive took us about an hour from our home. While there was no snow in Kanazawa anymore, due to the warm temperatures of the past days, the snow was still very high in the area around Ichirino.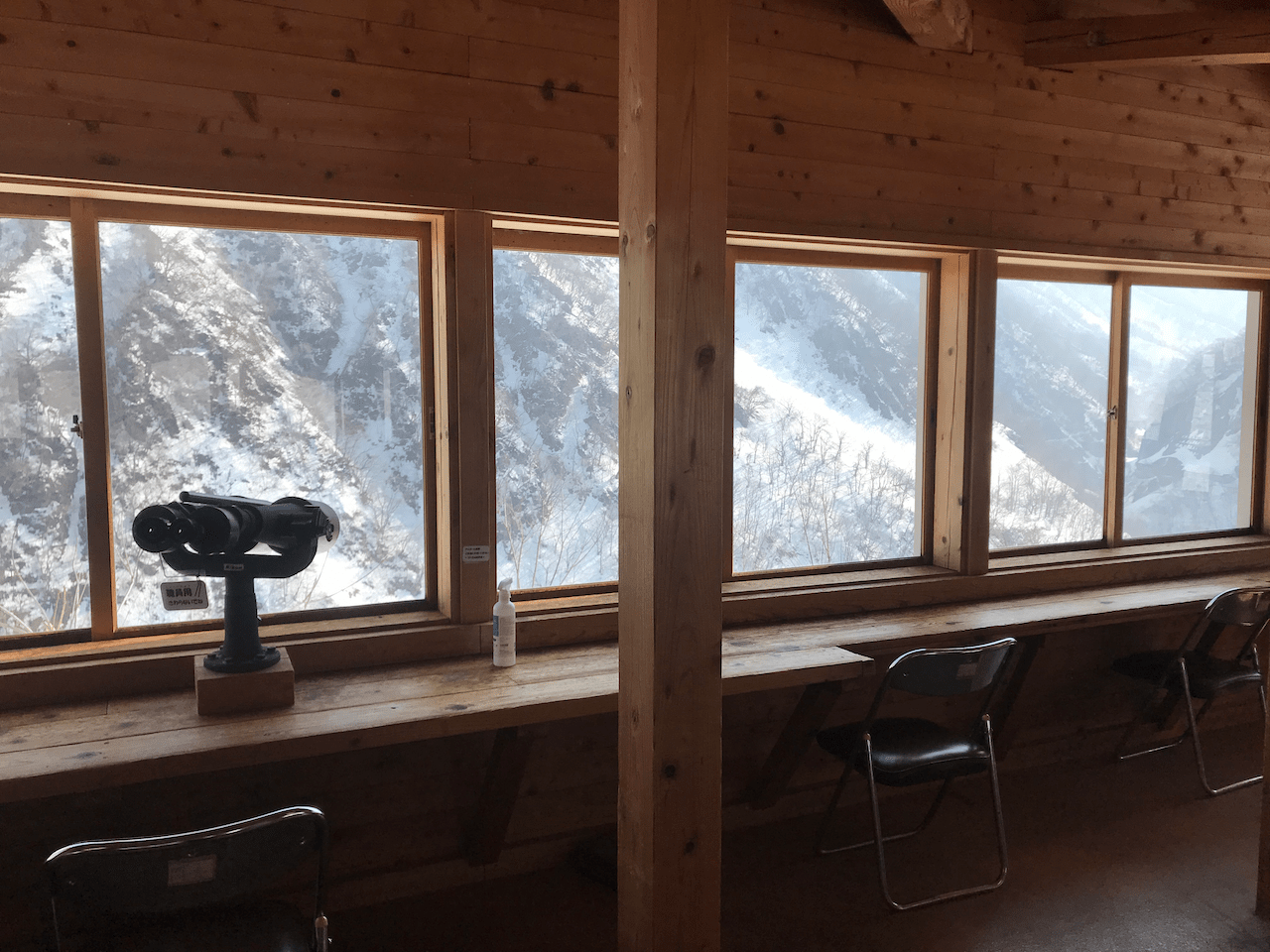 You can observe many animals with various binoculars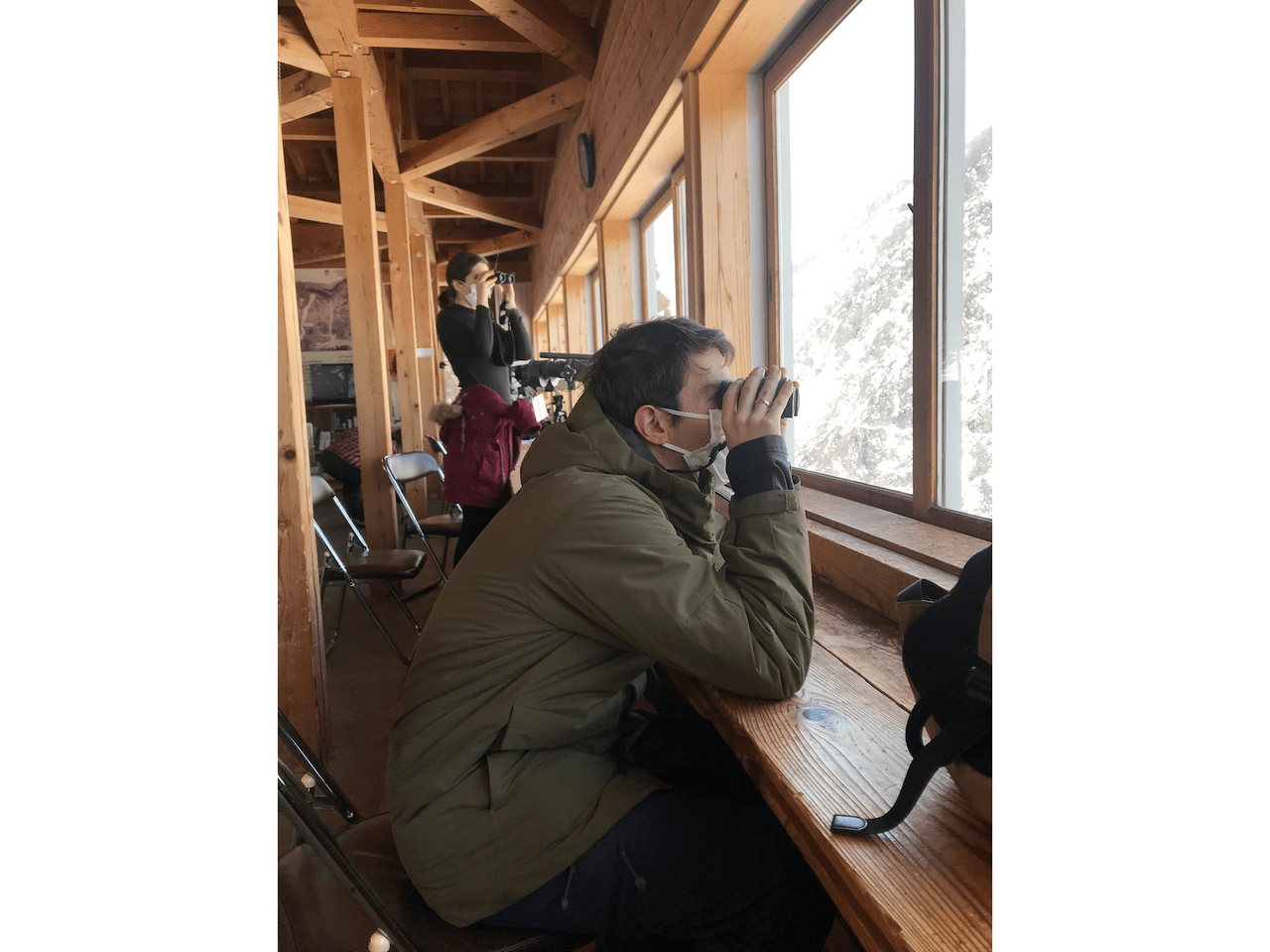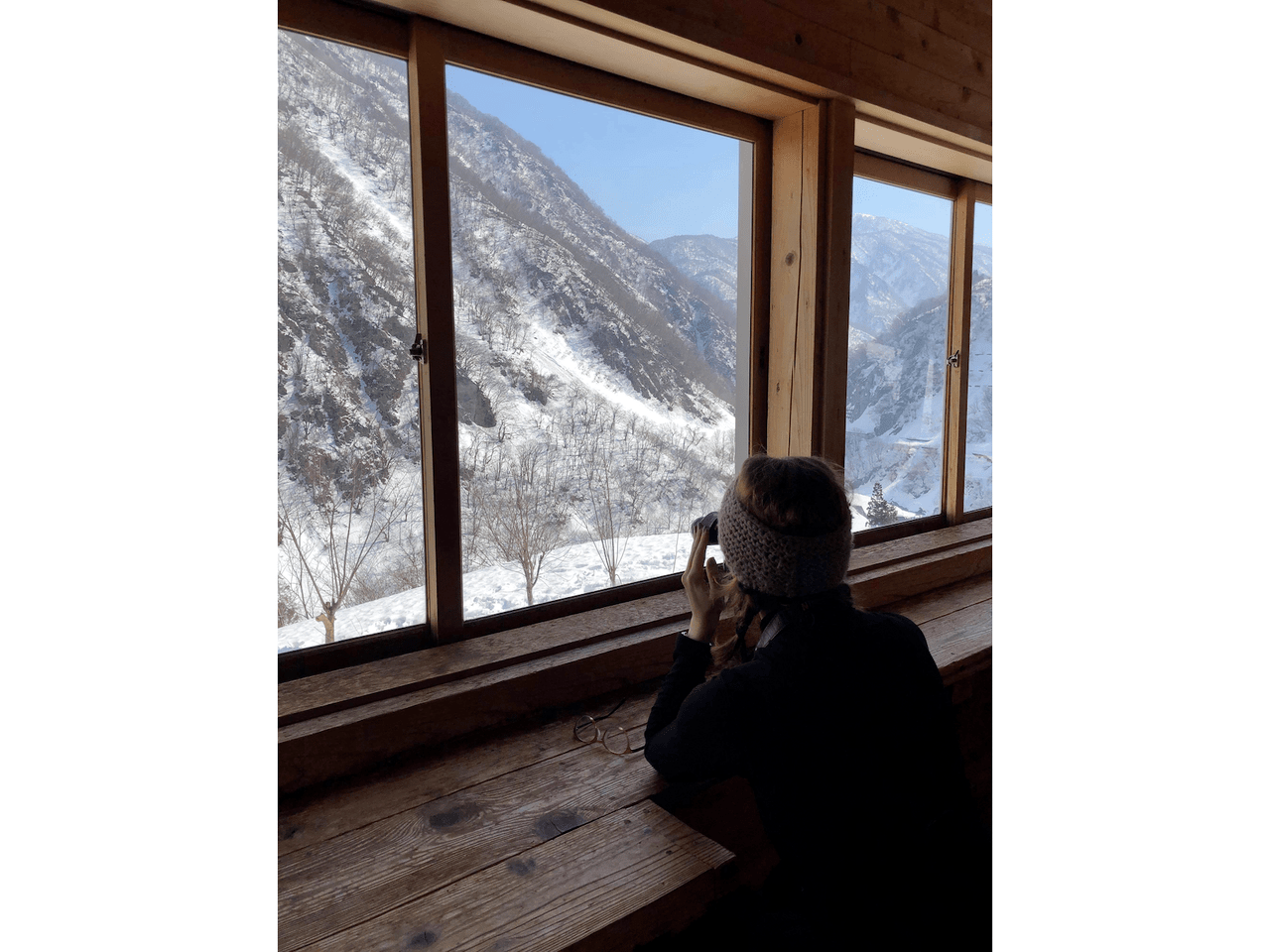 I was watching snow monkeys
However, the temperatures were quite warm and the snow was starting to melt.
Japanese traditional snowshoes are called Kanjiki and are made of special ropes and branches.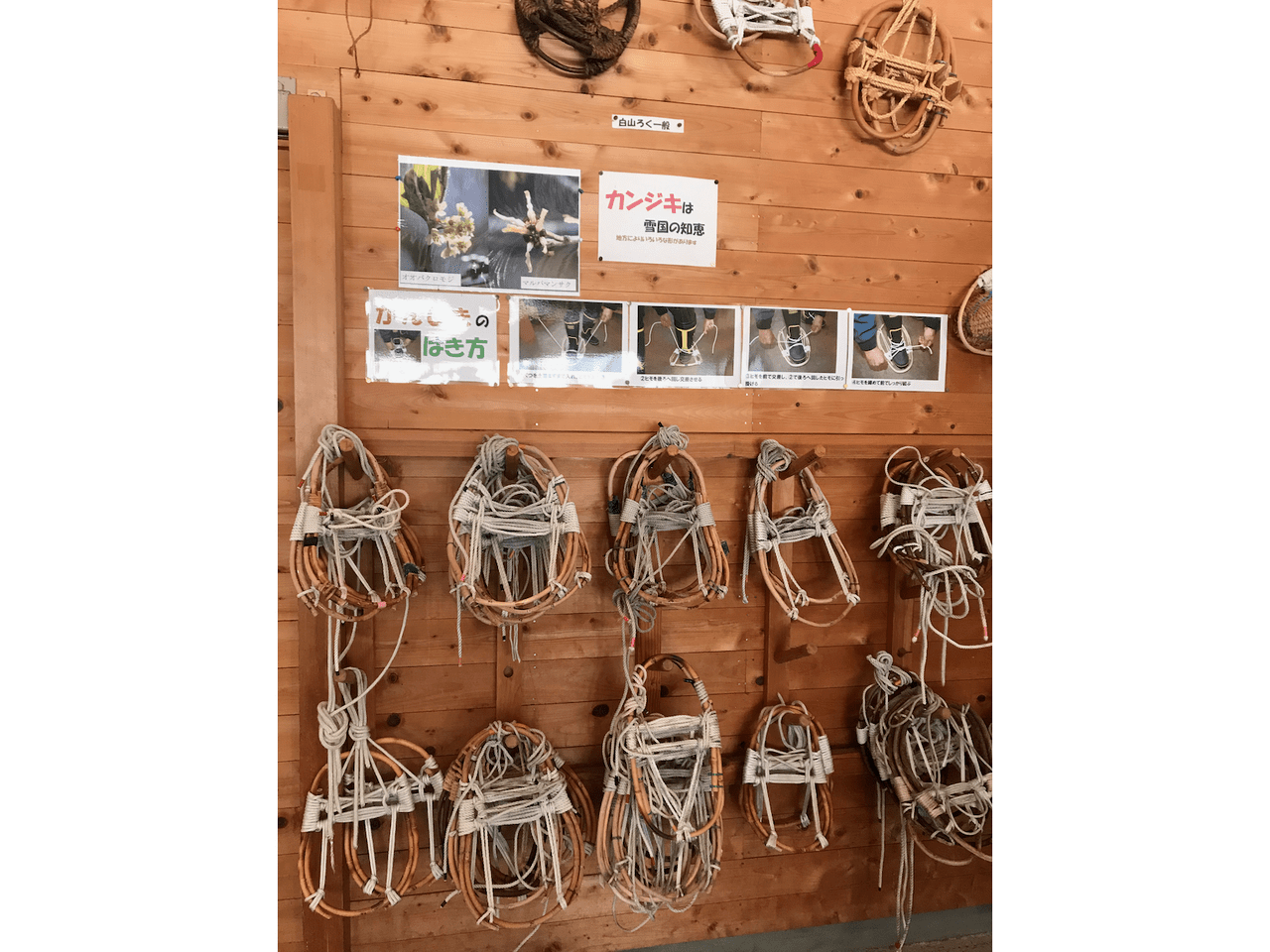 Kanjiki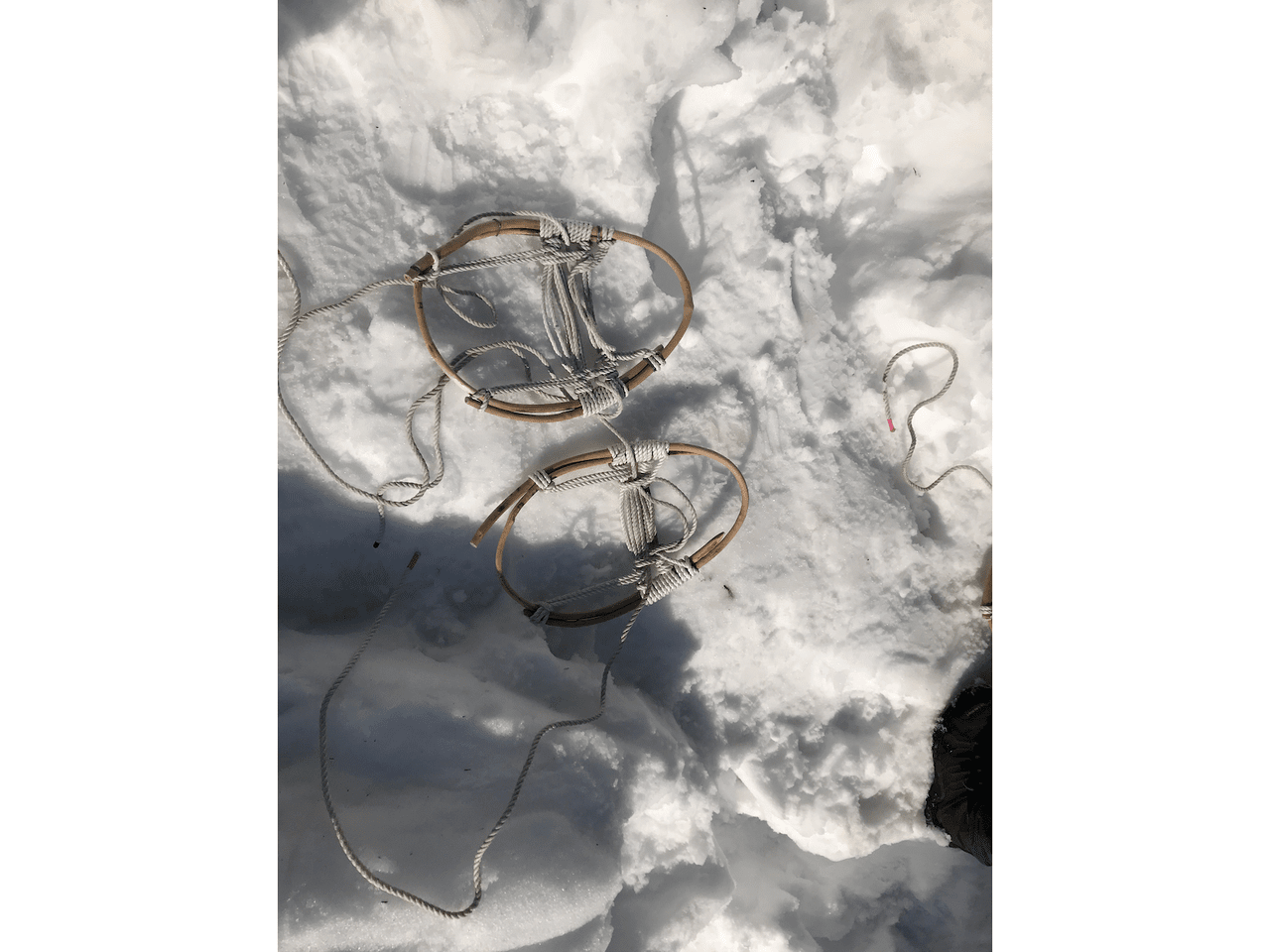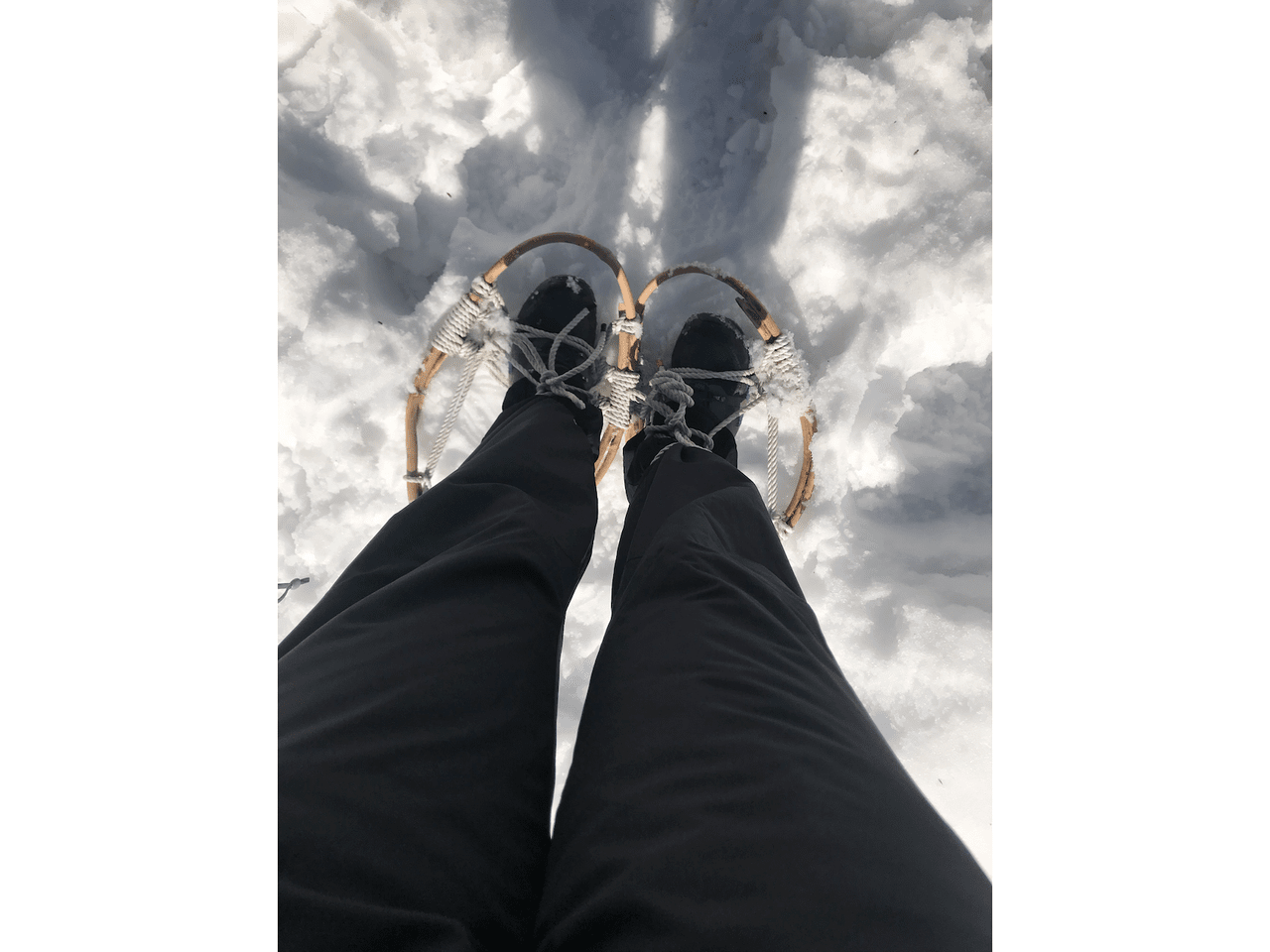 That's how they look when properly worn
The Kanjiki are worn under your regular shoes and help you walking on snowy and unstable ground. Your weight is distributed evenly so that you don't get lost in the snow or slip off the uneven ground.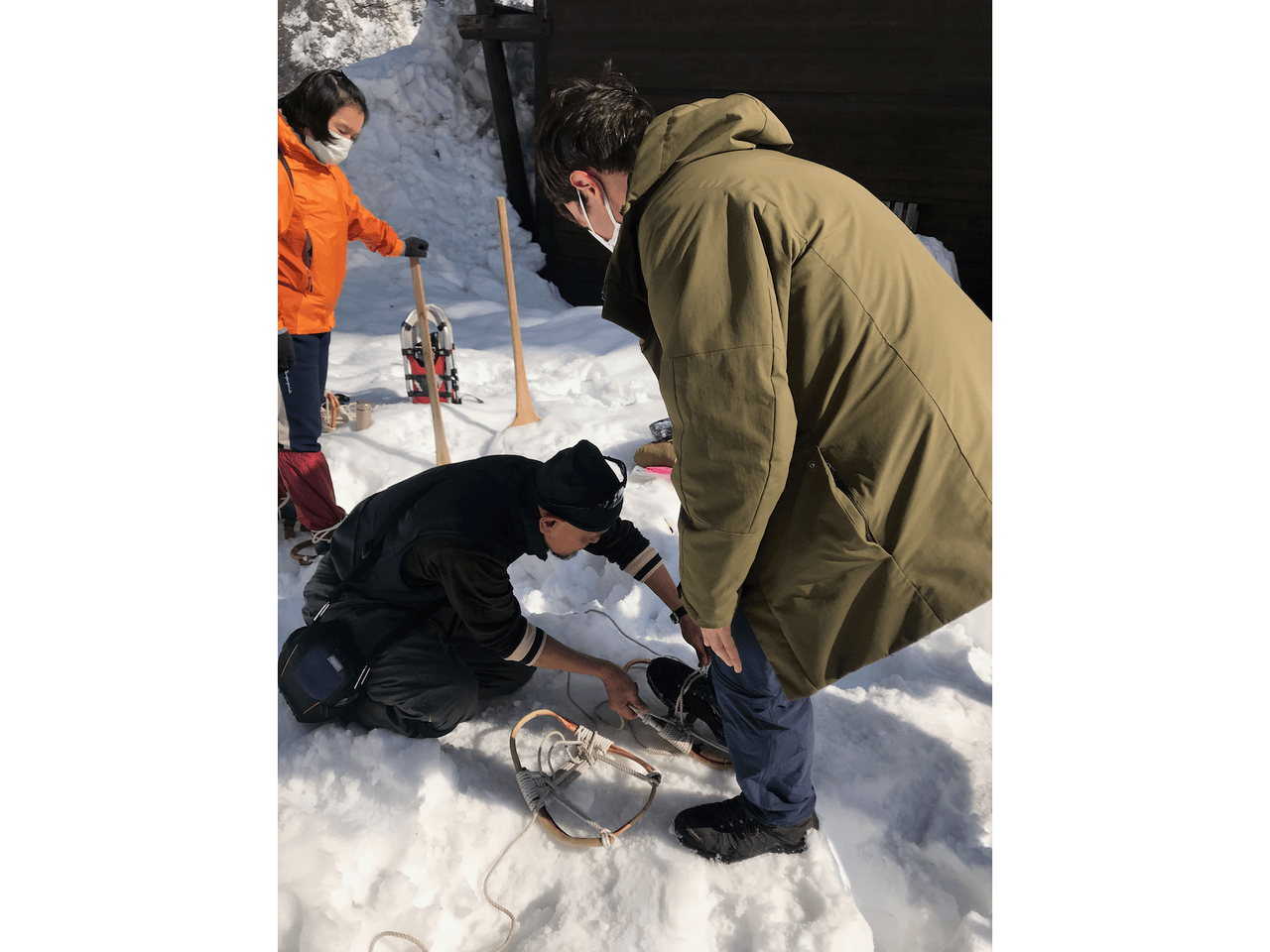 It's not easy to do it!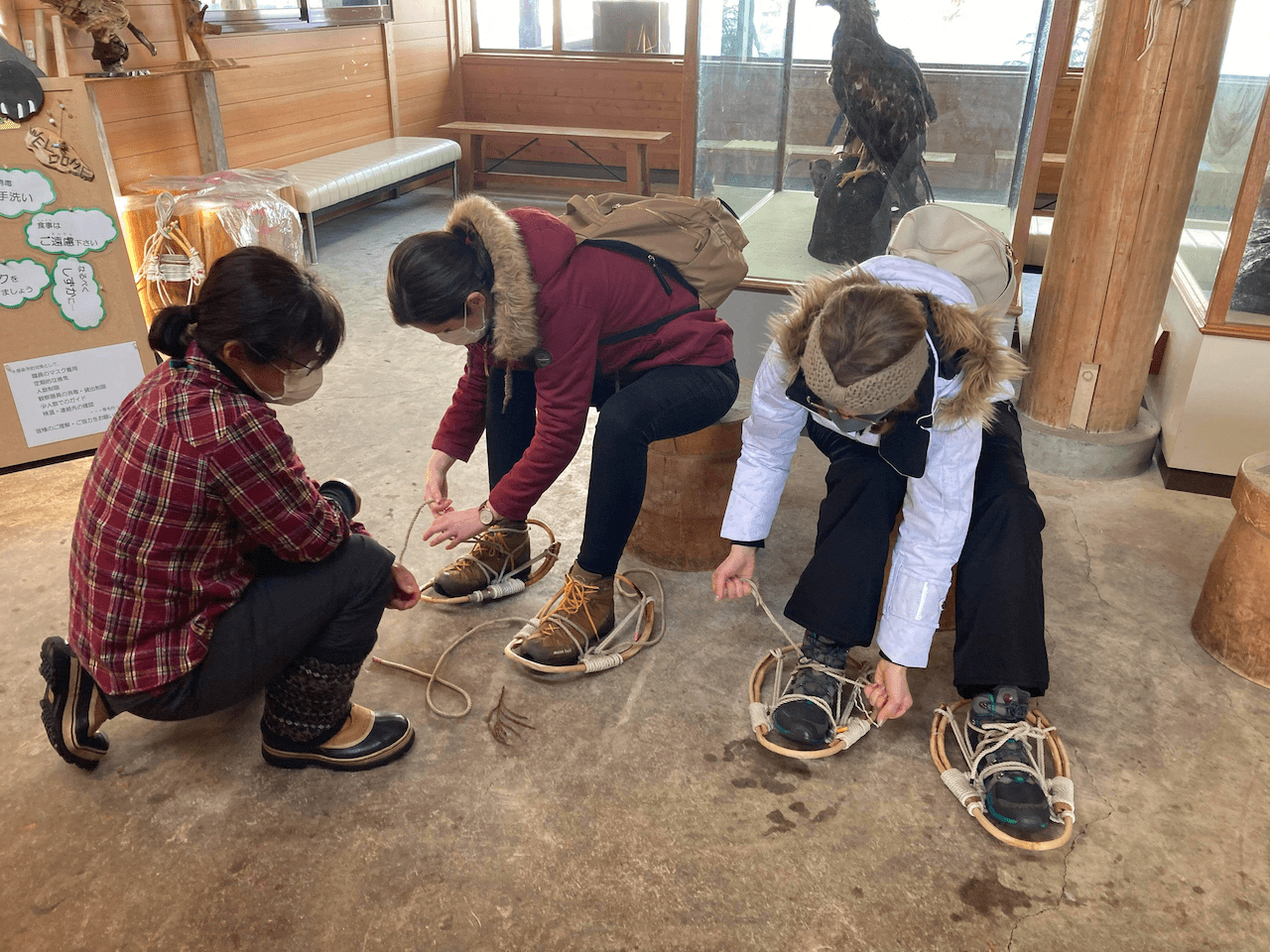 But we got perfect instructions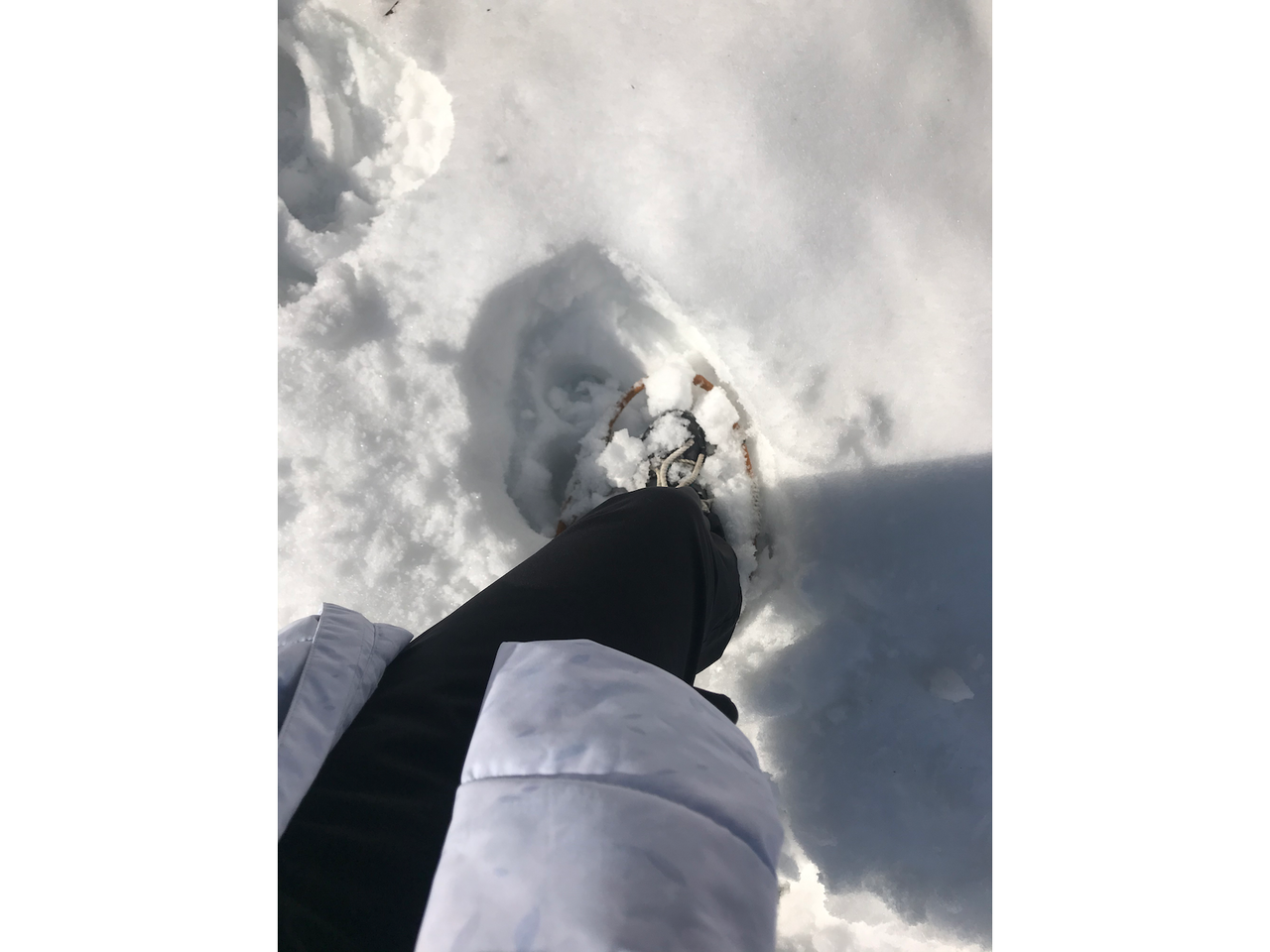 We received a short tutorial on how to put them on (a complex way to tie the rope so it is fixed to your leg and foot and won't slip) and then we could try for ourselves.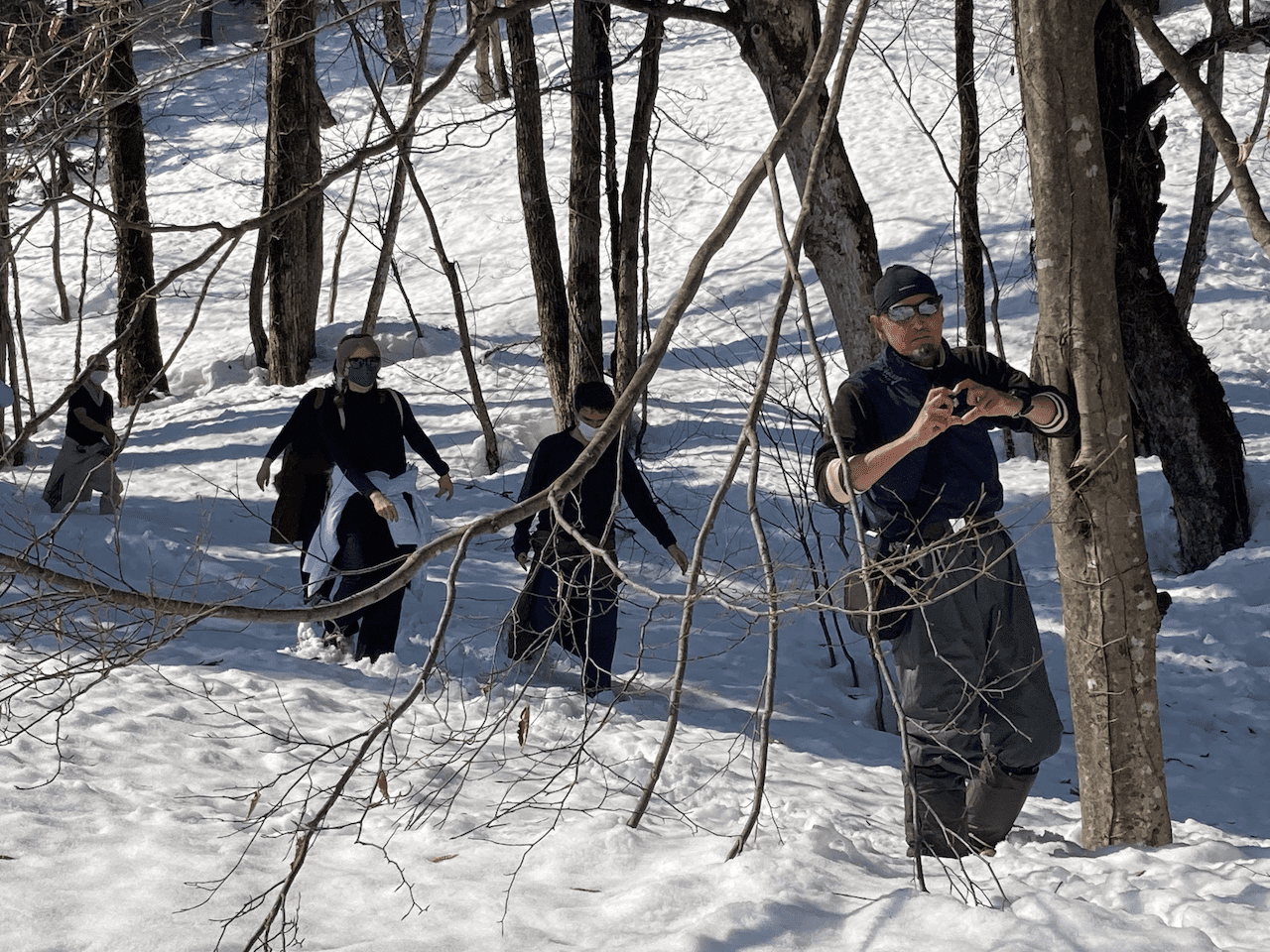 Shou-kun really enjoyed the day ;)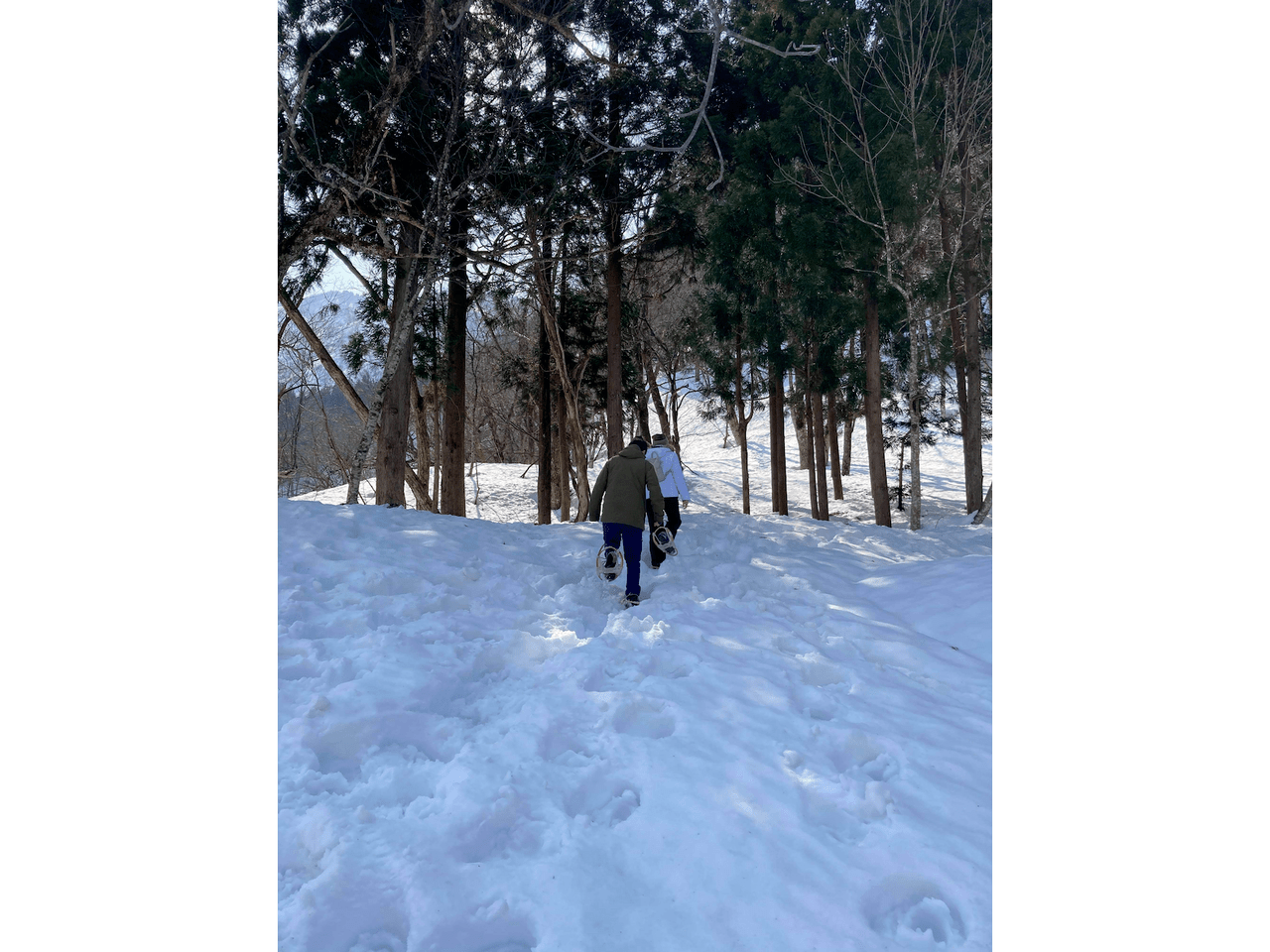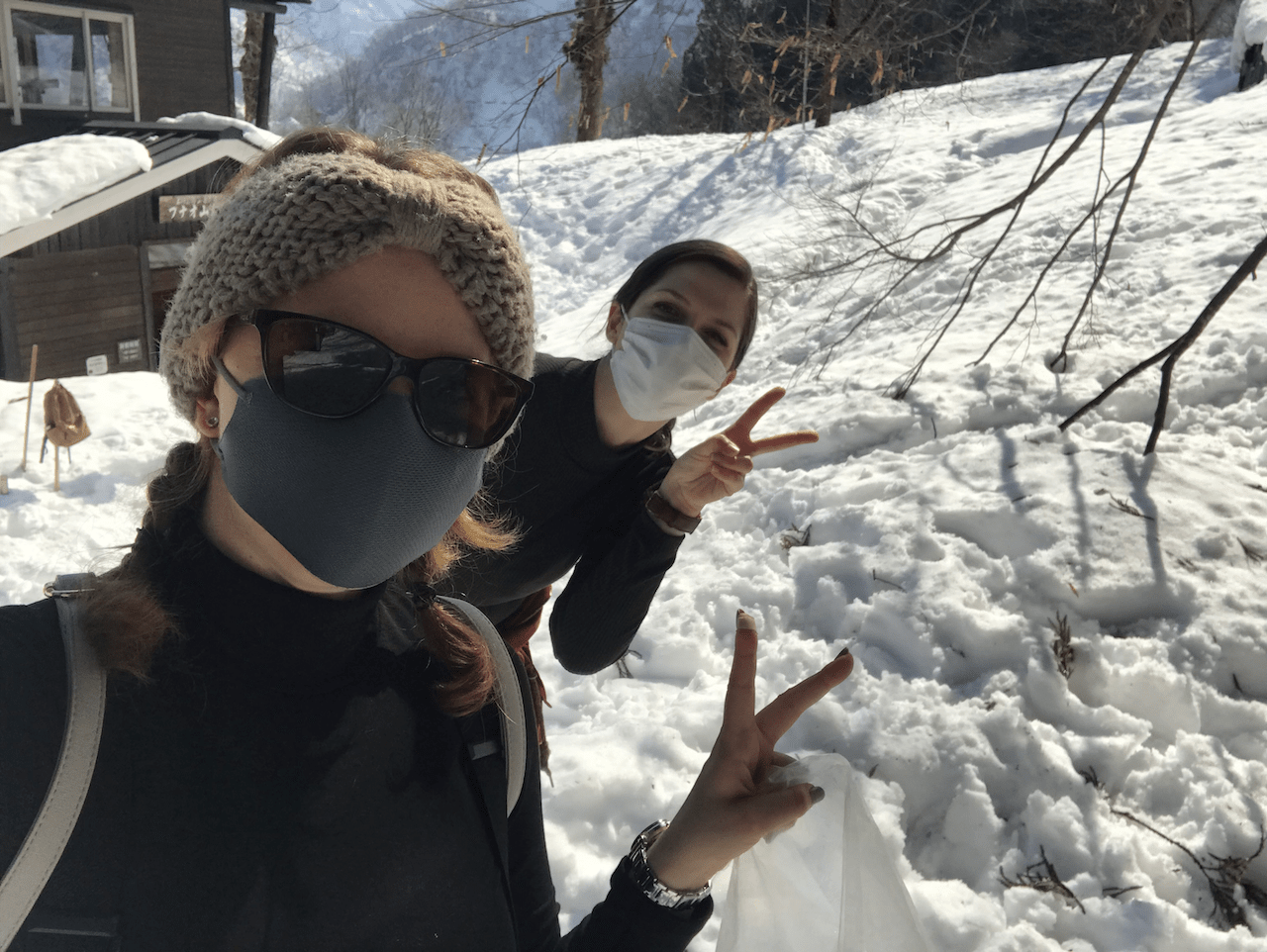 Janka and I are having fun
As the day was very warm and the snow was melting rapidly, the snow condition was not that stable. Therefore, every step was a small fight because we sank some centimeters into the snow. But it was still super fun and interesting to move around like this.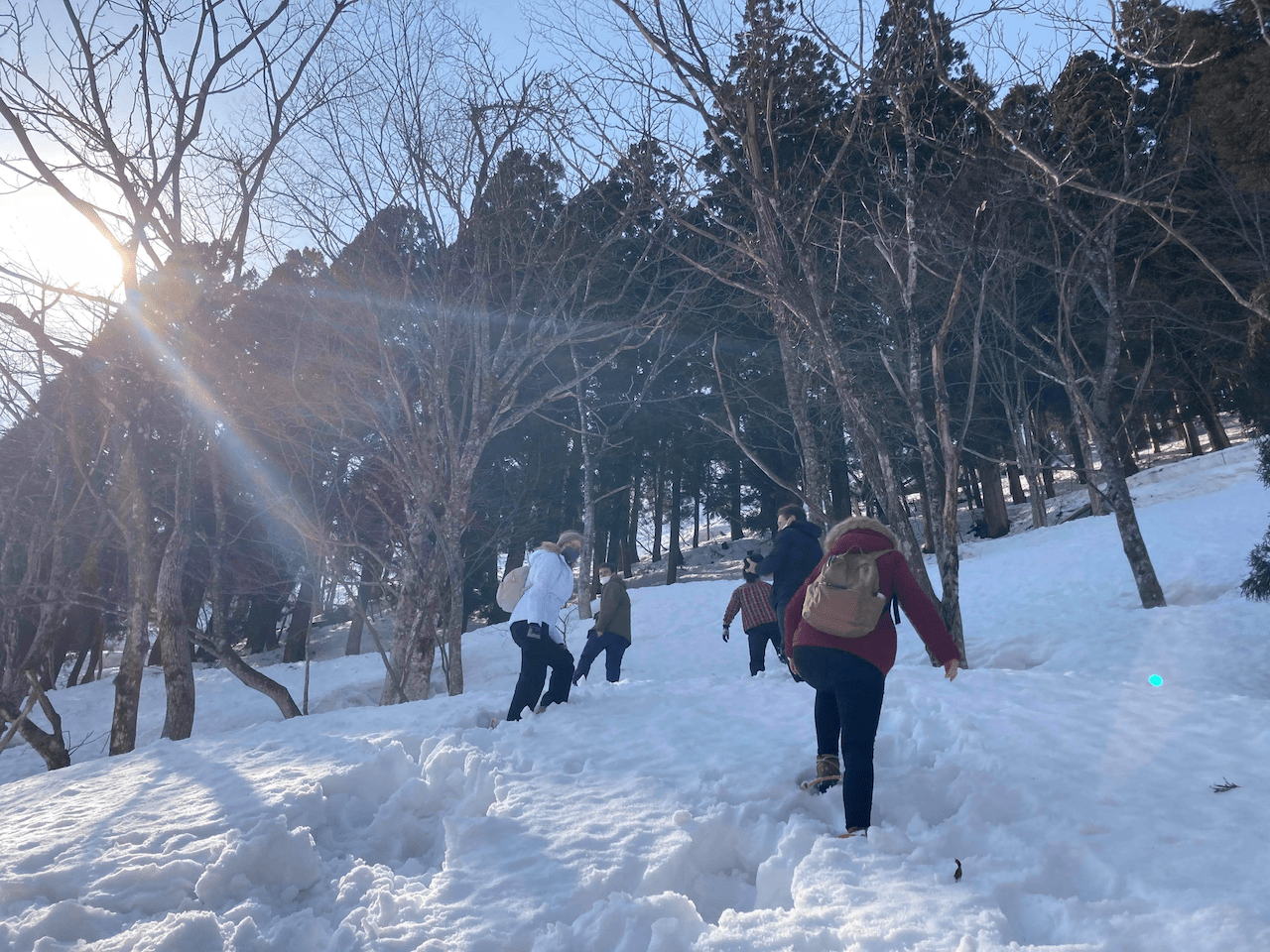 Climbing uphill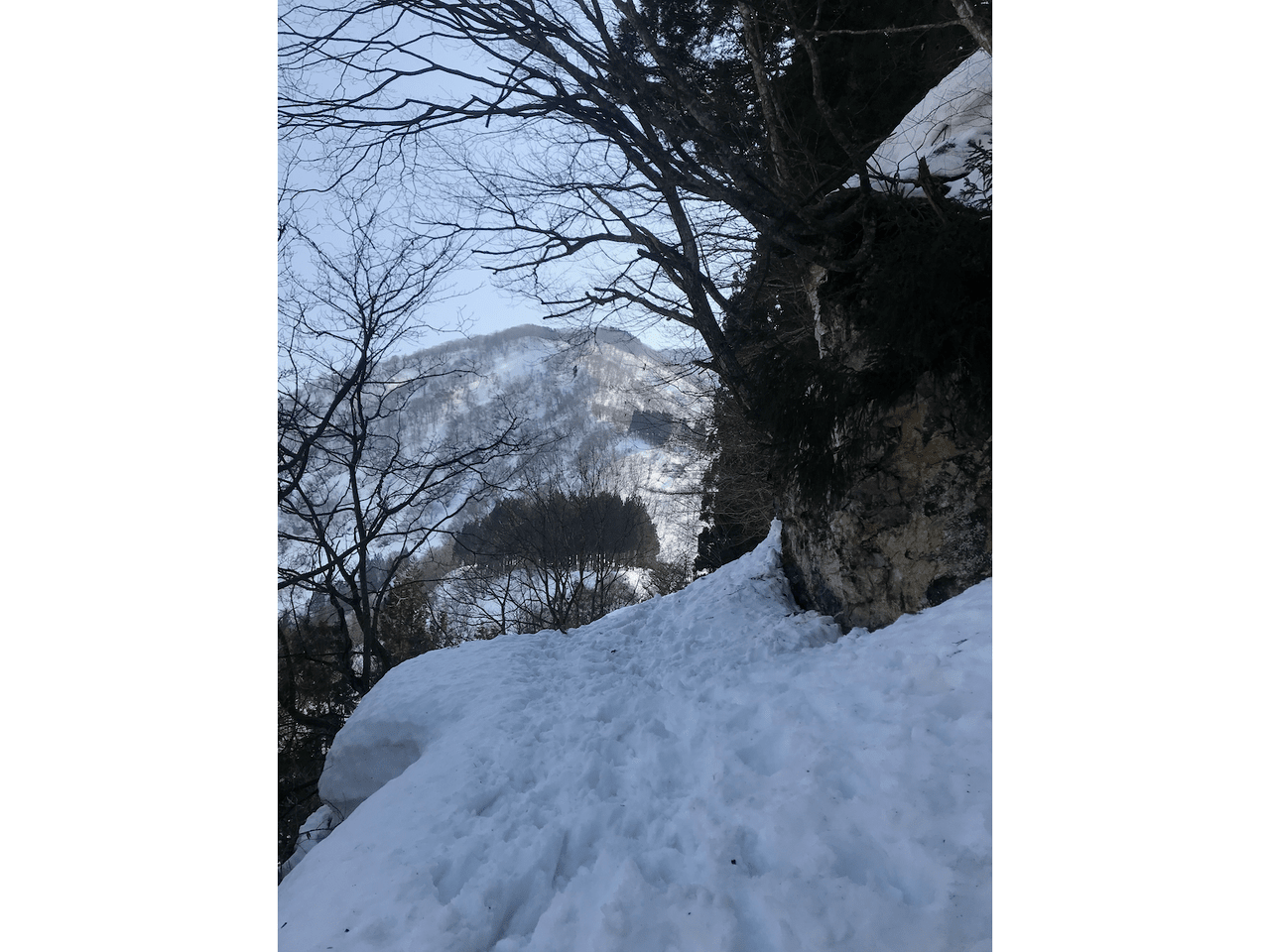 Beautiful hidden path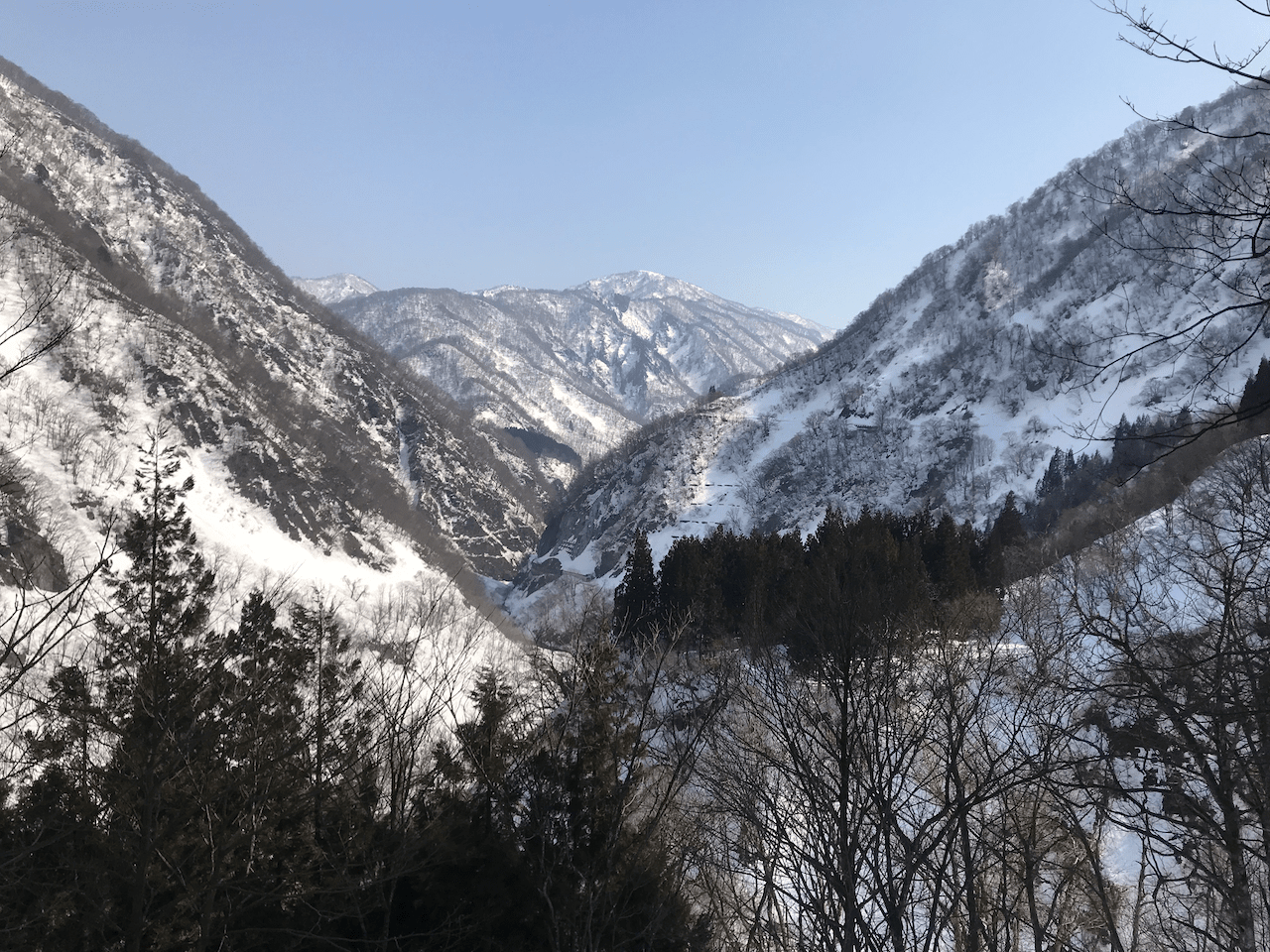 Amazing view
Sho-kun showed as many traces of wild animals which are still very active, although it's winter and he guided us uphill upon a very steep slope (very challenging climb!) to reach a great viewpoint.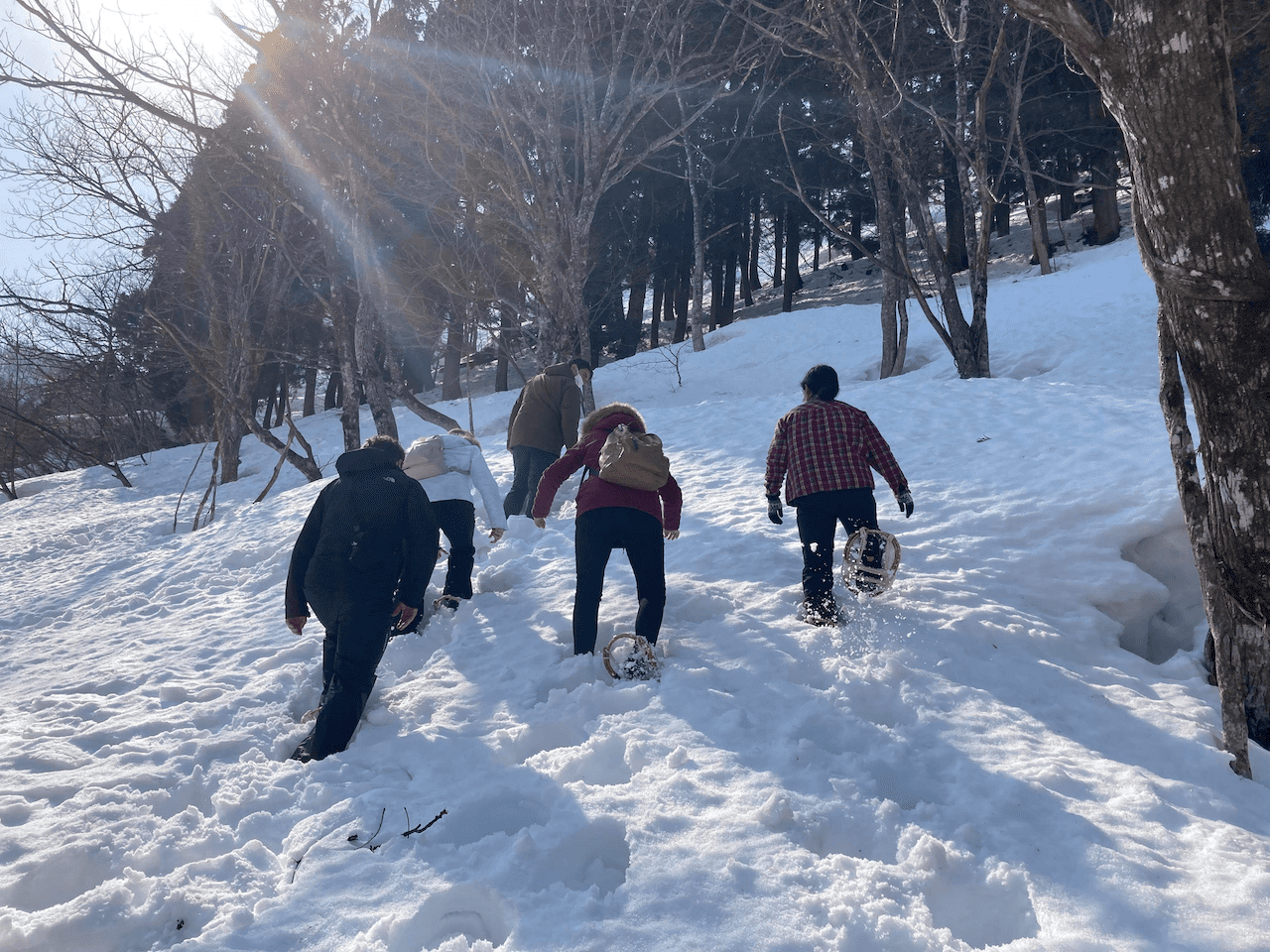 It got steeper and stepper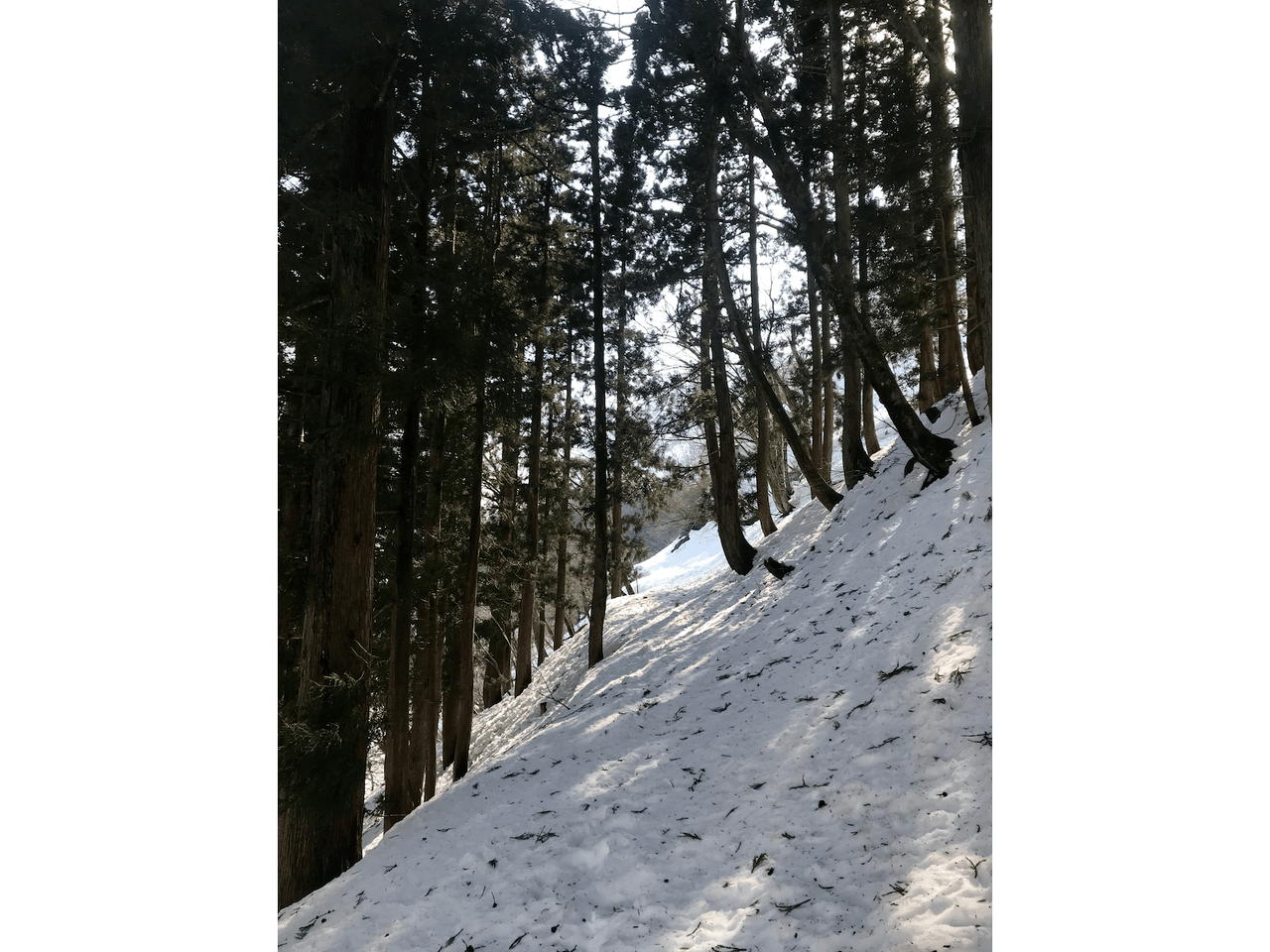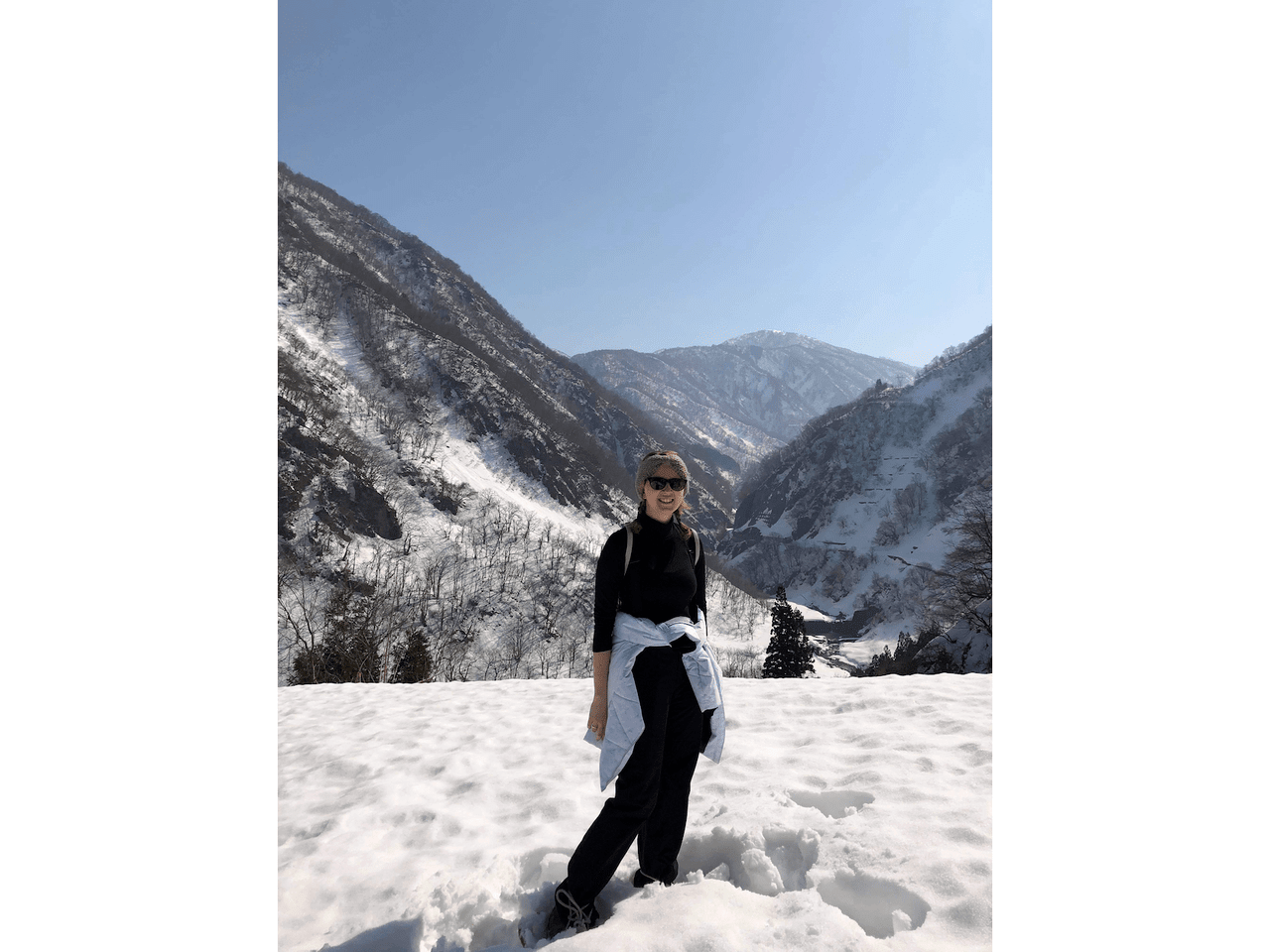 We really enjoyed the view from up there and could even watch several snow avalanches on the other side of the valley. It was really scary because even though the avalanche looked small, it was extremely loud.
The way downhill was even more challenging and we were often falling down because of the difficult snow condition. However, it was super funny and we laughed a lot about our bad balance while trying to get back down to the hut.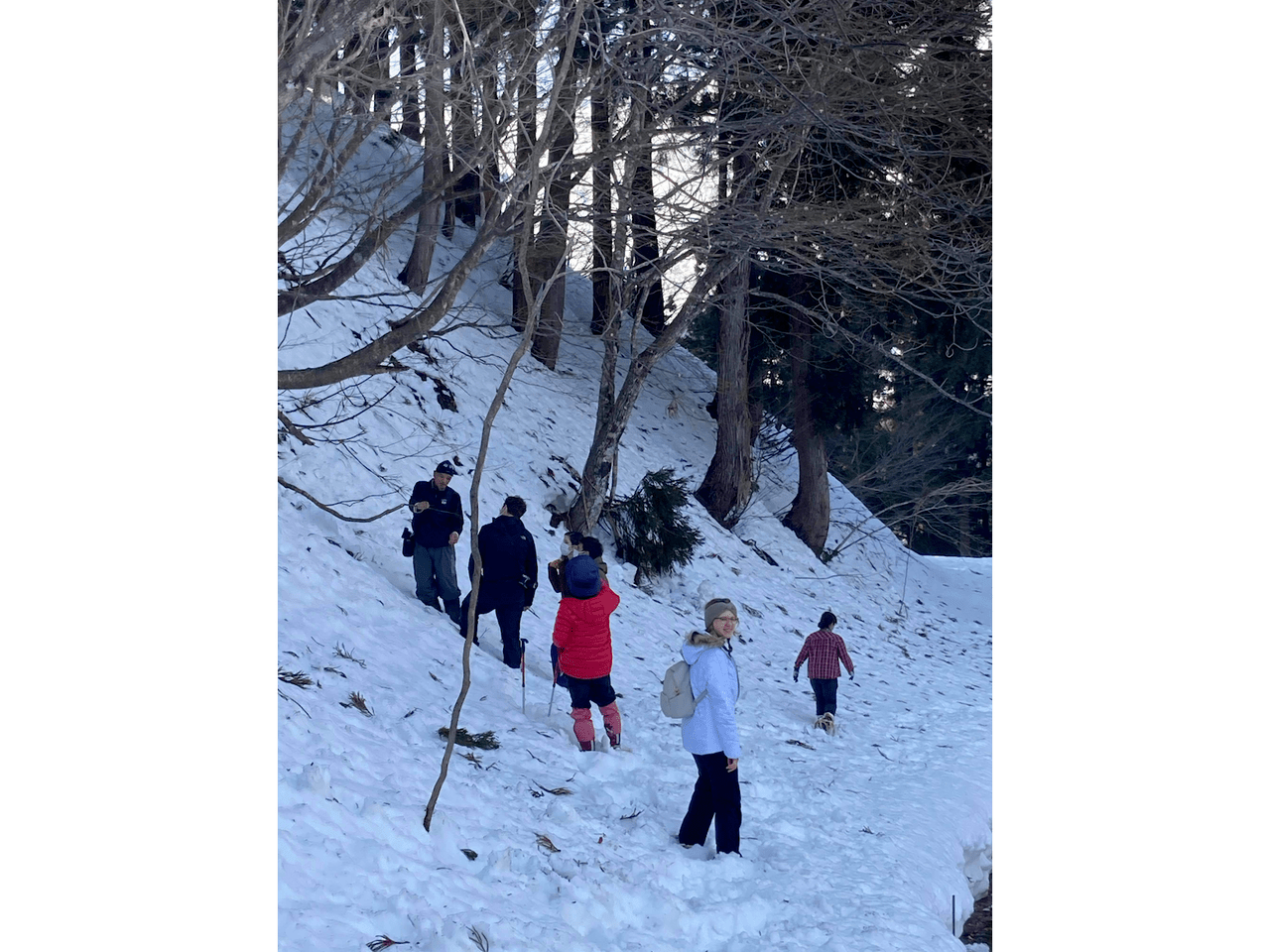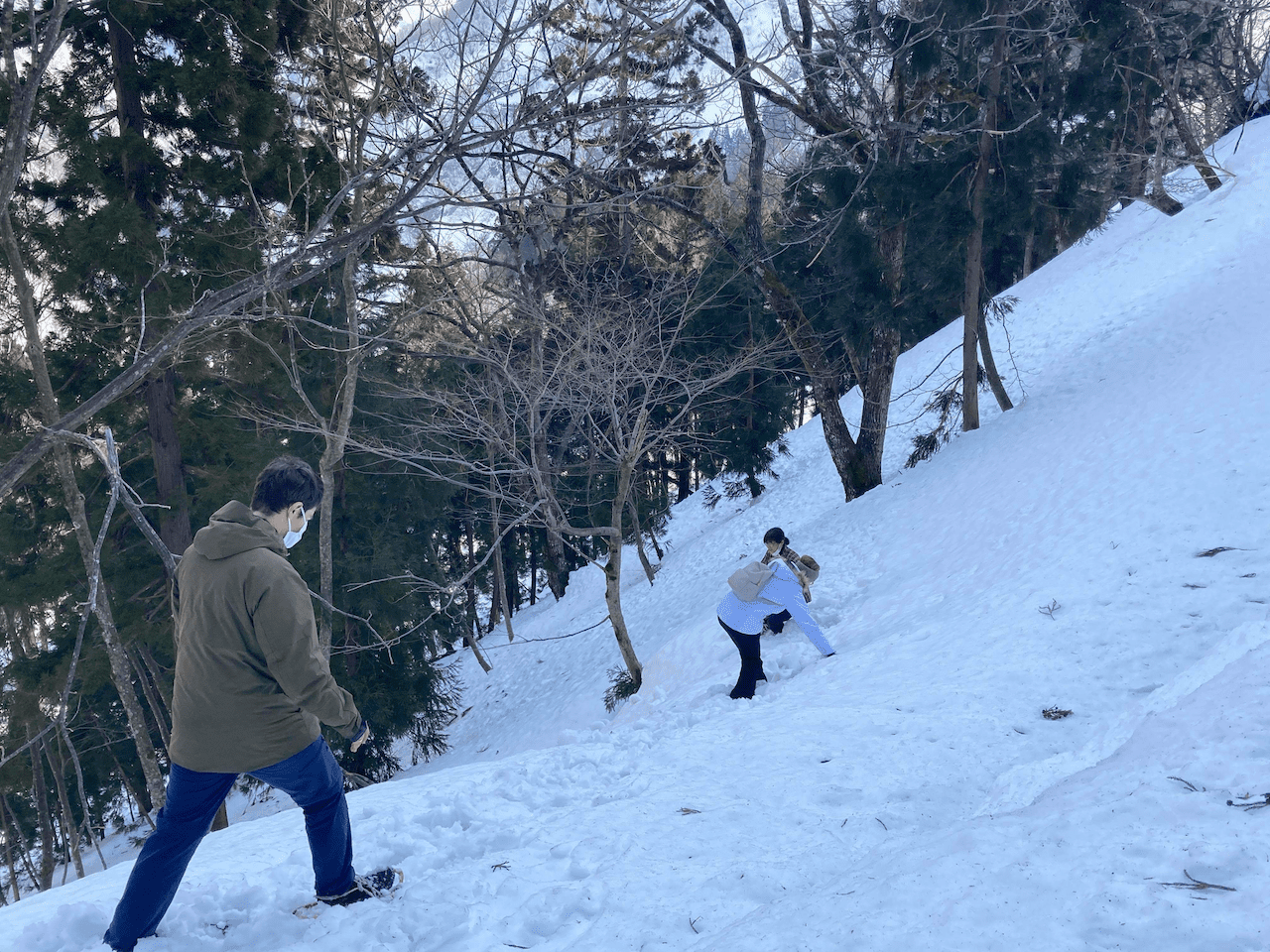 Just the beginning but I was already falling down haha
We also enjoyed some bento lunch on the ground of the "parking lot" again like last year. The only difference was the huge pile of snow on the side of the roads - last year, there was nothing and this year, the snow was up to 2 meters high!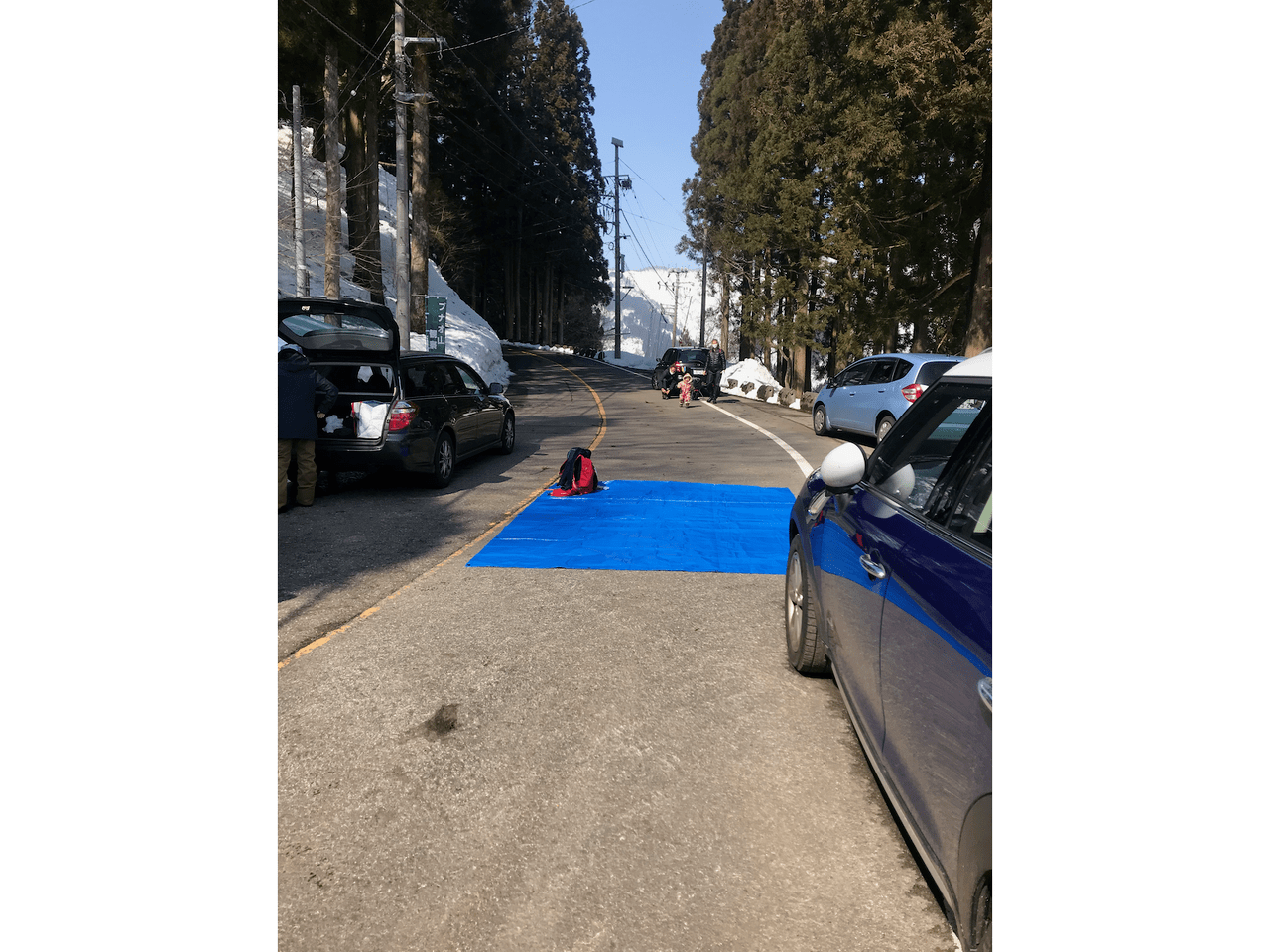 Preparing the space for our little lunch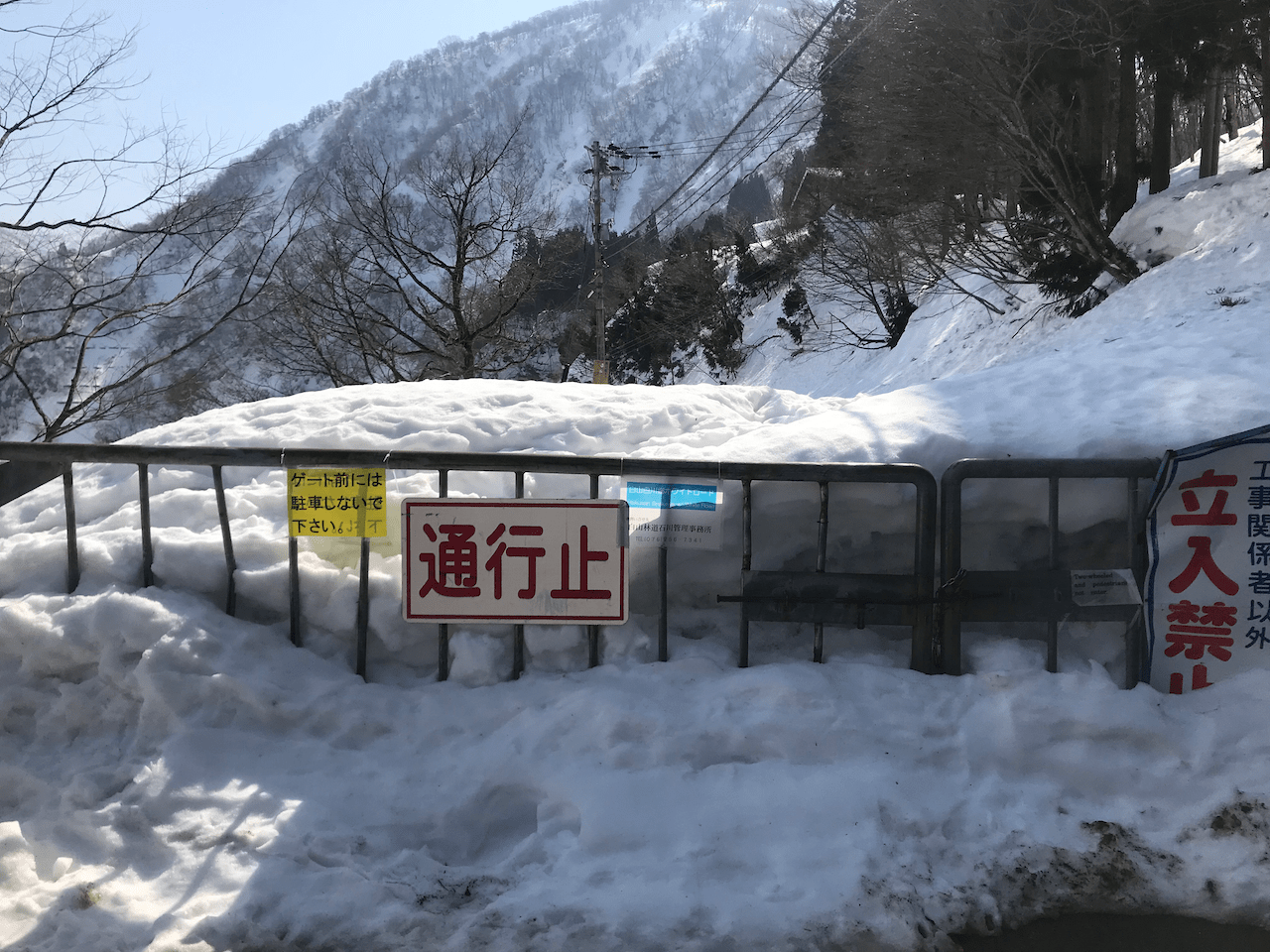 The sign says "Drive through prohibited" - but it's impossible anyway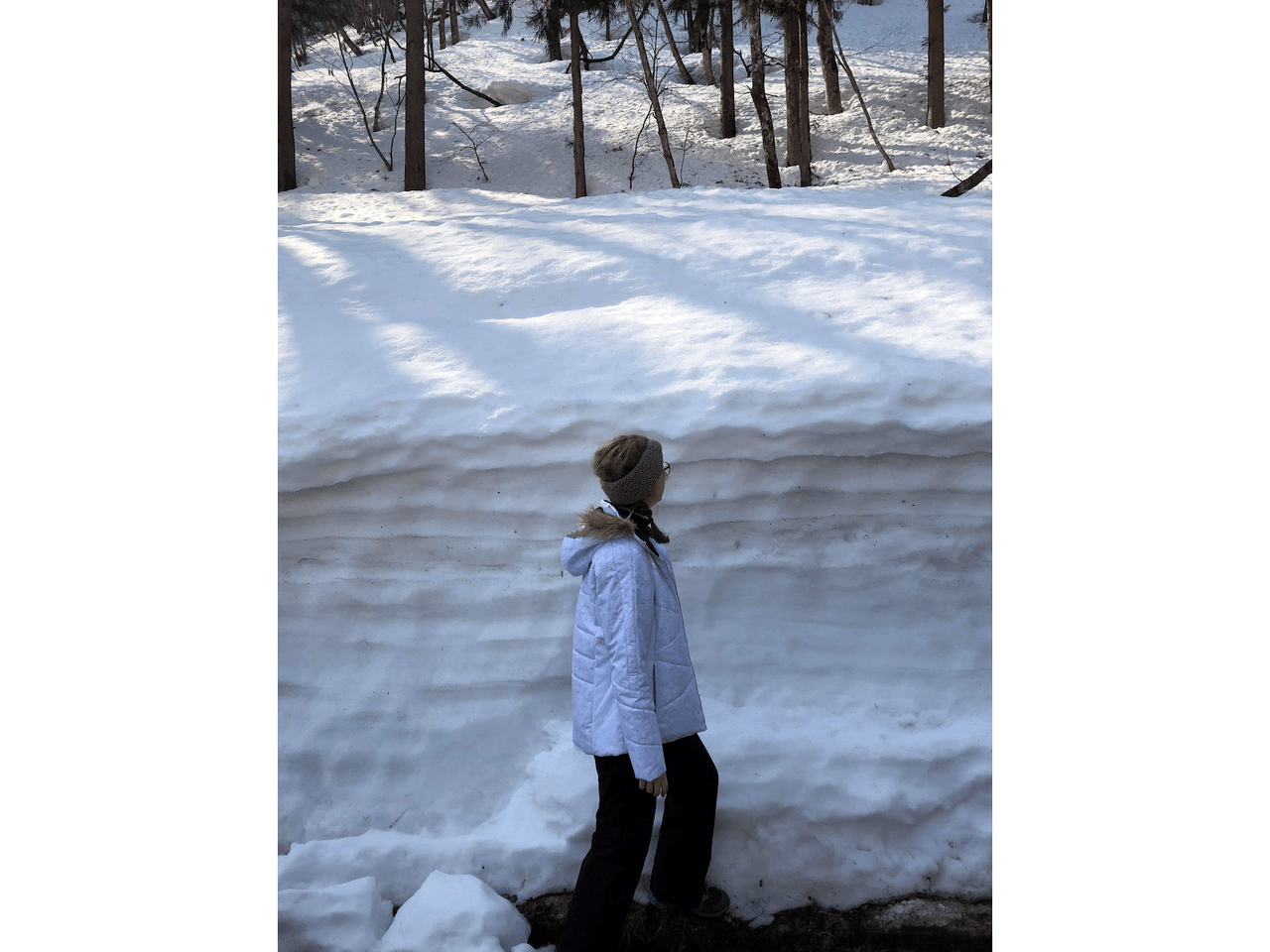 Thank you Sho-kun for taking us on that tour and helping us experience a small hike with the traditional snowshoes of Japan!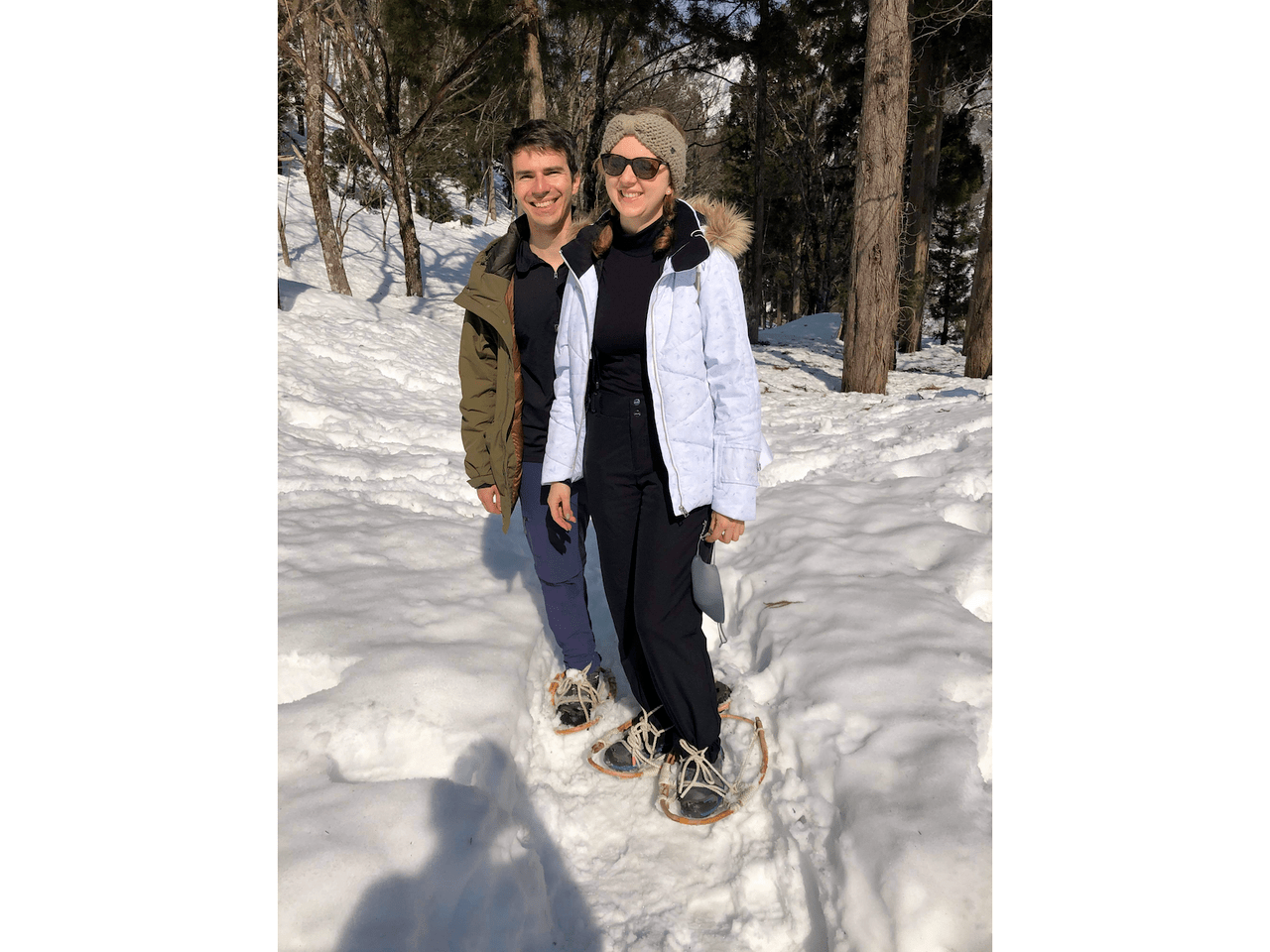 If you are interested in a snowshoe tour, Sho-kun is waiting for you in winter time on the weekends at Bunao Mountain Observatory.
Up next
Read more about our trip to Nagano prefecture: my biggest Japan related dream came true and we were testing our ski abilities at the former Olympic ski resort of Hakuba! Stay tuned for the update and in the meantime, follow us on Instagram for more pictures.