Experiencing rainy season in Japan is always challenging. Last year, it was raining so much for weeks that we weren't sure if it would ever stop again. This year however, the weather was very different. Therefore, we were constantly wondering what's going on with rainy season. May was unusually rainy, prompting us to fear that rainy season had already started - 20 days earlier than expected. However, June turned out to be really sunny and unusually warm, right until the last week, when the rain came back. Hokuriku was not suffering too much from heavy rain like last year, but other areas in Japan sadly did. In Kanazawa, it was mainly extremely humid, even on sunny days. This weather makes you very tired and your body constantly feels exhausted. But nevertheless, we tried to make most out of it.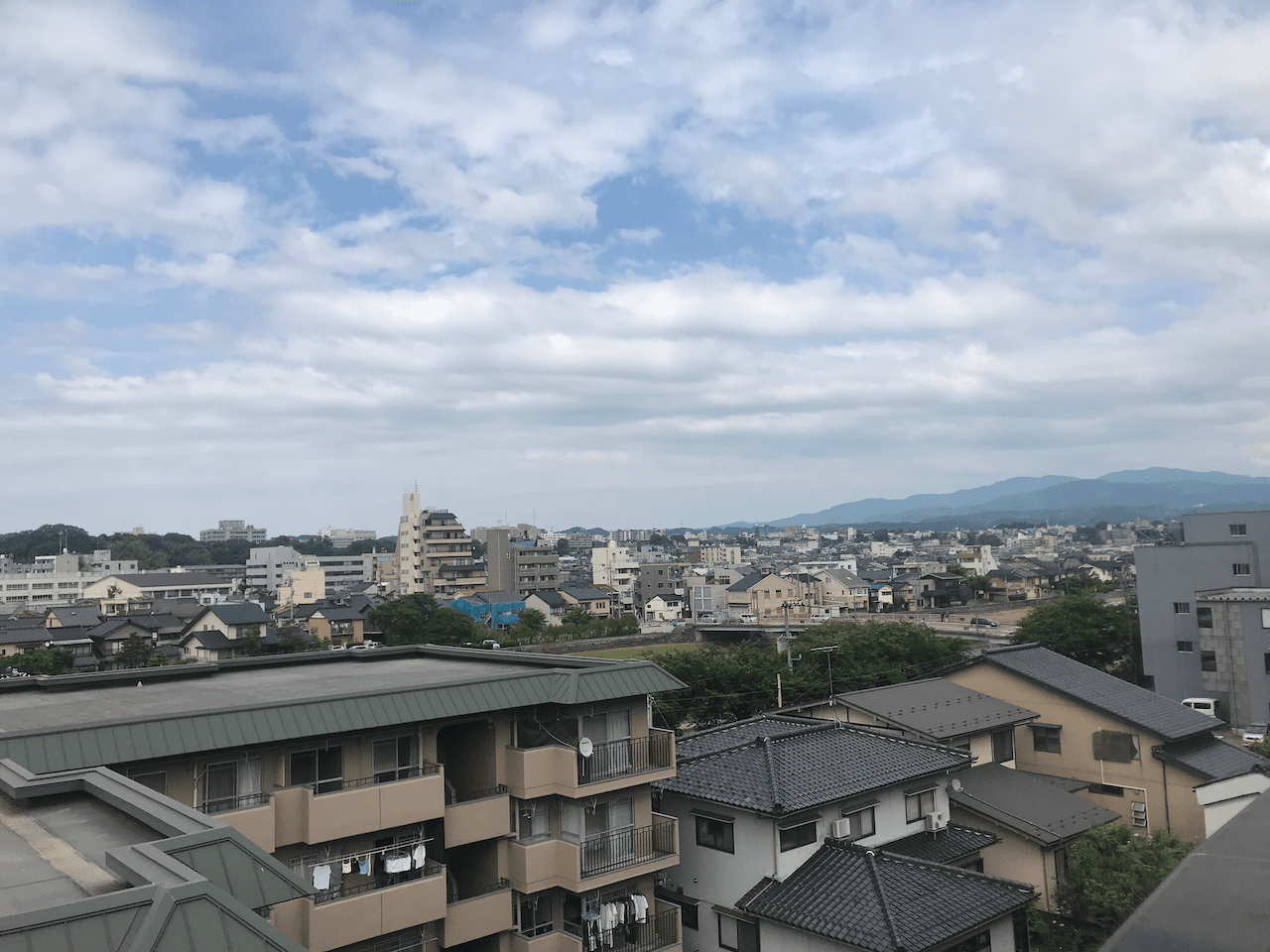 Rainy season Kanazawa
Rainy season activities
Until mid June, Kanazawa was still under a state of emergency, therefore our options were a little limited. Nonetheless, we tried to be active as best as we could and discovered some new areas in the city - during the time when it was not raining!
On one weekend, we went on a long city bike trip, visiting Kanazawa's biggest rose garden in the western part of the city.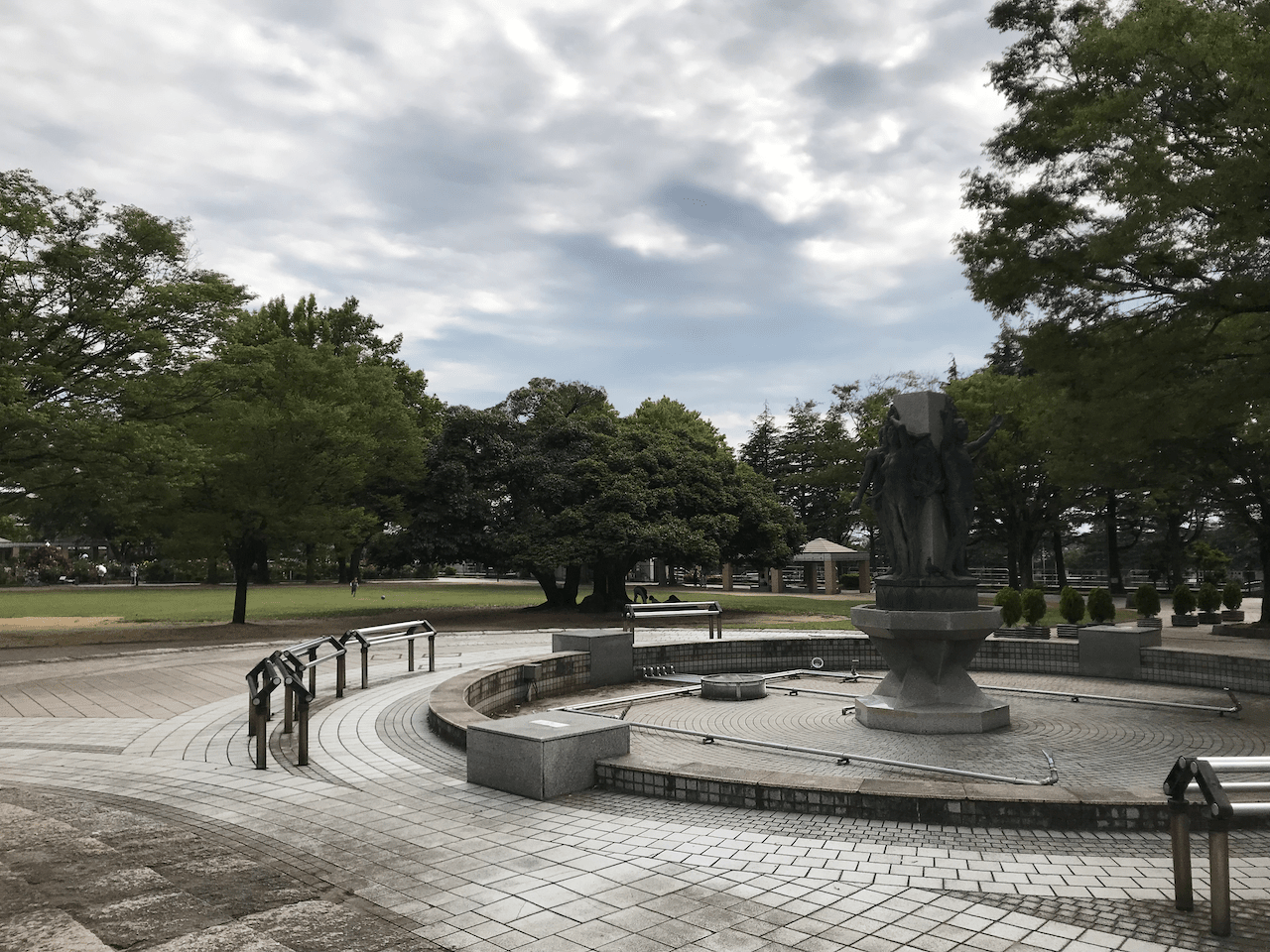 Entrance to the park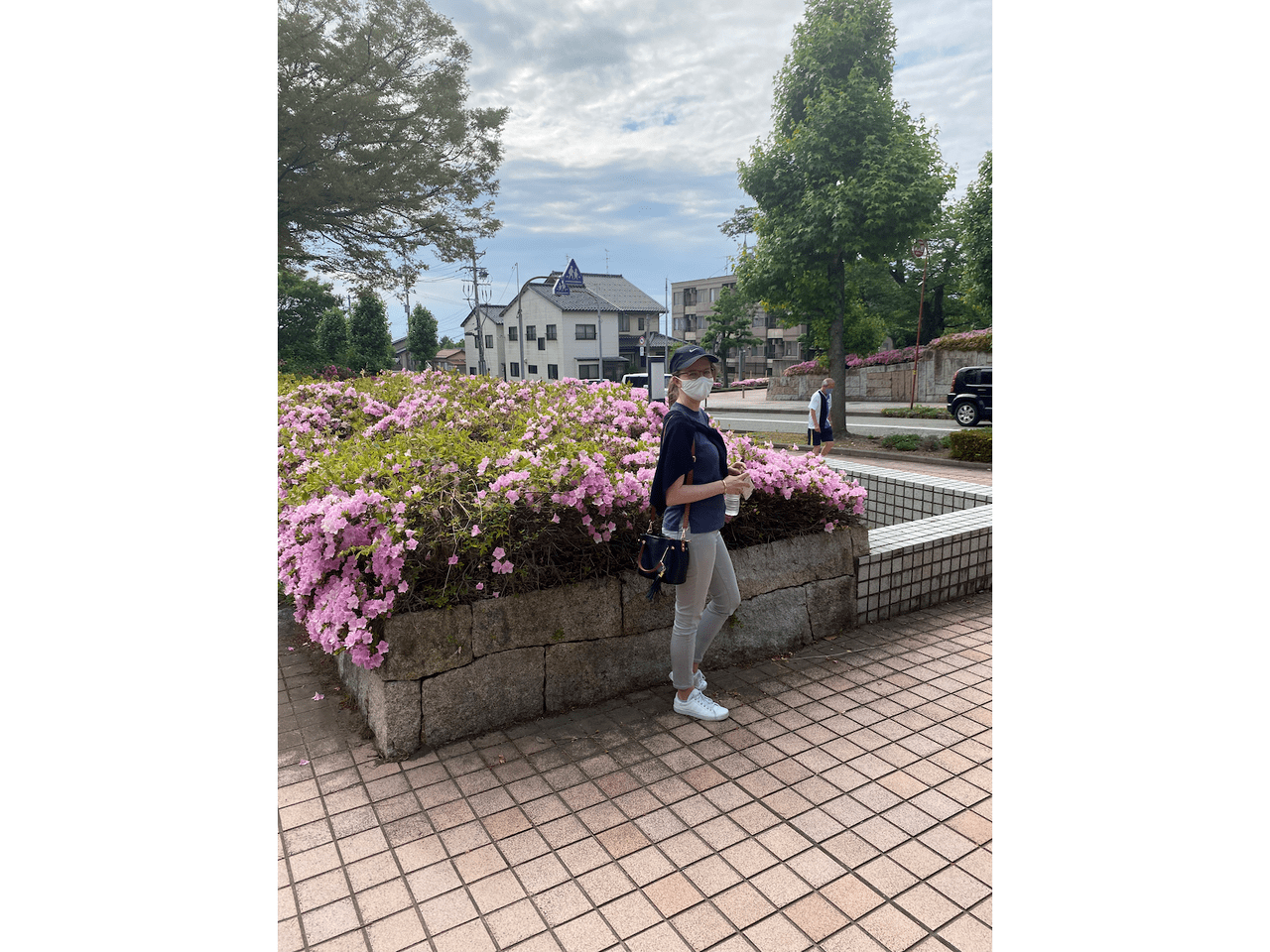 Humid day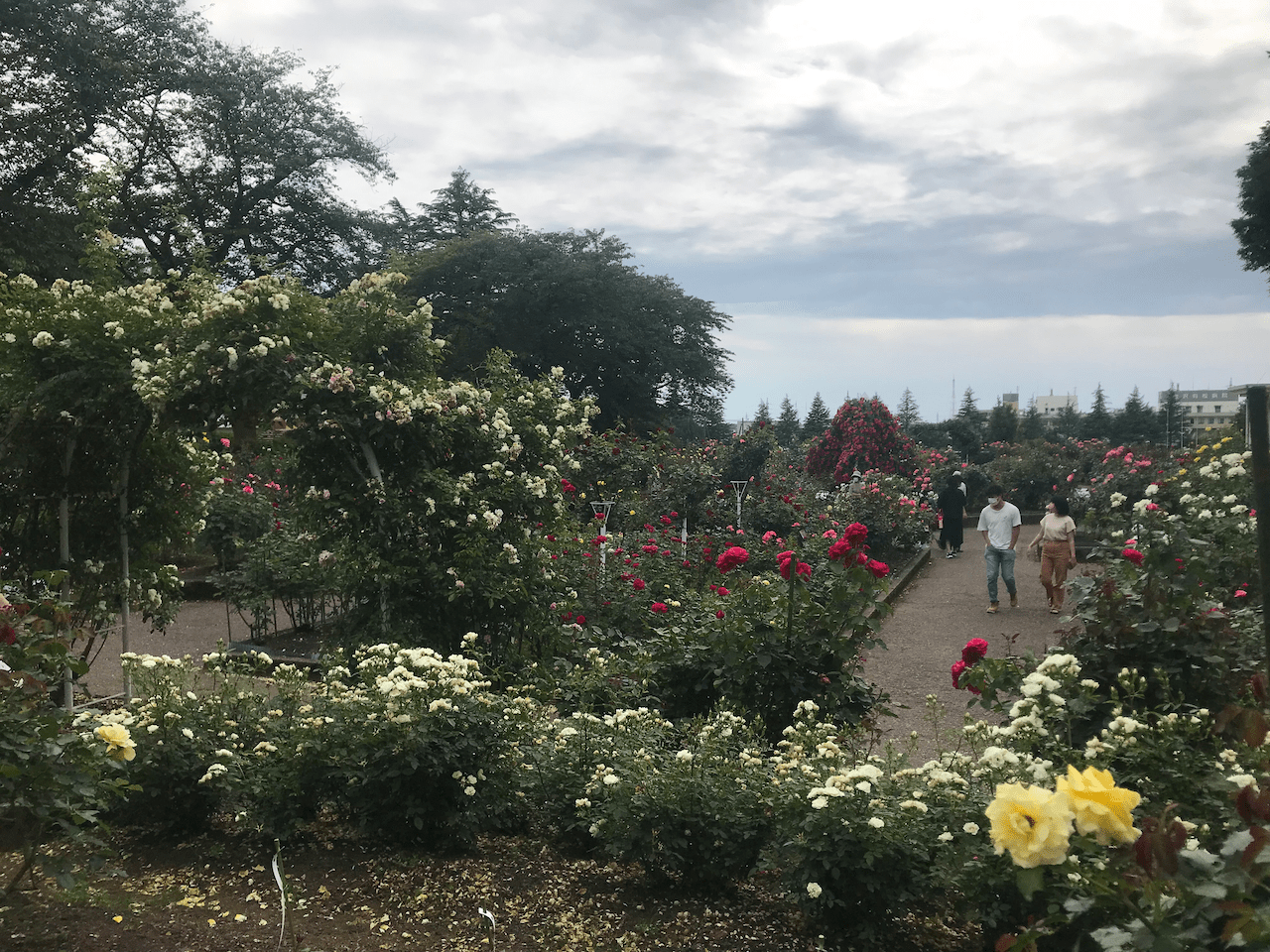 In Minami Sports Park Rose garden, there are more than 145 types of roses and more than 1800 roses, beautifully arranged on small fields and fences. Some decorations are even three dimensional, like a big rose gate, so it creates an overall romantic feeling.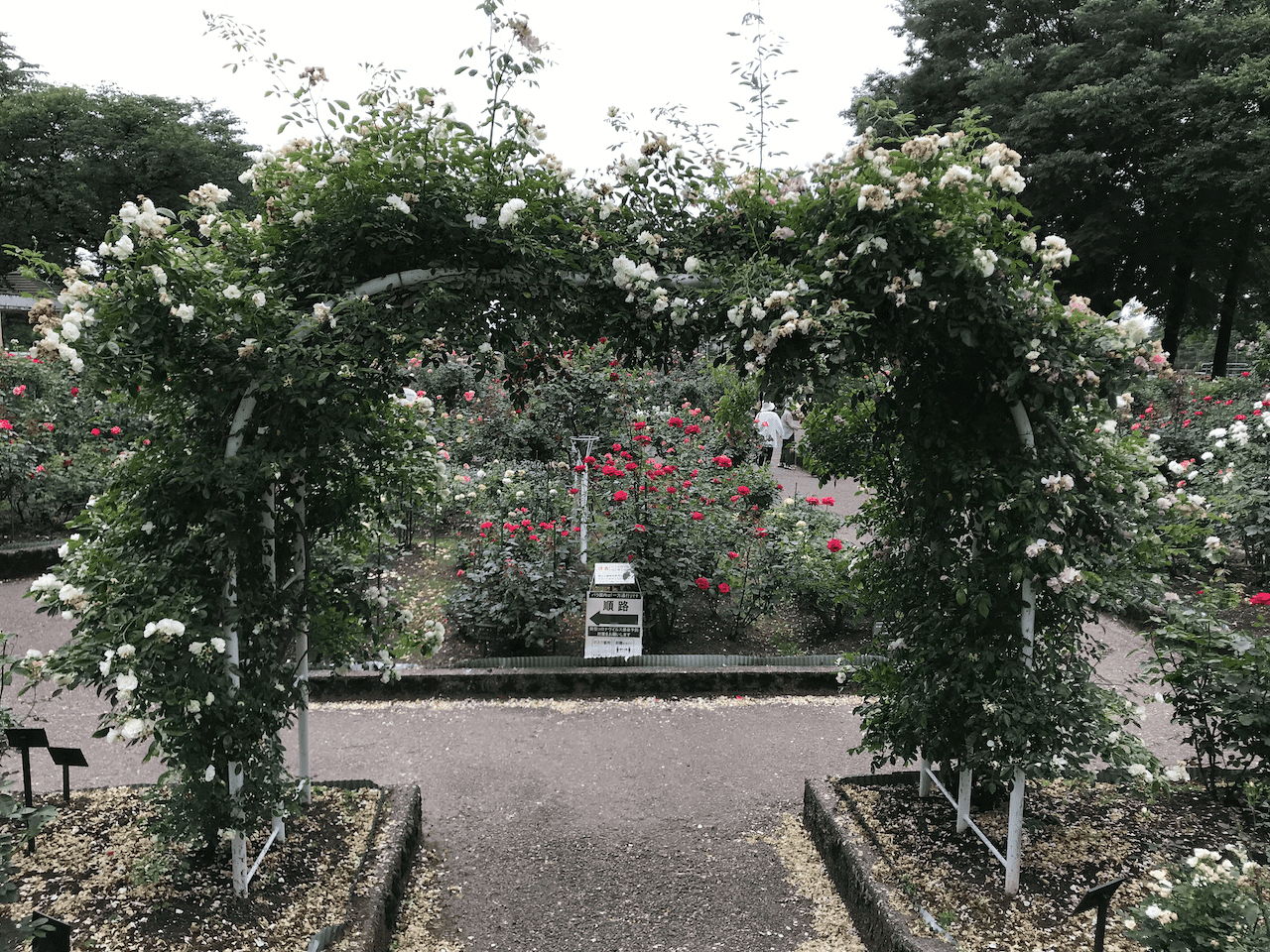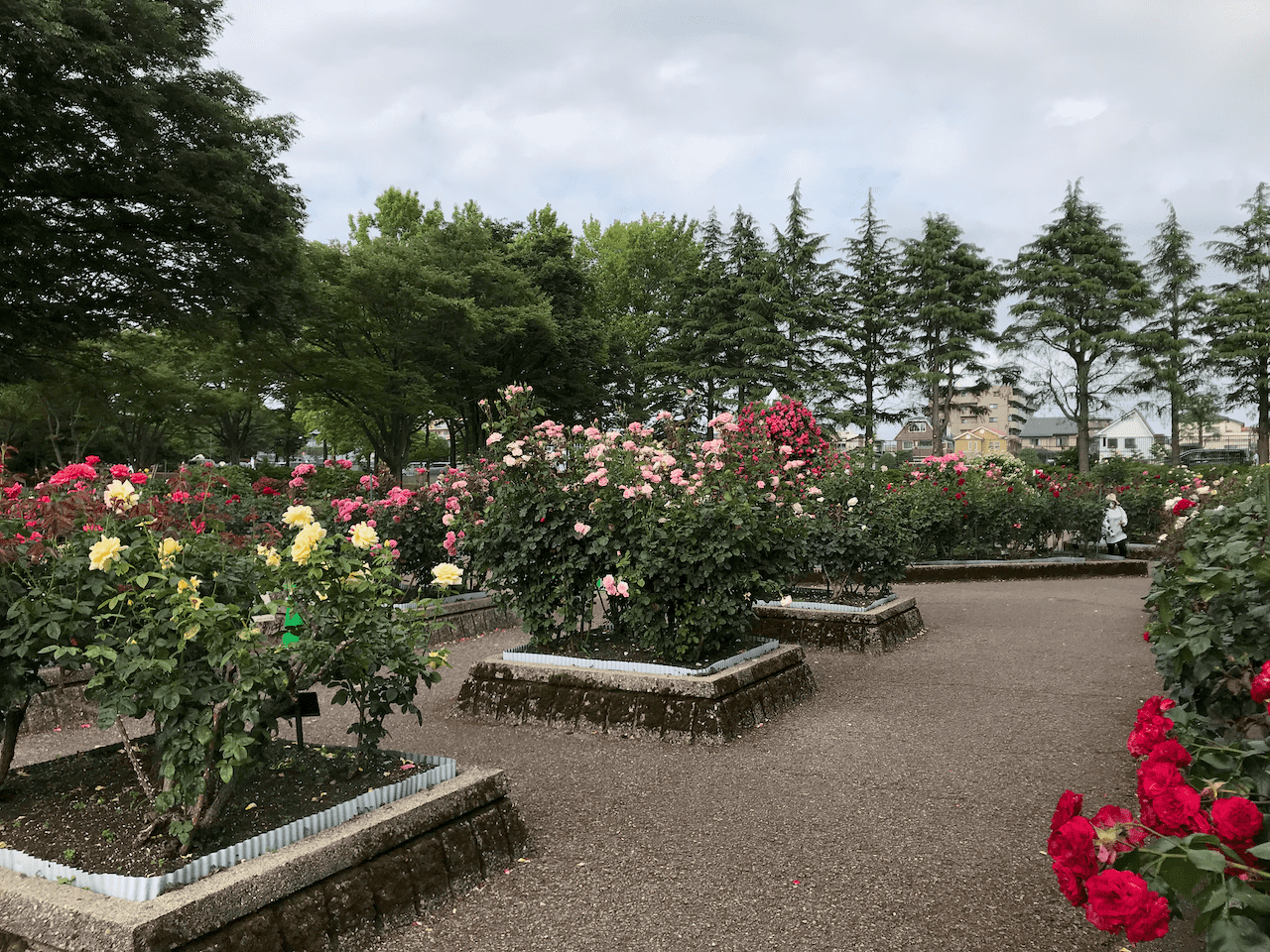 We also took a long walk through the center of Kanazawa, exploring not only quiet side streets but also a really empty downtown area (due to the state of emergency, everything had to be closed at 8 pm).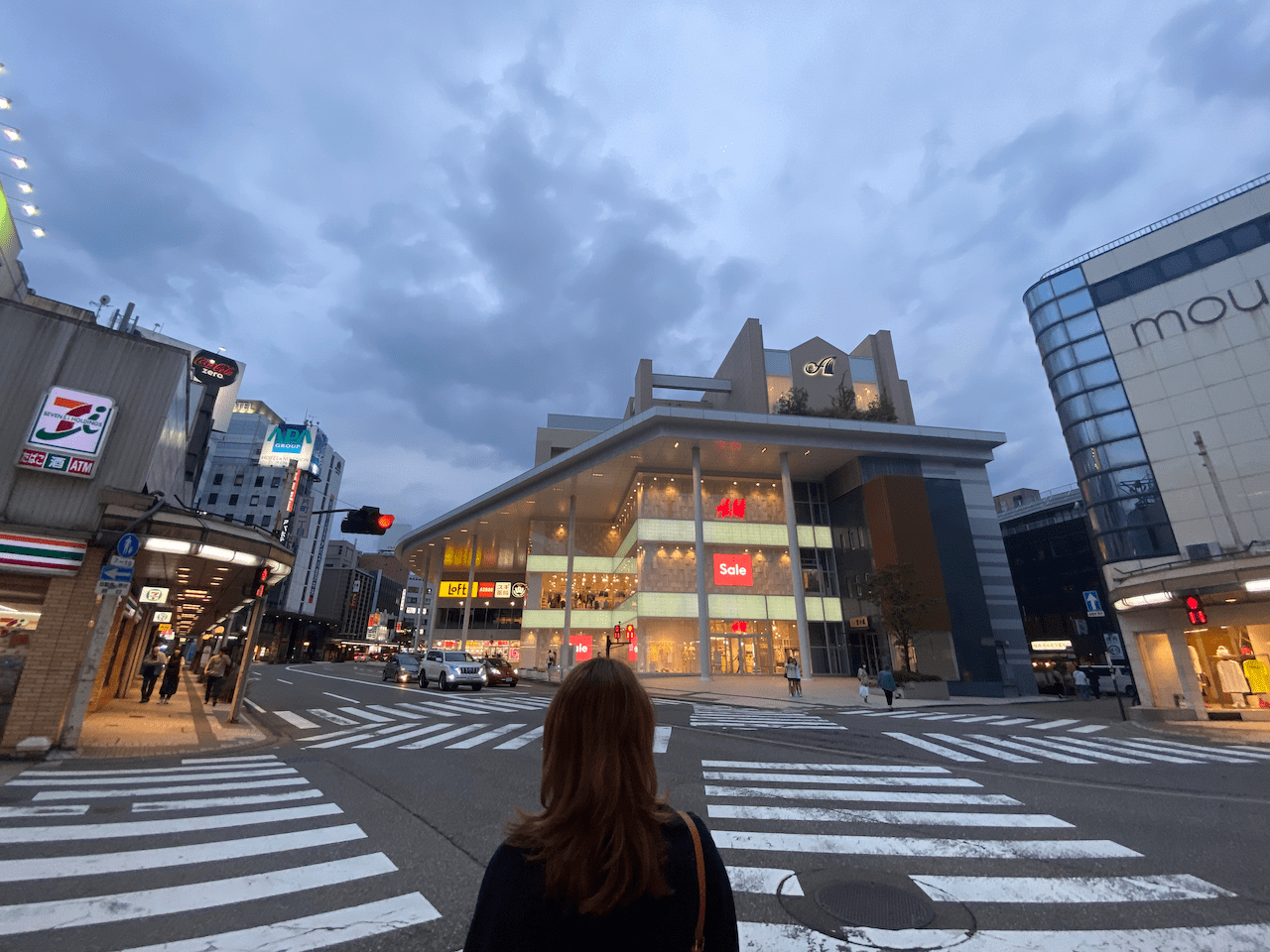 Crossroad at Katamachi, downtown Kanazawa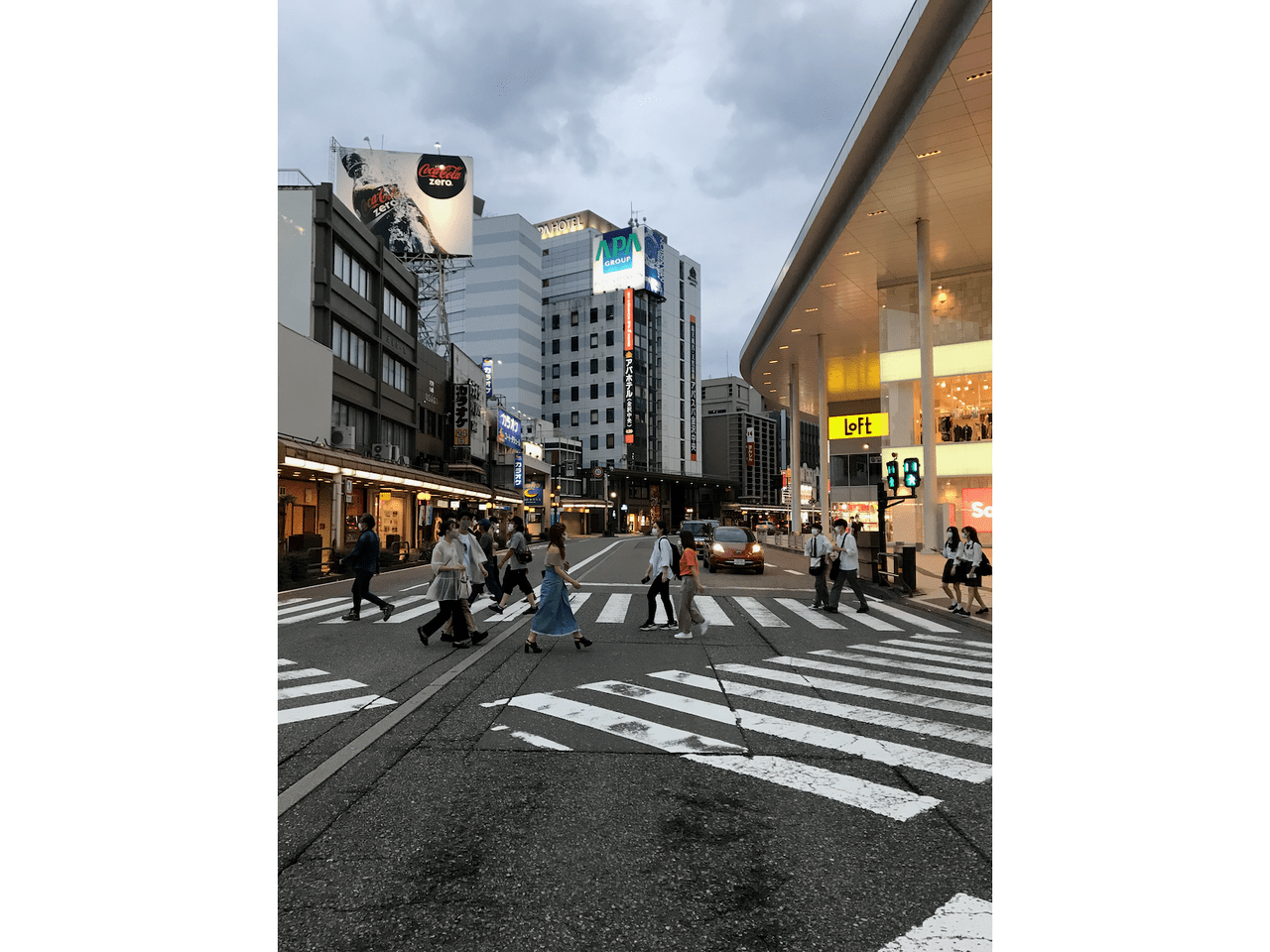 Usually, this place is packed with people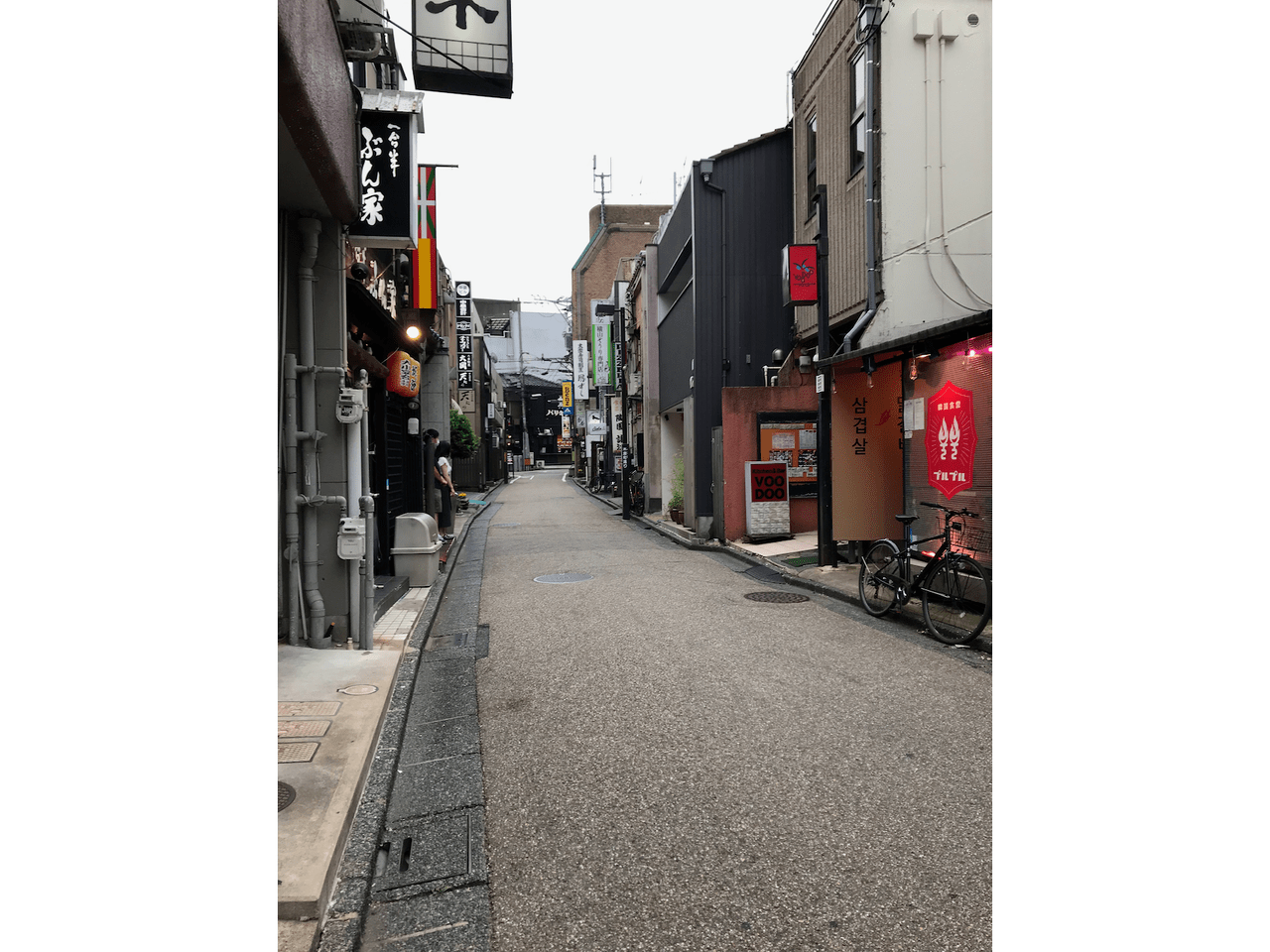 Whenever I had to run errands in the city, I tried to walk around a bit and take nice pictures of the quiet streets and the rainy season atmosphere. Although it's not my favorite season at all, I still like how the city transforms before the hot summer will start.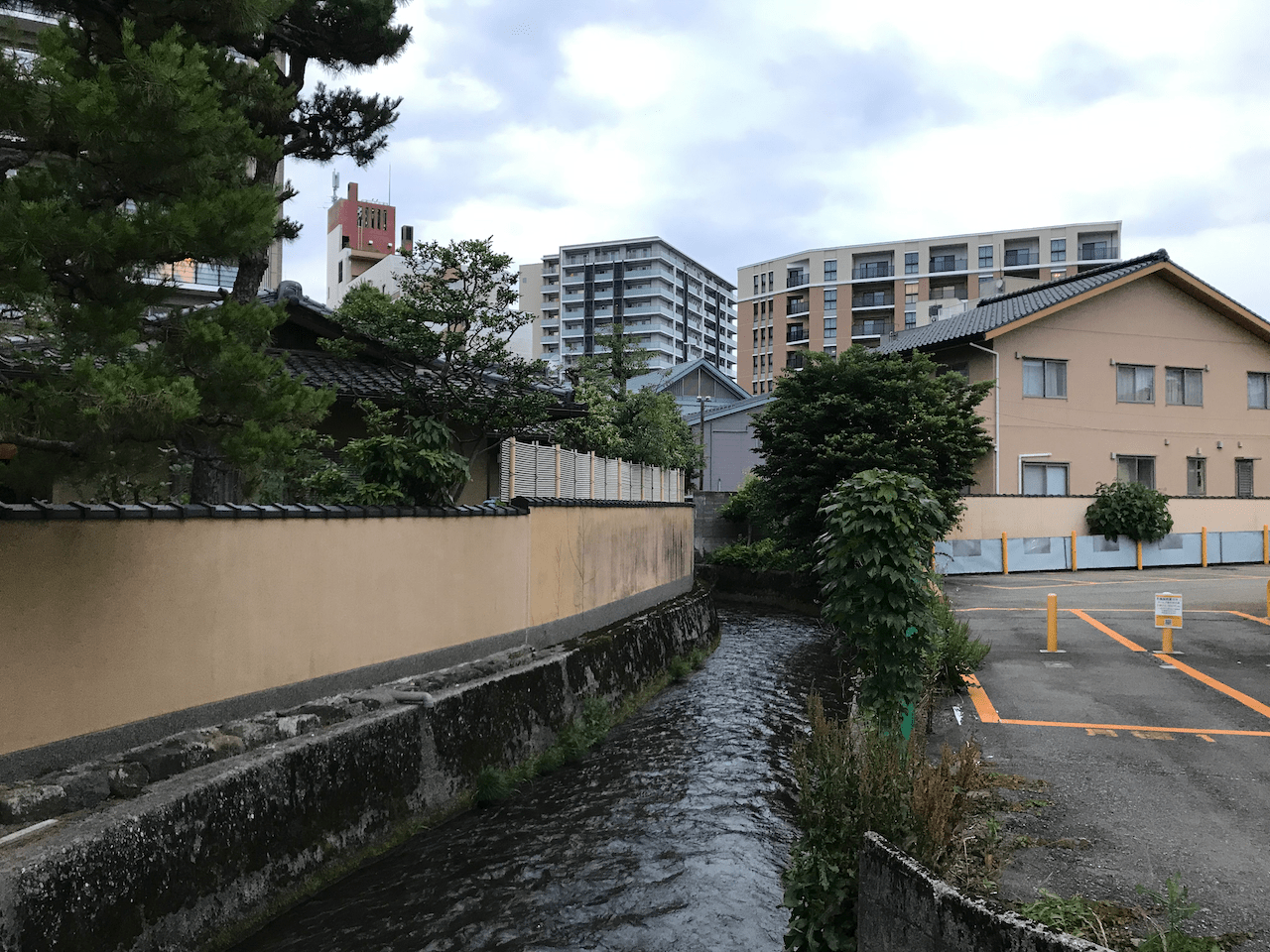 Grey but still kind of nice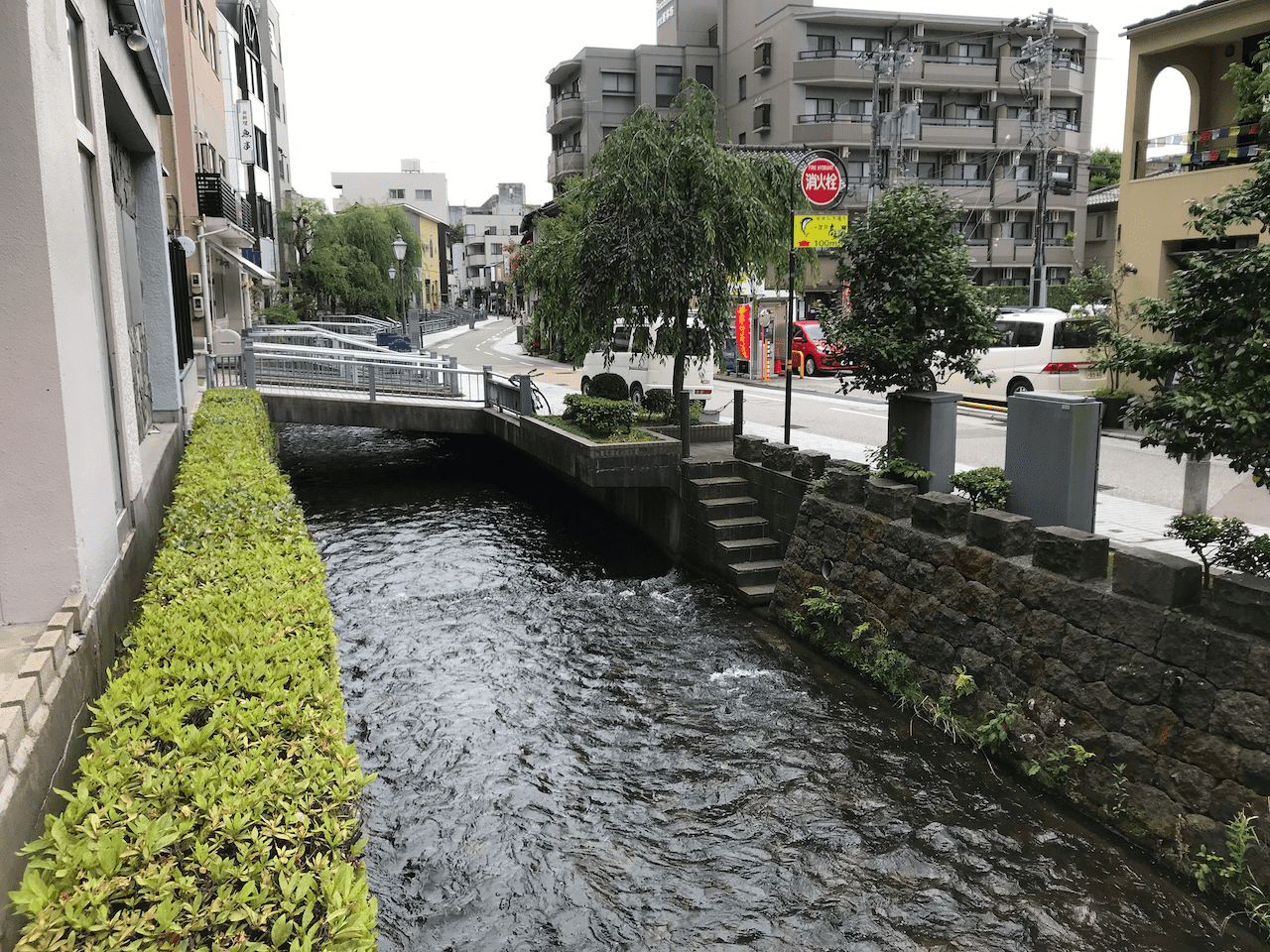 Everything seems so quiet and you can discover so many flowers. And even in the rain, it looks kind of cool.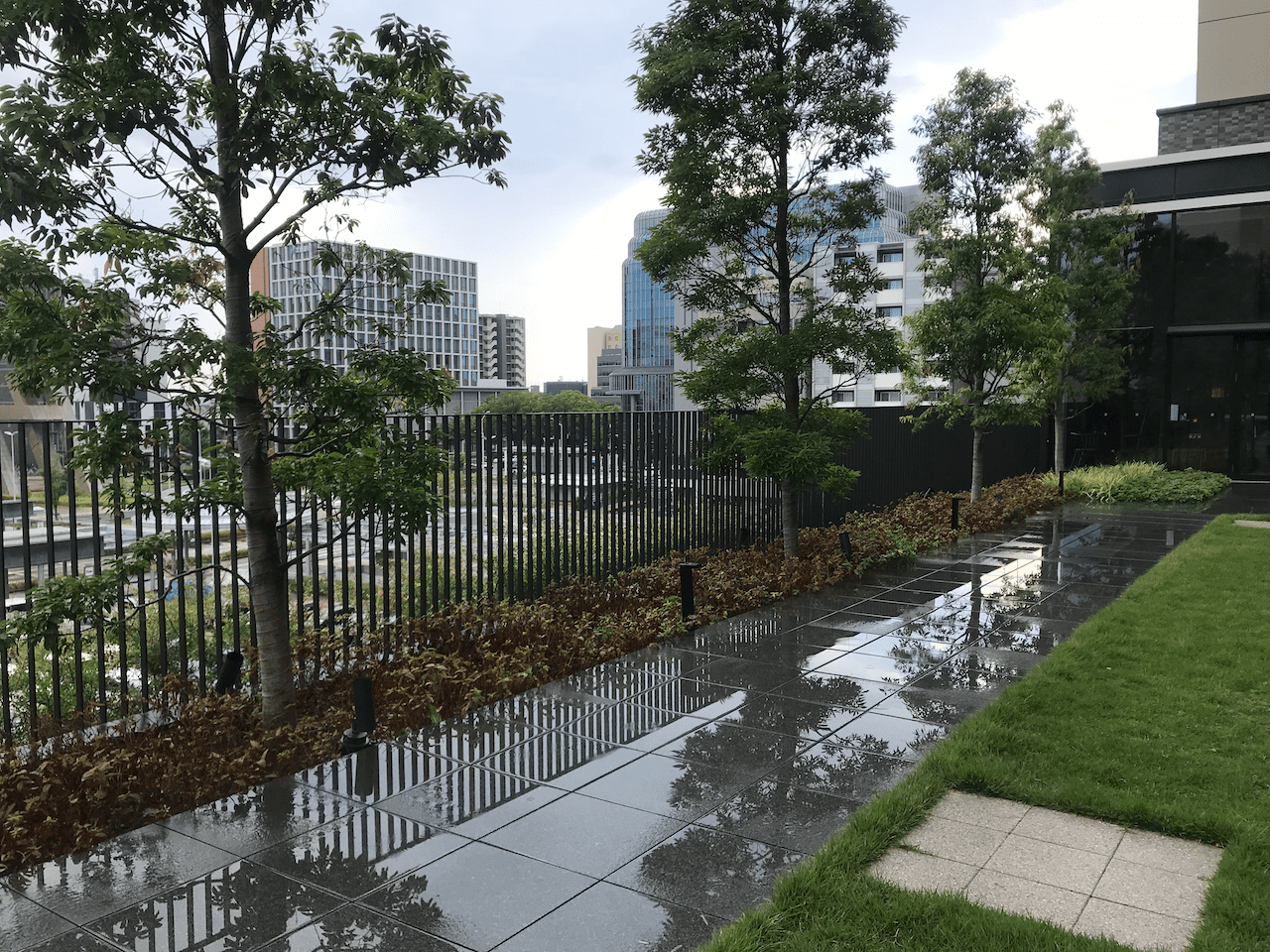 Hyatt Hotel terrace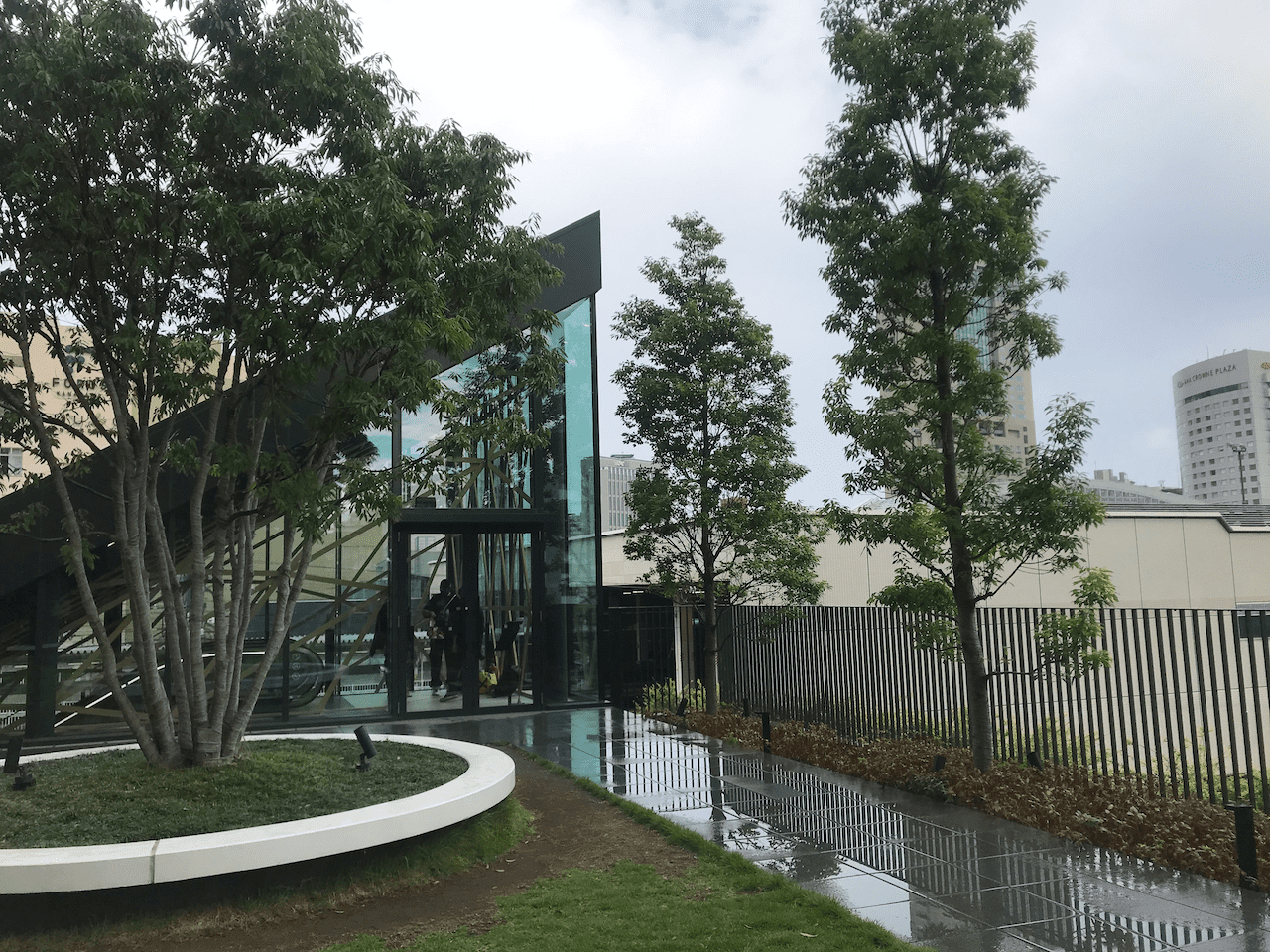 We've never been to one of Kanazawa's must see places, but now we were finally able to go to Ono Machi, which is located next to Kanazawa port. There, we walked along the seaside of Kanazawa bay, watching lots of people fishing and visited a small park. It was a quiet and peaceful atmosphere, but the humidity was insane.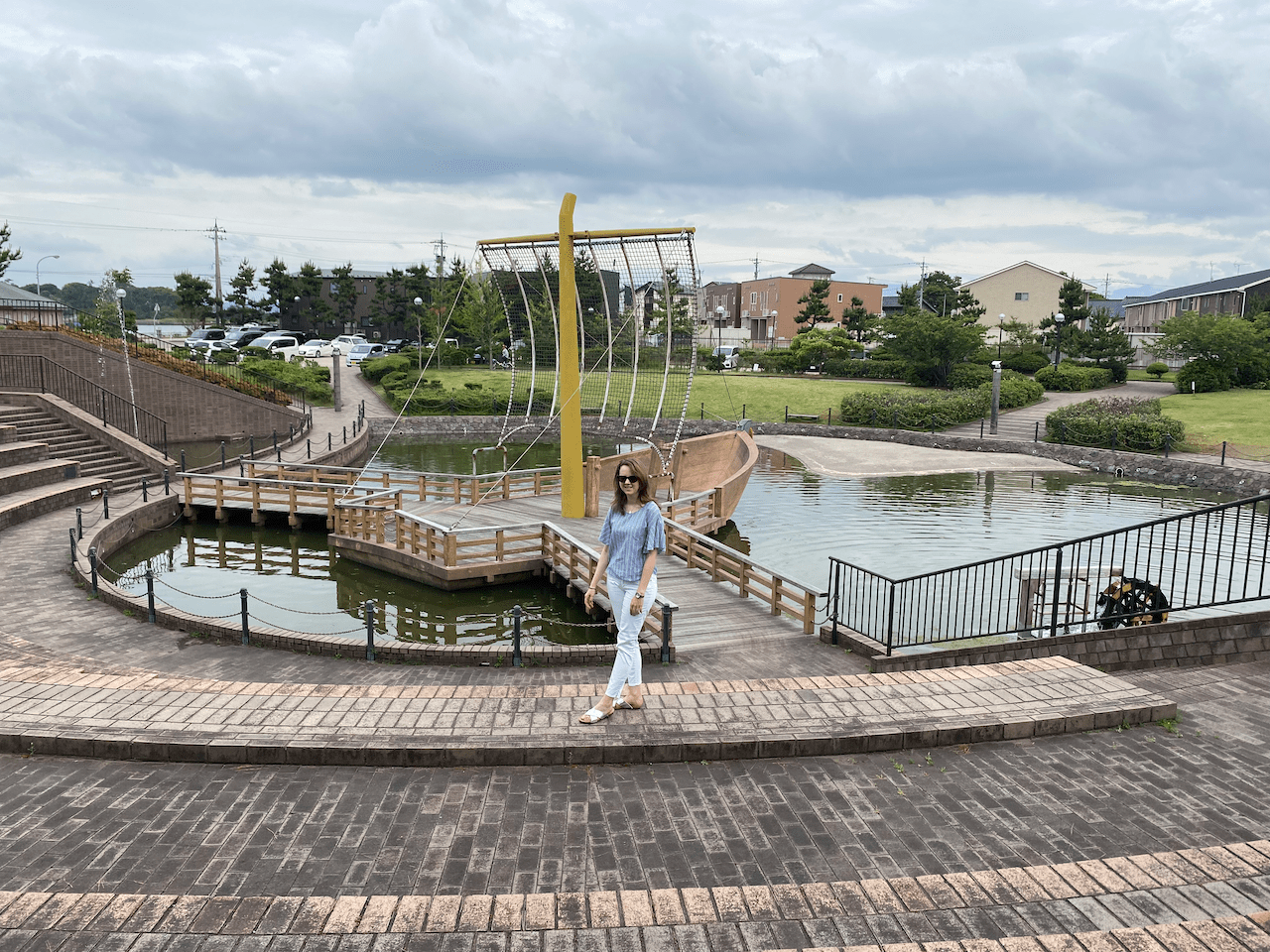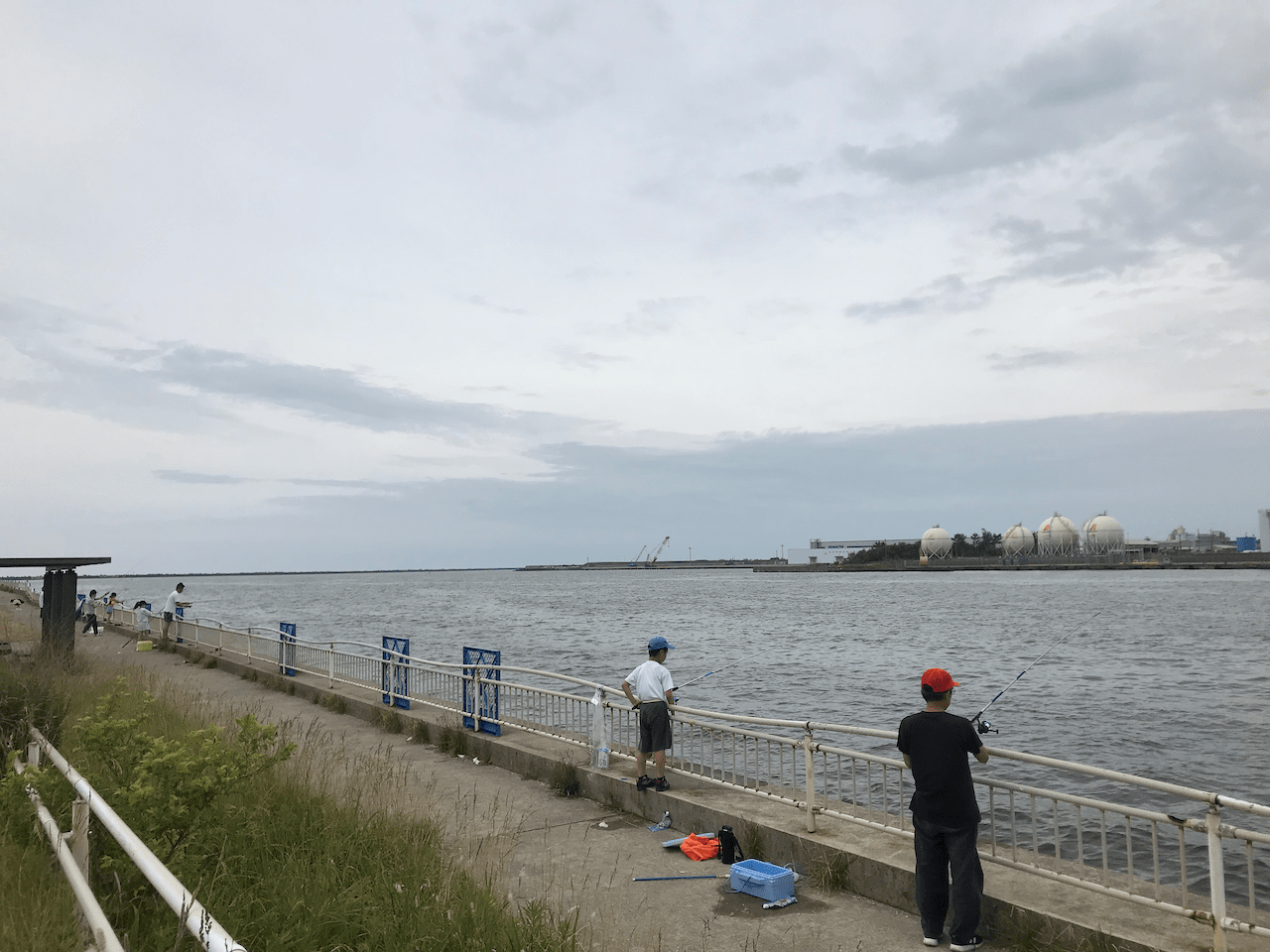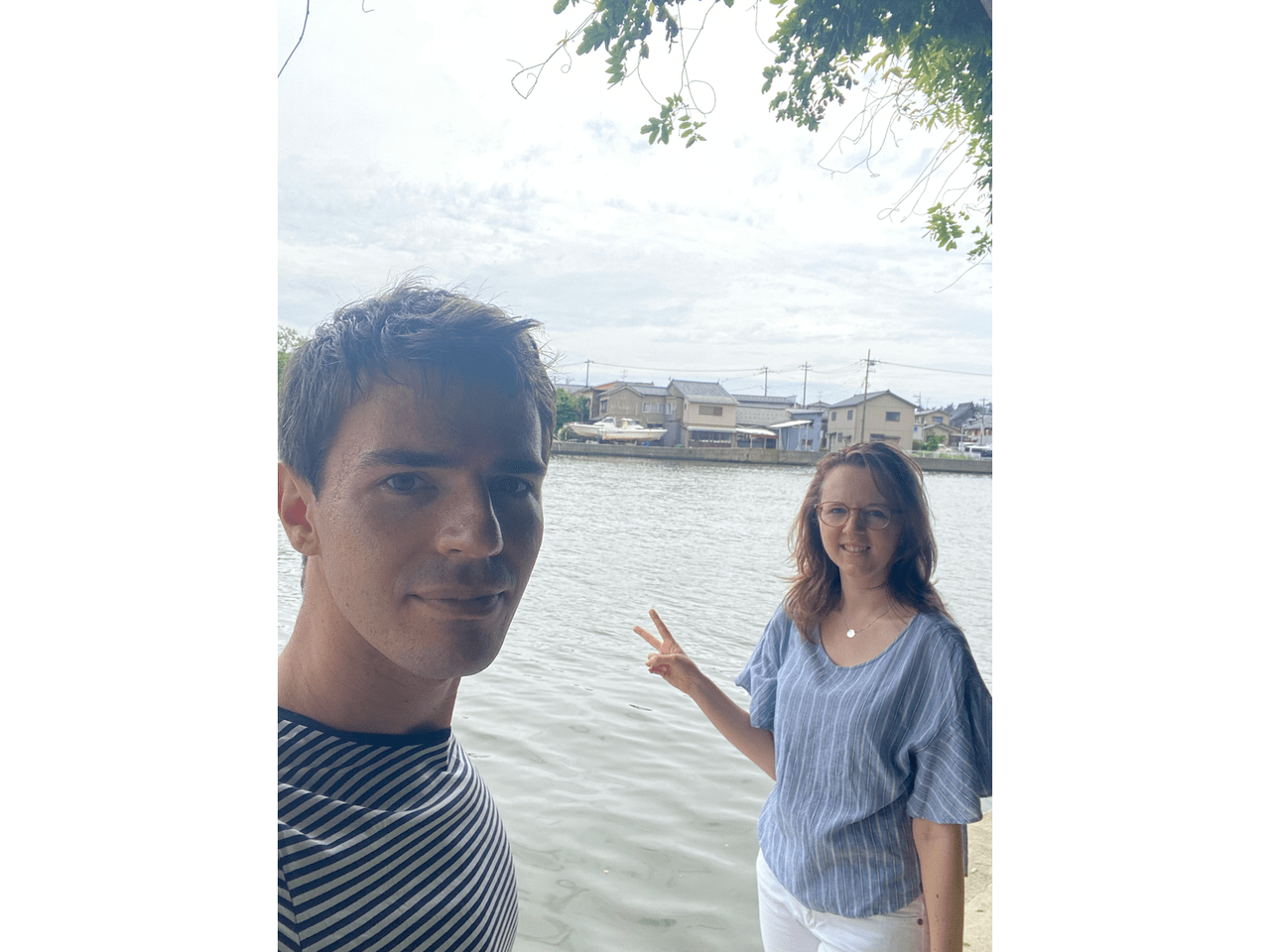 You can also find one of Kanazawa's most important companies in this area: Yamato Soy Sauce which is in fact an interactive styled factory and shop facility, called Kouji Park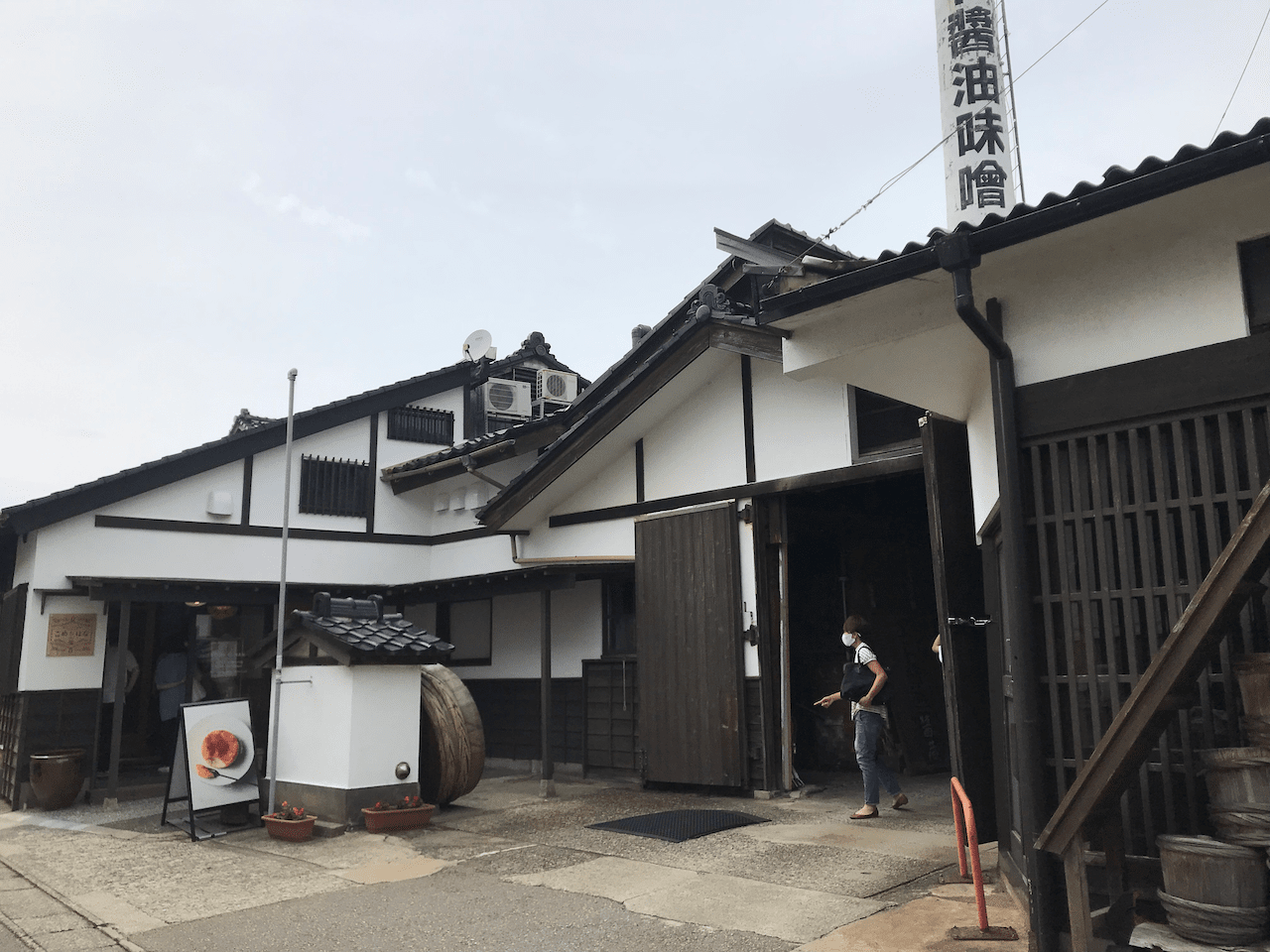 You can visit a shop and taste various products, eat popular soft ice cream with soy sauce flavor or Yamato's satsumaage, fried fish paste. There are many guided tours and special activities that you can do, it's also great for families with small kids.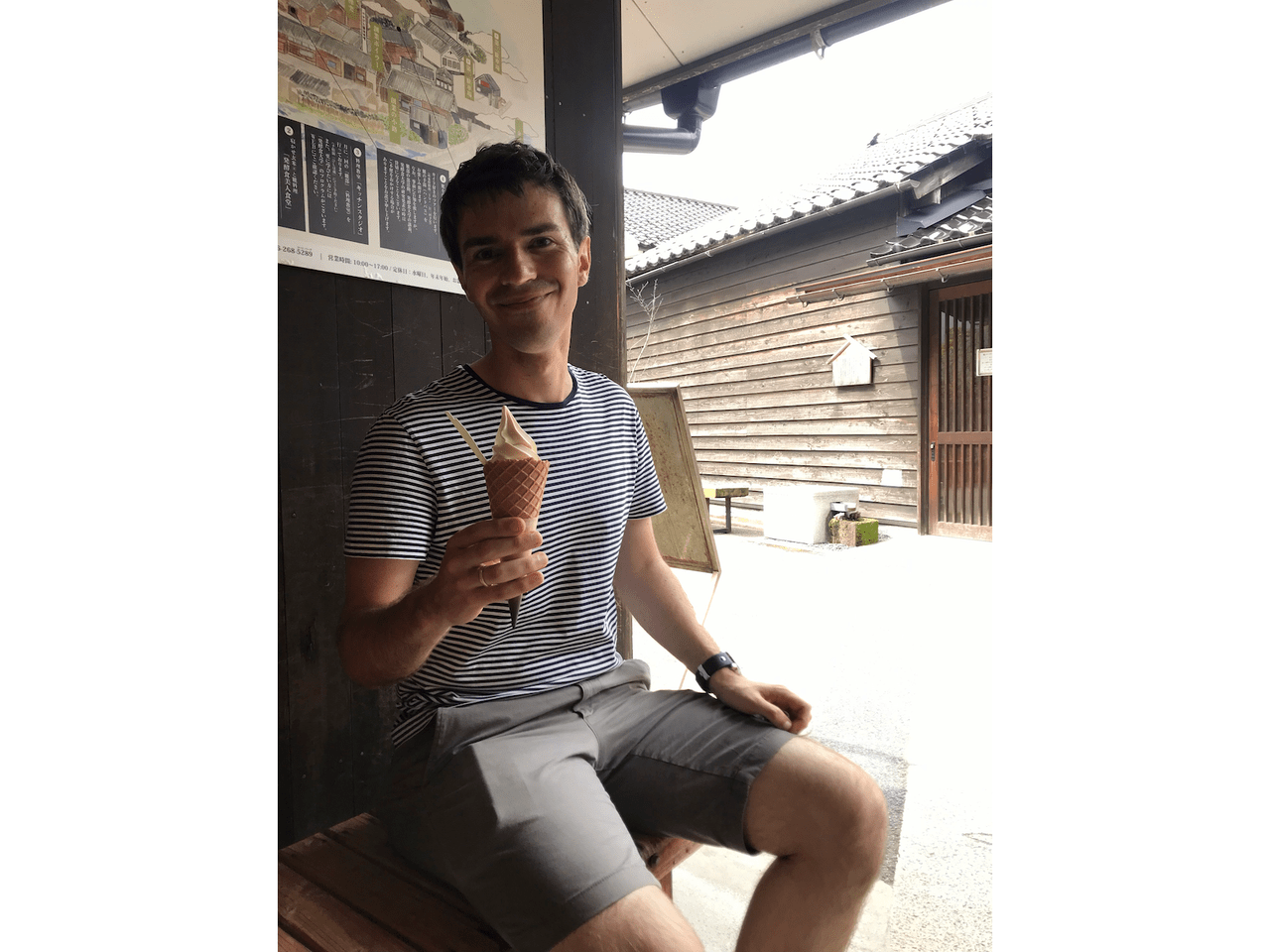 Niklas is happy with this ice cream
It was extremely humid on that day, so we were super exhausted from walking around. But I am glad we could go and discover all those places, even though the weather and the Covid situation was not too good.
Ajisai: the flower of rainy season
As you know, Japan is a perfect place when it comes to seasonal beautiful flowers. During rainy season, the deep blue and purple Ajisai flowers or Japanese Hydrangea, as they are also called, are in full bloom. In my opinion, they were even more beautiful than last year. Of course I took many pictures.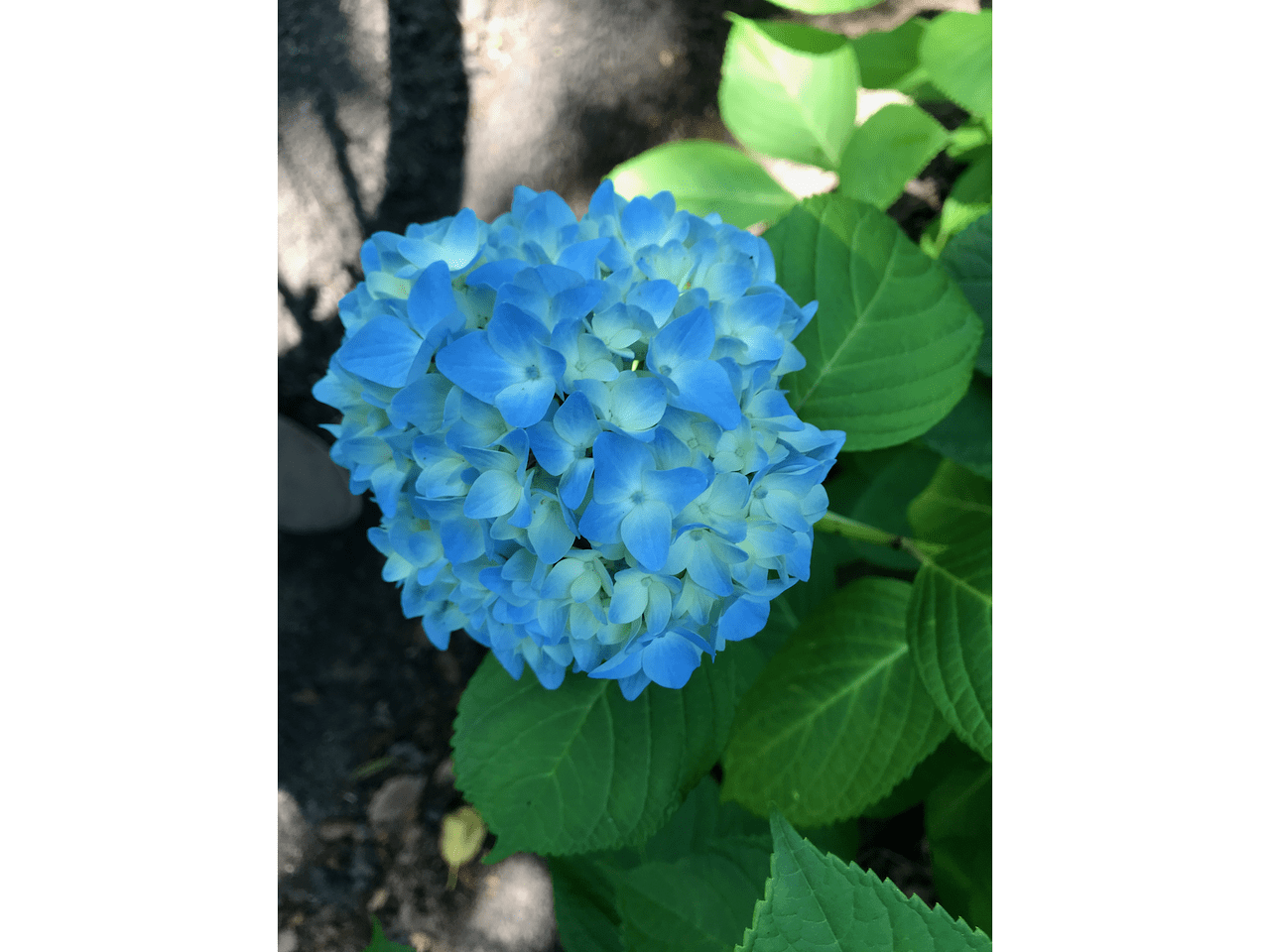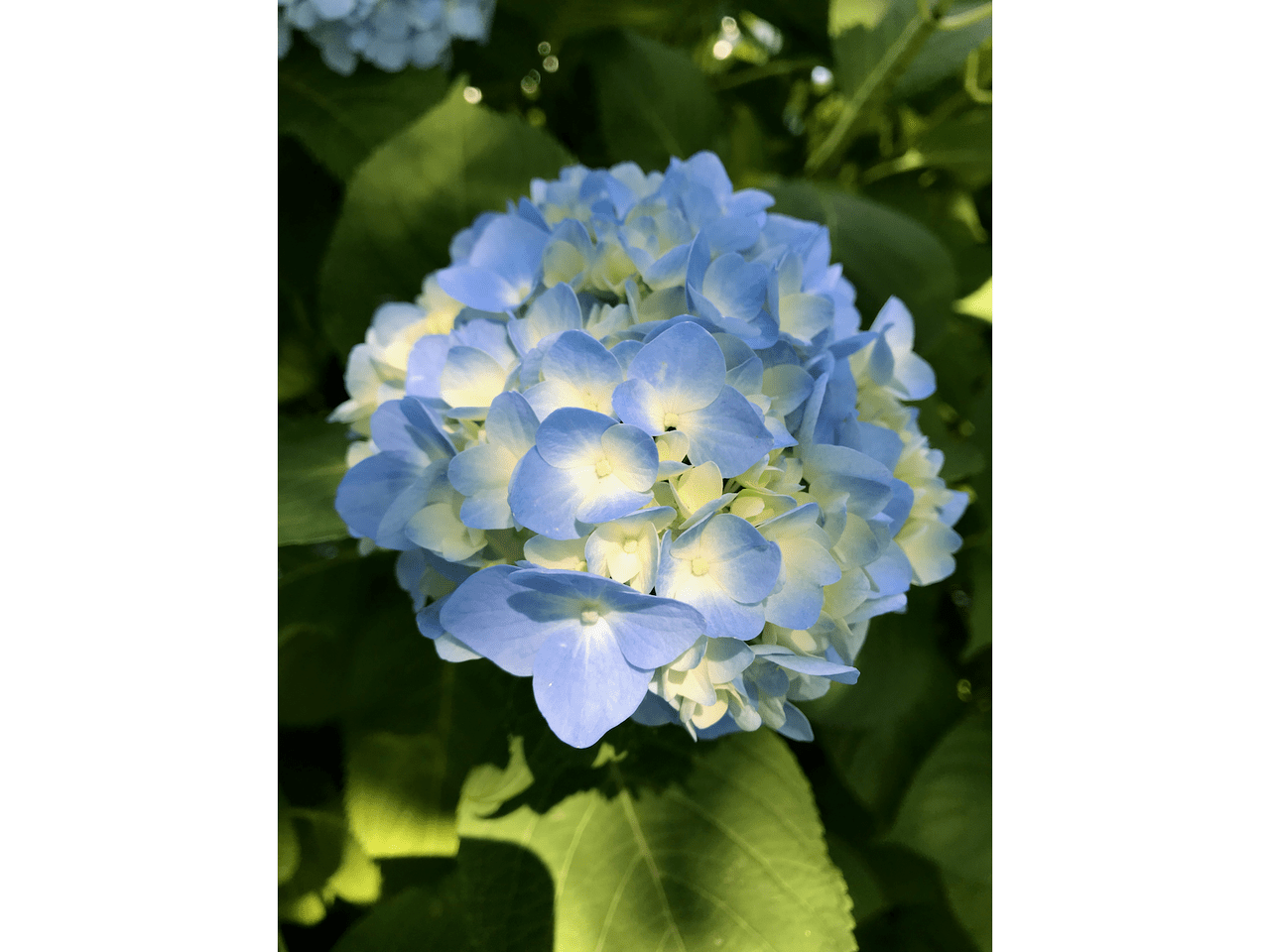 You can find them really everywhere, even next to the highway! Some temples are really famous for their Ajisai gardens and are a popular spot during this season.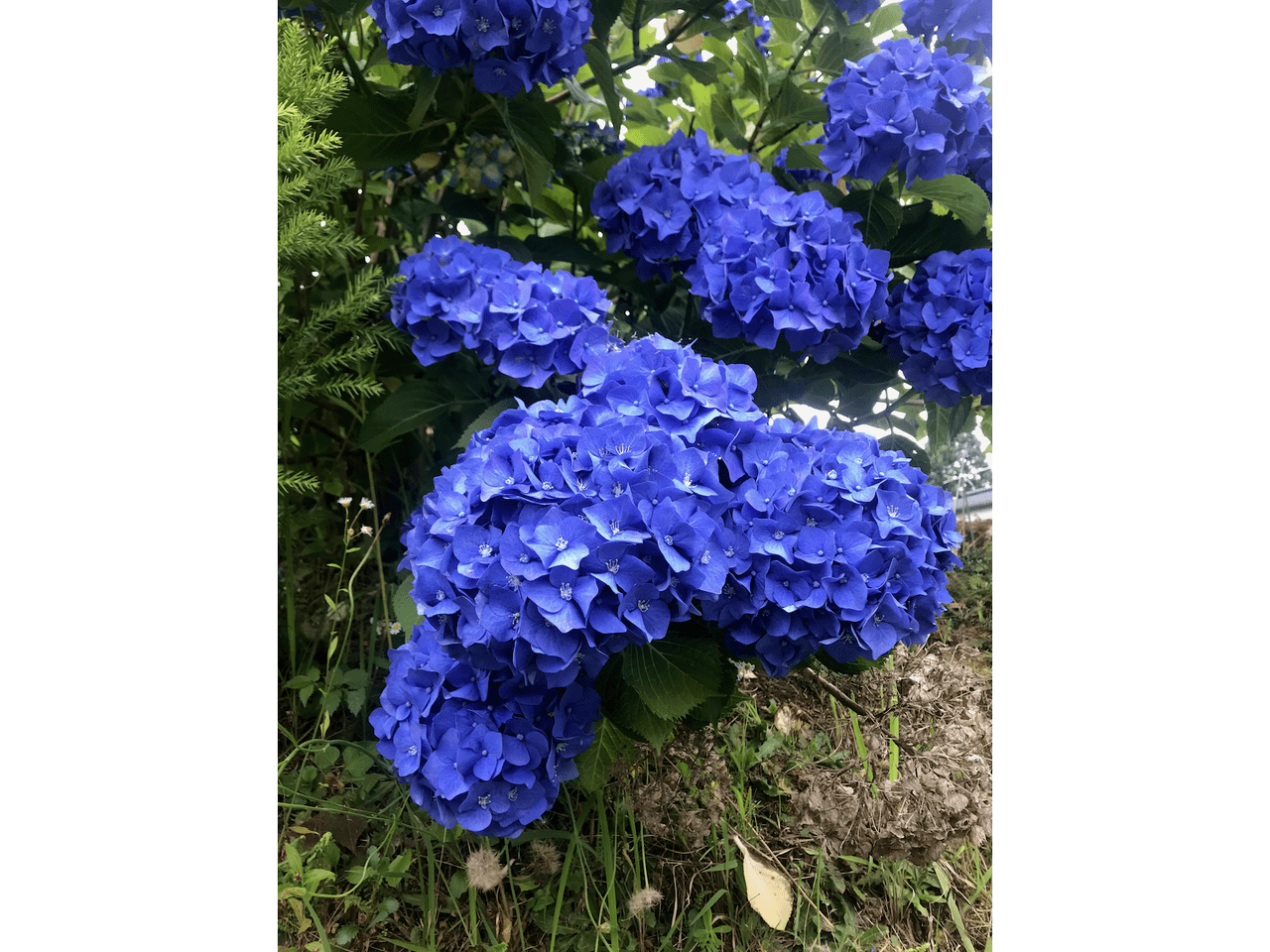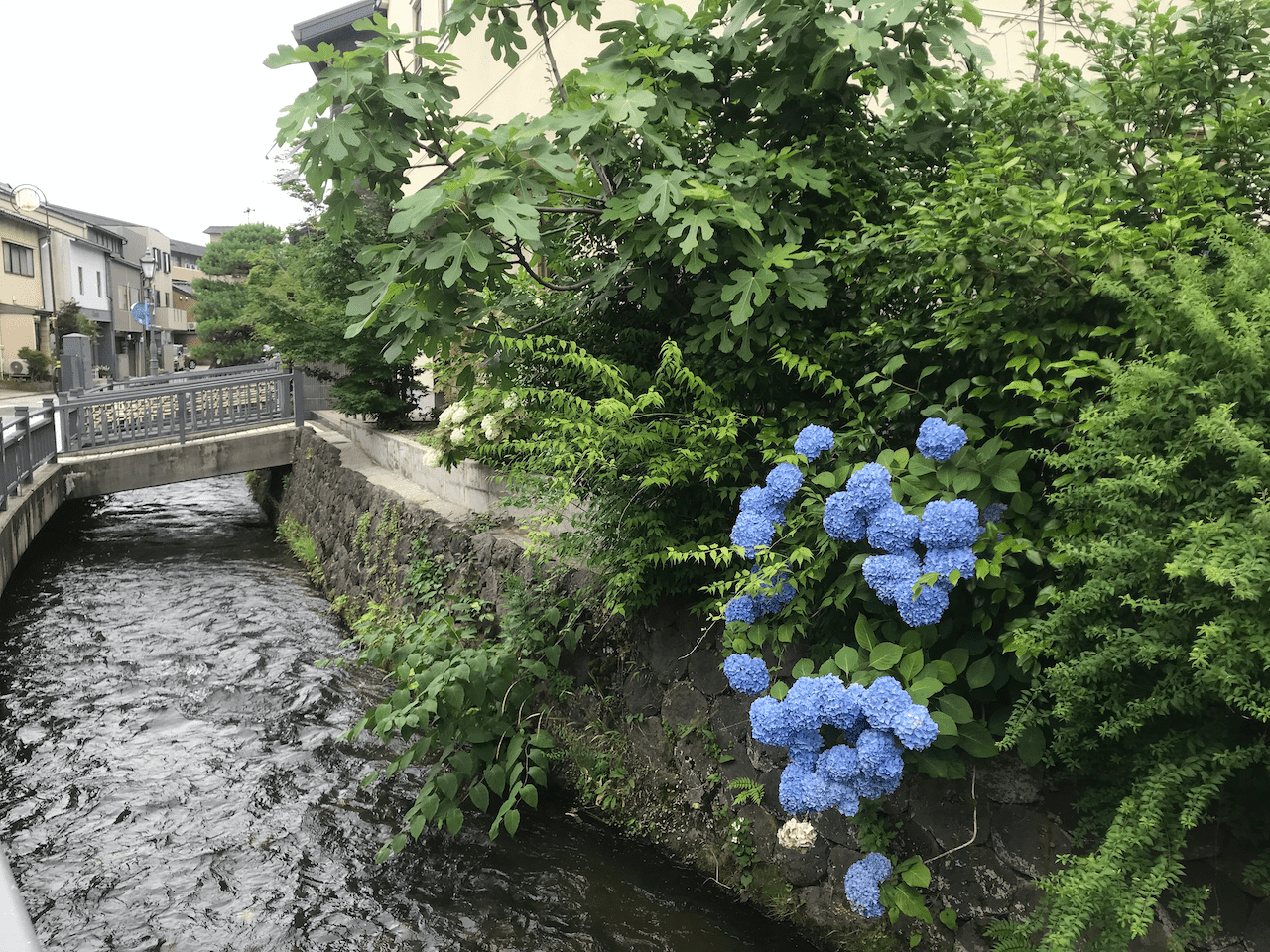 Ajisai everywhere in the backstreet of Korinbo, Kanazawa Center
We went to see the Ajisai Festival at IOX Arosa in Toyama, which is the ski area in Toyama prefecture where we enjoyed skiing this winter.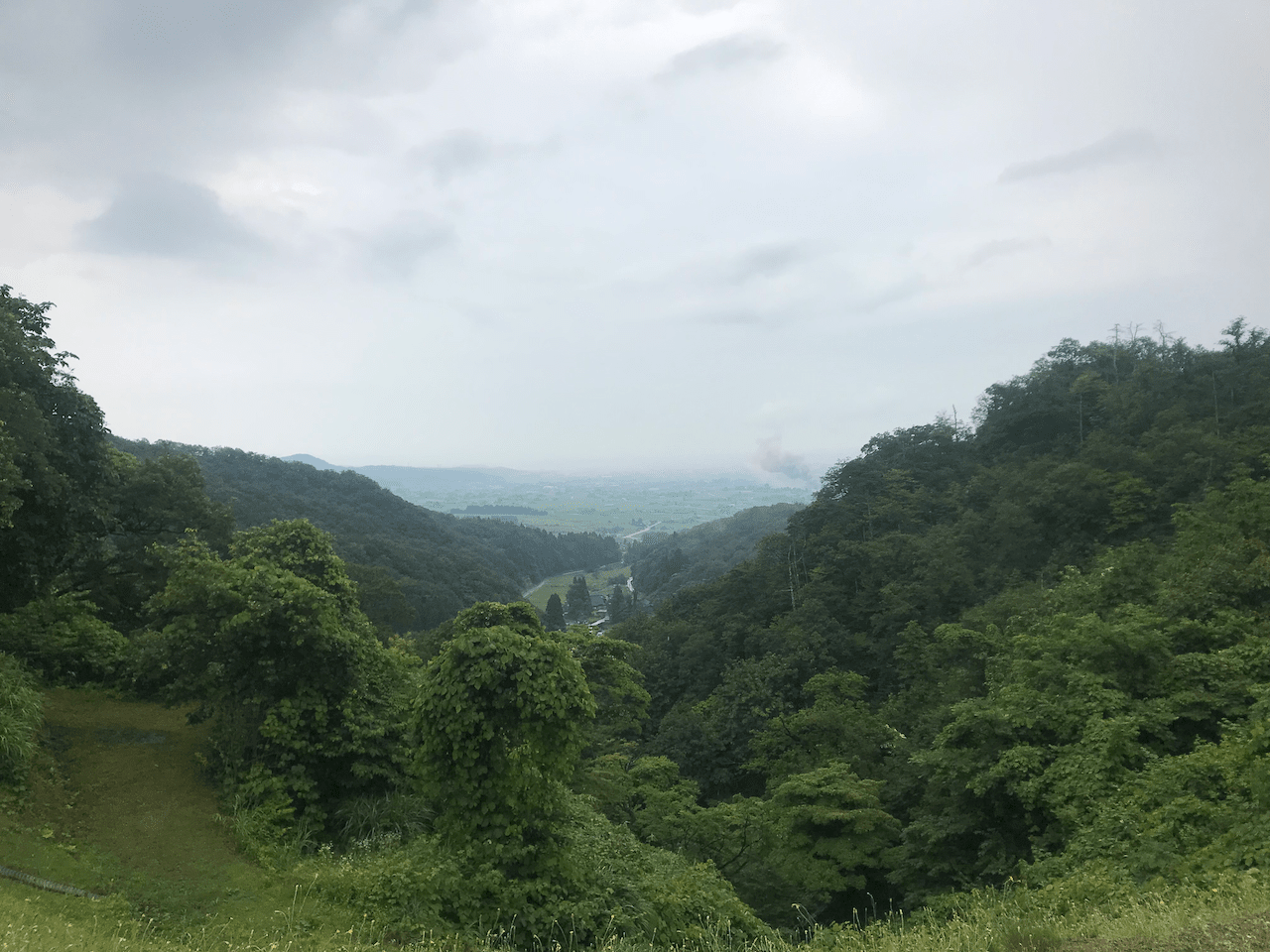 Looks a little different, without the snow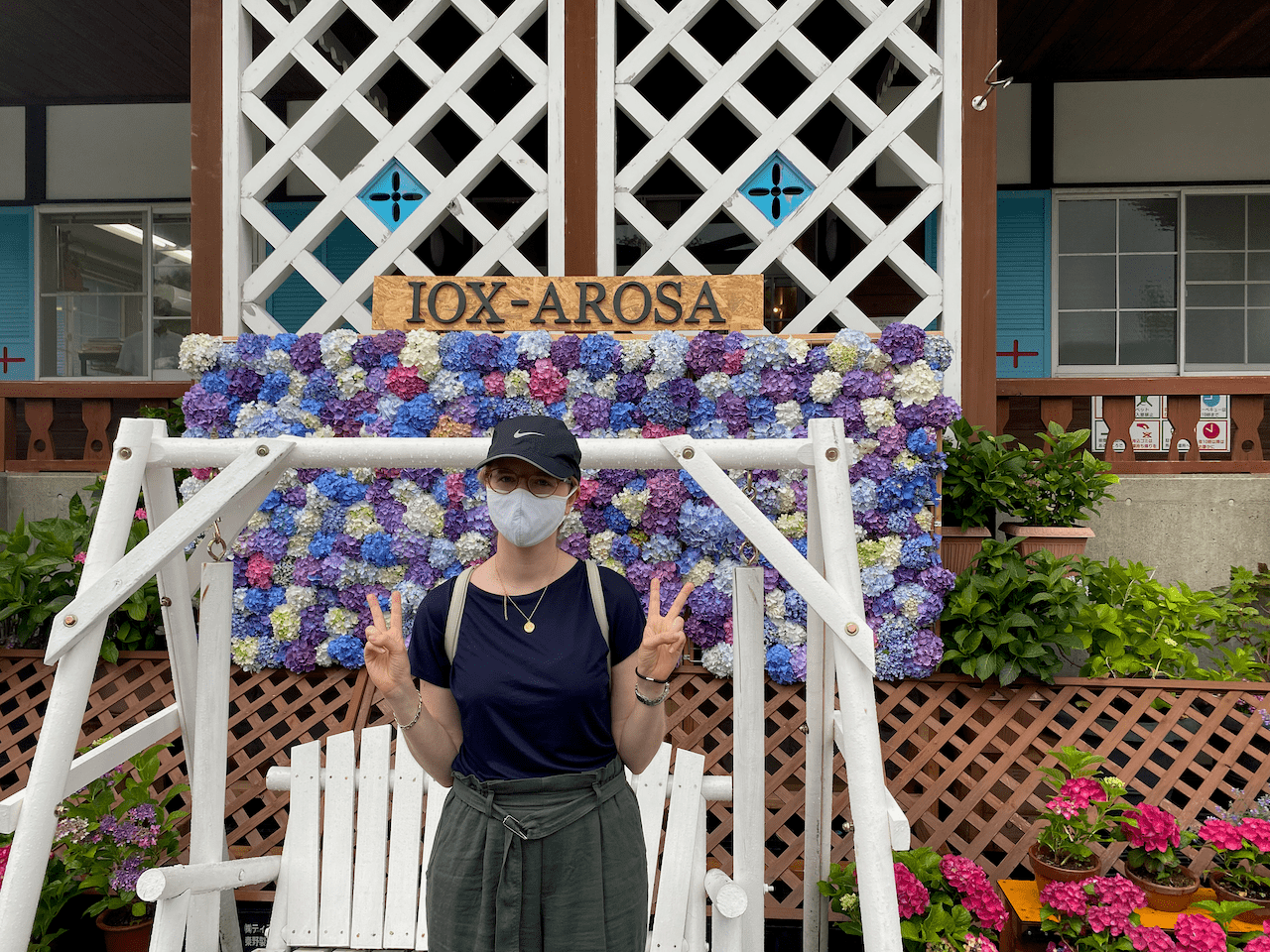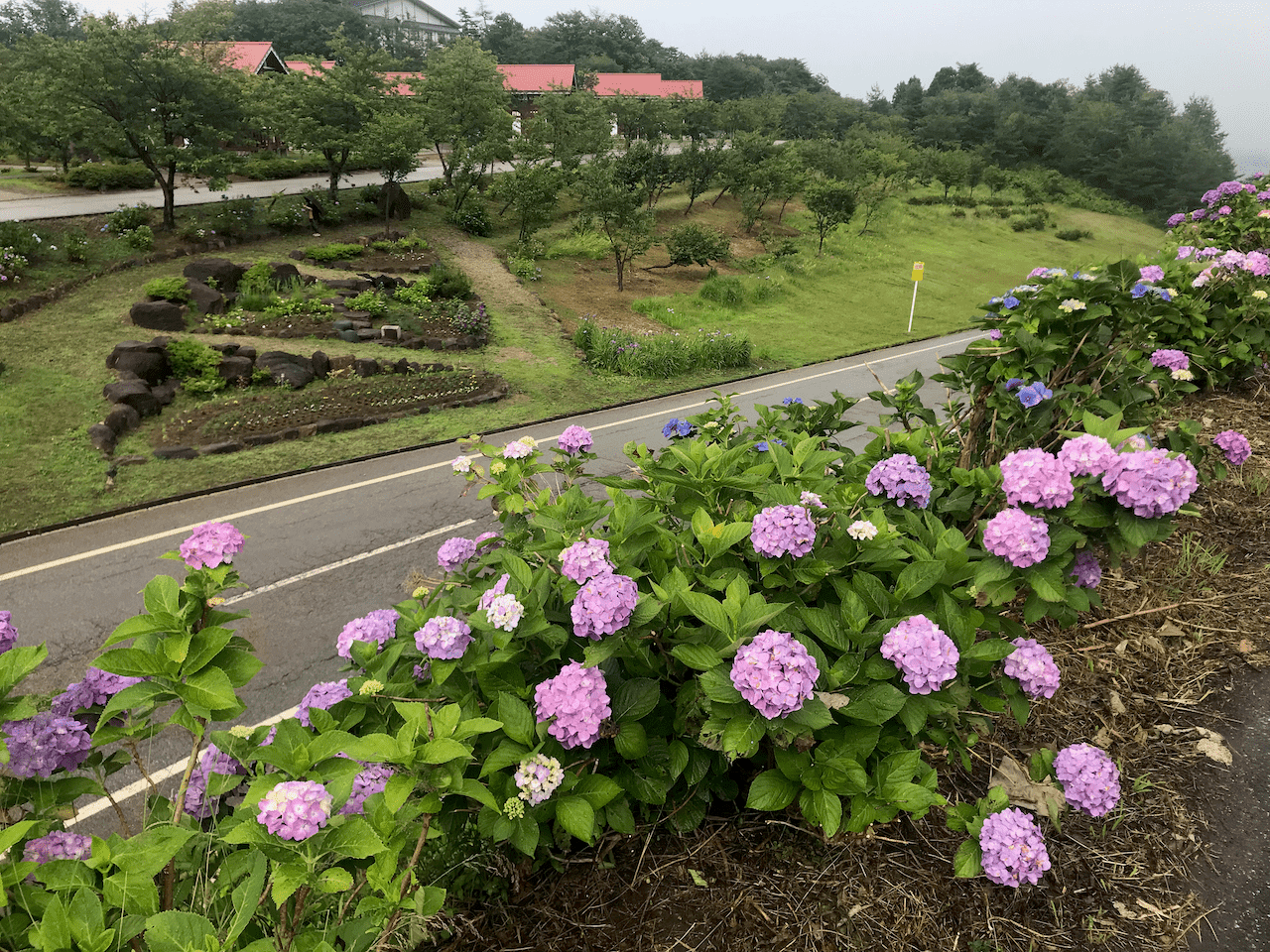 Ajisai flowers everywhere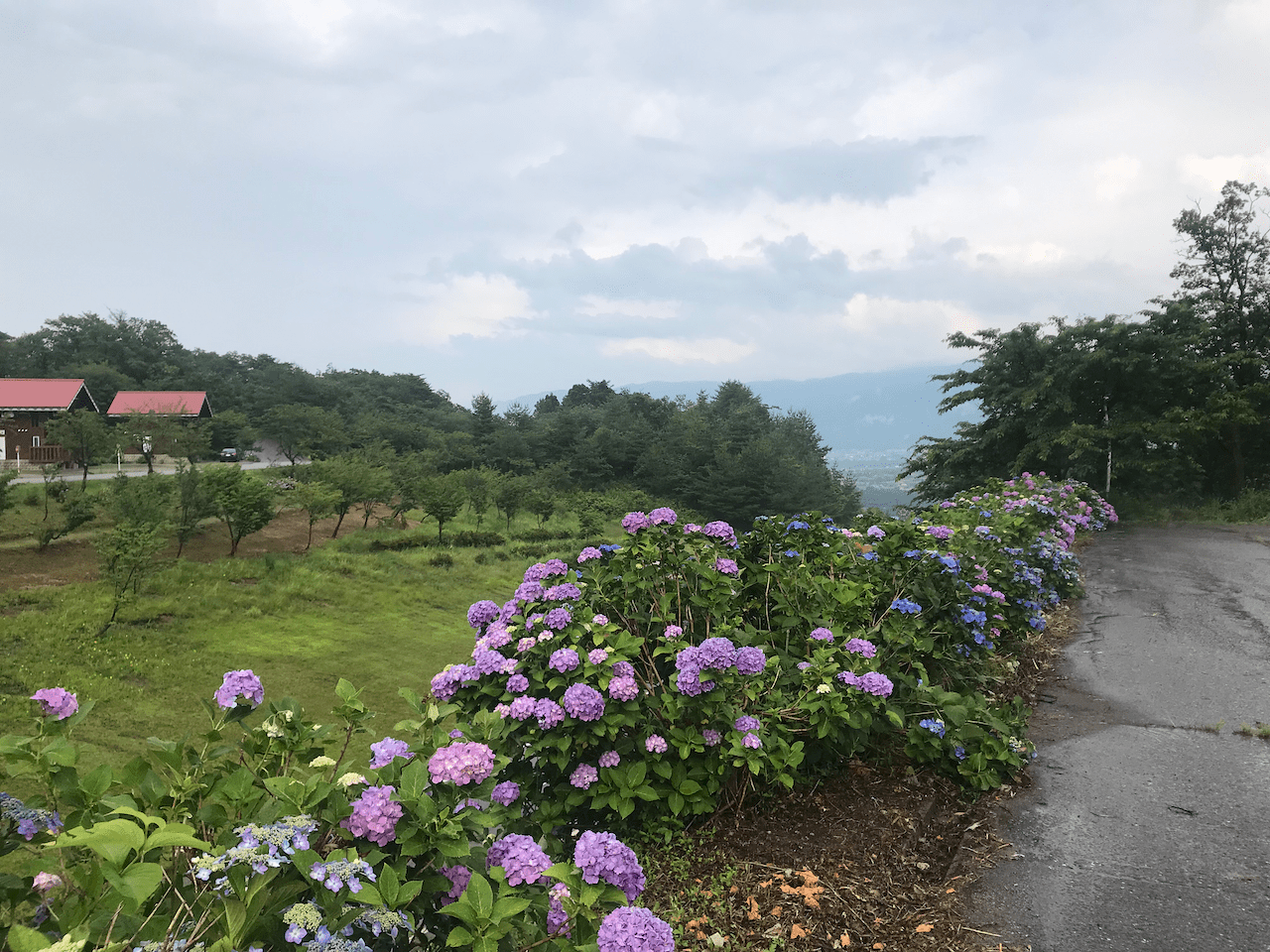 Sadly, the weather was really bad on that day and it was raining a lot, but still we were able to see the beautiful flowers and enjoy the atmosphere.
Love this color!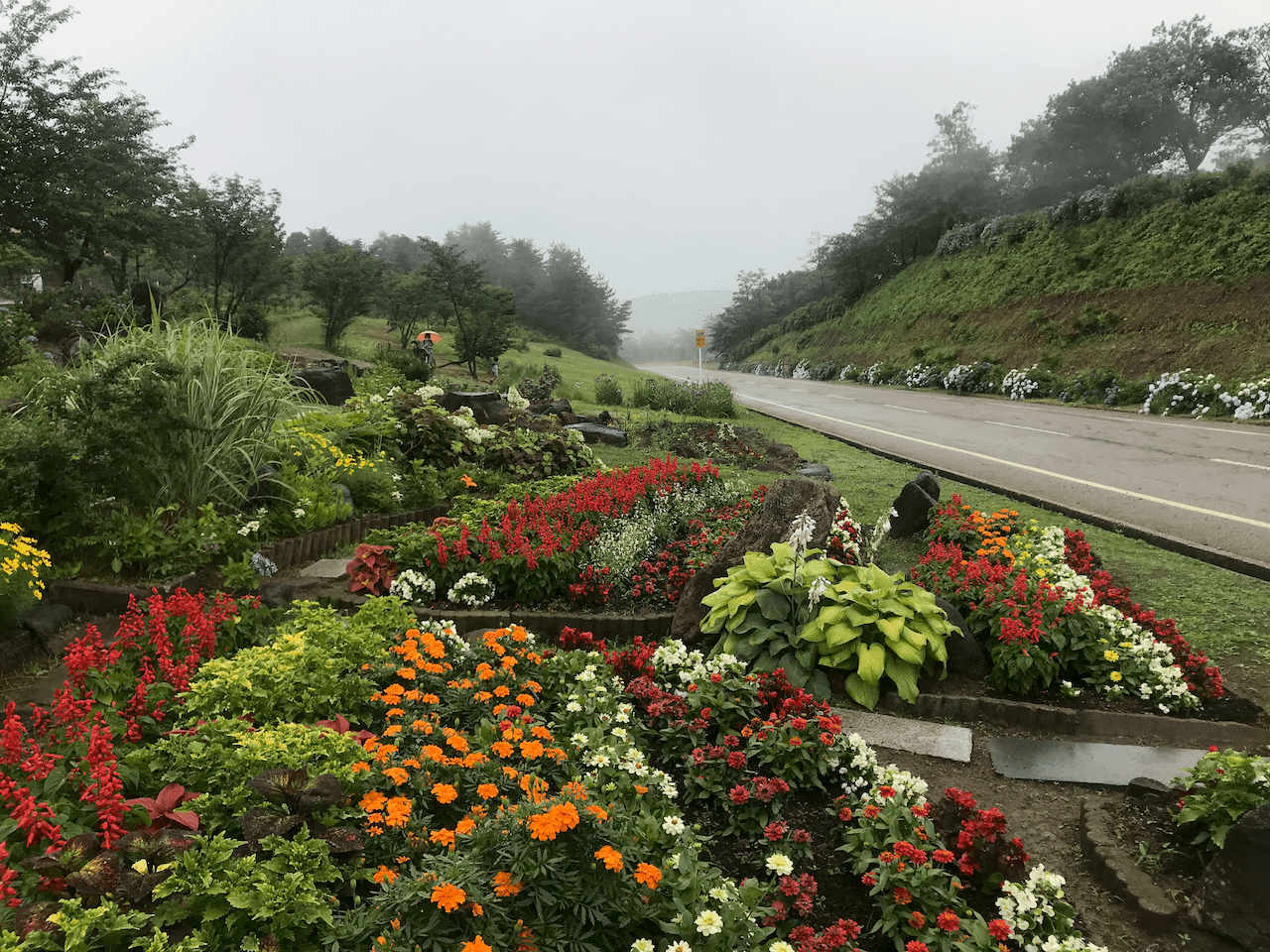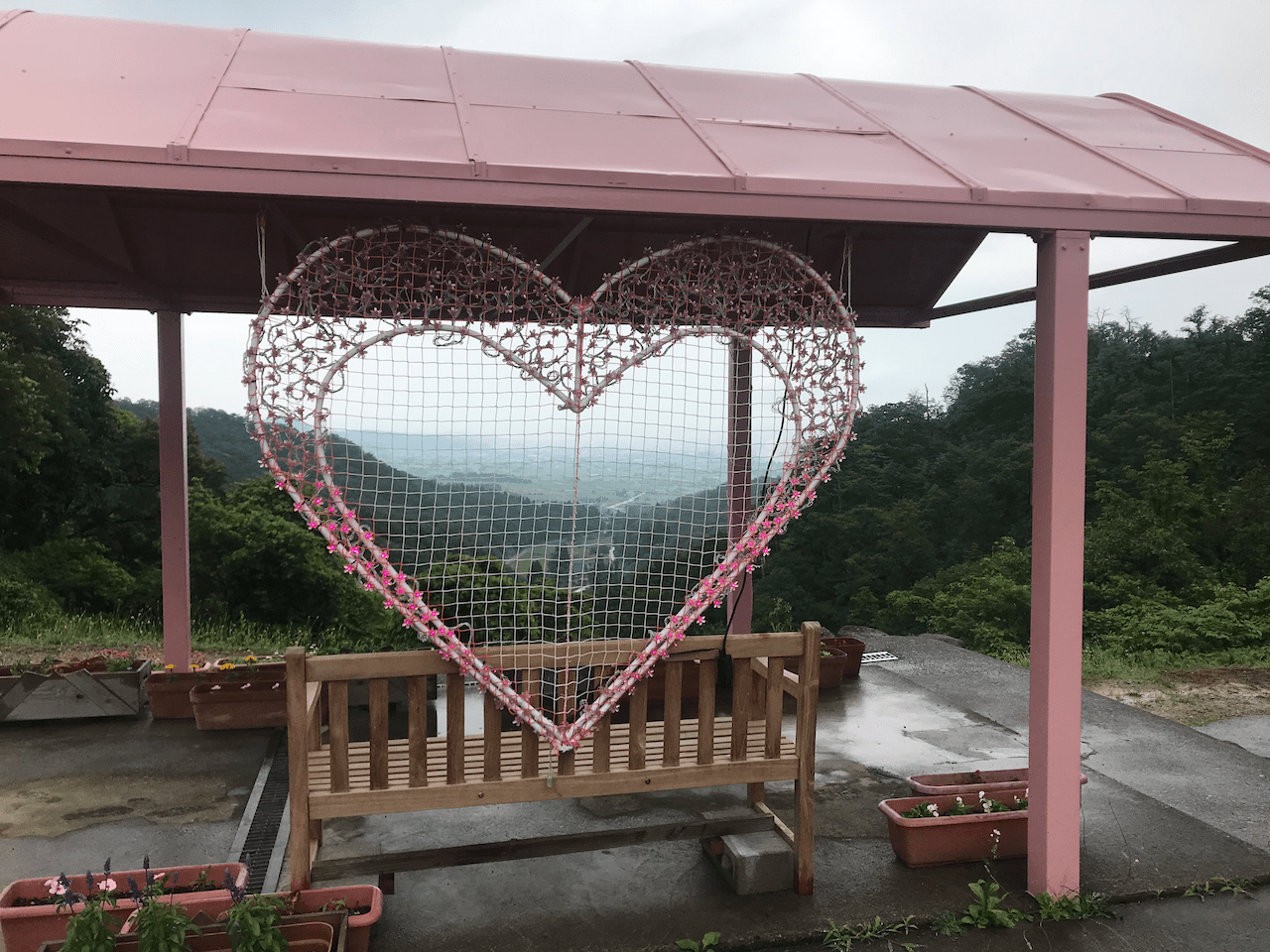 Nice view but sadly, it was too rainy for sitting down there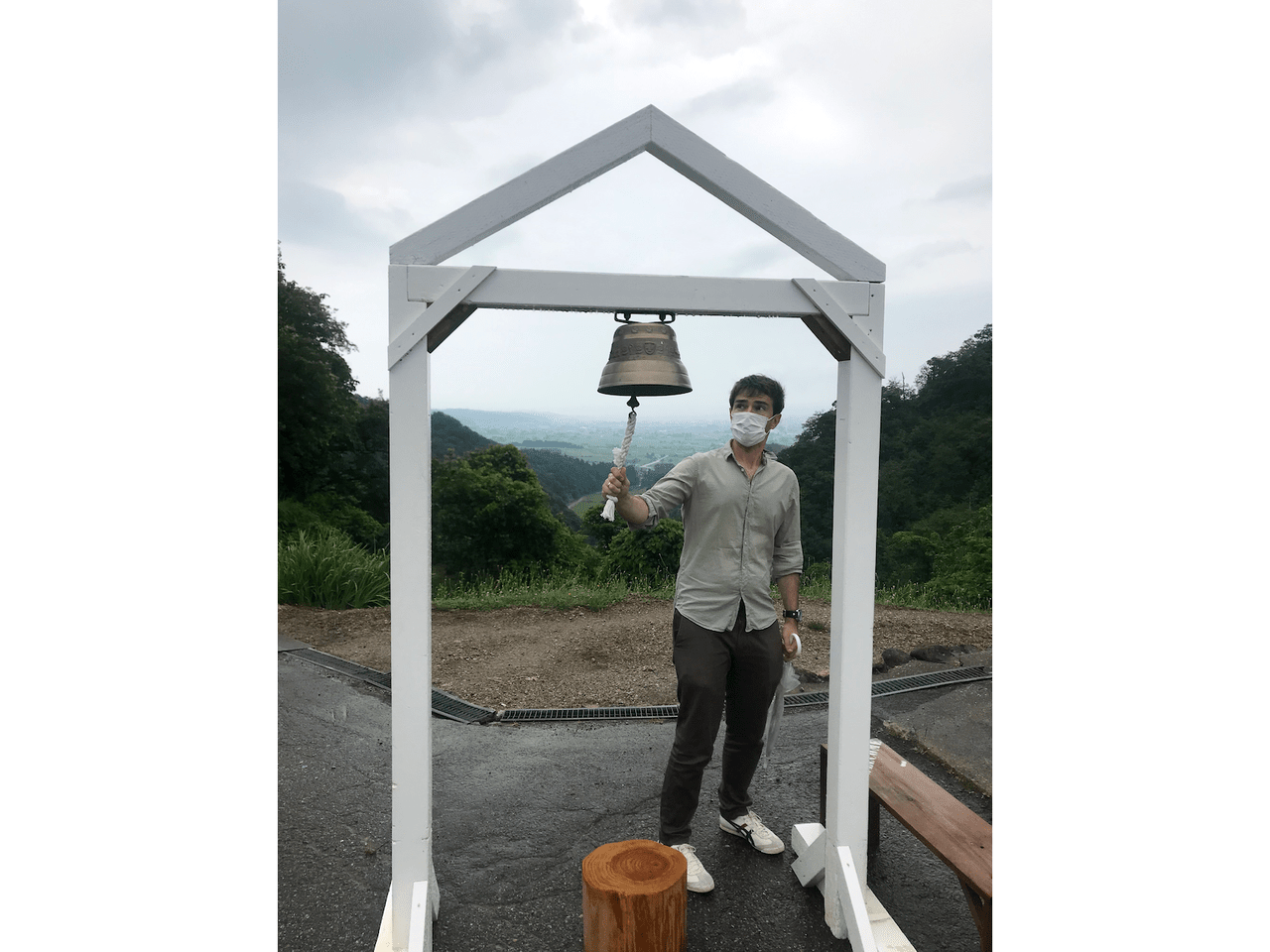 Ringing the bell in the rain
Afterwards, we drove to a very special café in the mountainside of Yuwaku Onsen, Kanazawa's hot spring town that we often visited in winter for enjoying a hot bath. This time though we didn't go there for a hot bath but for the great coffee of the Hammock Café.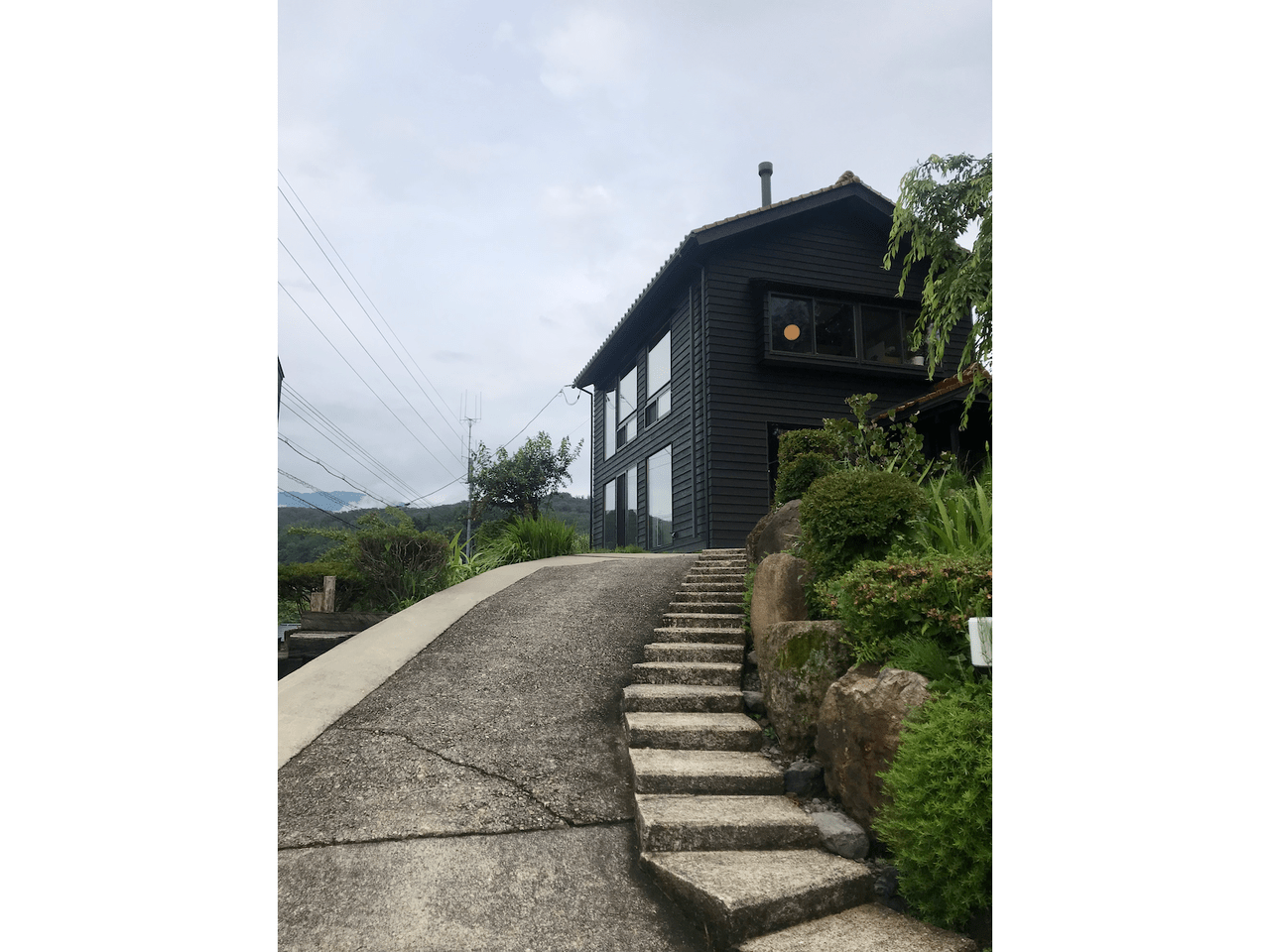 You can enjoy your coffee and cake while sitting in a comfortable hammock with a great view of the countryside. The architecture of the building itself is also really beautiful and worth the visit.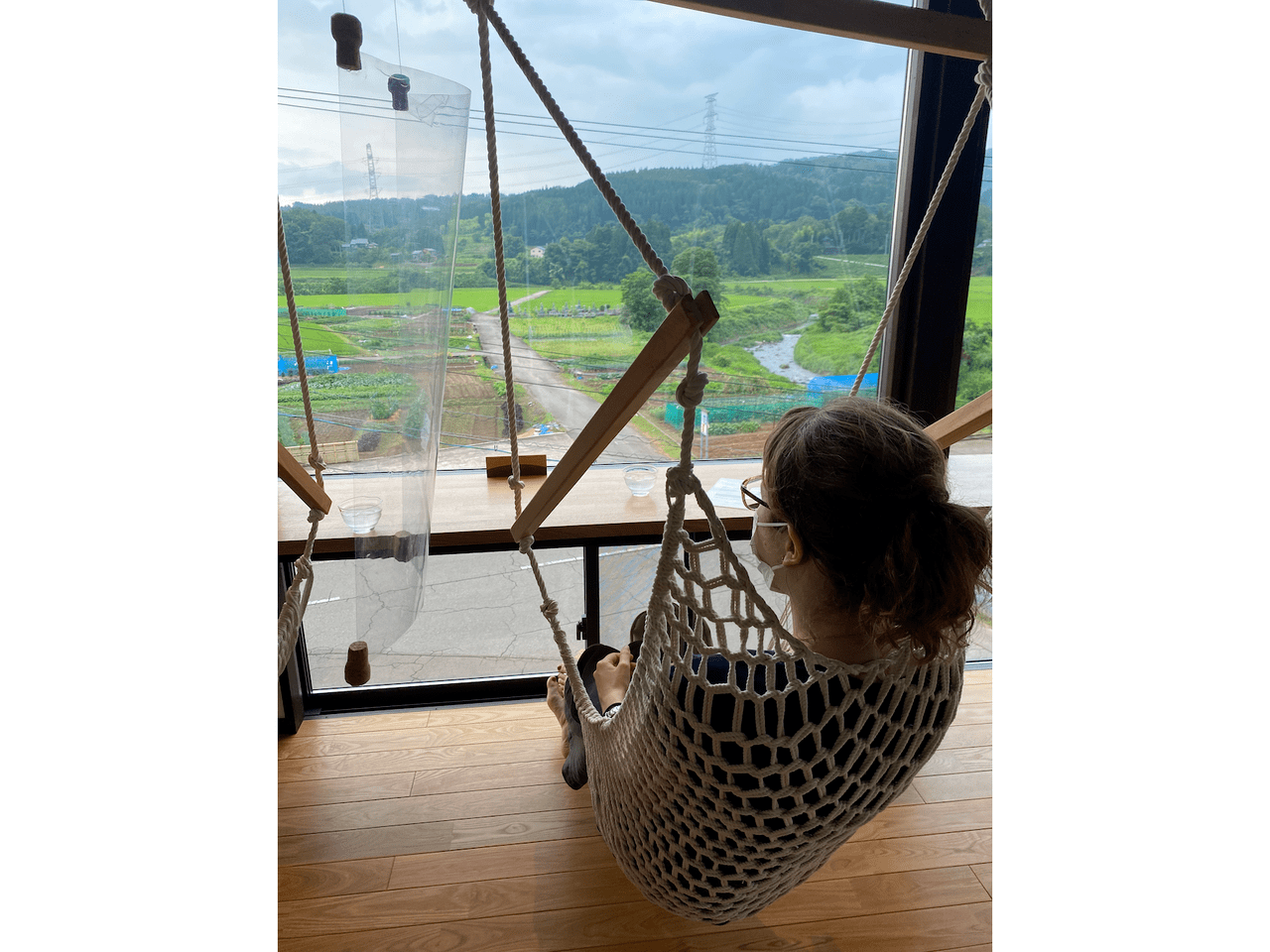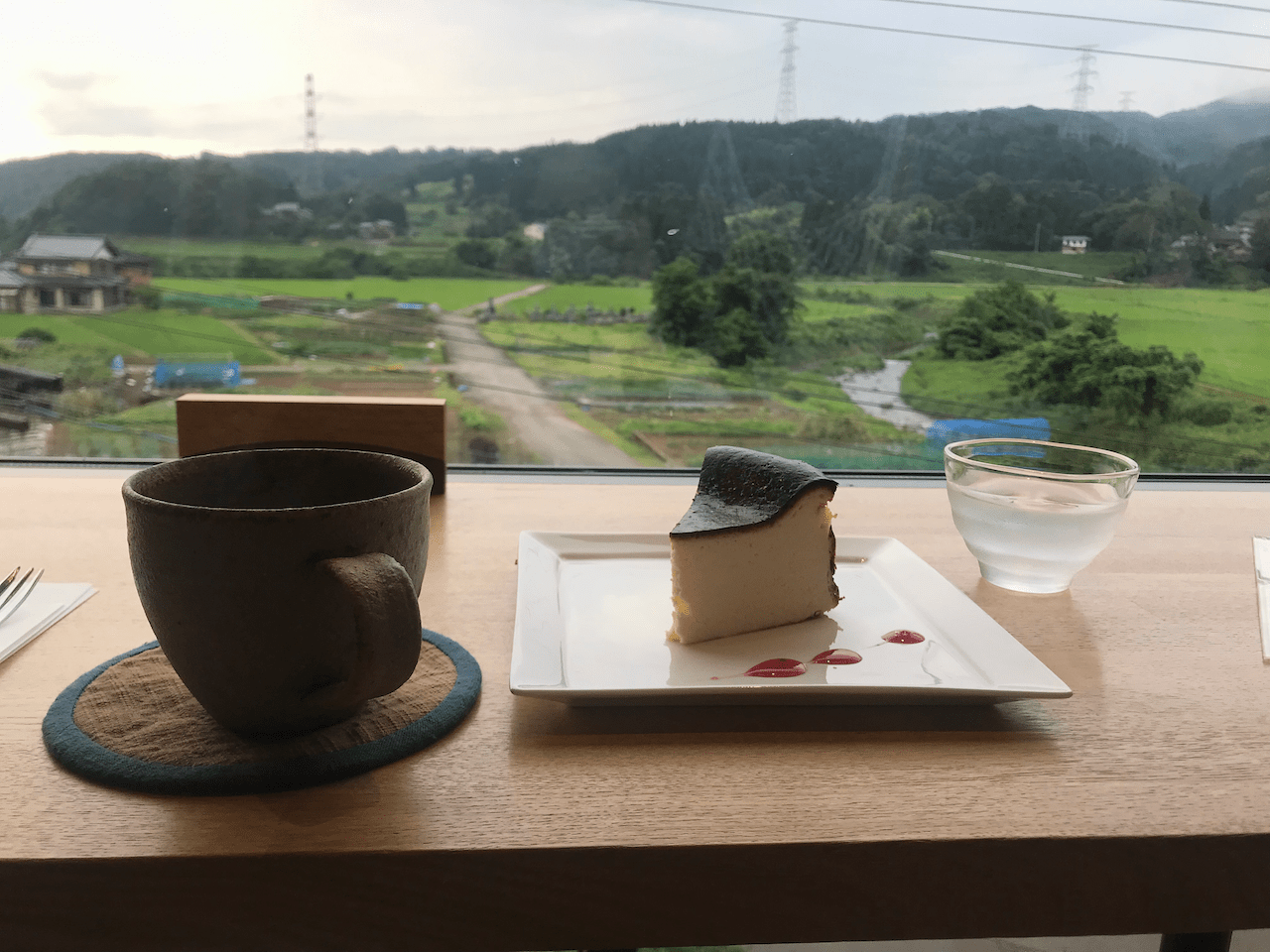 As well as the local shrine nearby, located on top of a small hill, offering a great view and a wonderful atmosphere.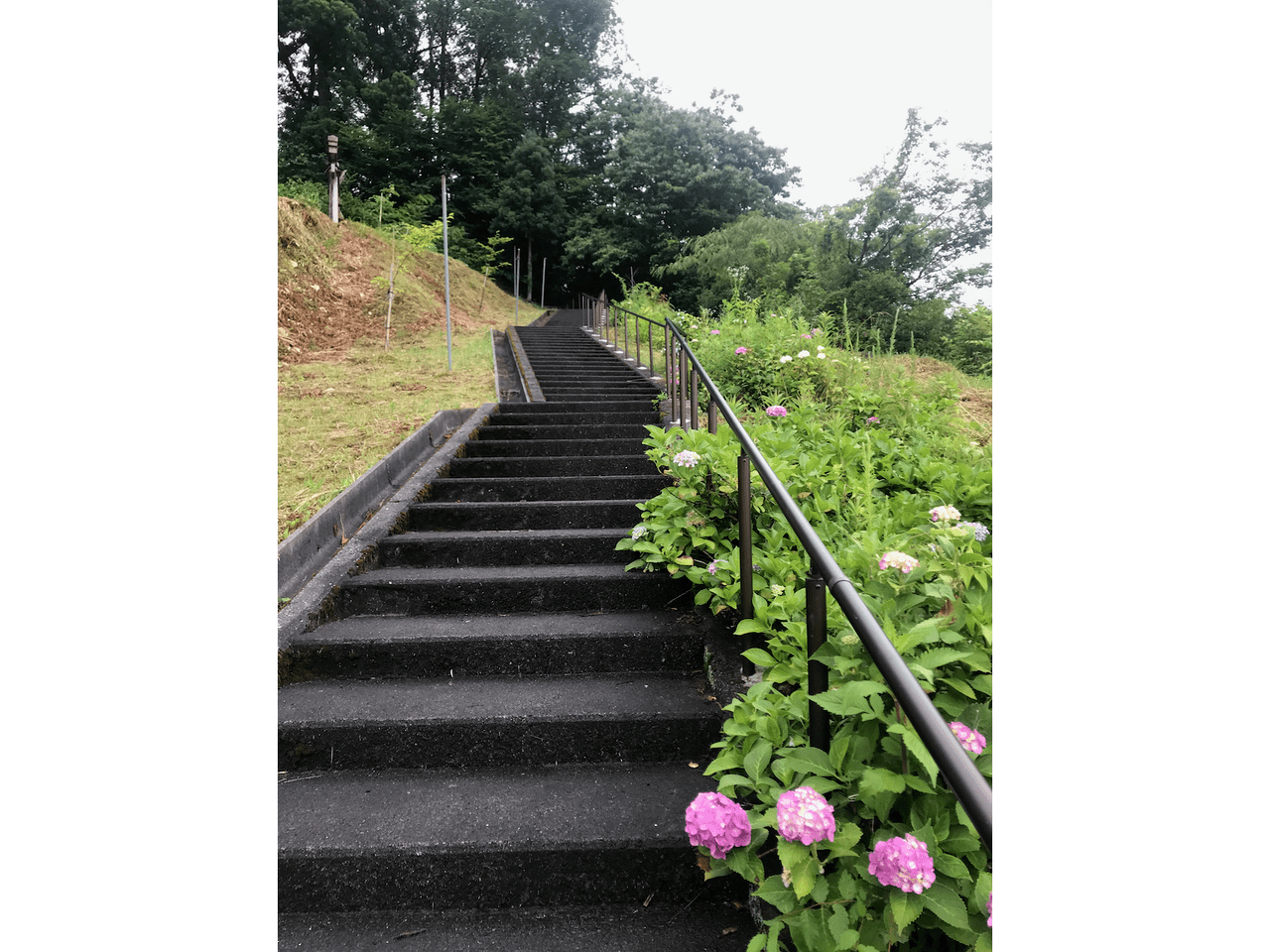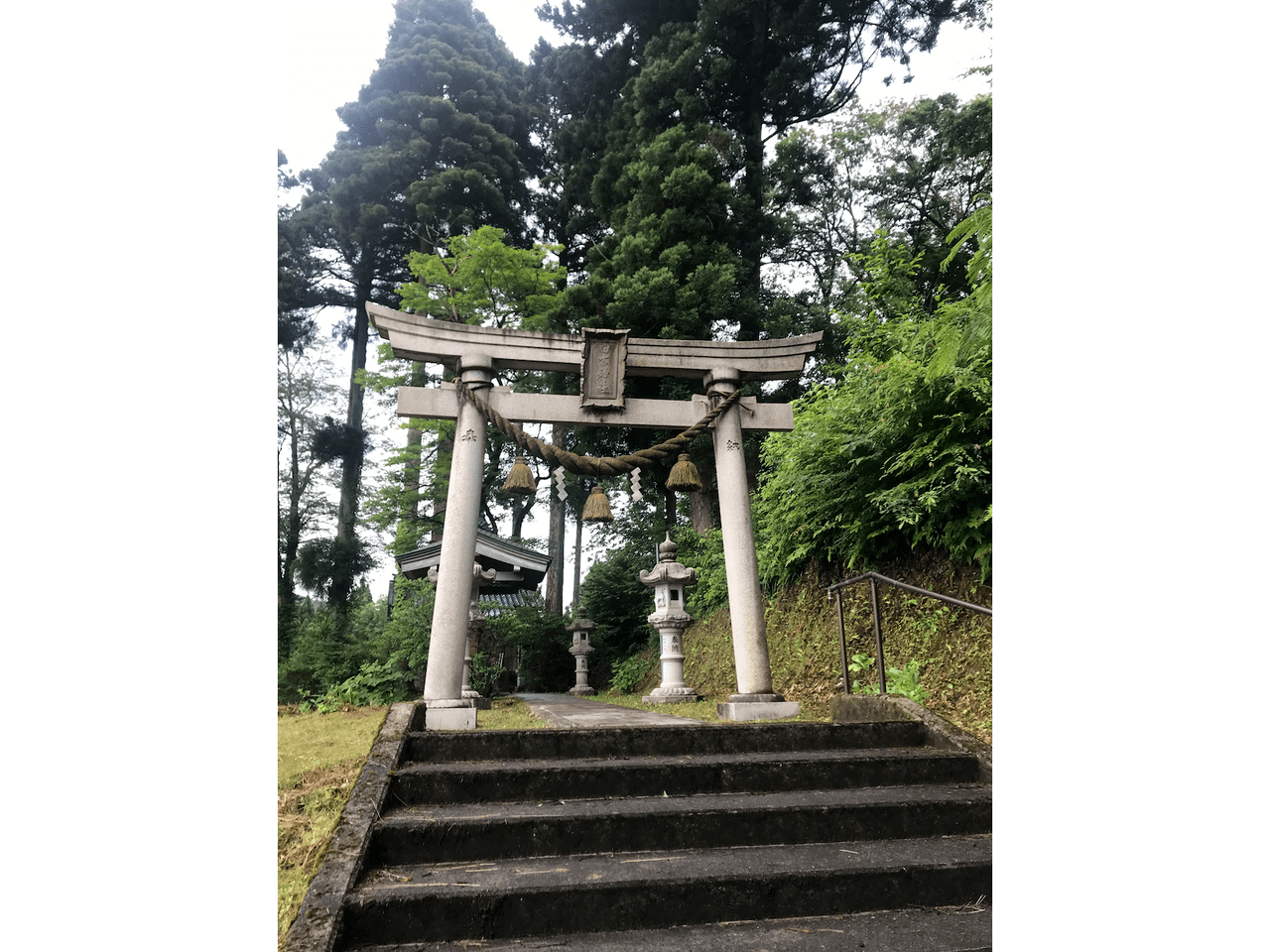 I really love to discover these small, hidden places in the neighborhood. Kanazawa truly is a special place.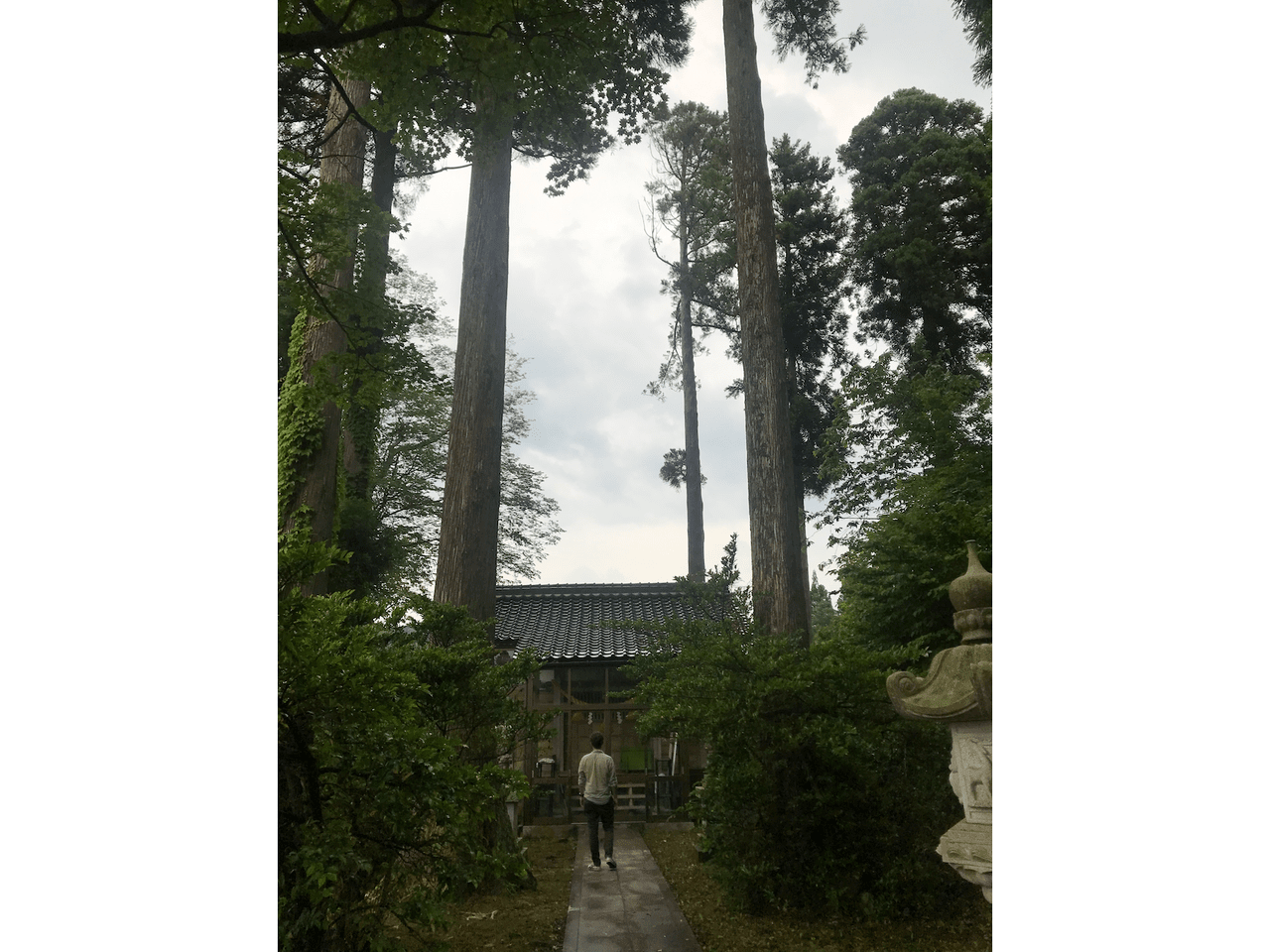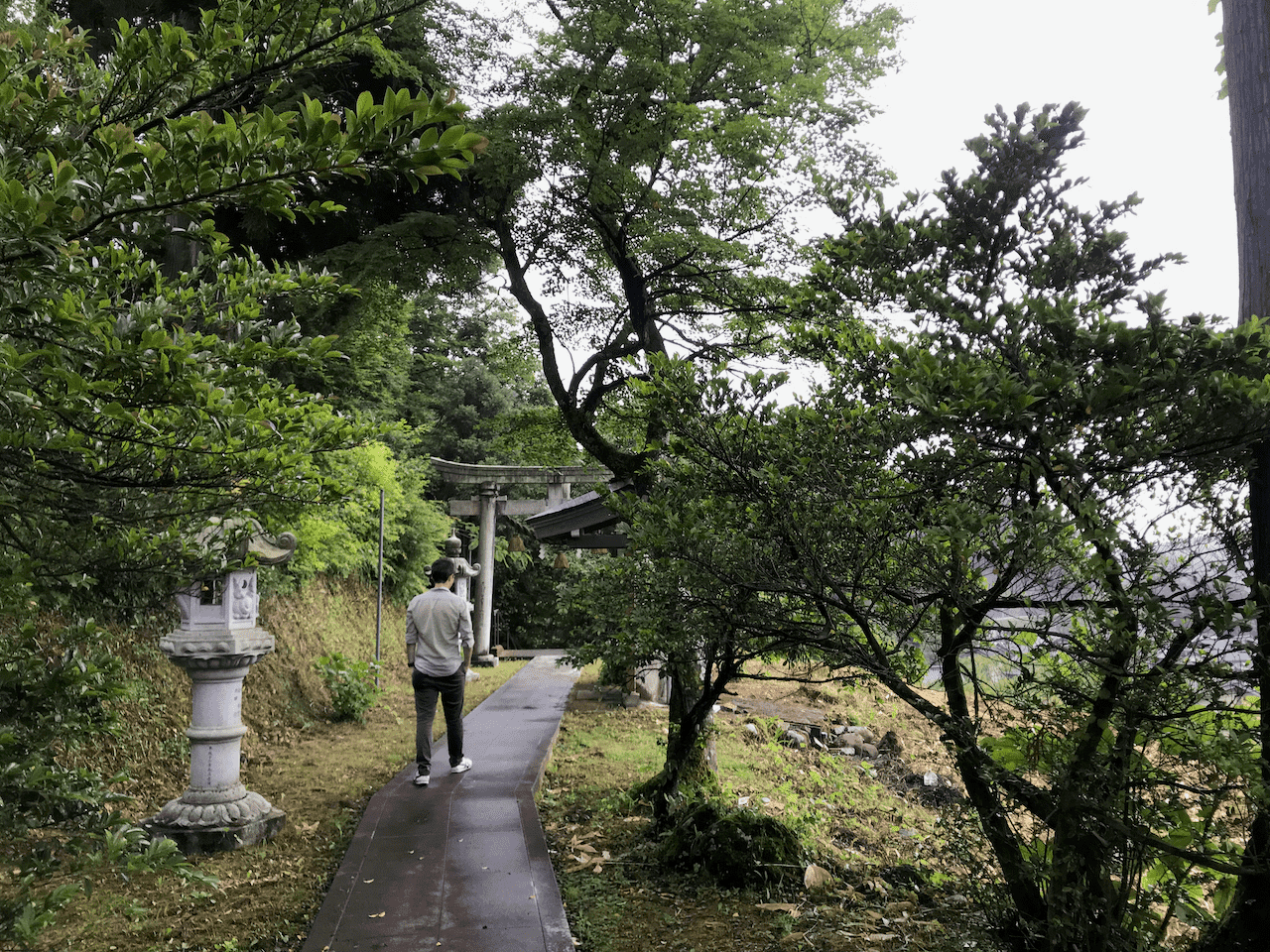 Japanese test - Again
Yes, you read that correctly. At the beginning of July, I spent another long Sunday at the Ishikawa test center for the Japanese test, JLPT. This time, I tried the intermediate level N3 (which can be compared to B1 level). You can read more about it here. As always, I found myself sitting at the (very uncomfortable) desk, wondering how the hell I ended up at this place. I am not going to lie, the preparation for this test was very tough and I was studying a lot in my free time and, two weeks before the test, late at night and on weekends. It's a lot that you have to be able to use and I had some moments where I wasn't sure if I would be able to pull this off. Thanks to my teacher Ishimura sensei from Machi Academy, I managed to stay on track. Without him, I couldn't have done it!
It was a very humid and hot day and I was very tired before it even began. My friend Rumi and her mother drove me to the test site, as it was far away from my home and very inconvenient to reach by public transport. That was awesome, I could relax a little and Rumi's calming presence helped me to become focused and calm.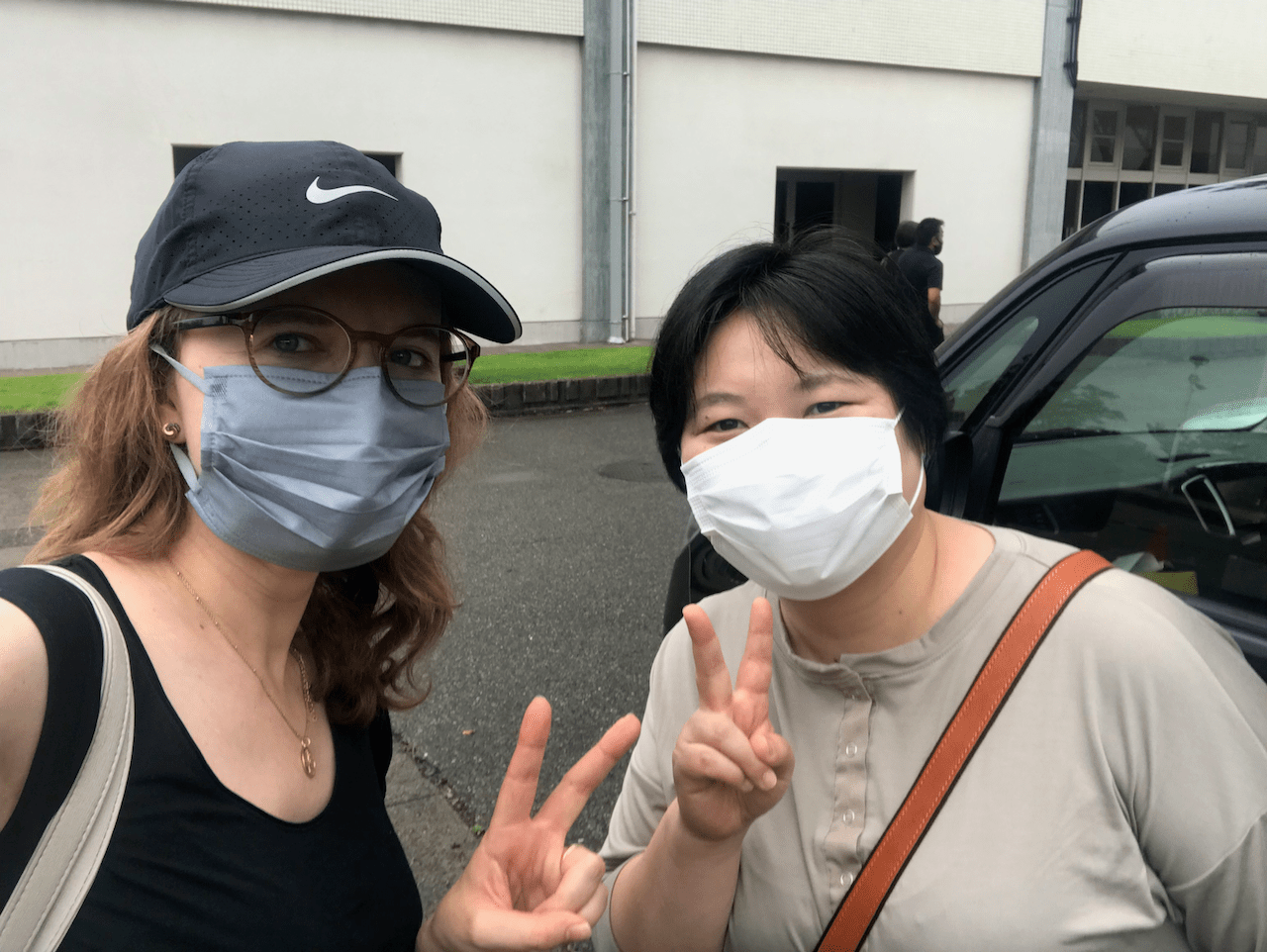 Best service!
As many people are trying for N3 level, the test center this year was located in a huge hall so that all 500 people (yep, you read that correctly) could attend. Of course, mask use, frequent sanitation, temperature checks, etc. were mandatory.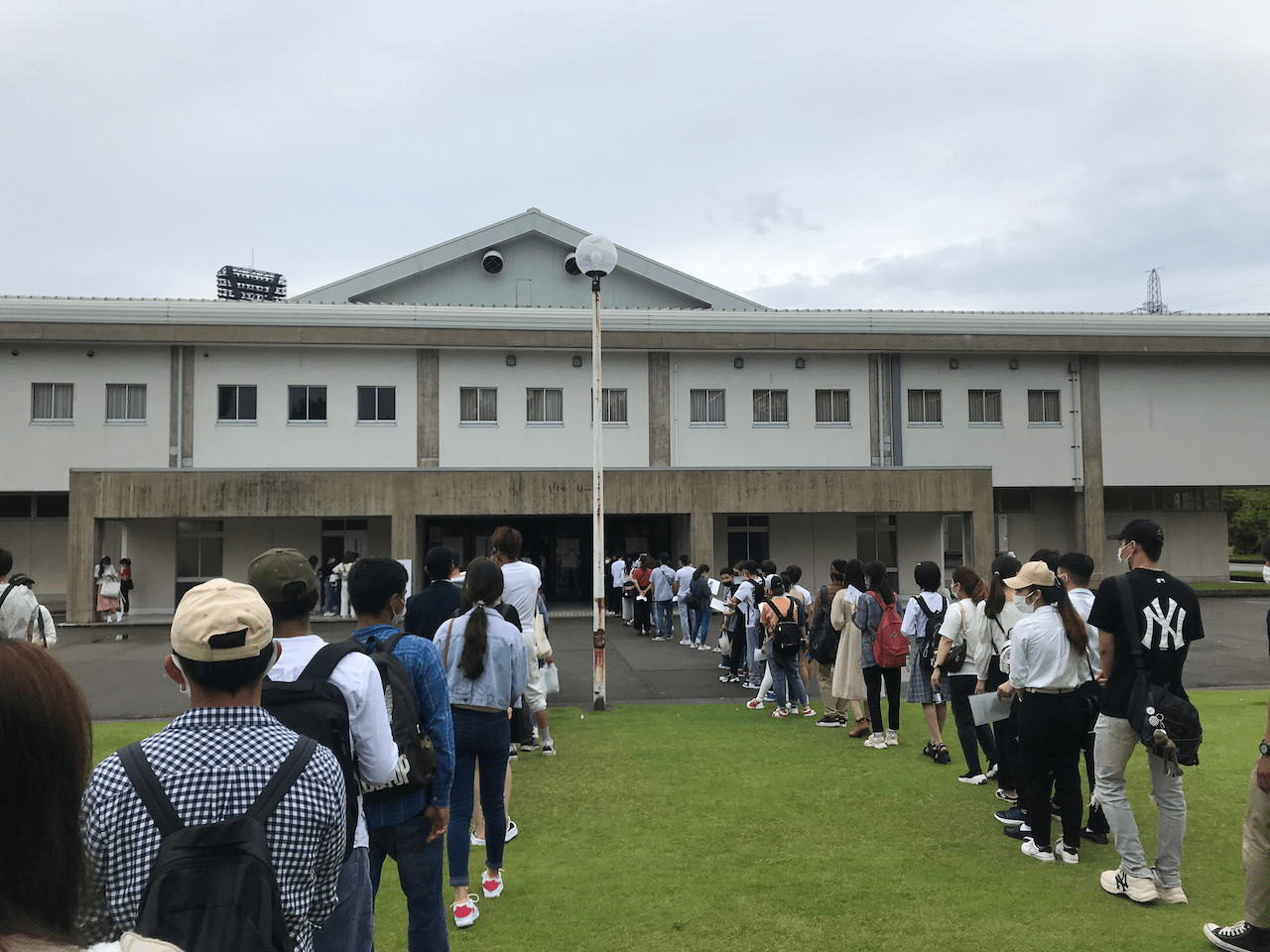 Lining up for the temperature checks
Even though there were so many people, all foreign residents living in either Ishikawa, Toyama or Fukui prefecture, the hall was still only half full with the test site.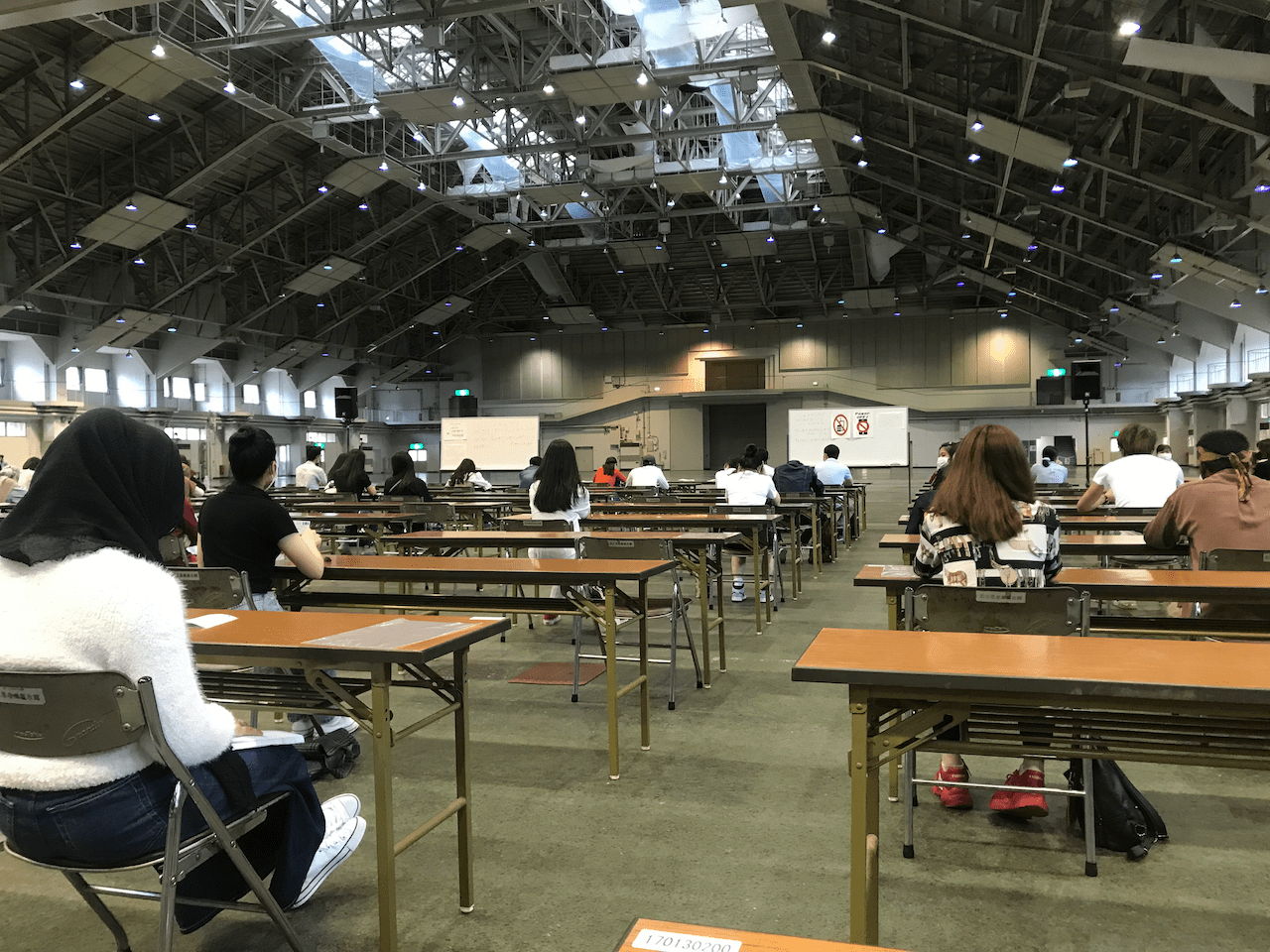 I was so happy that two of my friends, Mayeesha and Preeti were also there, at least we didn't do this on our own. The test itself was tough, I have no clue if I passed or not, but afterwards we were really proud with ourselves that we showed up and tried. I will receive my results probably end of August. So let's see how it goes!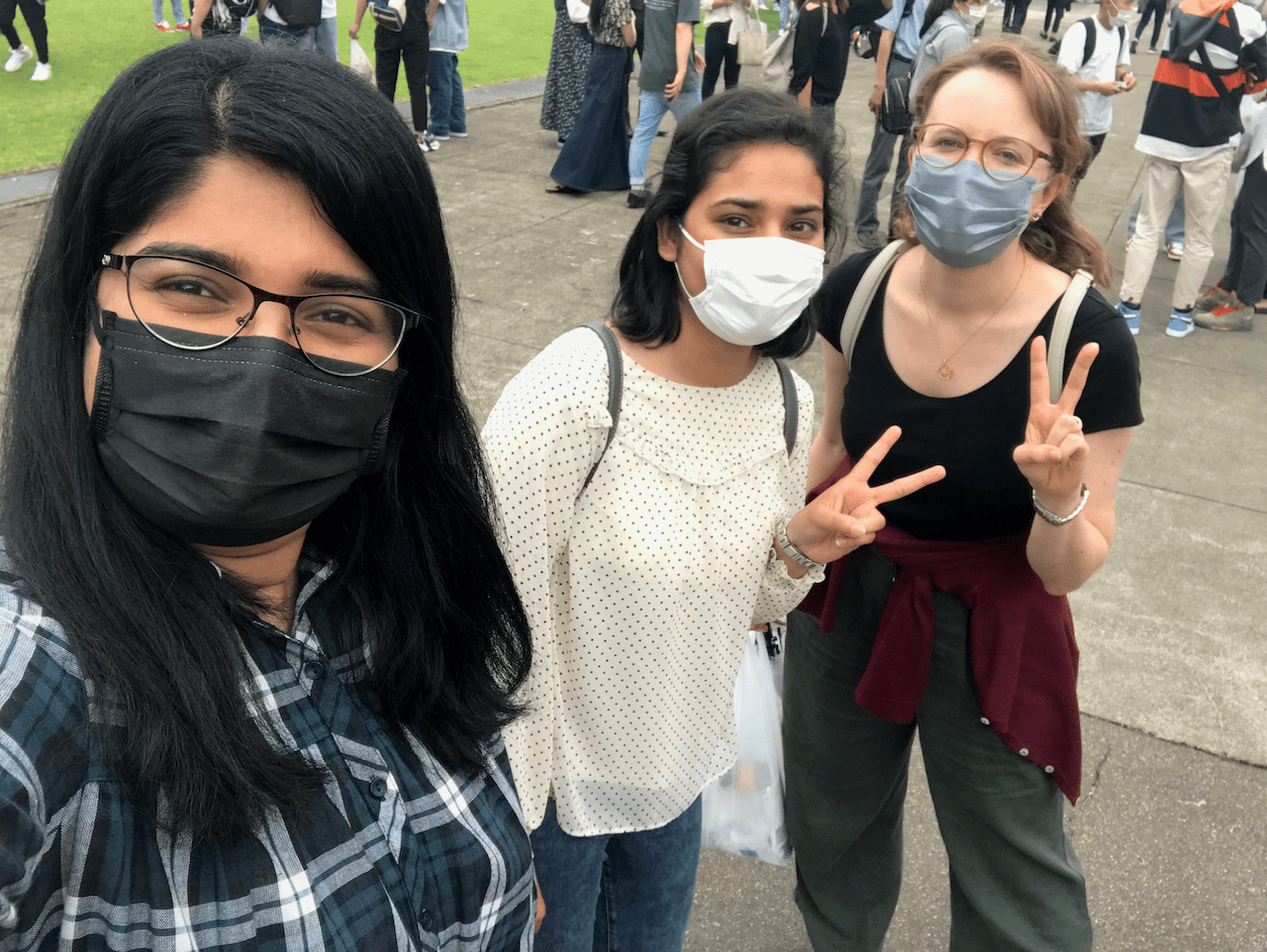 So happy that it's over!!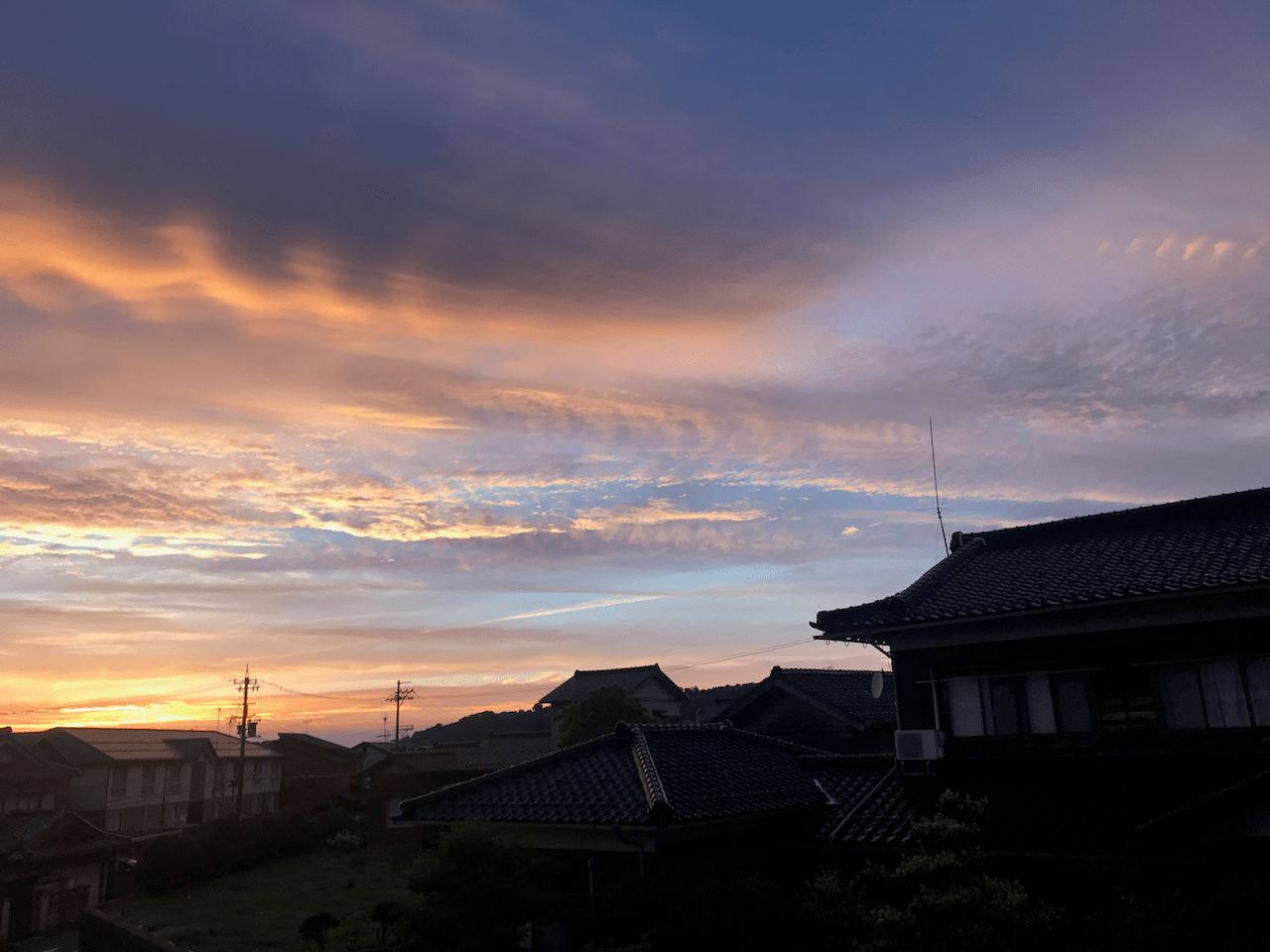 And I saw one of the most beautiful sunsets on that day as well
Up Next
Read more about our long day trip to Lake Biwa, Japan's biggest lake in Shiga prefecture. Also, the humidity is rising and Japan's summer is just around the corner. Corona cases are rising - again. And the controversial Olympics are really going to take place. For more pictures, follow us on Instagram. Stay healthy and safe!