Life has been passing fast during the past weeks: we went from beautiful spring to rainy season and back to pre summer weather in a very short time span. As experienced in the past year, the weather during May and early June is really nice in Ishikawa. Not much rain, lots of sunny and not too hot days, lots of flowers and an early summer feeling. This year, we experienced a nice and sunny weather period except during Golden Week - it was raining during the whole holiday period! It felt like rainy season but luckily, it didn't last long and we went back to really warm and sunny weather.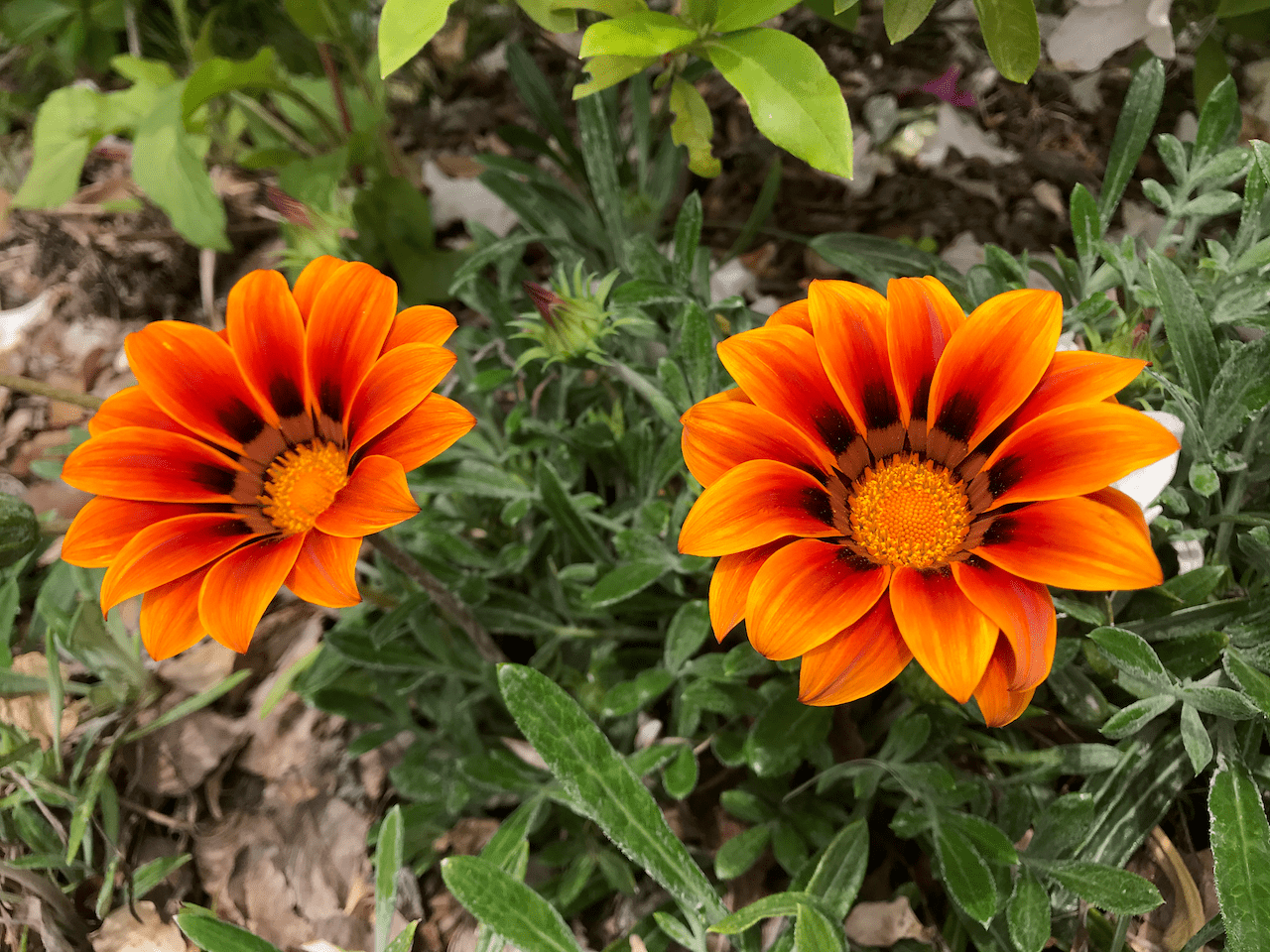 These orange flowers could be seen everywhere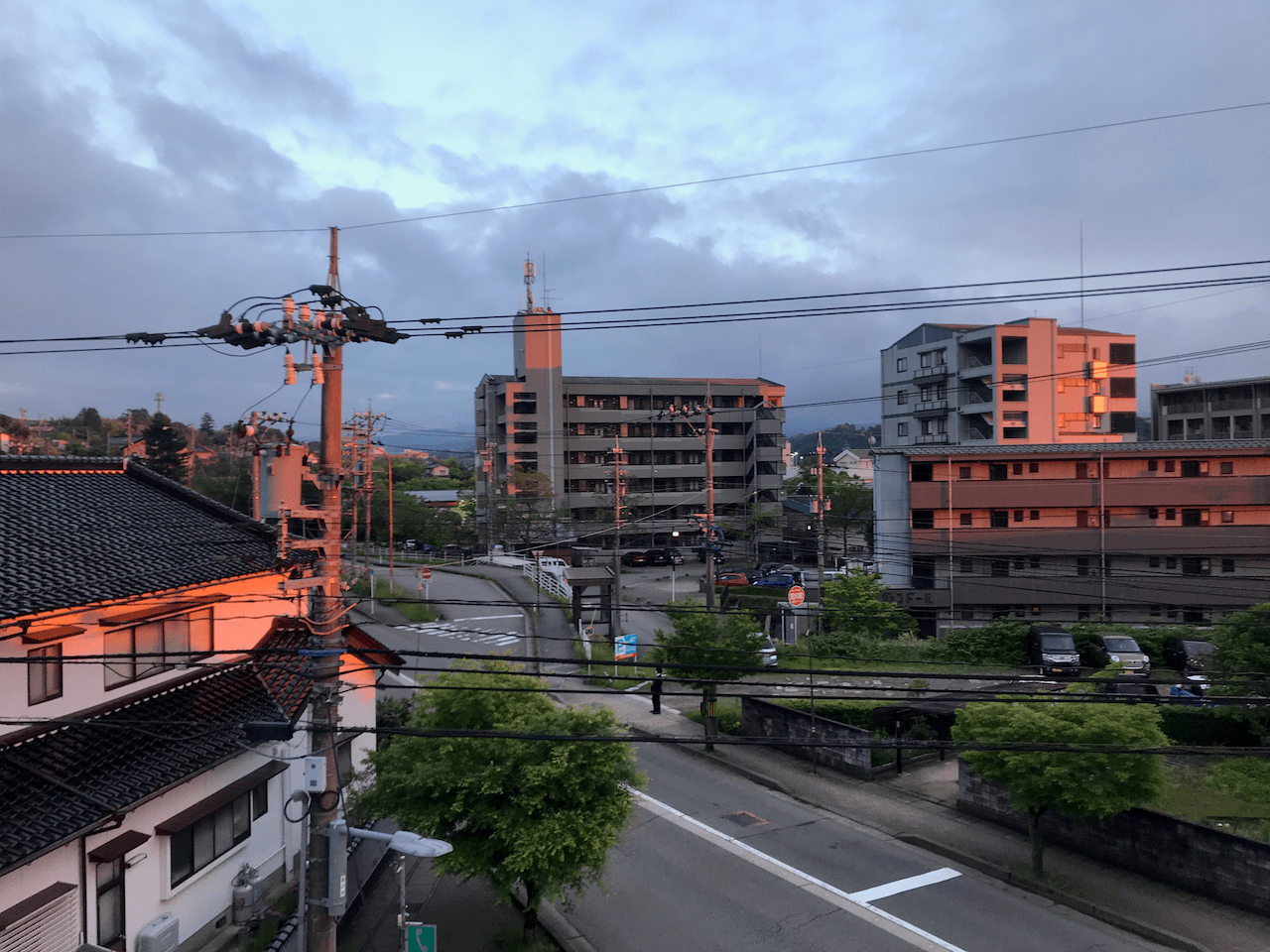 Dramatic sunsets
Recap of our Golden Week
With the exception of the day of my great trip to Tateyama (read more here), Golden Week was quite rough this year. It was raining every day so we didn't have too many options on what to do because we also wanted to avoid indoor activities due to the rising Covid case numbers. In truth, we didn't do much besides a really rainy and short city stroll and a day trip to the southern part of Ishikawa: On that day, we rented the car and drove to Kaga Onsen area to visit the hot spring resort of Katayamazu. This part of Kaga is usually pretty nice: it's located directly at the shore of the Shibayamagata Lagoon and on clear sunny days you can even see Mt. Hakusan. However, when we arrived, it was raining a lot and both the lagoon and the sky were just grey and pretty depressive.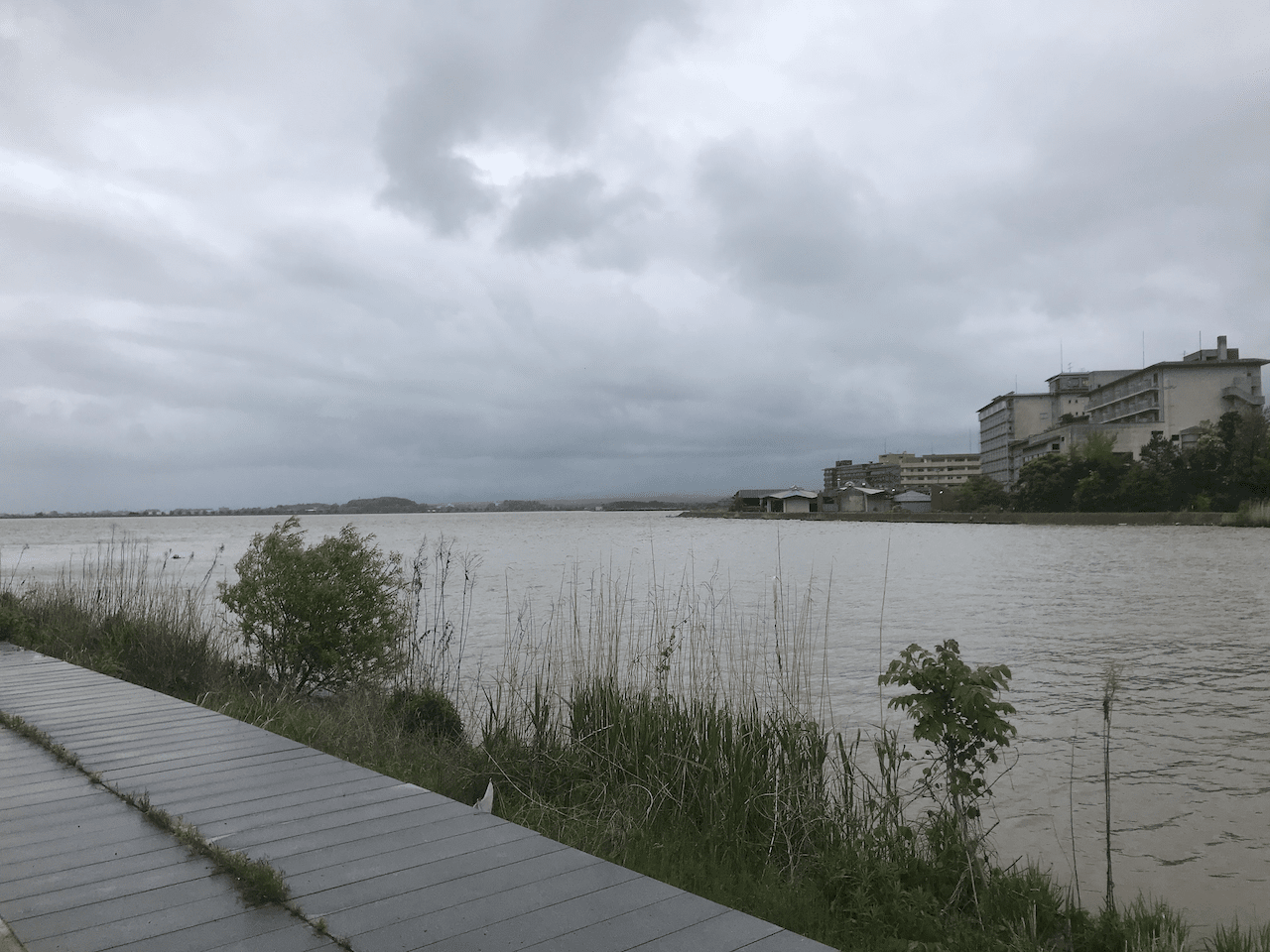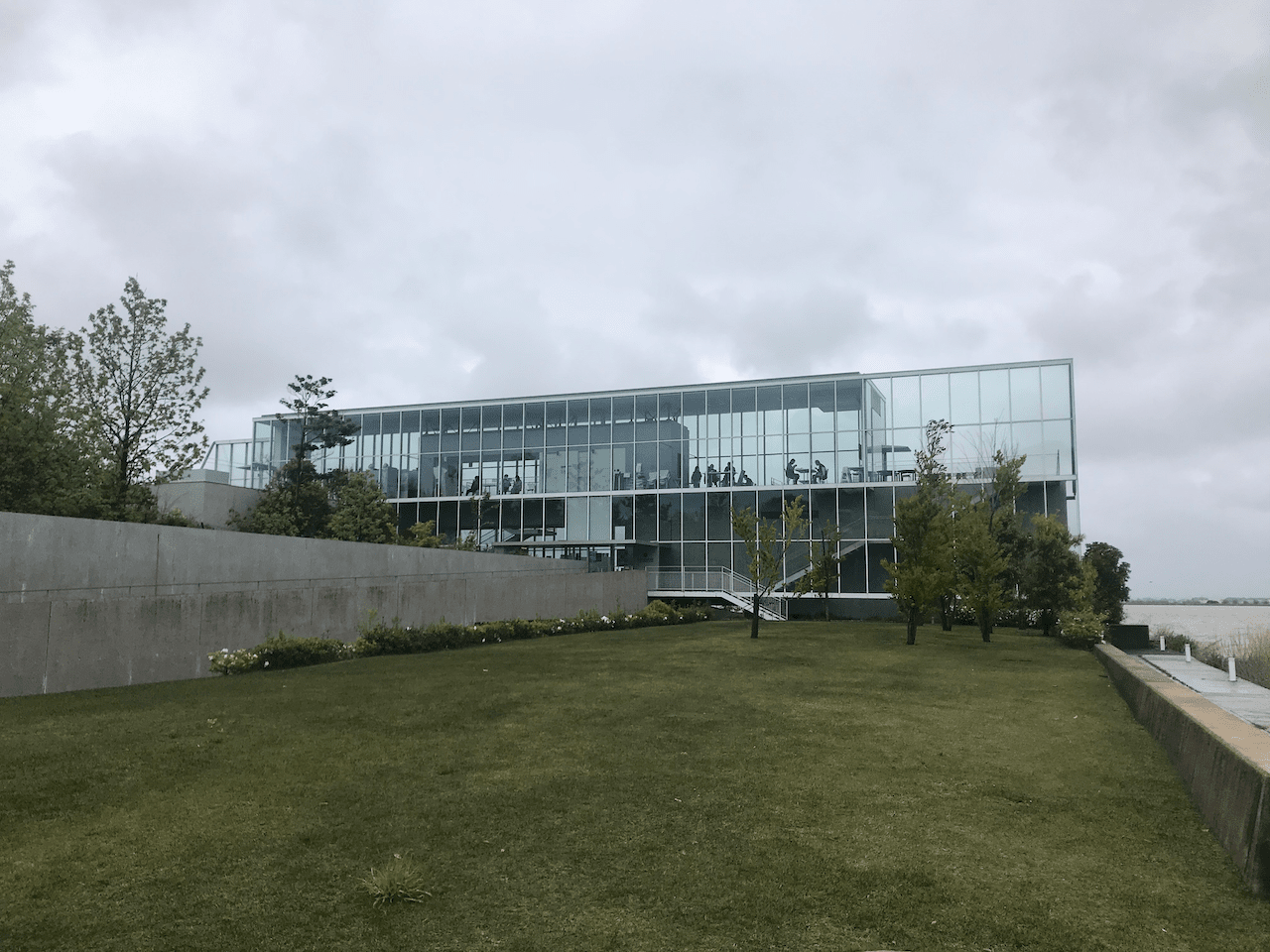 After a short stop at the city spa (Niklas could enjoy the lake view while the designated area for women of the spa only offered a "garden view"), we decided to drive back in the direction of Komatsu to visit the famous Ataka no seki Barrier: The grounds of this park feature bronze statues reenacting a scene from the famous kabuki play Kanjincho that took place here.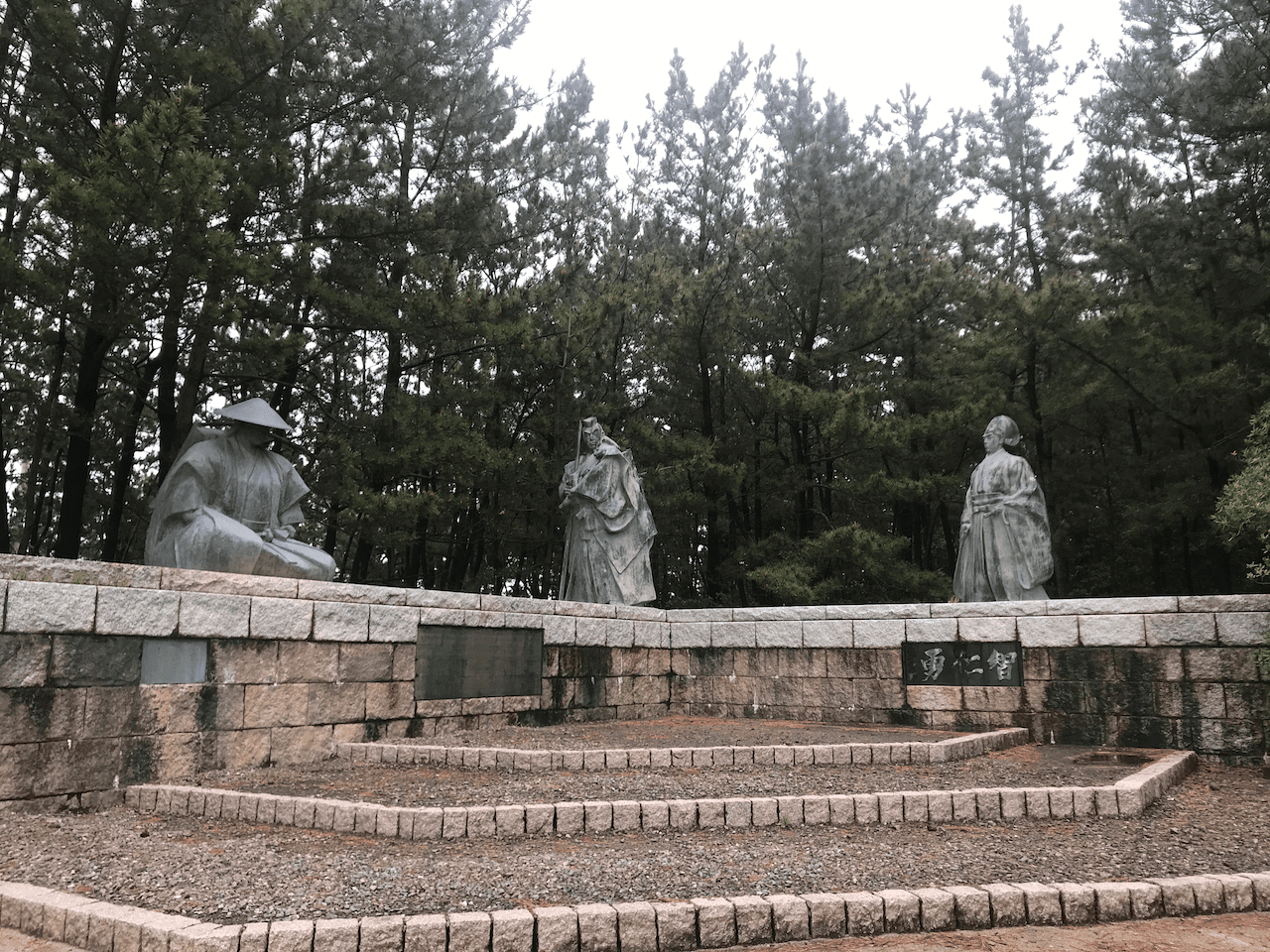 The statues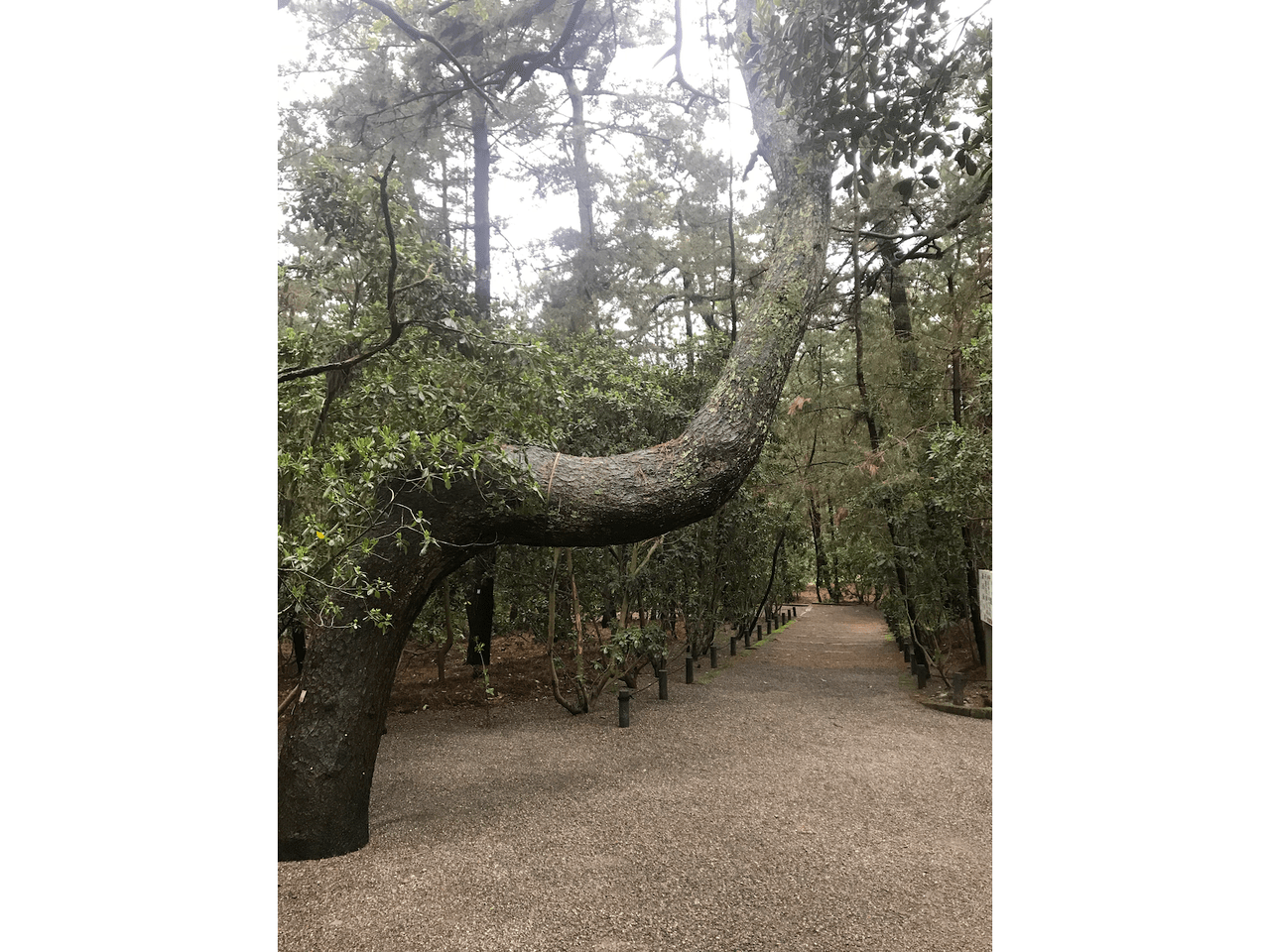 The forest consists of black pine trees and is really peaceful. We were lucky as the rain stopped for a moment so we could walk around the park and enjoy the green nature.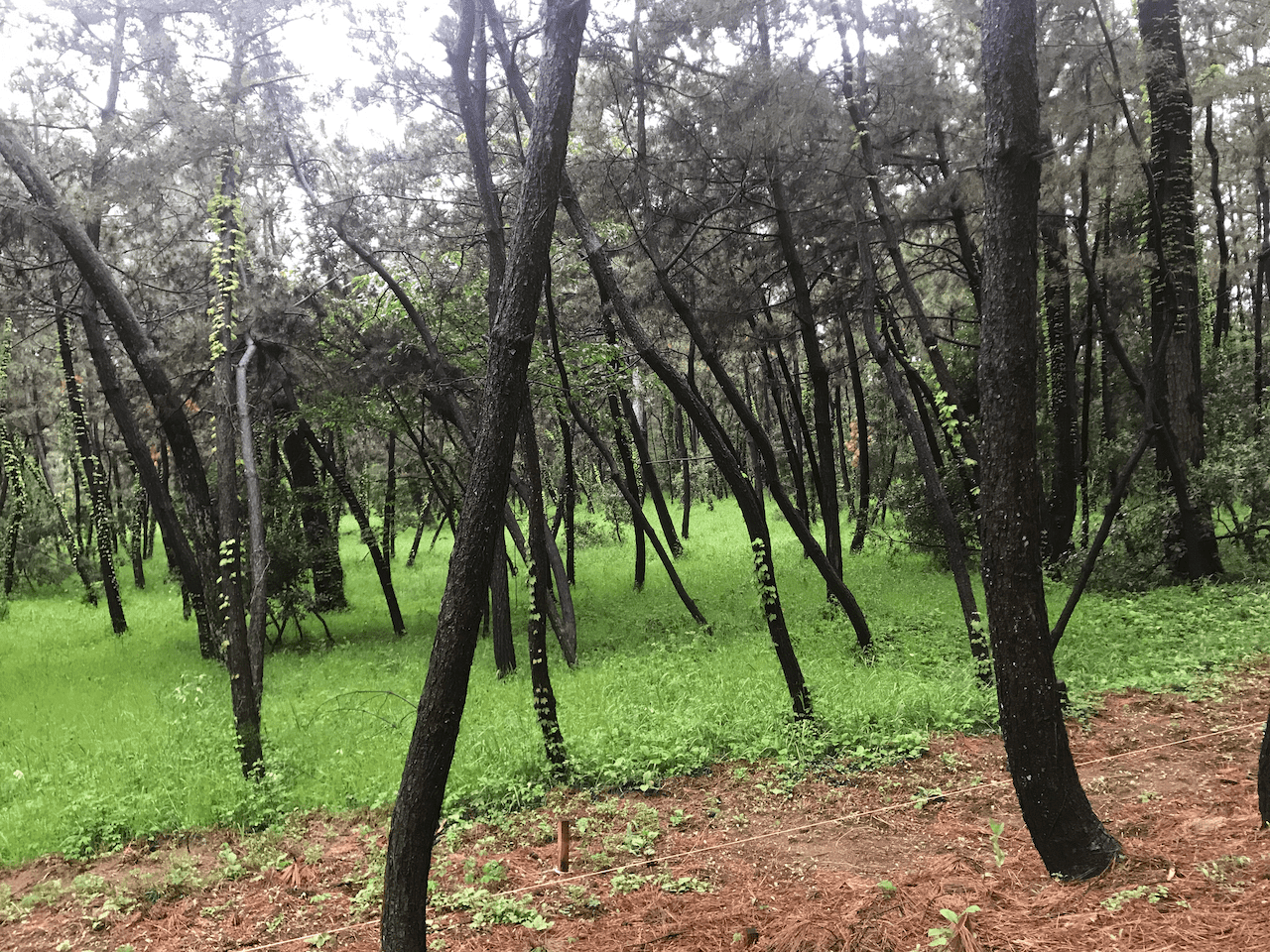 Amazing contrast
Inside the park, you discovered a huge shrine area: the Ataka Sumiyoshi-jinja Shrine can be visited for a prayer if you need to overcome difficult obstacles.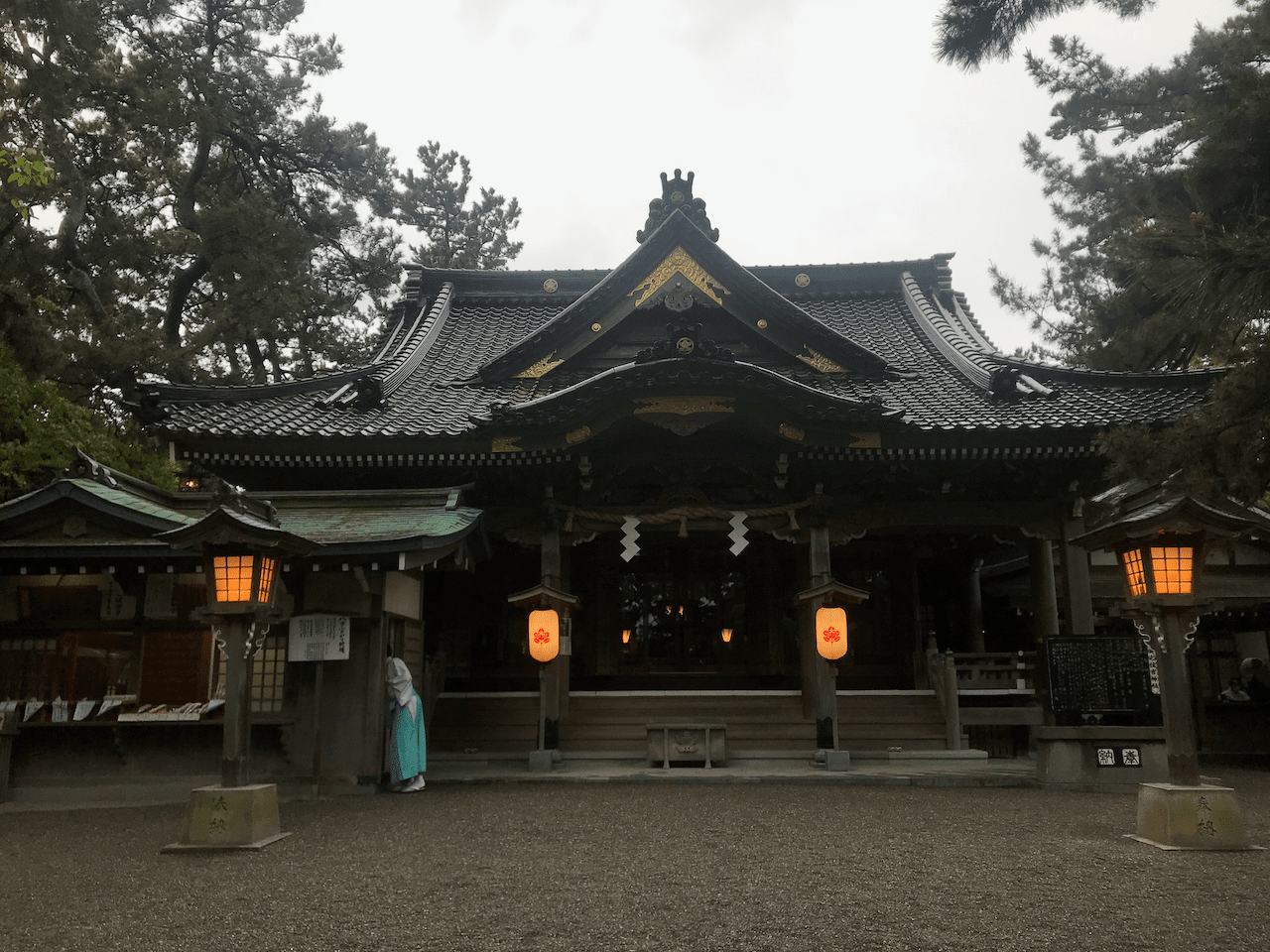 After our walk around the park, we enjoyed a hot coffee at a nearby café that has a spectacular view of the seaside and watched the stormy Japanese Sea (as you might imagine: it was raining again!)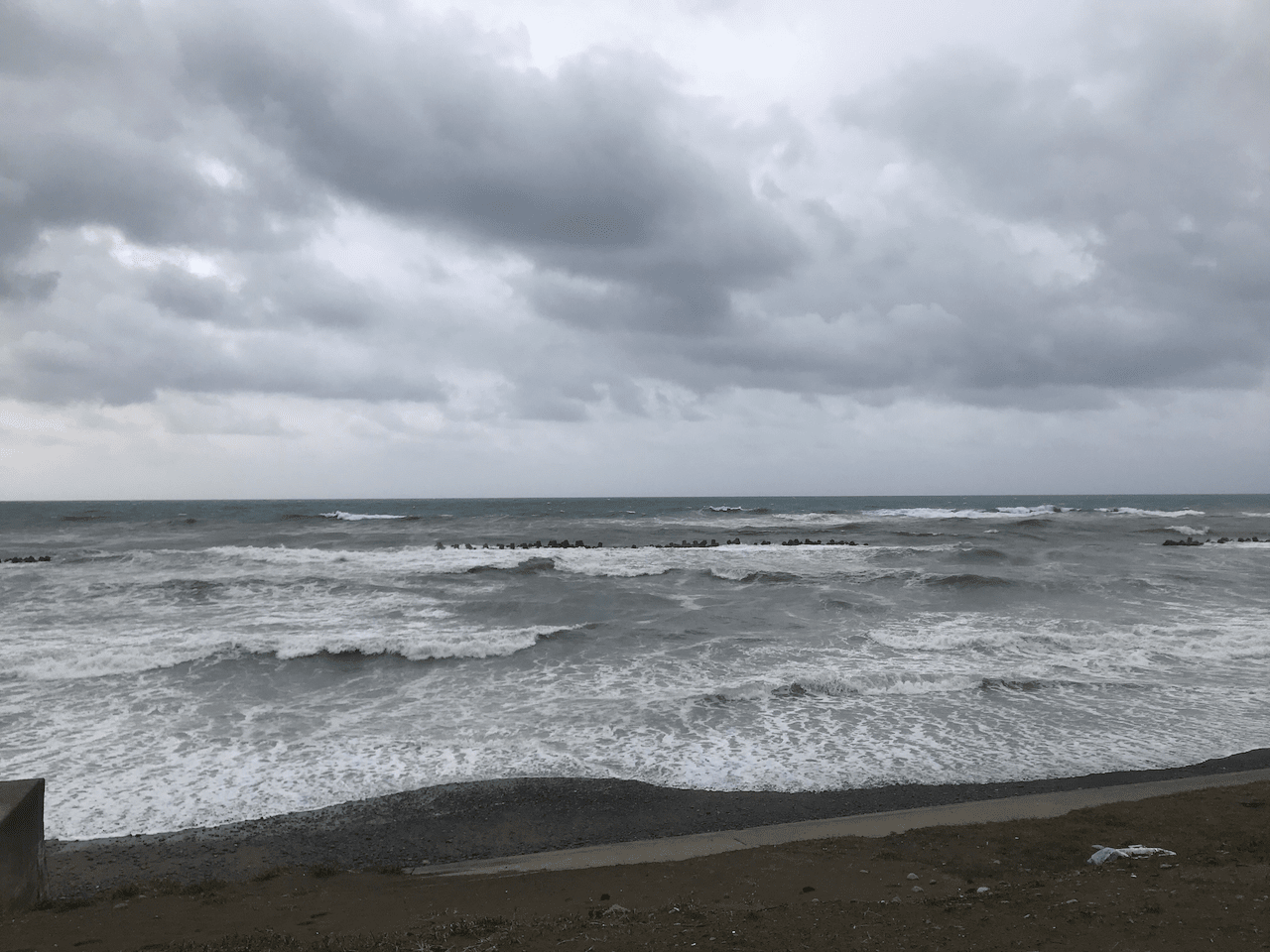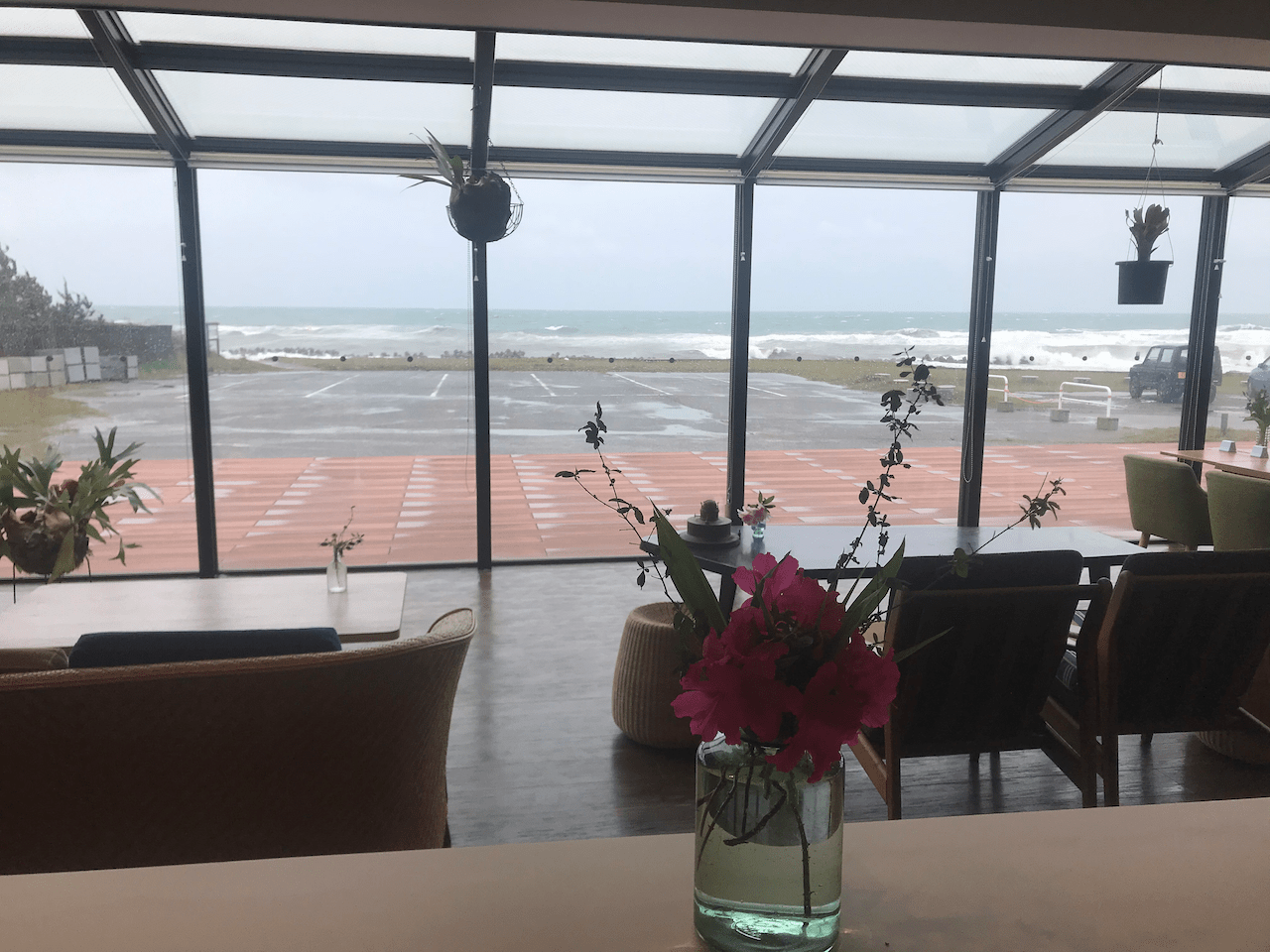 Great view of the dramatic seaside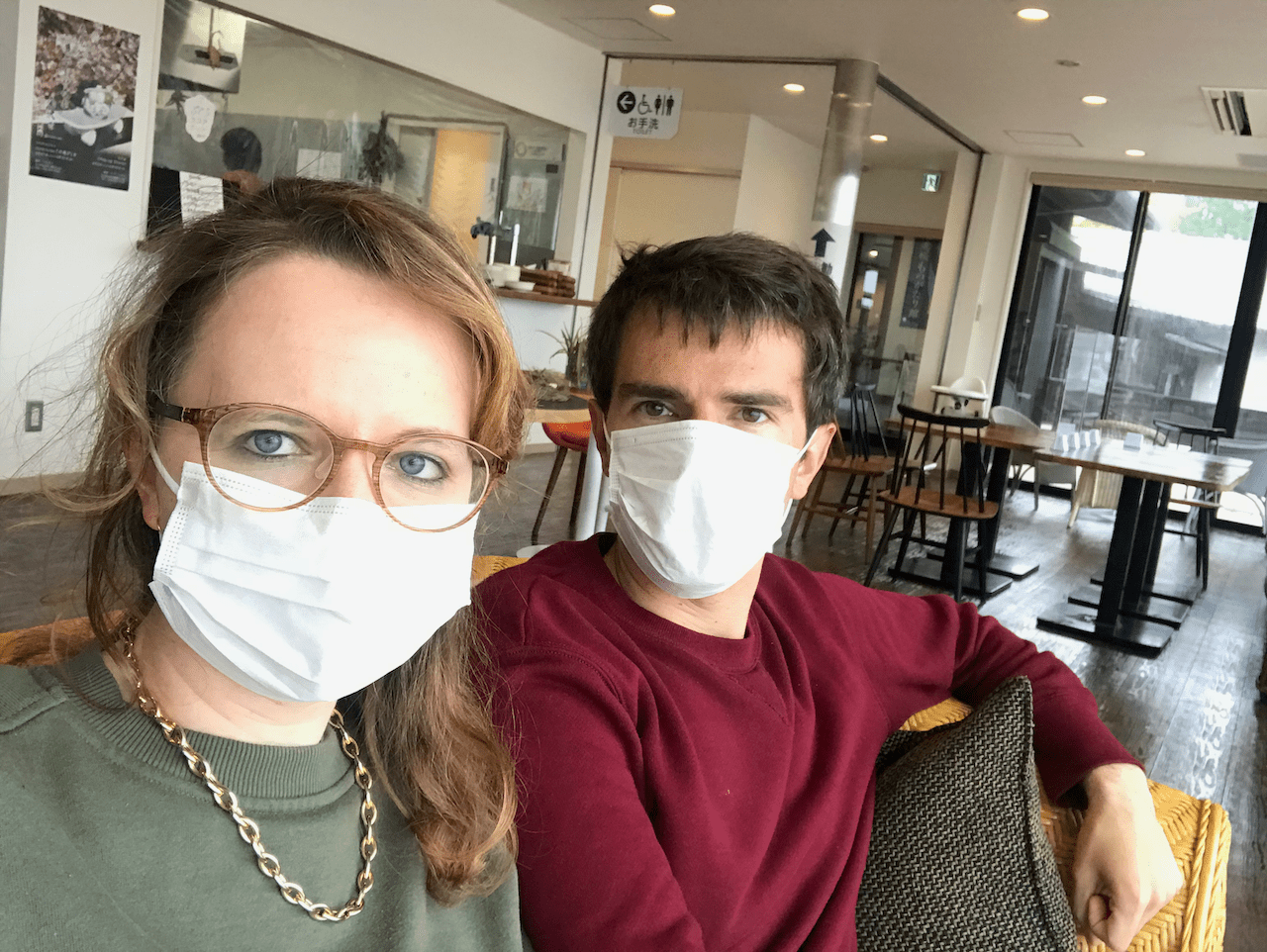 Although we were the only guests, masks were of course mandatory inside the café
Lucky for us, the bad weather stopped some days after the Golden Week had ended and the sunny weather period started. But, due to the rise of COVID cases, we weren't able to enjoy many typical outdoor activities as expected.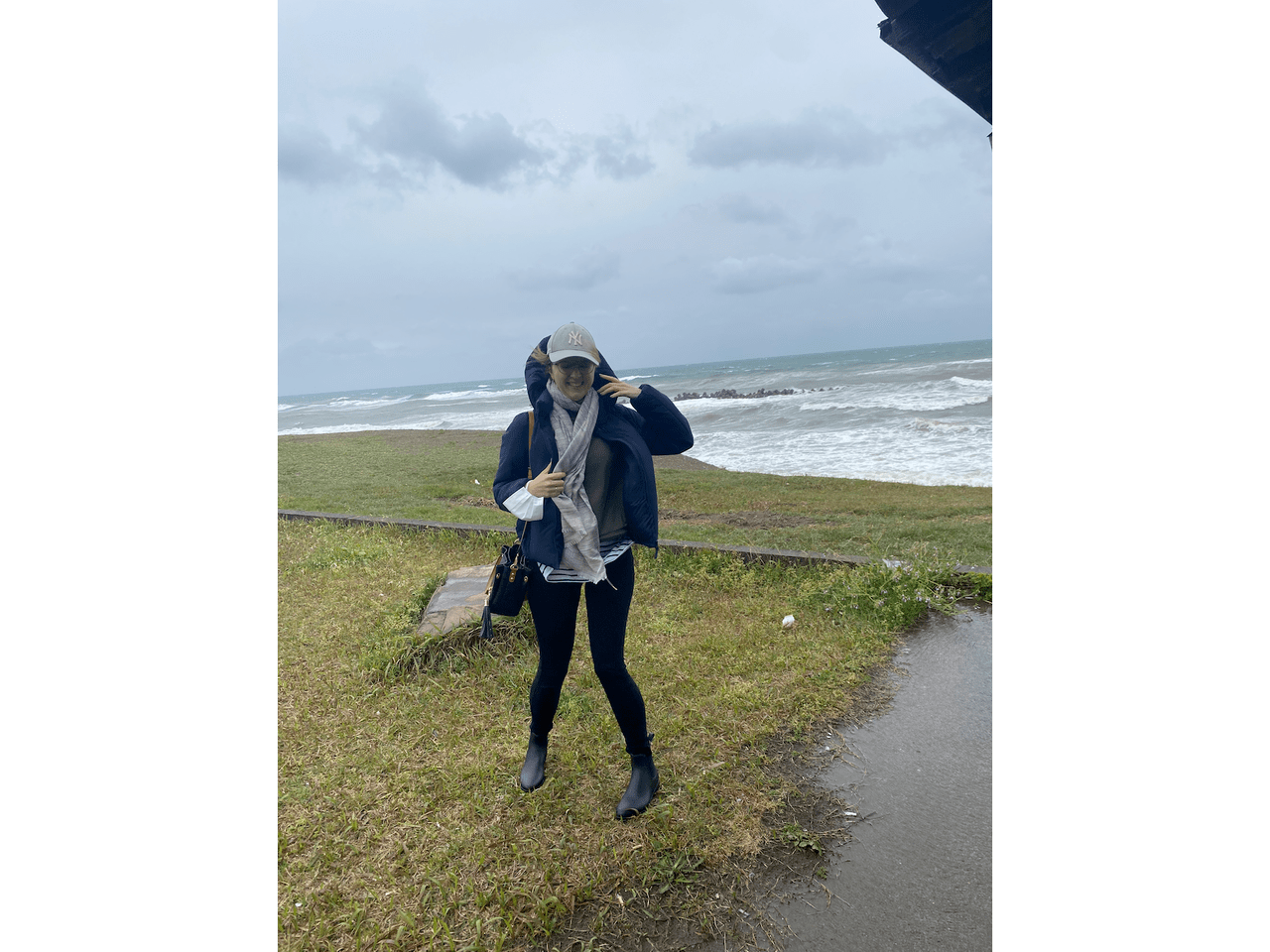 Windy day at the sea
City activities during the new state of Emergency
As mentioned in my previous posts, Kanazawa declared a new state of emergency directly after the end of Golden Week that was supposed to last until June 13th. This meant that all bars and restaurants had to close at 8 pm and the consumption of alcoholic beverages was no longer allowed. Also, museums and public parks had to close for the whole time period (even the famous Kenrokuen park had closed its gates).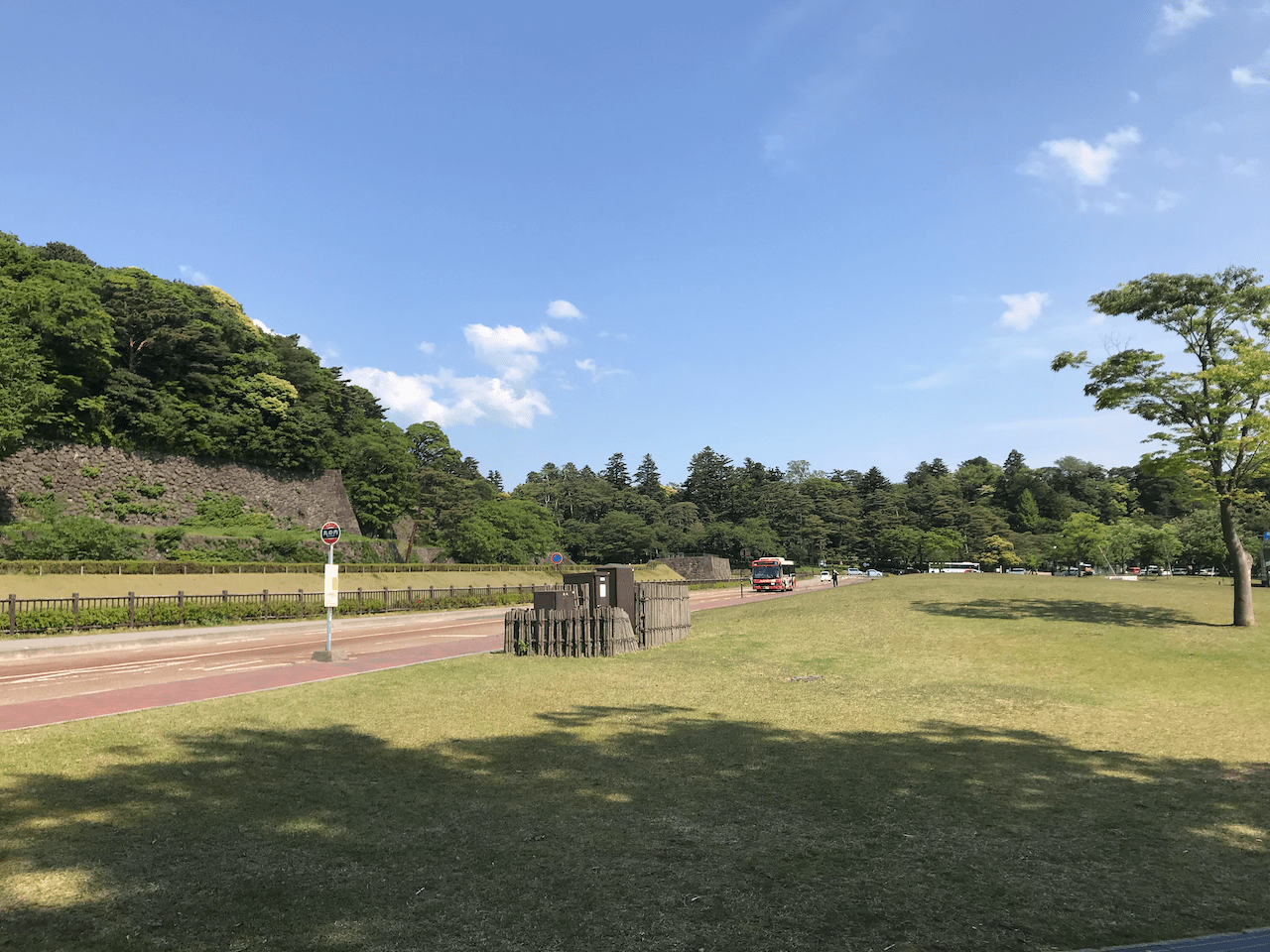 No one around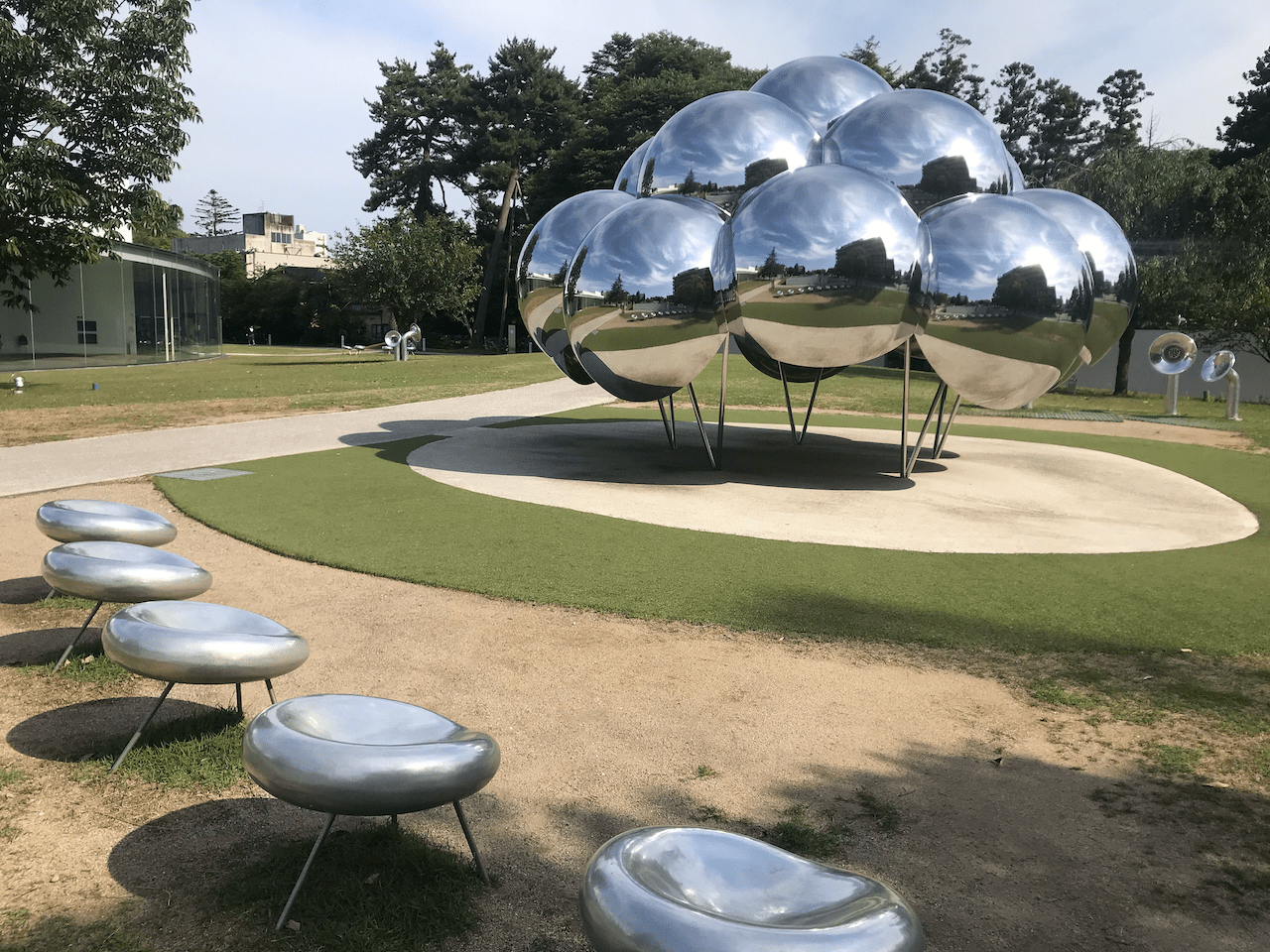 Usually, there are many people taking pictures. On that day, I was the only one
During these weeks, many other small shops also decided to close down due to the strong decrease of visitors and pedestrians in the city. When I went to my Japanese class (sometimes I chose to have it offline), I was always surprised how empty the city had become. It was a really strange atmosphere.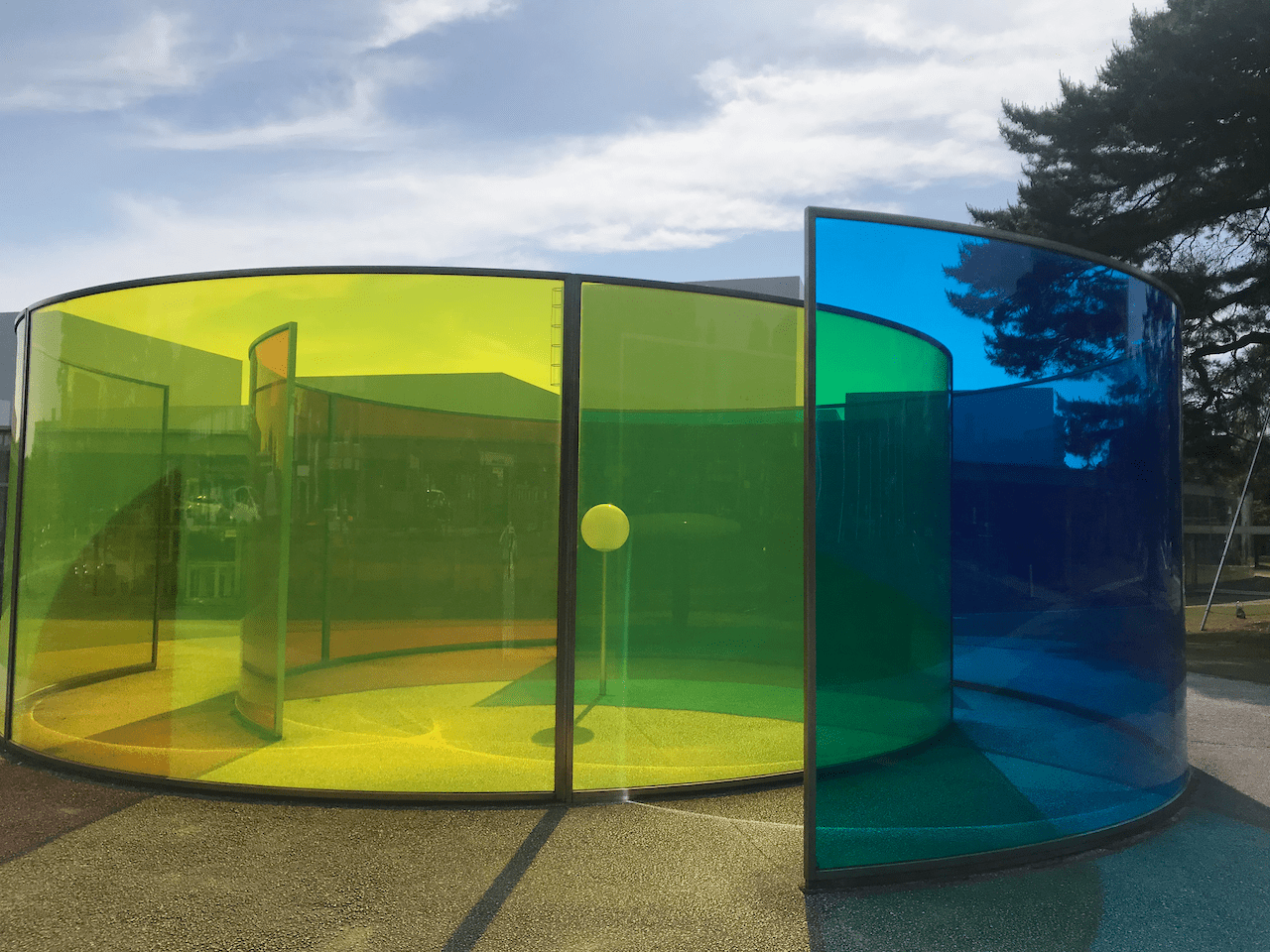 This is one of the famous exhibits from the museum of contemporary art, always crowded by people.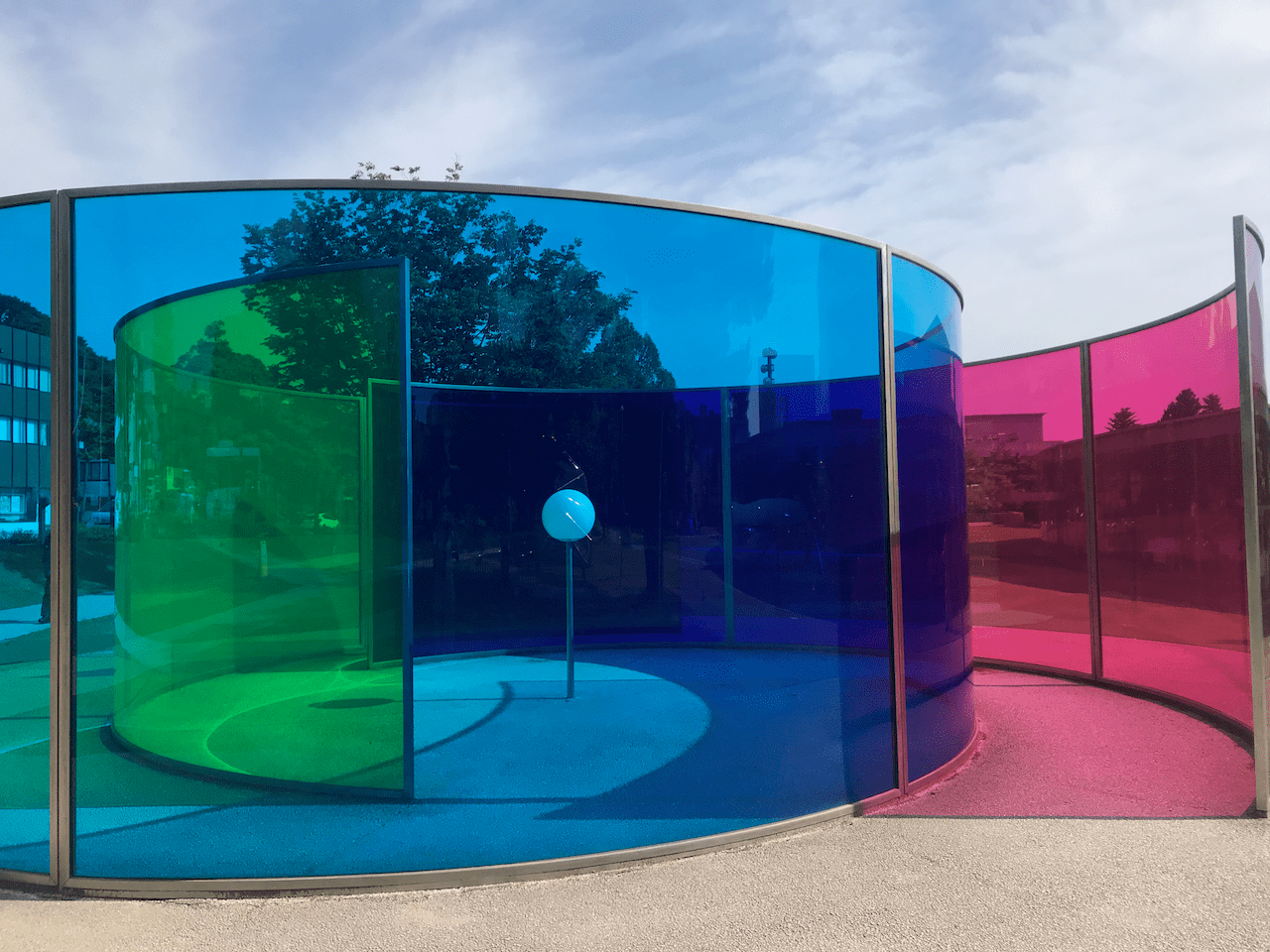 I could take many pictures from different angles without being disturbed!
On one weekend, Niklas and I visited Gokokuzan Temple where a small festival took place - despite the state of emergency. Pottery, vintage kimonos and other goods were sold inside the temple and you could enjoy some ice cold Matcha tea and sit outside. We even met Niklas Japanese teacher there who had come all dressed up in a beautiful Kimono to enjoy the day with friends.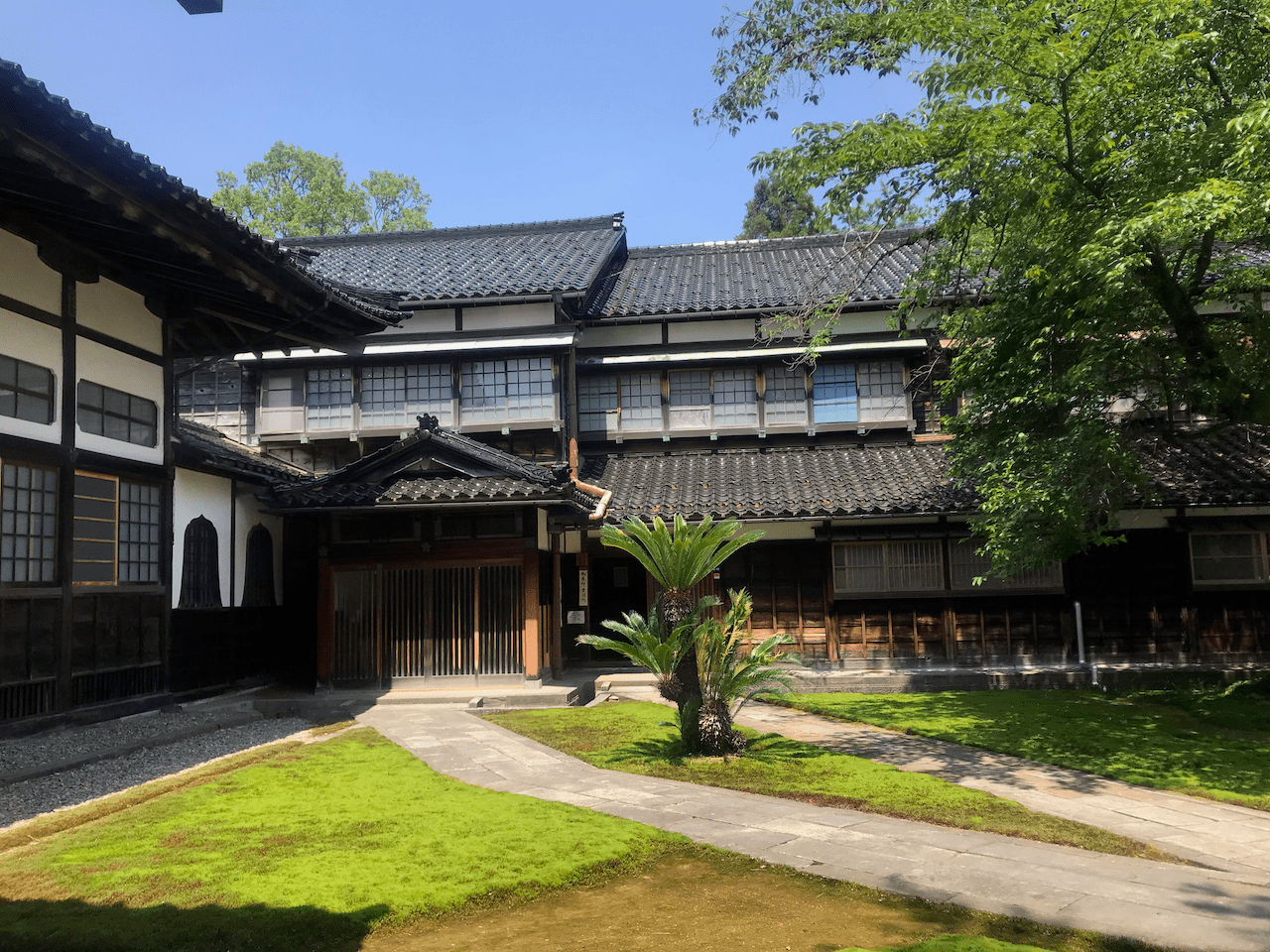 It was really warm on that day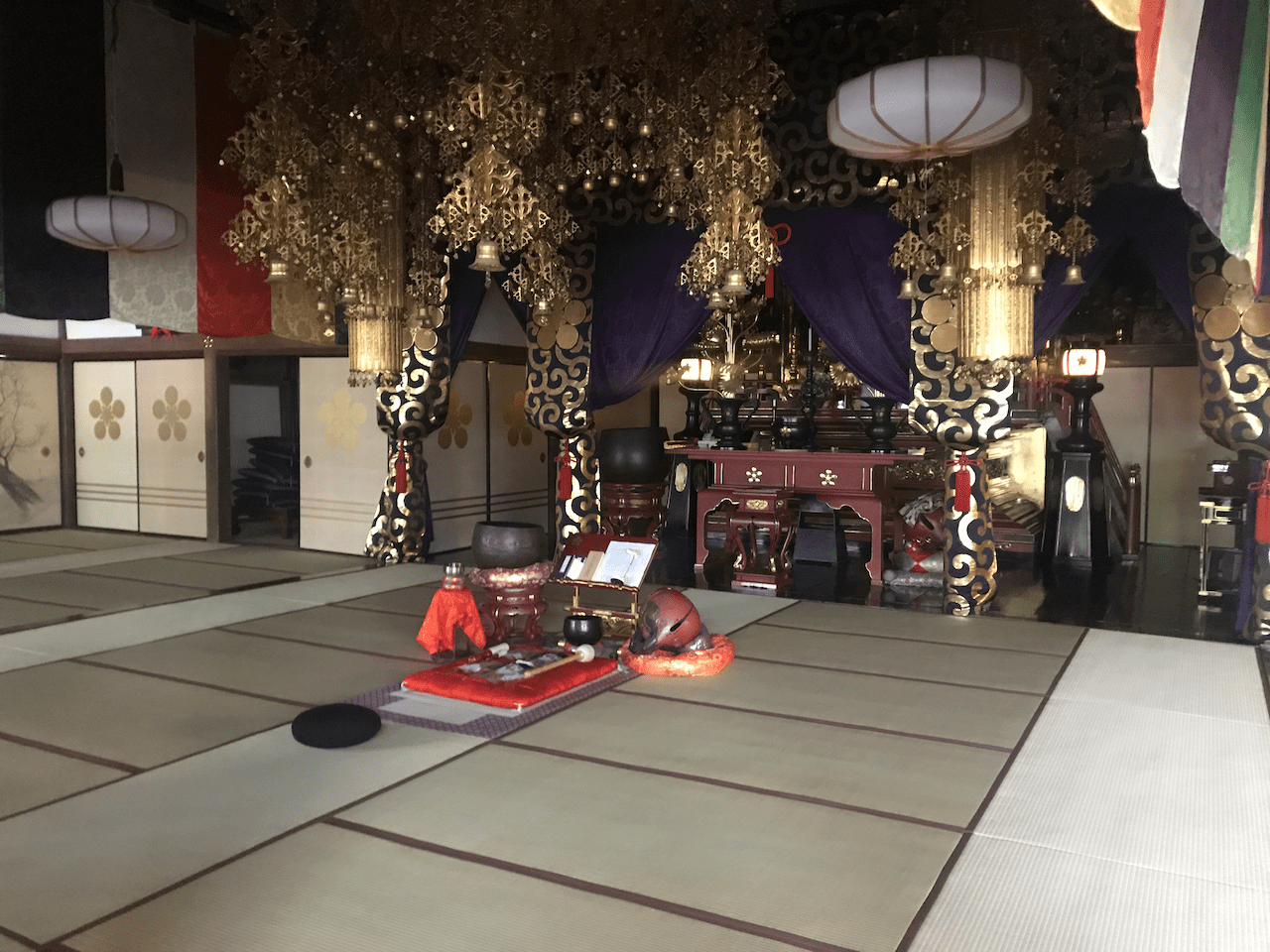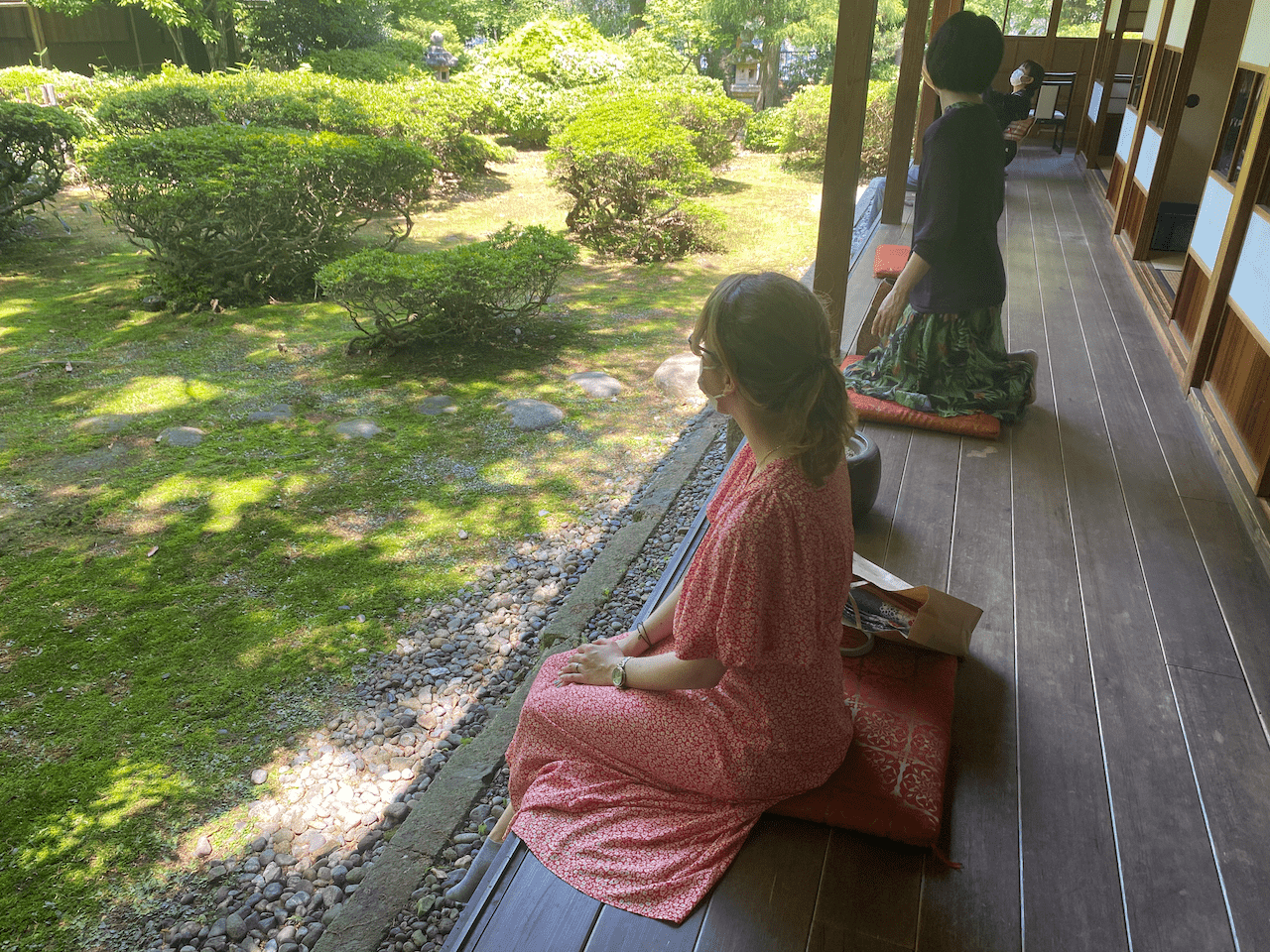 The atmosphere was so beautiful
I also managed to buy a vintage Yukata and was really happy with my good bargain. However, the dressing part is really complicated and I will need many practice sessions until I will manage to dress myself.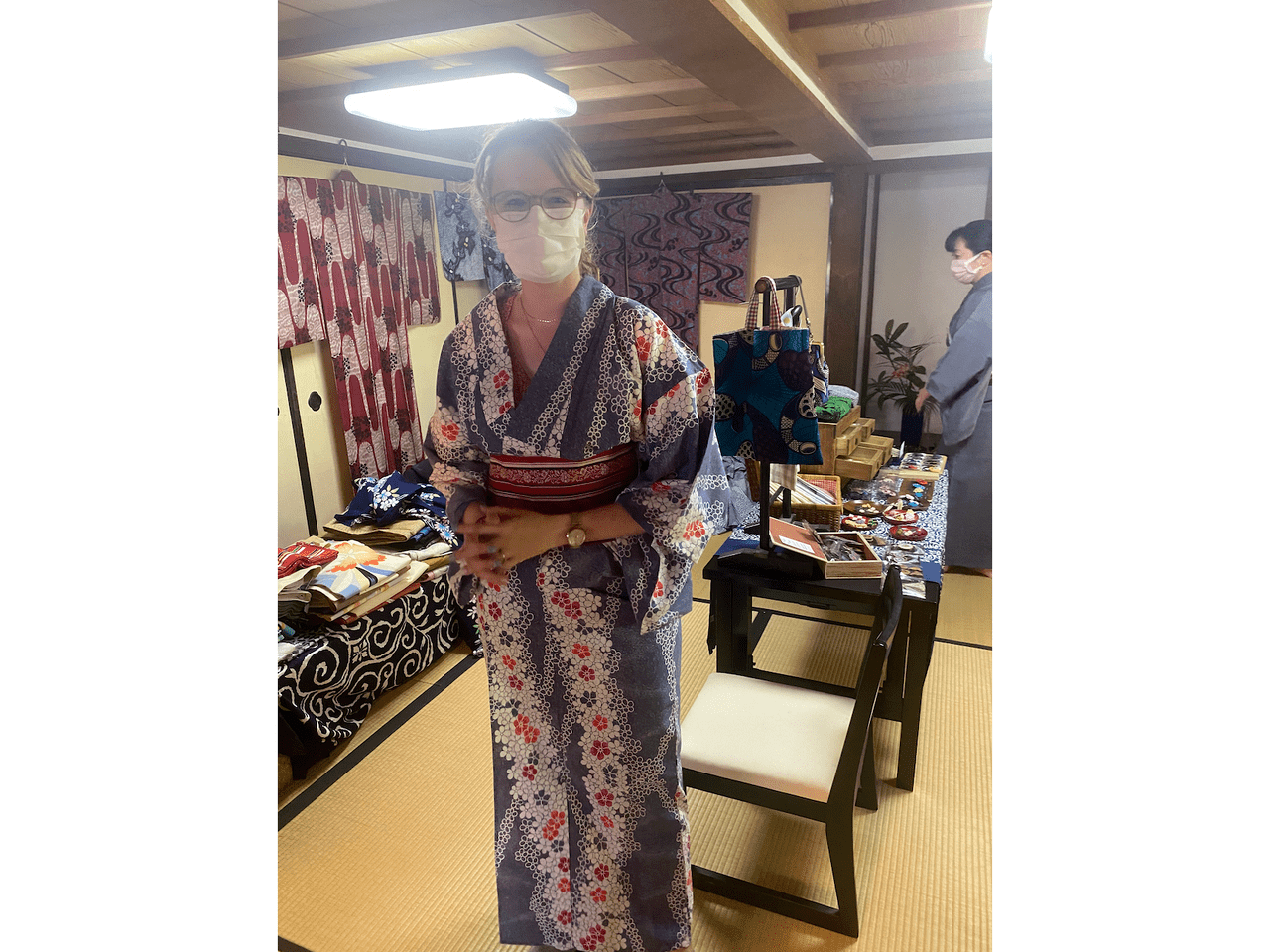 My job at the university was pretty much the same as before: I had to teach all my lessons in person and couldn't switch to online lessons. Only few classes were allowed to switch (mostly because there were more than 30 attendees). To be honest, I didn't feel too comfortable about it. I always wore my N95 mask when working and only came by bicycle to avoid public transport. Positive side effect: it's a good cardio exercise as you have to cycle up the mountain to get to the campus!
So far, I am really lucky as I am still healthy and my students were also always attending my class, hopefully healthy too. By the end of May, the vaccination process finally started to speed up a little, an additional small fact that also gave us a little hope.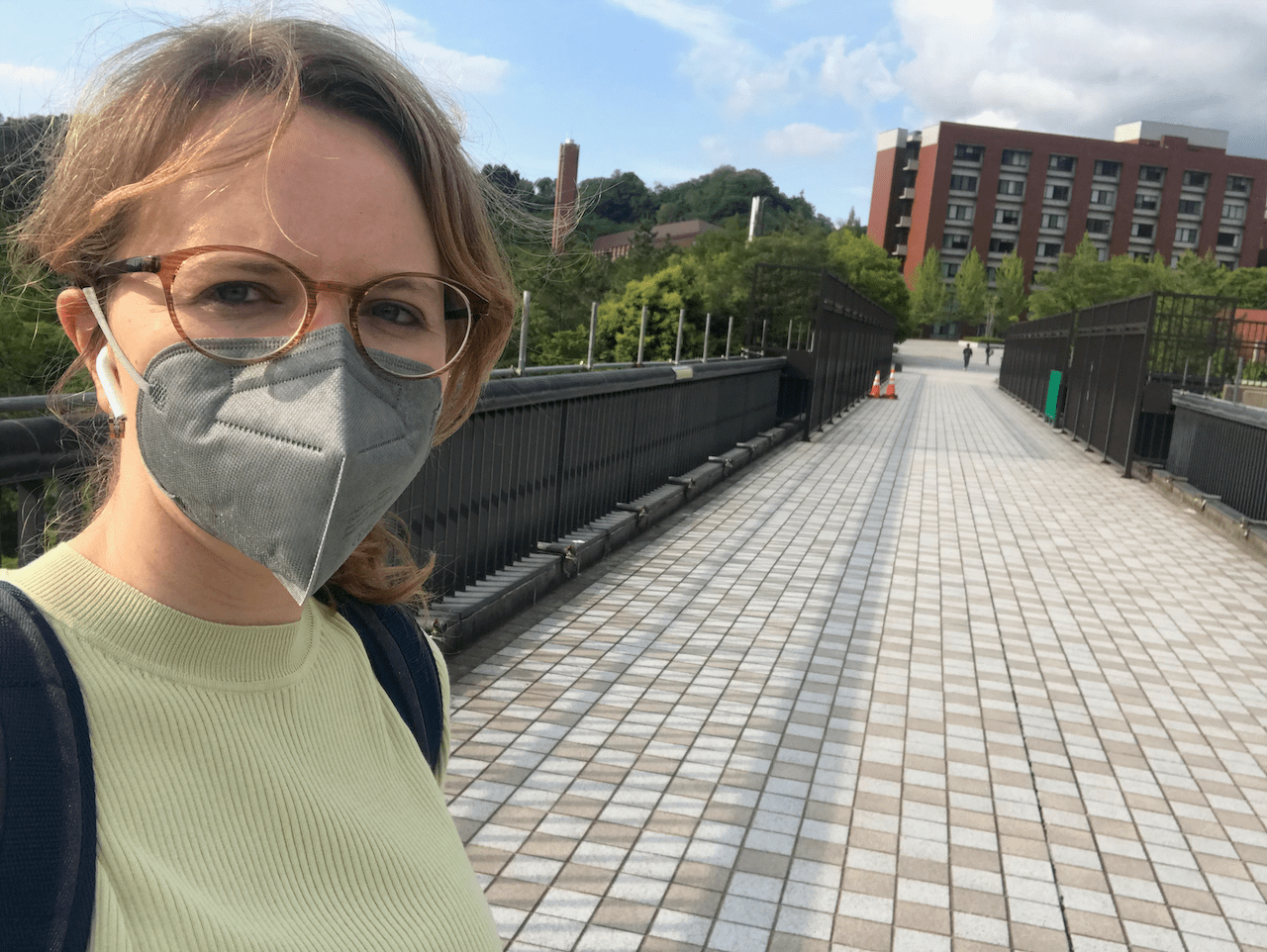 Not many people on campus but still, a strange feeling
On the bright side: the sunny weather meant that you could find many beautiful spots on campus where spring and early summer flowers are blooming.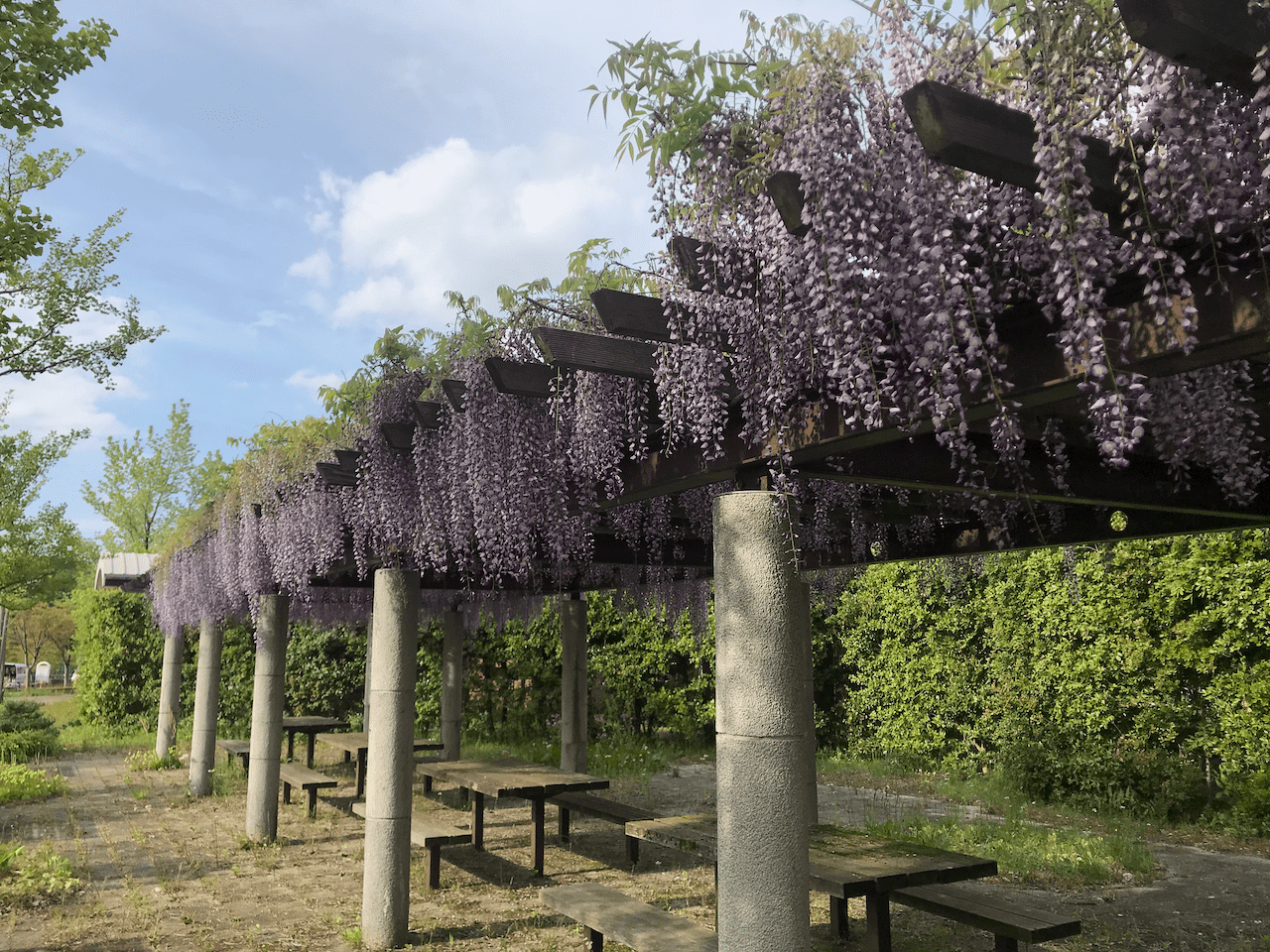 These are called "Flowers of Fuji" and were in full bloom when I discovered the spot!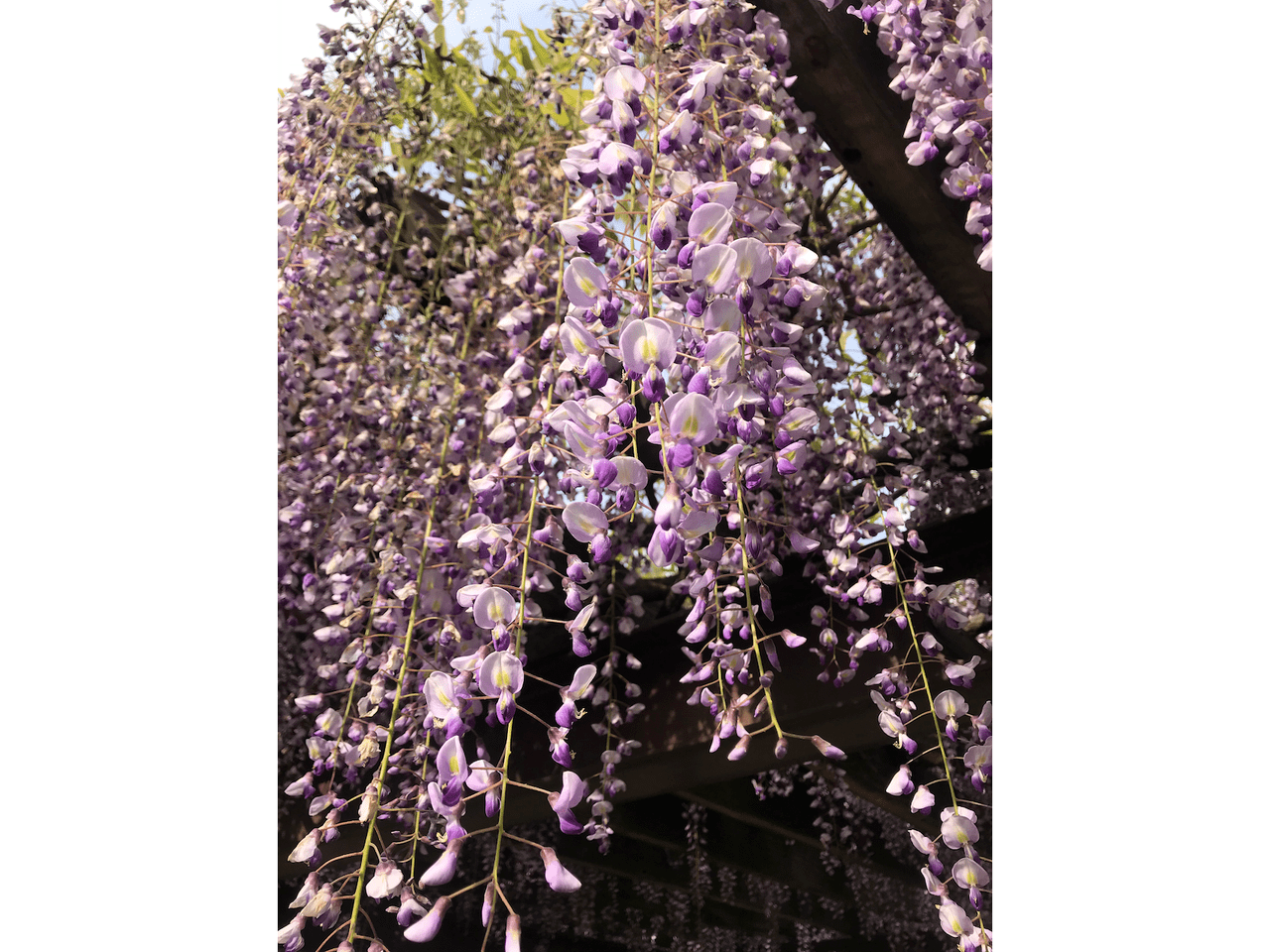 I was so happy that I found this flower spot
Another trip to Kaga
On one sunny weekend, we decided to go back to Kaga area to drive along the seaside. Together with Sébastien (from France; he was my classmate at the Japanese lessons last year) and his wife Shoko (from Japan), we enjoyed a great Sunday afternoon in the southern part of Ishikawa. First, we stopped at Komatsu for lunch: we tried the famous Shio Yaki Soba. Then, we drove to a beautiful viewing spot called Cape Amagozen. Kasa Point is a natural cliff with a white lighthouse, overlooking the Japanese Sea.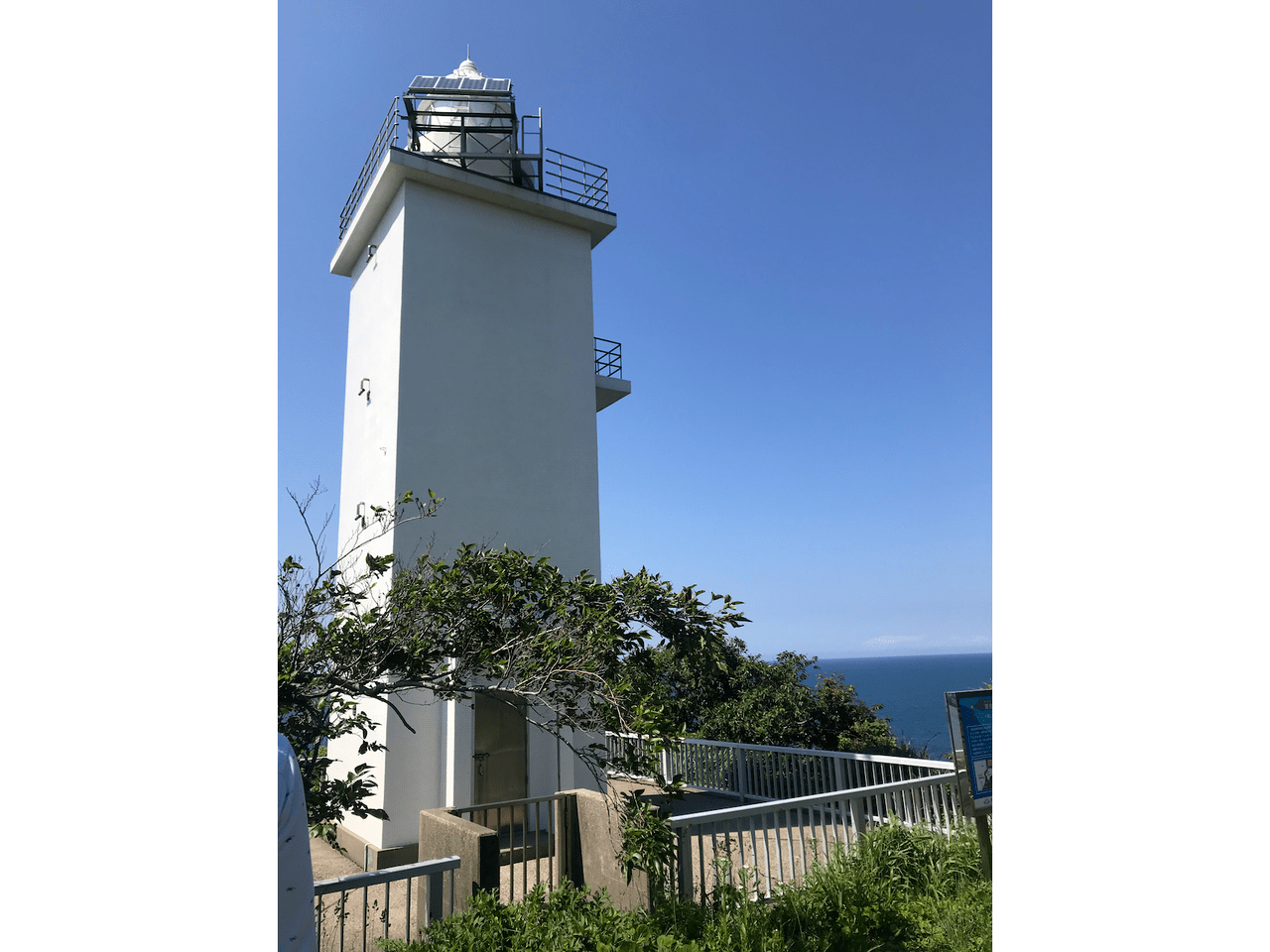 The lighthouse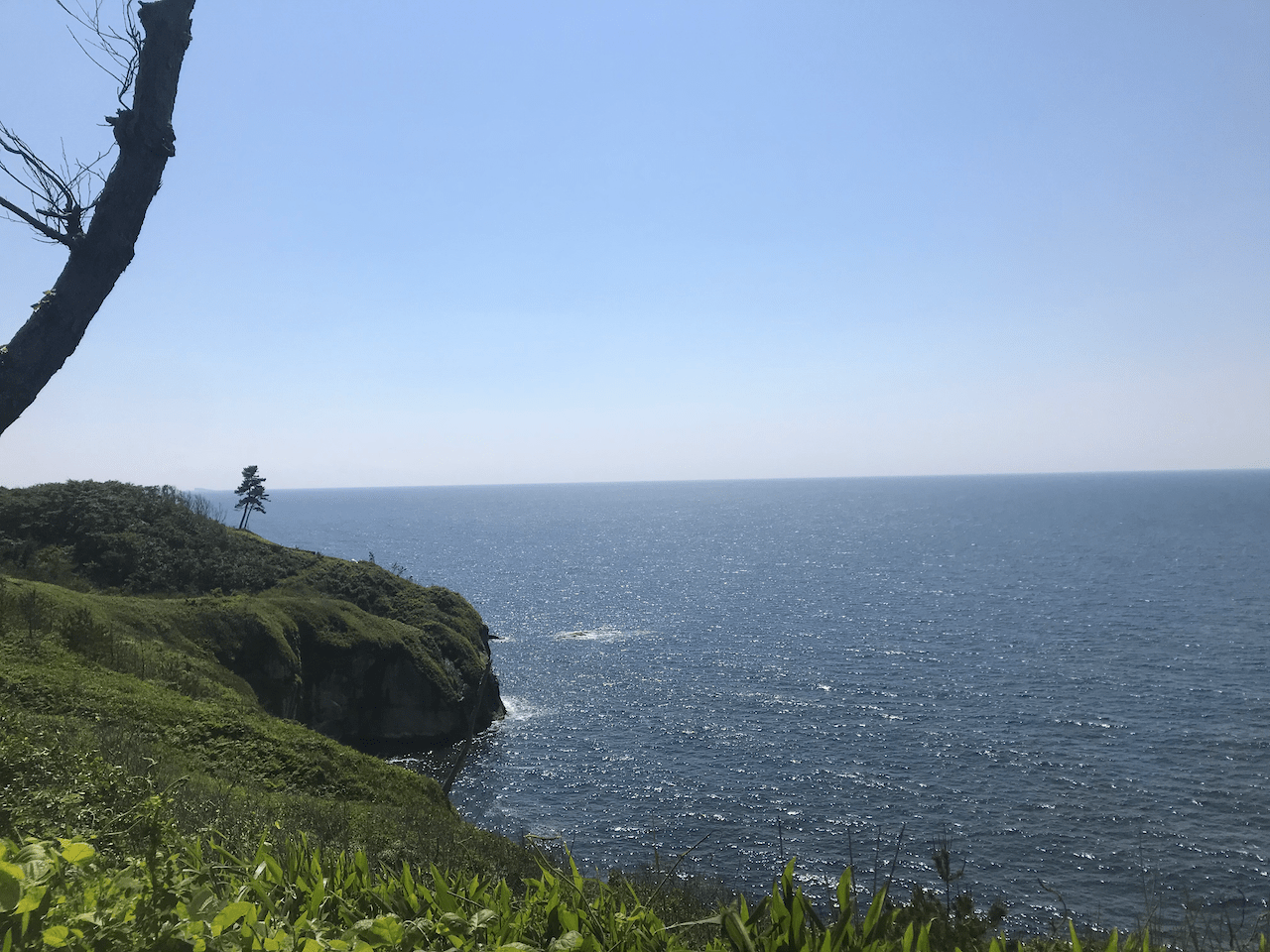 Blue sea and green nature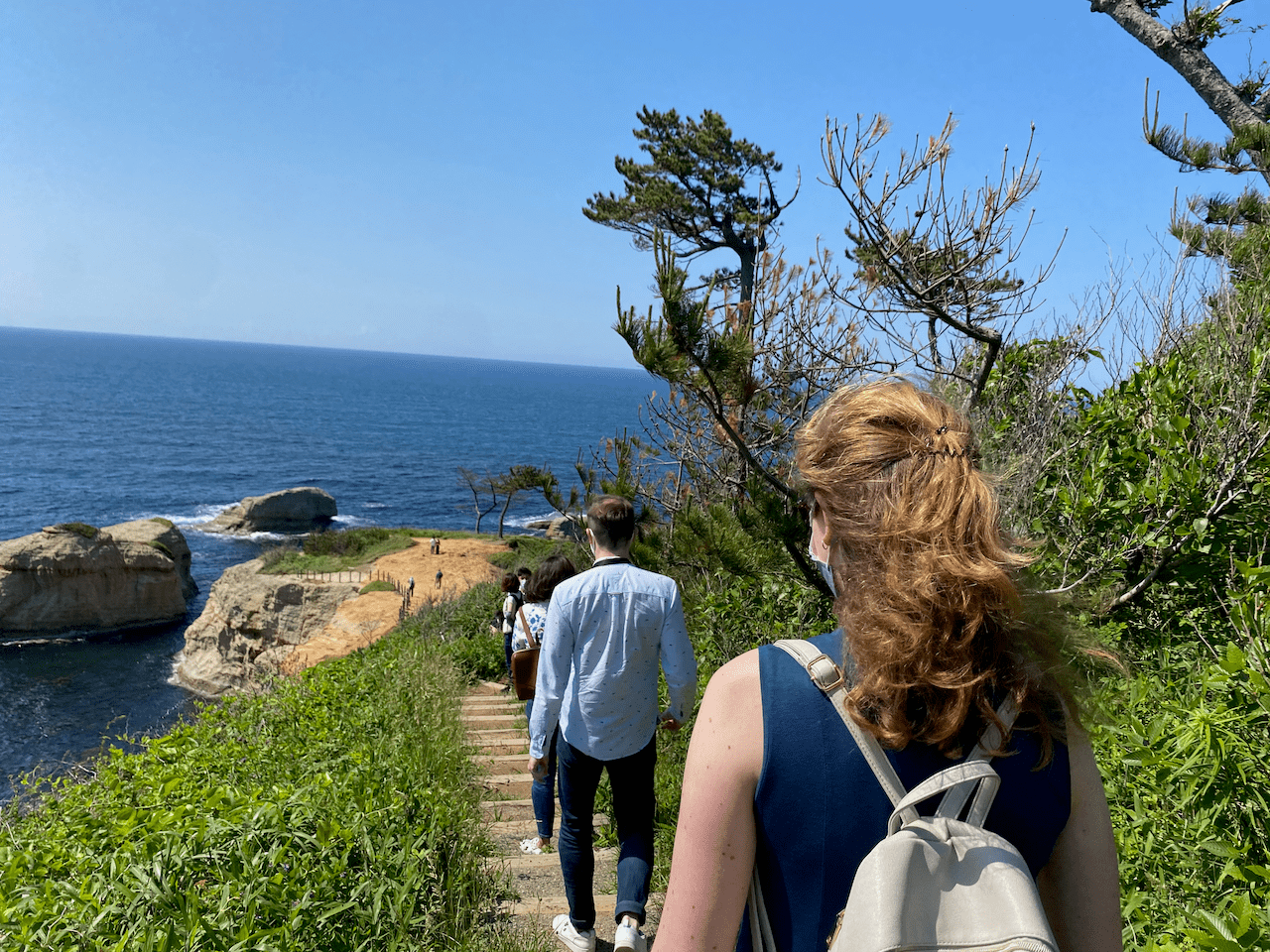 On this day, the sea presented itself from its best side, so it was not too stormy and we could really enjoy the view (without being blown away by the wind). There are several walking trails along the coastline that you can visit for more stunning views.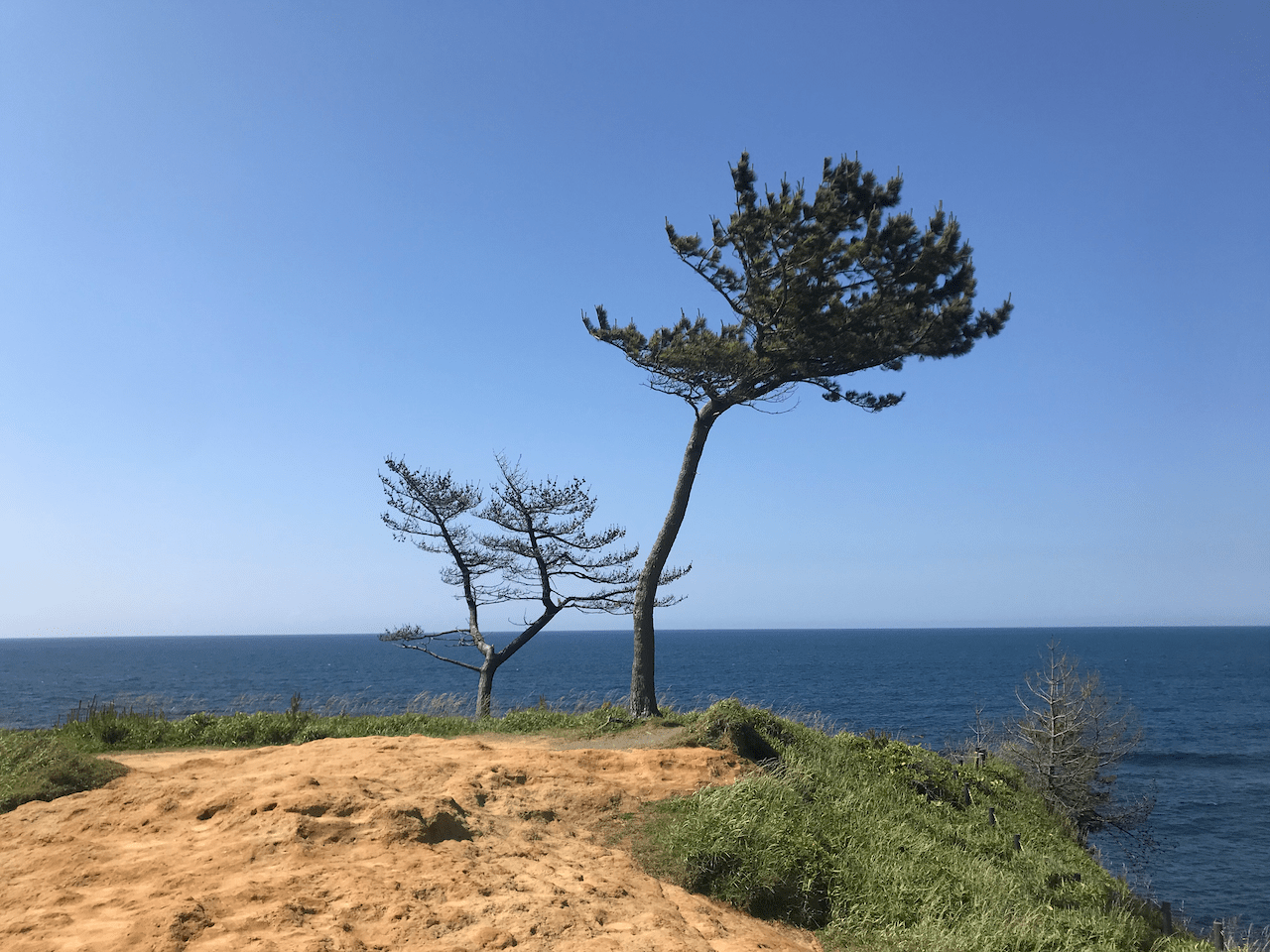 Great view!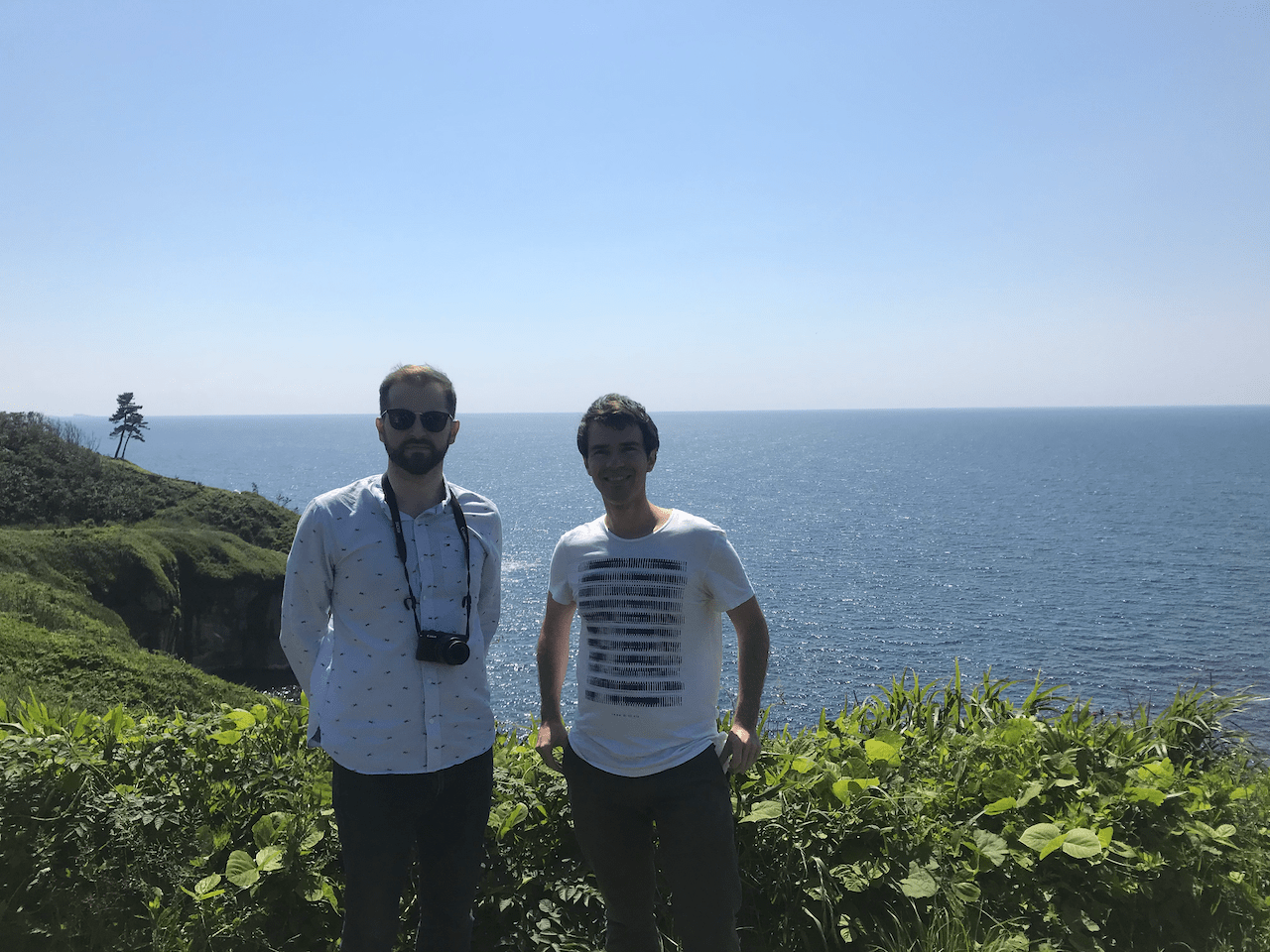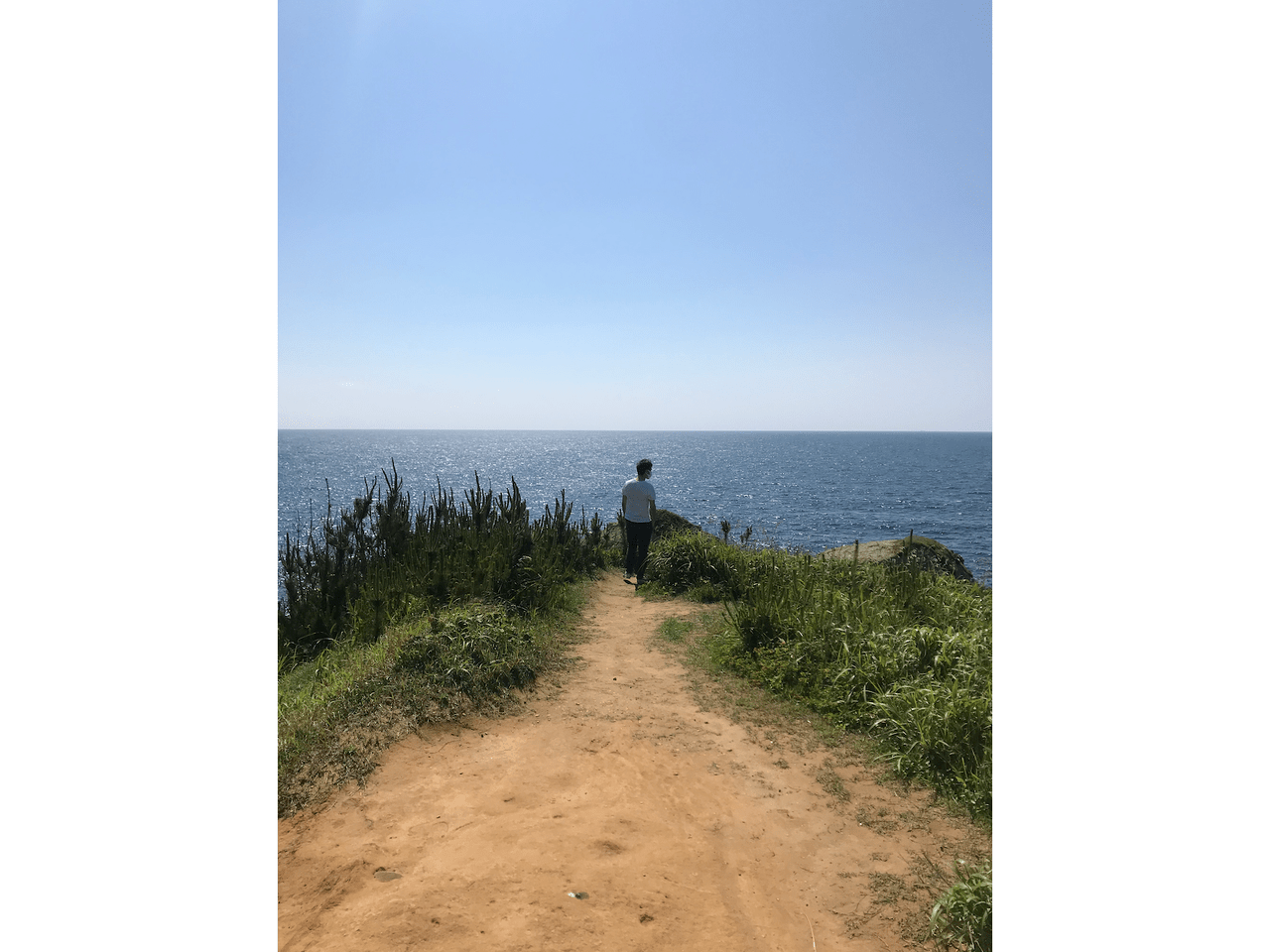 Afterwards, we visited Katano Beach, a long and sandy beach South of Kasa Point. It's a really spectacular place and is surrounded by nearly five kilometers of protected Japanese black pine trees.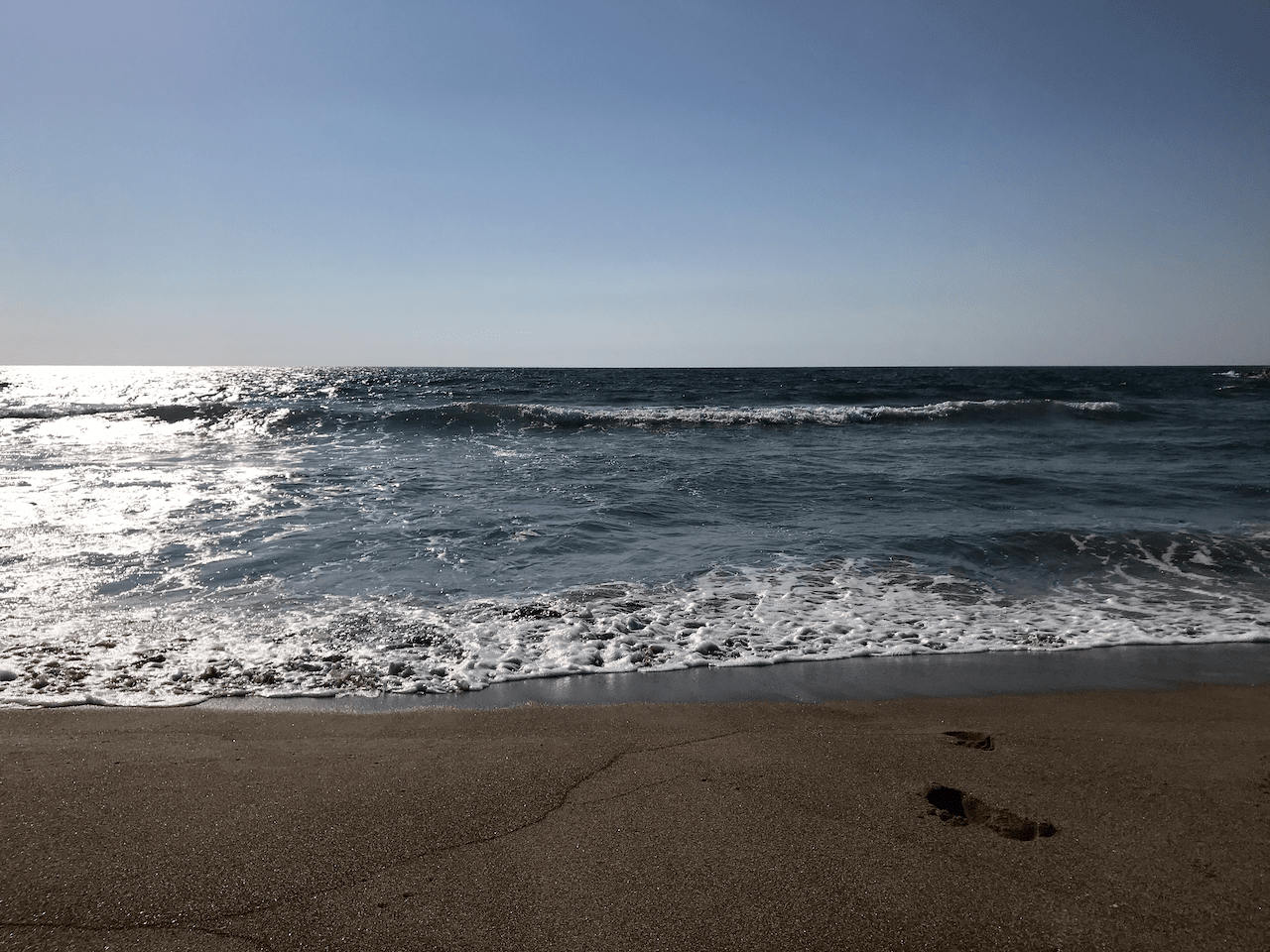 We all loved the feeling of the (surprisingly cold) seawater around our feet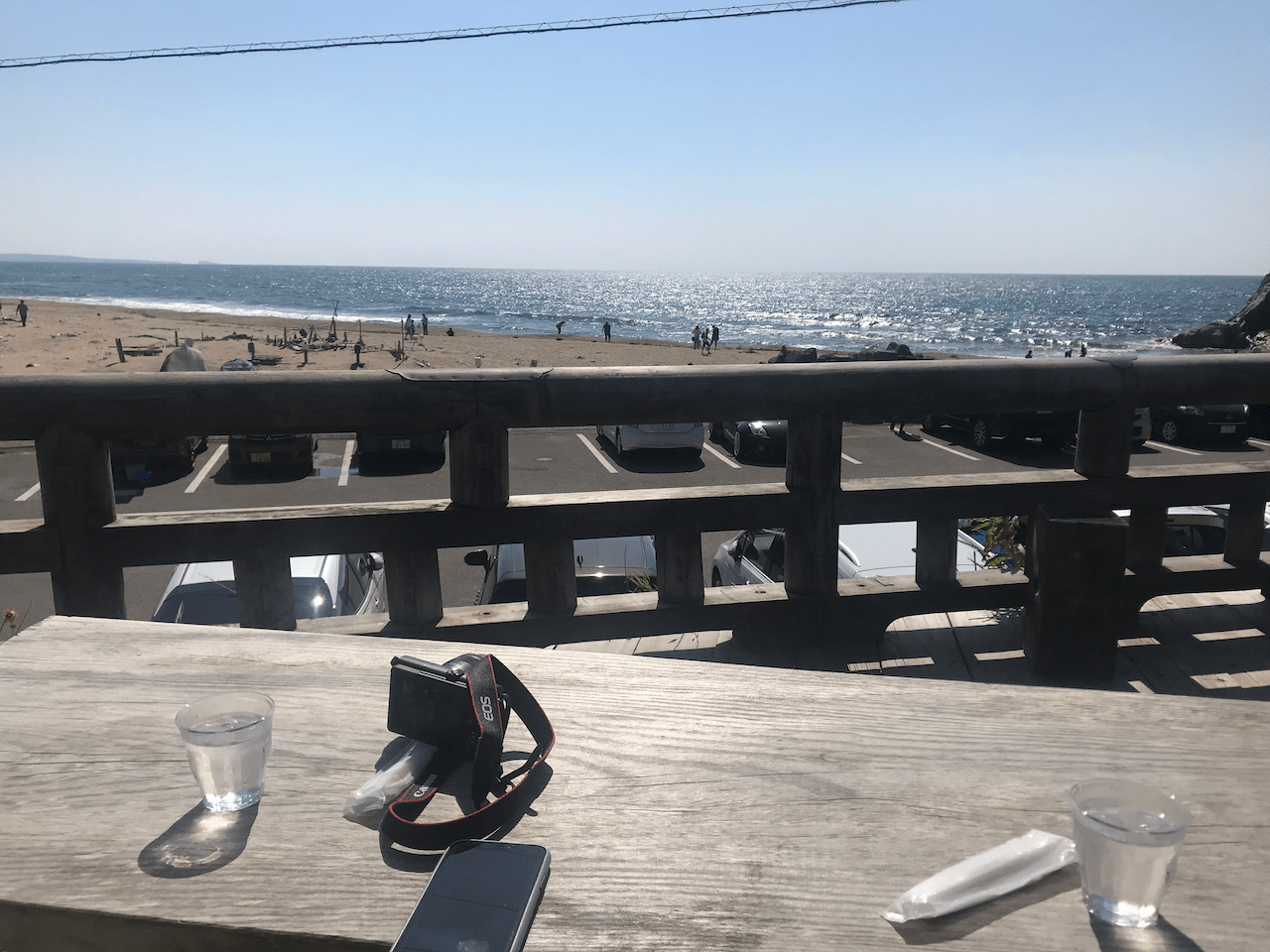 You can drink excellent coffee at the Seaside Café while sitting outside on the terrace of this cool café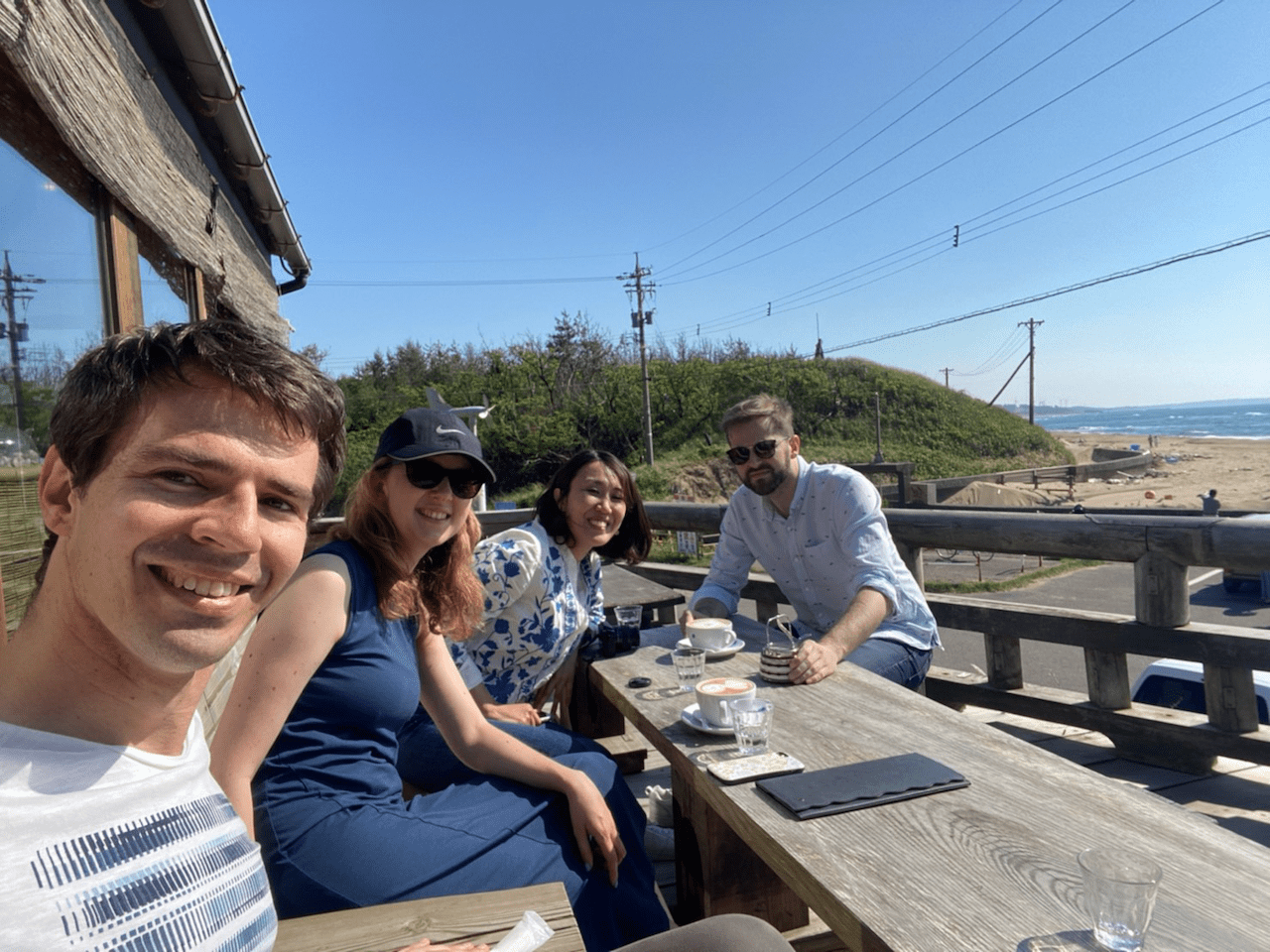 Coffee, sun and fun conversations
We also went on a short walk alongside the shoreline. Sadly, there was a lot of trash at the beach: not only big chunks of plastic trash but also a lot of micro-plastic in the sand. We had to be careful not to step into it while walking. This made me extremely sad. I know that there are some beach clean-up activities during the summer where volunteers take care of the beach. But it feels like a hopeless activity, considering the fact that there will be more trash pushed ashore by the waves as soon as there is another storm.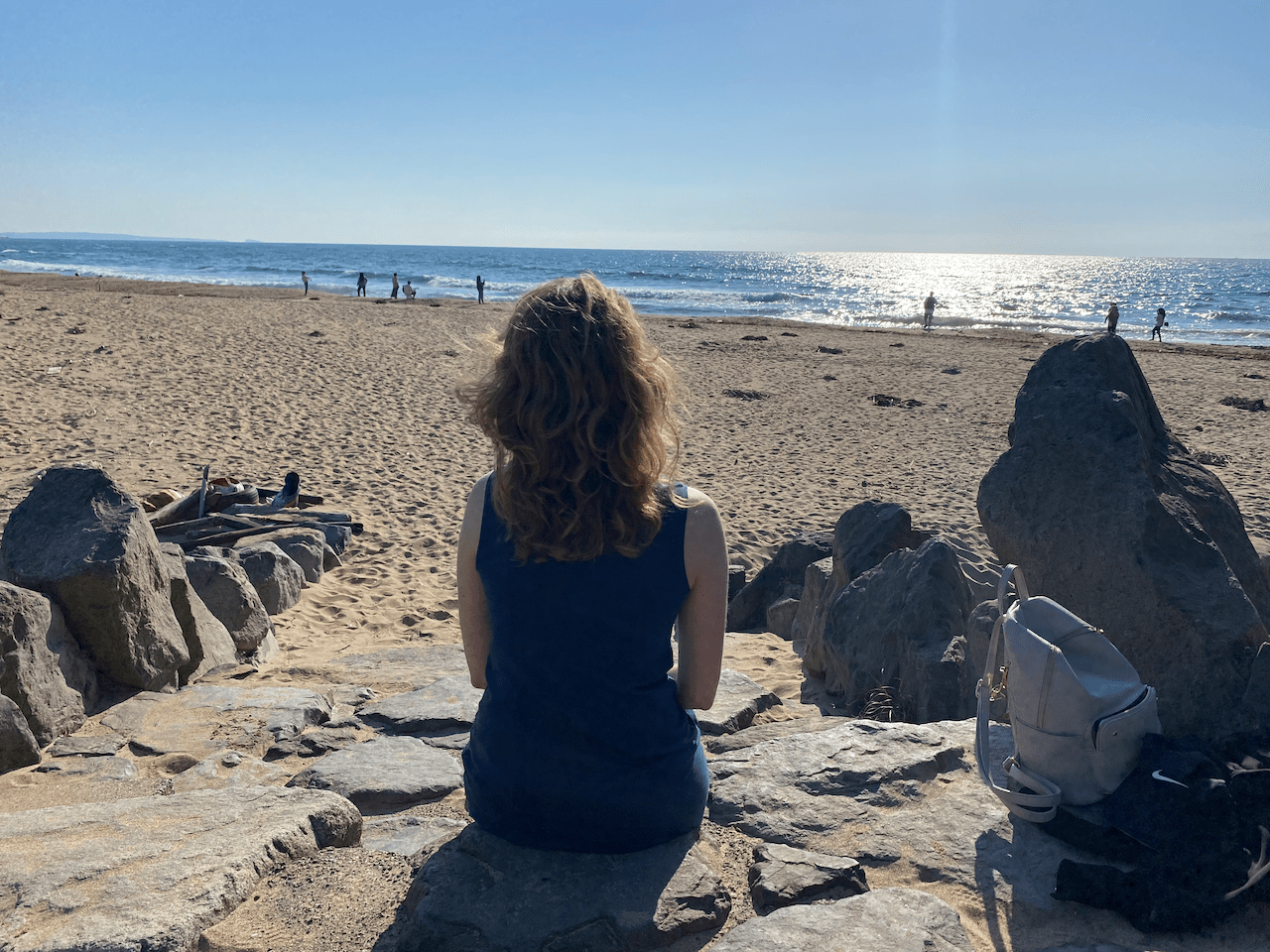 I made sure that you cannot see the trash on this picture - but it's there.
During June, the humidity gradually started to rise and there were some rainy days, but nothing compared to the strong rainy season we experienced last year. In the next posts, I will write more about this strange rainy season, the corona development, our activities (spoiler: I was very busy with studying Japanese as the dreaded JLPT was approaching fast) and our upcoming travel plans.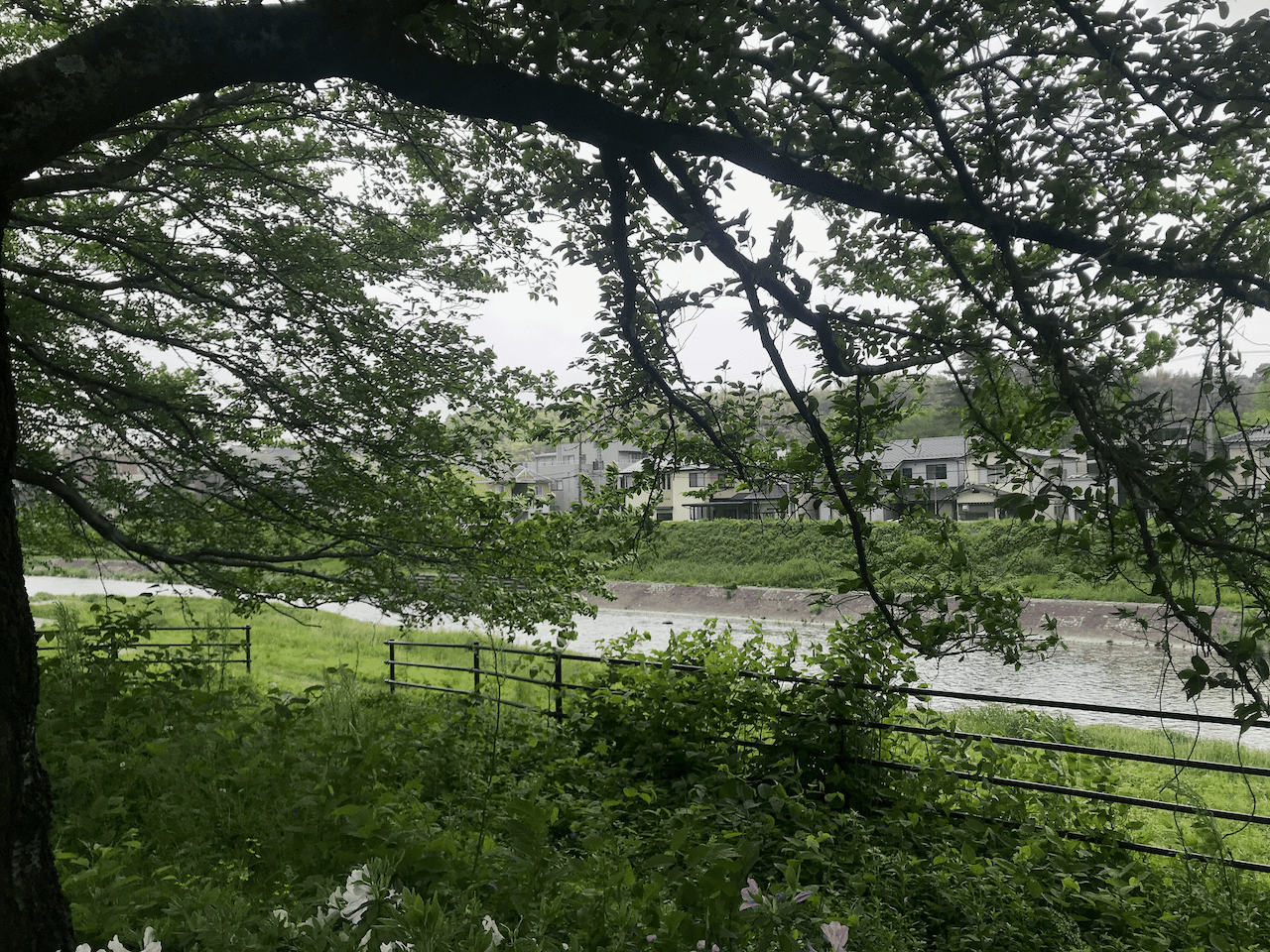 But we try to enjoy every free minute outdoors and had many walks along Asanogawa river, close to our home.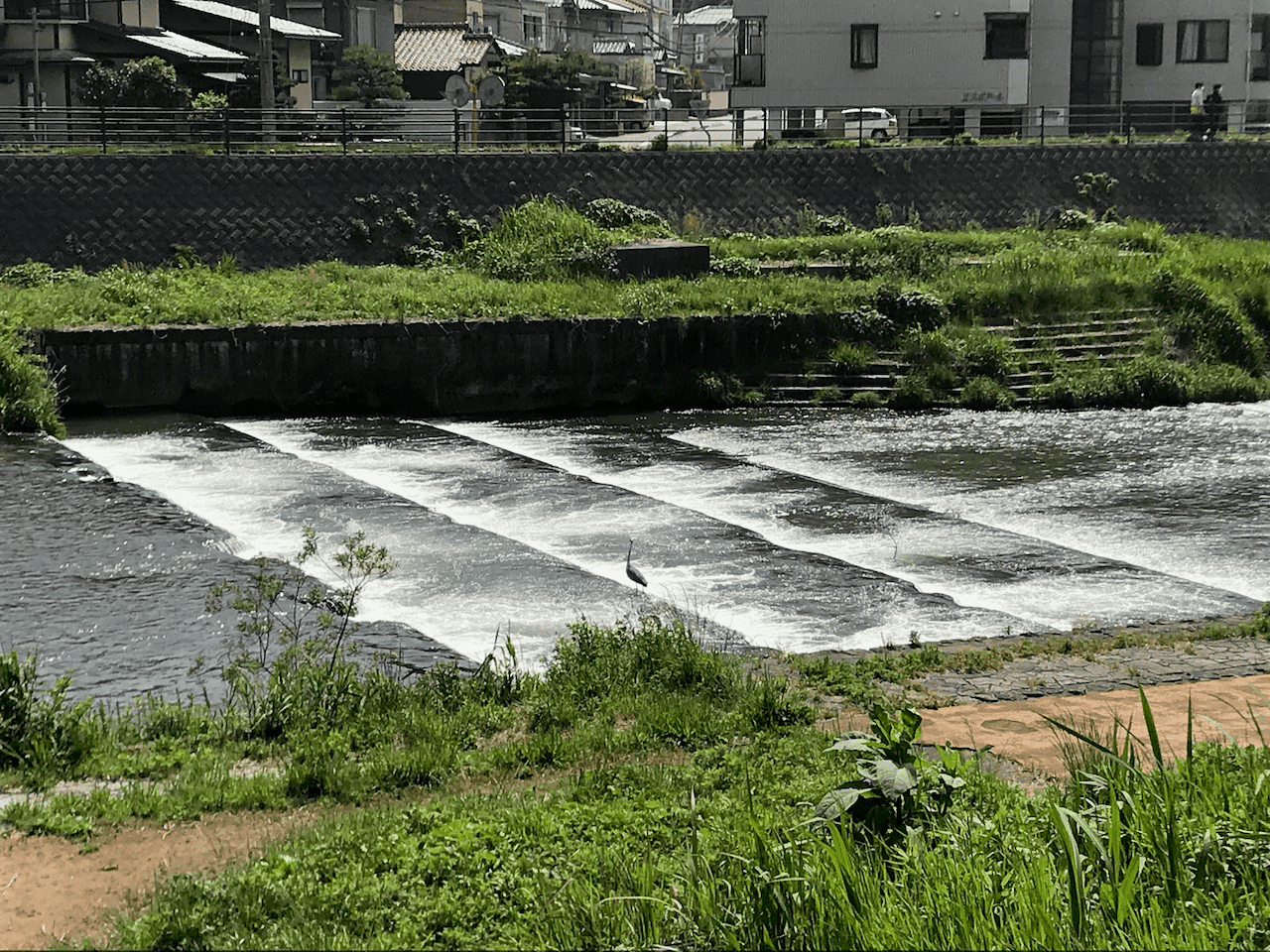 Up Next
We took a long drive to the southern part of Fukui prefecture and visited the rainbow mountain in the 5-lake country! It was amazing and I can't wait to show you those beautiful pictures. Also: rainy season not only means frizzy hair, sweat and dizziness but also beautiful flowers everywhere! Stay tuned for an update! In the meantime, follow us on Instagram for more pictures.