Hey everyone, after telling you about our tropical adventures I want to give a little overview of our daily life in November, as the island paradise is more an exception from our regular life. ;-)
First of all, November in Japan is indeed a very nice month, not only if you spend it in the prefecture of Okinawa. I was used to the endlessly cold and gray German November days, filled with rain and fog. But here, the falls season is still fully running and therefore, nature is still blooming and the coloring of the leaves is on high tide. Of course, we had some rainy days that were also quite chilly but still, the sun comes out fairly often and this makes the colorful leaves even more prominent. I had some nice autumn walks this month and am amazed how quickly temperature can change: from 4 to 24 degrees, Kanazawa has had it all.
Last visitors for this year
November is indeed a good time for traveling to Japan. Yes, there are some days that are quite cold and of course, heavy rain in cool weather is not so nice, but you also have many warm and sunny days where you can admire the colorful leaves and enjoy traveling around without having heat problems. A very good friend of mine realized that this weather condition means traveling in Japan is very relaxing and so she used this for her own adventure: Josie, my German friend from university time, spontaneously planned her trip to Japan in November and did everything right. Together with her friend who is also called Franzi, she came to Osaka and visited Kyoto, before they arrived at Kanazawa. They were truly lucky as they only experienced sunny days in Japan! As soon as they reached Kanazawa, the weather immediately became so much warmer and we could spend some nice autumn days together. On the first day of their stay, we walked around the city center and I showed them the major sights like Kanazawa Castle and Castle Park, Hirosaka and the Ishiura Shrine (where we enjoyed a small walk through the red doors).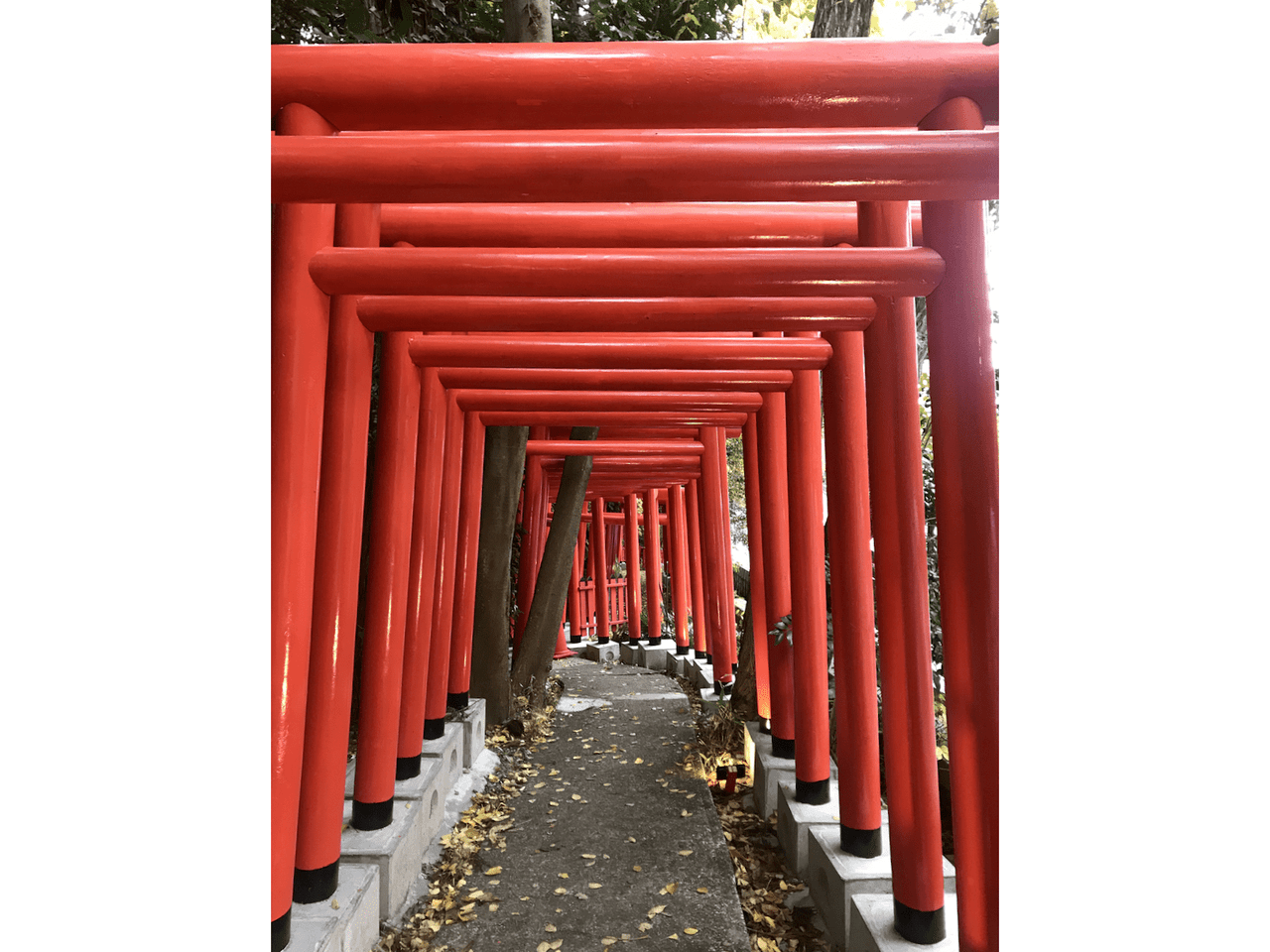 The red wooden gates of Ishiura Shrine
Our walk took us also along the Museum avenue next to Kenroku-en, to the DT Suzuki Museum and the hidden garden as well as to Hirosaka and the 21st Century Museum of Art with the outside sculptures and of course, the Samurai District.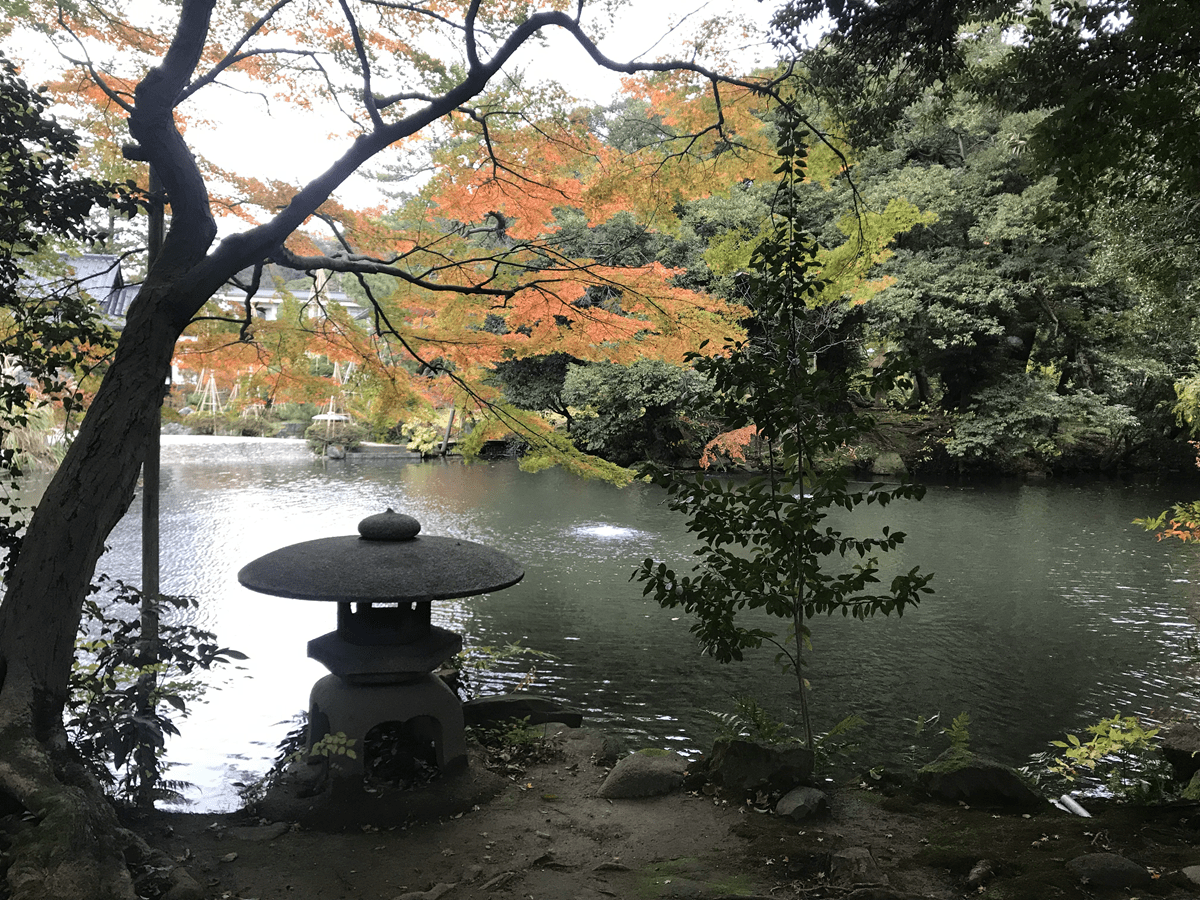 Full autumn leave mode at DT Suzuki garden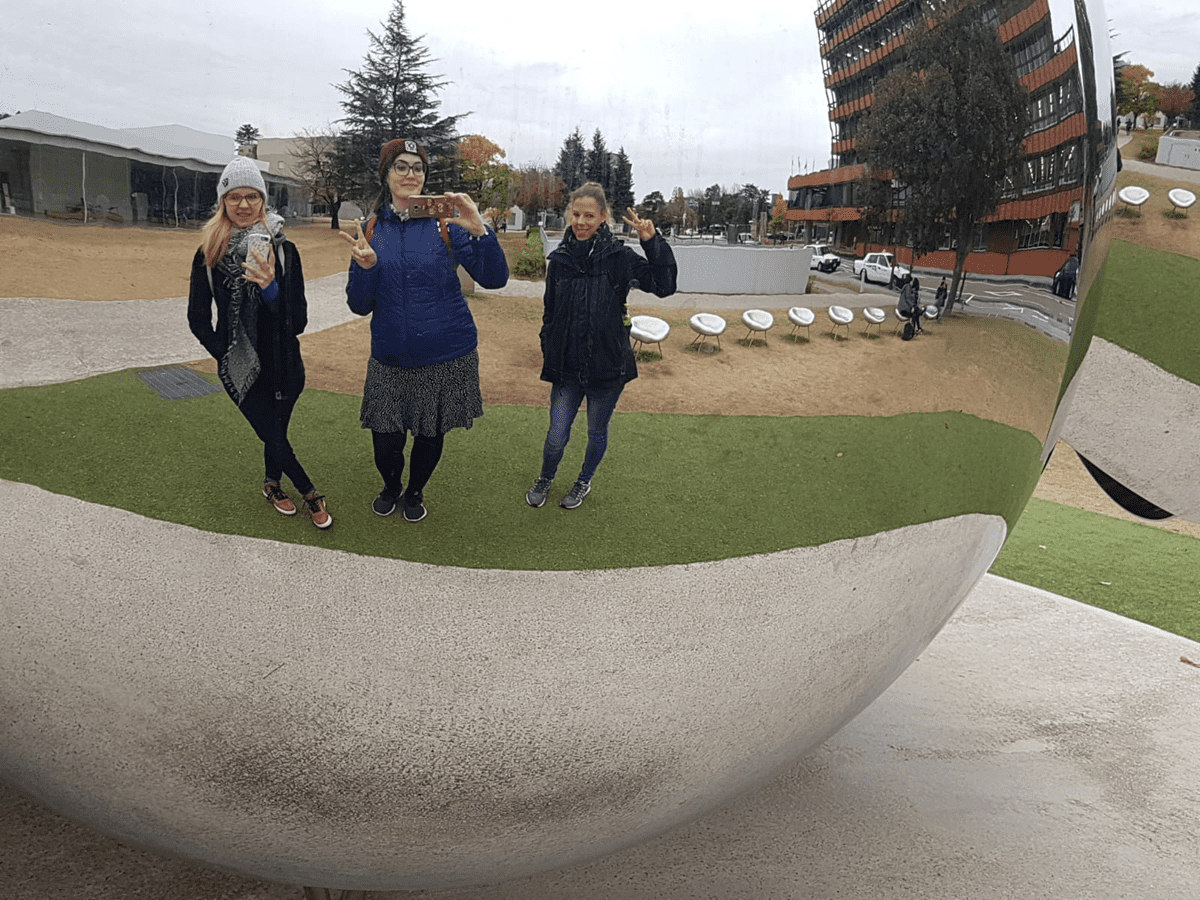 Having fun with the sculptures at the museum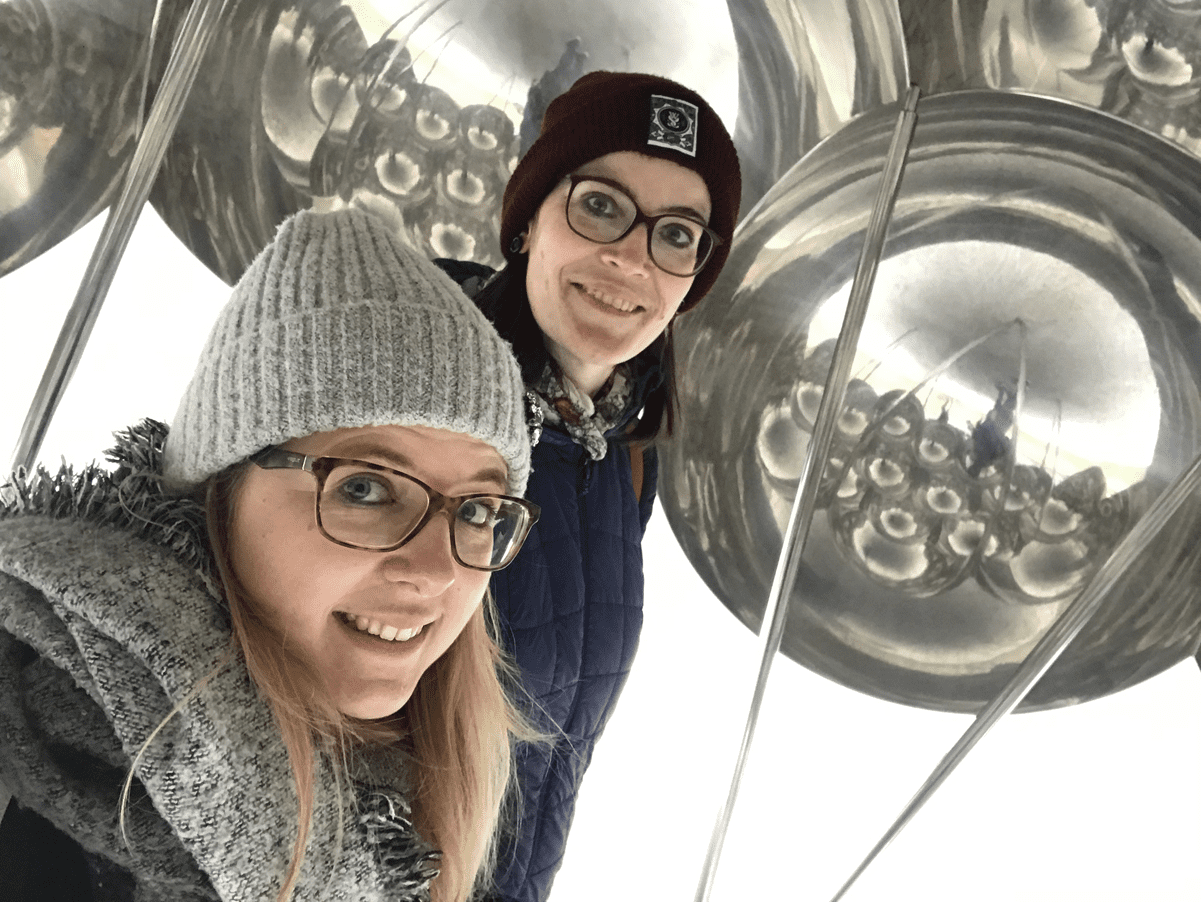 We even made one short stop at the Anime department store to show our visitors another side of Japan. And most visitors really want to leave very quickly haha. This day was a little chilly so you can see that we were wearing hats and scarfs but it didn't rain and we could enjoy everything outside. For dinner, Niklas joined us and we went to one of Katamachi's Izakayas and had a lot of food (Sashimi, Gyoza, Edamame, potato dishes, etc.) and nice sake.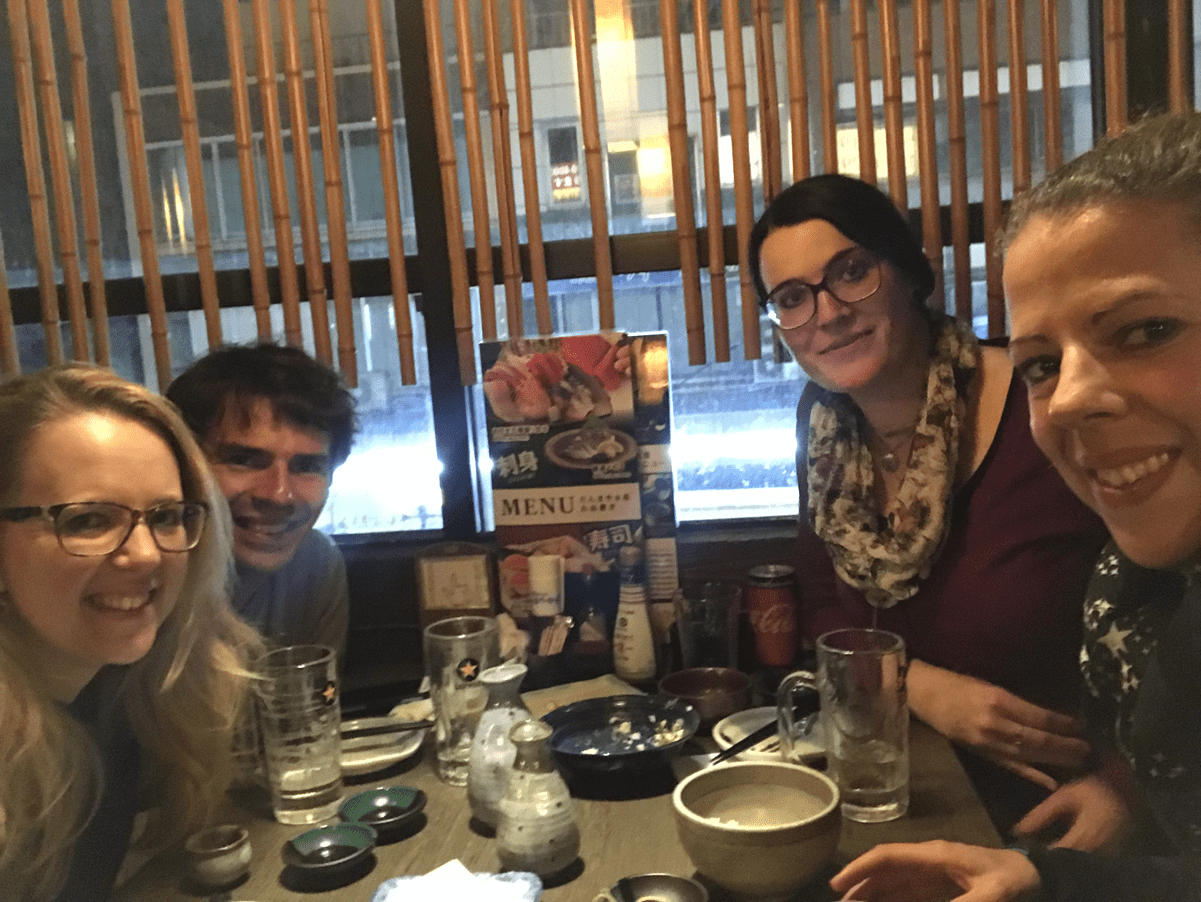 On Saturday, the weather was brilliant so we decided to go to Kenroku-en. Of course, we weren't the only ones, we even had to queue for the entry (something I've never experienced until then - I guess this will be similar in the cherry blossom season) but it was so worth it. The leaves were so colorful and beautiful. Also, the trees were all ready for the snow, wearing their snow protection ropes. A very interesting sight that I've not seen before.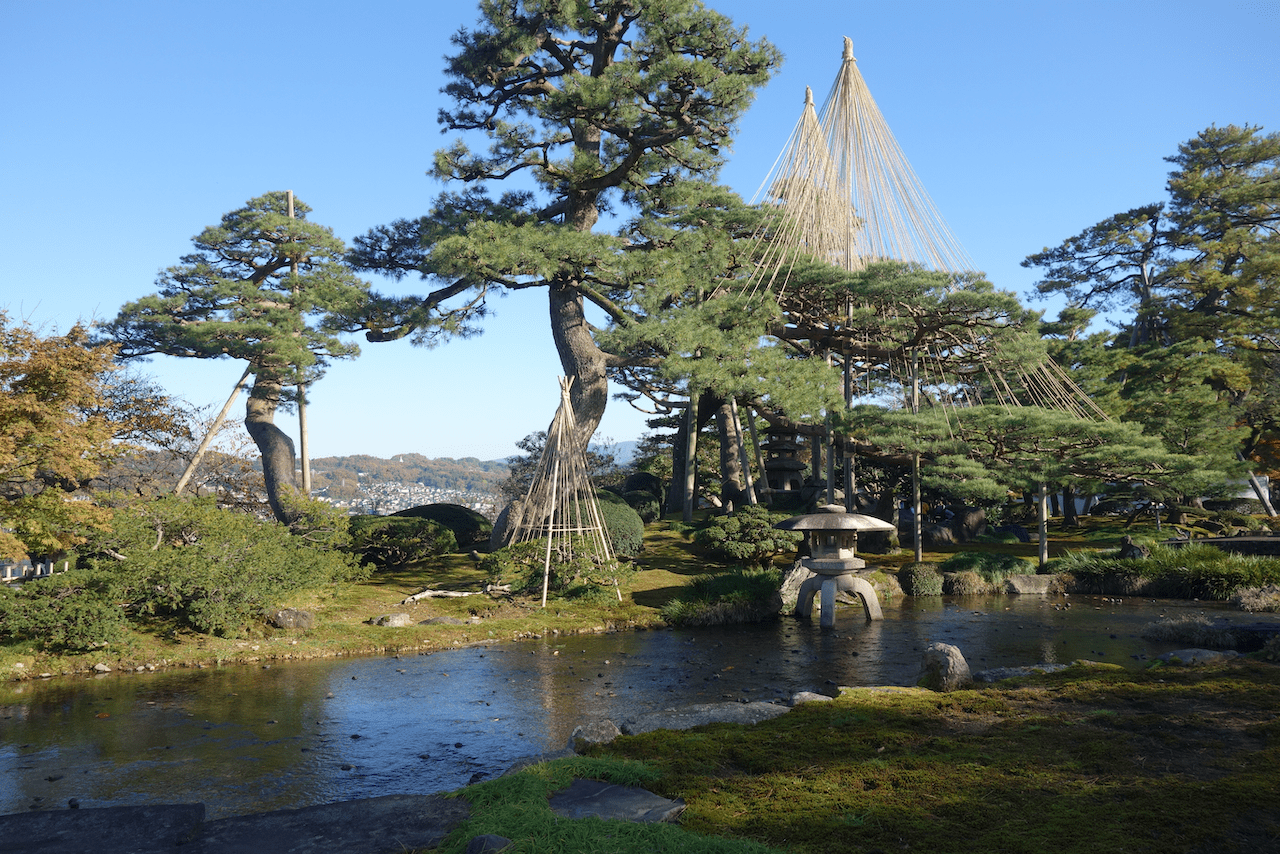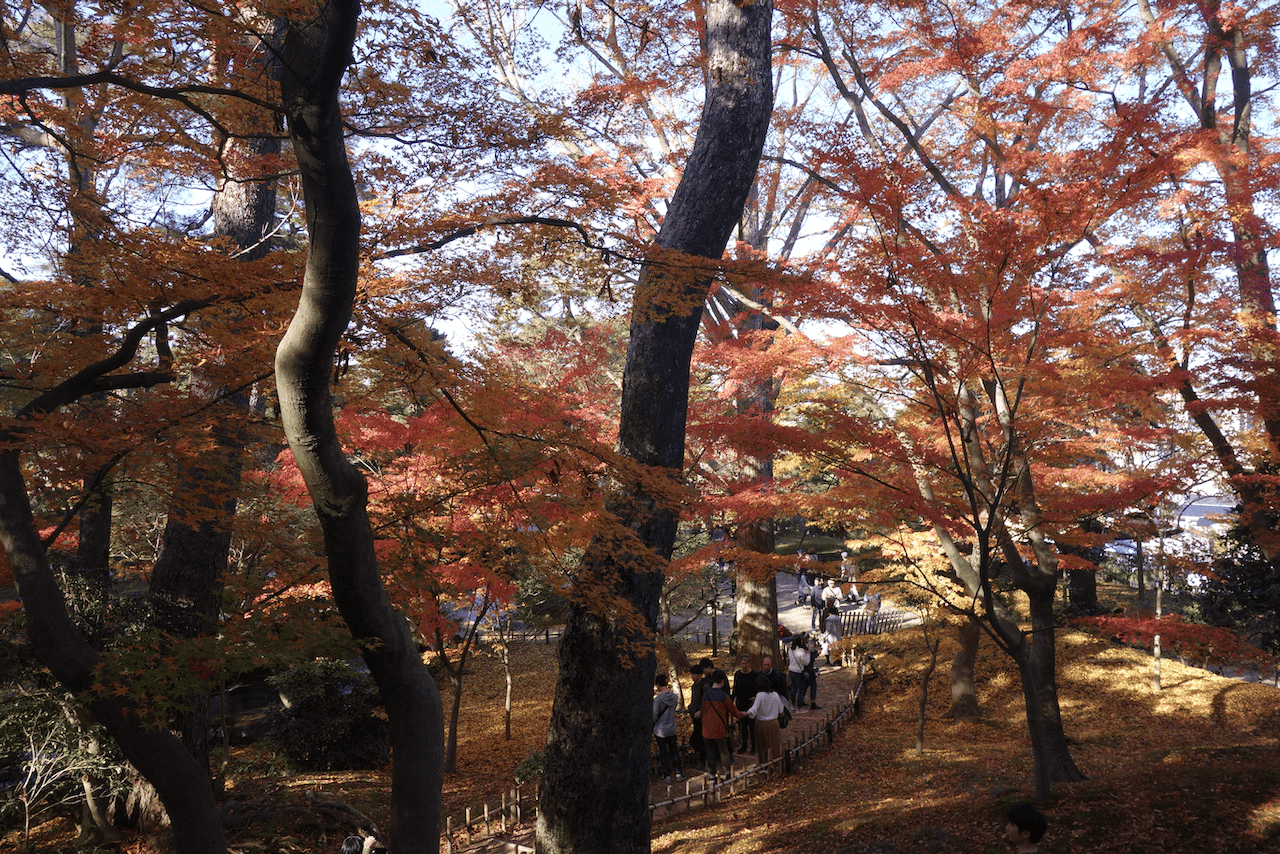 So many colors!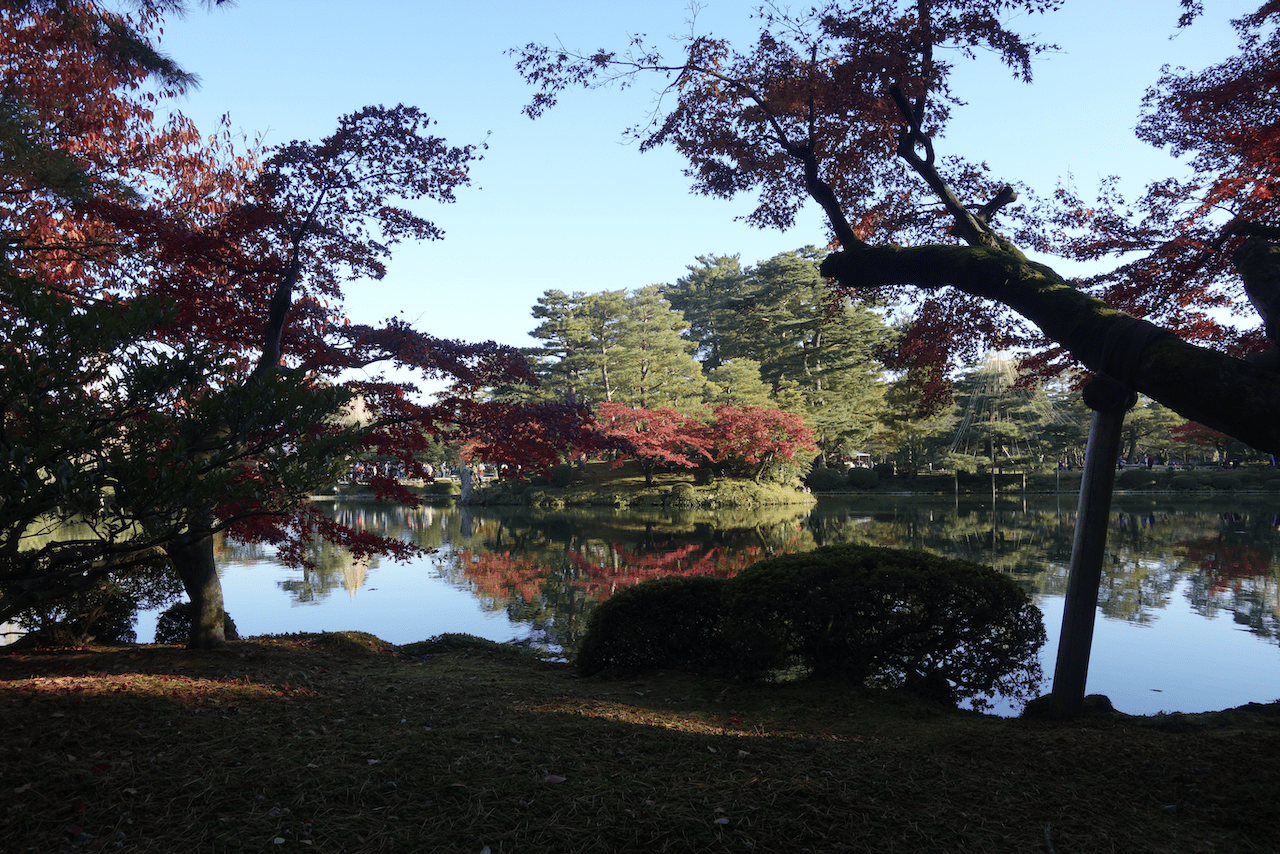 We spent a lot of time in the garden and had some Macha tea in a surprisingly empty teahouse near the pond with the waterfall (Nici and Björn will remember). But of course, we took a lot of pictures as it was really such a beautiful day. And so warm!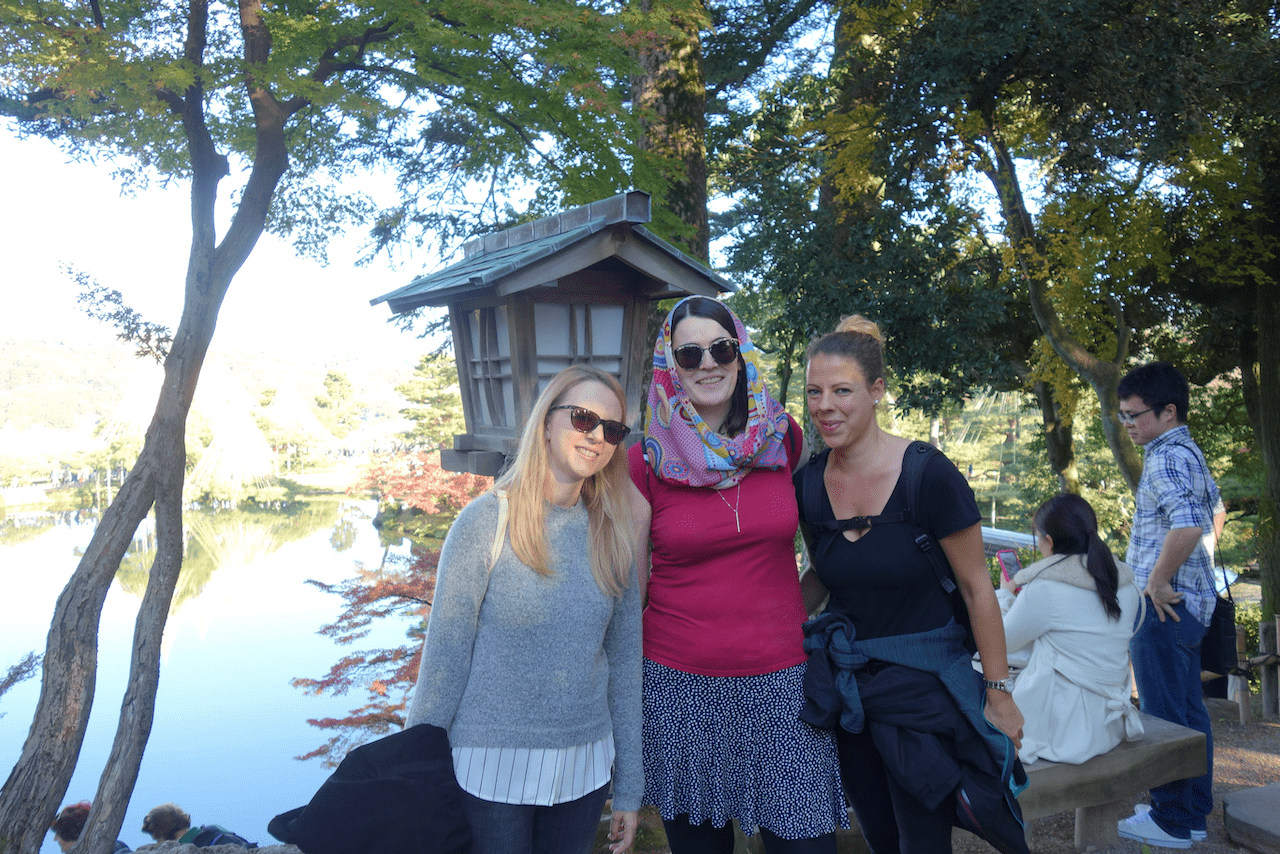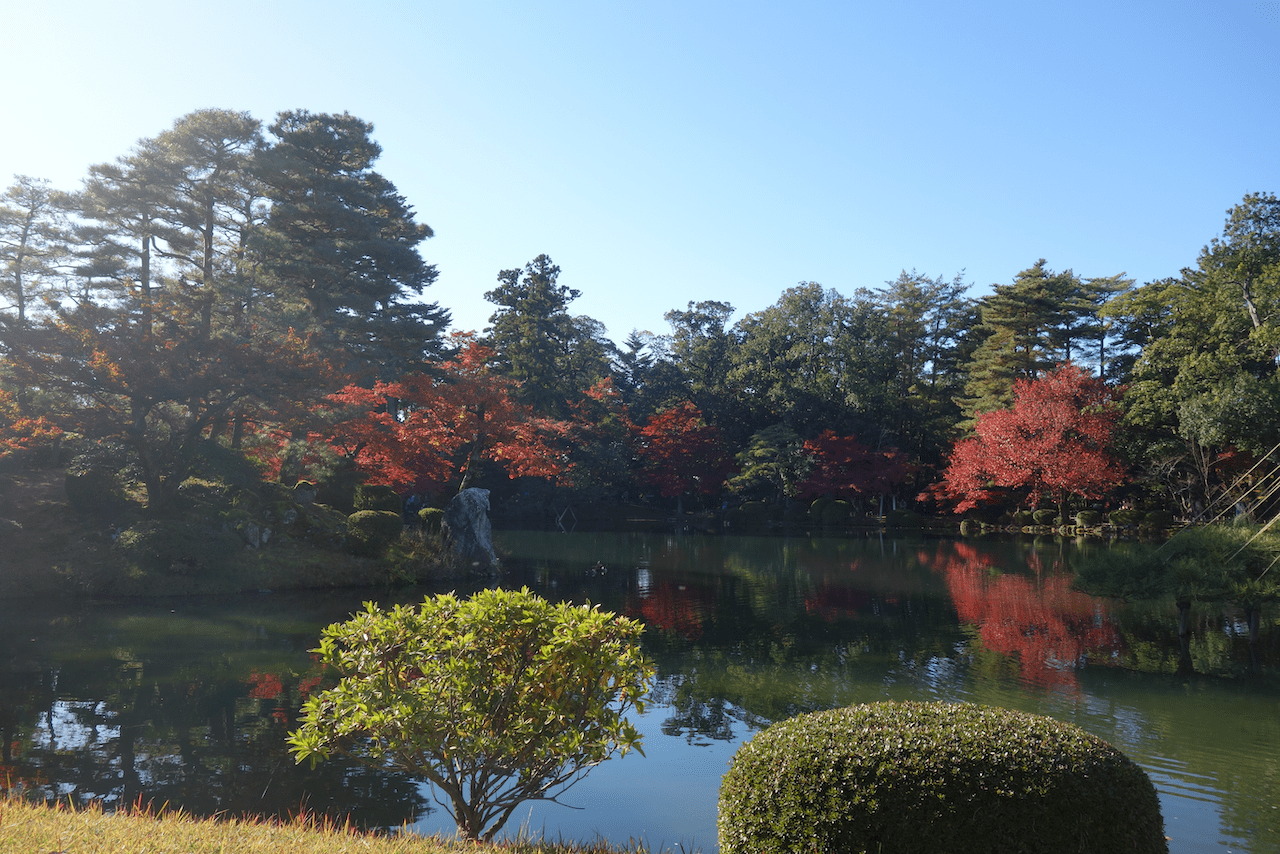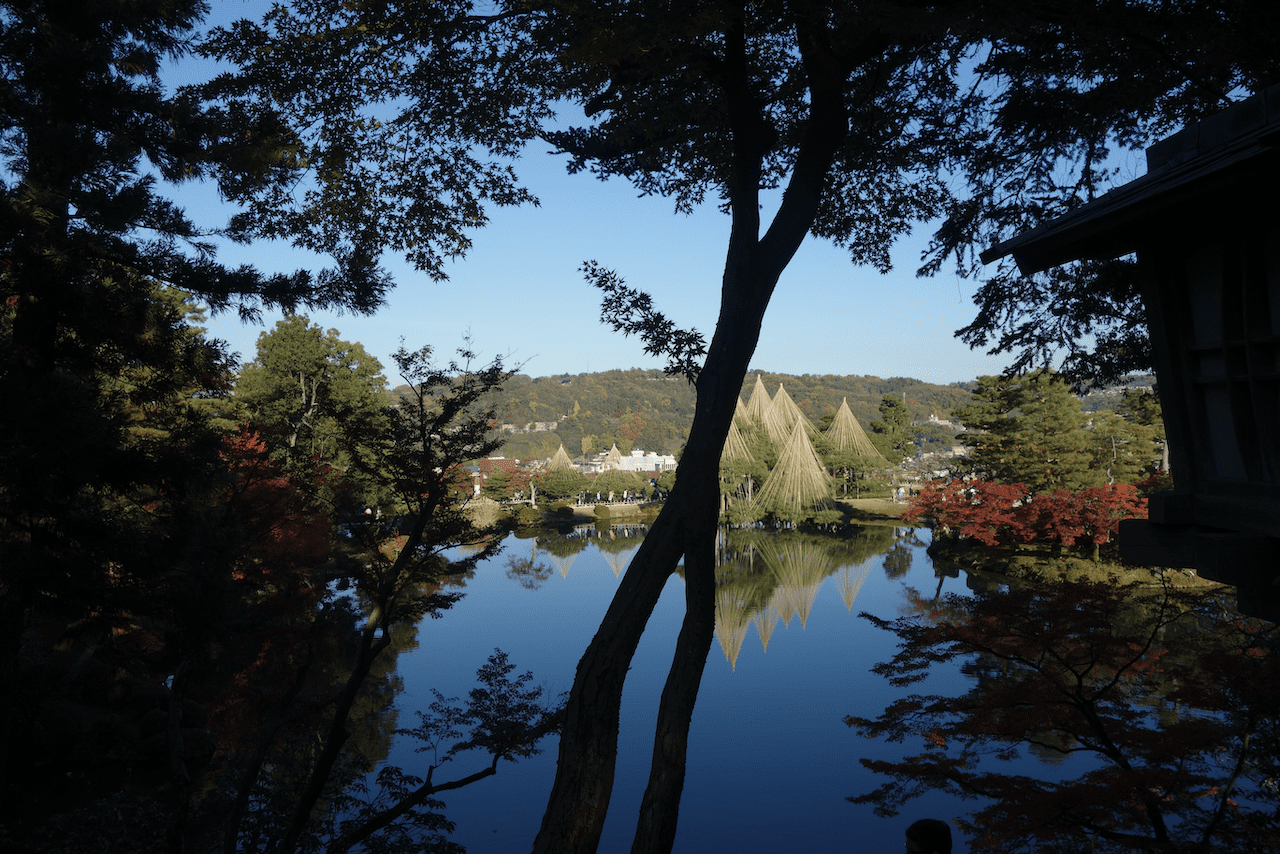 The lake is always beautiful, no matter when you come to see it
After our park adventure, we walked to the Higashi Chaya district (it was really crowded this time and not very peaceful…) and climbed the Utatseyama for getting one last breathtaking view of Kanazawa in the evening sun before sunset started to set in. For me, this was one of the highlights of this day: perfect view, quiet place (no one was there except us) and relaxing in the evening sun in November!
Afterwards, both girls went to our place and had a look at our flat (this is something all visitors seem to enjoy very much) and we had some tasty sushi at our favorite sushi restaurant near our apartment. Again, we couldn't escape the crowds - the restaurant was extremely full and we had to wait some time to get to our table. This has never happened in this restaurant before, usually there is always enough space to sit and to bring some guests. I really have no idea what was going on with all these people on this day!
On Sunday, we met for some breakfast before it was time to say goodbye again. The weather was still very nice and warm so we could do everything by bike - again, for me something very special because in Germany, I never use my bike in November. It was sad to say goodbye as I really enjoyed their visit and I got used to their presence very quickly. So thank you for your visit, we had a perfect time and I enjoyed every second of it! Get back home safely and we hope you'll think about this trip for a long time. :)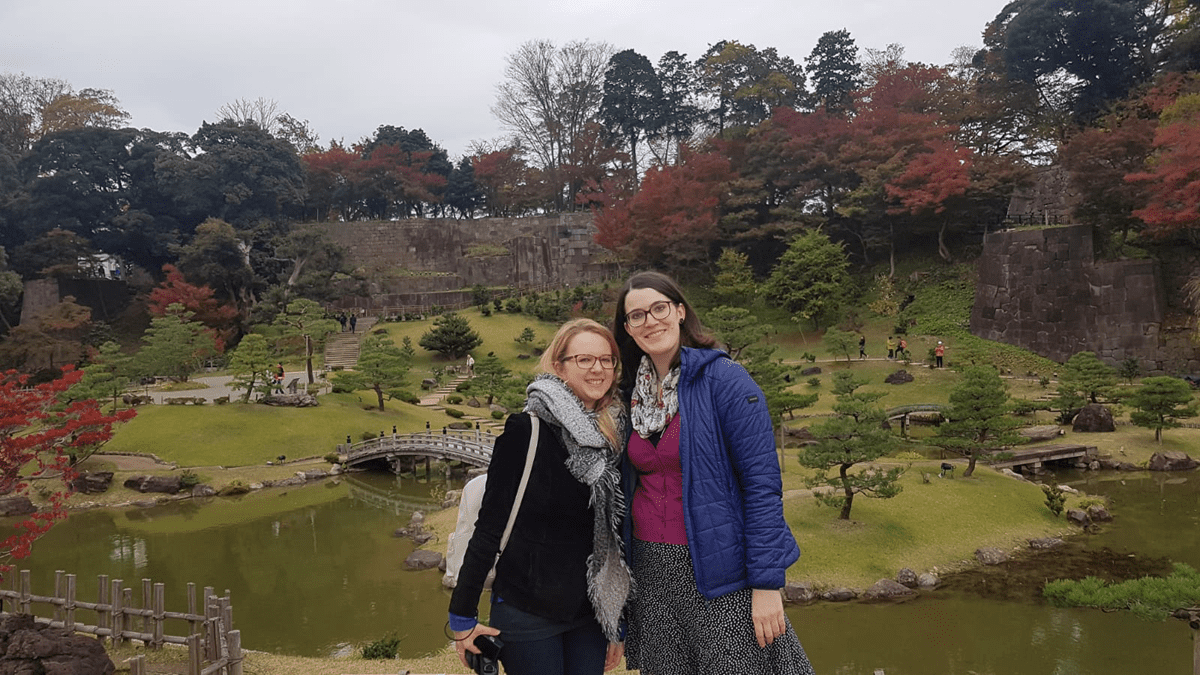 Thank you for visiting us Josie!
Japanese cooking experience
We had a lot of fun learning some new cooking skills this week! For Niklas birthday I came up with the idea of gifting him with a special cooking class, as we both enjoy learning about the Japanese cuisine and want to be able to make some dishes ourselves. So far, we are able to do some dishes but of course, that's not enough for us! So a while ago, I organized the course and finally it was time to got and learn about Japanese dishes in the class!
The whole cooking class was offered by the In Kanazawa House, a local company that not only offers various cooking classes but also other Kanazawa related cultural activities like cycling tours in the summer, meditation at a temple oand Geisha performing events. Also, you can book courses where you buy the ingredients at our local big fish market, together with the teacher and learn about the different types of fish and vegetables in a very practical way! The location of the old traditional house, which has been restored and renovated in a very beautiful and respectful way, is close to Omicho fish market and easy to reach by bus. I was impressed by the beautiful interior design of the 100 years old house, which used to be a Kimono factory. The traditional spirit is preserved very well but the modern aspects (like the show kitchen or the furniture) makes it feel very special. I immediately wanted to start cooking!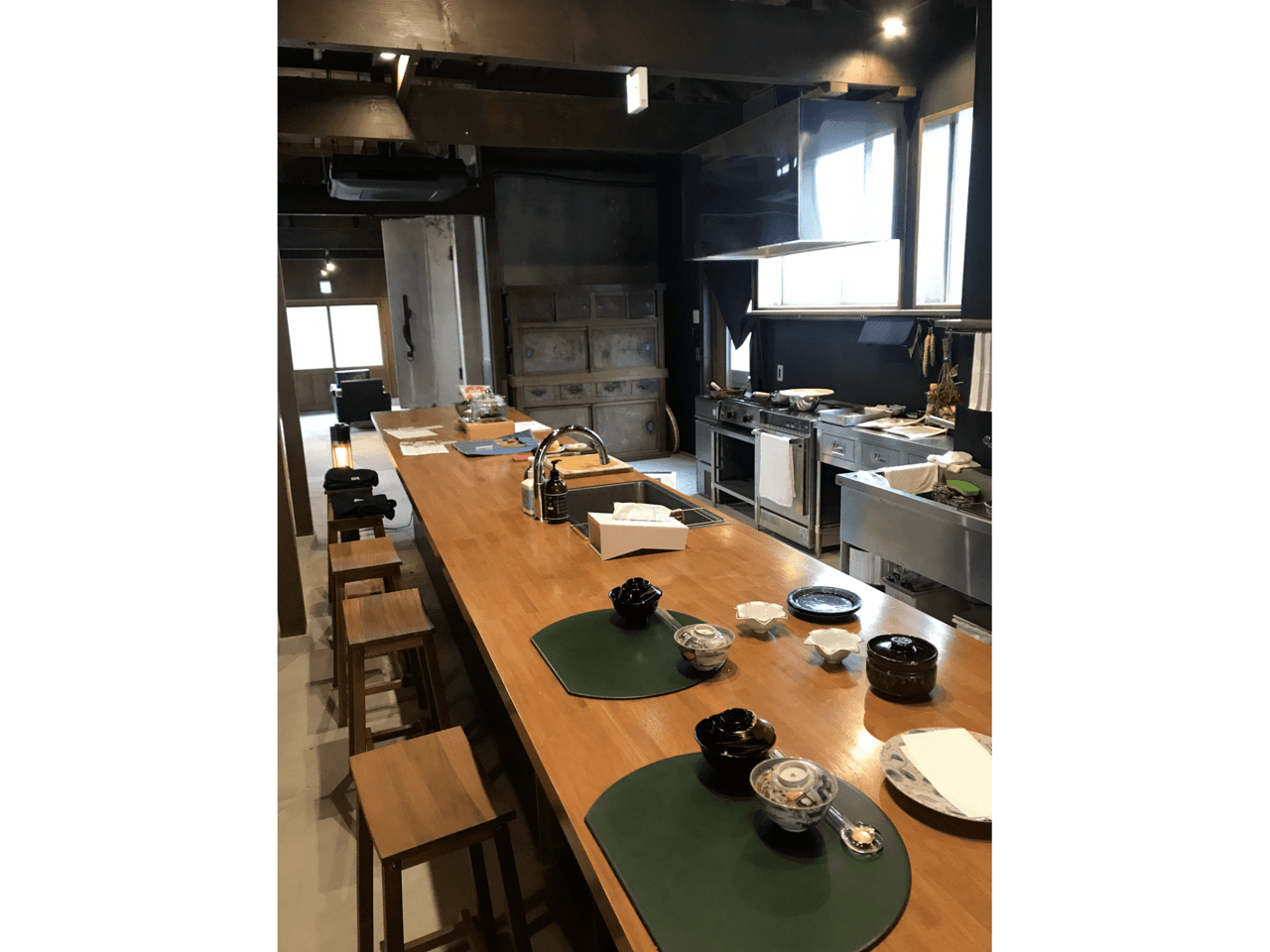 I had the chosen the Kanazawa Familiy Cuisine Cooking Class and we learned to make four different dishes: Dashi, the Japanese fish based broth that you can find in pretty every dish, Tamagoyaki, a Japanese styled omelette that is very popular, Kinjiso, a side dish with Okinawan spinach that has green and red colored leaves and Tempura, the famous Japanese fried vegetables and seafood.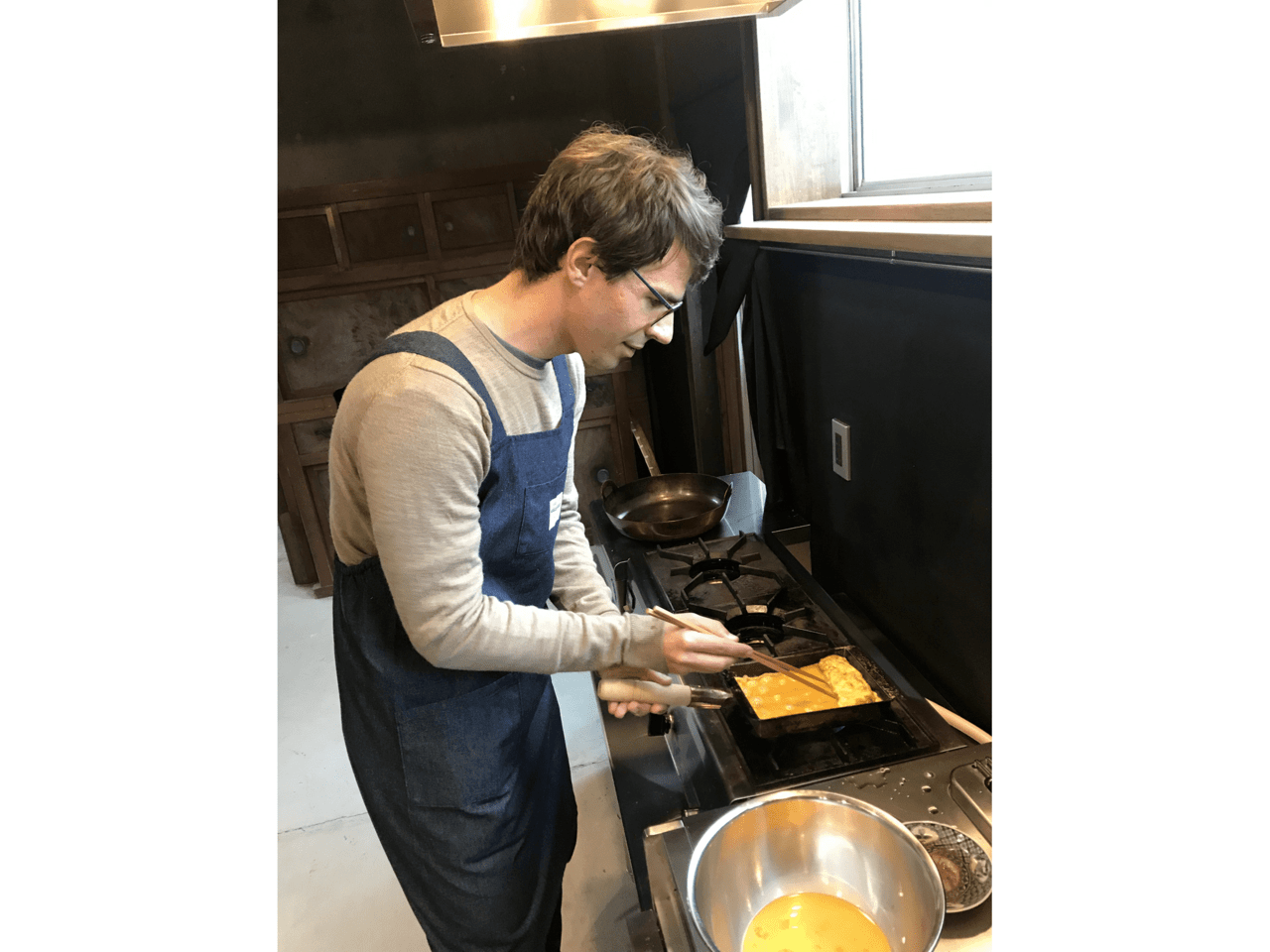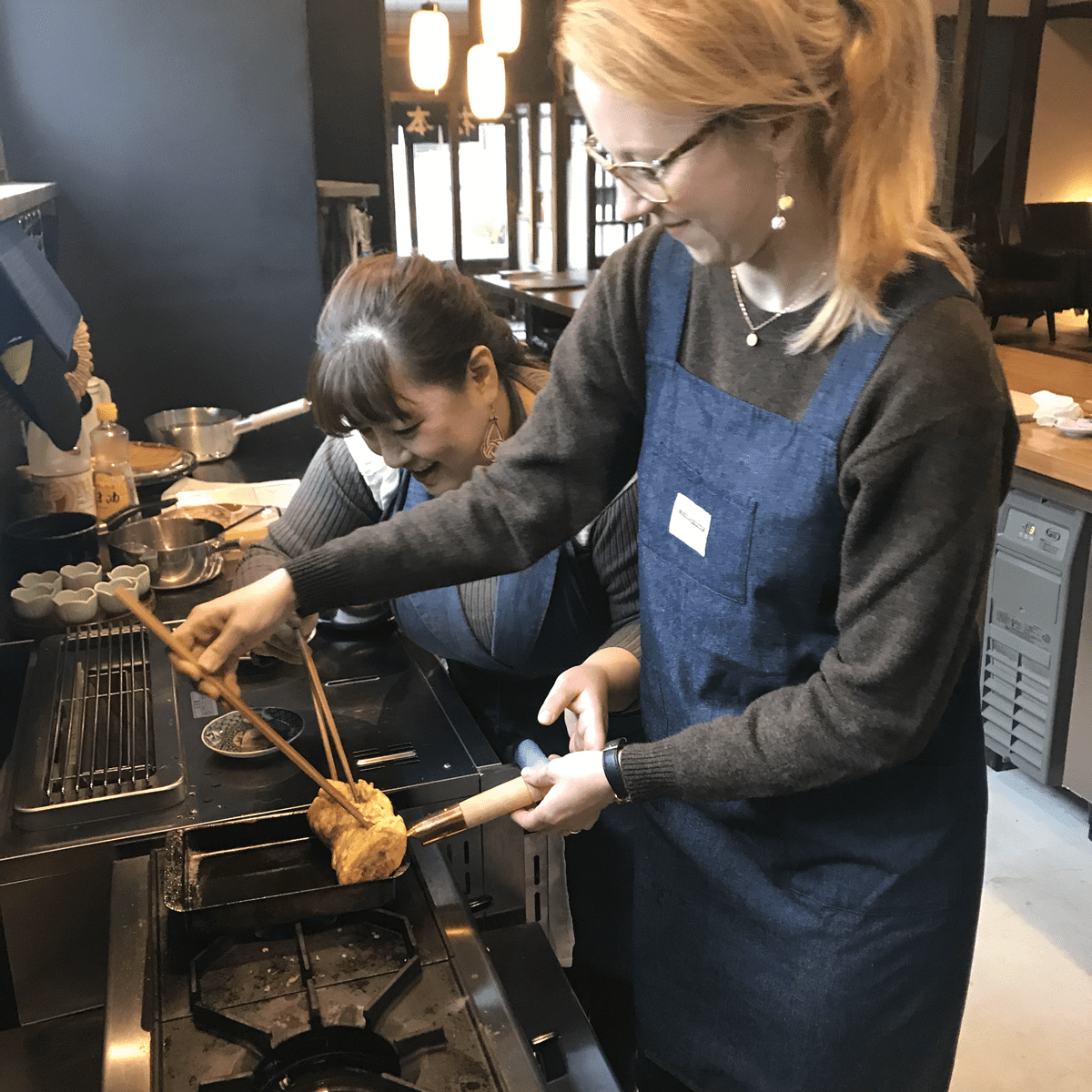 Tamagoyaki challenge
Our teacher, Naoko showed and explained us everything and our other host, Shige, translated where necessary and told us more about the background of the ingredients or the dishes. We had so much fun cooking, especially rolling the Tamagoyaki (not easy!) with chopsticks or the frying of the vegetable for the Tempura was the part that I liked most. After the hard work, we could enjoy a perfect meal with so many dishes while having a nice conversation with our hosts where they were telling us more about the company and the upcoming events.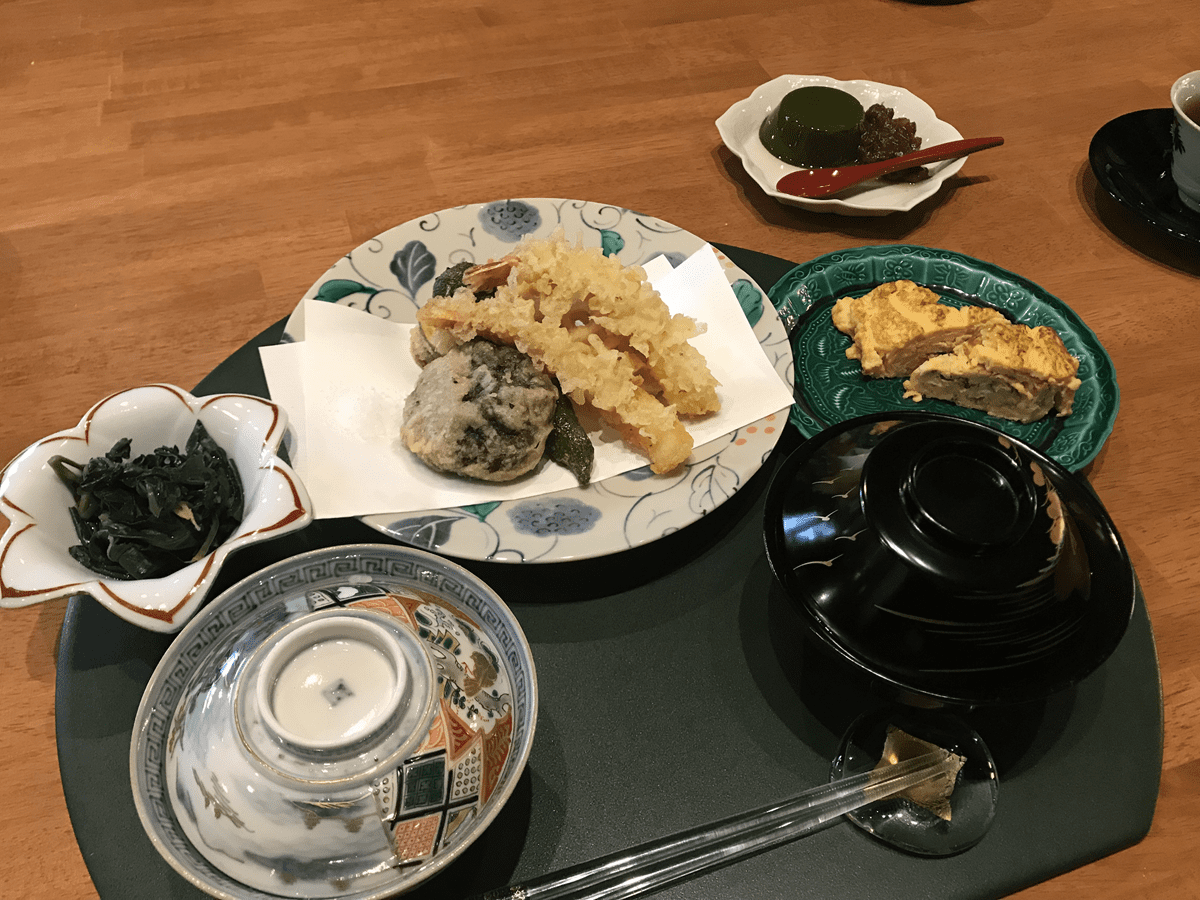 Looks delicious!
If you like cooking and learning more about culture through food and ingredients, I'd highly recommend you to have a look at their offerings. The classes usually take two hours, so you can integrate them very easily in your schedule if you stay in Kanazawa for more than one day. :) But most important: the hosts are extremely nice and welcoming, we had so much fun talking to them and enjoyed learning from them very much. And don't worry if you don't speak Japanese - the whole conversation can take place in English! You can easily book any type of event here and contact them in case of special requests. It's worth trying!
It's seriously study time
As mentioned in the posts before, our Japanese Proficiency Test is approaching and this Sunday we will suffer at the test site while working on a four hour long test! Honestly, I still can't believe it. When I applied for the test, I thought it would be 1.5 hours maximum. After receiving my formal admission document I realized, that this was way more serious than I thought. The test will take the whole Sunday including three big sections. Lucky for us, there will be two breaks to use the restroom and have bite of snickers or something… And guys, we are only doing the lowest level so I really don't want to know how hard it will be for those who try the higher levels! Of course, I will report how it was and maybe share our results (if we are proud of them and not ashamed haha). Of course we hope that we will pass but I am sure, it will be exhausting and painful. To prepare, Niklas and I have abandoned a healthy evening routine and we both study the grammar, repeat vocabulary and try to figure out how to best memorize kanji every night. Strange couple hobby if you ask me…
Christmas is coming
To finish this post with a nice topic, let me tell you about the Christmas obsession Japanese people seem to have. I honestly didn't expect too much from Christmas here as Japan is not really a Christian country - honestly, I think only a tiny amount of people are really Christians. However, as soon as Halloween was over, the whole decoration themes of all supermarkets, store, coffee shops etc. changed overnight into Christmas wonderland. Now you can buy decoration everywhere and enjoy Christmas related coffee drinks while listening to Christmas music. Also, the trees of downtown Kanazawa are beautifully decorated with lots of lights which look so nice! So on the one hand, I find it a little strange to see how obsessed everyone is as Christmas doesn't really play a religious role here and it's mostly the commercial aspect that is highlighted. But on the other side, it's nice for us to see the Christmas decoration as it feels a little more like home. This year, we will spend the Christmas time here in Japan and maybe even work a bit but we try to make the best out of it. We are also planning to host a little Christmas party for all our friends who also stay here so I think we won't be too lonely. And, best thing: we will definitely have snow on Christmas as Kanazawa is a very snowy region and the first snow is to be expected for the next week! Eeek!
So stay tuned for our next adventures: will we survive JLPT? Will it really snow next week? And, most difficult question: which Christmas decoration should I buy as I really want to have a little Christmas tree. In the meantime, follow us on Instagram and facebook for more photos!