Hi everyone, as October is now over, I just wanted to give you an update about what we did and experienced in this month, besides traveling/hiking or being creative. ;-) Like the months before, October was anything but boring. The perfect autumn weather made it very enjoyable, too. Well, most of the time….
It's typhoon time
As many of you remember, Japan was hit pretty bad by the super typhoon Hagibis earlier this month. Even before this typhoon arrived, we already endured two typhoons in Kanazawa that brought a lot of rain and stormy winds. I thought typhoon season was over but apparently, I was very wrong. As we are now used to it, a usual typhoon is not so bad anymore. Basically, it's raining like crazy and you get soaked the minute you leave your house, no matter what you do, but if you know it, you kind of endure it. Hagibis however was a different story. Days before it was supposed to hit, there were a lot of serious warnings, issued by the government, that made it clear that we should prepare for something very bad. It was the first time for us to see these serious warnings issued so as you can imagine, we also were a bit nervous. Lucky for us, the main area that was supposed to be hit the most was the east coast, but you never now. Satellite pictures of the storm showed that it was huge and moving very fast, even the best predictions were just that: predictions.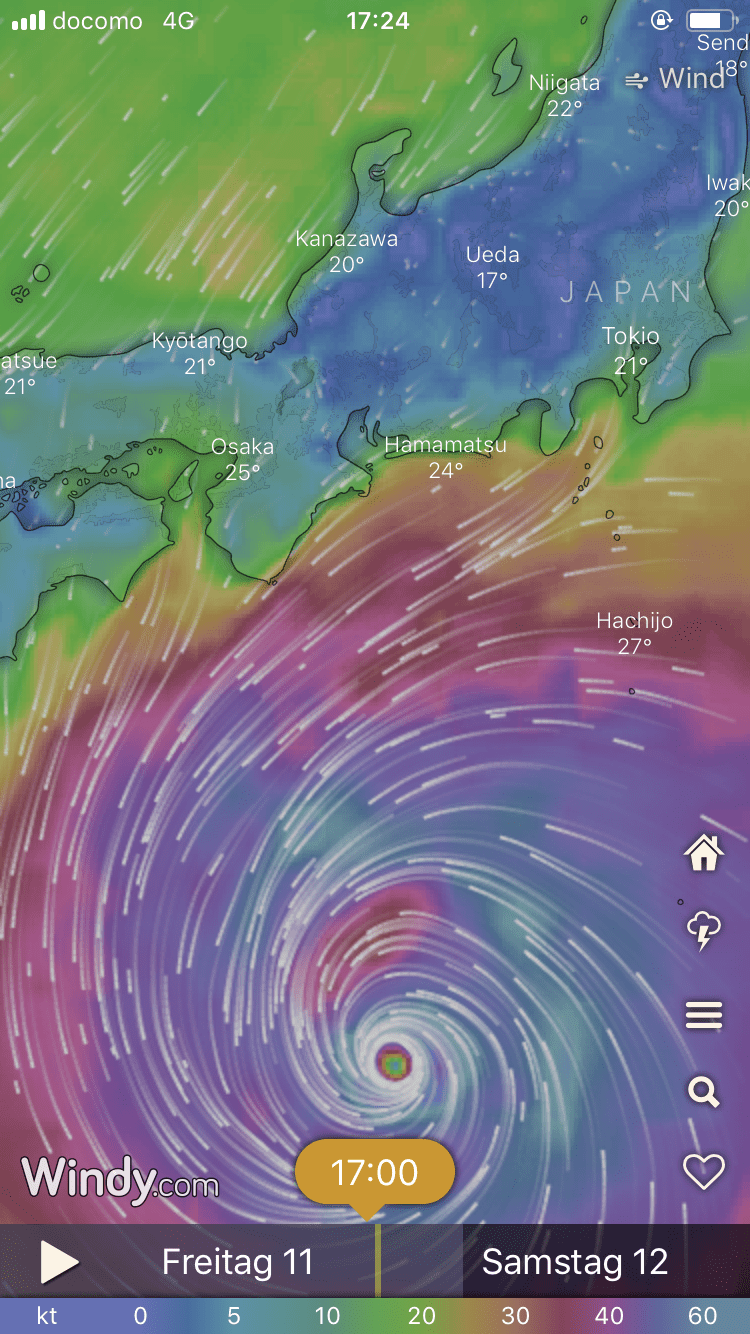 A picture from the Windy App, showing the super typhoon approaching Japan the evening before the estimated arrival. You can see how big it was at that time. Watching this app, we felt a little like being in a cheesy disaster movie…
Preparing for such a natural disaster was kind of strange for us. As Europeans, we are used to pretty boring weather, compared to the extreme weather phenomenon of Japan. However, each city administration provides you with a lot of documents about natural disaster, including preparation tips and behavioral advice during evacuation. We were informed very well about what to pack in our evacuation bag and where the next evacuation shelter would be. As the predictions for Kanazawa were not so bad, we decided on stocking our fridge with enough food for some days, restocking our water supplies with enough bottled water for a week, packing all important documents that are relevant for a evacuation and buying some flashlights, just in case of a blackout.
As it turned out, Hagibis spared Kanazawa of destruction and chaos, we had a lot of heavy rain and wind, but it was all manageable and compared to other typhoons, not too bad. Many locals believe that it was thanks to holy Mt. Hakusan who saved the prefecture again. We are not so sure about this, but anyway, thank you Mt. Hakusan for saving us! I guess you all saw the pictures of the horrible destructions of the prefectures at the Pacific coast, especially at Chiba prefecture which had been already destroyed very badly by a prior typhoon. We were shocked to read about all the missing and dead people as well as seeing the pictures of flood, destruction and the broken Shinkansen trail in the media.
Let's hope that it was the last bad disaster for this year so that the authorities can start rebuilding the destroyed infrastructure fast. If you feel sad for the people and want to help, you can donate here.
Sadly, the constant threat of such disasters as well as the destruction is part of the Japanese life. Not only typhoons, but also earthquakes or volcanic eruptions are anything but rare. We are really lucky to live in a prefecture that is quite safe from these kind of natural disasters. Again, we appreciate this very much and we are grateful that we had no problems with this big typhoon.
Autumn can be quite nice
Apart from these bad storms, we also had so many nice days where Japan showed us how beautiful autumn can be. You could see some of the pictures already in the Hakusan and Kaga Onsen post but this was only at the beginning of October! Now, the leaves are starting to turn red and yellow and the trees are looking so beautiful! We enjoy the changing nature by taking long walks through our neighborhood as well as revisiting Utatsuyama park (last time, during the Kaga Yuzen trip, it was raining so much, so coming back during a sunny day was very nice).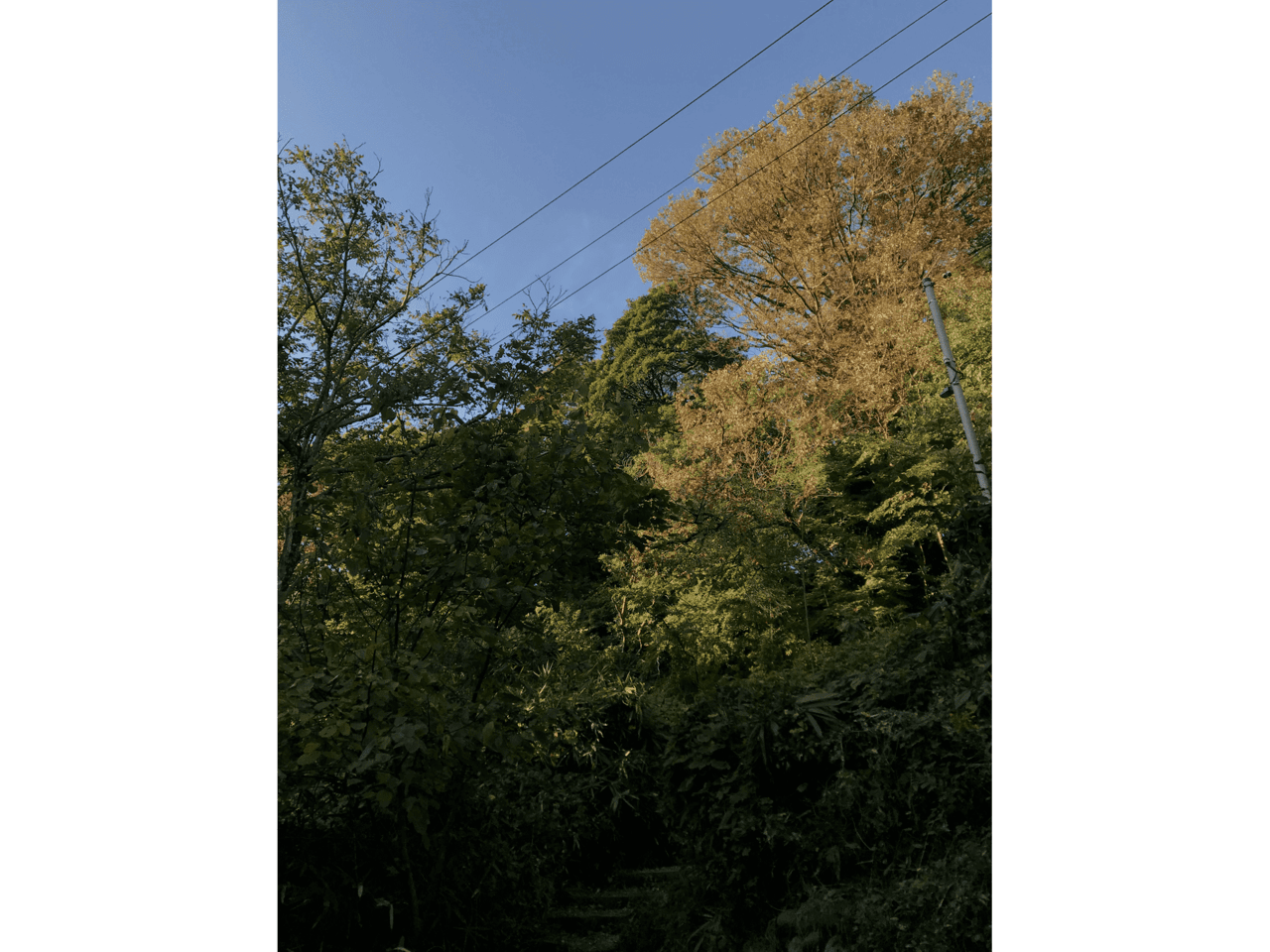 Leaves are finally turning their color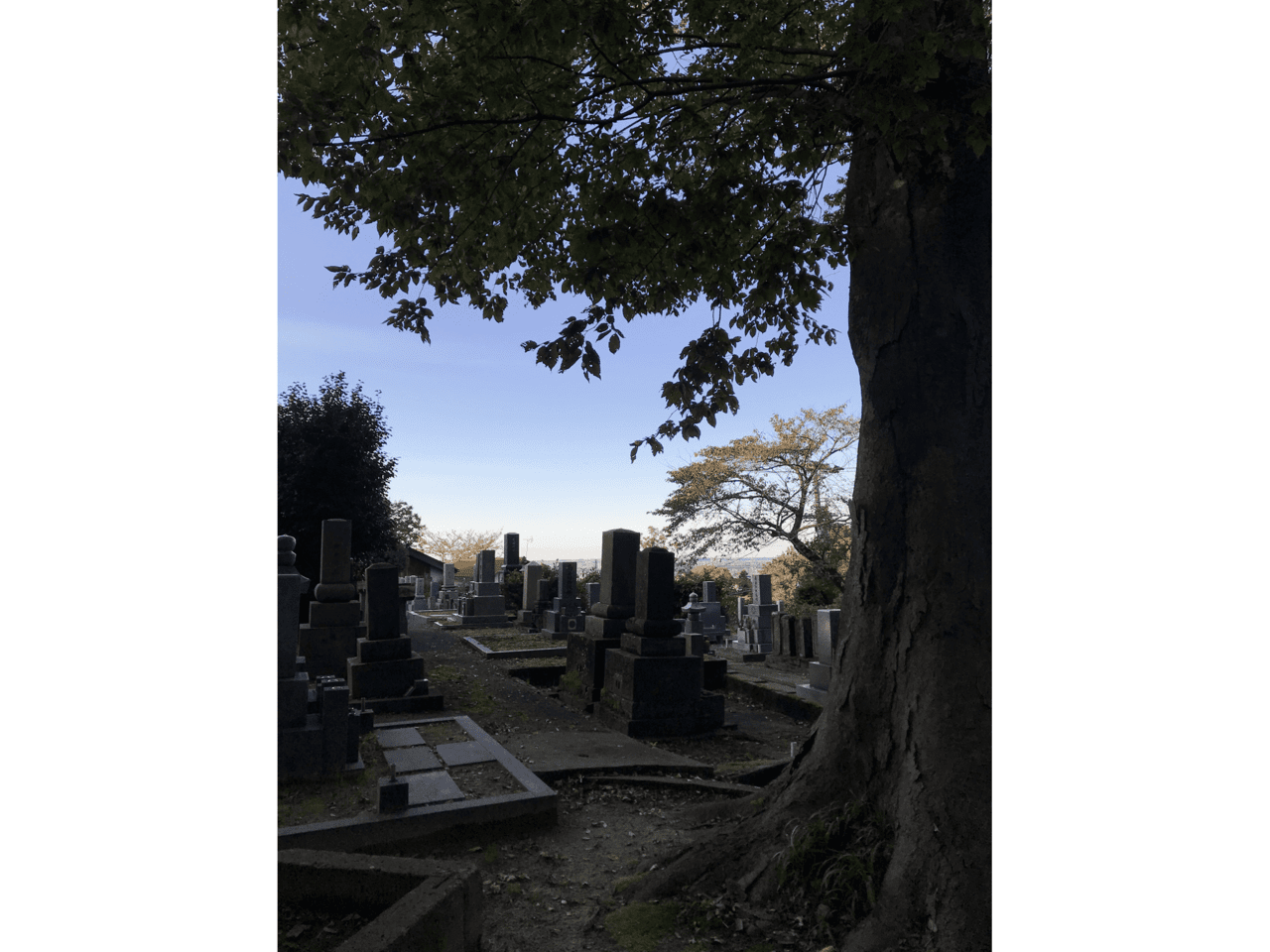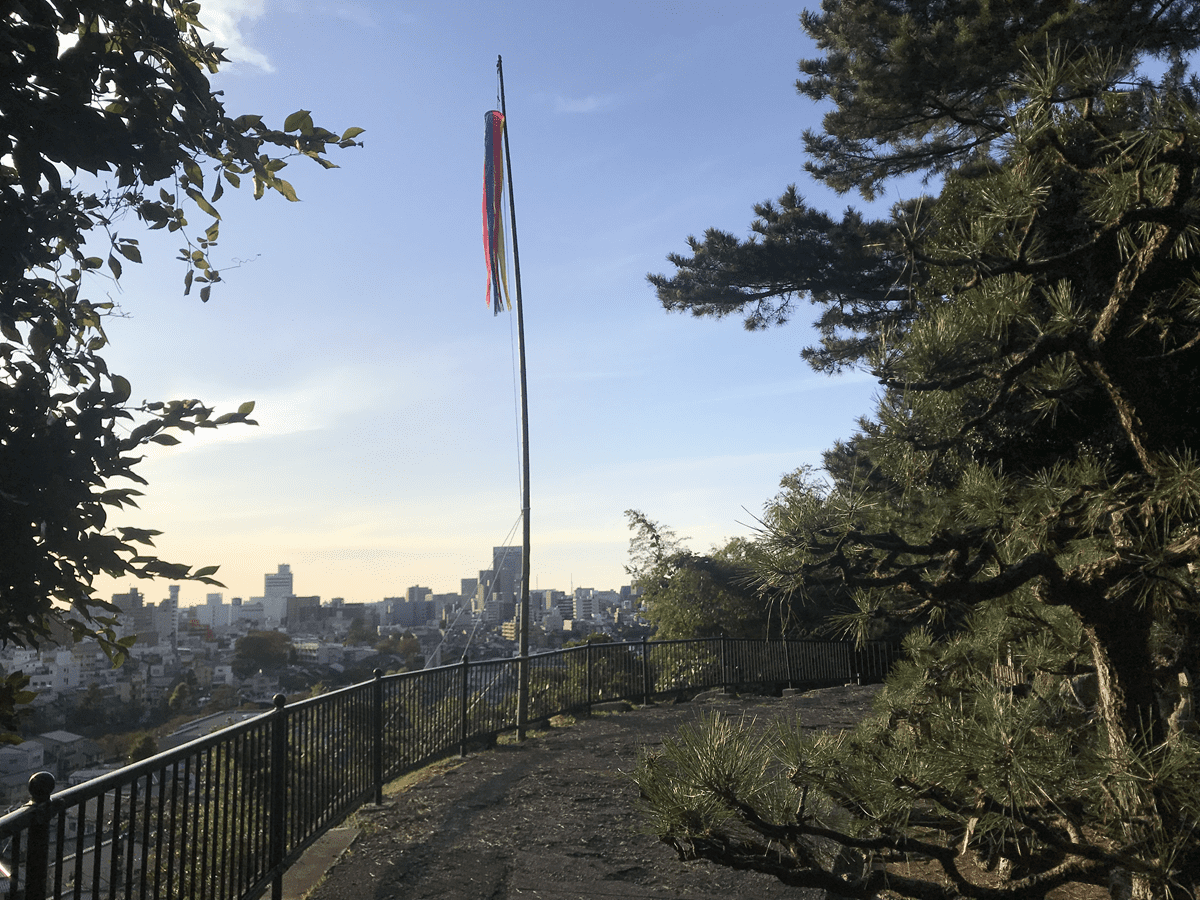 View of Kanazawa at a perfect autumn day
After our walk around Higashi Chaya and the river, we enjoyed some tea in a small coffee shop in Higashi Chaya district where you also can get some gold leaves in your drink if you want to. ;-)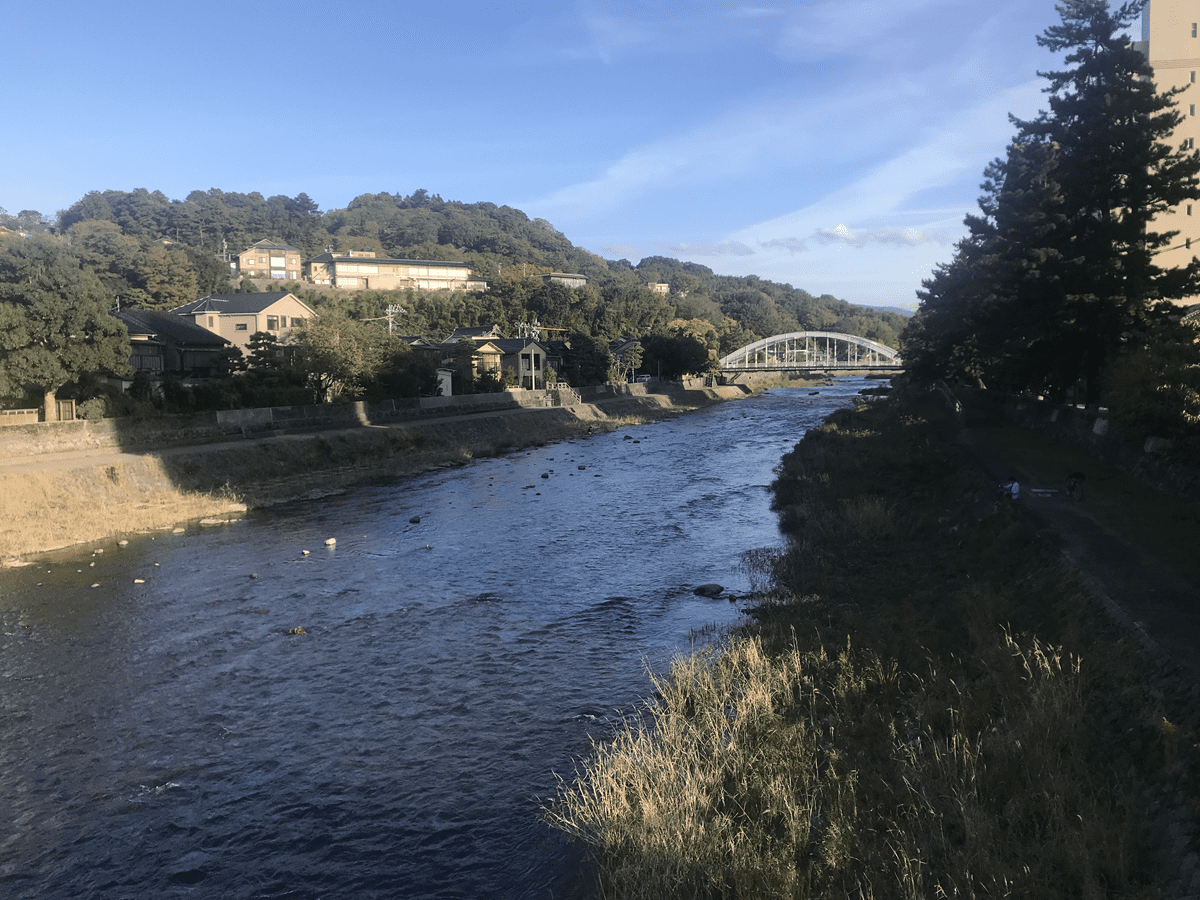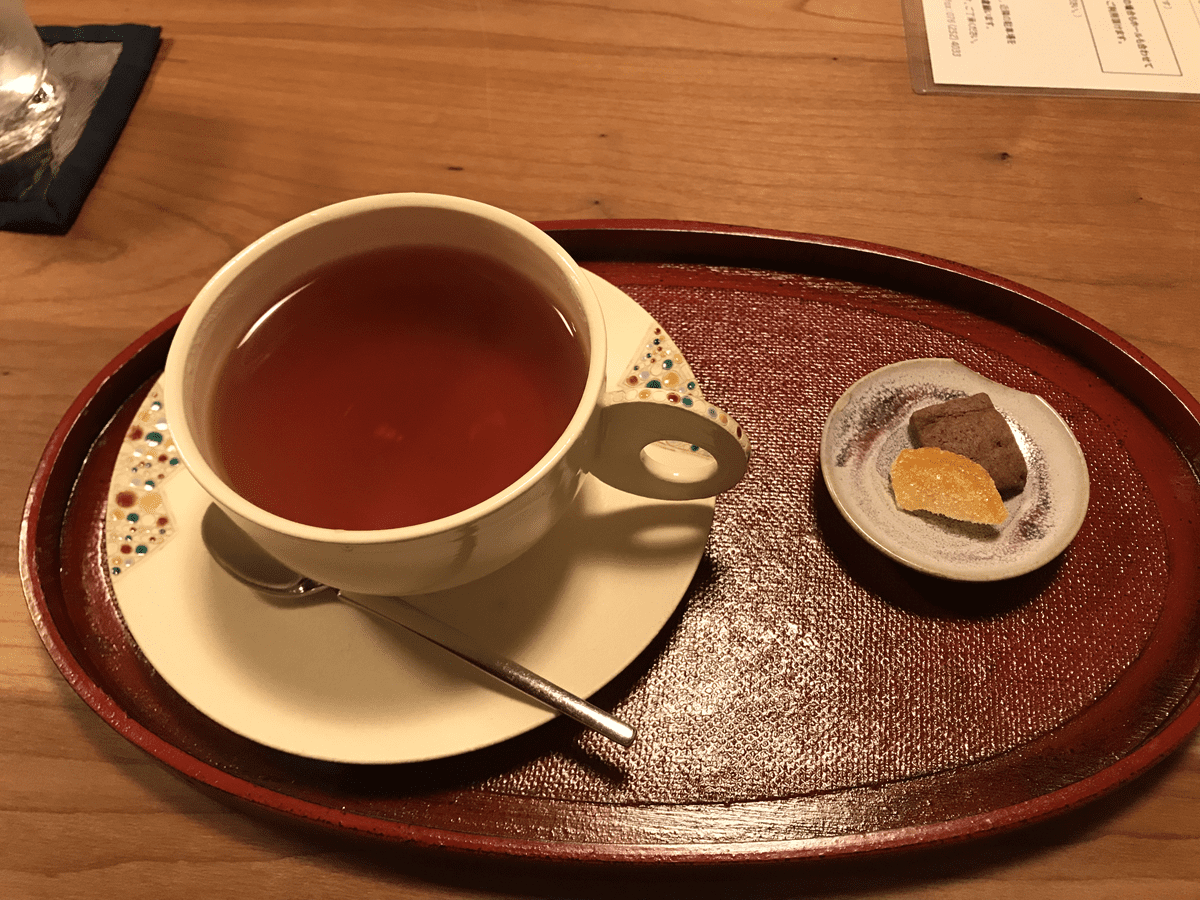 Also, Kanazawa Marathon took place in October and we were surprised how popular this race is. Over 13,000 runners participate every year in this marathon and you can't even apply for it. As it is so popular, the participants have to participate in a lottery where the final runners are drawn by lot. Crazy! The running track of the marathon is very interesting, runners pass all important sights of Kanazawa and pass through different landscapes. The track was also close to our home so we went there and watched the runner for a while. Sadly, the weather was pretty bad and it rained a lot. I felt a little sorry for the participants. However, it was a successful race and so many people were cheering for the runners!
Besides all the nice activities, Niklas is busy working everyday at the Kanazawa University (I know, blogpost about that is still to come) and I am busy fulfilling my duties as private German teacher and English teacher for elementary school children. Teaching adults is fun but teaching children can be quite challenging. I never know how it's going to be before I start for a new lesson and every time I get surprised (and learn a lot about using the informal Japanese speech. At least I understand now what they are saying when they are complaining about me, haha). The children have a remarkable memory and know a lot of English words for various animals where even I struggle to remember the English phrase. It's impressing to see how they process the words and how they use them. But of course, you have to make it super interesting for them, otherwise you'll loose their interest within five minutes. Kind of stressful I have to admit. So shoutout to all elementary school teachers, you have a tough job, I admire you!!
Language class: cultural events but also end of my language course
In October, my language class visited the D.T. Suzuki Museum, a small museum that reports about the life and influence of Suzuki Daisetz Teitaro (1870-1966), an important Buddhist philosopher who introduced the philosophy of Zen to the Western world. The museum's highlight is the Zen water garden, a large area filled with water where you can sit, watch, contemplate and relax in a quiet and peaceful atmosphere. It felt really special to be there and we enjoyed this atmosphere a lot.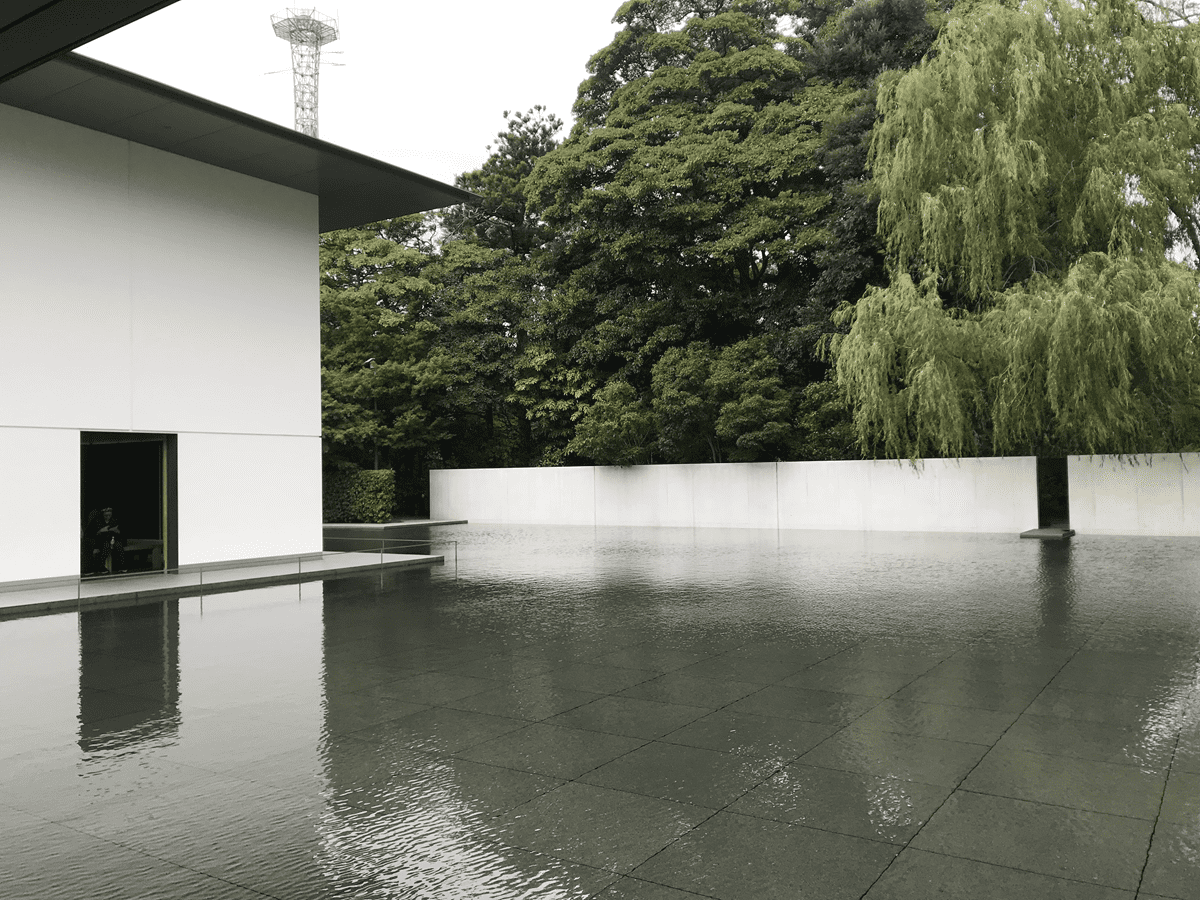 In the house on the left, there are lots of seats to sit down, watch the water and think about your life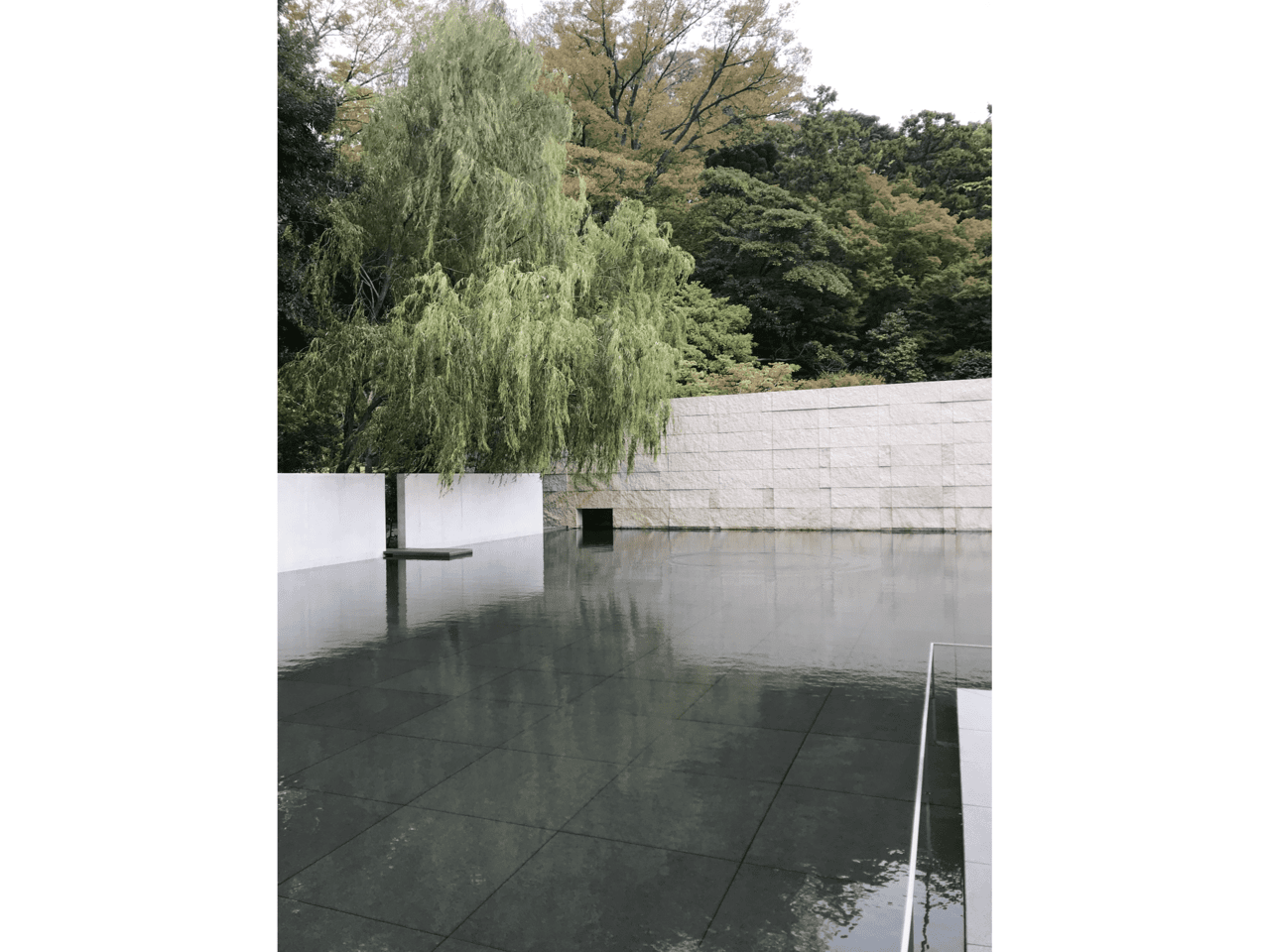 You can also have access to the outskirt area of the Zen site without going to the museum, however the view of the Zen site is best if you watch it from within.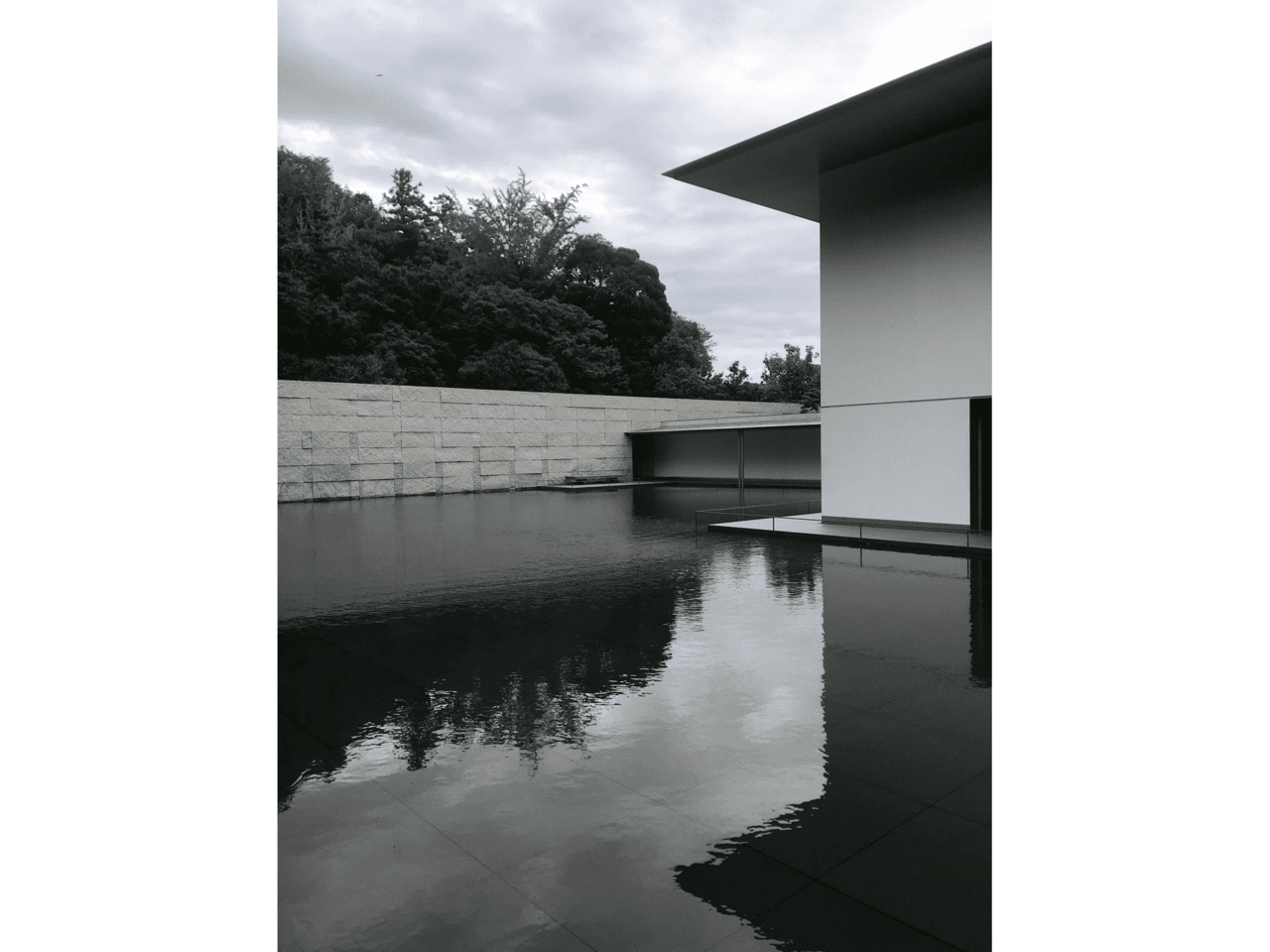 View of the Zen area from the outside.
Next to the museum is a small and hidden Japanese garden called Shofukaku garden, which is open to the public during daytime. Because it's so small and hidden, not many tourists can be found there, making it a perfectly private spot to enjoy Japanese garden architecture!
We were also able to participate in a calligraphy class, taught by the mother of our teacher. She introduced us to the philosophy of Japanese calligraphy and we learned how to write the name of the new Era: Reiwa (meaning: beautiful harmony). As you might have noticed, Japan's new Emperor Naruhito has acceded to the Chrysanthemum Throne in May and has announced that his era is called "Reiwa". So we tried to draw the two Kanji and it took us a lot of trials until we mastered them so that our teacher was satisfied with the results.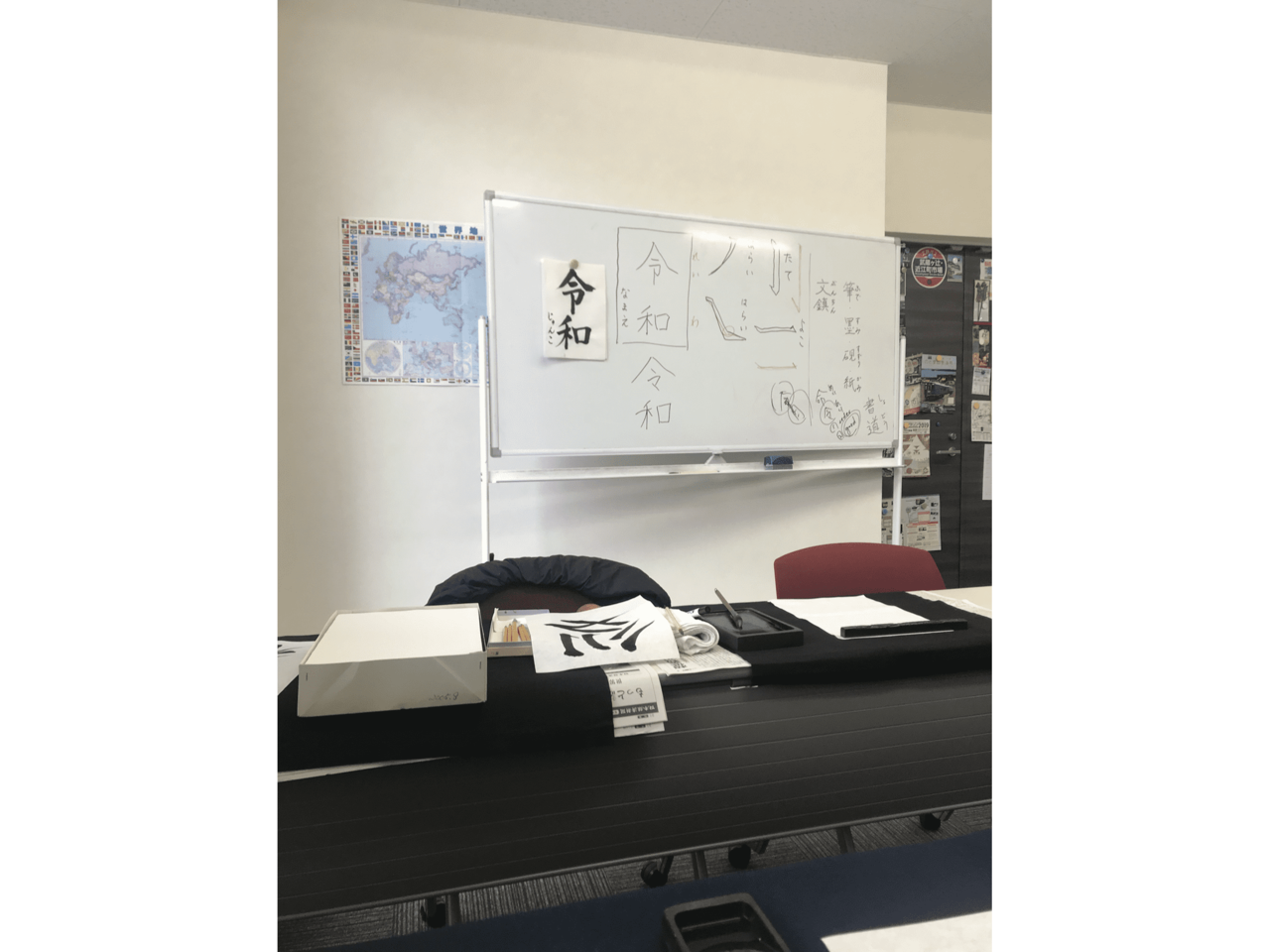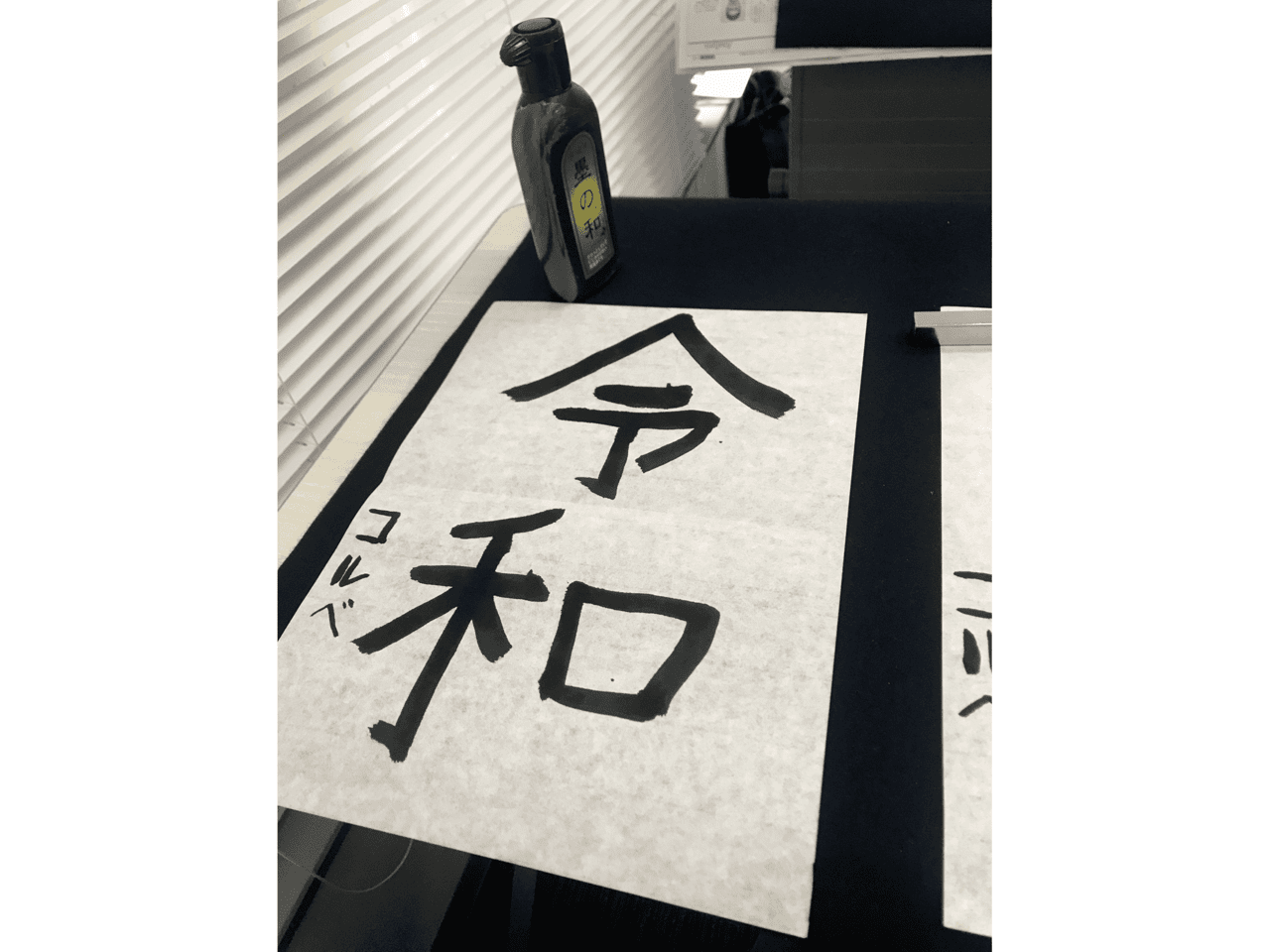 The "Reiwa" Kanji; on the left, I wrote my name (Kolbe) as signature in Katakana signs (reading: Korube)
I found it very interesting, but also very meditative, especially as it takes a lot of attempts until every stroke is perfectly working together. You can easily forget about time or problems while focusing on the drawing. A perfect method to calm yourself down!
End of October also means end of my intensive language course at Machi Japanese Academy. After eight weeks of everyday lesson, I was very sad to leave the school as it had been a constant in my daily life. It was a challenging but great time and I learned a lot, not only in terms of language but also about cultural aspects of Japanese life.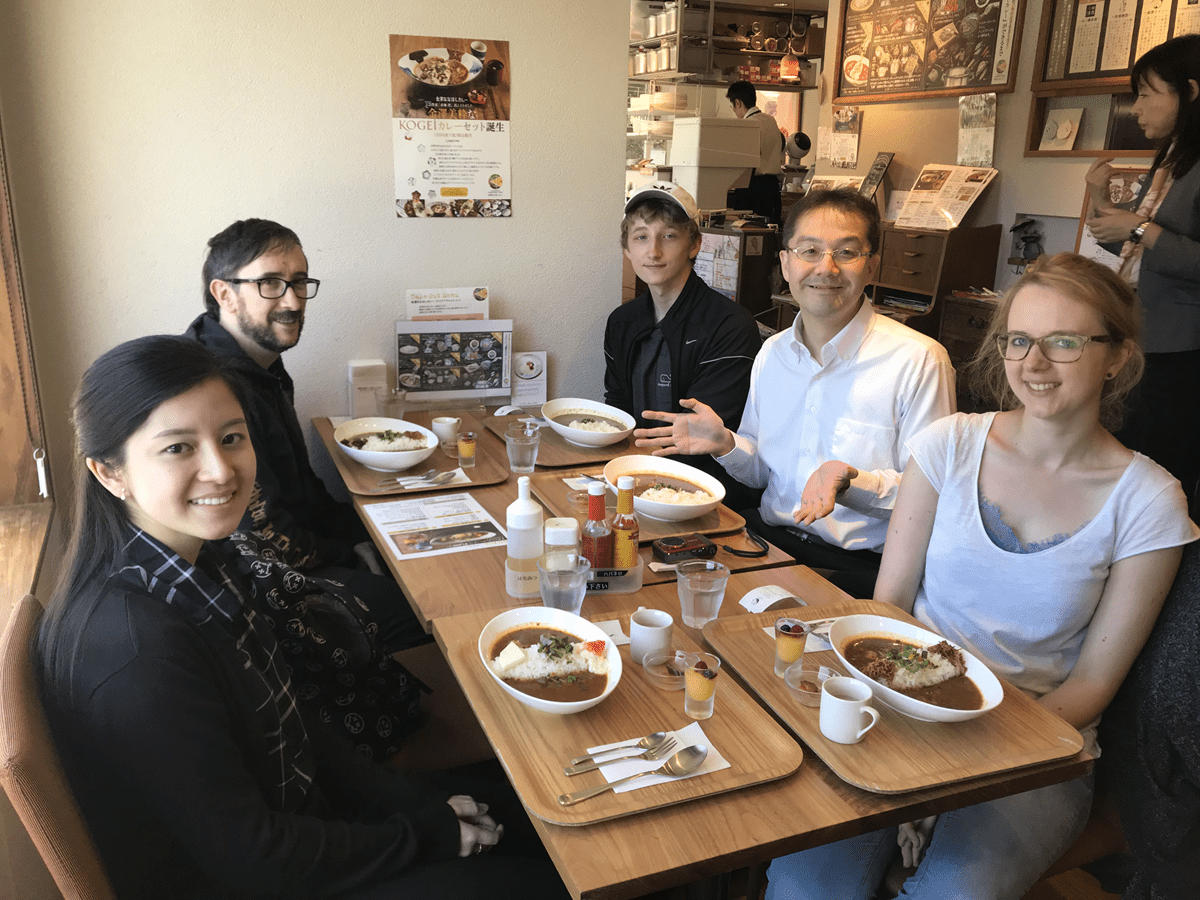 Thank you Ishimura sensei for making every class so special and for showing us the various cultural aspects of Japanese life! :)
It's Niklas' birthday!
And finally, Niklas was having his birthday in Japan and like myself, felt happy and a little homesick at the same time. We went to have some birthday sushi dinner at a sushi restaurant that is close to our apartment (I really recommend this restaurant to everyone, it's so good!) and enjoyed fresh seafood from the Sea of Japan!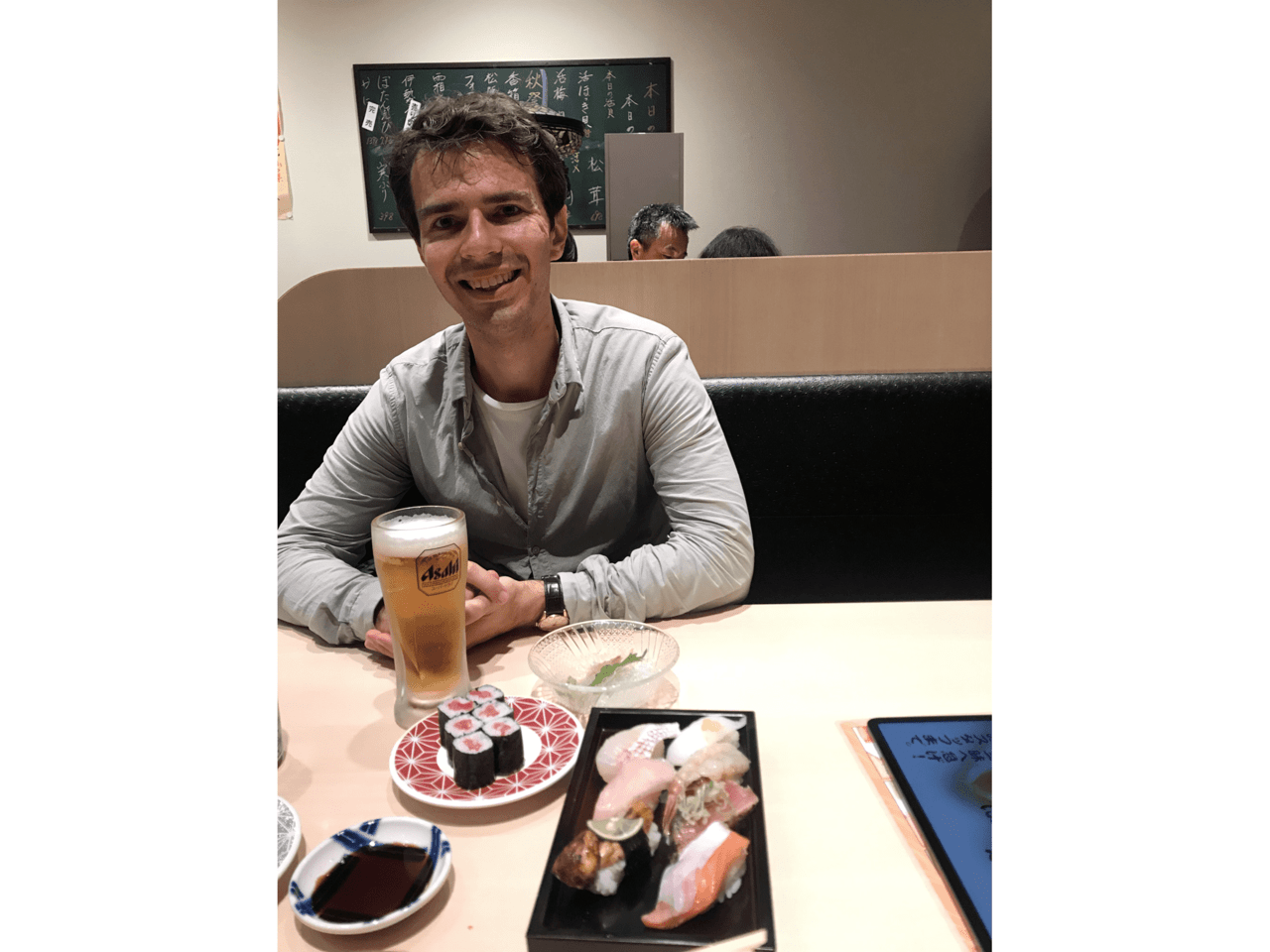 Niklas also hosted a birthday gathering at our apartment, similar to my little party, celebrating his new age and enjoying cake and Japanese style potato salad. As before, it was a fun evening so thank you to all our guests for making this party so special! We really appreciate being a part of this cool community. :)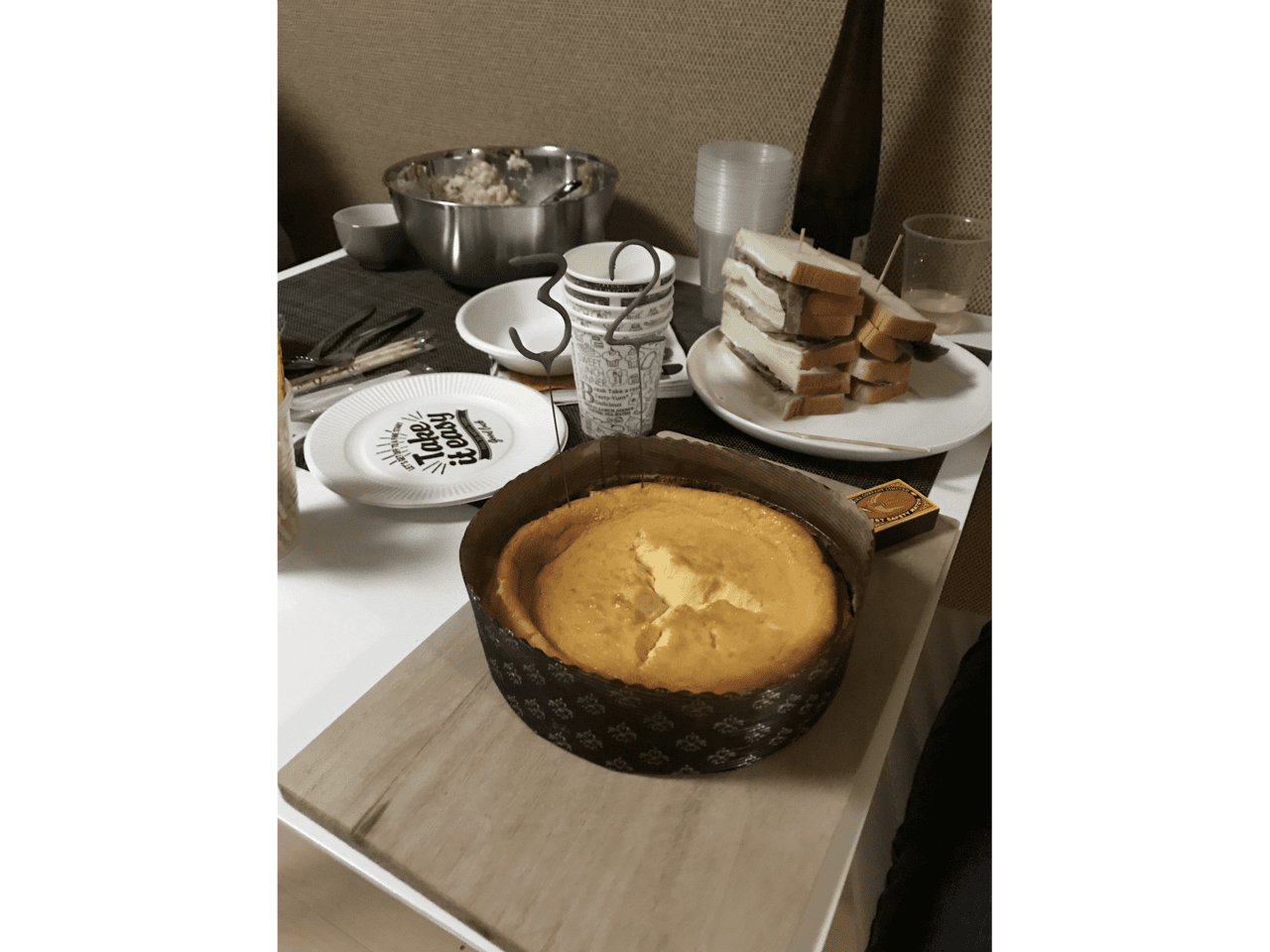 Niklas mother sent us the sparkling birthday candles to Japan, it was a lovely surprise!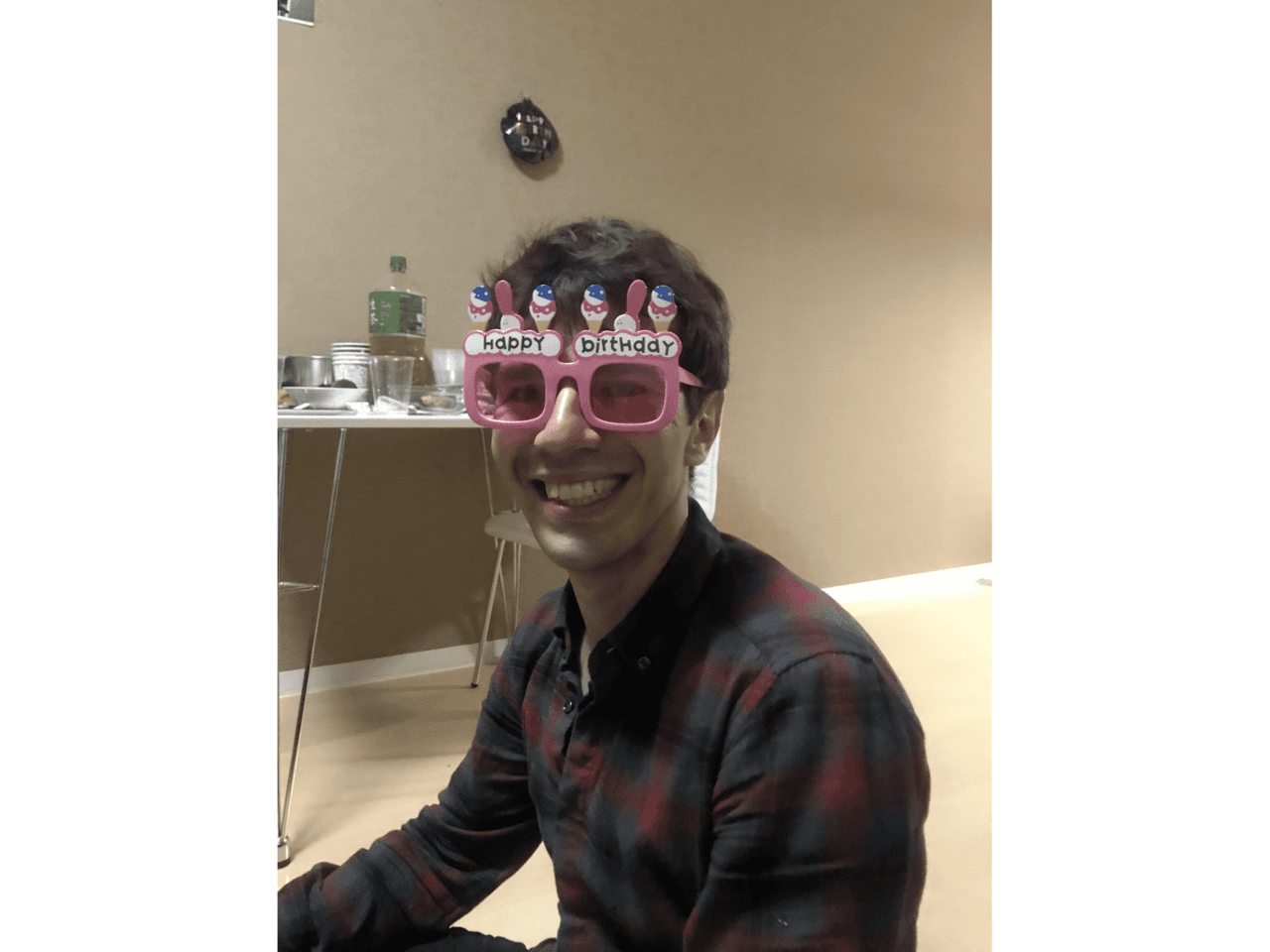 Of course you need the right outfit for your birthday party!
What's next?
Niklas has just left for another conference that takes place in the beautiful prefecture of Okinawa! As this place is absolutely stunning and looking like a paradise, I will follow him as soon as his conference is over and enjoy some hopefully sunny islands vacation. We will keep you updated with another travel blogpost, but in the meantime, follow us on Instagram to get some nice beach pictures. ;-) Take good care and until next time!