Hello everyone, September has finally started and the heat has returned. The last days were very hot again and we have to readjust to the summer lifestyle after being spoiled by some nice and not so humid days. Apparently, the heatwave has not been over yet and we can stop being happy that we survived it… Besides the weather, this month has also some interesting changes and challenges in store as well as a lot of events.
First of all, we were happy to meet our German friends Nicole and Björn, who were making a brief stop in Kanazawa during their Japan tour. Before they came to our new home town, they had already been to Tokyo, climbed Mount Fuji (Björn) and explored the beautiful nature of Hakone (Nicole). They stayed three nights in Kanazawa and with their arrival, the weather changed from rainy (but not hot) to sunny (and very hot). They literally brought the nice sunny weather with them from Tokyo!
We met them for a nice steak dinner and enjoyed catching up on the latest news since our departure from Germany. We were also happy to show them a typical Izakaya in the city center (Katamachi), where we tasted some nice sake. A good start for their stay in Kanazawa! Sadly, Niklas had to leave the next day for the JSPS orientation conference in Tokyo, so he didn't get too much time with them - it was a short reunion. But my whole day was free for showing them around and that's what we did.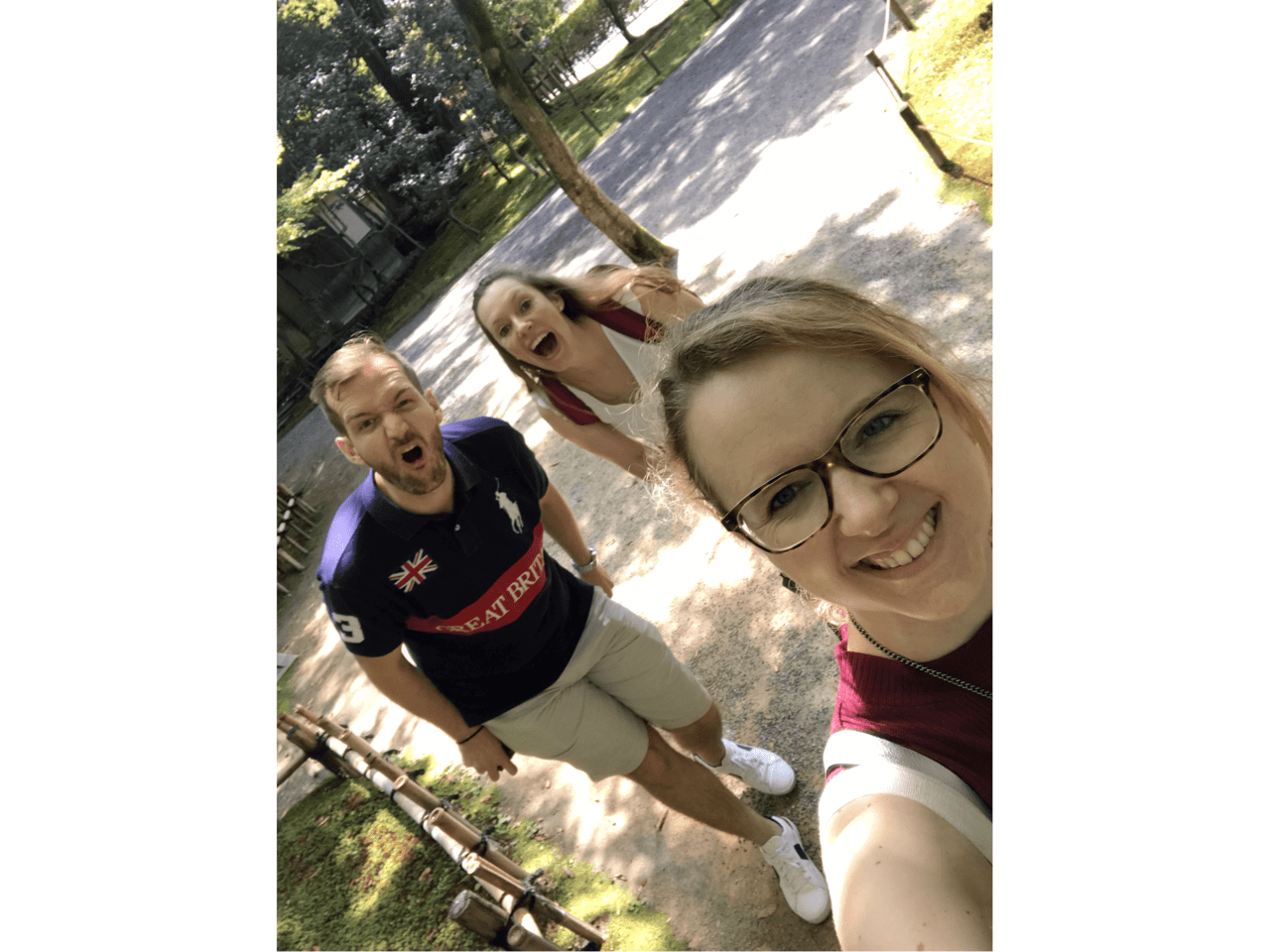 Let the fun begin
As the weather was sunny and warm, we decided to visit Kenrokuen Garden and I was really happy to see the park on a nice and sunny day. The last time we went there, together with Laura, Marco and Mia, it had been raining and the sky had been so grey. Seeing the park during different weather was impressive - there was a whole new atmosphere to it. I can't wait to see the park in the late autumn time when the leaves are colorful or during winter with all the snow.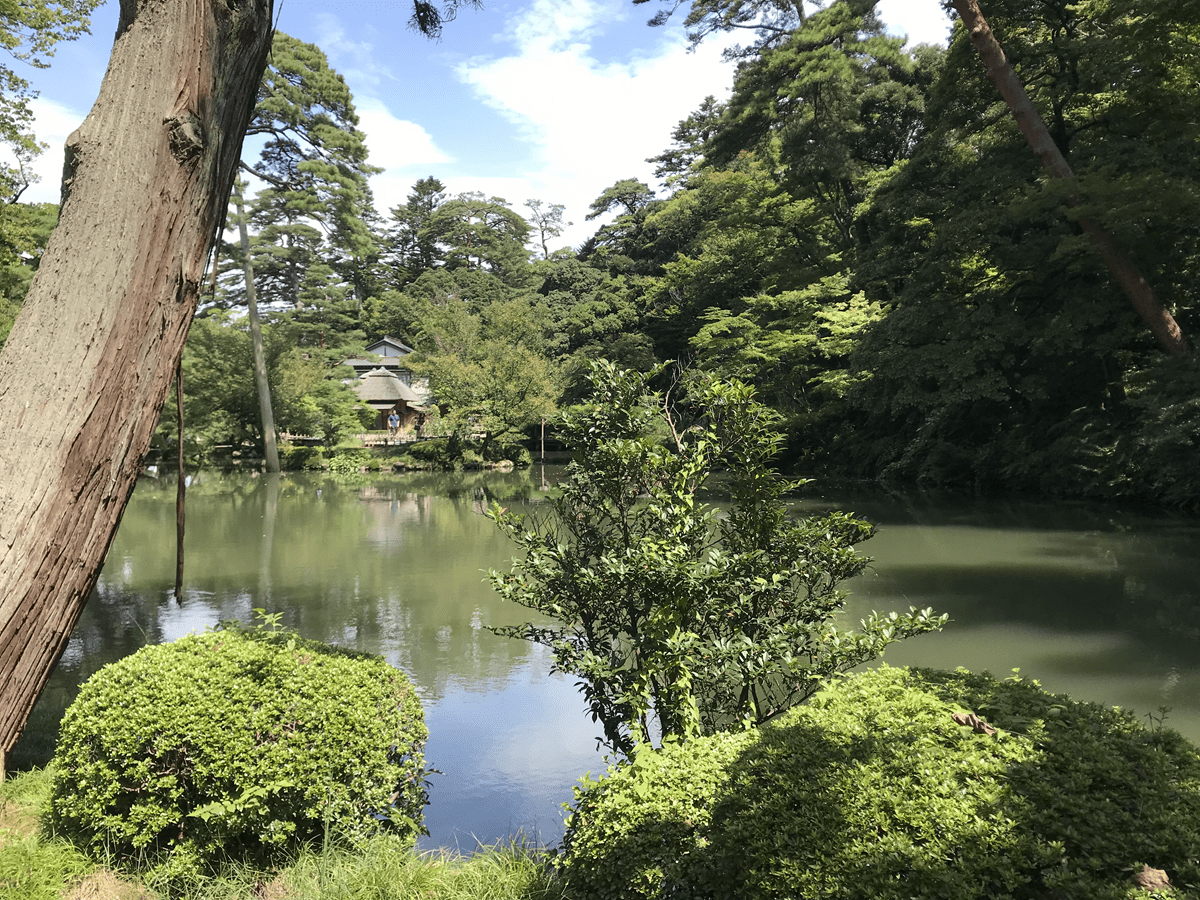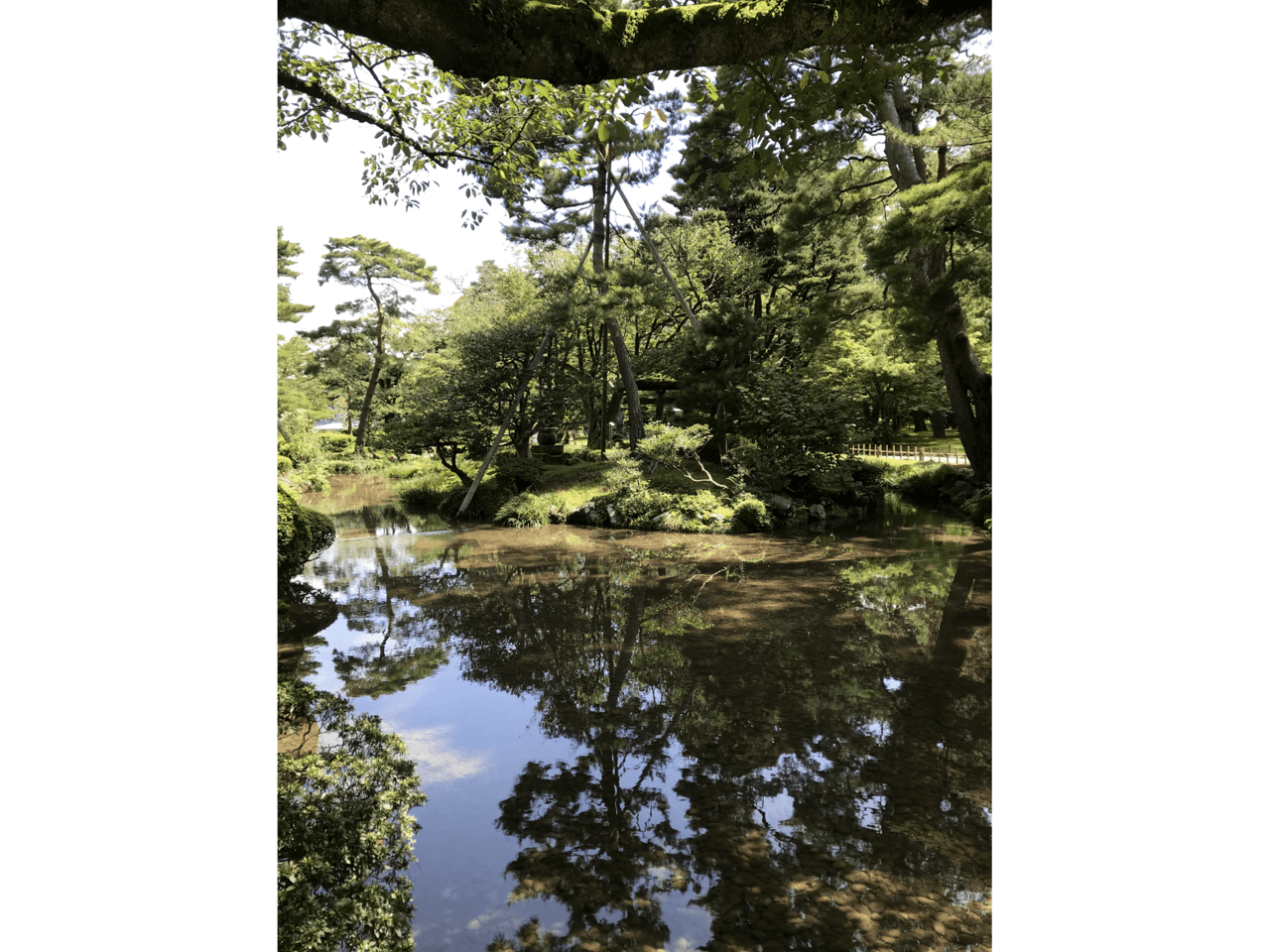 This is what makes this garden so special. It's beautiful no matter which season it is or what kind of weather we have. You can always discover new perspectives and enjoy different atmospheres. And on a hot day, you can walk around through the shade and don't get grilled too much in the heat.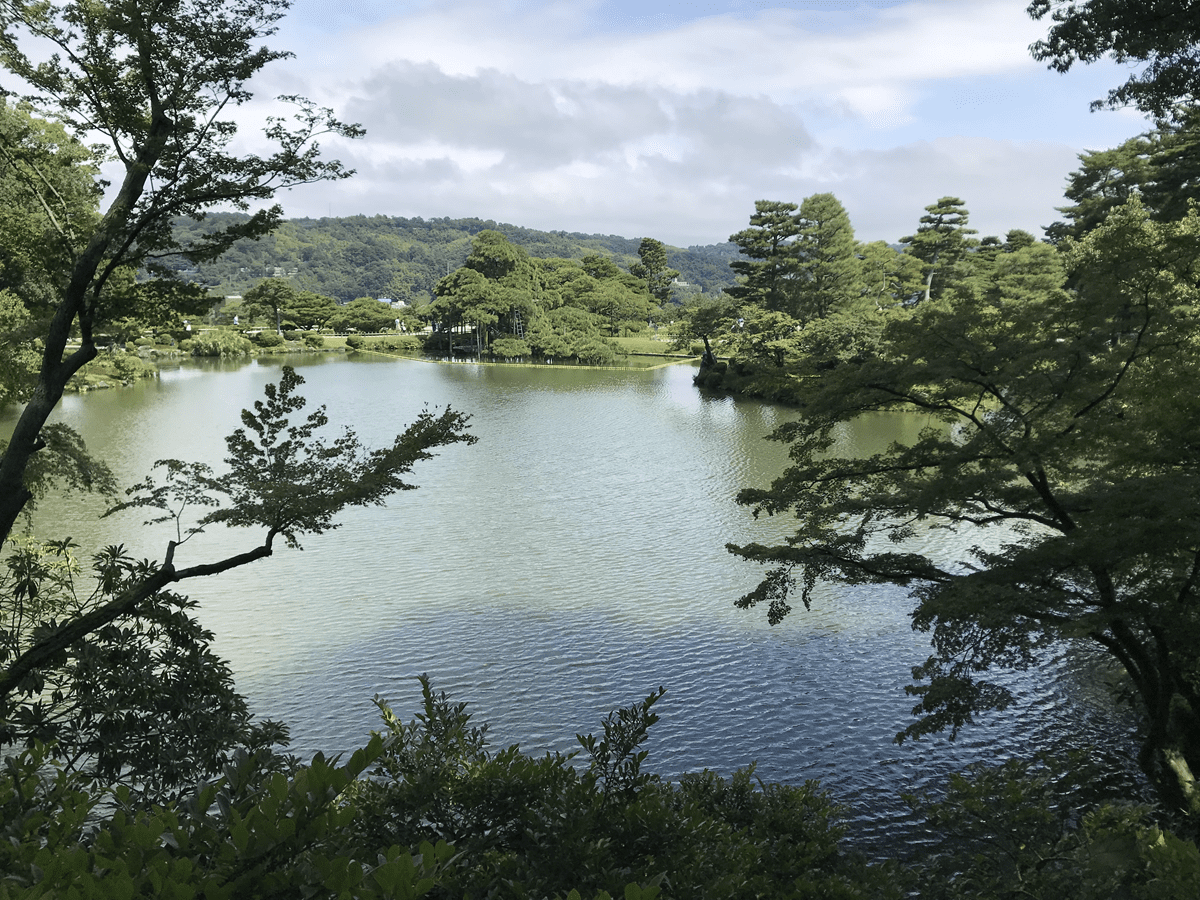 A place in the shadows for watching the great pond
After enjoying the nature, we visited a small and very traditional tea house called "Yougao Tei Chaya" located next to a small pond. It was such a beautiful place! We had some macha tea and enjoyed the view while resting a little in the cool teahouse.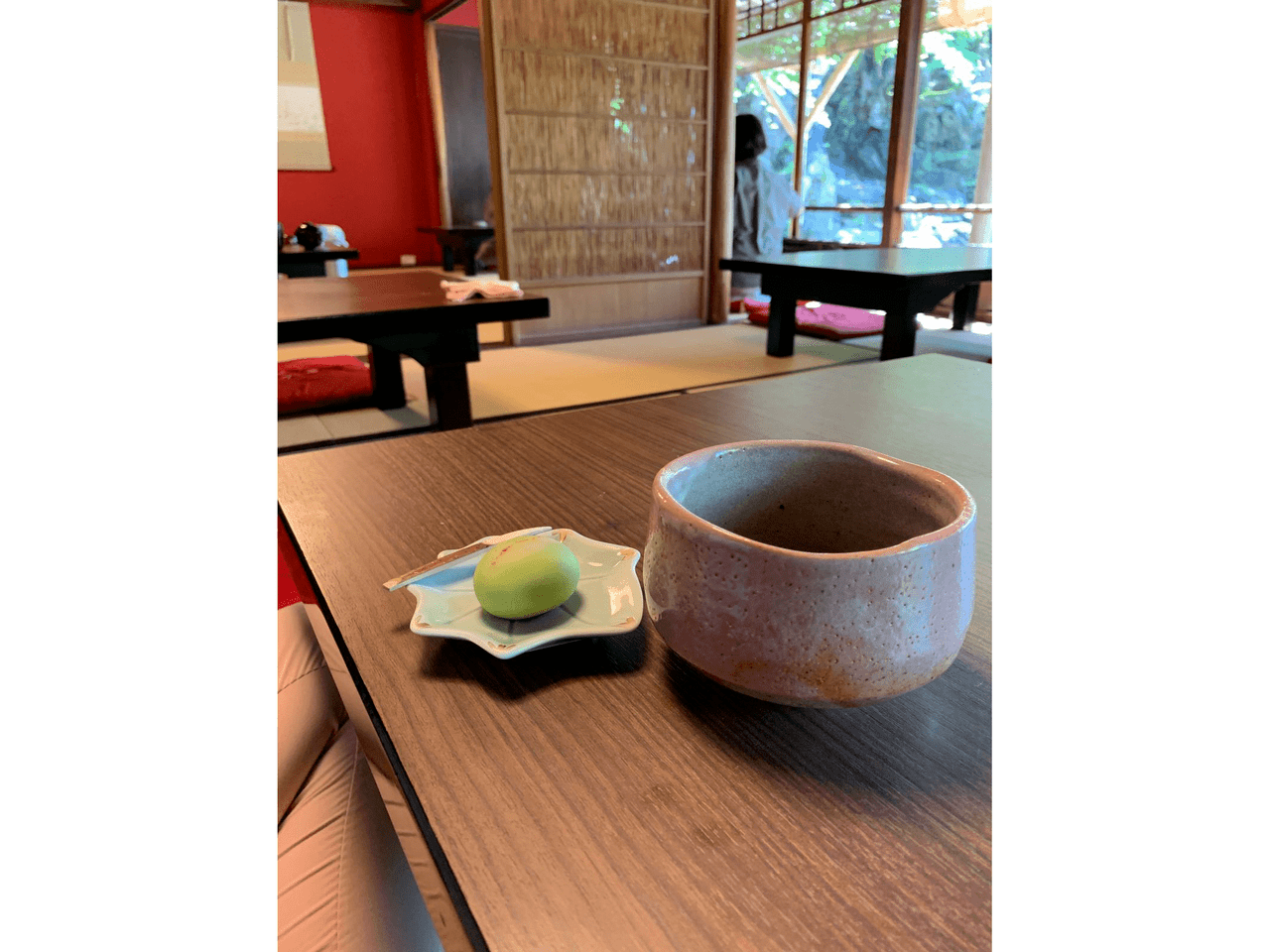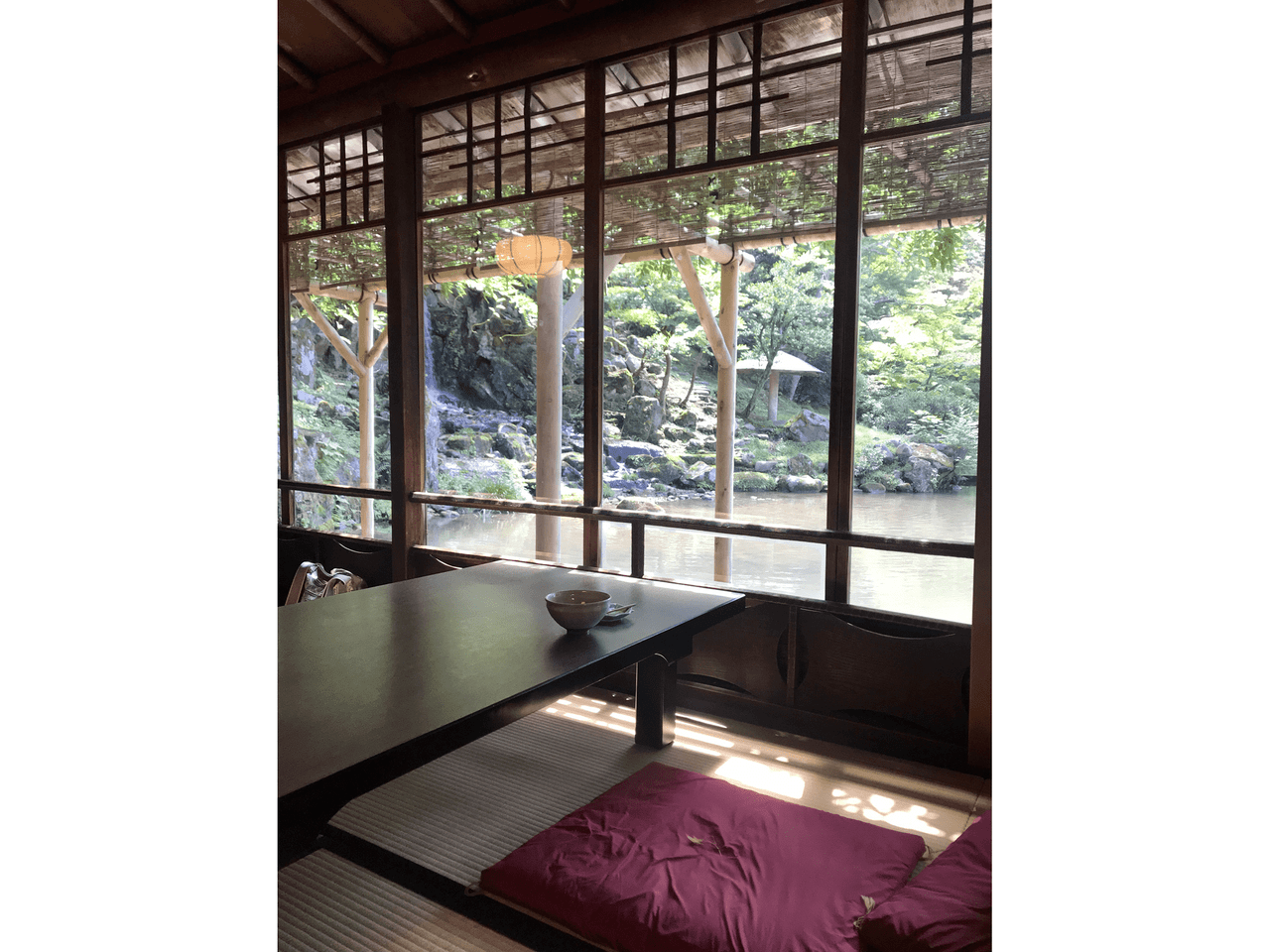 Lovely view!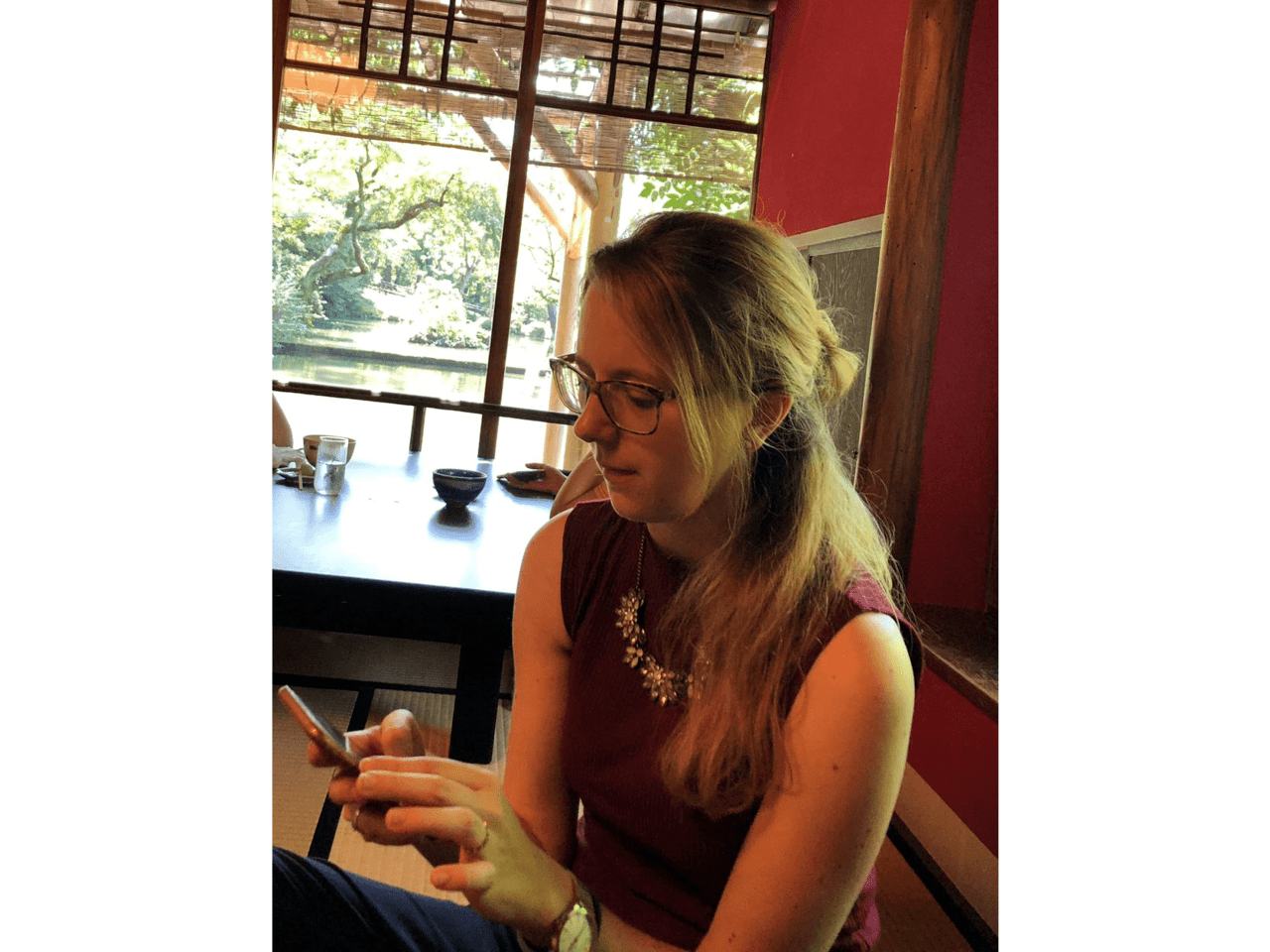 Taking some photos while sitting on the traditional tatami floor mats (quite uncomfortable after some time…)
Afterwards, we went to the Higashichaya district and walked through the narrow streets - again, seeing the district during a sunny day is so interesting, the district feels different than the last times and I was able to discover some details I missed the last times. Like Kenrokuen, I am sure I will go there several more times and never get tired of it. The place is just magical! We stopped to have a quick lunch (Udon, of course, because I just love it and will always go to an Udon restaurant with visitors hehe) and cooled down a little. As it was past noon, the sun was very strong and the temperatures very hot.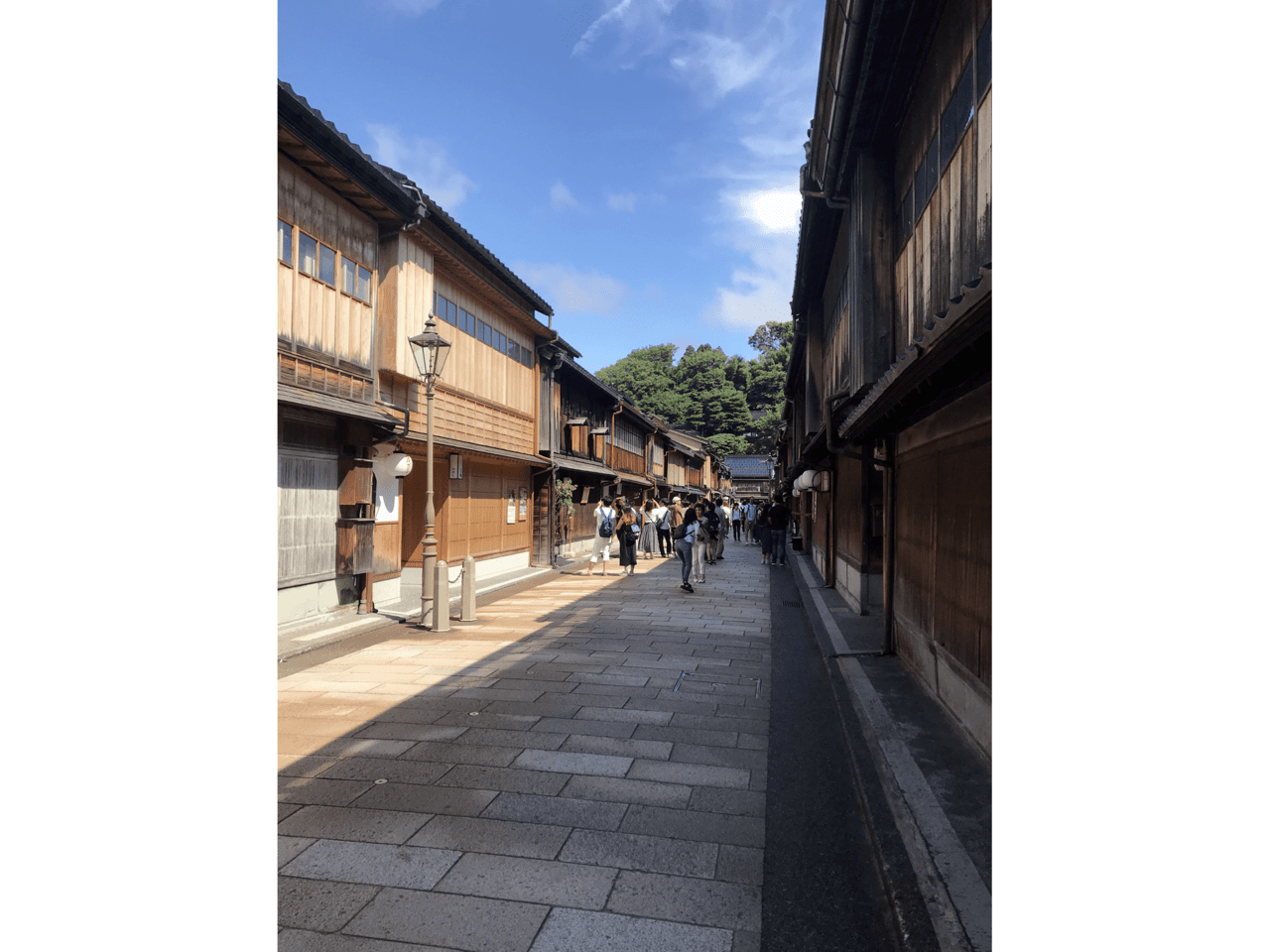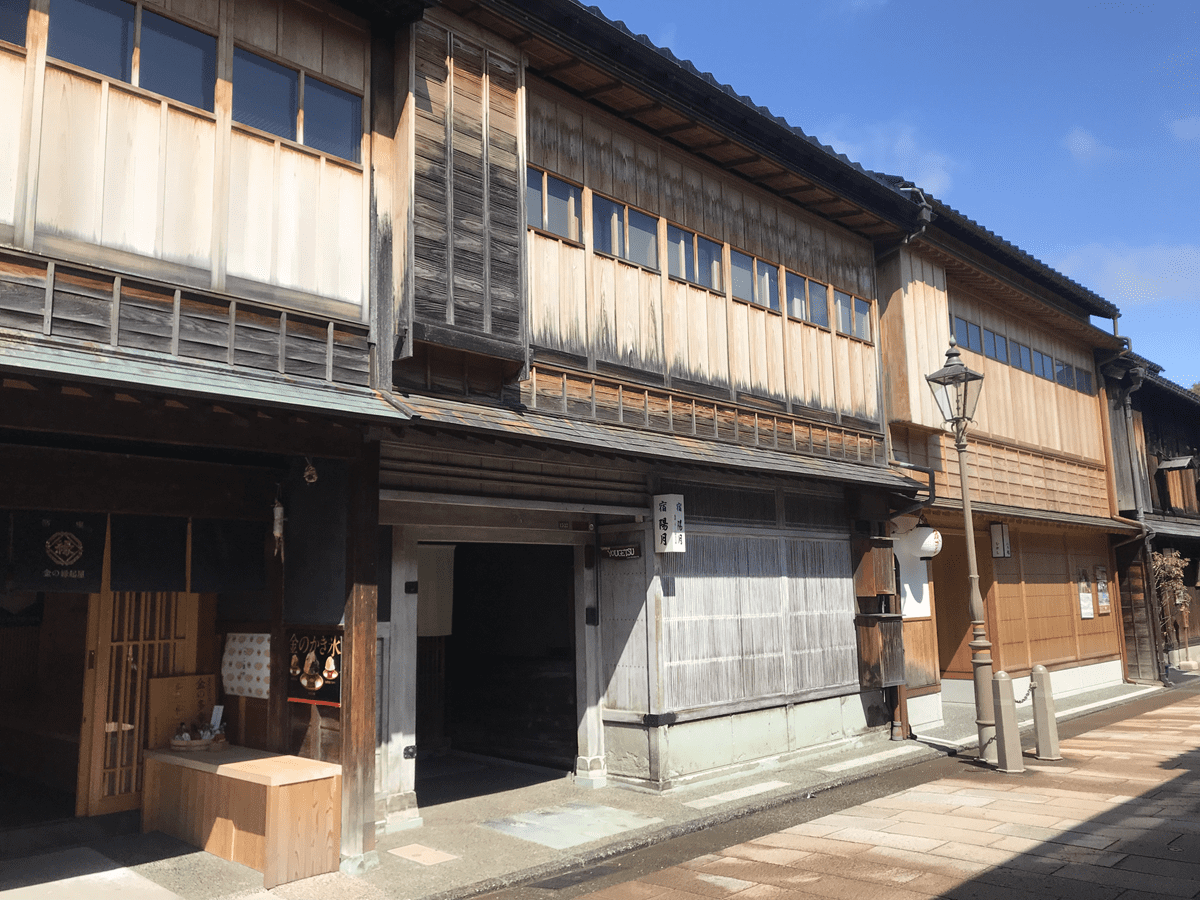 In the afternoon, both went by bus to our apartment in Morinosato and I was happy to give them a quick tour. It is always nice for us to receive visitors from home so they can get a good impression of how we live here. On the way to our dinner place I even took them to our supermarket to show them an interesting aspect of our daily life.
We had some wonderful sushi for dinner and a great time! It was so nice to spend the whole day together with them, not only to show them around but also to have enough time to talk and catch up! I was sad to say goodbye the next day. We had a last coffee together, before they departed for their next stop (Kyoto)… Thank you for visiting us, I had an amazing time with you and hope you will enjoy your ongoing trip very much! :)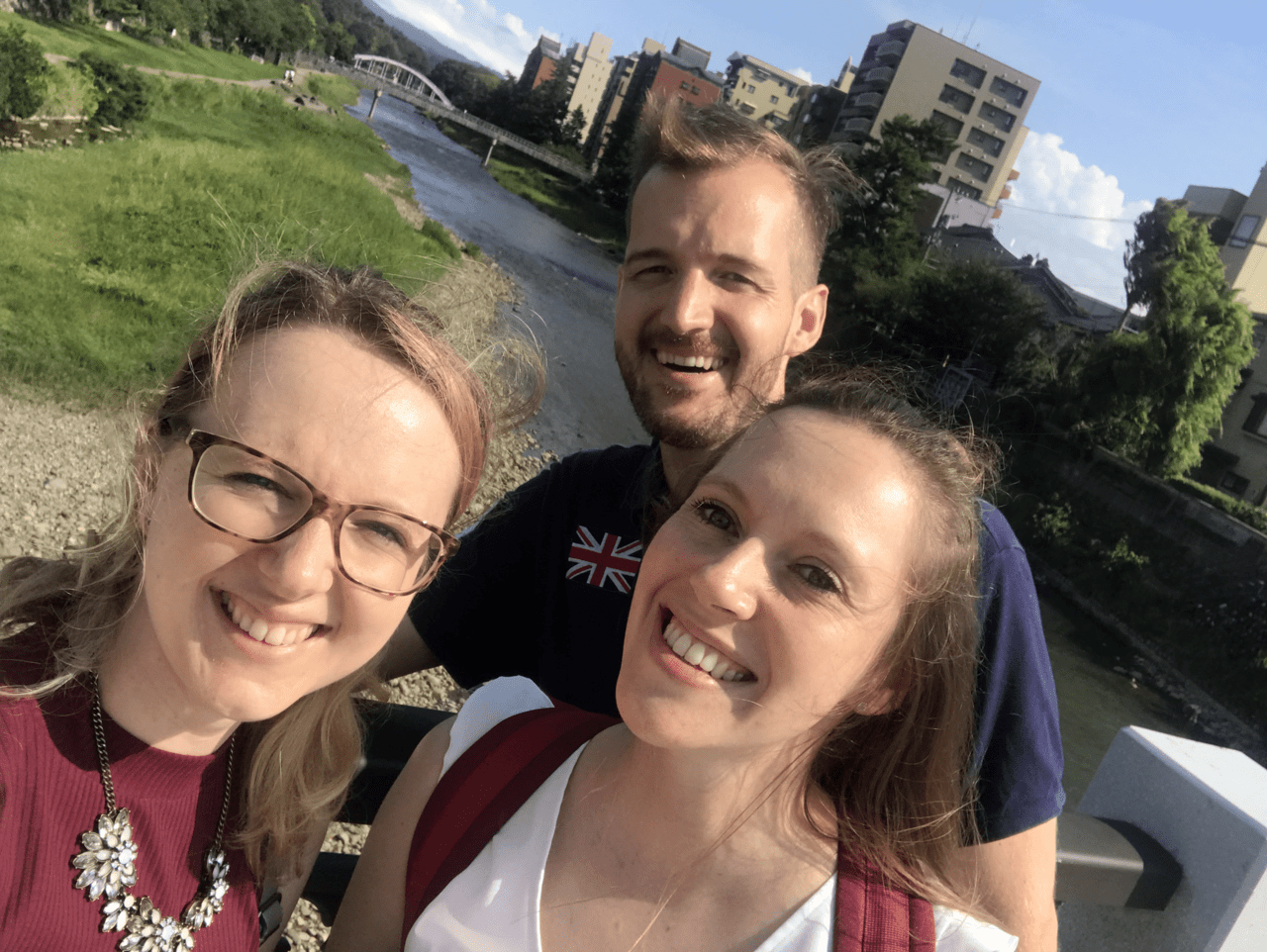 Niklas had a great time at his conference and will maybe write something about it in his (hopefully soon) upcoming blog post about university life.
But, this month not only means summer and leisure time for us - as we told you the last time, we both are literally going back to school and study hard in a Japanese intensive class for the preparation of the language test JLPT. We are currently visiting MACHI Japanese language school and our course starts everyday at 9 am. The first week, only I attended the course as Niklas was in Tokyo, but from week 2 on, he will also be on board every day. The course lasts the whole month of September and it will hopefully prepare us well, not only for the test but also for our every day life.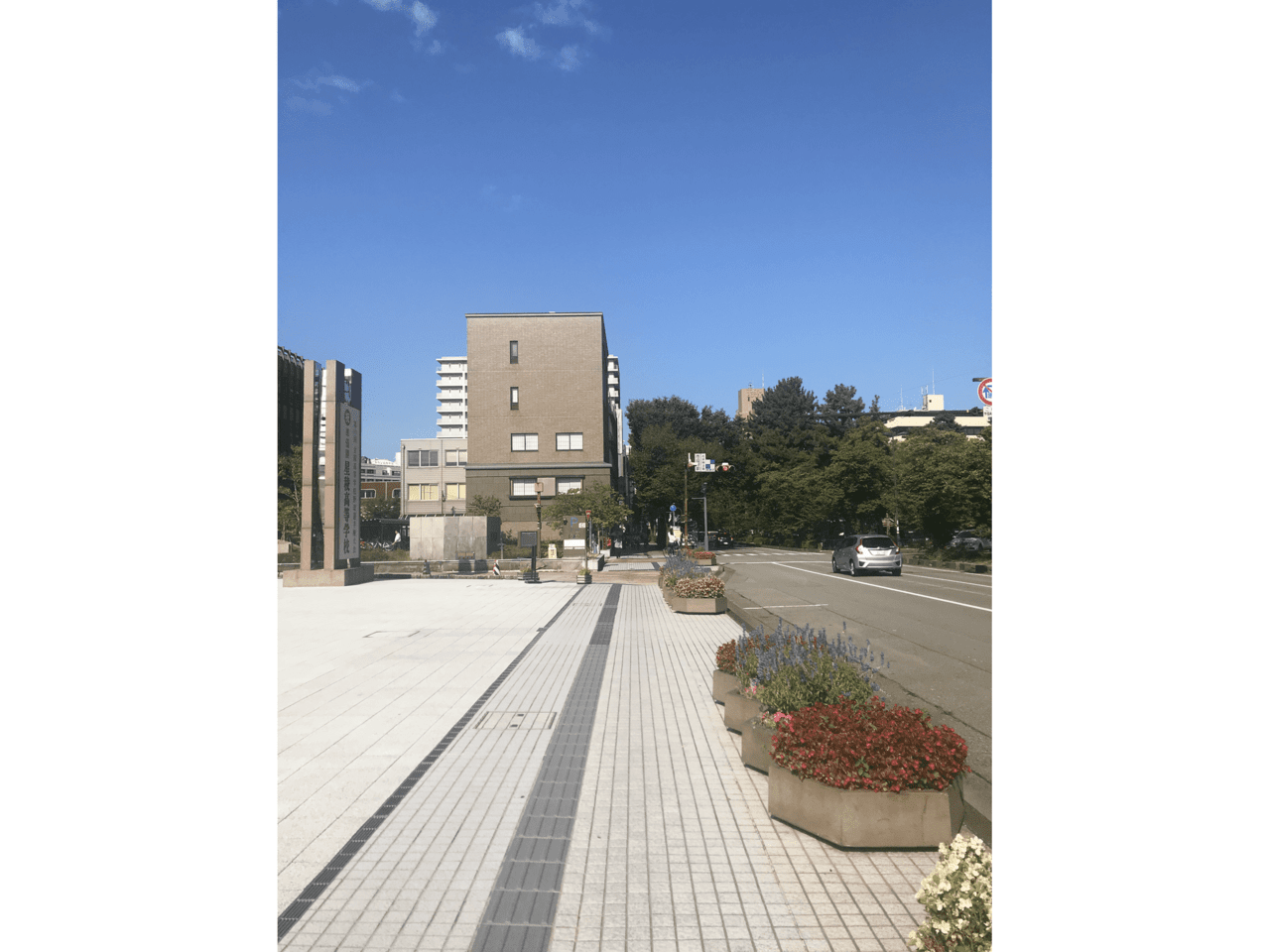 Our daily route to the school - as you can see, it is bright and sunny. On this picture, it was already 35 degrees hot (local time: 8:45 am)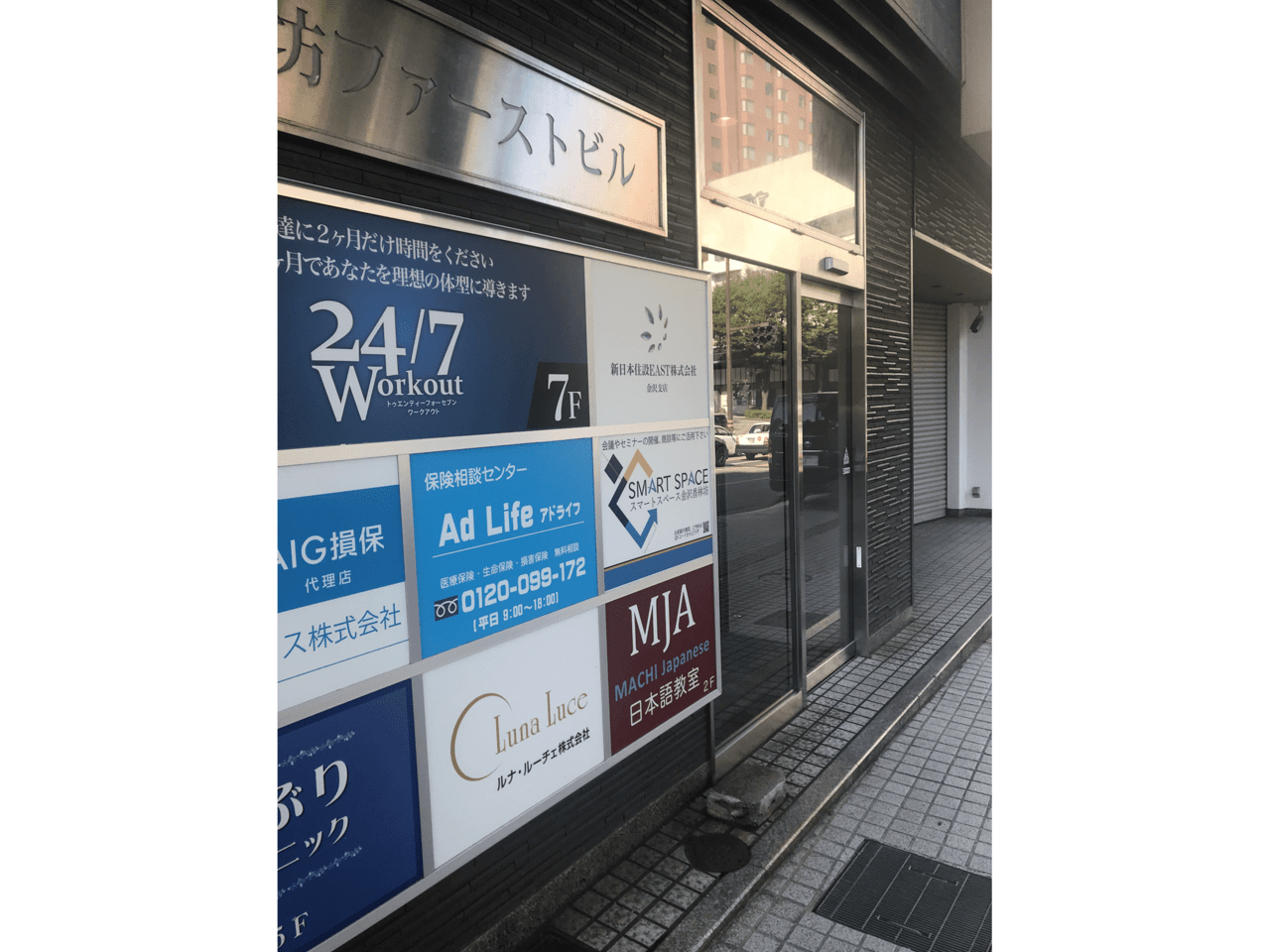 School entrance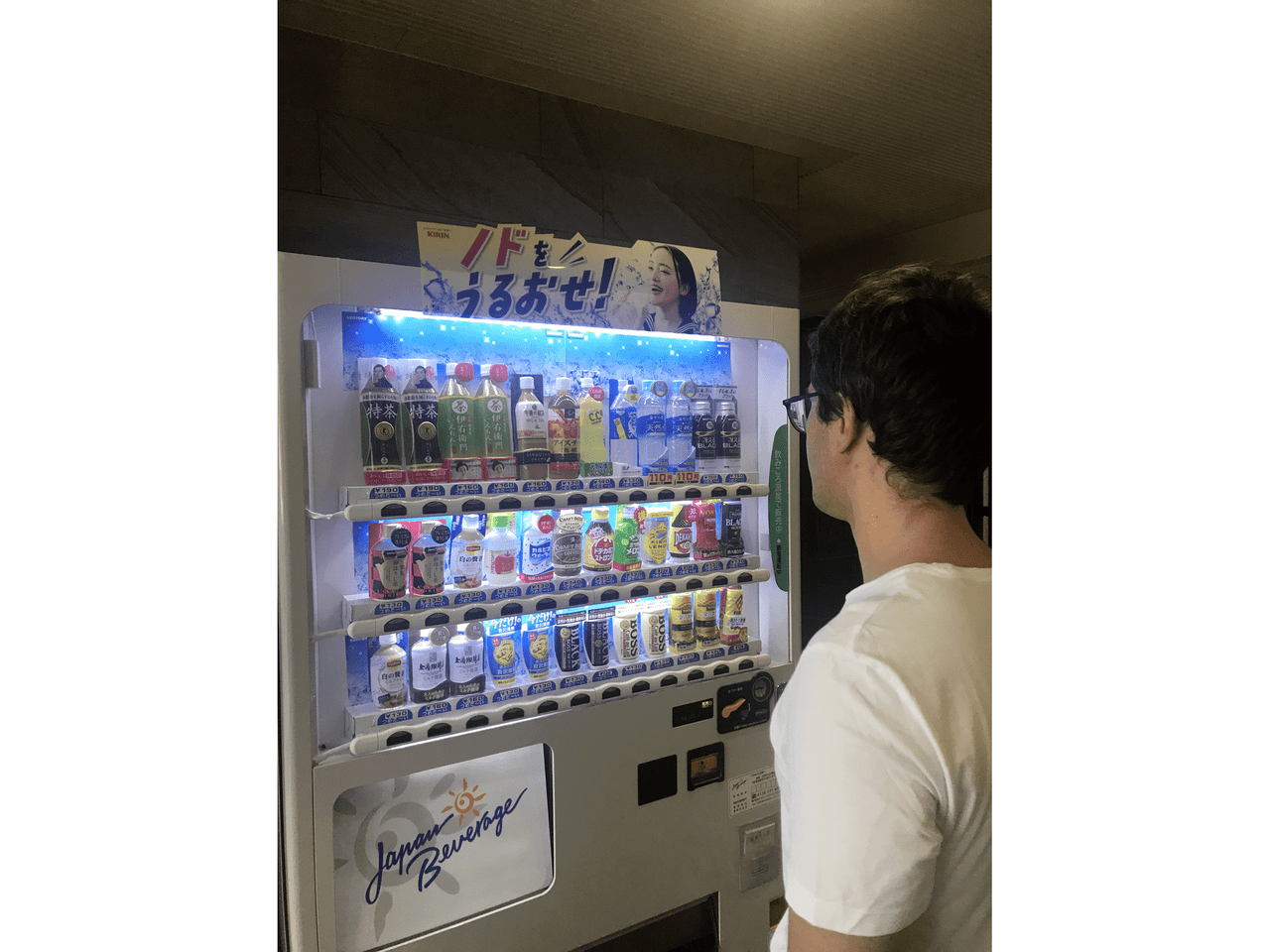 What should we get today?
So far, it has been so much fun! Our class is very small, at the moment we are only three students. Besides us there is one woman from Taiwan named Ko attending and next week, a person from the Philippines will join. An international setting. The teacher, Ishimura sensei, is very nice and always in a good mood.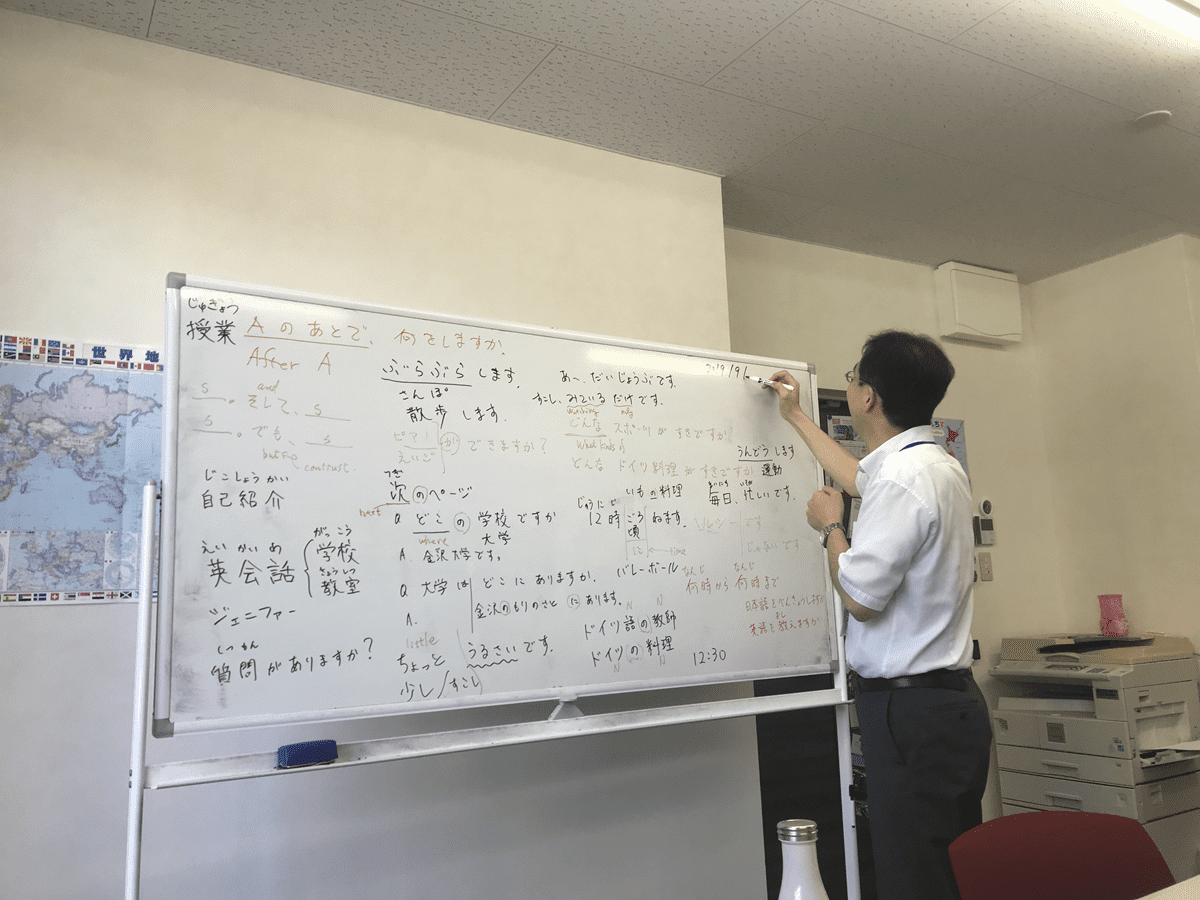 Learning new stuff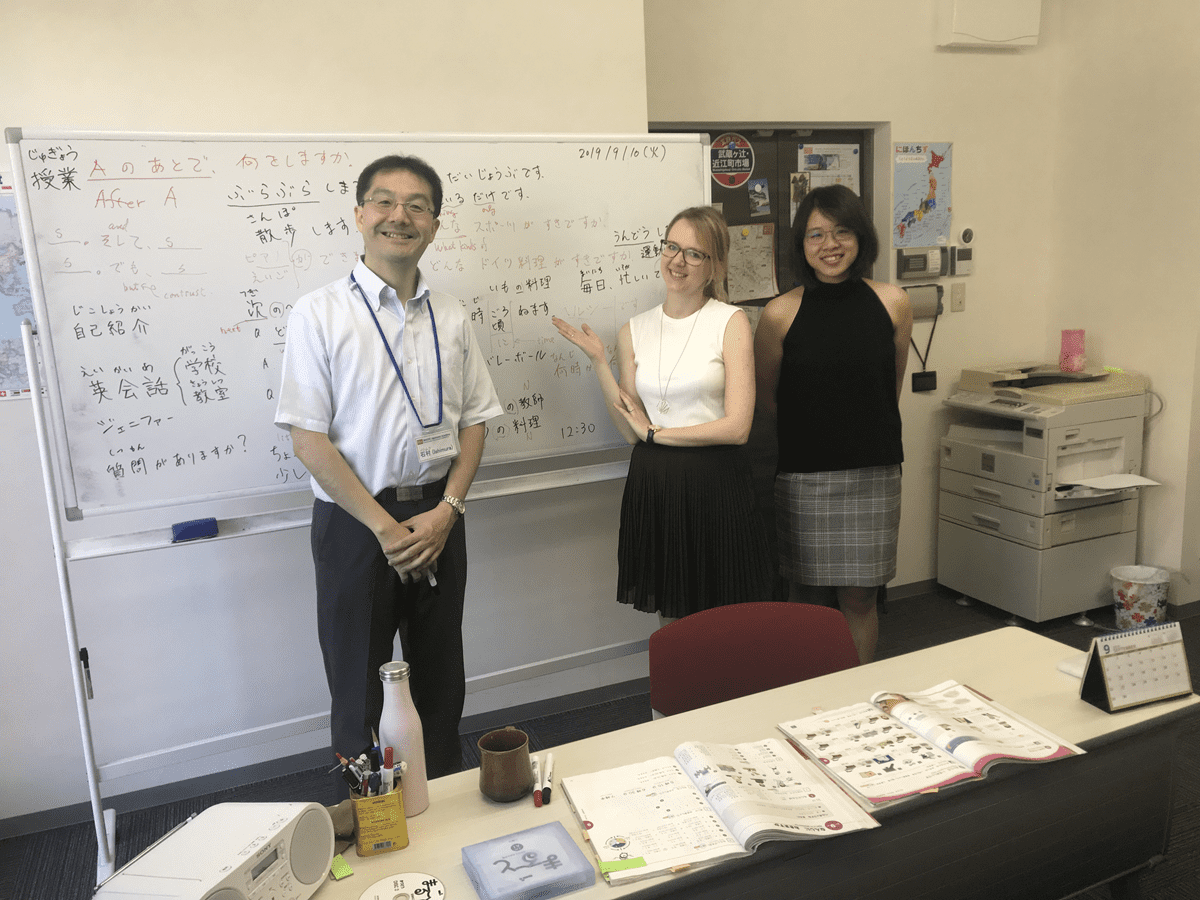 Our teacher, our classmate and myself, having fun with the exercises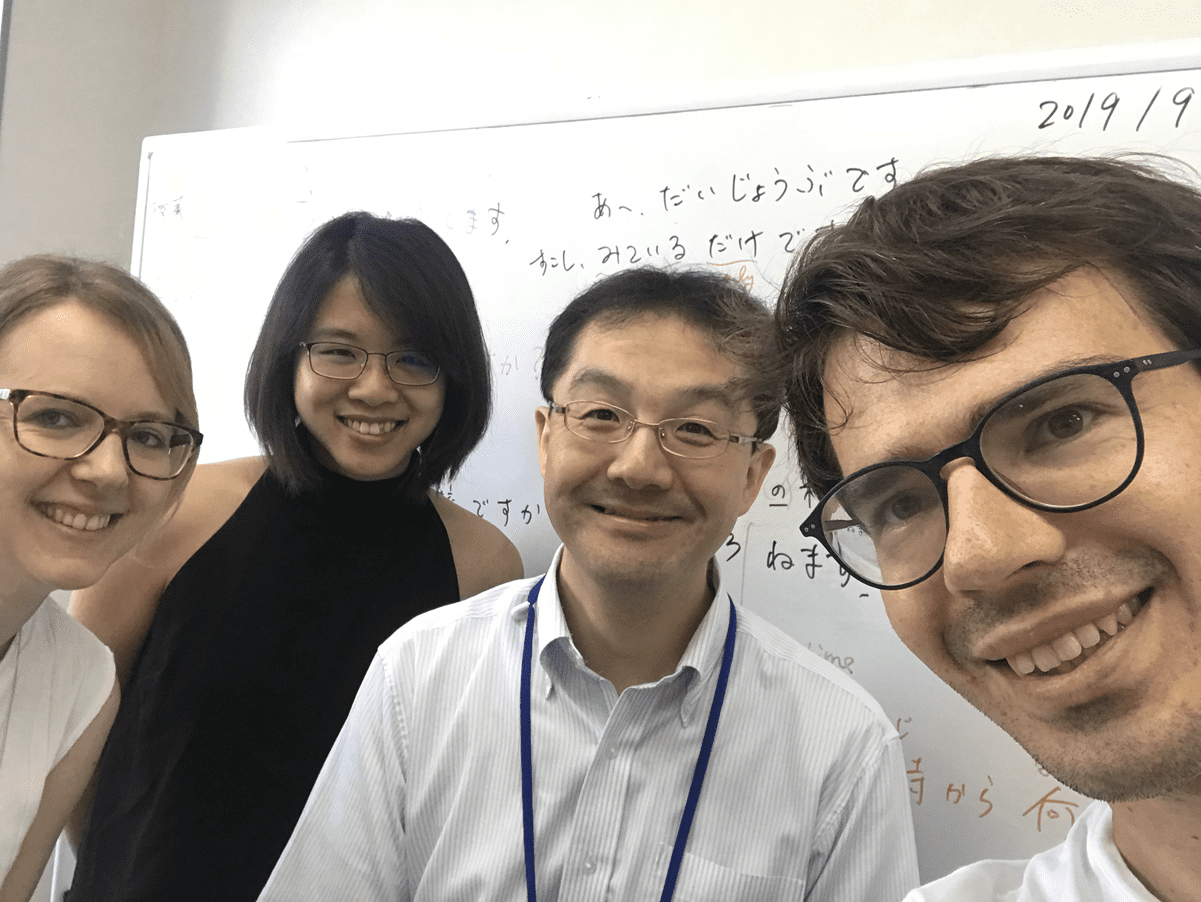 :)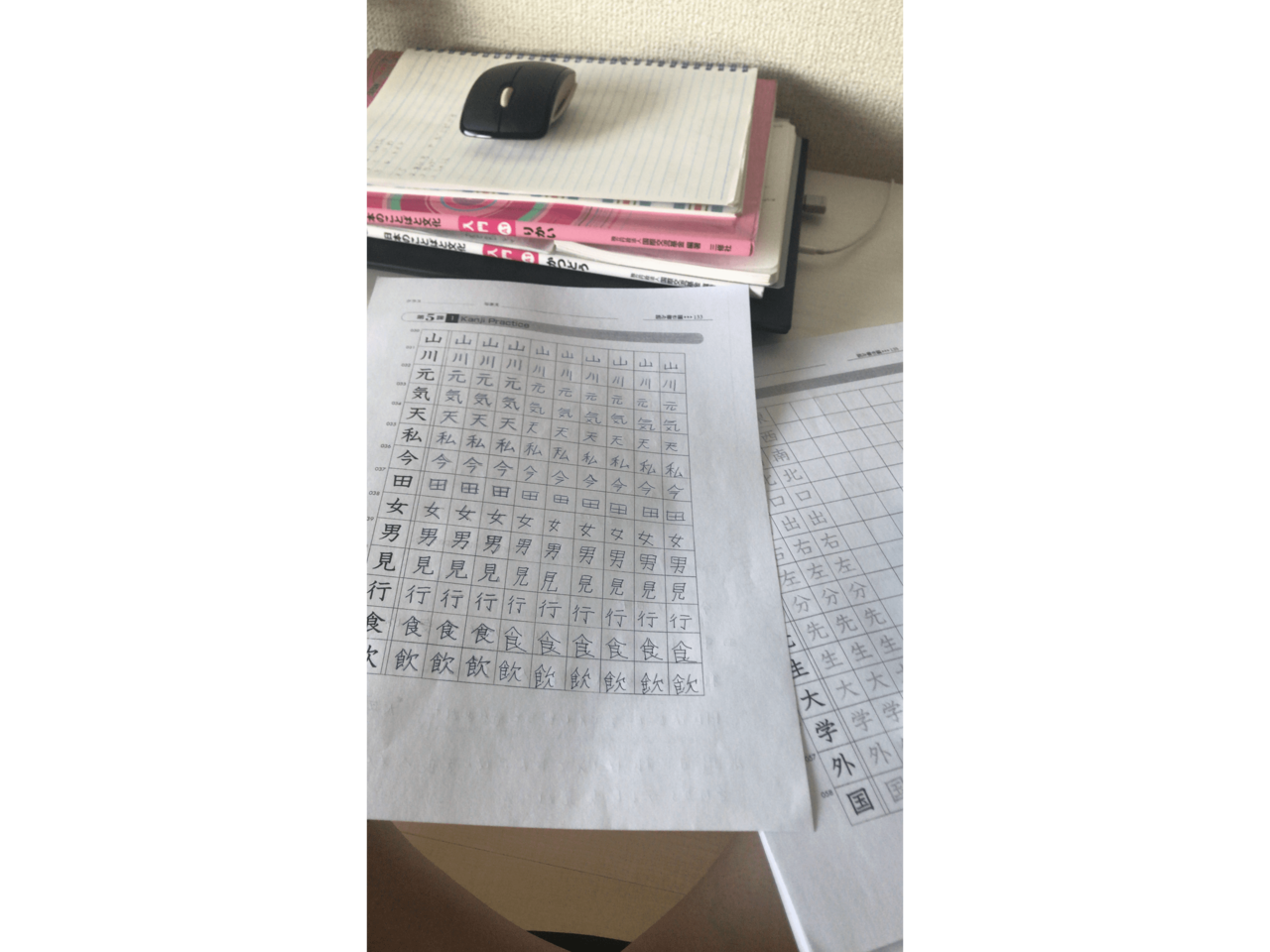 The not so fun part of this course - lots of homework to do!
Let's see how our skill level will be after this month!
Also, I managed to find a little part time job at an English school for Japanese children and will have my first lesson there this week! I am so excited! In the next post I will tell you more about it, so stay tuned if you want to find out if I failed and messed everything up…
What are our plans for the upcoming weeks?
First of all, we plan to modify the structure of this blog. But don't worry, it wont't be a major change for you! So far, we have only had one content category and at first, it was quite fine. But now, as content is increasing and the topics are often different (reports about our life vs. travel posts vs. general information about Japanese culture), we want to adjust our content strategy accordingly so that you, dear readers, have an easier life to select the content you want to read. This means e.g. that all little "every day life stories" from the last posts will be found in a separate part of our website with the respective headline. Changes will come gradually over the next weeks and won't affect you, but still watch out if you can discover some new features!
We also made a day trip to Toyama and will post about it soon. This city was full of surprises: modern art, interesting city architecture, stunning view of the Japanese Alps and the most beautiful Starbucks of Japan - can't wait to find out about that? So, don't forget to subscribe and use our new email information system. In future, you won't miss a new post as you will receive an email that informs you about new content. Isn't that nice? :)